Beautiful national parks, buzzy cities, mountains and beaches – where's on your Great British Bucket List for this year?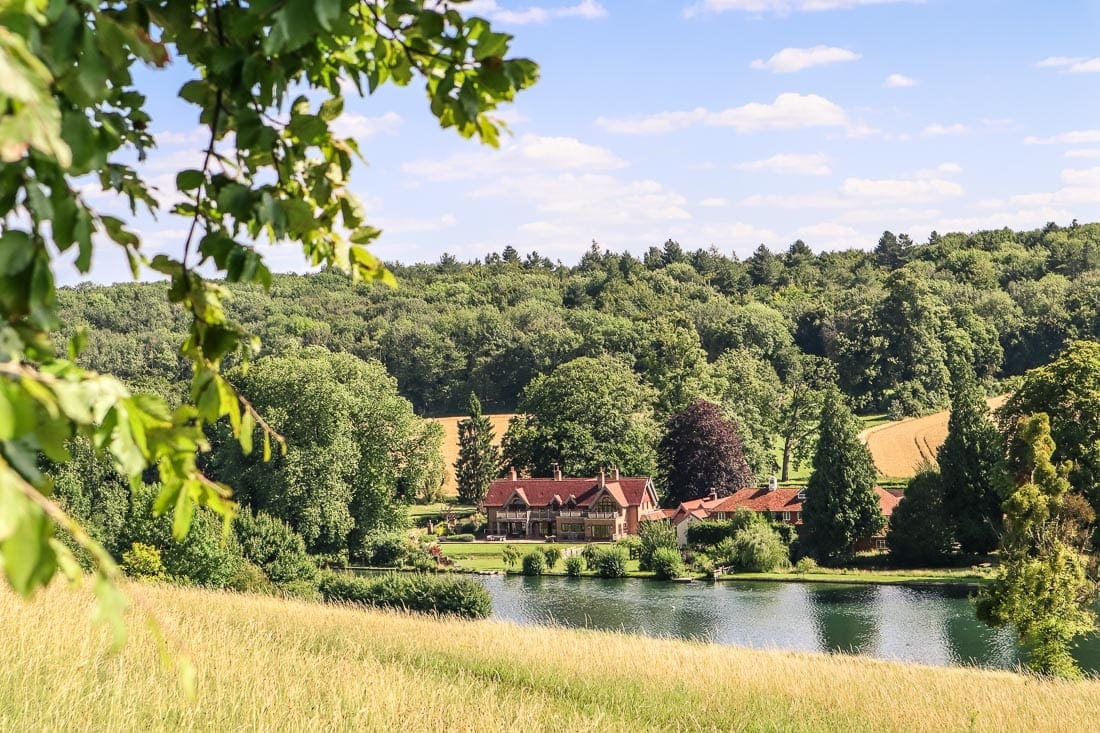 It's that time of year when we all start looking ahead. Dreaming of future travels, memorable experiences and exploring beautiful destinations.
We predict staycations will continue to be popular this year. We all love having trips to look forward to and with international travel restrictions changing so fast, a UK break seems like a much safer bet.
That's where we come in! We've popped together our ultimate Great British Bucket List. Most of the places we've picked are spots we've visited recently and want to shout about from the rooftops. There's a varied mix of buzzy cities, historic towns and beautiful landscapes.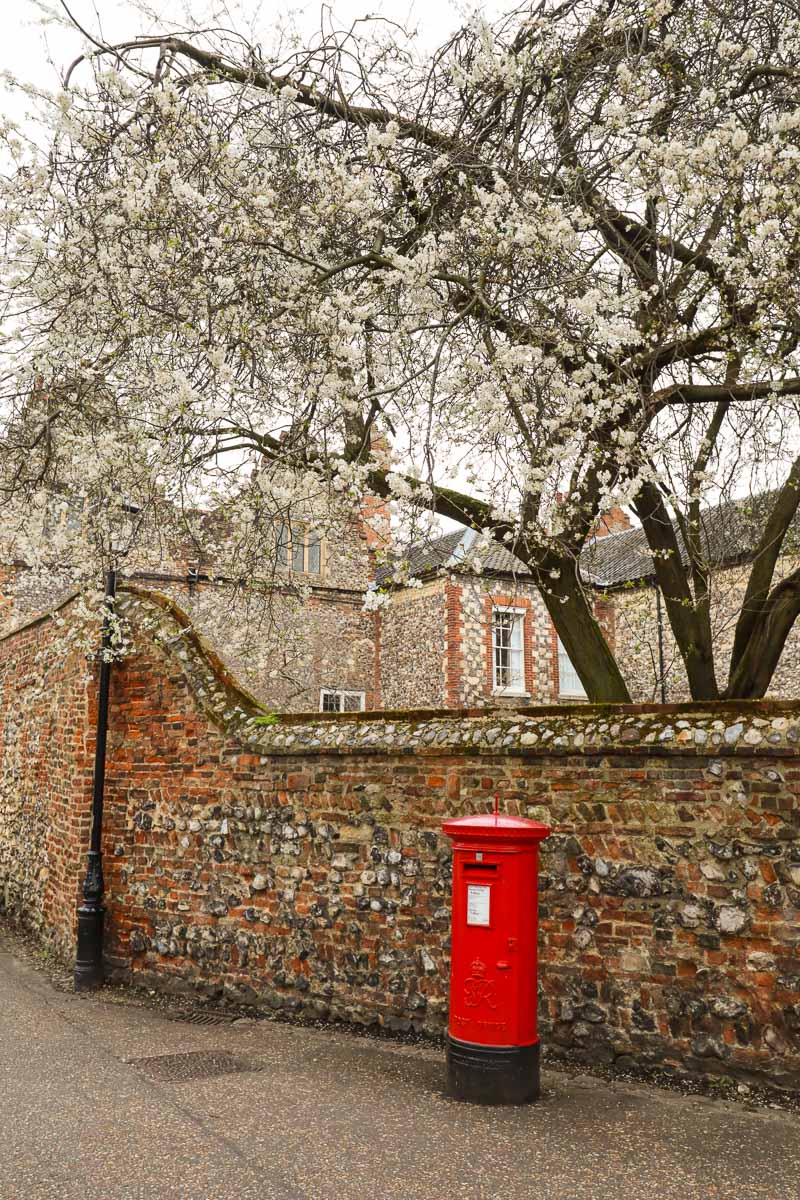 Even for us, there are a few 'bucket list' destinations that we've not made it to just yet, but are absolutely dying to visit sometime this year.
Whether you're tentatively planning your year right now, or simply want a bit of travel inspiration to escape the doom and gloom in the news, here's our ultimate Great British bucket list.
---
21 Places To Add To Your Great British Bucket List This Year
Ribble Valley, Lancashire
Why visit the Ribble Valley?
One of our favourite UK trips was to this lesser-visited region of England. The Ribble Valley is tucked away in Lancashire, not too far from popular regions like the Lake District and Yorkshire.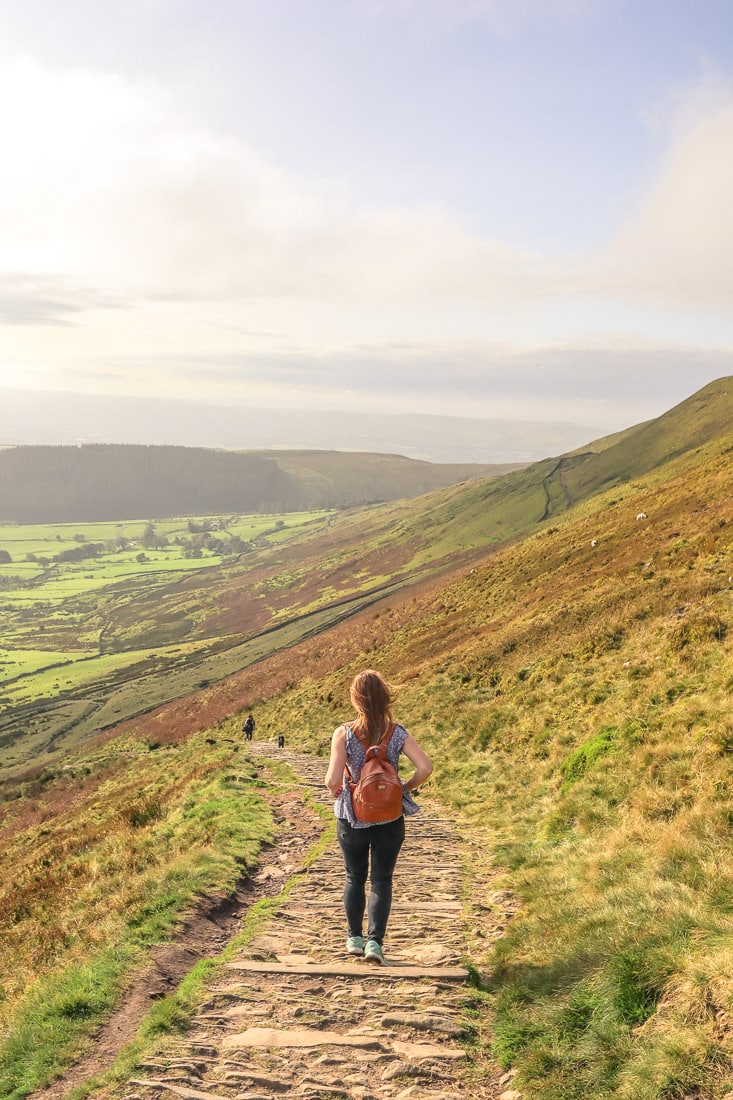 Outdoor adventure lovers will adore the Ribble Valley. With endless trails and beautiful scenery to explore, it's an amazing place for hiking and cycling. Plus, there are plenty of other activities to try too, from kayaking to trial biking. If you're looking for a countryside break, with beautiful rolling hills, tiny historic towns and great food options, it's one of our top picks in Great Britain for this year.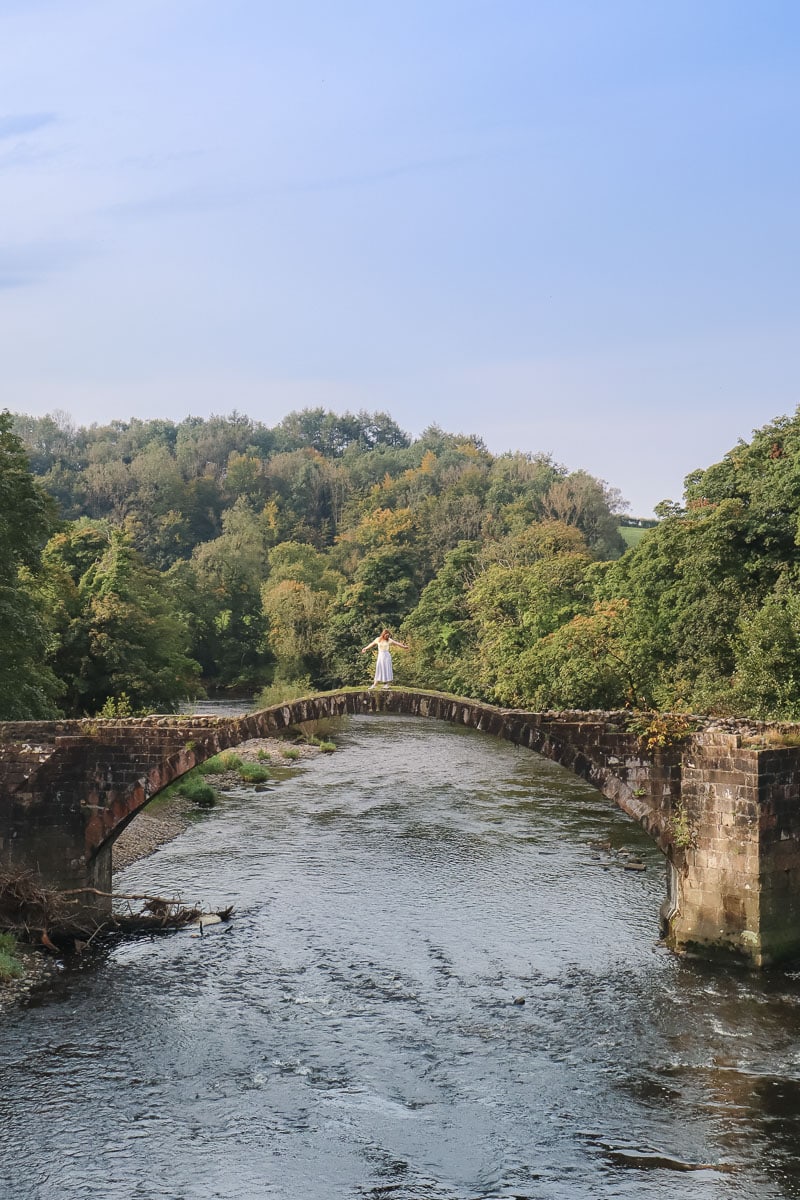 What are the highlights of the Ribble Valley?
Hike to the top of Pendle Hill for some truly spectacular views of the countryside.
Enjoy a Michelin starred meal at Northcote.
Explore the town of Clitheroe, with stops at Clitheroe Castle and Bowland Food Hall.
Whitstable, Kent
Why visit Whitstable?
Kent's oyster capital is one of our favourite seaside day trips from London. It's got everything you need for a little escape from the city including great food, pretty views and plenty to do.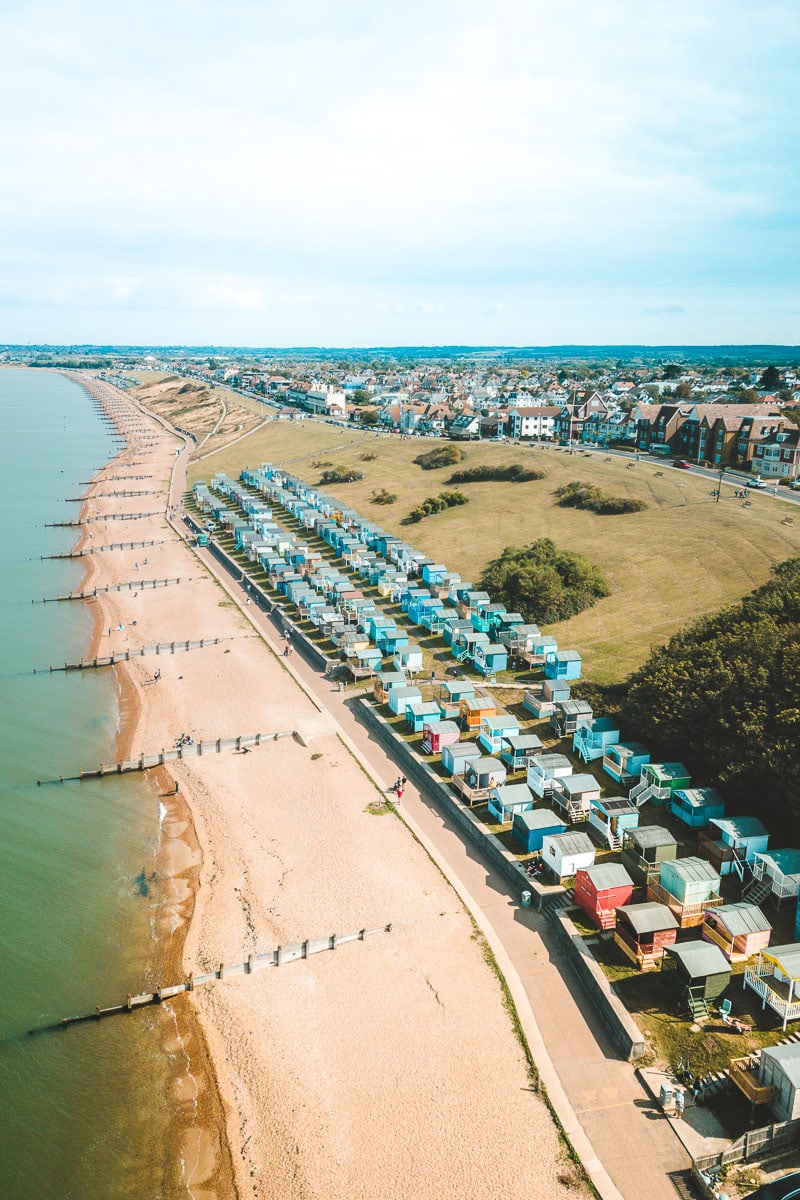 Whitstable is also filled with character and charm. Wander around the harbour looking at the traditional fishing huts selling everything from fresh seafood to handicrafts, sample the freshest oysters right by the beach, then enjoy a stroll out to the Old Neptune for a drink at sunset.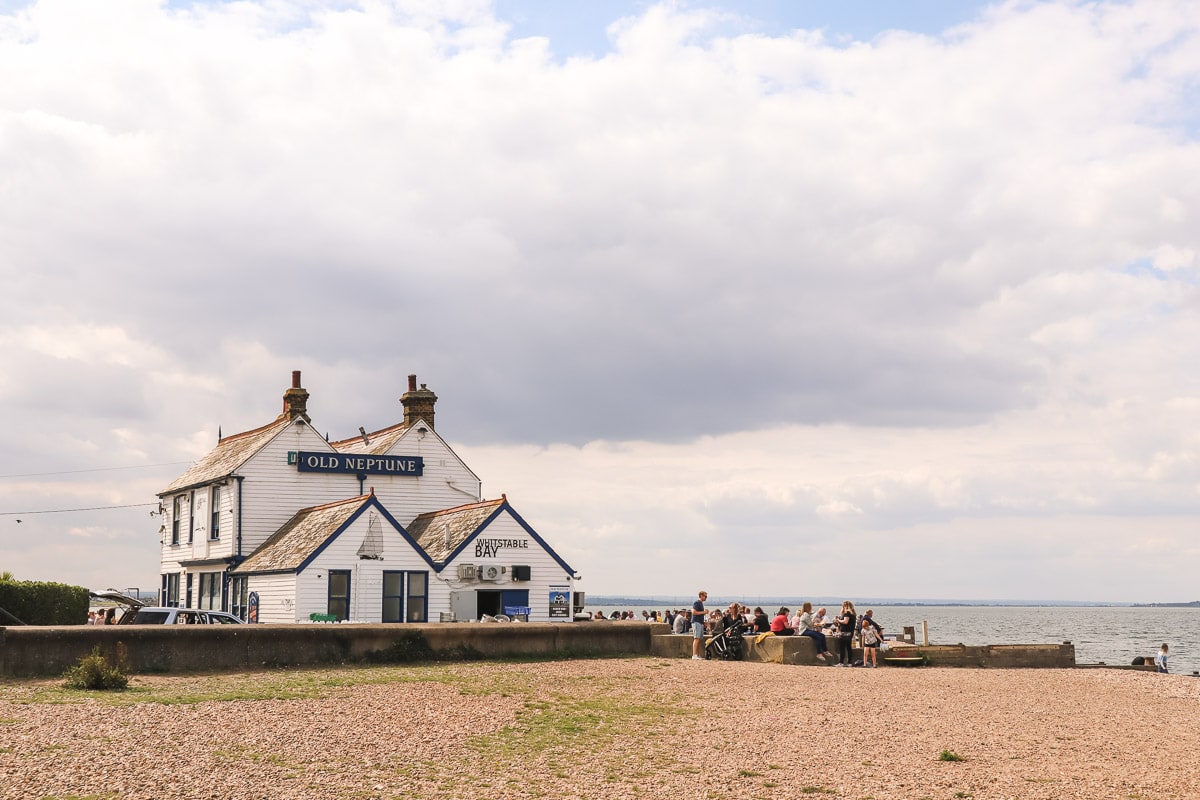 What are the highlights of Whitstable?
Eat huge, juicy, fresh oysters, slathered with lemon, vinegar and tabasco, right on the pebbly beach looking out at the sea.
Walk from Whitstable to Herne Bay and look at the colourful beach huts on Tankerton Slopes.
Walk out to The Street – a shingle spit that appears at low tide and stretches for around one kilometre.
The Chilterns
Why visit The Chilterns?
The Chiltern Hills lie northwest of London and cover an area of 660 square miles within Oxfordshire, Buckinghamshire, Hertfordshire and Bedfordshire. It's an area of outstanding natural beauty, home to undulating hills, pretty areas of woodland and historic villages.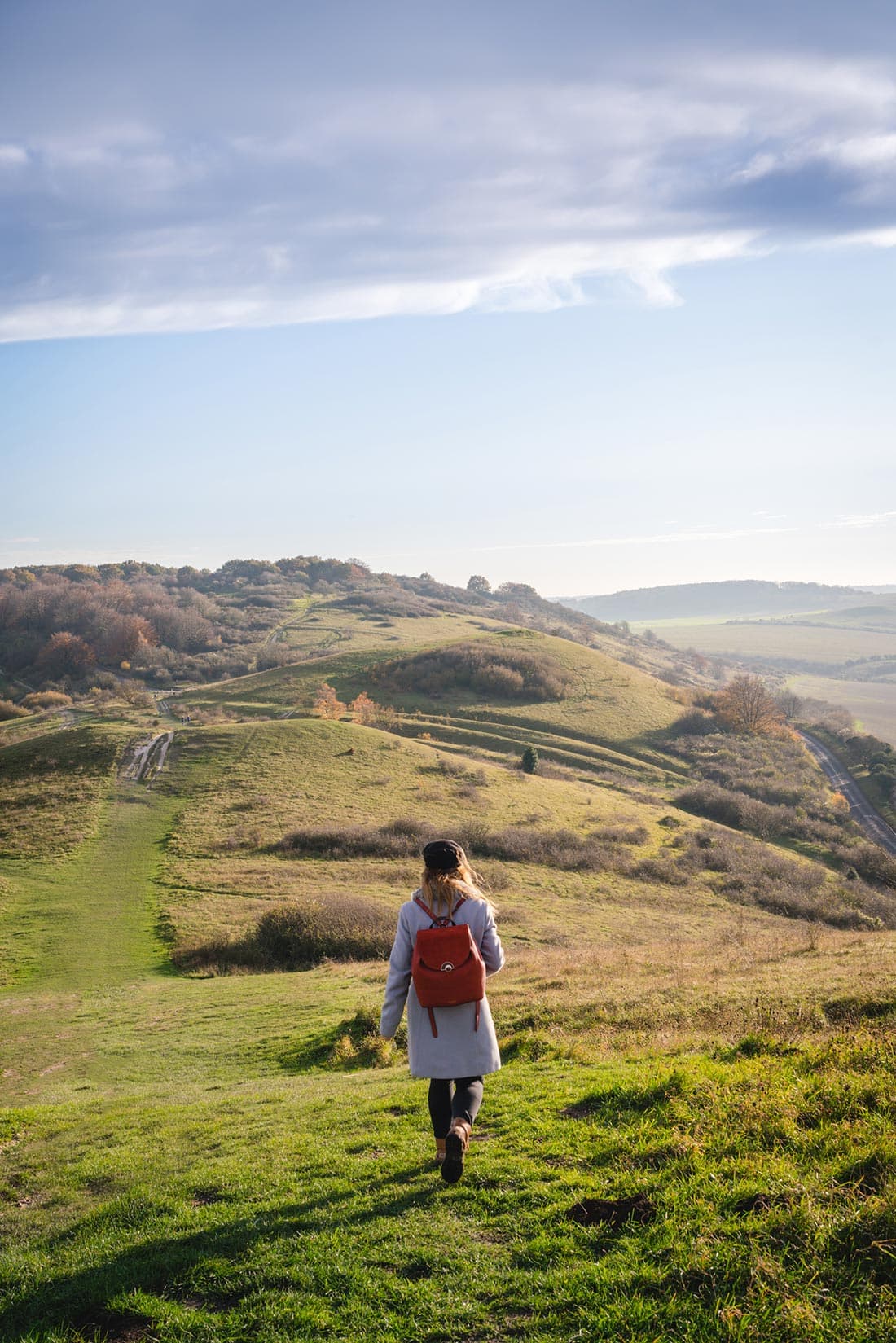 It's one of our favourite areas in Britain for a long country walk, often followed by a hearty pub lunch at a historic pub! It's also a region that's quick to reach from London (by car or on the Chiltern or Metropolitan lines), so is perfect for a break from the city.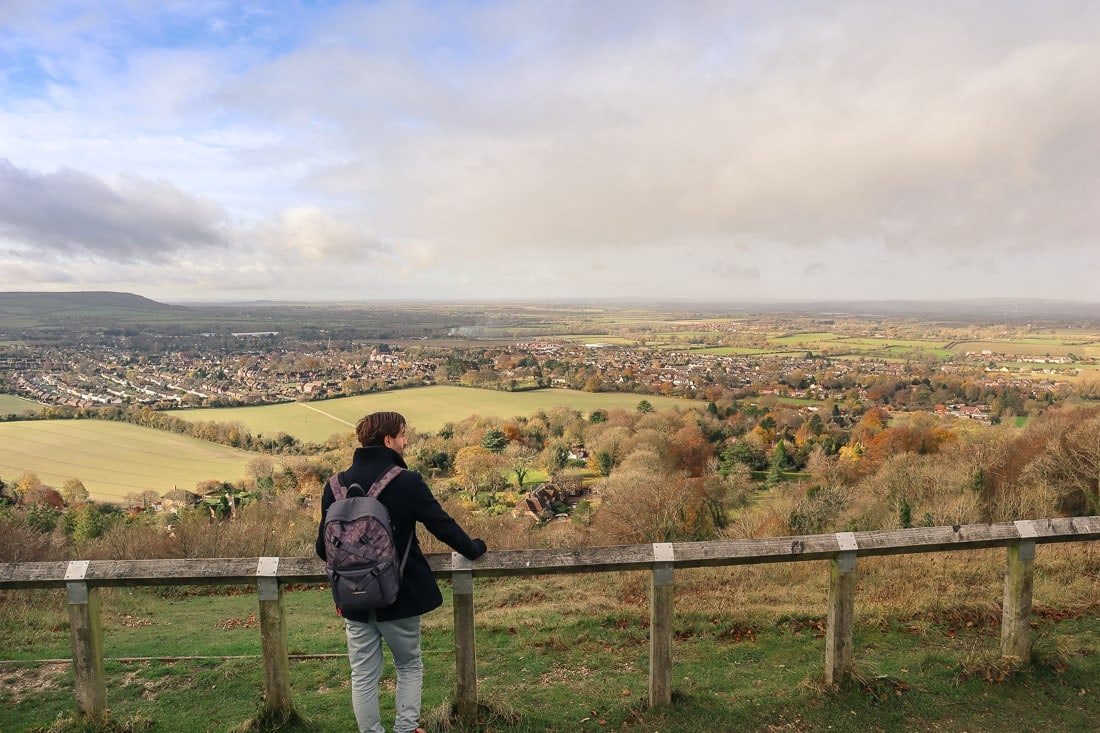 What are the highlights of The Chilterns?
Anglesey, Wales
Why visit Anglesey?
Anglesey is an island located off the northwest coast of Wales, and wow is it stunning! It's wild and raw, with rugged coastlines and long sandy beaches, all with a backdrop of the mountains in Snowdonia National Park.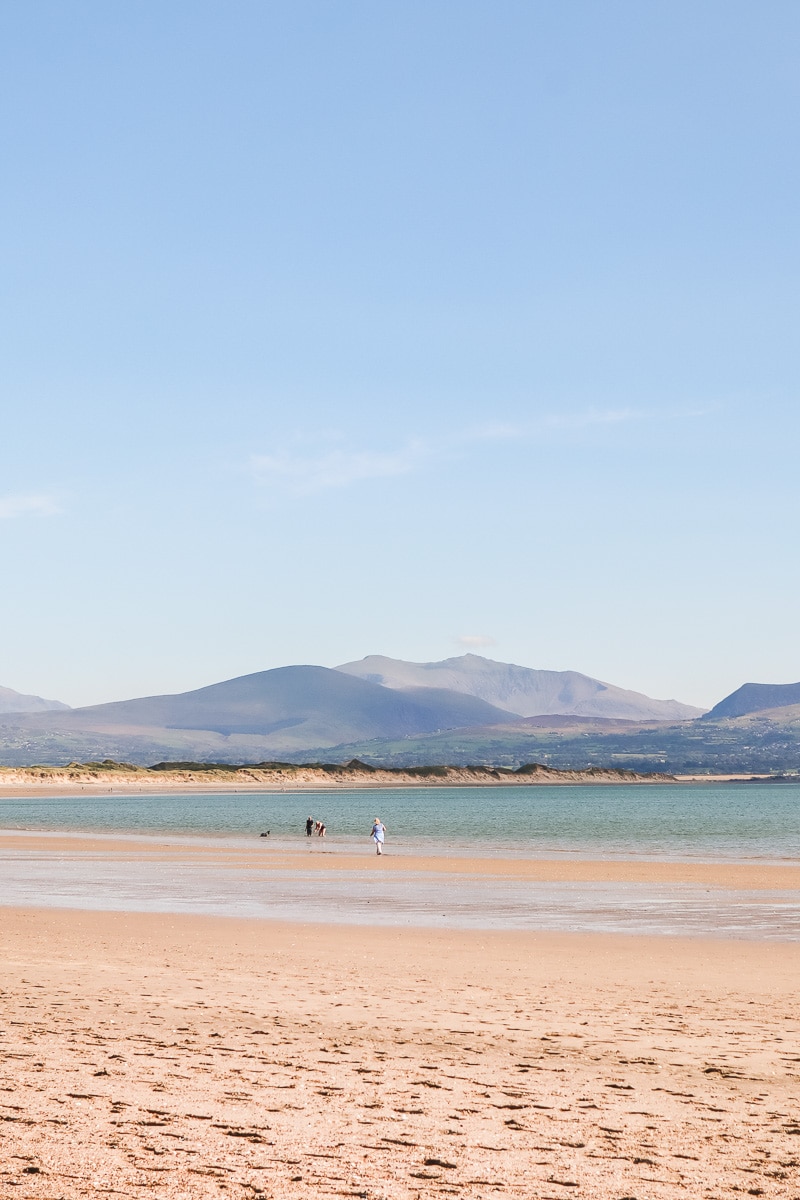 The mountains add an extra element to the views here. We recommend crossing the Menai Strait on the iconic Menai Suspension Bridge, then road tripping your way around the island to see what you discover. There are some great routes taking you out to various lighthouses and viewpoints.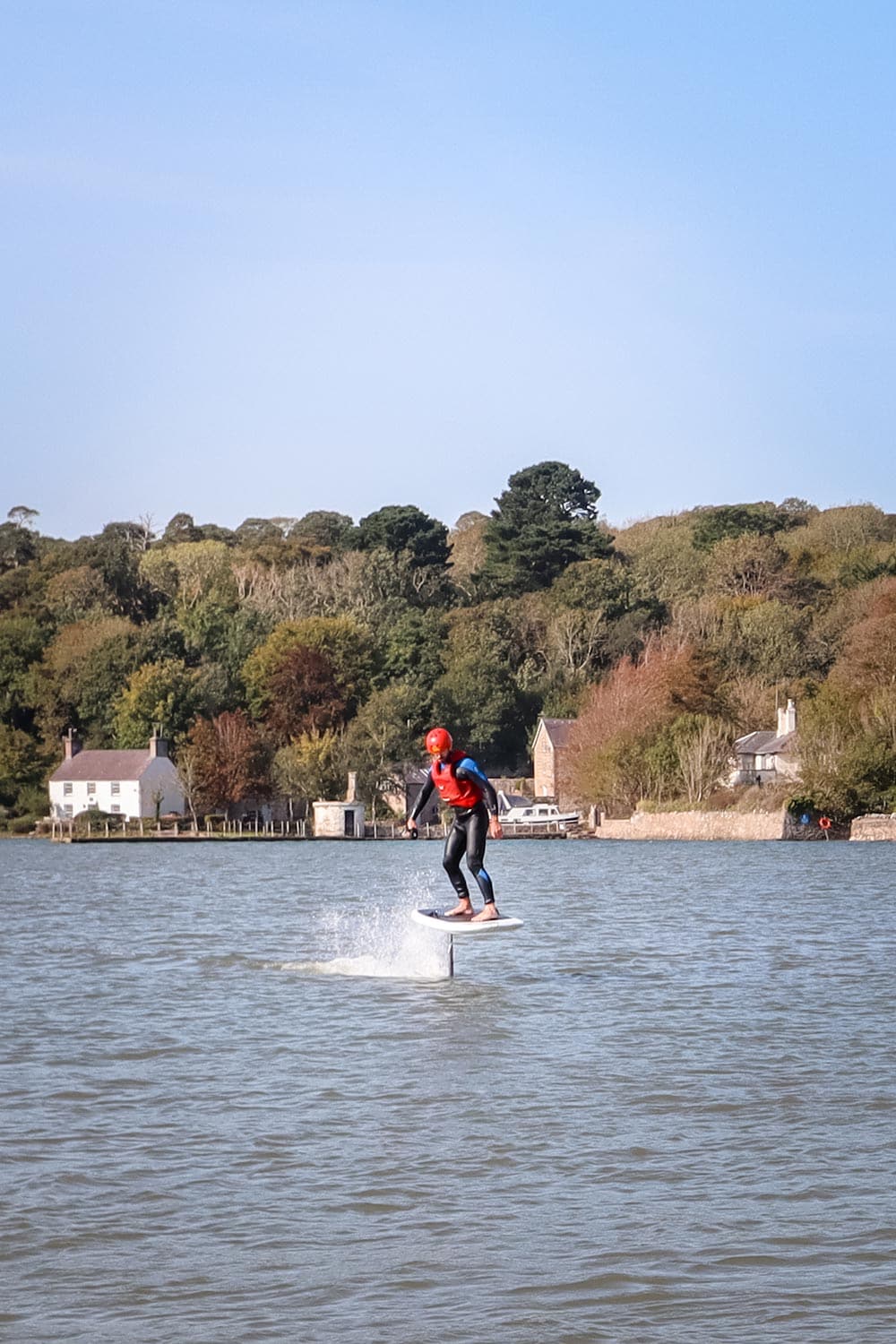 What are the highlights of Anglesey?
Visit the colourful town of Beaumaris, pop into some of the traditional shops and tour the impressive yet never-quite-finished castle.
Try eFoiling (similar to an electric surfboard) on the Menai Strait – another of our 21 Great British experiences.
Walk along the spectacular Newborough Beach all the way to Llanddwyn Island – a small tidal island which is packed full of history.
York
Why visit York?
York is one of those great British cities that has several layers of history intertwined with all the buzz of a place that's vibrant and modern. If you've never visited before, we'd recommend planning a weekend beak this year.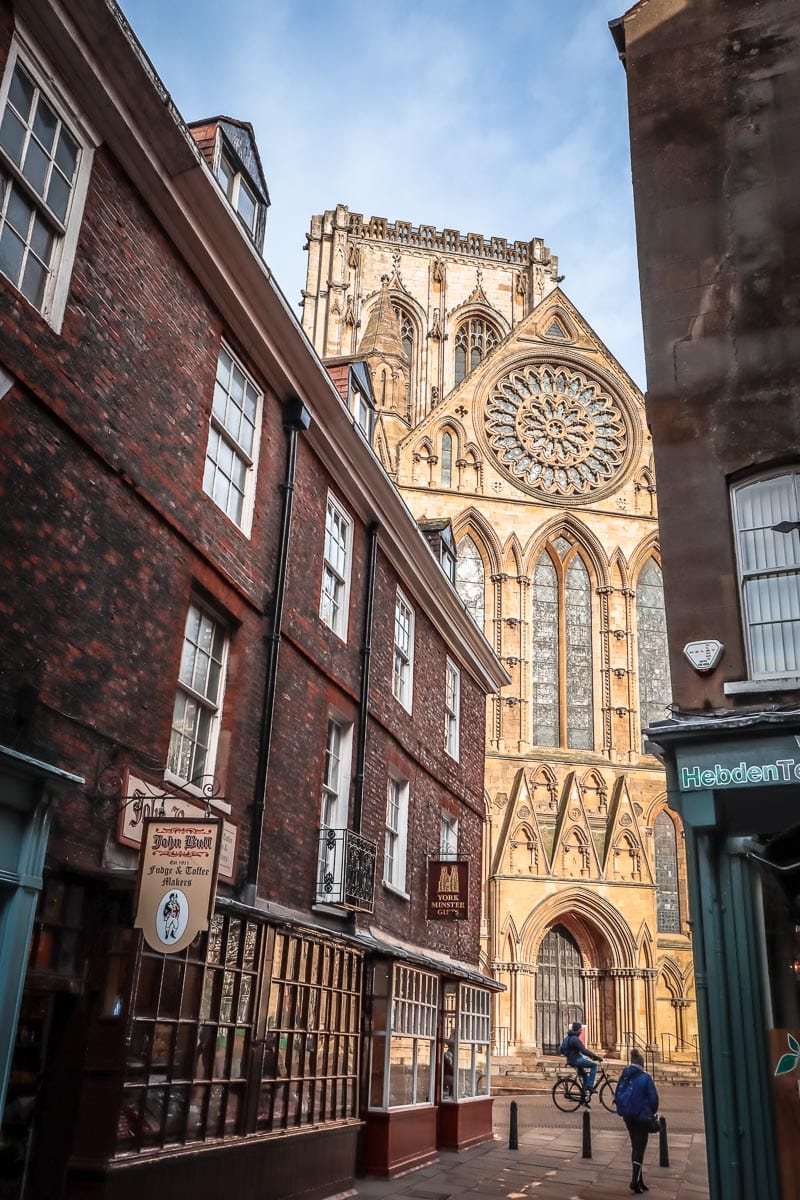 One moment you'll be wandering past the wonky 14th century buildings on The Shambles, the next you'll be enjoying the city's independent shopping scene. It's a walkable city and one where you'll want your camera handy at all times.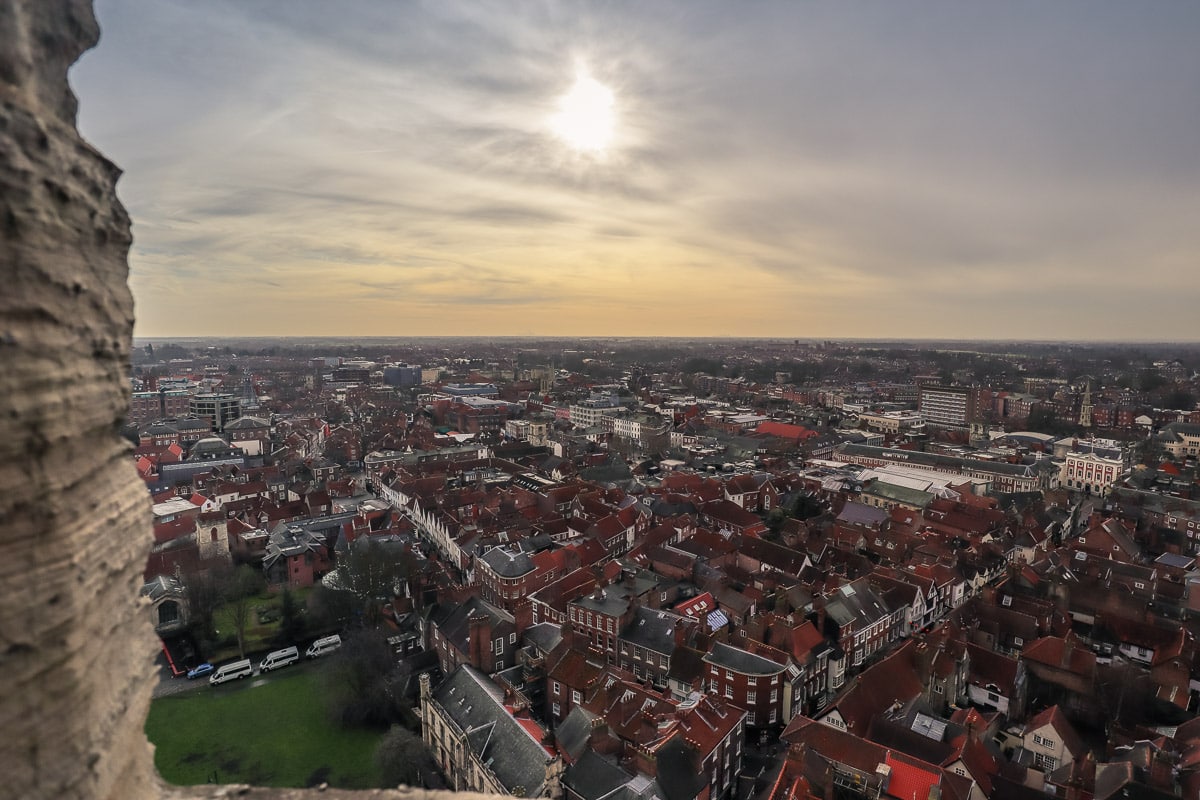 What are the highlights of York?
Visit the National Railway Museum (which is free to enter) and see a range of locomotives, from the oldest steam trains and royal carriages, to the Eurostar and Japan's Shinkansen.
Enjoy York's independent shopping scene on the streets around Fossgate.
Climb the tower of York Minster (which dates back to 1230 no less!) for some of the best views over the city.
Jersey, Channel Islands
Why visit Jersey?
On our Great British bucket list this year, we'd love to visit Jersey in the Channel Islands for a mix of outdoor adventures and foodie discoveries. Jersey may be small (just 9 miles by 5 miles) but it offers a lot. We'd love to road trip around the island stopping at secluded beaches, coastal fortifications and enjoying some delicious fresh fish and seafood along the way too.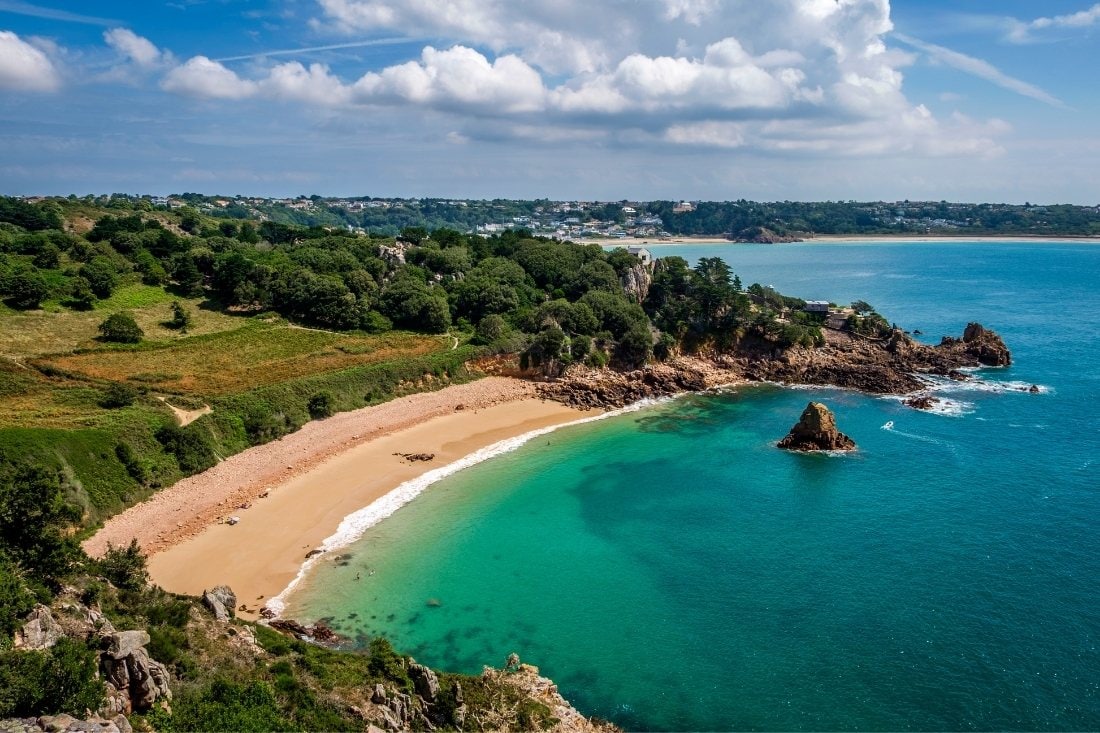 If you're a water baby you could get out on a kayak or paddle board, or even hop on a boat to spot some of the local bottlenose dolphins or peregrine falcons.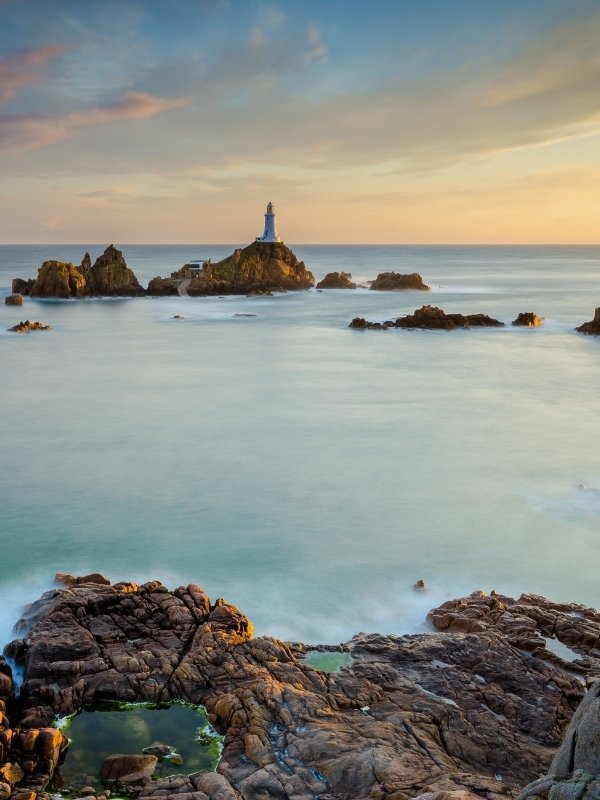 What are the highlights of Jersey?
Watch the sunset at St Ouen's Bay or Corbiere Lighthouse.
Dine at Bohemia, one of the best restaurants in the world, for a gastronomic experience like no other.
Time it right and you might be able to see a phenomenon known as bioluminescence, where the water appears to glow at night.
Isle of Skye, Scotland
Why visit the Isle of Skye?
Another place firmly rooted at the top of our UK bucket list is the Isle of Skye. Located off the northwest coast of Scotland, the island is famed for its natural beauty and amazing geological features.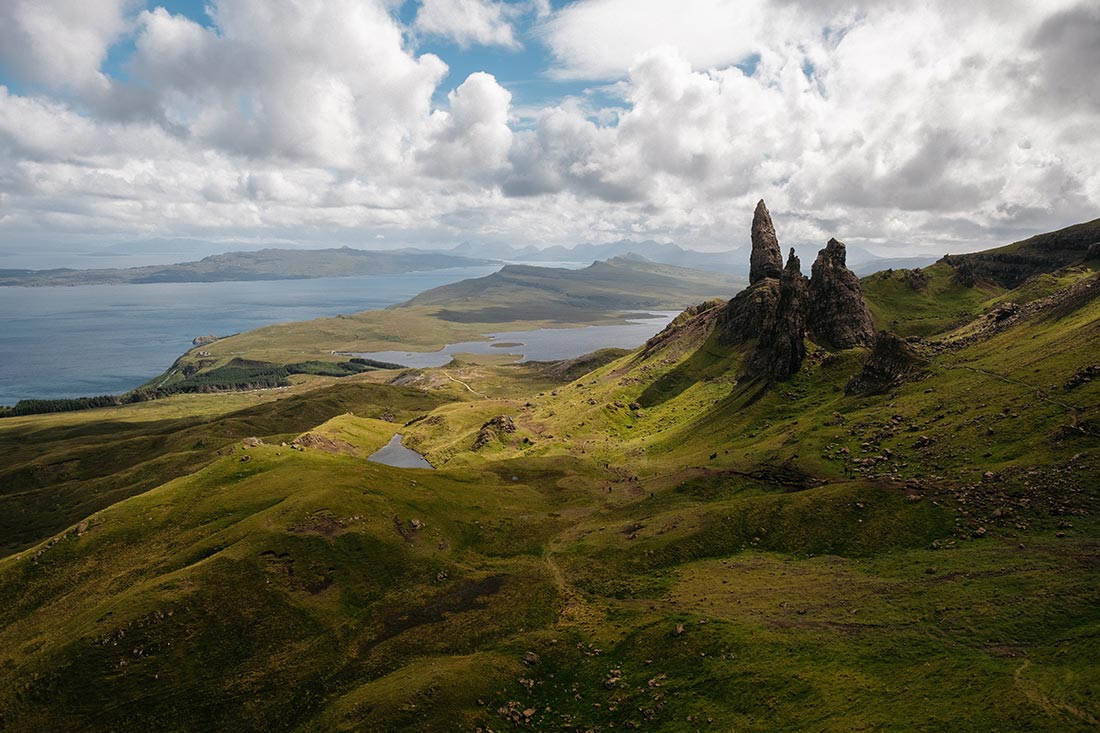 If you fancy a UK break which will get you out into nature and away from the year's depressing news, Skye is one of the best places to visit. Spend your time road tripping through epic scenery, trekking along craggy coastlines and visiting famous spots such as the Old Man of Storr and the Quiraing. Don't miss a trip to see the magical Fairy Pools too.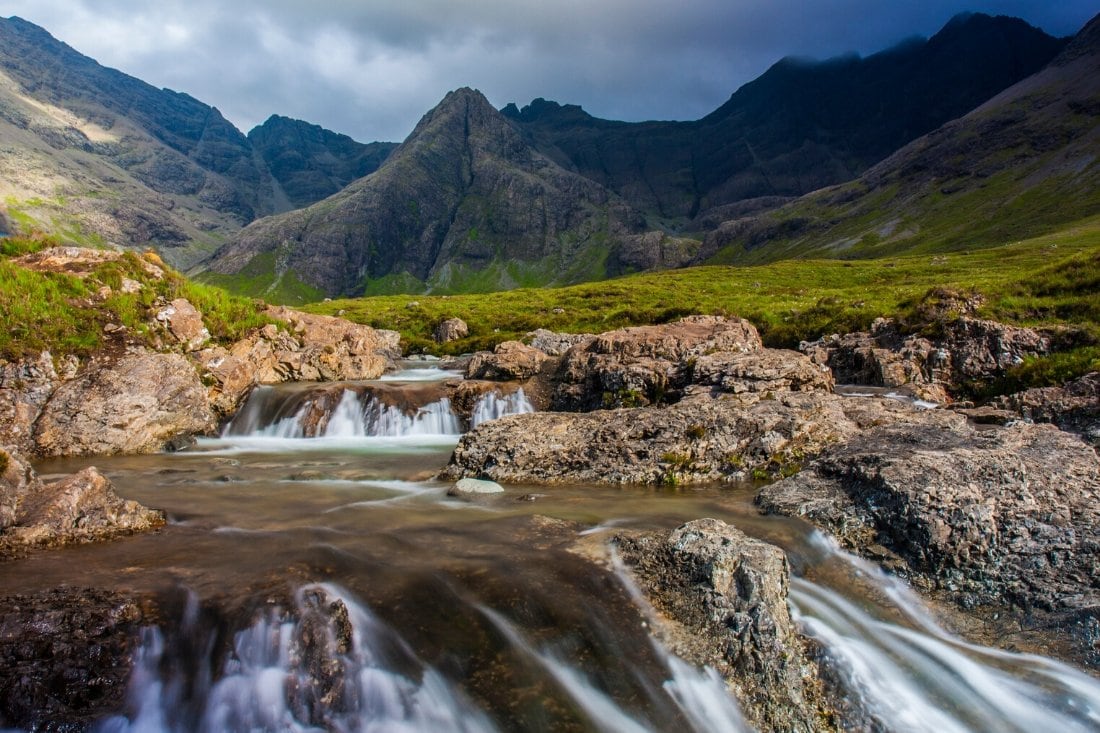 What are the highlights of the Isle of Skye?
Pop on your hiking boots and visit the Old Man of Storr, the Quiraing and the Cuillin.
Learn about whiskey with a trip to the world-famous Talisker Distillery.
Visit the Fairy Pools – the island's famous colourful waterfalls. You could even take a dip if you're feeling brave!
Norwich, Norfolk
Why visit Norwich?
We spent a very enjoyable weekend in Norwich a few years ago. If you've done all the standard 'city breaks' in Britain, head to Norwich for a trip with a difference. Tourists usually visit Norwich castle, the cathedral, the Great Market, and perhaps take a trip out to the Sainsbury Centre, Norwich Aviation Museum or the Norfolk Broads National Park.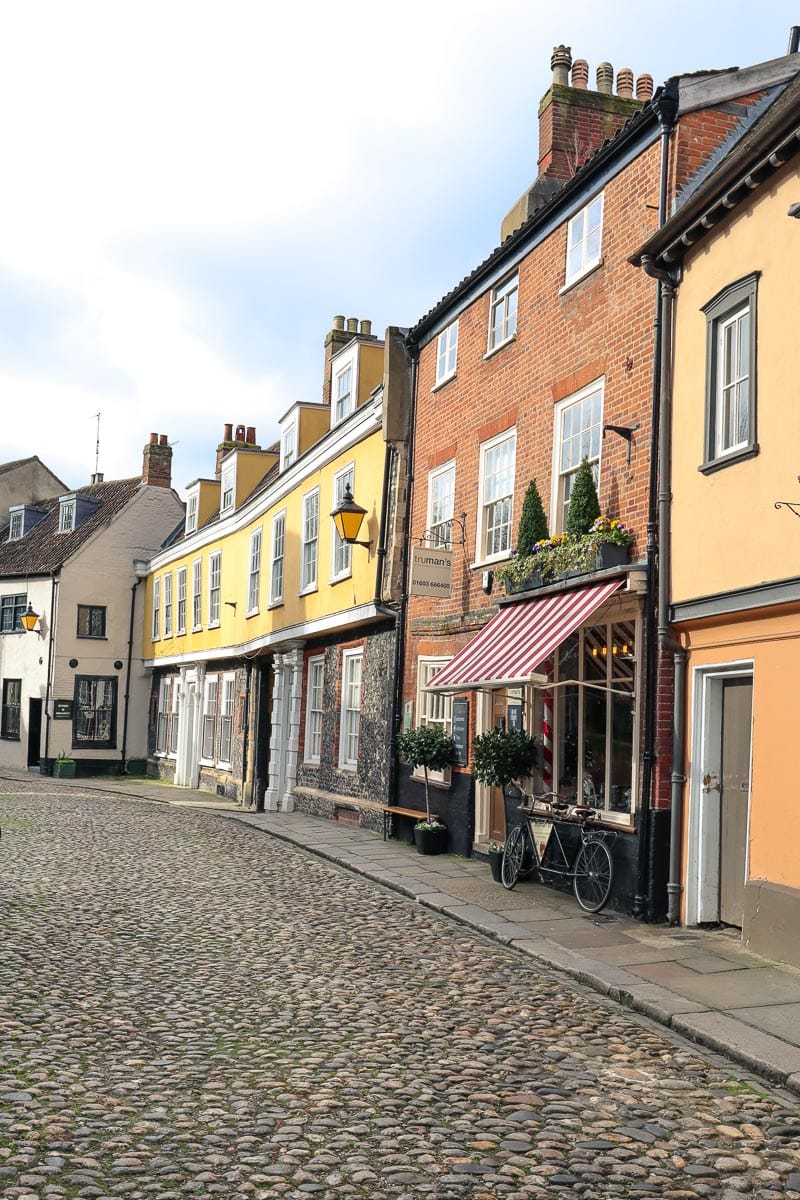 However, our trip was a little more varied, with a goat's cheese making workshop, an opportunity to try letter-pressing, printmaking and life drawing, plus a cocktail making experience. If you love trips packed full of experiences, where you return home with new skills or hobbies, then Norwich is a great option.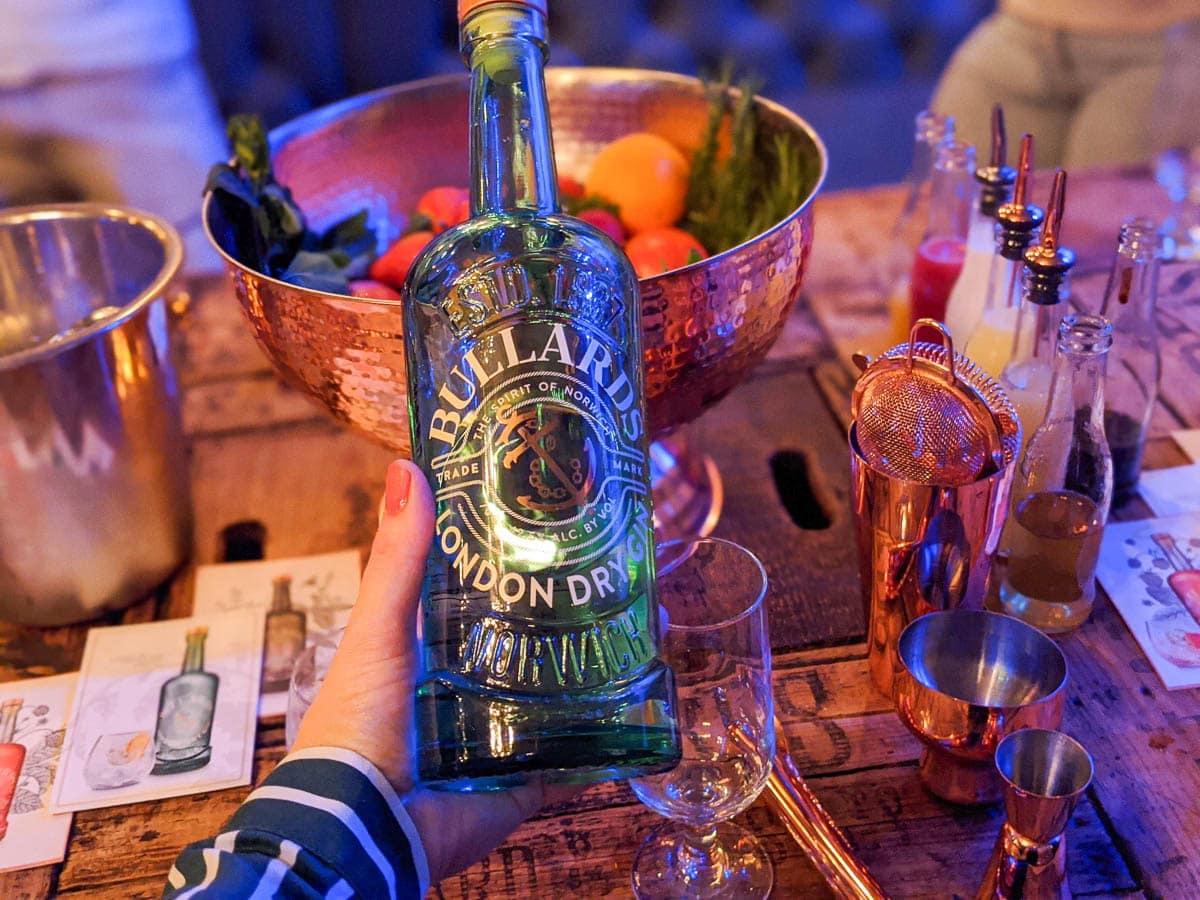 What are the highlights of Norwich?
Take in the old world charm of Elm Hill, followed by a walk along the river – it's so pretty you might forget you're in a buzzy city!
Dine at Norwich's best restaurant, Benedict's, where chef Richard Bainbridge brings stories to life through his food.
Shake up some Bullards Gin cocktails (a locally-distilled gin) with a fun masterclass at The Ten Bells.
Padstow, Cornwall
Why visit Padstow?
This Cornish town is one of the best spots in Britain for food. It's hardly surprising restaurants in Padstow headed up by the likes of Rick Stein and Paul Ainsworth attract food lovers to this town year after year.
The hospitality industry has suffered greatly over the last 12 months with mass closures, unemployment and little government support. So, if you're a foodie, head to this pretty Cornish town and gorge yourself silly!
Enjoy fish and chips overlooking the harbour, fine dining experiences featuring the freshest catches, and don't forget to stop for an ice cream too. You can pretend it's a totally selfless act too (you're supporting the local economy!) but let's face it, it's a satisfying way to help an industry in need!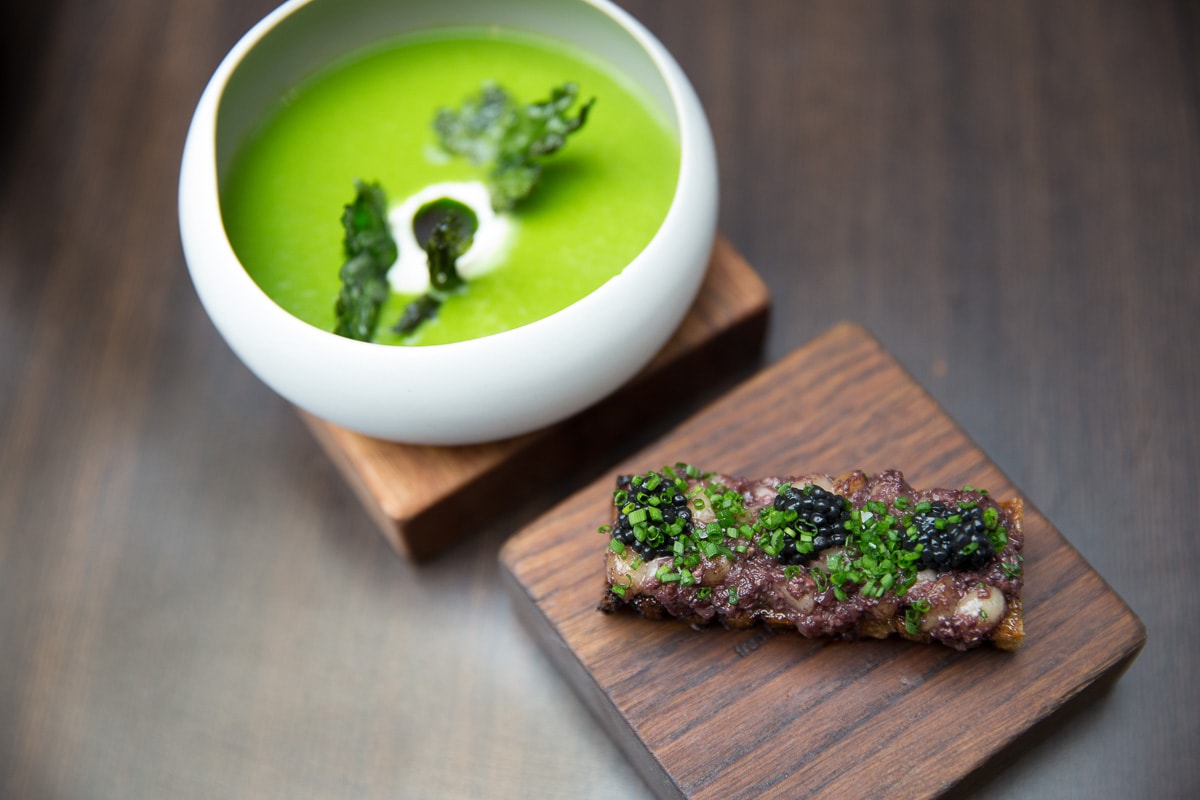 What are the highlights of Padstow?
Enjoy a gastronomic tasting menu at Paul Ainsworth's restaurant No.6.
Tour the world through food at Rick Stein's The Seafood Restaurant.
Enjoy a glass of wine and a snack at Bin Two, overlooking the harbour.
South Downs
Why visit the South Downs?
At the start of 2019 we headed to the South Downs and enjoyed a very special weekend away. It was themed around stargazing, as the South Downs National Park is one of a handful of international dark sky reserves in the world.
While the stargazing was absolutely magical, we fell in love with the region as a whole, and it's somewhere we'd recommend adding to your Great British bucket list for this year.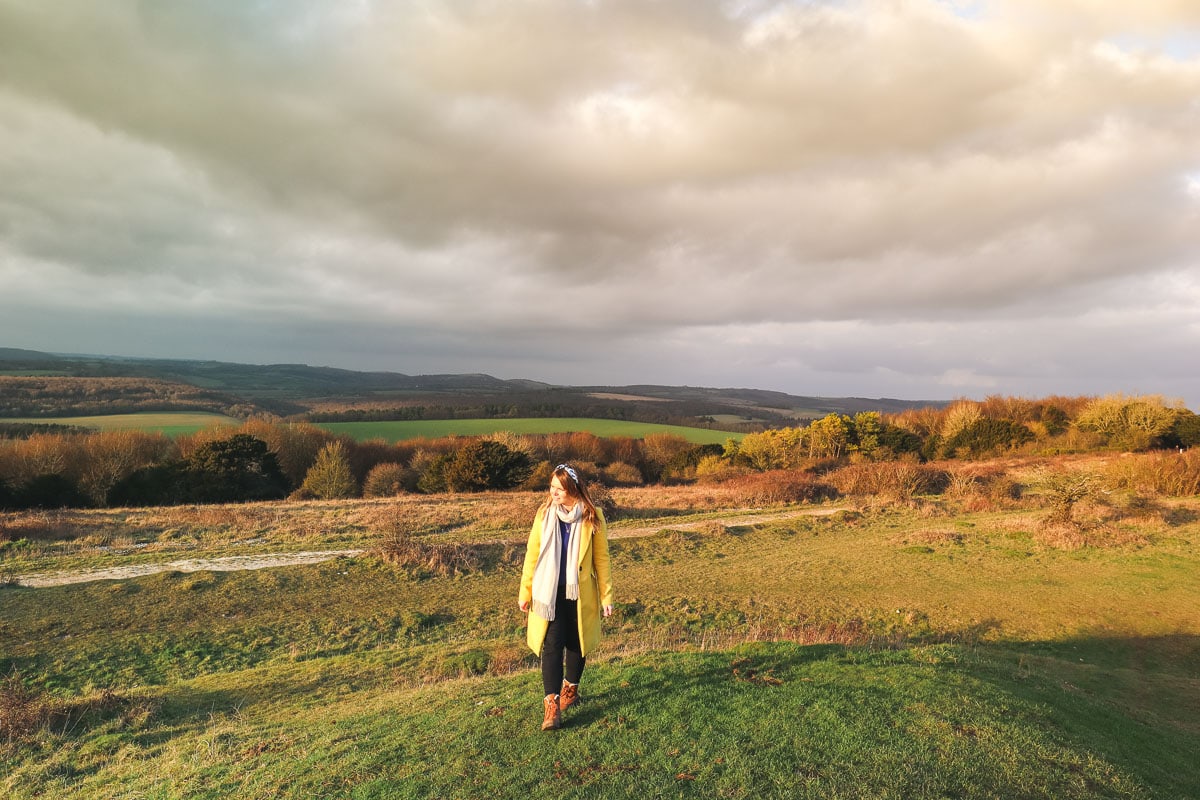 As well as spectacular countryside, a long coastline and great experiences from stargazing to wine tasting, there's another thing we love about the South Downs – the accommodation. There are some seriously quirky places to stay, including vintage train carriages and shepherd's huts. One of my favourite hotel groups, The Pig are have opened a new hotel in the area too, so what better reason to visit?
What are the highlights of the South Downs?
Look up on a clear night to spot endless stars, galaxies and the Milky Way.
Explore the ancient yew forest of Kingley Vale where some of the trees are over 2,000 years old.
Stay on board an old Pullman carriage at The Old Railway Station in Petworth.
Glasgow, Scotland
Why visit Glasgow?
When it comes to city breaks in Scotland, a lot of people will plan a trip to Edinburgh. Don't get me wrong, Edinburgh is very pretty, but I think Glasgow is really underrated. It's a little rough around the edges in parts, but it's definitely cooler, buzzier and more creative.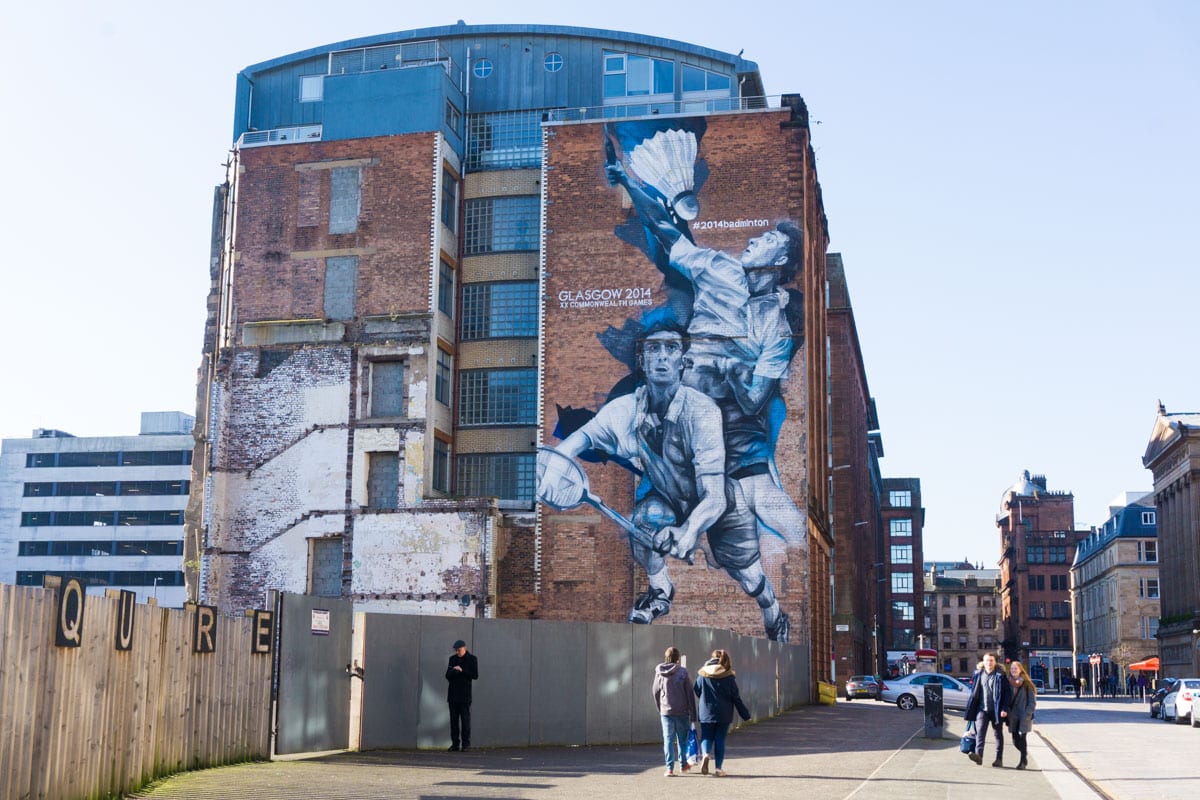 There's plenty of stunning Victorian architecture, a medieval cathedral and broad shopping streets. I also love the arty vibe in the city. From the enormous murals on the buildings, to the artists and creators working in The Hidden Lane, the imaginative and independent spirit in Glasgow is undeniable.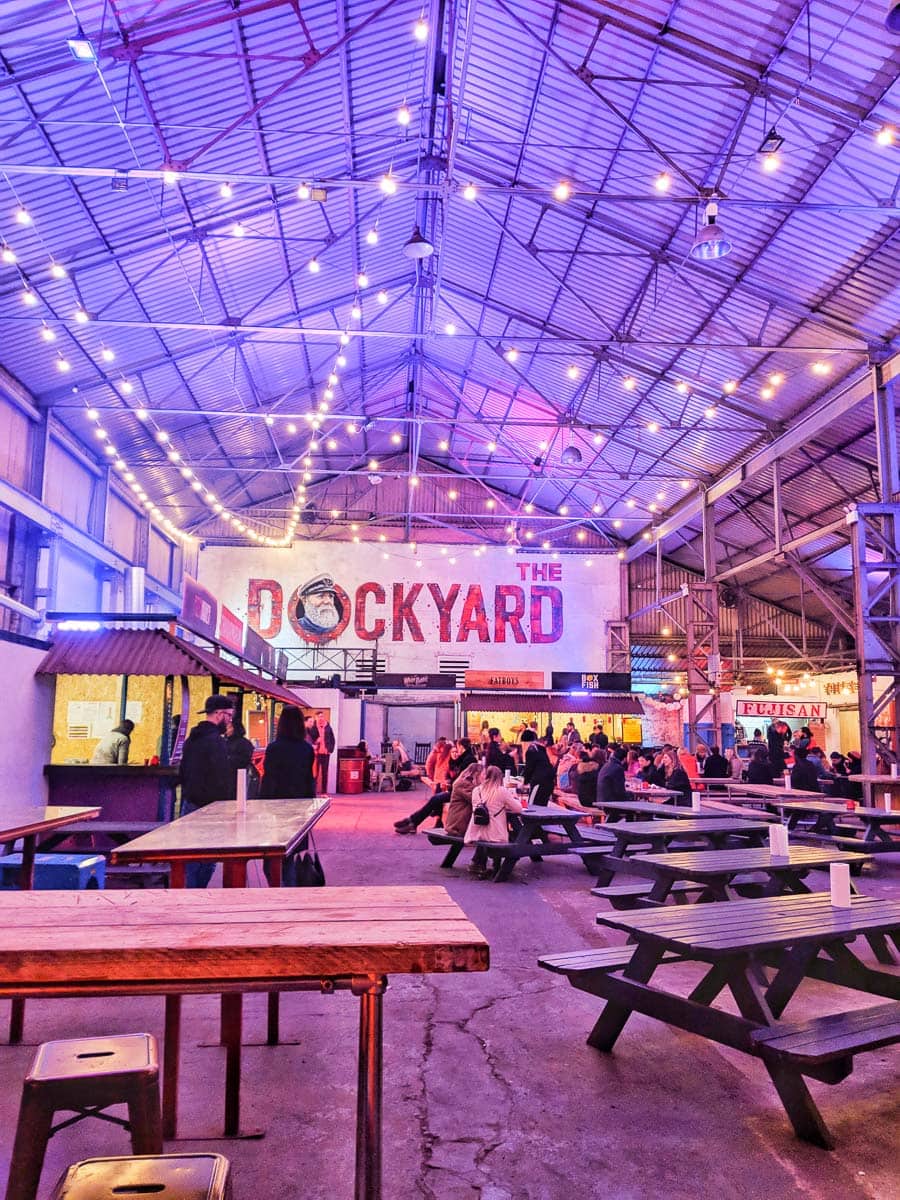 What are the highlights of Glasgow?
Visit The Hidden Lane to see talented creatives at work (and perhaps buy a few gifts too).
Take yourself on a self-guided mural tour, featuring several pieces of street art by local graffiti artist Rogue-One.
Eat your way around the world at The Dockyard Social – a cool, warehouse venue filled with different street food options.
Peak District
Why visit the Peak District?
With windswept fells and glittering caves, quaint villages and grand stately homes, it's fair to say that anyone who loves the great outdoors will enjoy a trip to the beautiful Peak District. It's also just celebrated its 70th birthday as a national park!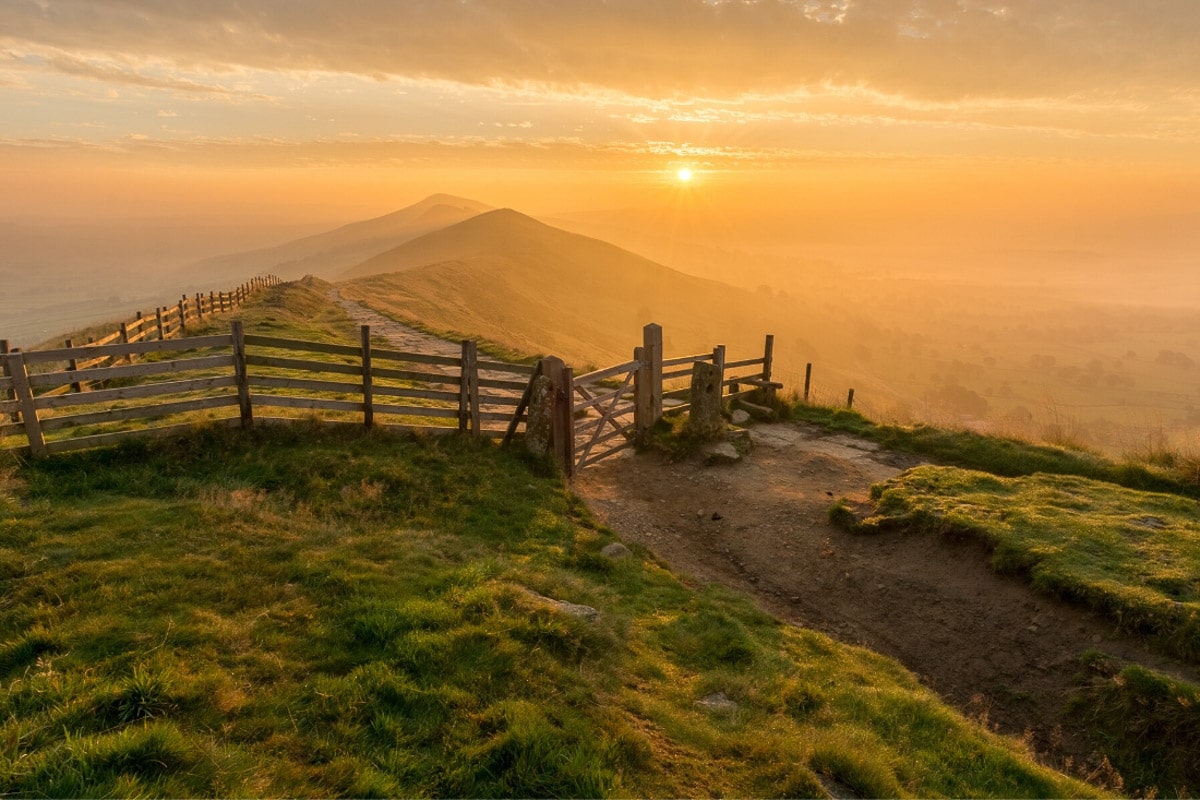 Walkers and cyclists can get their kicks exploring the undulating trails and roads, discovering wild moors, craggy peaks and epic views.
For those looking for a foodie break, you could visit Bakewell to sample a traditional Bakewell pudding or feast on a gourmet dinner at Fischer's at Baslow Hall. There are plenty of great things to do in the Peak District, so you definitely won't be bored.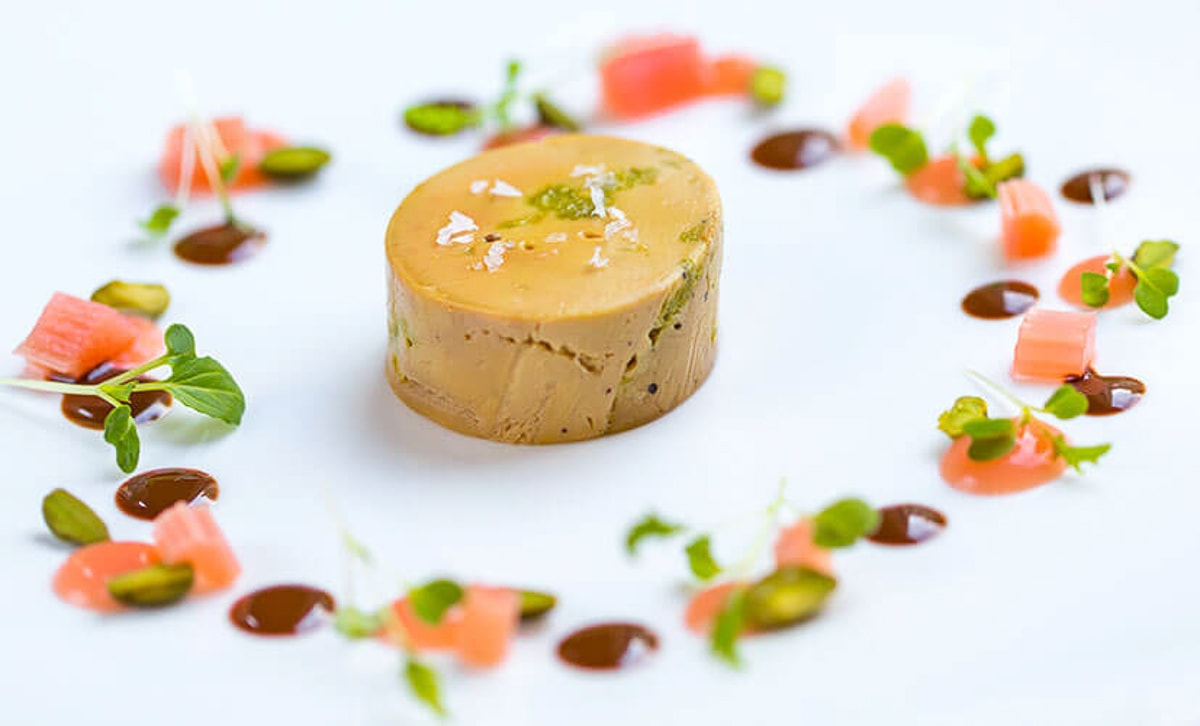 What are the highlights of the Peak District?
Hike up Mam Tor for one of the best views of the Peak District.
Get an adrenaline fix at Alton Towers theme park.
Book in for dinner at Fischer's at Baslow Hall for a gourmet extravaganza featuring plenty of local produce.
Bristol
Why visit Bristol?
We've always had a soft spot for Bristol, but we haven't visited in quite a while. That's why it's on our Great British bucket list for this year. Bristol is a lively city with a great independent spirit. We love that it's covered in impressive murals and graffiti – after all it's the city where Banksy developed his skills.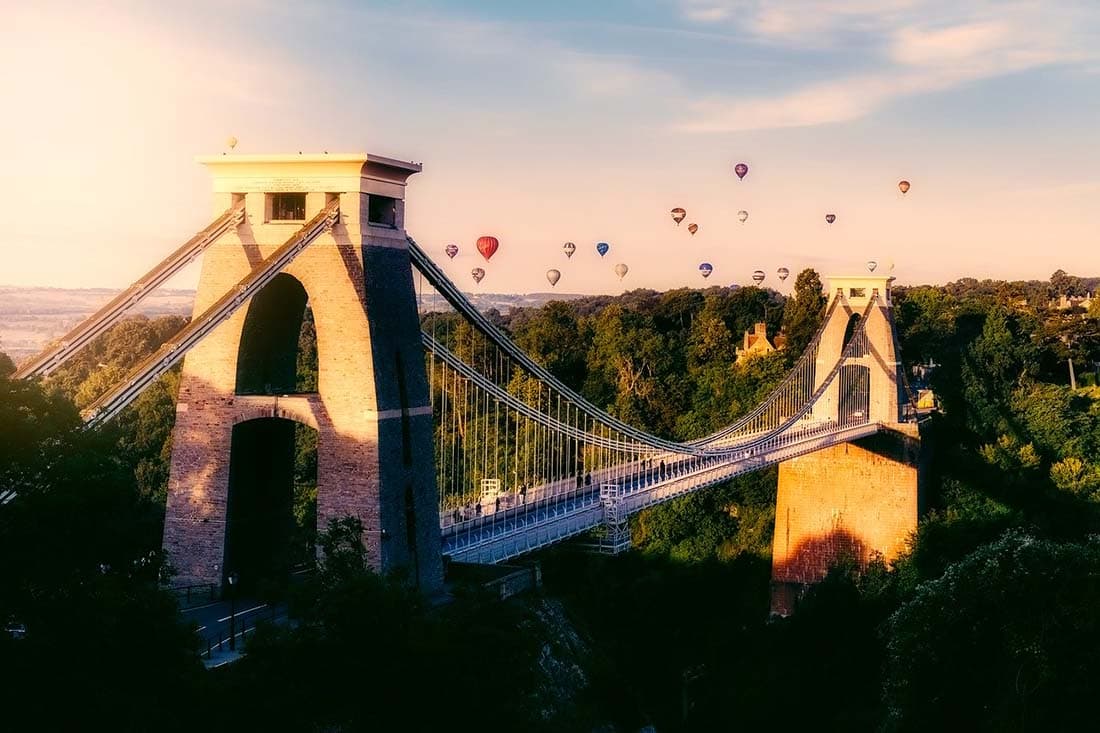 There's plenty going on too, from brewery tours at the Bristol Beer Factory, to great brunches at places like Quay Street and The Source. It's also one of the only places in Britain to have an inland surf destination. Whether you're a beginner or a pro, head to The Wave for an experience to remember.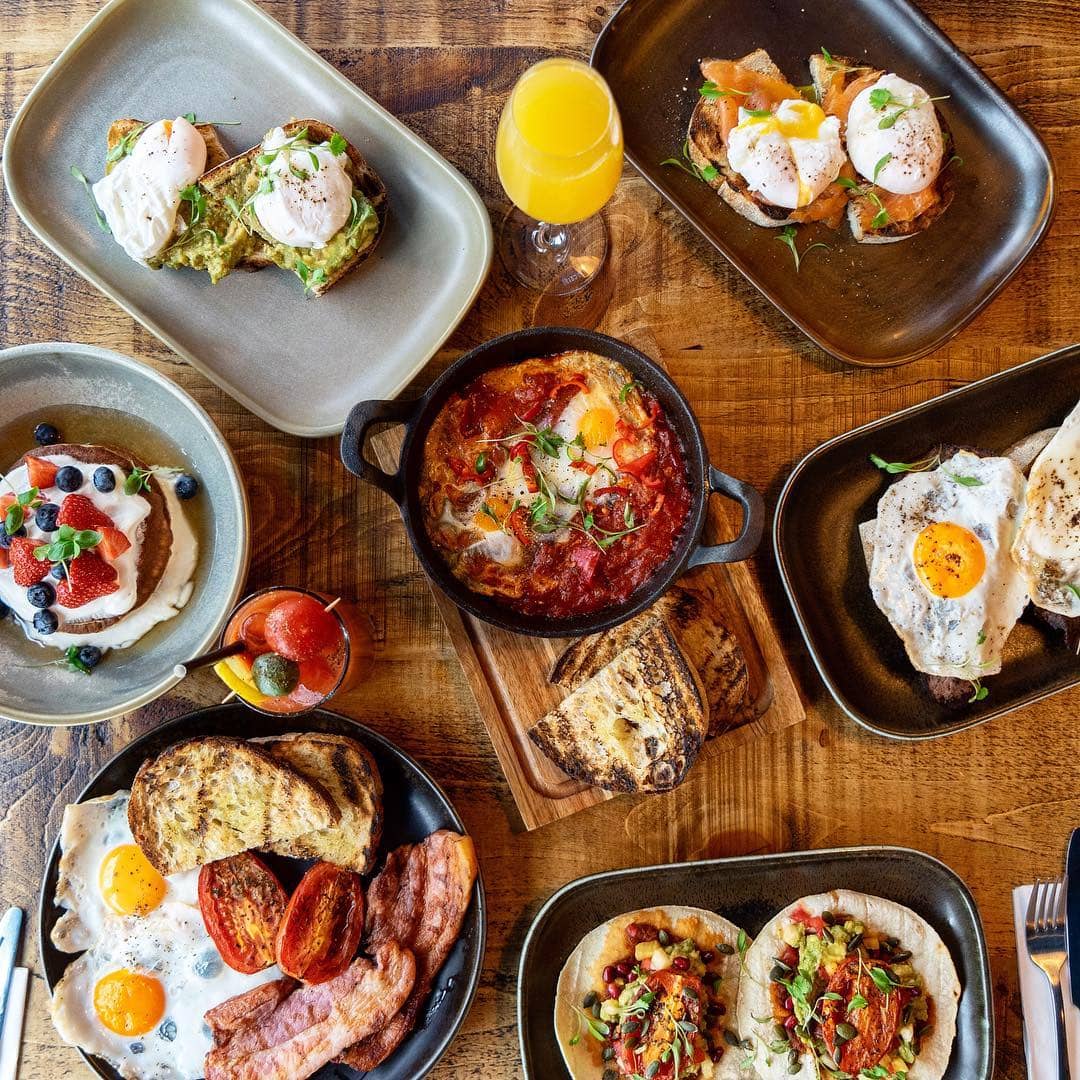 What are the highlights of Bristol?
Spend your pennies on Gloucester Road and Stokes Croft, home to the largest strip of independent retailers in Europe.
Catch some waves at The Wave, plus stay in some of the cool on-site glamping accommodation.
Take yourself on a self-guided street art tour, and spot a few works by Banksy and his proteges along the way.
Forest of Dean, Gloucestershire
Why visit the Forest of Dean?
With magical woodland, great walking routes, lots of wildlife, mysterious caves and tree top walkways, there are plenty of amazing things to see and do in the Forest of Dean. It's one of England's last remaining areas of ancient woodland, and boasts numerous outdoor activities.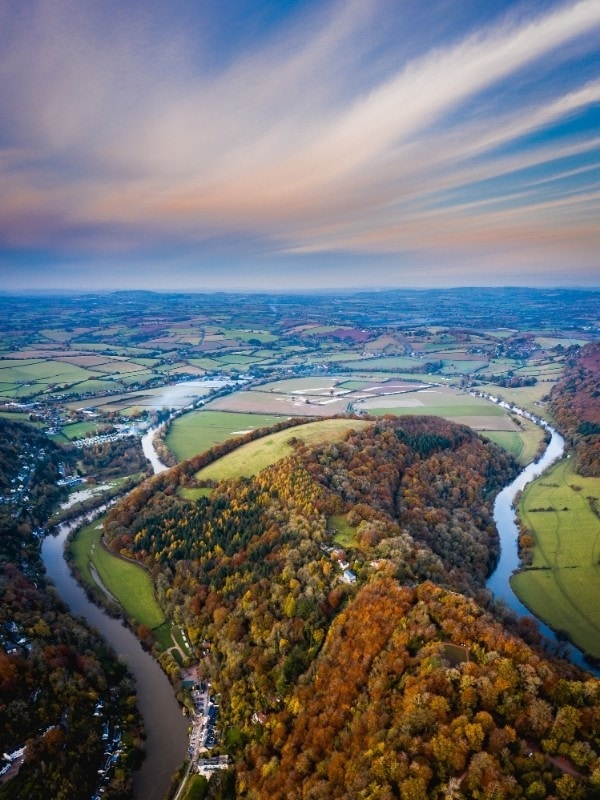 It's also a fab place to visit as a family with Harry Potter filming locations, wildlife parks and even a Gruffalo trail among the highlights. If you haven't visited before, we tip this as a great place to plan a trip to this year.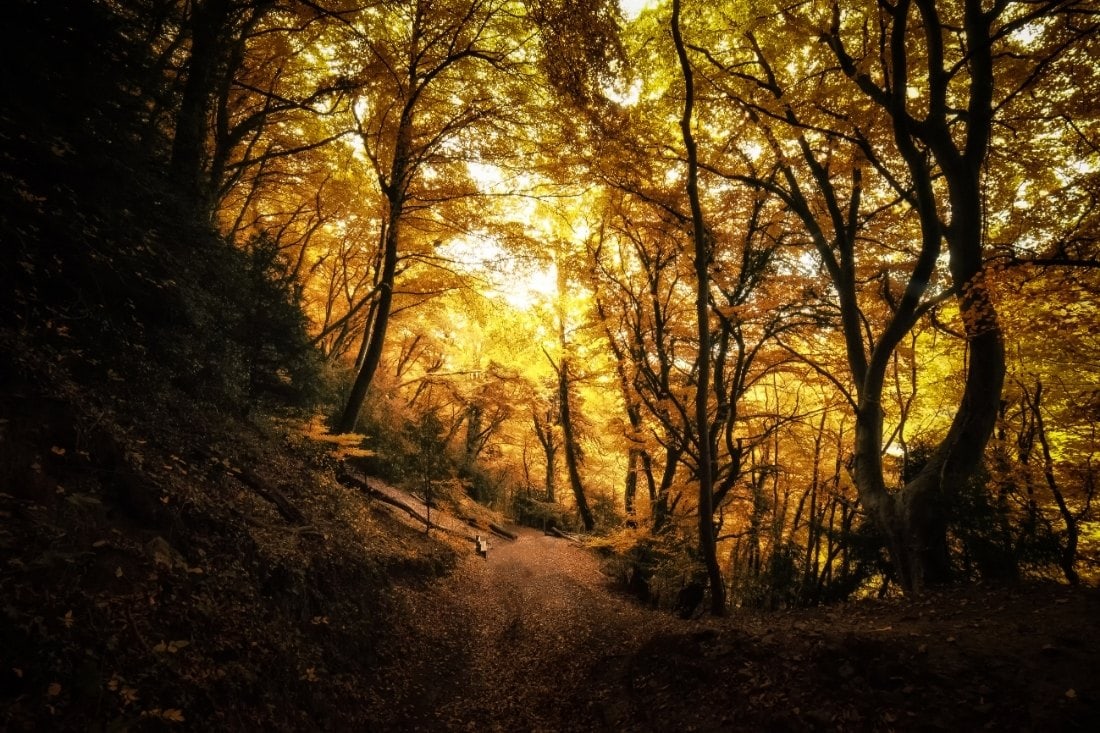 What are the highlights of the Forest of Dean?
Head up into the trees at Go Ape, enjoying the views from the tree top walkways and getting your adrenaline fix on the zip lines.
Watch birds of prey soaring over the River Wye at Symonds Yat.
Enjoy some tasty smoked seafood at the Severn and Wye Smokery.
Scilly Isles
Why visit the Scilly Isles?
The Scilly Isles is another place to feature on our personal Great British bucket lists for this year. I've actually been once before, but I was a baby and have no recollection of it! My family talk about their time on Tresco with fondness, and it's made me want to return for a trip I actually remember.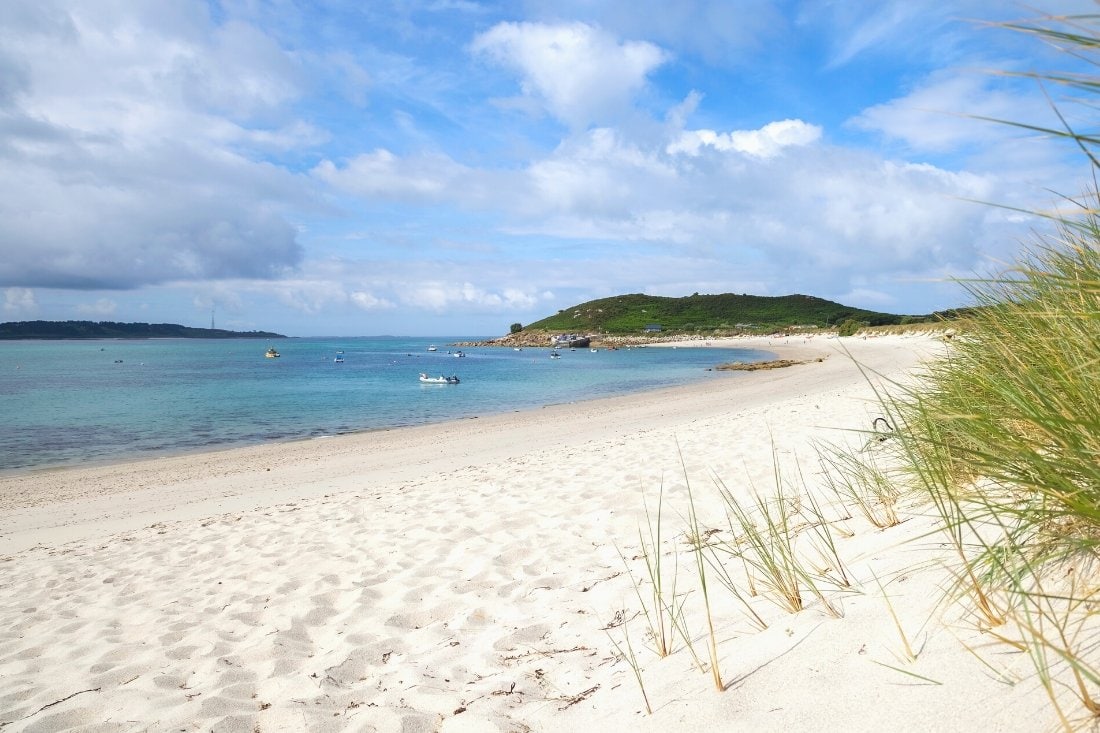 There are 5 inhabited islands located 40 km off the coast of Cornwall. The Scilly Isles have a very special microclimate (hello sunshine!) and boast long white sandy beaches. If you squint for a moment, you might be fooled into thinking you've travelled to somewhere a lot more exotic.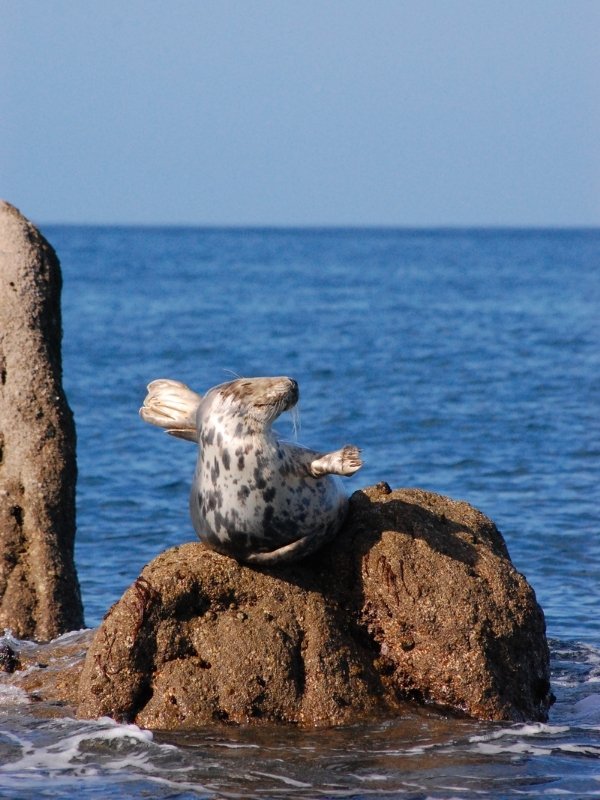 What are the highlights of the Scilly Isles?
Visit between April and July to spot puffins in the wild, or in the autumn to spot seal pups.
Hire a boat to explore the archipelago, keeping your eyes peeled for wildlife.
With little light pollution, look up at the spectacular night skies, for clear views of the stars and the Milky Way.
Snowdonia National Park, Wales
Why visit Snowdon National Park?
Time for another highlight of Wales. This summer we spent some time exploring Snowdonia National Park and absolutely fell in love with it. It's a region we believe should be on everyone's Great British bucket list for this year.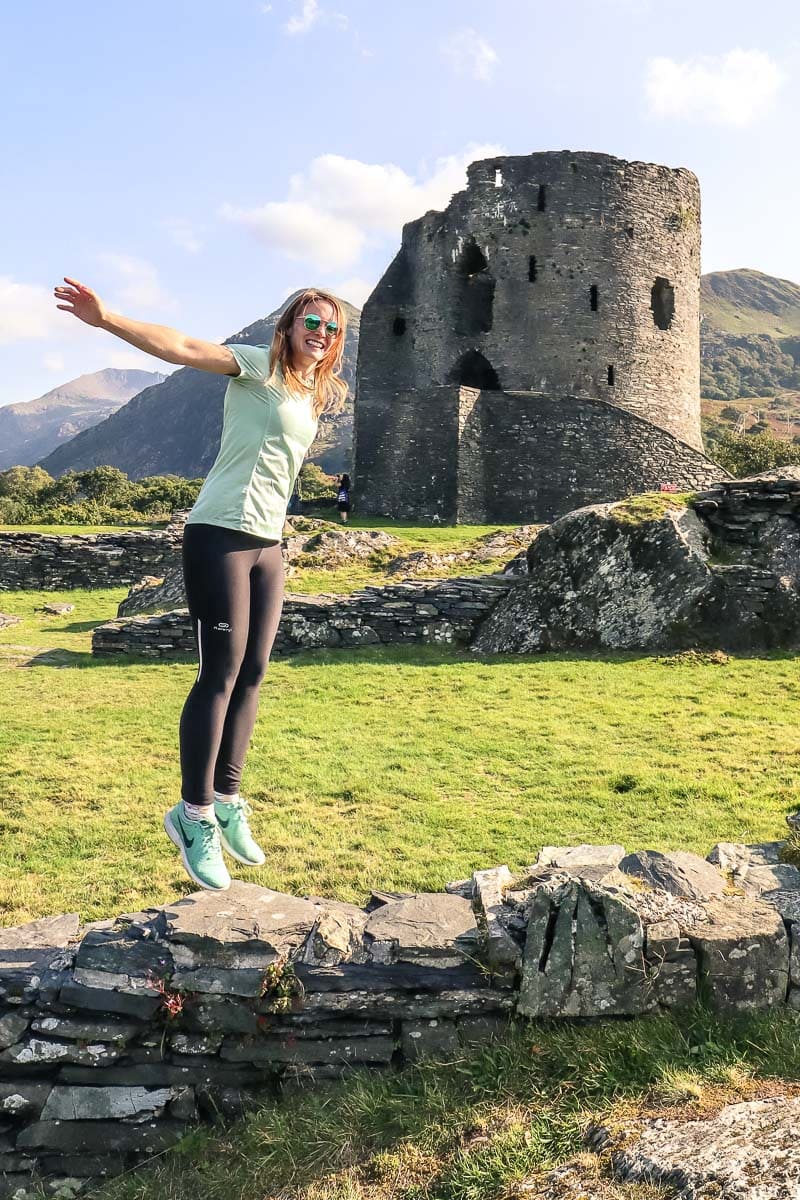 At 3,560 feet, Mount Snowdon is the tallest mountain in Wales, but don't worry – you don't have to be a mountain climber to enjoy a trip to Snowdonia. We hired a car and road tripped through the epic scenery, enjoying mountain views on either side of the car, then stopping to take photos at some of the beautiful lakes.
There are plenty of amazing places to stay in this region too. You can find out more in our guide to the best hotels in Snowdonia National Park.
Llanberis is a great town for a mix of activities. You can catch the Snowdon Mountain Railway up the mountain, try some water sports on Llyn Padarn and Llyn Peris, or visit the ruins of Dolbadarn Castle or Ceunant Mawr Waterfall.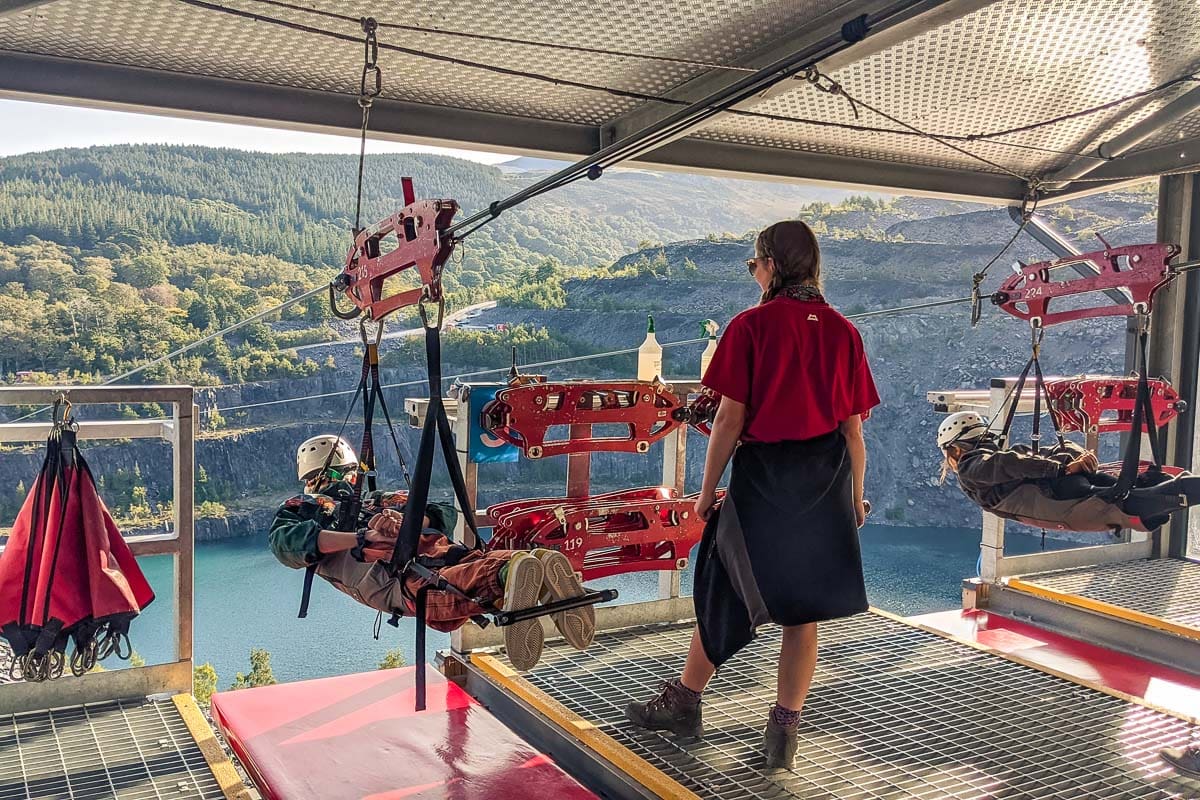 What are the highlights of Snowdon National Park?
Enjoy an epic road trip through the mountains on the Llanberis Pass.
Ride the world's fastest zip line, Velocity 2, at ZipWorld.
Explore the ruins of Dolbadarn Castle in Llanberis.
The Cotswolds
Why visit the Cotswolds?
We visit the Cotswolds every single year without fail as it's one of our favourite parts of Great Britain. We've explored different areas on each visit, and are gradually building up a pretty comprehensive mind map of the region.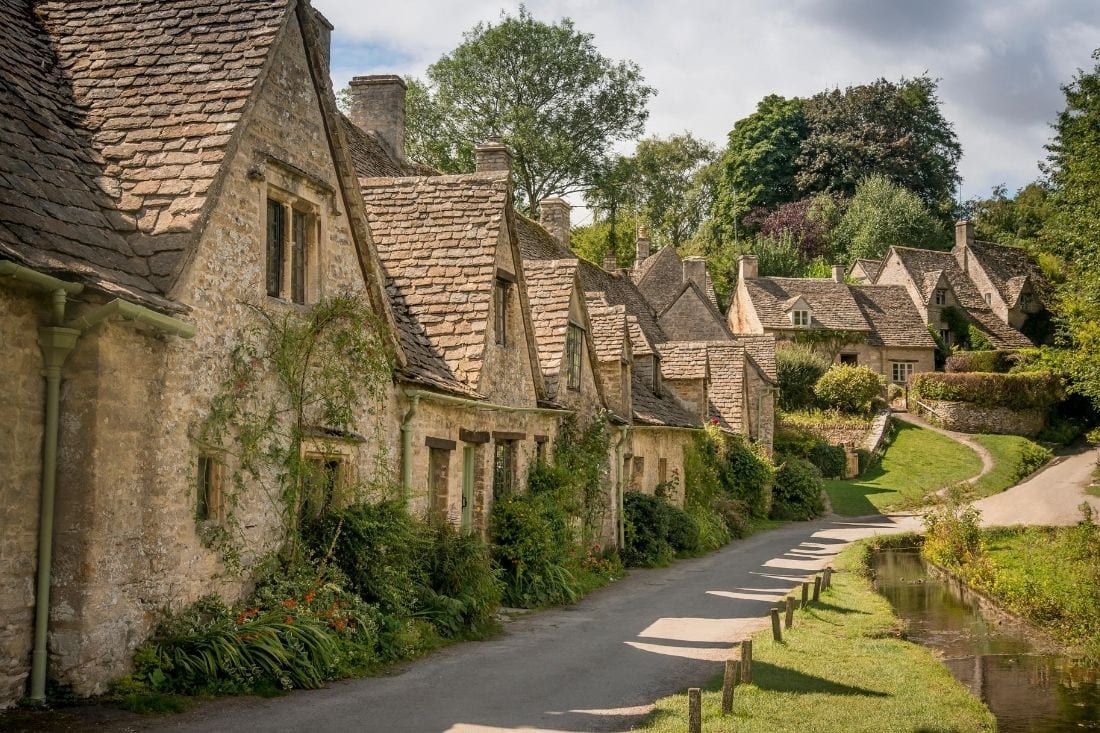 The region oozes charm, with idyllic villages, rolling hills and cosy pubs and restaurants. If it isn't on your list already, definitely add the Cotswolds to your Great British bucket list for this year5.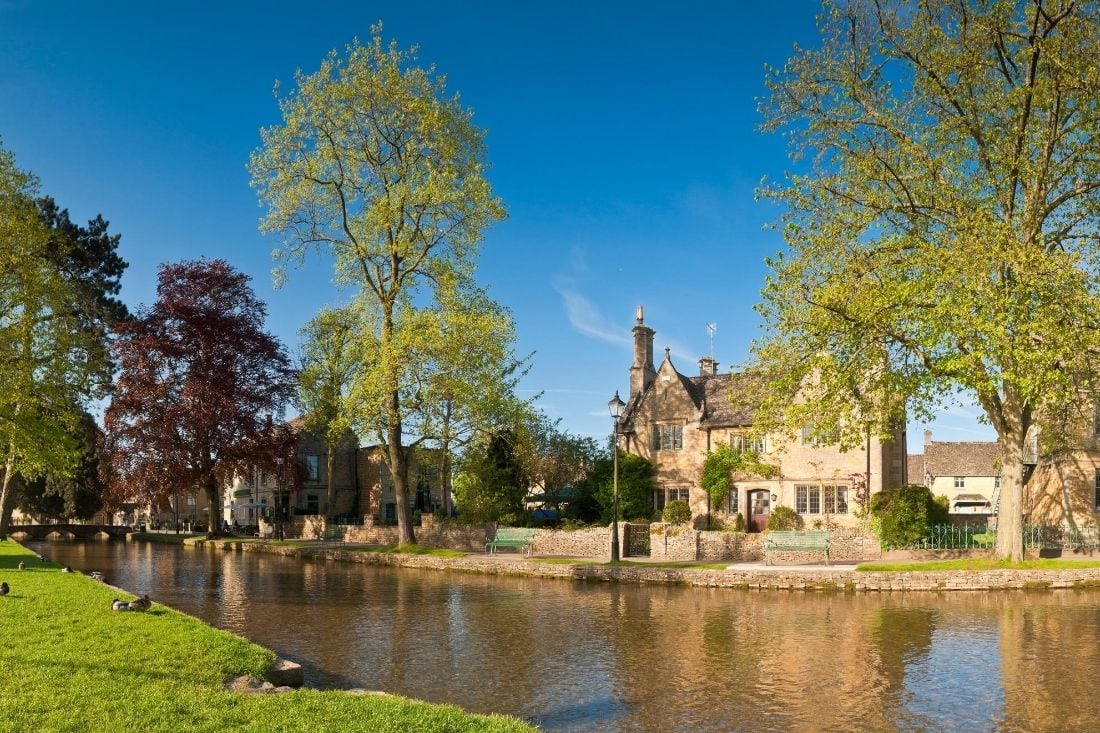 What are the highlights of the Cotswolds?
Take in the stunning views in Lower Slaughter around the old mill.
Enjoy a cosy stay at 16th century coaching inn The Lygon Arms in Broadway.
Explore the spectacular gardens at Batsford Arboretum, close to Moreton in Marsh.
Jurassic Coast, Devon and Dorset
Why visit the Jurassic Coast?
The Jurassic Coast stretches from Exmouth in Devon to Studland Bay in Dorset and is a UNESCO World Heritage Site. There are plenty of incredible views to take in, including the enormous ridged limestone cliffs at West Bay and the spectacular rock archway at Durdle Door. It's paradise for fossil hunters to, especially in and around Lyme Regis.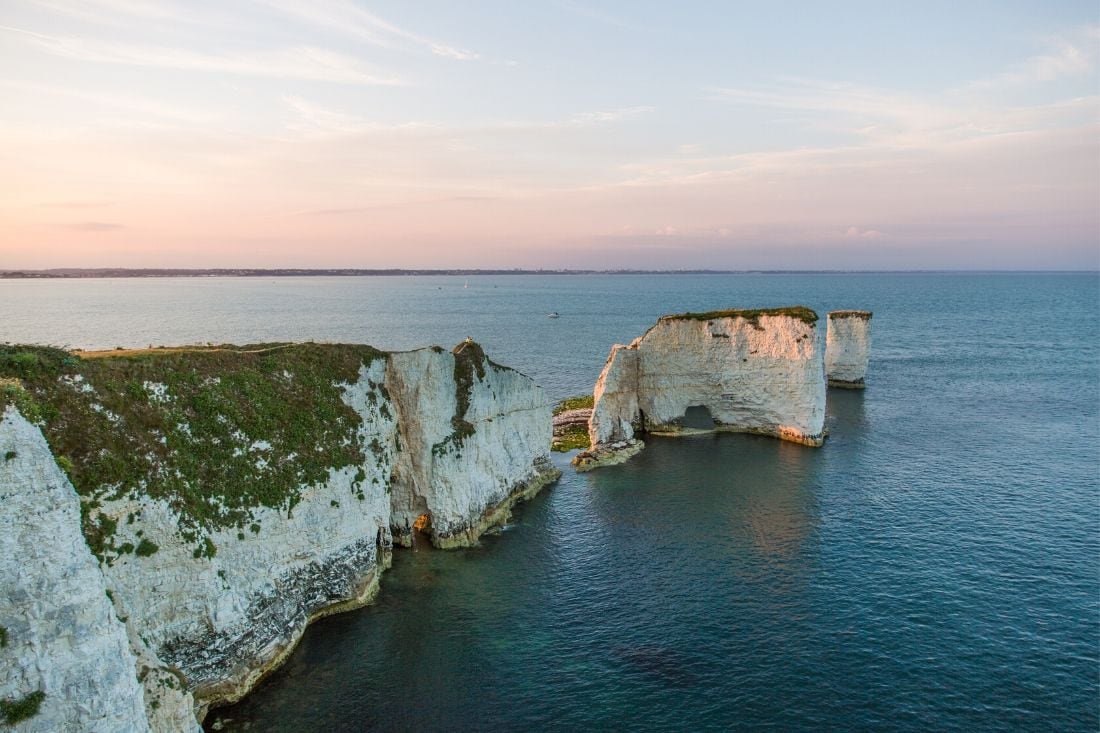 While you can walk much of the coastline on the South West Coast Path, you could also see it from a different angle by getting out on the water. Kayaking, paddle boarding, boat trips and even coasteering are all popular along the Jurassic Coast.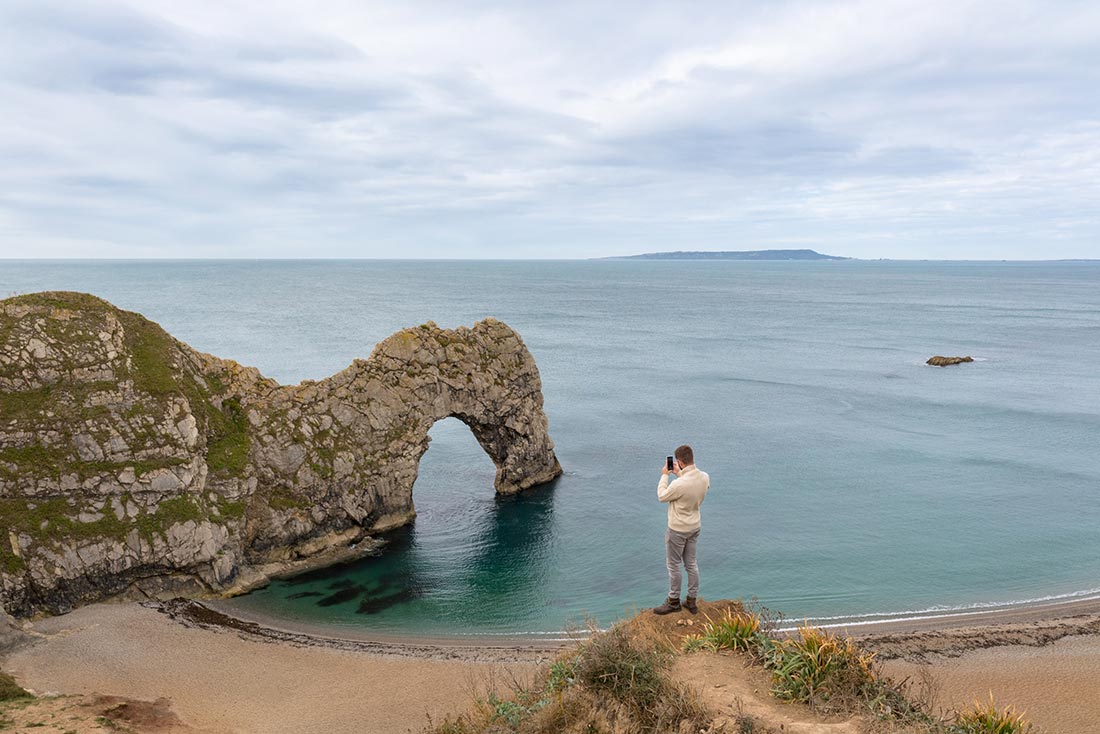 What are the highlights of the Jurassic Coast?
Durham
Why visit Durham?
Durham is a wonderfully compact city complete with cobbled streets, stunning river views and a beautiful cathedral. It's also one of the most historic cities in England. Durham Castle dates back to 1076, while the cathedral dates back over 1,000 years.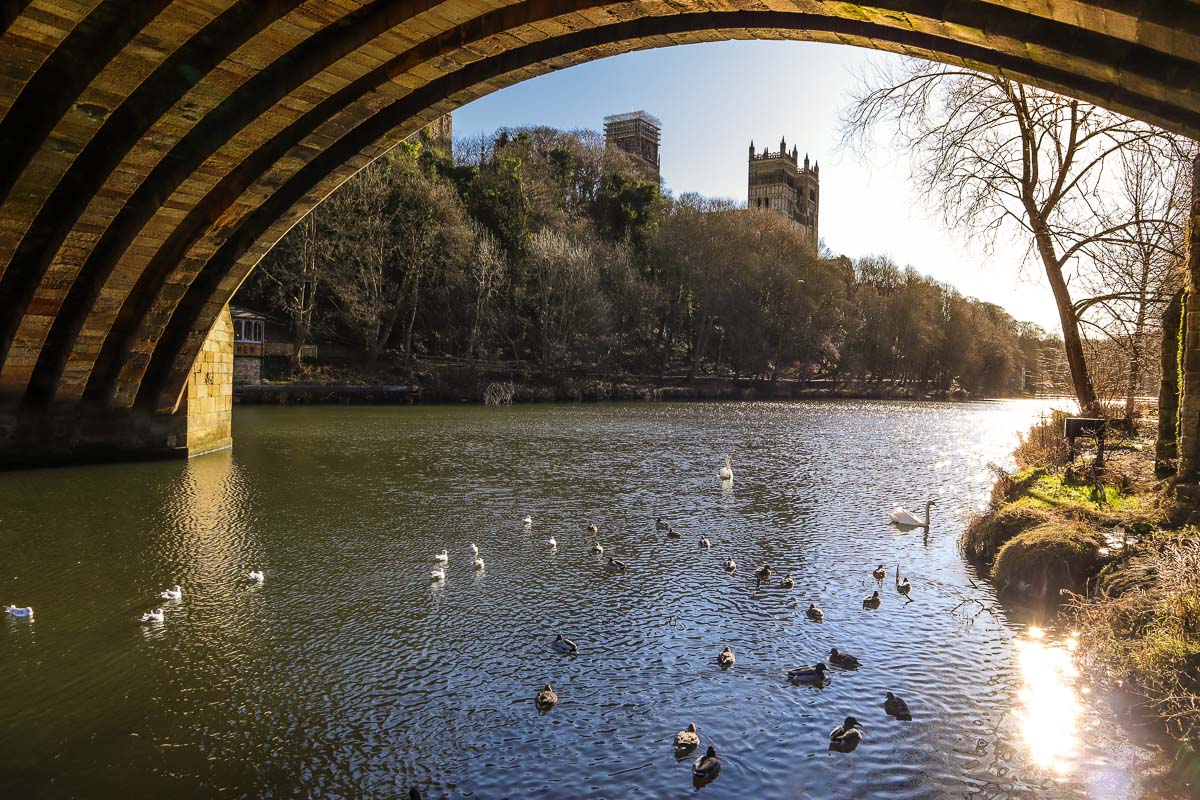 Being a university city, it's got a lively buzz to it too, with a range of cool cafes, bars and restaurants. It's perfect for a short break, or perhaps combined with a wider exploration of County Durham.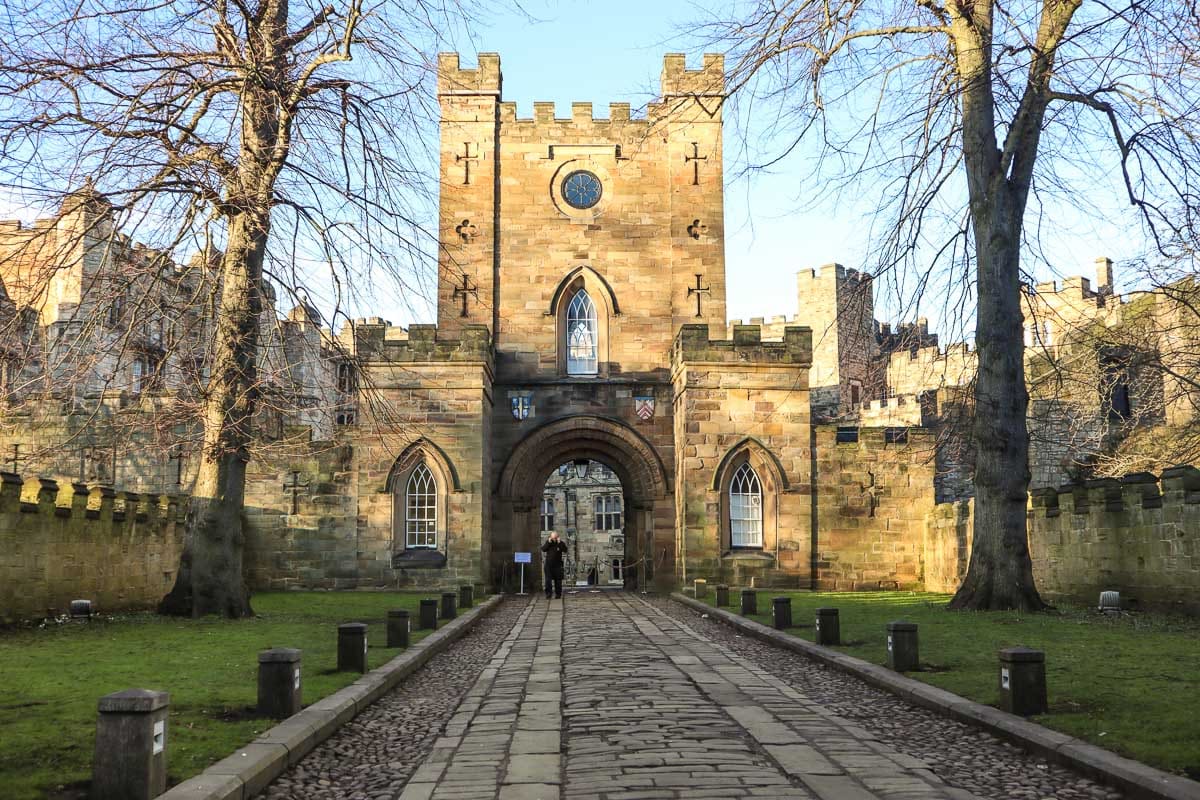 What are the highlights of Durham?
Take a tour of Durham Castle, a treasure trove of Norman chapels, 11th century carvings and ghost stories.
See the city illuminated in a spectacular way at Lumiere Festival in November.
Dine at The Cellar Door, which is located inside a 13th century cellar.
The Lake District
Why visit the Lake District?
Another national park that has just celebrated its 70th birthday, the Lake District is a great place to immerse yourself in England's natural beauty. It's somewhere you can really switch off and get away from it all as you hike through the serene countryside. While everyone knows about the landscapes, not everyone knows how notable the region is for food.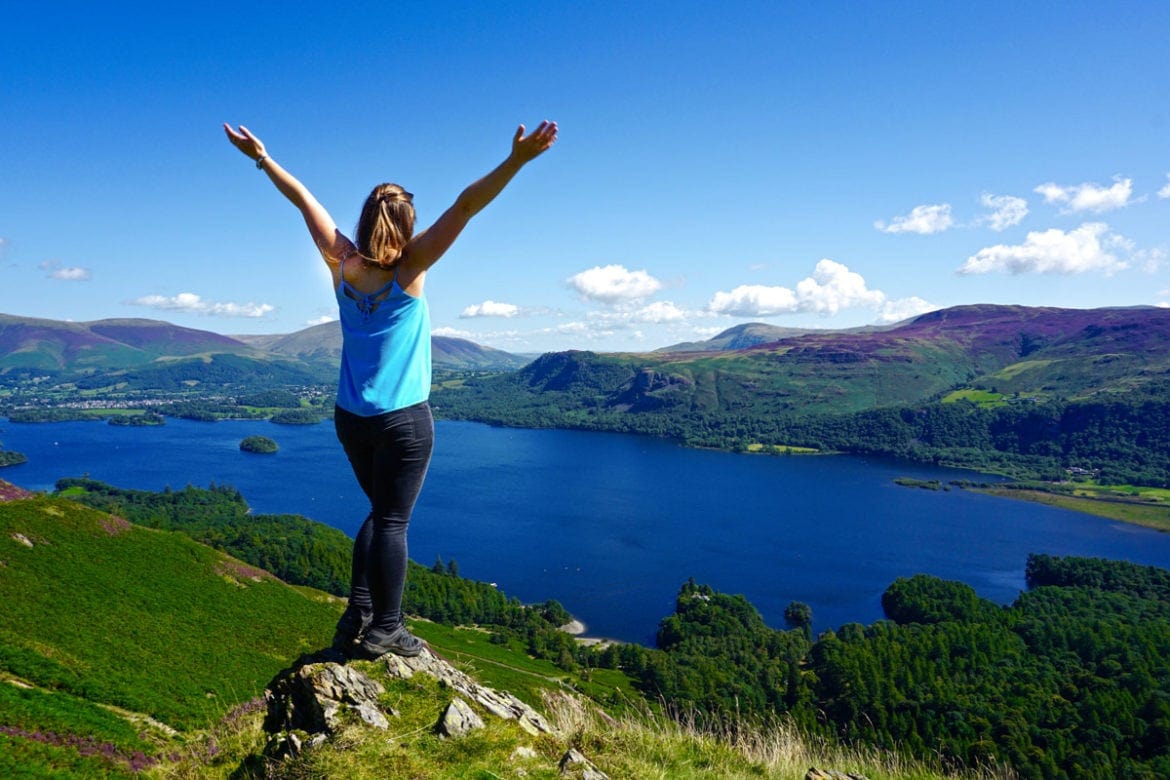 There are seven Michelin starred restaurants in the Lake District, including Simon Rogan's L'Enclume, which has two stars to its name. If you're a foodie, this region should be catapulted to the top of your Great British bucket list!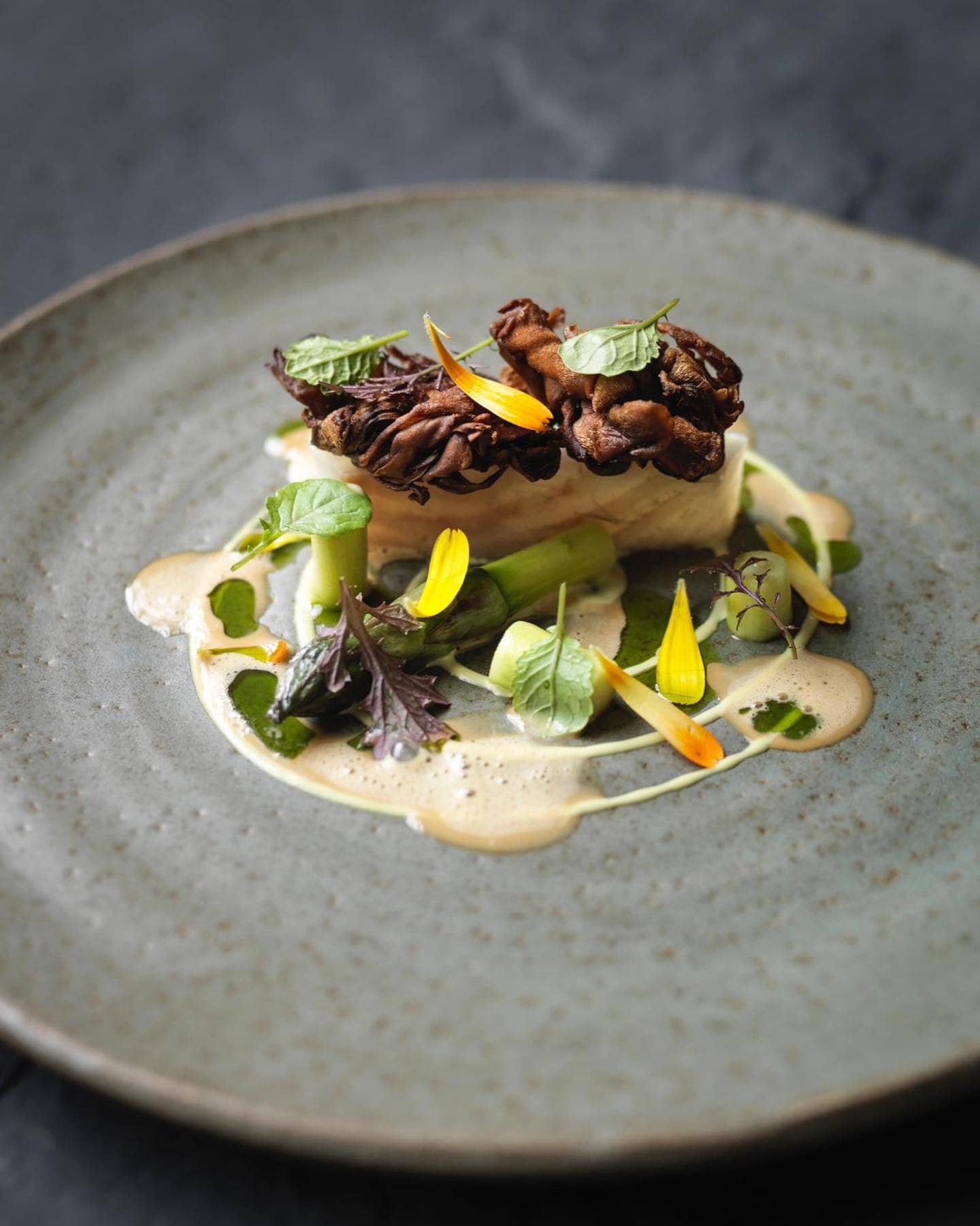 What are the highlights of the Lake District?
Hike up Catbells and enjoy spectacular views over Derwentwater.
Dine at Simon Rogan's 2 star restaurant L'Enclume, Cottage in the Wood (our current favourite) or HRiSHi (the one that's on our can't-wait-to-visit list!)
Stay in a hobbit hole at The Quiet Site for a fun glamping experience.
London
Why visit London?
We still adore our home city of London, and while it might feel obvious to have the capital on a list of places to visit this year, we're always proud of how London constantly reinvents itself. New food concepts, art installations, cool shopping experiences and of course, all the sights we know and love too.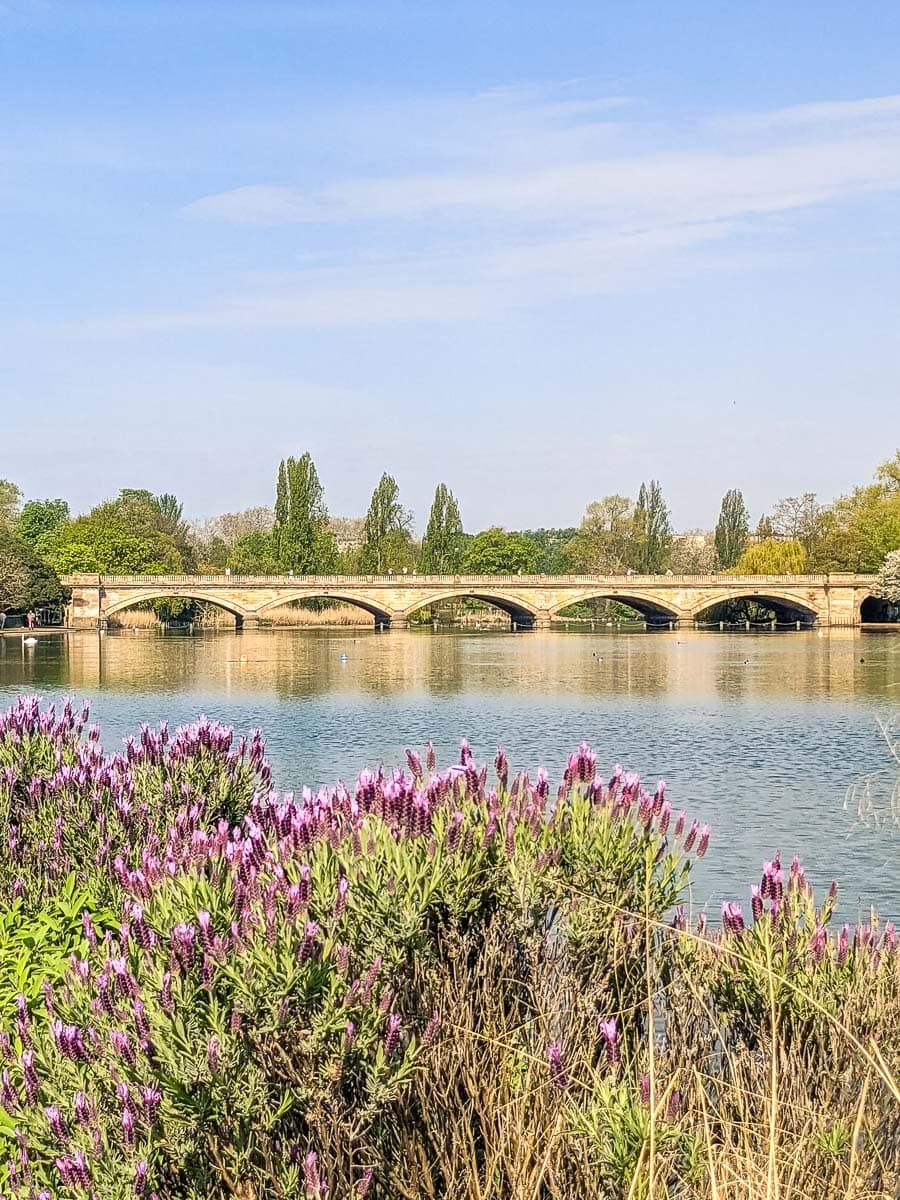 There really is no other city in the world greater than London. If you've already ticked off the obvious sites (the Tower of London, Camden Market, London Eye etc) then venture to some of London's less touristy neighbourhoods like Hackney, Peckham and Stoke Newington.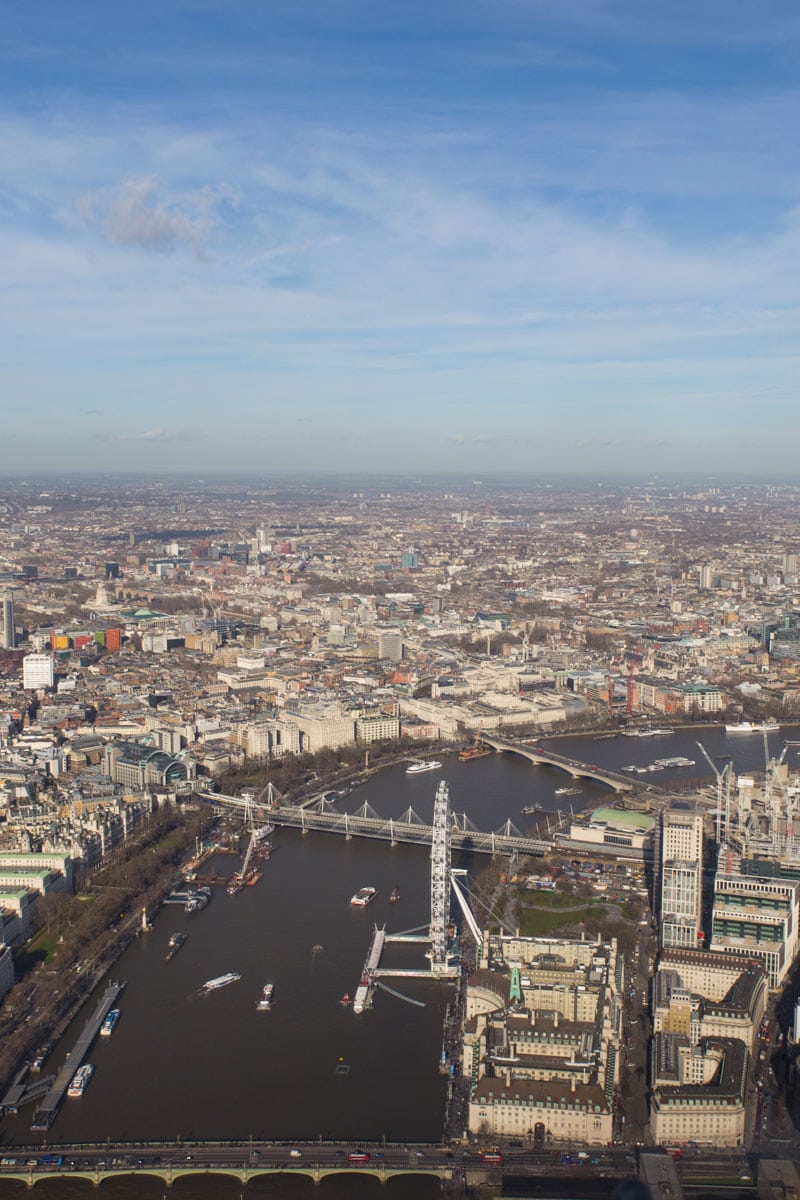 What are the highlights of London?
Eat your way around the world at trendy street food market Mercato Metropolitano in Elephant and Castle.
Kayak along the Thames, try fly boarding in Docklands or hire a GoBoat to venture along Regent's Canal.
Special occasion? Book a helicopter tour of London – one of my favourite London experiences of all time.
---
We hope this gives you plenty of inspiration for where to add to your Great British bucket list. We can't wait to get out and explore again, once the time is right.
Enjoyed this post? Pin it for later…