The Amersham circular walk is without a doubt one of the best walks in the Chilterns. This guide has all the info to help plan your day here.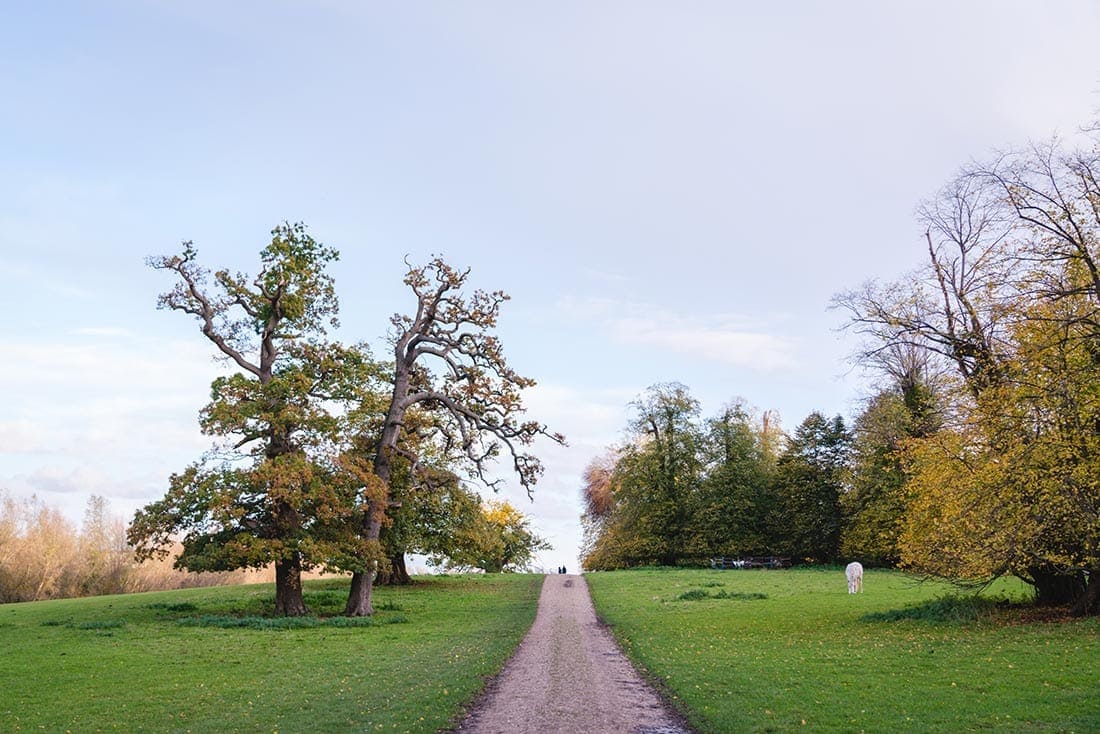 One of the things Chloe and I absolutely love doing is getting out of London and going for a big walk in the countryside.
I find it amazing that you can head an hour out of the city and it feels like you're a million miles away from anything. I think it's the silence I enjoy the more than anything else.
That's why we wanted to take on the Amersham circular walk in Buckinghamshire. This is one of the best walks in the Chiltern Hills and it comes very highly recommended. Also, this is an Area of Outstanding Natural Beauty in England, so you know it's going to be a good one!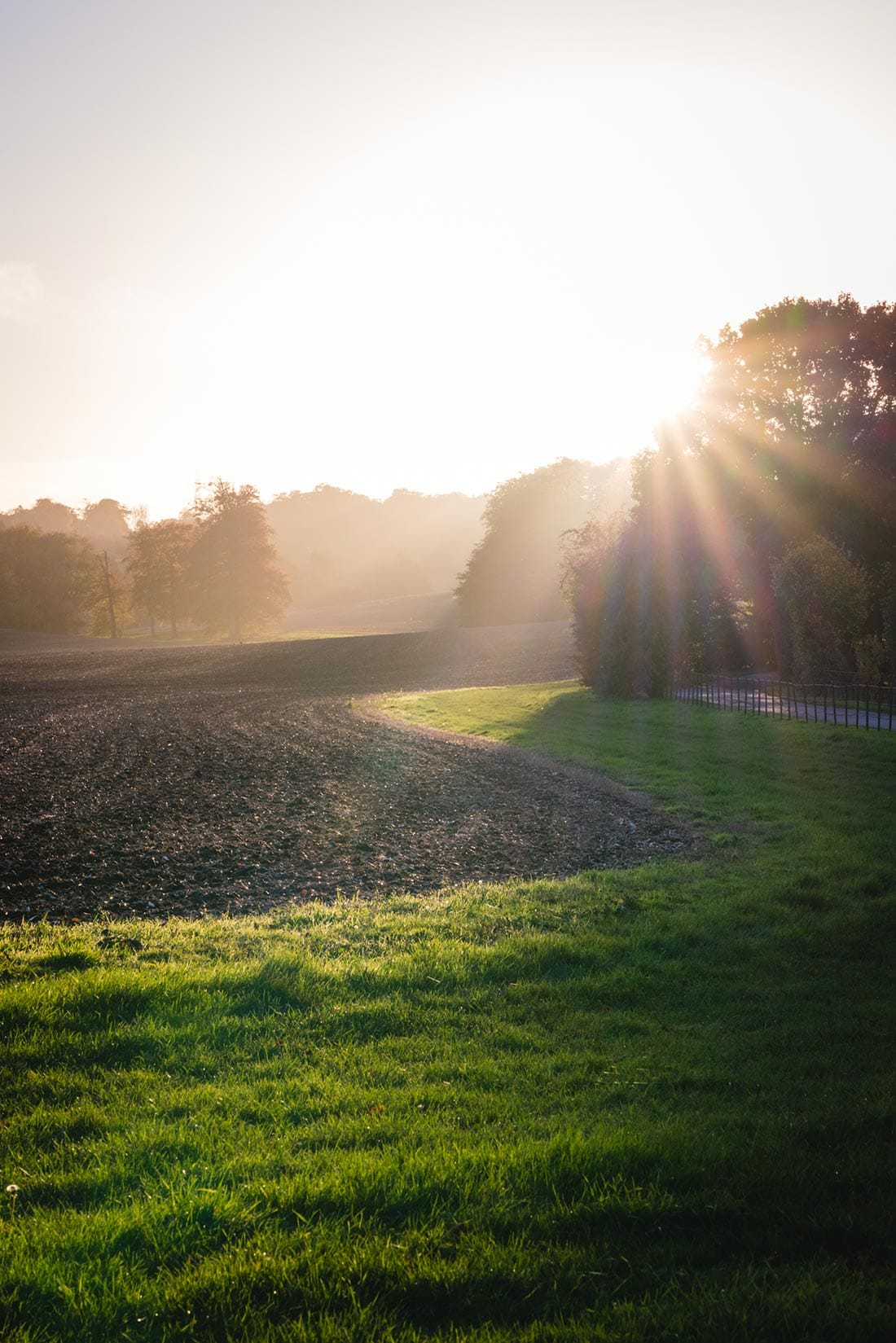 The Amersham circular walk is a really beautiful trail that takes your through the gorgeous countryside of South Bucks. Think cute villages, green fields and ancient forests. In total, you'll pass through four pretty Chilterns villages and one town on this walk – Amersham, Coleshill, Winchmore Hill, Penn Street and Little Missenden.
Also, the mark of any good walk – there are loads of pubs to stop off at for lunch or for a pint. Each village has at least two pubs to choose from, so you're definitely not short of options. We had a big Sunday roast on our day trip here and it was a real highlight of our walk.
So, if you're looking for a Chiltern walk that takes in the best of the area while exploring cute villages, then this is the one for you.
In this guide I'll go through this circular walk in detail including where to stop off along the way and how long the loop takes. Hopefully you'll enjoy this walk as much as we did.
And if you're looking for another Buckinghamshire walk, then check out our guide to the Chess Valley walk! This is another amazing Chiltern walk to do in the area.
How long does the Amersham circular walk take?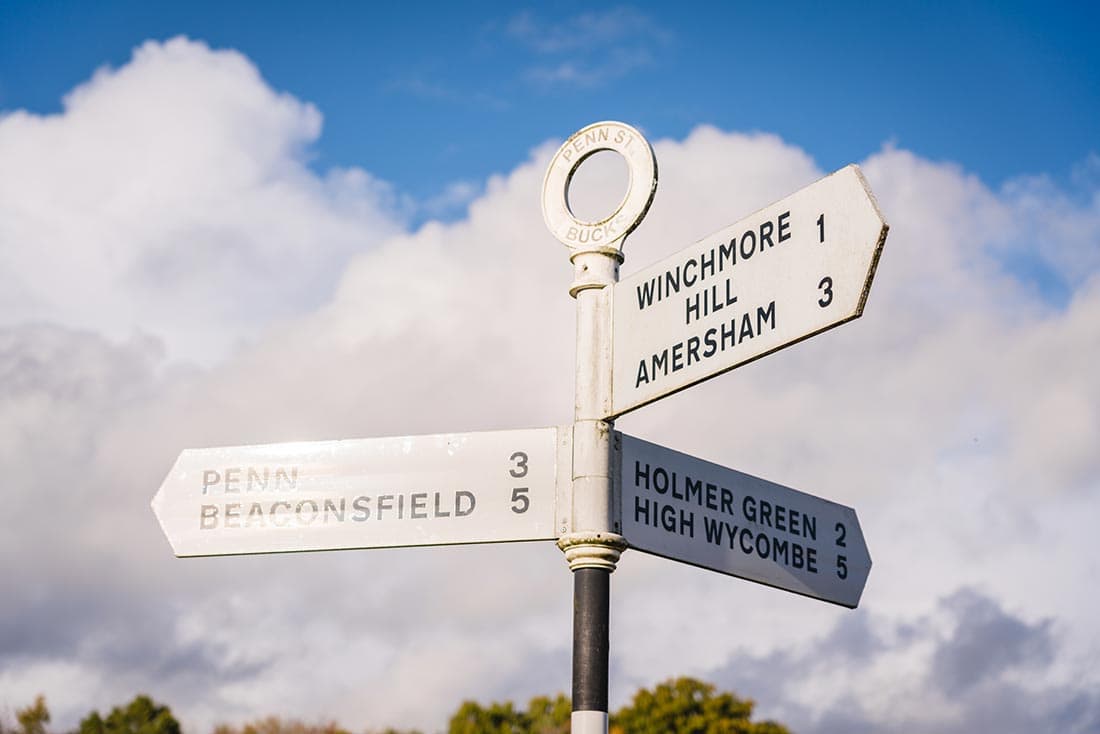 In total, this walk around Amersham will take you anywhere between 4.5 to 6.5 hours, depending on how many times you stop along the way.
It took us 5.5 hours and that was with a 45-minute stop for lunch. We also spent around 45 minutes exploring Penn Wood too (one of the highlights of this walk).
In total, the loop is around 18kms, so it's a long walk that you should set aside most of the day for. Also, I saw plenty of families and dog walkers here, so it's a great place to bring along the little ones (including the dog!)
If you're looking for a shorter option, many of the sections of this walk would work on their own too, so you could just explore one part over an hour or two.
Getting to the start of the Amersham walk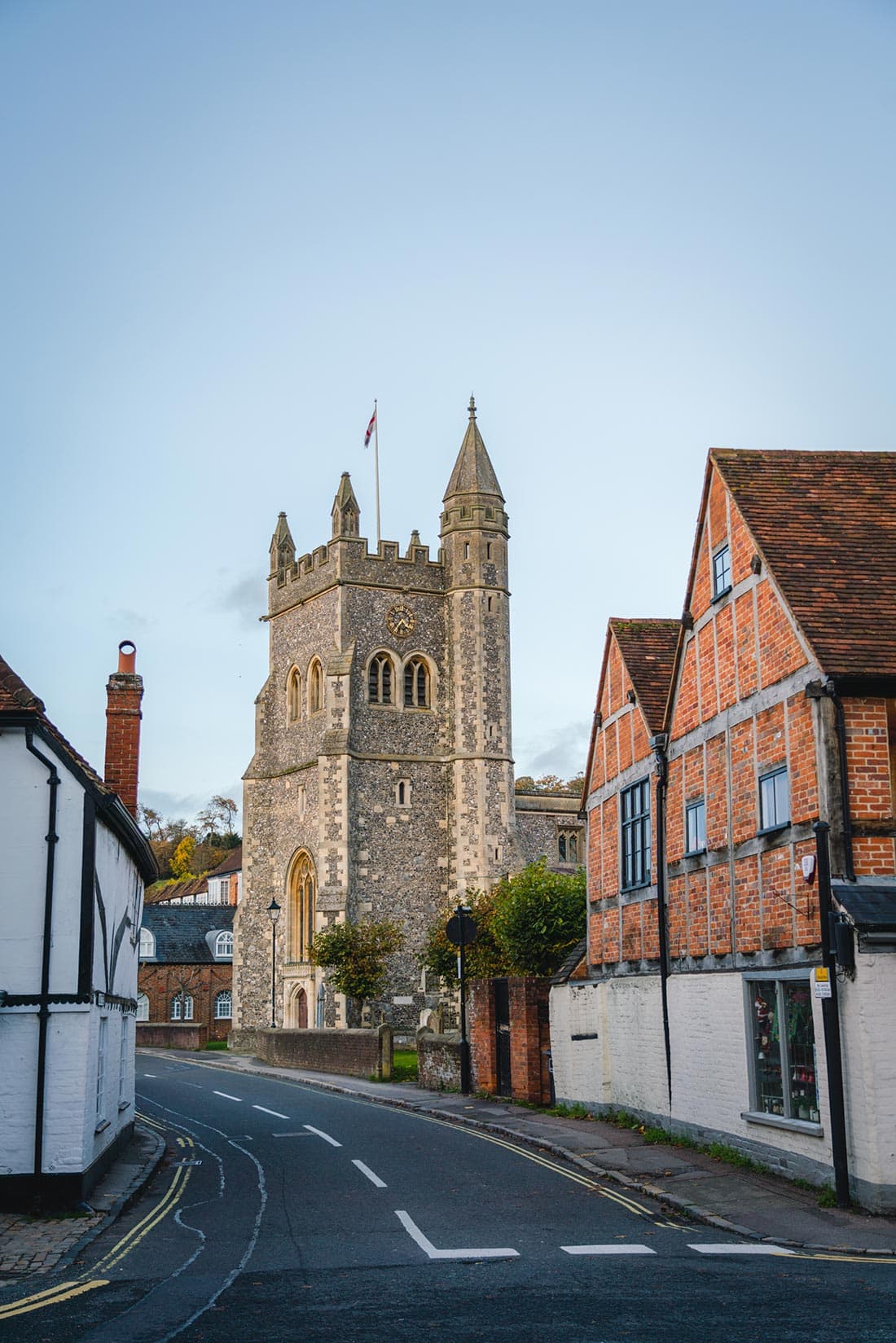 One of the best things about this Amersham walk is it starts and ends at the train station. That means it's really easy getting to and from London.
Even though it's in zone 6, Amersham is on the Metropolitan line. The benefit of being in zone 6 is you can tap in and out with your contactless card, so you don't need to book tickets in advance. Also, because it is on the TFL network, daily journey prices are capped at £13.20, so it's fairly cheap too for a day trip from London.
The best train to get is the Chiltern line from London Marylebone, as it's much quicker than the Metropolitan Line, but costs the same.
In general, there are two trains an hour from London Marylebone, and the Chiltern line takes around 35 minutes to Amersham. The Metropolitan line is around 50 minutes.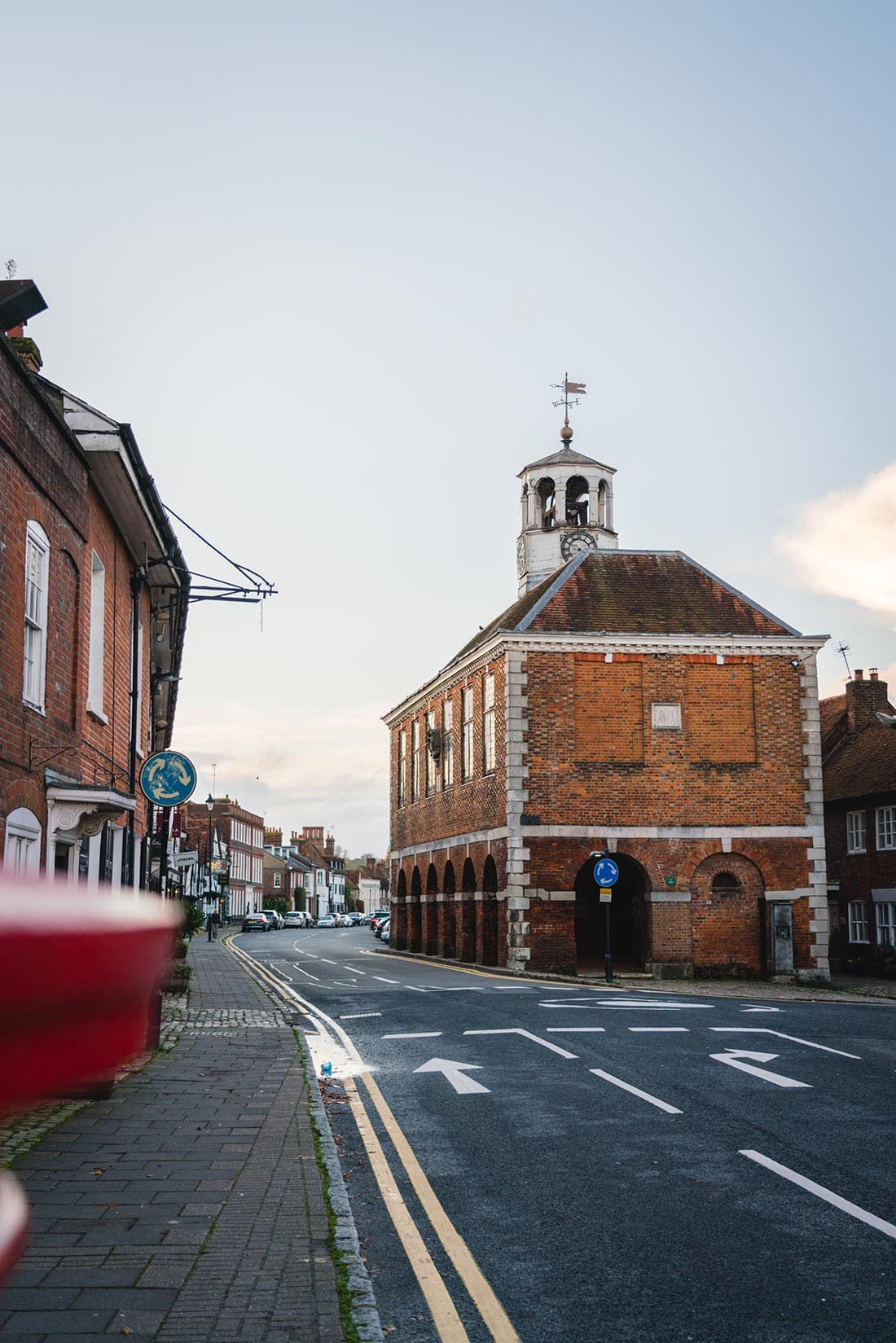 From the station, turn left towards the roundabout, then take the next left. This will take you under the a bridge and down the hill.
Once you get to the bottom of the hill, turn right at the roundabout. This will take you past a big Tesco. This is a great place to stock up on snacks and water for the day, so I'd recommend popping in.
Keep on walking into Amersham and you'll come to a mini-roundabout. Turn left past Jigsaw and walk about 100 metres to Martin Moore (the kitchen furniture shop). Take the left here at Whielden Green and you'll come to a public path. This is basically the start point of the Amersham walk which gets you into the countryside.
Now, you'll probably be tempted to explore Amersham, but ignore it for now. You'll be passing through Amersham again at the end of this walk. It's also my favourite town in the area, so I like saving the best till last!
Highlights of the Amersham circular walk
Section 1: Amersham to Coleshill walk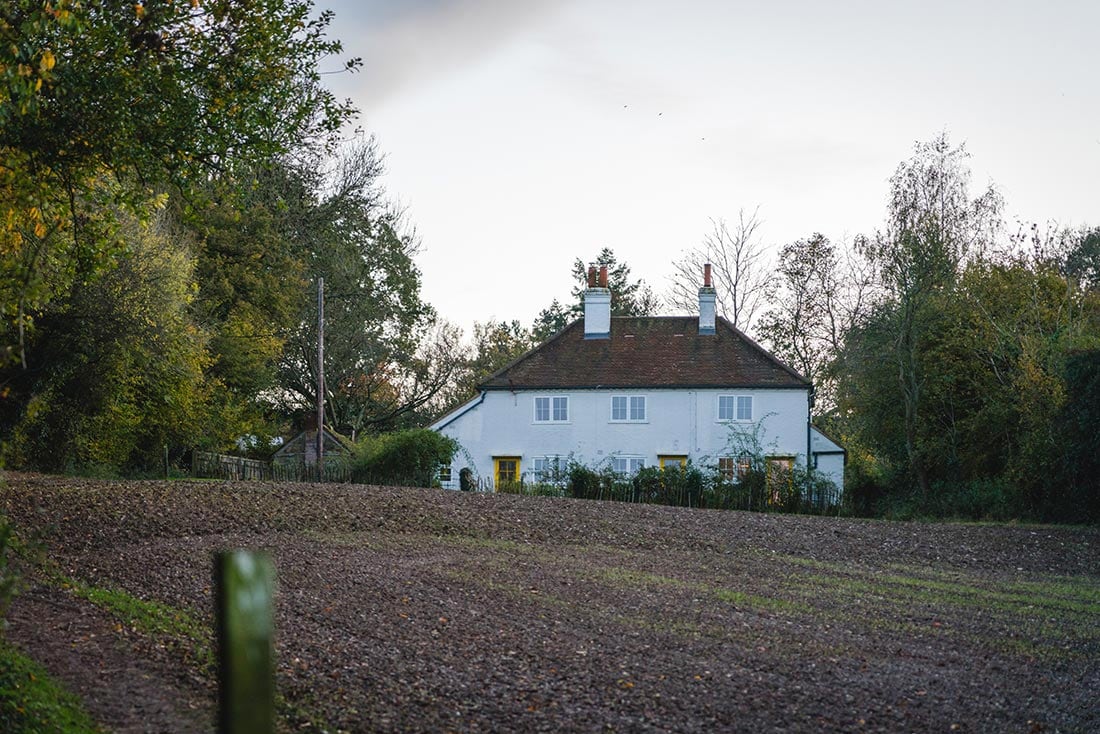 If you follow the public footpath, it will take over a small bridge going over the road. Turn right soon after this bridge and you'll be in this lovely sweeping field. I really enjoy this section walking up to the village of Coleshill. It only takes you around 20 minutes to reach the top.
Once you get to the end of the field, there is a solitary house with yellow windows and doors. Follow the footpath up to the left, then turn right onto Tower Road in Coleshill.
Coleshill is a quaint village that oozes charm. One of the things I love about Coleshill are all the different types of houses. Here you'll find cute stone cottages among 10-bedroom mansions. It has a little something for everyone.
If you keep following the road it will take you to All Saints Church which was built in 1861. Just beyond is the duck pond and the Red Lion pub. This is the first pub on our walk around Amersham.
If you can resist stopping off for a drink, head through the church and turn left. Then, after about 50 metres, there is a public footpath sign to the right. Follow this into the fields.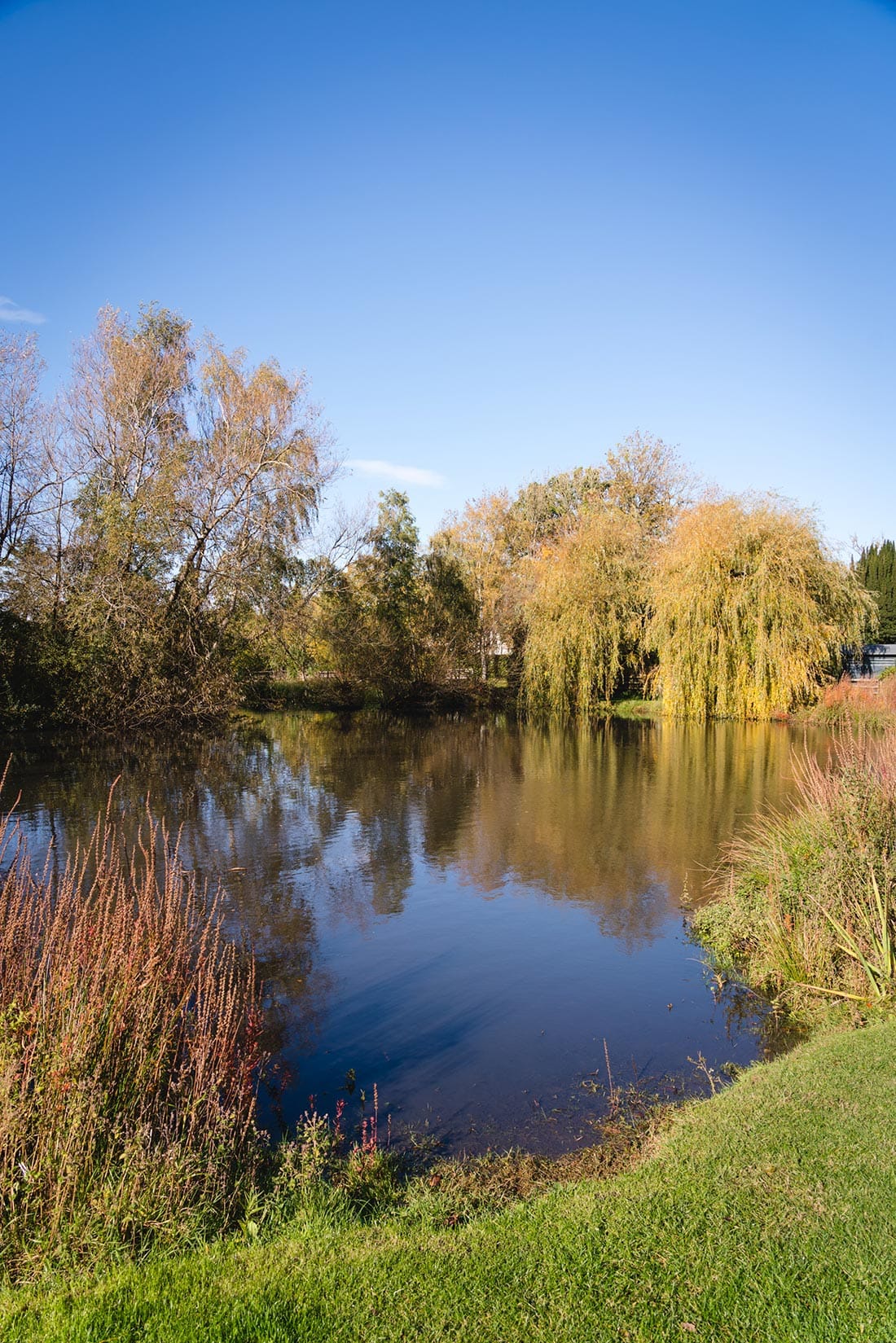 Once you're in the fields, follow the public path diagonally left towards the woods.
If you do this walk during summer then the fields are full of corn which is something the kids will love. Just don't go picking all the corn!
After the little copse of trees, keep following the field into Winchmore Hill. This whole section is approximately 4 kms which will take you around an hour.
Section 2: Winchmore Hill to Penn Street walk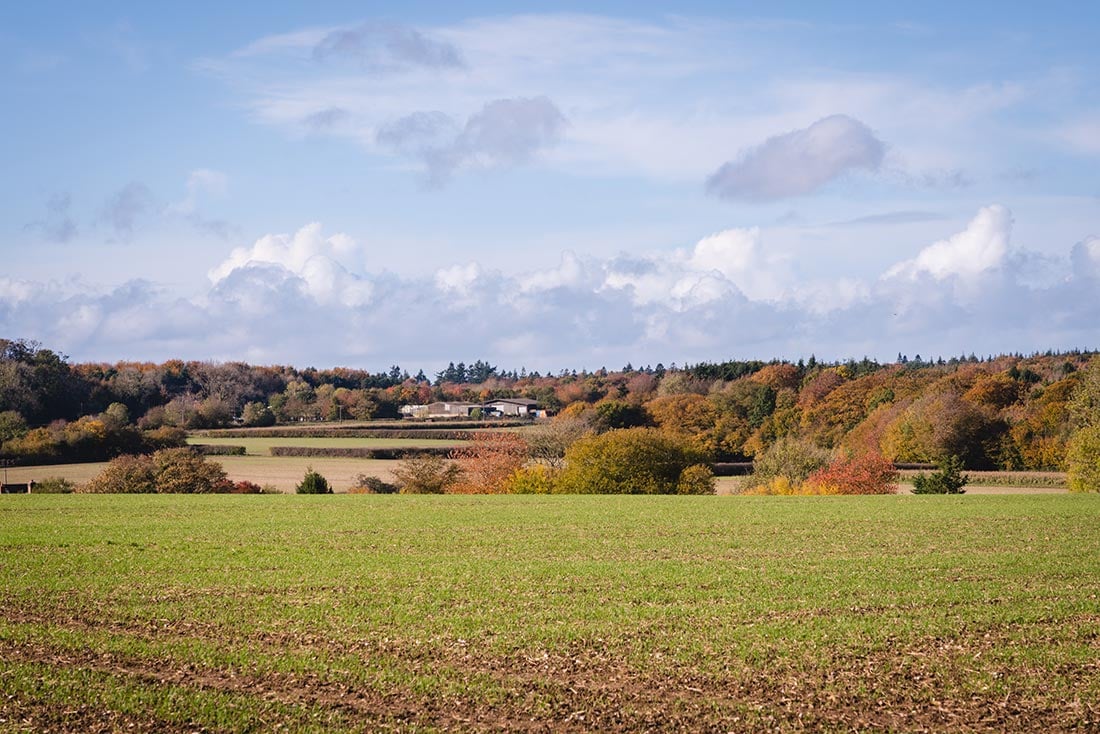 Winchmore Hill (which is very different from the one in London) is famous for its huge common and the Winchmore Hill Village Show which is held annually in early September.
As I mentioned, there are a couple of pubs in Winchmore Hill – The Plough and The Potters Arms. I've been to the Plough before which is a great option. They have an Italian menu and the wood-fired pizzas are absolutely delicious.
From Winchmore Hill, walk over the common. There is a public footpath just to the right of the bus shelter and by some allotments – that's where you're aiming for.
This path will lead you into Priestlands Wood. This is the first real forest section on the Amersham circular walk. I always love being surrounded by trees – to me, this is what Chiltern walks are all about.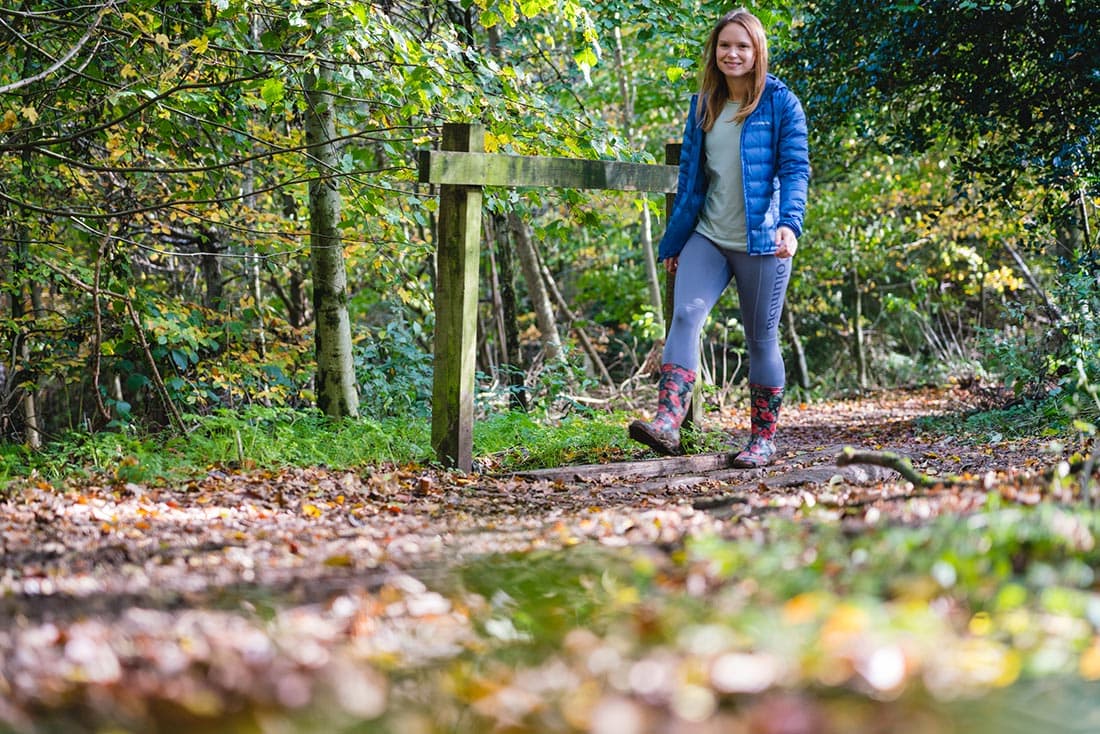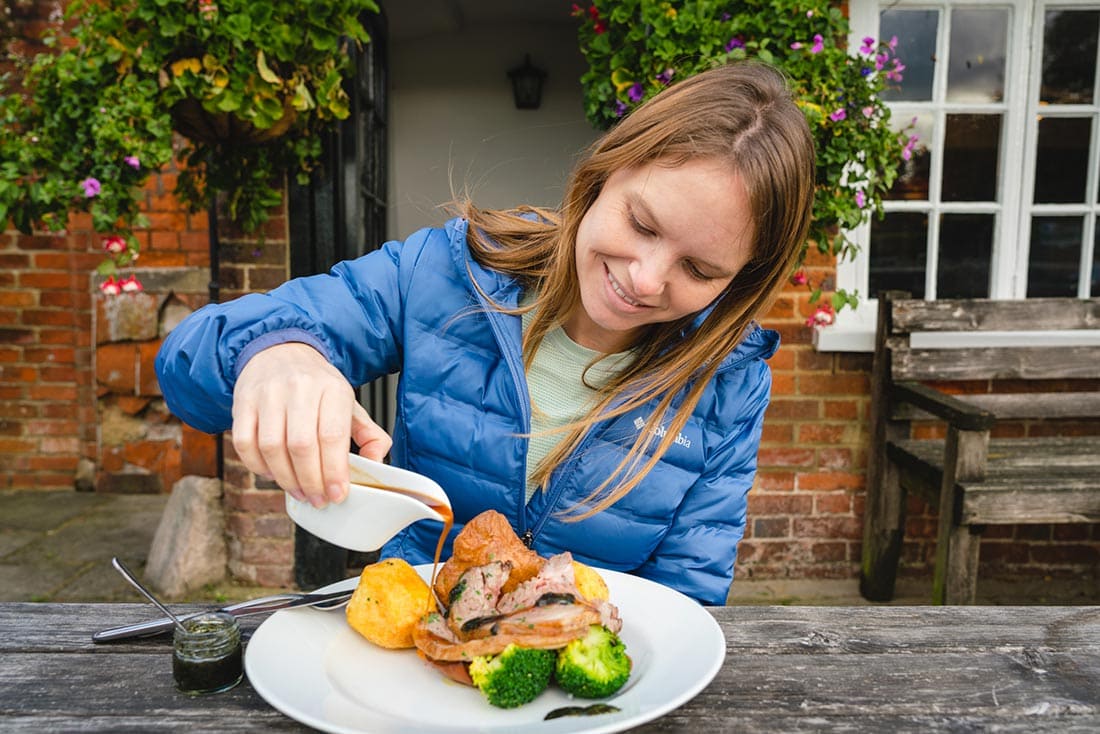 Once you've made it through the trees, you'll come out into a field. From here there are two options – the path at 10pm will take you towards the Hit or Miss pub in Penn Street, whereas the path at 12pm will take you to Penn Street Common.
With so many pubs to choose from on the walks near Amersham, you can't really go wrong. However, as it was a Sunday, we wanted a Sunday roast, which is why we went to the Hit or Miss.
This pub has one of the best roasts in Bucks and it was so delicious. Both Chloe and I had the roast lamb and it was just perfect. It's worth going here just for the gravy – the food is a lovely bonus too, but the gravy was on the next level.
This section of the walk was around 3 kms and took around 45 minutes.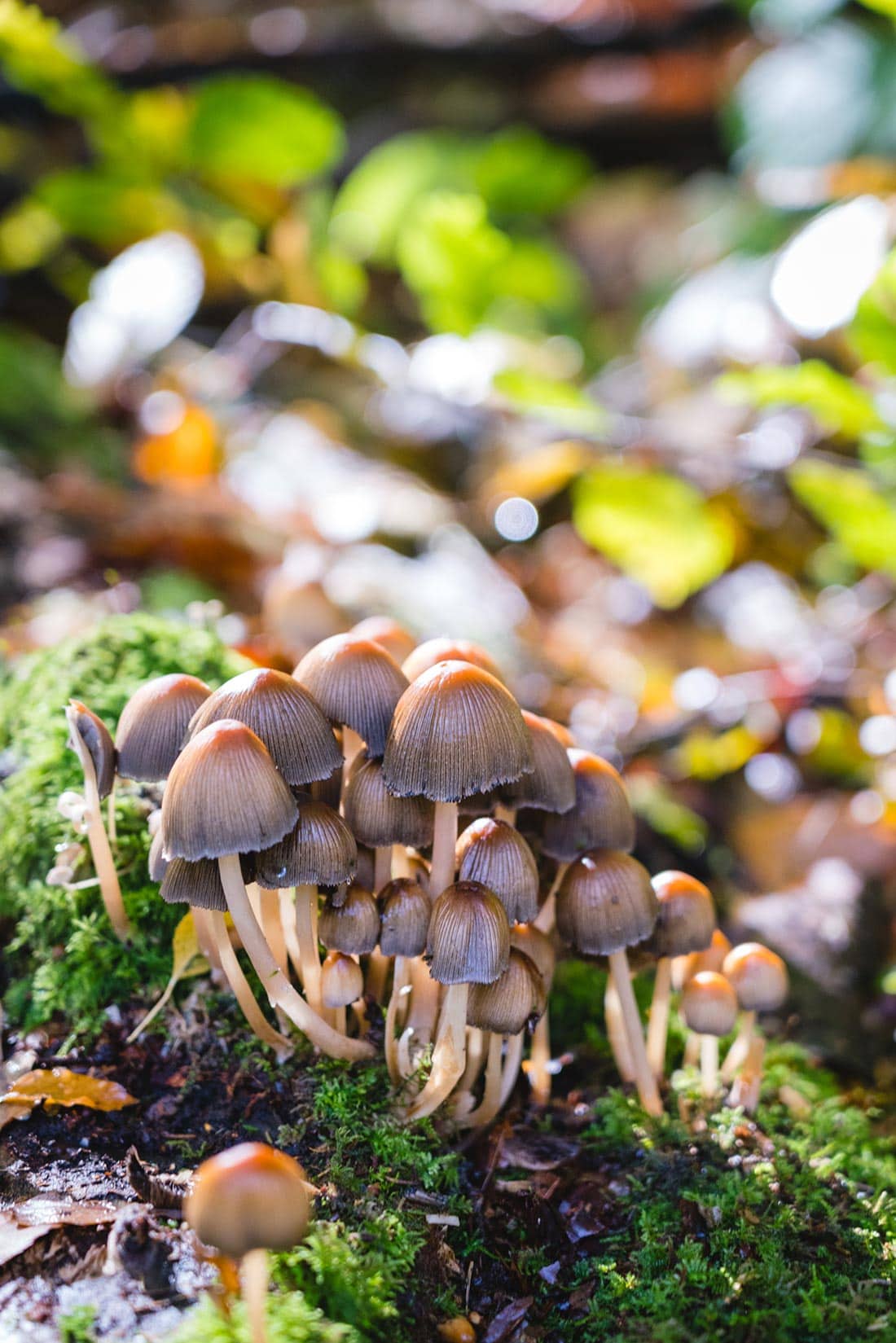 Section 3: Penn Street to Little Missenden walk
After lunch, we headed straight from the pub to Penn Wood.
Penn Wood is a large area of ancient woodland. Some of the beech trees in Penn Wood are over 200 years old, but there are plenty more species of tree to see, including different types of conifers, oak, birch, cherry and rowan.
The woods are vast too, covering 176.3 hectares (435 acres), making it one of the largest ancient woodlands in Buckinghamshire.
If you've got time, I'd really recommend spending some time exploring Penn Wood. It really is such a beautiful area and well worth adding onto your walk in the Chilterns.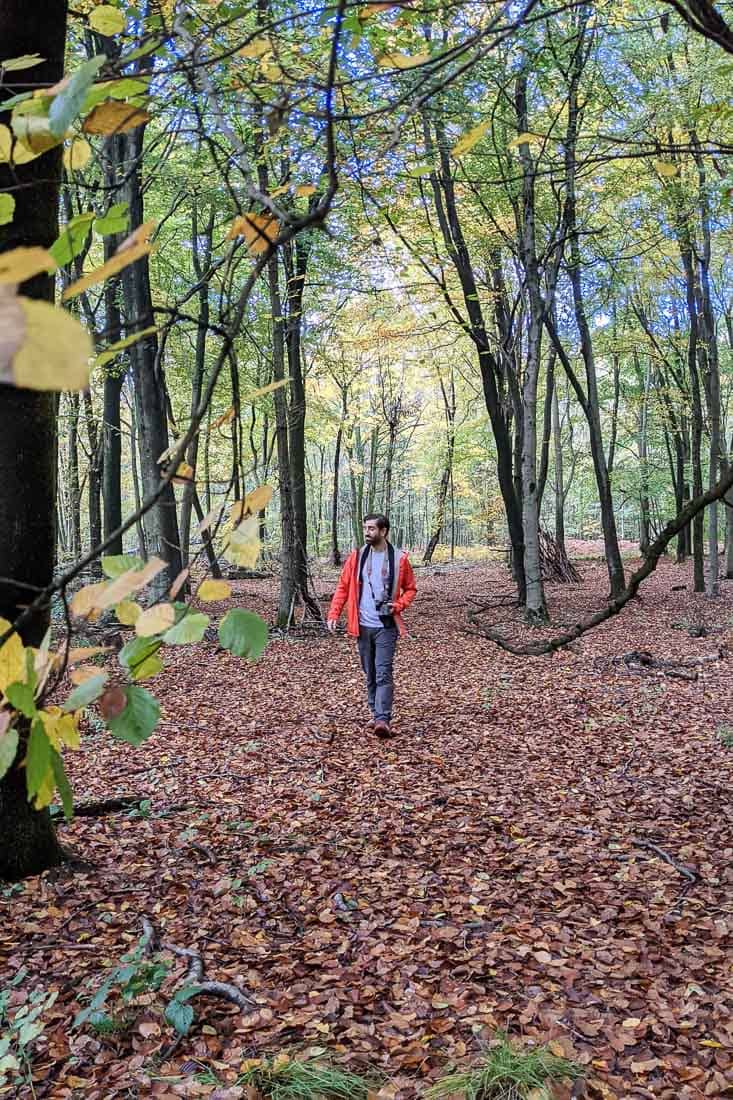 Once you leave Penn Wood, you have to cross the A404 which is a busy road. If you've got little ones with you be extra careful here.
The first part of this section from Penn Wood to Little Missenden is quite boring. You have to follow a very narrow path beside farmland called Toby's Lane for about 30 minutes. This eventually opens up into another short woodland section.
Now, this is where a lot of people go wrong! Toby's Lane will eventually take you down into Little Missenden. However, there is a public footpath through a gate and across the fields. Once you start seeing houses through the trees on the left, keep an eye out for the gate. It is obvious once you're looking for it, but don't miss it. This is the field you want to cross below.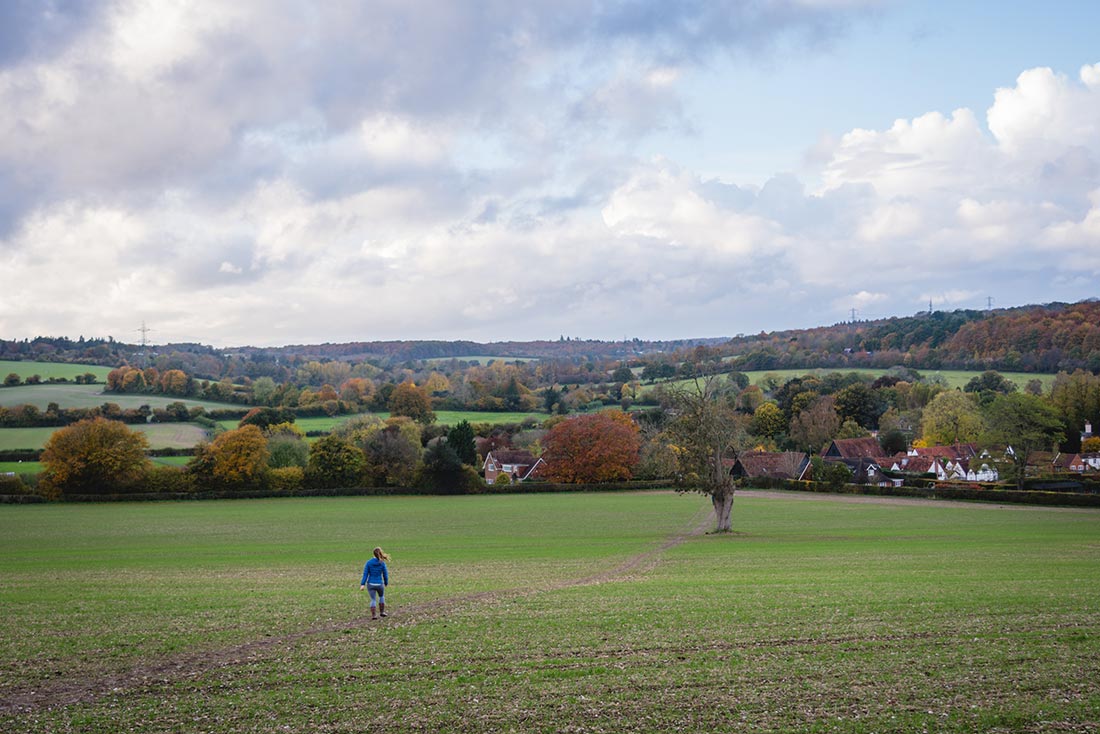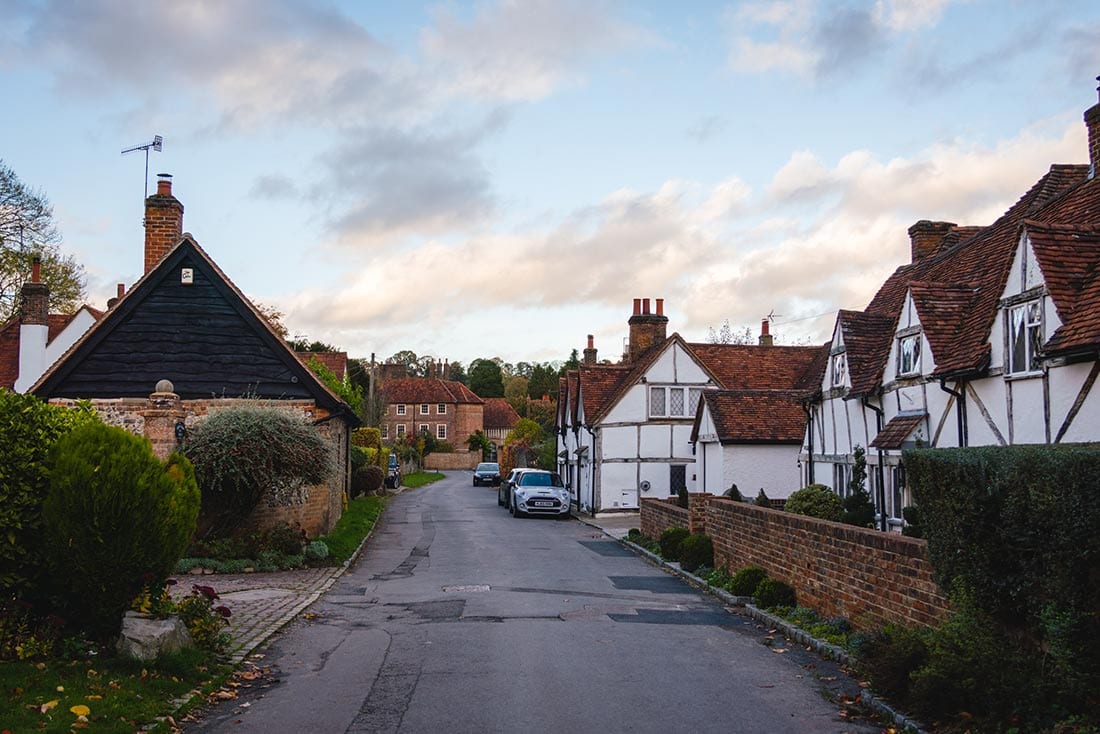 The walk across the fields is really lovely with some gorgeous views all around you. At the end of the field, you'll be in Little Missenden itself. Now, this place is picture postcard perfect. If you've got time, I really recommend spending 15 minutes walking around the village. It's one of the best villages in the Chilterns that feels like you've stepped back in time.
If you fancy a drink by the water then head to the Red Lion. Another option for a proper boozer is The Crown, but I prefer the Red Lion.
This section is quite long at 4 km which will take you around an hour.
Section 4: Little Missenden to Amersham walk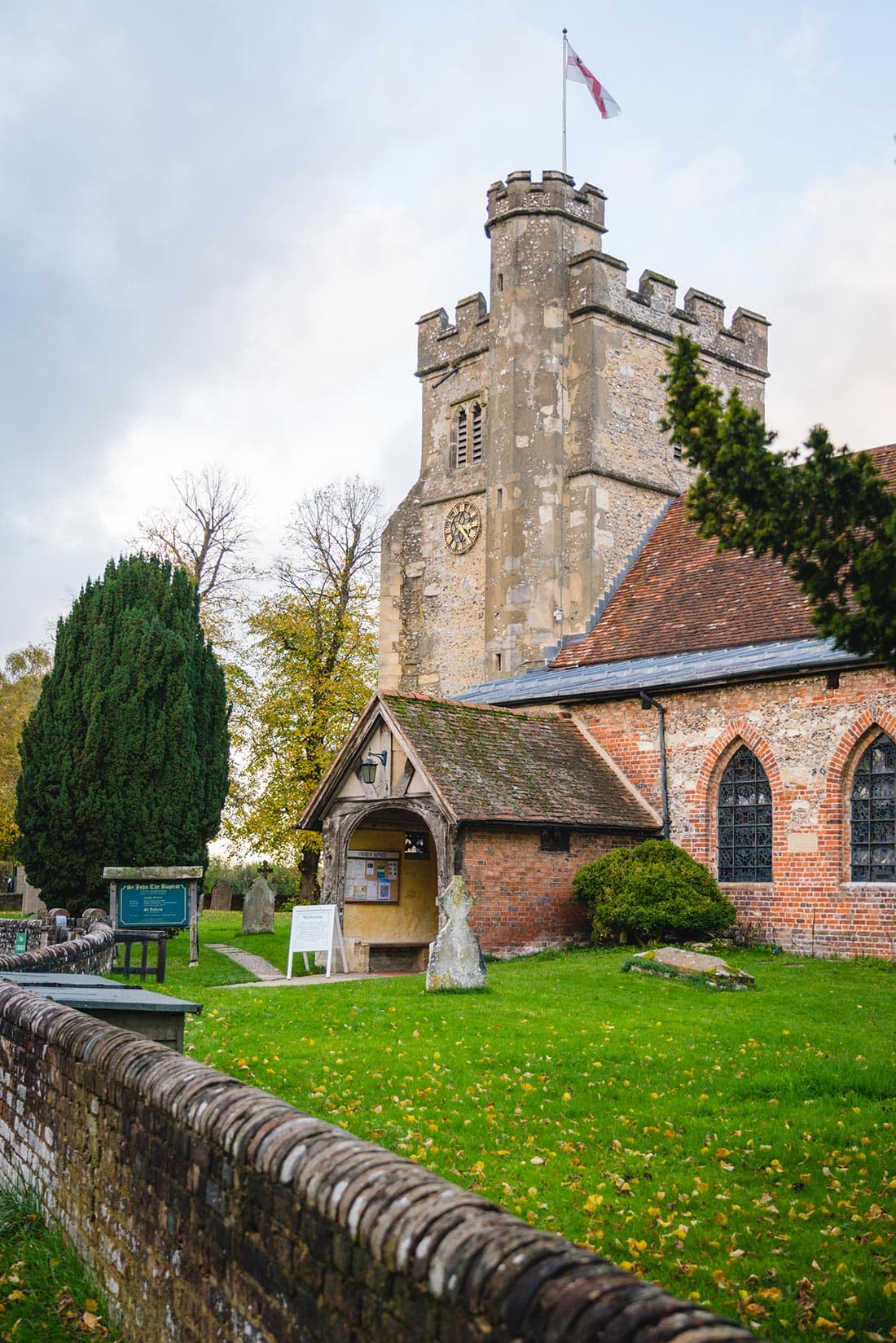 This section from Little Missenden to Amersham might be my favourite. Honestly, just wait until you get to this segment of the Amersham walk – it's so beautiful!
If you follow the road diagonally to the right after the Crown, you'll enter private farmland. Don't worry though, there is a public footpath here that follows the River Misbourne.
There are usually loads of horses and sheep in the fields here which ticks the wildlife box on this Chiltern walk. I told you it had a little something for everyone!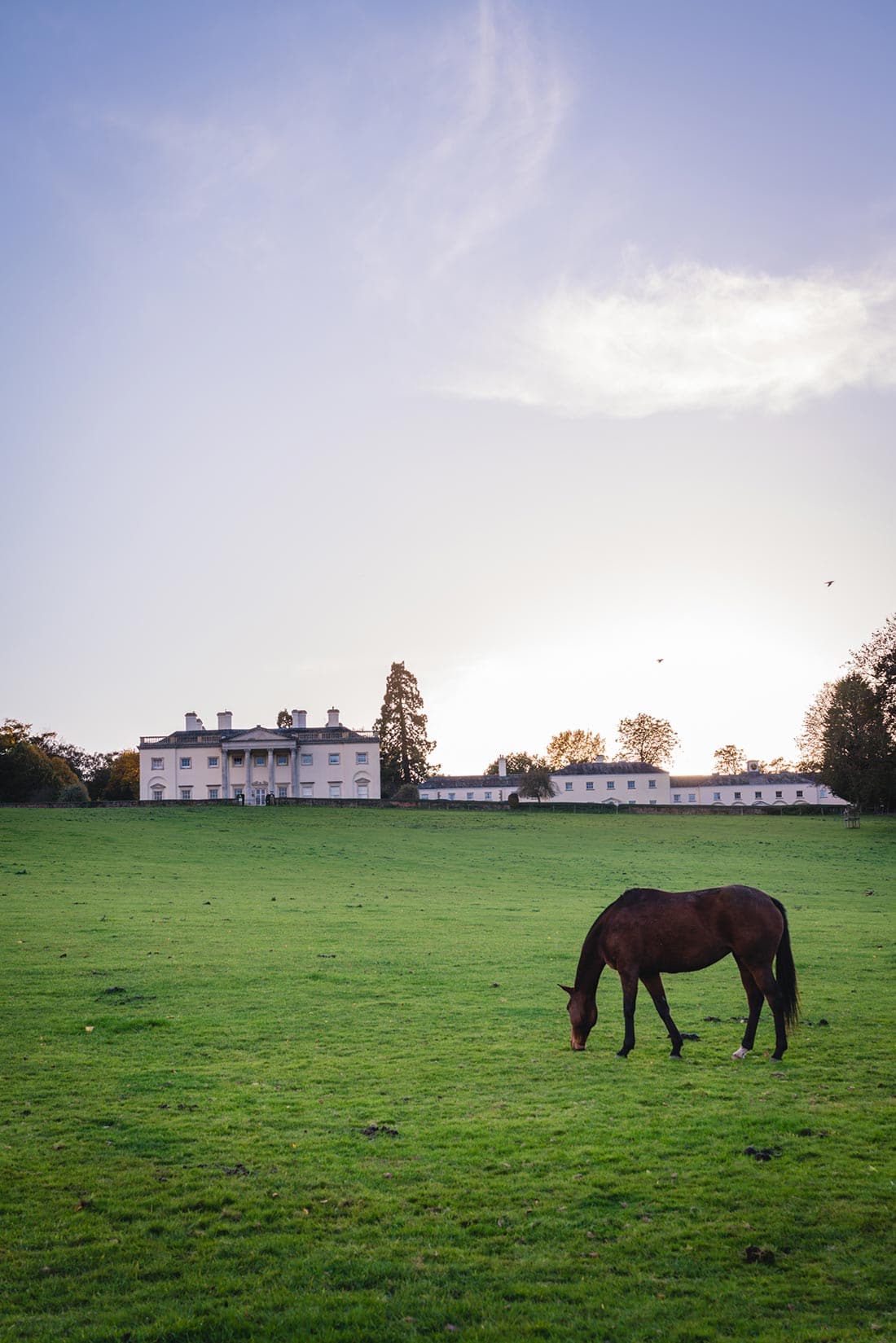 Keep following the public path and you'll come to Shardeloes Lake. This is a really picturesque lake full of swans and ducks. You can also see Shardeloes House, an historic manor house, perched up on the hill too.
Just after the lake you'll discover Koko's gourmet food trailer just on the edge of Amersham Cricket Club. This is a food truck selling Greek salads, soups & sandwiches, and a number of yummy cakes. It's in such a random spot but it adds to the magic of the Amersham circular walk.
Section 5: Exploring Amersham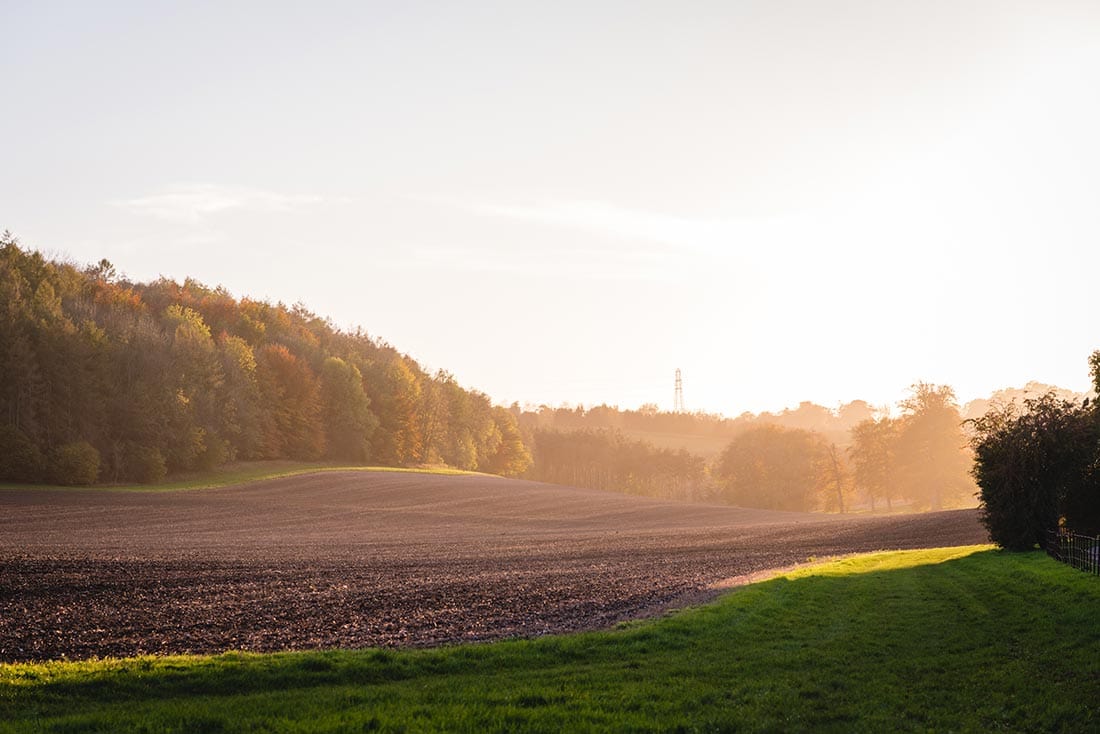 As I said, Amersham might be my favourite town in the Chilterns. If you walk past the cricket club, the public footpath eventually takes you to the A413. Again, this is another busy road you have to cross.
After a very short section through the trees there are two options. You can continue following the footpath straight – this will take you just above Amersham and keep you in the countryside – or you can turn left and walk down to Amersham High Street.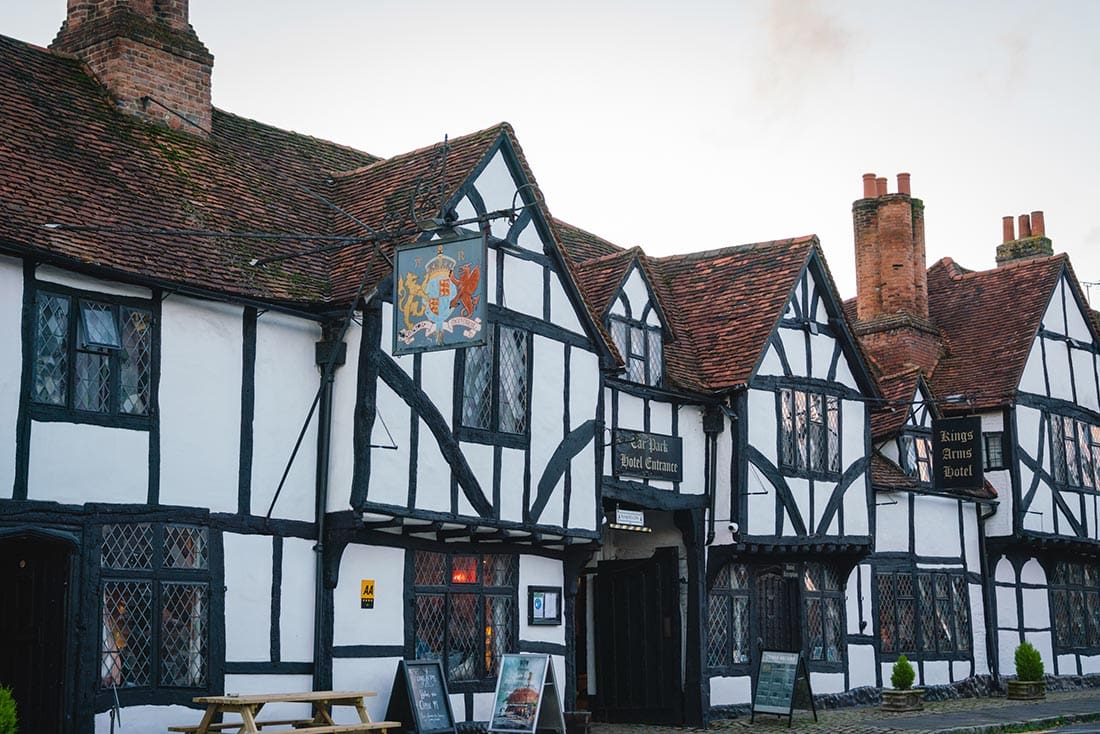 Amersham is an old market town, so I'd recommend going left and walking along the high street. There are three pubs along the high street – The Swan, The Eagle and the Elephant and Castle. I'd probably recommend The Swan as my favourite, but they're all good here. There are also plenty of lovely cafes in Amersham if you fancy a coffee or a slice of cake,
If you fancy something extra special, Amersham is also home to The Artichoke. This is a Michelin-starred restaurant and the food is incredible. I've only been here once but it was one of the best meals I've ever eaten. If you're a foodie, make sure you add this to your foodie bucket list.
To be honest with you, I could wax lyrical about Amersham and what to do there. Instead of boring you with it all, check out Chloe's guide packed full of all the best things to do in Amersham. This guide will have you covered.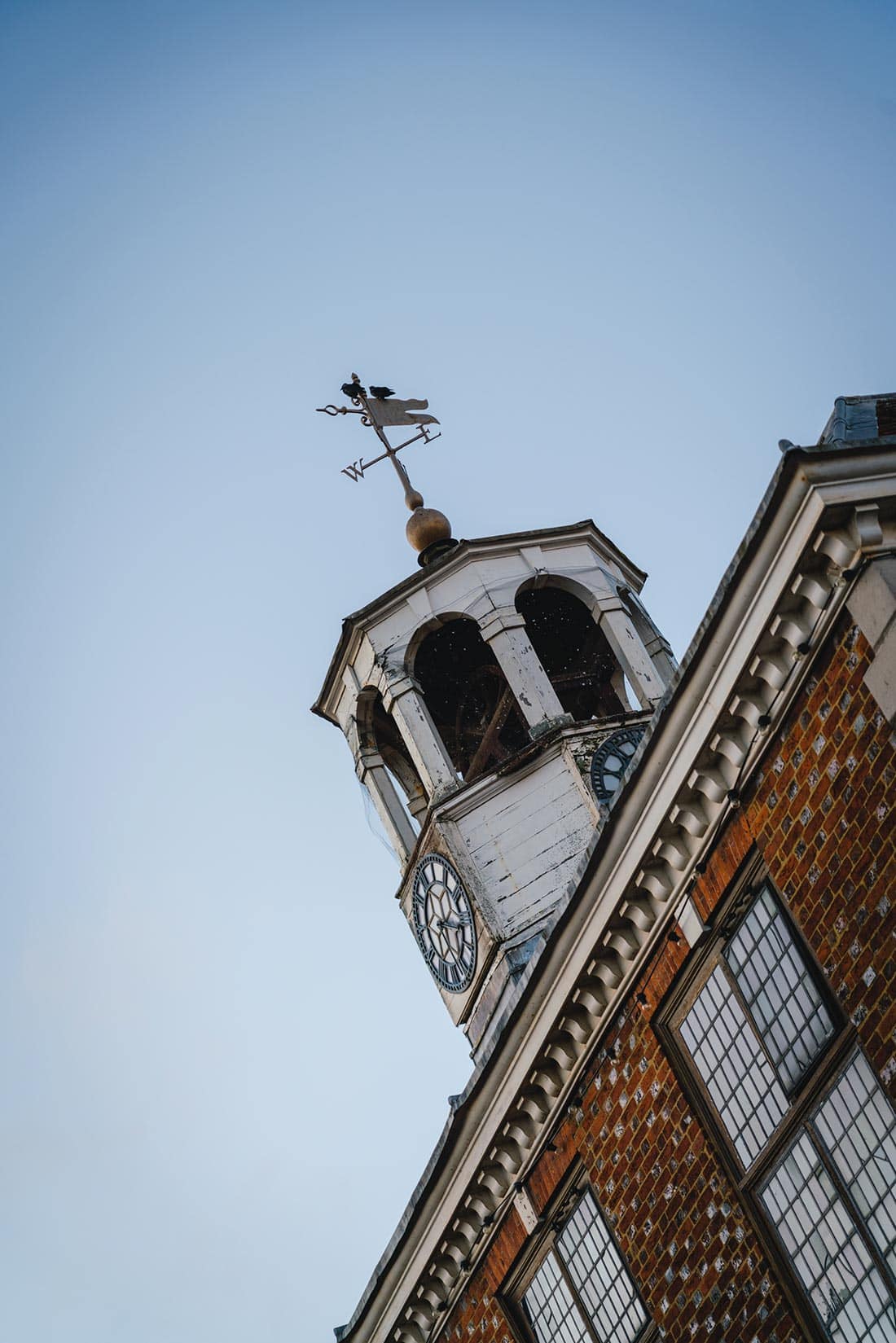 Once you're finished in Old Amersham, it's a short walk back up the hill to the train station if you're heading back into London.
One of the things I love about this circular walk is it doesn't matter where you start it – I suspect most people will be starting in Amersham, but feel free to use this guide as a circular from any of the other villages too.
Where to stay in Amersham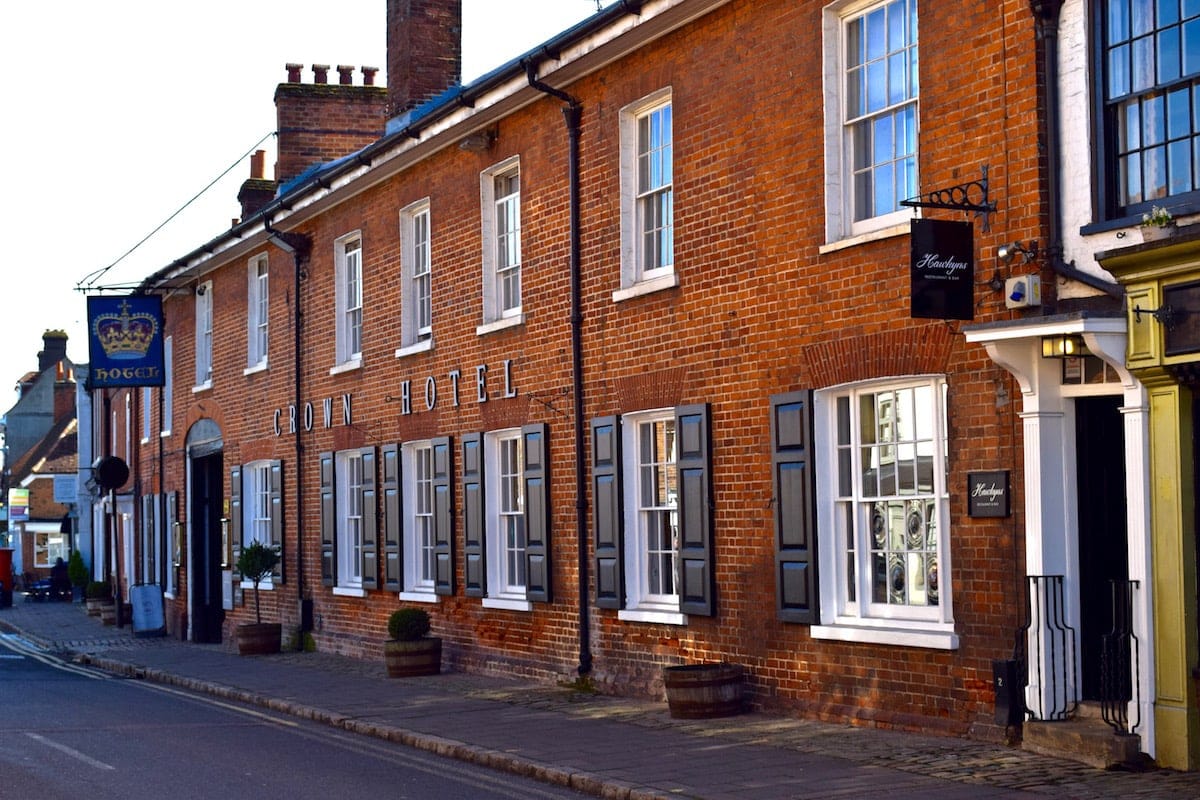 If you fancy staying in Amersham for the night, here are a couple of places I'd recommend for you guys. Both of these places are in Old Amersham which is the place you want to be.
Originally a 16th-century coaching inn, The Crown is one of the best places to stay in Amersham. It offers fine dining, traditional hospitality and easy access to the M40, M25, M1 and M4.
The Crown has a mixture of traditional and modern bedrooms, including the four-poster suite that featured in the film 'Four Weddings and a Funeral'. Yes, they really filmed that here! 
It's also home to Hawkyns Restaurant, a restaurant with 2 AA rosettes, which offers a fine-dining experience. Guests can also unwind with a drink in the lounge and bar area.
This hotel dates from the Tudor period, but the inside reflects the very best in modern design. With hundreds of years of history (Oliver Cromwell once stayed here), The Kings Arms Hotel is ideal for a romantic getaway.
A relaxed lounge bar features a log fire, while the original part of the building has executive rooms with large desks, broadband access and flat-screen TV.
Walking packing list
Usually when we go out on these walks, we're spending all day out and about in the countryside. Because of that, there are some things that we always bring with us and recommend to others. Hopefully one or two of these items can help make your walk that little bit more enjoyable!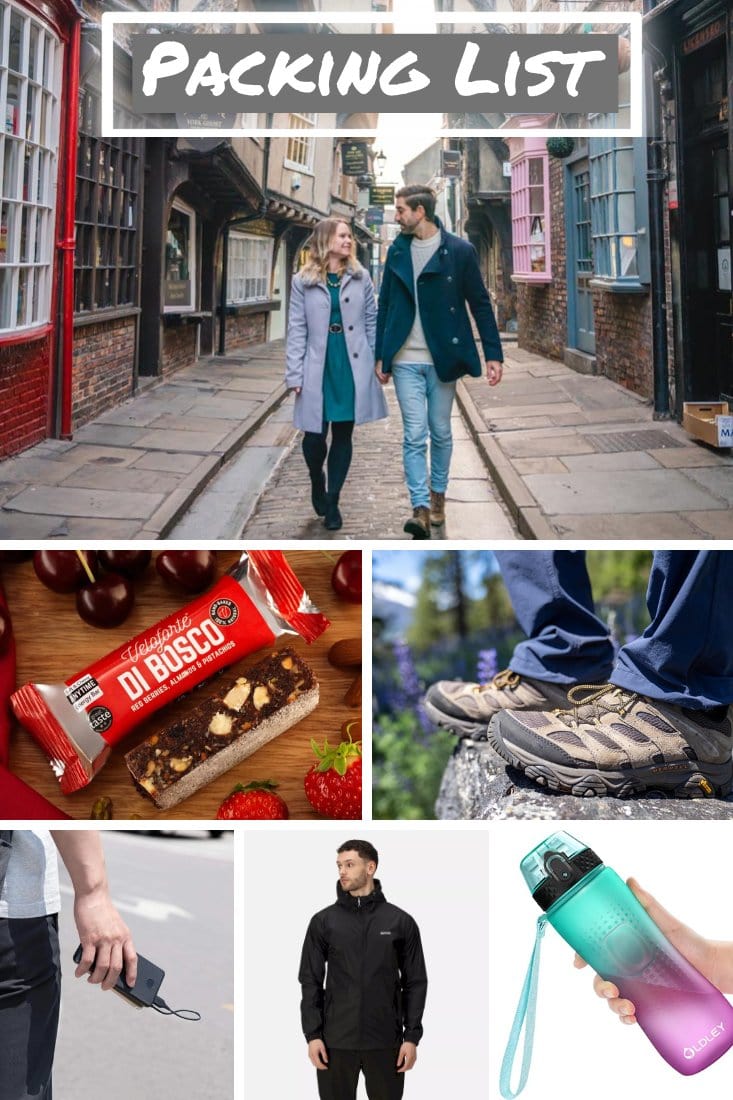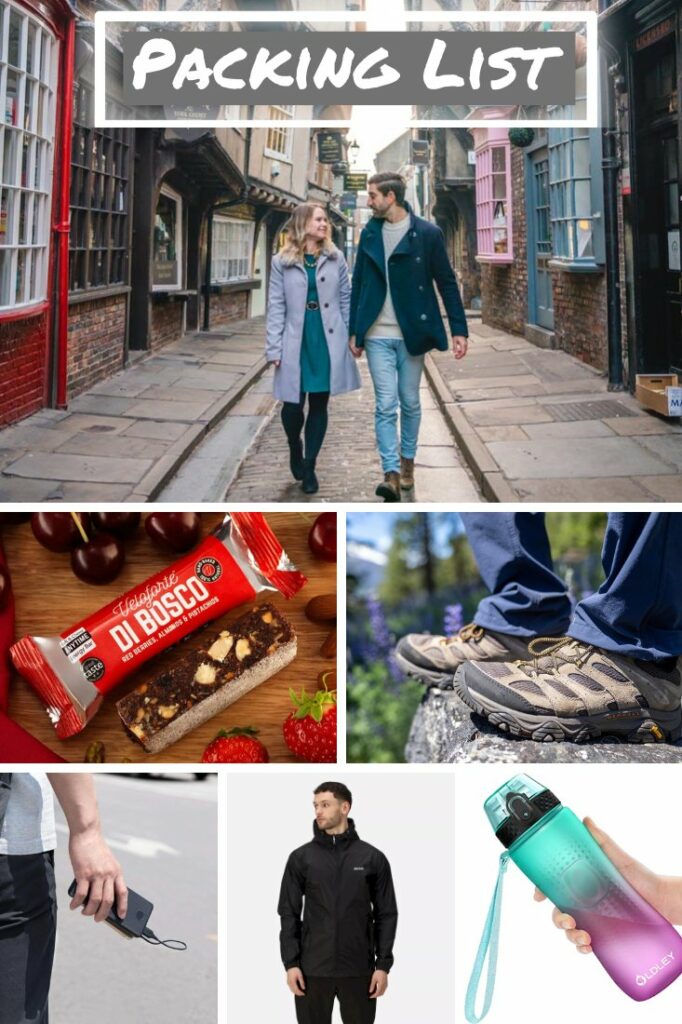 ---
---
Enjoyed this blog post? Then make sure you Pin it for later!