Find out about the Michelin starred restaurants in the Lake District, including Simon Rogan's L'Enclume and new recipient Cottage in the Wood.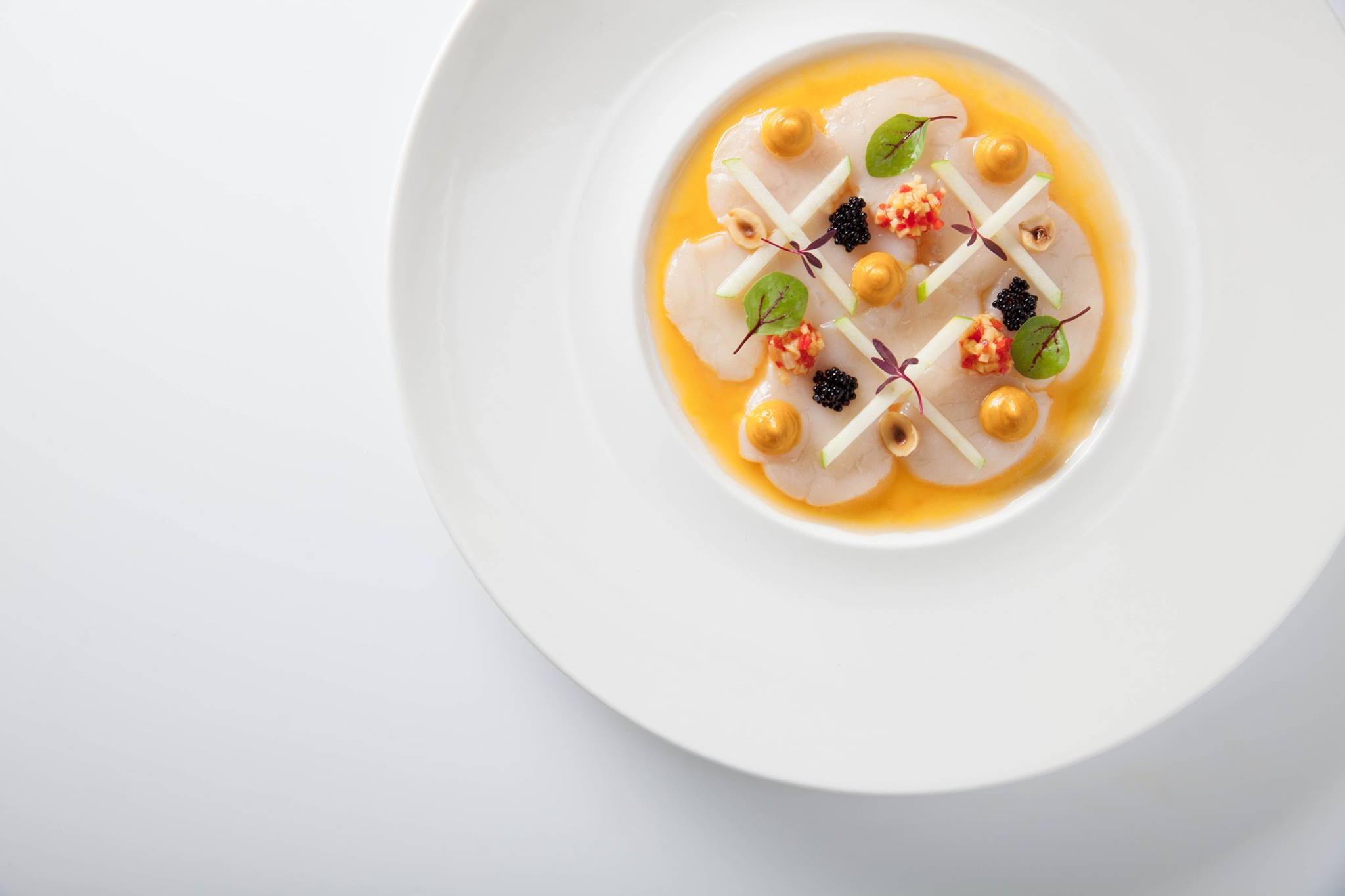 The Lake District has an incredible reputation for food. With an abundance of high quality produce grown in the region, it's no wonder chefs have chosen this beautiful part of England to set up their restaurants.
One of our favourite things about our trips to the Lake District has been the combination of very active days (hiking, cycling, and getting out on the water) followed by gourmet meals in picturesque surroundings. The two elements complement each other perfectly.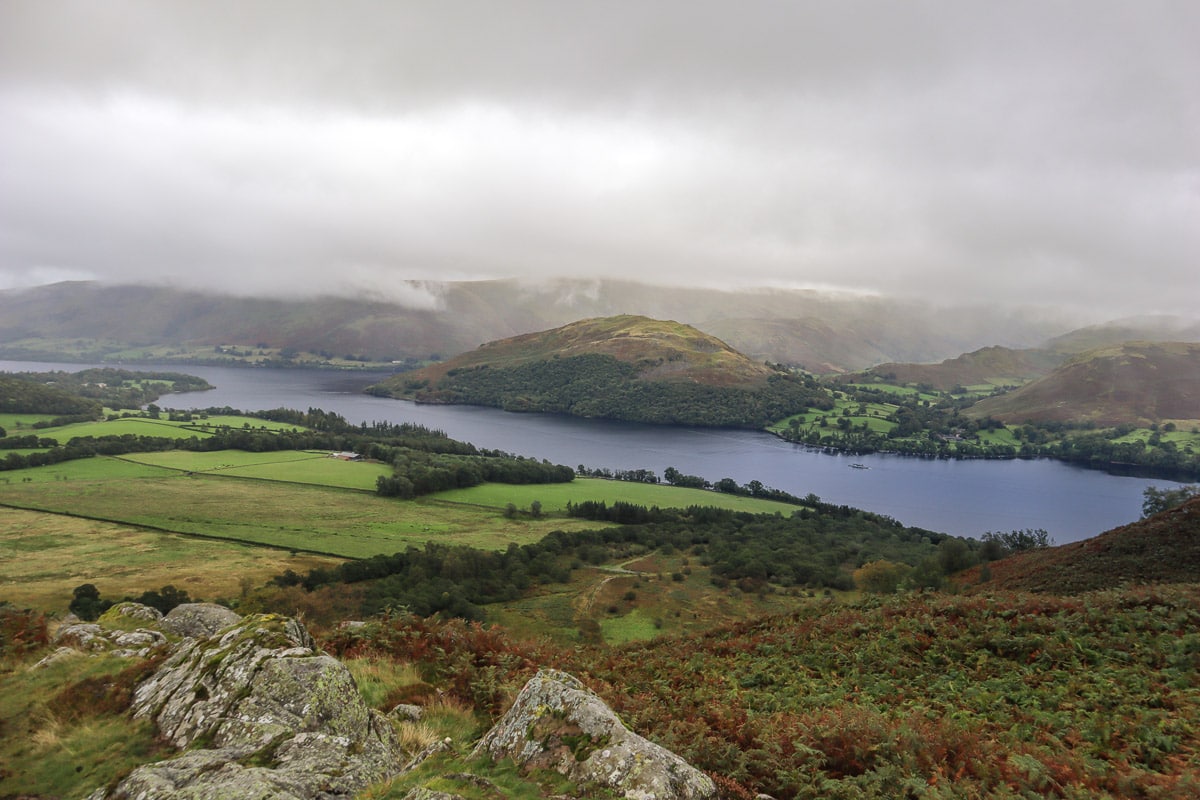 If you're a foodie planning a trip to the region, you'll be spoiled for choice. There are several Michelin starred restaurants in the Lake District, and many offer great value set lunches and tasting menus.
Time to share a little more about what makes each restaurant special, so you can make your trip to the area all the more memorable.
Michelin starred Restaurants In The Lake District
This spectacular restaurant in Cartmel holds two Michelin stars, five AA Rosettes and was named the number one restaurant in the United Kingdom by The Good Food Guide 2020. That's HOW good it is! Head chef Simon Rogan's menus reflect the seasons, so you can expect delicious creations using ingredients from the Cumbrian countryside.
This is a Michelin starred restaurant taking the 'farm to table concept' to the next level. Yep, the restaurant has its very own farm, where the team grow their own fruits, vegetables, herbs and flowers.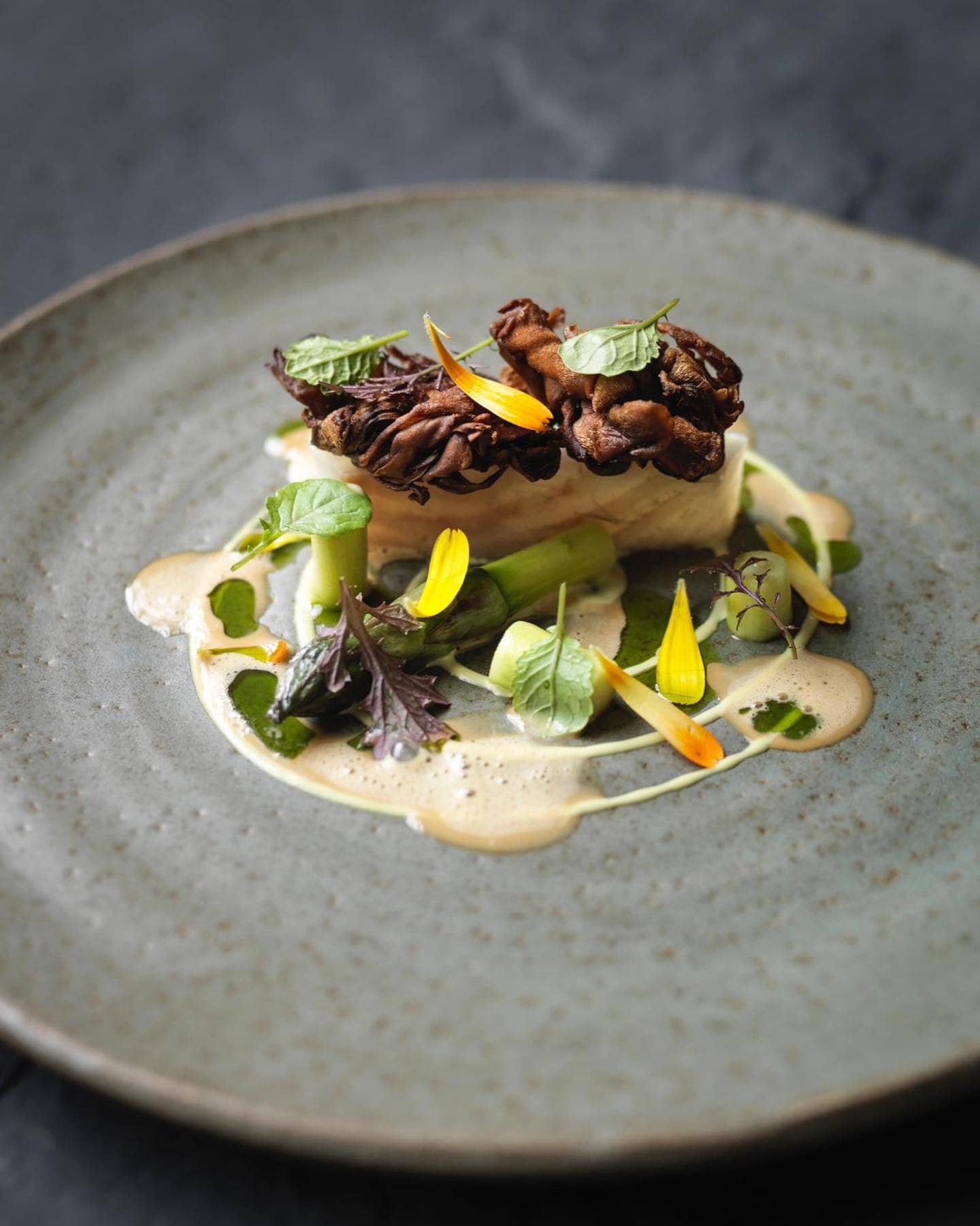 Plates you can expect to see on the menu include a salted currant tart with smoked cod roe and radishes, dry aged pork with wilted kale and honey wine, and raw milk ice cream with blackberry and sweet cicely.
For an extra special dining experience, book a seat at the restaurant's six-seater chef's table, Aulis. From this prestigious position you'll be able to see the magic in action. Watch as talented chefs create perfect plates, getting the best out of every single ingredient.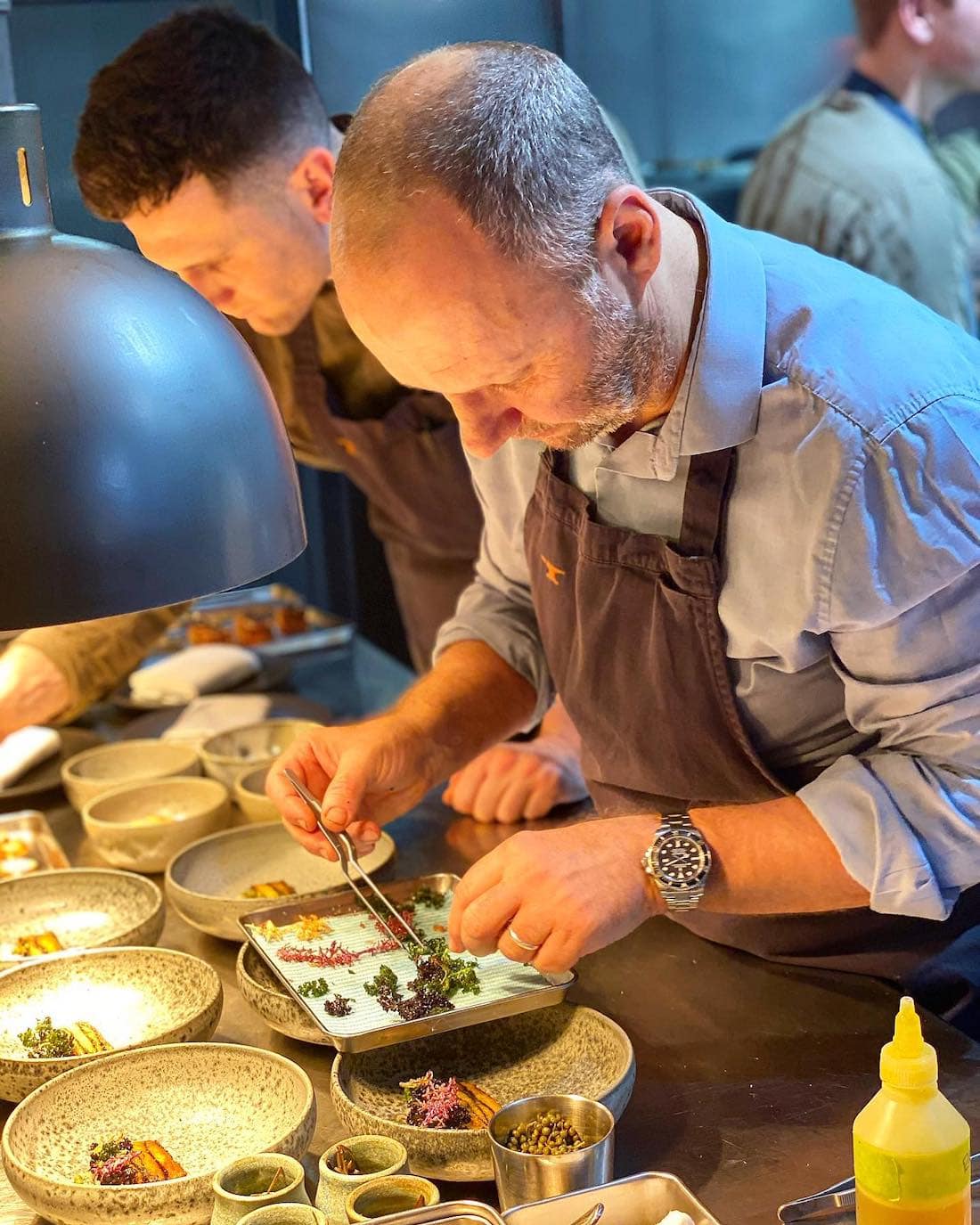 The price of the tasting menus at L'Enclume reflects its status as the only two Michelin starred restaurant in the Lake District. When I last checked, you could book a lunch menu for £65, while the signature tasting menu at dinner was £159. With wine, that will really add up, but I'd say this is a once in a lifetime / special occasion experience, and worth saving up for!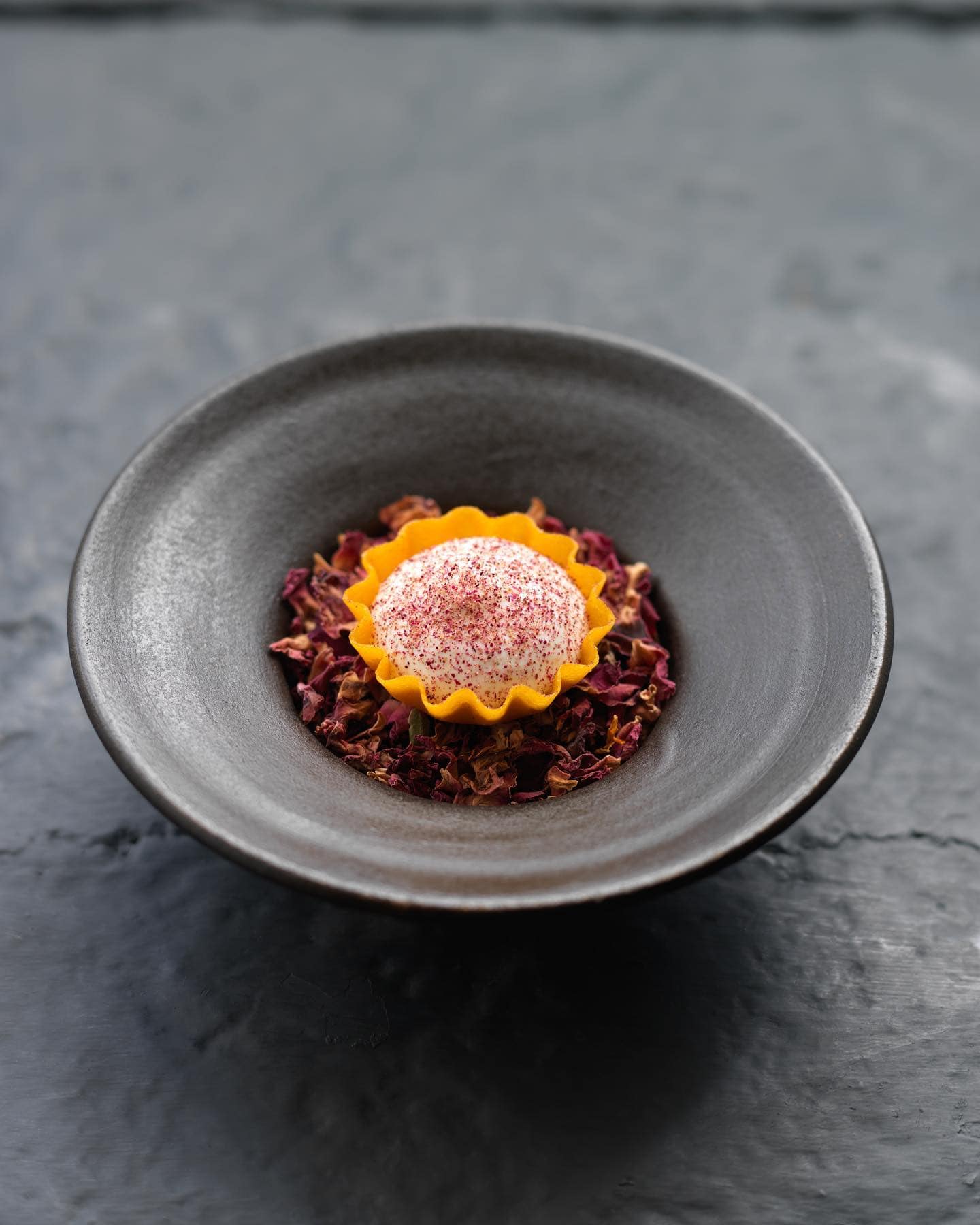 L'Enclume also offers overnight breaks. There are 16 elegant bedrooms located around the charming village of Cartmel, so you can extend your visit and stay a day or two.
Find out more about dining at L'Enclume here
Minutes from L'Enclume is Simon Rogan's other restaurant Rogan & Co, which was awarded its first Michelin star in October 2018. Executive Chef Tom Barnes worked with Simon at L'Enclume, and has gone on to head up this restaurant which also showcases the best Lake District produce.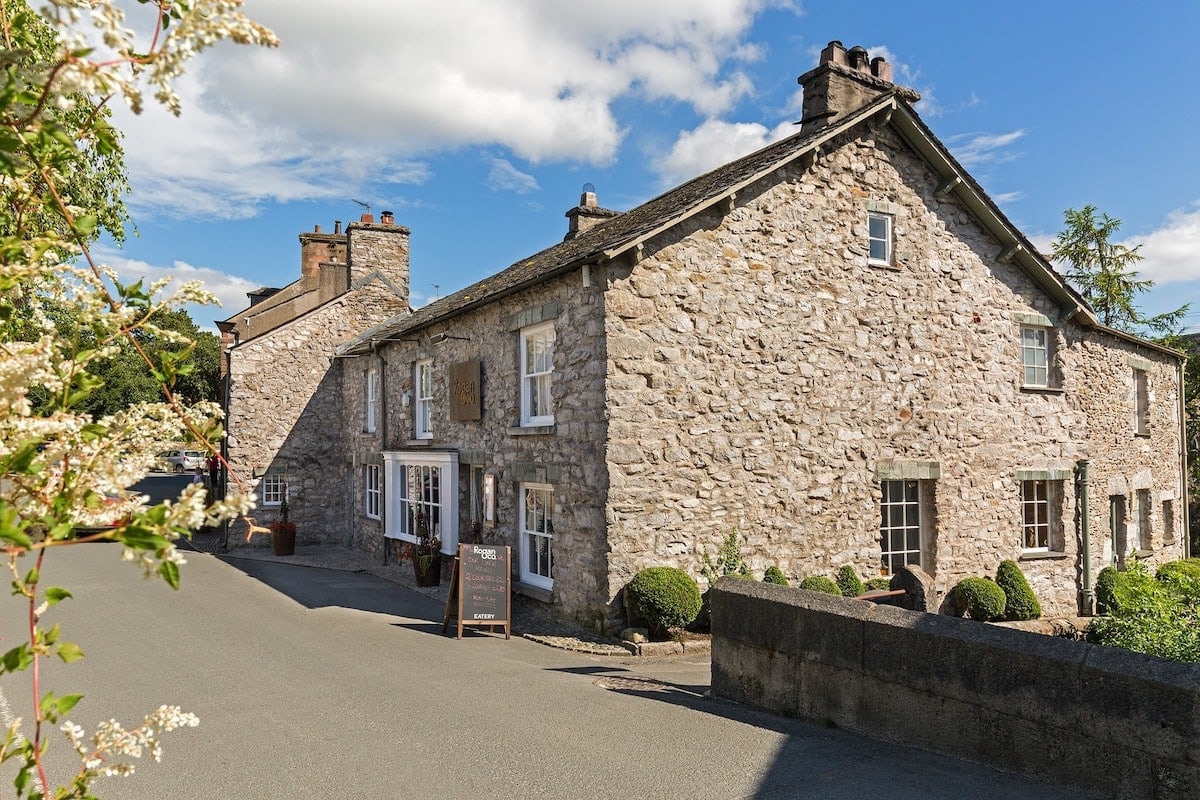 This restaurant is more casual than L'Enclume, with playful twists on comfort food. Dishes you can expect to see on the menu include confit chicken wings with beetroot and cherry, grilled hake with celeriac, salsify and a roasted shrimp sauce, and a dark chocolate fondant with mandarin and sea salt.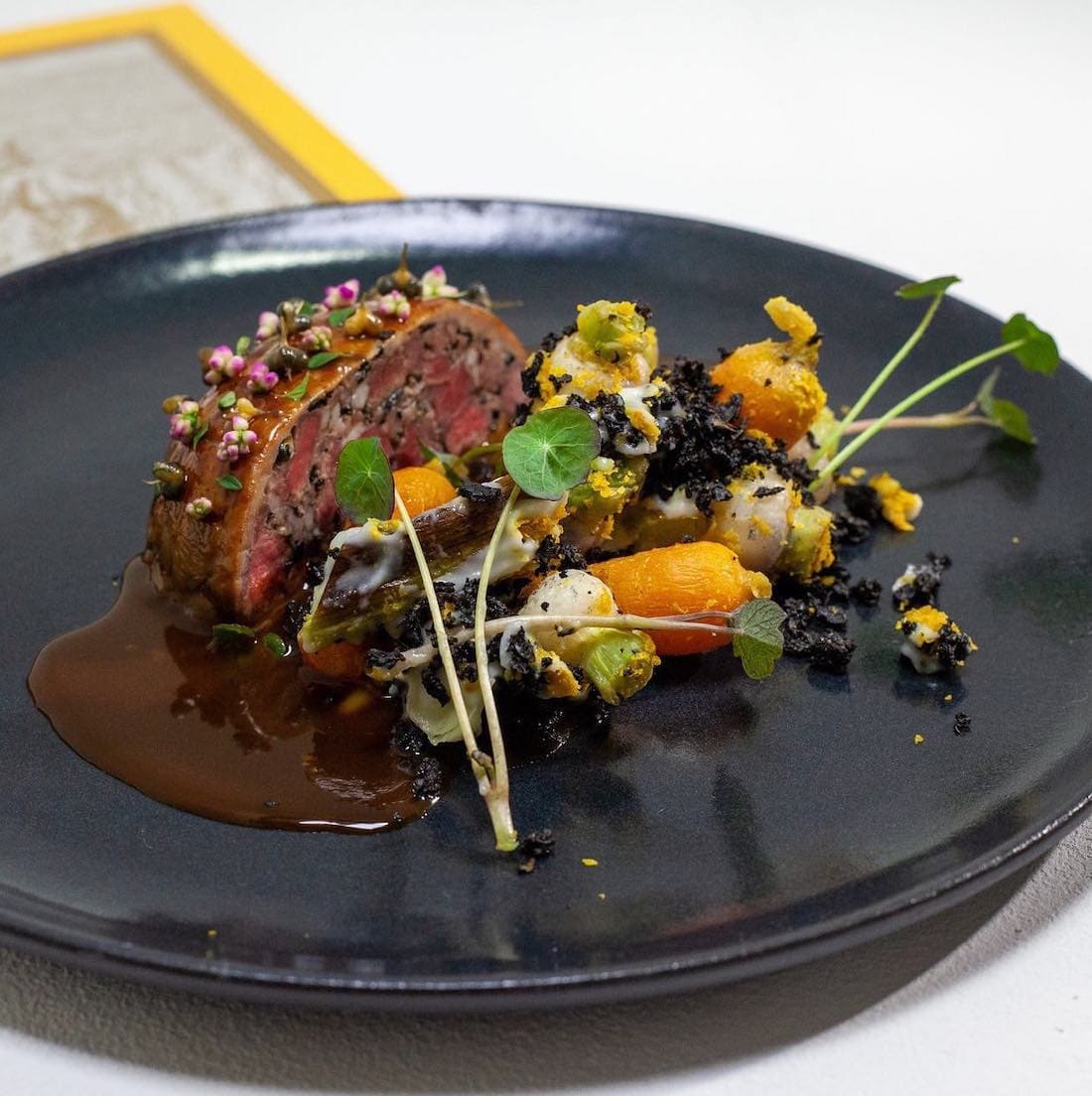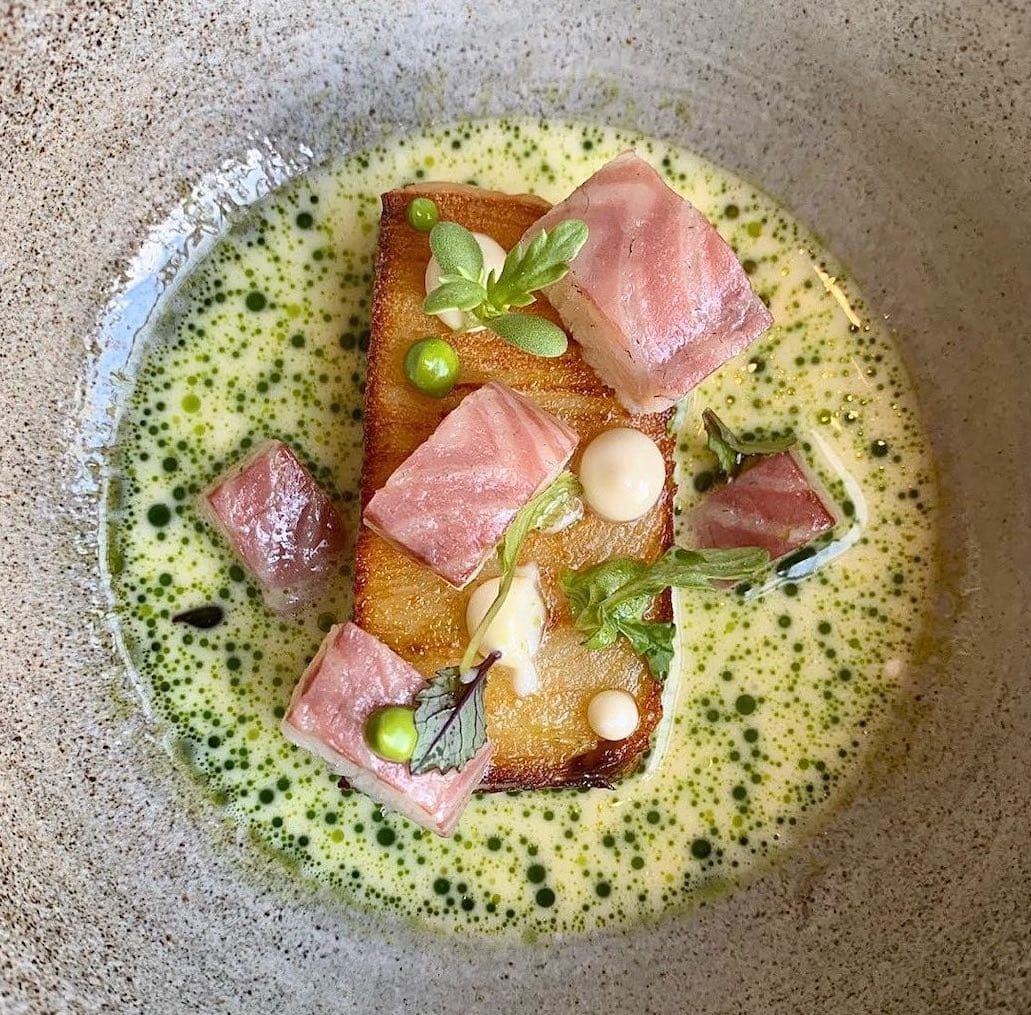 If L'Enclume is a little out of your price range, but you still want to visit one of the Michelin starred restaurants in the Lake District, this is a more relaxed option. There's a very reasonable three-course set lunch menu for just £29.
Find out more about dining at Rogan & Co here
When we visited Cottage in the Wood, it held three AA rosettes, but hadn't yet been awarded its prestigious Michelin star. That came in 2019, and was extremely well-deserved.
This restaurant with rooms is in a spectacular location, at the top of Whinlatter Pass, and enjoys a mix of forest views and rolling countryside. Head chef Ben Wilkinson is dedicated to sourcing the best local ingredients and transforming them into gastronomic masterpieces.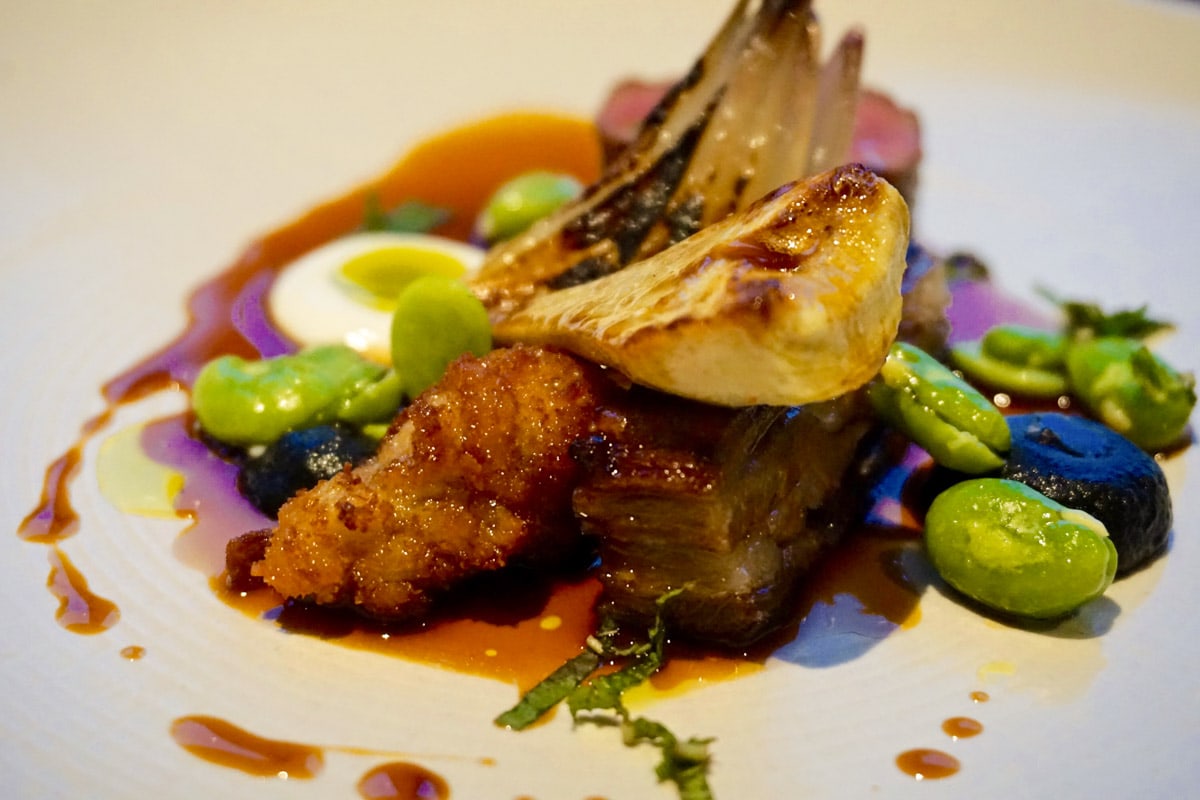 During our visit we enjoyed the six-course Taste Cumbria menu (£75 per person), designed to truly showcase the region's incredible ingredients. Over the next few hours we tucked into goat's cheese ice cream with tomato, nasturtium and a strawberry gazpacho (such delicious and complex flavours), a scallop ceviche with fermented turnip, apple and lovage (just the right balance of tart, sweet and bitter) and an utterly divine course of hogget with fried sweetbreads, a smoky burnt aubergine, violet artichokes, mint and broad beans.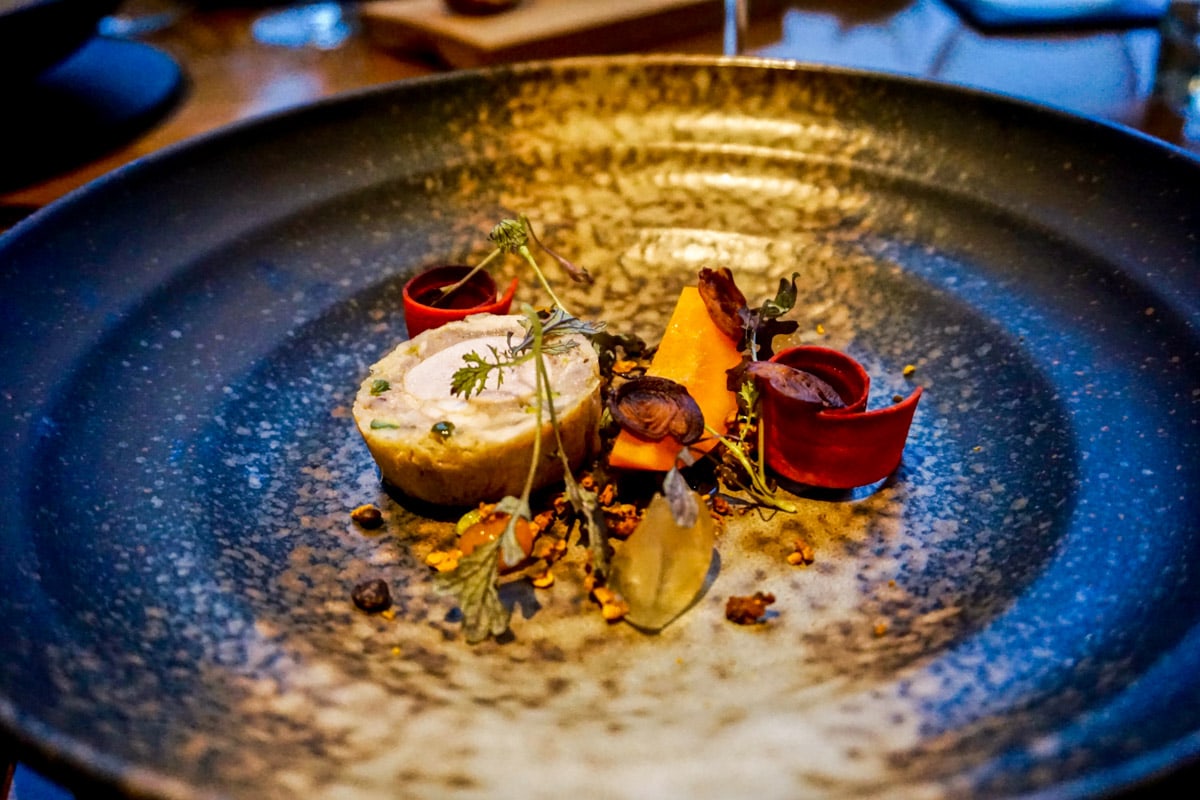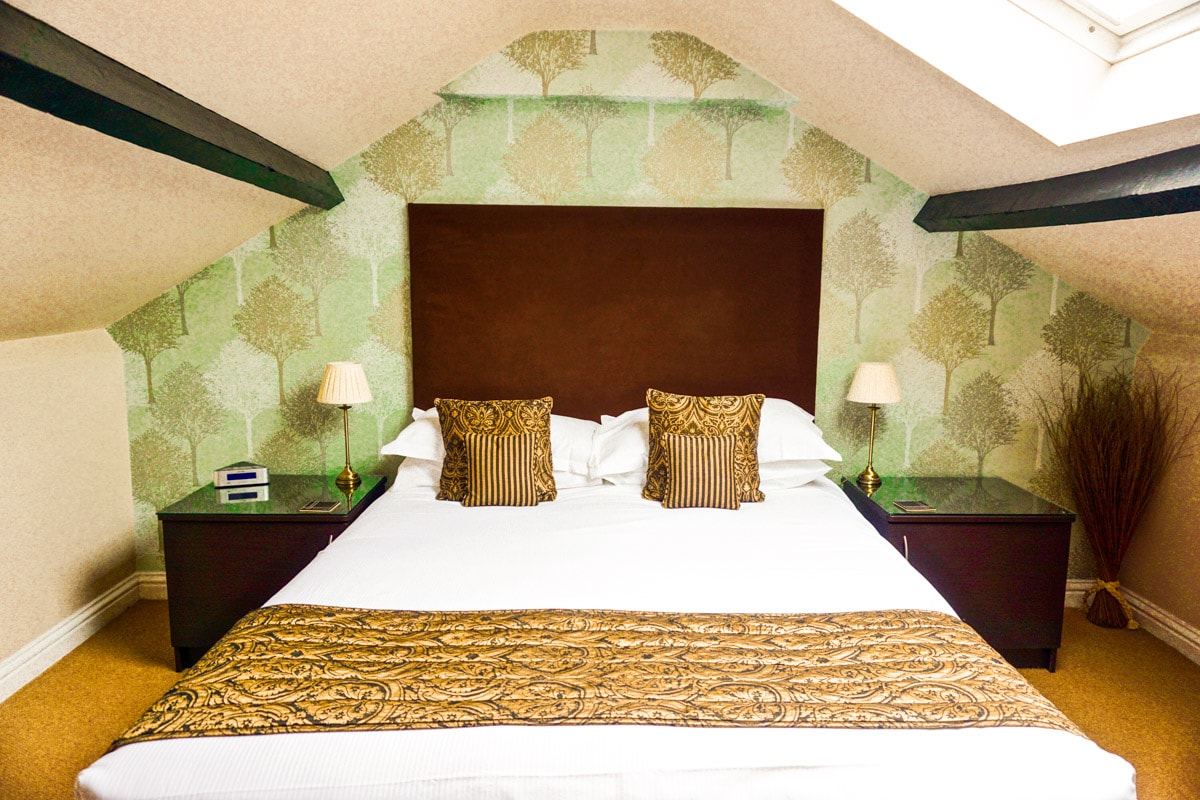 We felt that the dishes at Cottage in the Wood were close to perfection, and we predicted the Michelin star would be on its way soon. A few years later and there it was!
This is another Lake District 'restaurant with rooms'. We loved our stylish and characterful room in the eaves of the building. This is another great option if you're looking for a gourmet overnight stay.
Find out more about dining at Cottage in the Wood here
Interested in an over night stay? check prices and availability at the hotel here
HRiSHi, Bowness-on-Windermere
HRiSHi is another of the amazing Michelin starred restaurants in the Lake District. Located inside the Gilpin Hotel and Lake House, this restaurant serves modern British cuisine, with an exciting twist that I'd say puts it in fusion territory.
Executive chef Hrishikesh Desai takes advantage of the incredible fresh produce in the region, all while reflecting his love of cuisines around the world. He was born in India, classically trained in France and also has a passion for Asian food. All of these are reflected in his eclectic menus featuring genius texture and flavour combinations.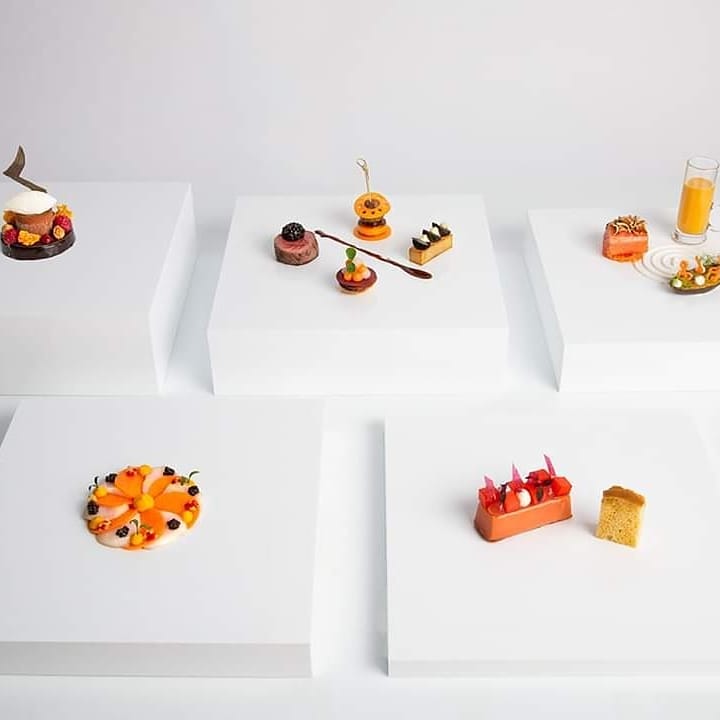 Expect dishes such as Togarashi spice cured loin of salmon with a yuzu gel and wasabi ice cream, tandoori style roasted quail, and a set passion fruit cream with tarragon jelly and a Malabar black pepper and yoghurt sorbet. I love the sound of HRiSHi's fusion cuisine. It's definitely on my must-visit list!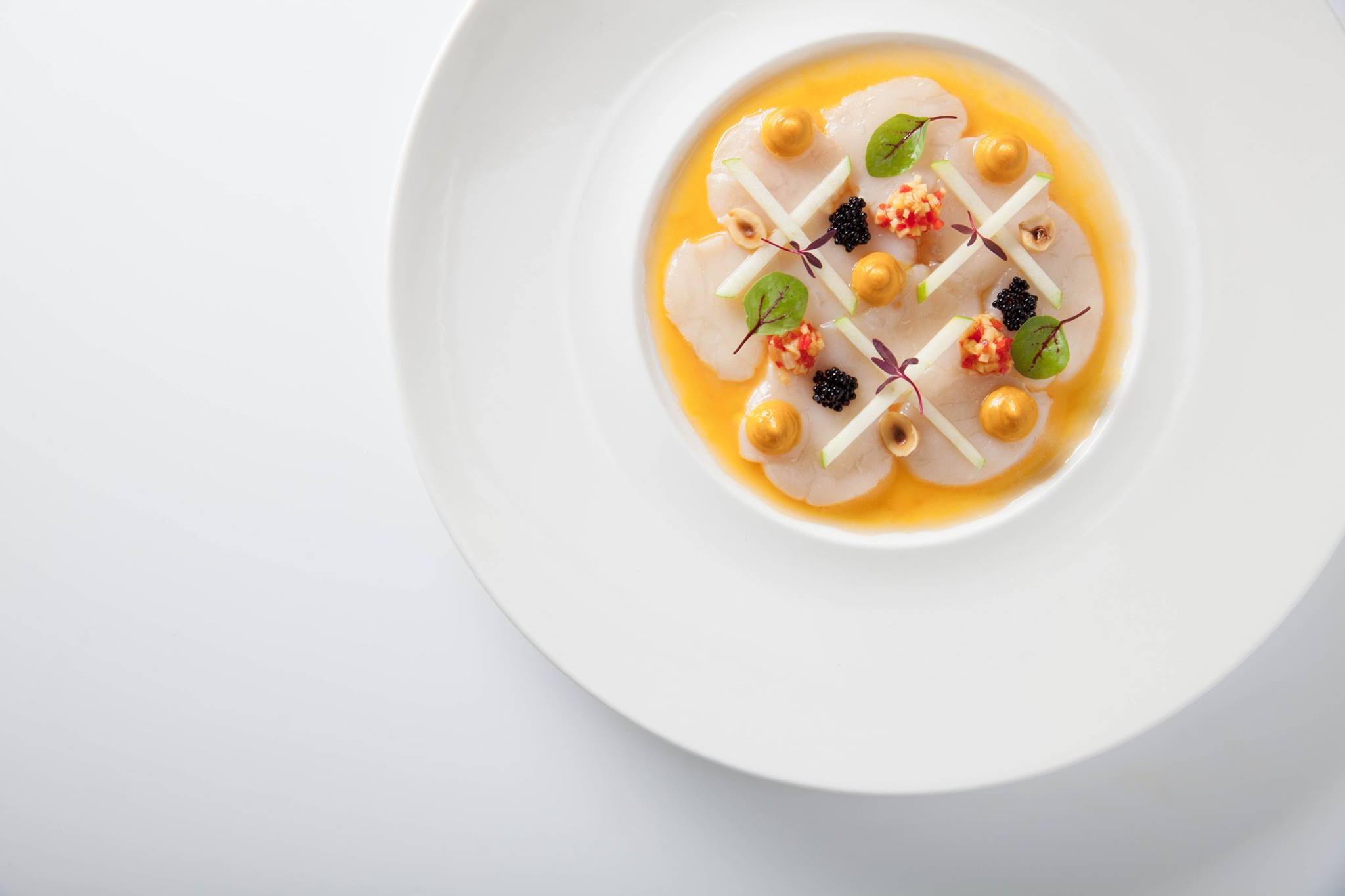 As this restaurant is part of the Gilpin Hotel and Lake House, many people combine lunch or dinner with an overnight stay. There's a mix of accommodation options on site, including stunning spa suites with hot tubs, and Gilpin Lake House which sleeps up to 12 people, and includes its own lake, boat house, hot tubs, saunas, and swimming pool.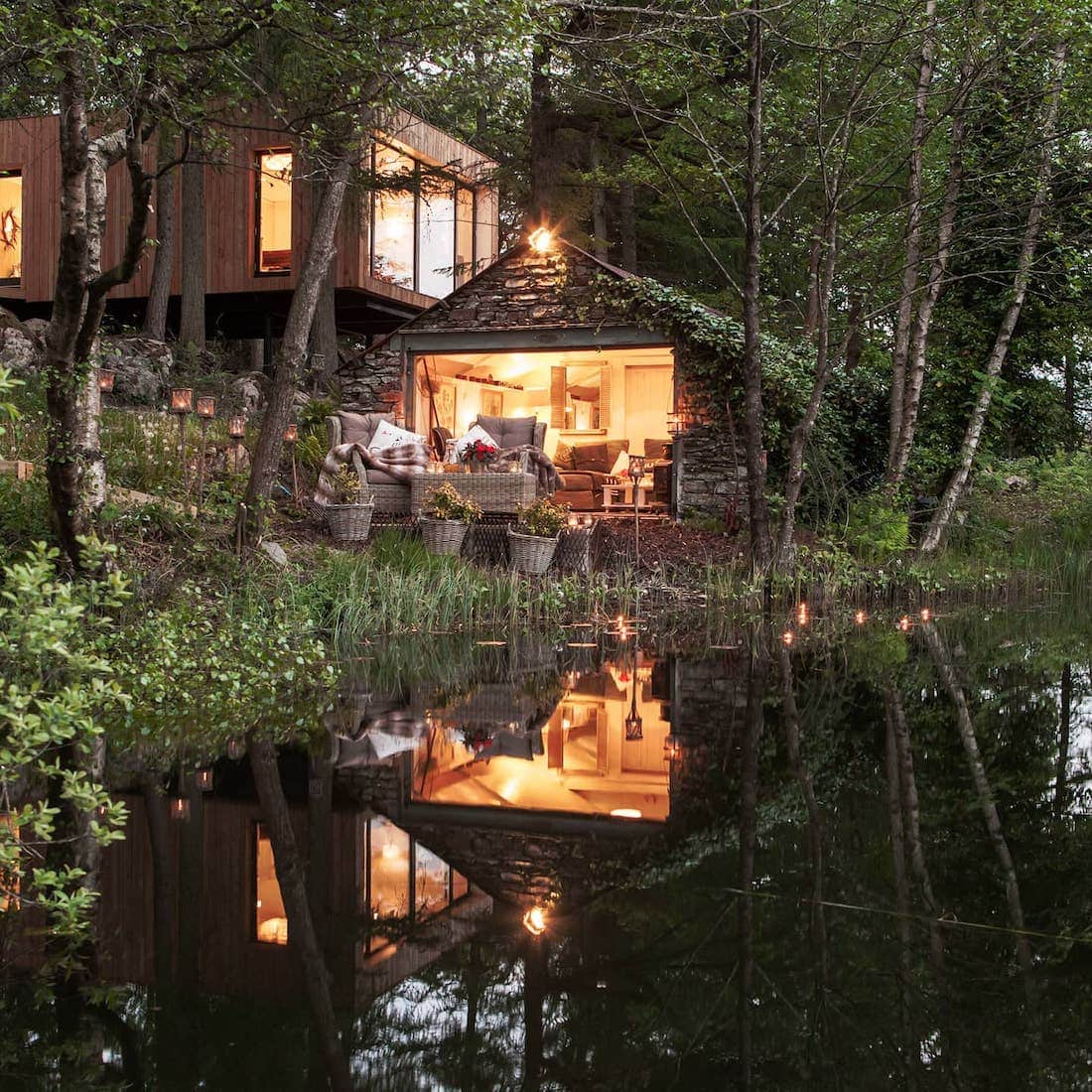 Find out more about dining at HRiSHi here
Interested in an overnight stay? Check out prices and availability at Gilpin Hotel and Lake House here.
When it comes to Michelin starred restaurants in the Lake District, there are plenty of styles of cooking to choose from. At the Forest Side, talented head chef Paul Leonard transports the flavours of the landscapes outside, to the plates in his restaurant.
When we visited, we heard how 90% of the ingredients used in the restaurant were sourced within a 10-mile radius, many being grown in the gardens outside.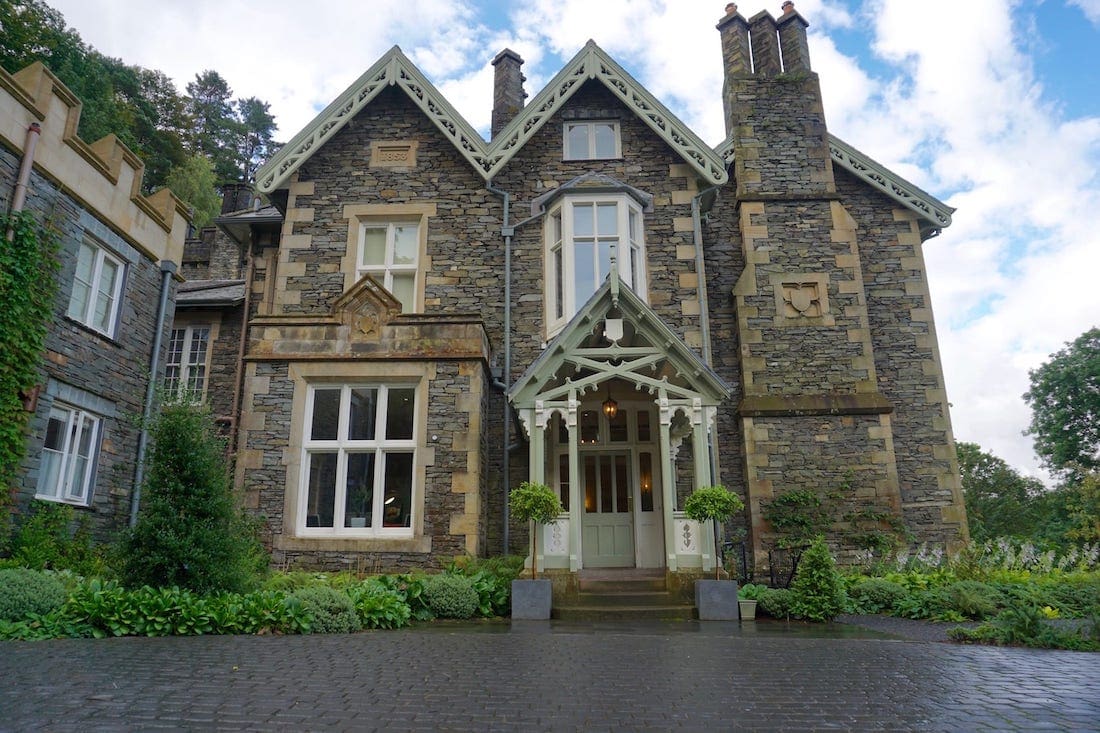 Dishes combine interesting and unusual flavours, and are beautifully presented. We enjoyed a 10-course tasting menu, which is perfect if you're celebrating a special occasion. Stand out dishes included the North Atlantic cod, which came with an oyster emulsion, peas, a punchy dill oil and a slither of lardon.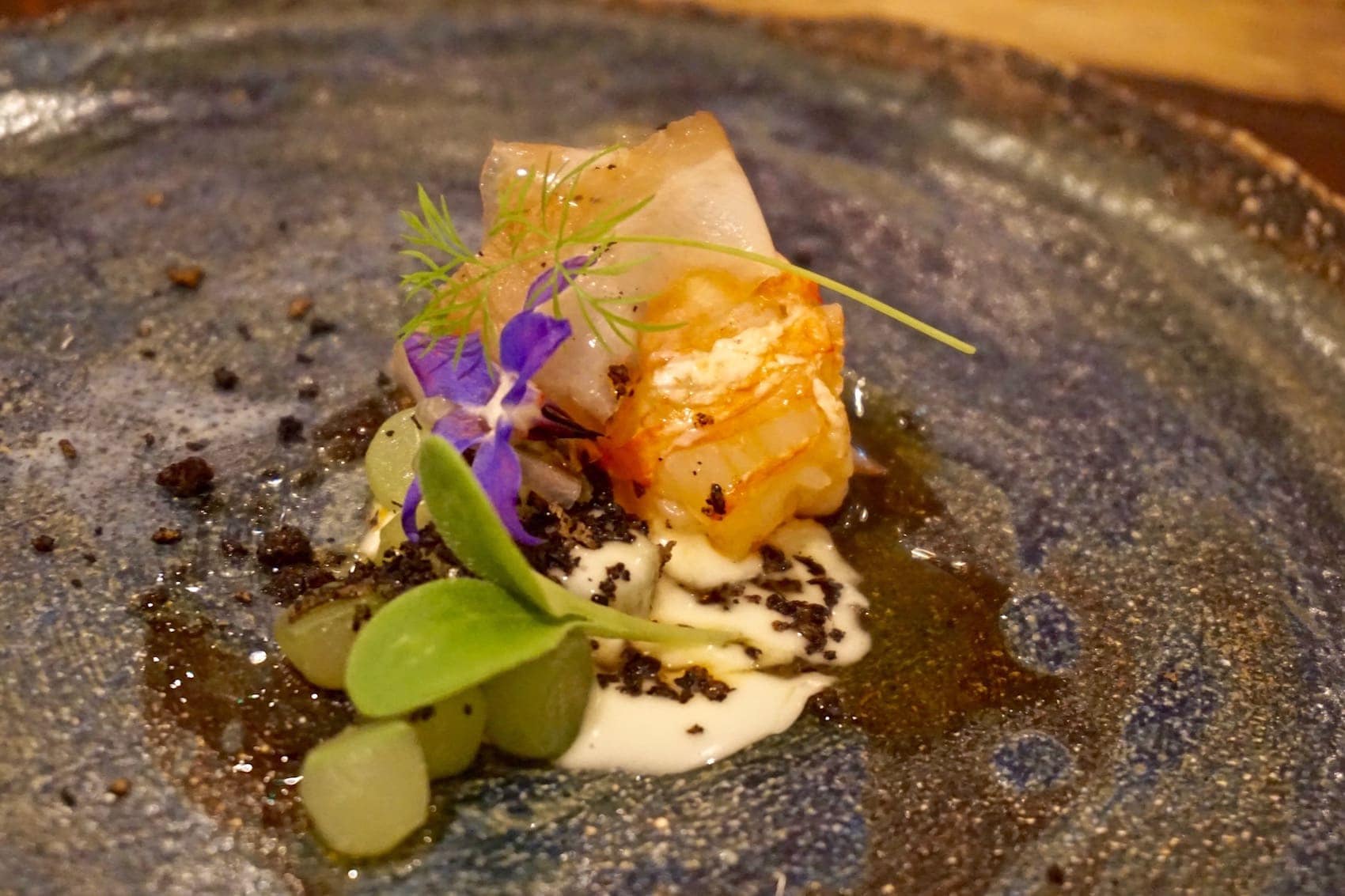 I also loved the gooseberry dessert which combined slow cooked fruits, an espuma, crumble and wild herbs. The food at this restaurant is creative, beautifully presented, and totally worthy of its Michelin status. You can read a full review of our experience in the dining room of the Forest Side here.
There's a choice of a 6-course or 10-course menu at dinner, or you can enjoy a more purse-friendly 4-course menu at lunch for just £40.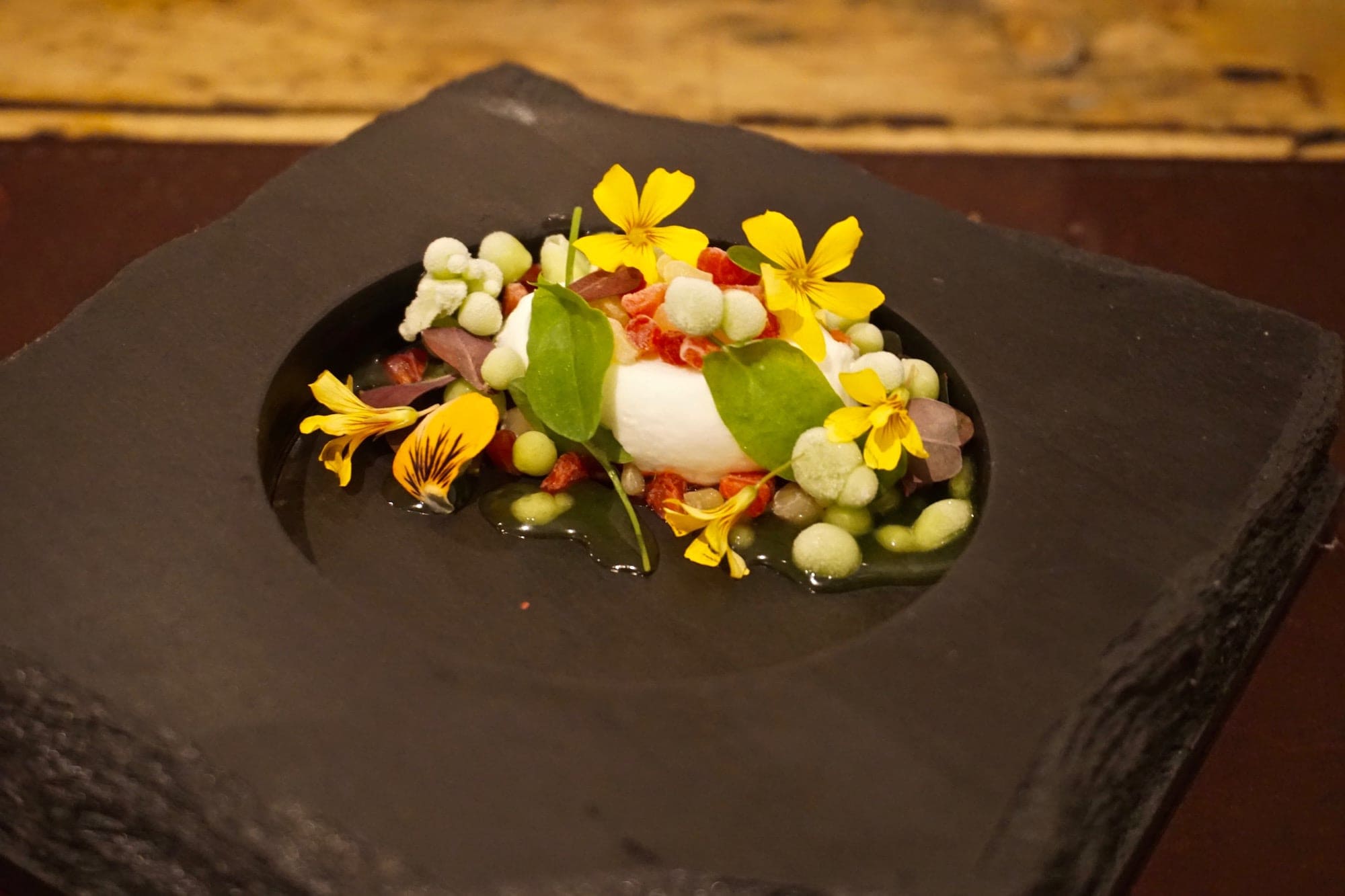 This is another amazing restaurant that offers rooms too, so you can combine lunch or dinner with a luxurious overnight stay in the fairy-tale gothic mansion. We loved our stay here and would thoroughly recommend it – especially as you get to enjoy a fabulous breakfast in the restaurant the next morning.
Find out more about dining at the Forest Side here
Interested in an overnight stay? Check prices and availability to stay overnight here
This top restaurant is housed in the former work place of the Lake District's most famous writer, William Wordsworth. It's a family business, with two brothers taking care of the service and cooking.
As with the other incredible restaurants in this blog post, this restaurant utilises all the impressive local produce, with rabbit, deer and beef popular choices. The team forage for special wild herbs and mushrooms in local forests and woodlands, incorporating the ingredients into their dishes.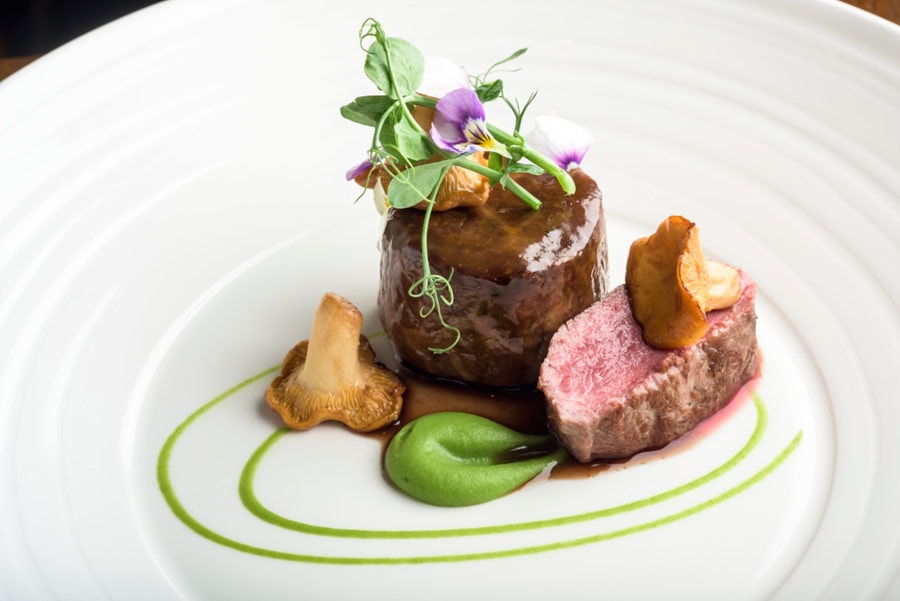 More than many other local restaurants, this one really has Cumbria at the heart of all of its dishes. There's a real pride for the unique countryside which is reflected in the restaurant's menus and flavour combinations.
The Old Stamp House offers a la carte and tasting menus. Expect dishes such as roasted scallop with pumpkin puree, Cumbrian ham, seeds and pickle, Herdwick hogget (a Cumbrian breed) with hen of the wood mushroom and artichoke, and Cumbrian gingerbread cheesecake with Yorkshire rhubarb.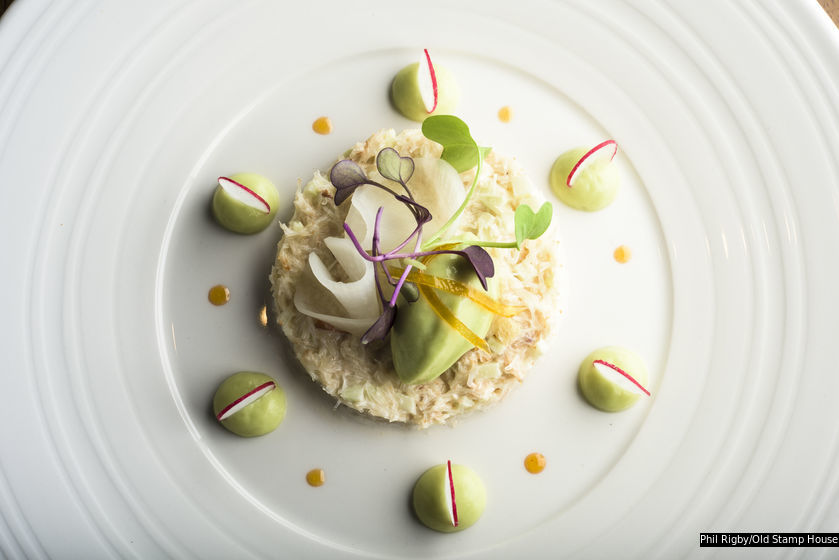 The six-course tasting menu costs £70 per person, or there's a reasonably priced three-course lunch menu for just £29.50.
Find out more about dining at The Old Stamp House here
Allium is Richard Swale's Michelin starred restaurant in the Lake District National Park, located inside luxury country house hotel, Askham Hall. This restaurant has incredible gardens where lots of fresh produce is grown, from apples to herbs.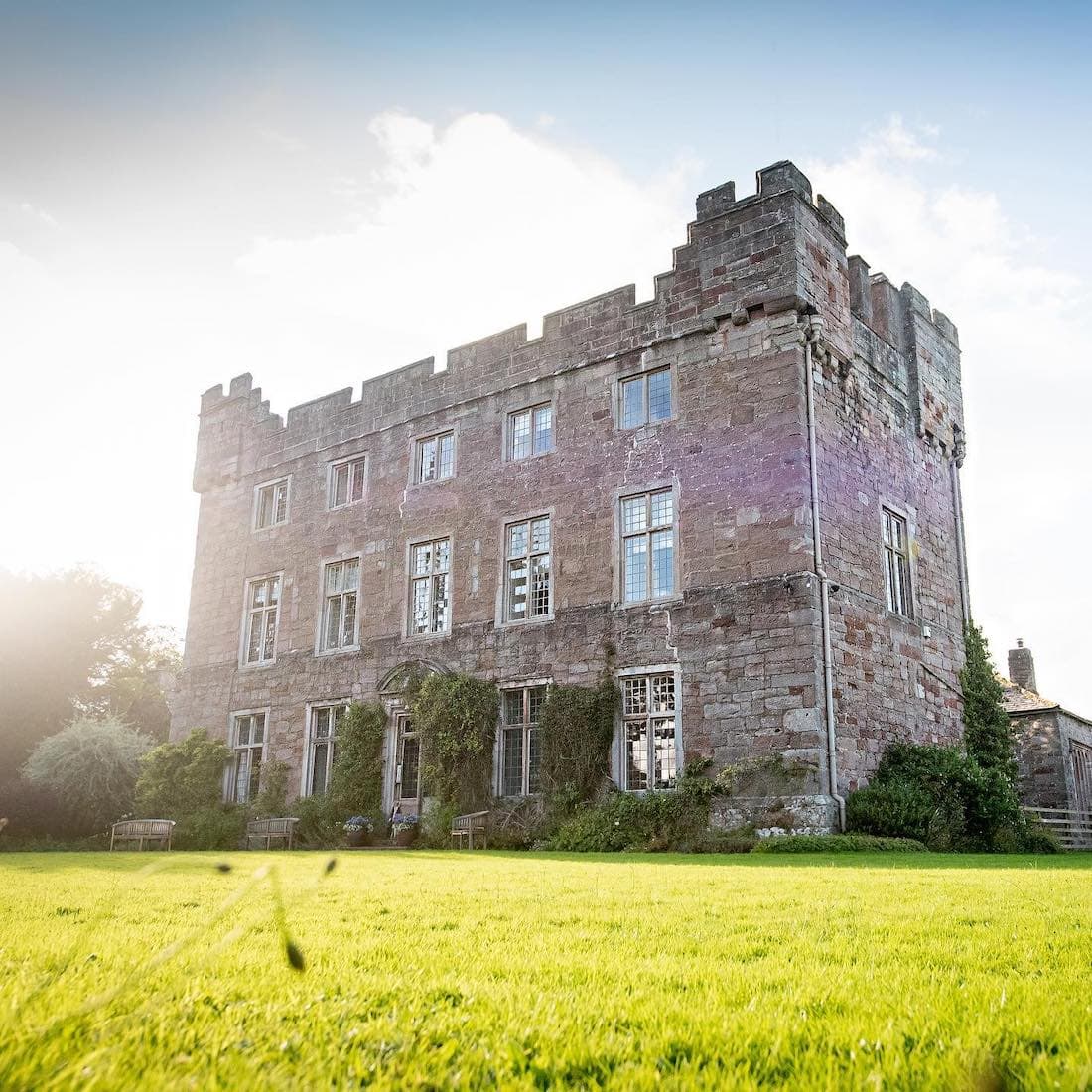 The menu changes with the seasons, so you can expect to see what's going on outside reflected on the menu, whether that be mushrooms and strawberries, deer and partridge, wild garlic, or root vegetables. There are options of tasting and a la carte menus, with the tasting menu coming in at £75 per person, or £125 with a wine pairing.
The restaurant was awarded a Michelin star in 2019, with judges praising the head chef for his "innate understanding" of how to use the "fantastic produce" on the doorstep.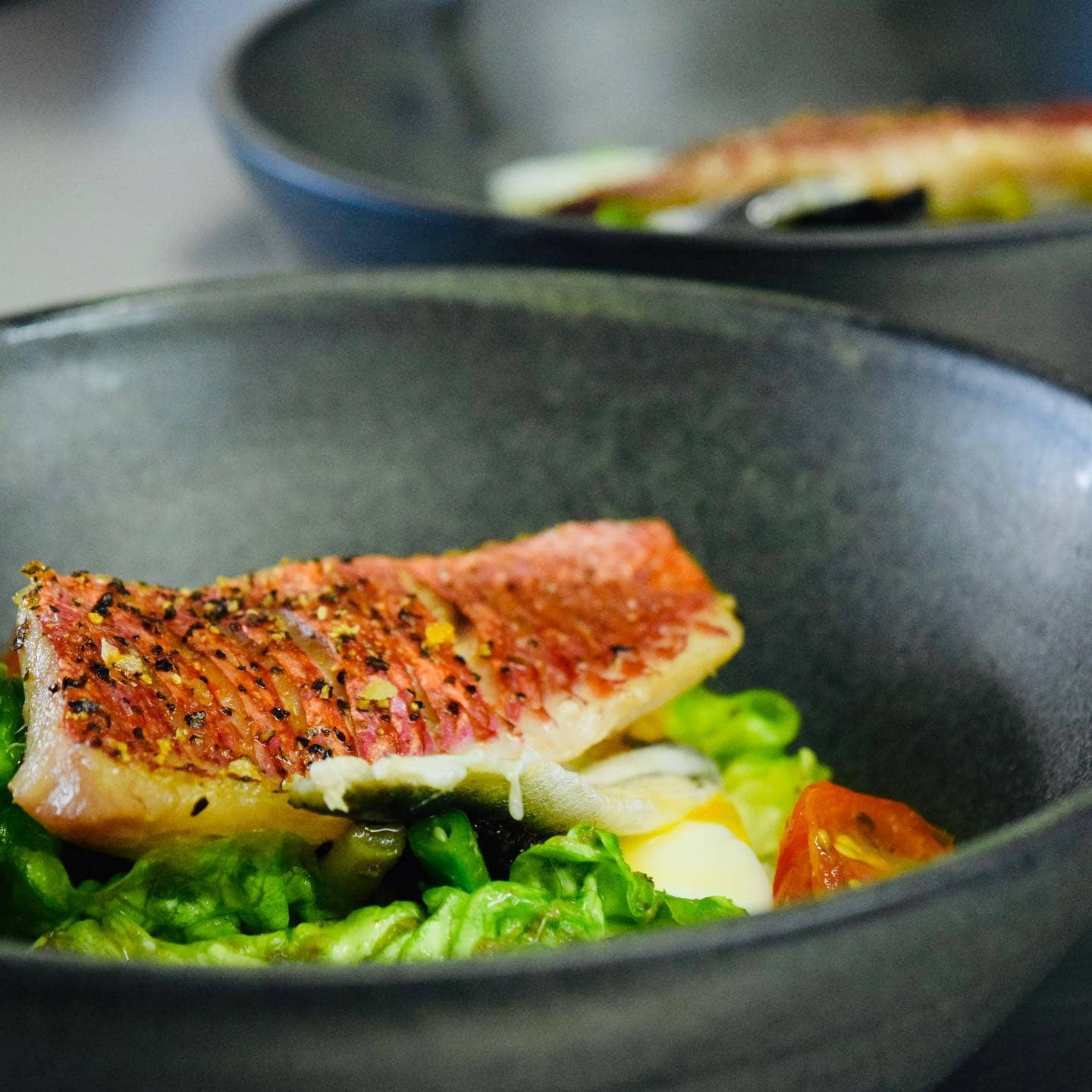 If you visit, you can expect gourmet dishes such as barbecued saddleback pork with coffee and maple, kohlrabi and shimeji mushrooms, bold wild turbot with potato gnocchi, smoked cod roe and chive sauce, and a set geranium cream with rhubarb, blood orange and a Campari granita.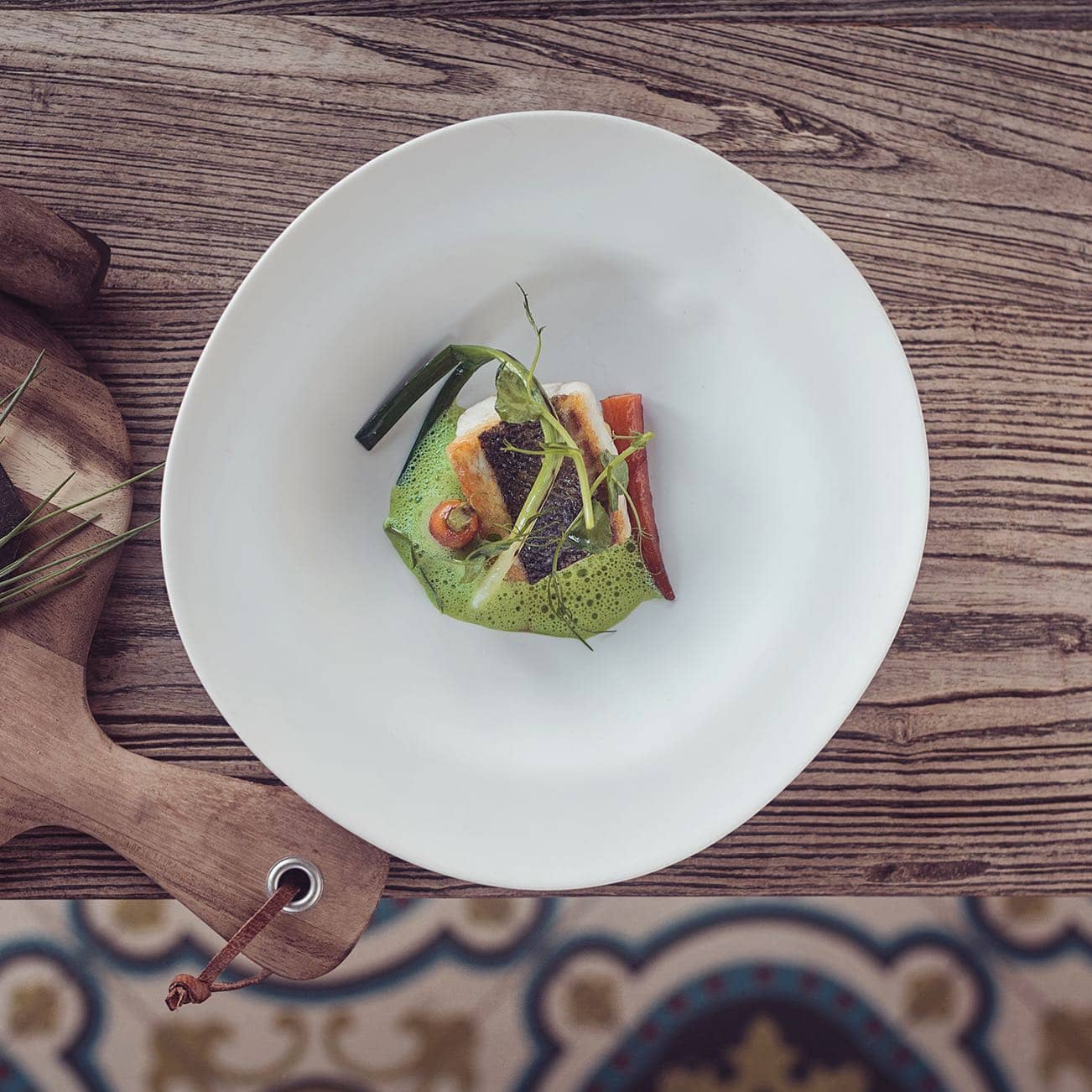 Askham Hall is a really smart hotel, and a lovely place to stay overnight for a celebration such as a birthday, anniversary or honeymoon. There are various special offers where you can book a package of dinner with bed and breakfast, so it's worth checking the website for the latest options.
Guests staying overnight also have access to an outdoor heated pool and jacuzzi during the summer months, as well as a Swedish sauna.
Find out more about dining at Allium at Askham Hall here
If you're looking for accommodation to go with your gourmet getaway, you can search for hotels in the Lake District using the map…
Looking for other things to do in the Lake District? Check out our guide to visiting Pooley Bridge.
Enjoyed this post about Michelin starred restaurants in the Lake District? Pin it for later…