As the Bristol brunch scene grows in popularity, it's time to reveal the best places to go in the city for the most important meal of the day!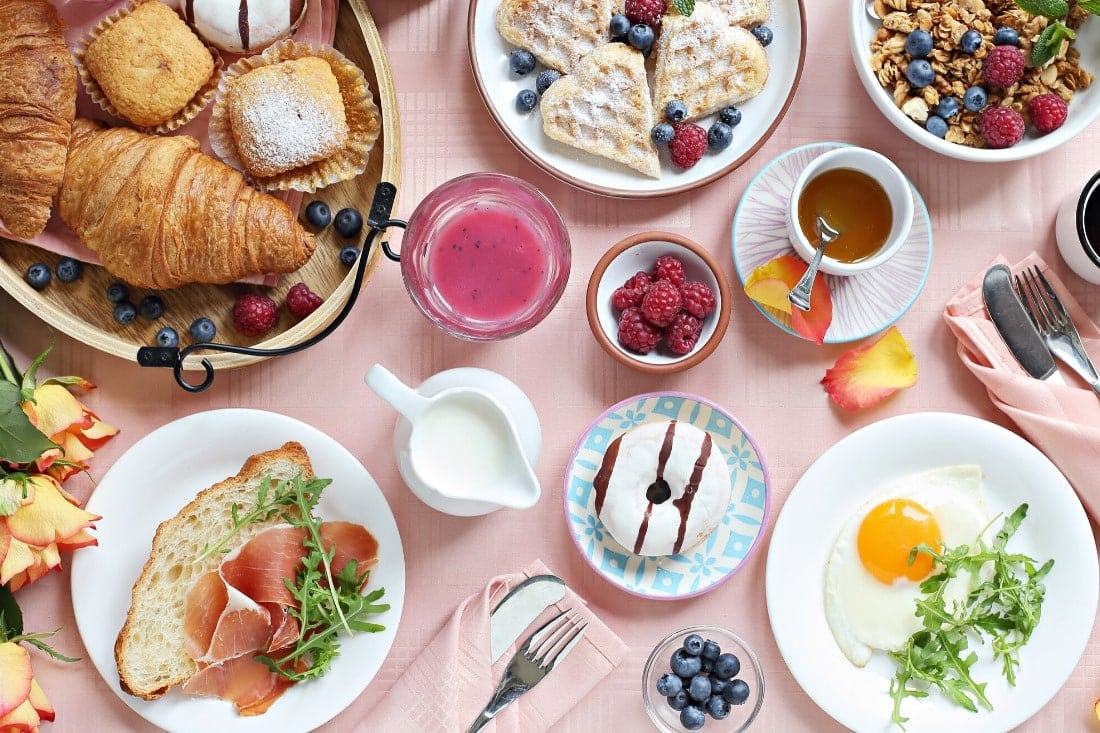 Is it the weekend yet? I feel like I'm sat here clock watching, just so that it gets to my favourite meal: BRUNCH! I mean, it's not that it's a meal purely restricted to weekends, but it always tastes so good when work is a distant memory.
Bristol sure knows how to brunch. There are so many great spots in the city, from quirky coffee shops to cute Insta-worthy restaurants and places that have some unique ideas about breakfast too. There are hotel brunch buffets, Bristol seafood restaurants with their own take on breakfast (hello kedgeree and eggs royale) and a few spots who are heavy handed with the maple syrup on their pancake stacks. No complaints here!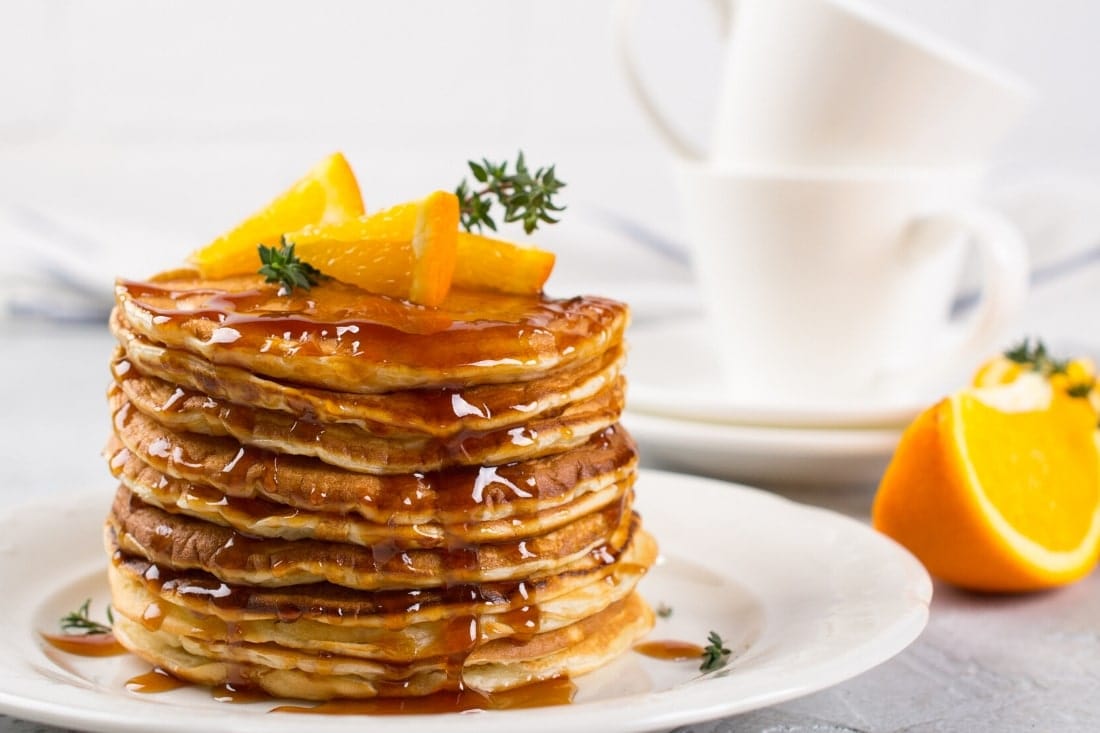 So whether you're looking for a classic eggs Benedict, a hearty shakshuka, a sugary plate of waffles or something a little bit different, this Bristol brunch guide is guaranteed to make you hungry!
From Whiteladies Road to Gloucester Road, Montpelier and Clifton, to Bedminster, wherever you are you won't be far from a great place to start the day. And no, you don't have to wait for Sunday brunch… every day is a brunch day (or that's what I tell myself anyway!)
We've got lots of other tips for trips to Bristol, so don't miss our guide to the best day trips from Bristol, best walks near Bristol and Chloe's Bristol day trip itinerary.
---
This is one of the originals on the Bristol brunch scene. Cute, cosy, warm and friendly, it's a lovely place to start the day.
Along with all the classics you'd expect for brunch, this bistro serves up a few Bristolian signature dishes. The Bristolian Fusion sounds particularly delicious, with eggs, chorizo, mint yoghurt, spicy salsa, flatbread, garlic mushrooms, grilled sun blush tomatoes, sesame infused spinach and crispy potatoes. Mmmm I'm getting hungry just thinking about it!
One of the other great things about The Bristolian is the fact you can get brunch every single day of the week, all the way through til 5pm.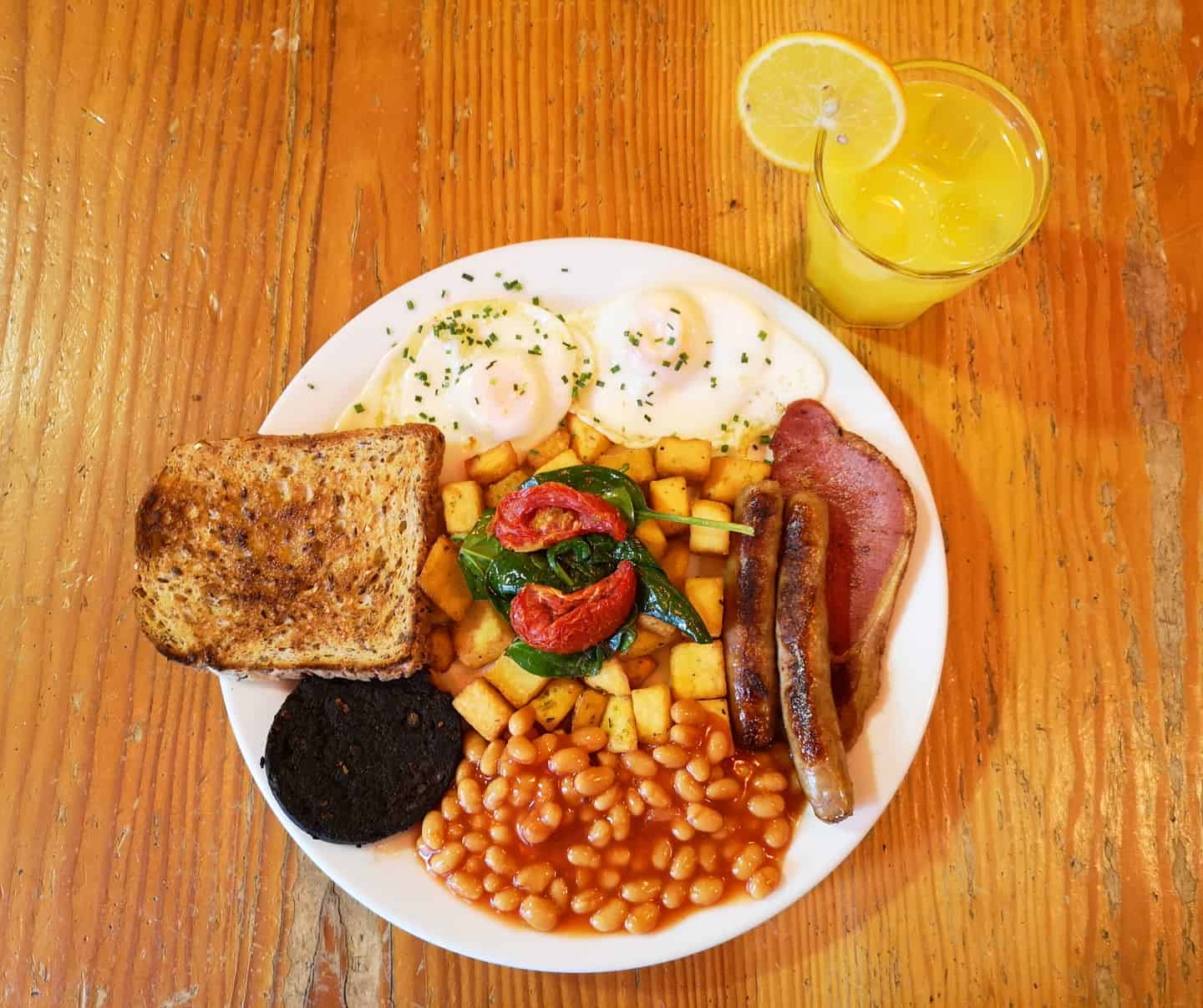 This chic eatery and bar is located inside three shipping containers within the Wapping Wharf development and has great views of the harbour. It's a lovely spot, especially when the sun is shining.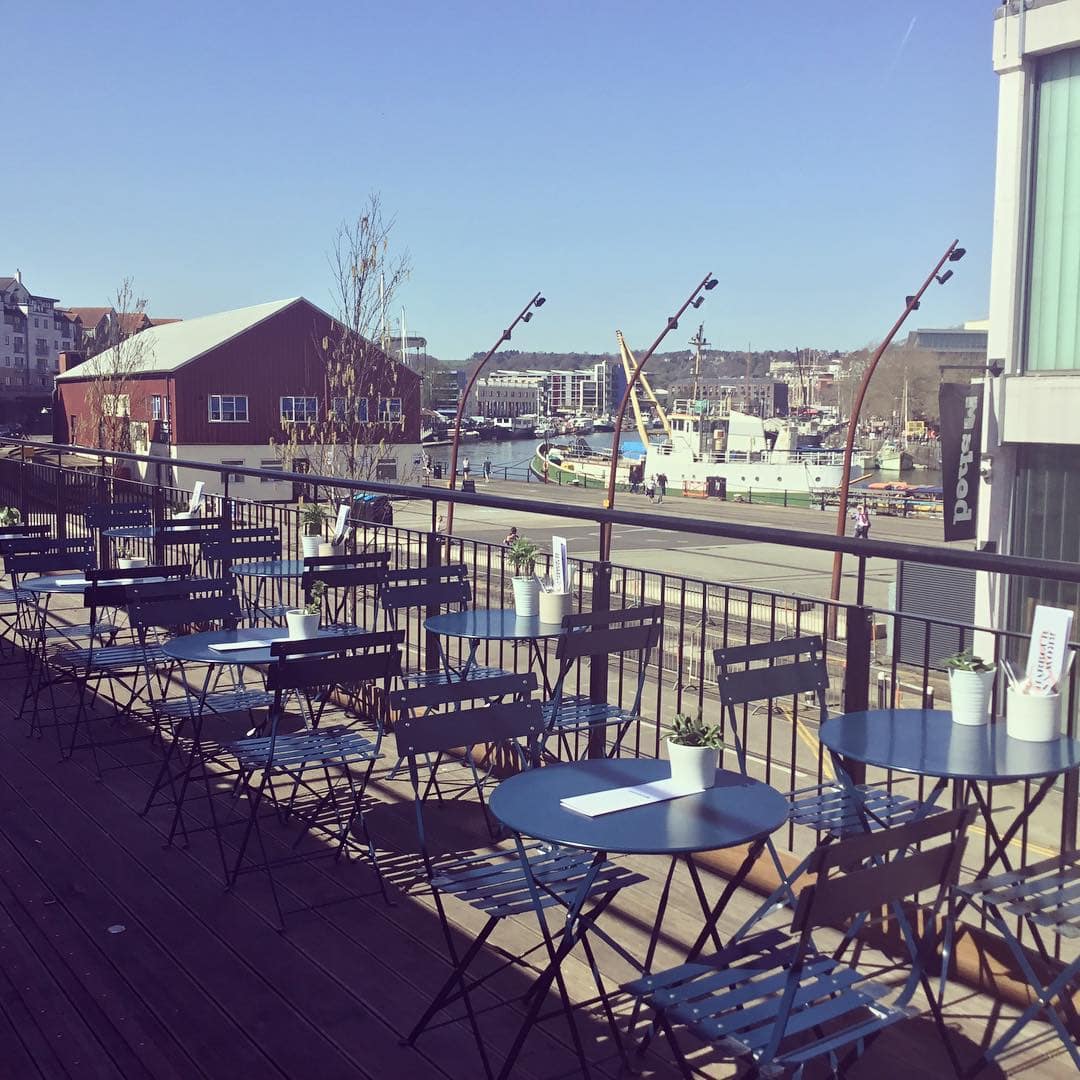 At brunch, it's not JUST about the food… yep, this restaurant is famous for its boozy Prosecco Brunches. Over several hours you'll enjoy a three-course extravaganza, including options of canapes, confit duck leg, fresh fish, and a dessert… washed down with as many glasses of fizz as you can handle! There are some lovely vegetarian brunch dishes too, so you're guaranteed to find something you fancy.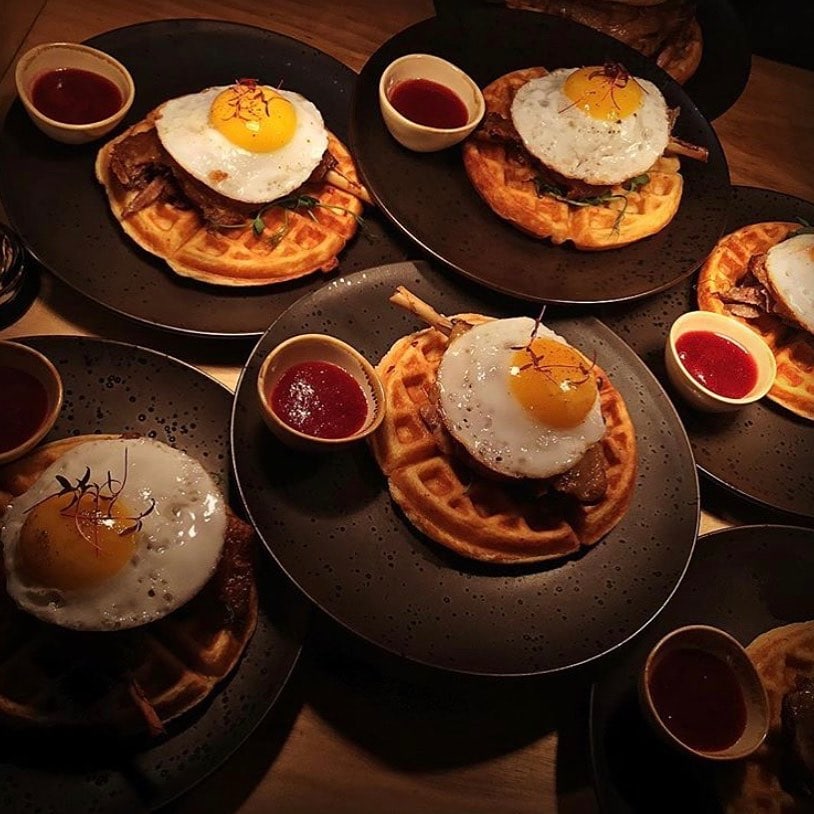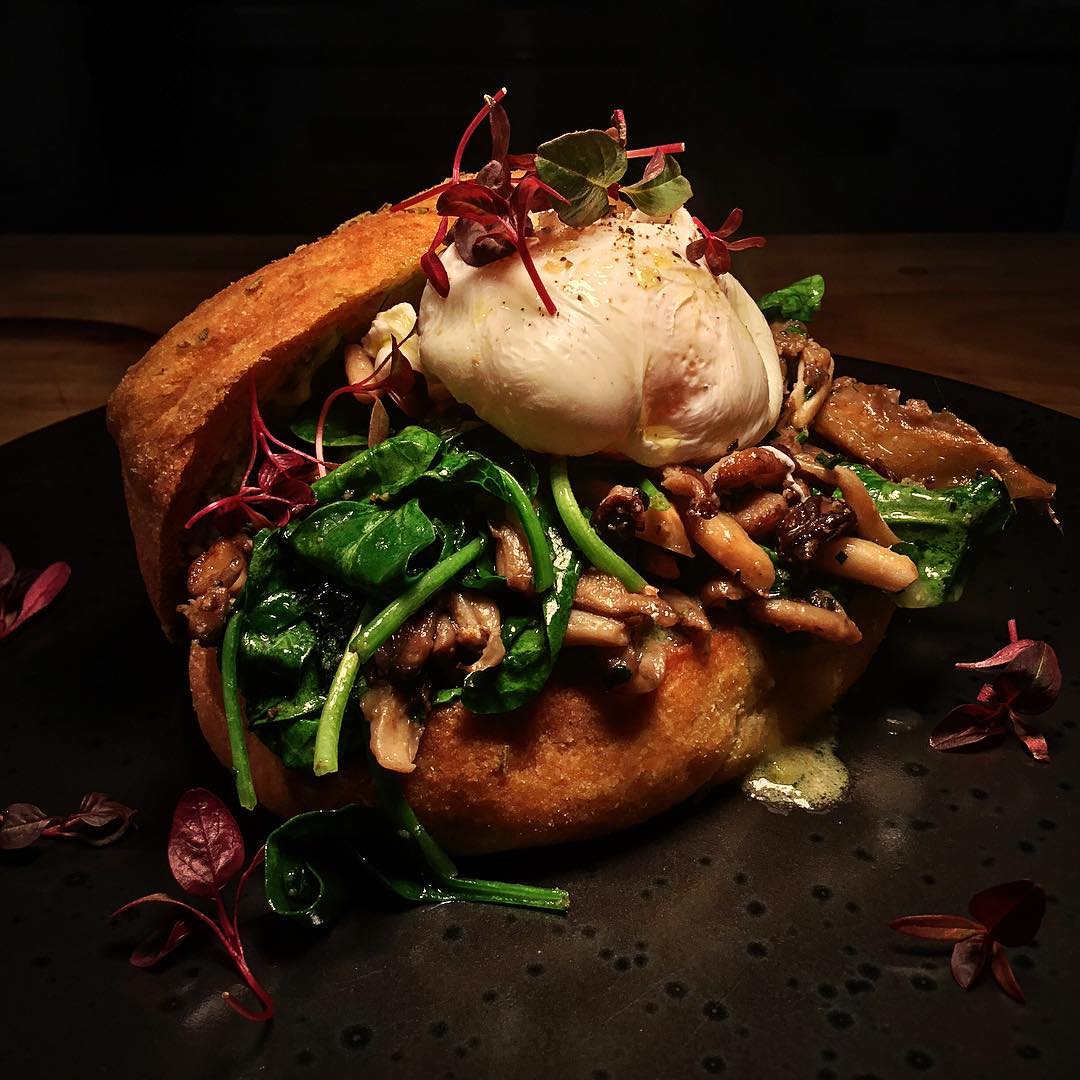 If you're a fan of baked goods, you're going to be in bready heaven at The Bristol Loaf! This artisan bakery has three sites (Redfield, Bedminster and Bristol Beacon) so hopefully you'll find one close by.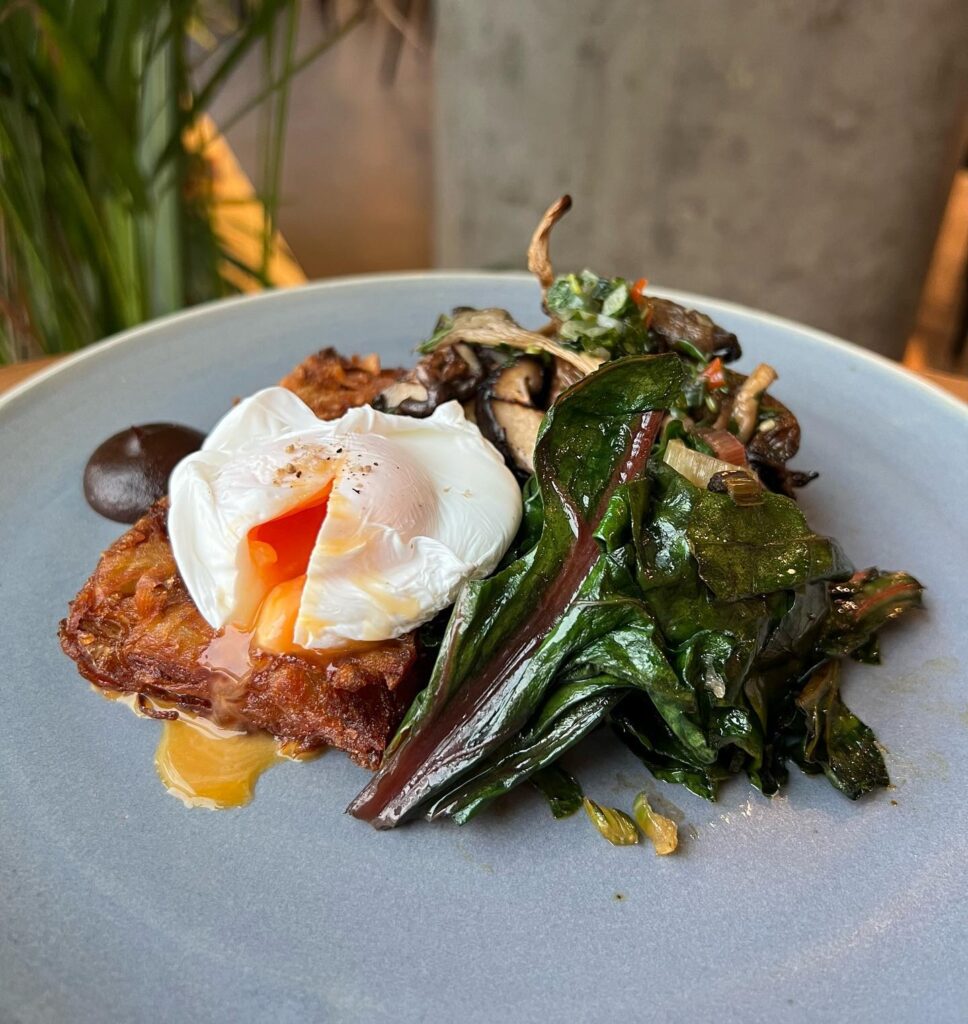 On offer are a range of amazing breads, pastries and cakes. Plus, there's an enticing menu of brunch items. In savoury mood? Go for the sourdough toast topped with oyster mushrooms served with potatoes, roscoff onions, chimichurri and a fried egg. Fancy something sweet? How about trying the buttermilk pancakes with poached rhubarb!
There are plenty of vegetarian and vegan options at The Bristol Loaf too, so everyone will enjoy visiting!
With locations in Welshback and Whiteladies Road, Aqua is a great option for brunch in Bristol. The restaurant is famed for its egg dishes, so go for a classic like eggs benedict or try their house speciality – eggs pomodoro which comes slathered with a flavoursome tomato and basil sauce.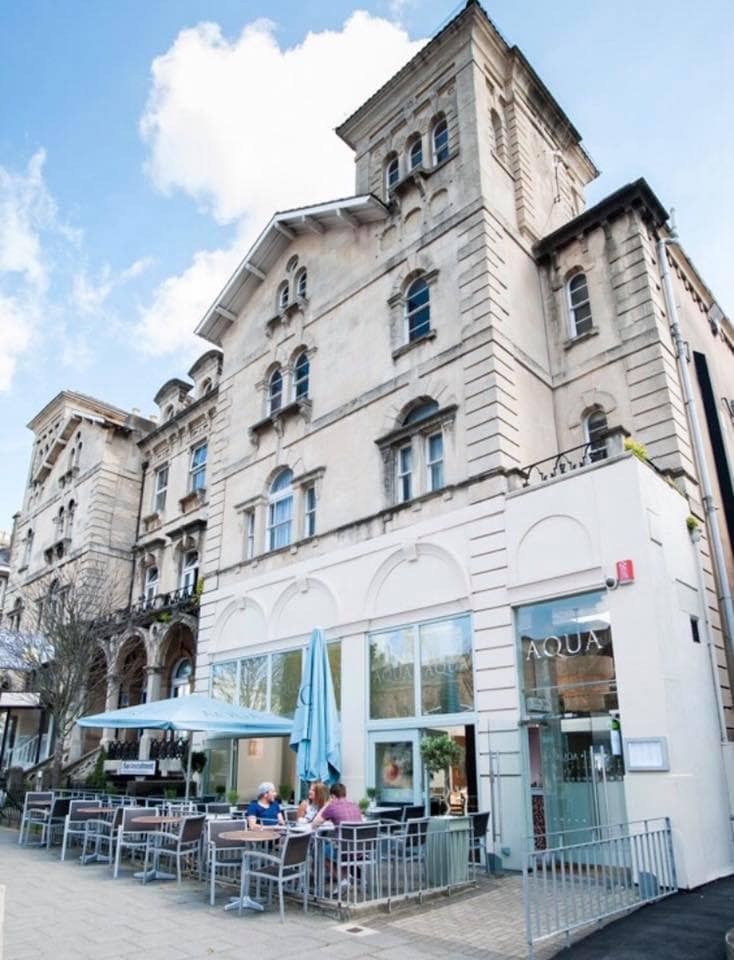 Oh, and this is another great place for bottomless brunch in Bristol. It runs every Saturday, costs £25 per person, which includes a 2-course brunch plus free flowing prosecco, bloody marys, beers or bellinis.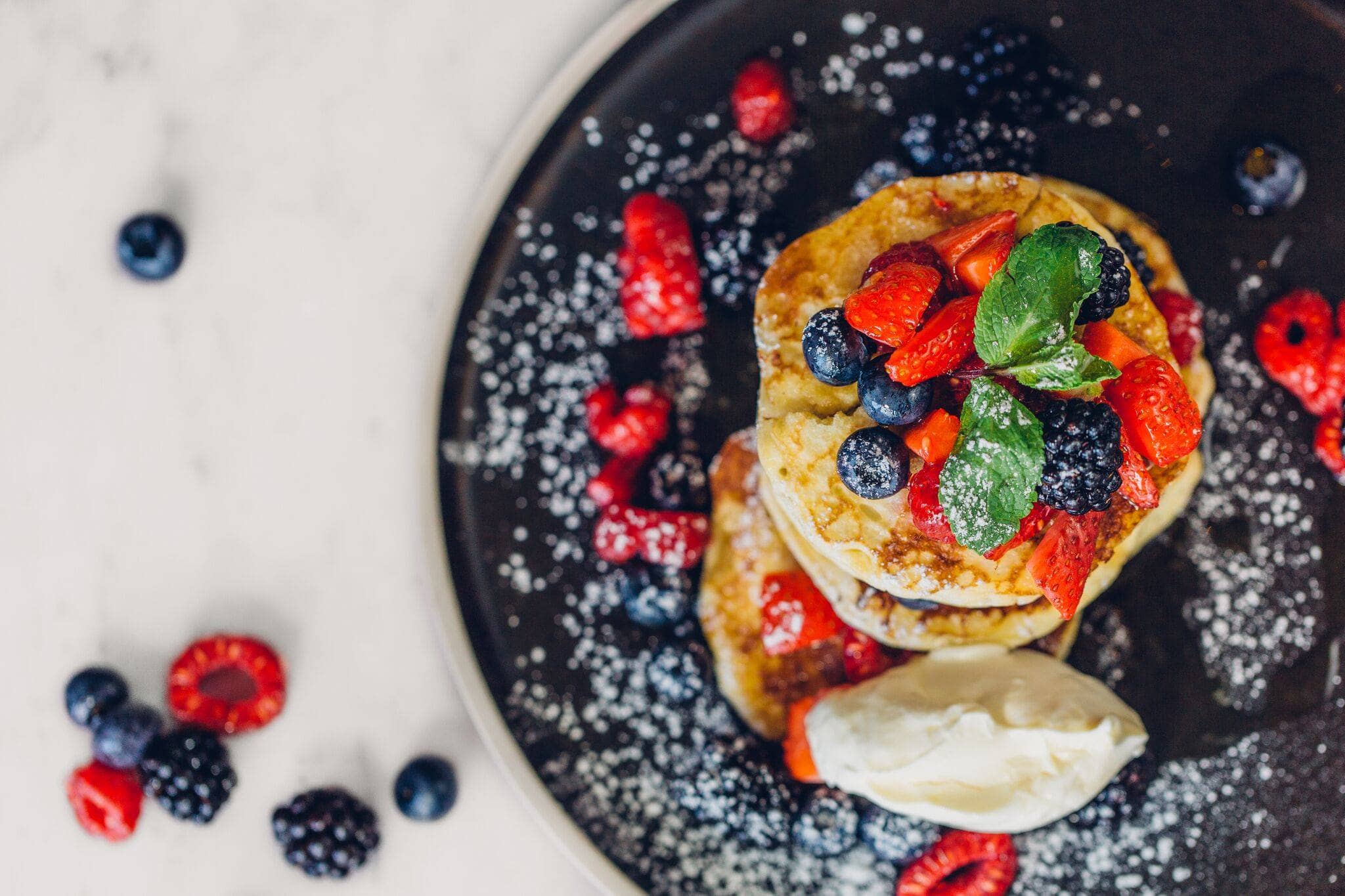 This cool and creative spot on Easton High Street is dedicated to using top quality local ingredients in its dishes. It's more than just a restaurant, with a selection wines for sale, and regular events showcasing the work of local designers and artists.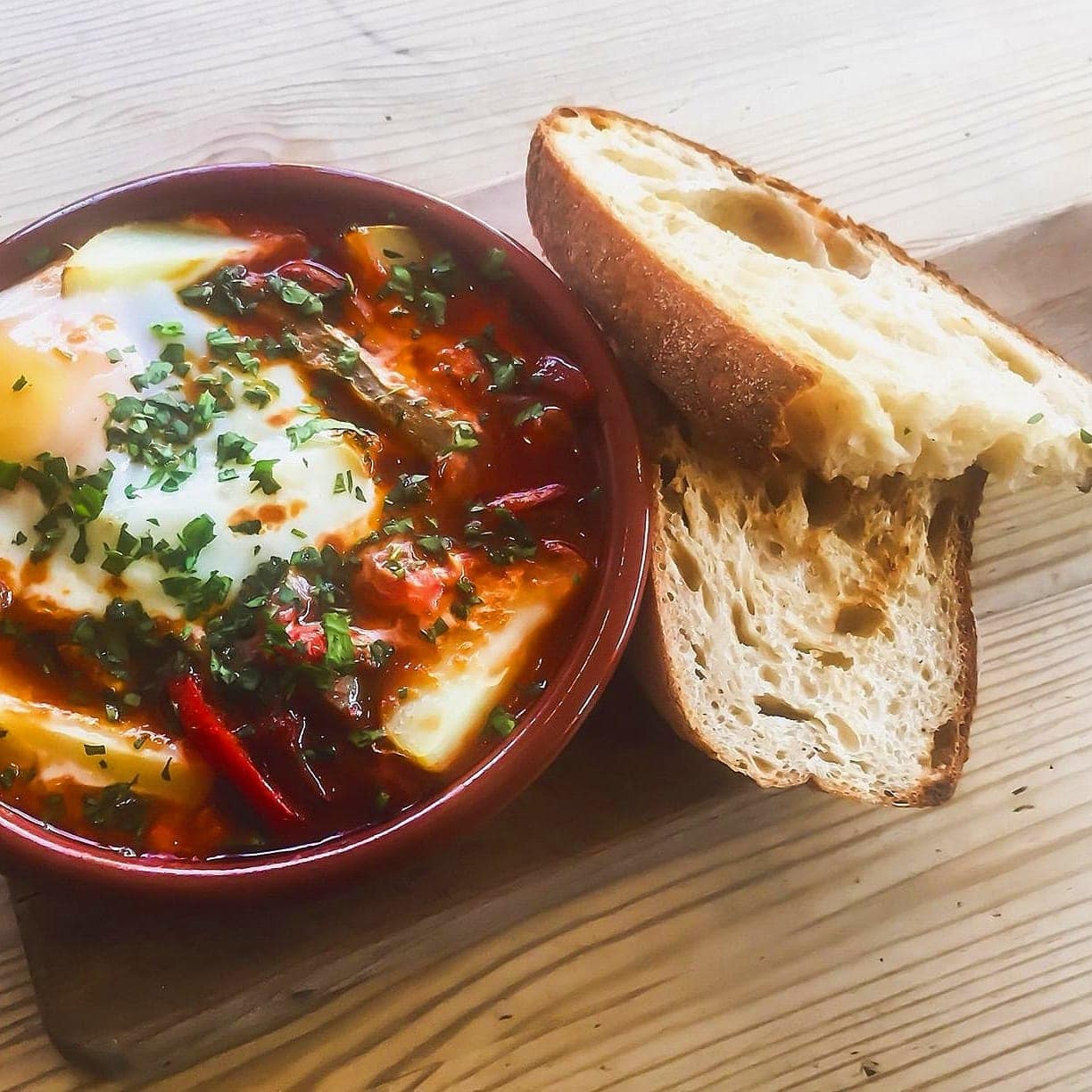 Expect to find a lot of veggie options scattered throughout the menus, which at brunch include vegan waffles topped with bananas and berries, and the Veggie Full Easton, which includes Glamorgan sausages (cheese and leek) plus homemade brown sauce.
If you like communal tables, a laidback vibe and food that tastes like it's made with love, this is a great option for brunch in Bristol.
When was the last time you hung out in a launderette at breakfast time?! This retro-themed café is perfect for those times when you can't decide whether to wash your clothes or eat a meal! Located in Stokes Croft in the heart of Bristol's Cultural Quarter, At The Well is renowned for its stacks of warm fluffy pancakes and friendly service.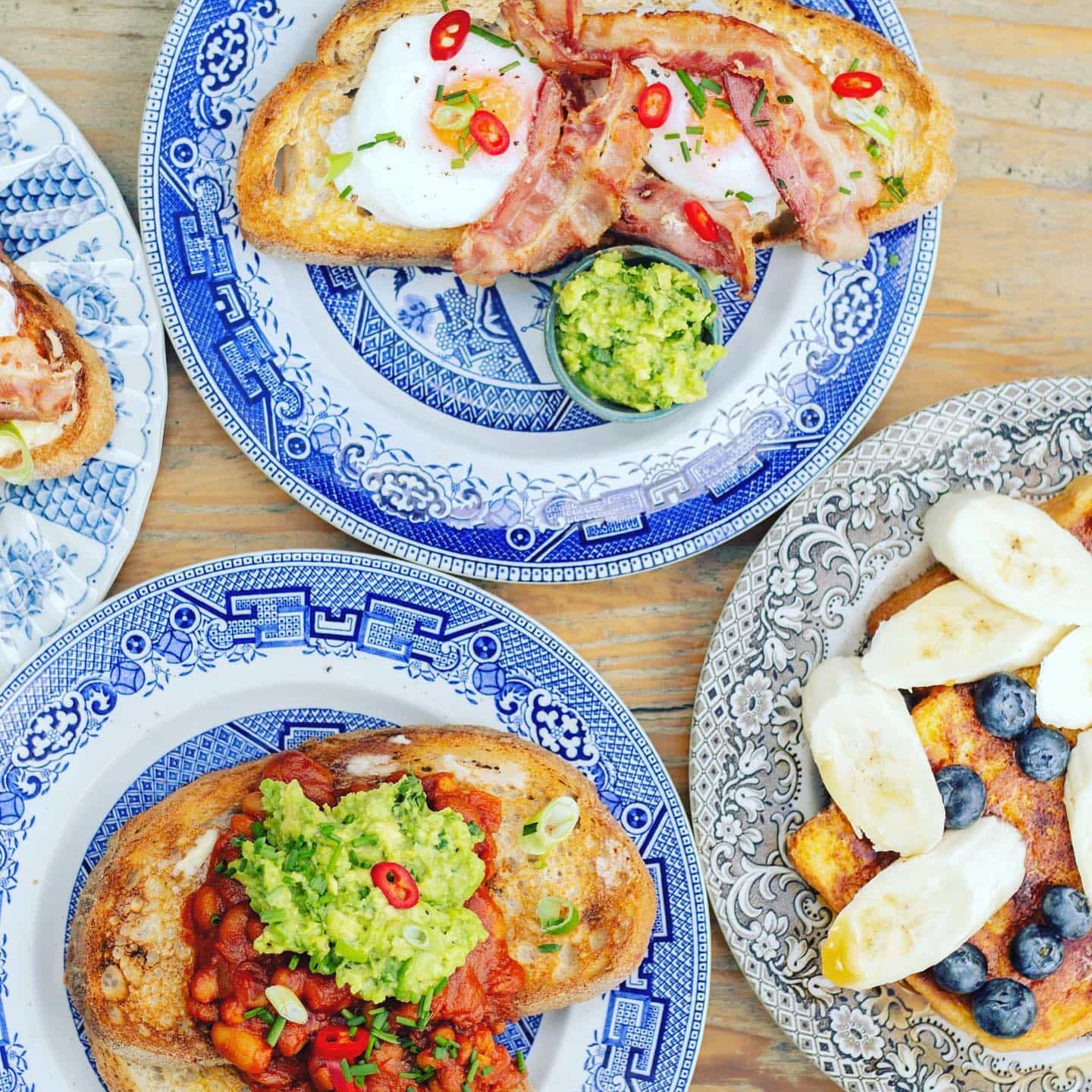 You'll also find a lot of brunch staples including smashed avocado on sourdough and a hearty bacon sandwich. The winning dish here though has to be Brunchy McBrunchface! Yep, prepare for a feast of poached eggs, streaky bacon, smashed avocado, smokey beans slathered on warm buttered sourdough toast.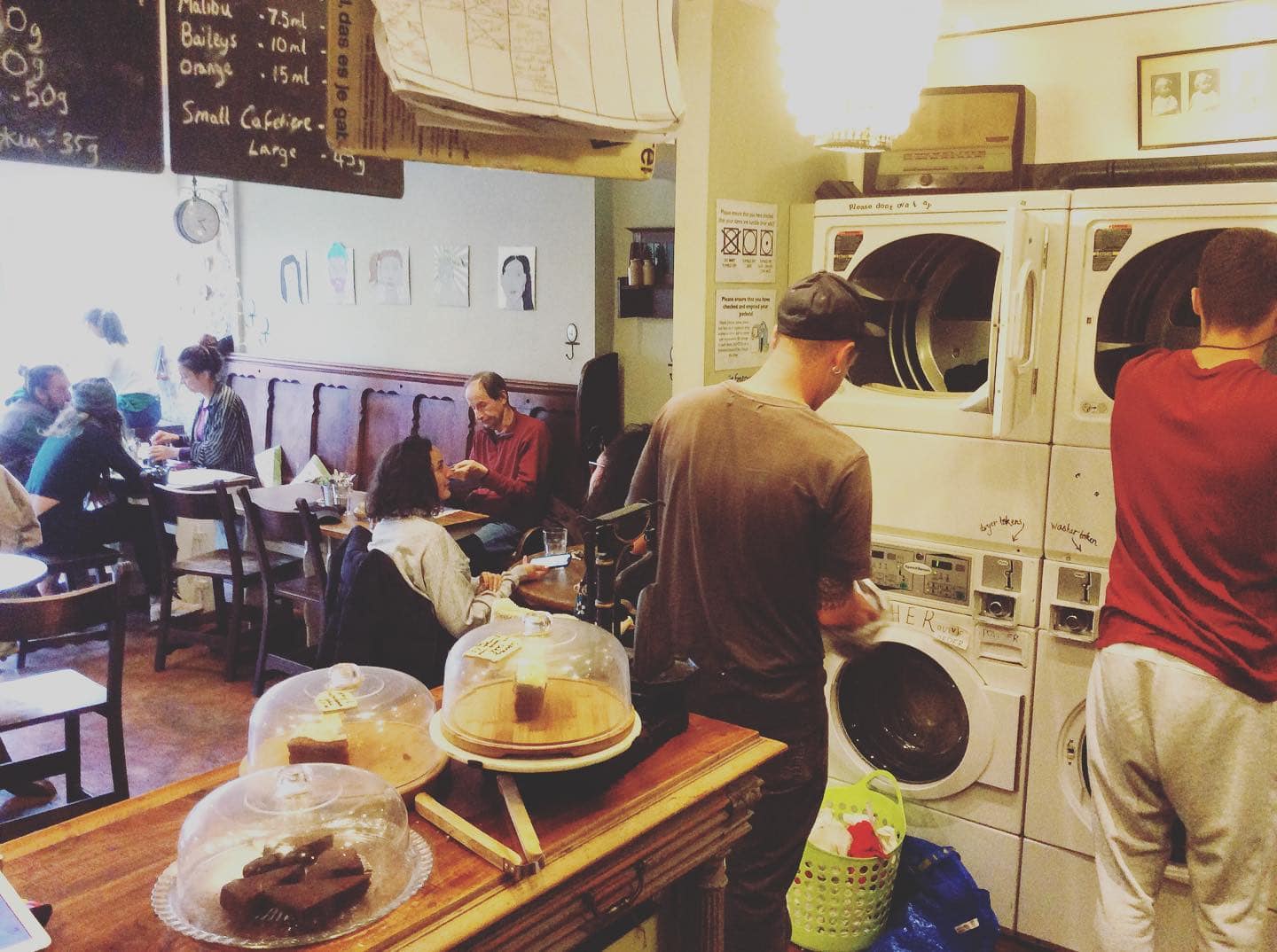 With branches in Stokes Croft and out of the city in Fishponds, The Crafty Egg is famed for its amazing Bristol brunches. During the pandemic, the owners cut the capacity inside and filled all the gaps with plants – something everyone loved so it's remained a little of an urban jungle!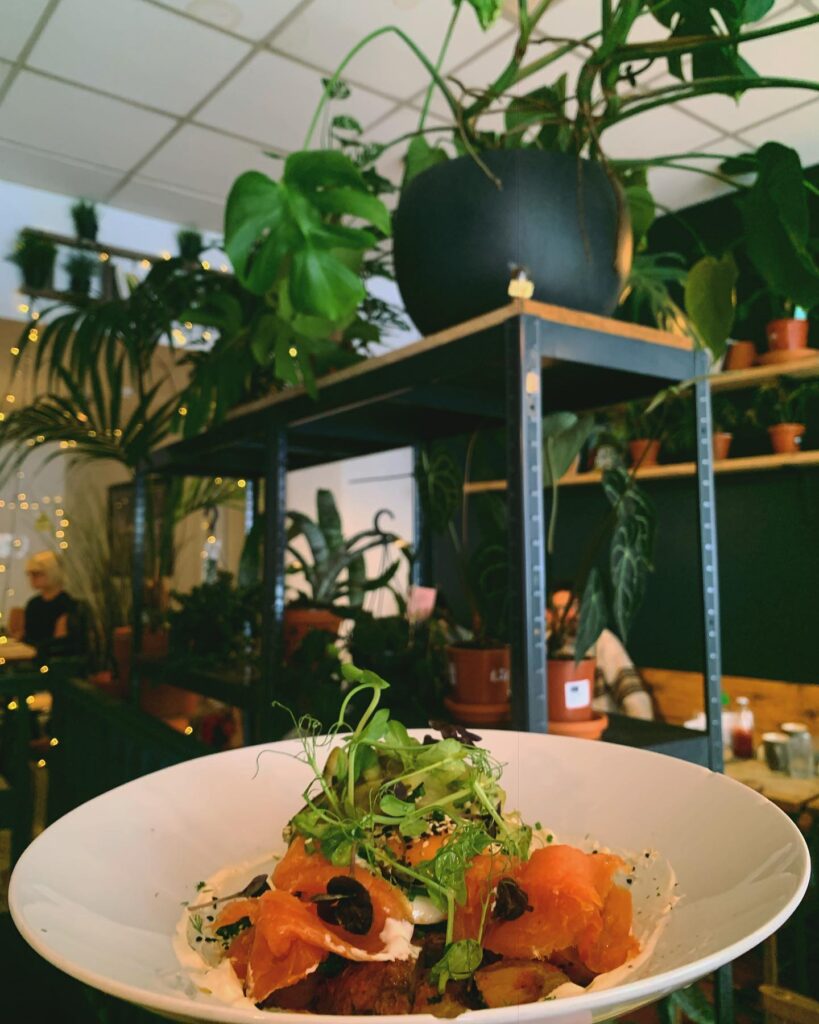 The brunch menu at The Crafty Egg caters to all diets and tastes. There's a range of pancakes, baked eggs, topped sourdoughs and bagels. My top pick though has to be the smoked salmon and potato hash, which comes with a Korean chilli relish, pickled cucumber and a fried egg! Yum!
While Italian restaurants aren't usually known for their brunches, Rosemarino is different. With brunch served from 9am – 3pm every single day, this is one of the hottest tickets in town.
Forget a standard full English, here you'll be enjoying the full Italian…! Expect toasted focaccia, spicy N'duja sausage, rosemary and polenta potatoes and ricotta souffles. Basically, it's brunch, served with a huge Italian hug!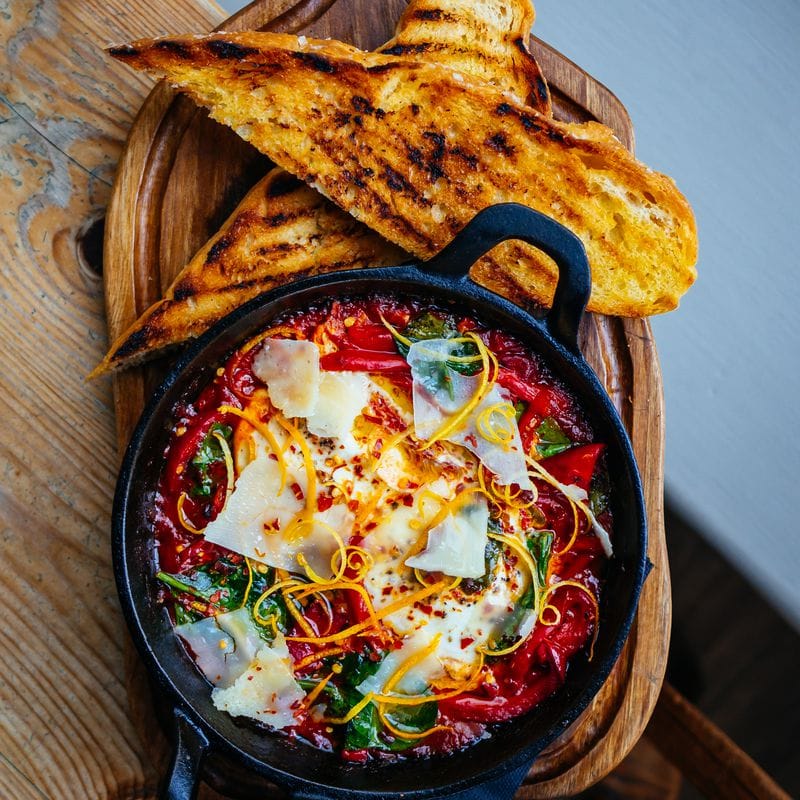 This is another Bristol brunch spot with a lot of veggie and vegan options, so it's perfect if you've got a mix of diets to satisfy!
It's not often you find a restaurant dedicated to the humble sausage… to be honest, I wish it happened more! Over 100,000 sausages are consumed every year at the Clifton Sausage, and there are usually eight varieties on the menu at any one time.
Brunch is only served at weekends, with a special Bottomless Brunch hosted on the first Saturday of each month. On the menu you'll find tasty sausage sandwiches, chorizo with eggs, a full English and more.
If you visit for lunch or dinner, you can enjoy fresh sausage rolls, pigs in blankets, and an appetising menu of sausages (not just pork, but also veggie and vegan) served with mash and onion gravy.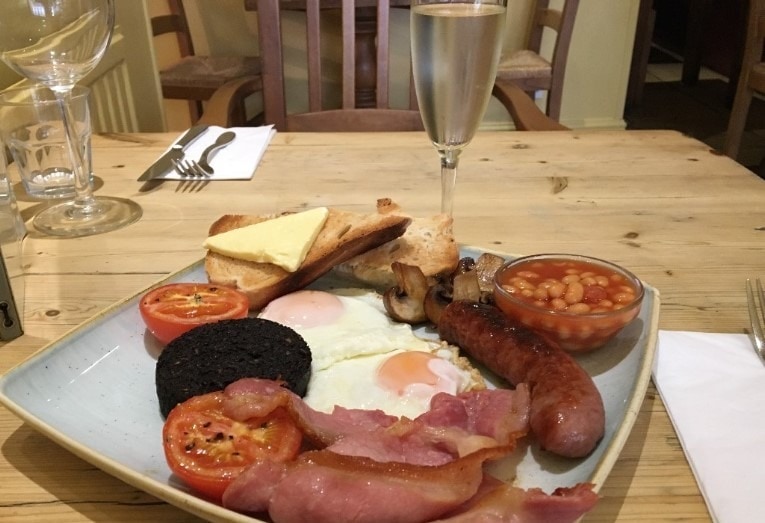 When you're craving a big hearty brunch in Bristol, perhaps to help you through a painful hangover, then Quay Street Diner is a great spot to visit. With an American theme to the diner, you'll be salivating as you read the menu, which features fried chicken and waffles, California burritos and a hefty breakfast burger.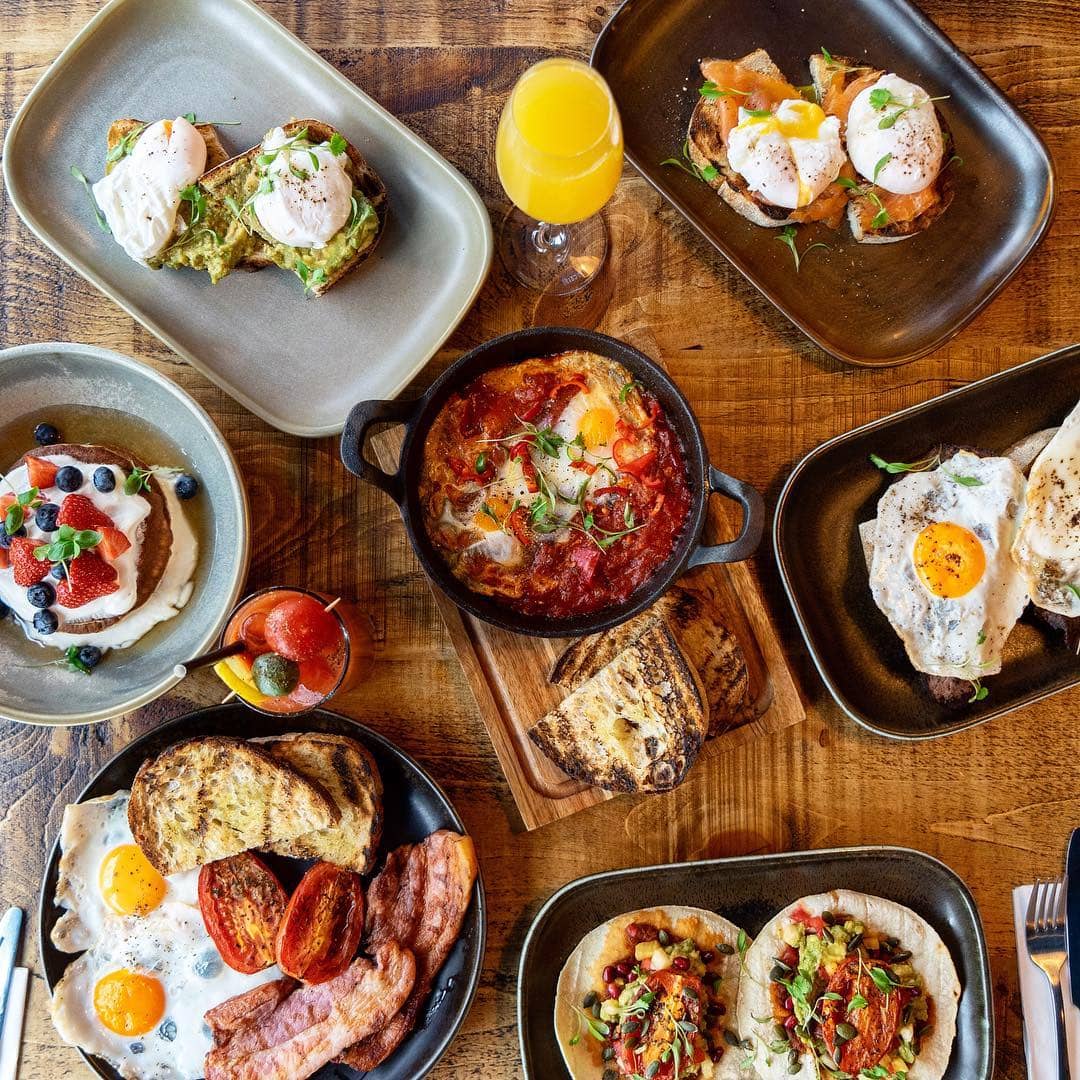 If you're fancying a more celebratory session, this is another great option for Bottomless brunch in Bristol. It's just £15 extra per person for an hour and a half of unlimited prosecco, mimosas and bloody marys.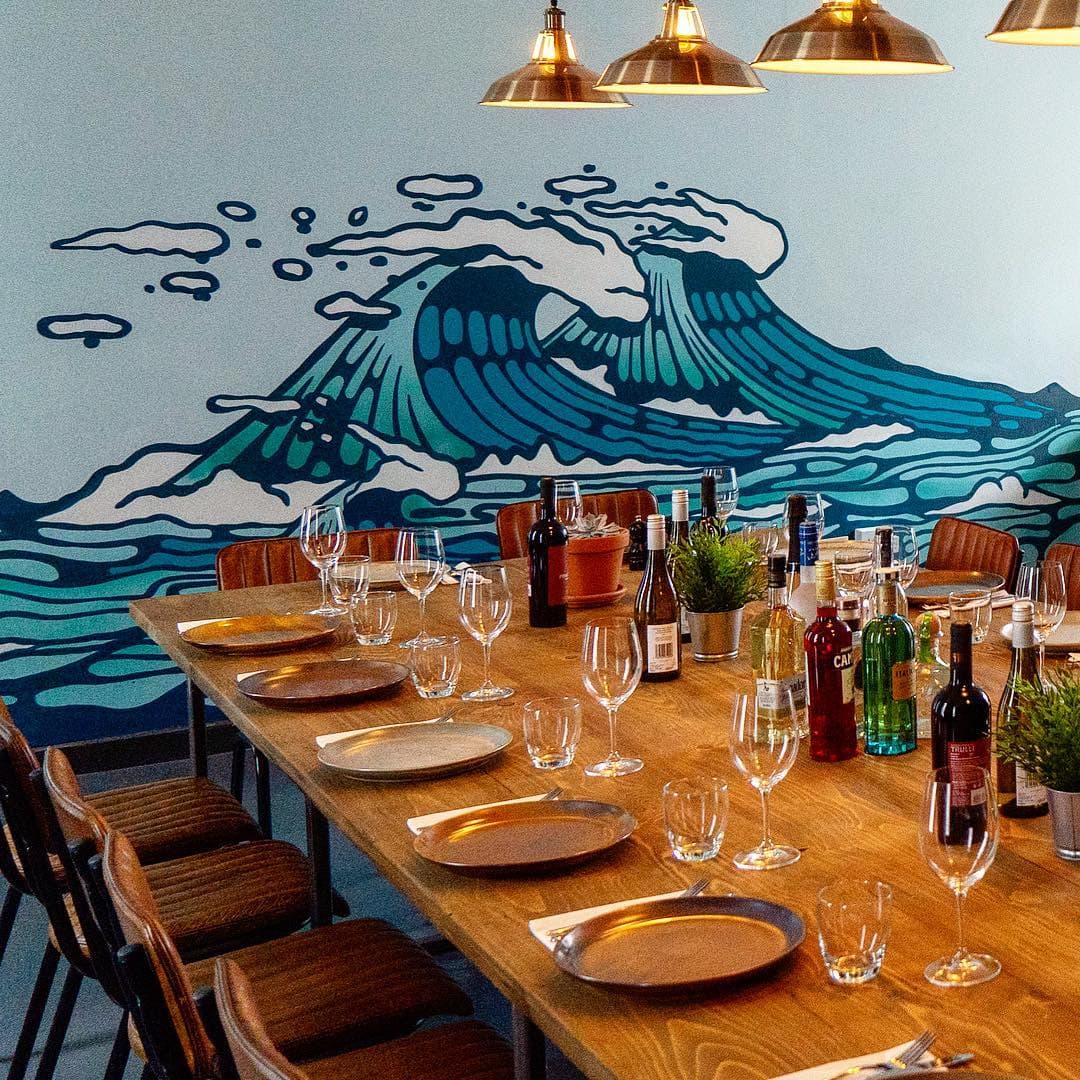 This laid back spot on North Street is a favourite with the Bedminster crowds. With its line of tables on the pavement (perfect for a sunny day) and a dog-friendly policy, anything goes.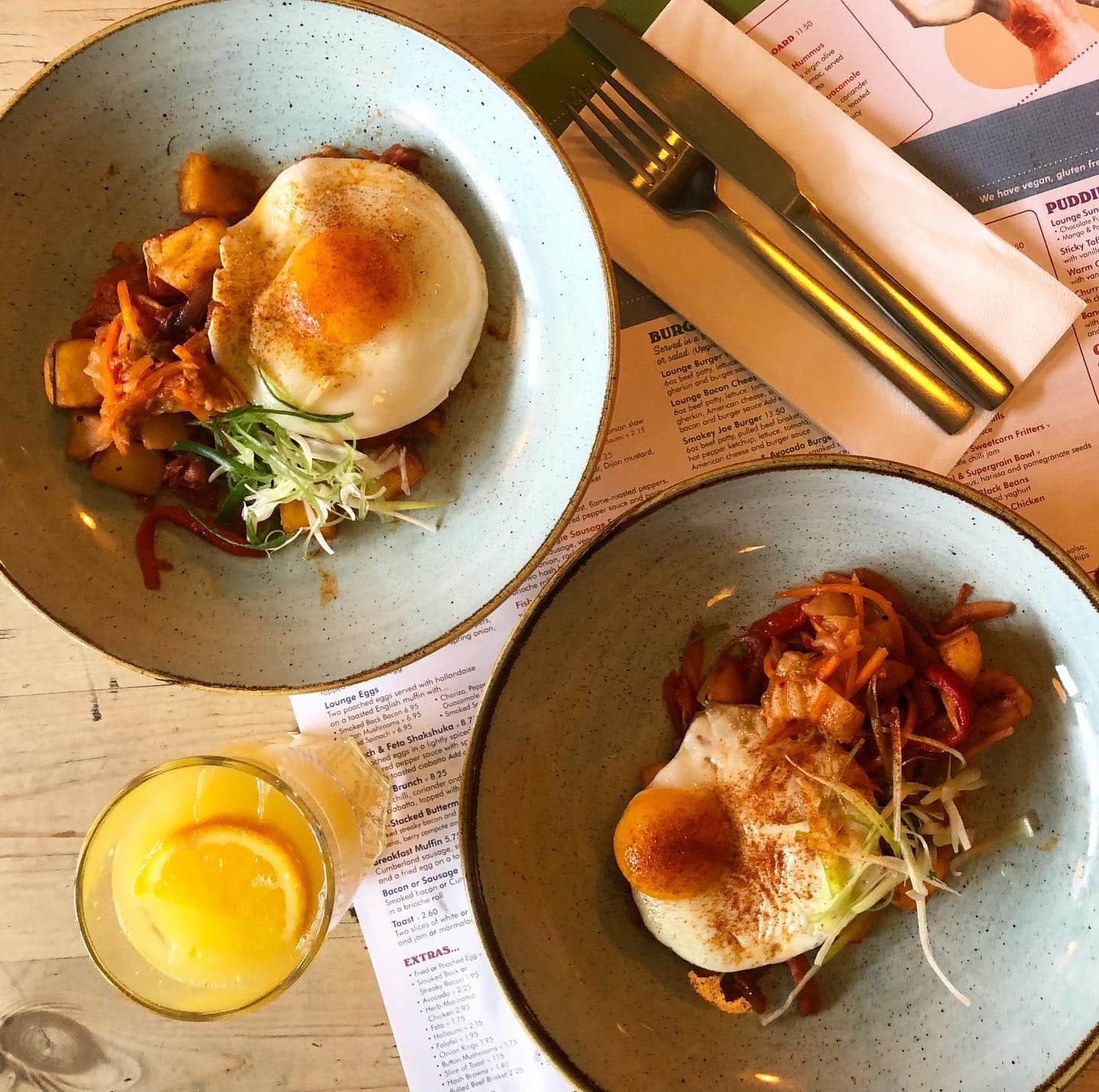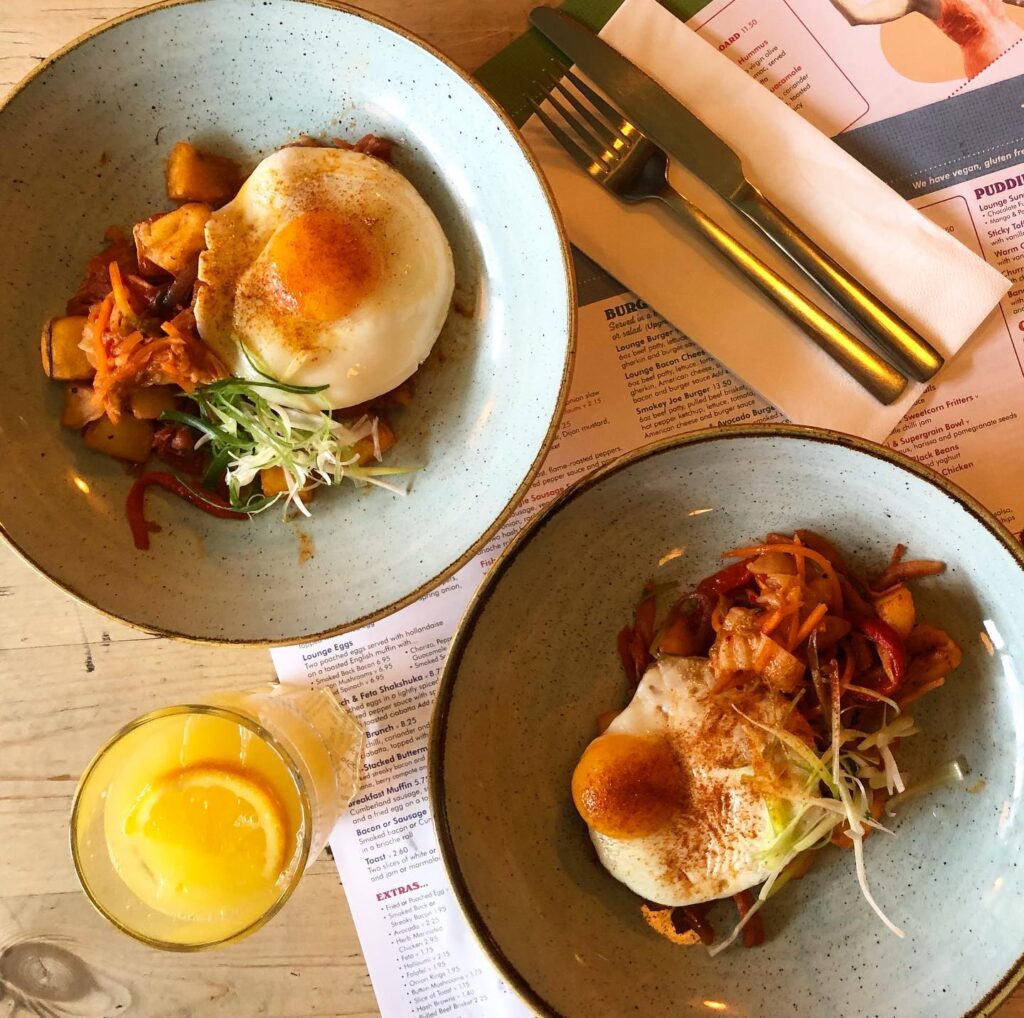 The food is good too, with a large brunch menu of classics including poached eggs, shakshuka, smashed avocado and pancakes. Prices are reasonable, and there are a few options like toast and marmite, for those times when you're not feeling ravenous.
---
I hope this guide to the best brunches in Bristol helps you find the perfect spot to satisfy your hunger! Let us know if there's somewhere you think we should add to the list.
We've got lots of other tips for trips to Bristol, so don't miss our guide to the best day trips from Bristol, best walks near Bristol and Chloe's Bristol day trip itinerary.
Enjoyed this post on Bristol brunch spots? Pin it for later…