From the colourful beach huts and the harbour, to fresh oysters and cute boutiques, these photos of Whitstable will definitely make you want to visit!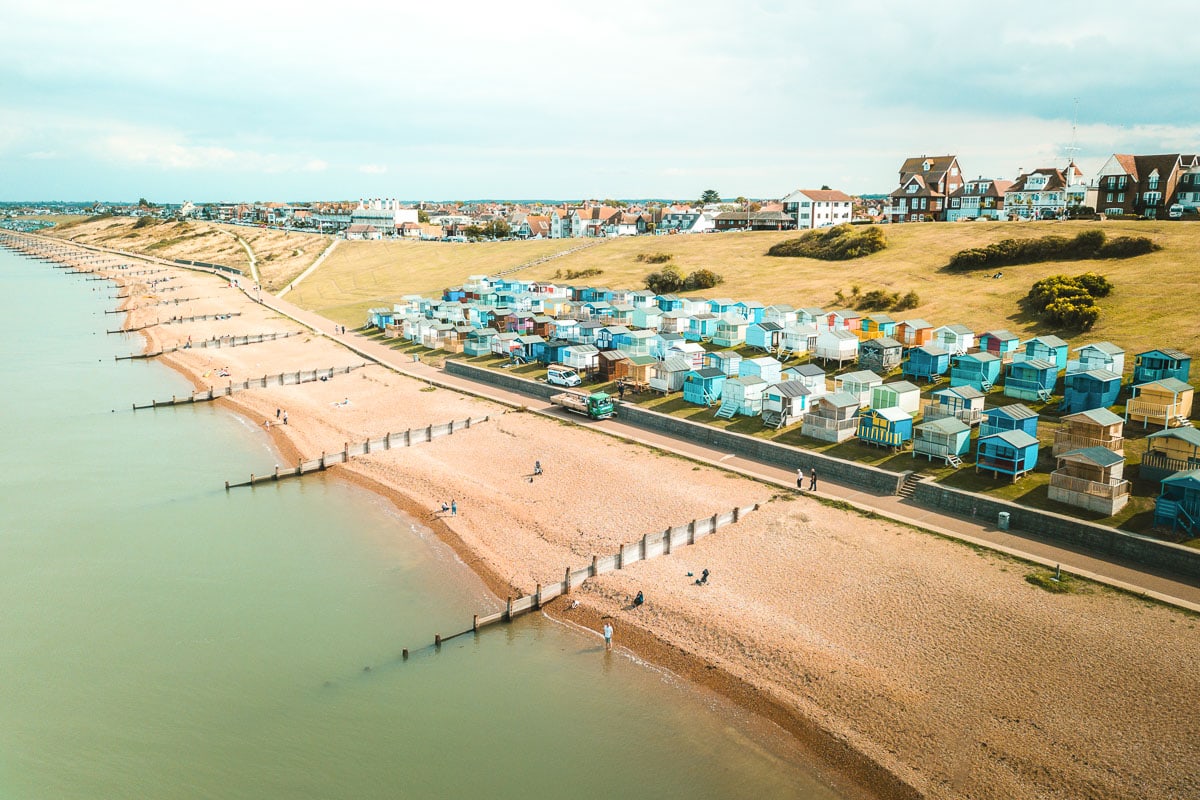 Whitstable is one of our favourite seaside day trips from London. It's got everything you look for in a little escape from the city. Great food – tick! Pretty views – tick. Plenty to do – tick. And character and charm by the bucket load.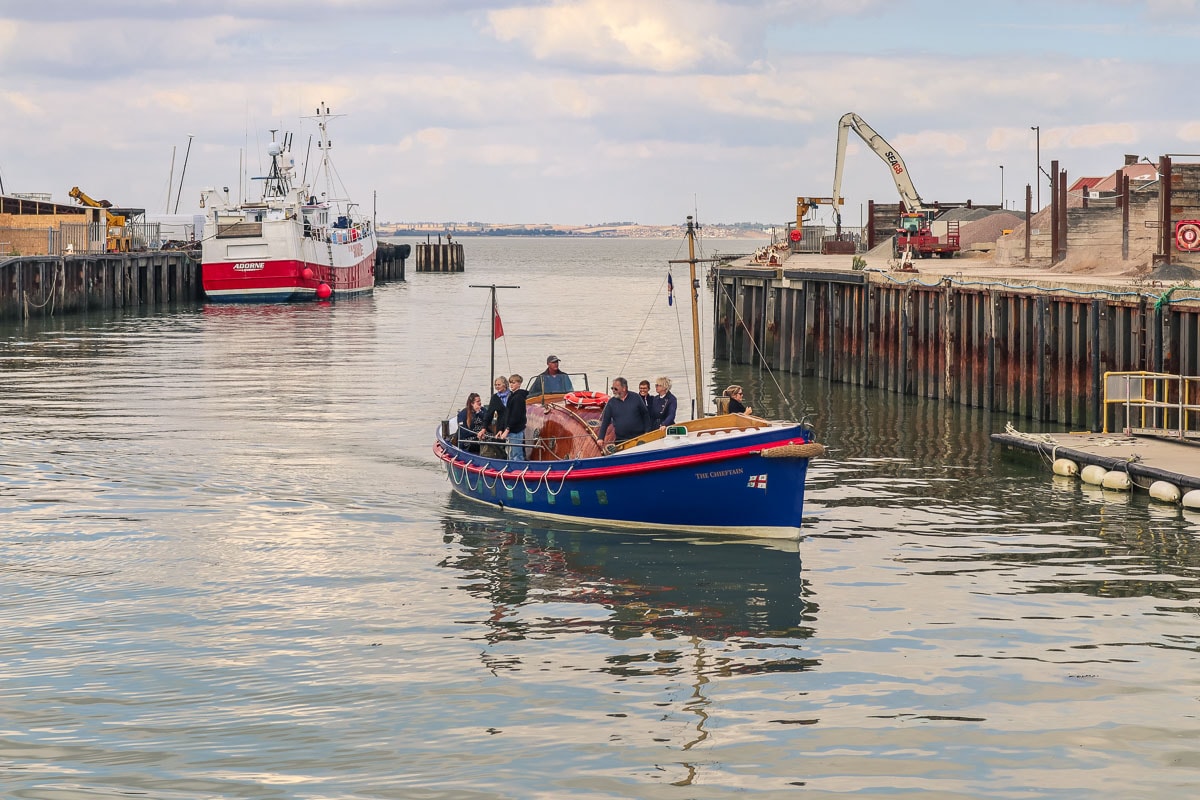 We also love how easy it is to get there. Hop on a train in central London, and in just over an hour you're in Whitstable. When we visited, we even saved a third on our tickets by booking in advance and using our National Rail Two Together Railcard. It's only £30, valid for a year, and has almost paid itself off in one journey!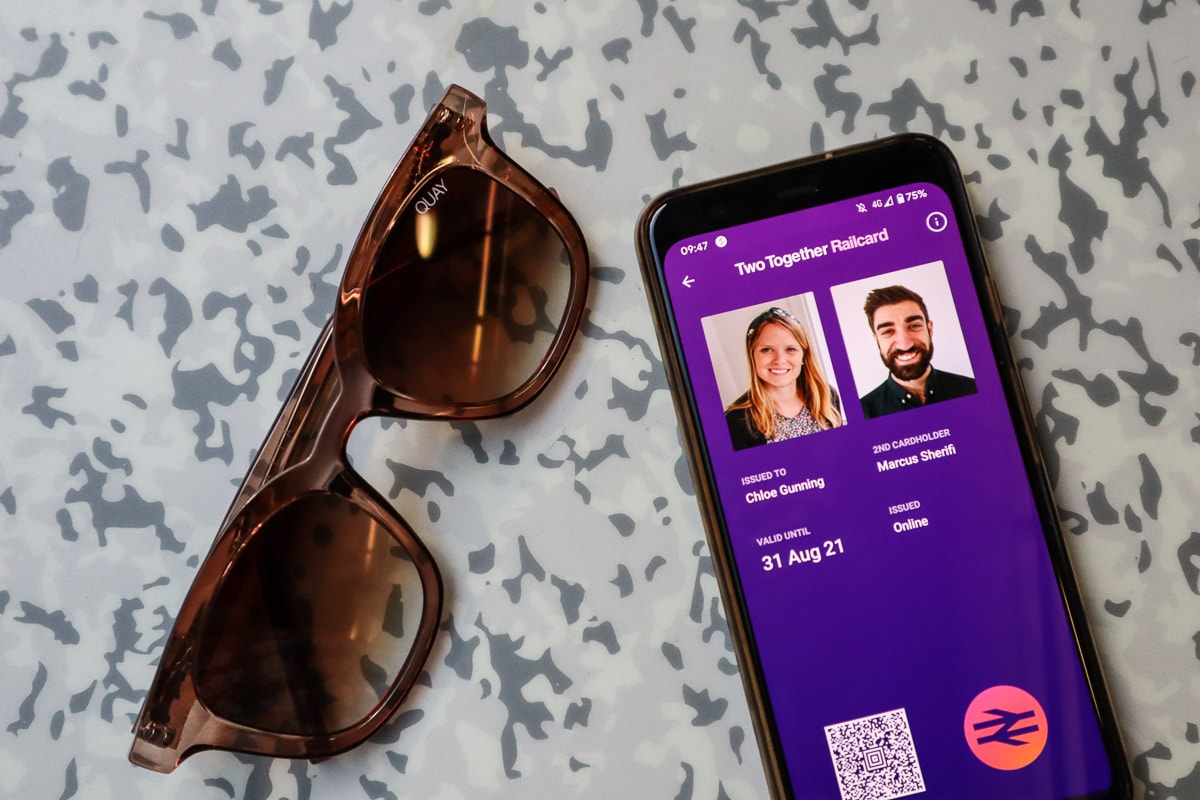 It's fair to say it wasn't just our legs that got a workout – our cameras did too! This is a seriously photogenic town and we just couldn't stop taking photos of Whitstable.
We got snap happy on the beach, took photos of the bustling harbour, the boats, the seagulls, the cottages, the food and even snapped a few selfies along the way too! For something extra special, we also captured some aerial photos of Whitstable using our drone. Just wait until you see the colourful beach huts from above! They look just like little Monopoly houses lined up along the seafront.
Whether you're planning a visit soon, or just want to get a feel for the town, we hope you enjoy these photos of Whitstable.
---
28+ Photos Of Whitstable In Kent That Will Make You Want To Visit

Whitstable is a walkable town, so set off on your own adventure. The harbour area is filled with character, with its black fishing huts, seafood market and boats.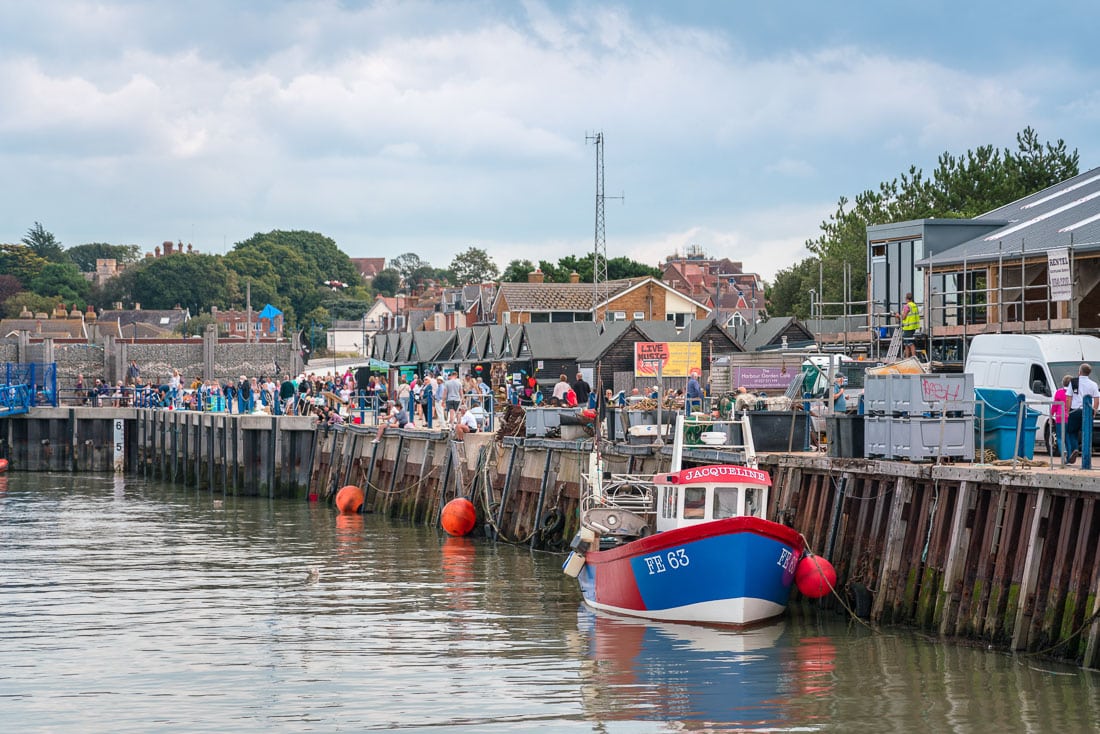 Fancy picking up a few souvenirs? Shop for artworks and gifts in the huts along the harbour front.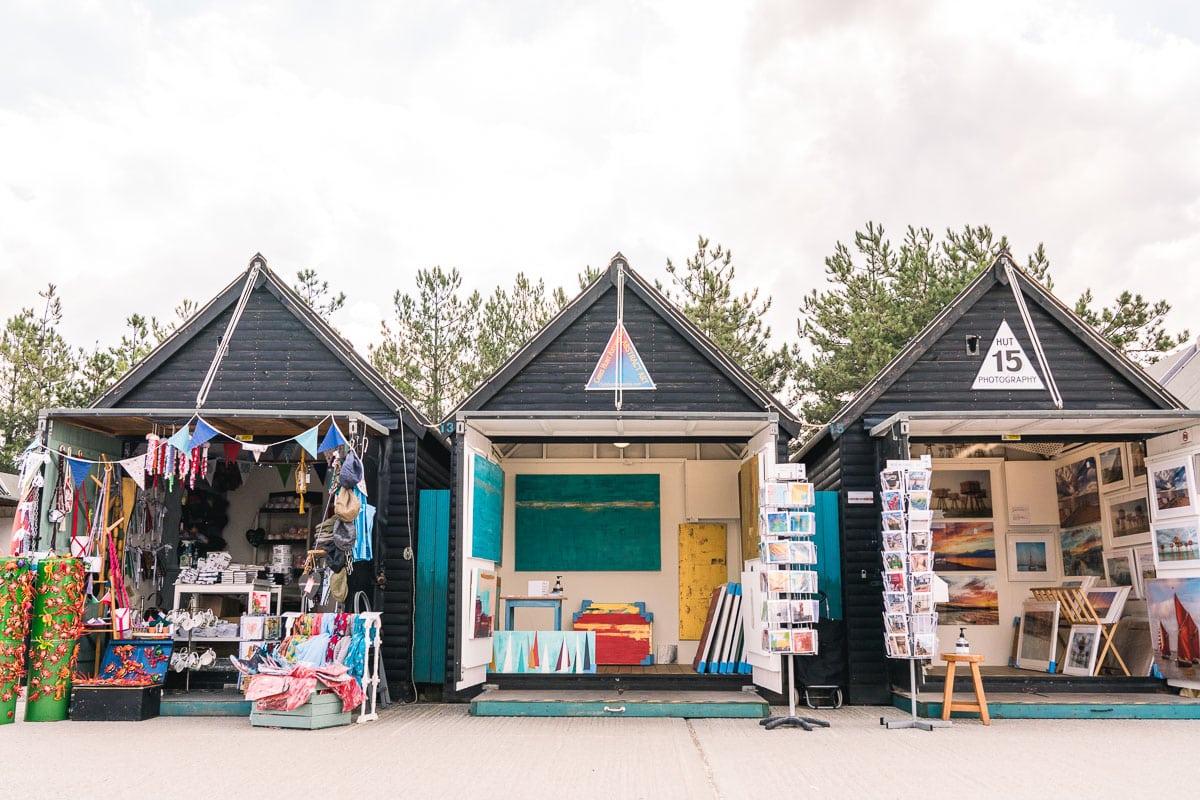 Whitstable's pebbly beach is divided up with lines of groynes (sea defence posts). On a quiet day, you could have a whole section of beach to yourself! When the sun is shining, there's no better place to be.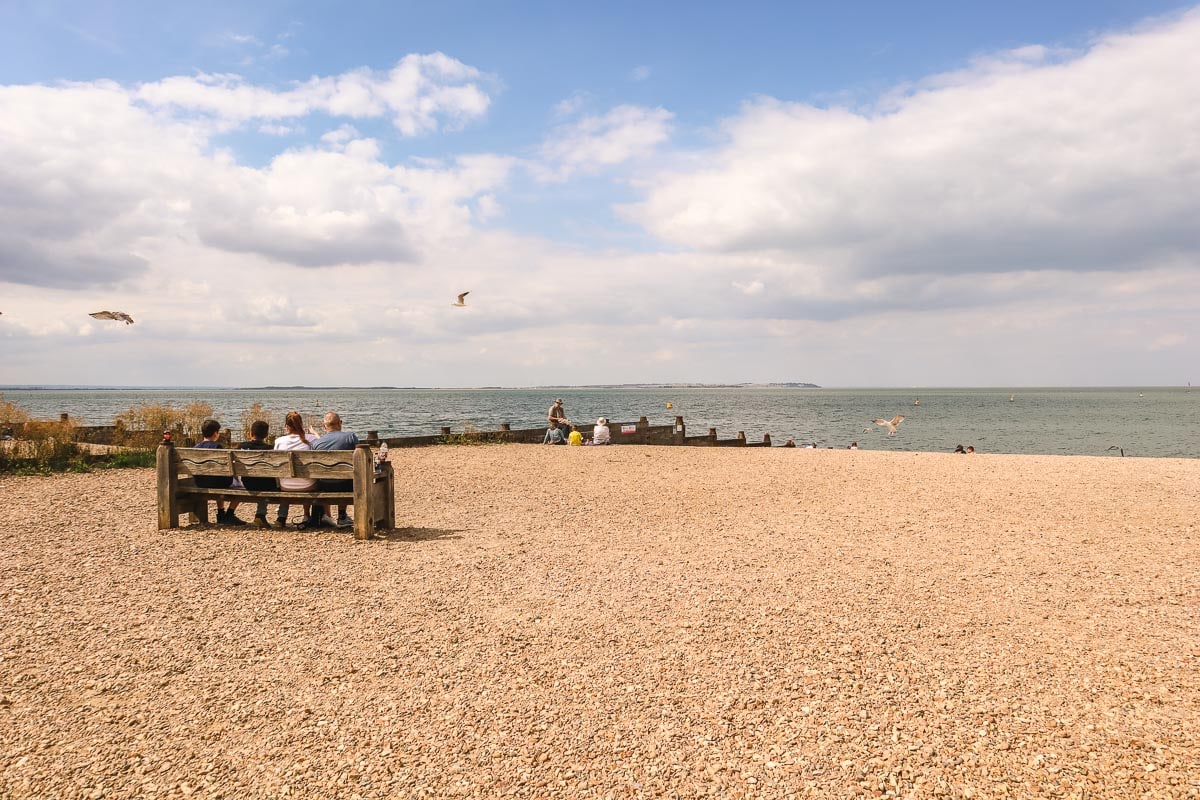 Fancy getting out on the water? You can rent kayaks and paddle boards from Oyster Coast Watersports. It's a lovely way to explore this part of the Kent coastline.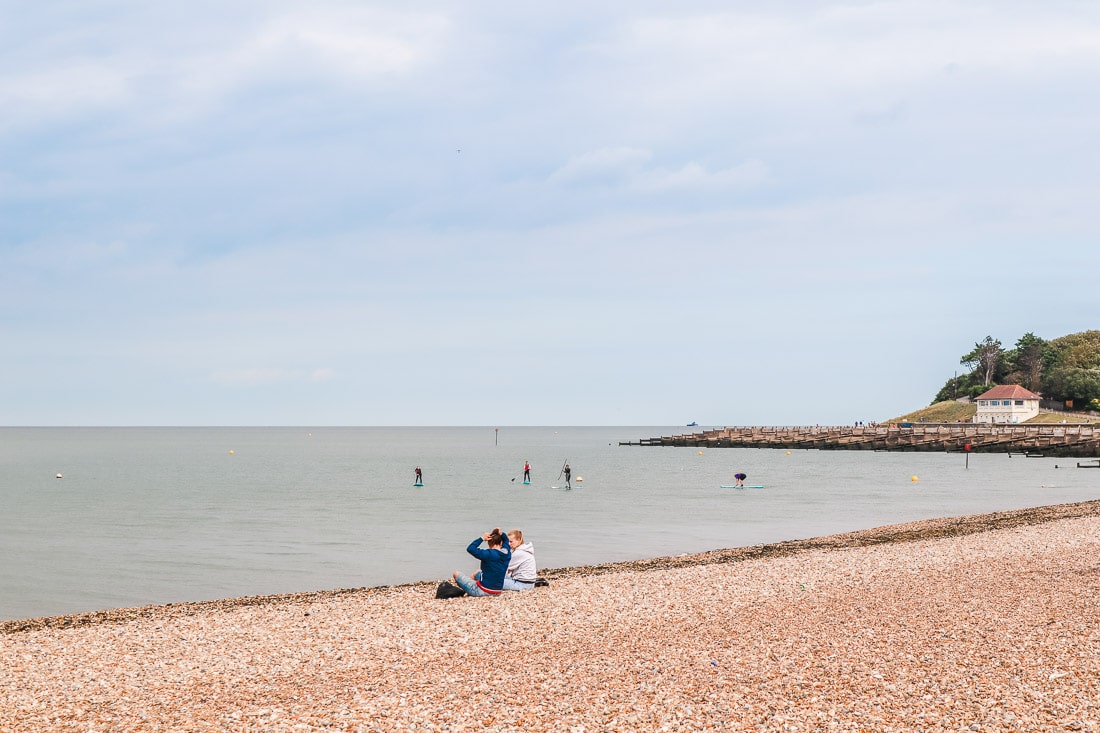 Whitstable is a a colourful town – something you'll notice as you explore the seafront promenade. Colourful shutters, celebratory bunting and pretty flowers all line the route.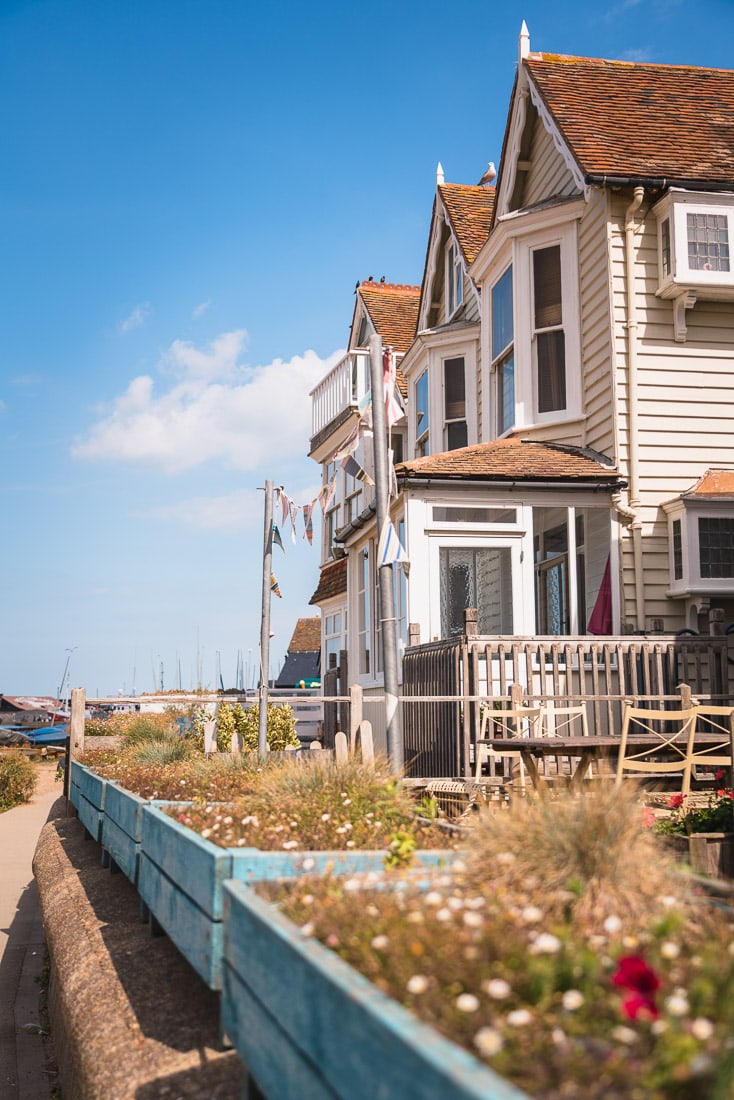 The tidal shifts on the coastline in Whitstable are so dramatic that at low tide, a huge gravel bank appears opposite Tankerton Slopes. It's nicknamed 'The Street' and stretches for around half a mile into the Thames Estuary.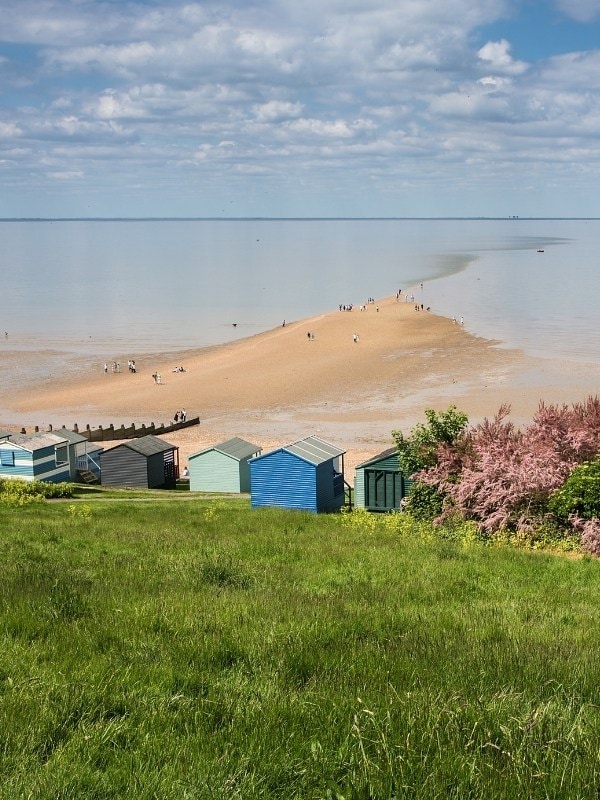 Come rain or shine, no British seaside trips is complete without an ice cream! Head to Sundae Sundae on Harbour Street for the best ice cream in town. The sea salt caramel was our favourite.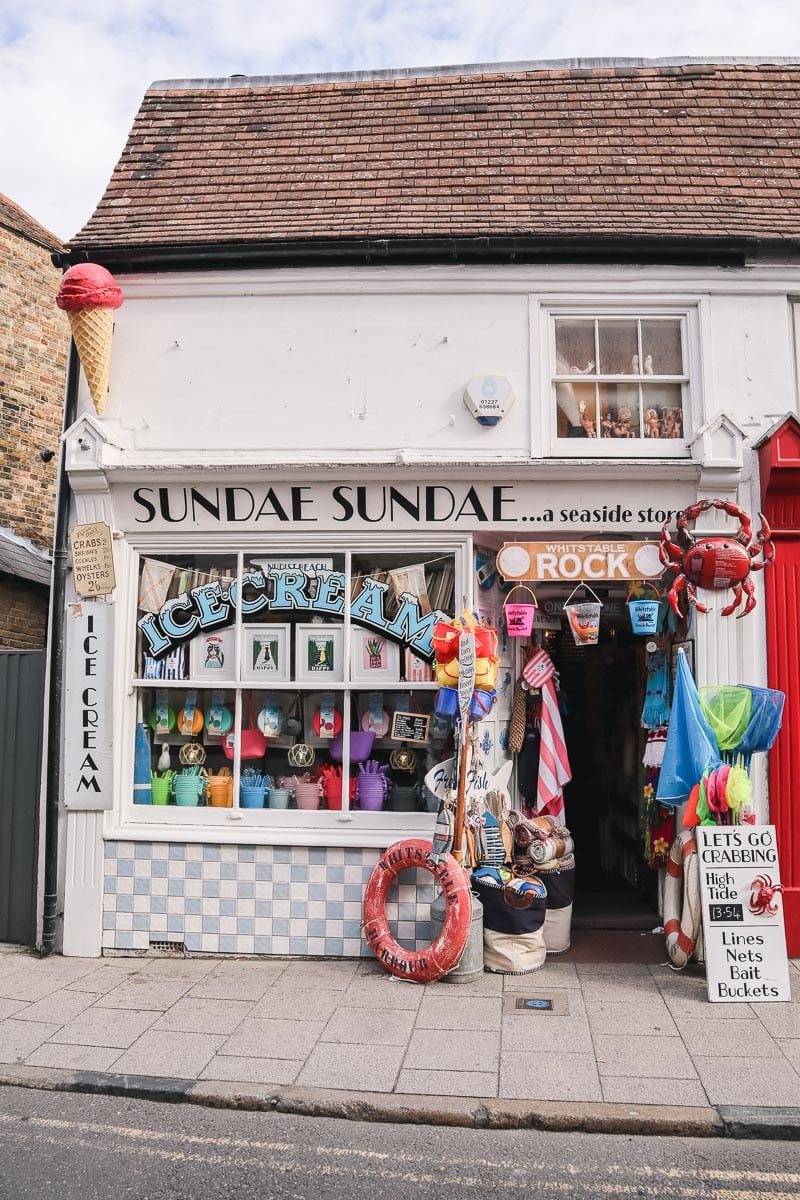 If you're spending the day in Whitstable, you simply have to walk along the water's edge towards Herne Bay. The promenade is popular with walkers and cyclists. Plus, from time to time you'll spot an ice cream seller pushing a cart along, ringing the ice cream bell!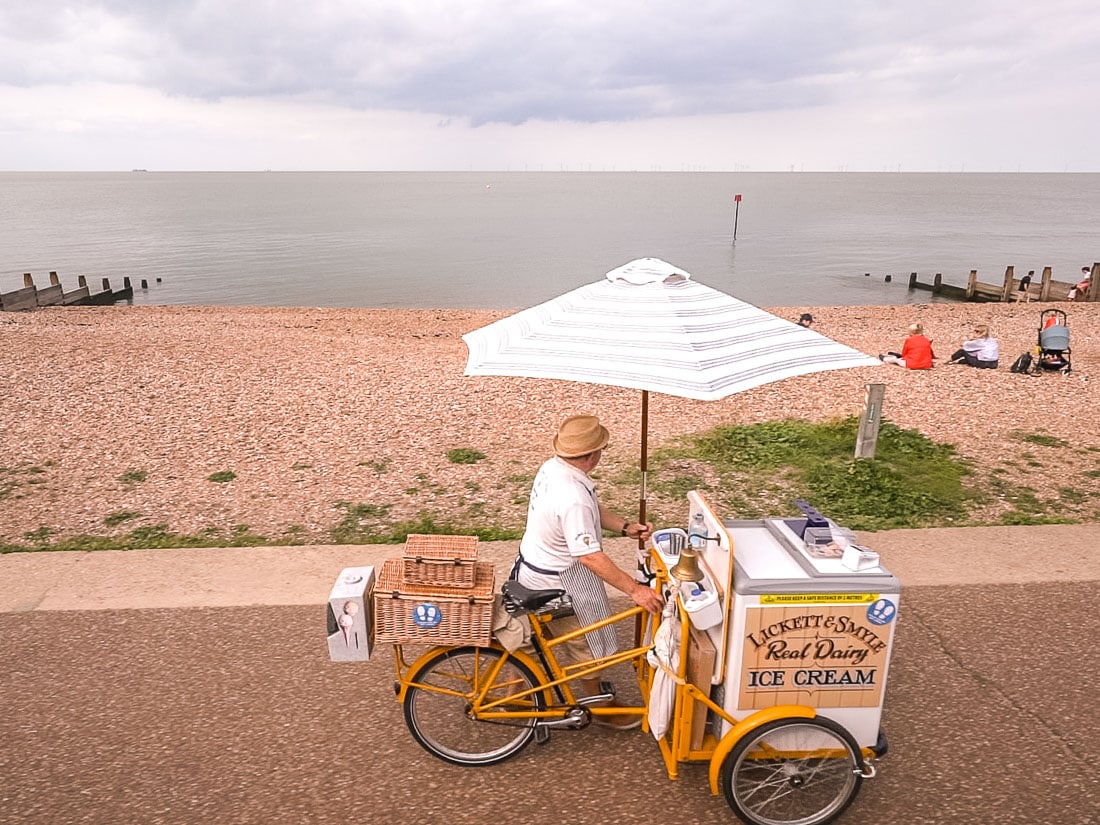 To one side is Tankerton Slopes, which is lined with colourful beach huts in every colour of the rainbow.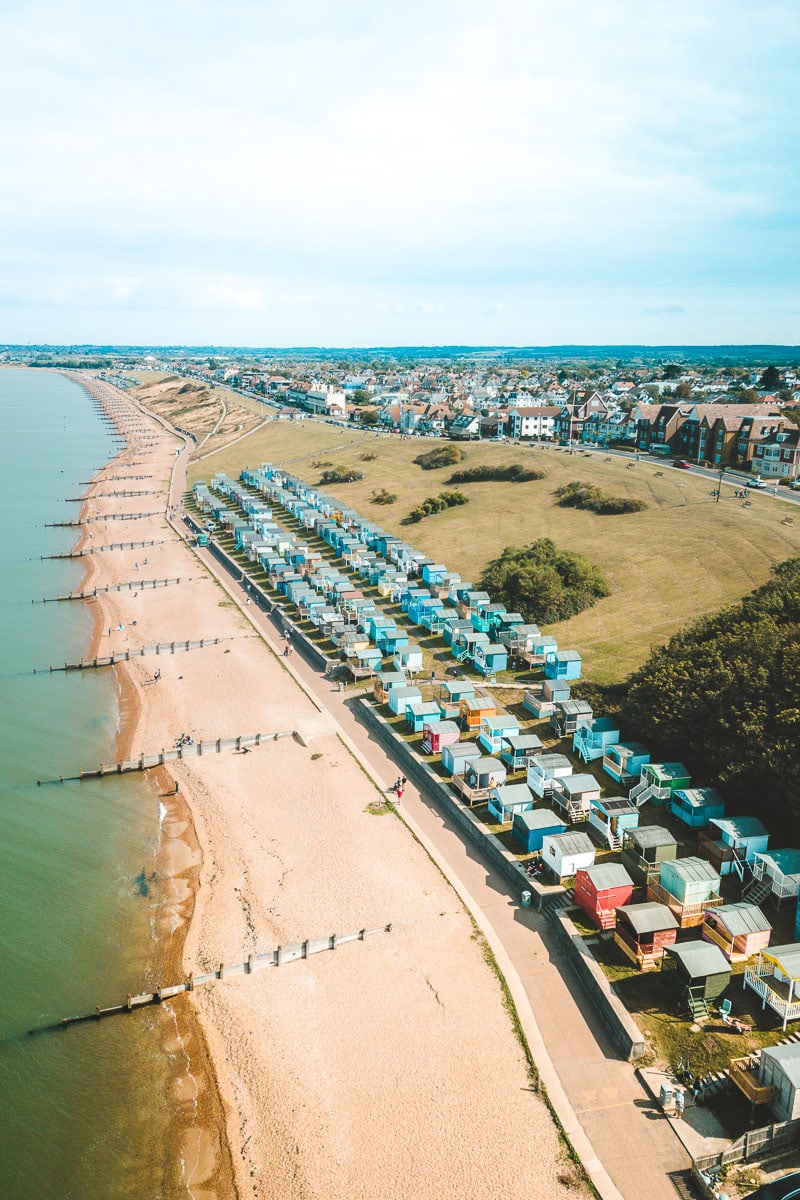 Turquoise, orange, blue, yellow, pastel pink, green and more… you'll struggle to choose your favourite.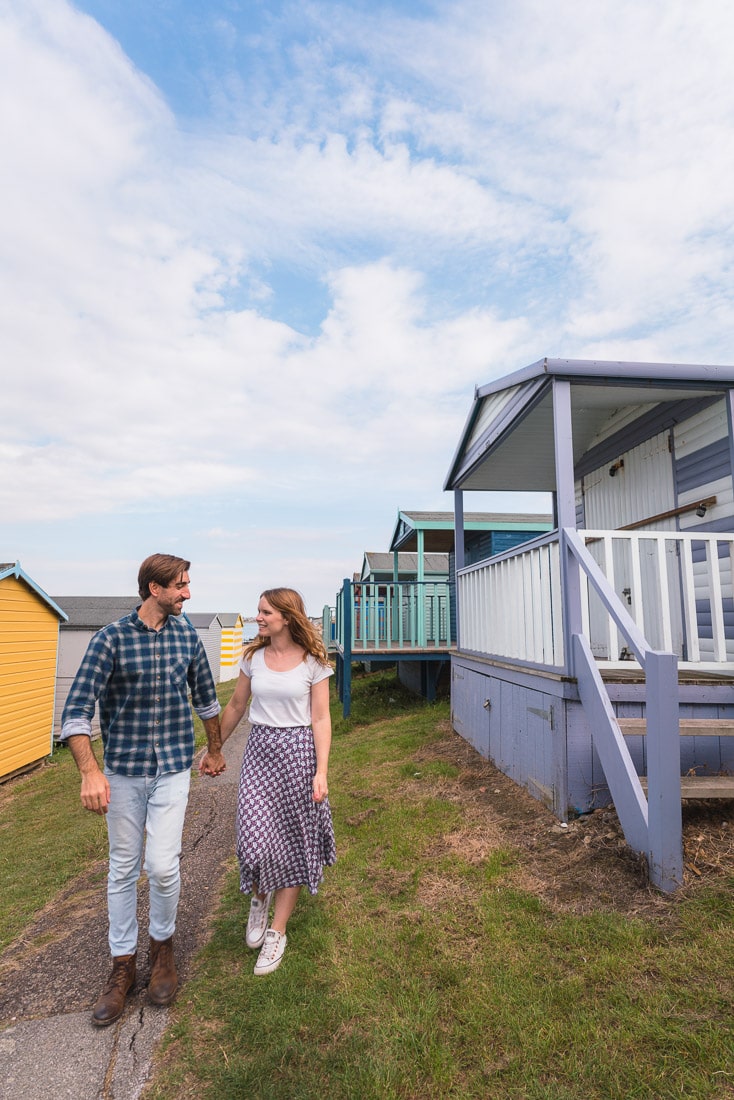 … although fans of Pirates of the Caribbean might be drawn to this one in particular! Ahoy there, matey!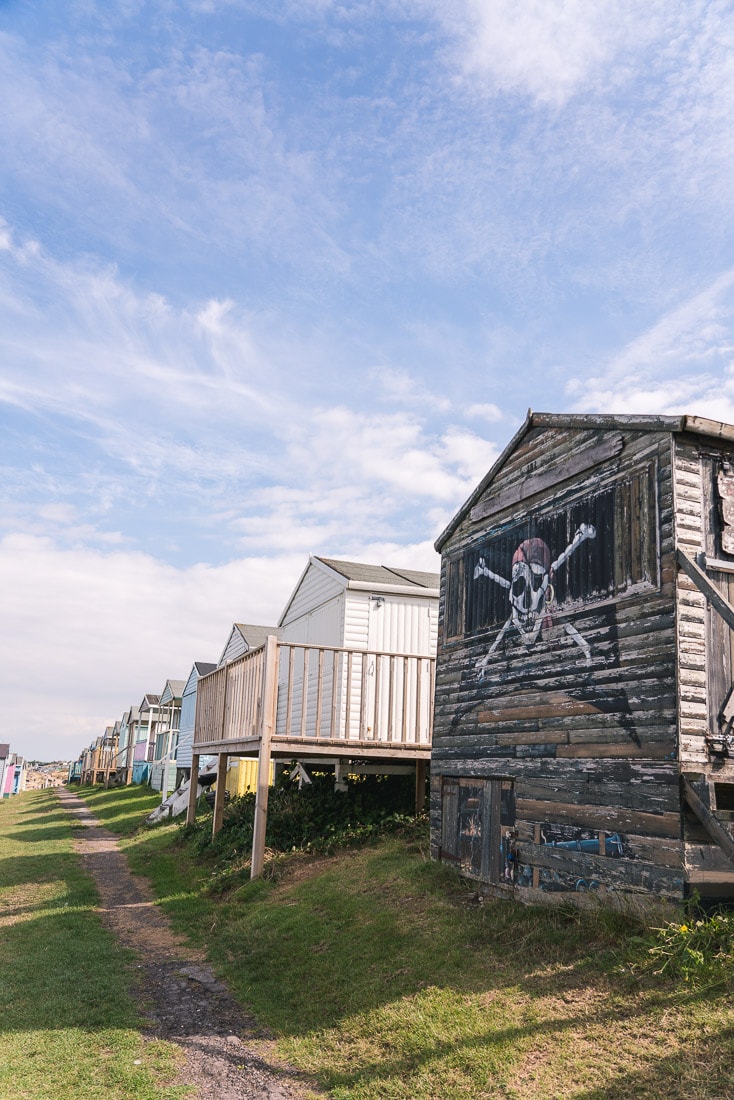 Whitstable has a charming high street packed full of independent food stores, cute cafes, tea rooms and boutiques. Visit Flory & Black for chic homeware and The Whiting Post for colourful outfits with a retro twist.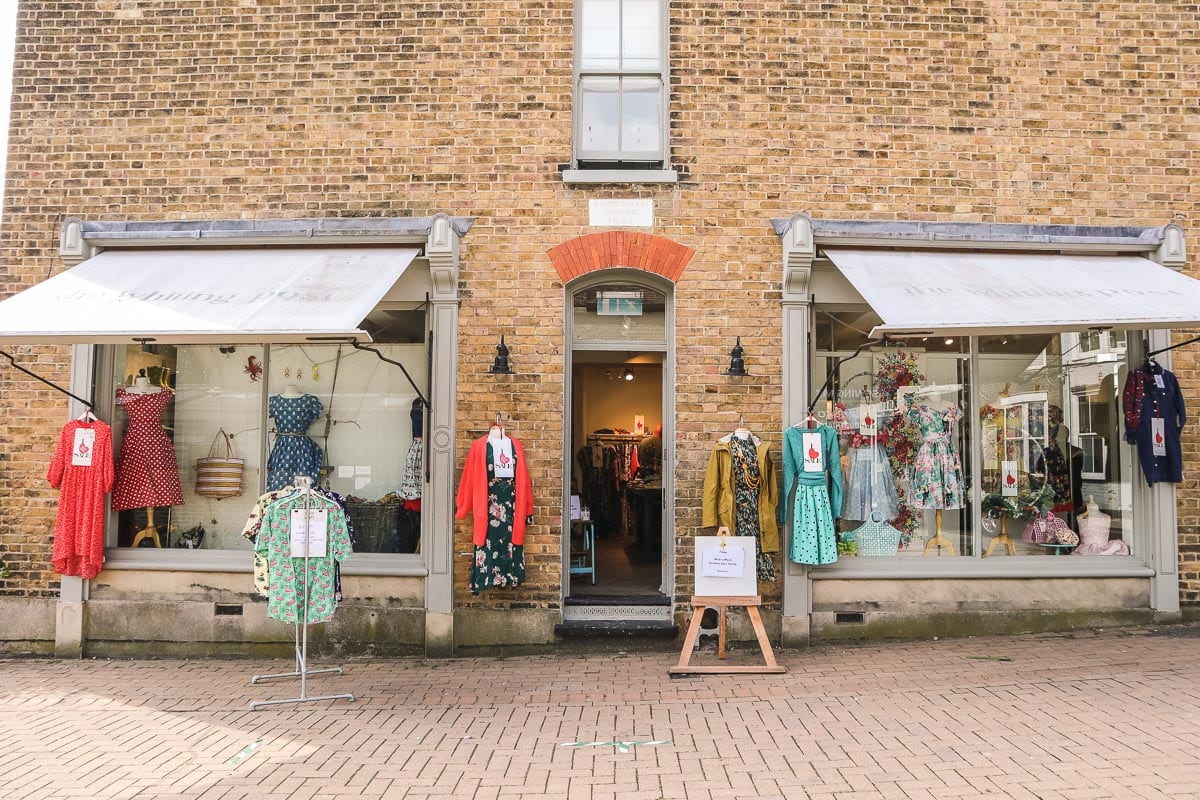 Who doesn't love CHEESE? The bright green Cheese Box specialises in British cheeses, with a few extra special offerings produced locally in Kent. Stock up on Kentish Blue, Blue Bell, Winterdale Shaw and Shaggy's Beard (goat's cheese) – just try not to devour them all on the train back to London!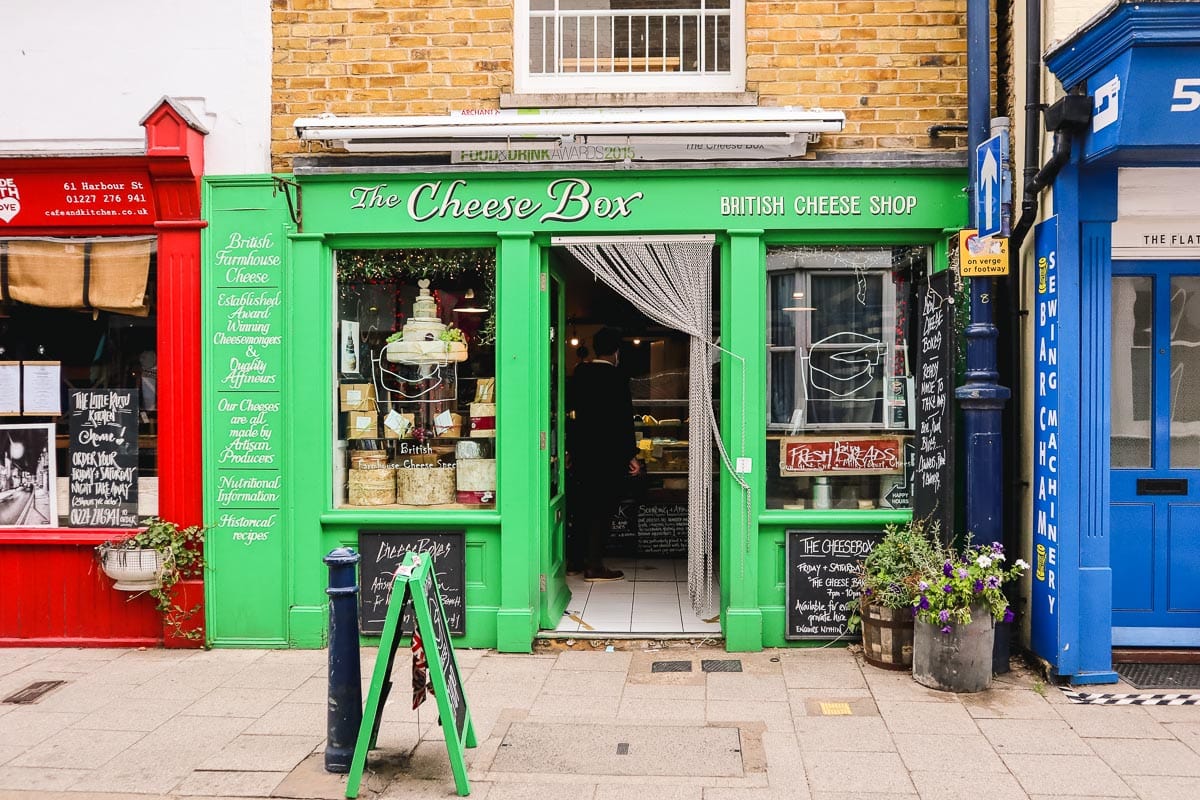 Need a caffeine fix? Blueprint Coffee serves up some of the best in town, and has benches outside which are a lovely spot to watch the world go by.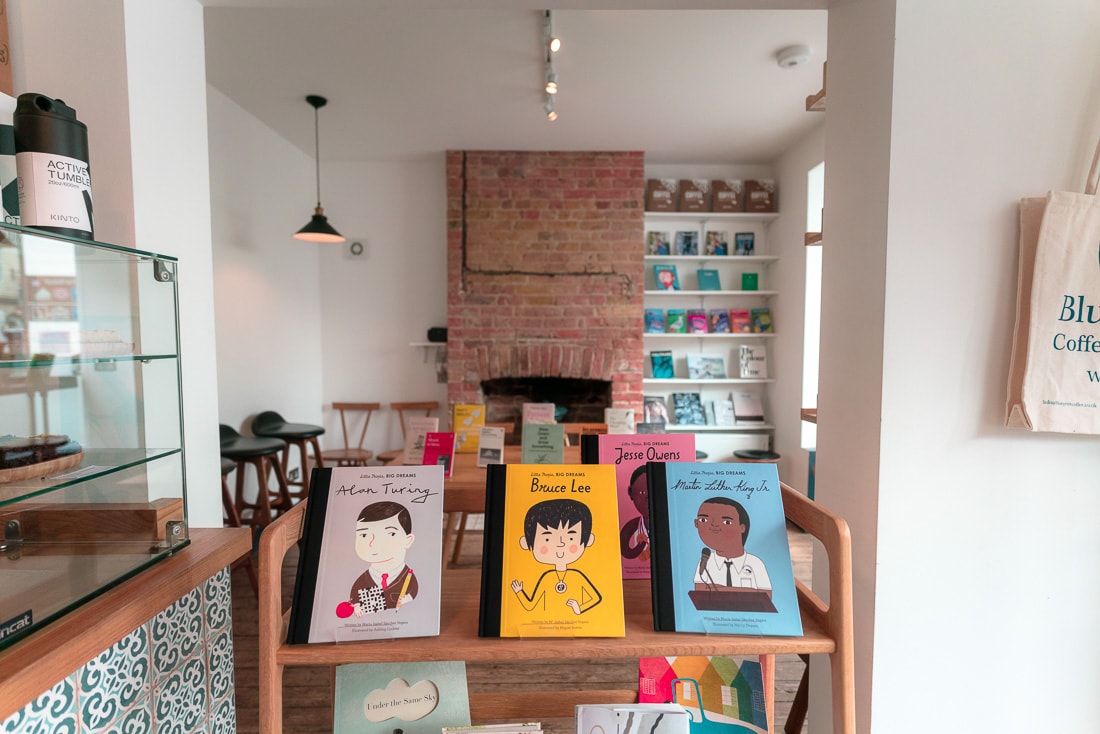 No trip to Whitstable is complete without sampling the local delicacy – oysters! They don't come fresher than this.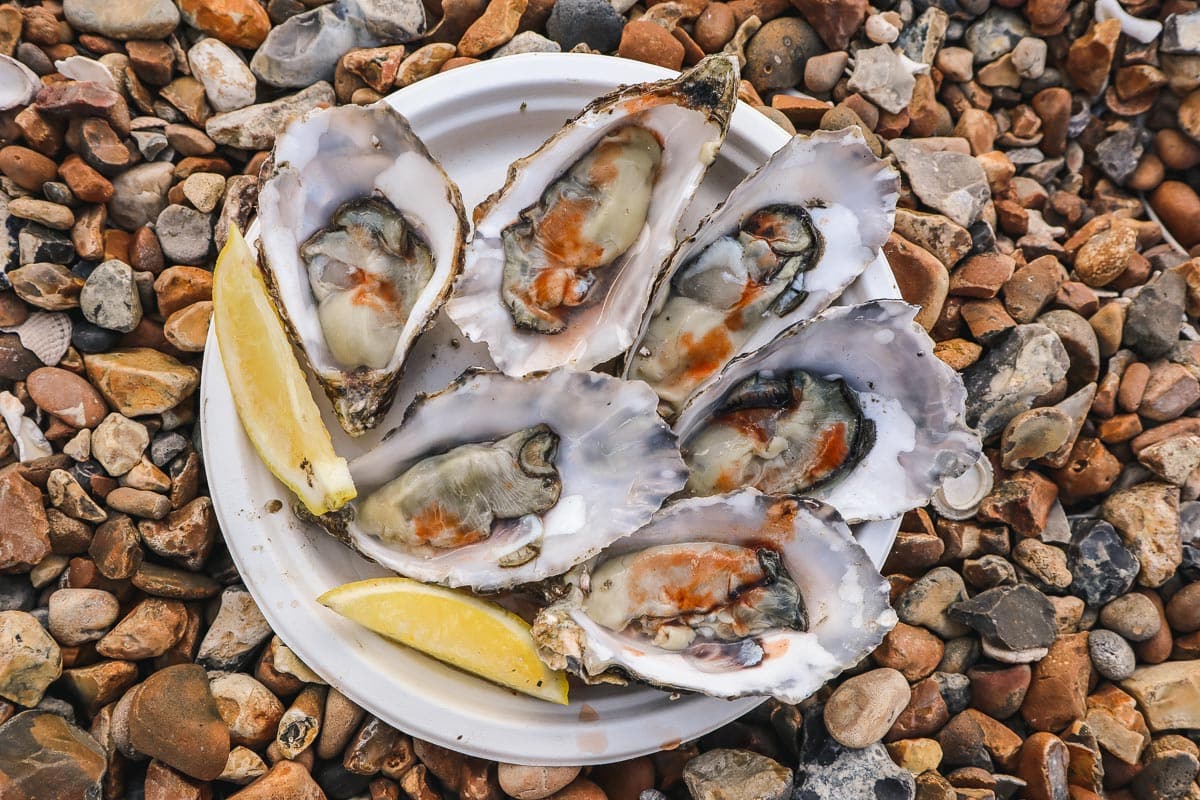 Wheelers is one of the most popular spots. The pastel pink and blue oyster bar is a Whitstable institution with over 150 years of history to its name.
Alternatively, pop down to The Forge right on the beachfront where a dozen oysters will set you back £10. Drizzle with tabasco, shallot vinegar and a squeeze of lemon, then knock them back as you sit on the pebbles looking out to sea.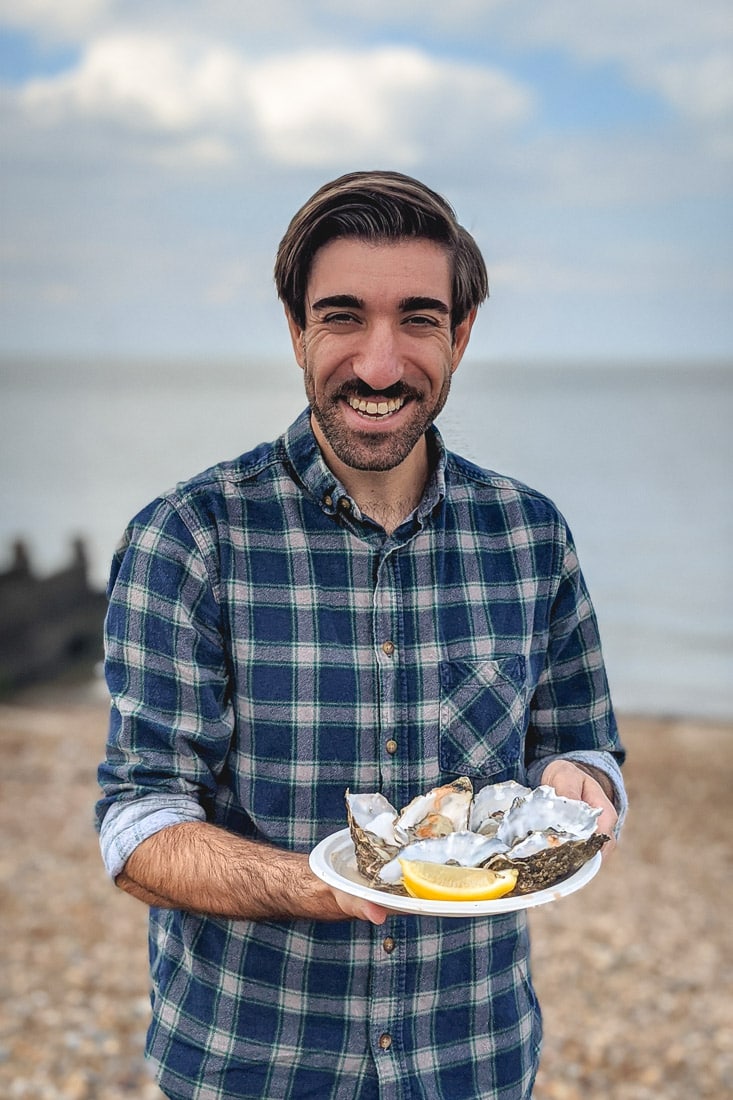 With so many oysters eaten each day, what do the restaurants do with the shells after eating? Wash them out and place them on the beach of course!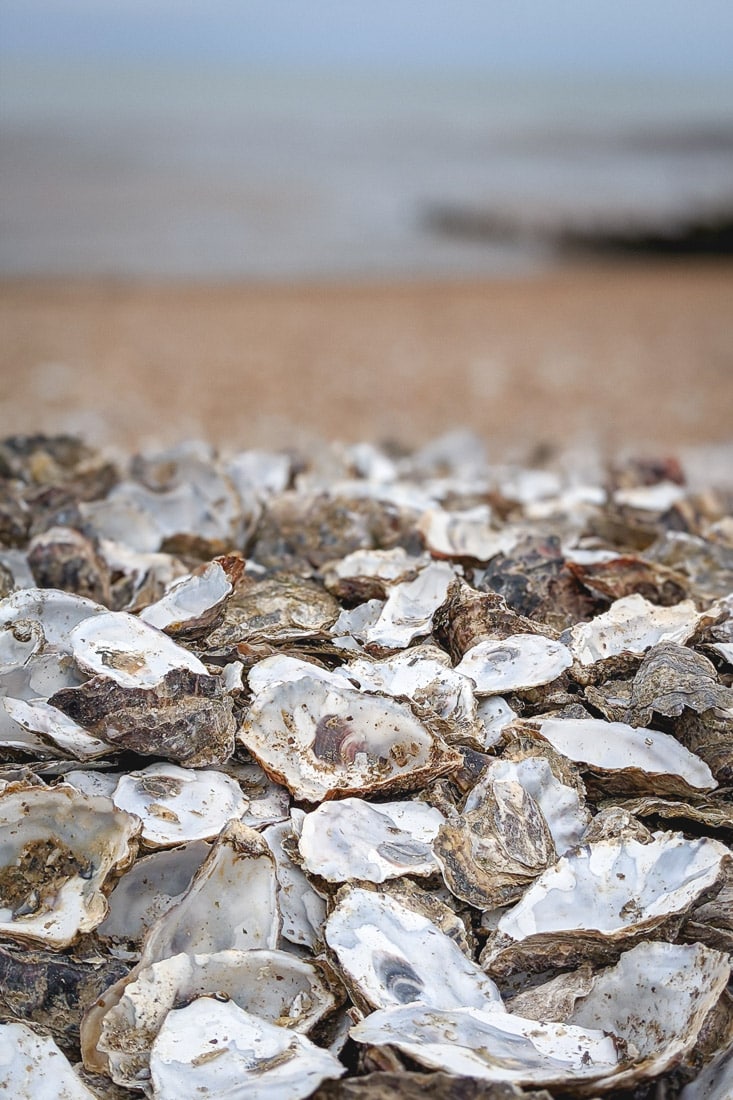 If oysters aren't your thing, you can't go wrong with fish and chips by the seaside. Add lashings of vinegar, a sprinkle of salt and a generous squeeze of tartare sauce and you've got everything you need for a hearty seaside lunch. Just watch out for the hungry seagulls overhead!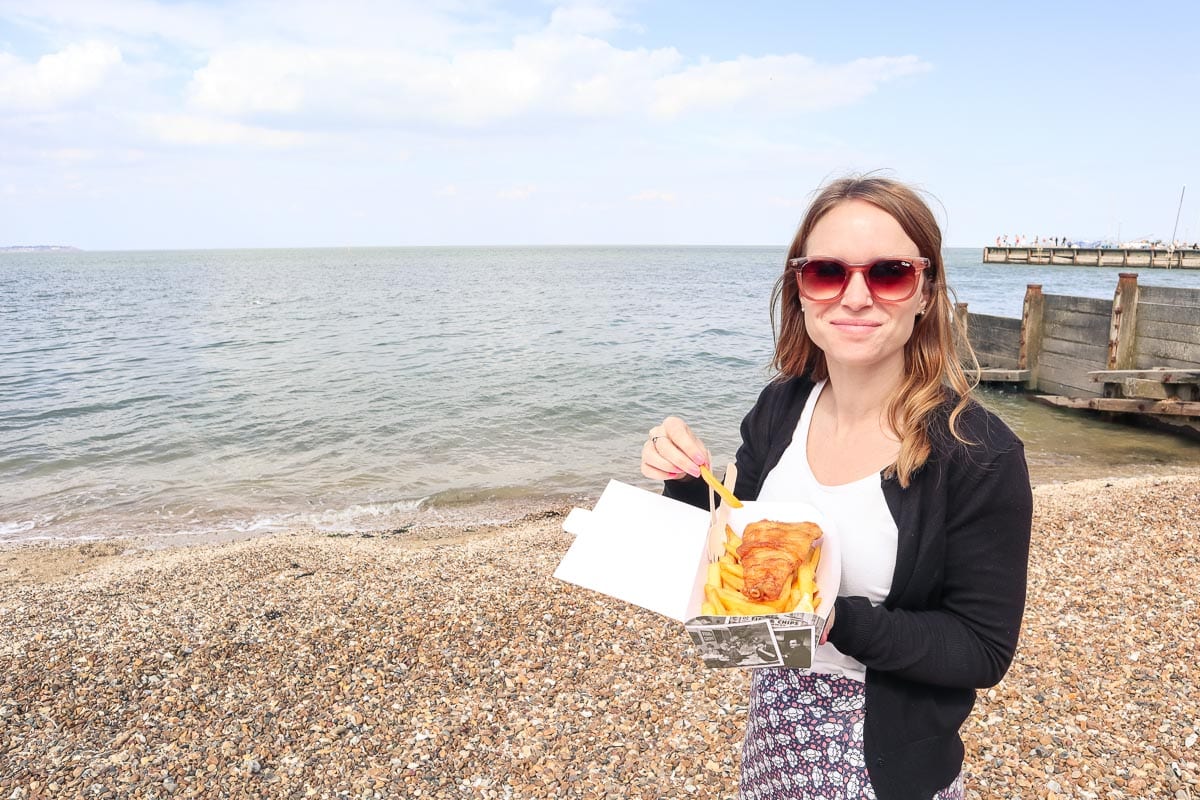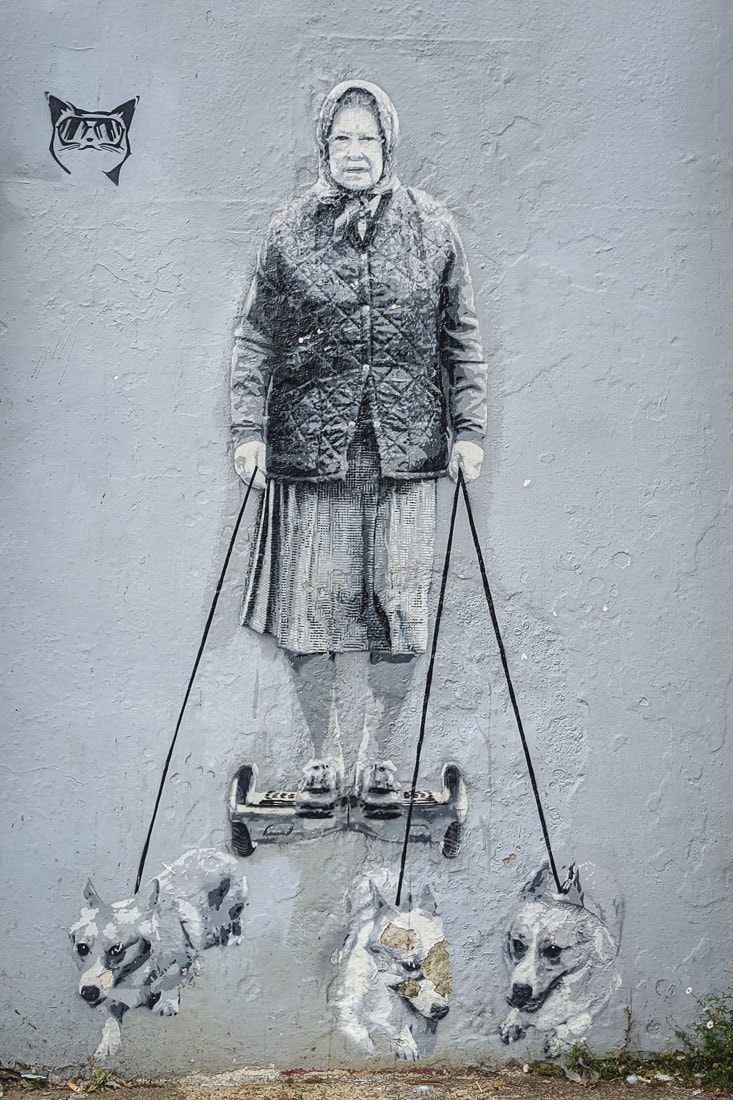 There's a big arts scene in Whitstable, which you'll notice not only by how many galleries there are, but also the quirky street art dotted around the town. One of our favourites is the mural of The Queen walking her corgis on a hoverboard!
Wondering where to go for a drink at sunset? Head to The Old Neptune pub, which sticks right out on the beach itself. It has a huge terrace area too, perfect for a relaxing drink after a busy day of exploring.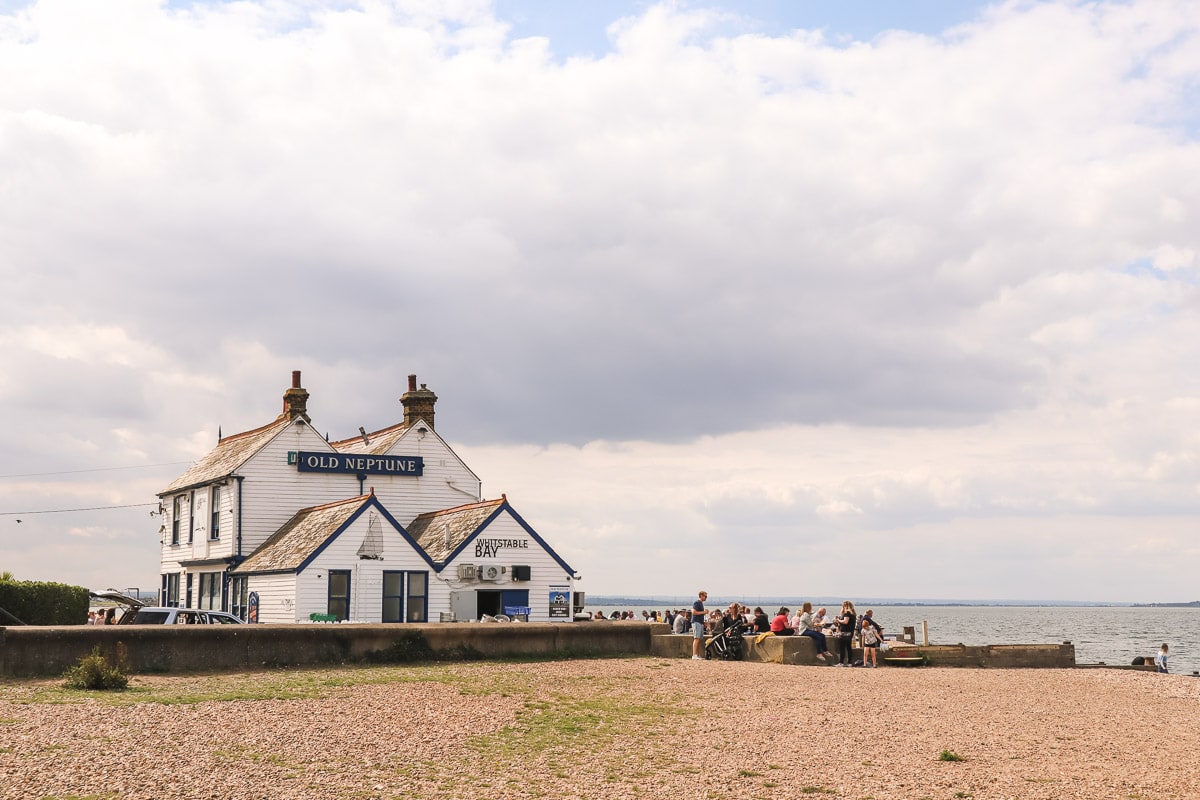 We'd recommend trying a pint of Whitstable Bay pale ale. The local beer has a sweet maltiness with fresh pine notes, and is an ideal thirst quencher after a walk along the beach.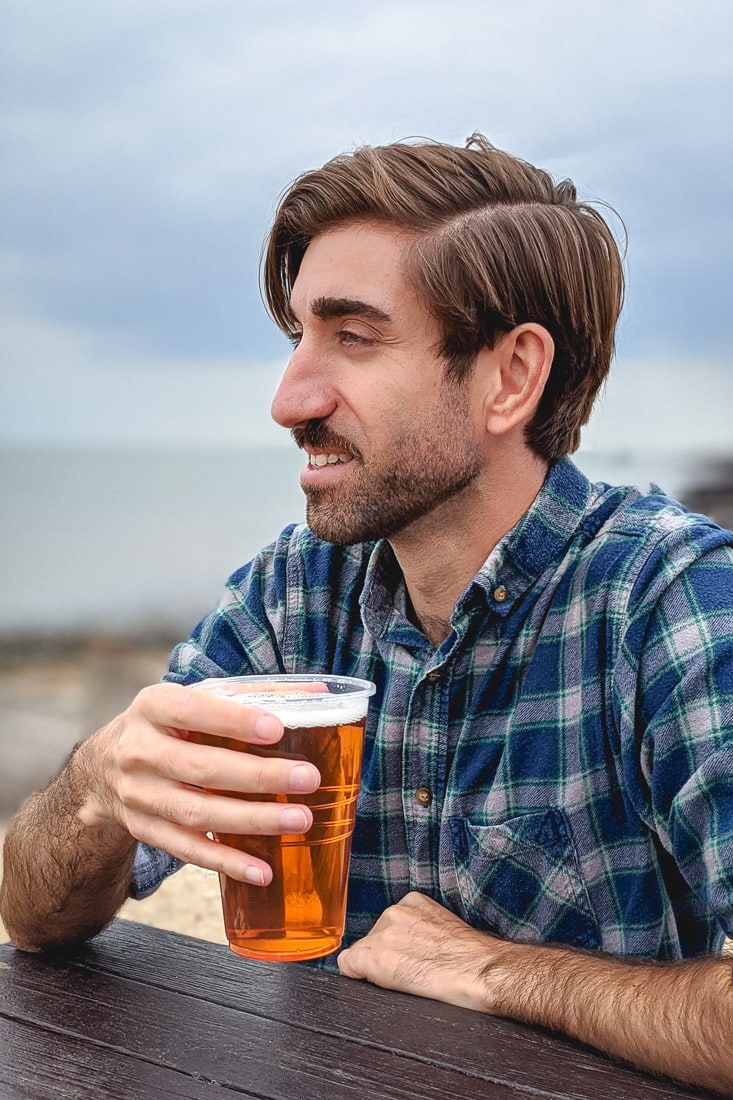 There are several great restaurants to choose from in Whitstable. We'd recommend booking a table, as some only have a small capacity, and can get busy.
For super fresh seafood, expert fish cookery and barrel-loads of traditional charm, we'd recommend dinner at The Whitstable Oyster Company (also known as the Whitstable Oyster Fishery Company). We tried the Thornback Ray – a local fish, which was delicate and succulent, and came with a wonderfully moreish caper and brown butter sauce.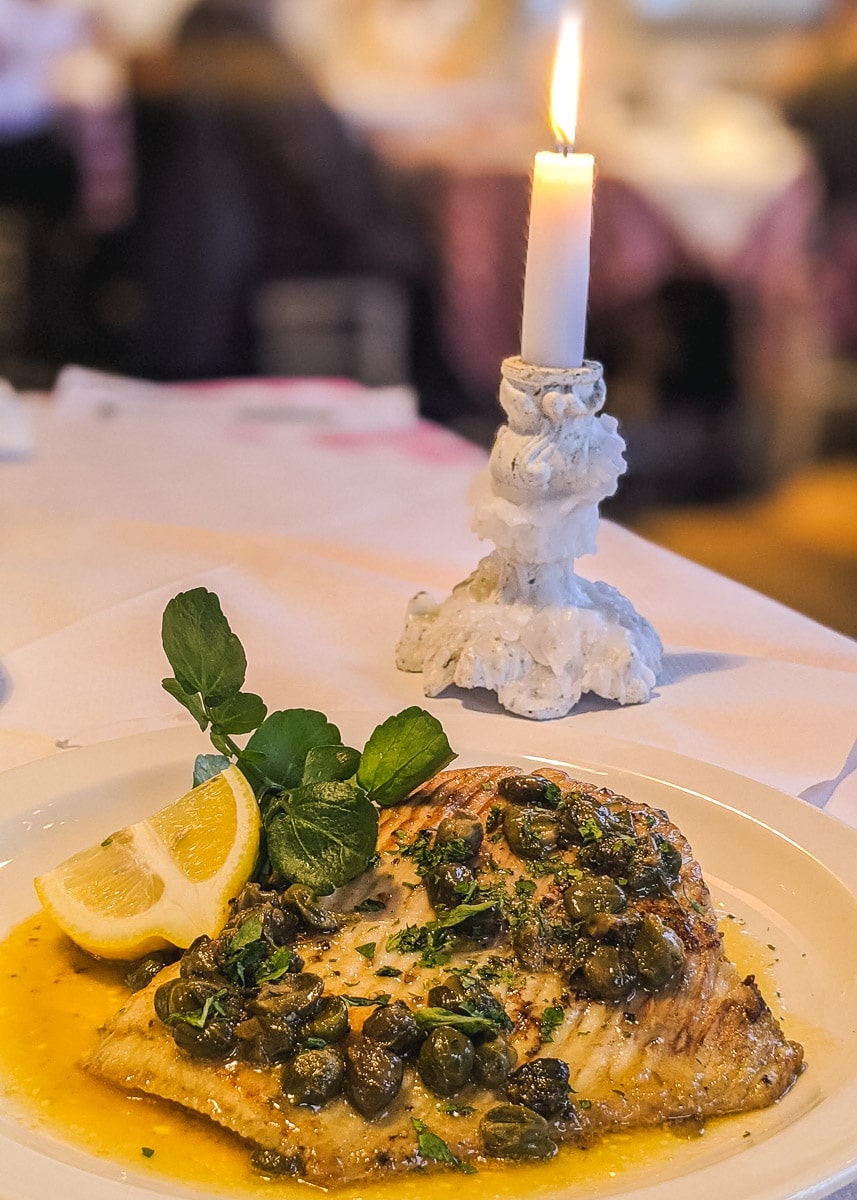 Whitstable is an easy place to reach from London by train, with direct trains from Victoria or St Pancras taking just over an hour. To save money, book in advance and use a National Rail Railcard. We used our Two Together Railcard and saved a third on our tickets. Also, don't forget that at the moment you need to wear a face covering on board all public transport and within stations.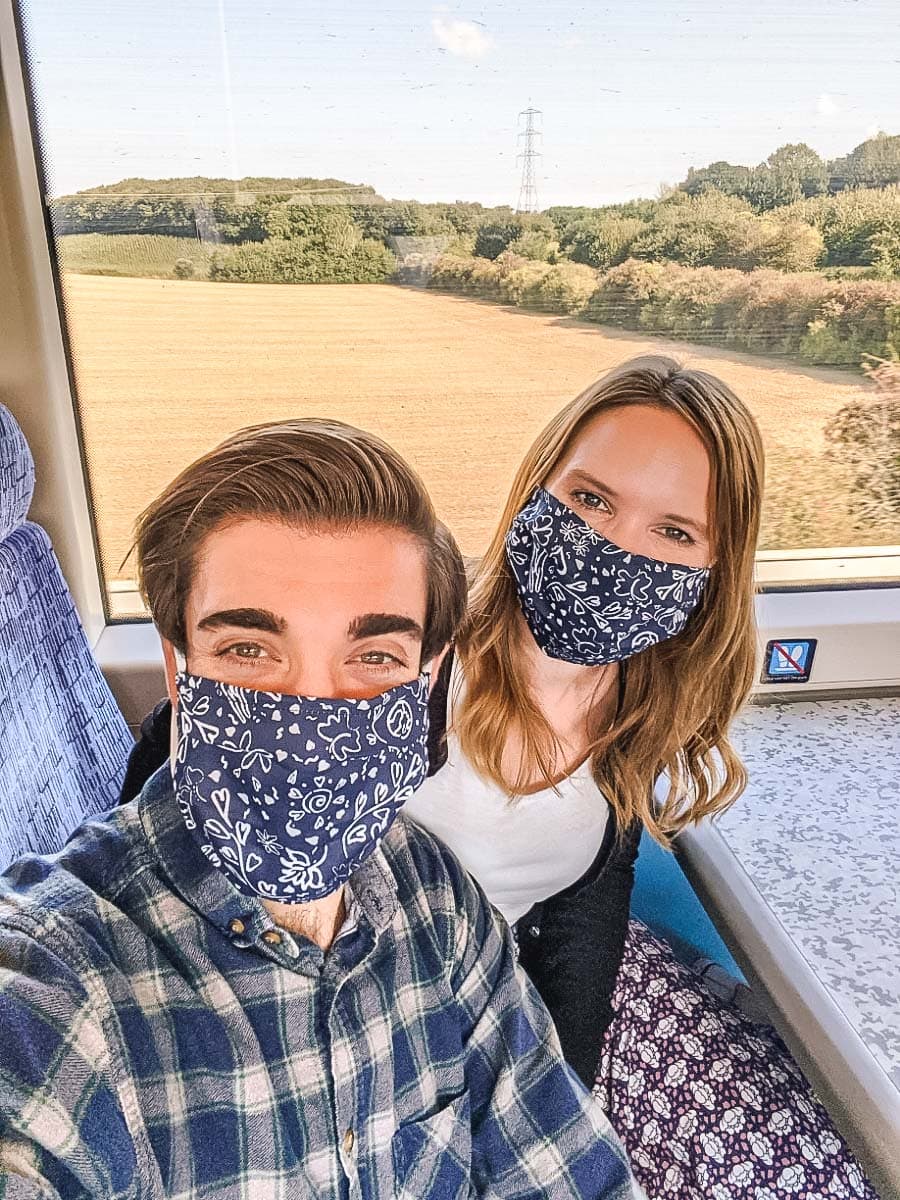 As your trip to Whitstable draws to a close, no doubt you'll find yourself looking up house prices and trying to pick out your dream cottage along the seafront. Well, we did anyway!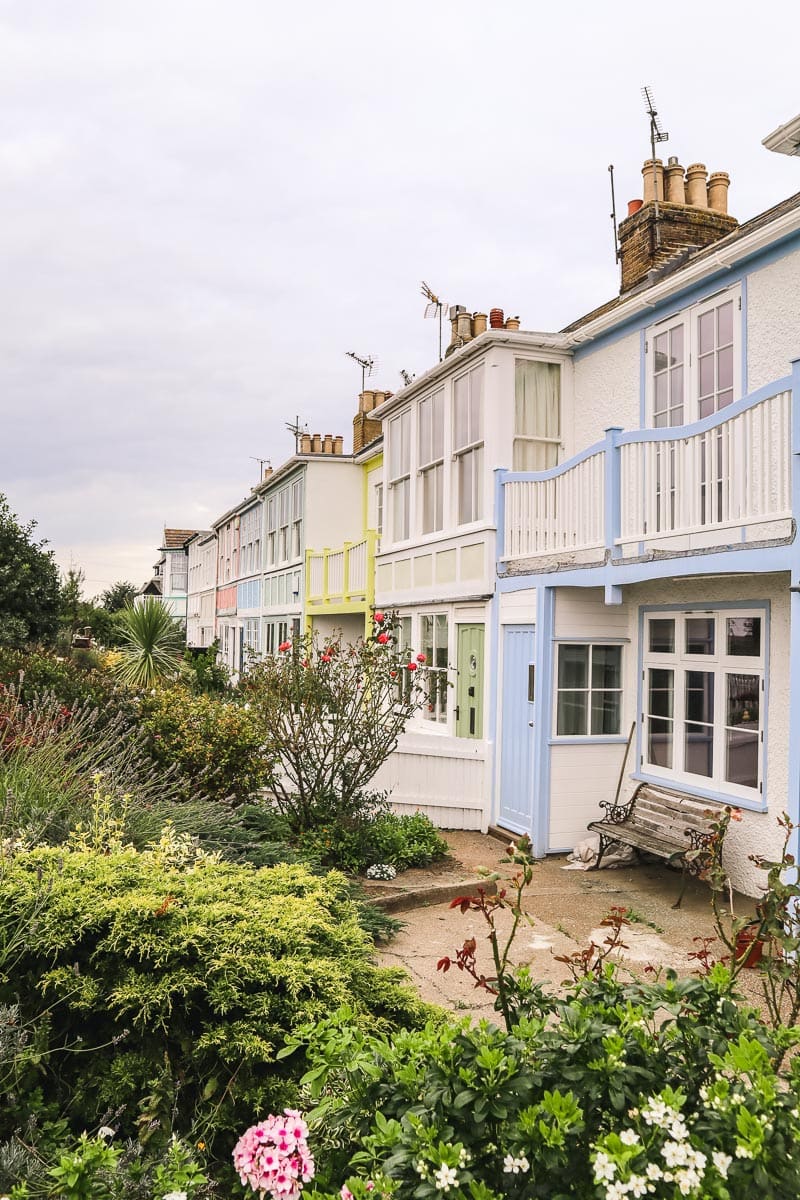 Don't forget to take one last selfie on the beach before you leave. Until next time, Whitstable, we've had a blast!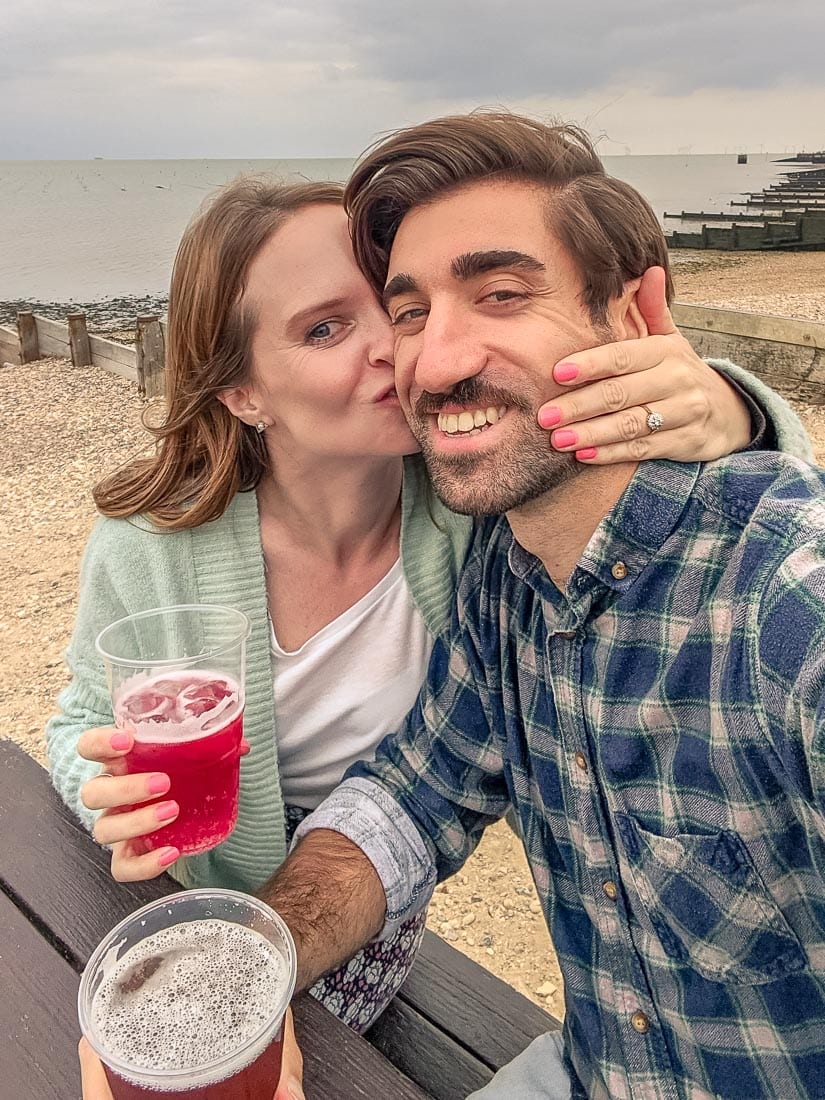 ---
A big thanks to National Rail for collaborating with us on this project. If you'd like to to find out more, you can learn about National Rail's safer travel pledge here.
Enjoyed this post? Pin it for later…