Fancy trying the Pendle Hill walk? Find out all about walking this stunning route in Ribble Valley, Lancashire.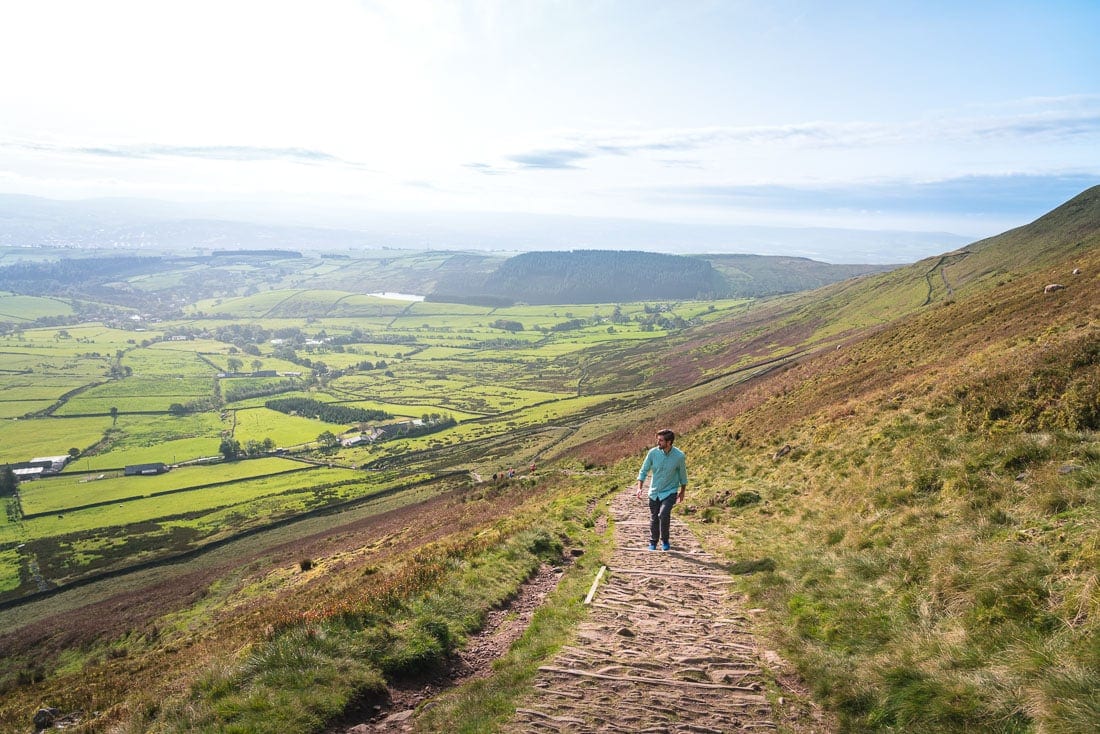 The Pendle Hill walk is a beautiful route which offers stunning views of the Lancashire countryside. If you're visiting Ribble Valley, it's one of the most popular walks to do.
On all of our trips around Britain, we love nothing more than exploring a destination on our own two feet. We've been on plenty of gorgeous walks this year including the Beachy Head lighthouse walk, a gorgeous wander through Epping Forest and the Chess Valley walk.
We've had lovely messages from you guys about how useful these walking guides are, and many of you have said that you've gone on to follow in our footsteps. So, it's time for another walking guide.
This time we're taking you with us as we climb Pendle Hill in Lancashire. It's one of the area's most impressive landmarks – you can see it for miles. It looks steep, and while it will have you huffing and puffing a little, the effort is 100% worth it!
Ready for the lowdown? Here's our guide to the Pendle Hill walk.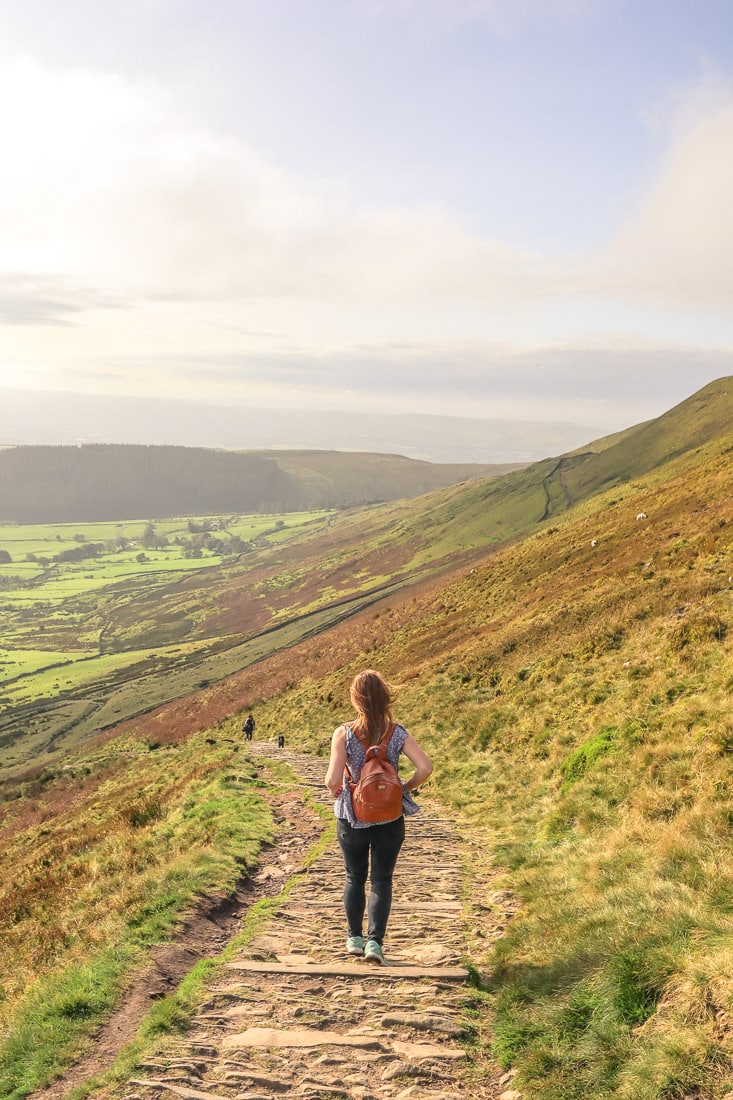 ---
What is Pendle Hill?
Just 51 metres short of being considered a mountain, Pendle Hill is the highest point in the Ribble Valley. Measuring 557 metres, the hill is within the Forest of Bowland (Area Of Outstanding Natural Beauty) and boasts spectacular views over the Lancashire countryside and across to Yorkshire. You can even see as far as Wales on a clear day!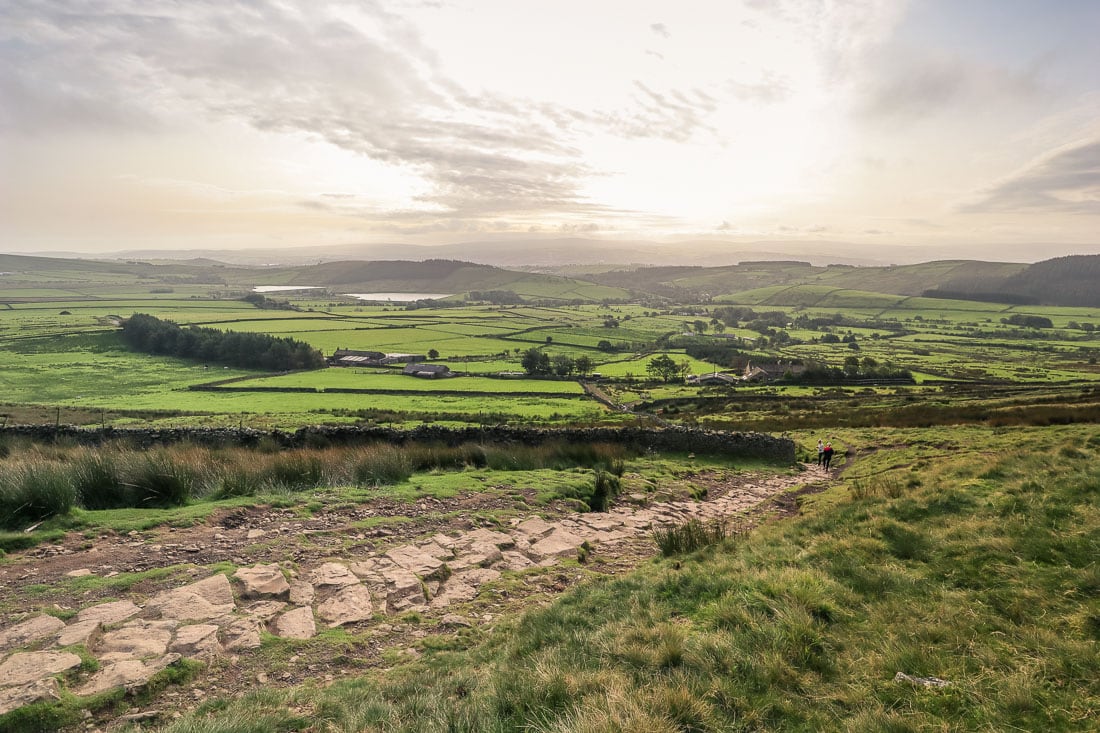 It's a local landmark. As you drive around the region, you'll keep spotting the steep slope of the hill. It's visible from a long way away, and is instantly recognisable. In this photo of Clitheroe you can see Pendle Hill in the background.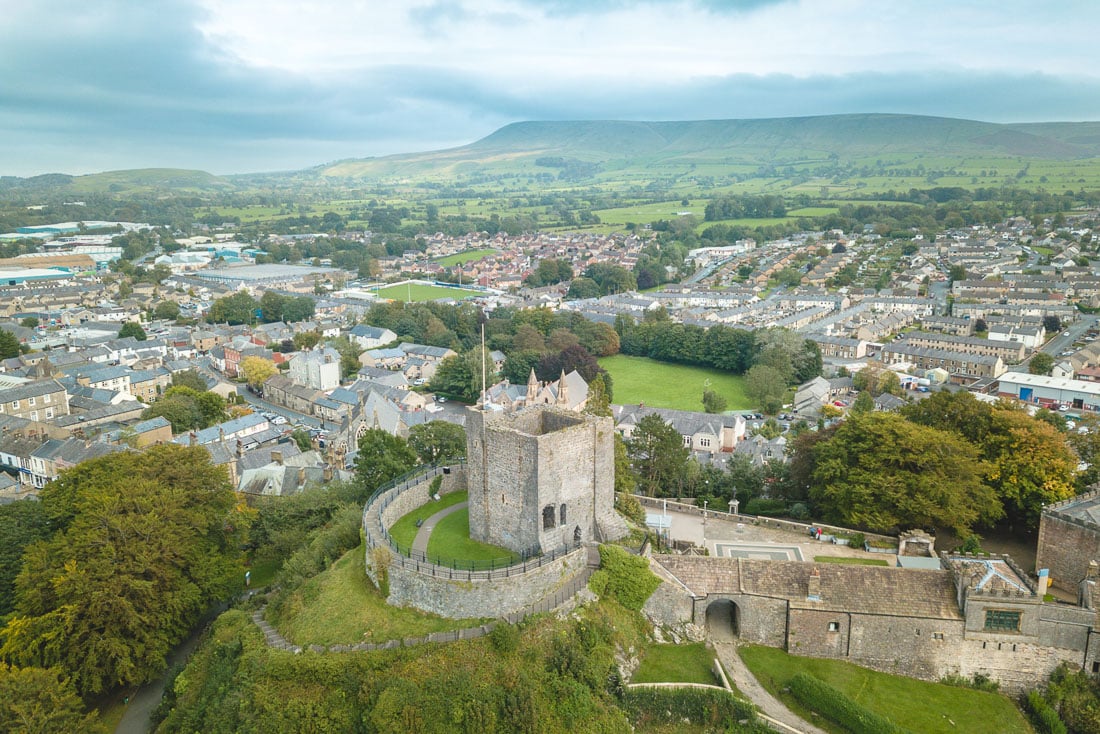 It has a fascinating and mysterious history too. It was the home of the Pendle Witches who were tried and executed for witchcraft in 1612. These witch trials are among the most famous witch trials in English history. In fact, the twelve accused all lived close to the hill, and were charged with murdering ten people using witchcraft.
Pendle Hill is a highlight of the 45-mile Pendle Way – a circular walk which passes through the stunning Lancashire countryside, passing waterfalls, ancient churches and adorable villages. It's also a feature of the 43-mile Bronte Way – another popular route which takes in lots of famous spots from the Brontë family's life.
How long does the Pendle Hill walk take?
If you're planning to walk up Pendle Hill, there are a few options of routes. The most common is to climb up the steep step-like path. It's a well-kept trail, and while it is quite a tough gradient, it doesn't take that long to reach the summit.
From the base of the hill near Barley Lane, it took us around 25 minutes to climb to the top. I'm relatively fit, and still found I was out of breath for a lot of the walk. It's a challenge, but don't worry you can stop as much as you want. When you see the views, you'll want plenty of photo breaks!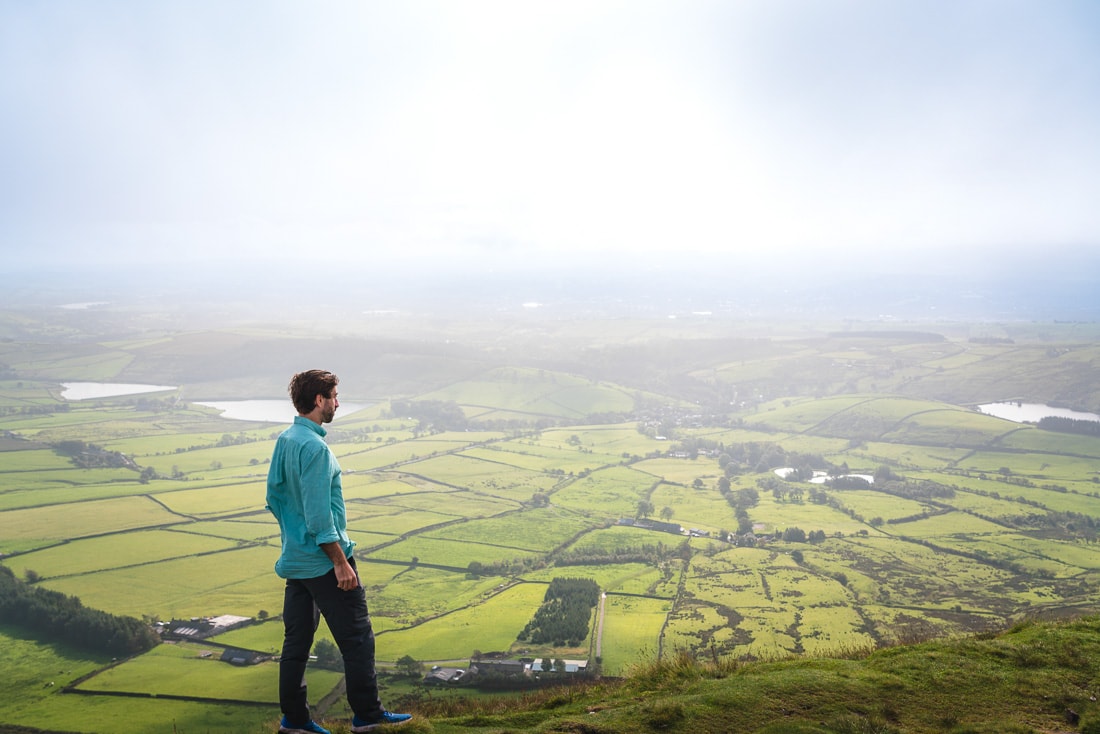 If you're looking for longer routes or full day hikes, there are some fabulous circular routes starting in Barley, taking you past Black Moss Reservoir, as well as Lower Ogden Reservoir. There are also some longer routes starting in and around the pretty village of Downham.
How to get to the Pendle Hill walk
We asked for advice from locals on this part, so this is coming directly from them! With only a few hours to spare, they recommended we park on Barley Lane. There are several lay-bys along the road, and it's a popular place for people to park to climb the hill.
Type in the postcode BB9 6LG and it'll show you the general area. Then look at the road which forks off Barley Lane towards the Pendle Hill Snack Bar. You should try to park on Barley Lane, close to that turning. Please note, you cannot drive up the road towards Pendle Hill Snack Bar as it is a private farm road.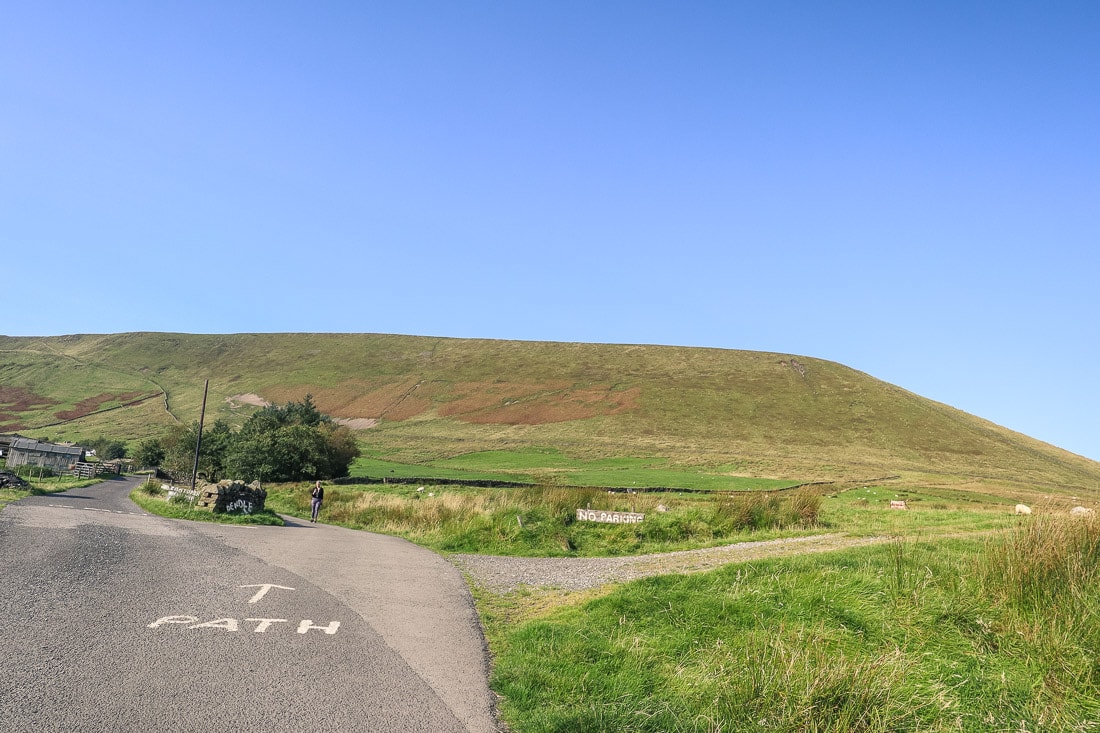 Once you're on foot, cross the cattle grid and walk up the private farm road to the start of the Pendle Hill walk. You'll see a big sign on the road directing you to the path. There's also a big board at the start of the walk with information about the route and the wildlife in the area..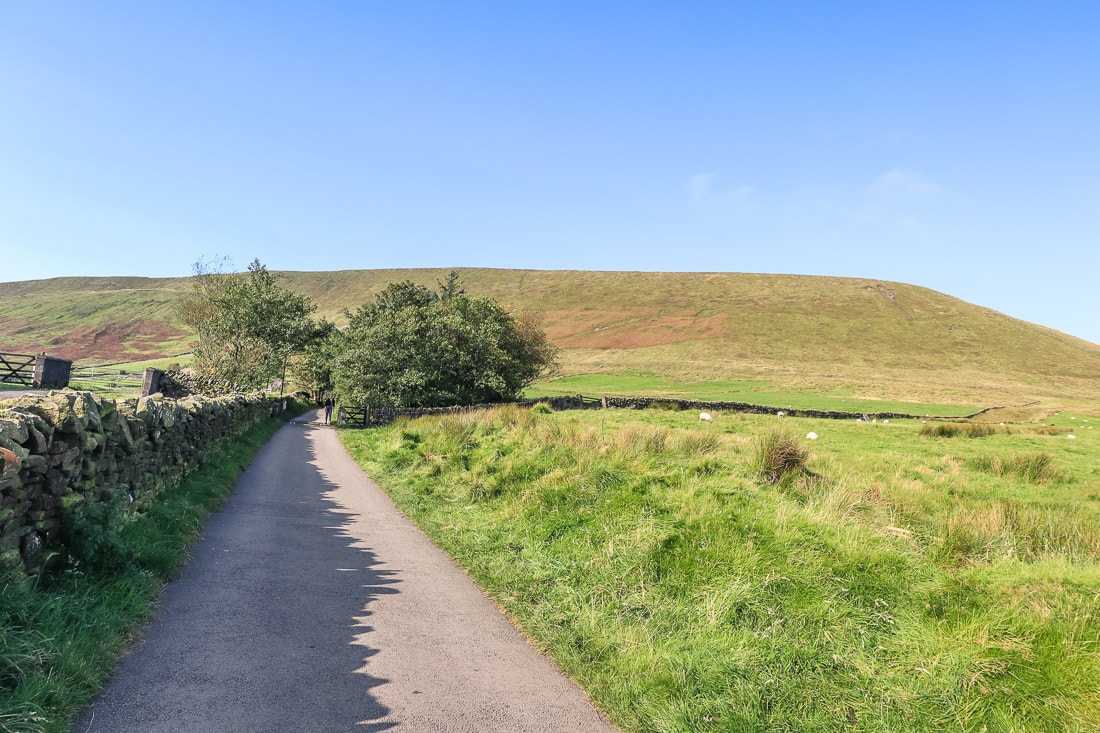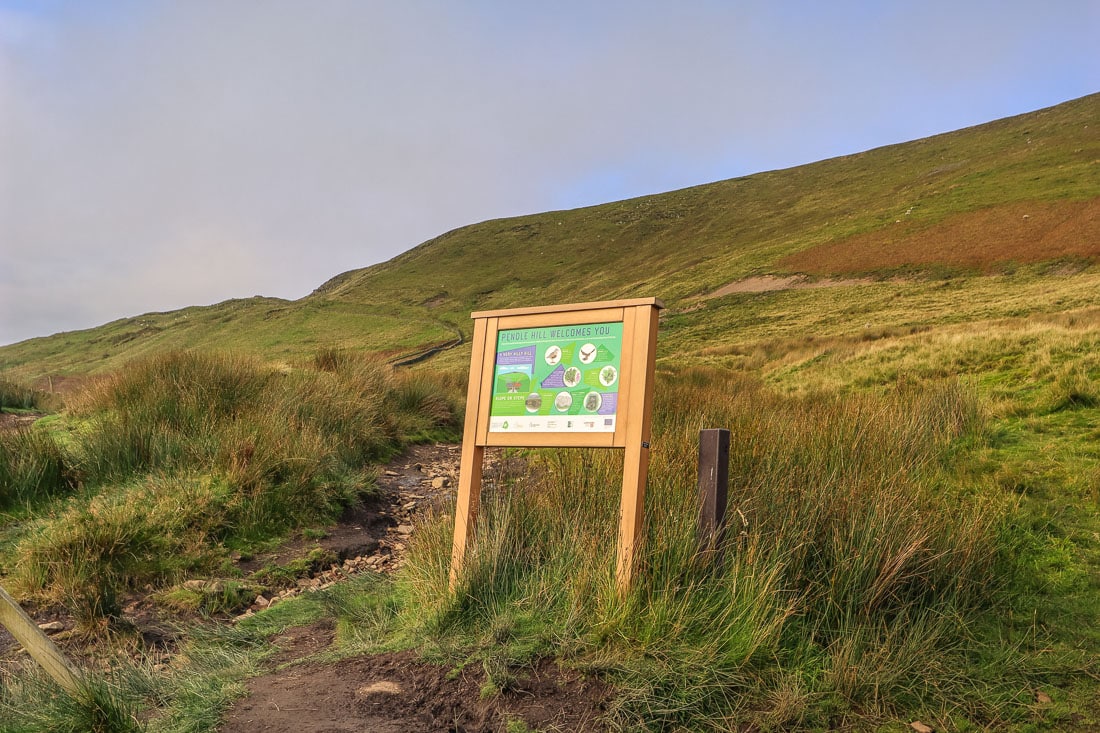 Is the Pendle Hill walk easy to follow?
Yes! The Pendle Hill walk is very easy to follow. Once you're on the steps going up, there's only one way to go… UP! If you fancy a more relaxed walk, there is a zig-zag path at a less steep gradient. Lots of people choose to do this in one direction, and the steeper path in the other.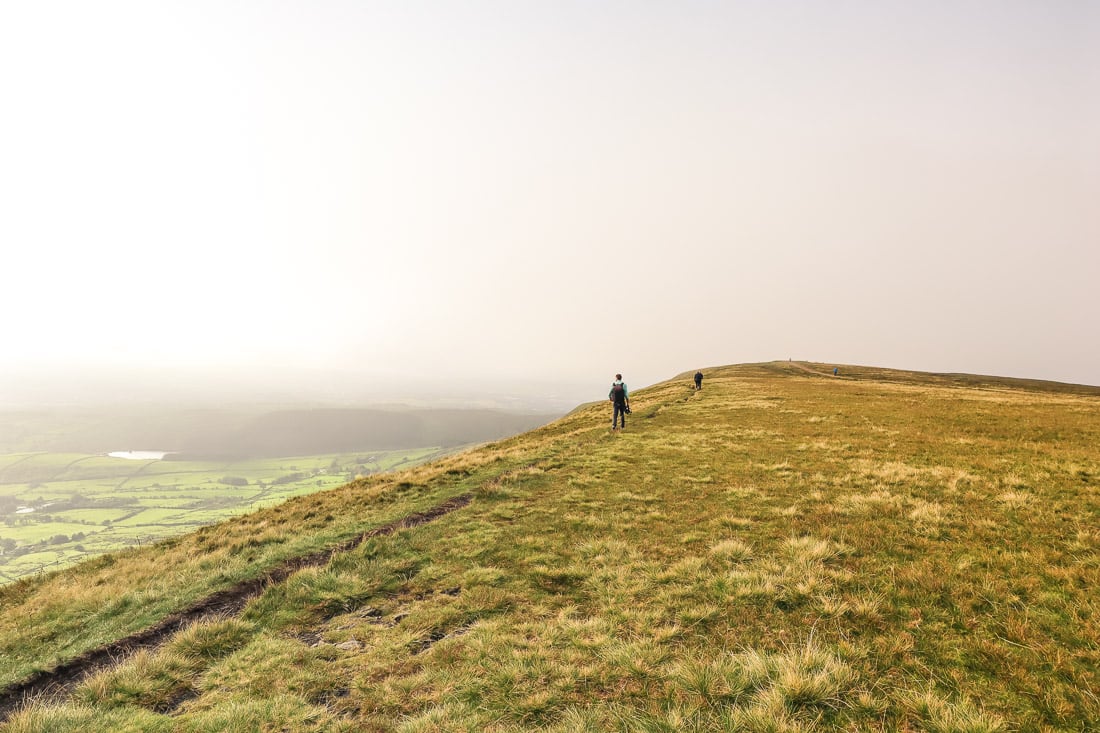 At the top you'll find a large white marker for the triangulation point. I was happy to see it come into view… I mean, it meant we didn't have to climb up any more steps!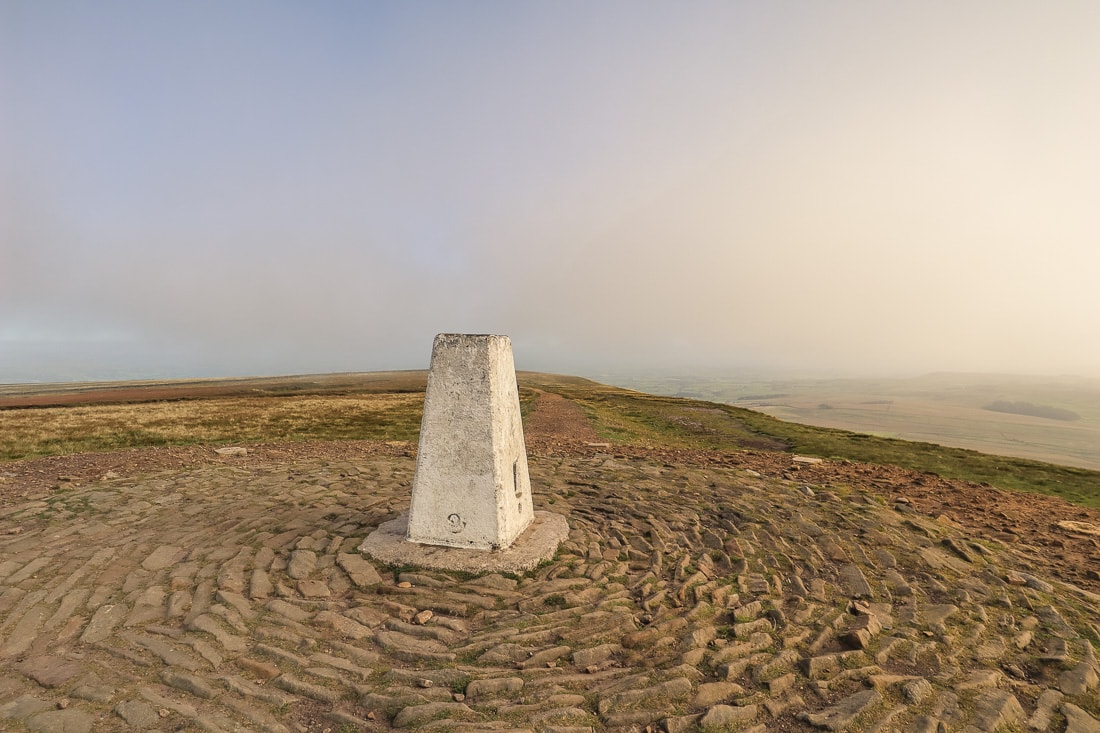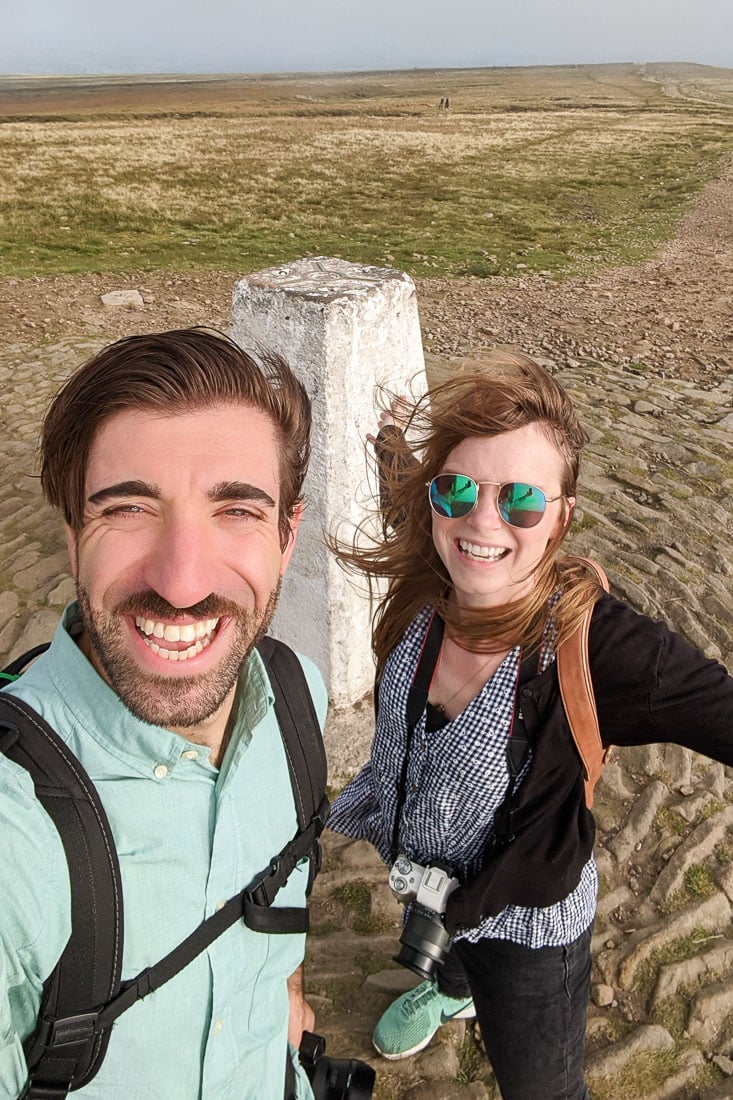 Highlights of the Pendle Hill walk
What are the highlights of the walk up Pendle Hill? Well, I'd say the views, the views and oh, those views! Honestly, this was one of the highlights of our trip through the Ribble Valley, and is one of our favourite walks we've been on this year.
There's something very photogenic about looking down the steep slope and seeing the endless lines of steps. Visually it's really pretty, and had us snapping a lot of photos!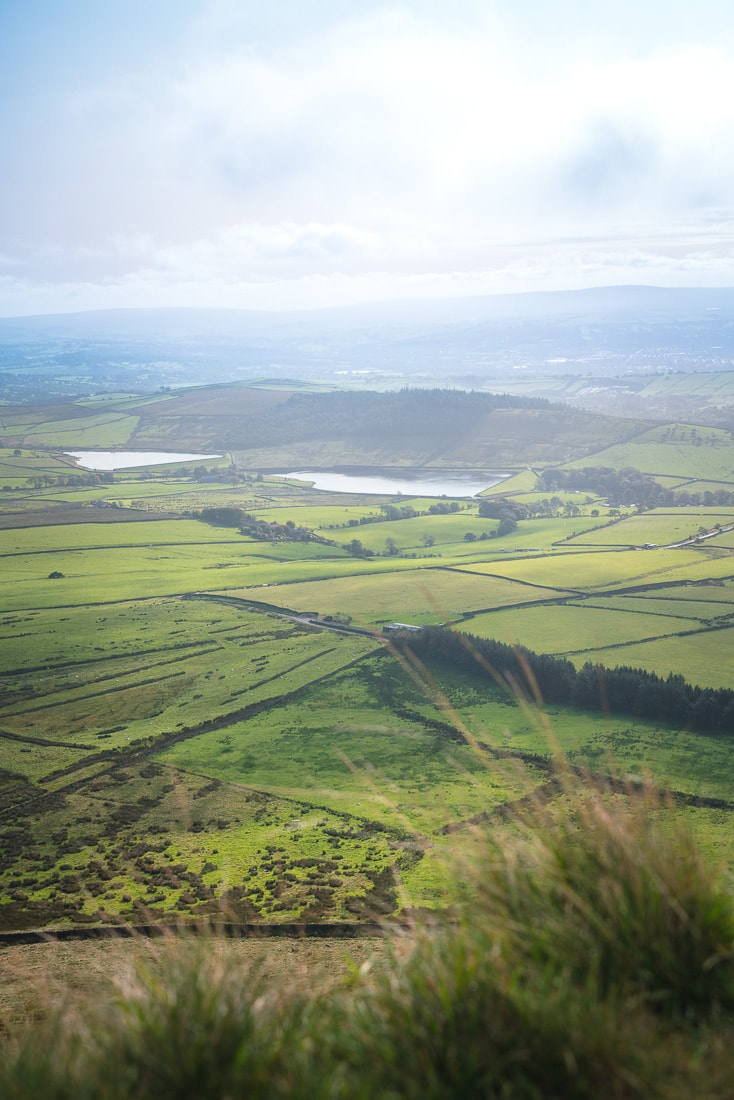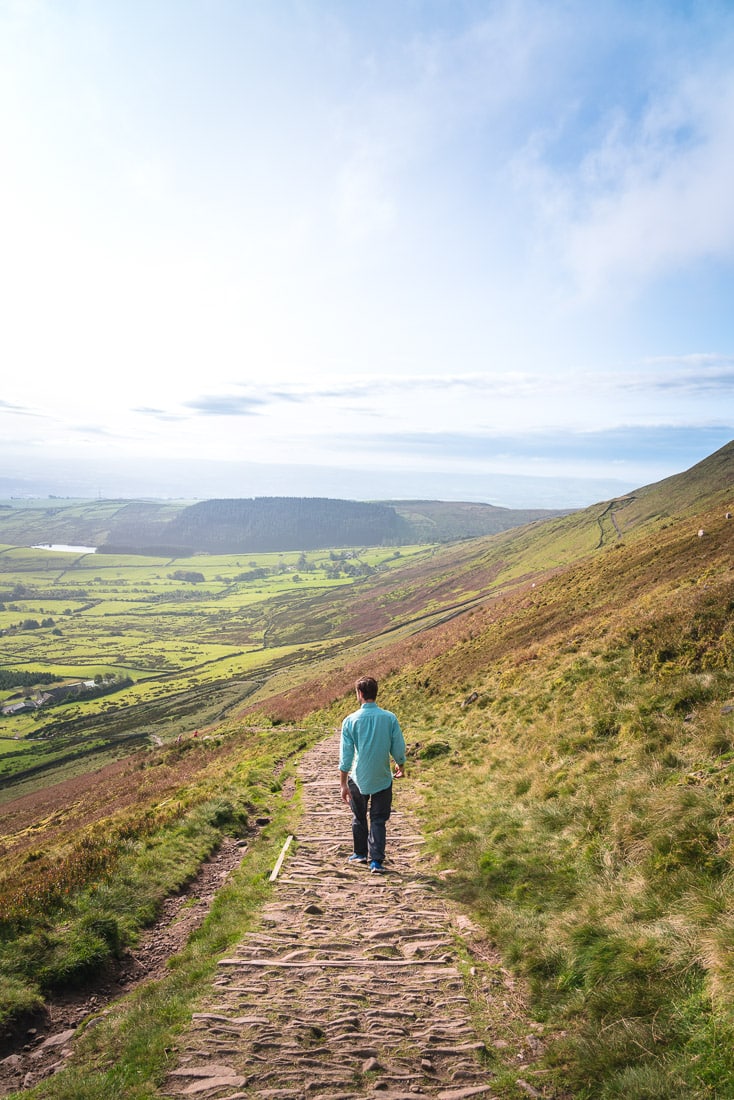 As you get up higher, you'll start to see views of the Ogden Reservoirs (Lower Ogden Reservoir and Upper Ogden Reservoir), as well as endless rolling hills and countryside. There's a lot of farmland on the route up too. In fact, there were sheep grazing either side of the path, standing at the most precarious of angles!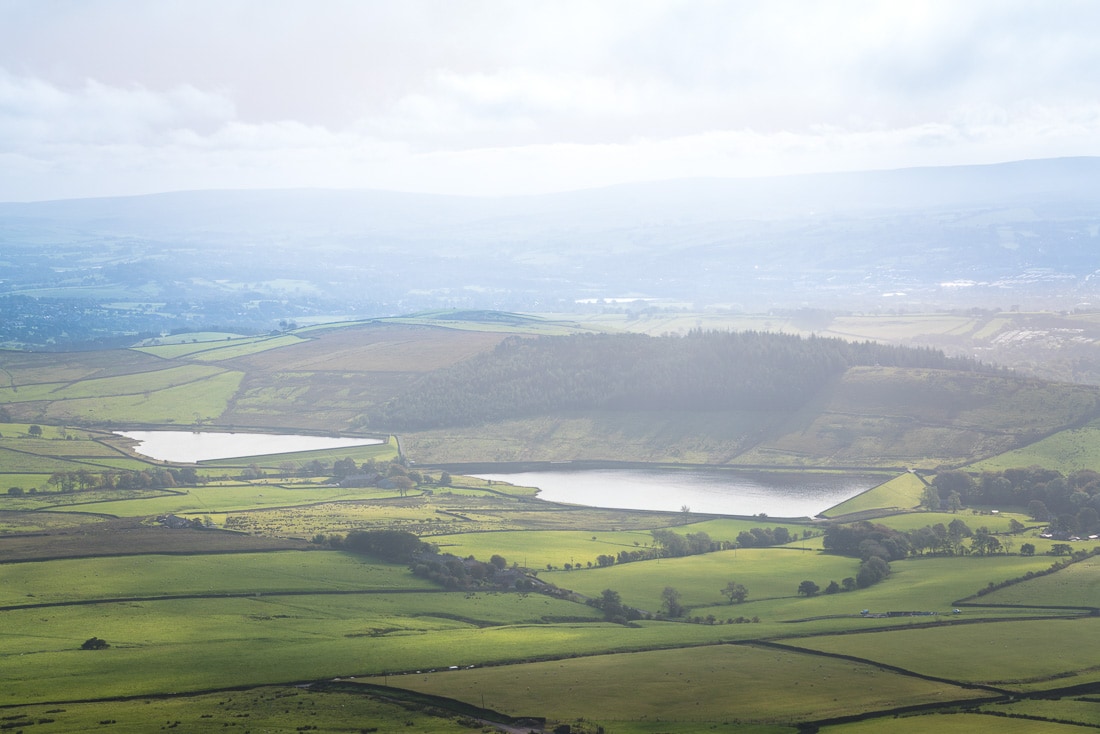 We loved this walking route. It gave us the chance to take in the views and get lots of fresh air too – just what we needed. If you've got a few hours spare during your time in the Ribble Valley, definitely add this to your itinerary.
Final tips for the Pendle Hill walk
If this is your first time walking this route, here are a few tips…
Pack some water and a snack. There are no shops or pubs on this route so bring everything you need.
Think about timings. We did the walk around 9am, which was lovely in terms of missing the crowds, but it was quite hazy (as you'll see in the photos). If you go a little later, the sun is more likely to have burned off any haze or cloud cover, but you may find there are a lot more people on the route.
Check the weather. This isn't a walk to do in bad weather. The path will be slippery and there won't be much of a view! I'd save this walk for a day when visibility is decent.
Wear supportive footwear. The gradient and steps take their toll, so make sure you wear suitable trainers or walking boots.
---
Other places to visit near Pendle Hill
The Pendle Hill walk is a highlight of any trip to the Ribble Valley. We found several other spots we loved in the region too.
While it's closed at the moment, we'd love to return to see the Pendle Hill Sculpture Trail. The artworks and creations are located in pretty woodland in Aitken Wood, close to Barley.
This is one of the prettiest villages we visited on our trip through the Ribble Valley, and is often referred to as the most beautiful village in Lancashire.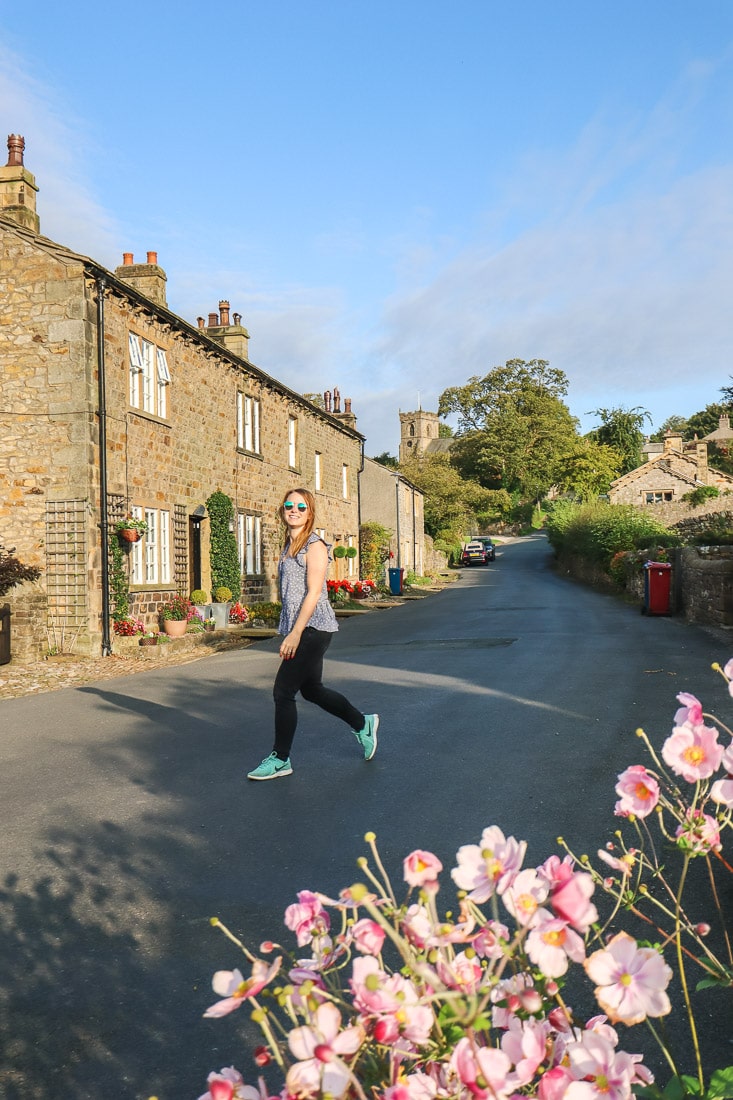 Clitheroe
A short drive from Pendle Hill and you're in the buzzy town of Clitheroe. With a castle, lots of shops and a thriving food scene, it's definitely worth a visit.
Head to Holmes Mill and enjoy perusing the packed shelves of Bowland Food Hall. Or if you're feeling thirsty, step inside Bowland Beer Hall and see how the old cotton mill has been transformed into the town's coolest bar.
Take a read of Wanderlust Chloe's guide to the best restaurants in the Ribble Valley for more tips on where to eat and drink during your trip.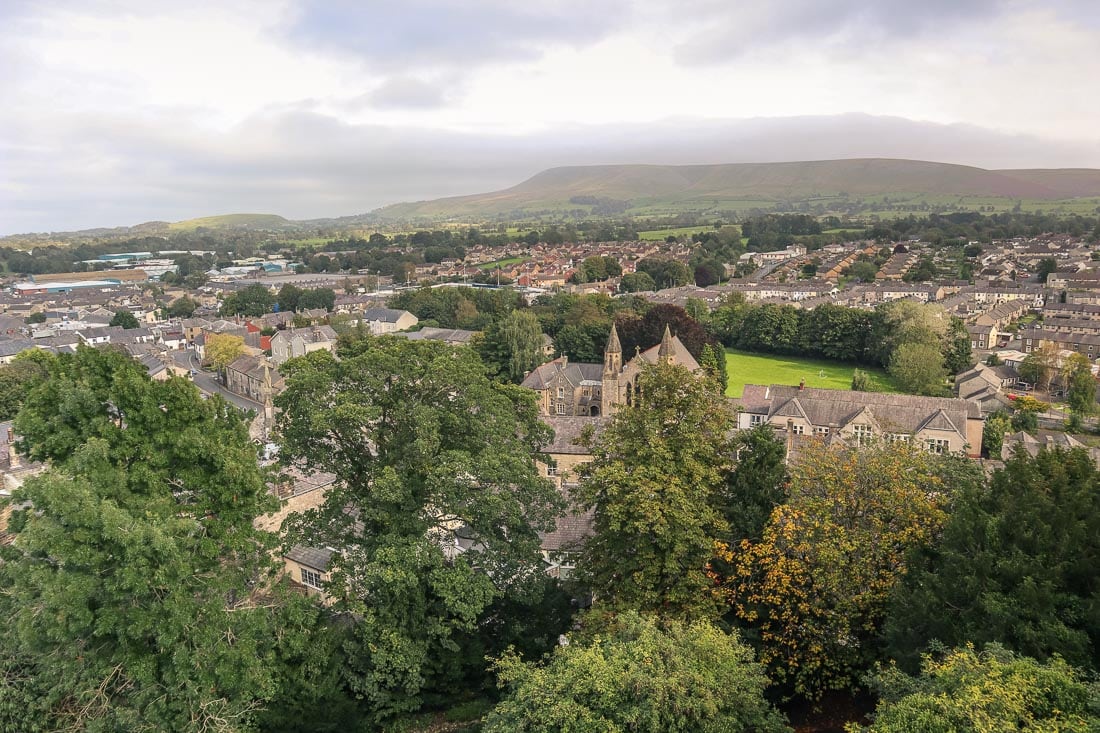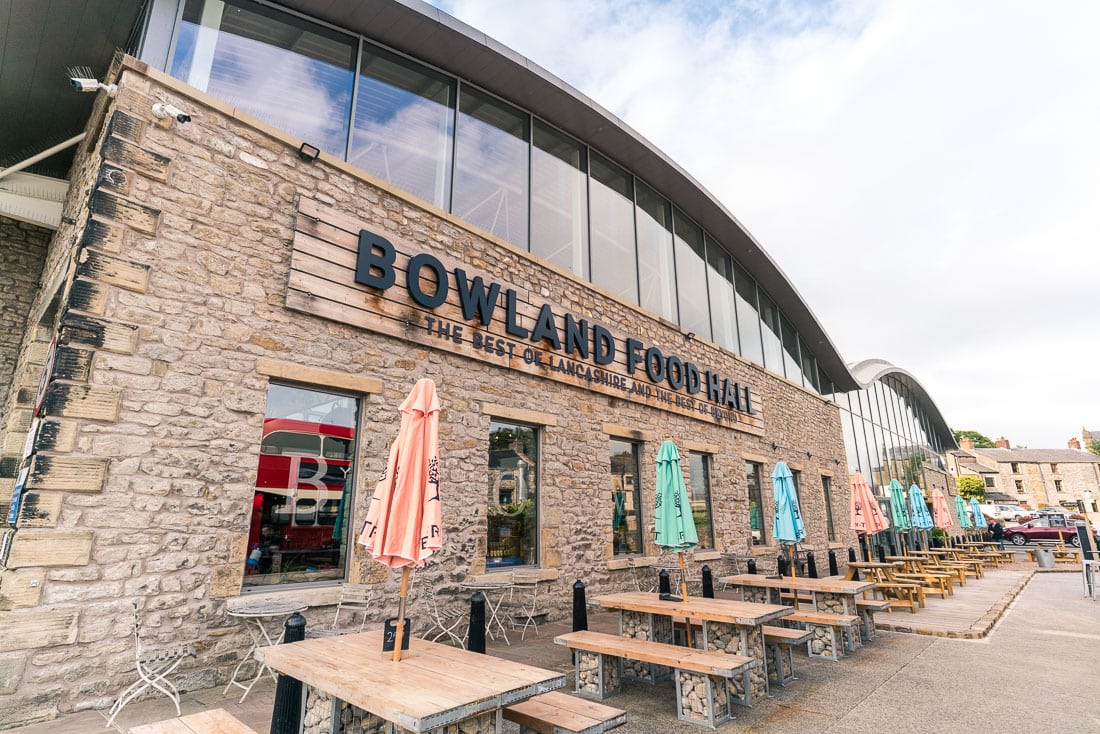 ---
Places to stay near Pendle Hill
We really like how diverse the accommodation options are in the Ribble Valley. From high end luxury hotels, to pretty country pubs and even glamping and camping, there's something to suit all tastes and budgets.
Here are a few places we'd recommend from our trip.
This historic country house hotel dates back to the 15th century. It's the ideal place to stay on a romantic break in the Ribble Valley. It has beautiful views over the countryside, several suites (with four-poster beds), plus the historic great hall which is a lovely place to relax on a cold day.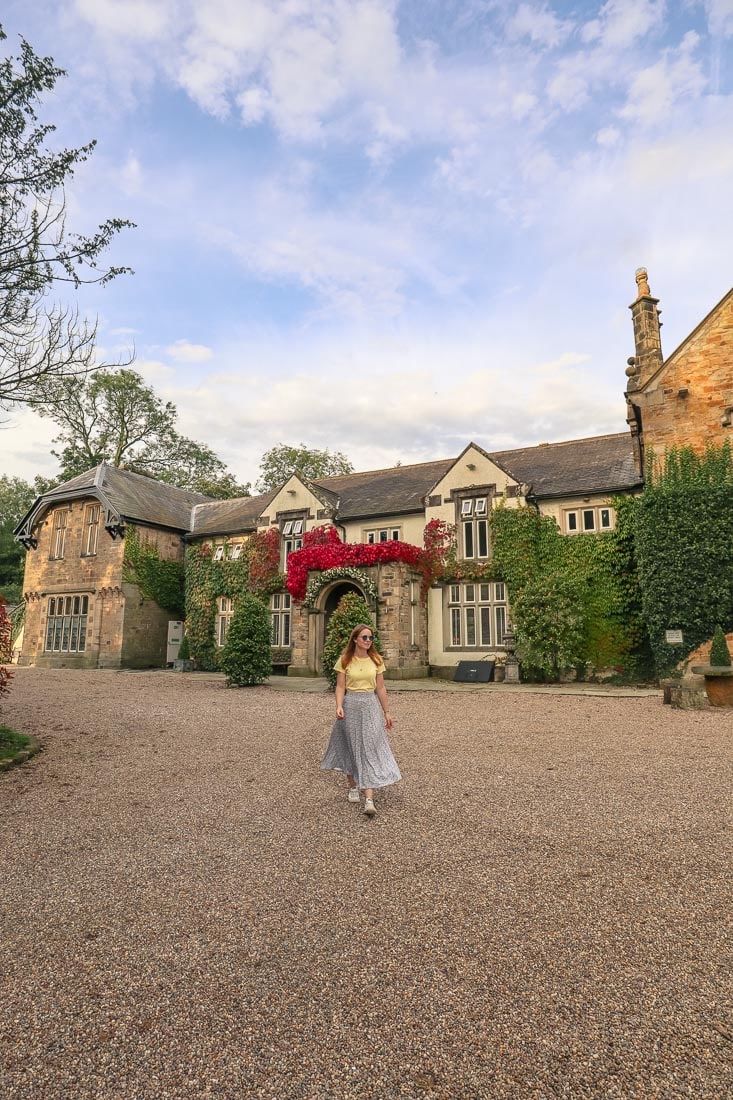 There are lots of country pubs in this area too. We really liked this one in the tiny village of Sawley. It's also located within the Forest of Bowland and boasts stunning views. It has the River Ribble flowing along one side and the remains of a 12th century abbey on the other. The breakfasts are hearty too!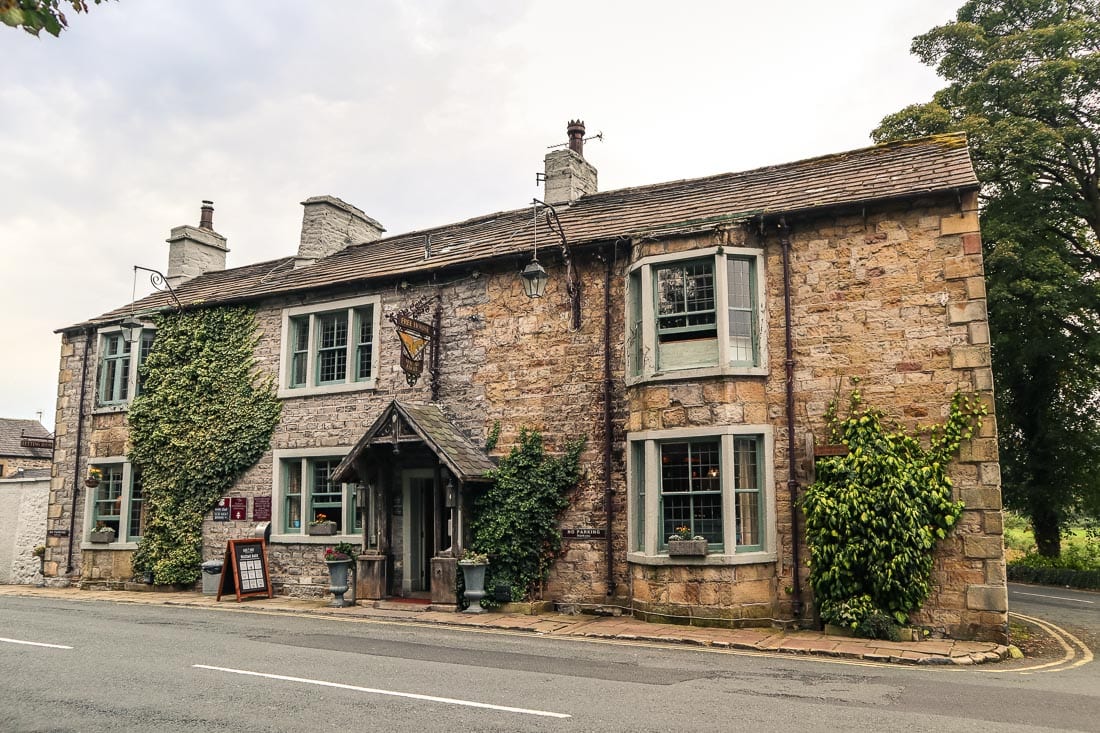 For something totally different, how about staying in yurt? While this country pub (which, as an aside, serves an amazing menu of steaks) also has bedrooms in the main building, outside you'll find several luxury glamping yurts. We loved the adventure of it all. It felt very peaceful and romantic, plus the views were spectacular too.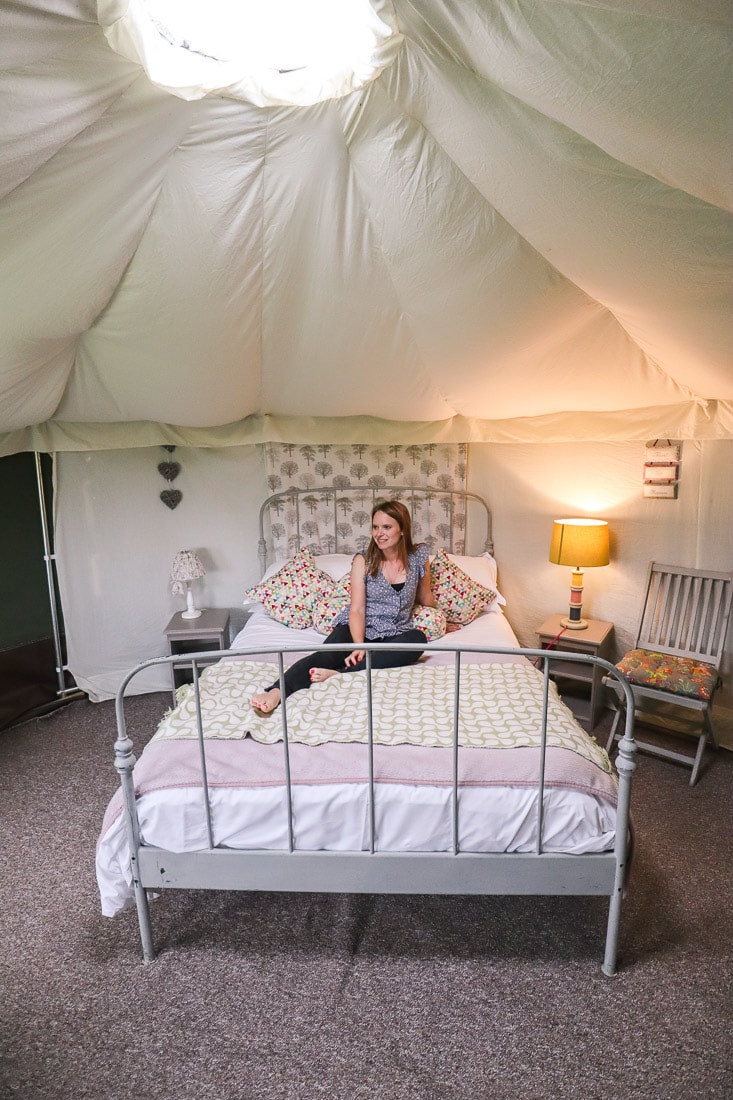 Walking packing list
Usually when we go out on these walks, we're spending all day out and about in the countryside. Because of that, there are some things that we always bring with us and recommend to others. Hopefully one or two of these items can help make your walk that little bit more enjoyable!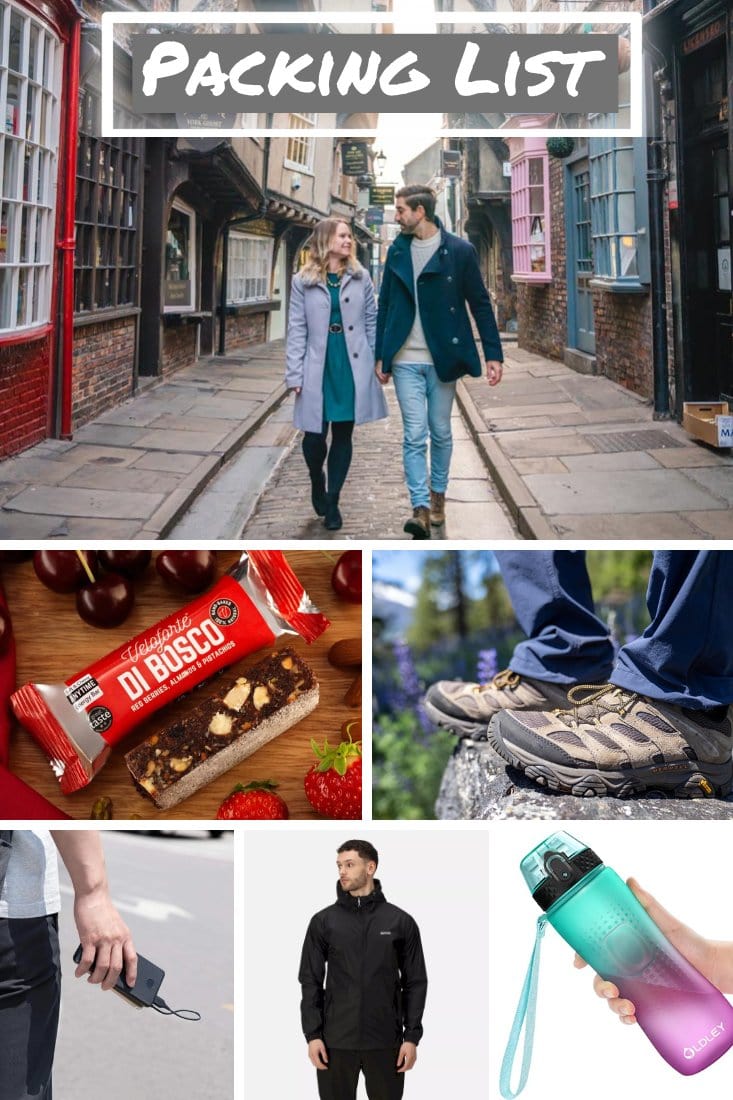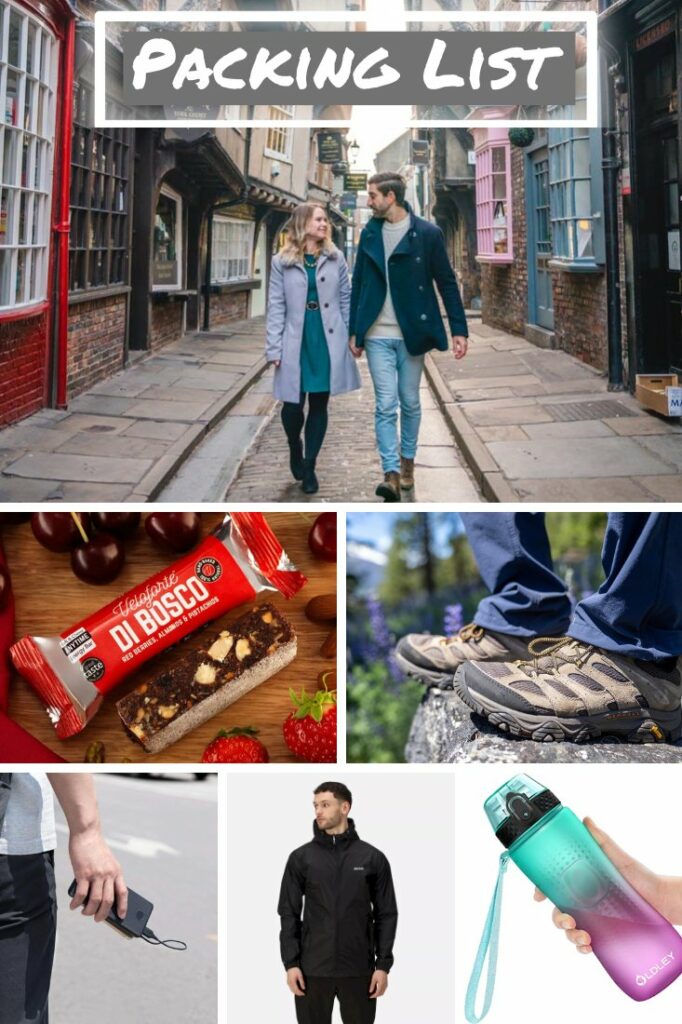 ---
---
Enjoyed this post about the Pendle Hill walk? Pin it for later…