Do you fancy walking in the footsteps of ancient druids & Viking kings? Then check out my detailed guide to the Kingley Vale walk in England.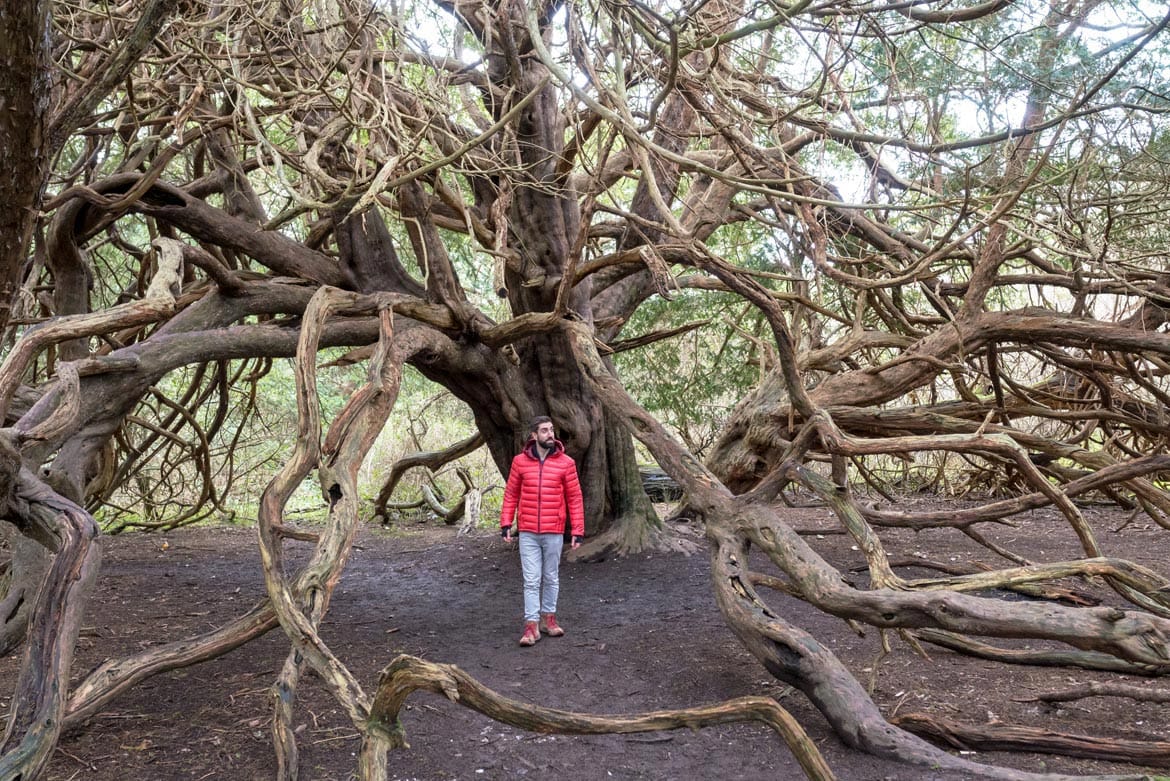 With ancient gnarled yew trees and the Devil's Humps nearby, the Kingley Vale walk feels like you've stepped in the middle of a creepy Netflix show. When you hear this is where druids were said to have worshipped before the Roman invasion, it's very easy to paint a dark picture.
However, the thing you might not immediately realise is just how beautiful and unique this area really is. Add in bronze age monuments and viking burial mounds and it's damn cool too. Put it this way, the big kid inside me absolutely loved it here.
I first came across Kingley Vale in England while I was researching some of the best things to do in the South Downs.
Whenever I get out of London, I am always on the lookout for some hiking trails. That's when I came across the Kingley Vale walk. One look at the ancient yew trees and I was completely sold. I mean, just look at the photos of this place.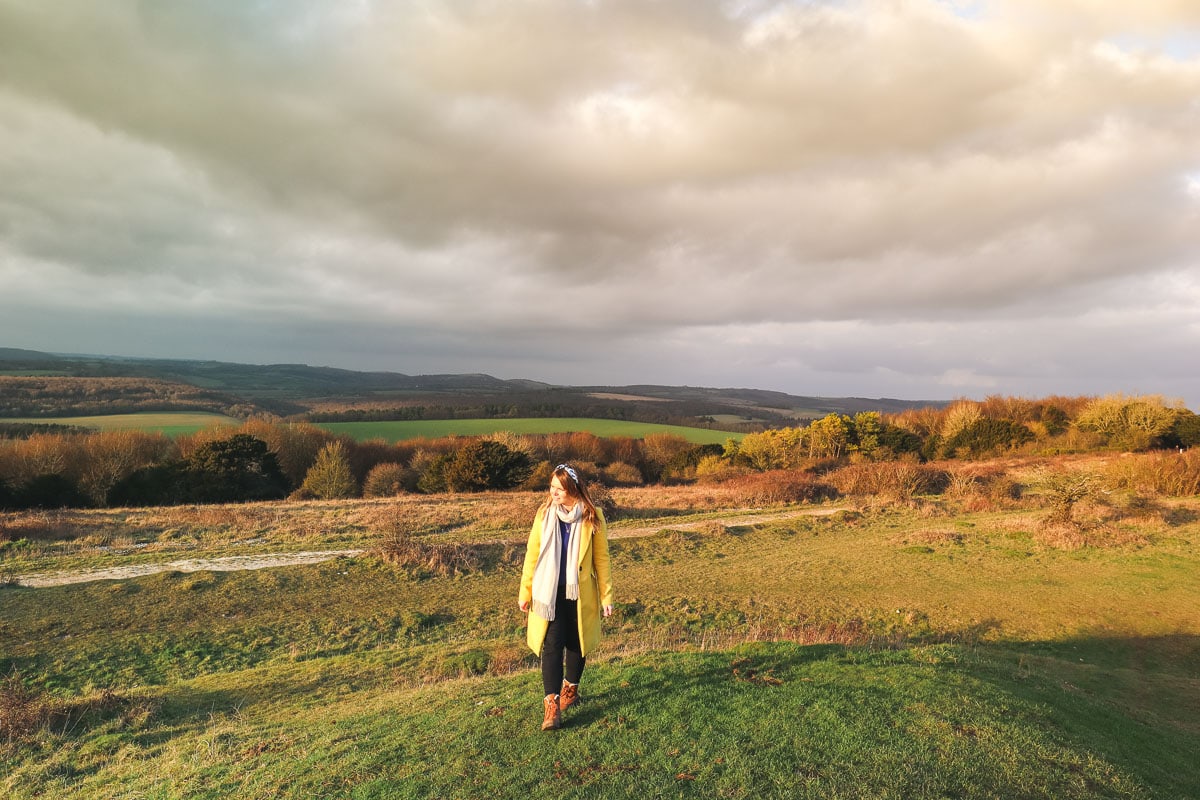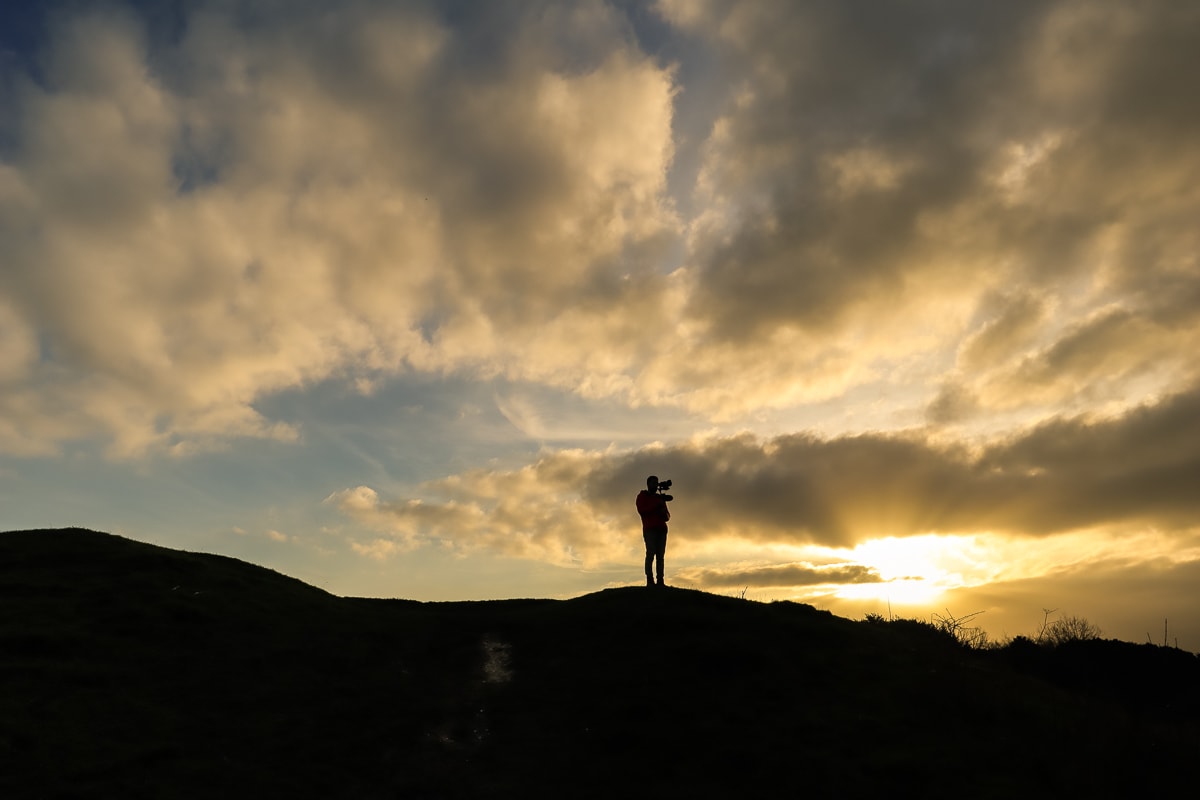 As usual, I didn't find loads of information about the Kingley Vale, so I wanted to put together this blog post for you.
In this post you'll find the best parking spot, how long the circular trail takes and where to find the best photo spots. Also, I'll tell you a little bit about the history of the area too.
So, if you're planning a trip to the South Downs, this is everything you need to know about the Kingley Vale walk.
Where is Kingley Vale National Nature Reserve?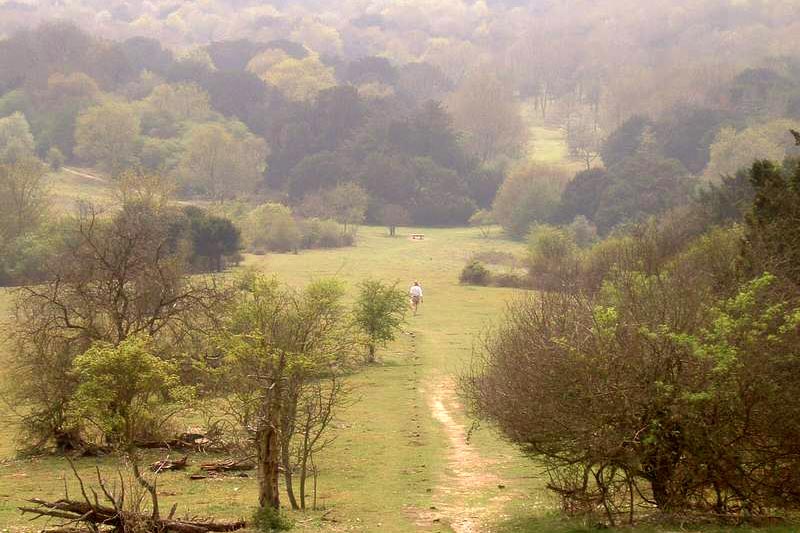 Kingley Vale National Nature Reserve is located in the South Downs in southern England. Chichester is the nearest town which is about a 10-minute drive away.
I drove here from London which took around 1:45 hours. I'm always surprised at how close the South Downs is to London making this the perfect place for a short weekend break.
Is there parking at Kingley Vale?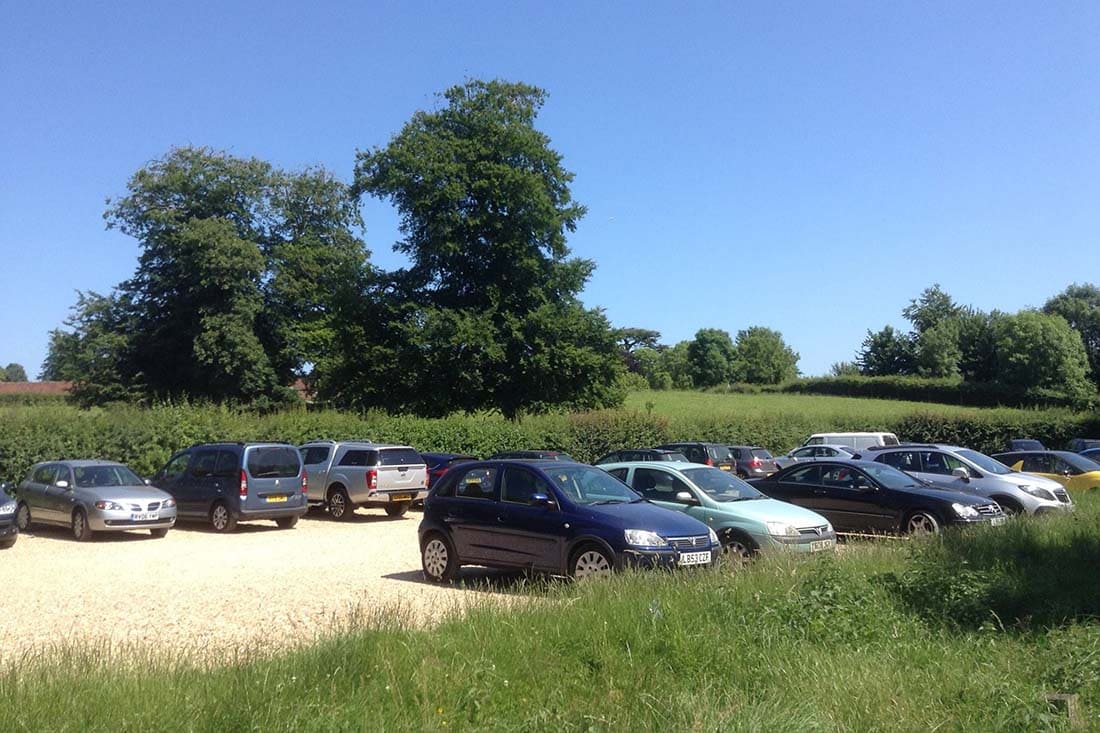 Yes, there is a free car park at Kingley Vale. The West Stoke car park is the best place to access the nature reserve, but you can also park your car at Stoughton. From here, there's a trail that'll take you to Kingley Vale but it does take a lot longer.
The West Stoke car park is quite big and has approx. 25-30 spaces. If you're planning on visiting this area then I'd definitely recommend parking here.
Strangely enough, when I was at the car park, there was a portable coffee van selling freshly baked pastries and espressos. Apparently he is here most days feeding the walkers in the area.
As he's running his own business and doesn't get a huge amount of footfall, it'd really recommend supporting a local business and buying a coffee from him. The coffee is good too!
Kingley Vale map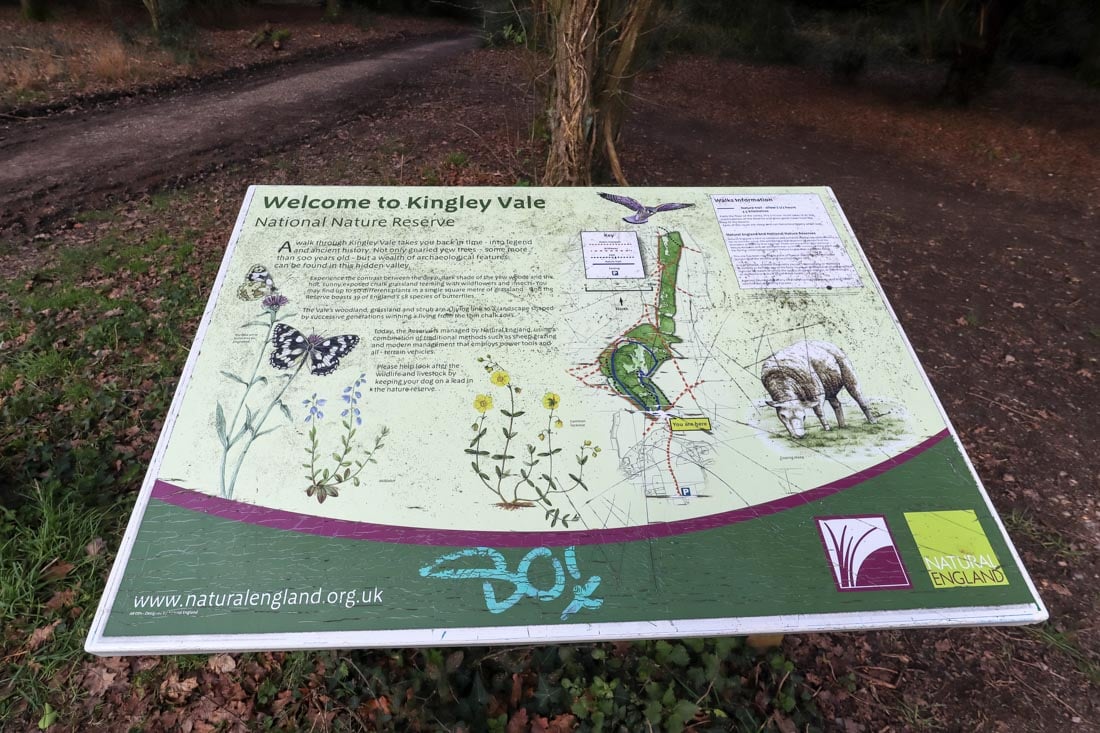 I thought it'd be useful to take a photo of the Kingley Vale map. Even though there are markers on the trail, there are only a couple of maps here.
As you can see from the green map, there is a loop that takes you around the yew tree forest. If you keep walking north that'll take you up Bow Hill and towards the Devil's Humps.
We went off the trail a fair few times exploring different areas, so we found it really useful having a map on our camera. Feel free to save this one or use my blog post if you need to.
As I've mentioned, this is one of the most beautiful areas in the South Downs National Park and I really hope you make it here.
The Kingley Vale walk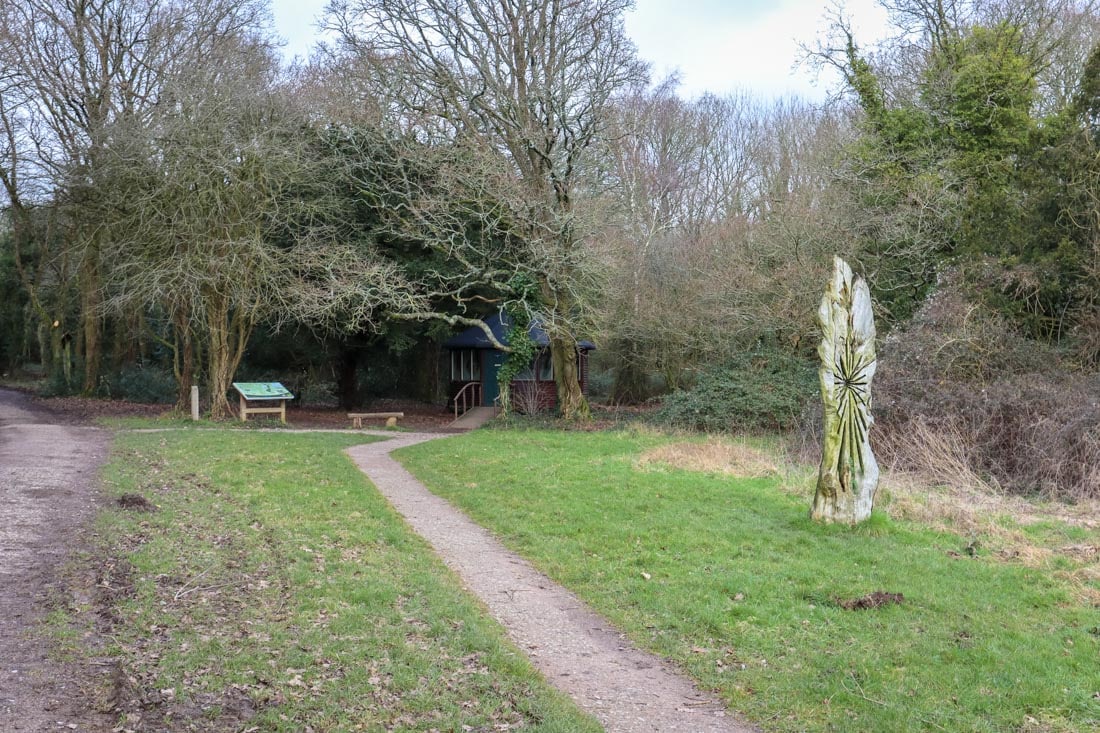 Kingley Vale was one of the country's first designated National Nature Reserves in 1952. However, people have been coming here for centuries for one reason – the yew tree forest.
If you've parked your car at the West Stoke car park, just follow the path to towards the main forest. This path is about 0.5 miles long before you enter the reserve itself. This takes around 15 minutes. You know you're in the right place when you come to this spot. There's a huge wooden monument and a map of the area, so you can't miss it.
From here, the Kingley Vale walk is circular, so it doesn't really matter which path you take. If you want to get to the yew trees via the quickest route then I'd suggest taking the left fork. From here, it's about a 15-minute walk before you start coming across the yew trees.
In total, the nature trail is approx. 4.5 miles (7.25 km) long. I would say this takes around two hours to walk, especially if you go off the trail exploring like I did.
Just to warn you, the nature reserve is not wheelchair accessible.
Finding the yew tree forest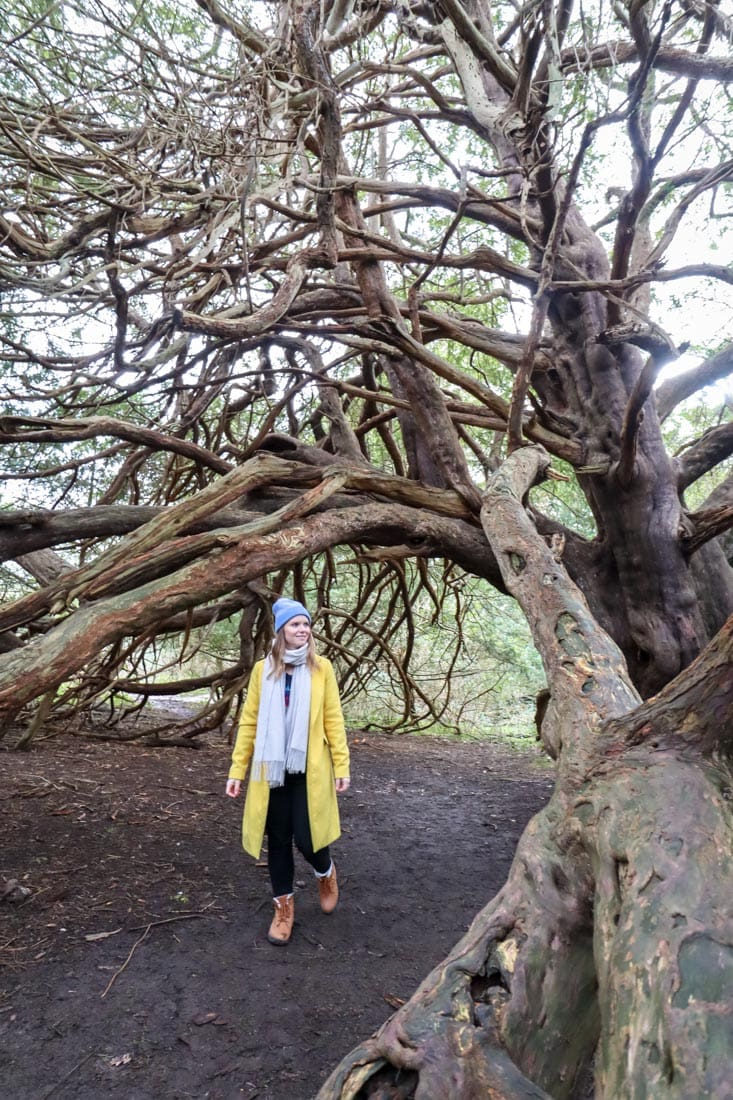 I know it's weird banging on about some old gangly trees, but this is genuinely one of the coolest spots I've come across in England.
These gnarled twisted trees look like they're from a Tim Burton dream, and it's a lot of fun weaving in and out of the branches while walking around here.
According to myths, Kingley Vale was originally planted as a memorial for a battle fought between the Anglo Saxons and the Vikings in the 850. Dating back even further, some folklore claims this area was used as a mysterious meeting point for druids over 2,000 years ago.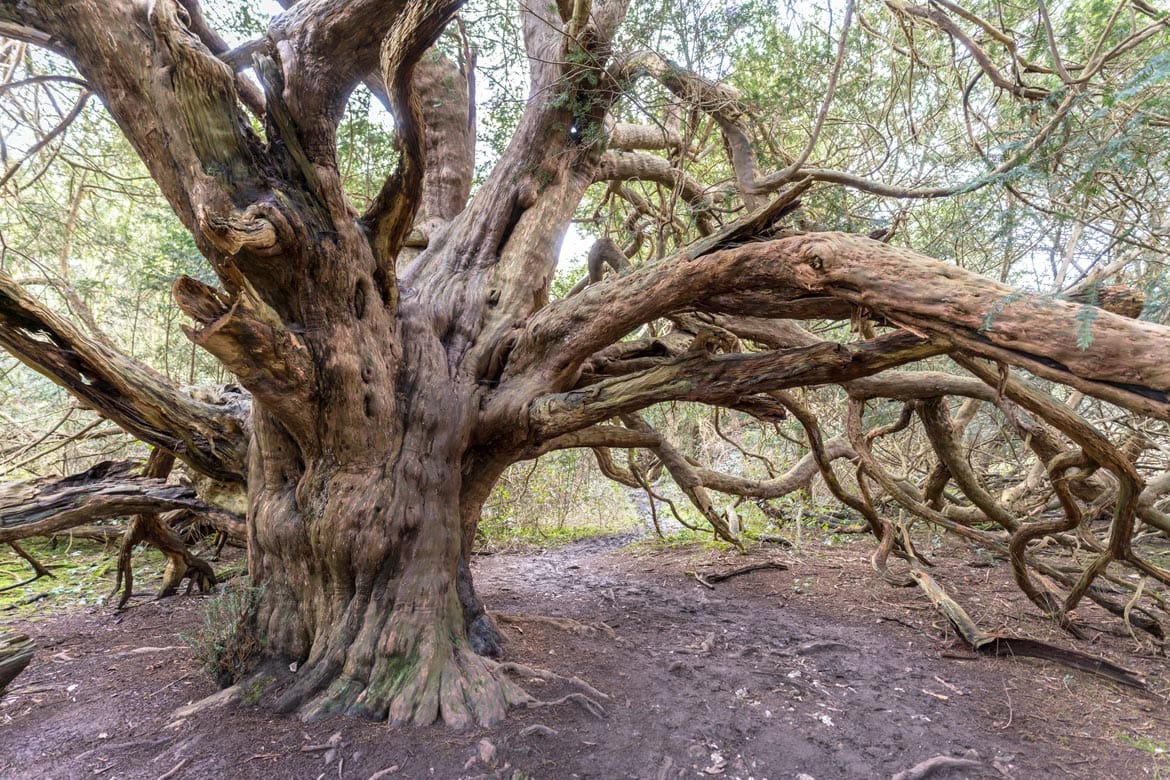 Some of these yew trees date back hundreds, if not thousands of years. It's thought that this is the oldest remaining yew tree forest in England. This makes the trees among the oldest living organisms in Great Britain. How cool is that!?
What's so surprising about that is most yew trees in Europe were cut down after the 14th century to be used as the main material in English longbows.
In 1472, the English government enacted a "yew tax" of four "bowestaffs" for every cask of wine unloaded at an English harbour. This sparked a rush for ancient yew trees across Europe, decimating the forests. Kingley Vale is one of the few major forests still remaining which is why this is such a popular place to visit.
What else is there to do in the area?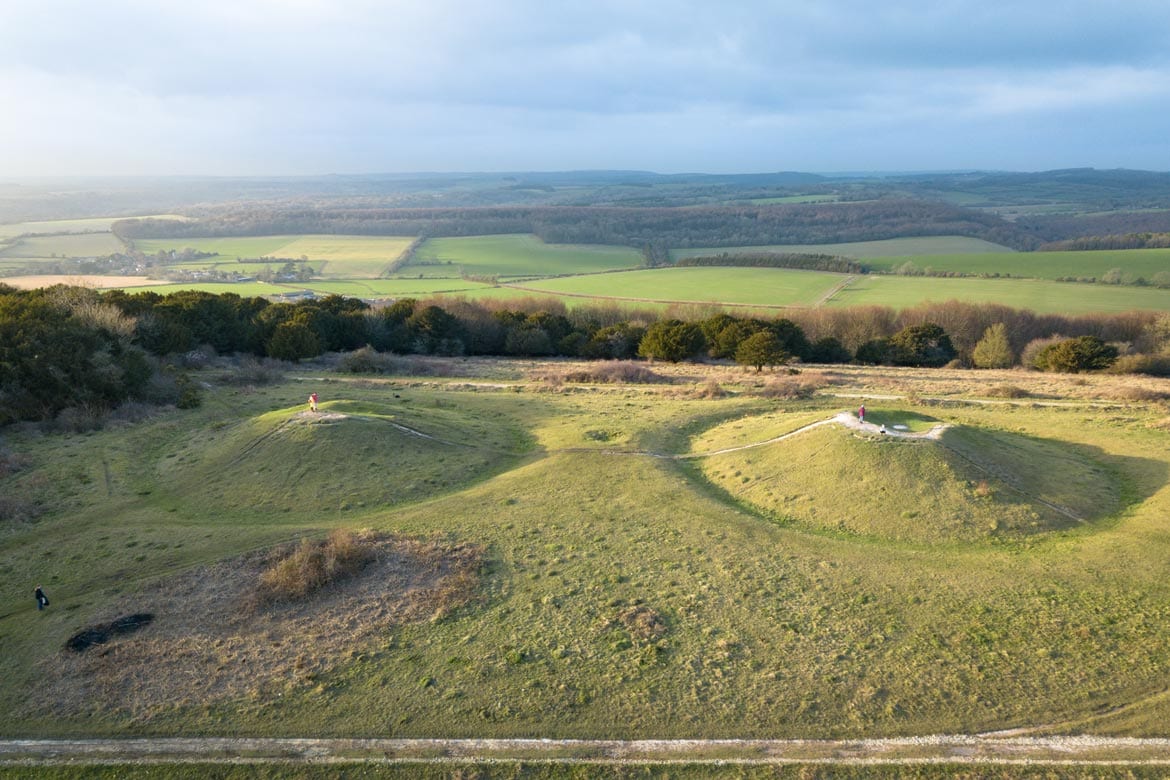 One other place I'd really recommend visiting if you've got time are the Devil's Humps.
Above the vale is Bow Hill, and from here it's a short walk to the Devil's Humps.
The Devil's Humps are thought to be ancient bronze age burial mounds. There are four in a row and they almost look like little volcanoes. They really do.
Apparently, this is the site where Viking kings were once buried. Rumour has it there's treasure in the area too though I didn't find any.
But standing at the top of the burial mounds you'll be treated to one of the best views across the South Downs. From this vantage point you'll be able to see Chichester Cathedral, Chichester Harbour, Brighton, and on a clear day you can see the Isle of Wight too.
Walking packing list
Usually when we go out on these walks, we're spending all day out and about in the countryside. Because of that, there are some things that we always bring with us and recommend to others. Hopefully one or two of these items can help make your walk that little bit more enjoyable!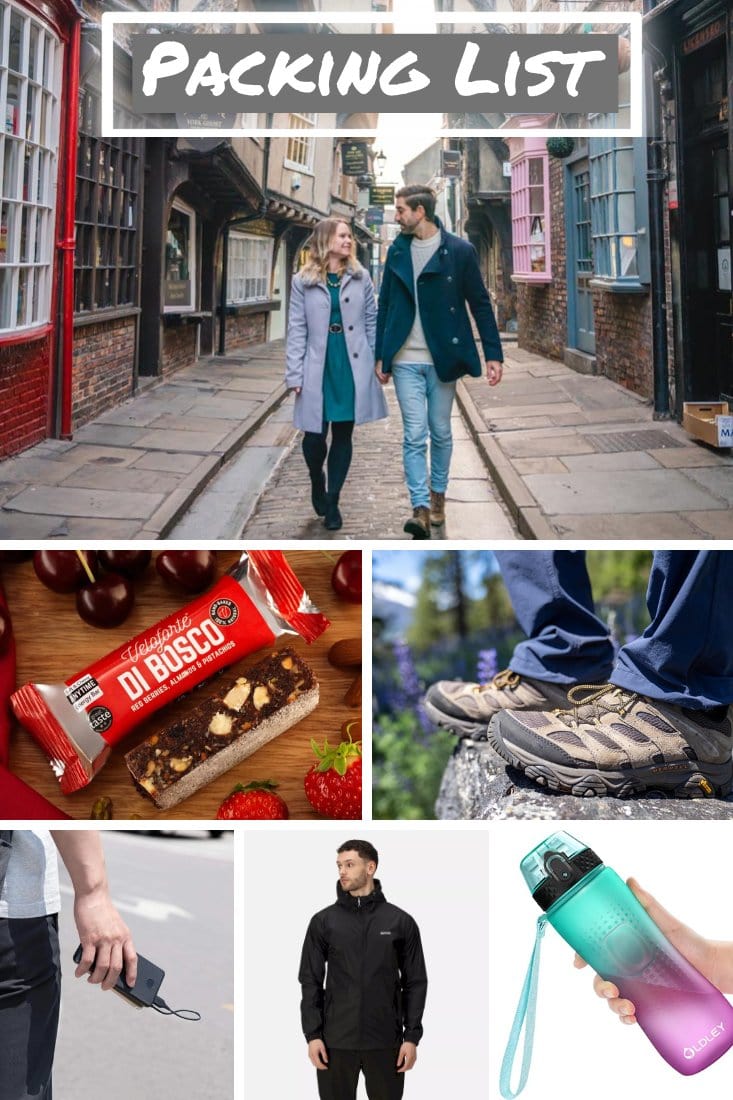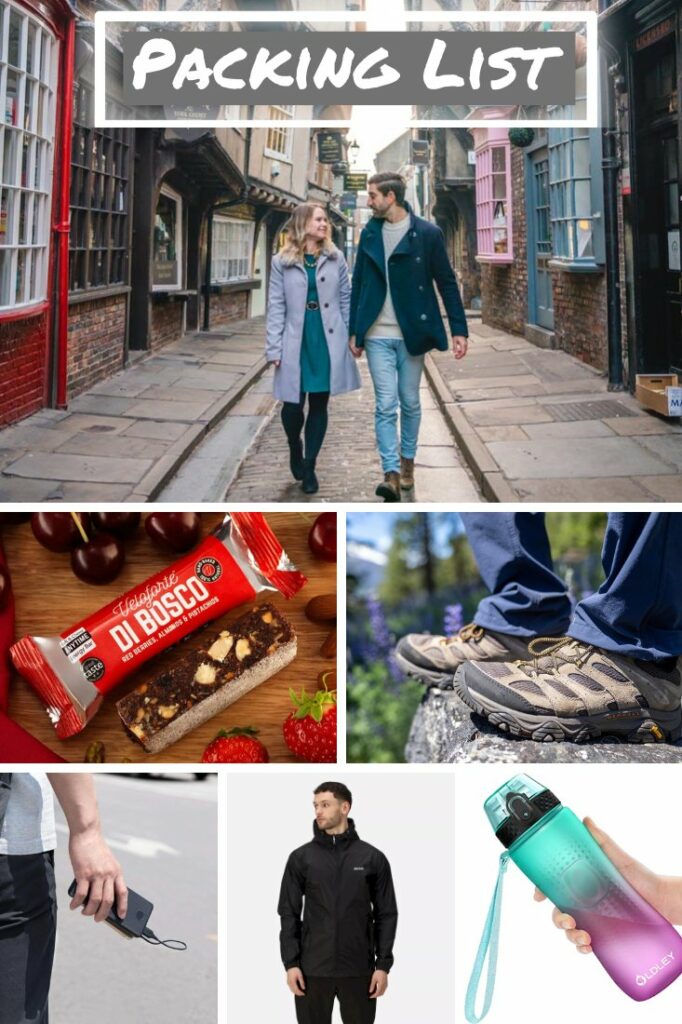 ---
---
I really hope you found this guide useful, and if there's anything I can help with at all just let me know in the comments below. Oh, and enjoy Kingley Vale – it really is such a beautiful place to visit!
Enjoyed this post? Pin it for later…