Are you looking for things to do this year? Here are 21 incredible Great British experiences for an amazing year to remember.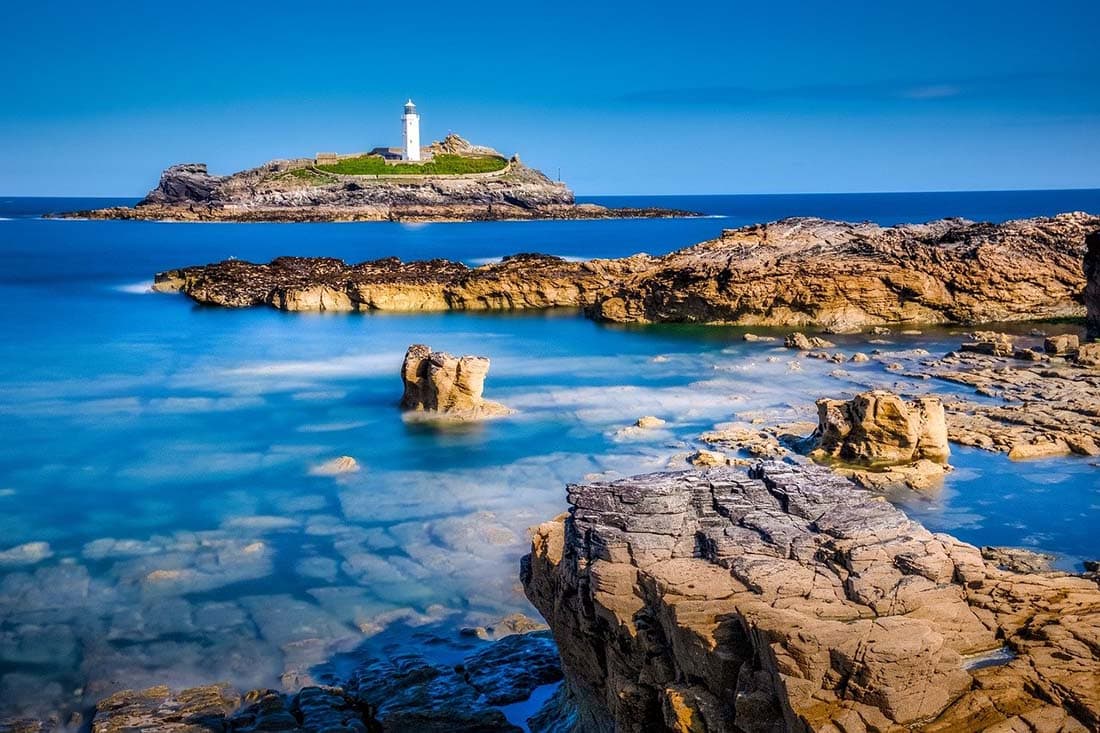 We might have had a tough few years, but travel is well and truly back! It's time to plan and get excited about seeing more of the Great Britain we know and love. Travel brings so much happiness to our lives, and we just love the range of experiences on offer in this country.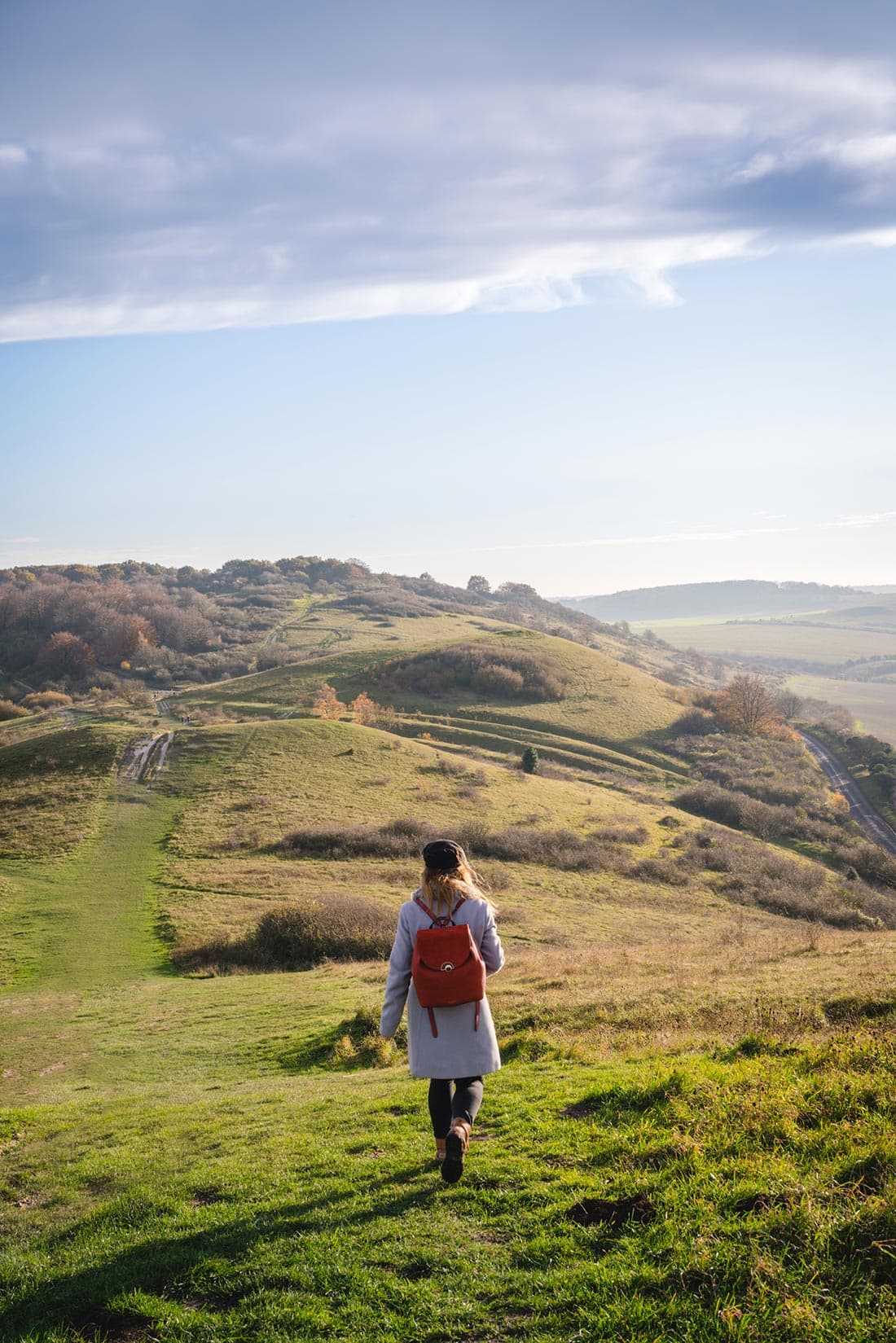 Staycations have never been so popular, and we're so happy to see people appreciating places close to home.
With that in mind, we wanted to showcase some Great British experiences to have this year. From glamping under the stars to skiing in Scotland, these are some of the best things to do in the UK.
I can't tell you how excited we are for next year. Chloe and I have already got a few of these experiences booked in to tick off our Great British bucket list. We think this will be a year to remember. The question is, which experiences are you going to add to your list?
---
21 Great British Experiences
Hike in the Scottish Highlands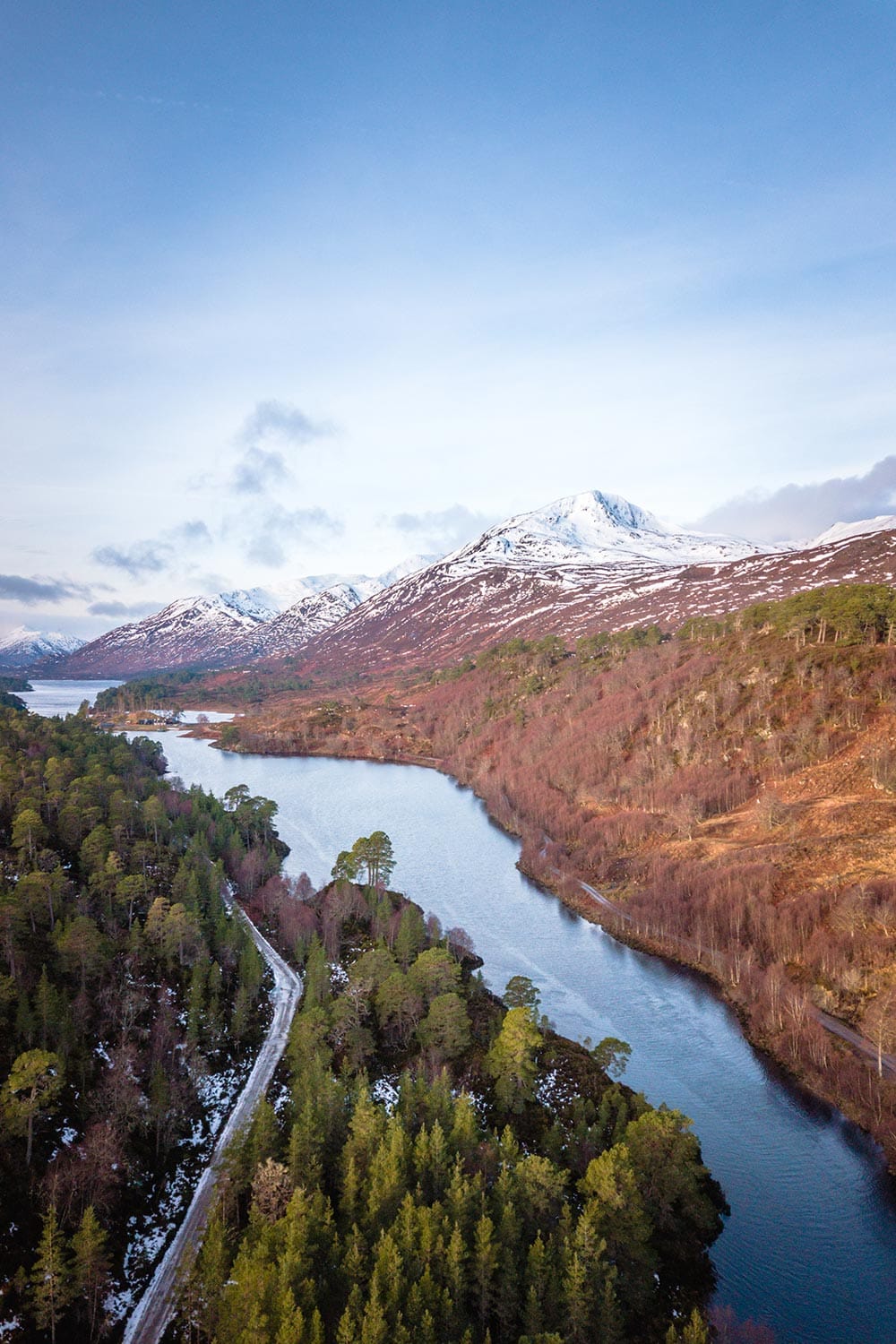 Crisp clean air, cute castles and stunning scenery make the Scottish Highlands a must-see place at the best of times. With so many of us appreciating time outdoors in nature, this is somewhere we think will be very popular this year.
With walks around the Great Glen Way and Stac Pollaidh up in Assynt, you're not short of incredible hikes to choose from. I think the Scottish Highlands are one of the most beautiful places to visit in Great Britain – no doubt this year will see people hitting the trails again like never before.
If you're travelling from Edinburgh, then I'd really recommend this tour of the Scottish Highlands which takes you to some of the best places in the area.
Kayak in the Lake District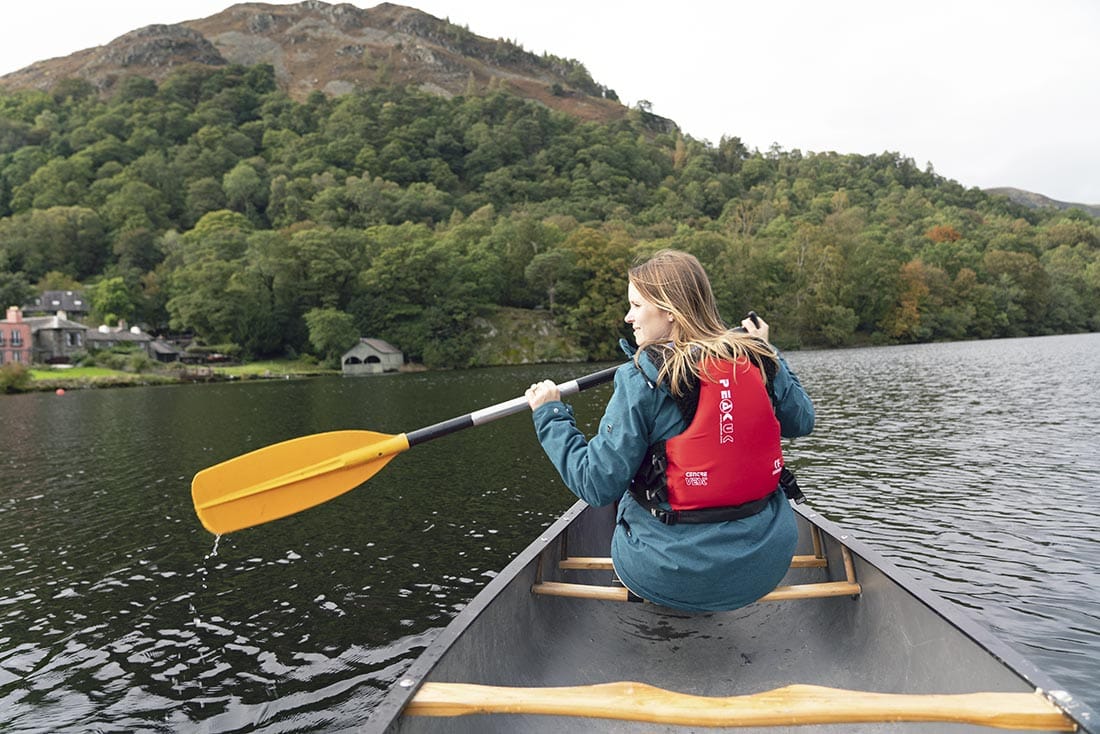 I absolutely love the Lake District and it has some of the best views around. As a popular destination for hikers and walkers, I think a lot of people are going to get off the main trails and see the lakes in a very different way – kayaking and canoeing.
From Lake Windermere to Coniston Water, you can hire kayaks all over the Lake District. As long as there's a big body of water, you can get out on the water. It's cheap, you don't need a guide or instructor, and it's the perfect activity for the family too. Also, the views of all the green rolling hills surrounding you are something else.
Go for a wine tour with Vine and Country Tours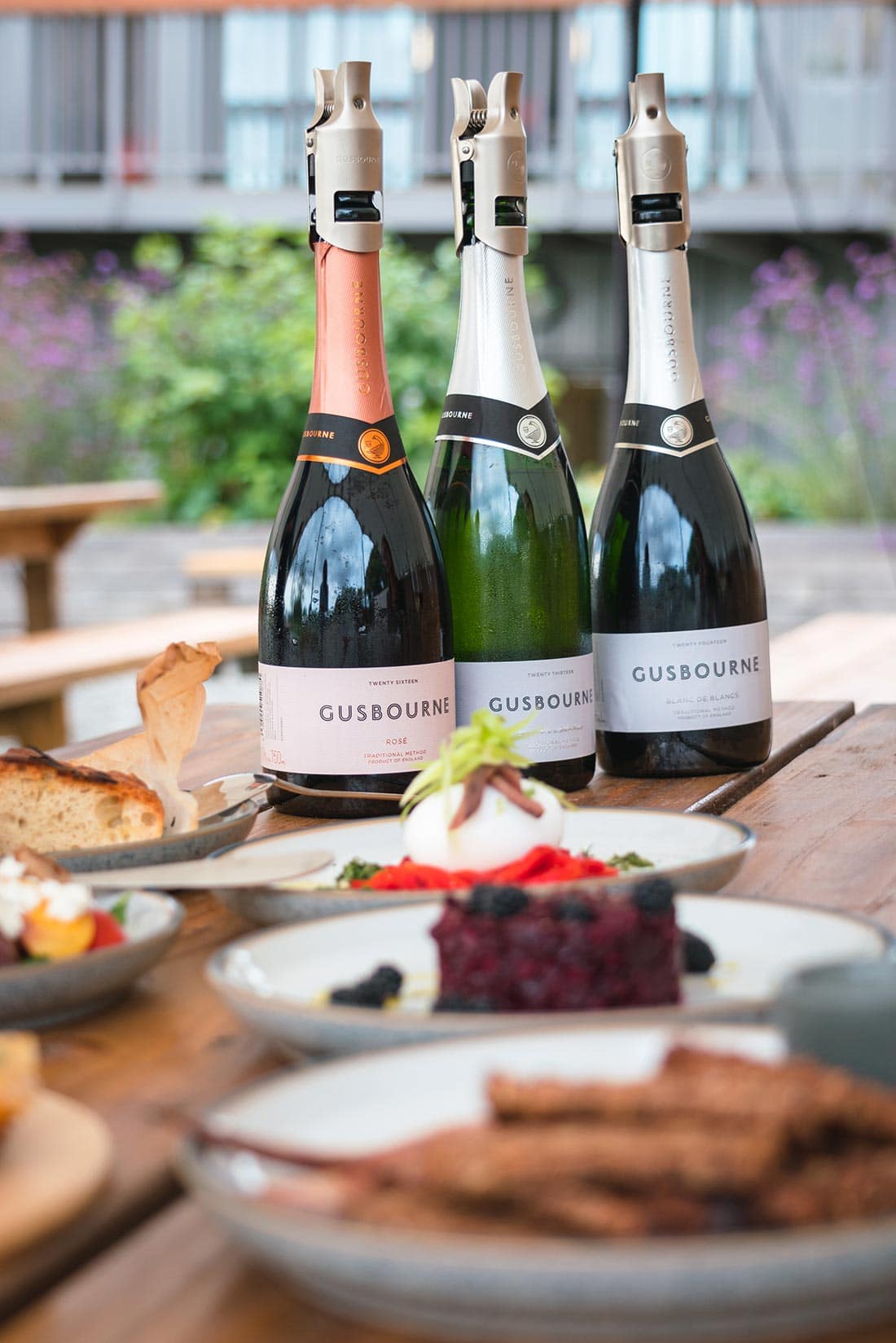 As we're celebrating everything that's great about Great Britain, let's celebrate British wines too. This is something both Chloe and I constantly bang on about, but British wines are so good. They regularly pick up accolades at the world wine awards, and it's one of the fastest growing industries we have here in the UK.
An amazing way to learn about British wine is on a wine tour with Vine and Country Tours. Based in 1066 Country (that's East Sussex and Kent), a tour with these guys consists of visiting a few different vineyards in the area (including the award-winning Gusbourne Estate) before tucking into a delicious lunch.
We went on a tour with Vine and Country Tours recently and it was one of the best things we did in that part of England. You can read all about the best things to do in East Sussex and Kent here.
Go on a wild wellness retreat in North Wales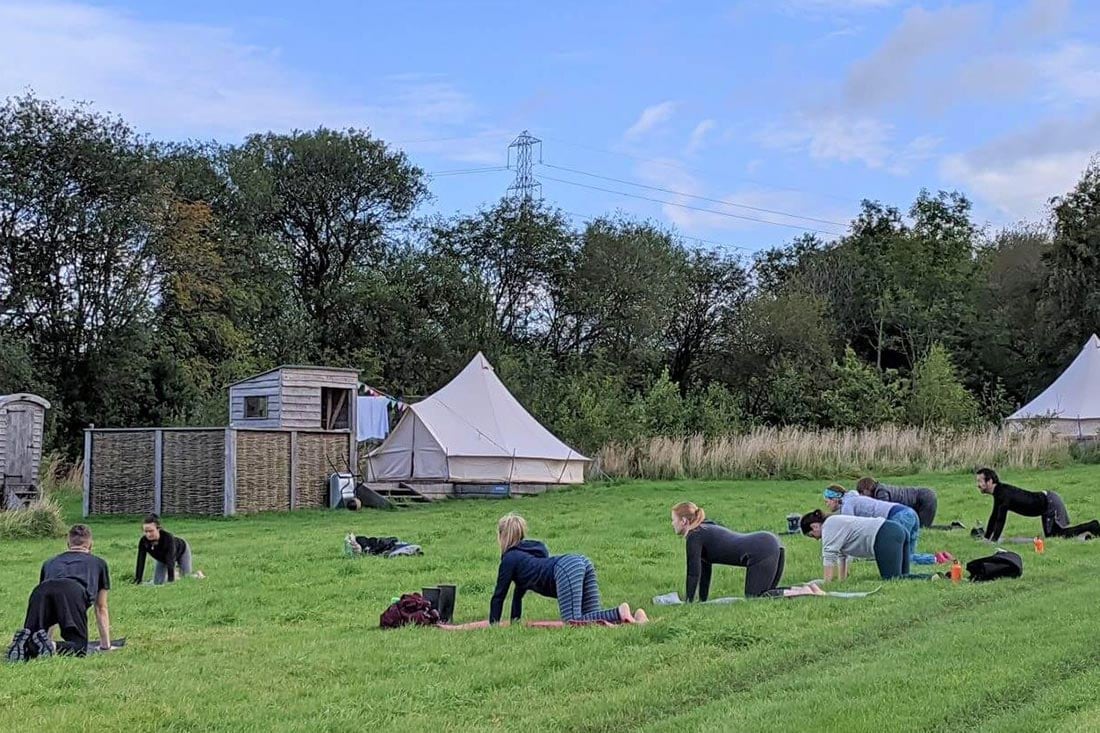 After the year we've all had in 2020, mindfulness and wellbeing are more important than ever. That's why we'd really recommend going on a wild wellness retreat in North Wales.
On this 3-day tour with Adventure Tours UK, you'll nurture your mind, body and soul in the luscious landscapes of Wales. You can escape the crowds and step back into nature giving yourself the time to truly unwind and reconnect with the world.
You'll do things like yoga, stand up paddleboarding, foraging in the woods, stargazing under the dark skies, all with a like-minded group of people. It sounds like the retreat we all need right now!
Glamp under the stars on a UK staycation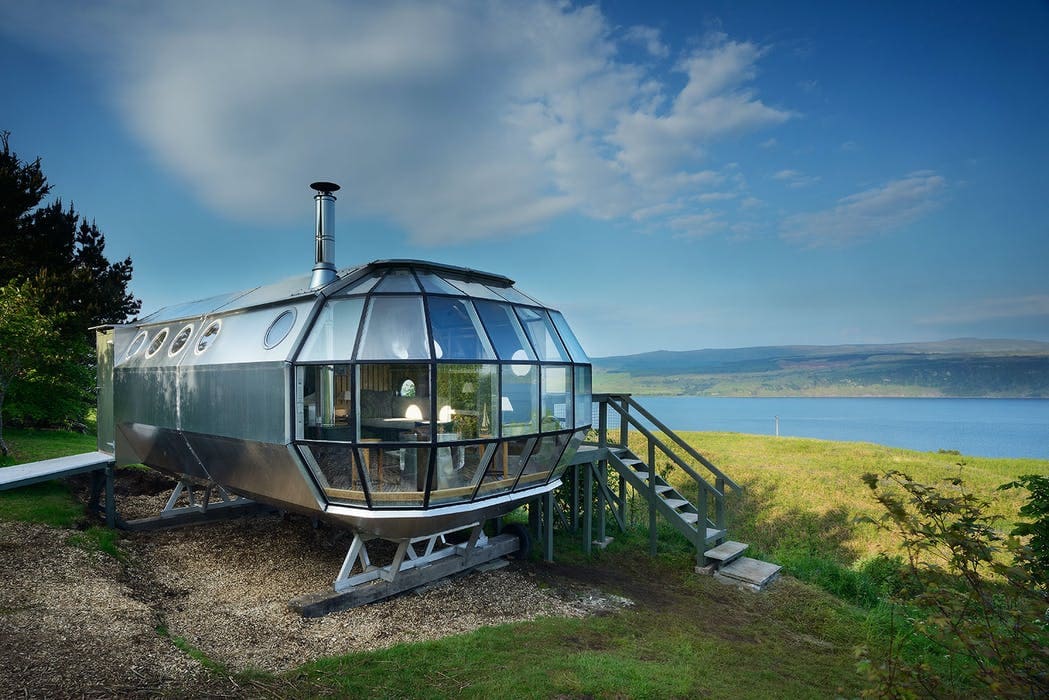 For those of you looking for a romantic Scottish retreat, this is the place for you.
Dubbed the most unusual accommodation in Scotland, the AirShip 002 is a contemporary cabin up in the Scottish Highlands.
With stunning views over the Sound of Mull, the AirShip is just gorgeous. It's a cross between a James Bond lair and a futuristic space pod. The building has curved glass windows at either end providing views of the Isle of Mull. There are a number of portholes dotted throughout the offer glimpses of the landscape too. This is particularly beautiful at night when you can stargaze. And yes, you can sleep directly under the stars.
You can find more places like this in our guide to the most unusual romantic breaks in the UK. That post is packed full of quirky weekend retreats, just like this one.
Dine at a Michelin-starred restaurant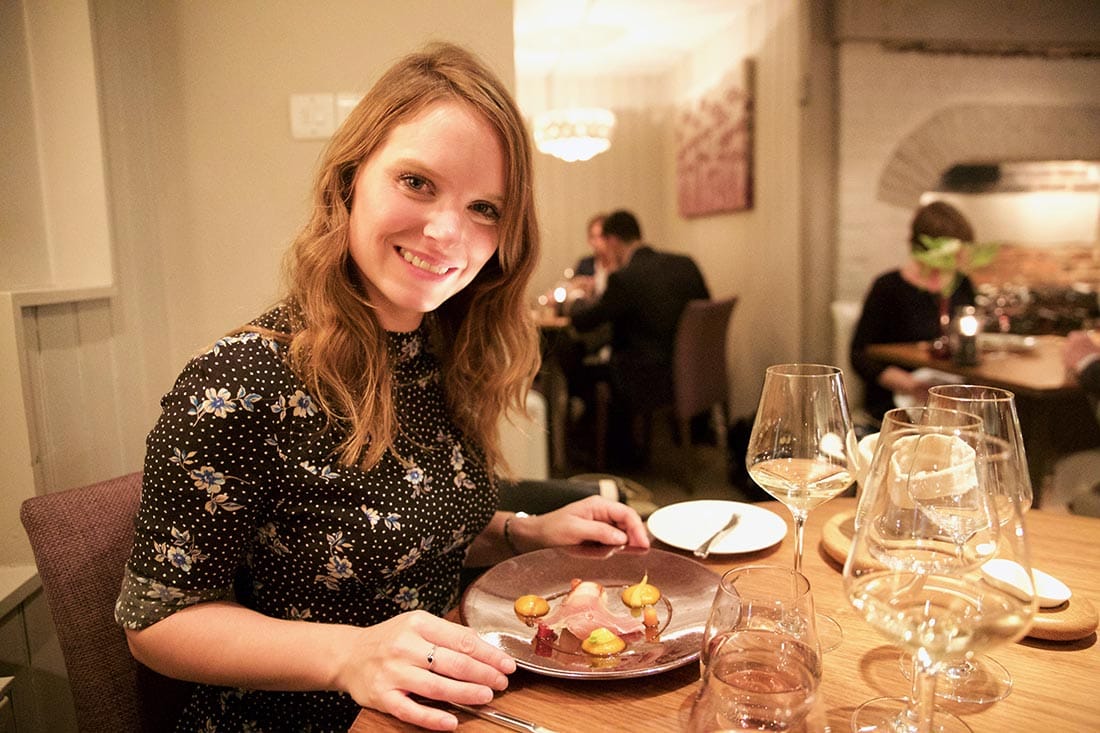 After a challenging few years, travel right now is all about making new memories and treating yourself. There aren't many things that make us happier than food, and we love treating ourselves to a special meal from time to time.
There are so many amazing restaurants we could recommend here, but we've decided to share one of our faves – The Artichoke in Amersham, Buckinghamshire.
The Artichoke was recently awarded its first Michelin star – an accolade we think it has deserved for years. The food at this gourmet restaurant isn't just next-level delicious, it's surprisingly affordable too. The set lunch menu is only £65 per head. That's as good as you'll get anywhere in the country. I can honestly say this is one of the best restaurants I've ever eaten at – you really won't be disappointed!
Try eFoiling on the Menai Strait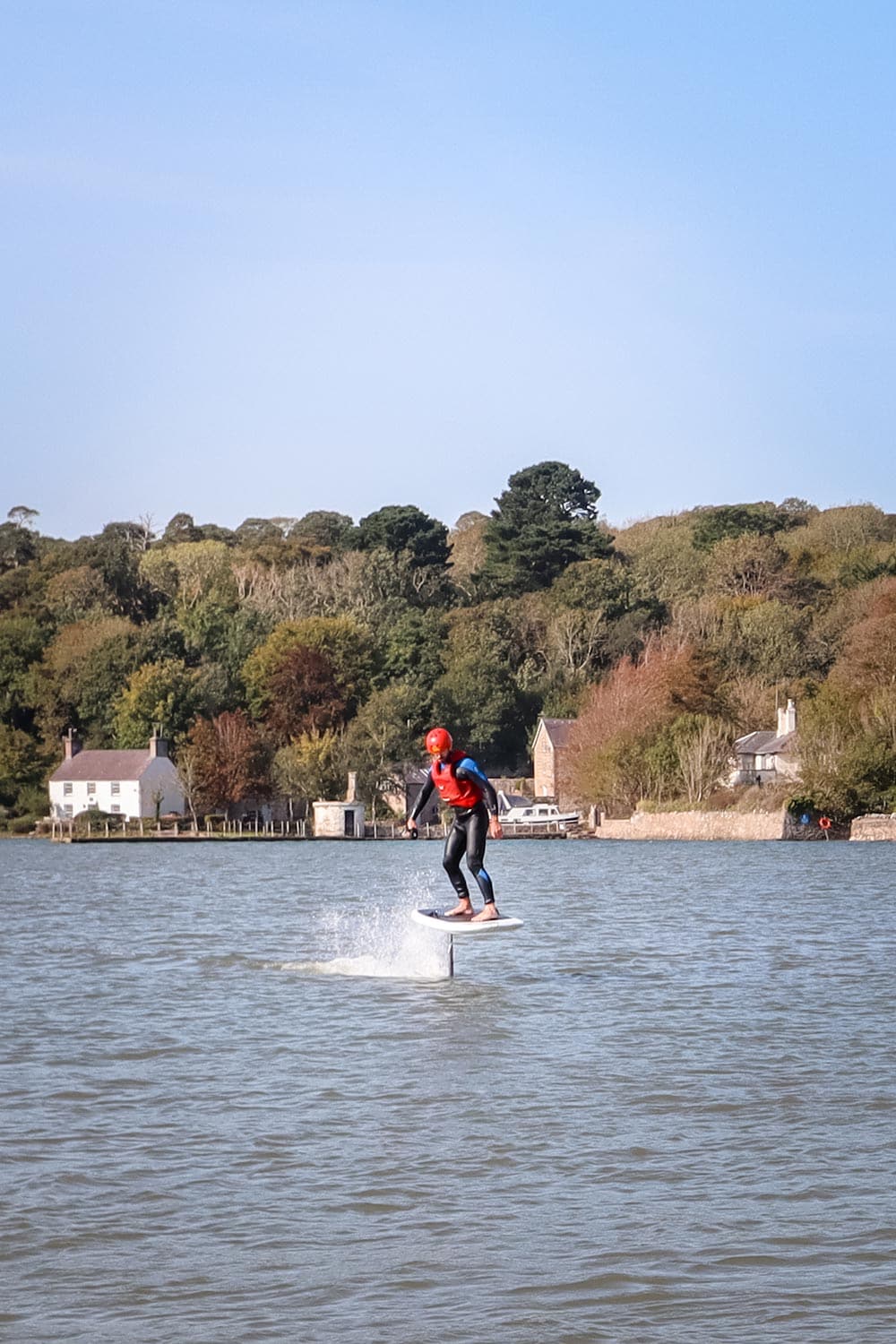 North Wales is the adventure capital of Great Britain (it could even rival that of Queenstown in New Zealand with the number of new adventure activities that are popping up here!) From taking on the world's fastest zip-line at ZipWorld to surfing perfect waves at SurfSnowdonia, you're not short of adventurous experiences.
However, the latest and arguably the best of the lot is eFoiling on the Menai Strait with FoilRide. eFoiling is basically an electric surfboard powered by an underwater propellor. Crank up the speed and you can actually fly above the water. It sounds crazy but it's actually very easy to pick up.
I managed to squeeze this in towards the end of the summer last year and it's one of my new favourite adventure activities. Everything goes wonderfully silent when you hover above the water. It's such an adrenaline rush too. This is definitely one for all you adrenaline junkies out there.
Go stargazing in the South Downs National Park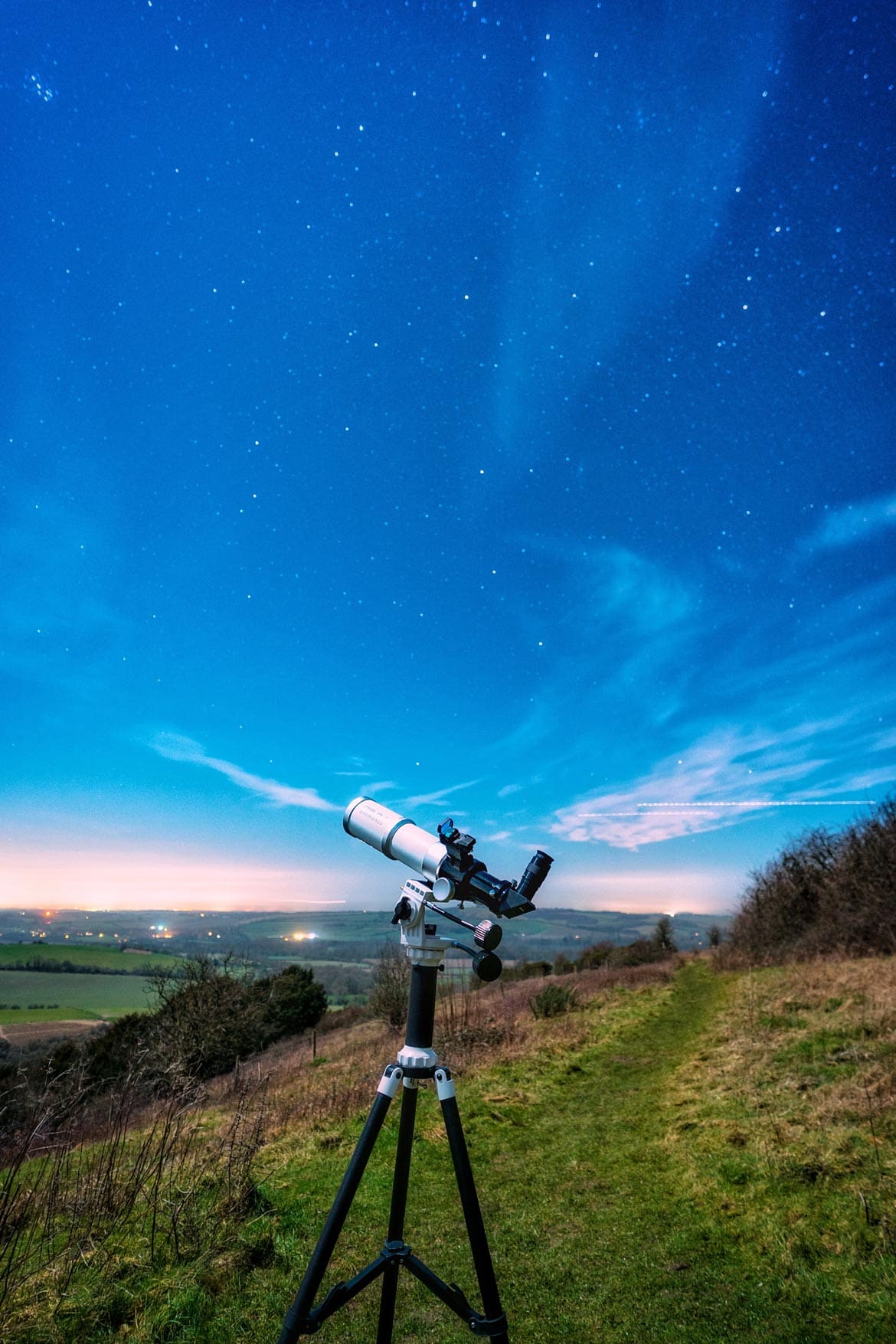 The South Downs National Park is one of the best places in the world to go stargazing. The SDNP is officially an international dark sky reserve, one of only 16 around the world, and the night skies are so beautiful here.
Every year in February there's the South Downs Dark Skies Festival. This has a load of free events all over the South Downs where you can learn about the stars and the night skies. If you've never been stargazing before then this is a great place to start.
You can check out my definitive guide to stargazing in the South Downs here. This guide is packed full of information and is perfect for planning a stargazing trip here. Again, this is such a unique experience in England and one we love telling people about.
Eat oysters on the beach at Whitstable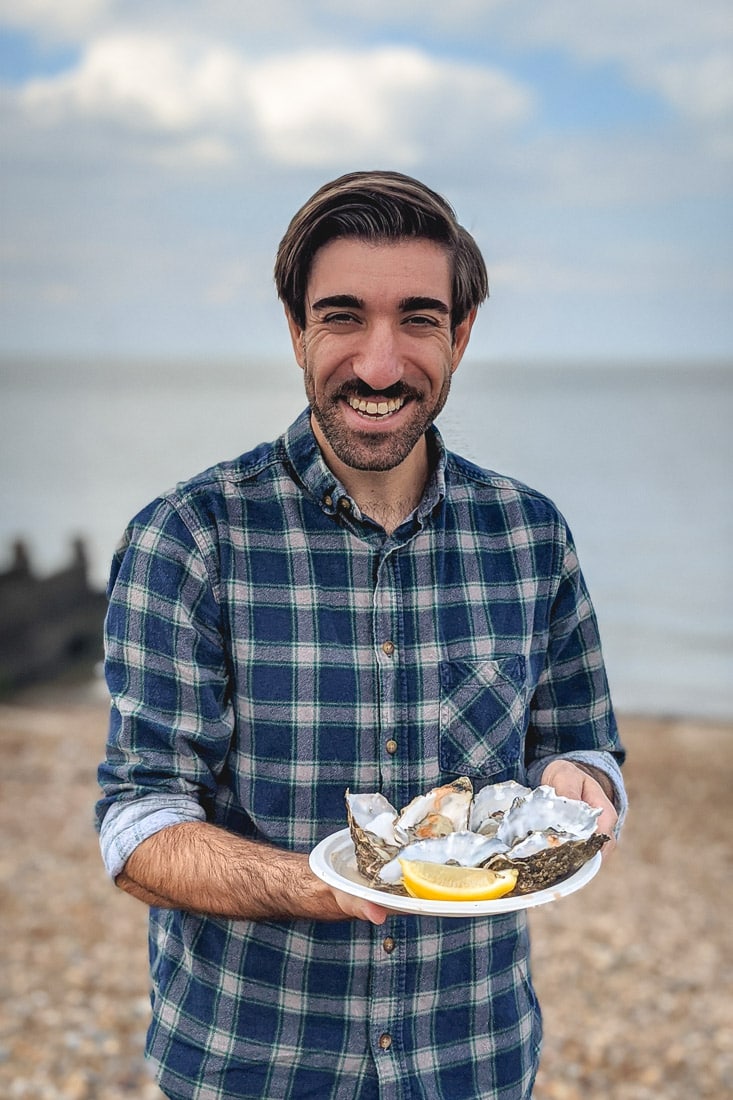 If you like oysters as much as I do, then you'll love a wee visit to Whitstable. On the south coast of Kent, Whitstable is a haven for oyster lovers. From Harbour Street to little beach shacks, you can buy them all over town. And they're cheap too.
One of the best places in town is The Forge. This is a shack right down on the beach where you can pick up ½ dozen large rock oysters for only £12.50. They were some of the biggest oysters I've ever eaten too. Whitstable is such a beautiful place to visit, but add in oysters and it's even better!
For those of you planning a visit here, you can check out some of the best things to do in Whitstable here.
Drink craft beer at the Bermondsey Beer Mile in London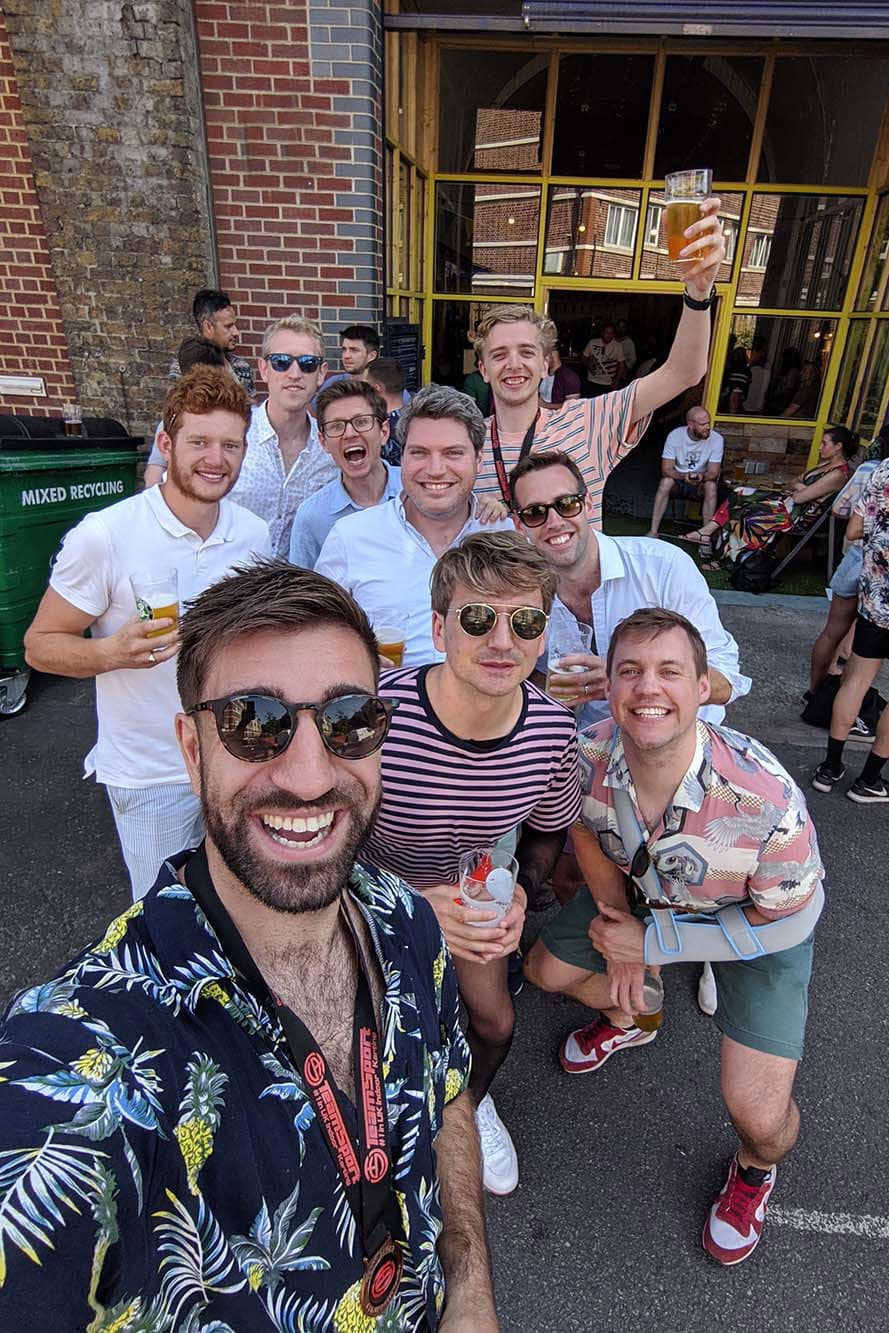 One of the better things to come out of lockdown was my appreciation of craft beer, and I know I'm not the only one. Every year more and more independent craft beer breweries spring up, and the craft beer revolution won't stop any time soon.
One of the best places in London for all you beer lovers is the Bermondsey Beer Mile. The beer mile is an amalgamation of craft microbreweries and bottle shops located in the old railway arches of Bermondsey (near London Bridge).
To date, there are 17 different London breweries along this 2-mile stretch. The best thing to do is start at one end and make your way along the Bermondsey Beer Mile stopping off at a few different places along the way. This is what experiences in Great Britain are all about – supporting local independent companies while having a whole lot of fun along the way.
Drive along the South West Coast 300 in Scotland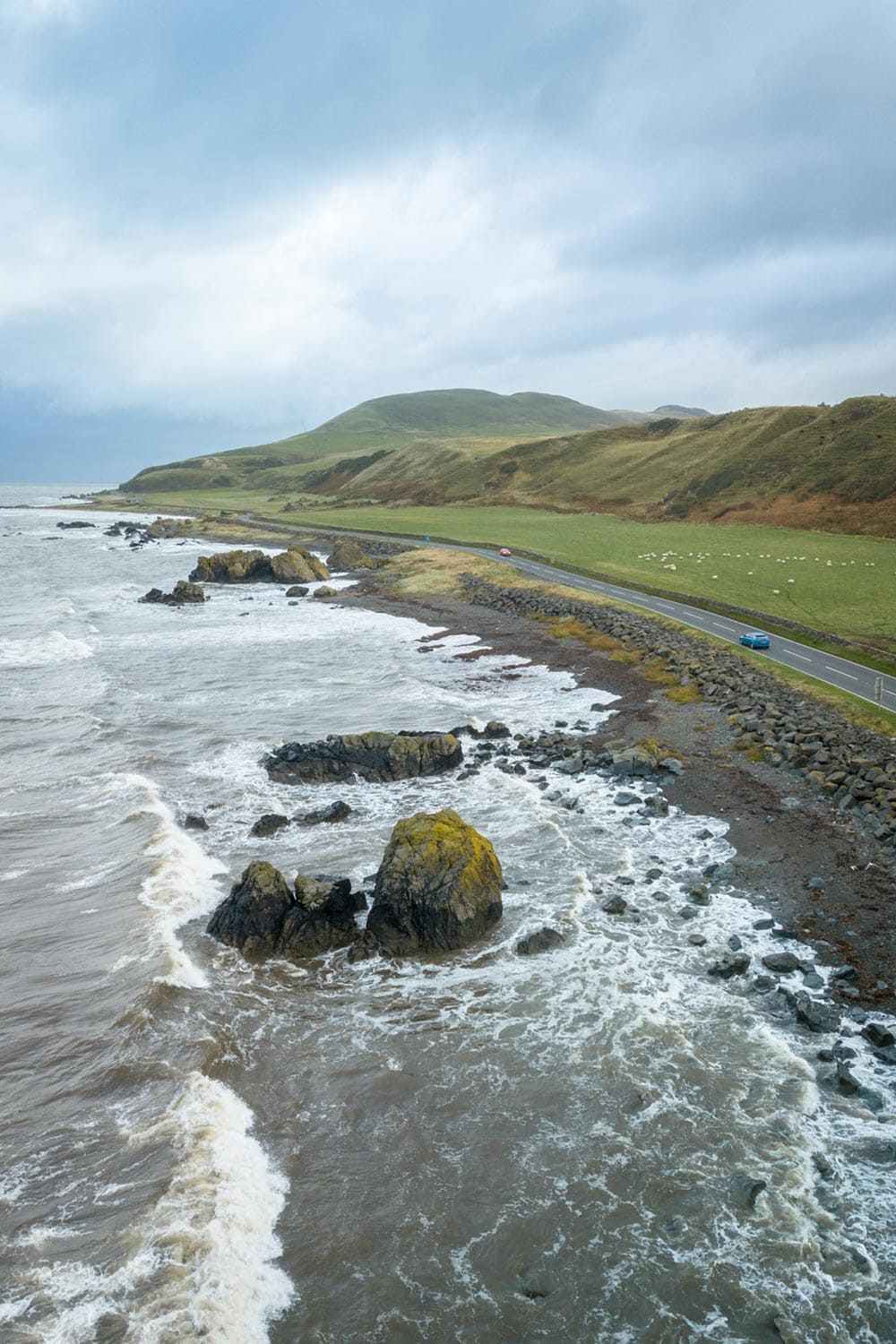 You've heard of the North Coast 500, right? Well, what about the South West Coast 300, have you heard of that one? The NC500 is the most famous road trip route we have in Great Britain. The only problem is it can get very busy with tourists during the summer months. That's why we're recommending the SWC300.
This is a 300-mile circular route following the coast in South West Scotland. One of the best things about the SWC300 is there's no beginning or end point – you can pick up the route anywhere along the 300 miles. I started my trip in Dumfries and headed towards the Mull of Galloway and Culzean Castle. There are so many amazing hotels and restaurants to stop off at along the way too. It's all about experiencing this magical part of Scotland while driving from place to place.
I've driven the whole SWC300 myself and it is such an epic adventure. The best bit – hardly anyone knows about it yet. For me, this is one of the best things to do in Scotland this year.
Walk the new Northern Saints Trails in Durham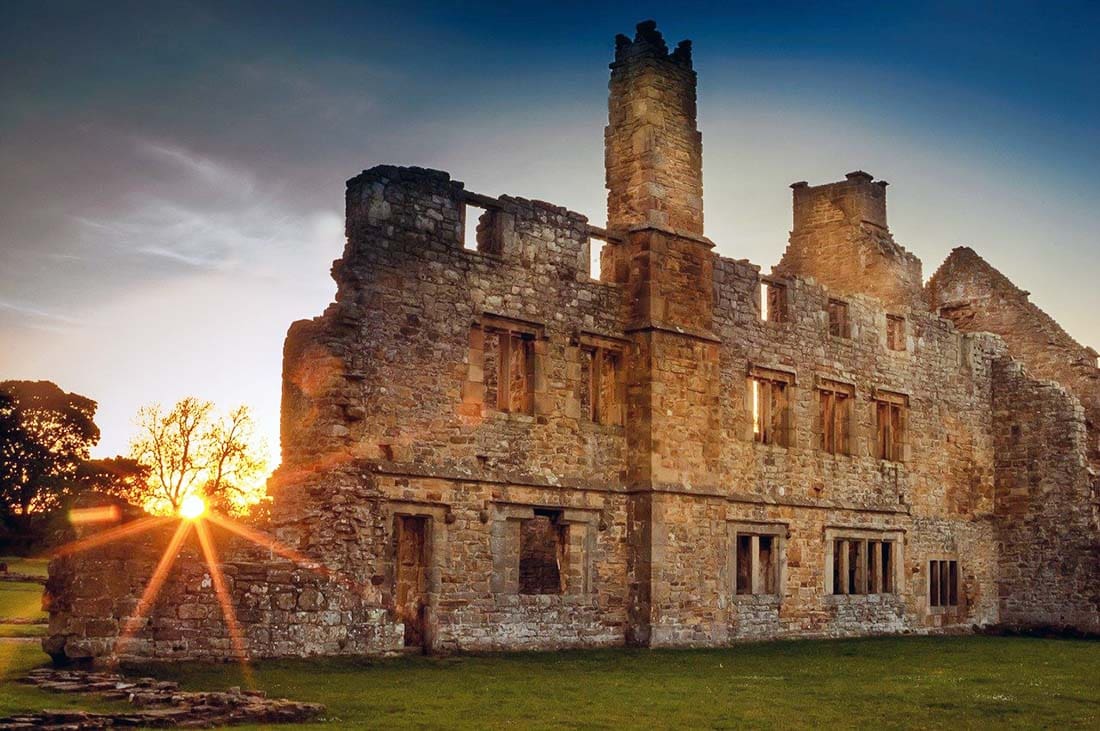 This one is for all you walkers and hikers out there. A series of six new walking trails have opened up in and around Durham, and they are perfect for exploring this gorgeous part of England.
The Northern Saints Trails are based on ancient pilgrim routes in the northeast of England and bring the fascinating stories of the region's saints to life. All around you are some of the region's best attractions with plenty of places to eat and drink too. Combined with stays at luxurious and charming hotels and B&BS, and you've got the perfect trip.
All of these hiking trails are multi-day routes. The shortest, The Way of Love, is 28 miles and takes you from Durham to Hartlepool. The longest, The Way of Light, is 45 miles and starts in Durham and stretches to Heavenfield/Hexham.
Whether you are looking to take on a walking challenge, get back to nature, discover stunning landscapes, uncover fascinating history, enjoy family time or focus on wellbeing, be guided by the Northern Saints.
Visit Nottingham Castle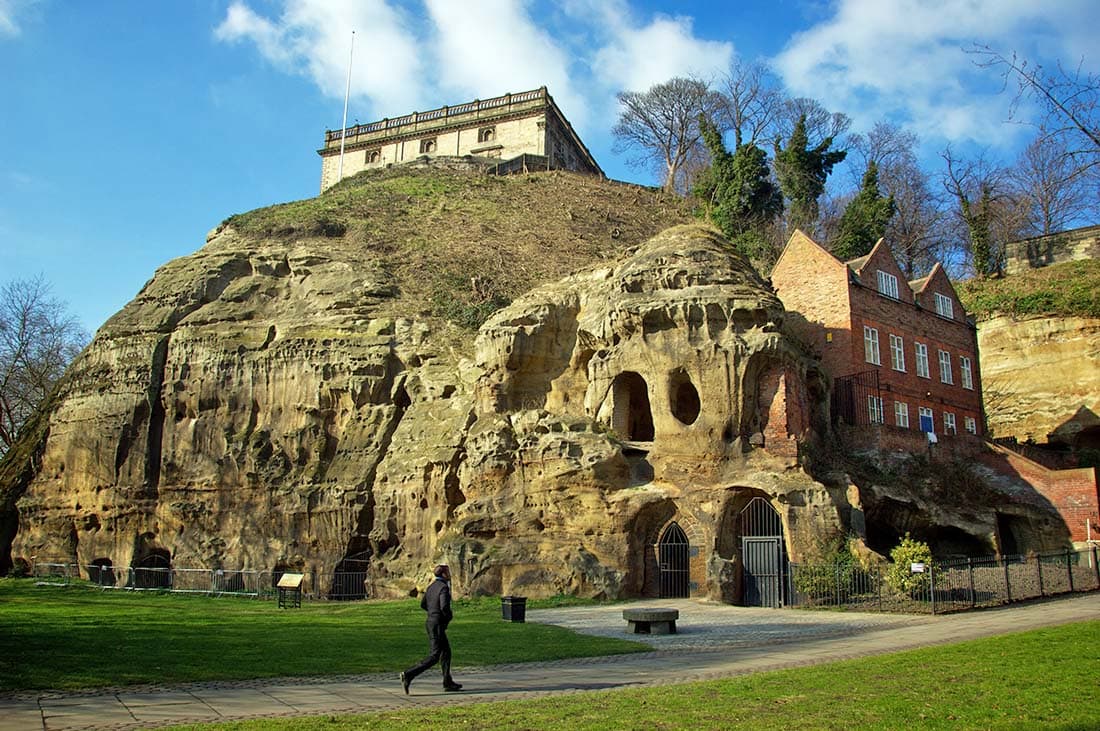 Nottingham Castle was revamped recently and reopened to tourists in one of the UK's biggest regeneration projects. It has recently undergone a £30 million redevelopment breathing new life into the castle, which will allow visitors to experience a thousand years of history and discover the legend of Robin Hood.
The transformation includes brand-new, interactive and virtual reality exhibitions and games to learn about Nottingham's history, world-class art exhibitions, a land train, a museum with historical characters, landscaping, a new play area, café and more.
We're expecting this to be one of the most popular castles and museums to visit this year. You heard it here first. Nottingham is an amazing city to visit too so we expect this one to be a very popular weekend break in the UK this year.
Get your adventure on at Adventure Parc Snowdonia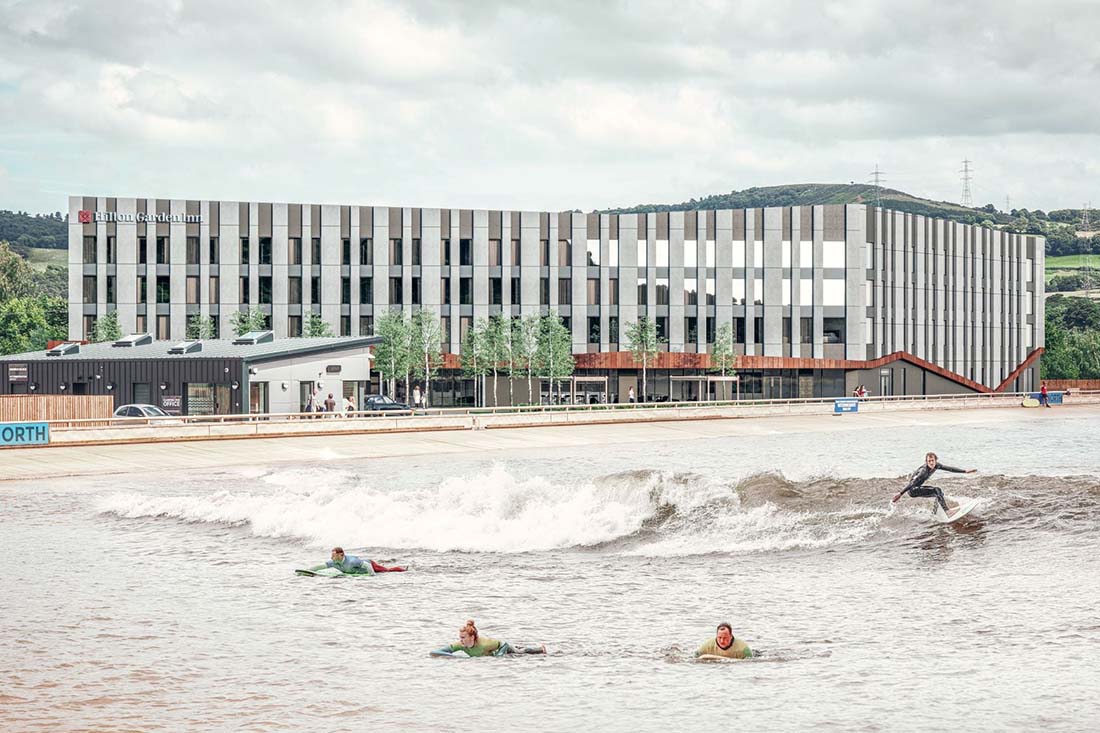 As I've already said, North Wales is the mecca for UK adventure travellers. Well, things are getting a makeover at Adventure Parc Snowdonia. Not only is this the place where you'll find Surf Snowdonia (one of the best artificial surfing centres in the world), but there are loads of other things to do here.
Indoor adventures include a ninja assault course, a high wire course, climbing walls, and an indoor caving experience. Outside, there's zip lining, gorge walking, mountain biking, and a brand new skate bowl and BMX track. It's one of those places that really has something for everyone.
Also, there is a brand new Hilton Garden Inn hotel opening up on site, so you can now base yourself in the adventure capital of the UK.
Visit the Bombay Sapphire distillery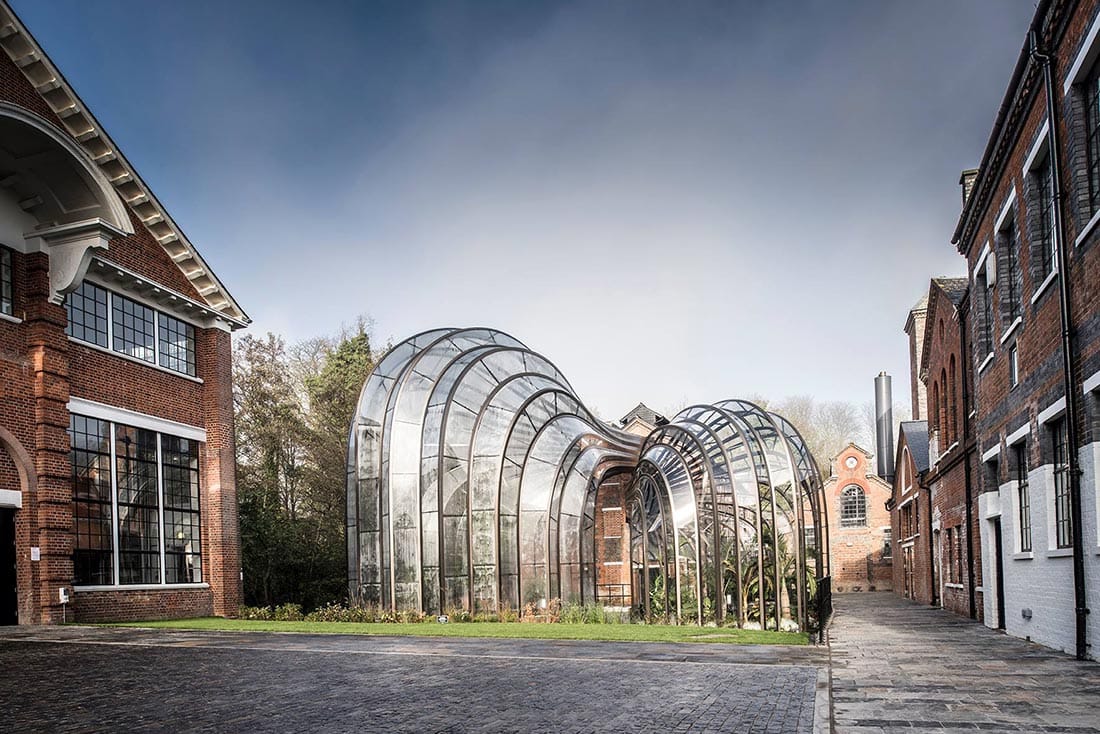 Put your hands up if you love gin? If you do, the Bombay Sapphire distillery is the place for you. Not only is this one of my favourite gins, the architecture of the building is absolutely stunning.
Located at Laverstoke Mill in Hampshire, the Bombay Sapphire distillery is a fantastic place to learn how gin is produced. You can take a tour of the distillery where you can see what they put into the gin. And obviously no tour would be complete without a tasting session at the end of it.
The other thing you can do at the Bombay Sapphire distillery is a gin masterclass. This is where you can learn how to make a couple of killer cocktails while learning a few tricks of the bar trade along the way.
Go on a canal boat holiday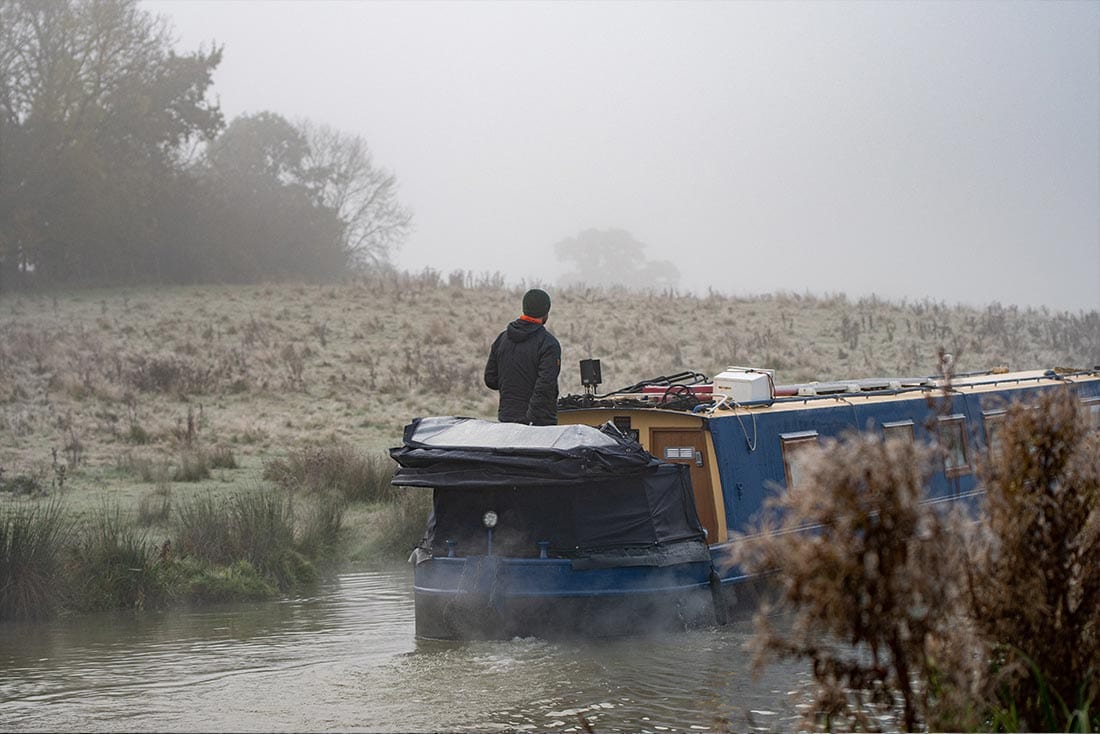 This is one of those truly great British experiences for this year – going on a canal boat holiday. The whole of the UK is a criss-cross of canal networks, and this is a great way of experiencing slow travel.
I've been on a couple of canal holidays before – one in London and one just outside Nottingham – and I thought they were so much fun. Just cruising along the canals, stopping off at waterside pubs along the way, being with the family or friends – it really does make for an amazing UK staycation.
One place I'd recommend for a canal boat holiday is the Norfolk Broads. Quiet, beautiful and it's something a little different. I think there might even be a mini-revolution in the canal boat holiday. What do you think?
Visit a tropical paradise at the Eden Project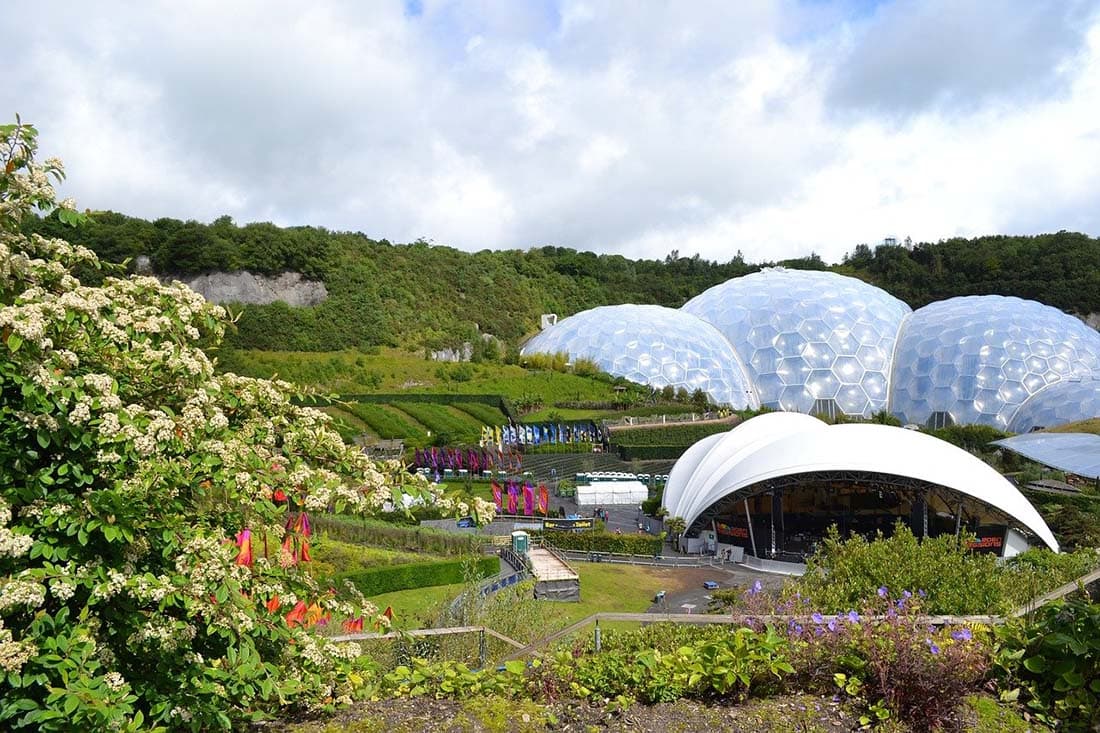 If you haven't been able to feel the heat and humidity of places like Singapore and Thailand this year, how about heading to the Eden Project? Located in Cornwall, the Eden Project is one of the finest gardens in the world. One of the biospheres even has a tropical climate with an indoor waterfall.
One of the latest additions is a 109-bedroom hotel. The unconventional structure will blend into the countryside and offer high levels of accessibility, energy efficiency and sustainability. This new hotel is a shining light for eco-conscious travellers and highlights the type of new world we can create this year – a better world.
Dive with seals on Lundy Island, Devon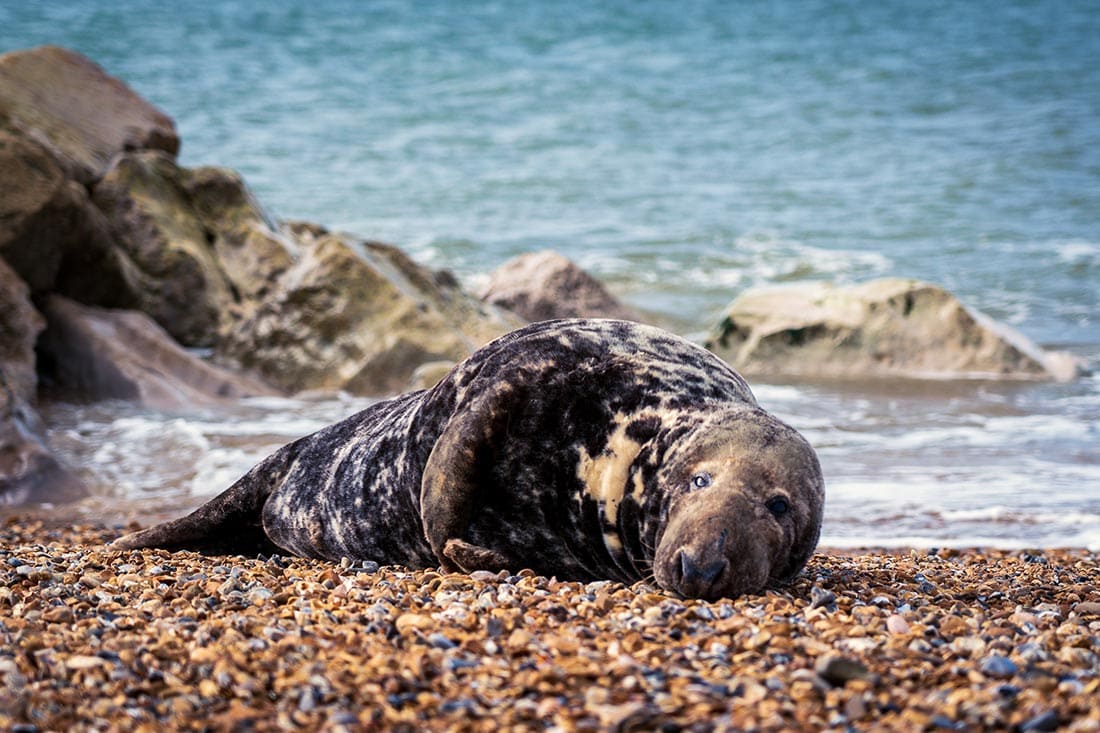 Don't worry if you missed out on that dive holiday this year, there are some amazing dive spots all around the UK, and a couple of them are absolutely world class.
Just off the coast of Scotland you can dive with basking sharks. But as this is only during a small summer window, tours are often overbooked and expensive. Instead, how about diving with seals near Lundy Island, just off the coast of Devon.
This is a fantastic dive spot and the diving season goes on a lot longer here than places you may have visited before. Sarah over at Girls That Scuba went recently and she's tipping it as one of the top UK dive spots for this year.
Take on an outdoor escape room in London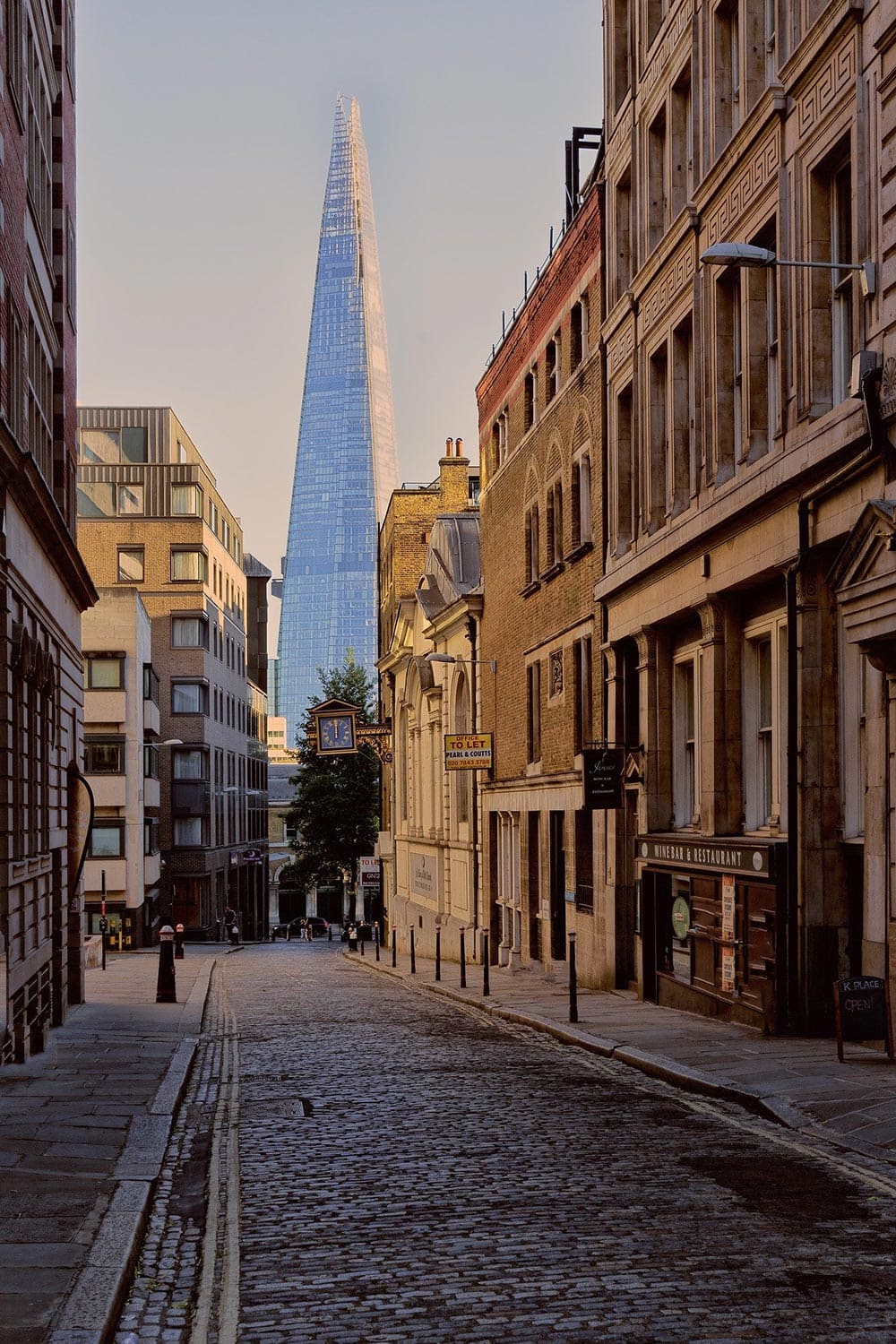 The escape room revolution doesn't look like it's slowing down anytime soon. Instead of being indoors trying to escape from a tiny stuffy room, take to the streets of London for an outdoor escape game experience.
An outdoor escape game with AIM is a combines traditional escape room puzzles with a treasure hunt, all set outdoors in the City of London. The game uses revolutionary augmented reality, GPS technologies and high-tech gadgets to create an immersive outdoor experience perfect.
You get all the excitement of an escape room and the opportunity to solve puzzles, whilst exploring the capital city. The game takes around 2h30m so it really makes for an amazing activity in London.
Scare yourself silly at Mary Shelley's House of Frankenstein in Bath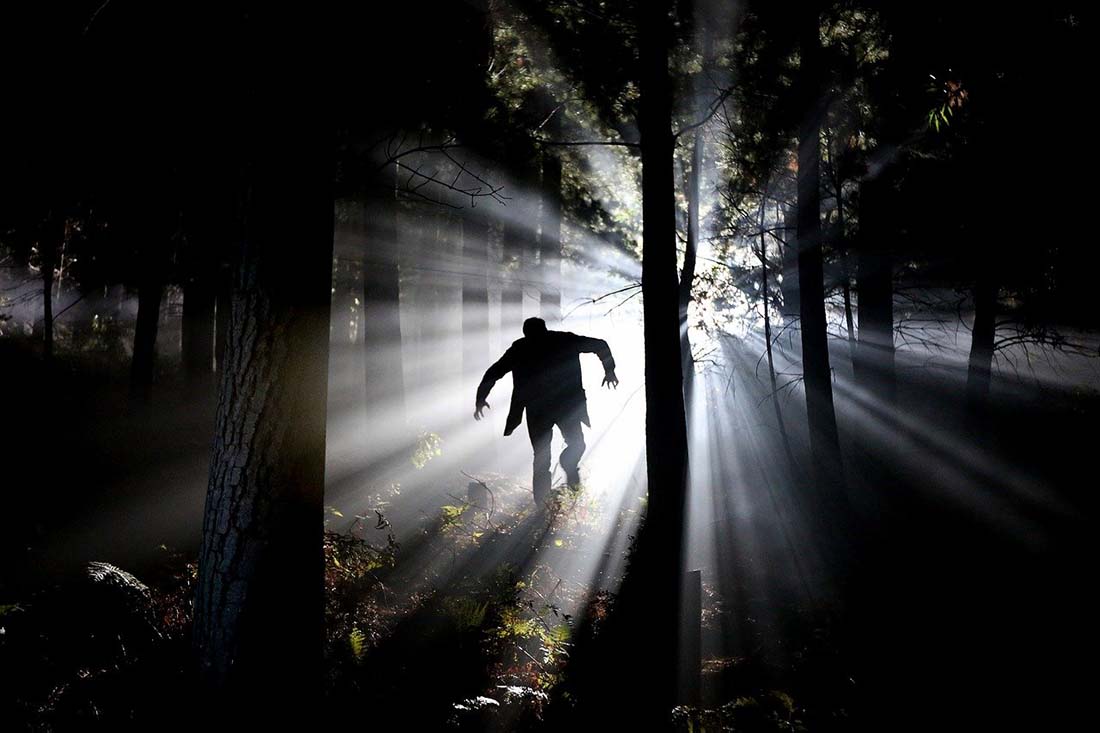 This is very different Great British experience – the House of Frankenstein in Bath. This is a horror experience dedicated to author Mary Shelley and her most infamous creation, Frankenstein.
Unearth Mary Shelley's dark past, as you explore her tragic and complex life and experience the story of Frankenstein, which is as relevant today as it was 200 years ago. The experience promises to be scarily atmospheric, multi-sensory and fully immersive.
Go skiing in Scotland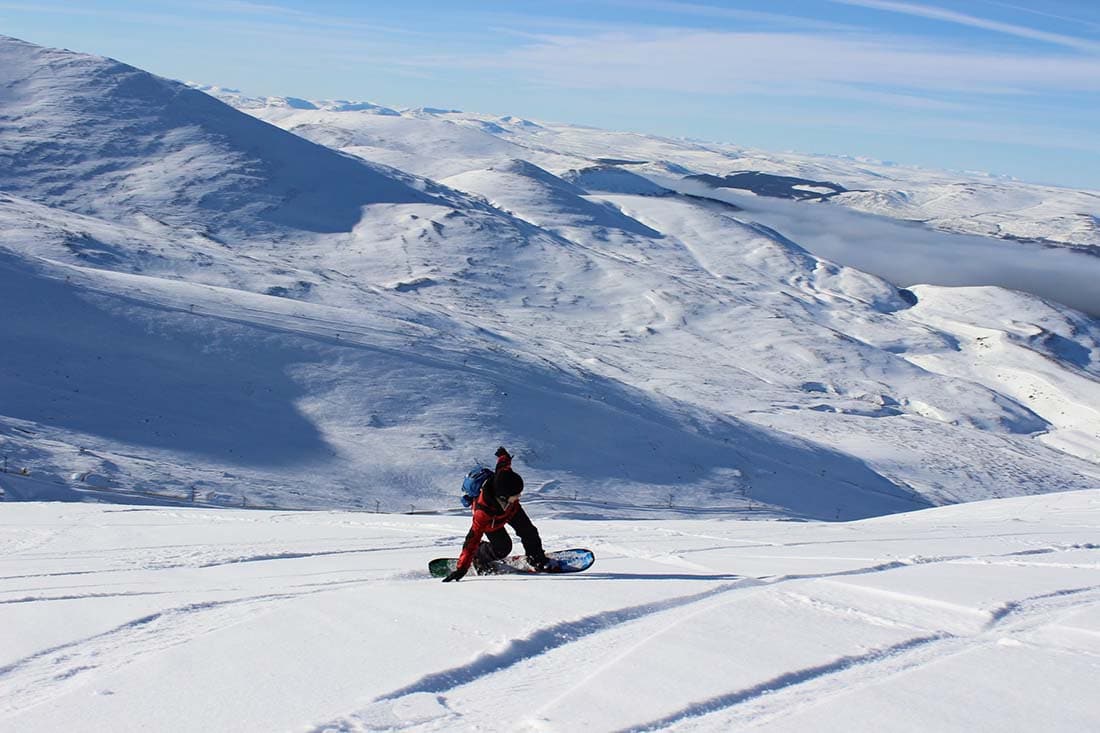 From the Nevis Range to Glencoe Mountain, there are some amazing ski resorts in Scotland that many of you might not know about. They might not have the high peaks or apres-ski of the Alps, but they are a lot closer to home! If I can't ski in Europe this coming season then I'll definitely squeeze in a few days skiing in Scotland instead.
---
So there you have it, those are some of the best Great British experiences to enjoy this year. Tick off a few of these and you're in for a great year. Get out there, make up for lost time and really make the year count.