Scotland is such an incredible place to visit. From whisky tasting to exploring the Isle of Skye, here are 32 reasons to visit Scotland.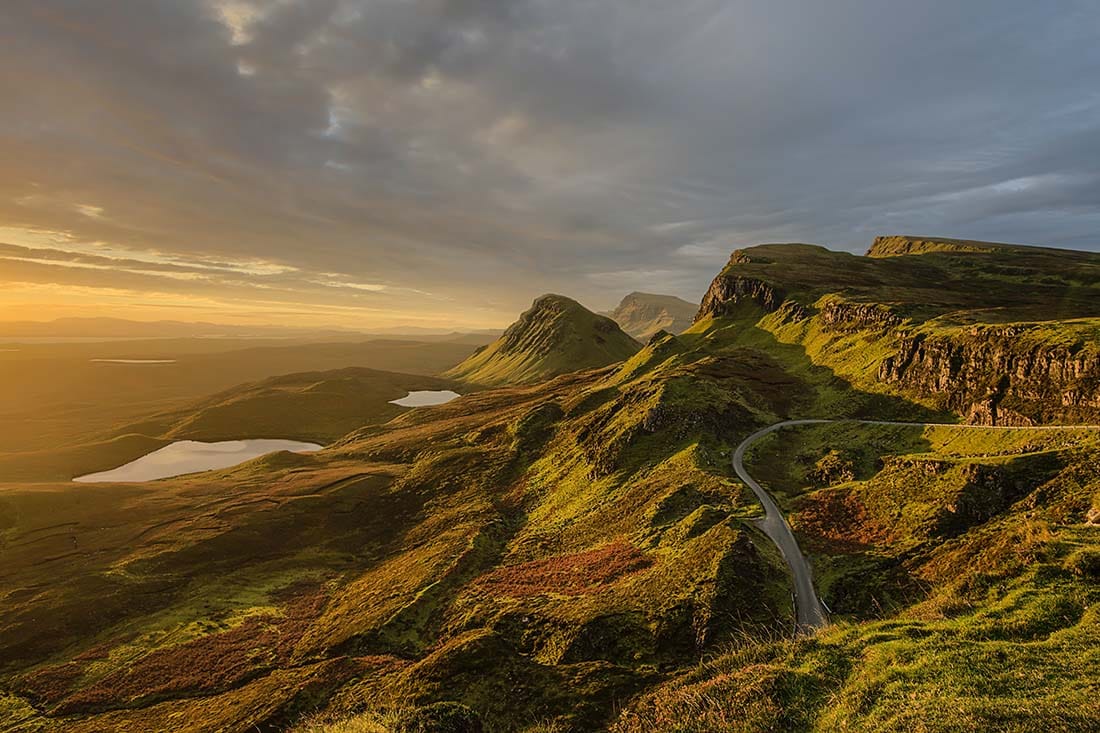 I'll say this right now, I absolutely love Scotland. I'm not too sure if Chloe knows, but I've always had plans of retiring on a little Scottish island with nothing but beautiful views all around me.
There's something about that stark remoteness that just pulls me in like few other places around the world. Hopefully some of these photos will show you what I mean.
If you've never been before, there are so many reasons to visit Scotland. And once you've been, it's a place you'll keep on wanting to go back to again and again.
Here are all the reasons you need to visit Scotland at least once in your lifetime.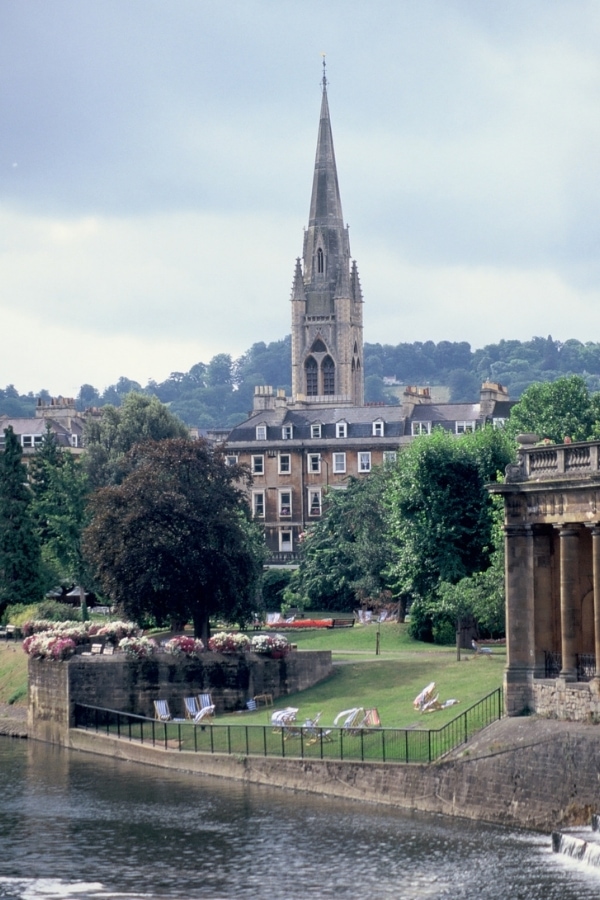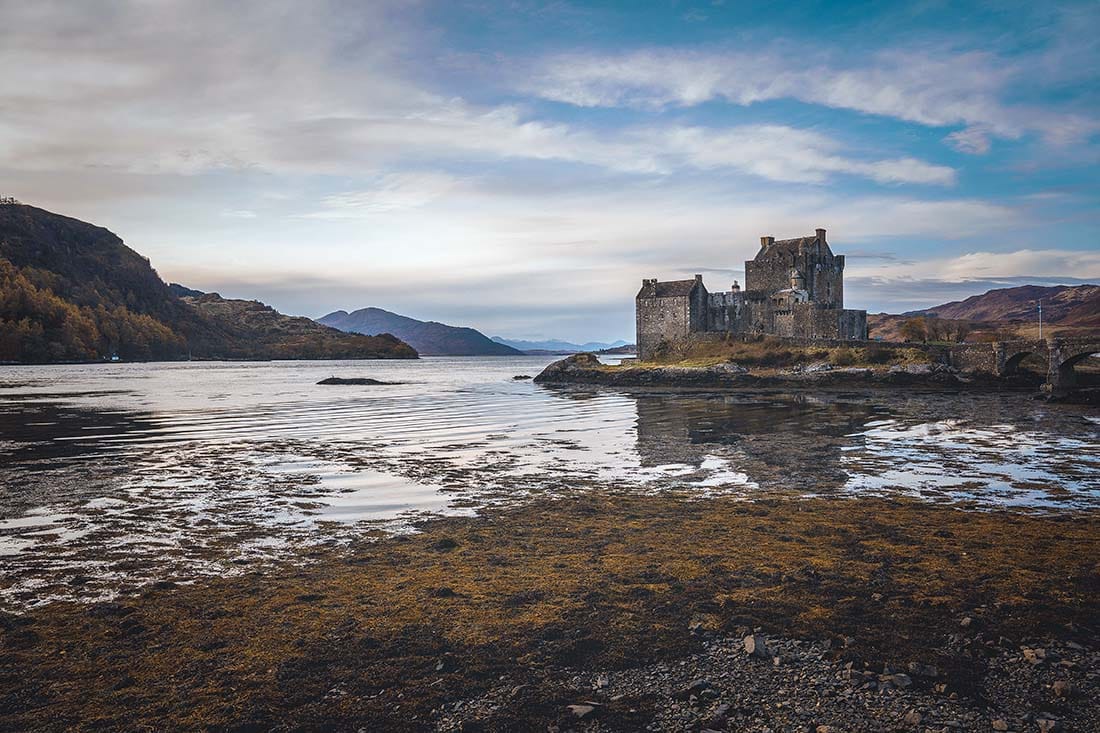 I first visited Scotland when I was 15. I spent a few days in Edinburgh and in my naive youth I was so shocked at how different it was to England. There is such a sense of history and tradition in Scotland that isn't as strong in other parts of Great Britain.
Since then, I've been back a number of times and I've ticked off some of the best things to do in Scotland. I've done things like whisky tasting, hiking up in the Scottish Highlands, watching the rugby at Murrayfield in Edinburgh. I really could go on and on here.
In this blog post I'm going to give you 32 reasons to visit Scotland right now. If this isn't on your Scotland bucket list, add it now!
Reasons to Visit Scotland
Explore the stunning Eilean Donan castle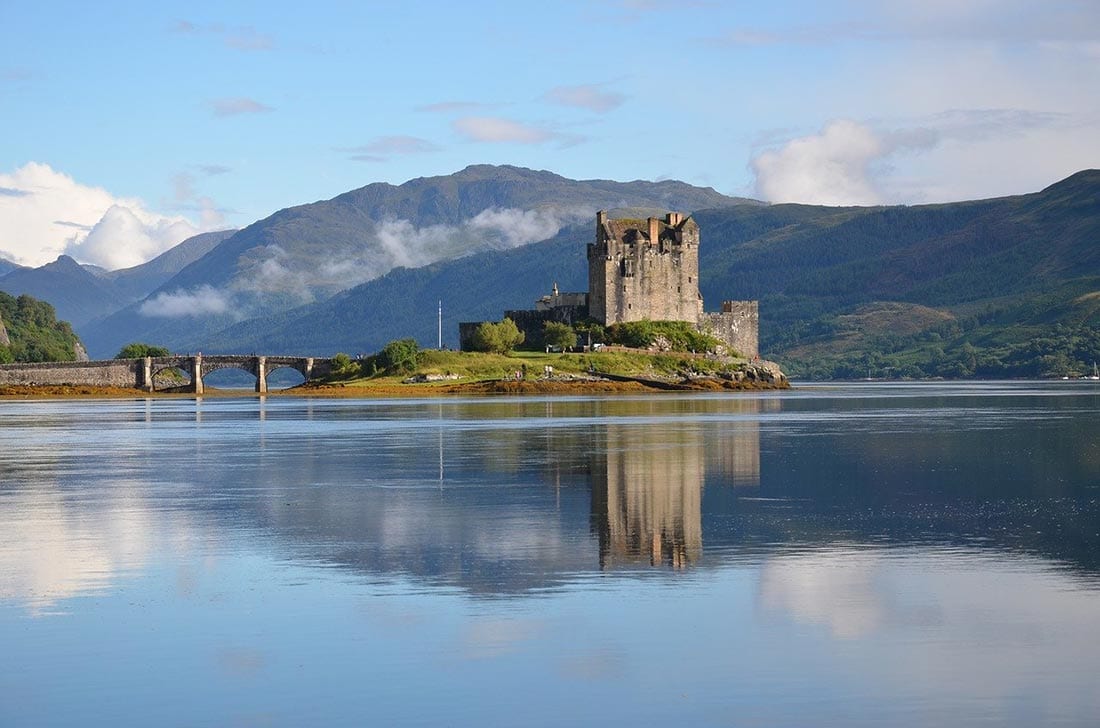 Eilean Donan is one of those picture postcard perfect castles that you'll find all over Scotland. You'll probably recognise it as the castle on the front of all Scottish shortbread tins.
The castle was originally built in the 13th century to protect the area against marauding Vikings. You can find Eilean Donan in the Scottish Highlands overlooking the Isle of Skye.
Live the vanlife on the North Coast 500
The North Coast 500 is Scotland's version of Route 66. Starting in the northern city of Inverness, the NC500 is a 516 mile road trip route taking you past some of the most beautiful places in Scotland. Usually it takes around a week to drive following the coast. This is perfect for those of you looking for that Insta vanlife holiday.
Laze on the beach when it's hot and sunny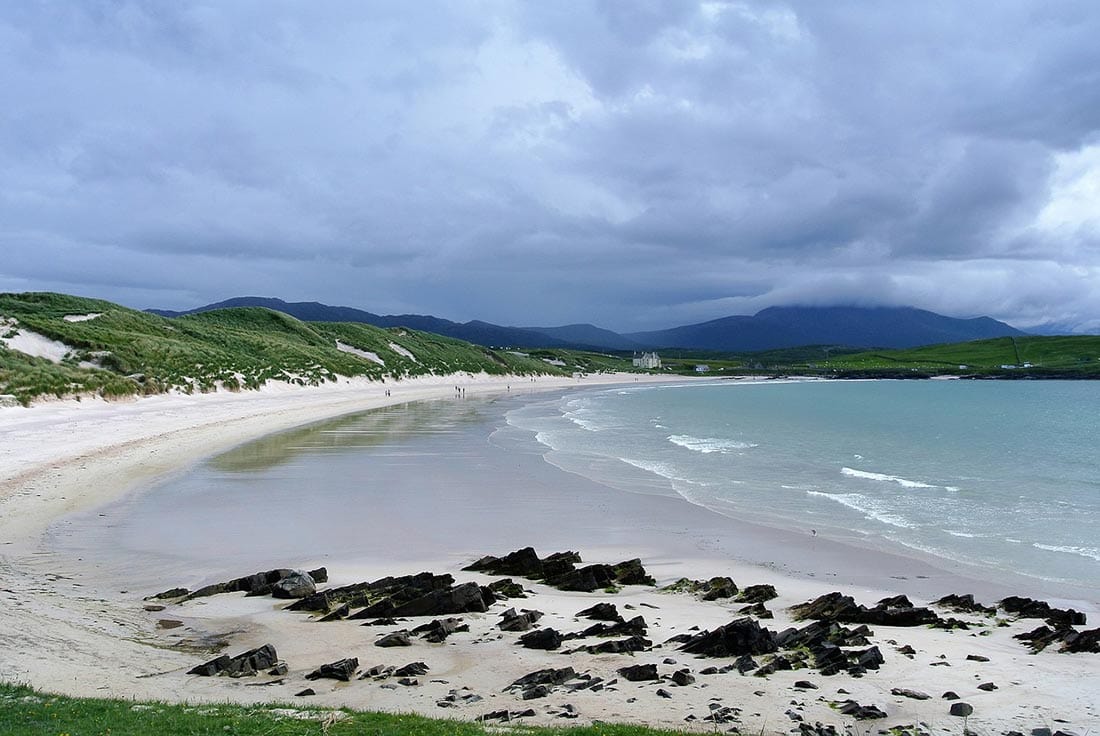 Yes, Scotland has beautiful beaches. And when Scotland does hot and sunny, there's no better place to be. The beaches on the Outer Hebrides, on the Isle of Skye and even at Aberdeen are absolutely stunning. Yes, the water is freezing, but you can still have a proper beach day when it's hot.
Go on a Harry Potter Tour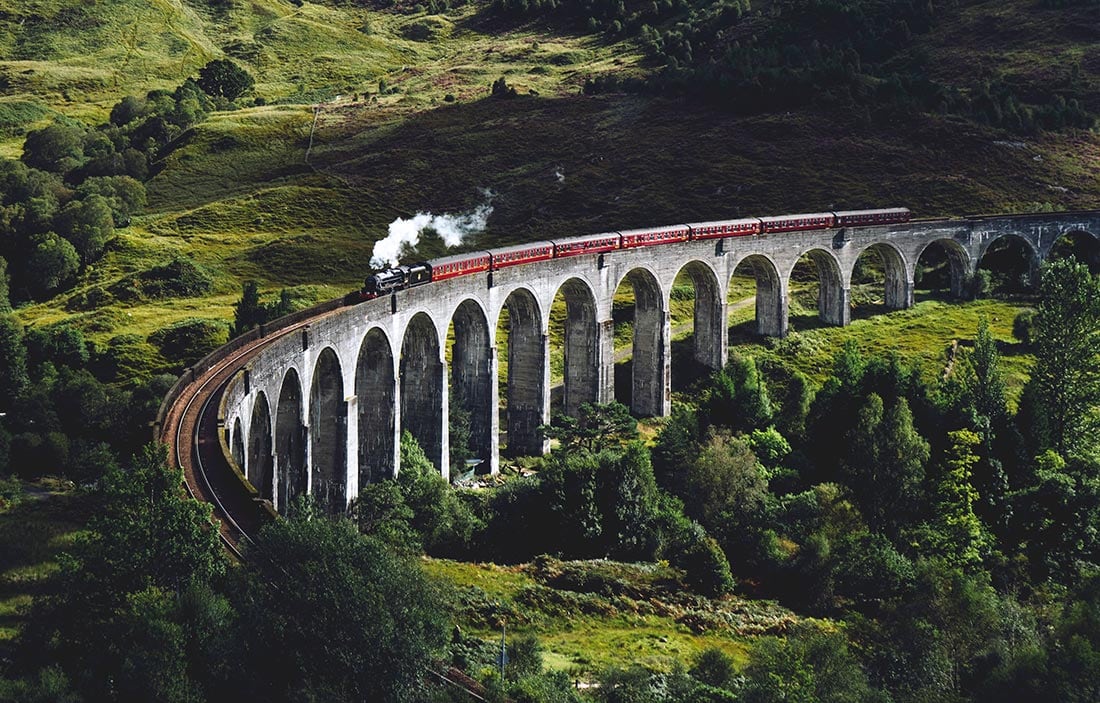 There are so many iconic Harry Potter filming locations in Scotland. Edinburgh was where J.K. Rowling wrote the Harry Potter series, and the architecture of the city is a huge inspiration for Hogwarts.
One of the most popular Harry Potter tours in Scotland is the Magical Highlands Tour with the Hogwarts Express. This is where you'll visit some of the best filming locations in the area before riding the Hogwarts Express. This is a must for all Potterheads.
Take a million photos of the Highland cows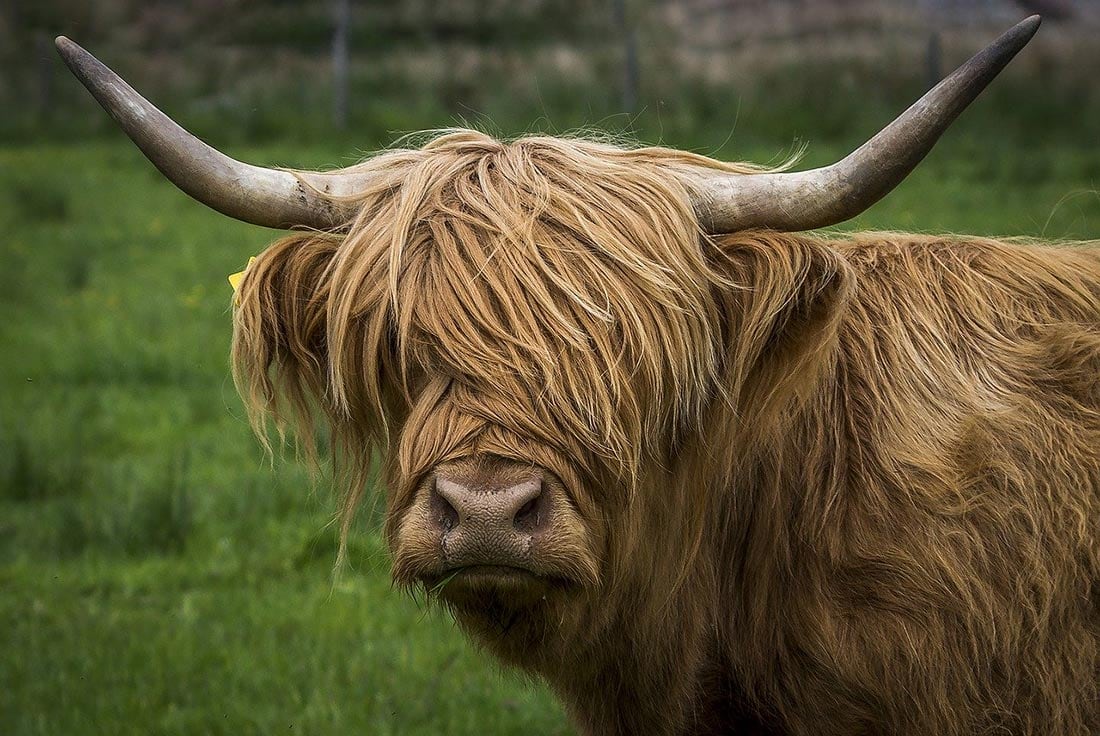 How cute do Highland cows look? I mean, just look at all that hair! Highland cows are known for their long horns and long shaggy coat. They can be pretty friendly too, so getting up close and taking a few photos usually isn't a problem at all. Just beware of the bigger bulls which can weigh up to 800kg. It sounds strange but taking photos of the Highland cows is one of my favourite reasons to visit Scotland!
Discover some of the world's most beautiful waterfalls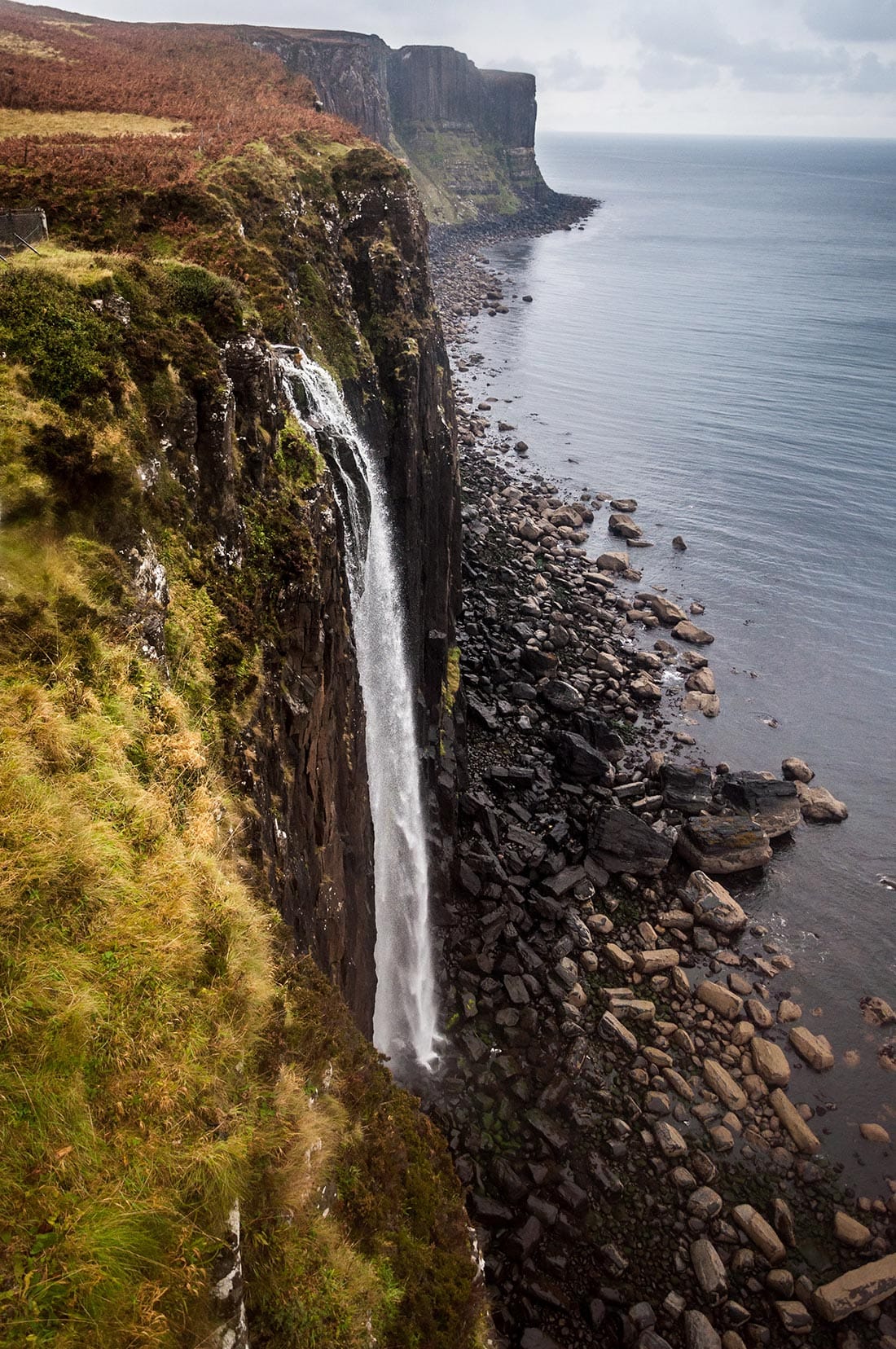 Scotland genuinely has some of the most beautiful waterfalls in the world. This one photoed is from the Isle of Skye which is a stunning. Another of my favourites is Plodda Falls up in the Highlands. You'll find waterfalls dotted all over the country though and just another reason for visiting here.
See your favourite comedians at the Edinburgh Fringe Festival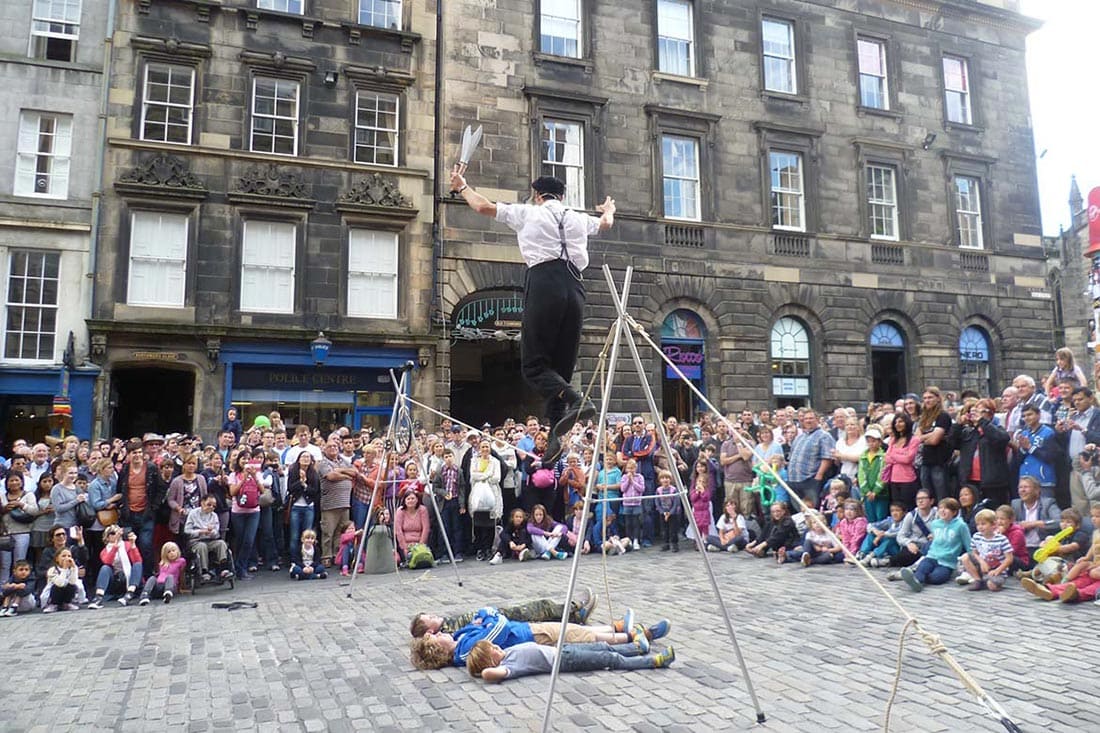 The Edinburgh Fringe Festival is arguably the best comedy festival in the world. Spanning 25 days with more than 55,000 performances and over 3,000 different types of show, this festival is just massive. Usually world-class comedians put on a variety of shows, but it's great for discovering some raw comedians too. The Edinburgh Fringe Festival is usually in August, so this is a fantastic time to visit the city.
Go on a whisky tour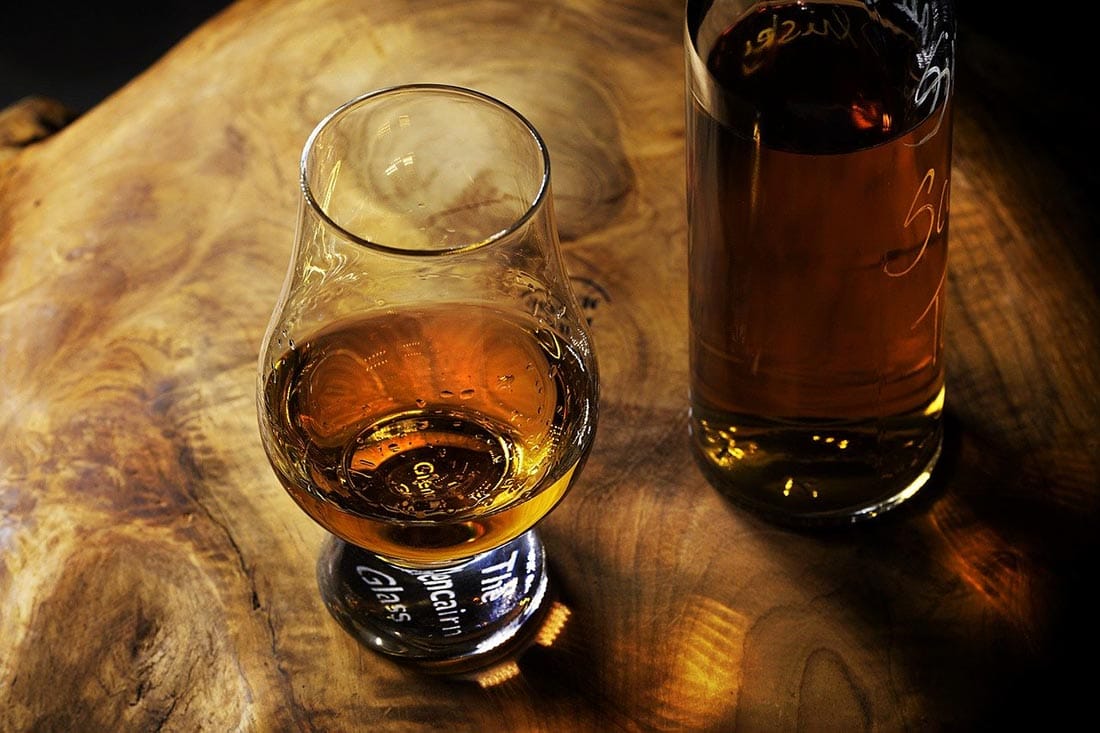 You can't come to Scotland without drinking your bodyweight in whisky. Or at least trying the stuff. There are over 130 distilleries dotted all over Scotland, so no matter where you're going there's a good chance there will be a whisky distillery near you. Most distilleries like Jura, Macallan and Talisker all do whisky tours. If you want to learn all about whisky while having a wee dram or two, a whisky tour is the best way of doing it.
Go hiking up in the Scottish Highlands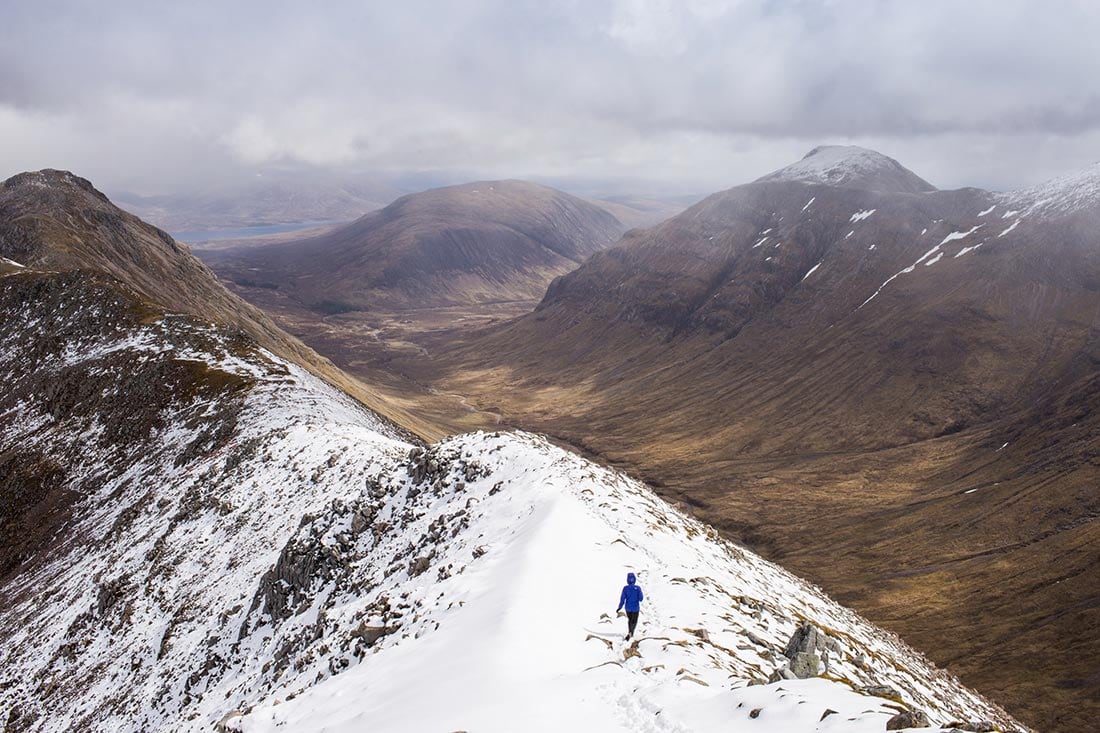 Hiking is one of the best things about Scotland. It doesn't matter where you are, you'll find some incredible hiking trails which you can lose yourself on. One of my favs is hiking in the Highlands. The trails around Loch Ness are really popular and accessible. Also, The Old Man of Hoy in Orkney is up there as one of the best day hikes in the world.
Marvel at all the murals and world-class street art in Glasgow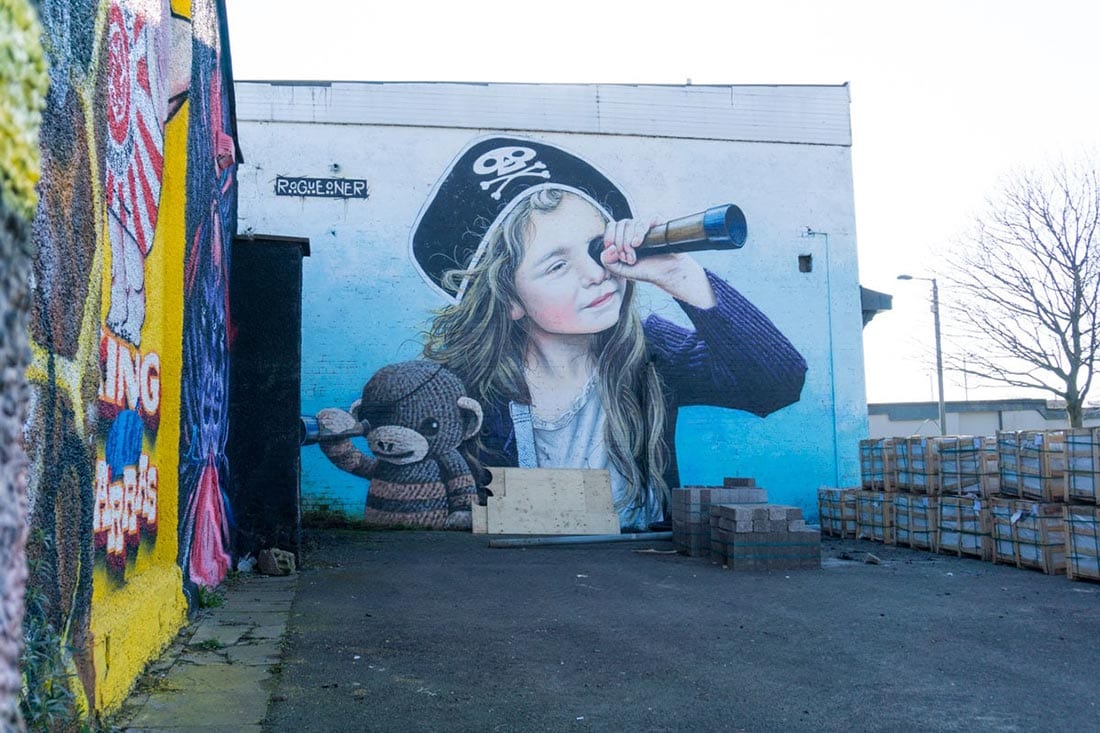 If you're a fan of street art then you will love Glasgow. In fact, there's so much street art here they have their own mural trail. You can grab a map or follow the directions on the website, and head off on your own street art tour of the city.
Many of the creations are by Rogue-One, an amazing graffiti artist from Glasgow. I particularly liked 'Wind Power', which features a girl blowing a dandelion that transforms into wind turbines. 'The Barras Pirate' (pictured) is also one of my favs too.
Celebrate Burns Night with the locals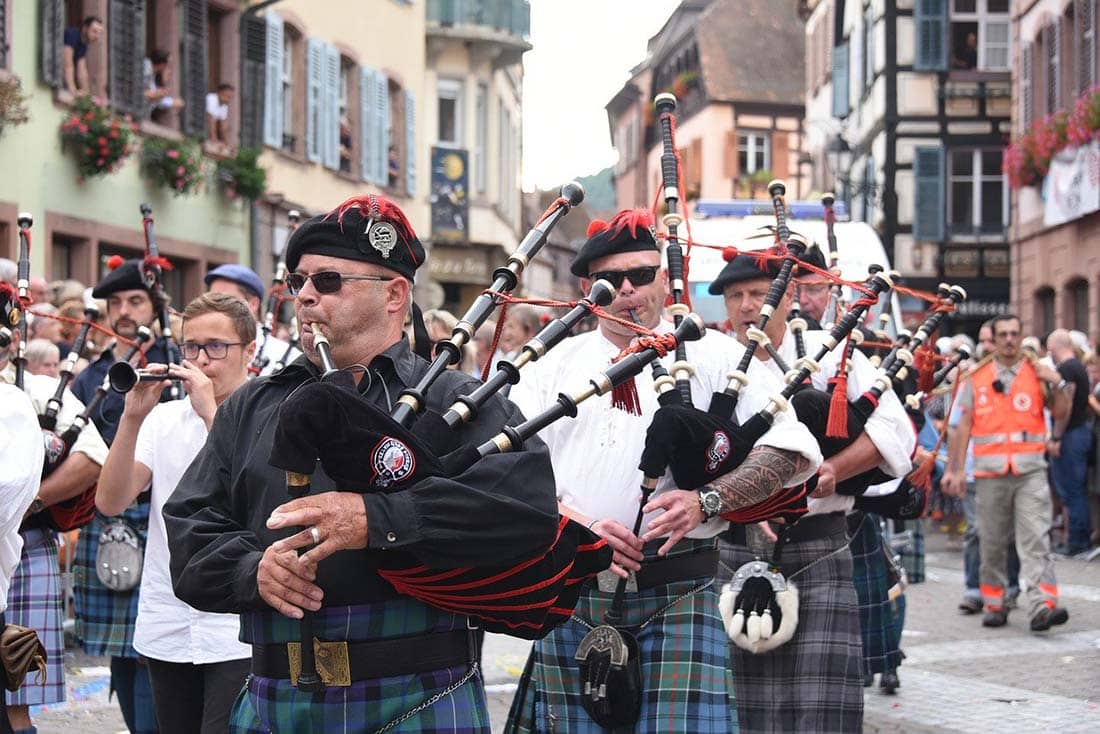 Burns Night and Burns Supper is a celebration of the best of Scotland. Celebrating the life and poetry of Robert Burns, the whole country comes together on the 25th January every year to raise a glass to Burns. A traditional Burns Supper involves haggis, neeps and tatties, rounded off with drams of whisky. It sounds like the perfect celebration to me!
Take in the beauty of the Isle of Skye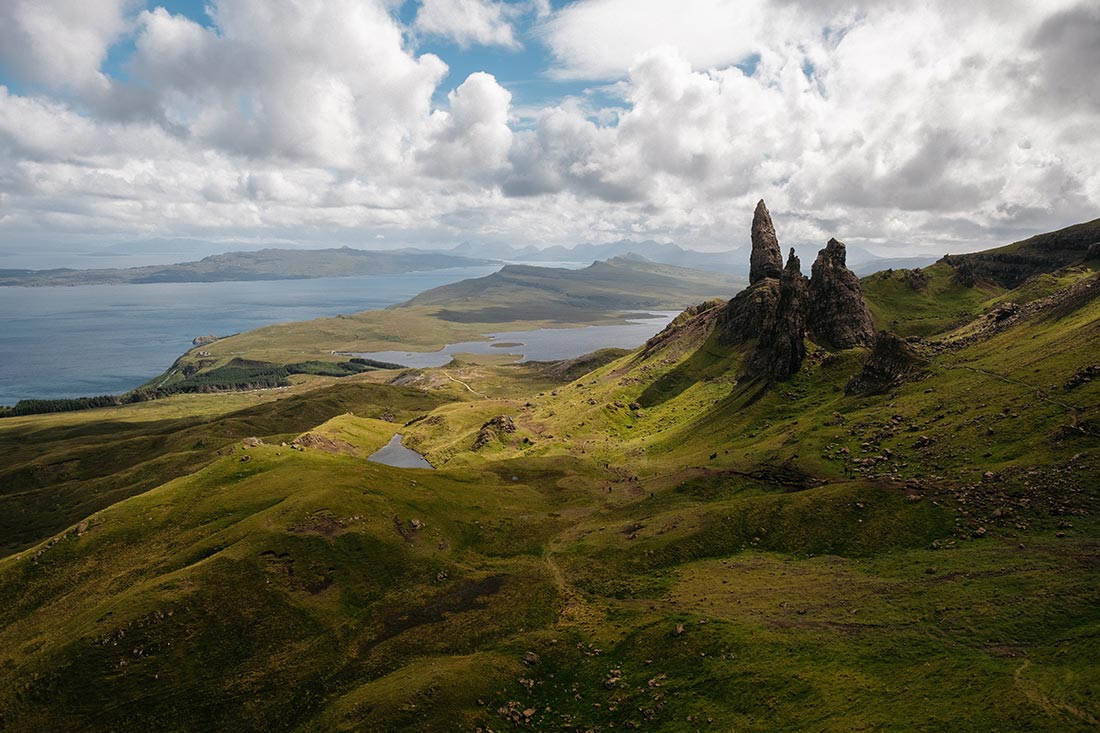 There aren't many better reasons to visit Scotland than the Isle of Skye – it is just so stunning. I would even go as far in saying this is one of the most beautiful places in the world.
The Isle of Skye is famous for majestic geological features, such as the Old Man of Storr, the Quiraing and the Cuillin. This is proper hiking country so make sure you bring along your hiking boots. Skye is also home to the infamous Talisker distillery so make sure you pop by here too.
Visit Scotland's version of Stonehenge, the Callanish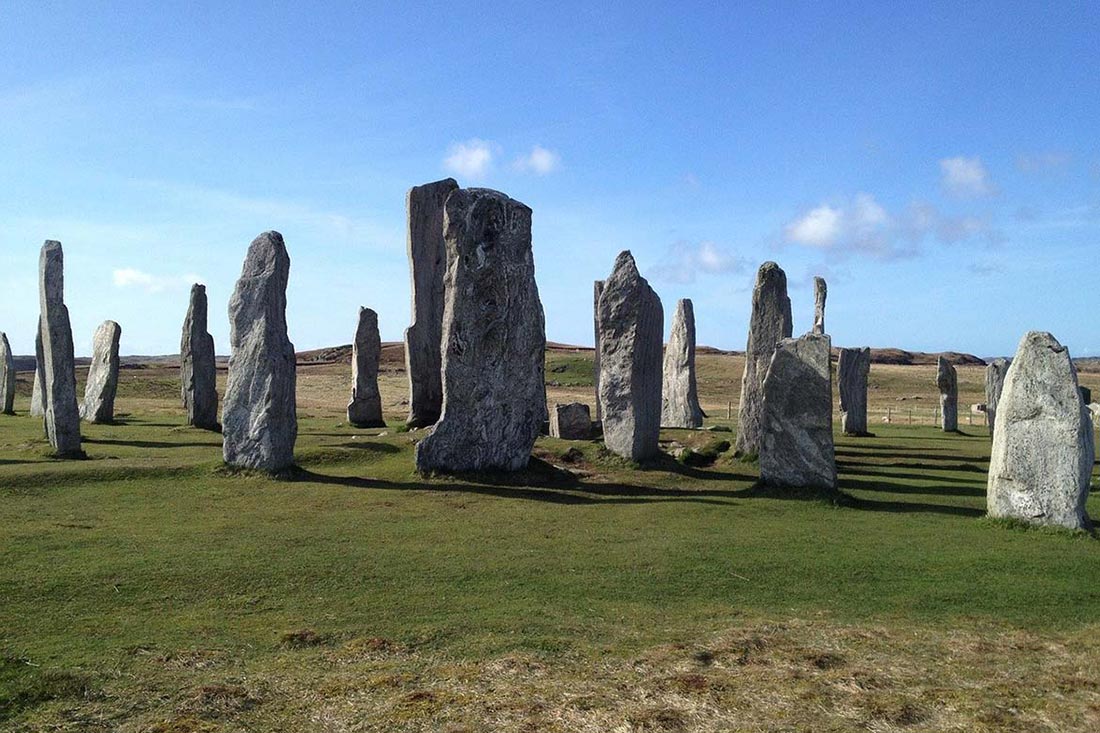 You've heard of Stonehenge in England, right? What about the Callanish Standing Stones? No? Because these are arguably much more impressive than their English counterpart.
Located on the Isle of Harris, the Clannish stones date back over 5,000 years making them much older than the ones at Stonehenge. How amazing is that? Much like with Stonehenge, people aren't 100% sure why the stones were erected. It doesn't matter if they were pagan offerings or sacrificial stones, they are still so impressive to see 5,000 years later.
Find out where Shetland ponies come from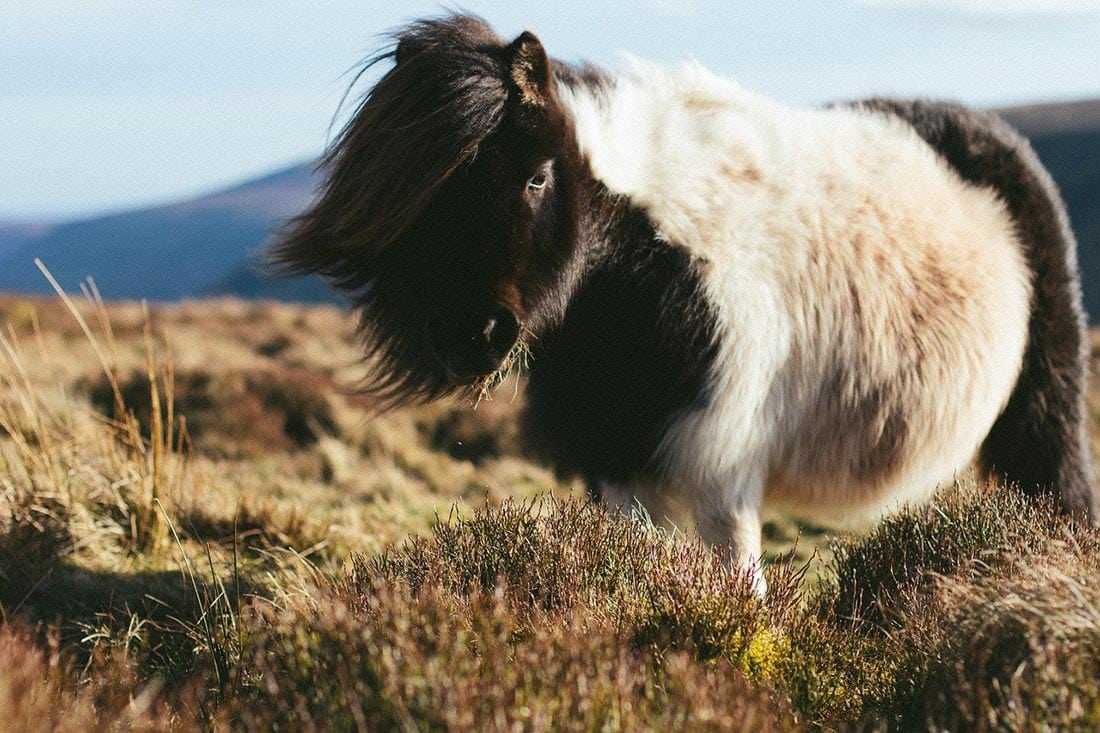 You know those cute tiny Peter Pan horses that look like they never grew up? Well you can find them on their home of Shetland.
Shetland ponies vary in size from 70 cm in height to a maximum of 107 cm. Basically, they're really small. At Shetland there are a few farms still breeding Shetland ponies and a lot of them graze wild. Meeting a Shetland pony is the perfect family activity and it's something your kids will love.
Get the adrenaline pumping while taking on Scotland's longest zipline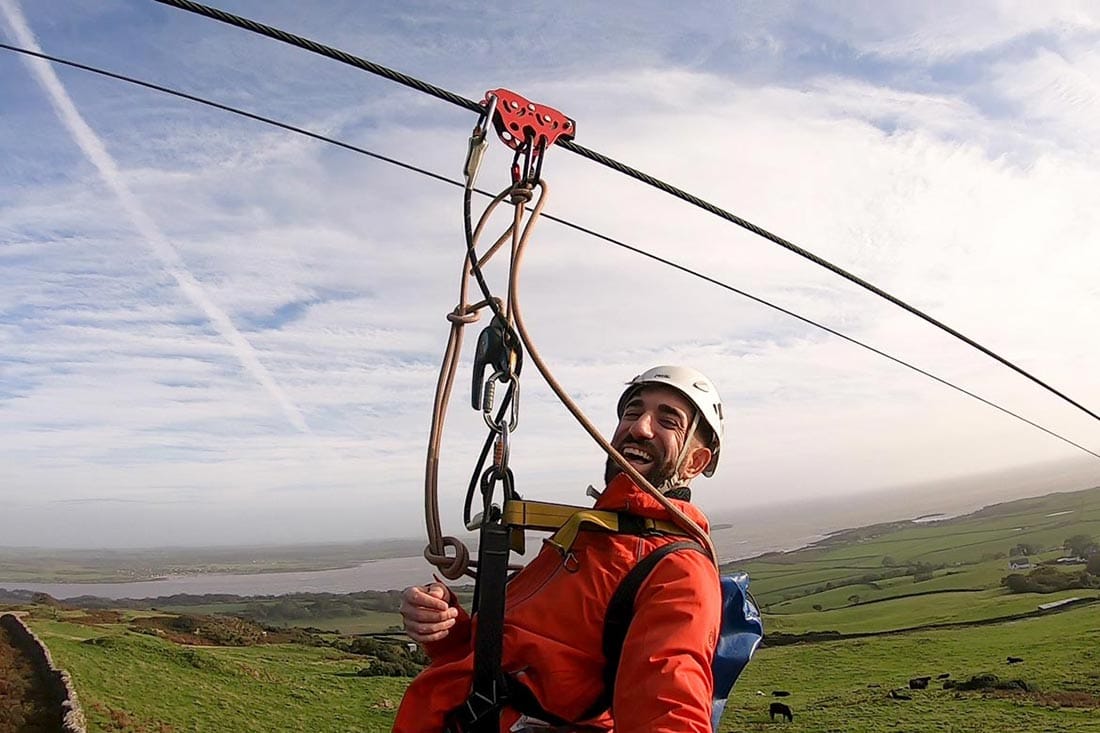 If you really want to get the adrenaline pumping then I'd really recommend taking on Scotland's longest zipline at Laggan Outdoors in South West Scotland. At 820m this is fast-paced, adrenaline-fueled fun. There's nothing quite like throwing yourself off the top of a hill to get the blood pumping that's for sure!
Apparently, you hit speeds of 45 mph but it feels so much quicker than that. And you do it all with the most gorgeous views all around you.
Or take on the South West Coast 300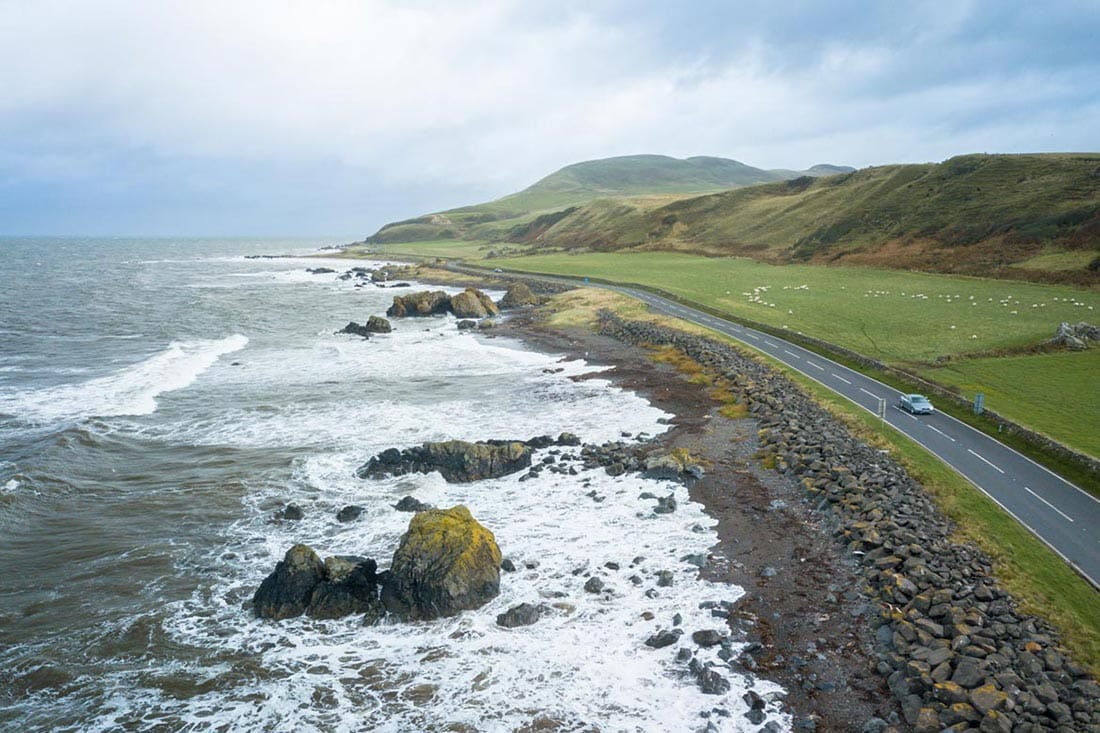 Another epic road trip route in Scotland is the South West Coastal 300. This is a relatively new road trip route that goes 300 miles around the south west of Scotland.
The tagline for this route is "the road trip for lovers of Scotland" and that's exactly what it is. Similar to the North Coast 500, this is perfect for those of you who love stunning scenery with a healthy dose of castles along the way too.
Wander around learning the history of Edinburgh Castle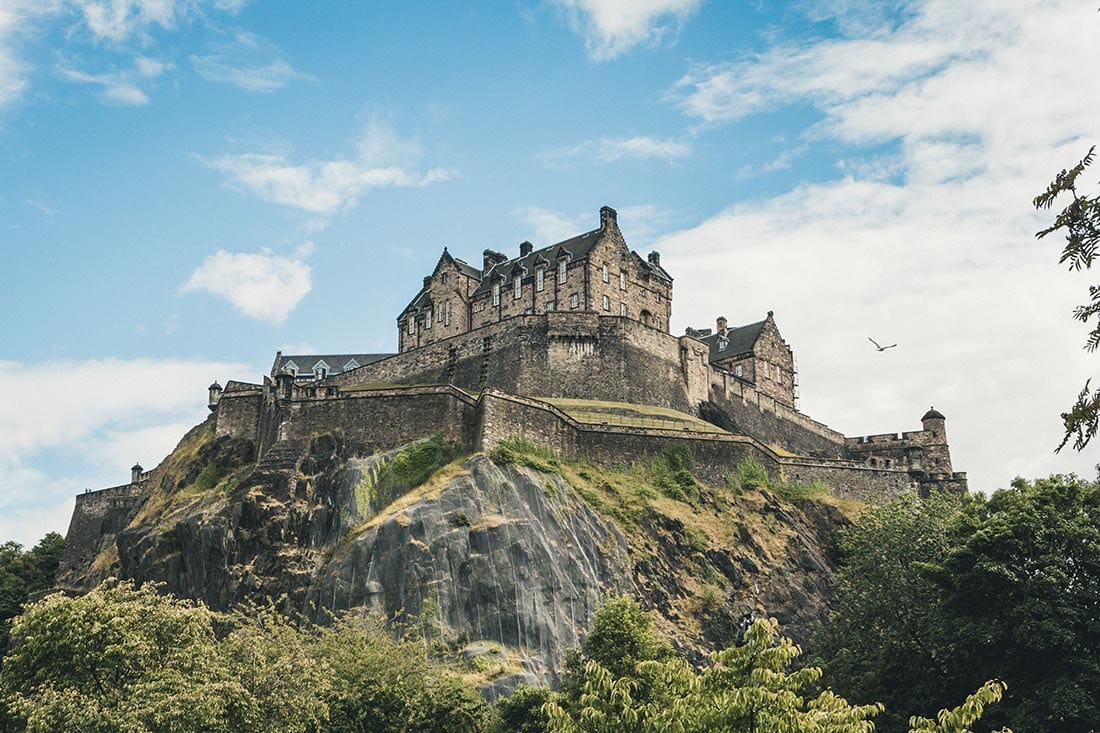 Edinburgh Castle is the historic fortress that dominates the skyline of Edinburgh. Located on the aptly named Castle Rock, you can see the castle from all over the city.
There's been a castle on this site since the 12th century making it one of the most historical places in the county. The best way of learning all about the history of the castle is going on a guided tour. Then you'll find out facts like it's the most besieged place in Great Britain. Interesting, huh?
Watch Scotland play at Murrayfield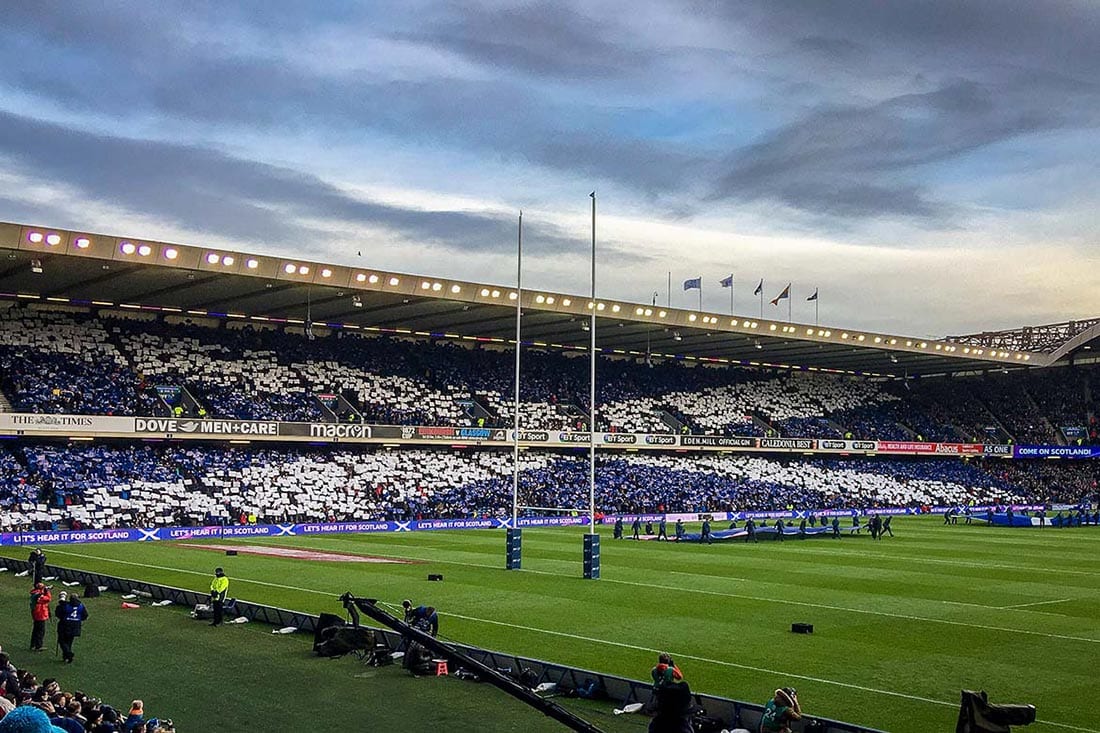 I promise you there's nothing more rousing than seeing a packed Murrayfield of 67,000 people sing "Oh Flower of Scotland" before a 6 Nations match. Even if you're not a rugby fan, this is still one of the most popular things to do in Edinburgh, and you can't quite beat the electric atmosphere on game day. Watching the rugby is one of the best reasons to visit Edinburgh – it makes me pumped just thinking about it.
Learn about the history of Hadrian's Wall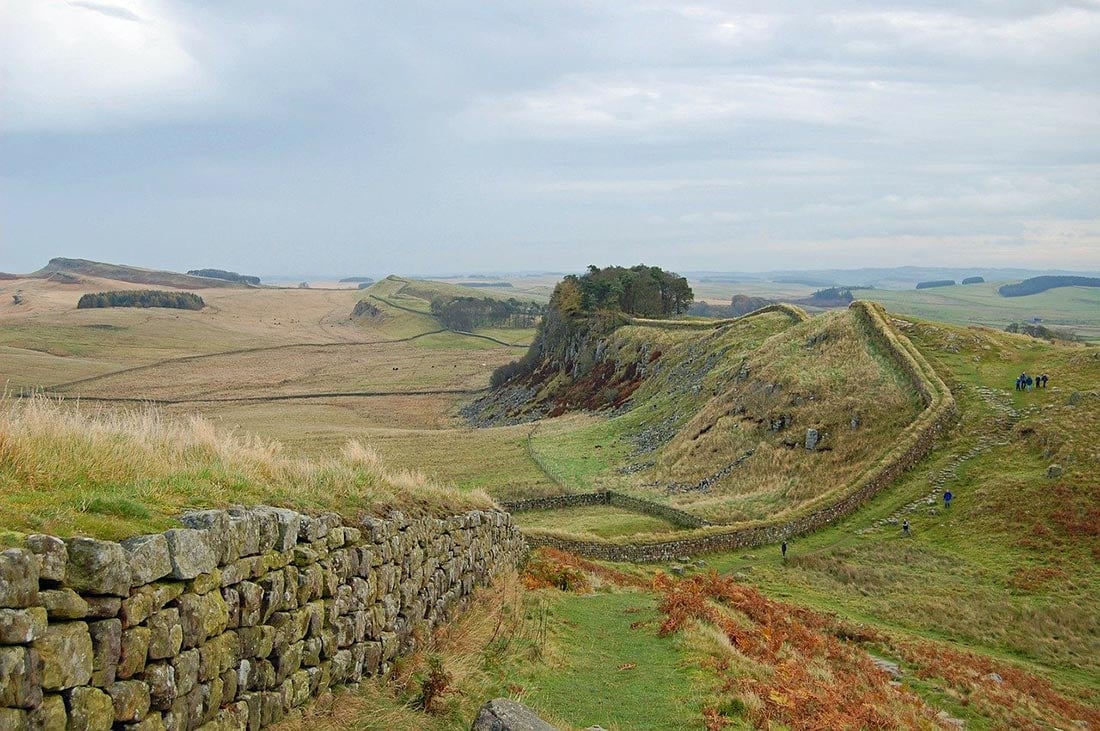 This UNESCO World Heritage Site is the most important Roman structure found in Britain and is an absolute must see on any trip to the UK. Hadrian's Wall was built by 15,000 men in less than six years in order to protect the north western border of the great Roman Empire.
This continuous stone barrier stretches for over 70 miles and is only punctuated by castles, barracks, forts and towers at set intervals. It's not quite the Great Wall of China but it's still damn impressive. The best way of visiting Hadrian's Wall is on a day tour from Edinburgh.
Stay in a 'bothy' while going on an epic hike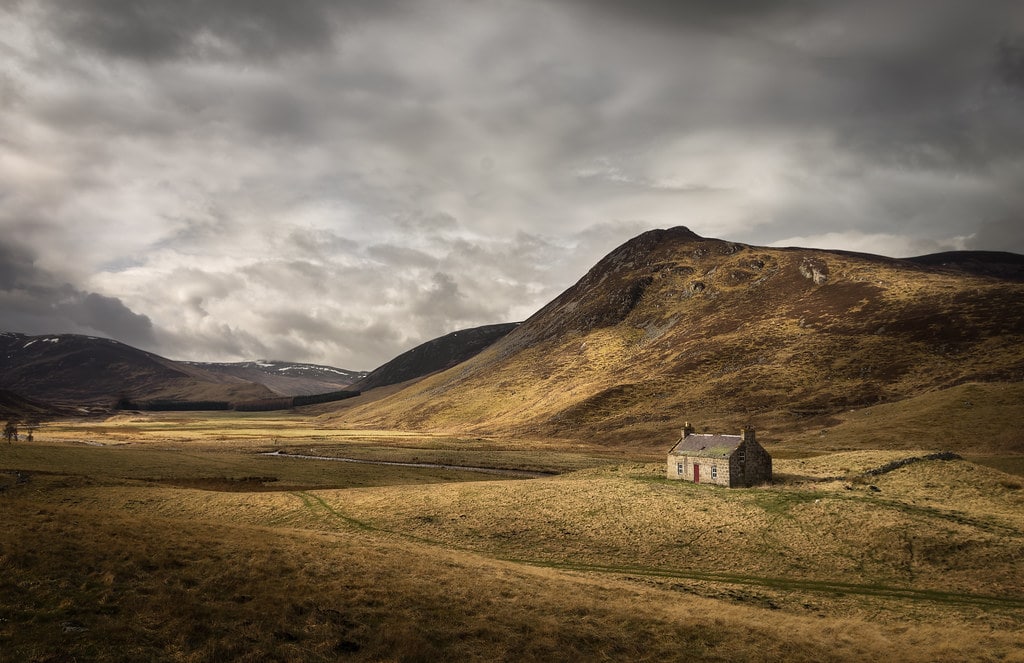 I know what you're thinking – what is a 'bothy'? Good question! A bothy is a hiker's hut, a place where hikers can stay for the night without needing to camp. The best thing about bothies is they're absolutely free to stay at. You just have to take out what you bring in, and sometimes leave a small donation to the upkeep on the bothy.
There's no tap, no sink, no lights, no beds, so it's very basic, but that's the beauty of it. And trust me, having a roof over your head after a long day's hike is worth so much.
There are over 90 bothies dotted around Scotland. Spending the day hiking to a bothy and staying the night is one of the most unique things to do in Scotland.
Try curling for the first in your life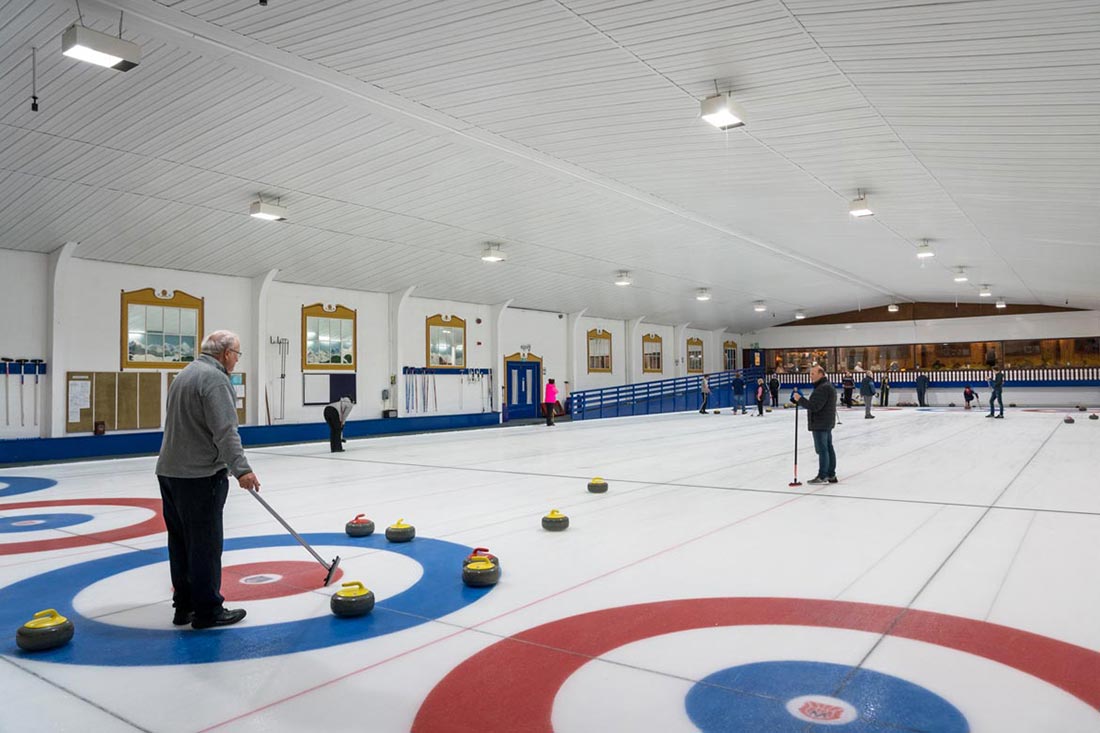 For those of you who don't know what curling is, it's basically like bowls on ice. The aim of the game is to get your stone nearest to the 'house', the central red circle. Simple as that.
Scotland is one of the best places in the United Kingdom to play curling. There are 22 ice rinks throughout Scotland which have facilities for curling. The place that I gave it a go was at the North West Castle Hotel in Stranraer. Yes, this is a hotel with its own indoor ice curling rink. How cool is that!?
See in the New Year in style at Hogmanay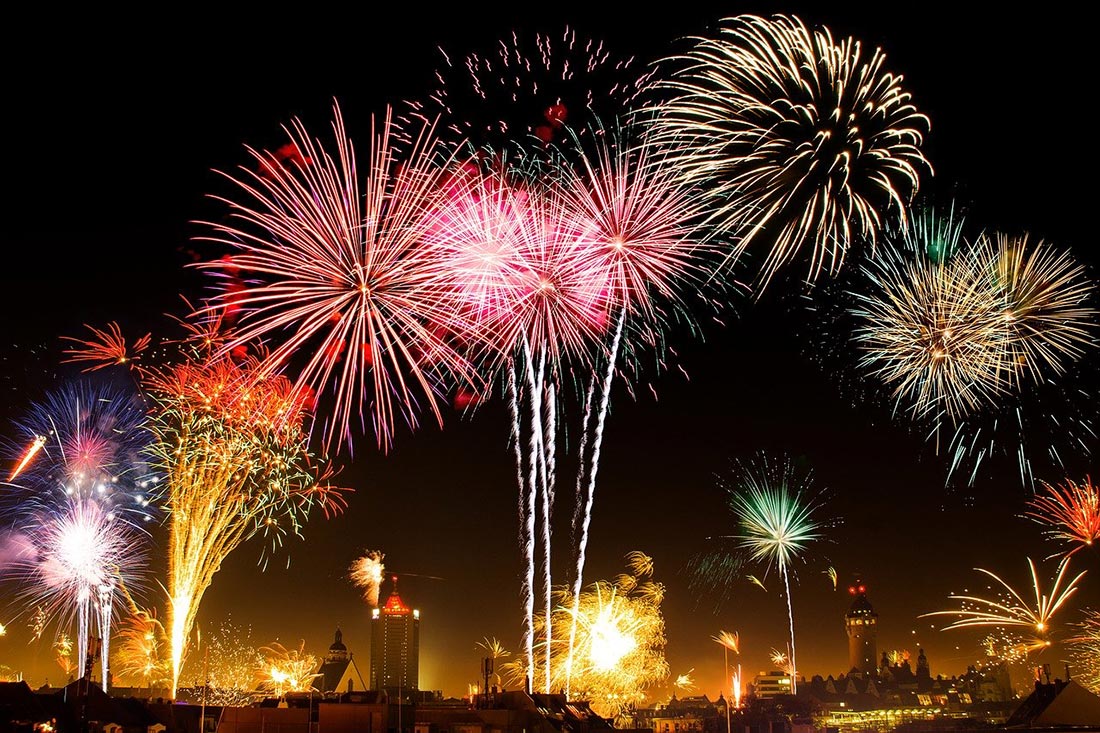 Hogmanay is what Scots call New Year's Eve and it is one of the best places in the world to see in the new year. Its origins reach back to the celebration of the winter solstice among the Vikings with wild parties in late December.
Today, the party is still off the scale. There are loads of events around Hogmanay but it all culminates with a huge street party of up to 400,000 people. There's nothing quite like singing Auld Langs Syne with a group of strangers in the birthplace of the poem. Safe to say Hogmanay is legendary.
Go diving with basking sharks off the coast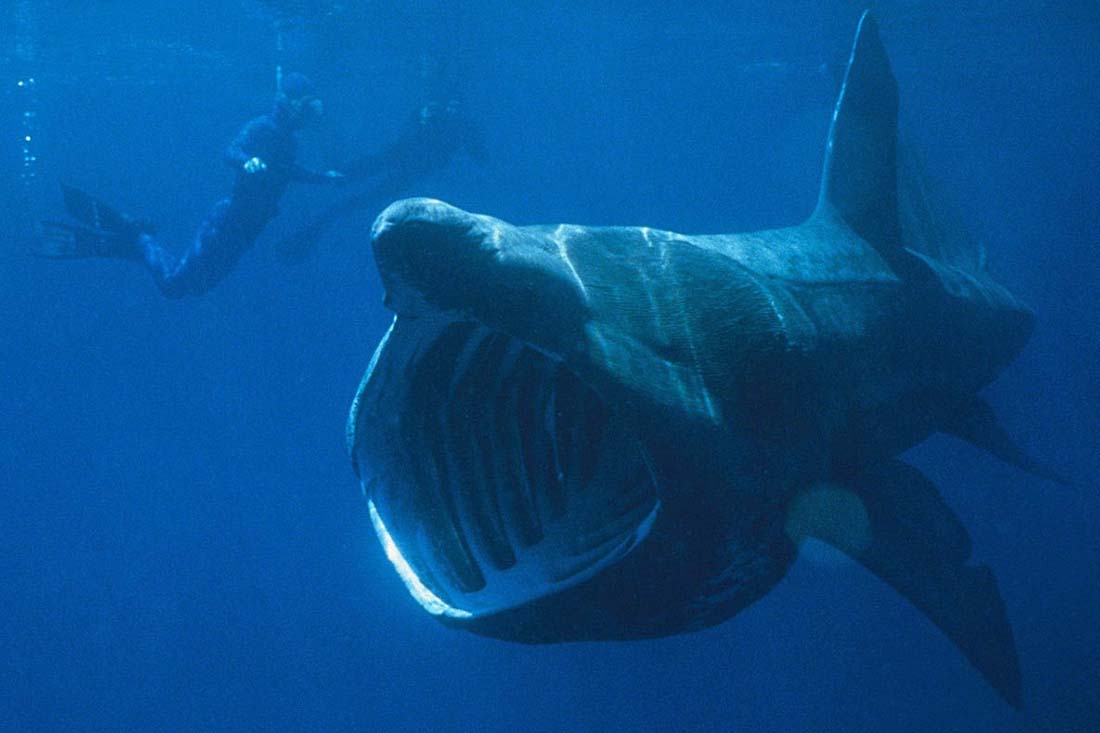 DO NOT BE AFRAID OF THIS PICTURE! Basking sharks are the gentle giants of the ocean. Everyone wants to swim with whale sharks; well, it should be the same for basking sharks too.
Basking Shark Scotland run tours throughout the year to dive and swim with basking sharks. The Hebrides is a real hotspot for wildlife particularly for basking sharks and seals. The best time to see the basking sharks is from July to September, so this is a great time to visit. Scotland is genuinely one of the best places in the world to see these cool creatures.
See the magic of the Northern Lights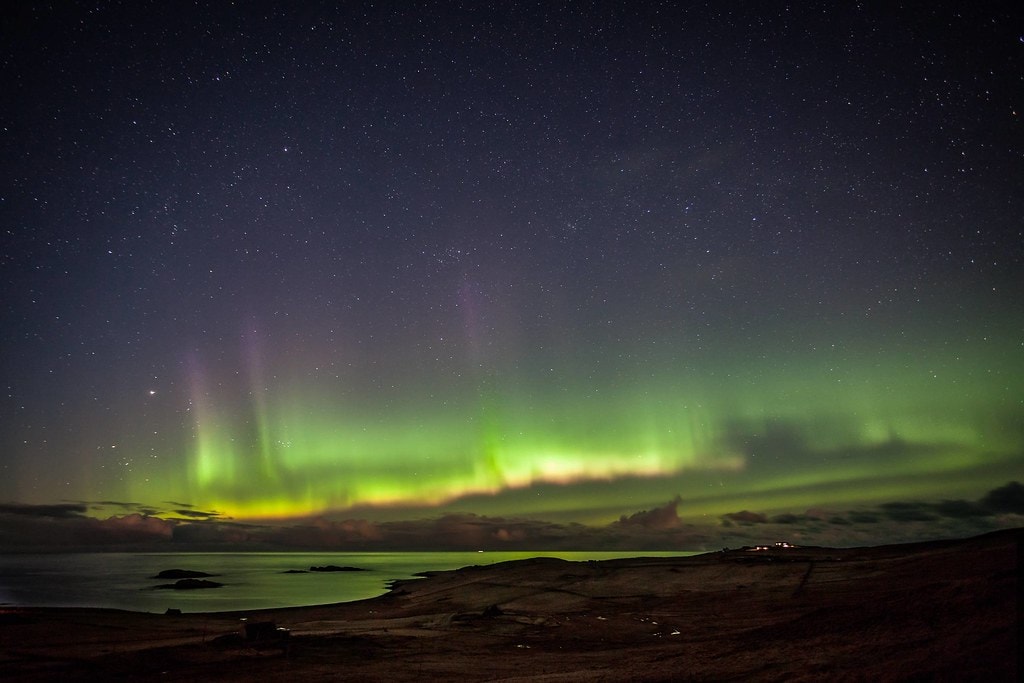 Yes, you can see the Northern Lights in Scotland! Okay, so it's pretty rare, but you can see them here. Obviously seeing the Northern Lights depends on how strong the magnetic activity is, but if you're lucky then you're in for a treat.
Northern Scotland is actually on the same latitude as Stavanger in Norway and Nunivak Island in Alaska. This means, if you time it right, you can see the Aurora Borealis in the UK without breaking the bank by travelling to other countries. Shetland, Orkney and Caithness are considered the 3 best places to see them from as there's hardly any light pollution here.
Visit the fairy-tale castle of Caerlaverock Castle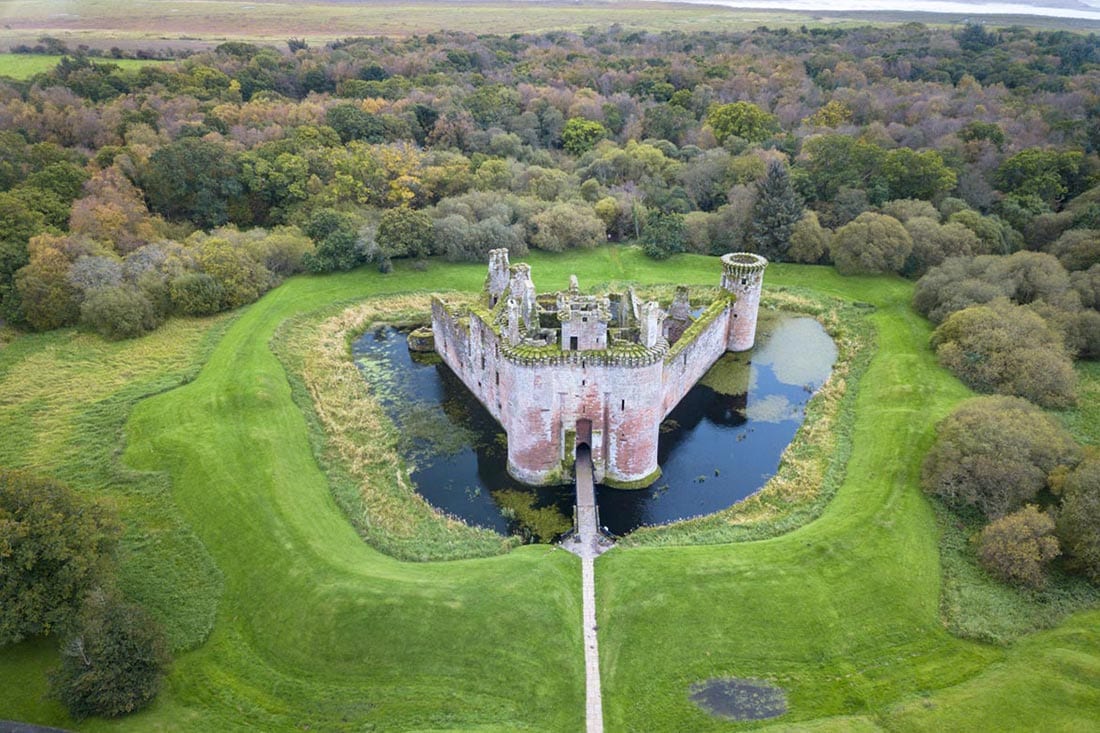 I think Caerlaverock Castle might just be the cutest castle in the UK. I feel like it's straight out of a fairy-tale because it's so small and unusual.
Caerlaverock Castle takes the award as being the UK's only triangular castle. Yep, this place only has 3 sides which is why it's so different. There's even a small moat running around the castle to complete the picture. This is just another gem to see on your Scotland itinerary!
Taste haggis and realise it's actually delish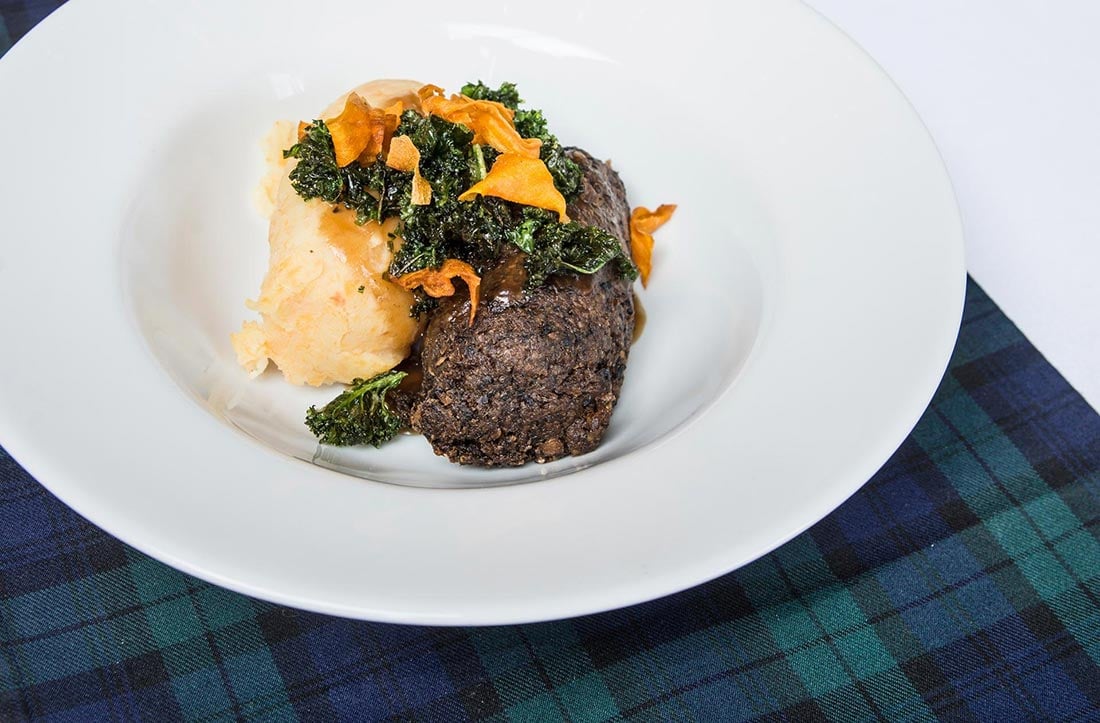 Haggis, neeps and tatties. Is there anything more Scottish than this dish?
I feel like haggis gets a really bad rep. Okay, so the fact that it's offal of heart, liver and lungs stuffed in a sheep's stomach isn't a great selling point. When it's done right though, it's absolutely delicious. It's packed full of flavour and is perfect after a hard day's hiking. Also, because of the high iron content it's pretty good for you too. A lot of places serving haggin appreciate the fact it isn't the most appetising for tourists so they've jazzed it up a bit over the years. Give it a go and hopefully you'll like it!
Pretend you're a Viking at Up Helly Aa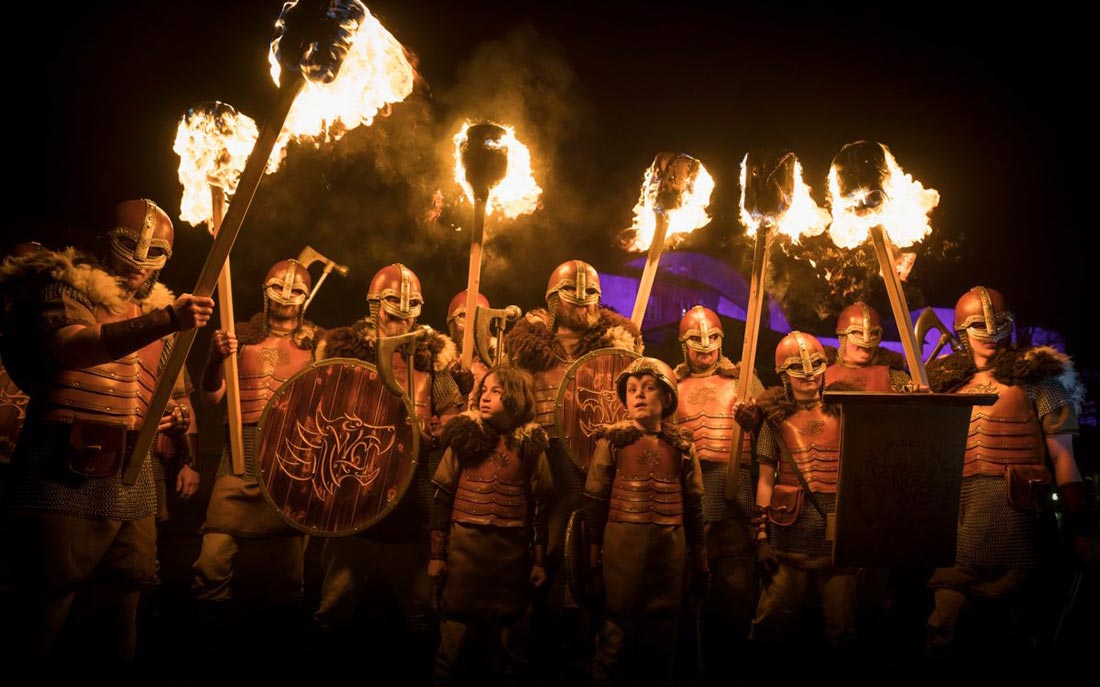 Up Helly Aa is one of the most unusual festivals in Scotland. It's a huge celebration of Shetland's Viking heritage with everyone dressed up as Viking warriors.
This festival takes place on the last Tuesday in January every year up in Lerwick, Shetland. The day involves a series of marches and events culminating in a torch-lit procession and the burning of a traditional galley ship. It's described as the world's biggest fire festival. It's an incredible festival and such a once in a lifetime experience.
Try and find Nessy at Loch Ness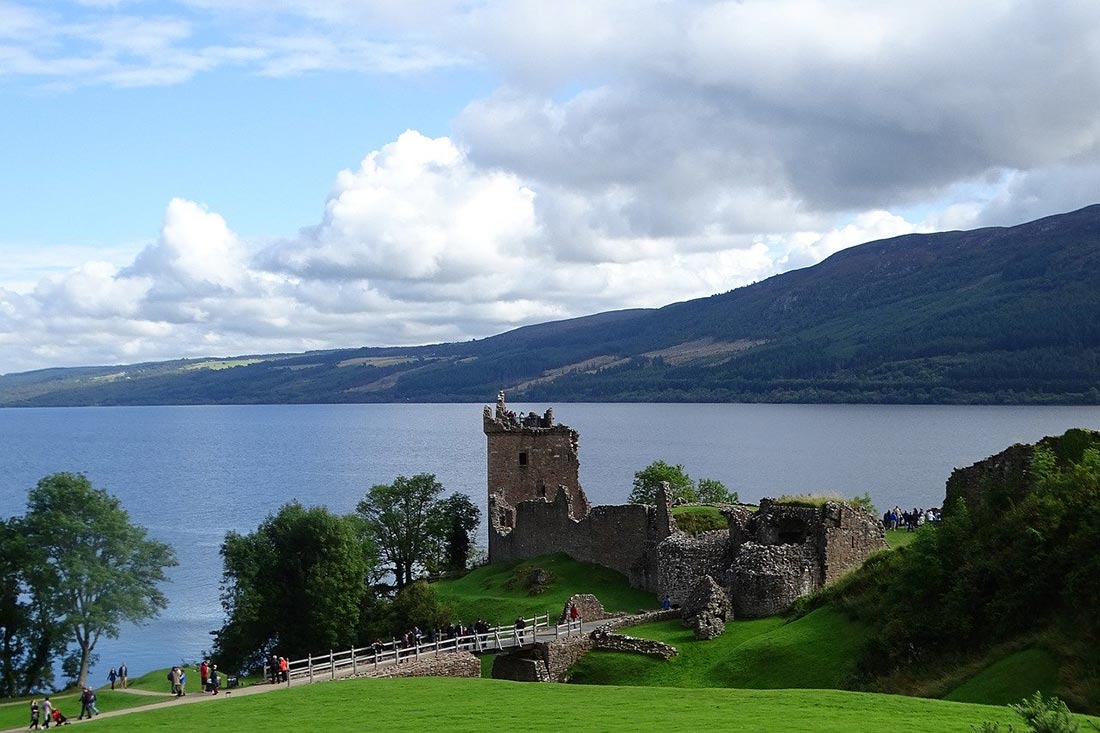 Ah, the Loch Ness monster. Does it exist? Doesn't it exist? Who cares, it's a bloody brilliant story and an even better tourist attraction. Near Inverness, Loch Ness is one of the most popular places to visit in Scotland but one still shrouded in mystery.
Tales of a terrifying monster living deep in the lake have plagued this area ever since the first photograph emerged in 1933. With over 1,000 sightings and unexplained evidence, scientists are still baffled by the existence of Nessie. The best way of learning about Nessie is on a Loch Ness cruise from Inverness, Fort Augustus and Drumnadrochit.
Go on a gin tour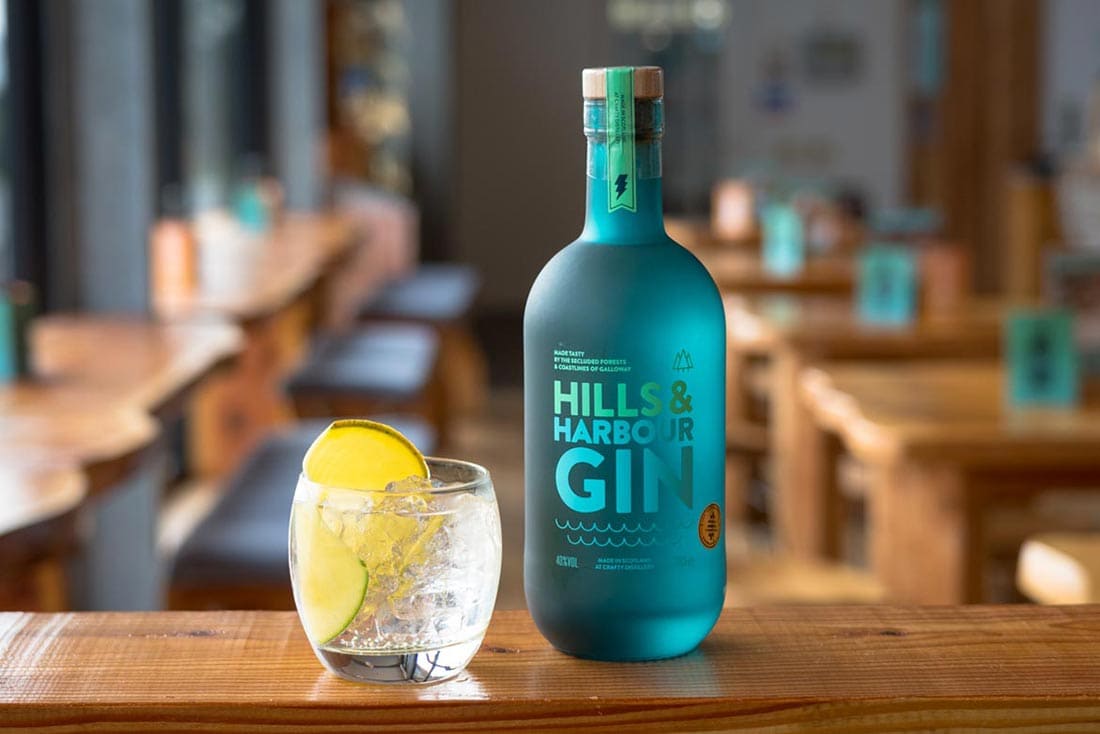 I know Scotland is famous for whisky but they also produce some of the world's best gins too. Their Hills & Harbour gin has been voted as one the best gin's in the world. Not only that, but Crafty Distillery (where they make it) was voted Scottish gin destination of the year. When you're up against gins like Hendricks and Tanqueray, that's damn impressive.
While I was at Crafty Distillery I went on a hour-long tour learning all about what makes this gin so unique. The name Hills & Harbour comes from using noble fir from the surrounding hills and seaweed from the nearby harbour as the main tasting notes creating a distinctly Scottish gin.
If gin is your thing, make sure you check out our blog post on the best gin distilleries in Scotland. This one is for all you gin lover!
Look upon England, Ireland and the Isle of Mann from the Mull of Galloway Lighthouse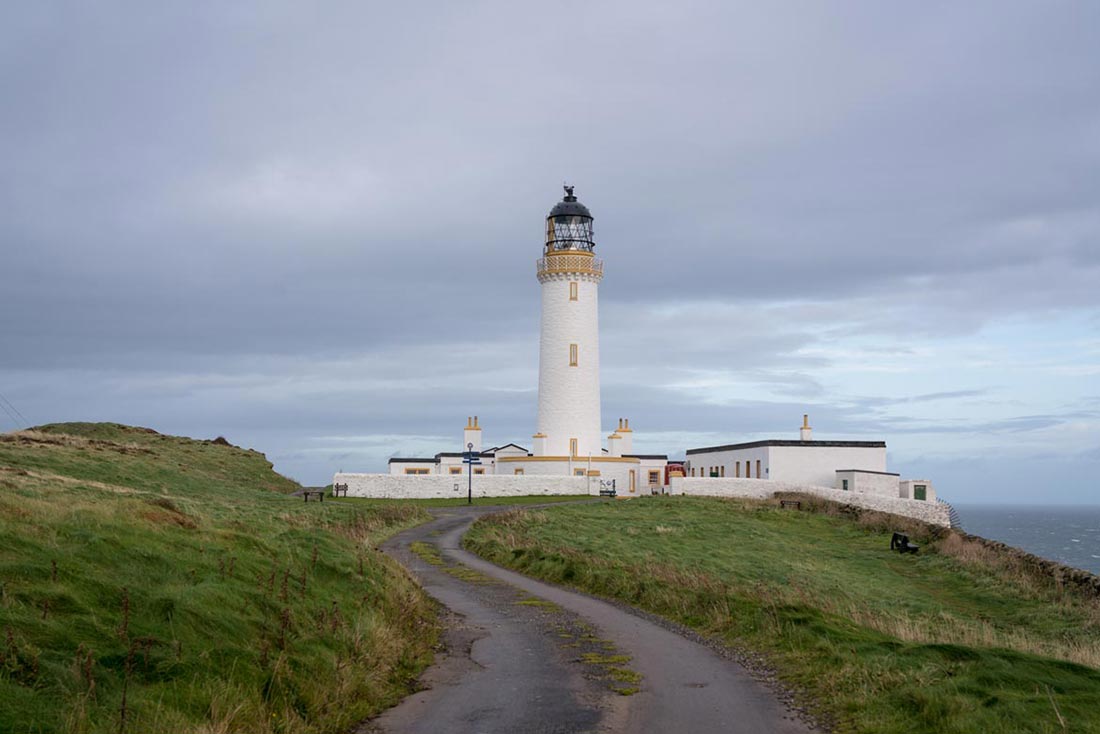 One of the most popular places to visit in South West Scotland is the Mull of Galloway Lighthouse. This is the most southerly point in Scotland and it's really worth visiting on the South West Coastal 300.
I'd really recommend buying a ticket for £3 and heading to the top of the lighthouse. From this vantage point, on a good clear day, you can see England, Ireland and the Isle of Man all from one spot. If you're lucky you'll also see porpoises and dolphins too so keep your eyes peeled.
Fall in love with the endless views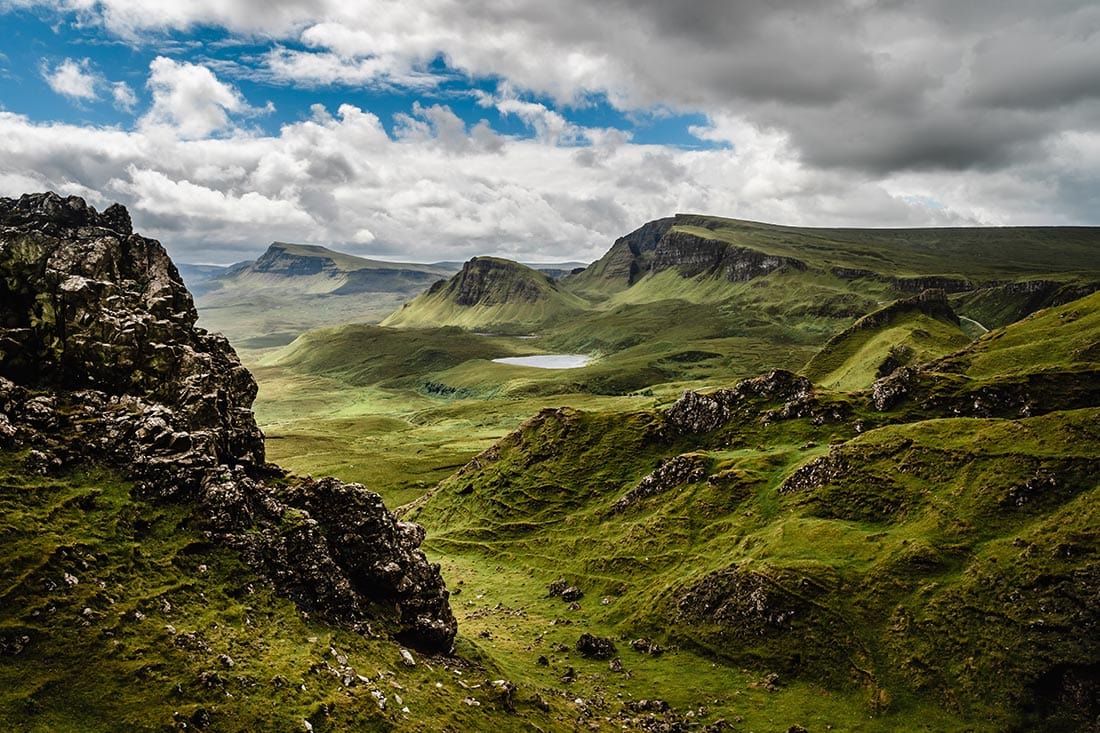 Now this is what I love about Scotland and why I'll keep coming back here time and time again. It's just one of the most beautiful places you'll ever visit. You'll never, ever, get bored of these views. There are so many reasons to visit Scotland, but the views are definitely up there.
And finally, visit Scotland because the national animal is a unicorn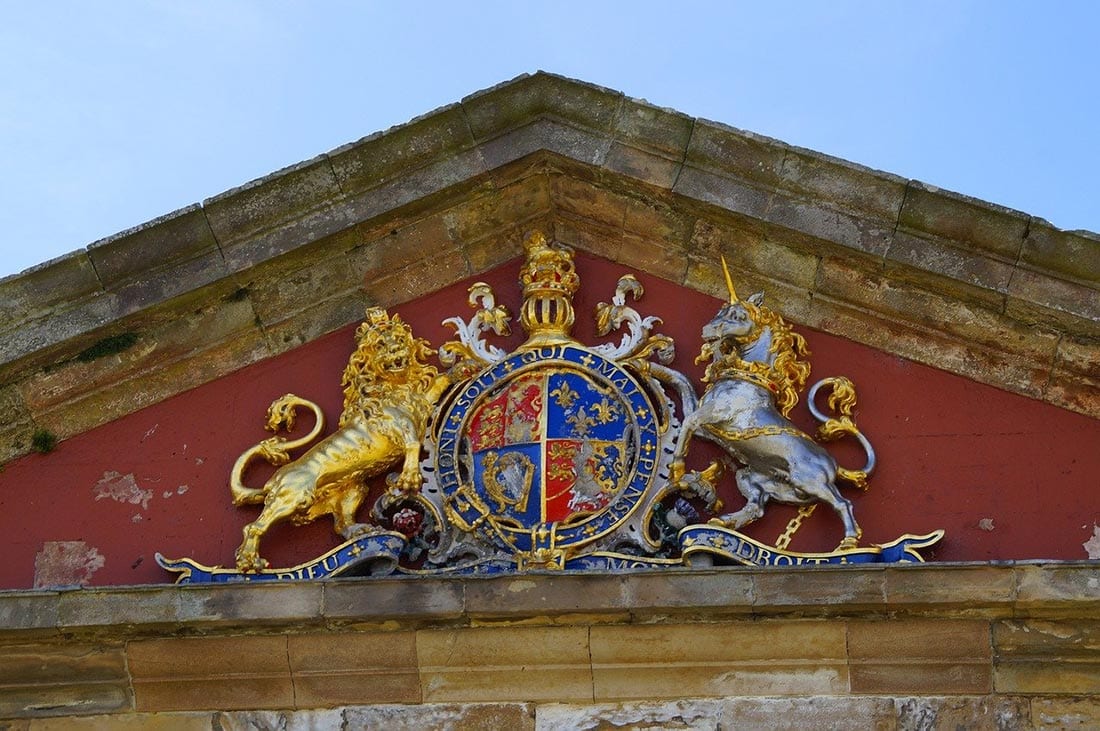 Oh, and as if you needed one more reason, but the national animal of Scotland is a unicorn. In Celtic mythology the unicorn was a symbol of purity and innocence, as well as masculinity and power.
With Scotland being famed for its love for and long history of myths and legends, it is no surprise that a fabled creature such as the unicorn is Scotland's national animal.
---
What are your favourite reasons to visit Scotland? Let us know in the comments below!
Like this blog post? Then Pin it for later!