Looking for the best day trips from Manchester? From city trips to Liverpool to walking in the Lake District, this is what to do near Manchester.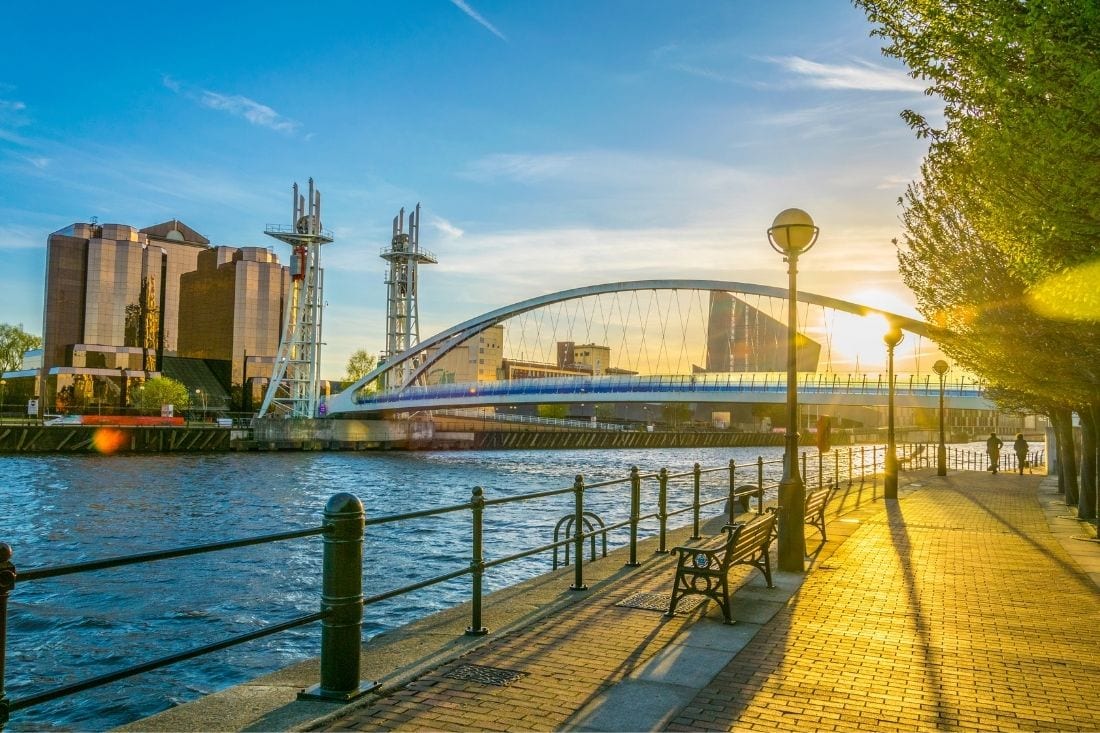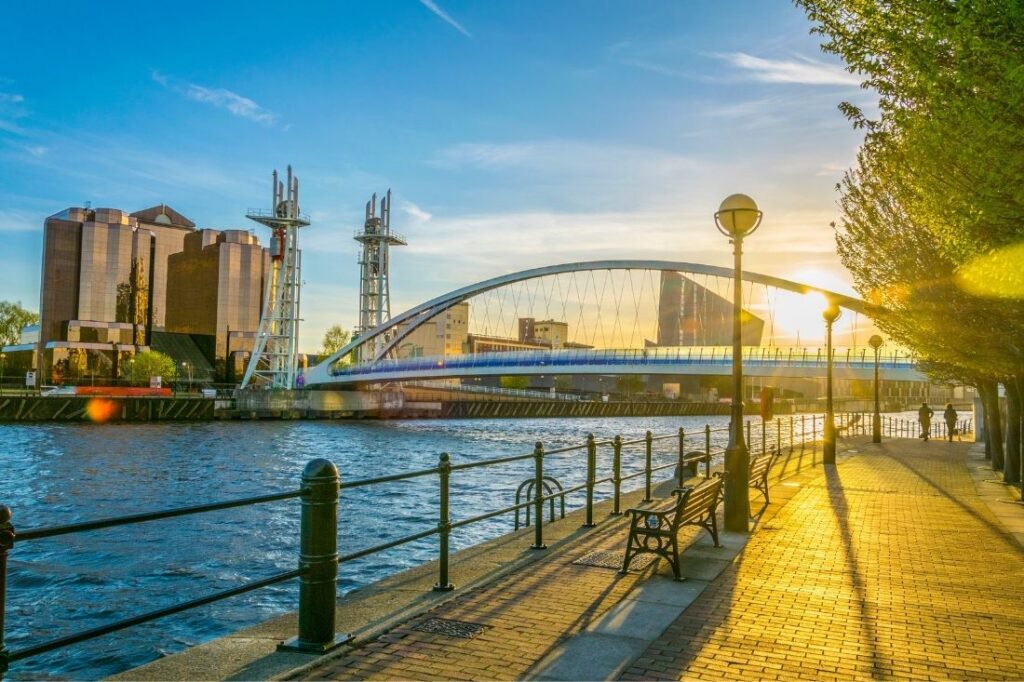 What can we say, we absolutely love Manchester and everything is stands for.
It's a really vibrant and youthful city that should be on everyone's Great British Bucket List.
With a rich industrial heritage and an exciting history of art, music and sport, Manchester is a city that exudes fun. Honestly, there is such a buzz when you have a night out on the town (and trust us, we've had a fair few!)
And even better, it's surrounded by so many wonderful amazing places to visit nearby too!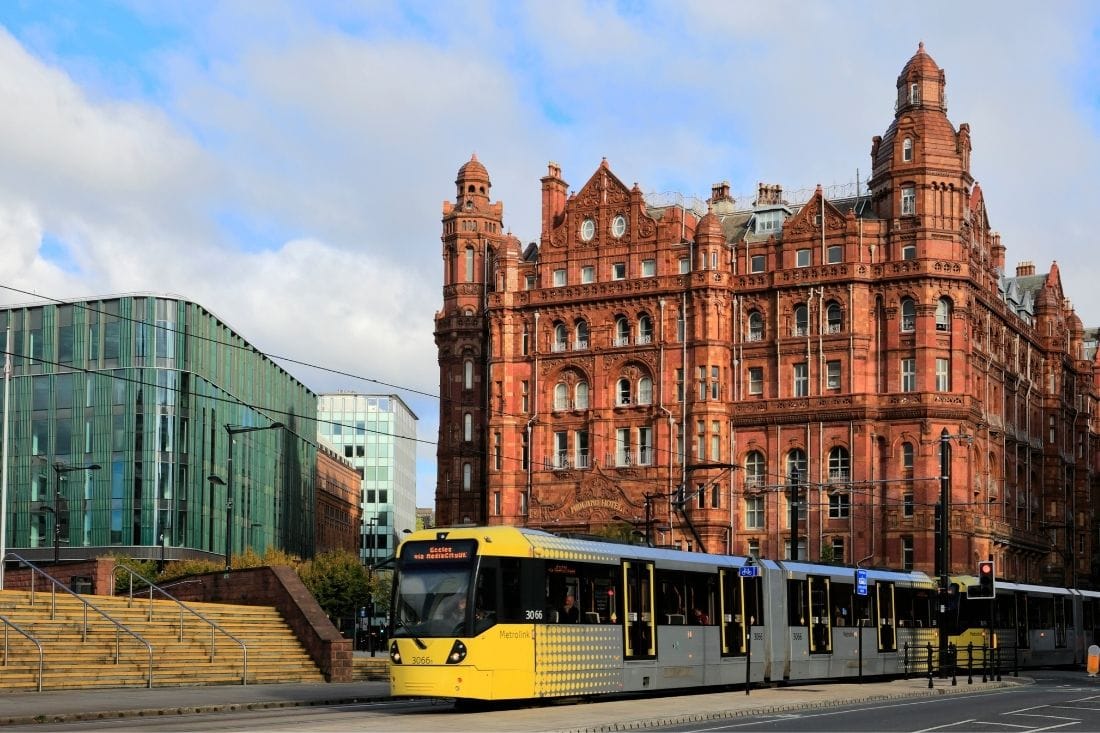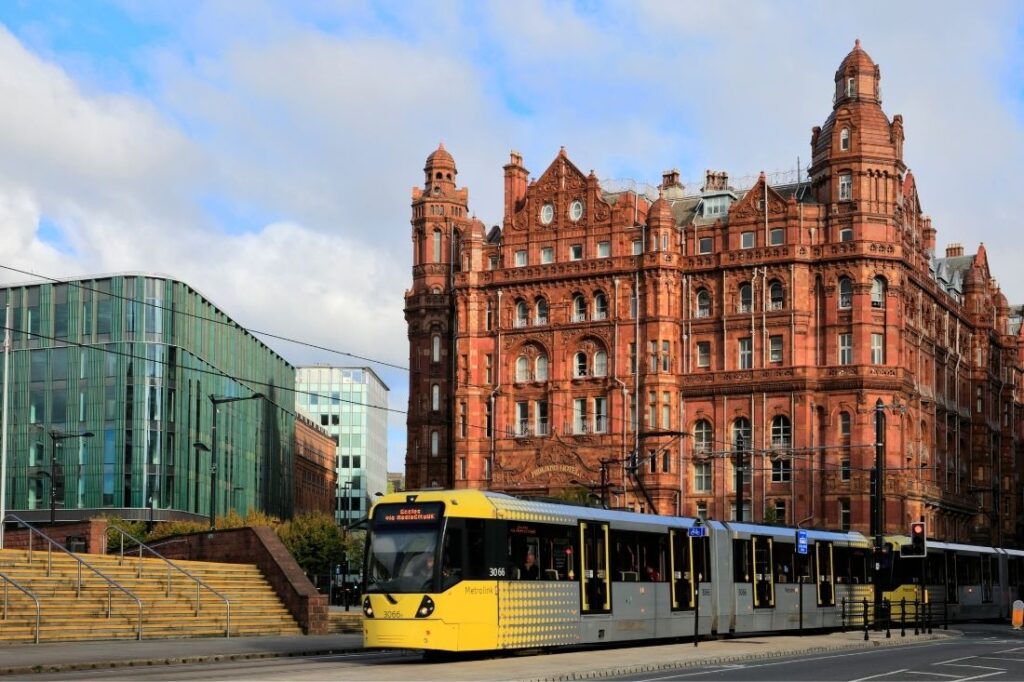 From Liverpool, the home of The Beatles, and shopping at Salford, to Blackpool Pleasure Beach and Chester Zoo, there's something for everyone with these day trips from Manchester.
Whether you're planning for a family trip or a solo experience, look no further. Science enthusiasts will be in awe of the Lovell Telescope, book lovers can enjoy a look into the lives of the Brontë sisters, and history buffs will love Little Moreton Hall.
It's time to check out check out the best places to visit near Manchester below! We really hope you can use this blog post when planning your next trip here.
If you're looking for an amazing way to kick start your day, then here are the best bottomless brunches in Manchester for you. This is perfect for a weekend away!
---
Best Day Trips from Manchester
Liverpool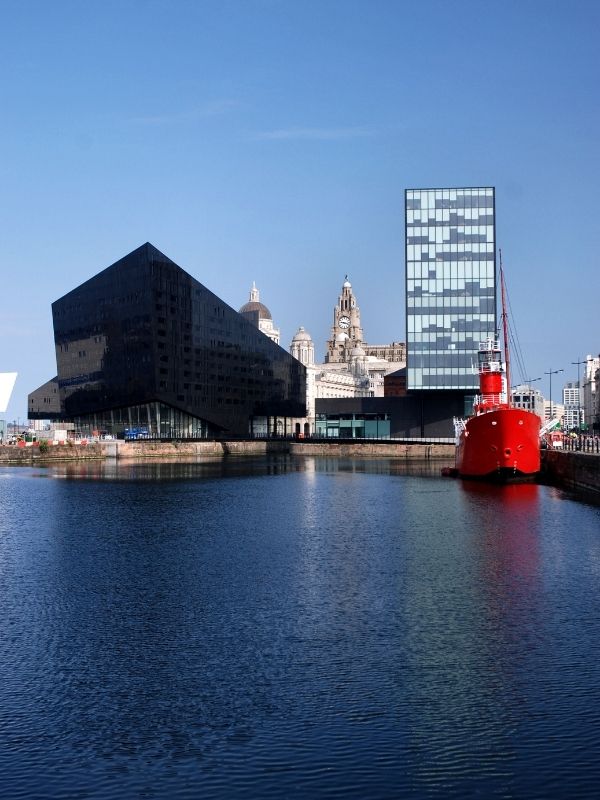 Hop on the train and enjoy a day in Liverpool, home of The Beatles! Take a stroll down Penny Lane and Strawberry Fields, or visit Beatles Story in Liverpool's stylish Albert Dock. You can even visit Paul McCartney's childhood home which is now a dedicated museum, complete with a gift shop for all your Beatles memorabilia.
The excitement doesn't stop there. Liverpool was named a UNESCO World Heritage site in 2004, placing it alongside the Taj Mahal, Stonehenge, Venice, and the Great Wall of China.
Why not enjoy the cast-iron architecture, visit the Maritime Museum, or even take a tour of Anfield.
If you're looking to entertain the family on the journey, then check out these surprising facts about Liverpool!
Chester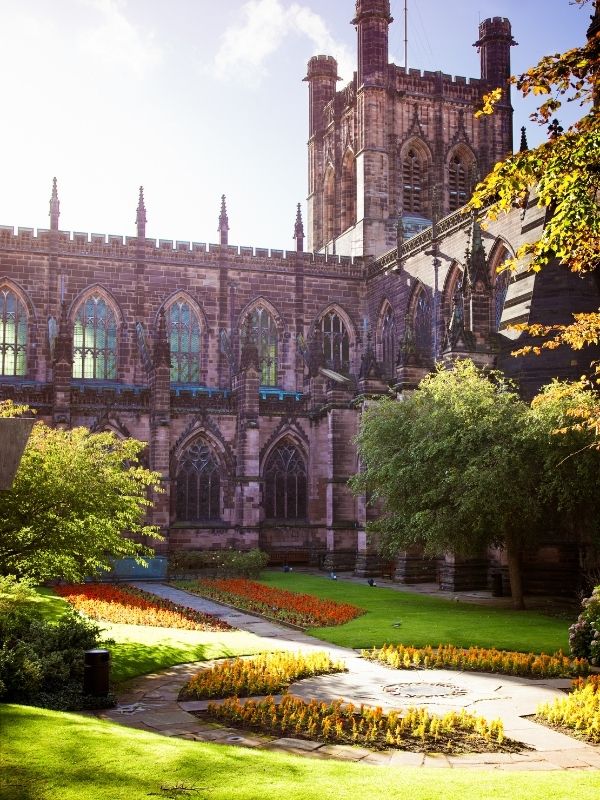 Head on down to the ancient city of Chester for one of the best day trips from Manchester.
Encased within the city walls is the oldest racecourse and the largest Roman Amphitheatre in Britain! Visit Chester Cathedral to see examples of mediaeval carvings, or enjoy the architecture whilst you shop till you drop.
Don't forget to visit Chester Zoo, home to 21,000 different animals across 500 different species! Join the most visited zoo in the UK for a fantastic family day out. Will you spot the orangutans in the rainforest, follow the ring-tailed lemurs through the treetops, or say hello to the lions?
Delamere Forest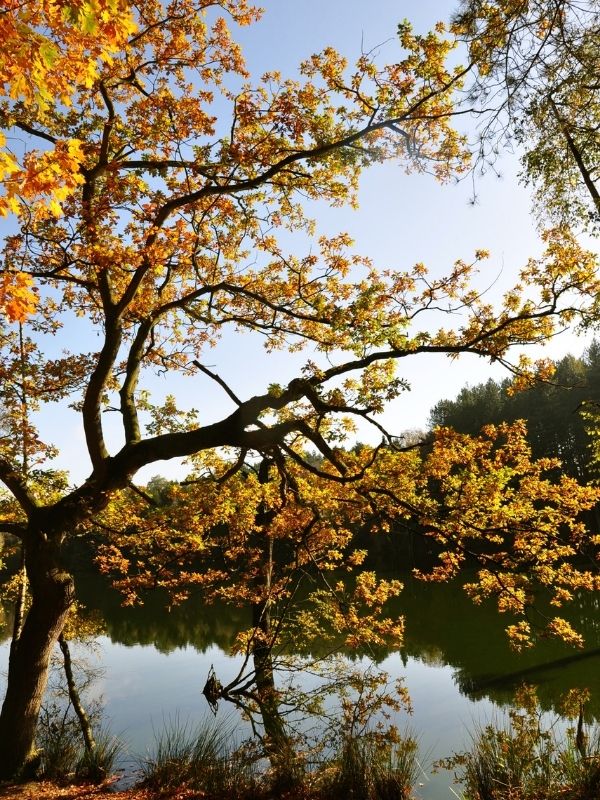 Delamere Forest is the perfect breath of fresh air for those seeking a break from the bustling city. Whether you choose to enjoy the forest by foot, bike, or Segway, it's obvious why Delamere is such a relaxing place to visit. You can even enjoy a holiday in a cosy forest cabin.
Clip in with Go Ape! and enjoy Delamere Forest from the skies! The whole family can enjoy breath taking views with this tree top adventure. Cross wobbly bridges, perfect your high ropes skills, and end the experience with a zip wire through the trees.
It's no surprise that Delamere Forest makes our list of the best day trips from Manchester.
York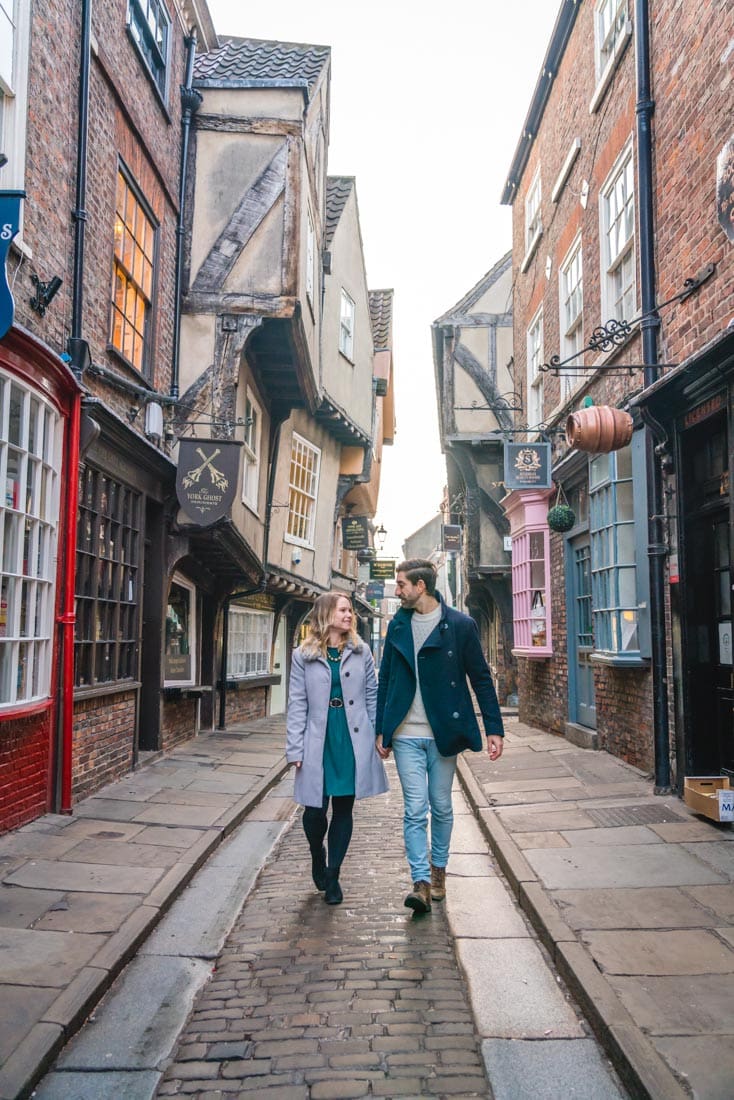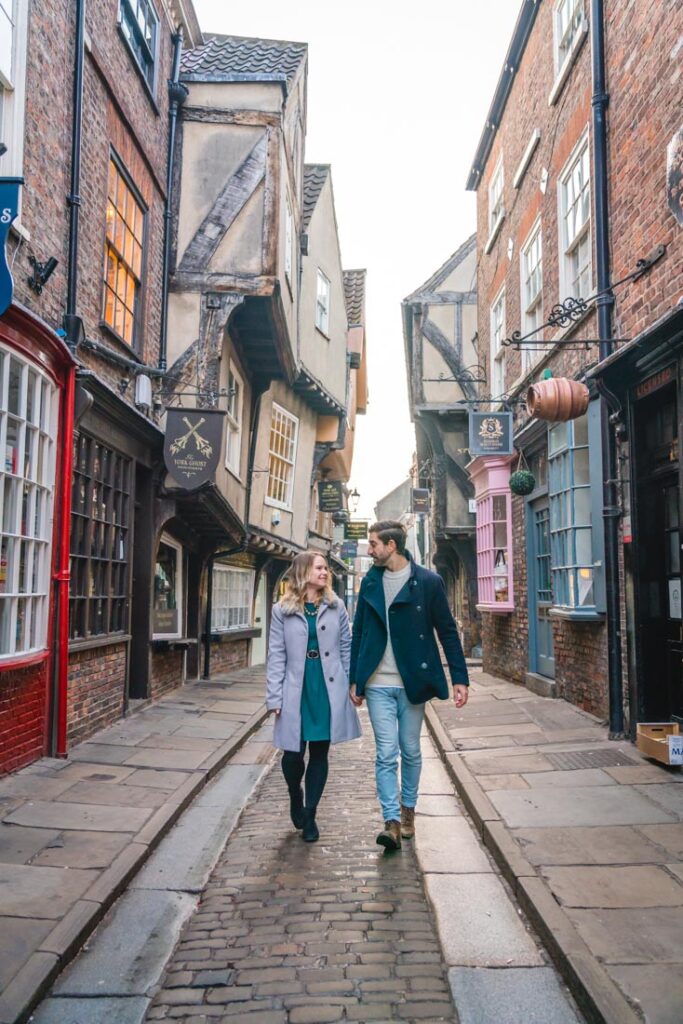 Surrounded by the Yorkshire Dales, North York Moors, and Wolds, York is like no other city. Why not start your day by taking in the breath taking stained glass windows at York Minster? Or perhaps you would prefer to visit one of York's 30 museums?
You can enjoy the Roman and Viking architecture on a sightseeing cruise or stroll down The Shambles, a collection of crooked 14th and 15th centuries full of character. It's even said to have inspired Harry Potter's Diagon Alley!
Blackpool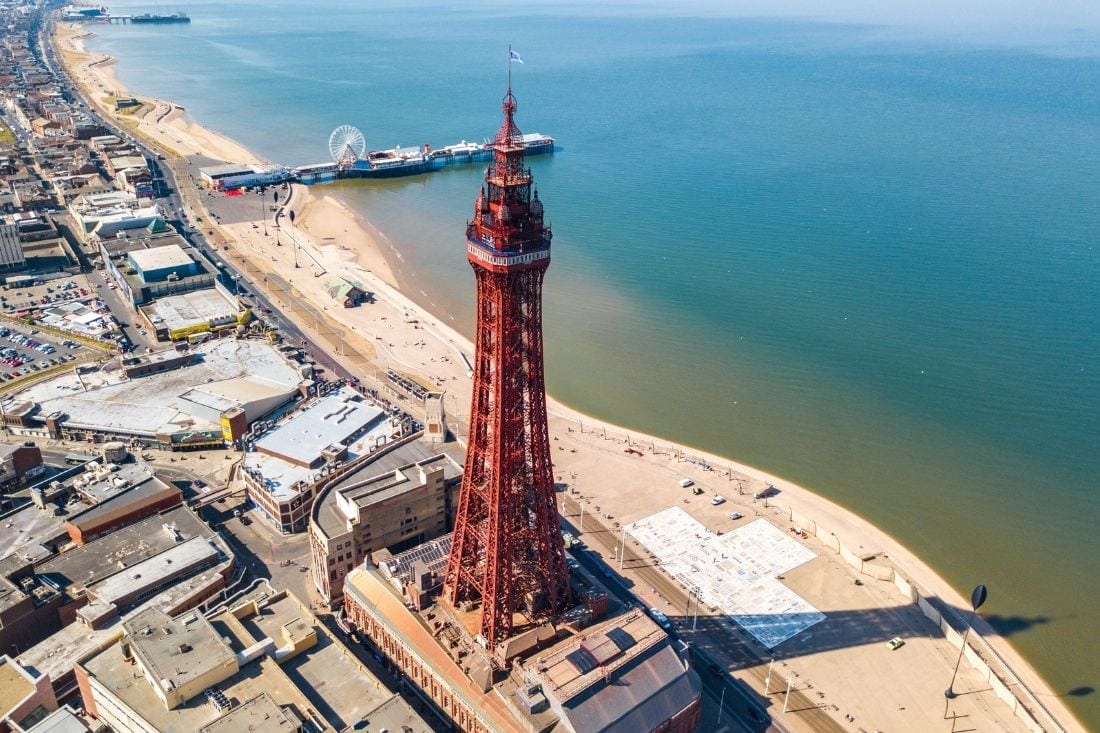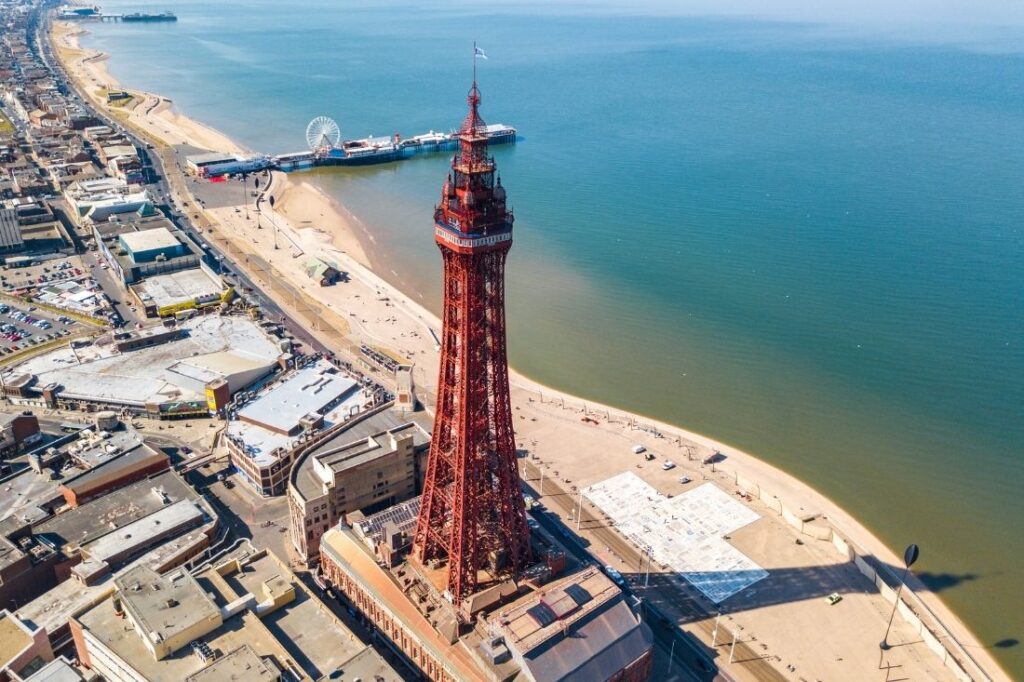 Head on down to Blackpool Pleasure Beach and jump on a rollercoaster for a day of thrills and screams. Will you be brave enough to ride The Big One, the UK's tallest rollercoaster? With brand new rollercoasters for 2022, ice-skating shows, and late night ride sessions, Blackpool Pleasure Beach is the place to be.
If you prefer a relaxed day you might enjoy The Blackpool Tower where you can look out over Blackpool. There are lots of family friendly activities to enjoy, such as SEA LIFE Blackpool, Madame Tussauds, The Blackpool Tower Dungeons and the South Pier. You'll find us spending our 2ps on the slot machines at Coral Island!
Lake District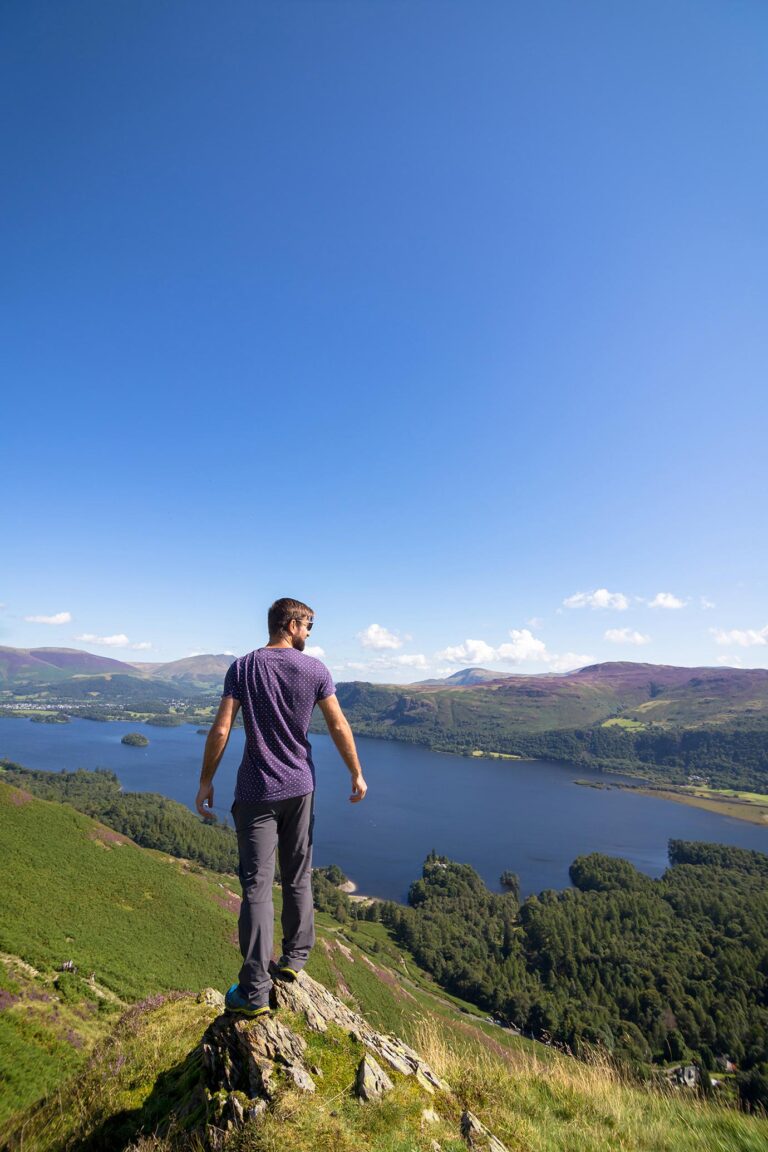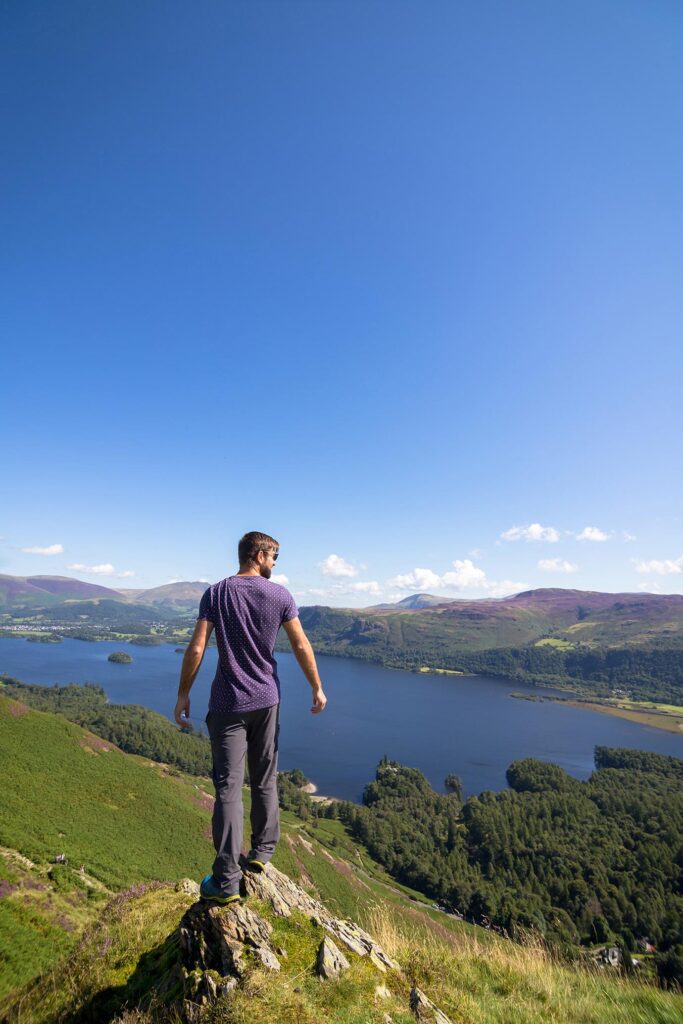 If you're looking to relax and unwind, the Lake District is the place for you. Head over to England's largest National Park (which also boasts the label of UNESCO World Heritage Site!) and enjoy a range of activities suitable for all. Whether you like walking, cycling, or getting on the water, there is something for everyone at the Lake District (even when it rains!)
With multiple locations to choose from, will you challenge yourself to scale Scafell Pike, England's highest mountain, or perhaps you'll head to Brockhole to try canoeing, paddleboarding, or even hire a motor boat on the lake?
There are so many activities to choose from so make sure you discover the best the Lake District has to offer. If you want to make a weekend of it, check out these remote cottages in the Lake District.
Salford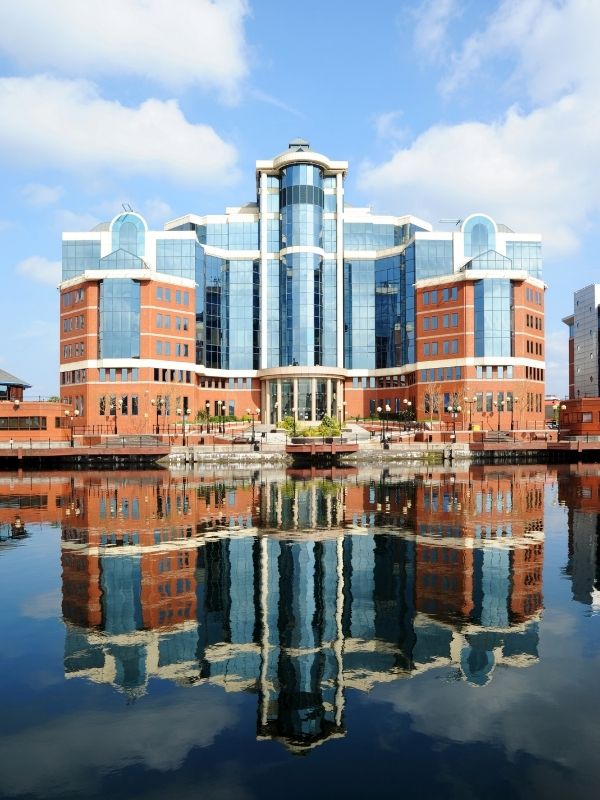 Just a stone's throw away from Manchester is Salford, full of art and culture, iconic waterways, and shopping at Salford Quays. Stroll down streets of Grade I and Grade II listed buildings or follow one of the many Heritage Trails to take a glimpse into the past. Did you know 60% of Salford is green space? Why not enjoy a countryside walk or watersports on the river!
The fun doesn't stop there as Salford is packed full of culture and shopping experiences, making it one of the best day trips from Manchester. Whether you immerse yourself in art at The Lowry, or head to The Quays for a day of shopping, there's something for everyone in Salford.
Lovell Telescope, Macclesfield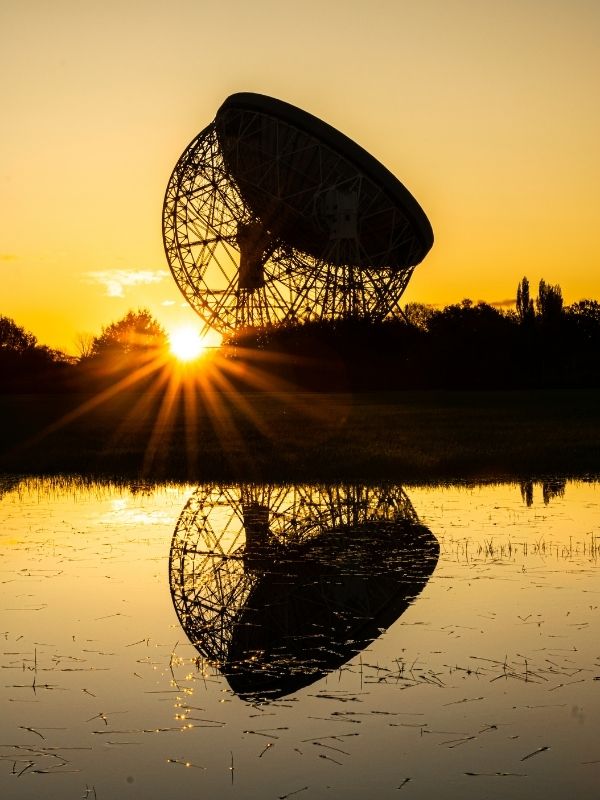 Visit the Jodrell Bank to take in the incredible site of the Lovell Telescope, which was once the largest steerable radio telescope in the world.
Named after Bernard Lovell, the dish is a massive 250 feet in diameter! There are currently three working telescopes at Jodrell Bank, including The Lovell, Mark II and 7m Telescopes. This is the perfect day out for science enthusiasts.
Once you're done taking in the enormity of the telescope you can head into Macclesfield to grab a spot of lunch and learn all about the silk industry the city was once famous for in the Macclesfield Silk Museum.
Peak District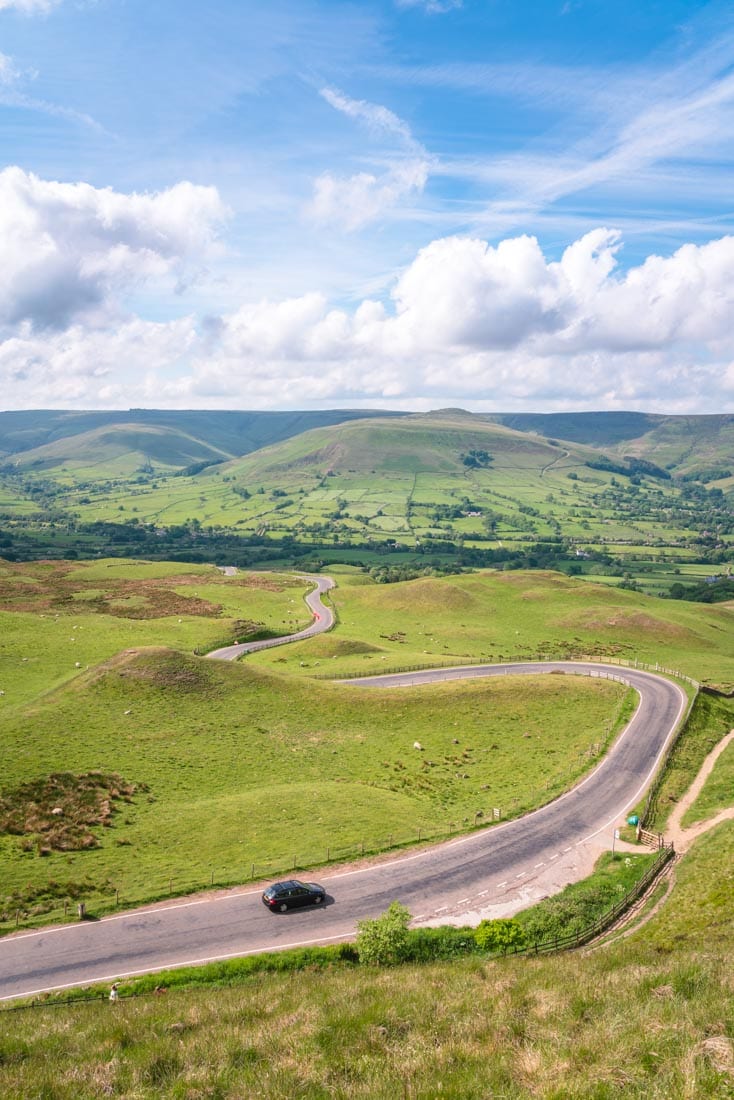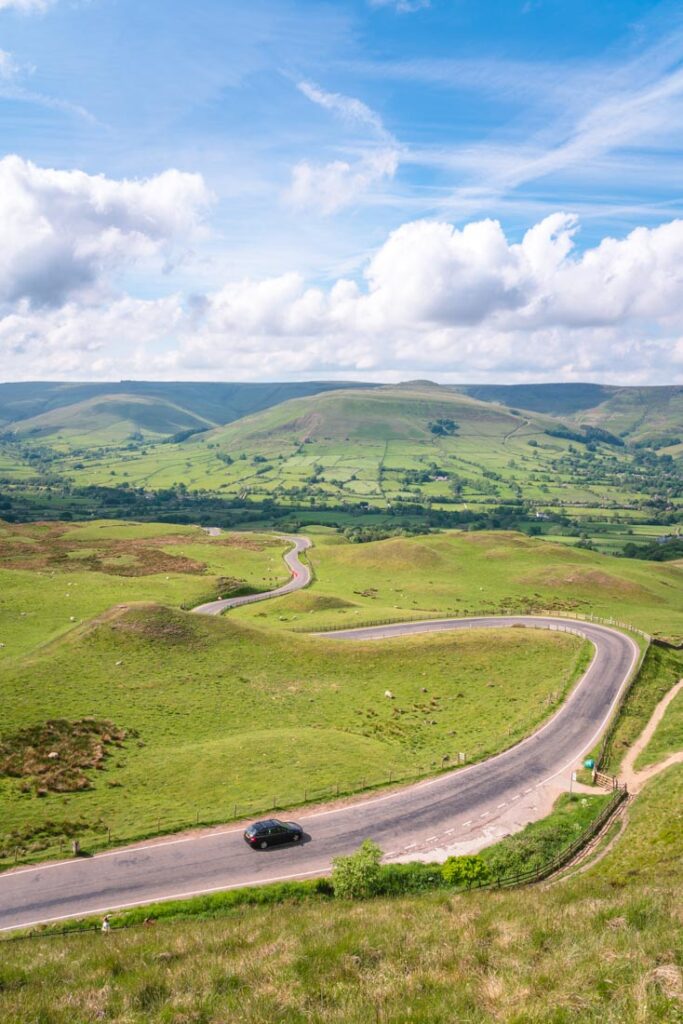 If you're looking for a Manchester day trip like no other, head to the Peak District National Park to immerse yourself in the natural beauty of the countryside. Be sure to pack your hiking boots to explore the various Moorlands and landscapes.
There are many walking paths to choose from, such as The Derwent Valley Heritage way which celebrates the natural landscapes and industrial heritage, or check out the ultimate guide to Mam Tour Walk. The easy access guide to walks, Miles Without Stiles, enables users with disabilities, the elderly, and young families with prams to enjoy walks.
We think this would make such a lovely weekend break from Manchester for those of you looking to go away for a few days.
Little Moreton Hall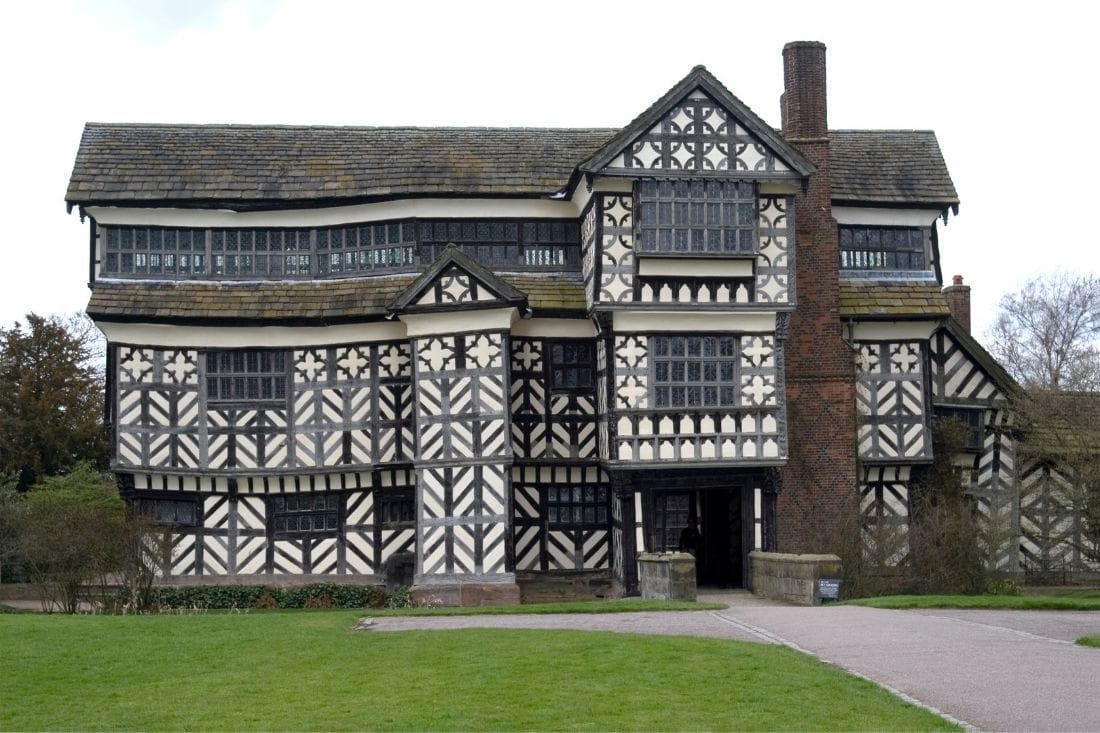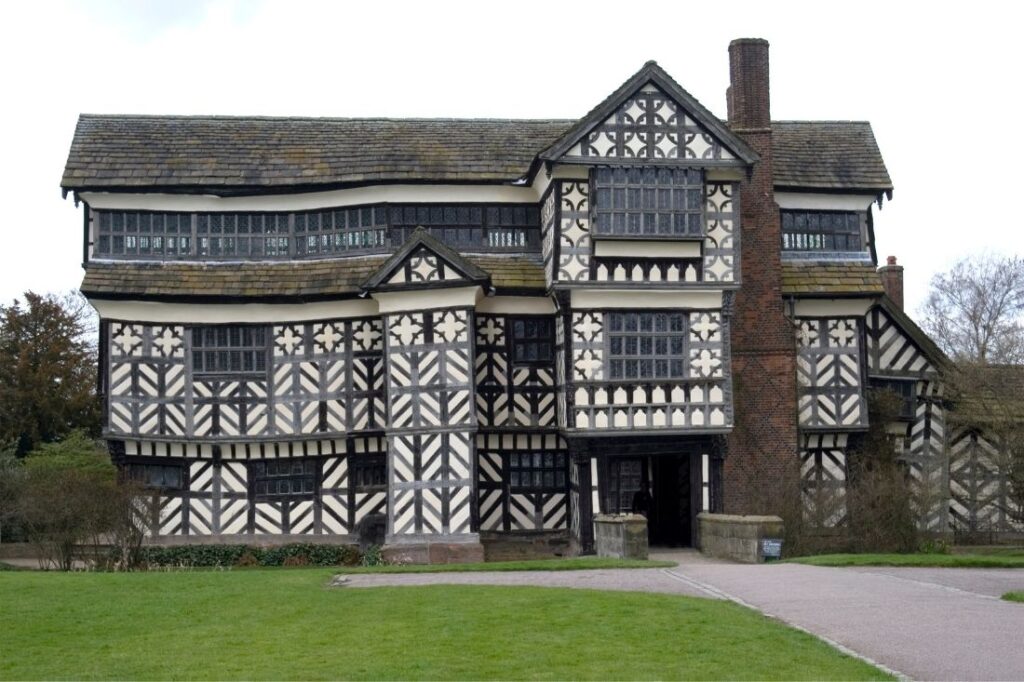 Just 35 kilometres south of Manchester is Little Moreton Hall, a perfectly preserved Tudor Manor House that will take your breath away. Built more than 500 years ago, you're going to want to take in the wonky frames and quirky character at this National Trust property.
Little Moreton Hall provides fun for all the family. Why not visit the Tudor Doctor on your tour through the hall, learn how the building was made, or enjoy some time in the fresh air on the large front lawn or in the small orchard. Don't forget to grab some cake and tea to finish off your day trip from Manchester.
Knowsley Safari Park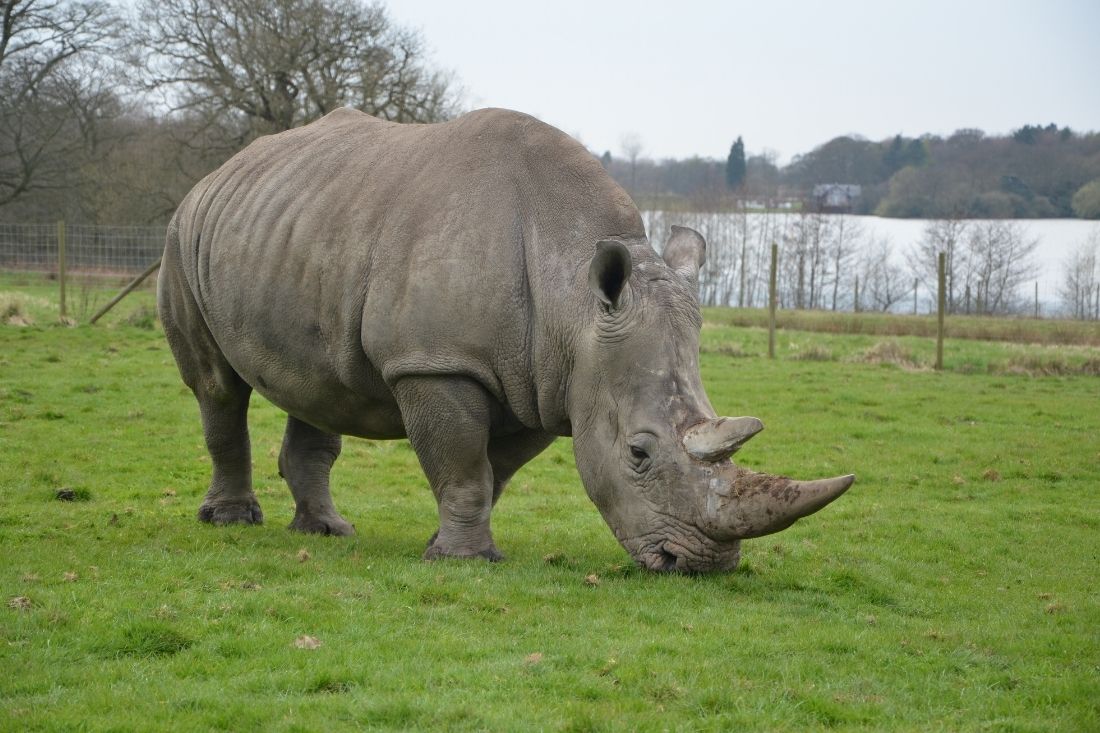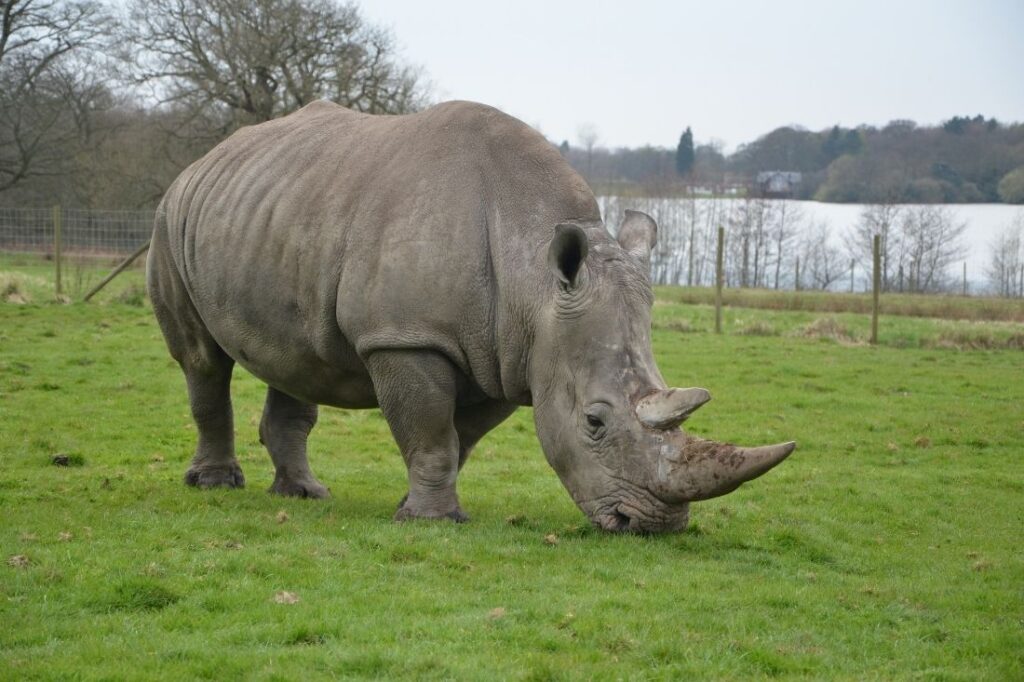 If you fancy a ride on the wild side then Knowsley Safari Park is the day trip for you! Buckle in and enjoy the UK's longest safari drive, with 5 miles of animals to enjoy. Let lions surround your car, gawk at rhinos, buffalo, and bison, and don't forget those cheeky baboons!
There's still more to see on the Foot Safari. Travel through the Amur Tiger Trail, hire a rowing boat on Mizzy Lake, or be splashed by a sea lion in one of their daily animal shows. You'll never be bored amongst the animals at Knowsley Safari Park.
For us, this is one of the best day tours from Manchester, especially with the little ones in tow! Just watch out for those monkeys!
Bradford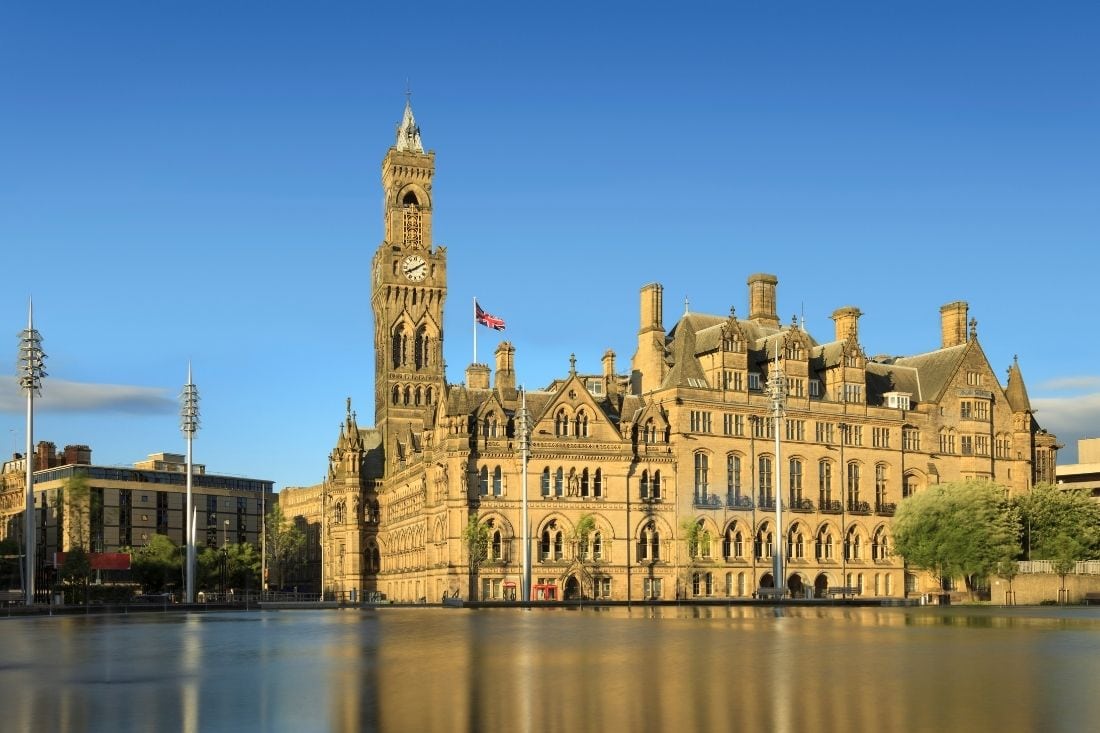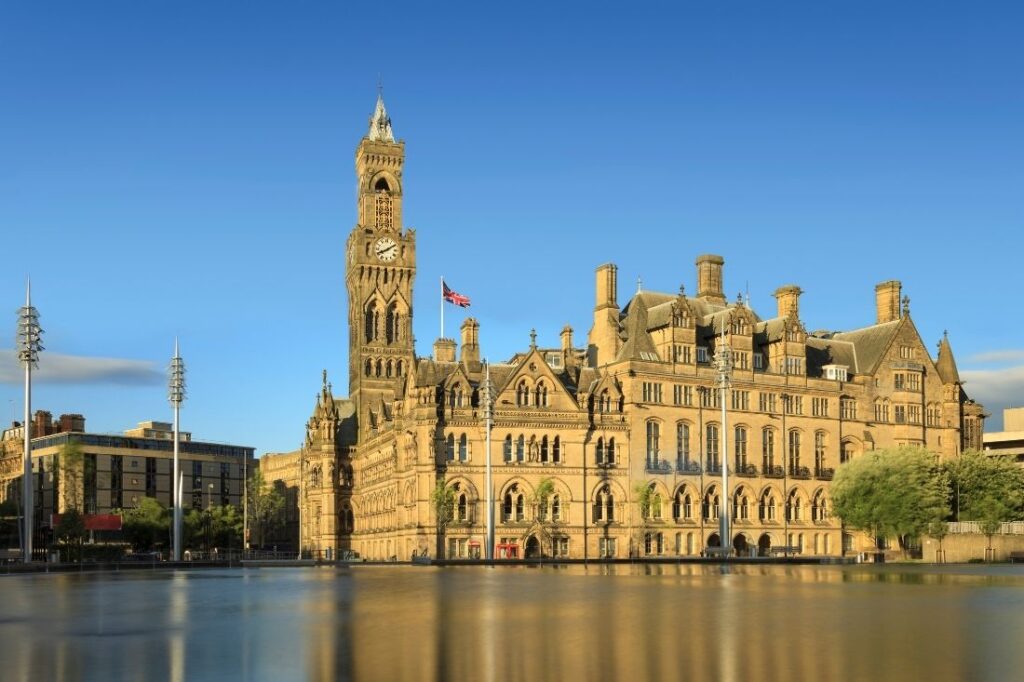 Finishing up our guide to the best day trips from Manchester is Bradford. Boasting two UNESCO World Heritage Sites, Bradford is full of culture and heritage. Soak up world-famous photography, film, and television collections in the National Science and Media Museum or visit the UNESCO Bradford City of Film, which is celebrating its 10th year!
If you're more of a literature person you're definitely going to want to visit Haworth and walk in the steps of the Bronte sisters. The village is preserved as it was during the 19th century, so you can immerse yourself in the pages of Wuthering Heights or Jane Eyre. Why not end your trip with a visit to the Bronte Parsonage Museum?
---
I hope you've enjoyed reading about the best day trips from Manchester. Let us know where you decide to go or if you have any hidden gems to add to the list.
If you're looking for more things to do in Manchester check out the 13 best bottomless brunches.
Like this blog post? Then Pin it for the future!