The best things to do in the Lake District when it rains include exploring a beautiful castle, tucking into a stylish afternoon tea, venturing inside an intriguing old mine and taking a ride on a steam train.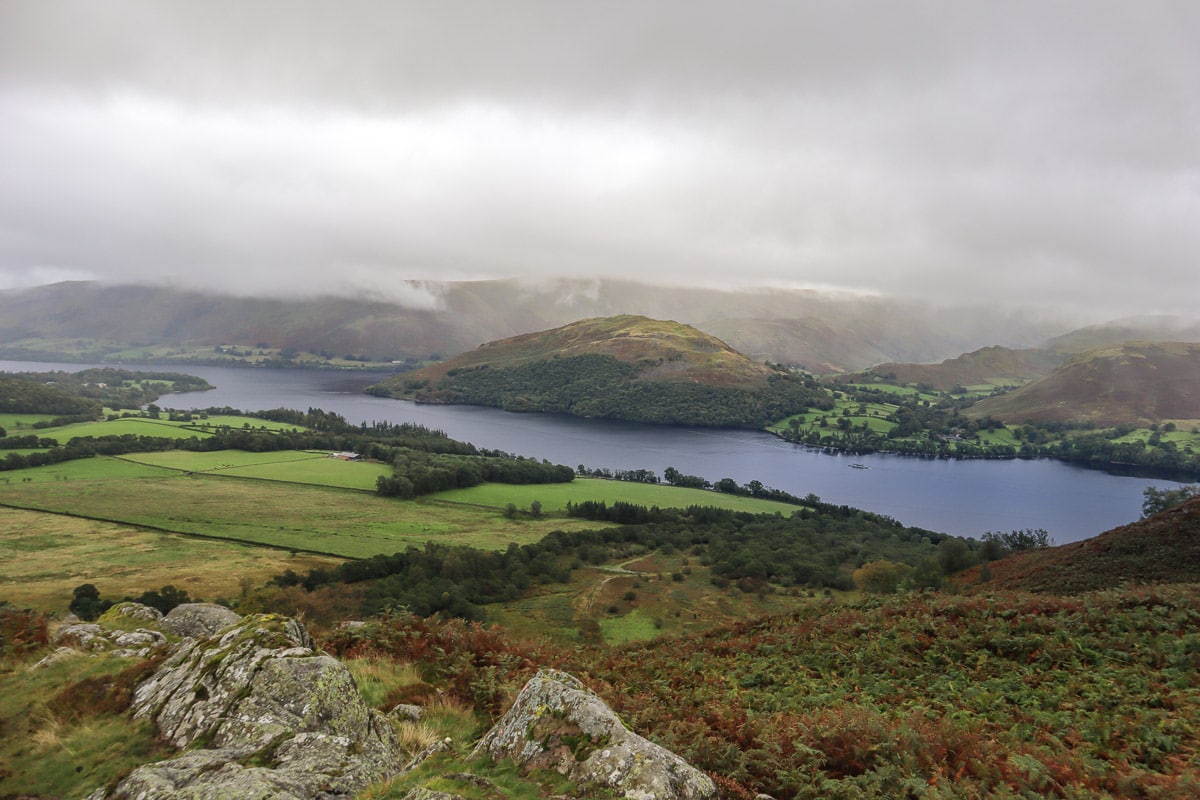 The Lake District in Cumbria is one of our top suggestions for holidays in the UK, but it's fair to say, it's not the most reliable region for weather. Those beautiful hills and mountains make it a photographer's dream, but they also make it the wettest region in England.
The average annual rainfall in the Lake District is around 2,000 millimetres, although this does vary according to where you are. Regardless of when you visit, it's good to have a few wet weather plans in your mind.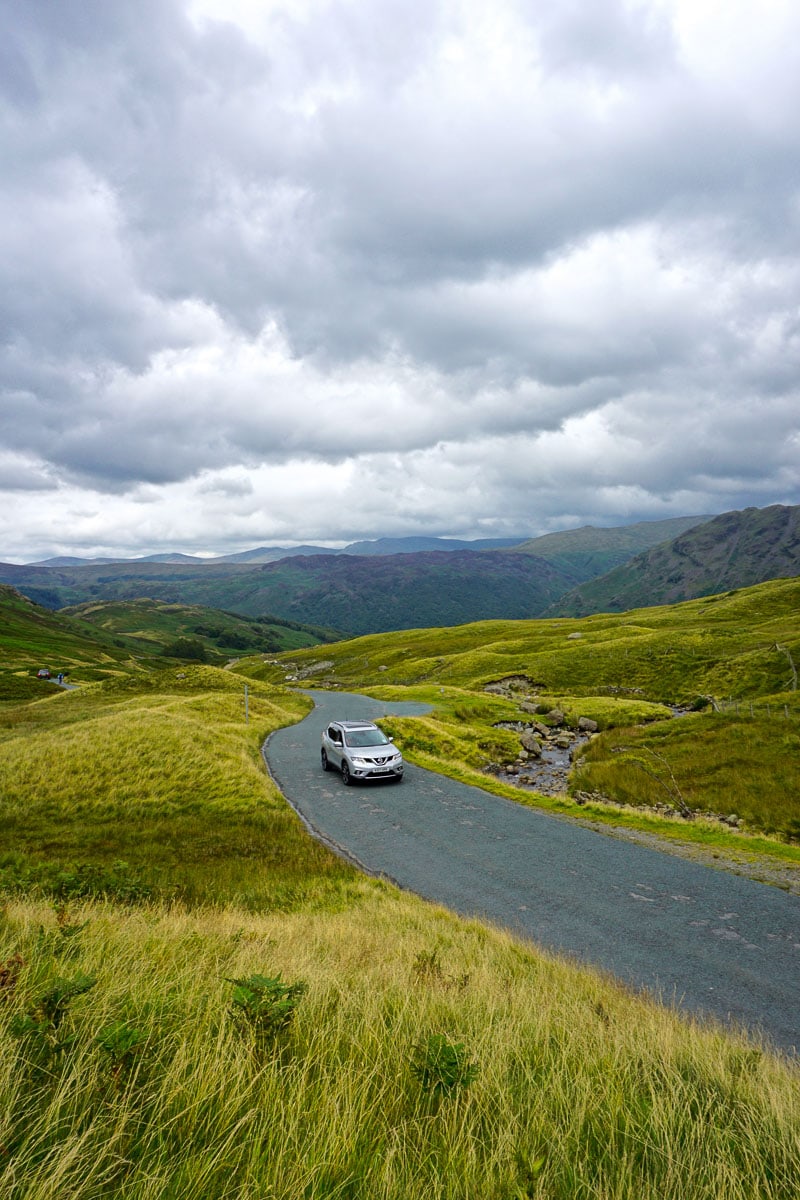 Thankfully, there are plenty of indoor activities in the Lake District, perfect for rainy days. Most are kid friendly, some are dog friendly too, and many don't require booking in advance, so you can change your plans at a moment's notice.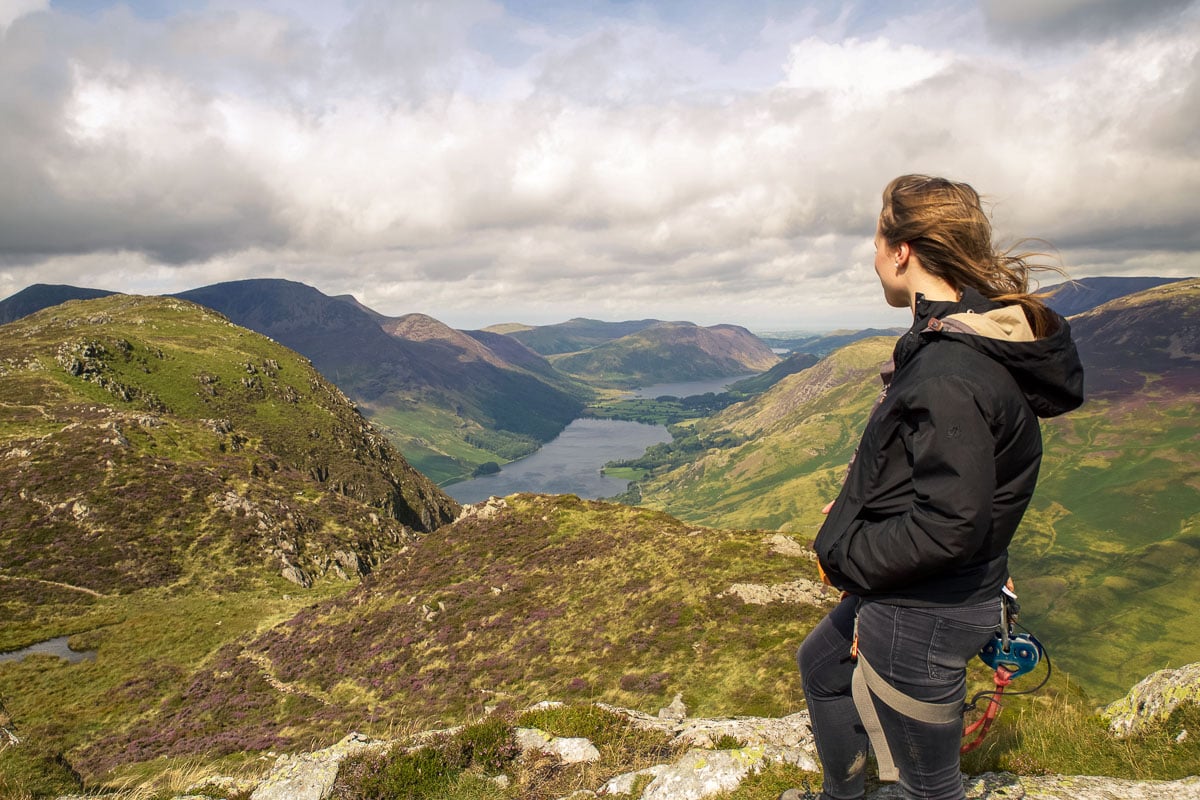 Family activities include a trip to the Lakes Aquarium, a visit to the magical World of Beatrix Potter and a ride on the Lakeside Railway. Meanwhile, adults will appreciate a tour of the Lakeside Distillery or dining at one of the many Michelin Starred restaurants in the Lake District.
---
15 Amazing Things To Do In The Lake District When It Rains
We visited Honister on our last trip to the Lake District and found it absolutely fascinating to venture inside the mine. If you're looking for things to do in the Lake District when it's raining, a mine tour is perfect as it's fully enclosed and underground.
On the Honister mine tour you'll learn all about the 450-million-year-old volcanic green slate and get to grips with the area's mining history as you explore underground tunnels and caverns. This tour includes some amazing special effects which bring the stories of the mines to life. It's great for kids and adults, so would be an ideal wet-weather option in the Lake District National Park.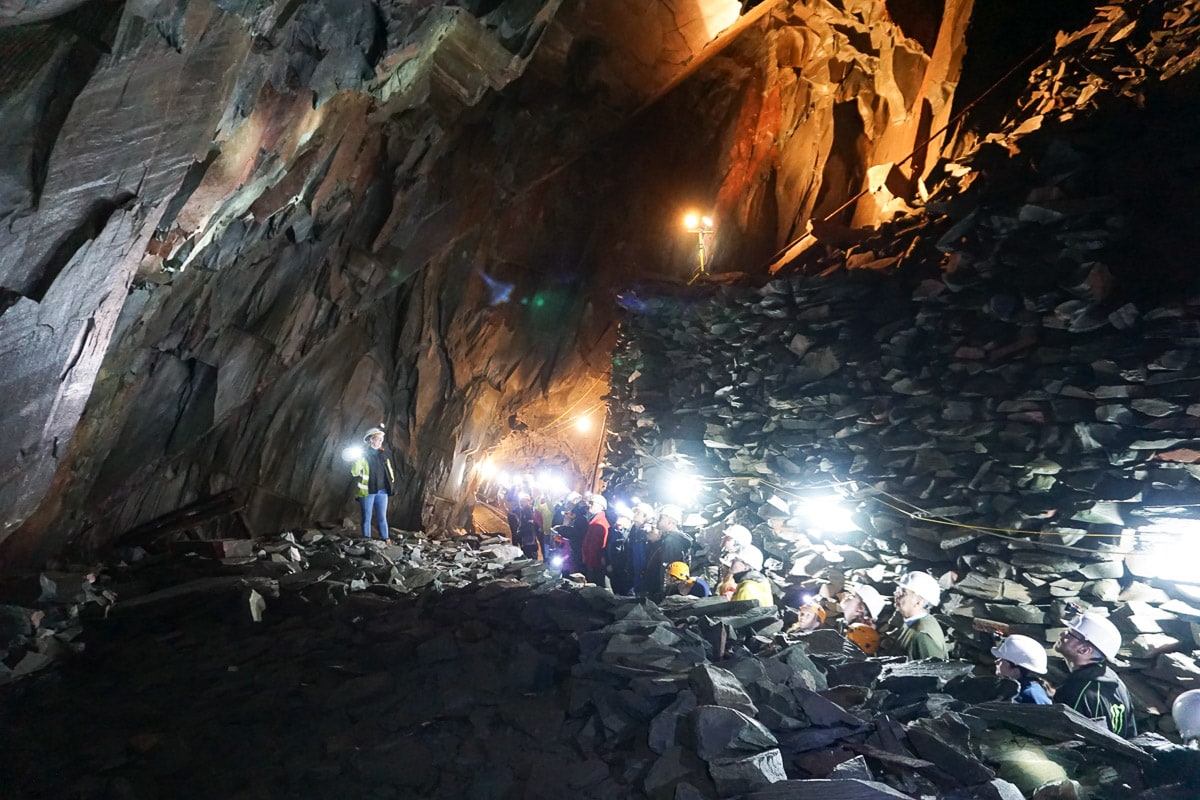 It's also worth noting that Honister's top rated attraction, its Via Ferrata takes place whatever the weather. It might not be so fun in heavy rain, but it's an option if you're feeling brave! Macca did it and absolutely loved scrambling, climbing and abseiling around the rock face.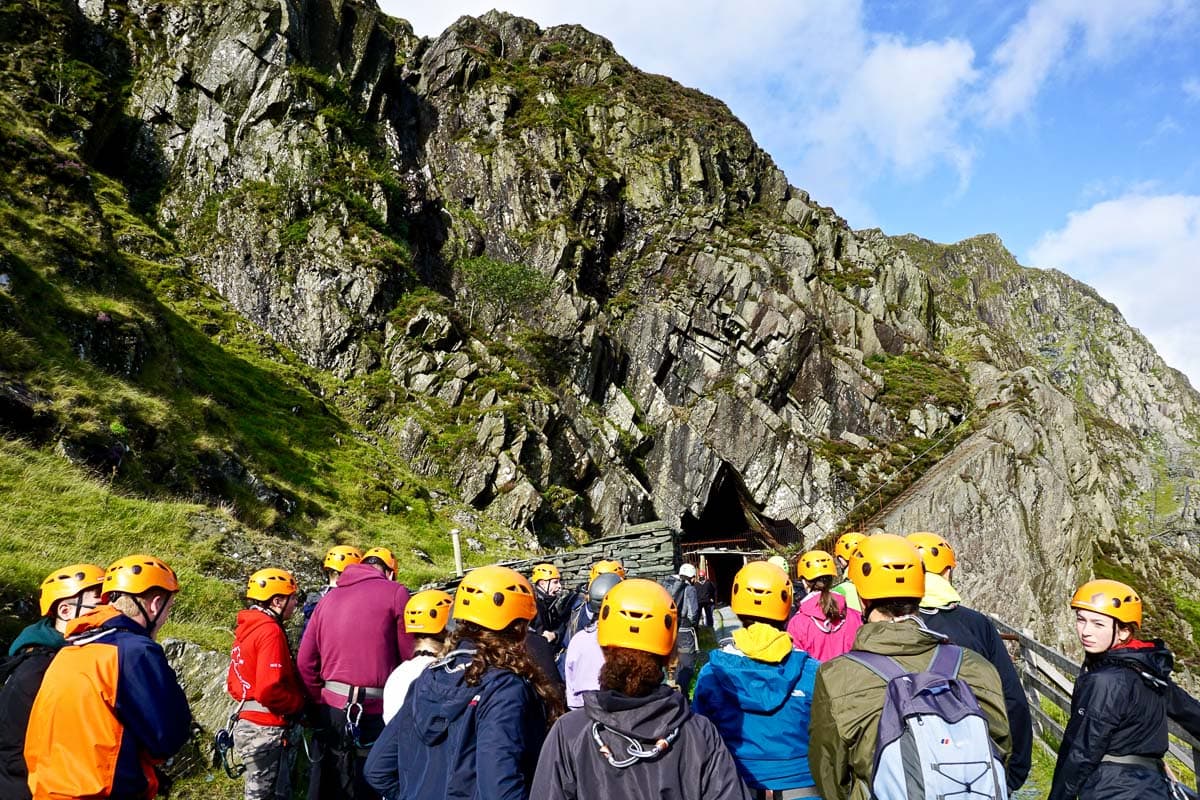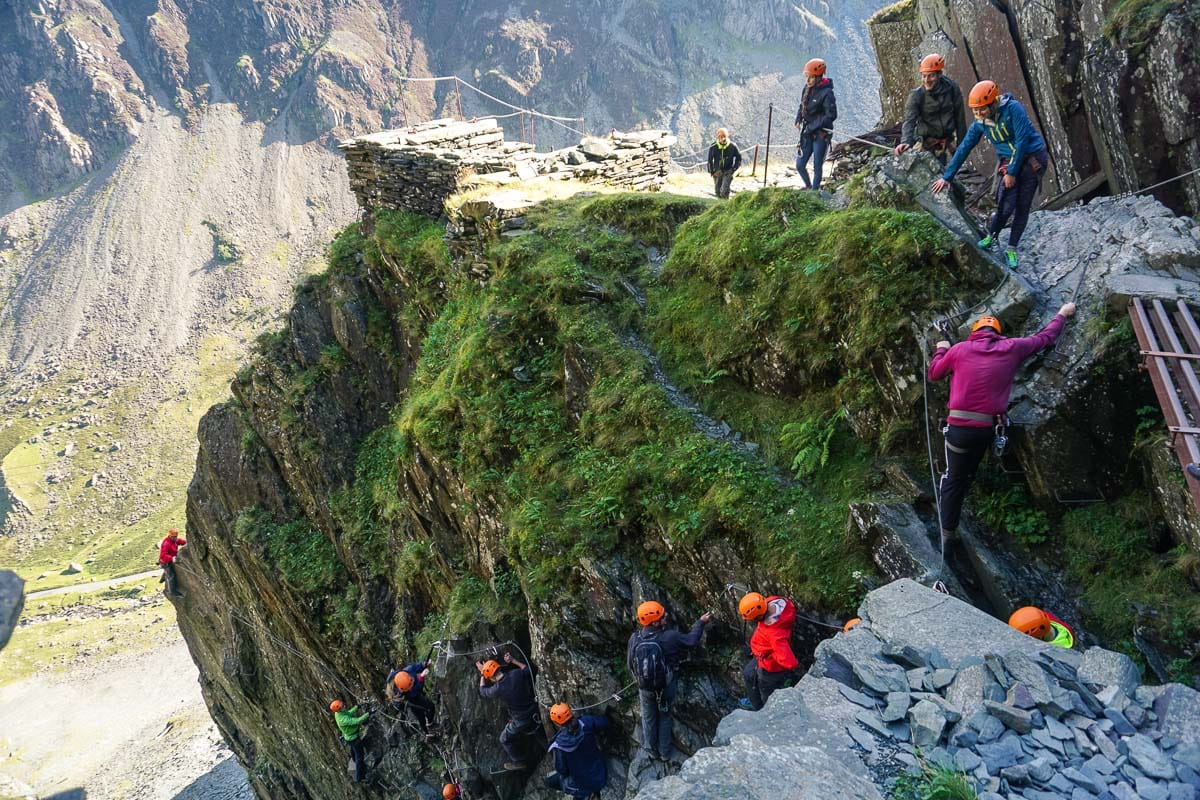 One of the top things to do in the Lake District when it rains is explore the World of Beatrix Potter in Bowness-In-Windermere. This fun family attraction brings to life the author's magical stories, which were written right here in the Lake District.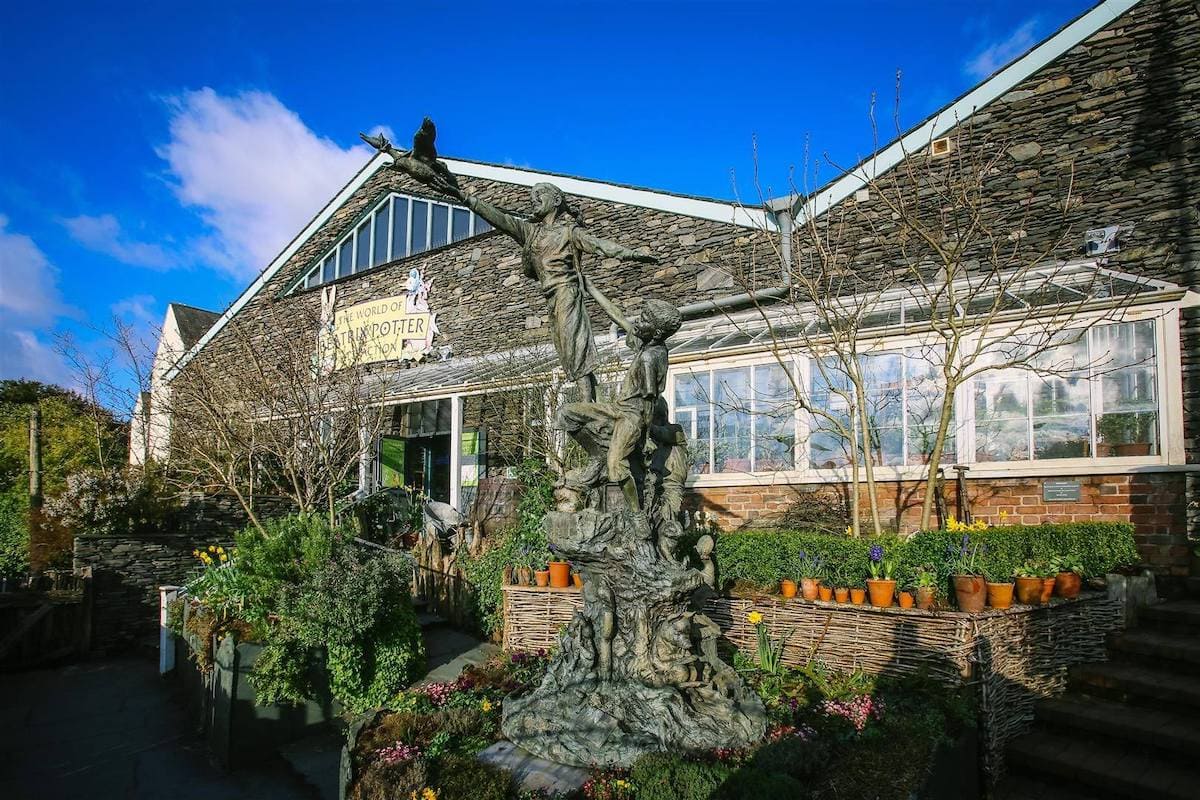 If you've got kids who love the books, this is a great place to visit on a rainy day. They can see characters from the books, enjoy some storytelling and even explore the special Peter Rabbit Garden, where Beatrix Potter's illustrations become a reality. See the watering can in which Peter hides, his jacket transformed into a scarecrow and the cos lettuces that Benjamin nibbled on!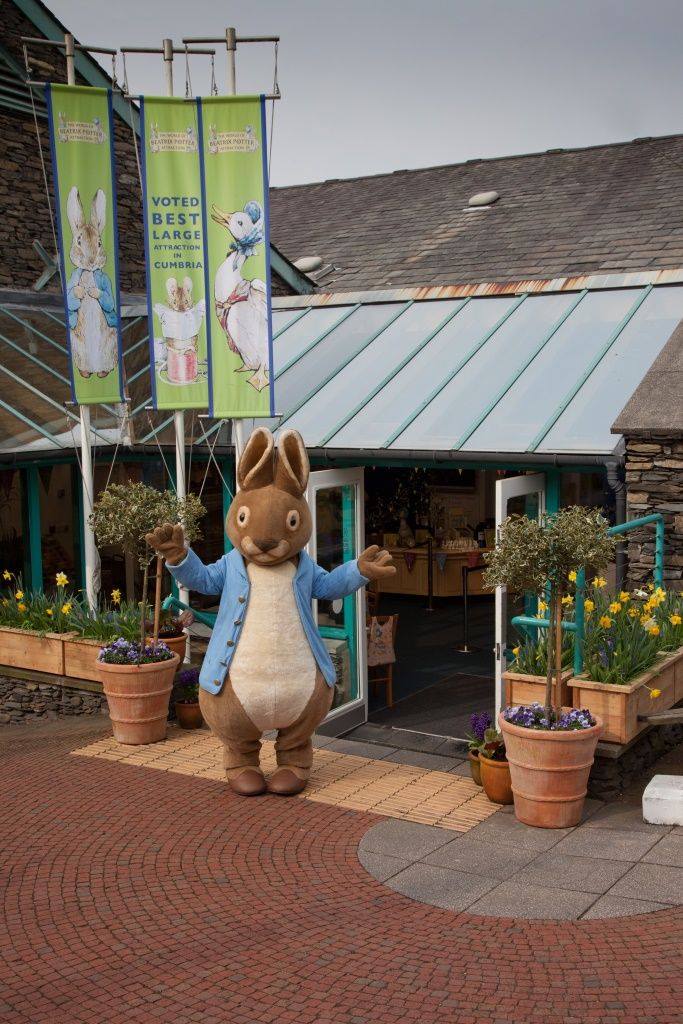 There's also a café on site serving up delicious cakes (carrot cake for Peter Rabbit of course!) so no doubt all the family will enjoy the visit.
What better location for a distillery than one of the wettest places in England? The Lakes Distillery is located moments from Bassenthwaite Lake and offers informative guided tours around the distillery and cask room.
If you're looking for an indoor activity in the Lake District, this is a great option. You'll see how they take water from surrounding lakes and rivers to create their unique spirits, and of course taste them too!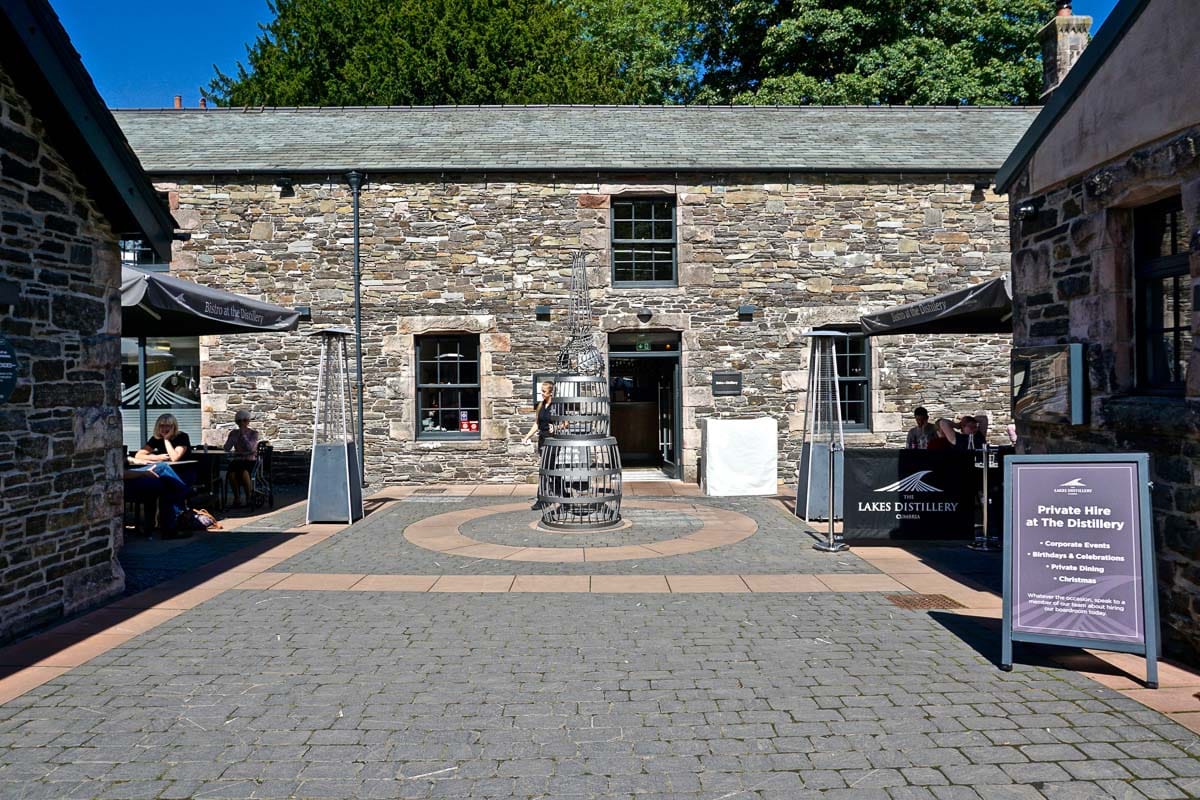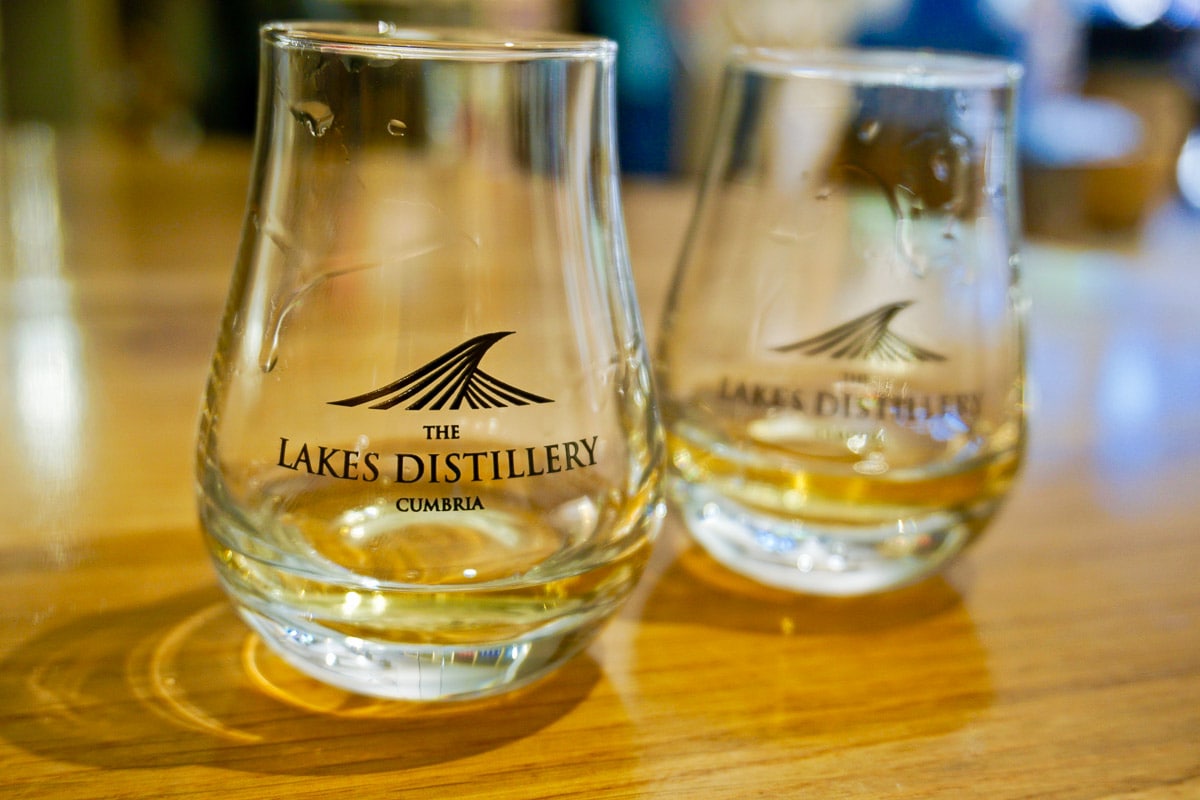 There's a bistro on site where you can sit down and enjoy lunch, a snack or even a full afternoon tea. This might not be great for families, but it's certainly one for the adults to enjoy!
If you're a lover of cars and motorcycles you'll definitely enjoy a trip to The Lakeland Motor Museum. Home to over 30,000 exhibits including 140 classic cars and motorbikes, there's absolutely loads to see. Highlights include the Campbell Bluebird Exhibition which features full sized replicas of the 1935 Blue Bird car, 1939 Blue Bird Boat K4 and 1967 jet hydroplane Bluebird K7.

It's not just for grown-ups either; kids will also love seeing the vintage engines and exploring the retro surroundings which include a 1920s garage and a 1950s café! This is definitely one of the top indoor activities in the Lake District.
Even in the rain you can still enjoy a short trip on a steam train through the beautiful Lake District! The Lakeside and Haverthwaite Railway runs between Haverthwaite Station (near Newby Bridge) and Lakeside Pier, at the southern end of Lake Windermere.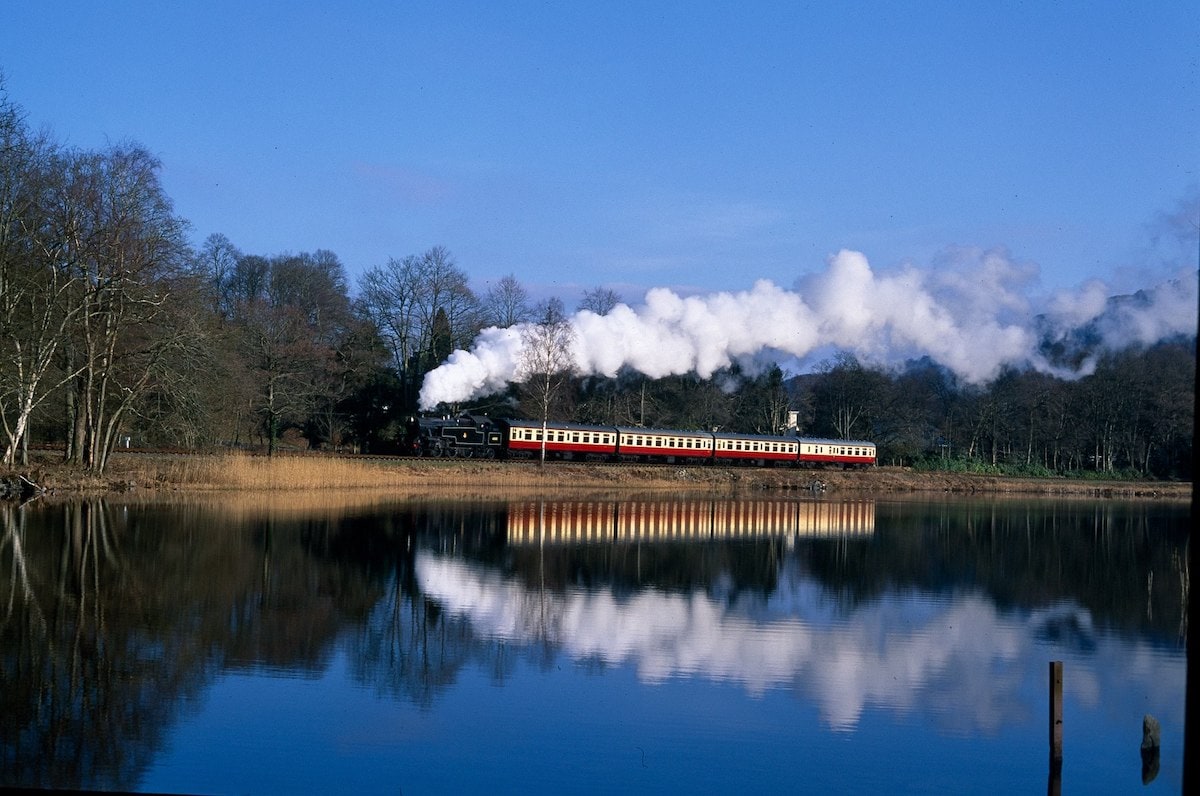 For something even more special you could combine your visit with afternoon tea at the quirky Station Tea Room, just off the platform at Haverthwaite Station.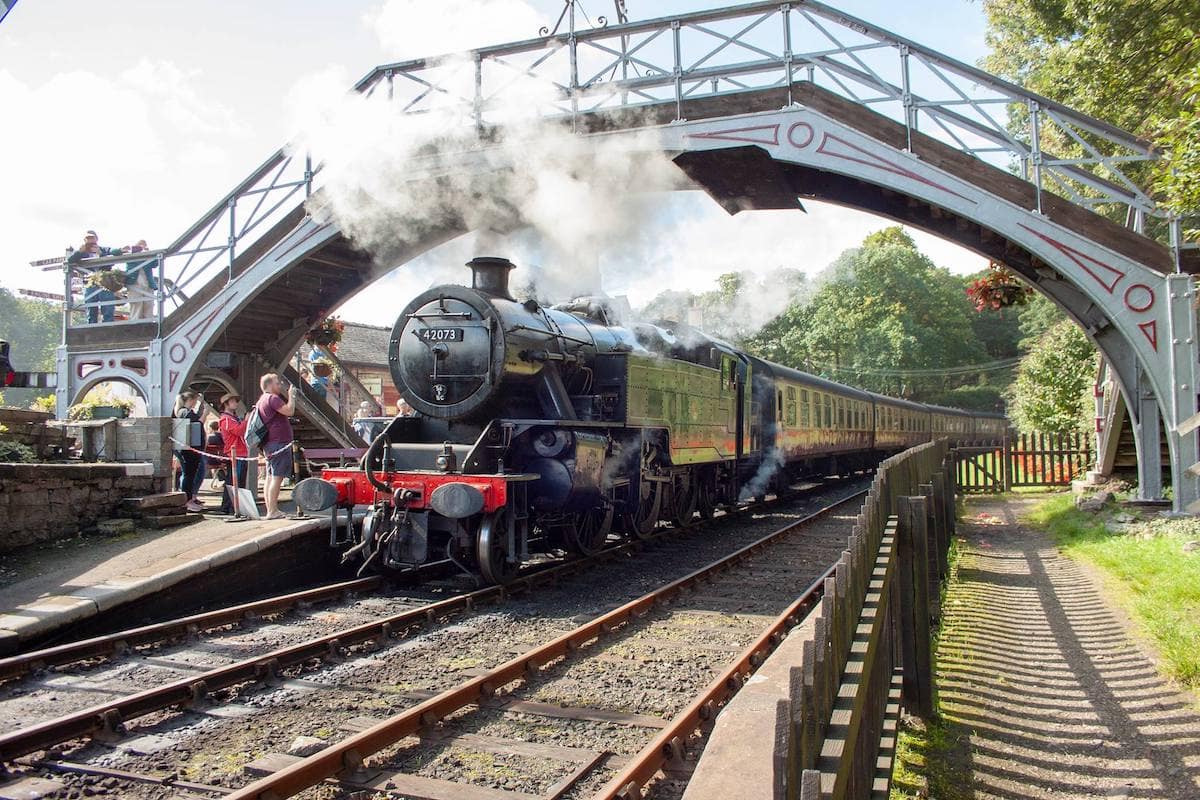 This is a great activity for all the family. Train-mad kids will adore seeing the station's locomotives in the engine shed, as well as taking the three-and-a-half-mile journey along the tracks.
Once you reach the lake you could combine your steam train trip with a visit to the Lakes Aquarium, or enjoy a boat trip with Windermere Lake Cruises.
Learn About Underwater Life At The Lakes Aquarium
As the Lakes Aquarium is located on the southern shore of Lake Windermere at Lakeside (Newby Bridge), you could arrive by boat or steam train to make your visit even more fun.
The aquarium is packed full of interesting creatures, so is a great option if you're looking for things to do in the Lake District when it's raining. It's home to the UK's largest collection of freshwater fish and includes an underwater tunnel below Lake Windermere.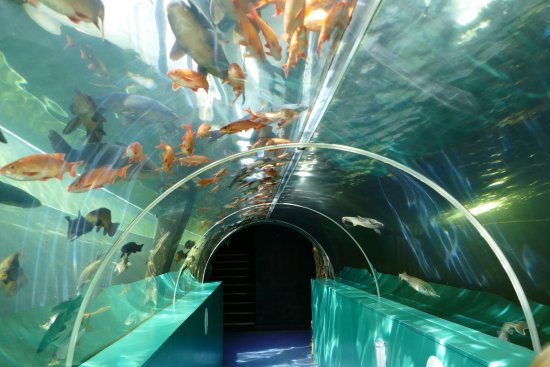 The exhibits cover a number of different regions around the world, from red-bellied piranha from South America, to elephantnose fish and leopard tortoises from Africa.
Delve Into The Lake District's History At Wray Castle
How about exploring the inside of a beautiful castle while it's hammering down outside? Wray Castle is located in a stunning spot, right on the edge of Lake Windermere. With turrets, towers, panoramic views and ornate interiors, it's a great rainy-day activity in the Lake District.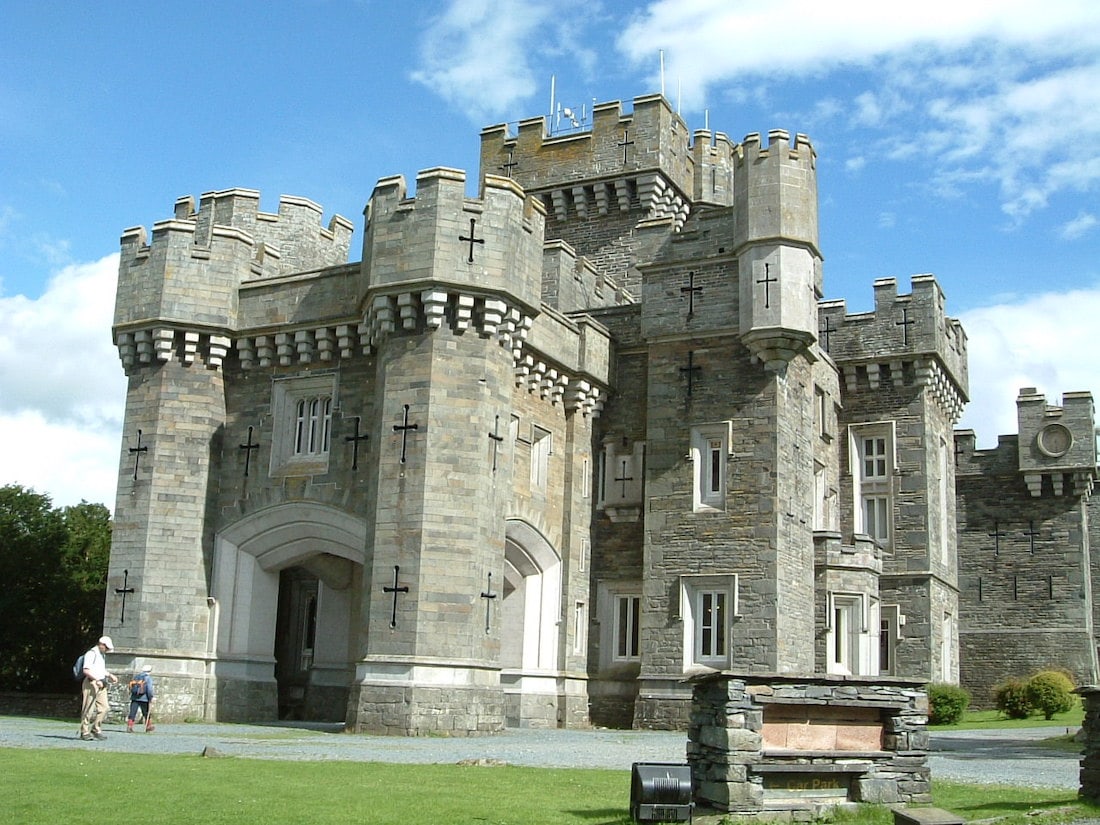 As well as taking tours of the castle, there are some fun activities for kids to get involved with, plus a café and shop to take care of any other needs.
Enjoy A Michelin Starred Meal In The Lake District
What to do in the Lake District when it rains? EAT!
When it comes to Michelin starred restaurants in the Lake District, you really are spoiled for choice. With such great produce on the doorstep, it's no wonder there's such a high concentration of great restaurants in this region. On last count there were seven in total.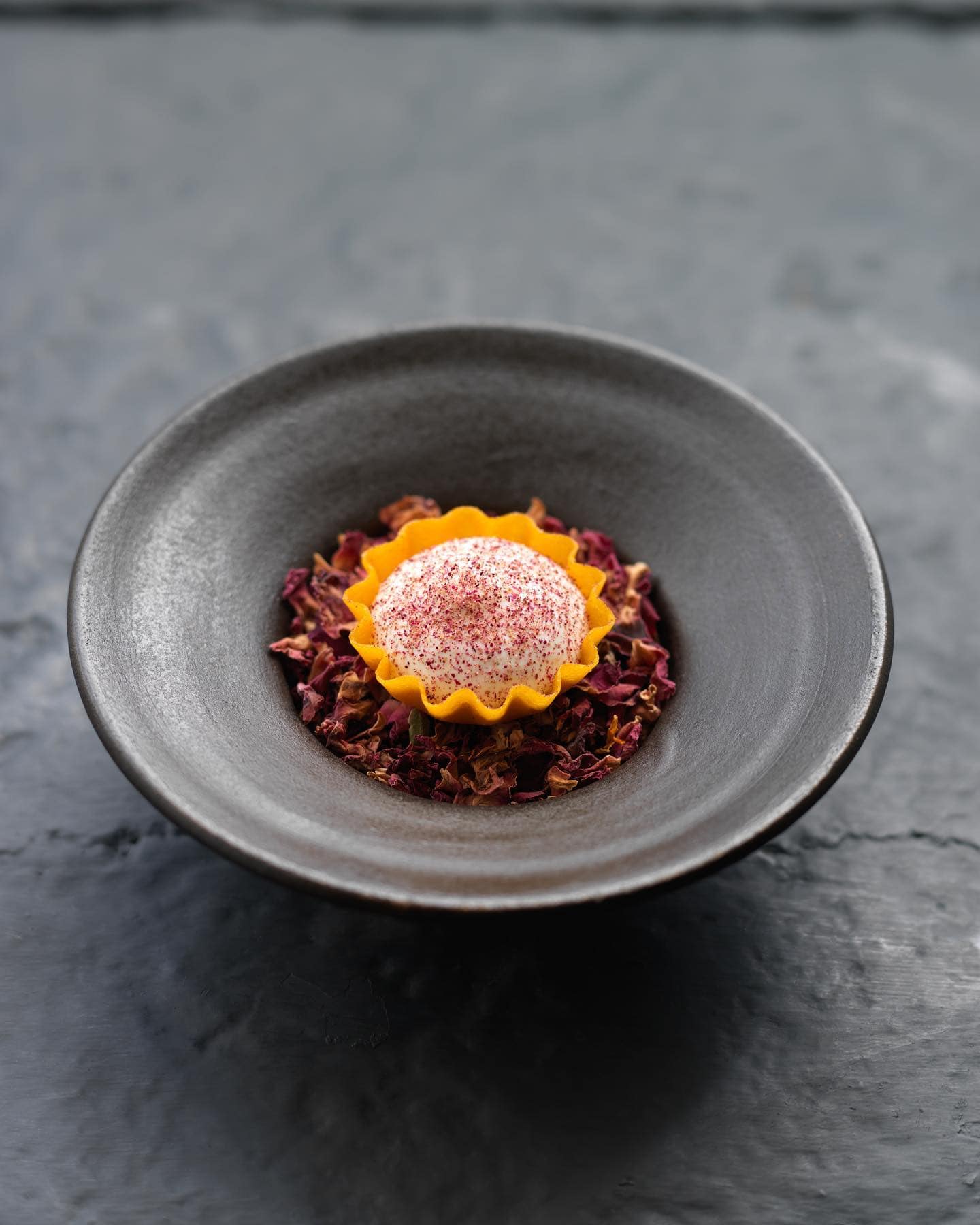 What better way to escape the wet weather outside than with an incredible meal? You could take a trip to one of top chef Simon Rogan's restaurants in Cartmel – L'Enclume or Rogan & Co. For something a little different, take a trip to HRiSHi inside the Gilpin Hotel and Lake House and enjoy a British fusion tasting menu. The reviews are incredible and it's one that's firmly on our wish list for a future trip.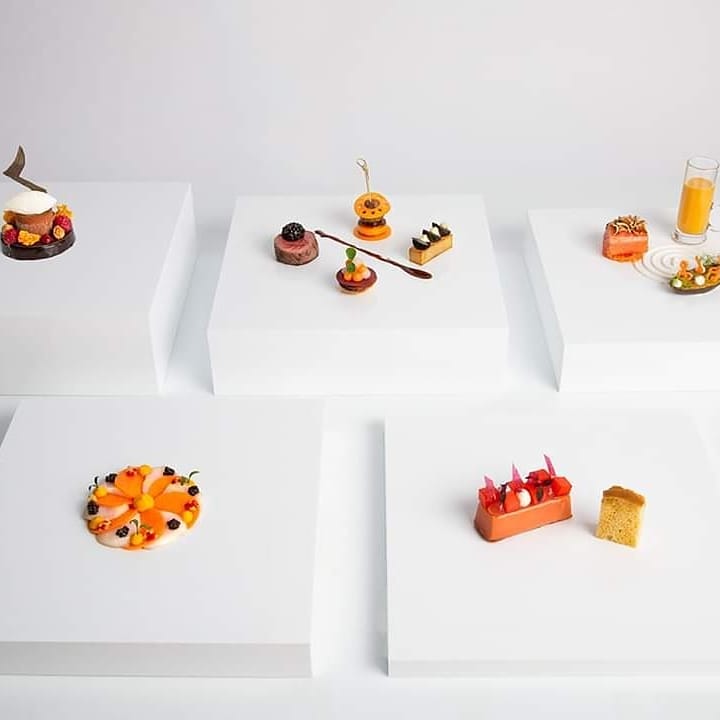 Or head to our favourite, Cottage in the Wood, which was recently awarded a Michelin Star. We can vouch for the food there as being outstanding!
The Rheged Centre near Penrith is a great place to visit when the weather isn't great. It's an arts centre with lots of different areas offering a variety of things to do for kids and adults alike.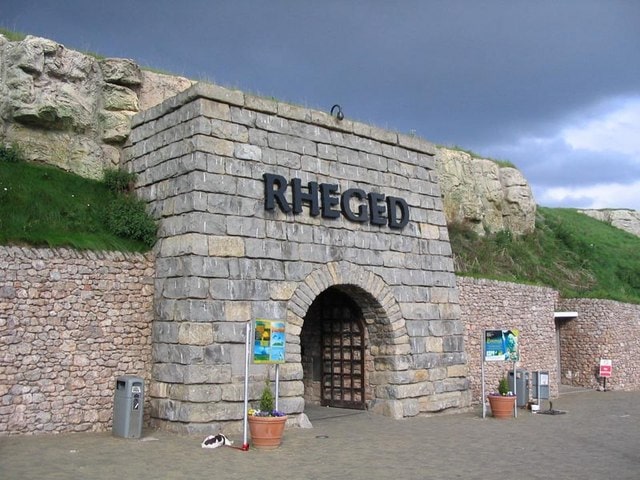 Inside you'll find two cafes, a restaurant and shops. There are indoor and outdoor play areas for kids, plus some fun craft workshops on offer for little ones. There's also a cinema which screens interesting theatre productions, concerts, films and documentaries. When I last checked they were broadcasting a production by the National Theatre in London as well as a concert by the Berlin Philharmonic.
If you're looking for things to do in the Lake District when it rains, no doubt you'll find something of interest at the Rheged Centre.
Enjoy A Spa Day In The Lake District
If it's raining outside, how about enjoying a relaxing day at a spa? Quite a few hotels in the region have spas attached, and many offer the option of booking a spa day package.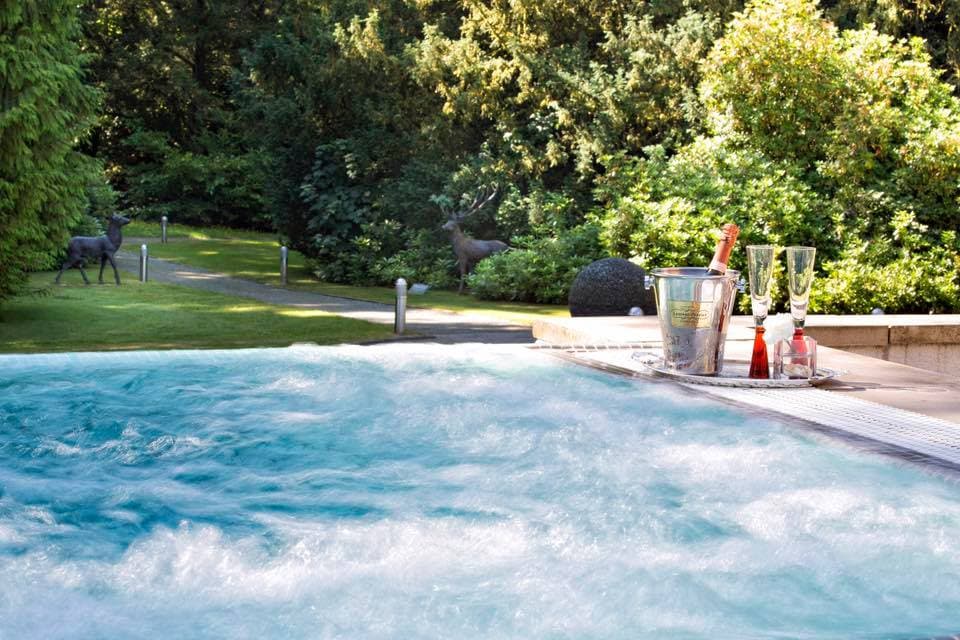 Armathwaite Hall Hotel and Spa near Keswick is one of the best in the region. The hotel offers a spa day experience which includes full use of the facilities (hot tub, pool, sauna etc), plus a two-course lunch and a spa treatment. The Daffodil Hotel and Spa near Grasmere also has a luxurious spa, and offers some great packages to use the facilities as a day guest.
Go Canyoning In The Lake District
While most of our suggestions fall into the category of indoor activities in the Lake District, we reckon that if you're going to do something where you're going to get wet anyway, who cares about a bit of rain?! So long as it's not so wet the conditions are treacherous, a rainy day is fine for canyoning.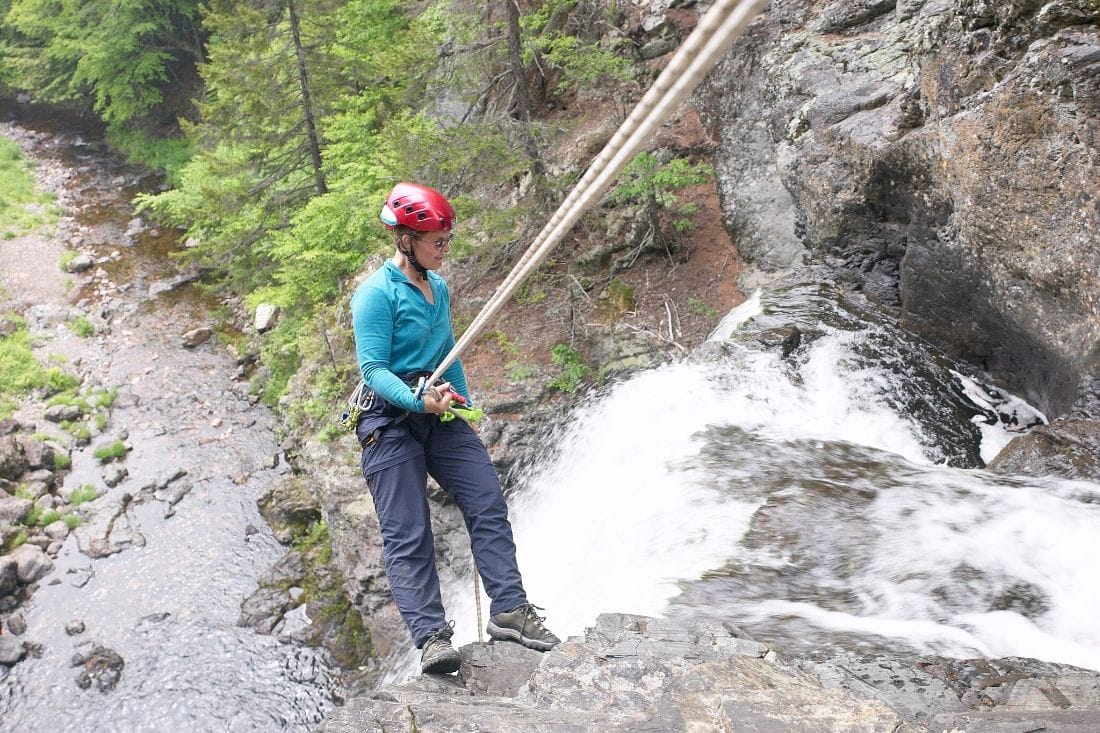 Canyoning usually involves jumping in pools, climbing up and down rocks, a bit of abseiling and getting very wet! It's suitable for teenagers and up. Some of the best places to try canyoning in the Lake District are the Esk Gorge, Stickle Ghyll and Church Beck in Coniston. For the brave, I spotted another called Devil's Canyon which features huge drops, abseils and scary zipline!
Located in Ambleside, Hayes Garden World is more than your average garden centre, so it's hardly surprising to hear it receives over one million visitors a year. There are lots of pretty plants to look at, and plenty of the areas are under cover. It's a smart setup too, with different areas to explore.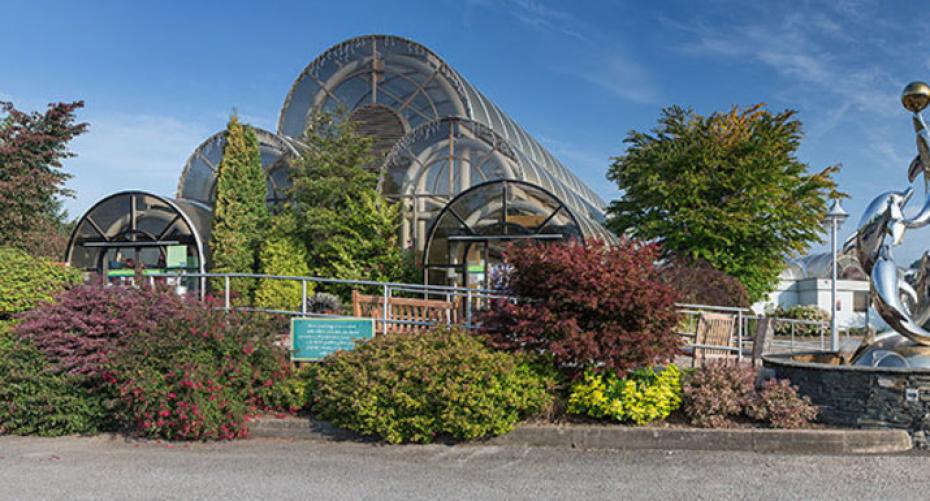 There's also a big café and some shopping areas dedicated to other interests, so you don't need to be fanatical about blooms and trees to appreciate a trip here! You could pick up a new outfit, some tasty preserves or a fun gift to take home to friends or family.
If you're in search of indoor activities in the Lake District, how about trying a bit of climbing? Keswick Climbing Wall and Outdoor Activity Centre is situated next to the historic Castlerigg Stone Circle and offers magnificent views over to the Helvellyn Range.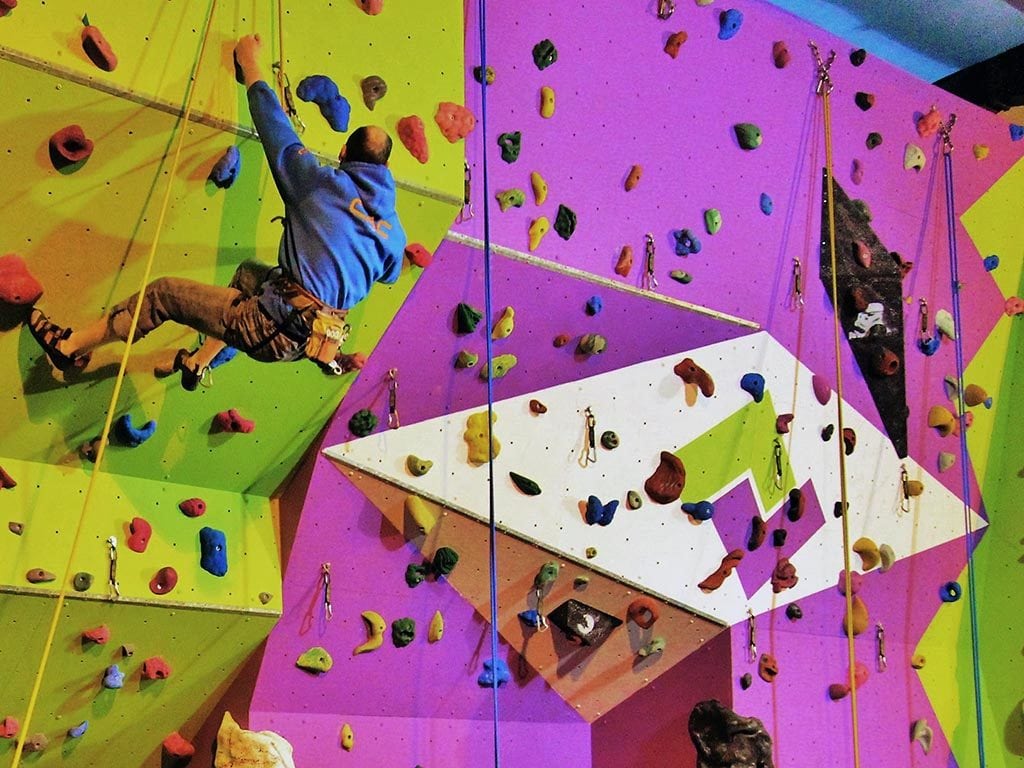 Inside you'll find several colourful climbing walls, suitable for all abilities – even the most skilled and experienced climbers! There are a number of other activities on offer too including archery (indoors and outdoors), ziplines, abseiling, canoeing and more. There's also the Rookery Woods – an adventure play area designed for kids aged 8 and under.
Enjoy A Special Afternoon Tea In The Lake District
If you're looking for a nice afternoon activity when it's tipping it down outside, how about treating yourself to a delicious afternoon tea? There's no shortage of upmarket hotels and cute tearooms in the Lake District.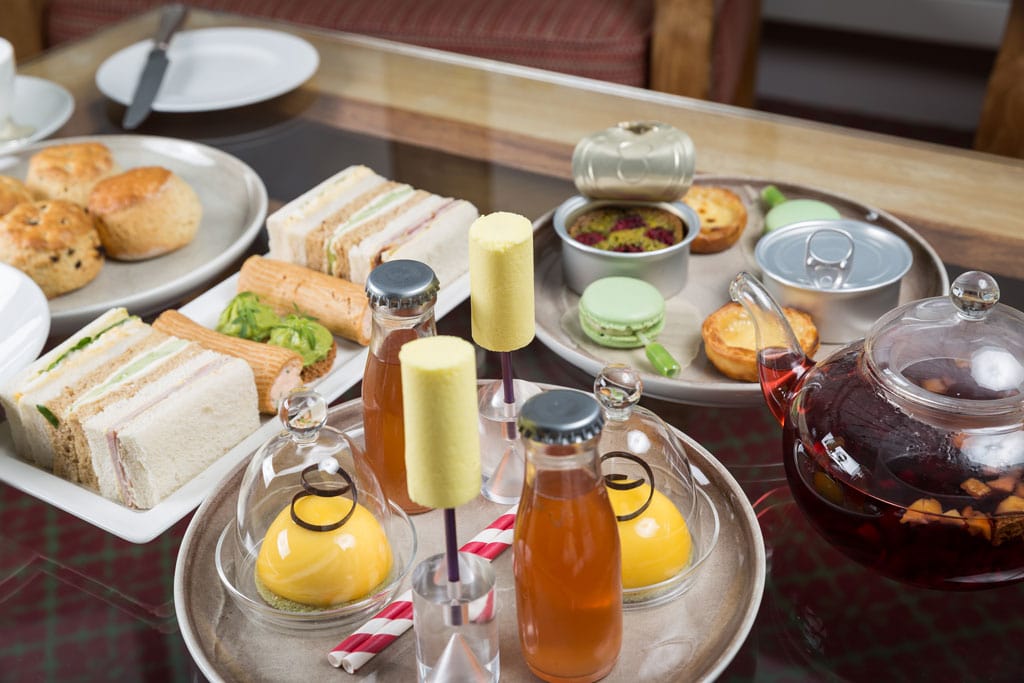 One of the best in the region is served at the Lakeside Hotel and Spa, right on the banks of Lake Windermere. Offered from 12-6 each day, there are choices of sweet or savoury, a traditional menu or a plant-based menu. It's anything but standard, with options including smoked salmon éclairs, spiced pumpkin macaroons, truffle macaroni scotch eggs and mint and chocolate lollies.
Embrace The Rain
As mentioned, this is a part of England which receives a lot of rain each year, but that's part of the magic of travelling in the region. It keeps it lush and green, and gives the area moody mists and ominous skies, which look incredible in photos.
Our final suggestion for what to do in the Lake District when it rains is to simply EMBRACE IT! Pack a waterproof, pop some wellies in the boot of your car, bring an umbrella and venture out. You never know what you'll see!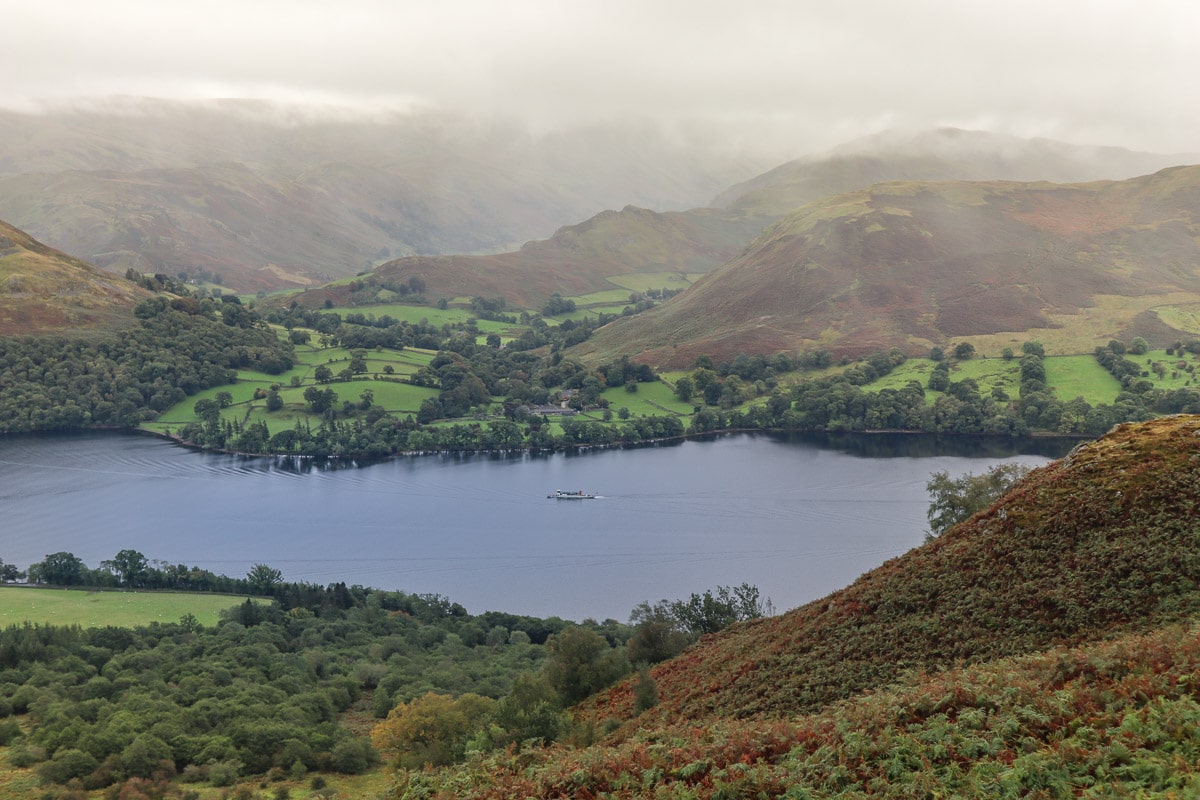 ---
I hope this post has given you some inspiration for what to do in the Lake District when it rains. Fingers crossed you have a dry trip, but if not, hopefully now you won't fear the wet weather so much!
If you're planning a holiday soon, don't forget to read our posts about things to do in Pooley Bridge (including a great hike to Aira Force waterfall) as well as our guide to the best Michelin starred restaurants in the Lake District.
Enjoyed this post? Pin it for later…