Looking for interesting facts about the Lake District? From incredible facts and figures, to movies and writers, this Lake District trivia will amaze you.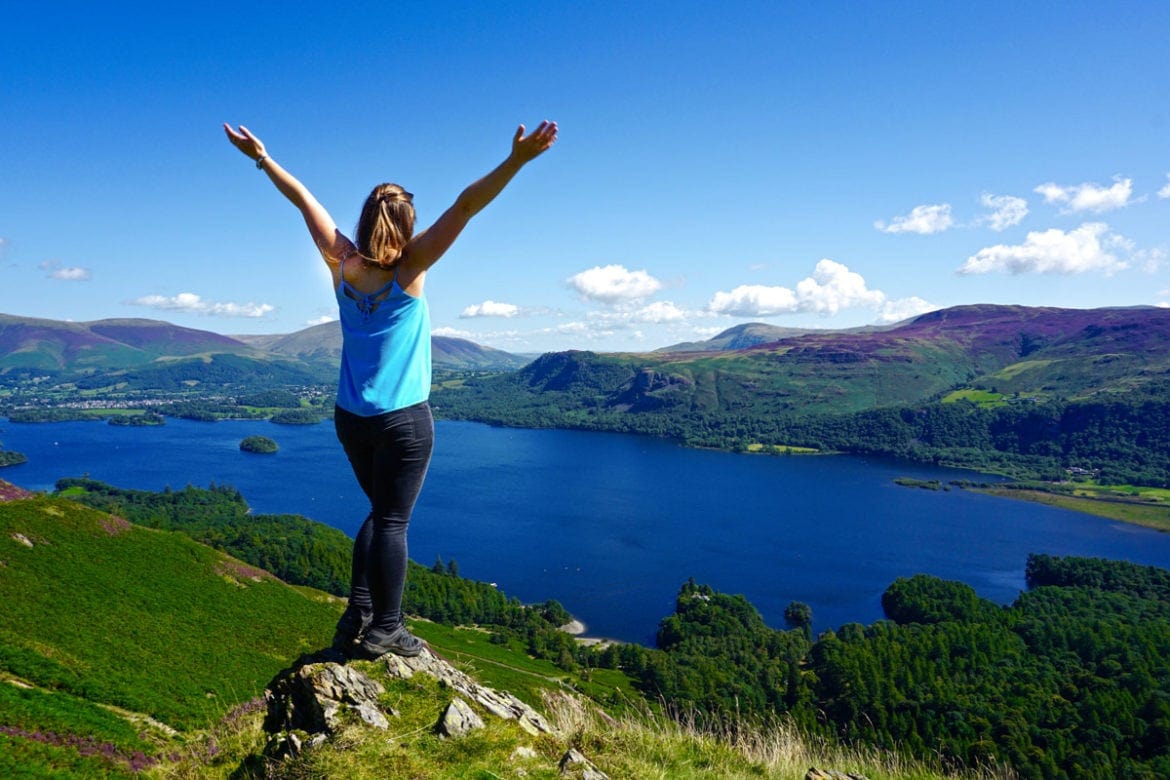 With stunning lakes, epic peaks and some of the best hiking territory we've found in Britain, it's easy to understand why we adore the Lake District. We've visited several times, each trip taking us to different spots.
We've hiked Cat Bells, eaten at Michelin starred restaurants The Forest Side and Cottage in the Woods, canoed on Ullswater and paddle boarded on Coniston Water.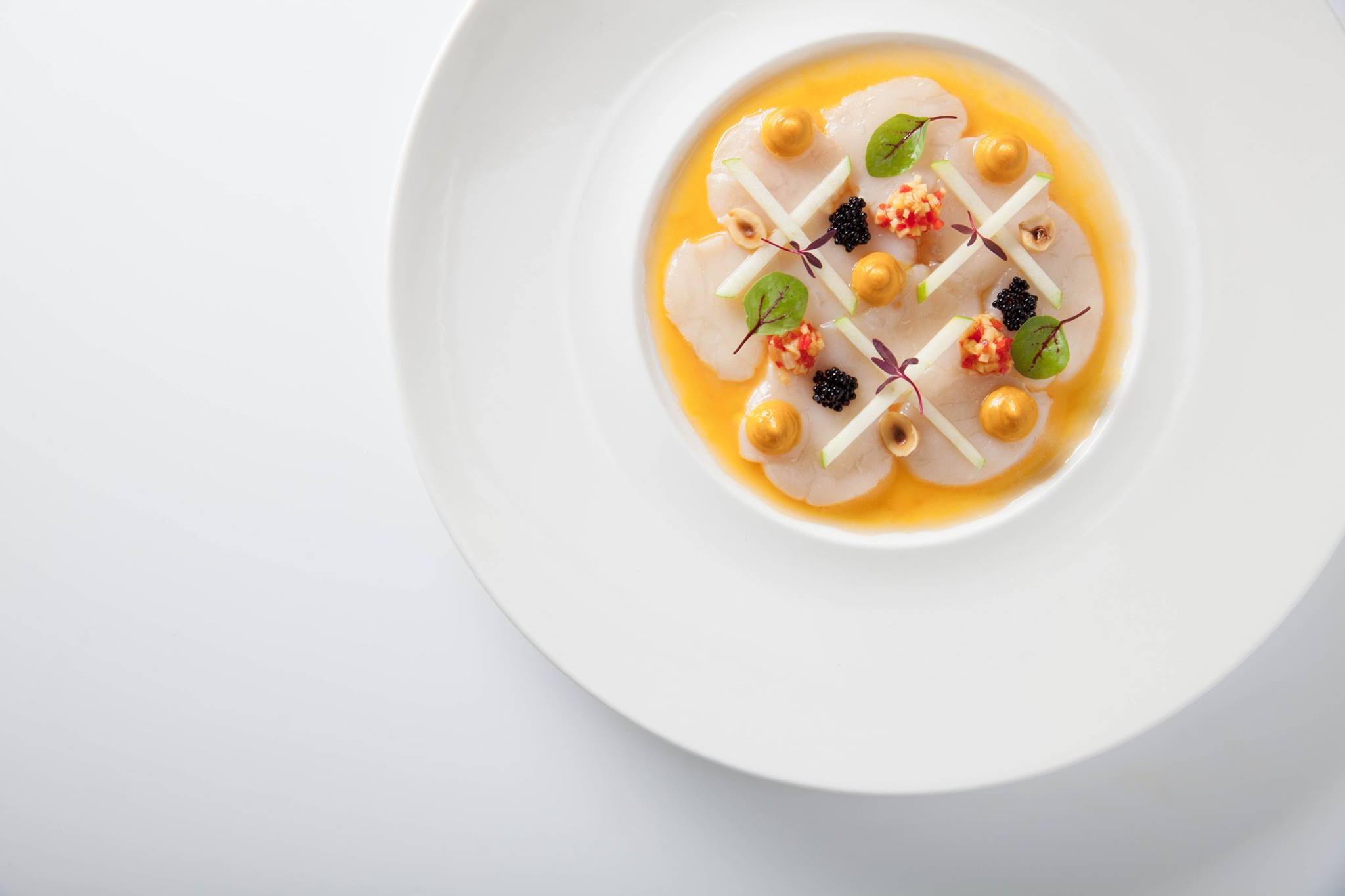 Despite so many lovely memories, I'll admit I didn't know some of the basics. If someone asked me, "how big is the Lake District or how many lakes are there in the Lake District", I'd stumble around and guess!
So, partly for my benefit, but also for yours, I decided to research a mammoth list of fascinating facts about the Lake District. Everything from famous people from the region, to highest mountains, deepest lakes and crazy record-breaking stats.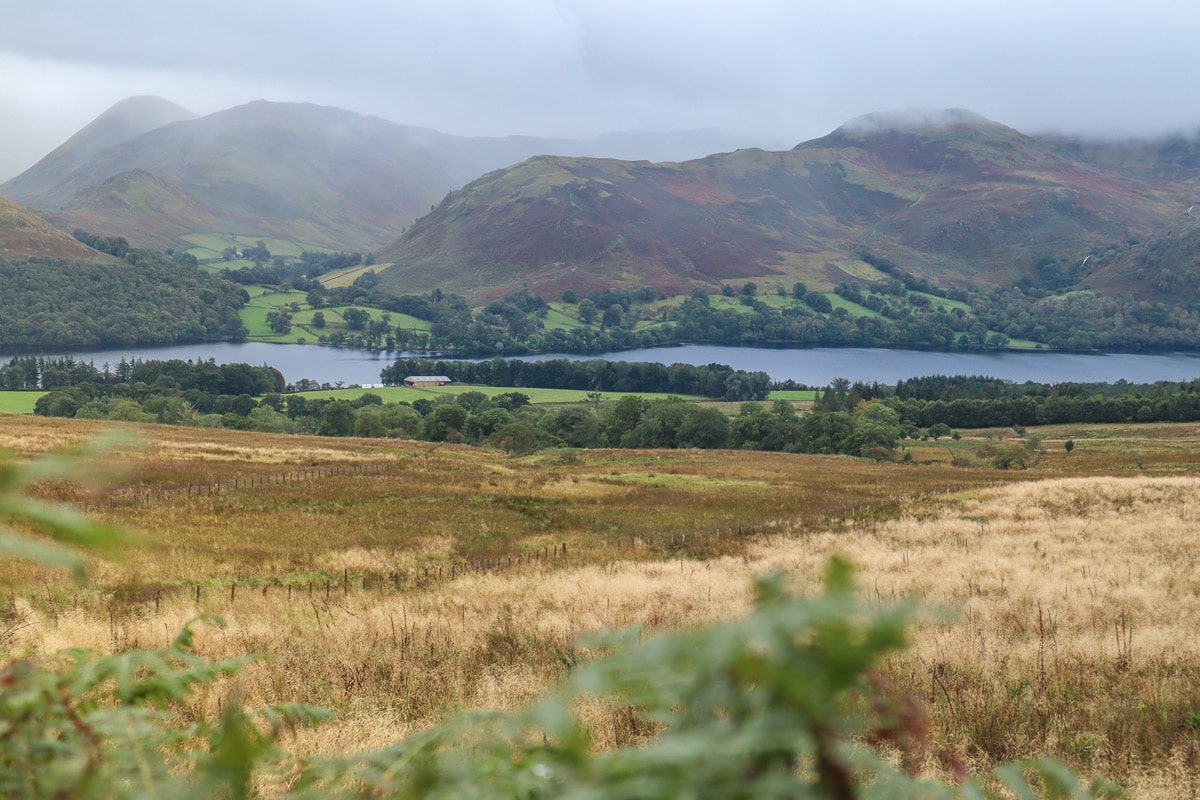 Whether you're planning a holiday to the region, or you live locally and want to get to know your home even better, the facts below are going to amaze you!
If you need any help planning your trip, check out our guides to Pooley Bridge, things to do in the Lake District in the rain, Michelin starred restaurants in the region and our pick of the best remote cottages in the Lake District.
---
General facts about the Lake District
The Lake District National Park is England's largest and covers 2362 square kilometres / 912 square miles. It's also the second largest in the UK after the Cairngorms National Park in Scotland.
The Lake District National Park was officially established in May 1951. Located in the northwest corner of England, it was the second to be established in Britain. The Peak District National Park beat it by one month, while Snowdonia and Dartmoor followed later that year.
The Lake District National Park is 58 km wide and 64 km long (36 miles x 40 miles).
The Lake District is the most visited national park in the United Kingdom with 19.38 million visitors in 2018.
The Lake District is known for being the wettest place in England, and the small village of Seathwaite is officially the wettest inhabited place in England, with 3552 mm of rain each year.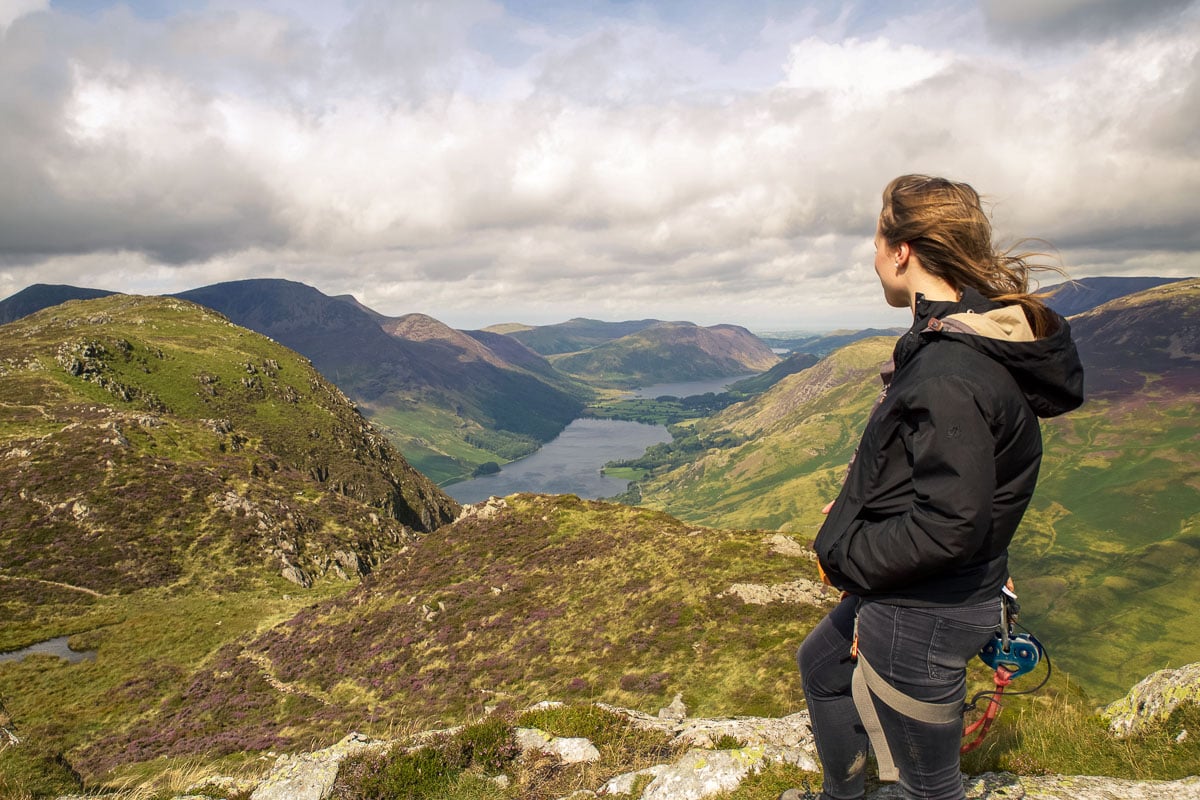 Can you believe the lakes have been known to freeze over? In 1895, Windermere froze for 6 weeks, and it's happened a few more times since then.
For a ski trip with a difference, you could head to Raise, a fell between Ullswater and Thirlmere. There you'll find the home of the Lake District Ski Club. There are nine pistes with the longest around one mile long. However, this isn't a standard ski resort – it's wild, with no ski lifts, chalets or apres ski bars…!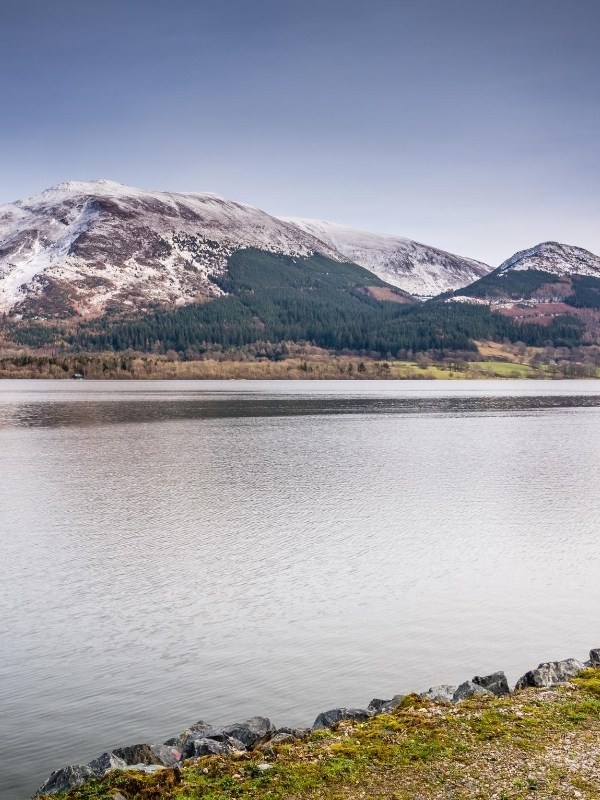 Facts about the lakes in the Lake District
The largest lake in the Lake District is Windermere at 14.8 square kilometres. It's also the longest lake in England, at over 10 miles long.
The second largest lake in the Lake District is Ullswater at a mere 8.9 square kilometres.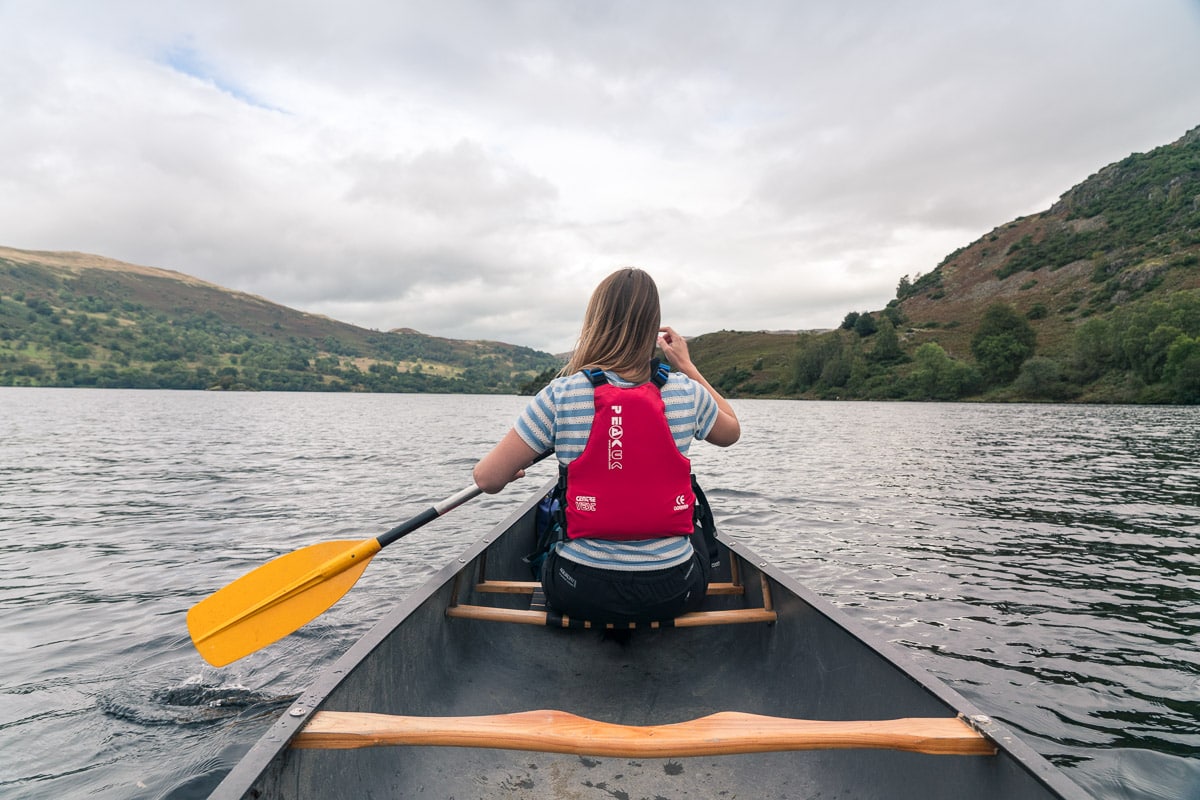 However, Windermere isn't the deepest in the region. That prize for the deepest lake in the Lake District goes to Wastwater which is 74 metres deep (243 feet).
The 10 largest lakes in the Lake District are as follows:
Windermere – 14.8 square kilometres
Ullswater – 8.9 square kilometres
Derwentwater – 5.5 square kilometres
Bassenthwaite Lake – 5.3 square kilometres
Coniston Water – 4.0 square kilometres
Haweswater – 3.9 square kilometres
Thirlmere – 3.3 square kilometres
Ennerdale Water – 3 square kilometres
Wastwater – 2.9 square kilometres
Crummock Water – 2.5 square kilometres
There are lots of tarns in the Lake District too. Incase you don't know. A tarn is a small mountain lake, and the word itself comes from the Norse word for 'pool'. A few of the most famous tarns include Blea Tarn, Little Langdale Tarn and Tarn Hows.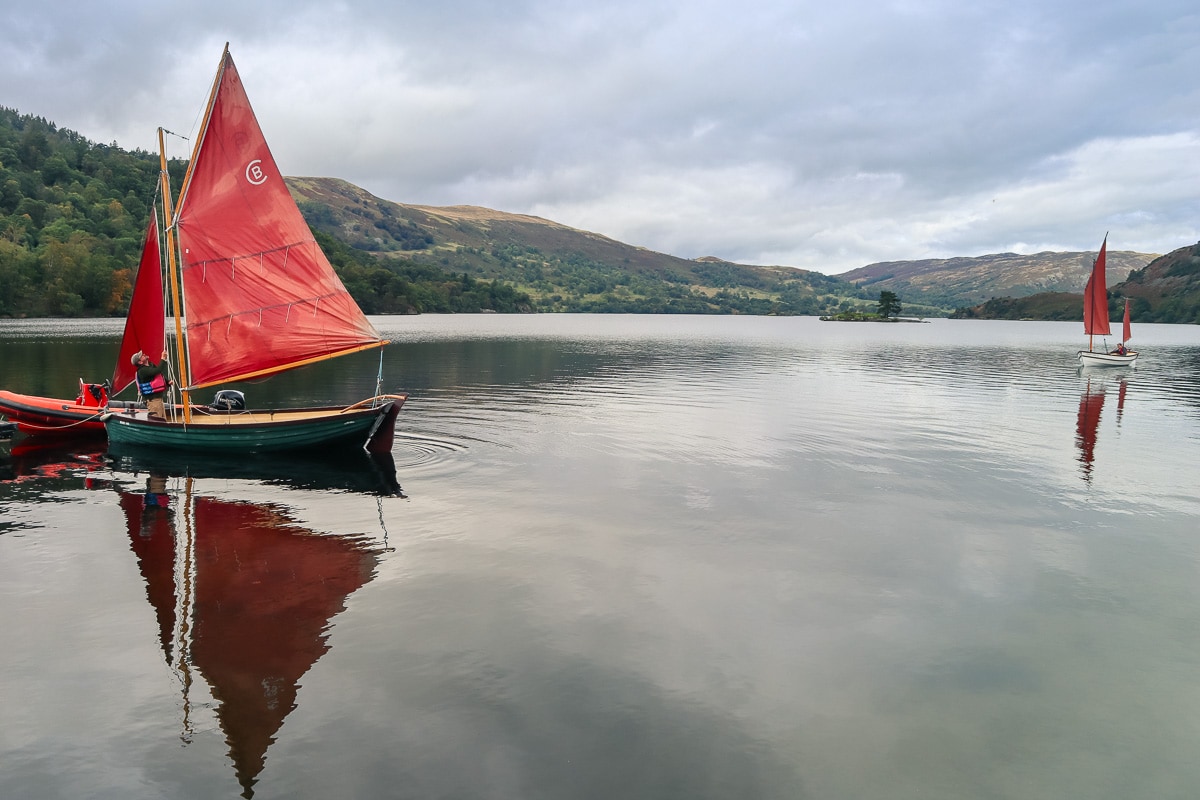 Facts about the islands in the Lake District
Windermere is home to 18 islands. The largest is Belle Island which is privately owned, and lies in the centre of Windermere. Roman artefacts have been discovered on the island, and it's thought that it was once home to a pleasure palace for a Roman commander from Ambleside.
Derwent Water is home to four main islands: Derwent Island, Lord's Island, St Herbert's Island and Rampsholme. For a real insight into the area, take a trip to Derwent Island – the only inhabited island in the Lake District. It's open to visitors courtesy of the National Trust, but it's only open 5 days per year, so check before visiting!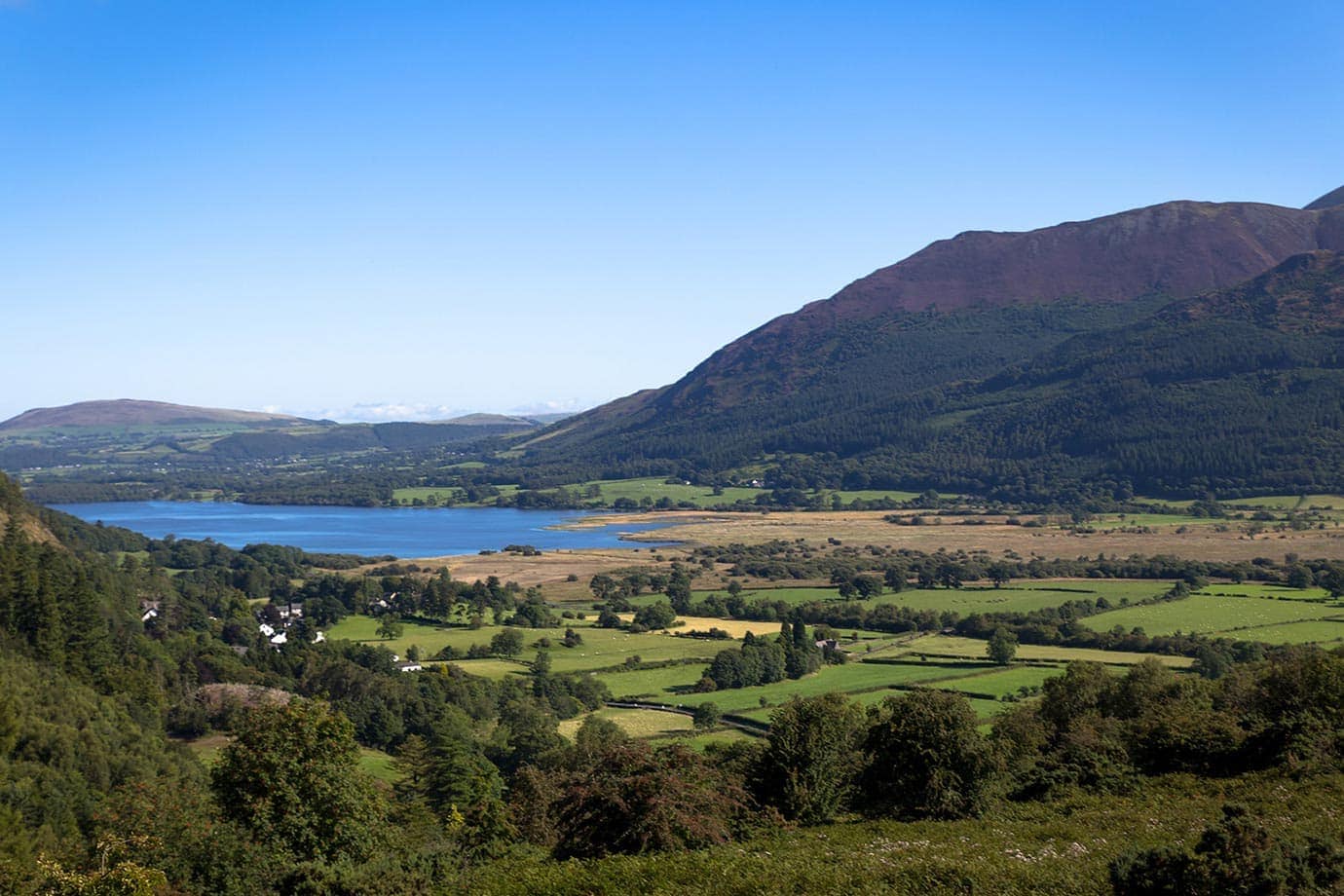 Did you know that all the lakes in the region are known as meres (Windermere) or waters (Coniston Water), except one! Surprisingly, Bassenthwaite Lake is the only one with the word 'lake' in its name.
Lake District Mountain Facts
The tallest mountain in the Lake District is Scafell Pike at 978 metres (3210 feet).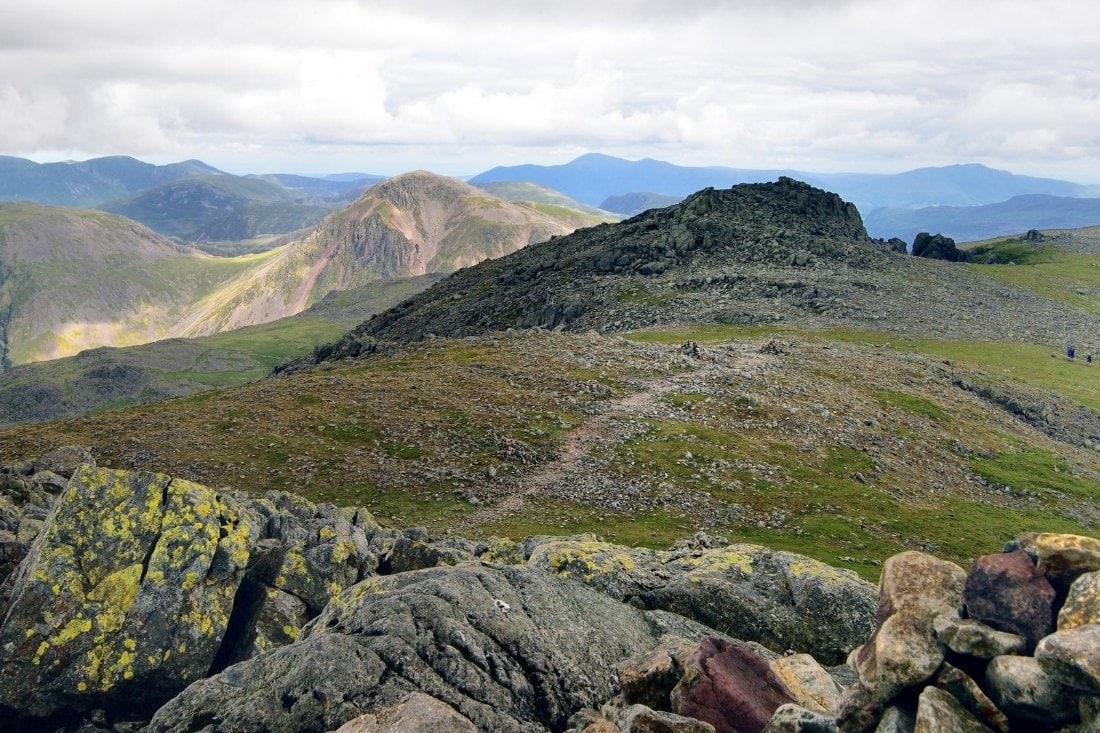 The top ten highest mountains in the Lake District are as follows:
Scafell Pike at 978 metres (3210 feet)
Scafell at 964 metres (3162 feet)
Helvellyn at 950 metres (3114 feet)
Skiddaw at 931 metres (3053 feet)
Great End at 910 metres (2986 feet)
Bowfell at 902 metres (2940 feet)
Great Gable at 899 metres (2960 feet)
Pillar at 892 metres (2926 feet)
Nethermost Pike at 891 metres (2923 feet)
Catstycam (2917 feet)
Scafell Pike is part of the National Three Peaks Challenge. Summit Ben Nevis, Snowdon and Scafell Pike in 24 hours to complete the tricky endurance test!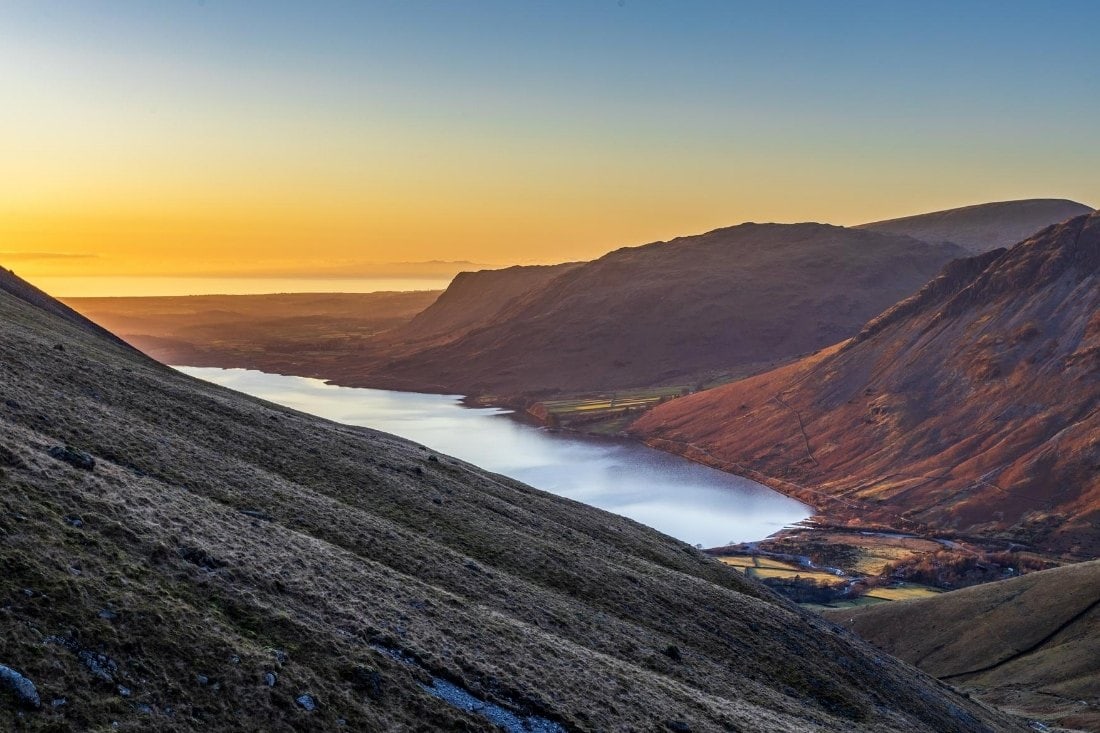 Lake District Wildlife Facts
The Lake District is one of the only places in the UK where you can see red squirrels. They've been found in England since the end of the last Ice Age, but numbers have diminished since grey squirrels were introduced in the 1870s.
Among the best places to see them in Cumbria are Argill Woods Nature Reserve, Dodd Wood, Greystoke Forest and Whinlatter Forest Park.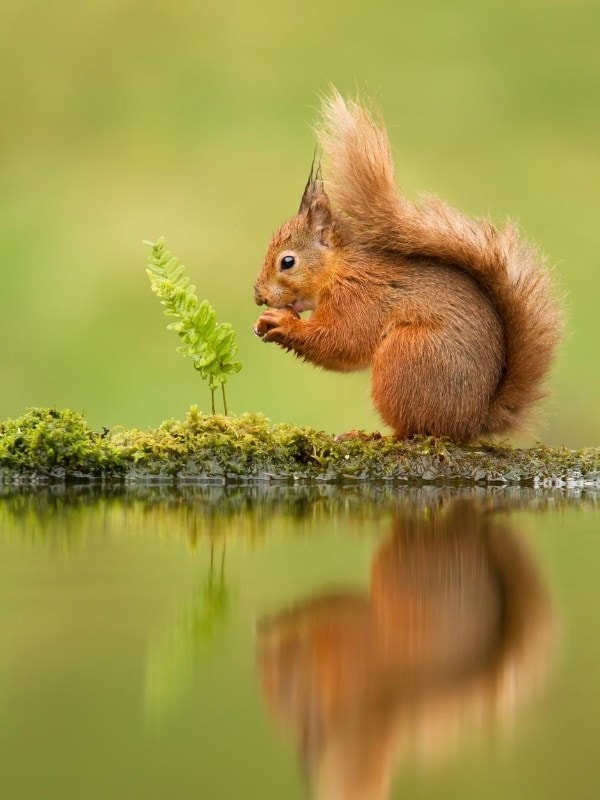 Lake District Book Facts
Beatrix Potter, creator of Peter Rabbit, lived in Sawrey. When she died in 1943, she left 4,000 acres of land and countryside to the National Trust, as well as 14 farms, which are still used by farmers today. Today, you can visit Beatrix Potter's 17th-century farmhouse, Hill Top.
You can also visit the World of Beatrix Potter in Bowness-on-Windermere – one of our top picks of things to do in the Lake District when it rains.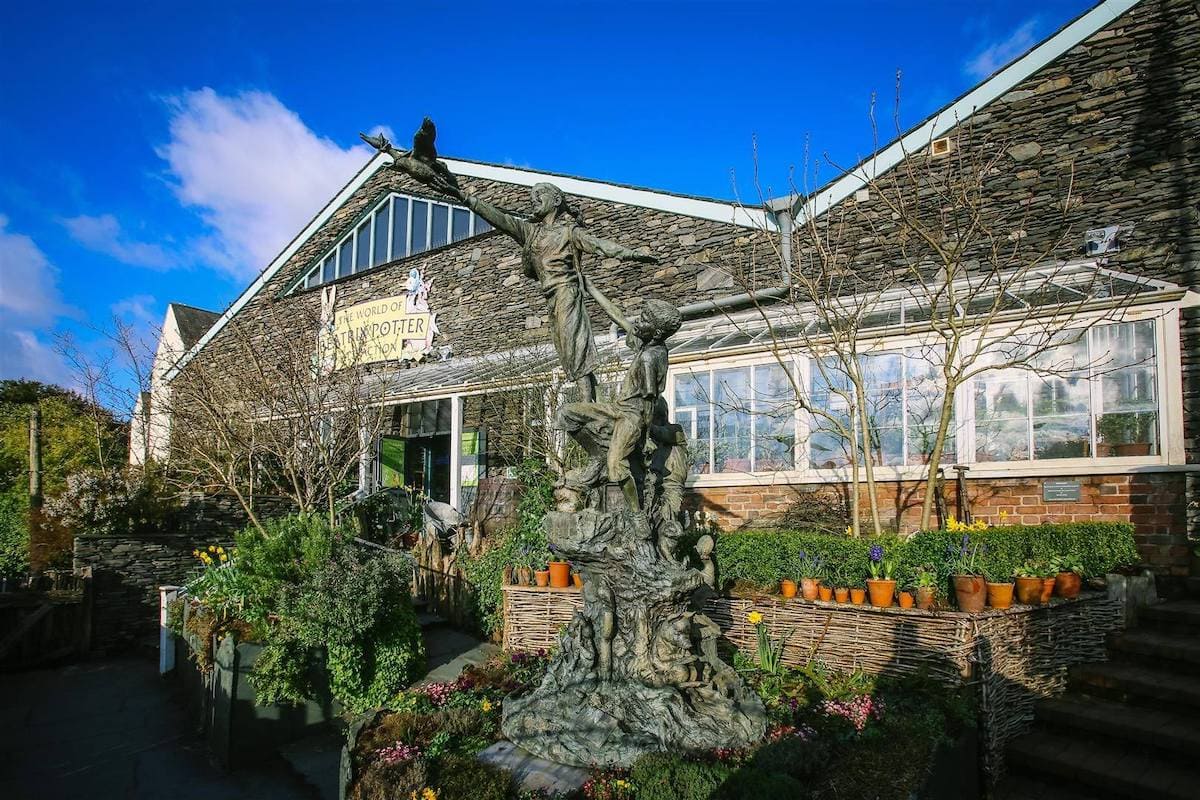 Arthur Ransome's famous children's book Swallows and Amazons was also inspired by the scenery in the Lake District, in particular Coniston Water and Windermere. It's thought that Wild Cat Island in the book was based on the island of Peel in Coniston Water.
William Wordsworth, one of England's most famous poets, was also inspired by the scenery around his home in Grasmere in the Lake District. He published Guide to the Lakes in 1810, which featured one of his most recognisable works, The Daffodils. You can visit his home, Dove Cottage in Grasmere, or visit his grave in St Oswald's Churchyard.
Lake District Food Facts
One of the most famous food items in the lakes is Sarah Nelson's Grasmere Gingerbread. You'll smell the sweet scent as you pass the tiny and historic store in Grasmere. It was invented in 1854 and is a cross between a biscuit and a cake. It was hugely popular, and the secret recipe still attracts plenty of tourists today!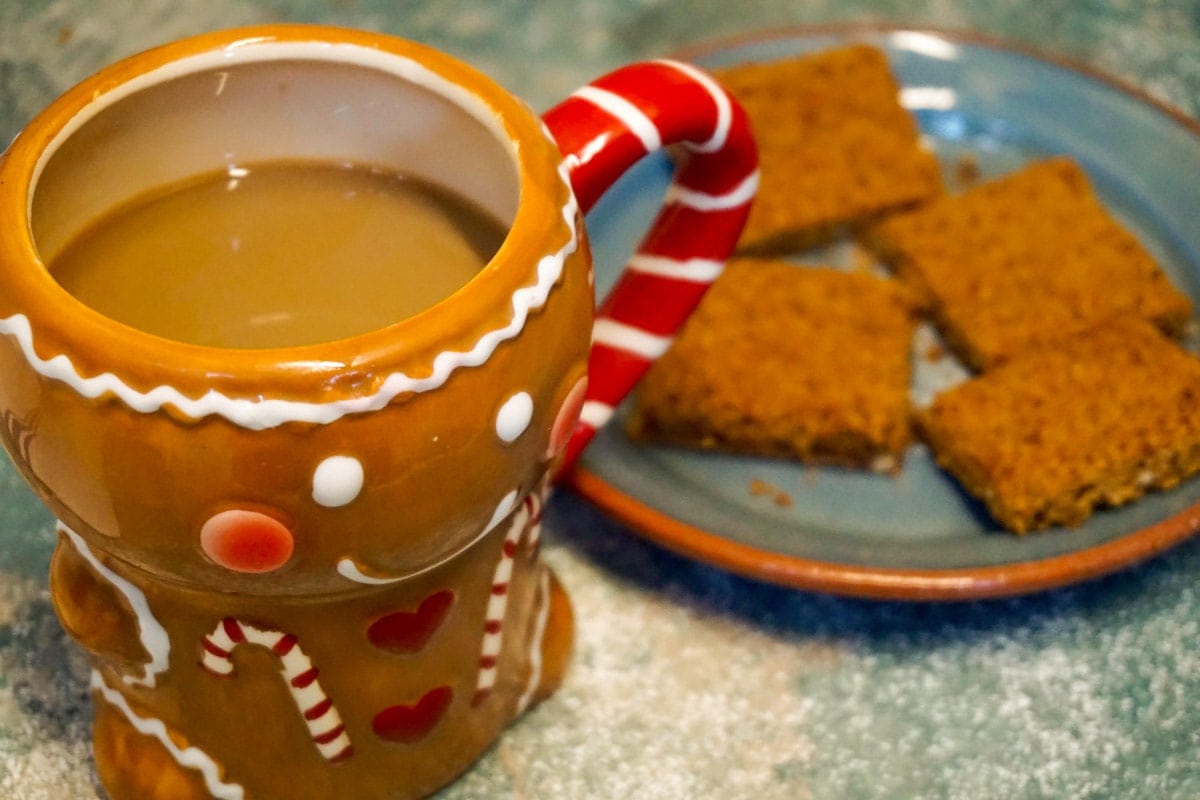 For another sweet treat, head to Kendal for a taste of Romney's Kendal Mint Cake. This delicacy was invented in 1918 by mistake, after the creator took his eye off the pan while making a batch of clear mints.
It is known for its high energy content, and has become a staple for mountaineers over the years. In 1953, Sir Edmund Hillary and Sirdar Tenzing carried it on their first successful summit of Mount Everest.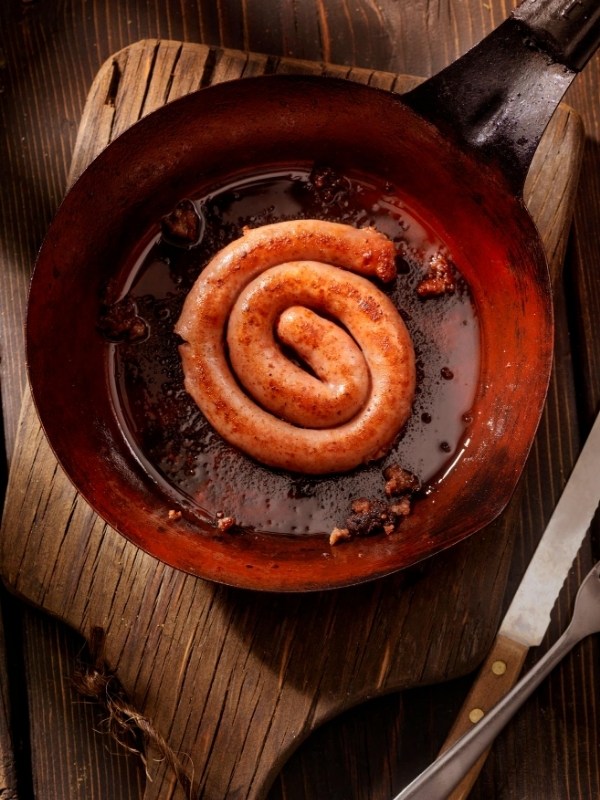 Did you know the Cumberland sausage has a special protected status, meaning it can only be made in Cumbria (just like Champagne is only produced in the Champagne region of France!)
Traditionally this variety of sausage is coiled, and contains a mix of herbs, spices and pepper. For some of the best, head to Richard Woodall´s shop in Waberthwaite, where 8 generations of the same family have continued to produce the sausages, even earning awarded a Royal Warrant in 1990 to supply the Queen!
Lake District Movie Facts
With so much beauty around, it's hardly surprising to learn that the Lake District has provided a backdrop for some big movies over the years. Star Wars: The Force Awakens, features Derwentwater and Thirlmere as the backdrops for some of the battle scenes.
Meanwhile, the 1987 classic Withnail & I was set in Sleddale Hall near Shap.
More recently, the Langdale Valley was used for several scenes in Hollywood blockbuster, Snow White and the Huntsman.
Who's ready for some more fun facts?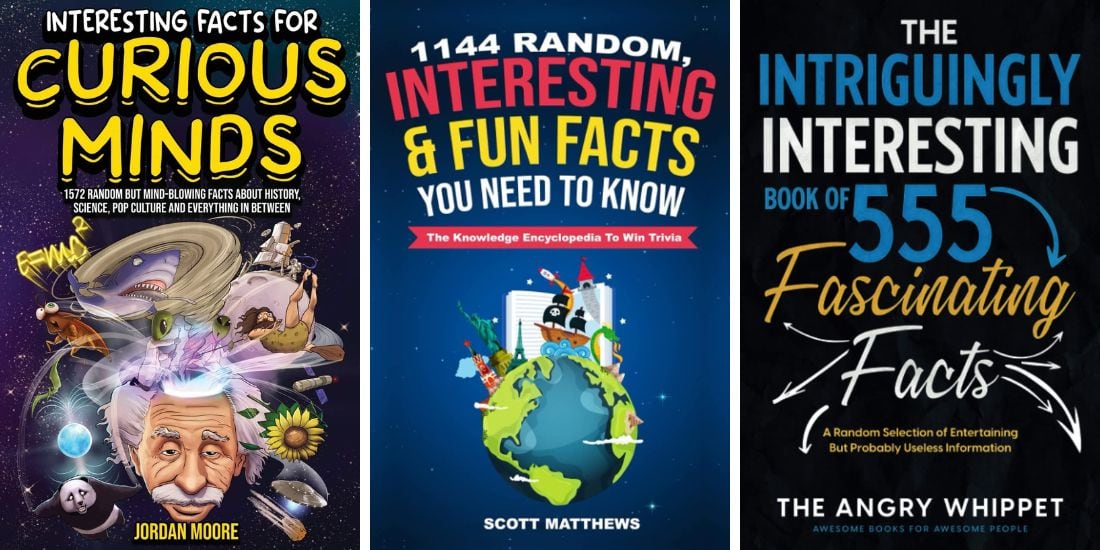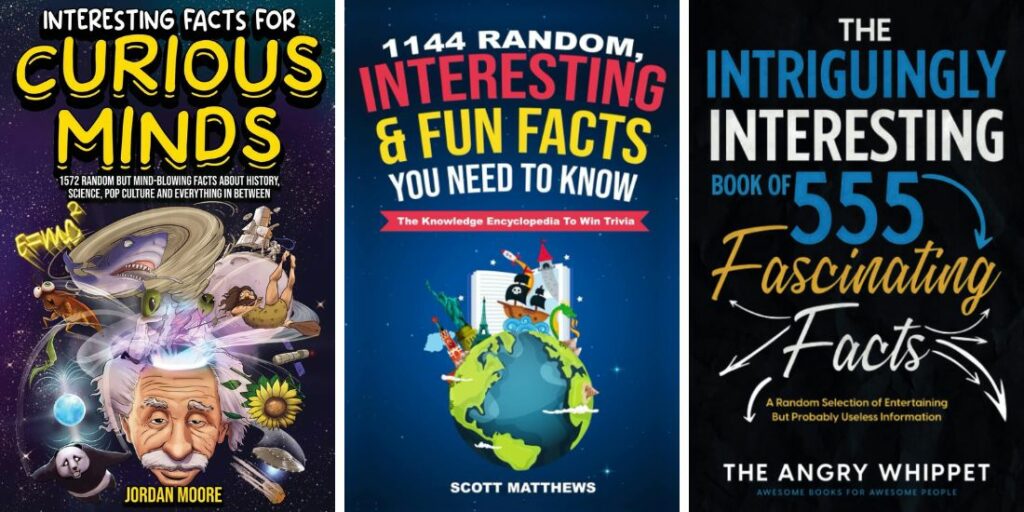 If you're looking for some recommendations, these are a few of our favourite fact books to buy. We use these when planning fun quiz nights with family and friends. They're also great for entertaining the kids too!
---
I hope you've enjoyed learning some Lake District trivia today. What surprised you most – was it that you can ski in the Lake District or that Cumberland sausages are protected? They're two of my favourite facts on the list.
Don't forget, if you need any help planning your trip, check out our guides to Pooley Bridge, things to do in the Lake District in the rain, Michelin starred restaurants in the region and our pick of the best remote cottages in the Lake District.
Enjoyed these obscure facts about the Lake District? Pin this post for later…