From exploring the Forest of Dean to wandering around the New Forest, check out the biggest forests in England to visit this year.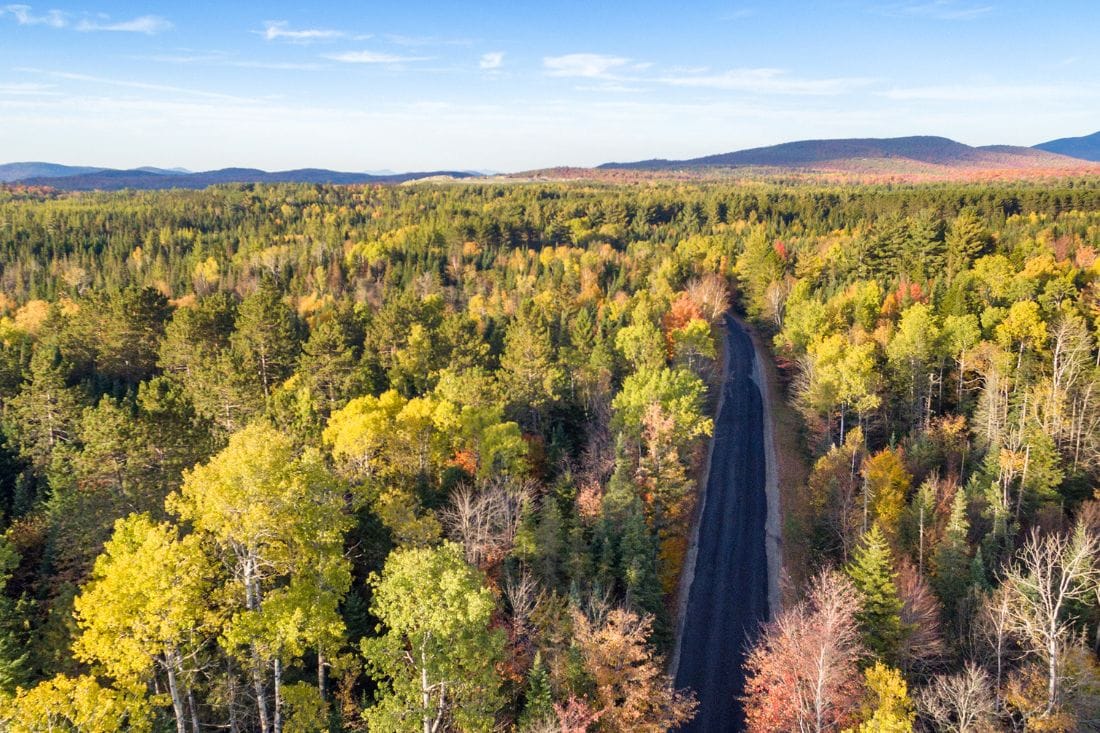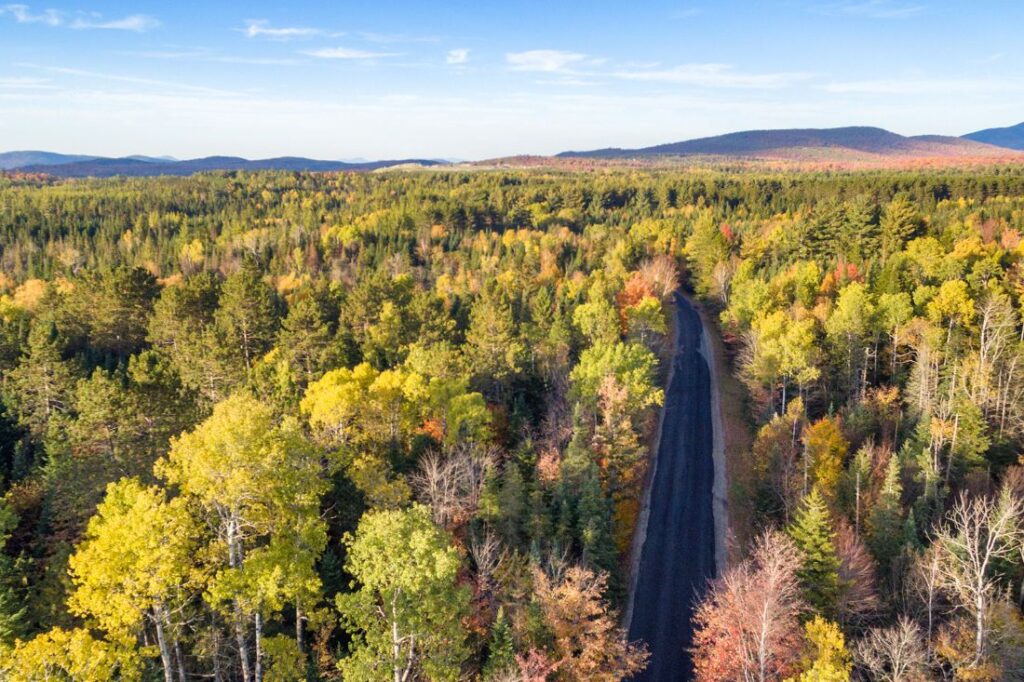 Nothing beats being amongst nature, and visiting one of the biggest forests in England is a great way to get outdoors. Whether you enjoy walking, hiking, or just having a picnic, there are some incredible forests in England.
I love the peacefulness of a forest. Nothing beats breathing in the fresh air and being connected with nature. There's that sense of seclusion too, the quiet solitude of wandering through the trees with no one else around.
There are a surprising amount of activities that you can do in a forest too – and that's what this blog post it all about! From biking to yoga, keep on reading to see what you can do in England's forests.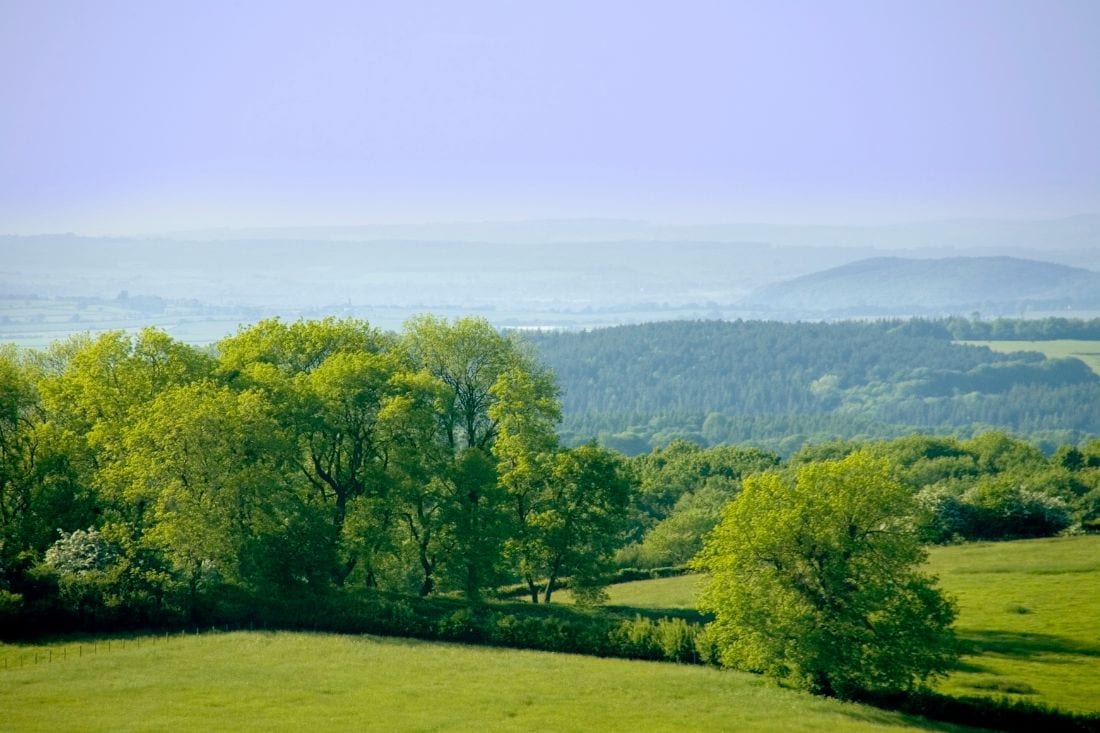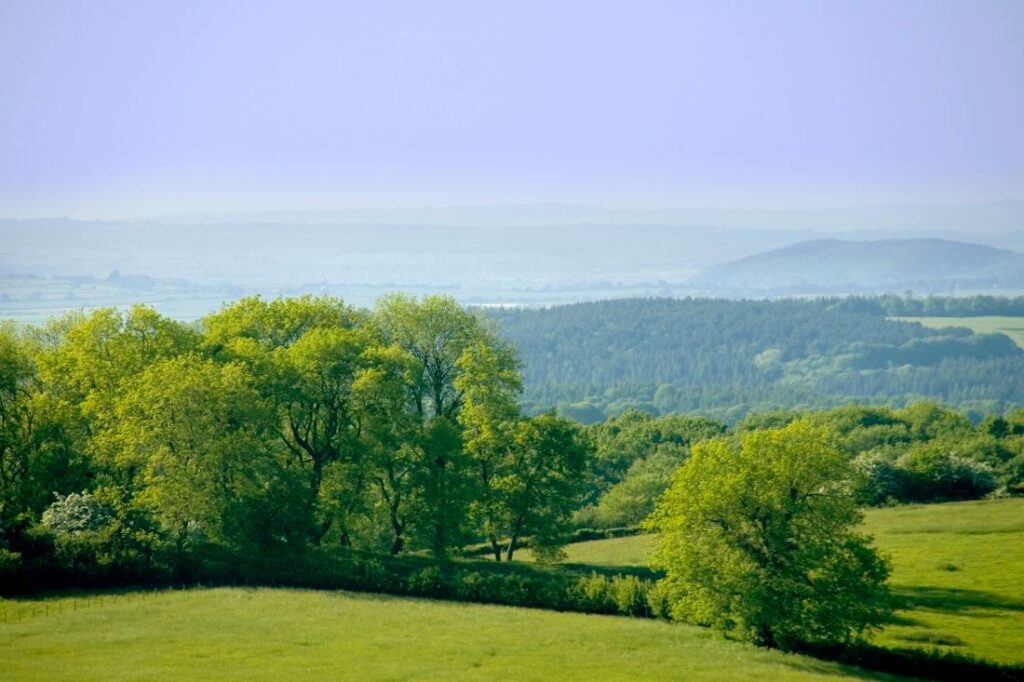 Some of our forests are shrouded in fairytales and legends, and some of them are a lot older than you realise. Also, you'll want to play Pooh Sticks in Ashdown Forest as it's home to Winnie the Pooh!
In England's largest forests you can enjoy incredible sites as you walk, hike, or cycle through the trees.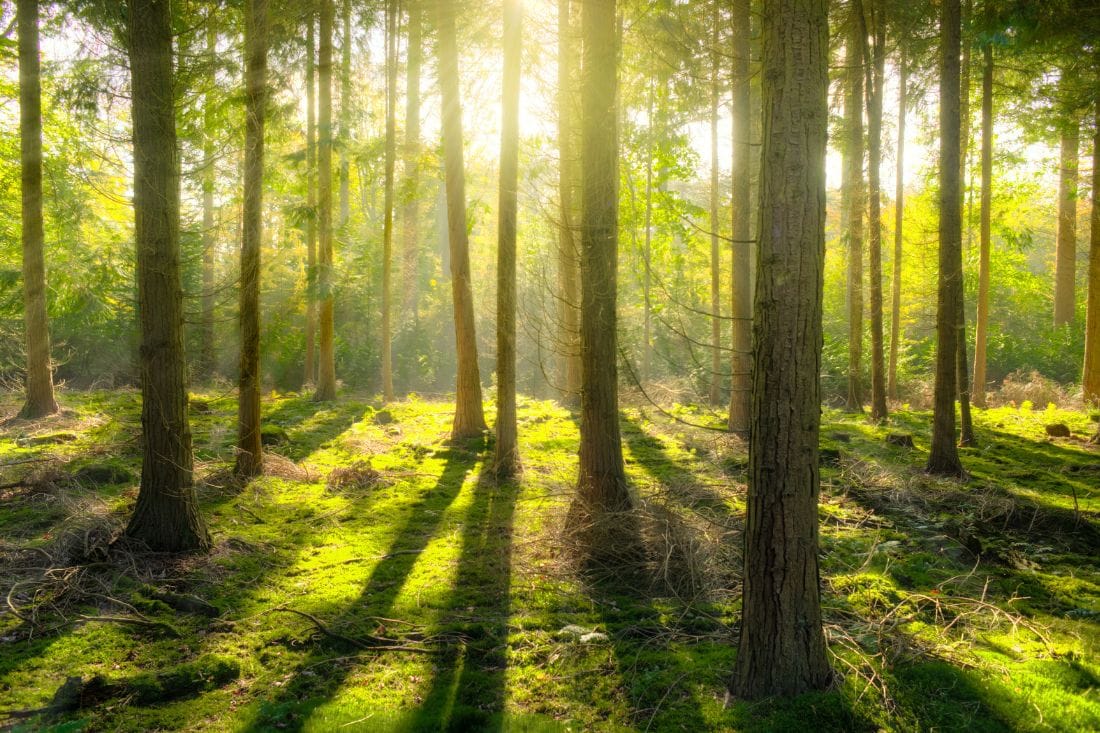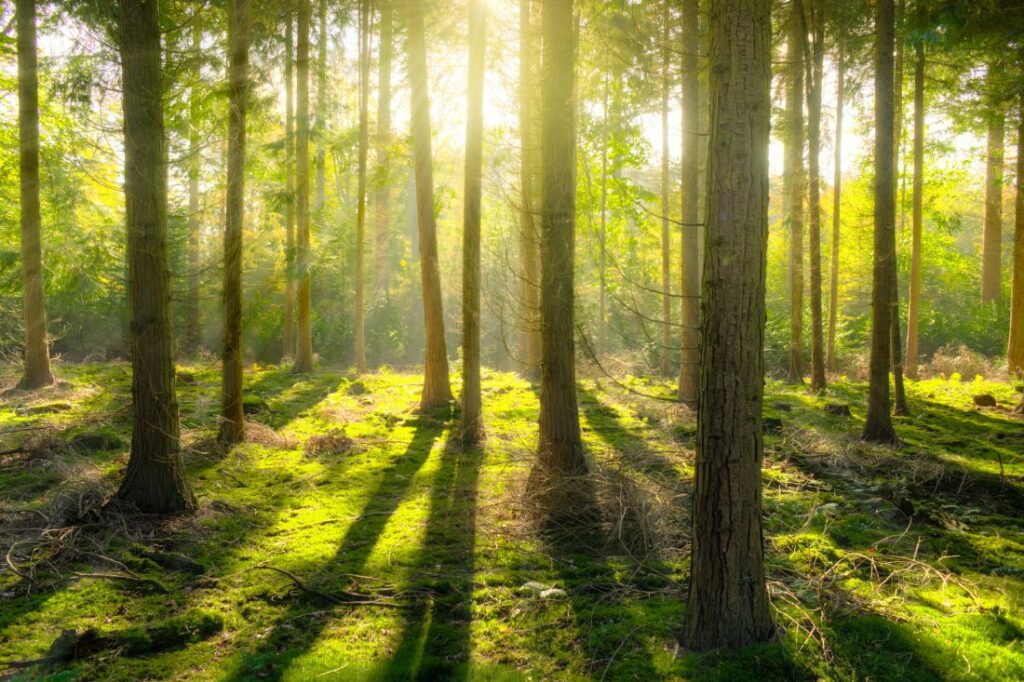 Whether you're looking for family fun or to spot British wildlife, there's something for everyone. Continue reading to discover our list of the biggest and best forests in England!
---
13 Biggest Forests in England
Kielder Water and Forest Park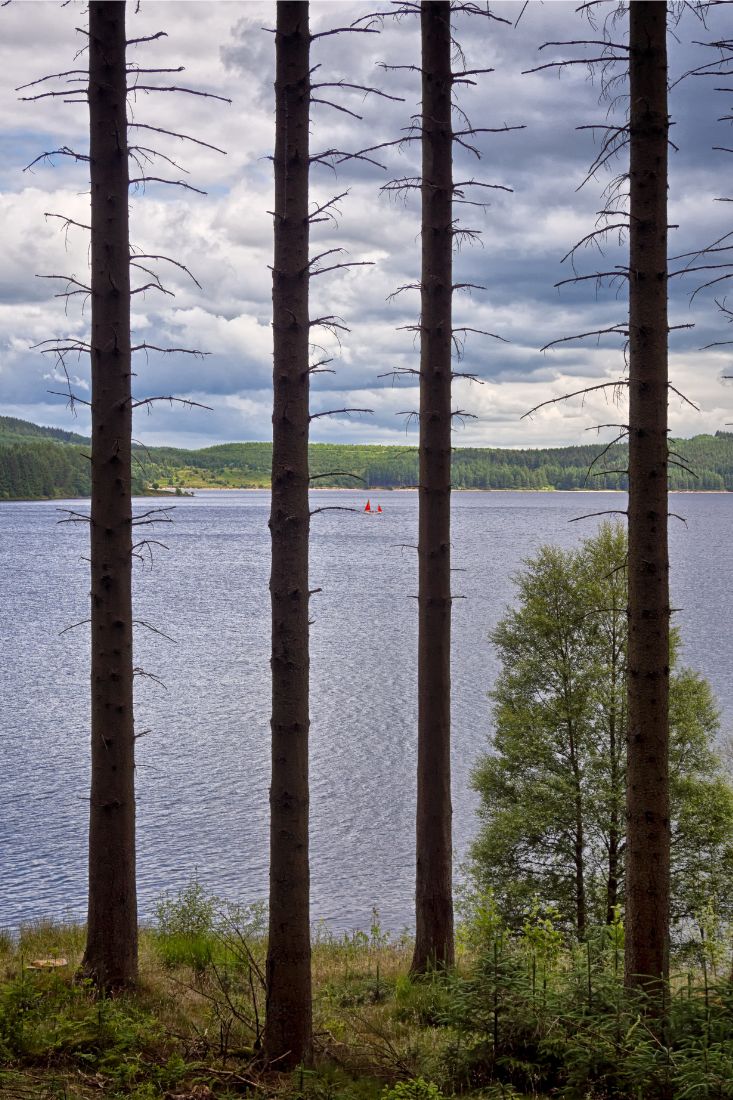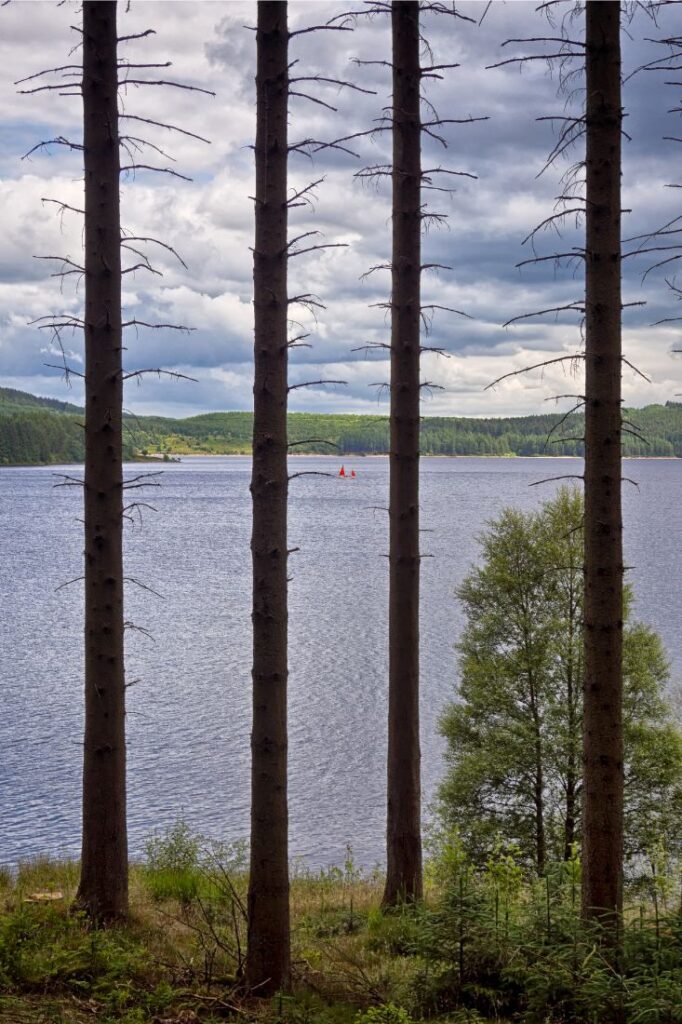 The biggest forest in England, at a whopping 60,000 hectares, is Kielder Forest. Located in Northumberland and surrounding Kielder village and Kielder water reservoir, the trees were first planted in the 1920s. Now, Kielder is a popular forest known for its art, walking, and wildlife.
The landscape has a unique collection of art and wildlife which have developed over recent years. Check out some of the moving art installations, like Kielder Belvedere or Freya's Cabin. Don't forget to spot one of the 7 pairs of breeding Osprey's and their grandchicks too!
The New Forest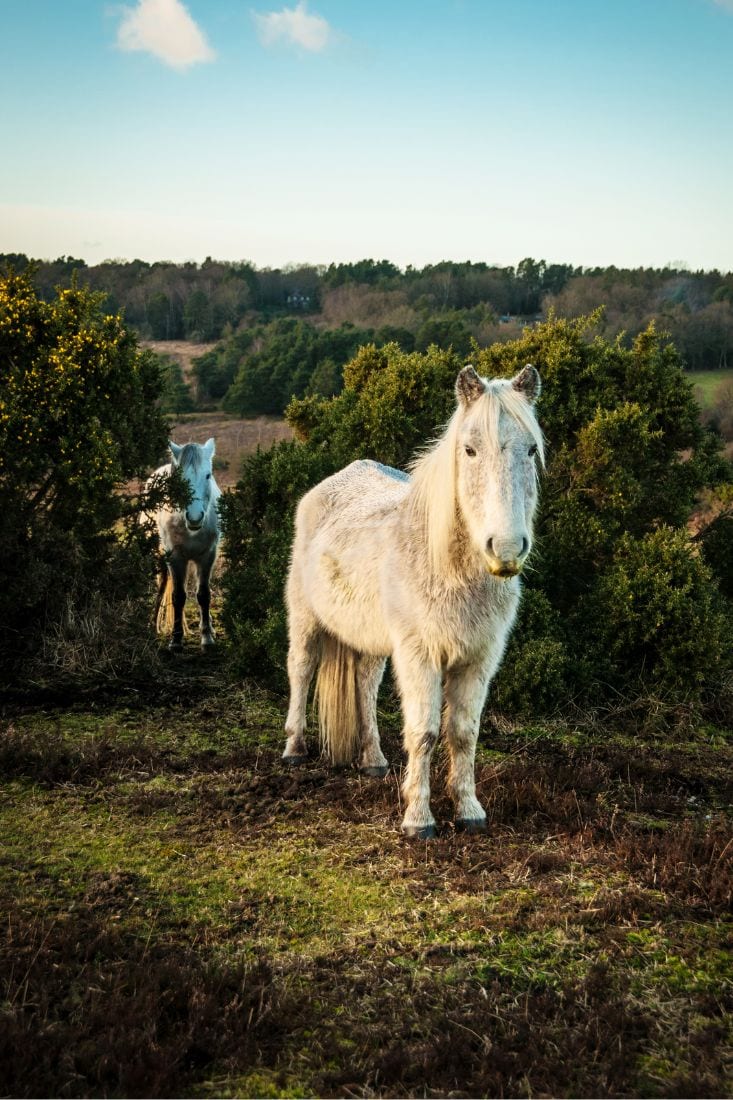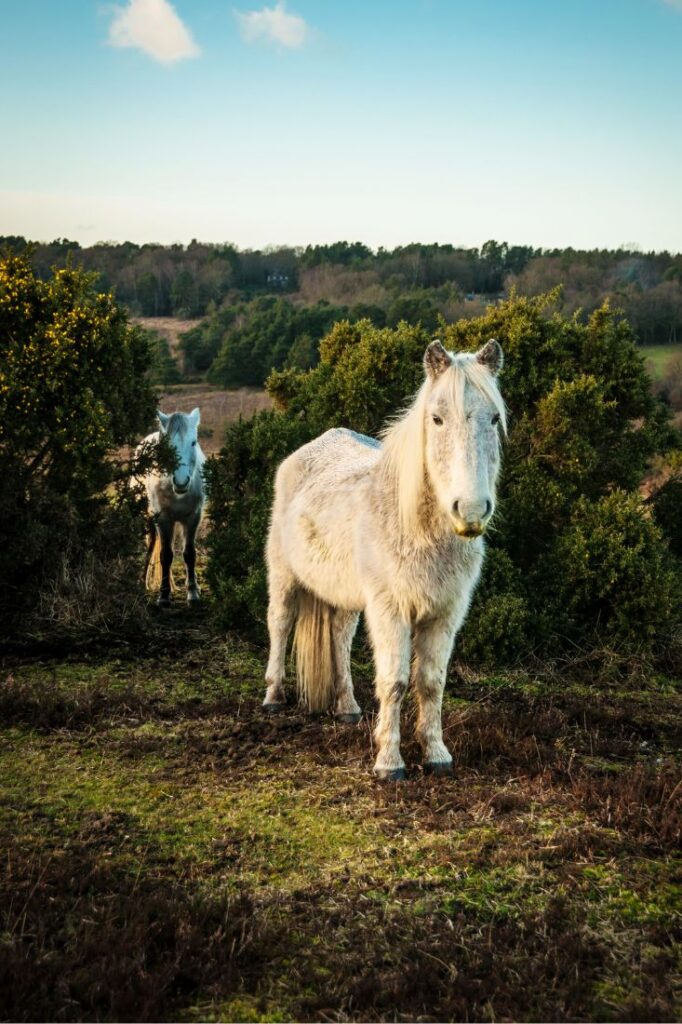 The New Forest is England's second largest forest and is full of activities for all the family. Whether you enjoy walking routes, cycling, or visiting nearby towns, this is a must-visit.
At 219 square miles and just 90 minutes by train from London, The New Forest is home to a spectacular range of wildlife. Amongst the wet heaths, bogs and woodland you can discover common British birds and reptiles, such as the wood warbler and grass snake.
Thetford Forest Park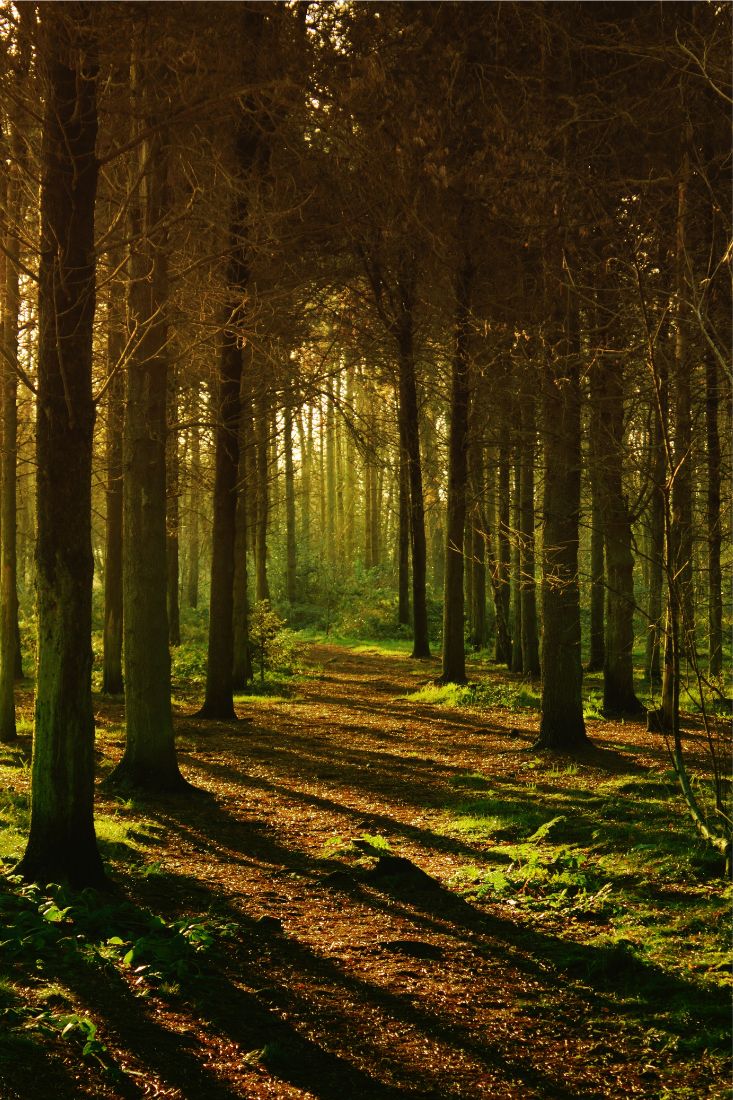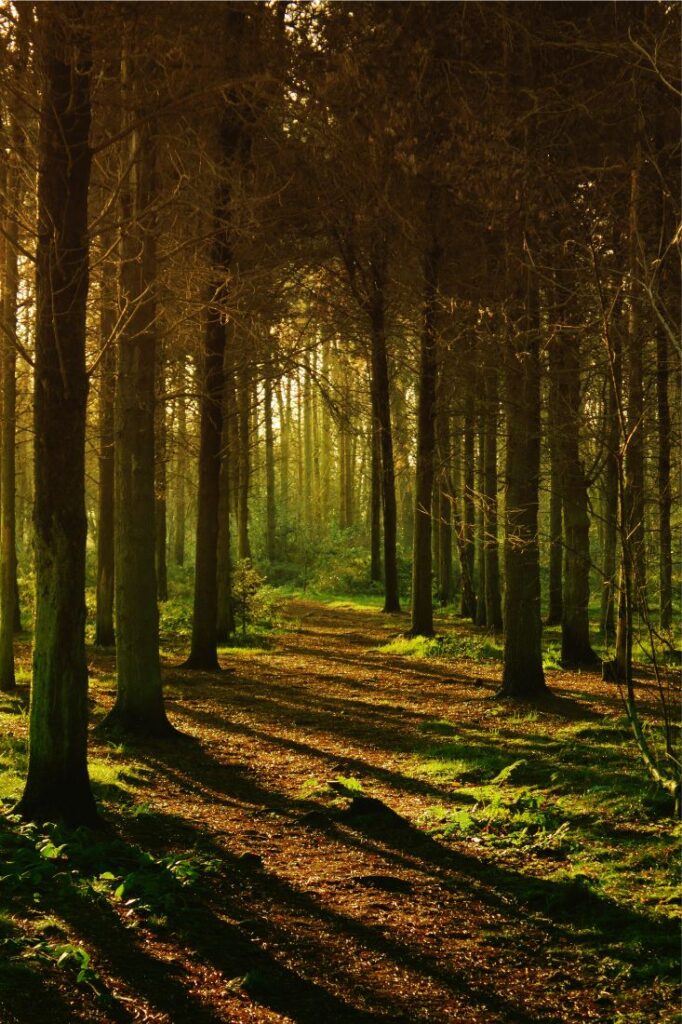 With 18,730 hectares to explore, Thetford Forest Park is one of the biggest forests in the UK. From children's play areas, to peaceful walks, the forest is full of things to do.
Relax with a picnic at Lynford Stag after a long walk, or take in the wildlife at the Lynford Arboretum, which is home to many varieties of birds and gorgeous plants. It's particularly beautiful in the autumn when the orange colours take over.
Forest of Dean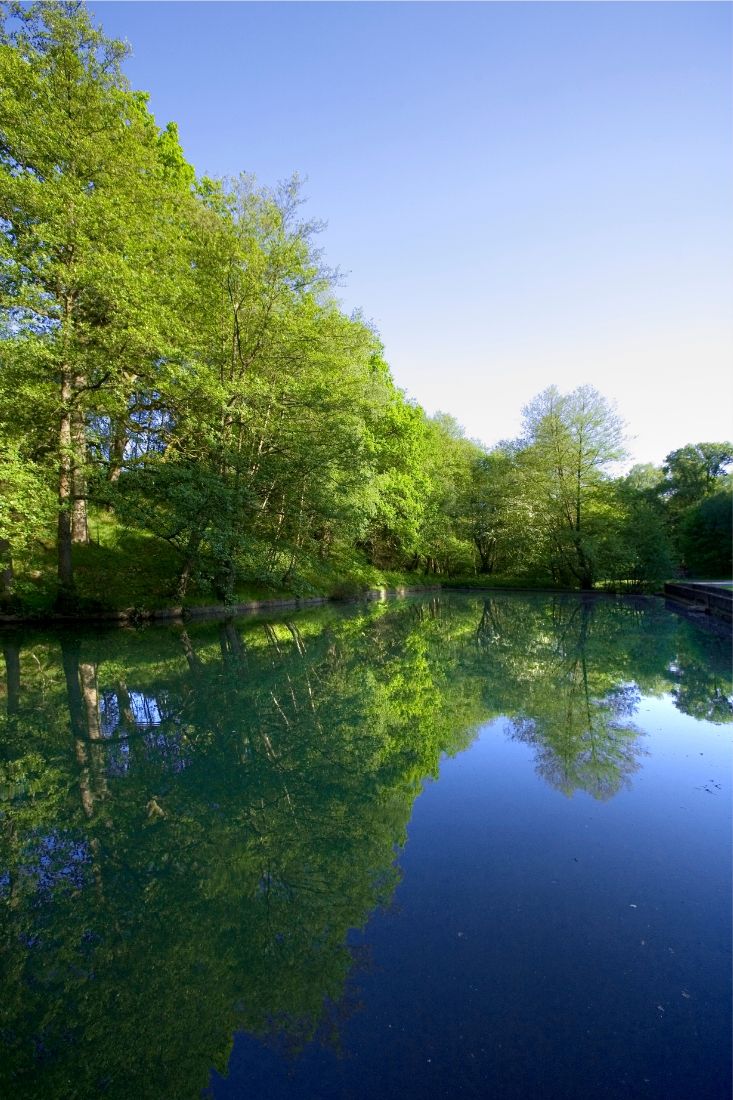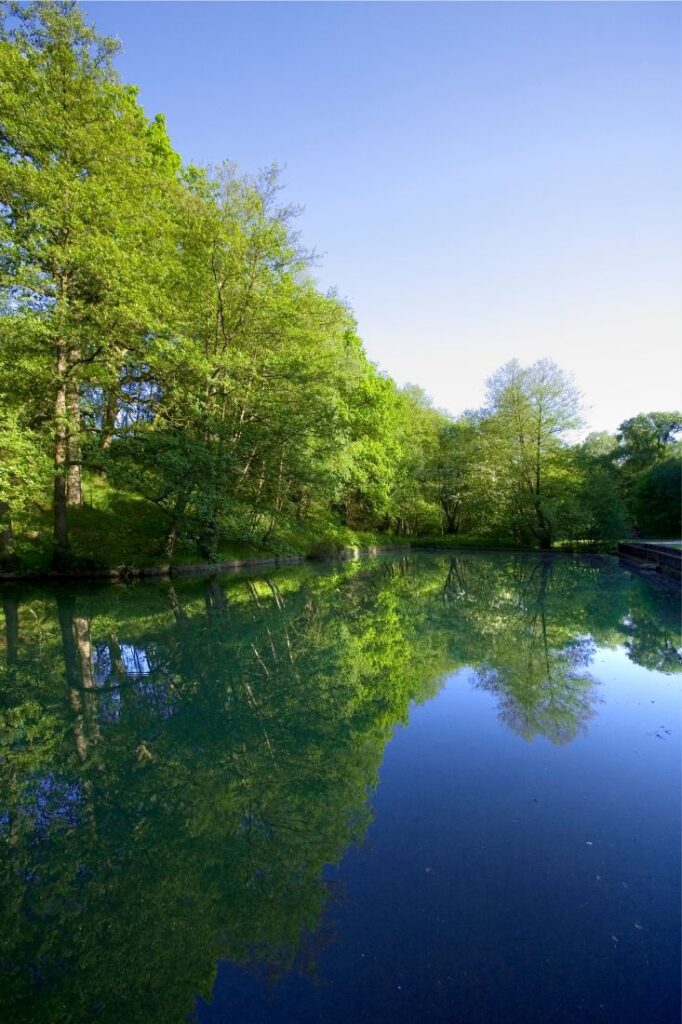 The Forest of Dean was the first forest to be designated a National Forest Park in 1983, and is now one of the biggest forests in England. Located in Gloucestershire and meeting the River Wye, the Forest of Dean spans 26,000 acres.
As well as being a popular tourist attraction, the Forest of Dean is also a working forest, producing sustainable timber. Will you discover over 200 species of trees at The Cyril Hart Arboretum or will you find the remains of the Darkhill Ironworks? There's so much to do and see!
If that isn't enough to make you want to visit, check out these gorgeous photos of the Cotswolds!
Epping Forest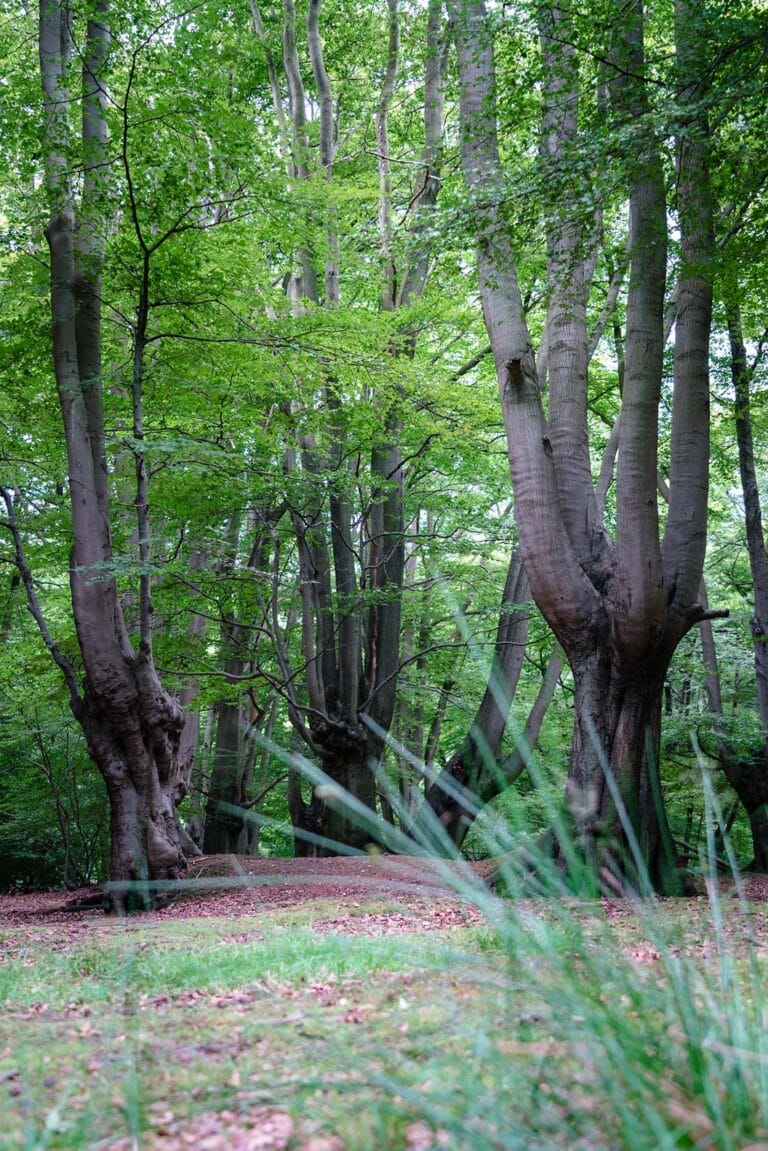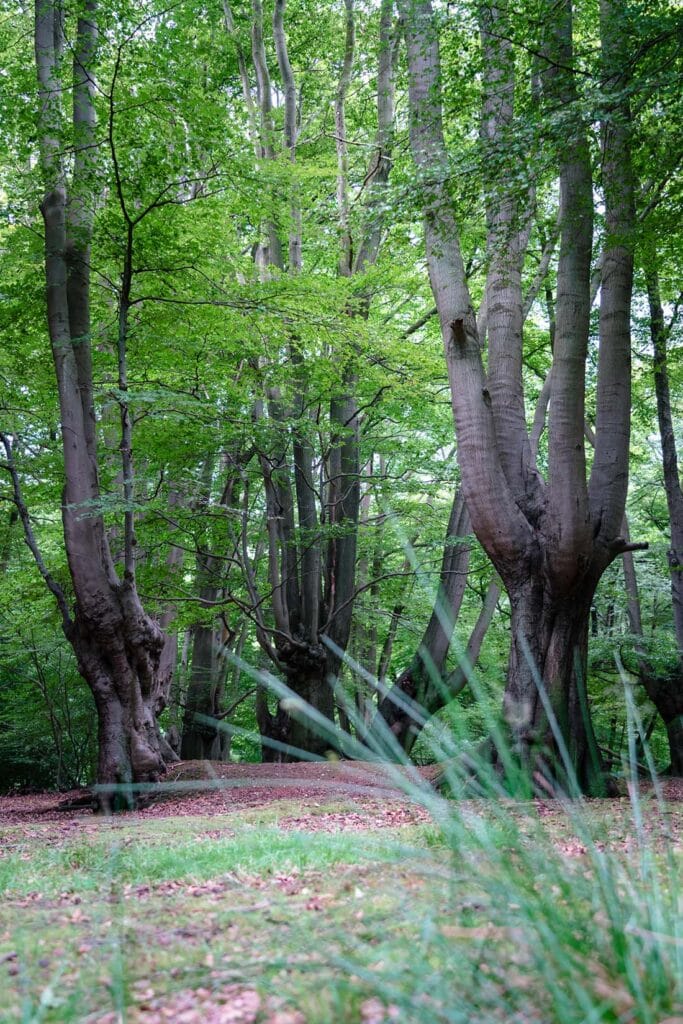 Nestled between London and Essex is Epping Forest, also known as the 'Cockney Paradise' due to its location, making it the perfect getaway from busy city life. Whether you enjoy dog walking, fishing, or cycling, you can do it all in Epping Forest.
There are 25 fishing ponds spread across the first which are suitable for both beginners and seasoned pros. Grab your fishing rod and see what you can catch!
Epping Forest is home to many fallow deer, which may have originated from King James I black deer, who now live in a designated deer park.
If you're looking for a day out, then check out our guide to the Epping Forest Oak Trail Walk. Honestly, this is such an amazing walk to do in the area!
Savernake Forest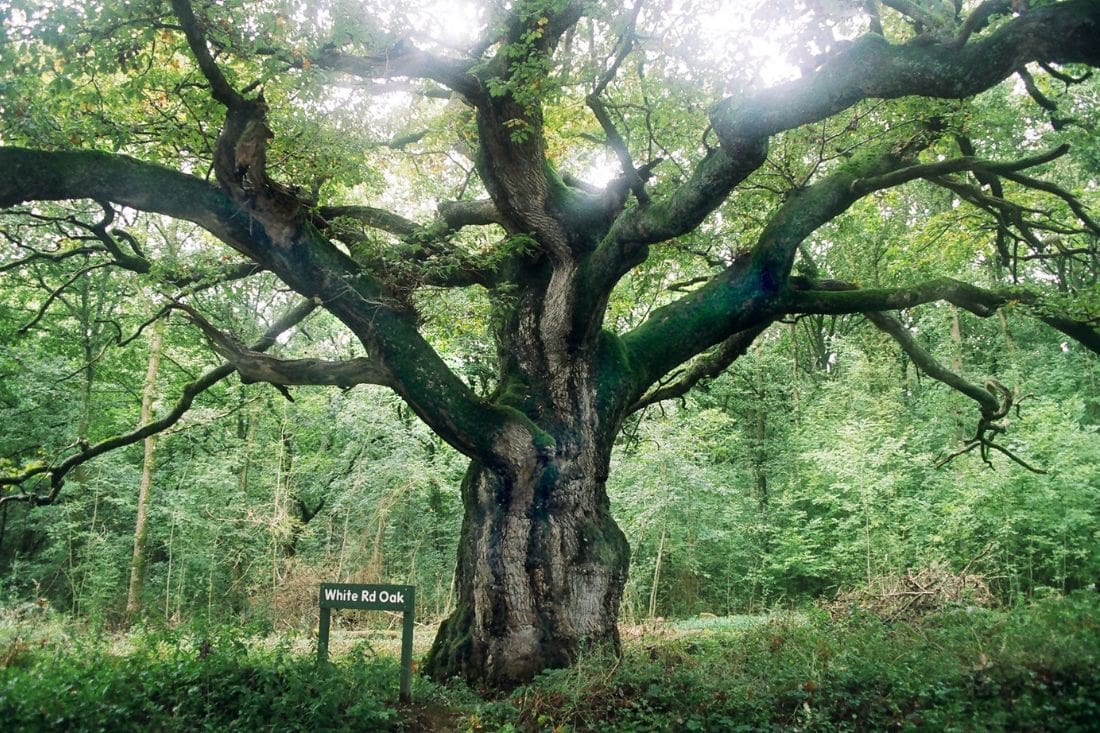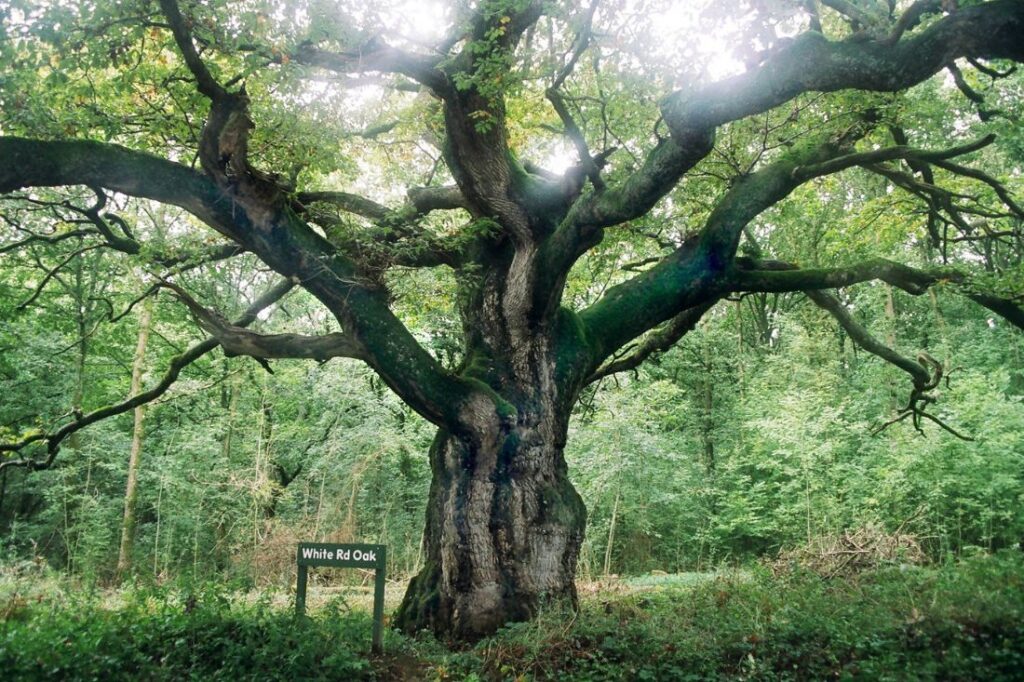 Savernake Forest is a beautiful park full of ancient trees and is home to one of the country's oldest trees – the big Bellied Oak! It is now designated a Special Site of Scientific Interest and is registered an important historic park.
There are several stunning walks in Savernake Forest. Postern Hill to Amity Oak overlooks the town of Marlborough and passes a small Forestry Commission Camp Site. Grab your barbeque and tent and see how many species of trees you can spot in the ancient forest.
Swinley Forest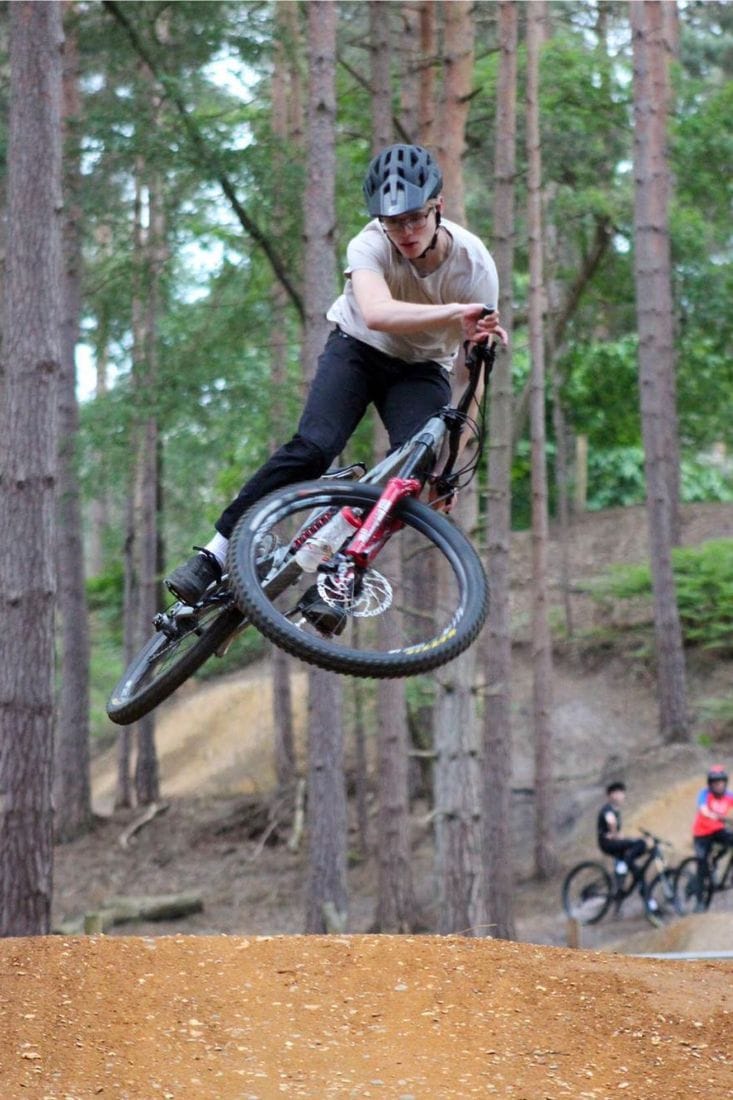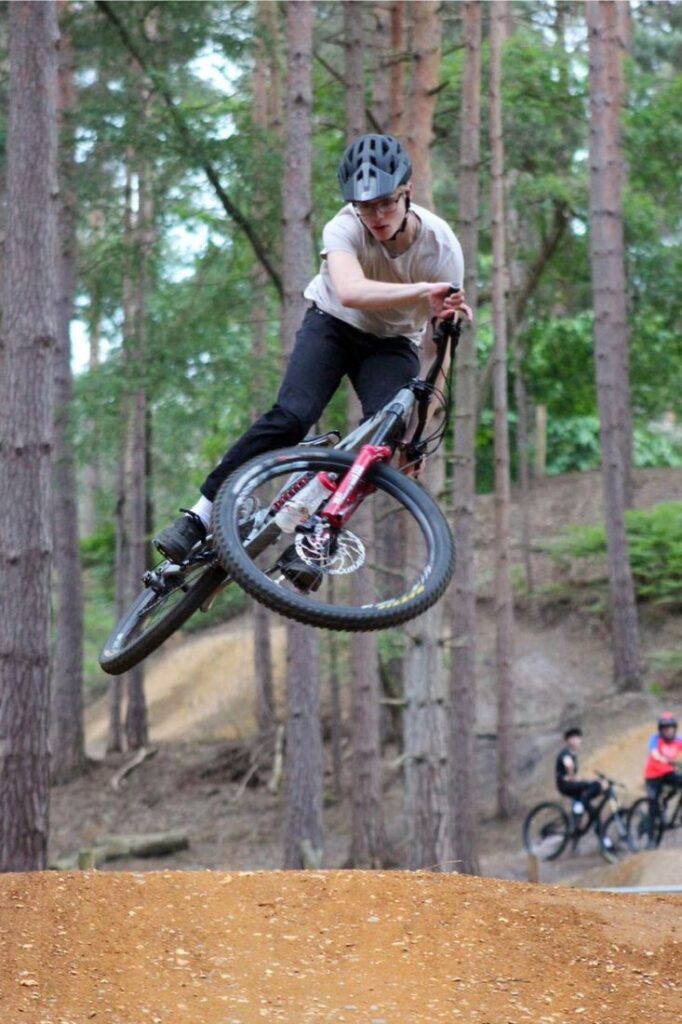 Whether you're looking for a relaxing walk, a mountain biking experience, or family fun, there's something for everyone in Swinley Forest. Stretching over 2600 acres from Bracknell to Crowthorne, there's lots to do here.
Take your little ones to the play area, where there is a junior, infant and inclusive play area so everyone can get involved. Why not enjoy a picnic amongst the trees or visit the Woodlarks Cafe for coffee and cakes. It's the perfect stop after a day of riding or walking.
Did you know many of the scenes in Harry Potter and the Deathly Hallows Part I and Part II were filmed in Swinley Forest? This is perfect for all you Potterheads!
Ashdown Forest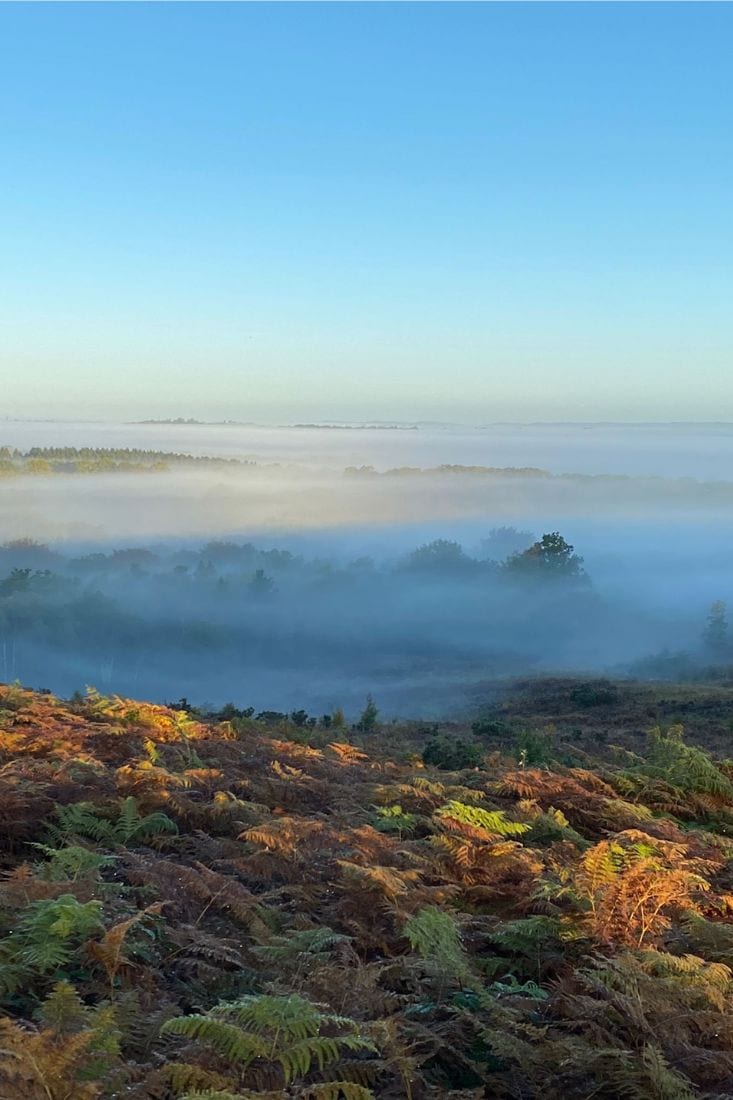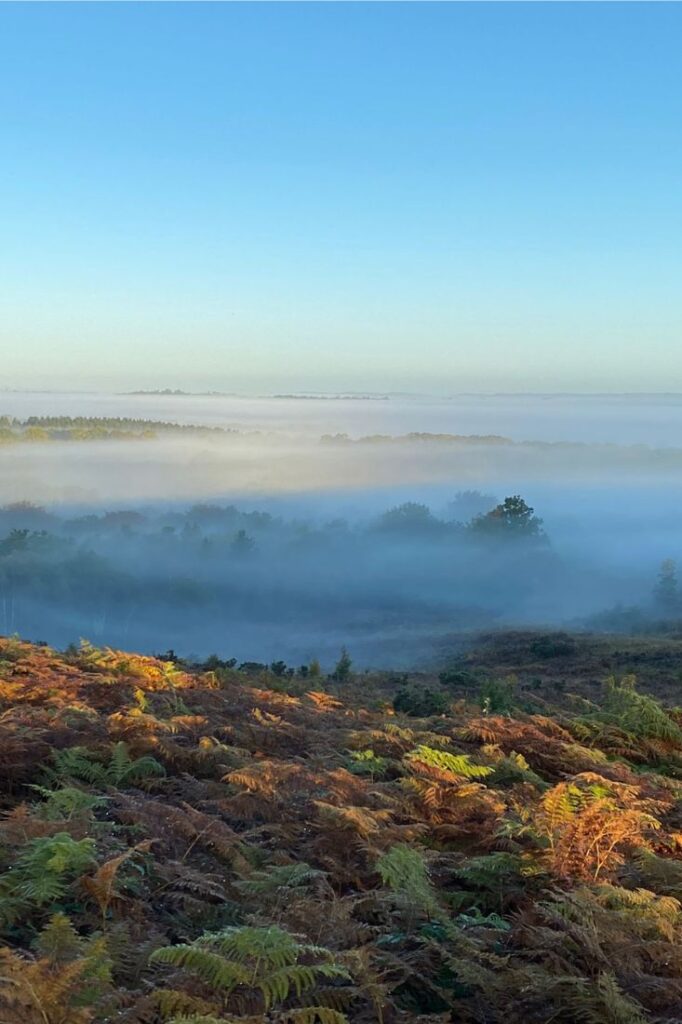 Once a deer hunting forest in Norman times, Ashdown Forest is now one of the biggest forests in the UK and is a popular tourist destination. Located in East Sussez, the forest spans 2,500 hectares. 
Known as the home of Winnie the Pooh, Ashdown Forest inspired the fairytale woods we have now come to love. A.A Milne once walked the forest with his son, Christopher, for inspiration. You can follow in his footsteps and see Pooh Sticks Bridge, Roo's Sandy Pit and much more!
If you're looking for more fun things to do in East Sussex, check out our guides to the best Sussex vineyard tours and our top day trips from Brighton.
Delamere Forest Park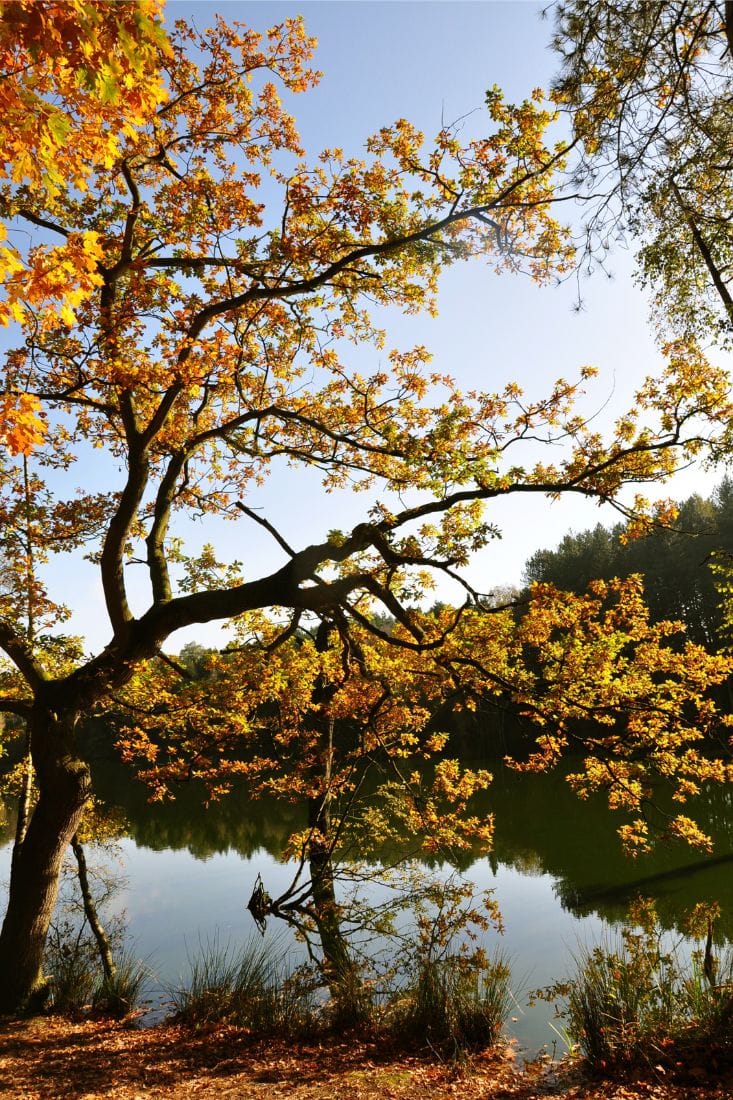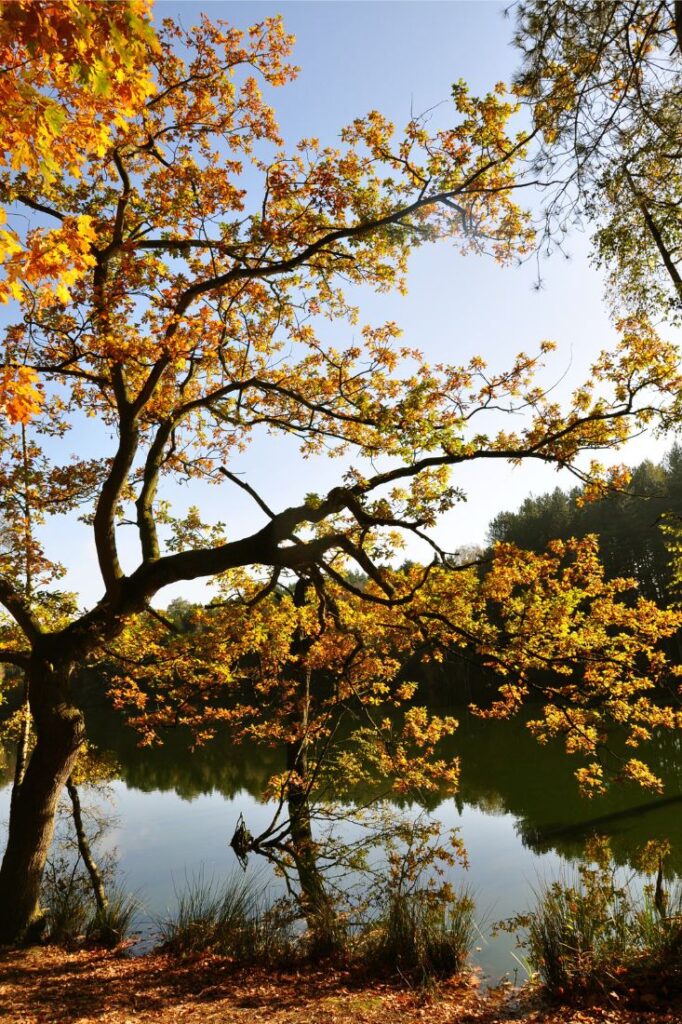 Accessible by its own train station, Delamere Forest offers 1,098 hectares of serene woodland amongst the buildings and cities of Cheshire. Delamere is the perfect place for the adventurous go-getters who always seek new activities, or those of you who want some peace and quiet.
There are walking and hiking trails to suit all abilities at Delamere Forest. The sandstone paths are easy underfoot and the trees provide shade on a hot day. You can even stop for a homemade picnic.
Don't forget to take your little ones to see the Gruffalo sculptures or on the Superworm trail!
Wyre Forest Nature Reserve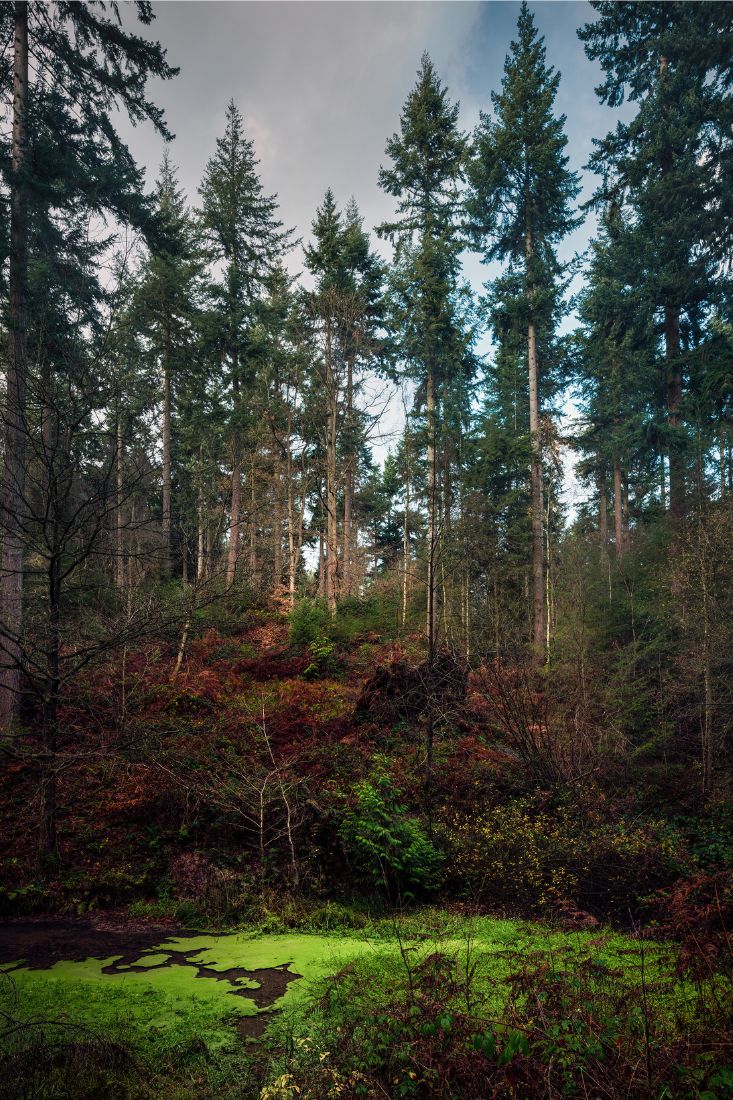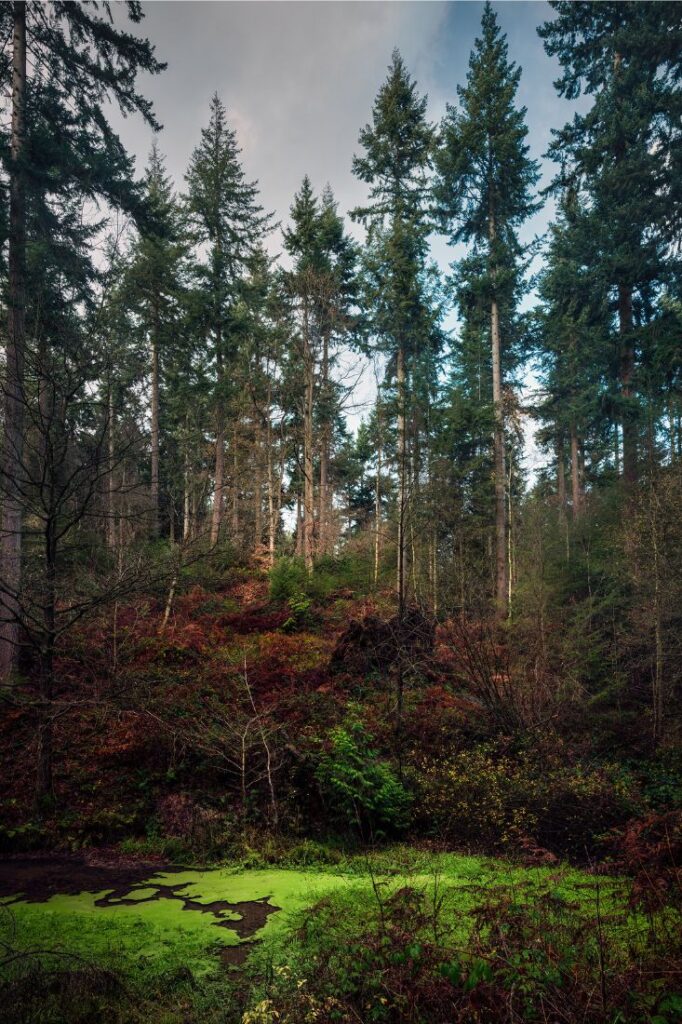 Wyre Forest may be smaller at 1,455 hectares, but it is the biggest woodland National Nature Reserve in England. Just west of Birmingham, this is a solace from the hustle and bustle of your busy lifestyle. Why not try yoga in the forest? That would really help me relax!
There are so many different walking trails at Wyre Forest Nature Reserve. From sensory walks, which help you connect with nature, to Nordic walking, there's something for everyone. Don't forget to stop in the cafe for a delish hot meal – you've definitely earned it after all the walking!
Grizedale Forest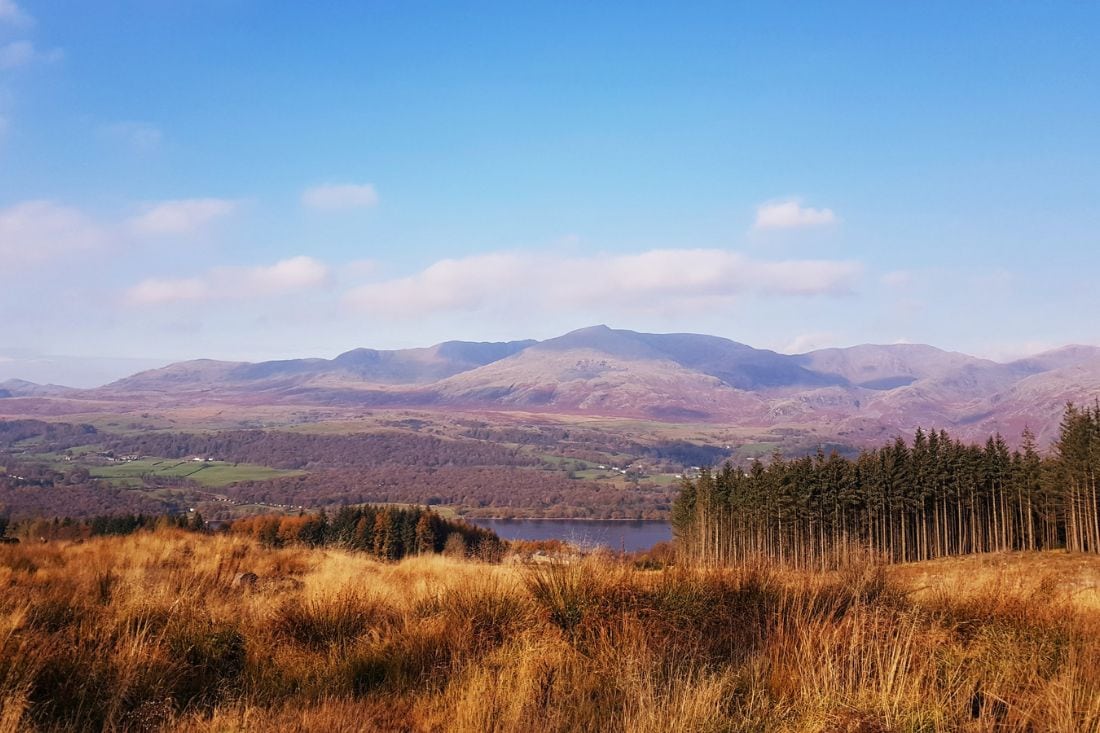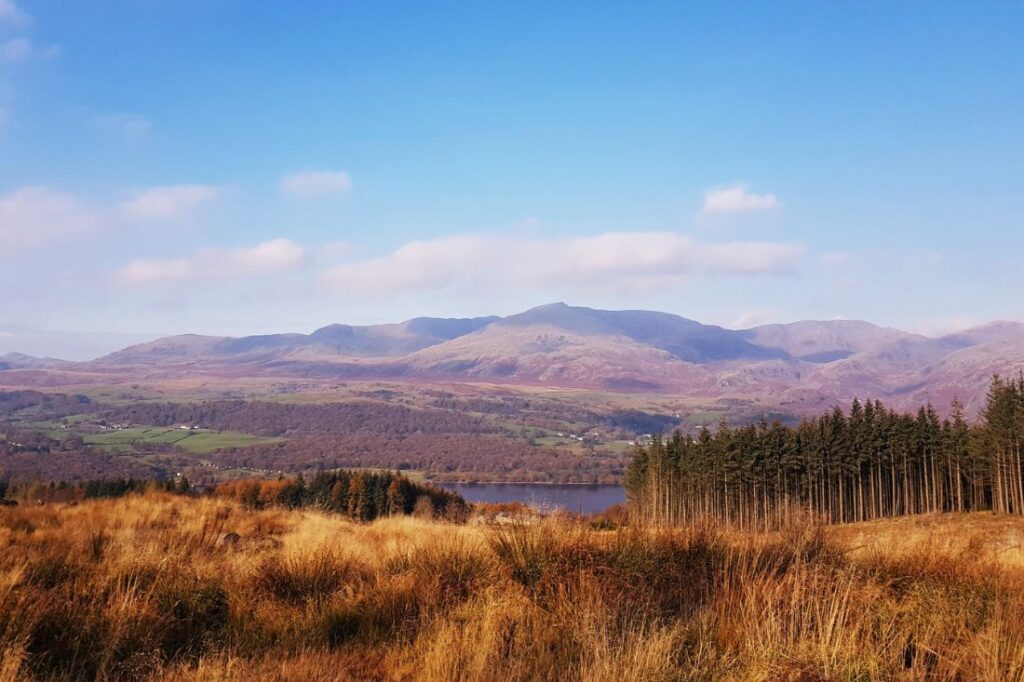 Did you know Grizedale Forest is the largest forest in the Lake District? This is just one of the many gorgeous areas in the Lake District, and one of England's biggest forests.
Grizedale Forest can be explored by foot, bike, horse, and even Segway! Have some off-road fun with a safari guide on a Segway, or grab your mountain bike and race over the rocks.
You can even make a weekend of it by camping or staying in one of the gorgeous cottages in Grizedale Valley.
Sherwood Forest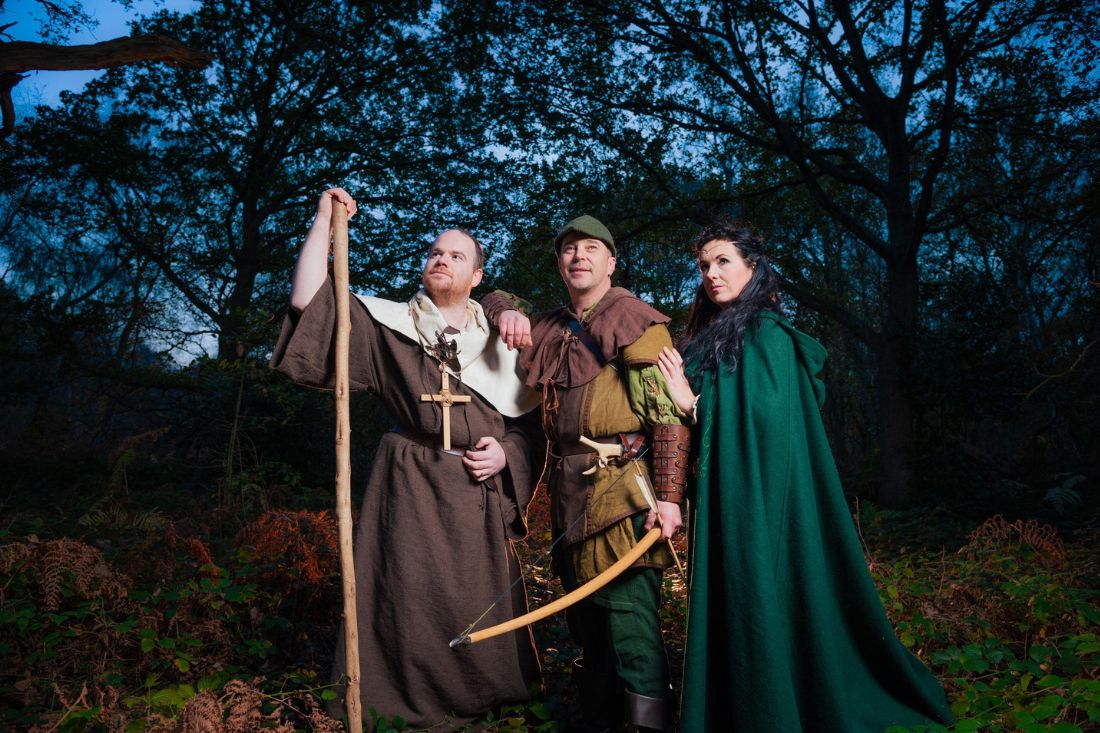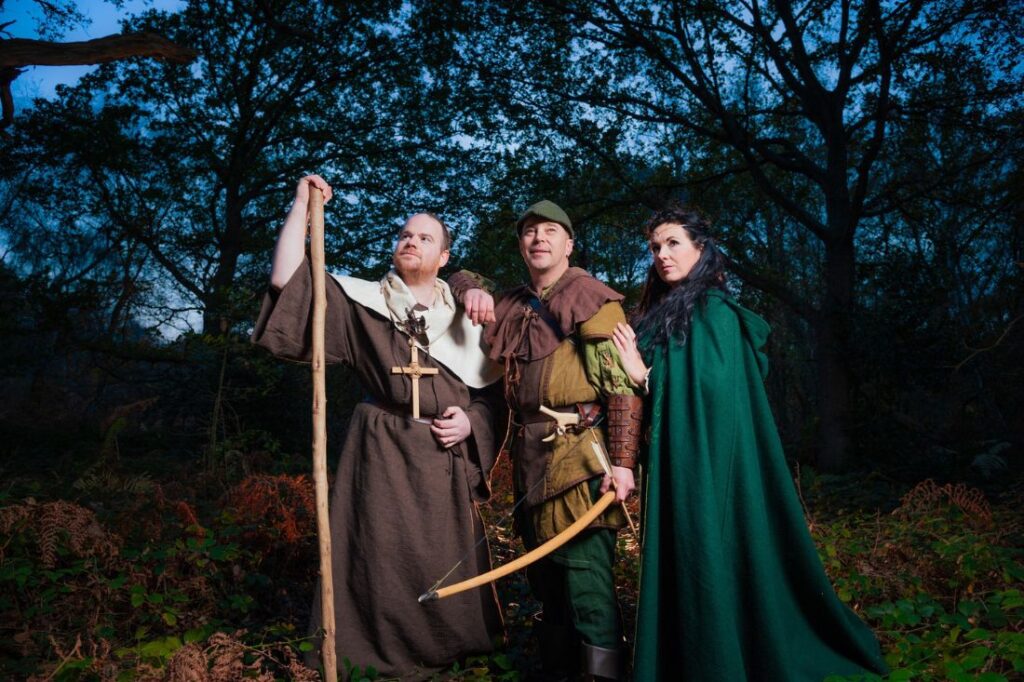 Sherwood Forest needs no introduction! Home to the legend of Robin Hood, Sherwood Forest is one of England's largest and best forests. This is a must-visit for those who love folklore and wildlife.
Once a vast hunting ground, Sherwood Forest is now home to a diverse range of flora and fauna and wildlife. Journey through the ancient oak trees and spot the many varieties of bird that live among them.
Why not dress up as Maid Marian in the Visitor Centre or take part in the Robin Hood Festival?
Fingle Woods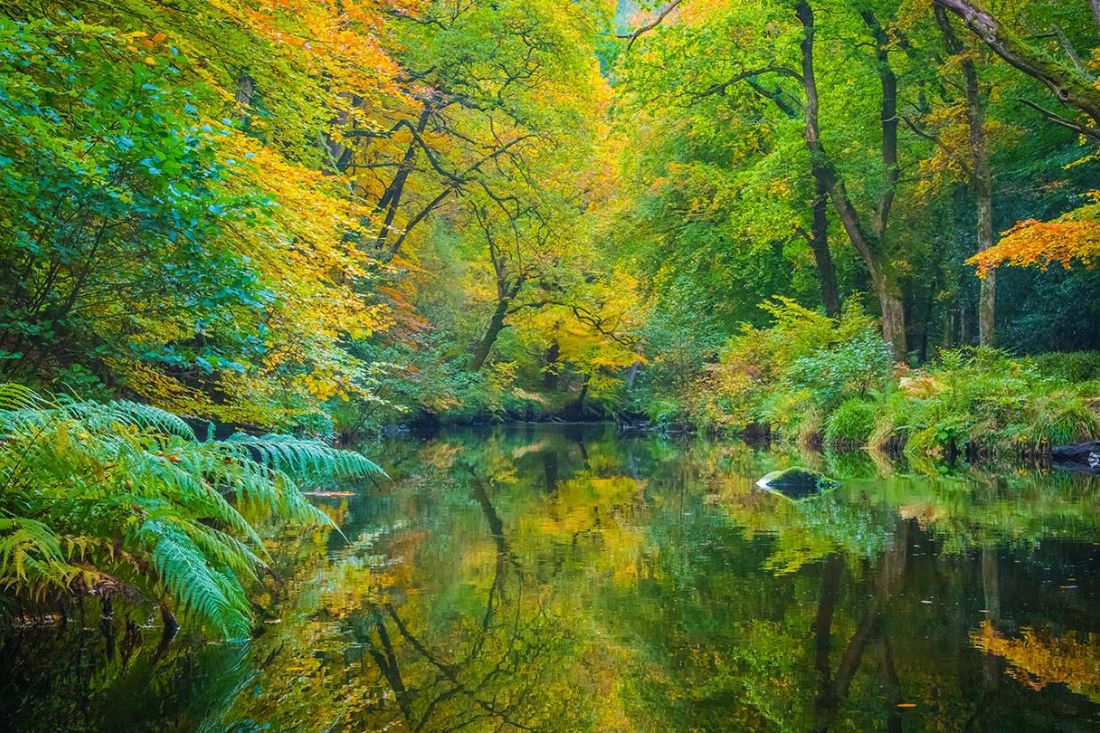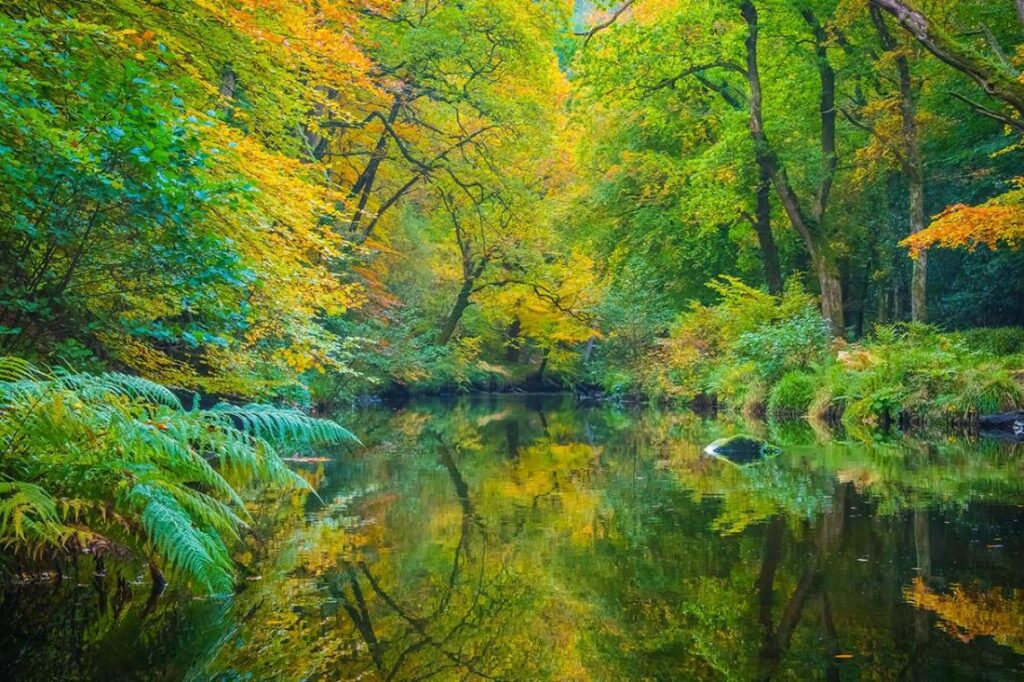 At 825 acres Fingle Woods may be the smallest forest on our list, but it is certainly not to be missed. Located to the North of Dartmoor National Park, Devon, Fingle Woods offers gorgeous views, tranquil woodland and lots of wildlife.
From bats, birds, and butterflies, there's so many creatures to spot in the woods. There are even otters along the river! For incredible views of Fingle Woods, head to Woosten Castle Hill Fort.
---
Just reading about the biggest forests in England is making us feel at one with nature. Which is your favourite? You can let us know in the comments below!
If you're looking for other interesting facts about the UK, don't miss these guides:
Like this blog post? Then Pin it for the future!