The best Sussex vineyard tours will have you sipping English sparkling wine in the South Downs and sampling fine whites by the south coast.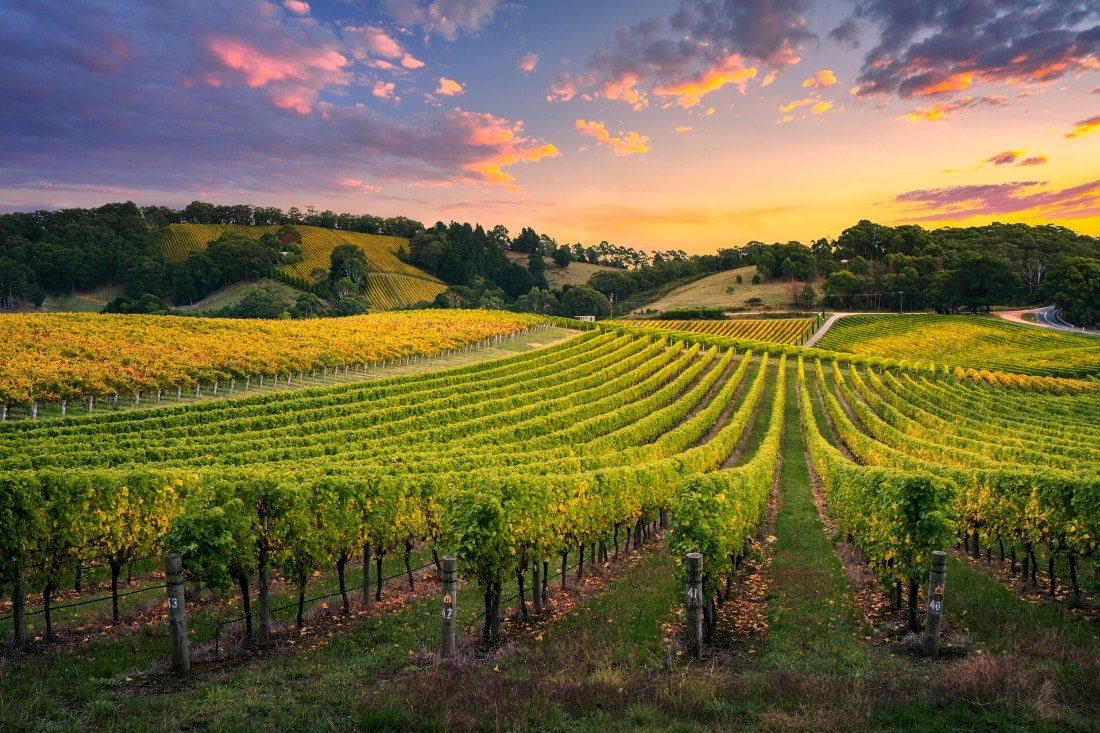 England's wine scene has surprised a lot of people. 100 years ago, who would have expected our sparkling wines to be out performing classic champagne brands at wine awards around the world? While England's wine heritage may not have the same reputation as our friends across the channel, the conditions and landscapes in Britain are becoming more and more suited to wine production.
As Europe heats up, the south of England has become a desirable region to plant vineyards, with dry, warm summers and cool winters – perfect for growing grapes.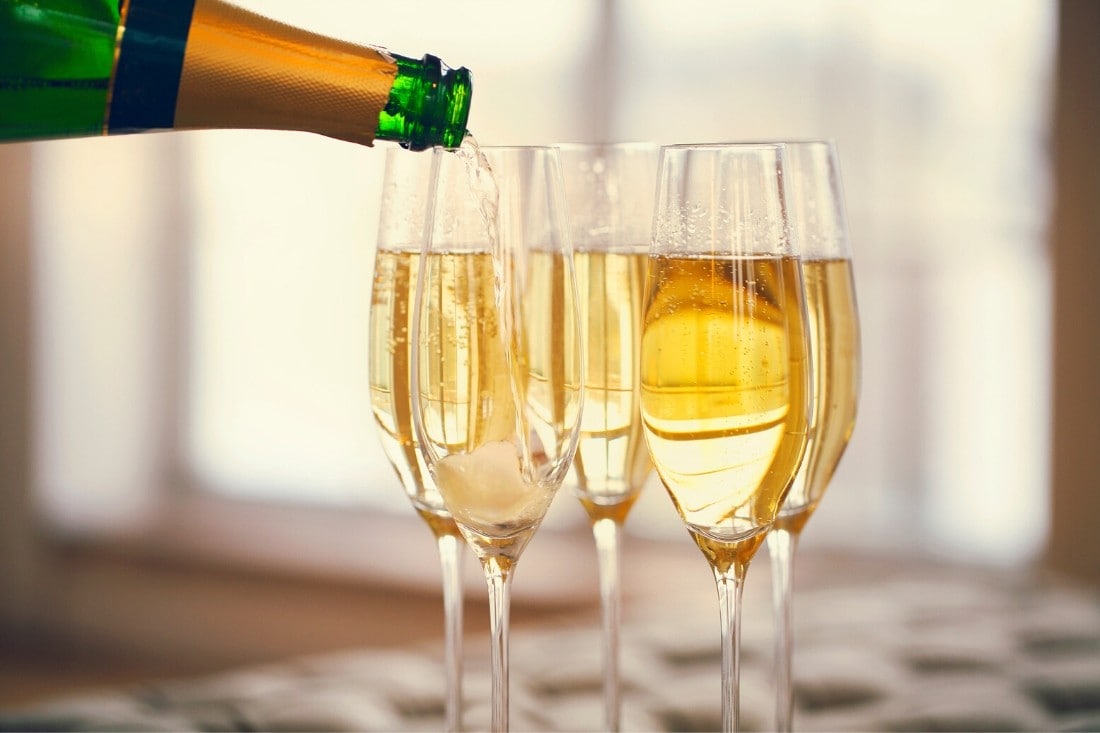 The majority of English wine is white or sparkling, but there are a few bottles of rose and red in production too. Today, there more than 700 different vineyards scattered across Great Britain, ranging from tiny producers to large-scale operations.
Why is Sussex such a great place for wine production? Well, the vineyards in this part of England have similar soil types and climate conditions as the best vineyards in the world. The moderate climate gives the grapes time to ripen slowly, increasing their ripeness, complexity and acidity. On an ideal year, the vines will avoid frost in April and enjoy a warm September, plumping them up before harvest in September or October.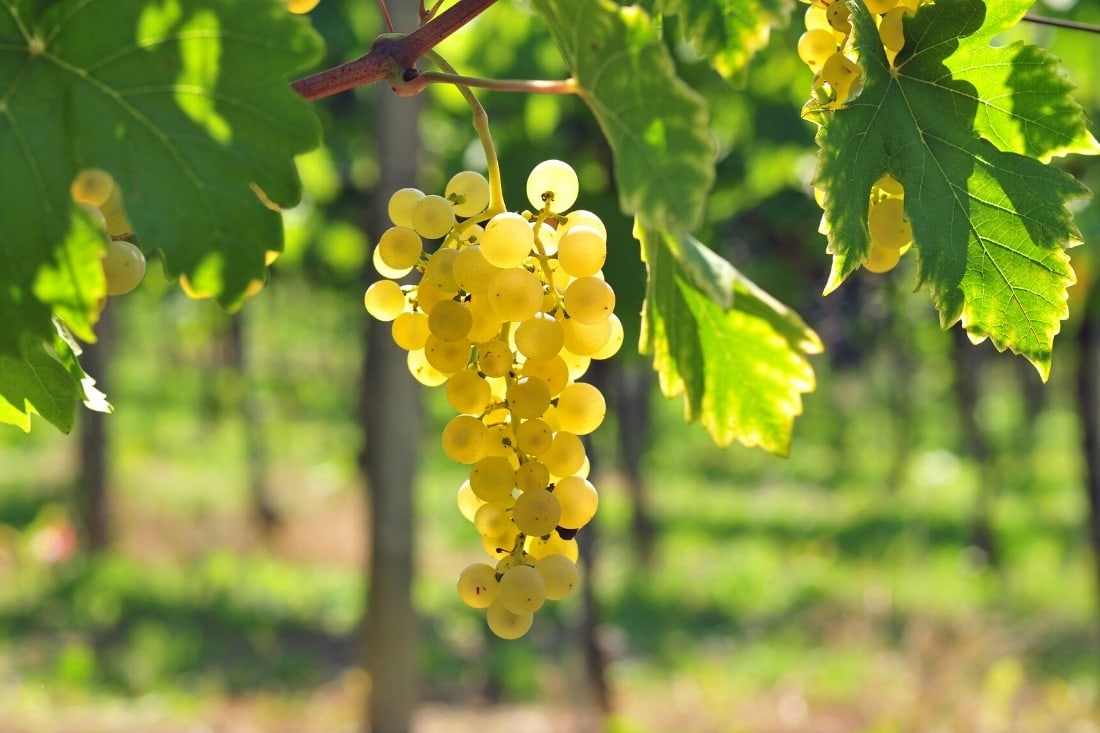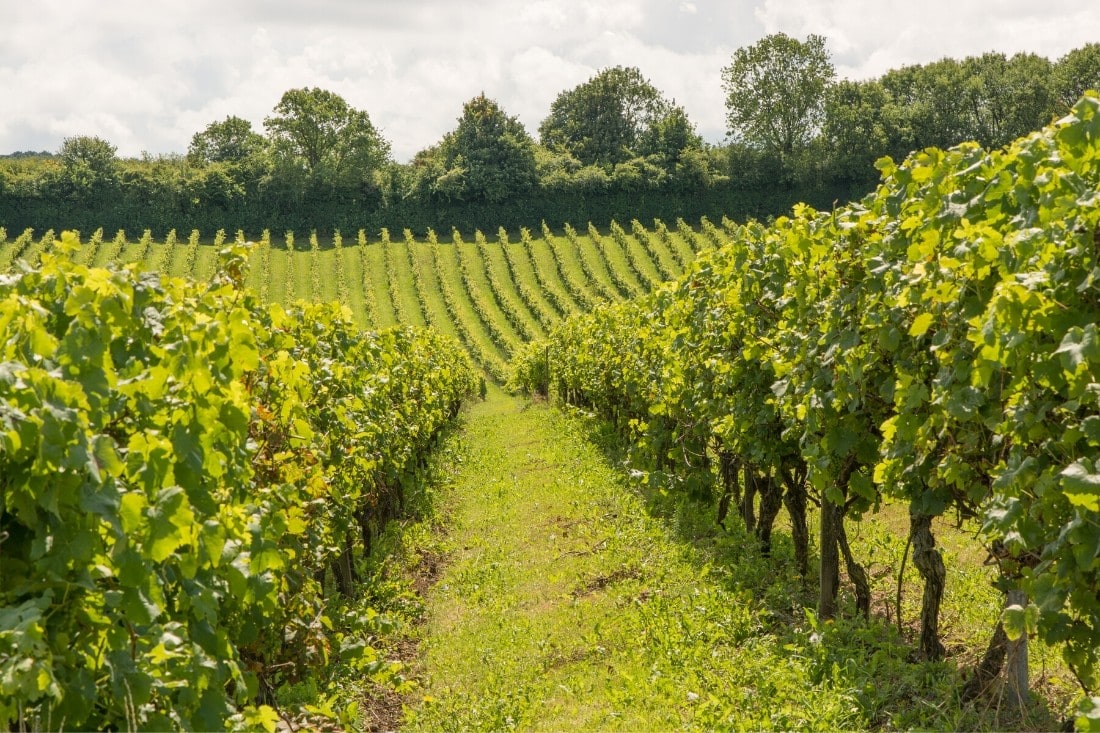 The chalk and sandy soil in the region is also similar to that found in the Champagne region of France.
In 2018, Ridgeview winery in Sussex won the title of Winemaker of the Year at the International Wine and Spirit Competition. That's not all, there are several others close by with excellent reputations.
One of the best ways to get to know the region's impressive wine selection is by tasting it on site.
All of these Sussex vineyard tours give you the opportunity to see how the process works, from grapevine to bottle. Plus, the best bit? You get to drink some too!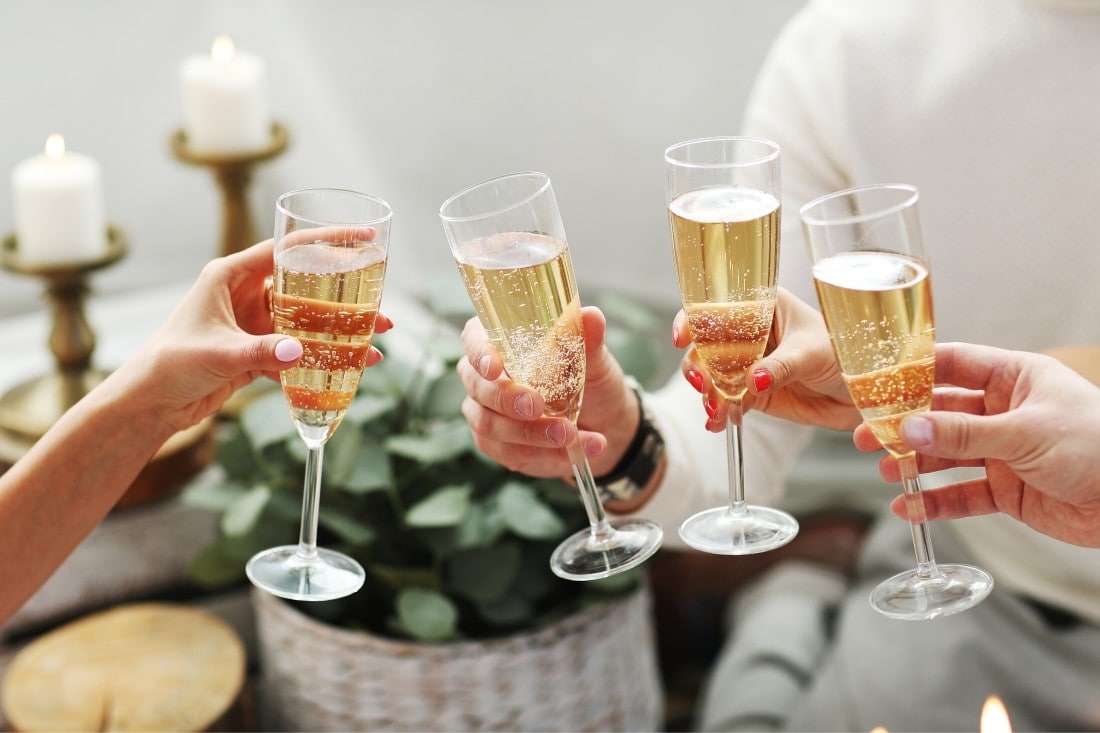 The Best Sussex Vineyards
Depending on where you're travelling from, I've separated the vineyards into their locations in East and West Sussex. If you can't plan a trip right away, or want to give the trip as a present, you could buy a gift voucher via the websites below.
East Sussex Vineyard Tours 
Rathfinny Wine Estate was established in 2010 near Alfriston in the beautiful South Downs. The vineyard is located on south-facing slopes, benefiting from warmth, sea air and excellent chalky soil. It's as though Sussex has a microclimate designed for growing grapes for wine production!
Rathfinny Wine Estate is one of the largest vineyards in the UK, and just ten years into its lifespan, is already producing award-winning English sparkling wines.
It has its sights set on an ambitious task too – to expand to approximately 350 acres of vines, producing almost eighty thousand cases of Sussex Sparkling wine per year.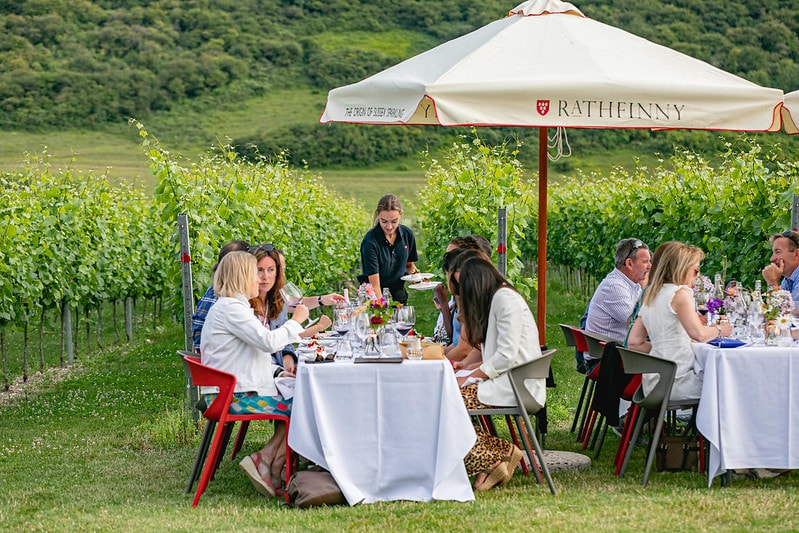 The vineyard is open for tours and tastings at various times throughout the year.  Of all the Sussex vineyard tours, this one is amazing for learning about how sparkling wine is produced and what makes it special.
After a wander through the vines, hearing from a knowledgeable guide all about the process, it's time to head to the tasting room for a few samples.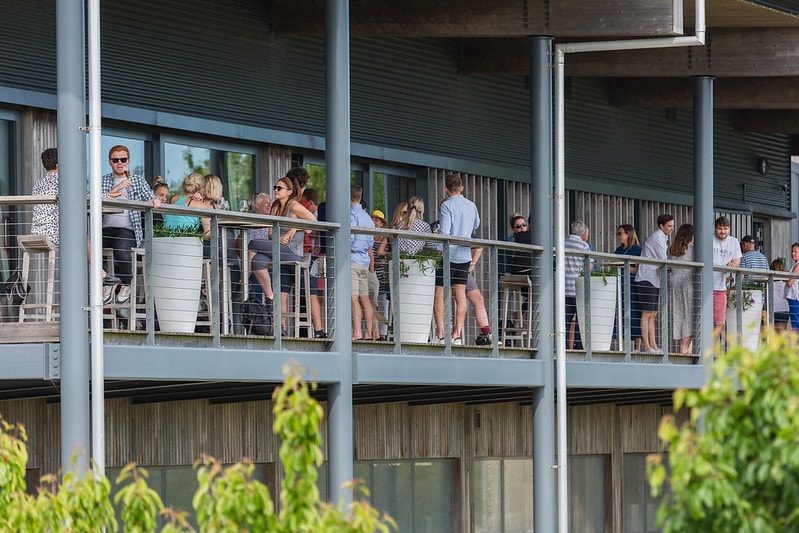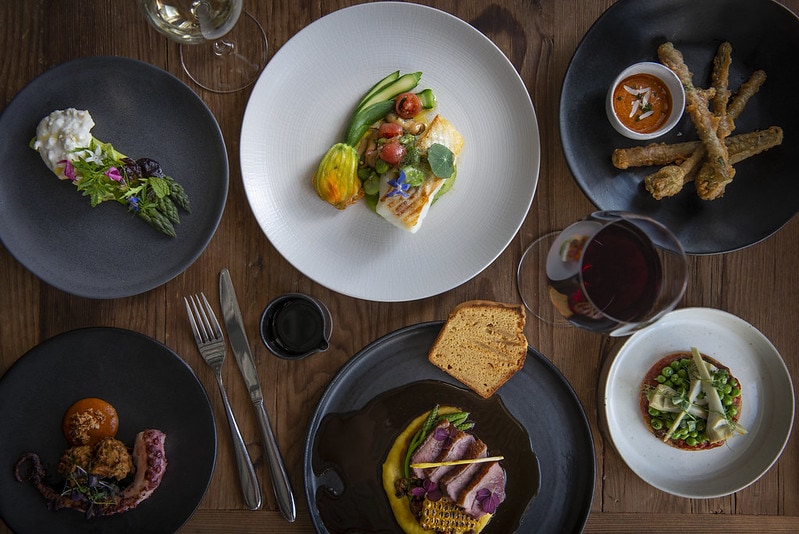 It's worth noting that Rathfinny Wine Estate also has a top restaurant (the Rathfinny restaurant menu looks incredible!) plus smart accommodation on a B&B basis.
Address: Rathfinny Wine Estate, Alfriston, East Sussex, BN26 5TU.
Find out more about the vineyard tours of Rathfinny Wine Estate
Bluebell Vineyard Estates lies in a contrasting location, close to bluebell strewn woods and on the edge of Winne-The-Pooh's favourite forest, Ashdown Forest!
The family-run vineyard was established in 2005, and up until last year had focused on producing top class English sparkling wines. In 2019, the vineyard released a new range of still wines. With 100 acres of vines, and a beautiful location too, this is one of the best Sussex vineyard tours.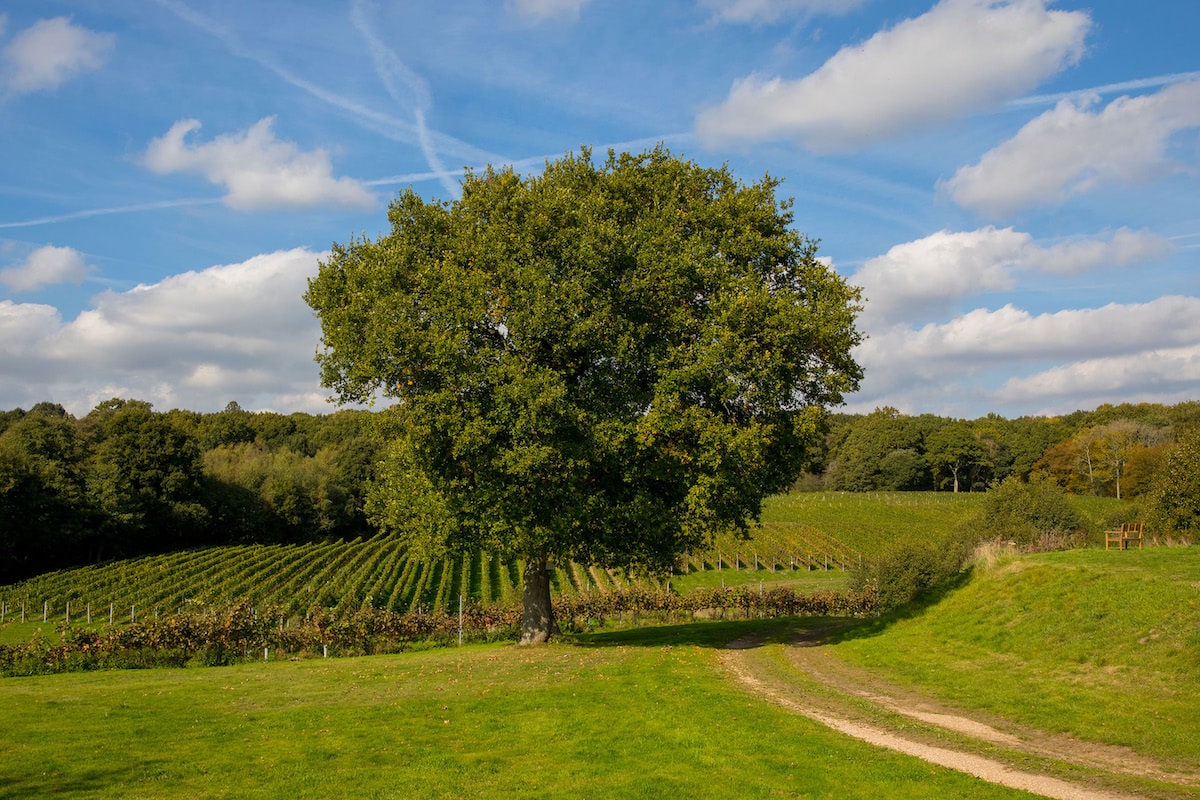 There are a few options on offer, including guided vineyard tours with tastings, picnics, special events and self-guided woodland trail walks.
Their Sussex vineyard tours offer a 'grape to glass' experience. After seeing the Chardonnay, Pinot Noir and Pinot Meunier grape varieties growing, there's a chance to peek inside the winery and production room, before tasting four different wines in the tasting room.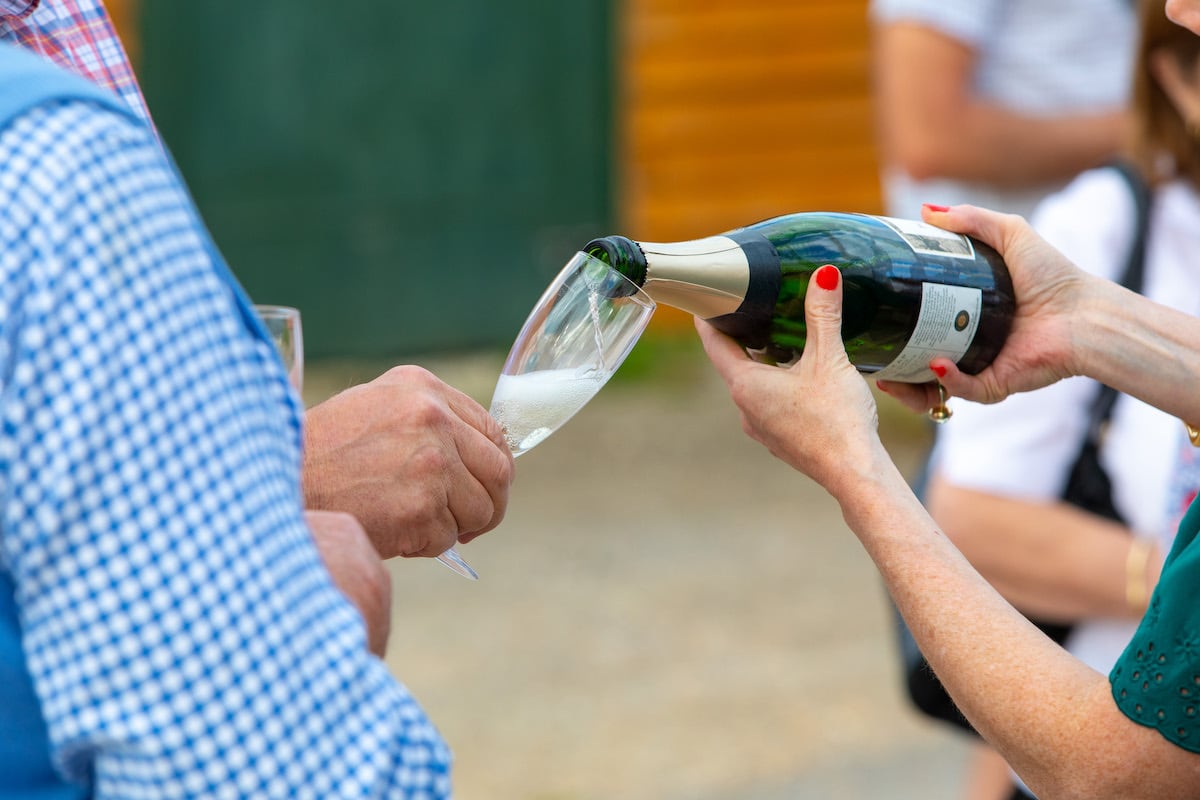 Address: Bluebell Vineyard Estates, Glenmore Farm, Sliders Lane, Furners Green, East Sussex, TN22 3RU.
Find out more about the vineyard tours of Bluebell Vineyard Estates
Located close to the stunning village of Ditchling in East Sussex, this Sussex vineyard has an excellent reputation for its full flavoured sparkling wines. Another lovely site, on the edge of the South Downs, the region benefits from great chalky soil and a moderate climate.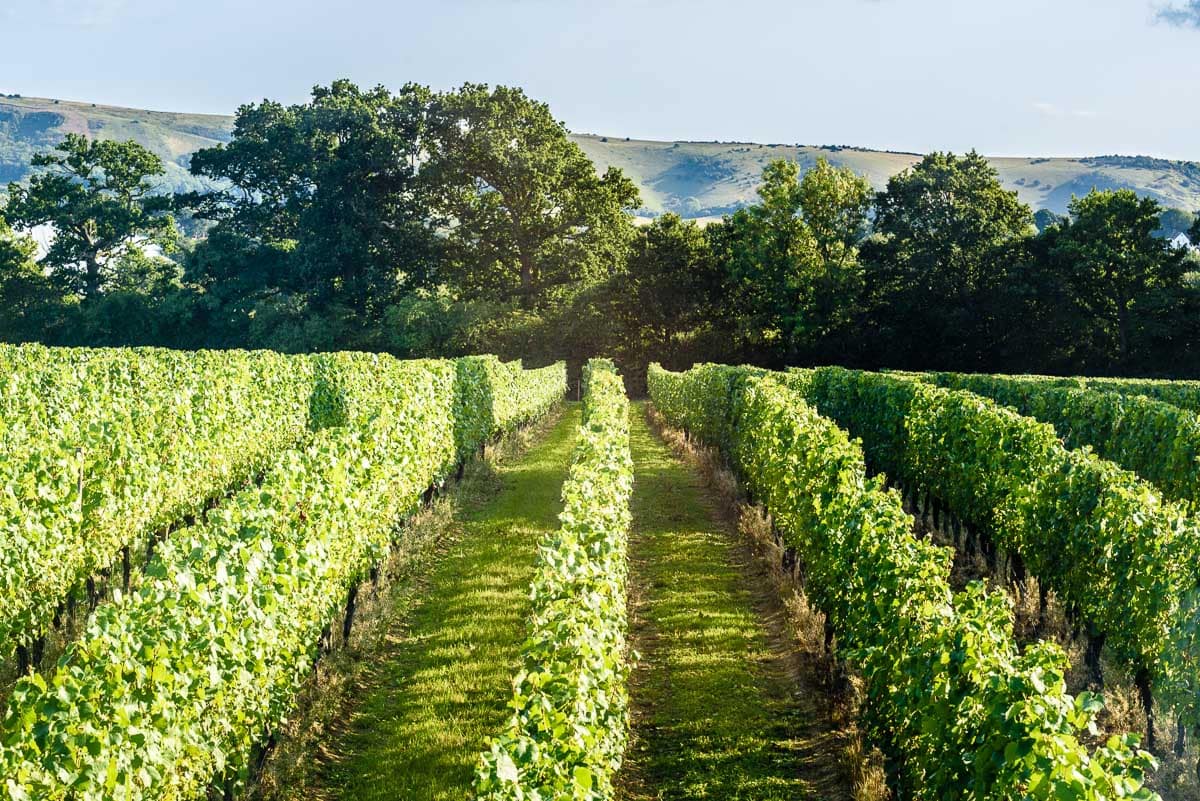 The vines were planted back in 1995, back when wine production in Sussex was a pretty niche activity. And these days? Ridgeview is one of the top producers of English sparkling wine – sold by top brands Laithwaites, Waitrose and Marks & Spencer. It's also won several awards including Winemaker of the Year at the International Wine and Spirit Competition.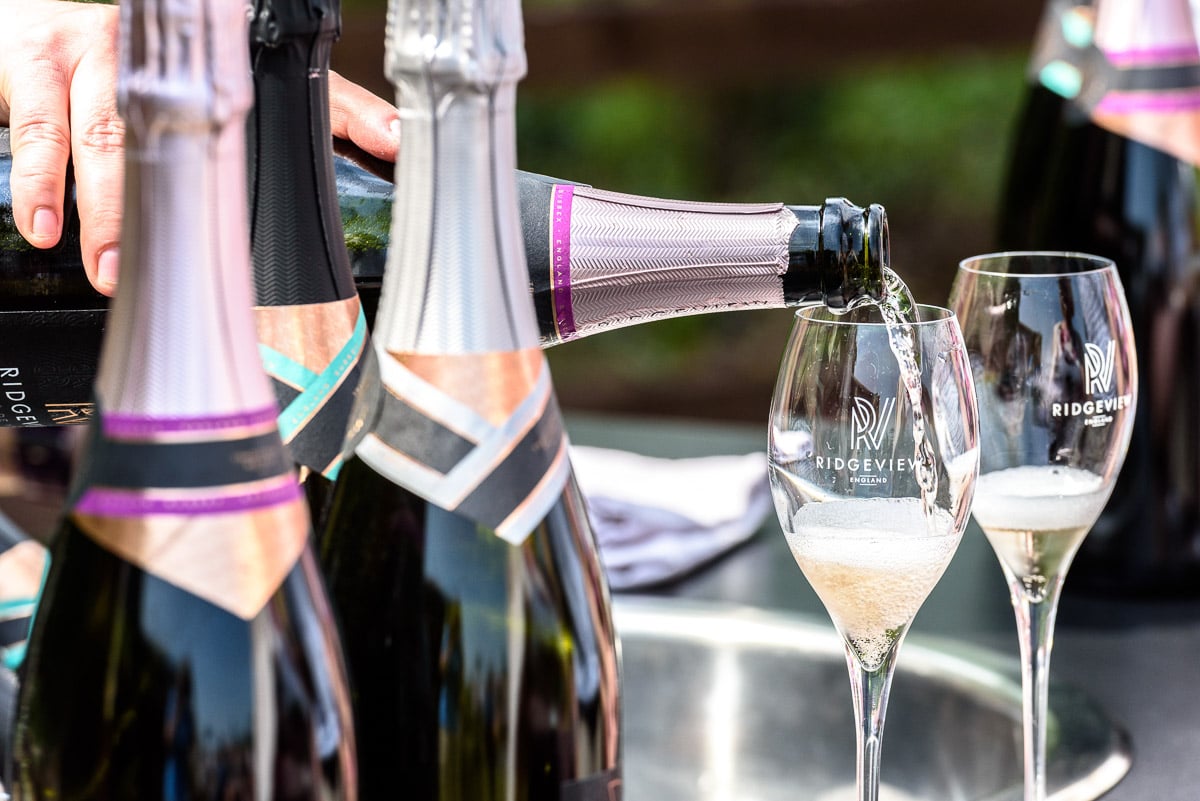 There are regular guided tours of Ridgeview Wine Estate, where you can find out more about what it takes to produce an award-winning sparkling wine, what the key characteristics of the wine are, and quiz the staff all about life on a vineyard. Then it's time for a few samples in the beautiful tasting room overlooking the South Downs.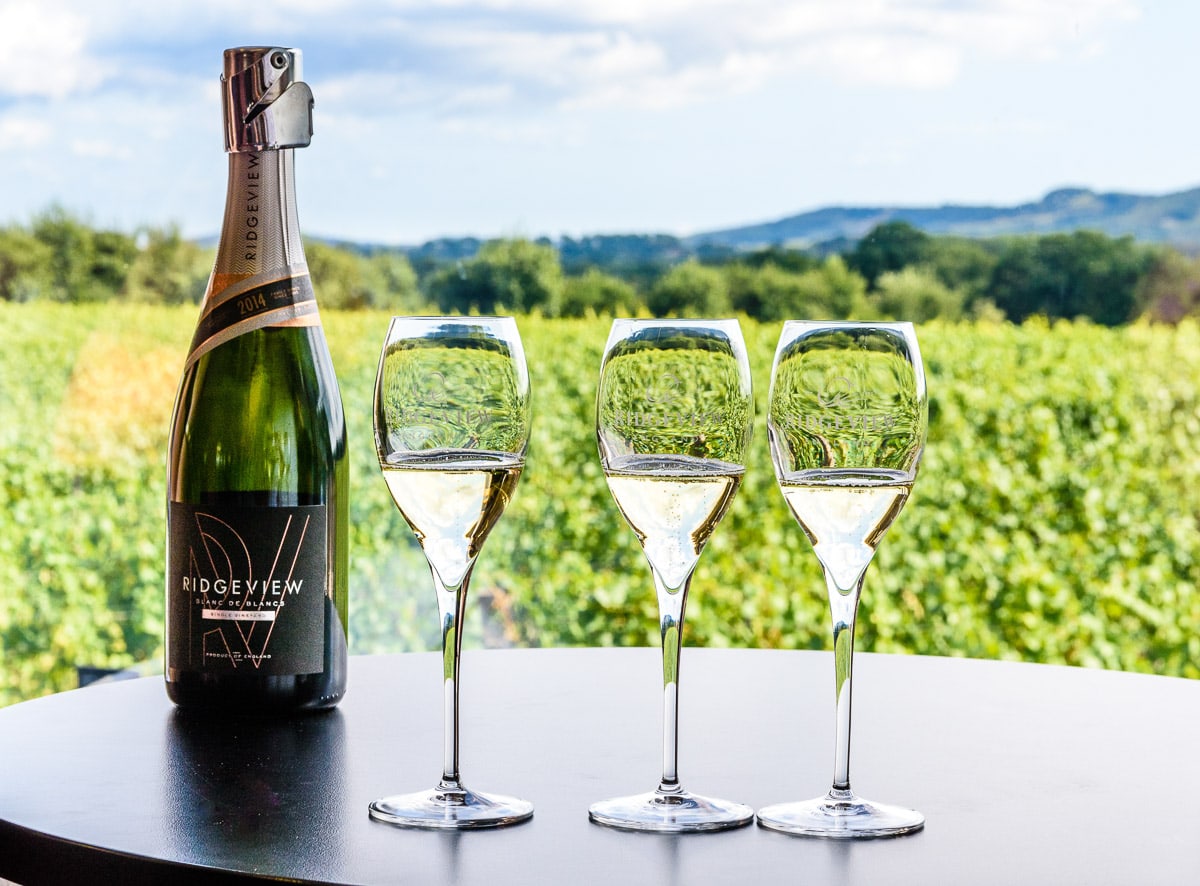 Address: Ridgeview Wine Estate, Fragbarrow Lane, Ditchling Common, Sussex, BN6 8TP.  
Find out more about the vineyard tours of Ridgeview Wine Estate
West Sussex Vineyard Tours
The most famous of all the Sussex vineyards on the list, I've seen the Nyetimber wine labels on numerous occasions at restaurants and attractions in the UK. Nyetimber's estate is located in picturesque West Chiltington, and again enjoys a climate that is perfect for a slow ripening of the grapes.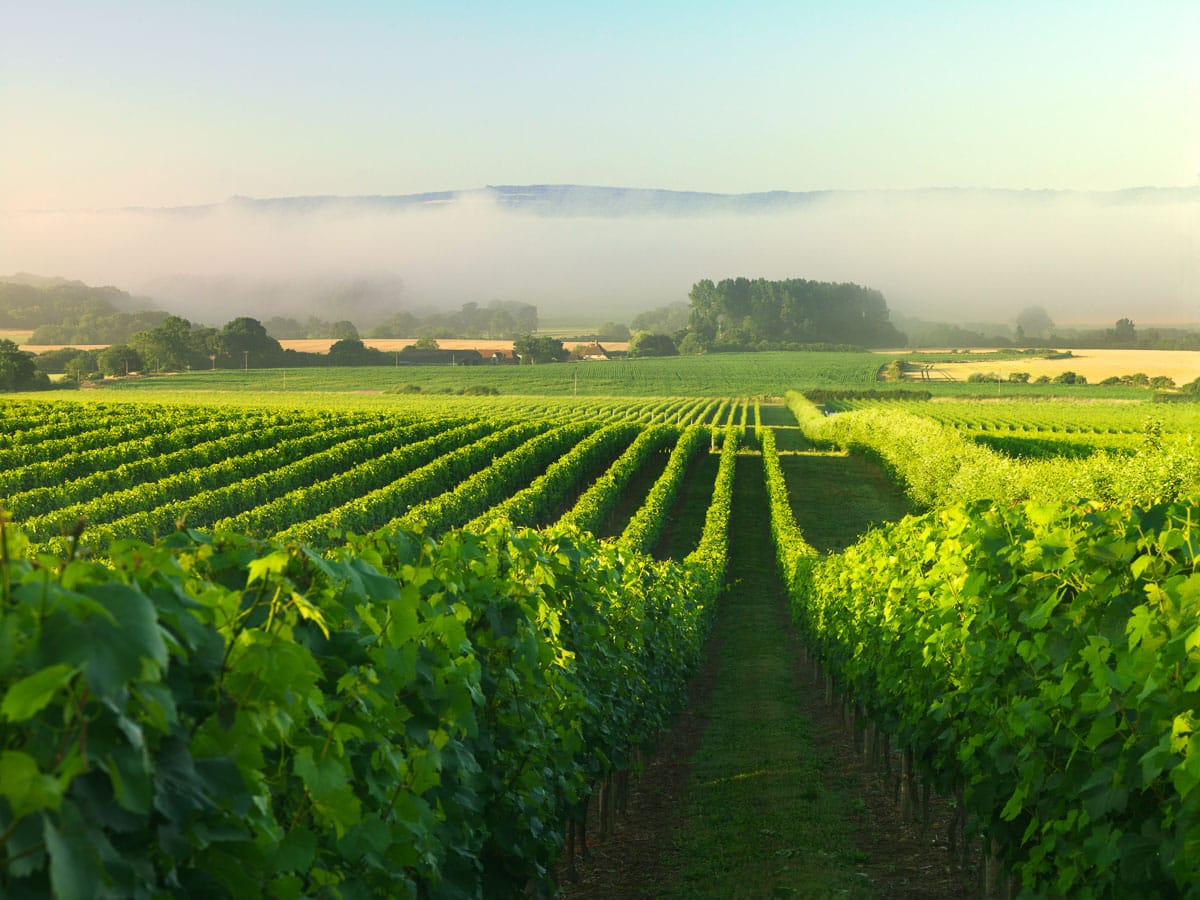 The wines are produced using traditional methods, including an ageing process during which the wines develop complex flavours.
Nyetimber offer one of the best Sussex vineyard tours. The two-hour tour begins in the White Barn, learning about the history of the wine brand from an experienced guide. Then it's time for a wander around the pretty estate and vineyards, taking in views over the West Sussex countryside.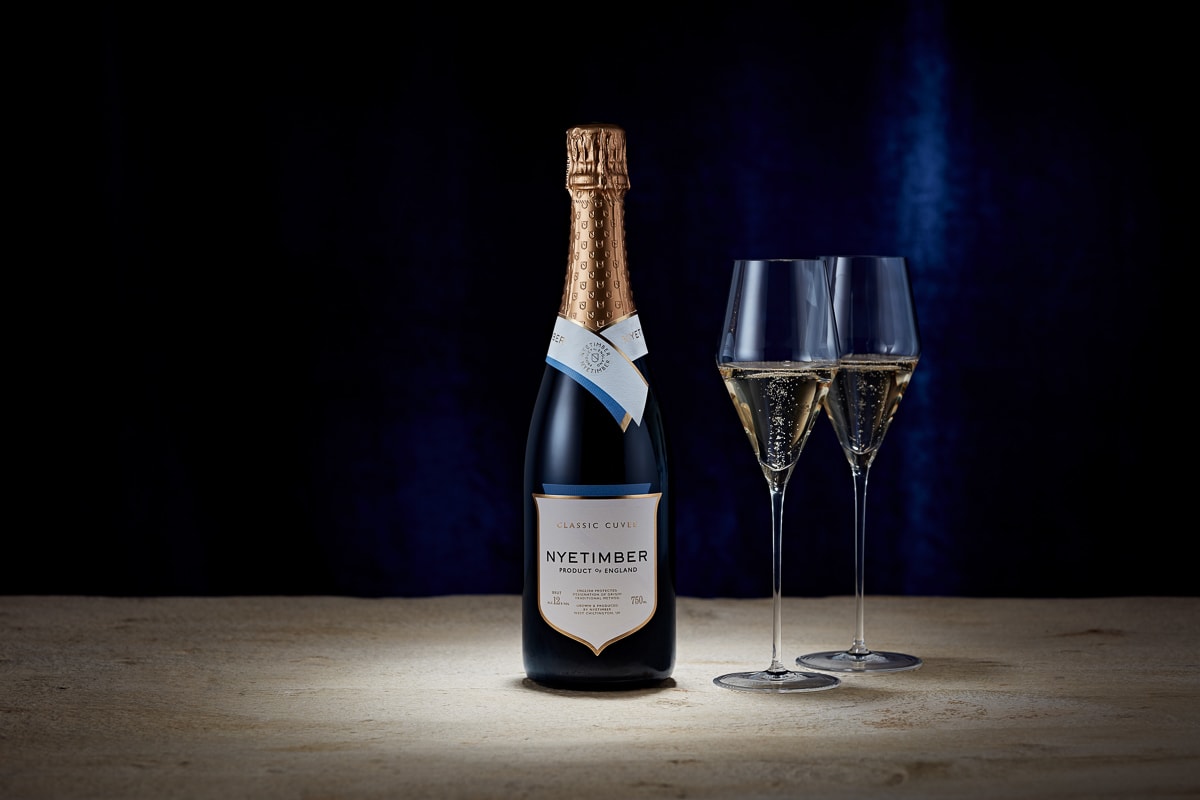 You'll finish your tour in the 15th Century Medieval Barn for a tasting of Nyetimber's award-winning sparkling wines, including the gold-medal winning Classic Cuvee Multi-Vintage, Rosé Multi-Vintage and Cuvee Chérie Multi-Vintage.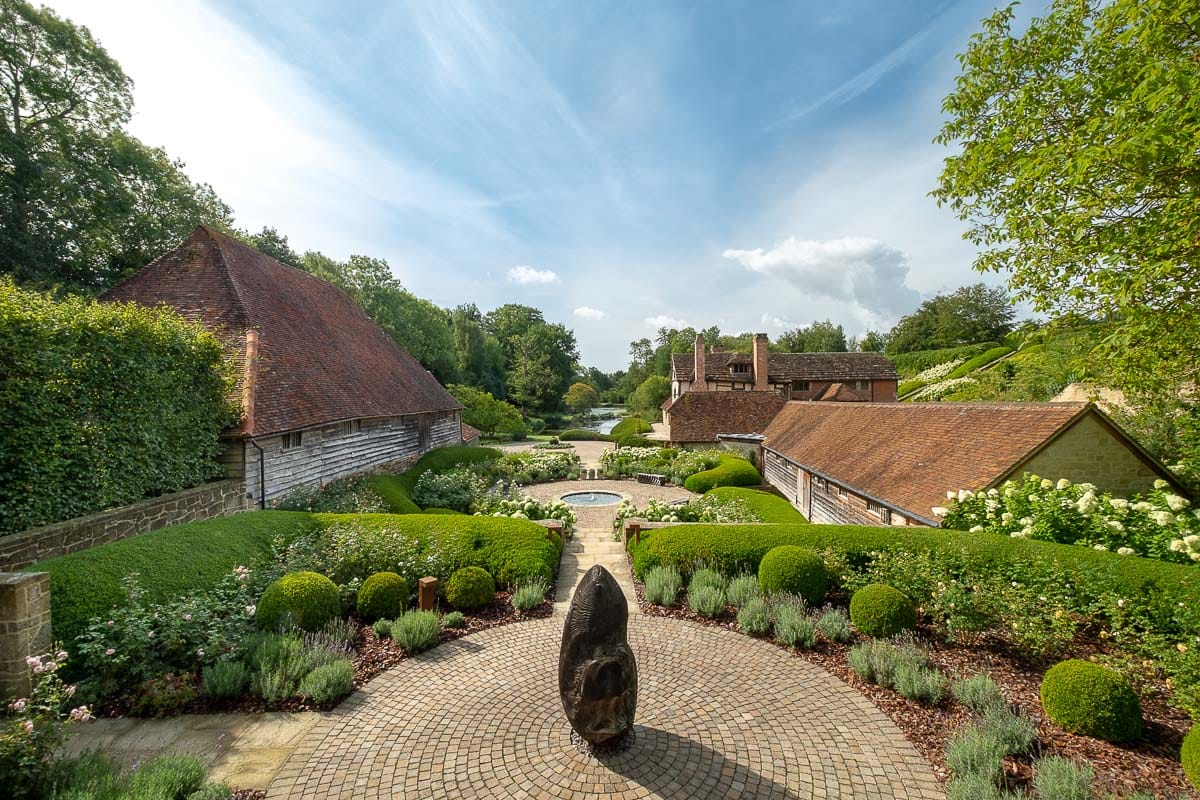 Address: Nyetimber Vineyard, Gay Street, West Chiltington, West Sussex, RH20 2HH.
Find out more about the vineyard tours of Nyetimber Vineyard
This spectacular Sussex vineyard is located in an area of outstanding natural beauty in West Sussex and forms part of the South Downs National Park. The vines here benefit from great conditions, including a sandy soil and moderate climate.
At Stopham, they grow Pinot Gris, Pinot Blanc, Auxerrois and Bacchus grape varieties as well as producing sparkling wine from Chardonnay and Pinot Noir. This is top quality wine too… I mean, if it's on the menu at restaurants such as Raymond Blanc's Le Manoir aux Quat' Saisons, it must be!
In terms of tours, you can visit this picturesque West Sussex vineyard most Saturdays from April to October (call and book before you visit). Usually you'll tour the grounds with one of the winemakers, so you'll learn lots about production, what makes this area great for the grapes and see all the equipment that's used too. Then it's time for a guided tasting of a selection of wines.
Address: Stopham Vineyard, Stopham, Pulborough, West Sussex, RH20 1EE.
Find out more about the vineyard tours of Stopham Vineyard
Just twenty minutes from Brighton lies this beautiful wine estate, overlooking the rolling hills of the South Downs National Park. It's one of the smaller and newer wineries in Sussex, launching in 2010, and now covering 30 acres.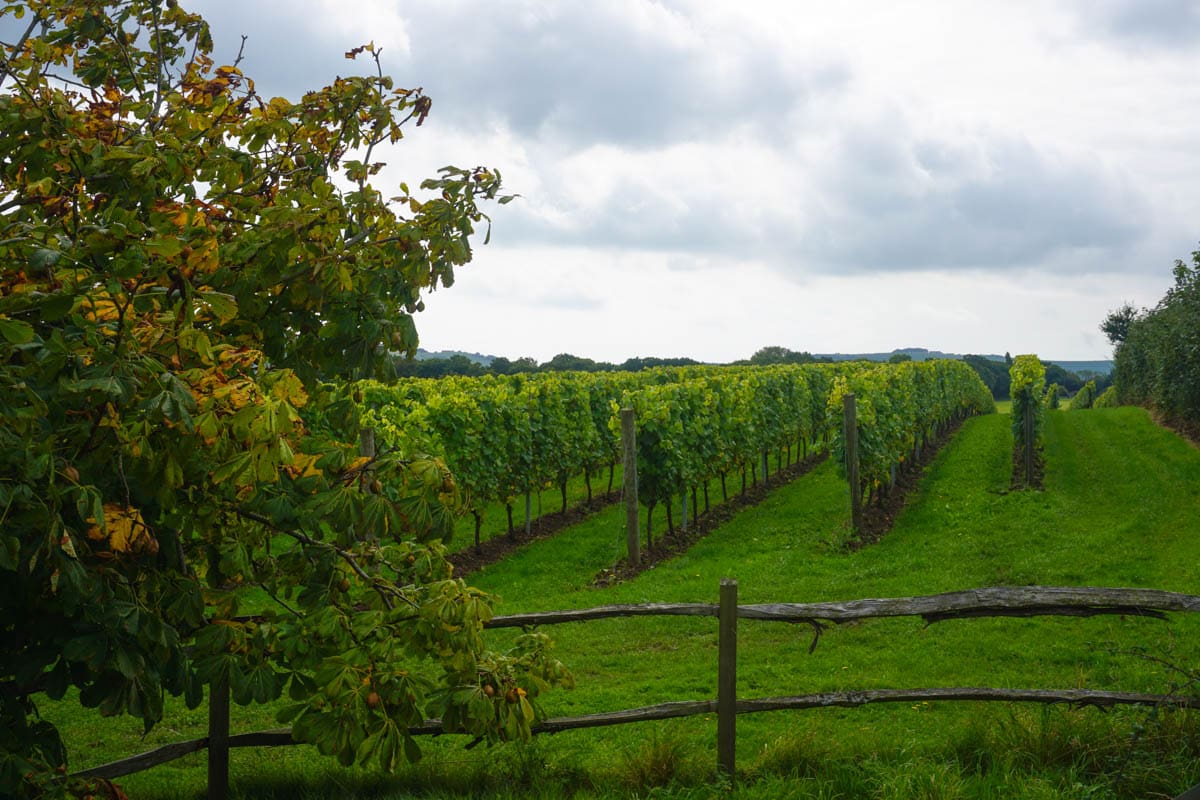 The estate produces several white wines as well as top-quality English sparkling wine. I think a wine tour of Albourne Estate offers a great introduction to wine production in England.
It's a family-run business, with passionate individuals overseeing all the key processes. On a tour, you'll have a chance to ask all the questions you could desire and peek into all the areas of the business, from the vines themselves to the bottling and labelling areas.
Once you've toured the vineyards and seen the production process, it's off to the tasting room for a tasting of four of the Albourne Estate's wines.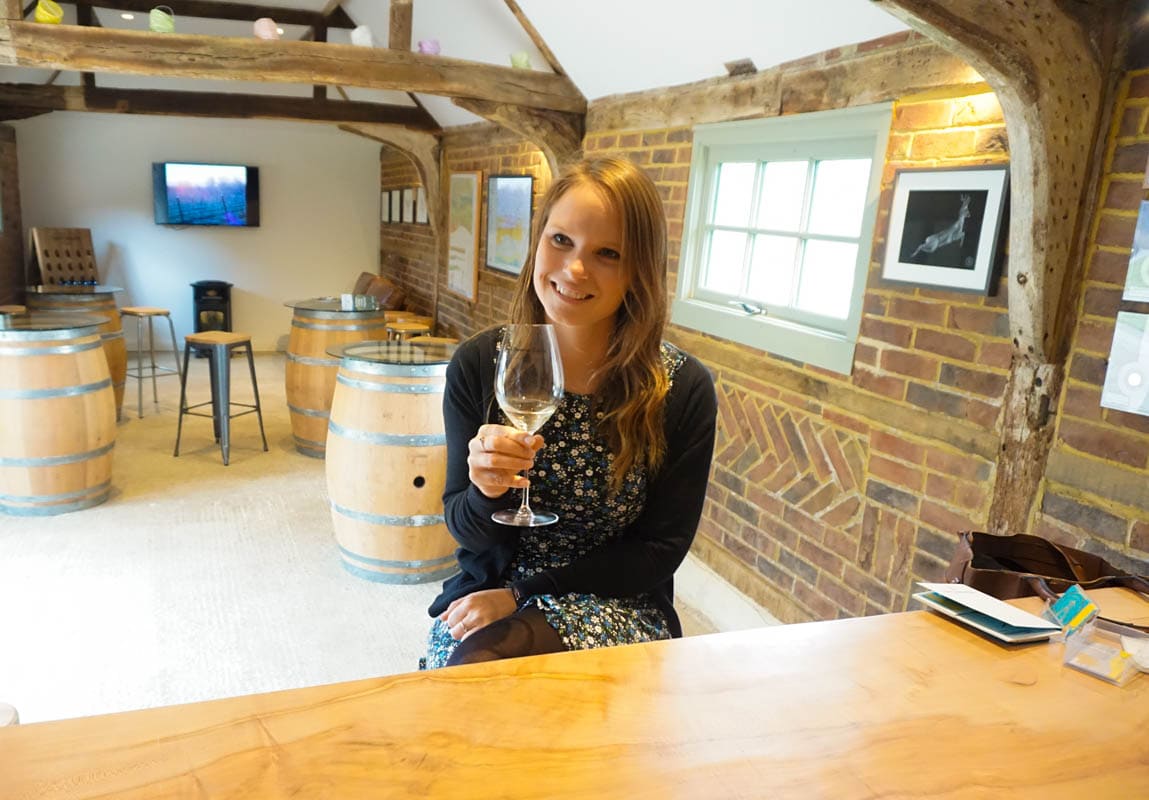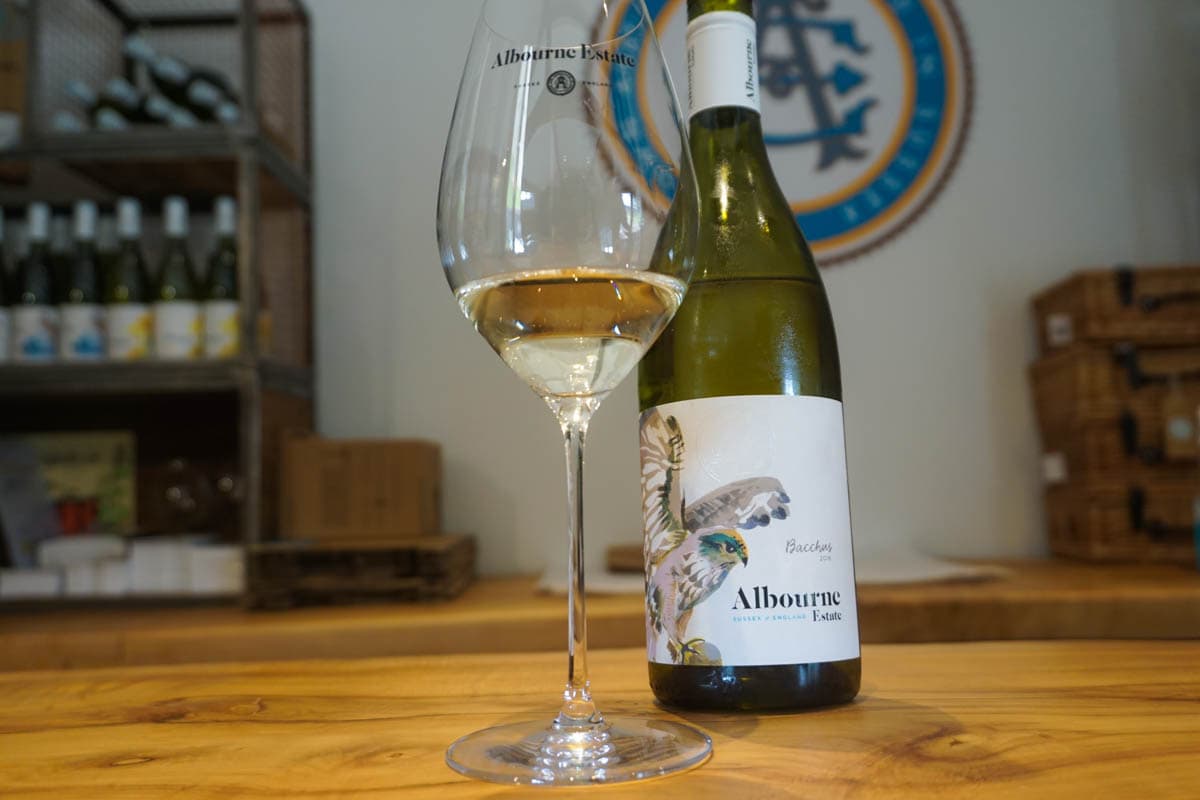 Address: Albourne Farm, Shaves Wood Lane, Albourne, West Sussex, BN6 9DX.
Find out more about the vineyard tours at Albourne Estate
This is a vineyard with family at its heart. Three generations of the family work at Bolney Wine Estate, heading up different operations. The founders set up camp in 1972, when they planted three acres of vines.
Since then, the estate has gone on to produce premium red, white, rose and English sparkling wines, picking up several awards along the way. One of the most prestigious accolades came in 2017, when the winery took the title of Winery of the Year at the UK Wine Awards.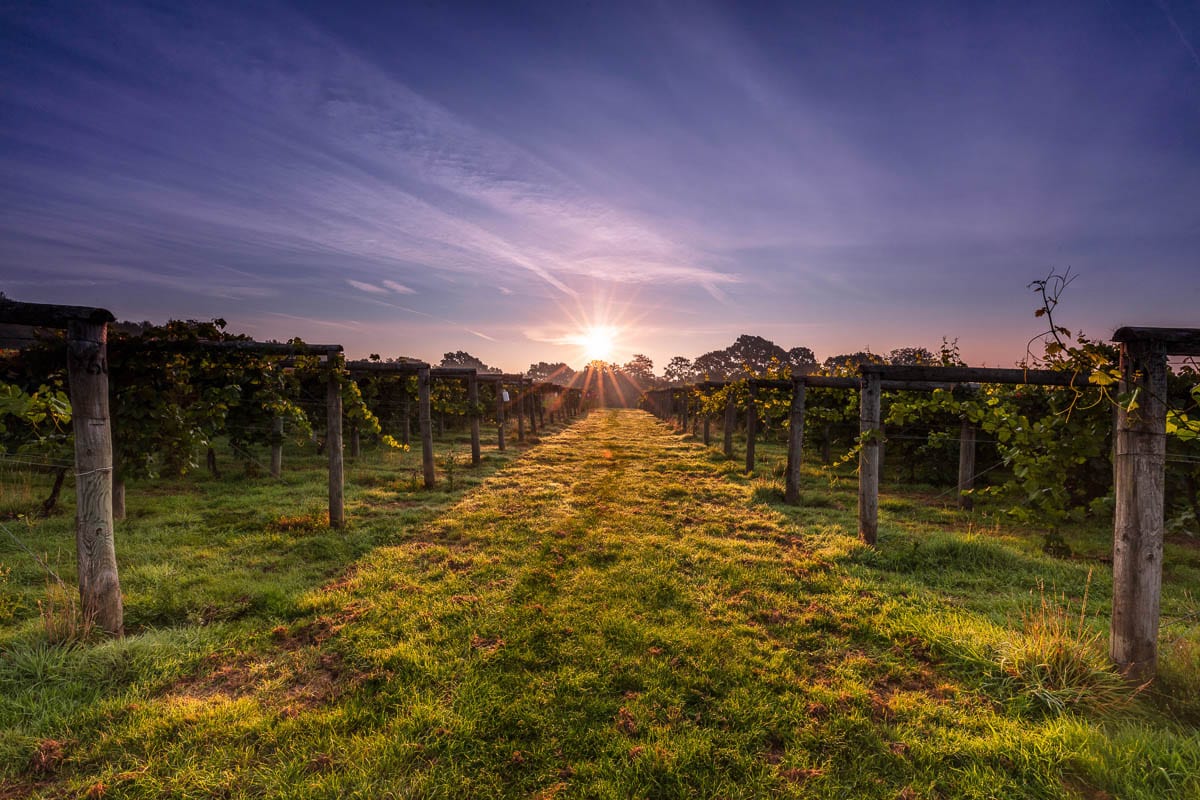 As Sussex wine tours go, the options at Bolney Wine Estate are among the most magical! The vineyard trail is a beautiful route for all the family to explore, charting Bertie the Bolney Bunny's adventures. Kids will love passing through the vines using the trail map, and there's a chance to win a prize for finding Bertie too!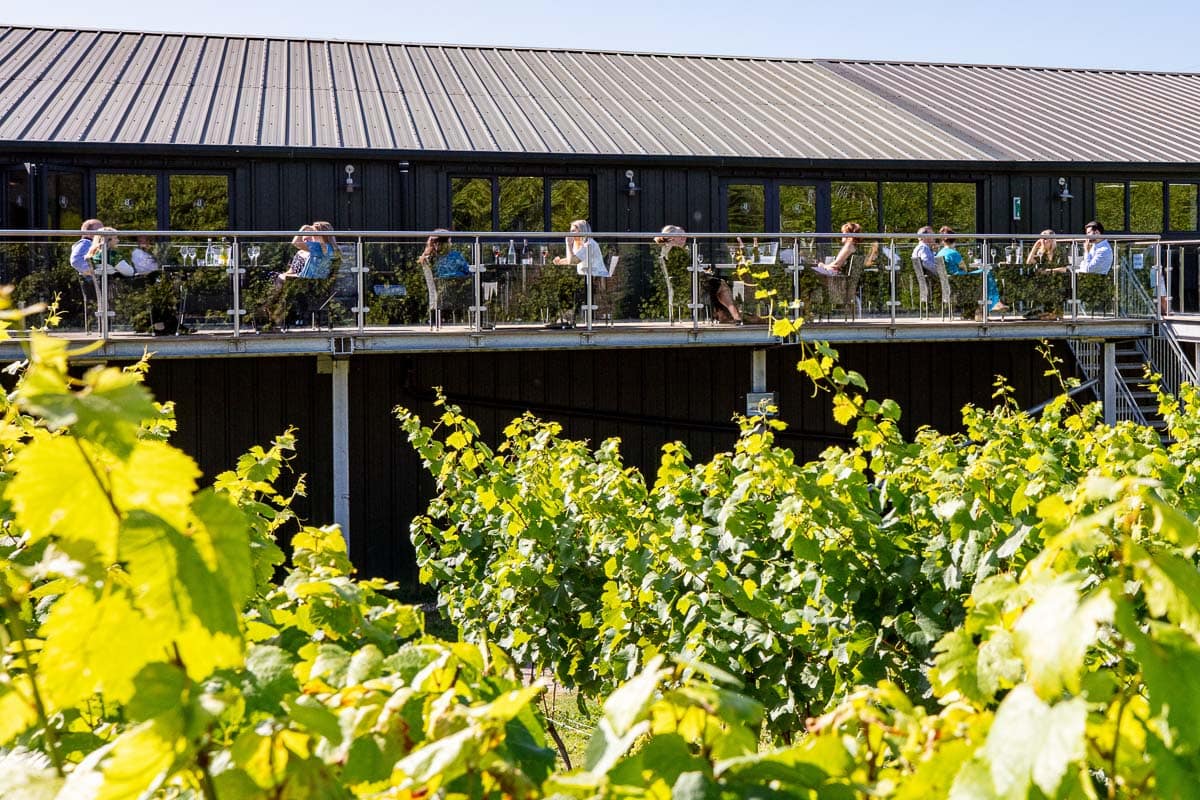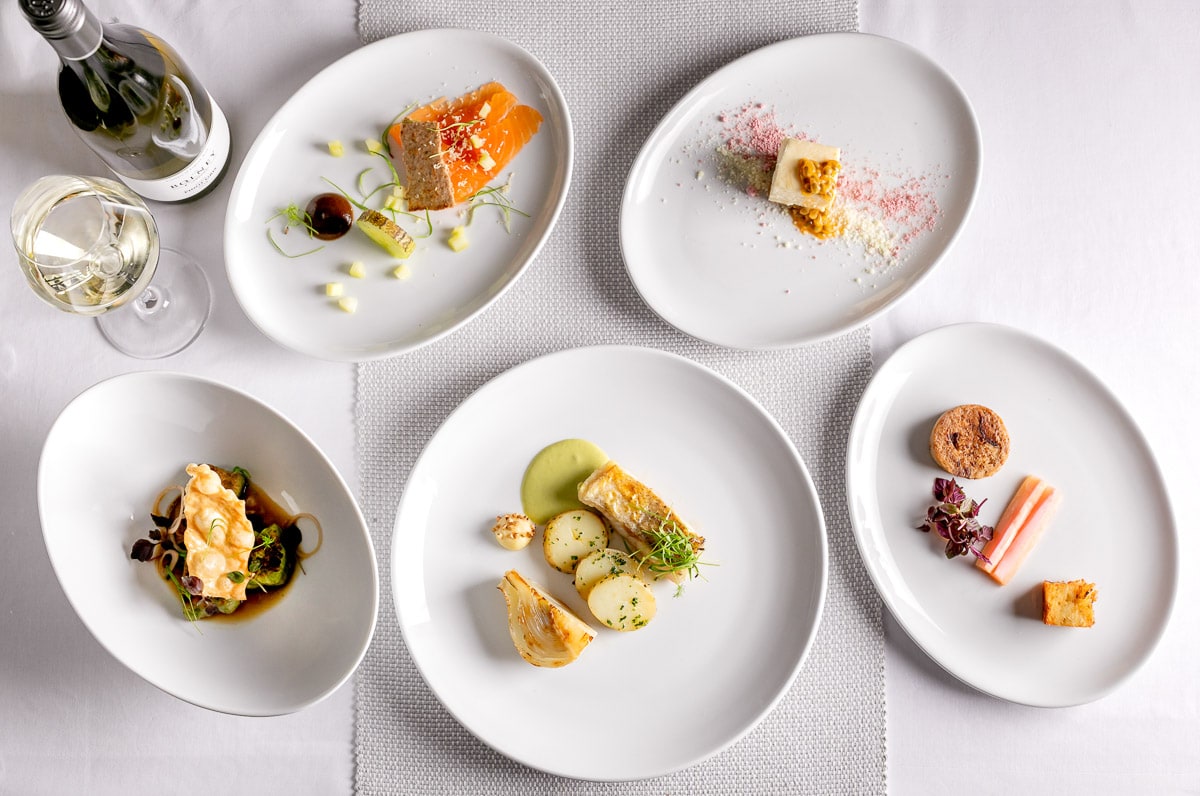 For grown-ups, there are several offerings too. The most popular is a casual tour of the vineyards followed by a tasting, but there are more sophisticated options too, including a gourmet dinner with wine pairings. The food looks top-notch, so I know which tour I'd choose!
Address: Bolney Wine Estate, Foxhole Lane, Bolney, Haywards Heath, West Sussex, RH17 5NB.
Find out more about the vineyard tours at Bolney Wine Estate
Wiston Estate is a 6,000-acre estate located in the heart of the South Downs. It's another vineyard with a huge family history. The land has been in the family since 1743! The vines were planted in 2006, and include classic varieties of Chardonnay, Pinot Noir and Pinot Meunier.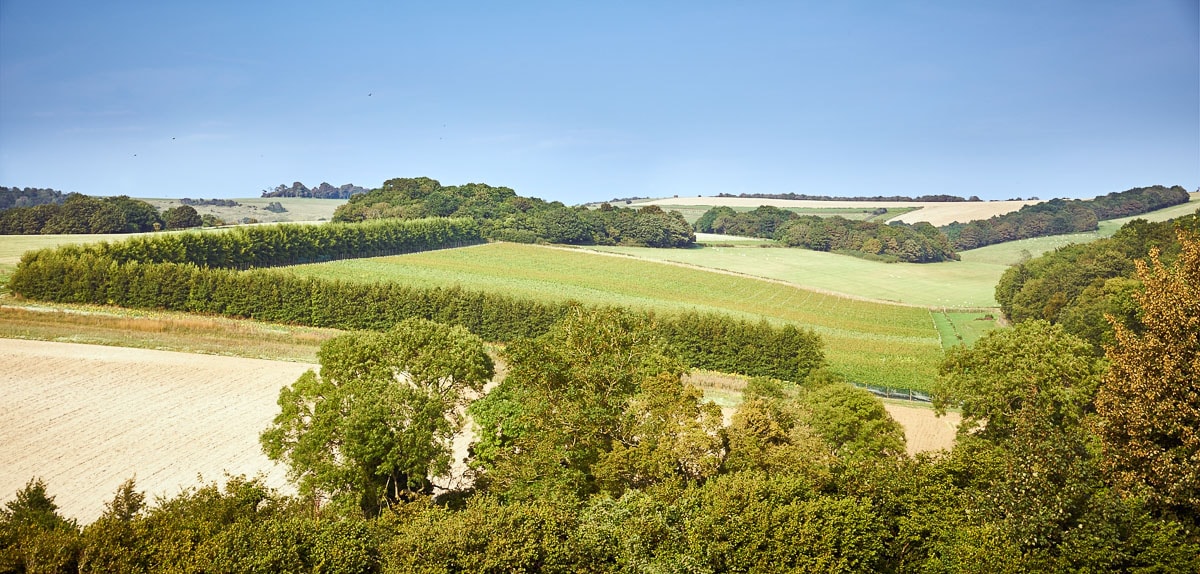 Wiston Estate specialises in production of sparkling wines, so if you're a fan of bubbly, this is the Sussex wine tour for you!
Wine tours take place from April to October, and begin in the estate's original 16-acre chalk vineyard, before heading inside to the ancient Wine Barn for a tasting session of English Sparkling wines.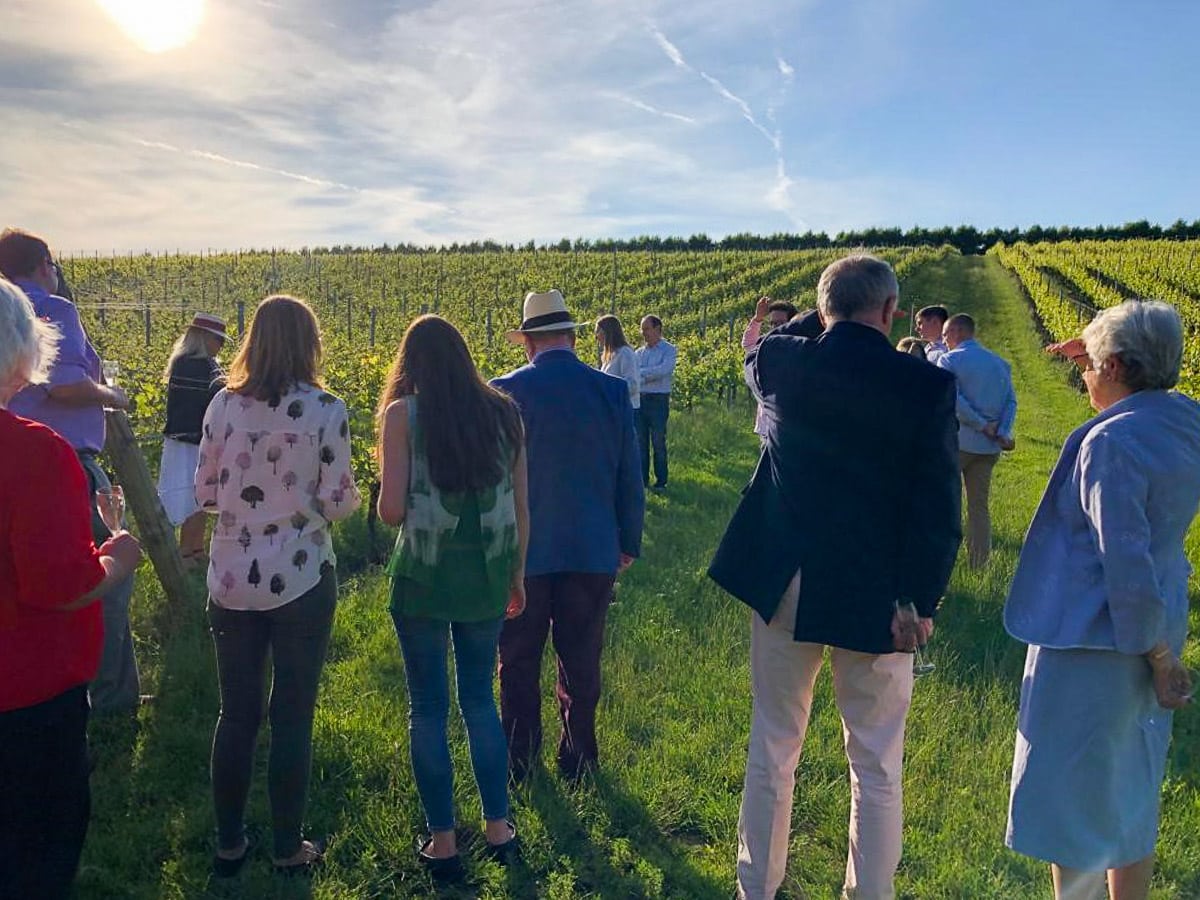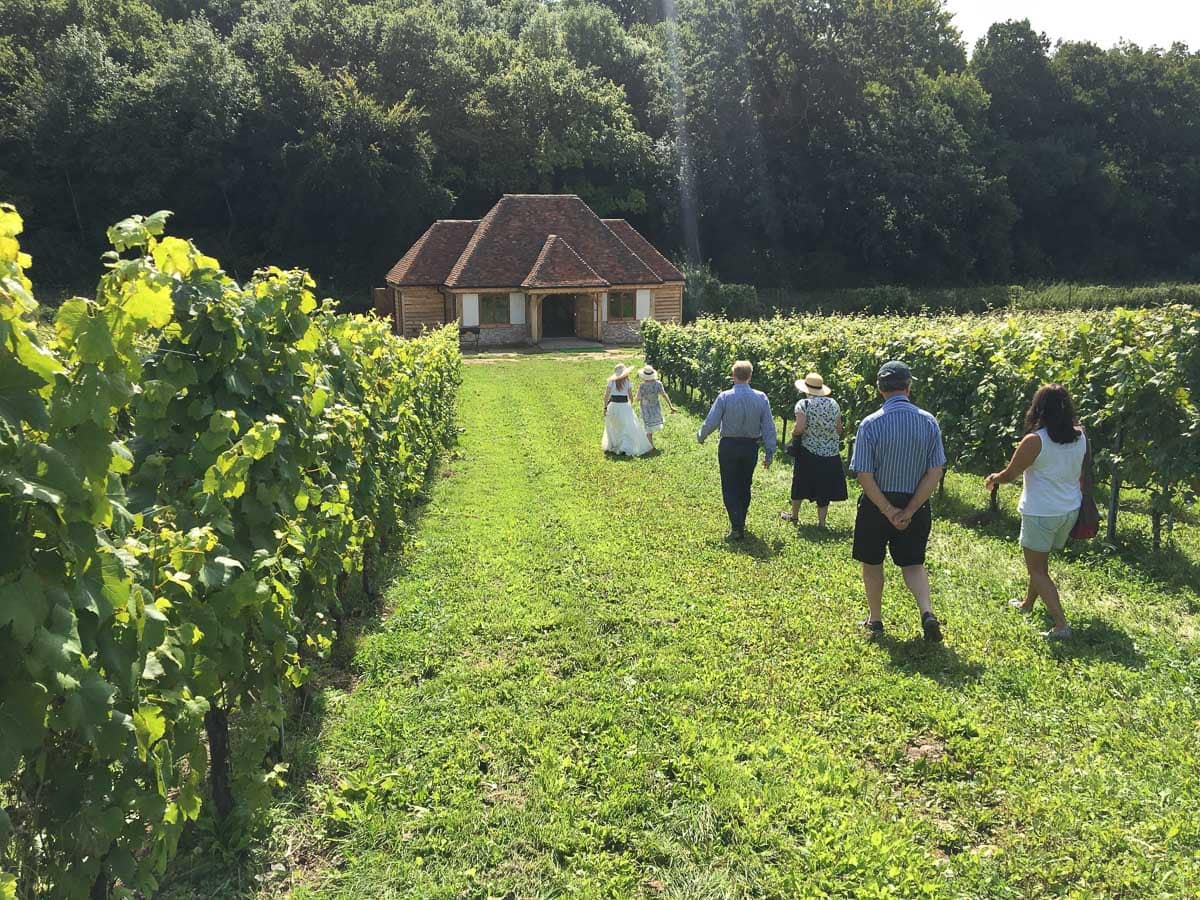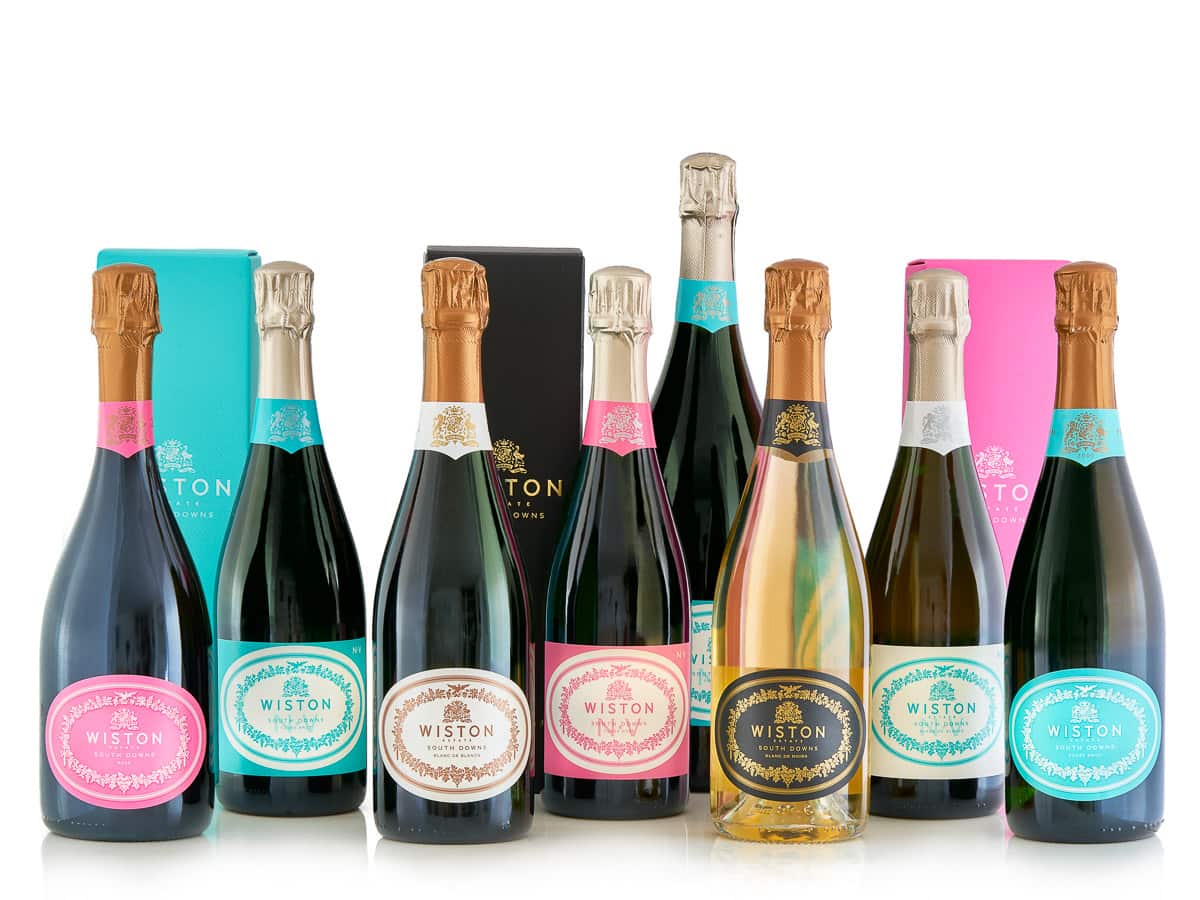 Address: Wiston Estate Winery, North Farm, Washington, West Sussex, RH20 4BB.
Find out more about the vineyard tours at Wiston Estate
I hope you've enjoyed reading about the Sussex vineyard tours on offer. If you're local, you could spend time visiting all of them over a period of time. If you can only choose one, let us know which you decide to visit!
Looking for somewhere to stay during your visit to these vineyards in Sussex? Use the map to search for accommodation nearby.


Enjoyed this post about these amazing Sussex wineries? Pin it for later….