From familiar house sparrows and pretty blue tits, to lesser known meadow pipits and chiffchaffs, these are the most common birds in the UK.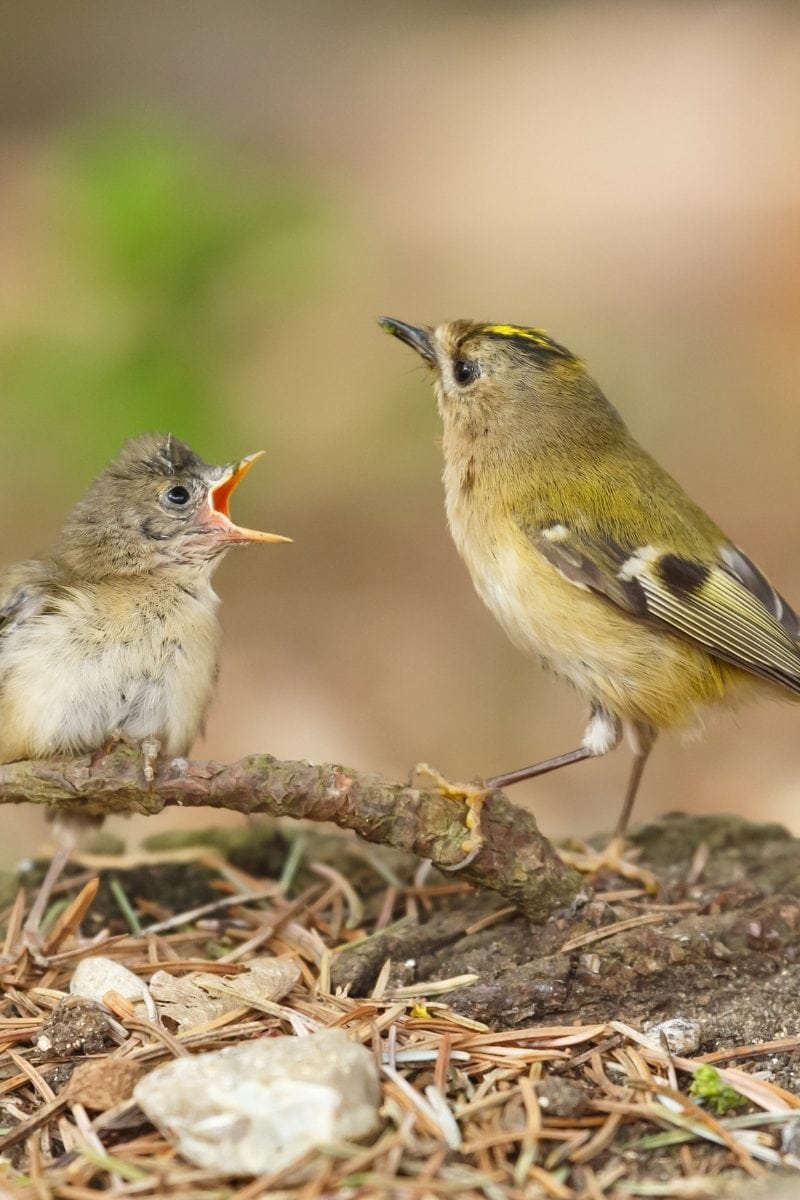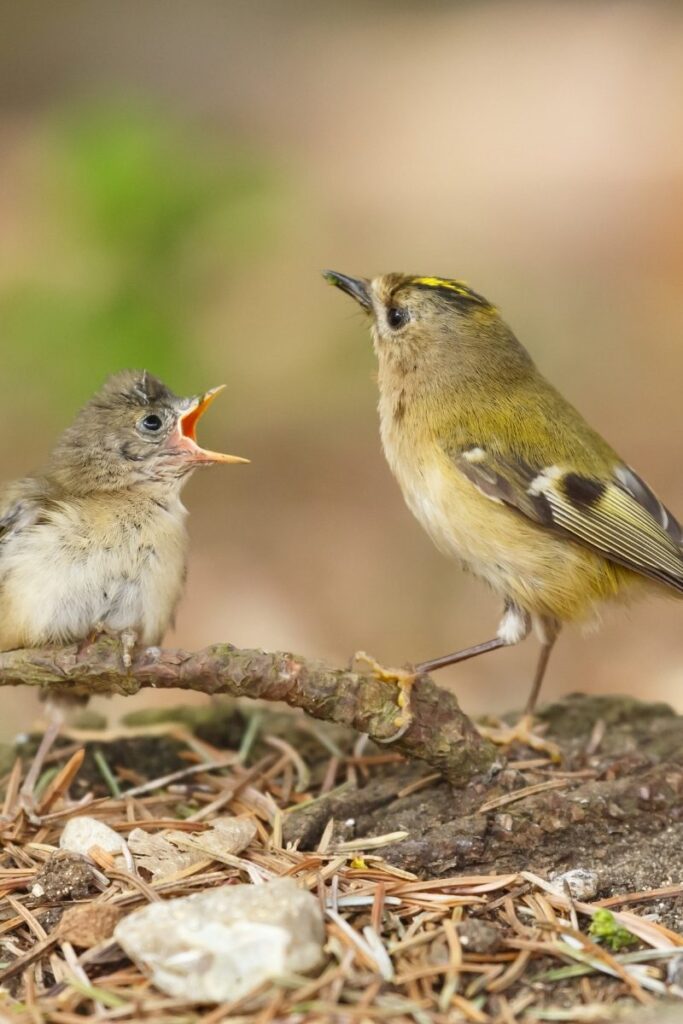 The varied landscapes of the UK are home to an incredible 626 species of birds. Their numbers fluctuate quickly with changes in climate, environment, and migration.  Some have become rare or endangered, and others have adapted well to life in towns and cities.
It's time to jump into our definitive list of the most common birds in the UK (by breeding pairs). Are they the same ones you see most often where you live?  You might just be surprised!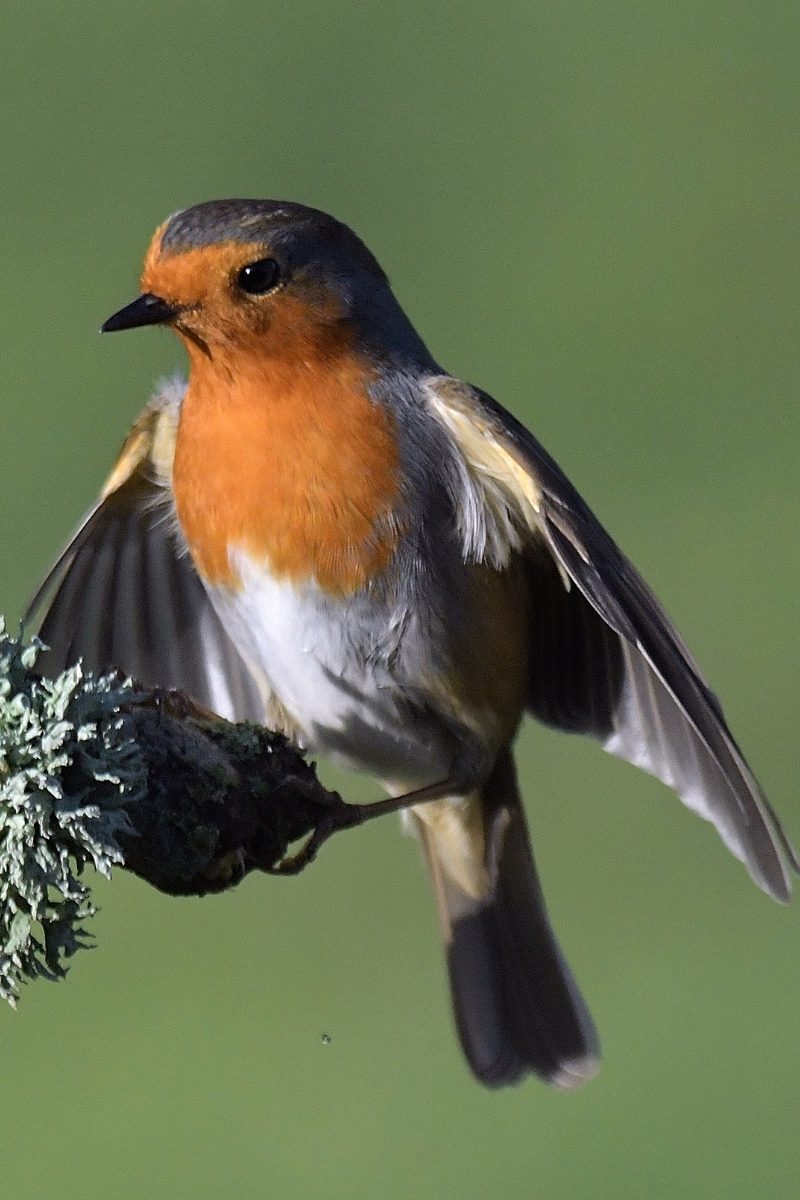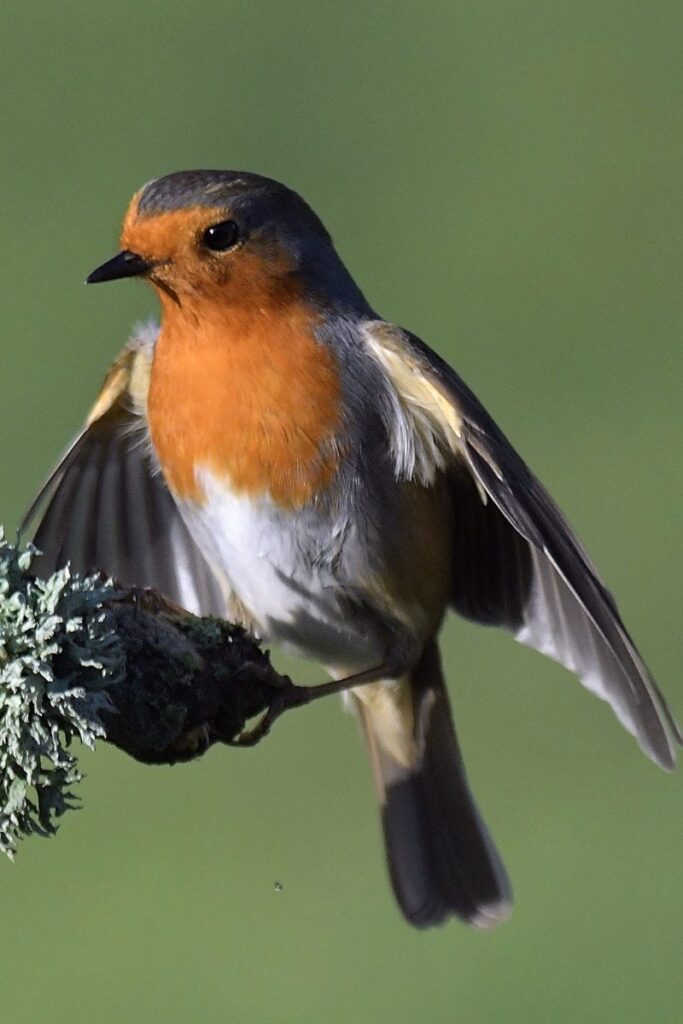 ---
Most Common Birds In The UK
Wren 
The most common bird in the UK is the tiny wren. This tiny round brown bird is just 9-10cm long but has thrived to reach a population of 11 million breeding pairs. You might hear this small bird it before you see it, as wrens have an incredible ability to hit two notes at the same time!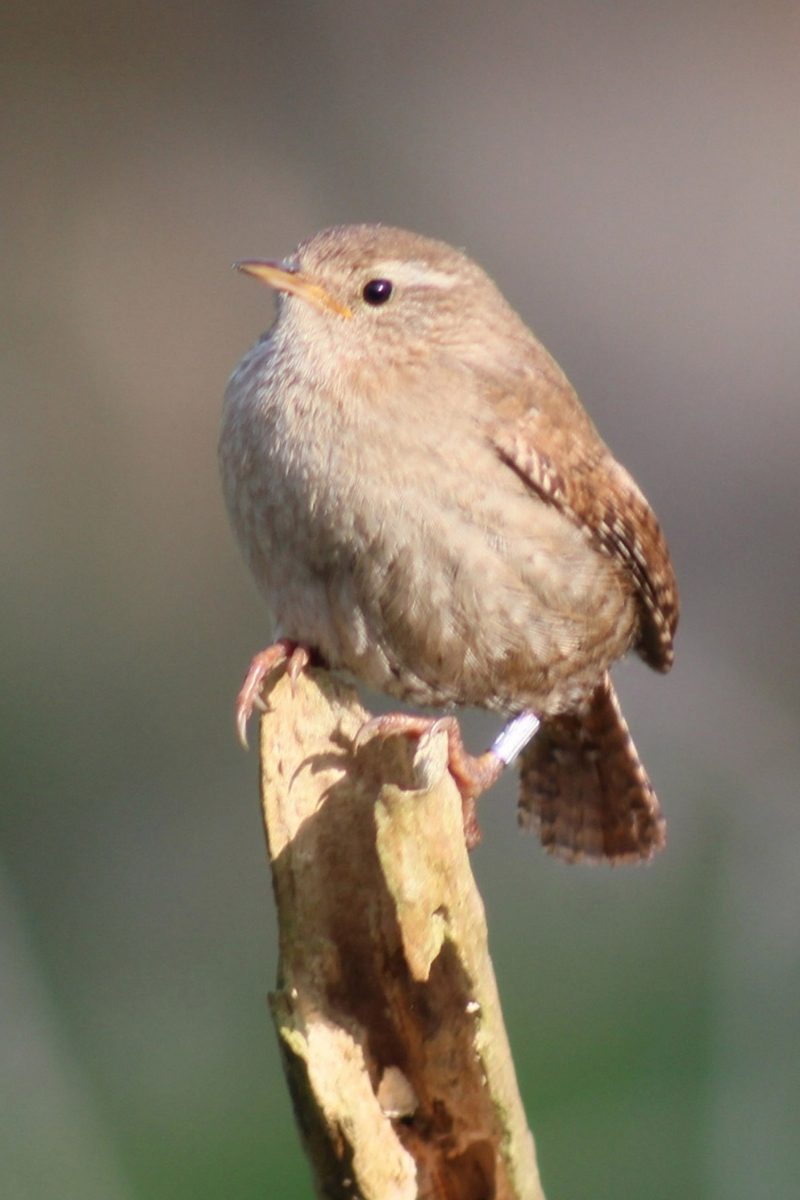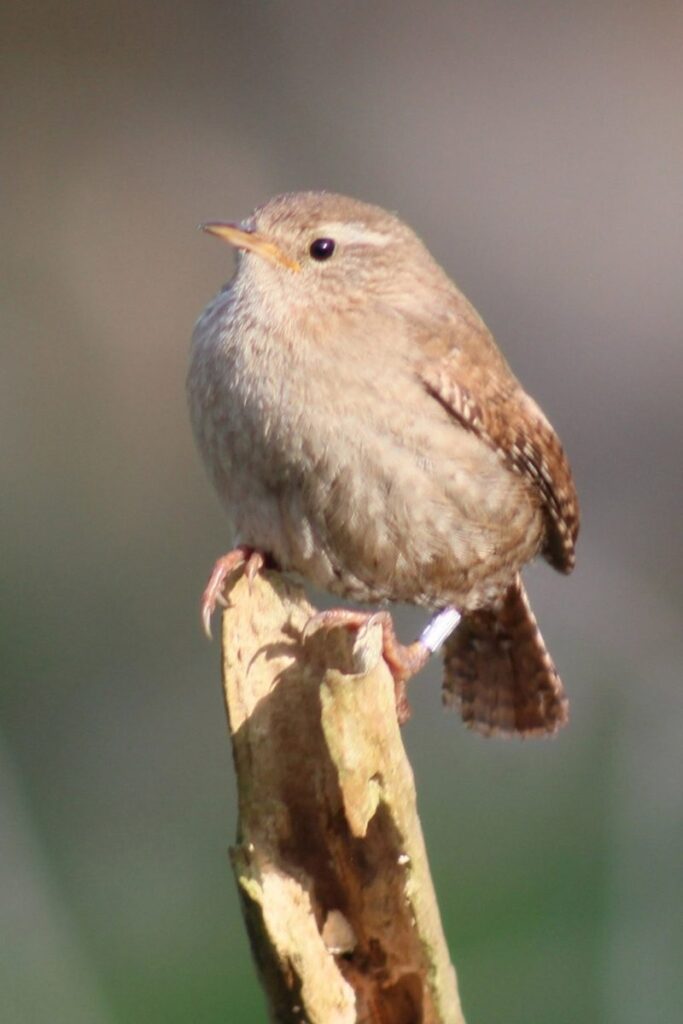 Robin 
Voted Britain's favourite bird, robins are a year-round resident in gardens throughout the UK. There are approximately 7.35 million breeding pairs, and both the male and female have the famous orange red face and chest.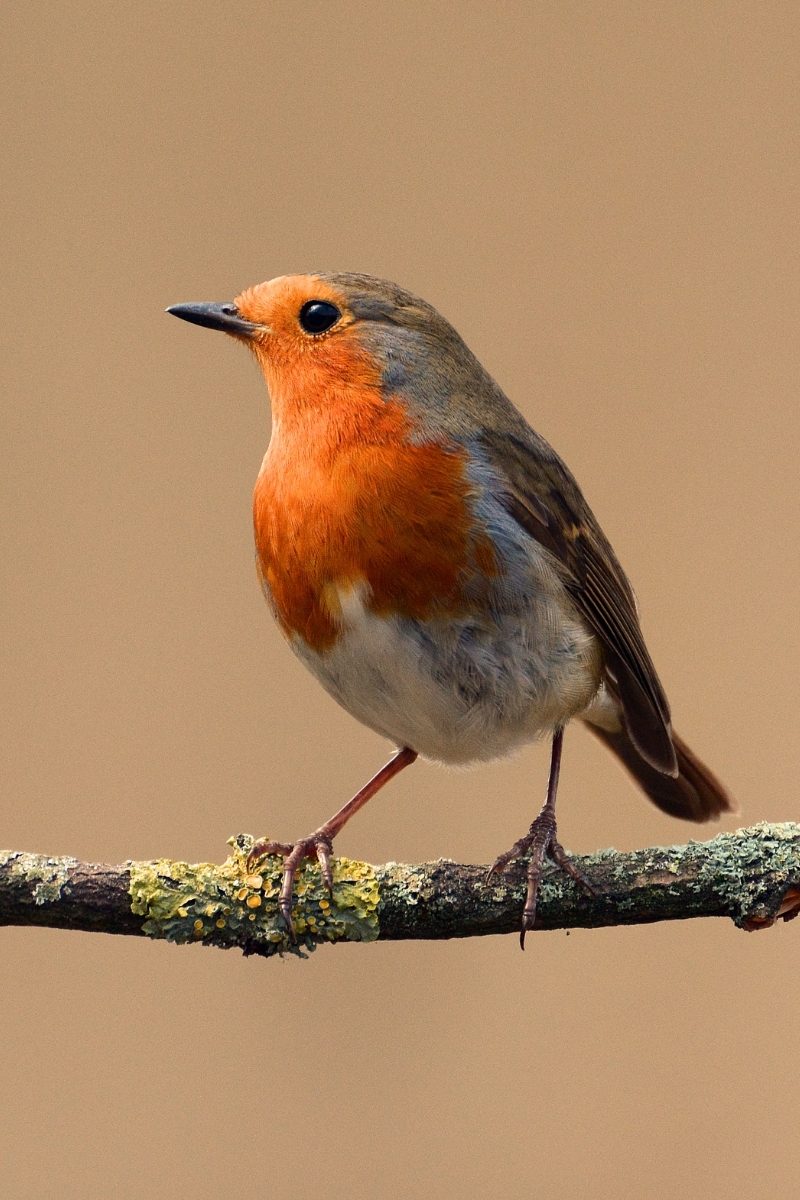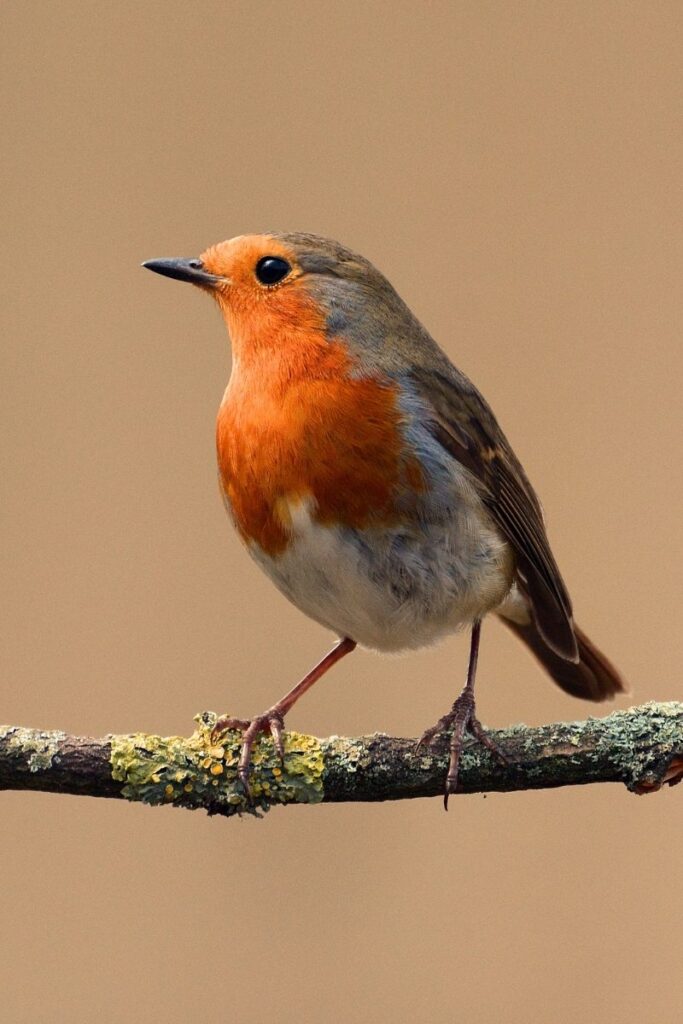 Robins often show up after you've been digging in the garden as they love to eat snails and worms from freshly dug ground! They're also synonymous with Christmas in the UK. I just love them – they always bring a smile to my face!
House Sparrow
House sparrows are the most common bird in Scotland, and found in large numbers in urban areas of the UK. There are 5.3 million pairs of these small birds, but sadly the population is now in steep decline and they are considered endangered native British birds. Males have a black bib and grey head tops, whilst the females are all brown.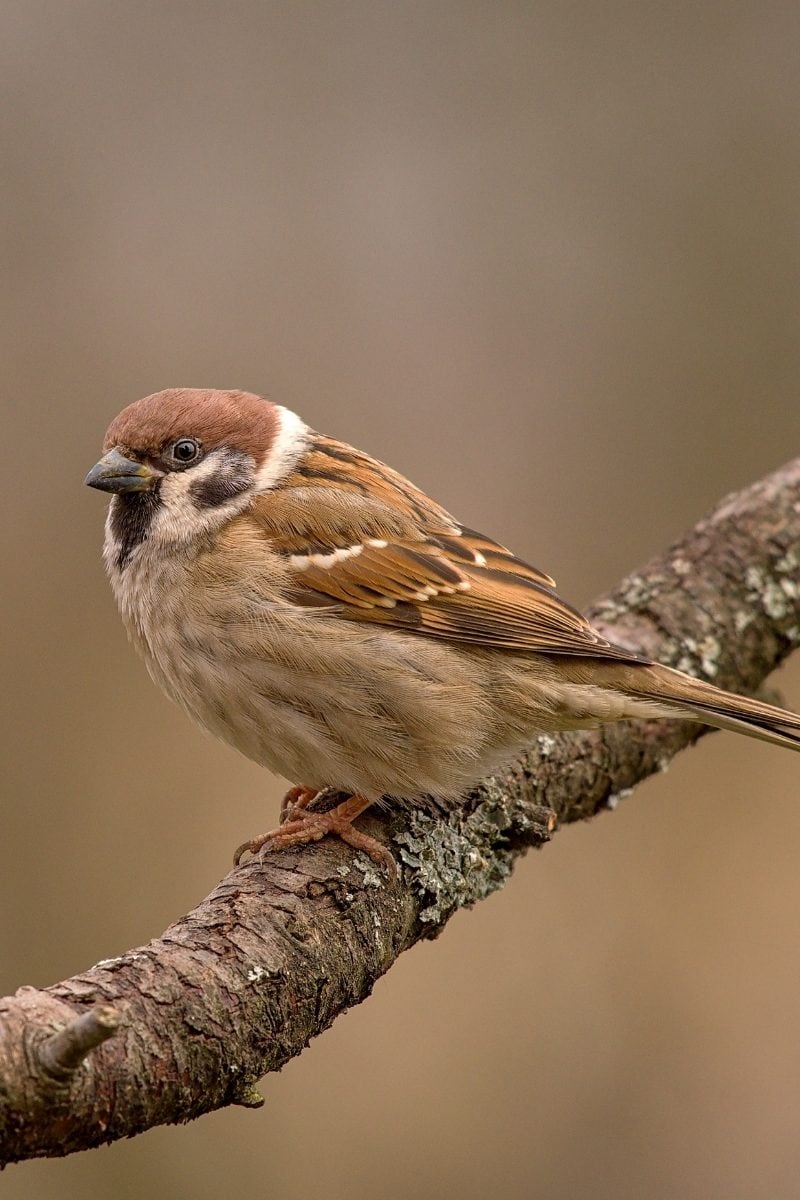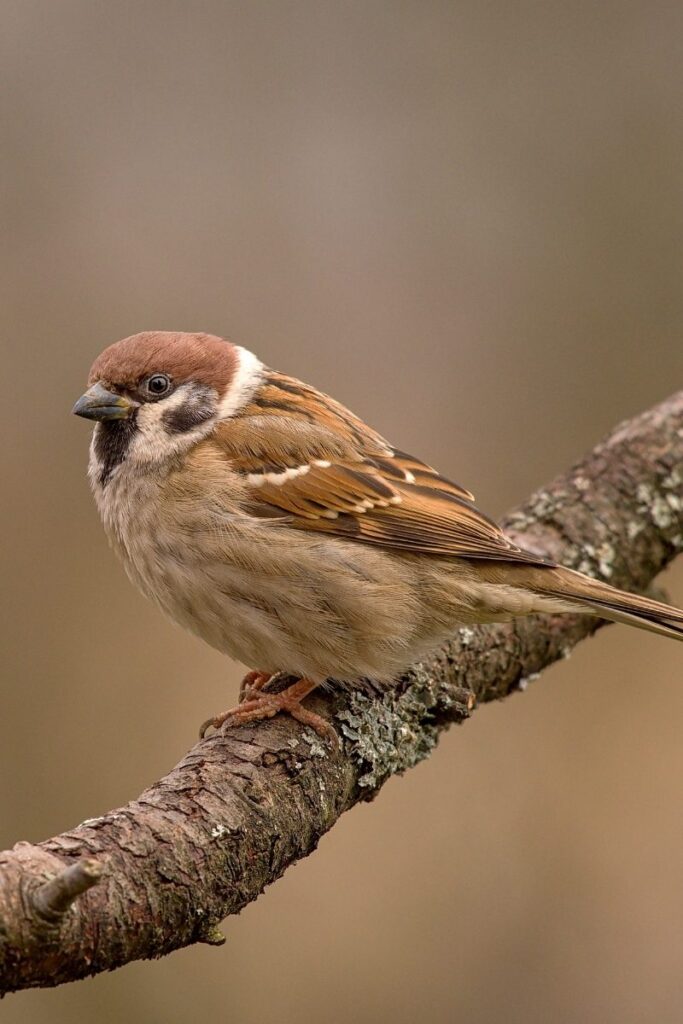 Wood Pigeon  
Wood pigeons (5.2 million pairs) are a blue grey colour with pinkish chests, and white throat patches ringed with iridescent green or purple. The females have less white on their throats, and their chests are less pink than the males.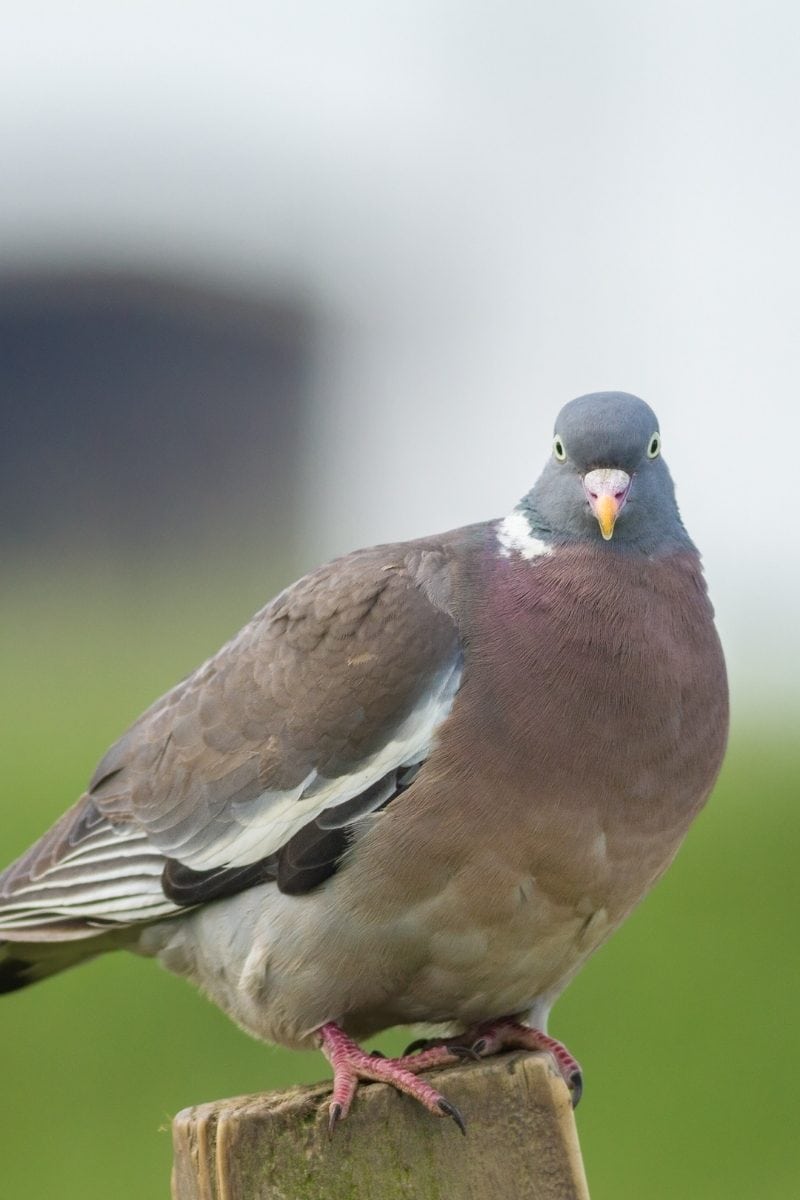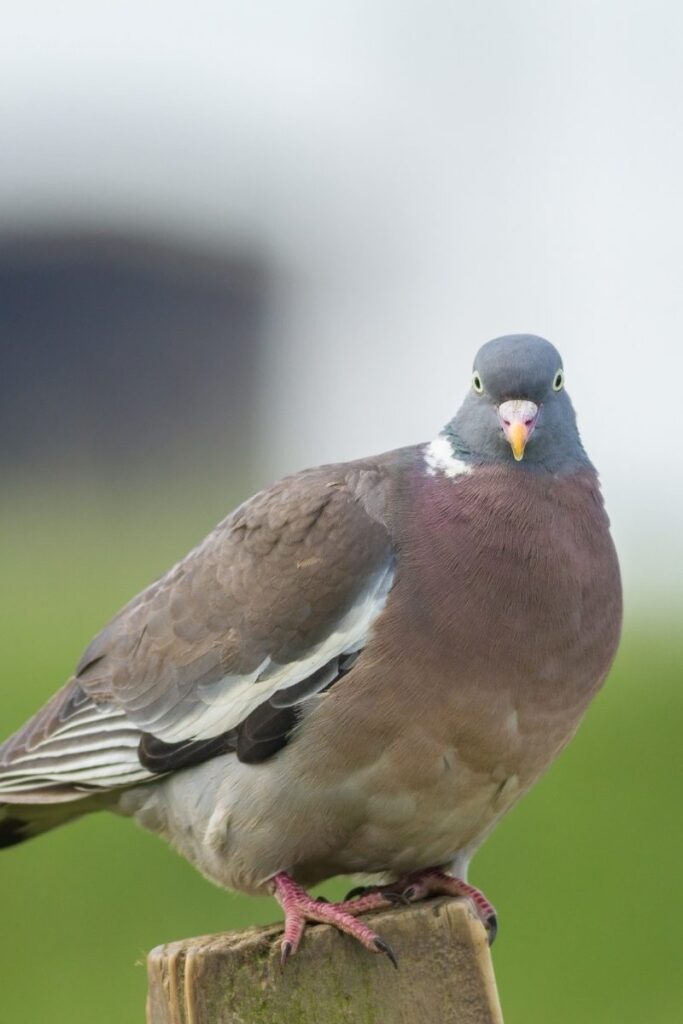 They differ from the paler collared dove (860,000 pairs) who are the ones who make the familiar 'cooing' sound. Many think of pigeons as the most common birds in the UK as you see them everywhere… and often when you don't want to! They're particularly common around key landmarks such as Trafalgar Square in London!
Blackbird   
Male blackbirds are an easy bird species to identify thanks to their all-black bodies and striking yellow beaks. Female and young blackbirds are often brown, sometimes with spots and streaks. There are around 5 million pairs in the UK, and numbers stay high as they can have two or even three broods each season.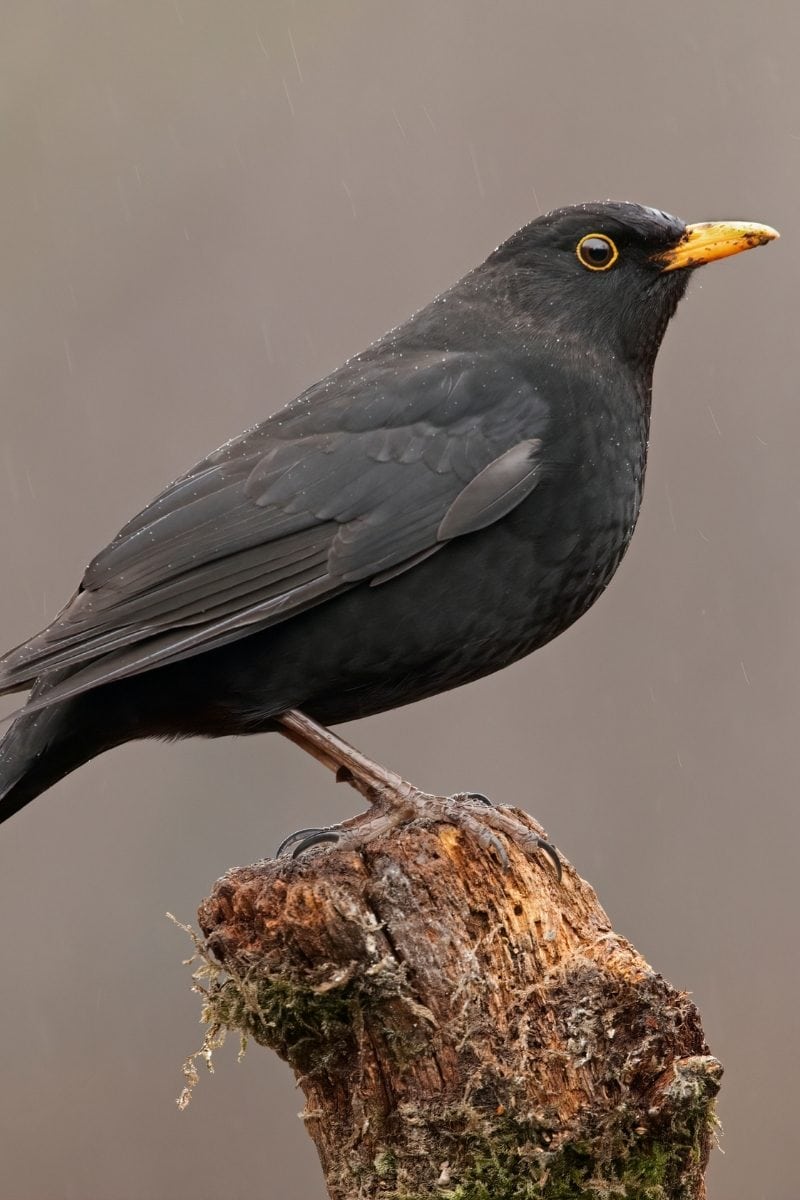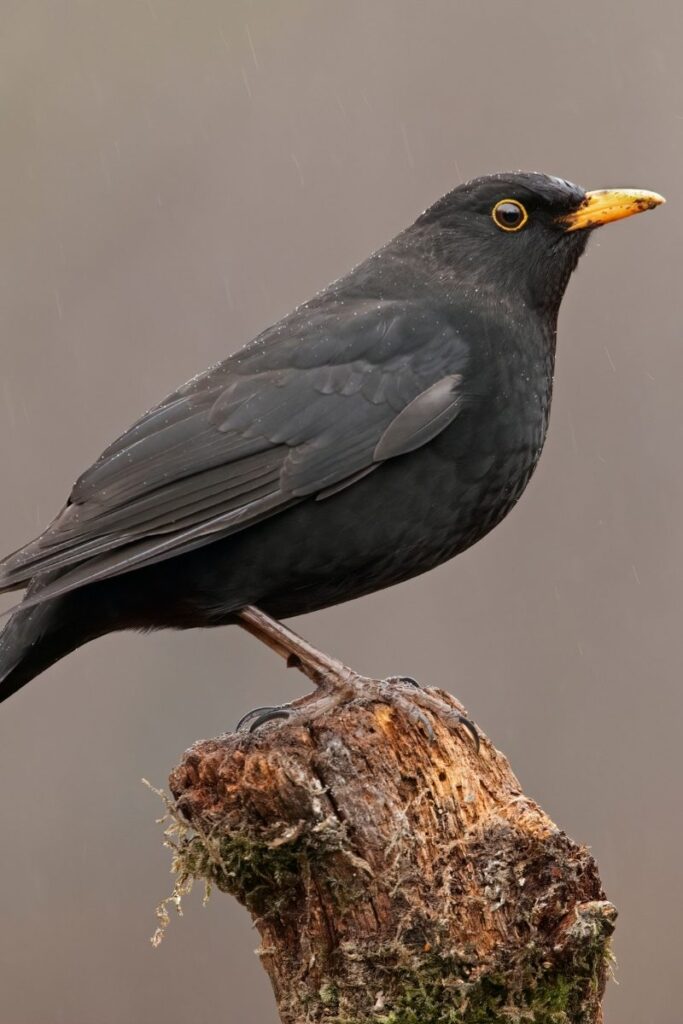 Chaffinch 
Chaffinches are one most common British garden birds with around 5 million breeding pairs in the UK. They have a rusty red face and breast, a grey head, and brown and black wings with distinctive white bars.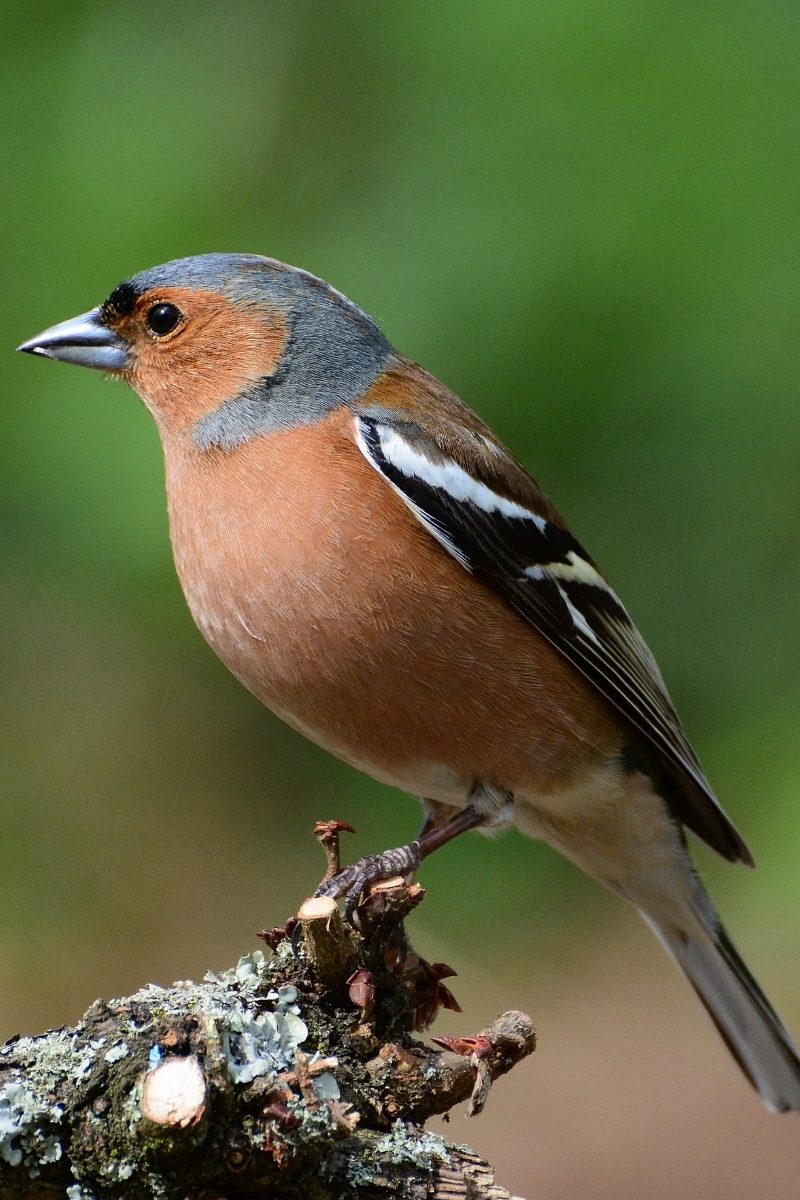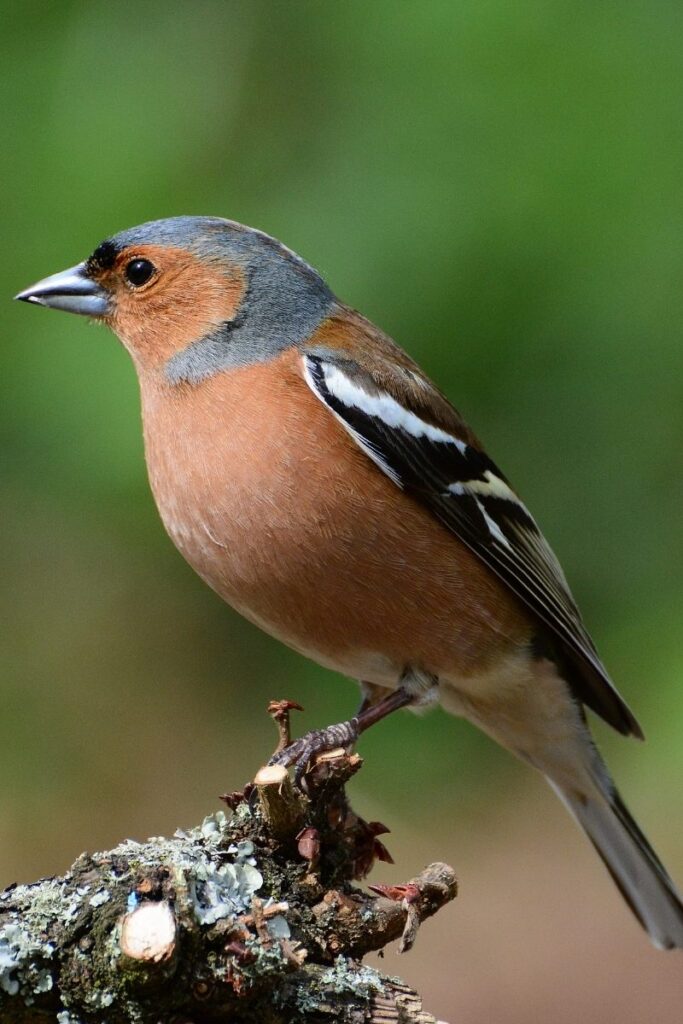 Chaffinches prefer eating seeds, so you'll probably spot them on the floor under your bird feeder, or hopping at the base of a hedge!
Blue Tit
Easily recognisable with its bright blue, yellow and white body, blue tits (3.4 million pairs) are amongst the most common birds in the UK. If you'd like to attract these pretty birds, try loading your bird feeder with fatty foods during winter.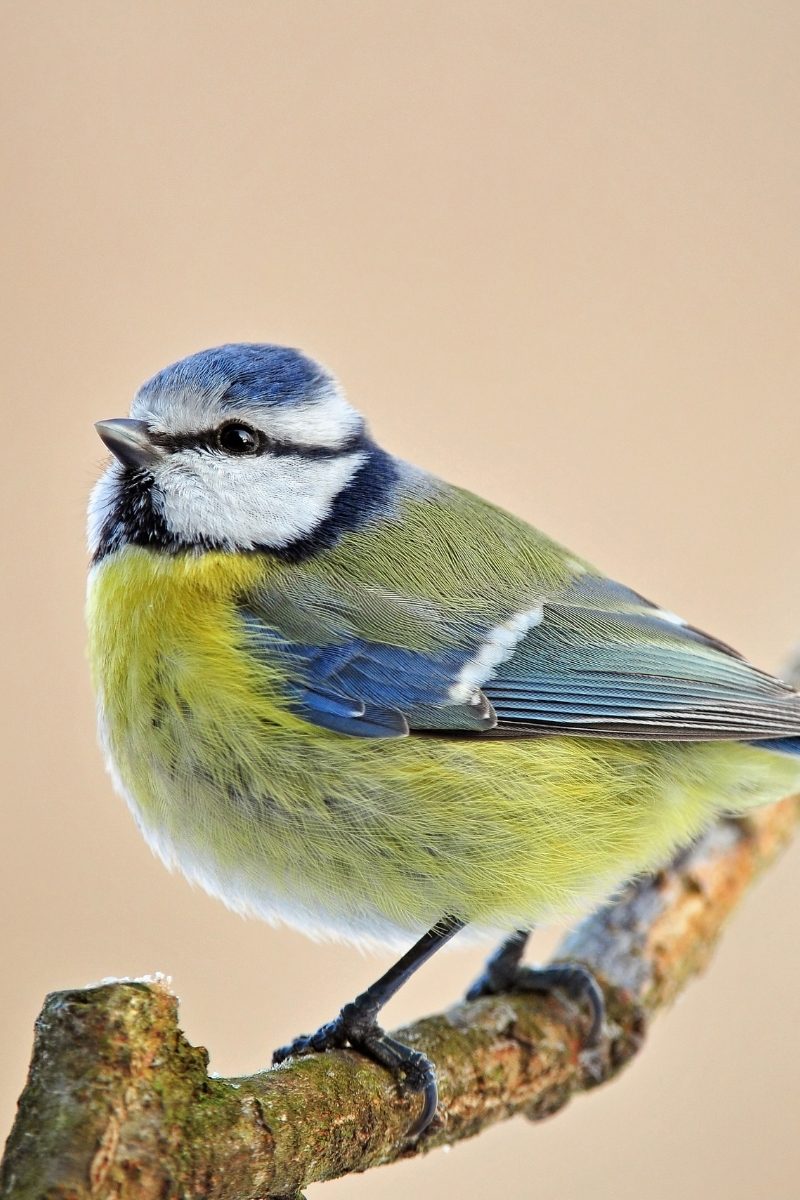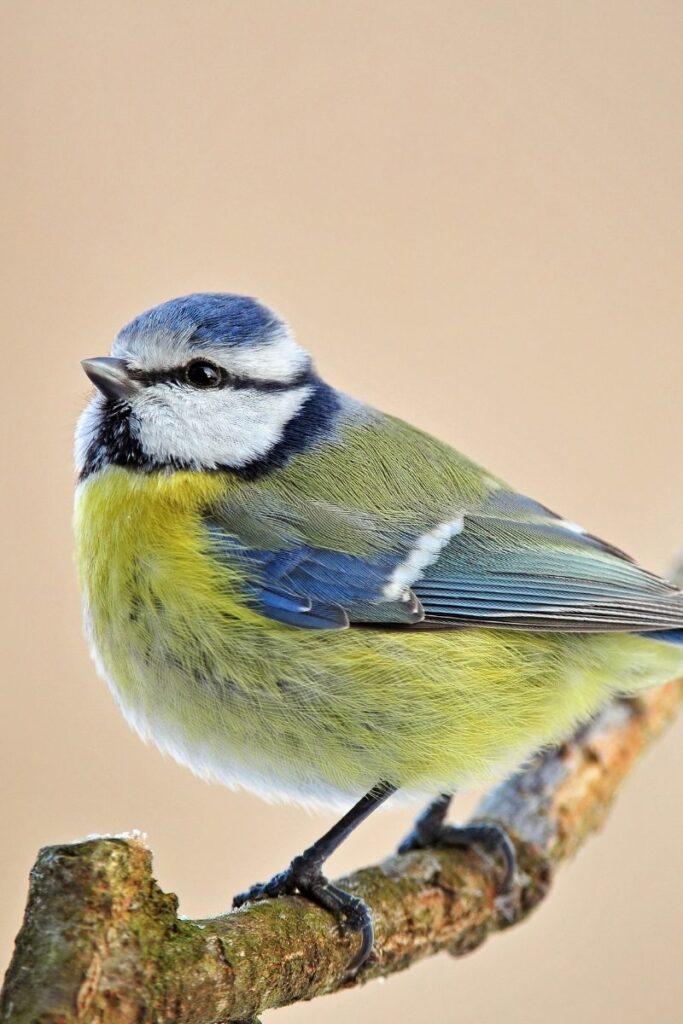 Blue tits are also the most common of the tit family, followed by the great tit, coal tit, and long-tailed tit.
Dunnock
Although they may be lesser known, with 2.5 million breeding pairs, Dunnocks are amongst the most common birds in the UK. They are solitary birds, and nest in hedges rather than trees. You might not spot them quite so easily as they have a nervous look and like to stay close to the ground in sheltered spots.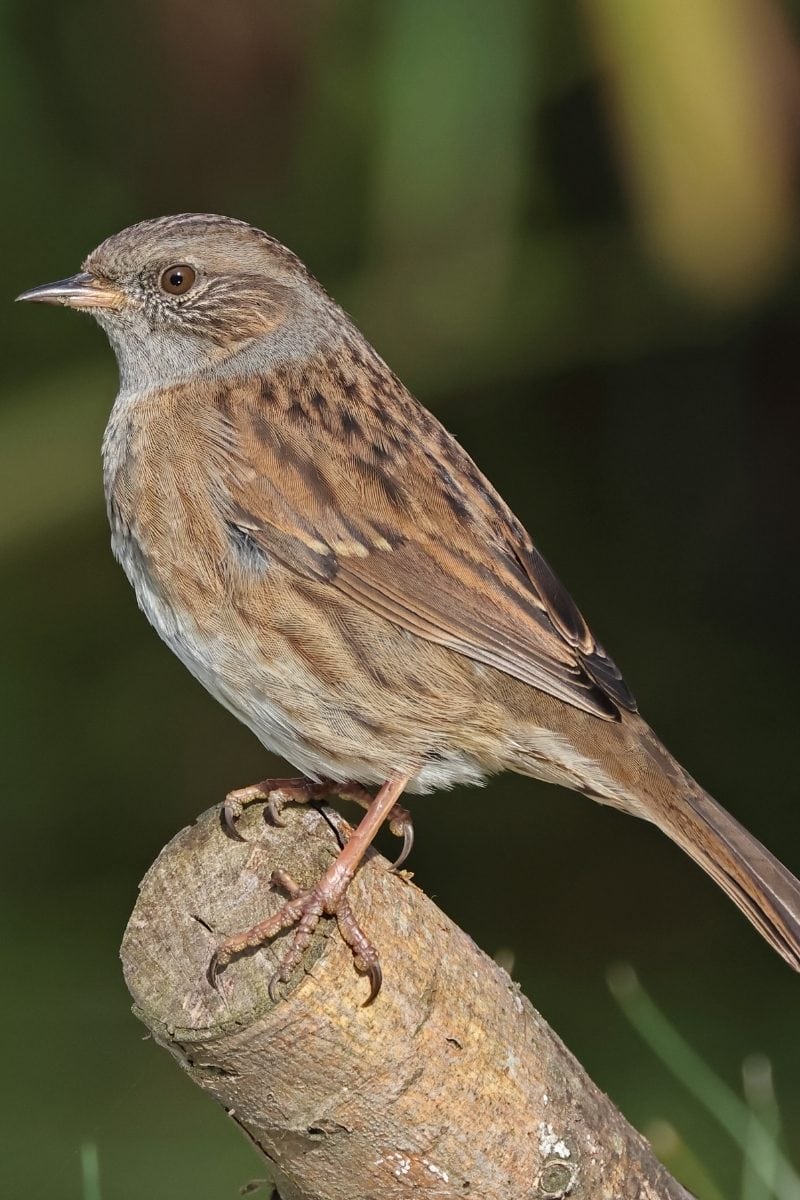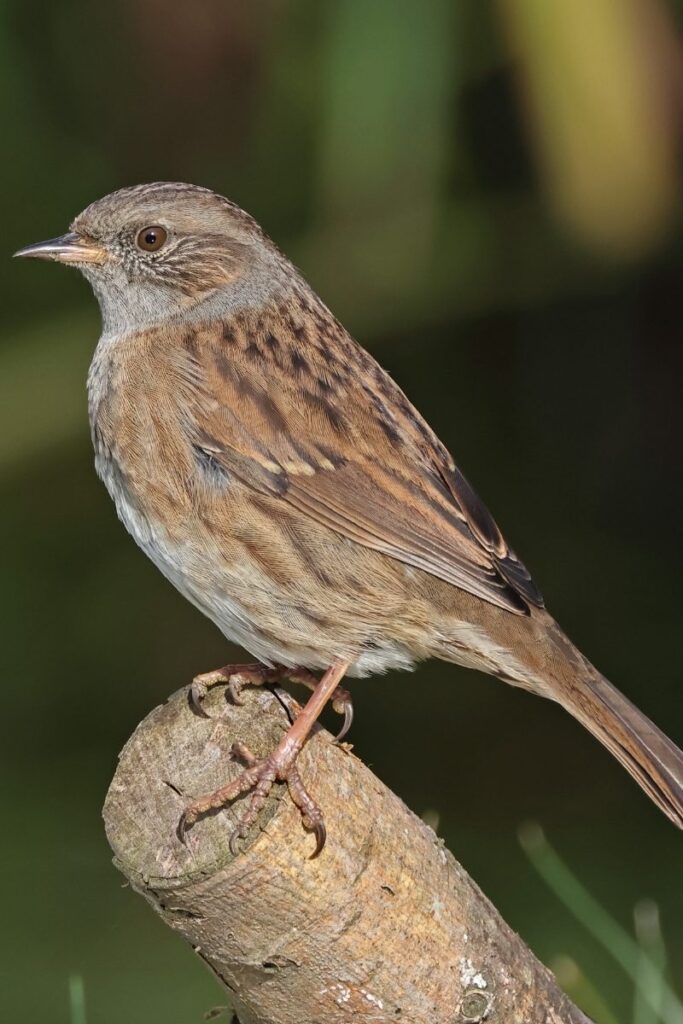 Meadow Pipit 
Although you may think of them as rare birds, meadow pipits (2.5 million pairs) are a common songbird in the uplands and moors of the North West.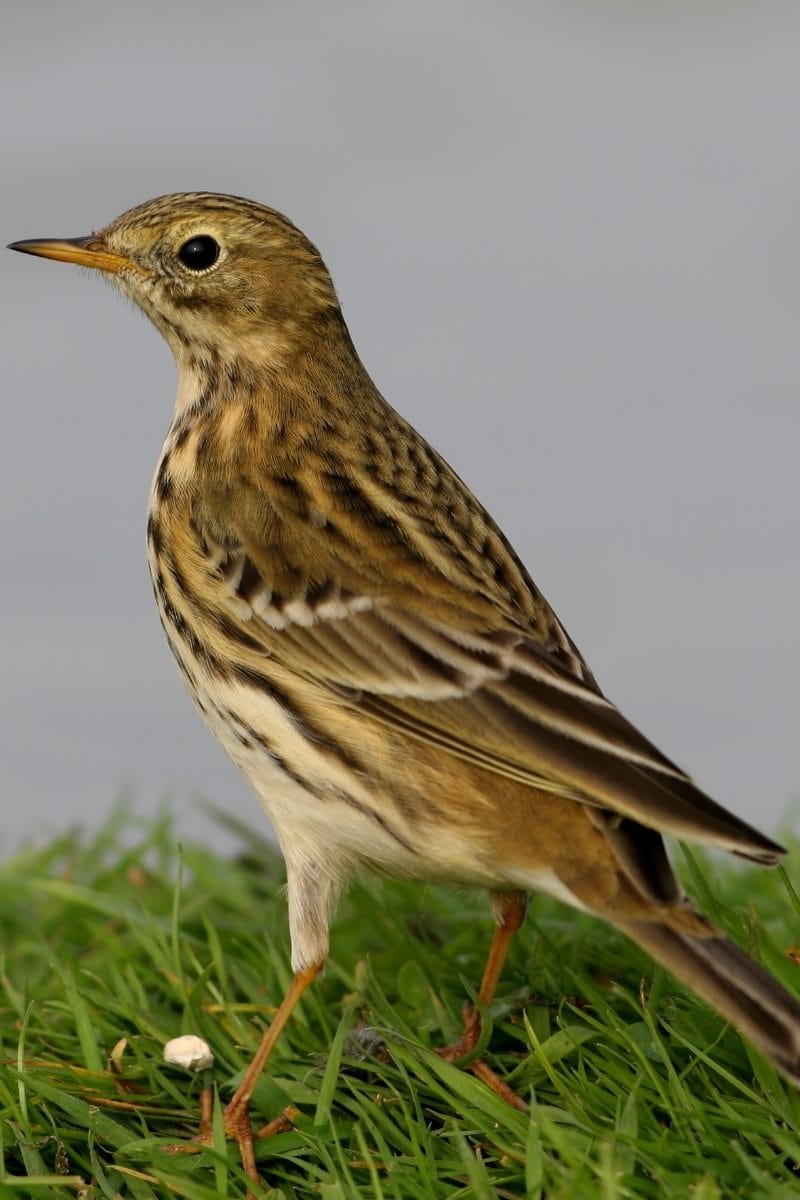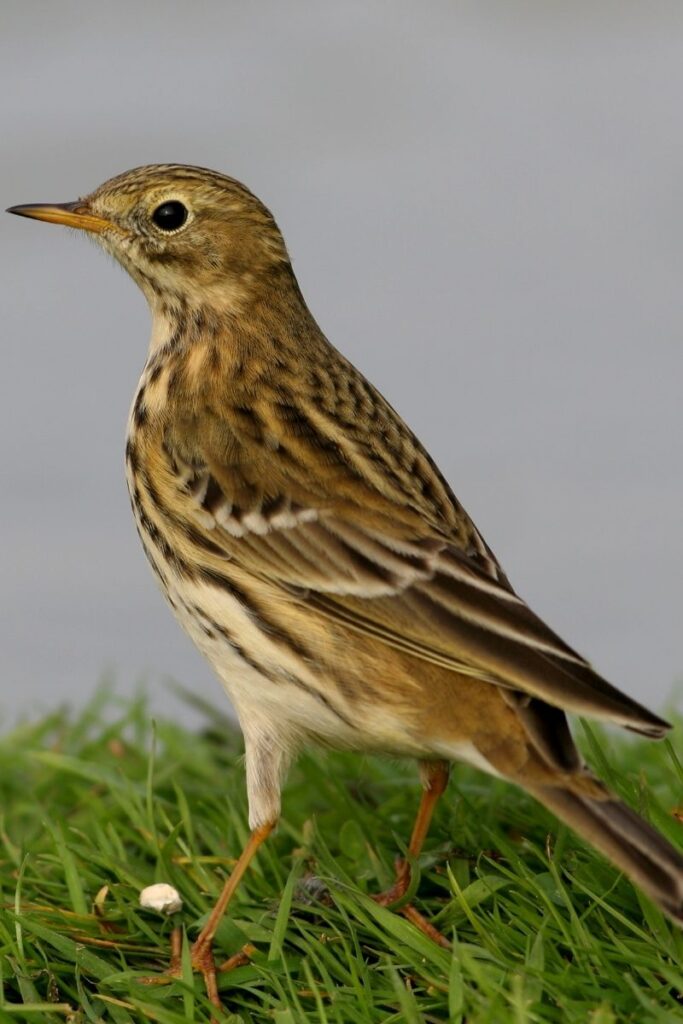 In winter, this small bird moves to the lowlands, or migrates to Europe. Grey brown, with white bellies and outer tail feathers, they are recognisable by their jerky flight pattern.
Willow Warbler
Willow warblers (2.4 million pairs) are visitors to the UK, breeding in Europe and migrating to Southern Africa for the winter. These slim birds are a greenish colour, with a pale-yellow underside, off-white belly, and pale legs.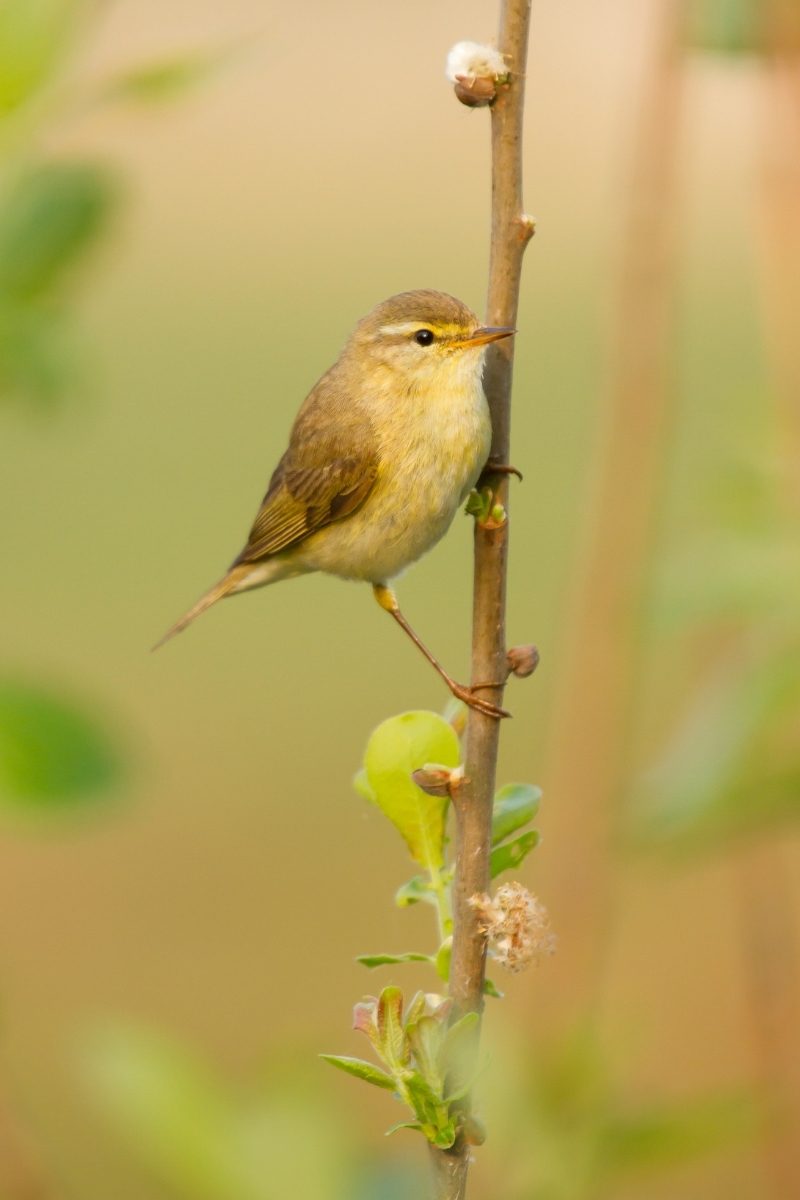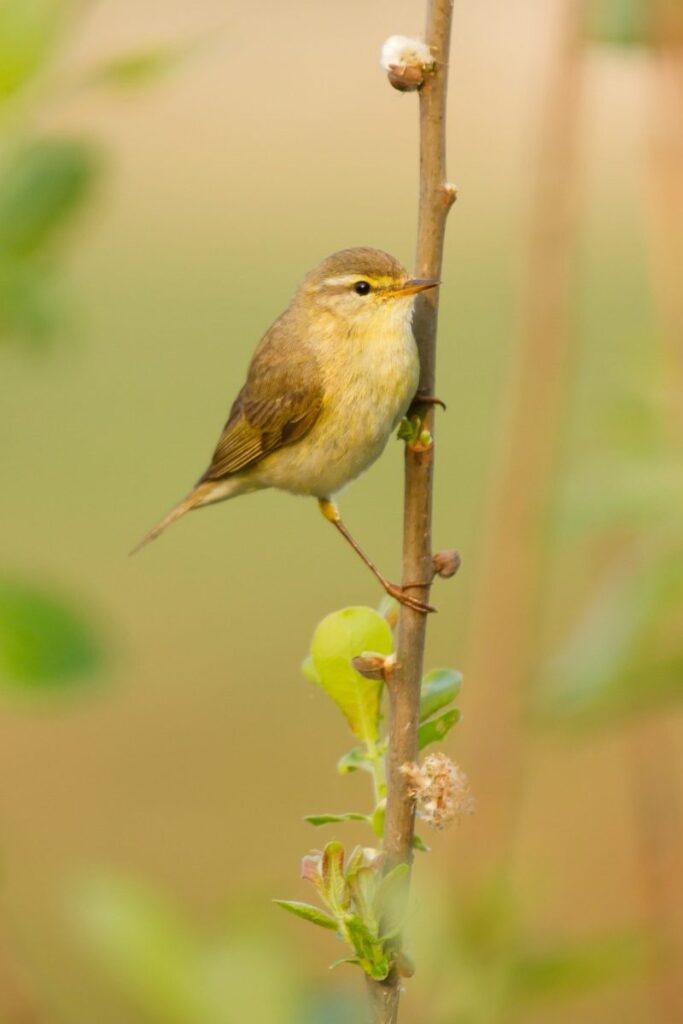 If you see one with dark grey legs, or making a 'chiff-chaff' call, then you've actually seen a chiffchaff, not a willow warbler! It's an easy mistake to make!
Great Tit
Great tits (2.25 million pairs) have a black head, white cheeks, and a yellow belly with a black stripe. They are the largest birds of the UK tit family and aggressively chase other birds away from the bird table if they want to feed. They like to nest in holes, so you might see them checking out your bird box!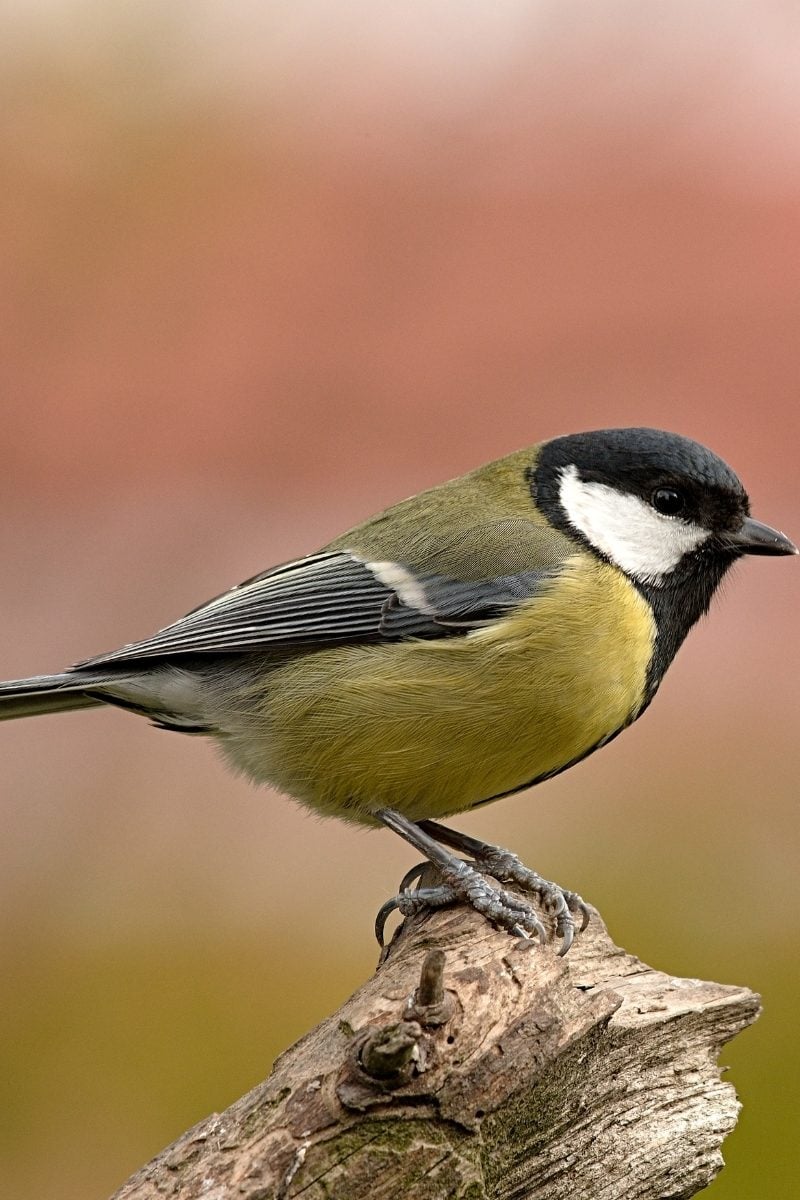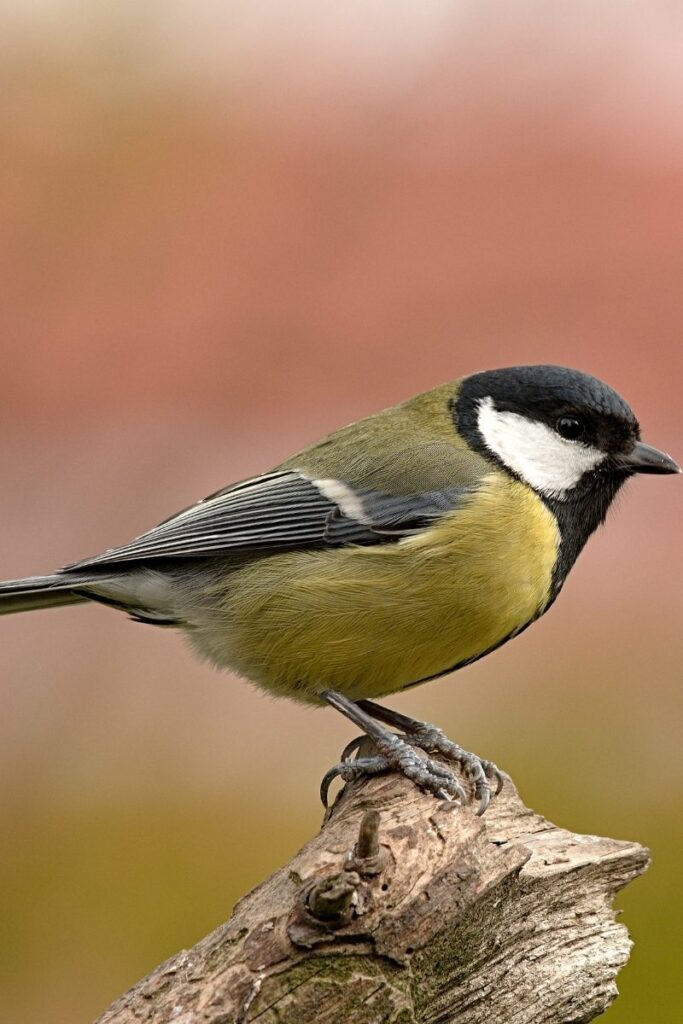 Starling
Starlings (1.8 million pairs) are still common British garden birds, but a population drop means they now have endangered species status. Although they look like small black birds, they are a lovely glossy purple green when you see them close up. You'll usually see them in loud, noisy flocks. I hope they experience a revival as it'd be such a shame for numbers to drop any lower.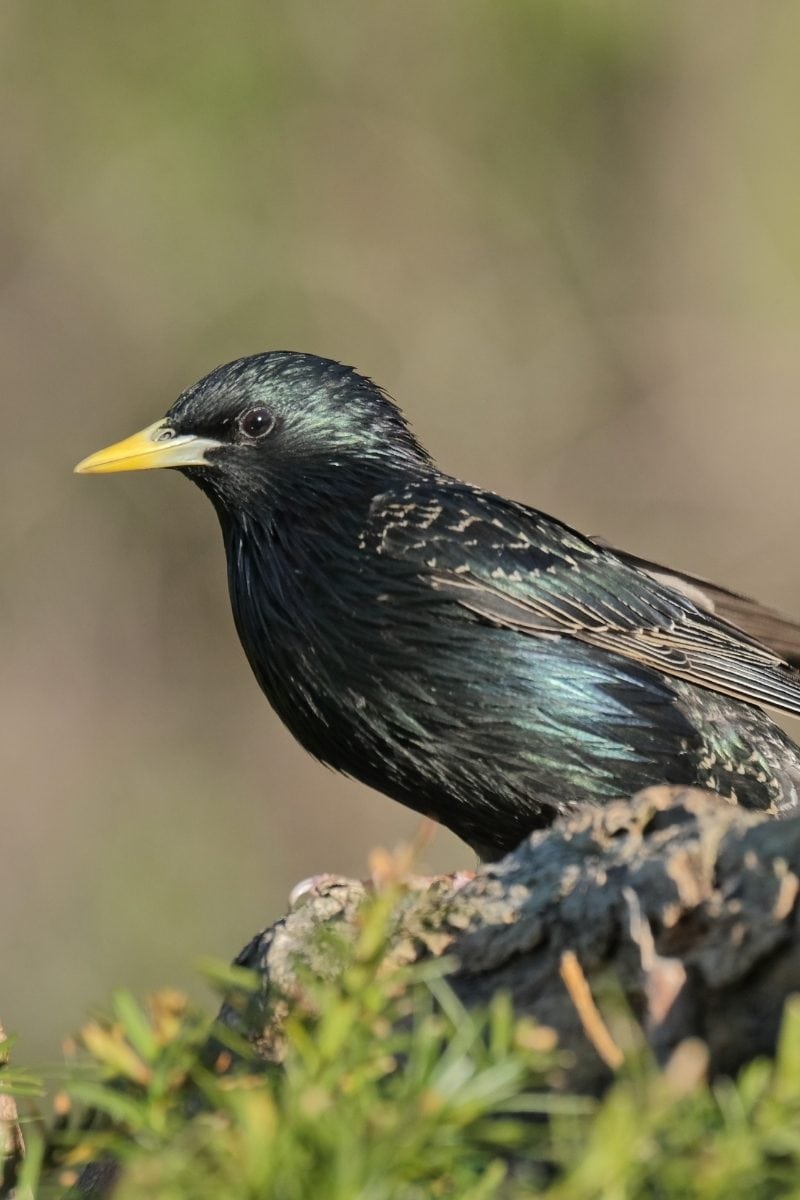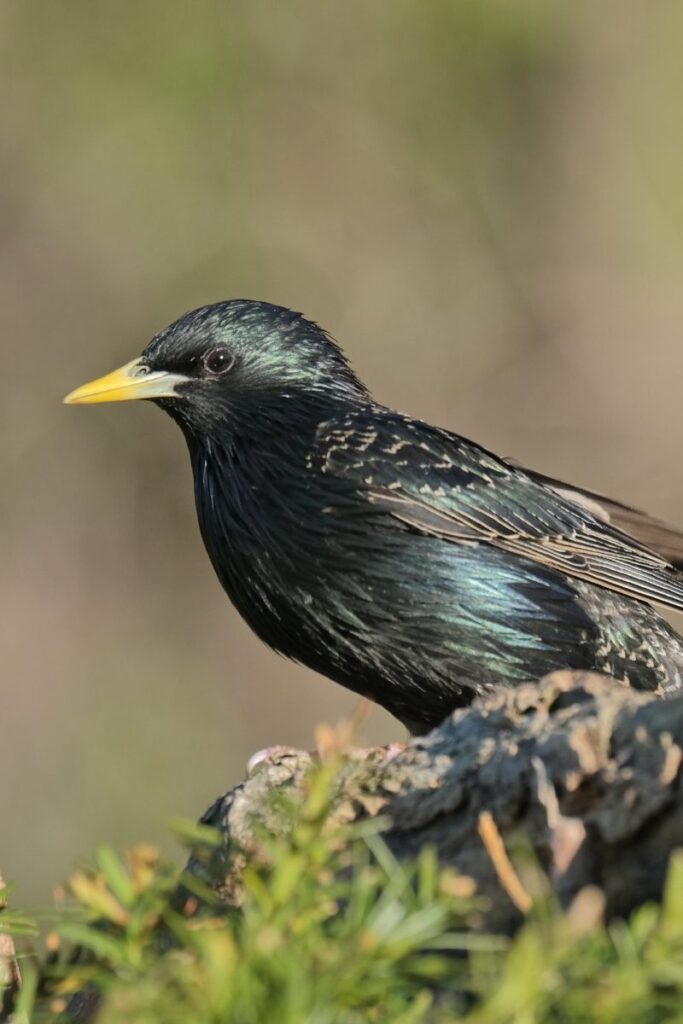 Greenfinch  
These olive-green birds (1.7 million pairs) are easy to identify by the yellow streak on their wings and tails. They are regular visitors to garden bird feeders across the UK.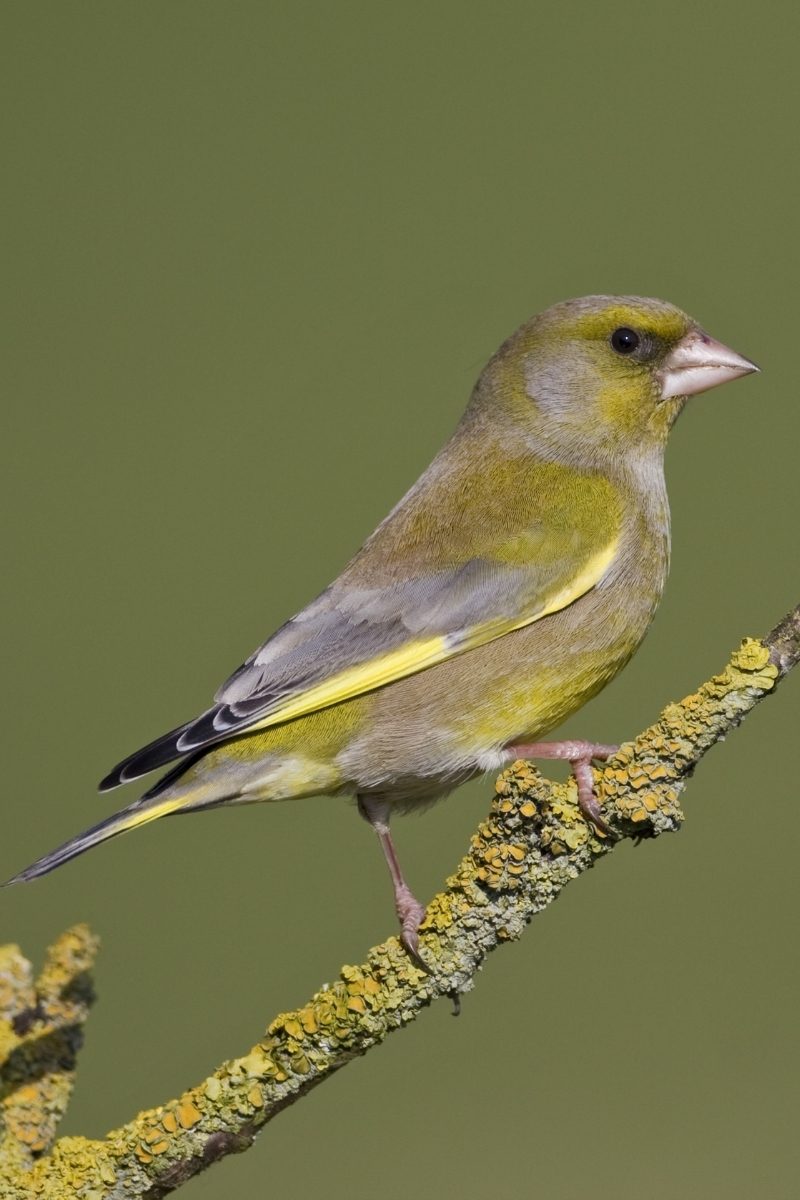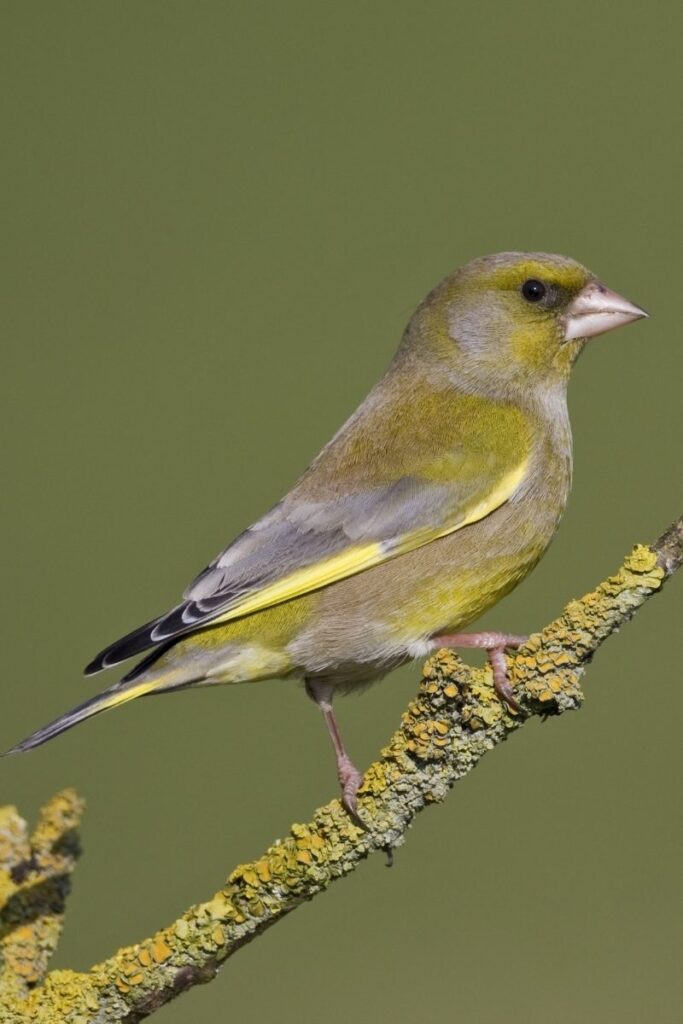 If you want to attract them, I'd recommend popping some sunflower seeds in your bird feeders or on a bird table. Their inflight birdsong is a wheezy 'tooo-eeee' sound, which you'll identify easily once you've tuned your ear in!
Rook
Rooks (1.4 million pairs) are one of the most common birds in the UK's countryside. These large black birds are very social, and you'll usually see them in flocks, or nesting together.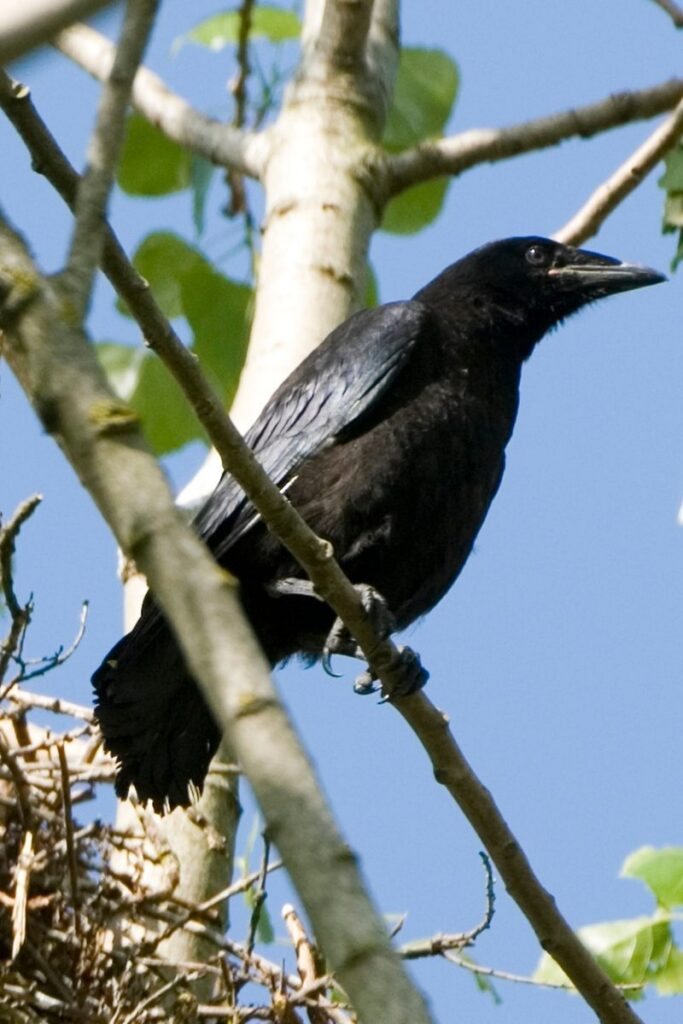 You might mistake them for crows, but there are a few things to look out for. Rooks can be distinguished from crows by their pale faces and the lack of feathers around their beaks. 
Jackdaw 
Jackdaws (1.4 million pairs) are the smallest of the crow or corvid family. They are common birds throughout most of the UK, with the exception of the Scottish Highlands. They are usually found in groups, and are recognisable by their 'jack-jack' call.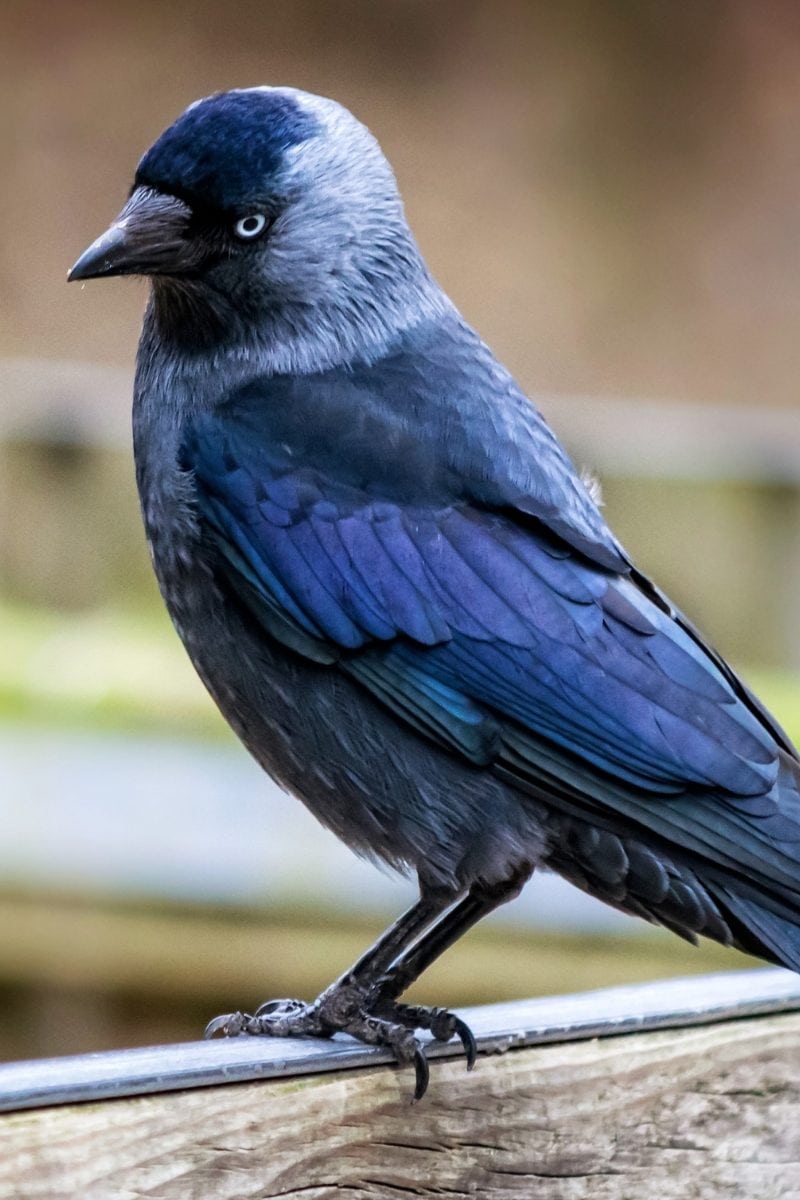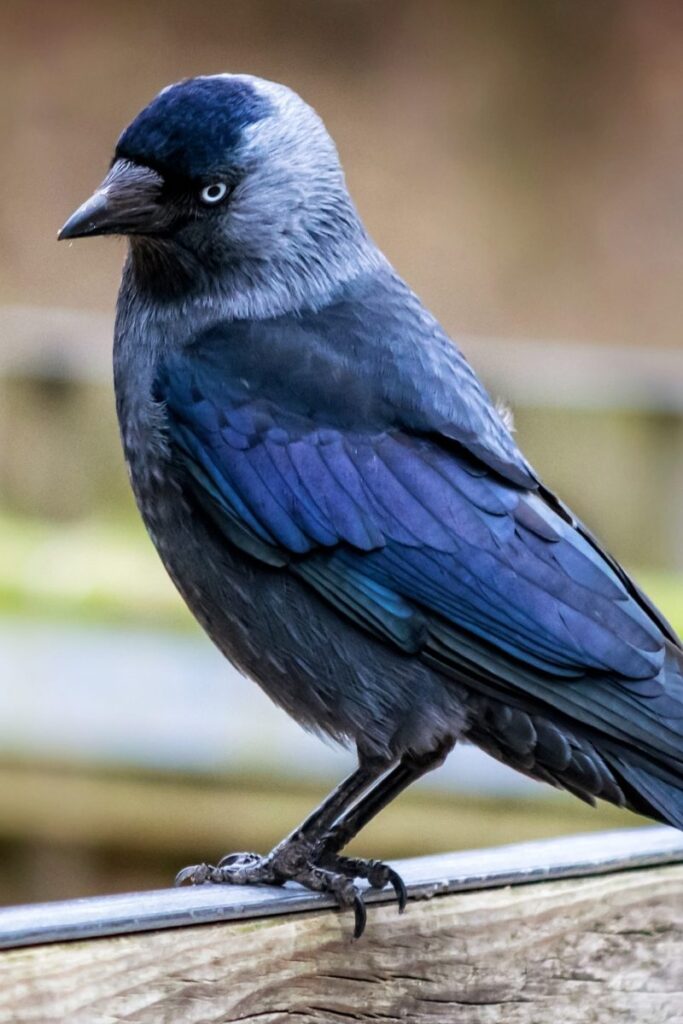 Chiffchaff
Chiffchaffs (1.2 million pairs) are grey brown birds with a pale yellow on their throat and breast, and brighter yellow on their wing tips. They are noticeably paler in summer.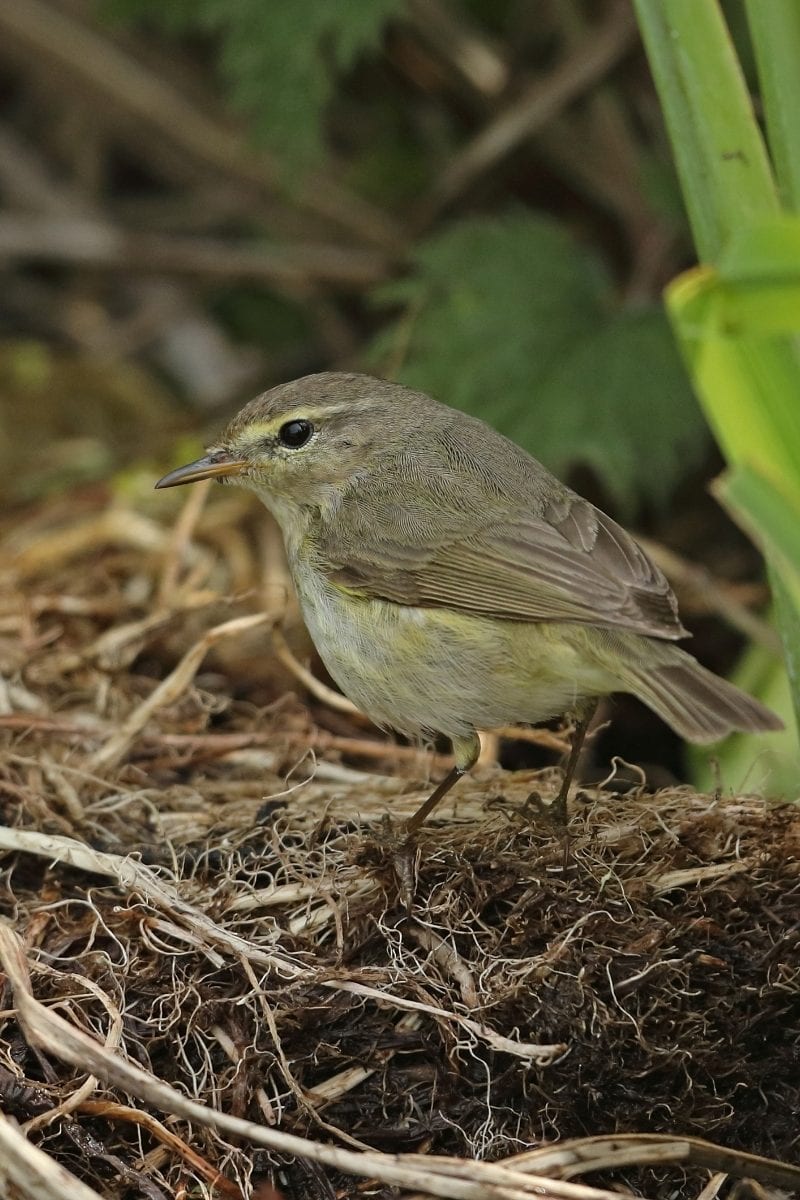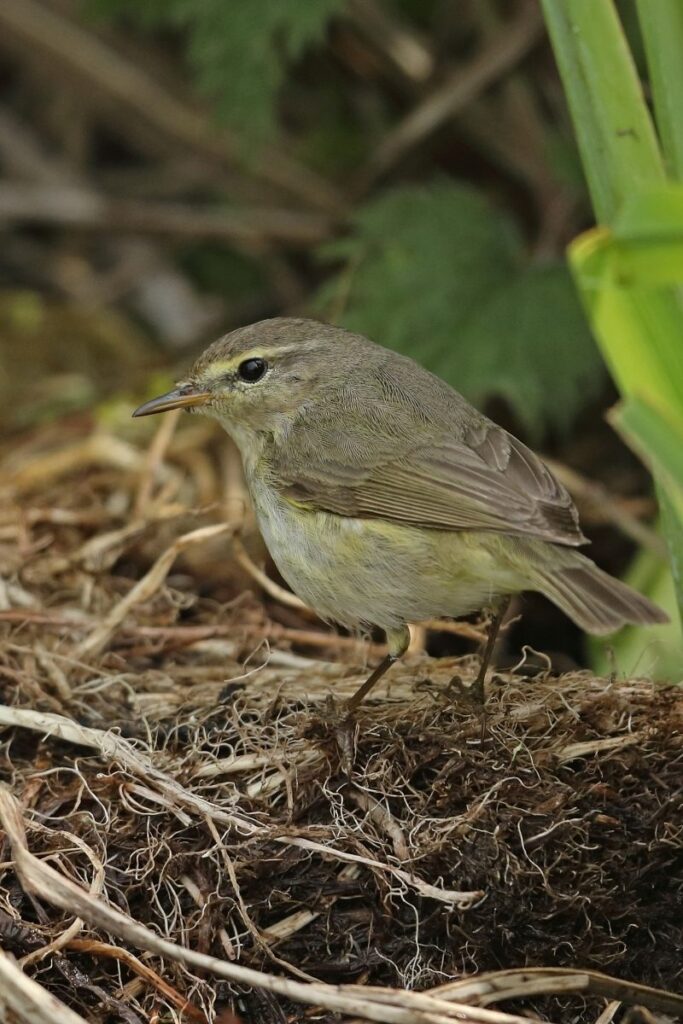 They can be distinguished from the willow warbler by their darker legs, compact body, shorter wings, and rounder head.
Song Thrush
The song thrush (1.1 million pairs) is another of the most common British garden birds. It's speckled brown and has a white chest with black spots.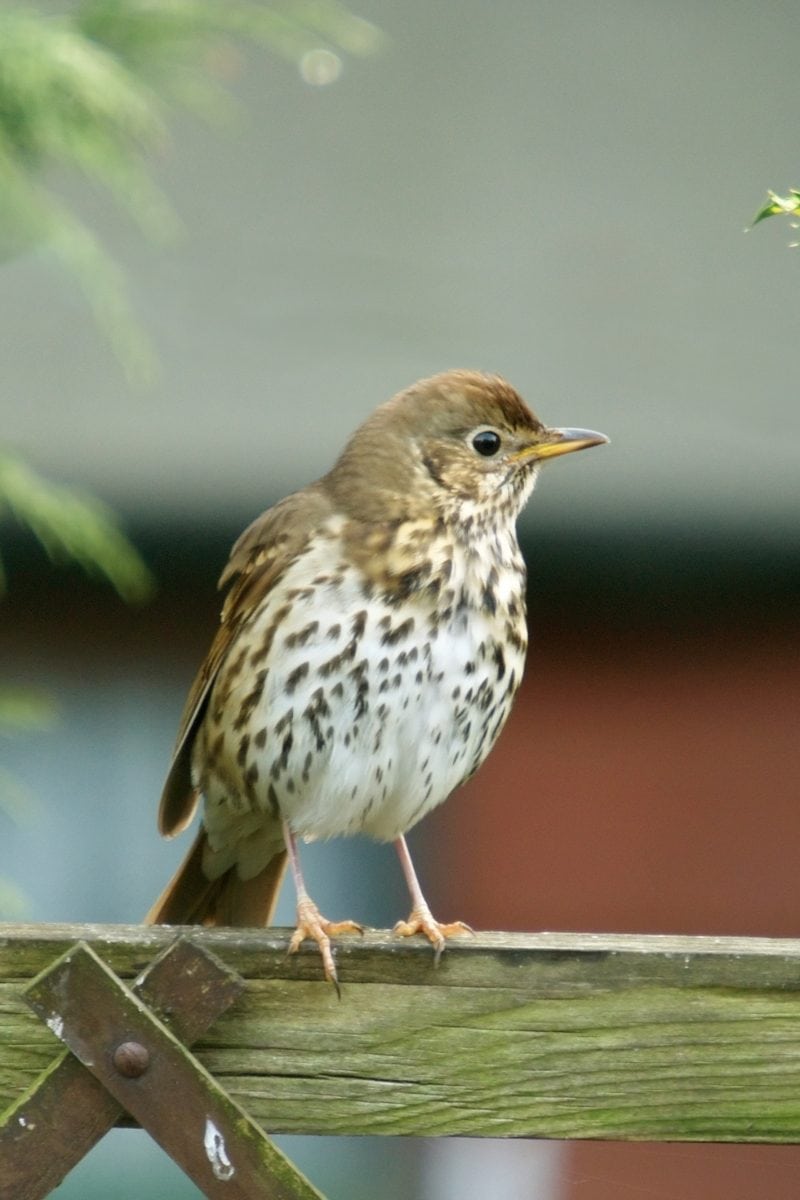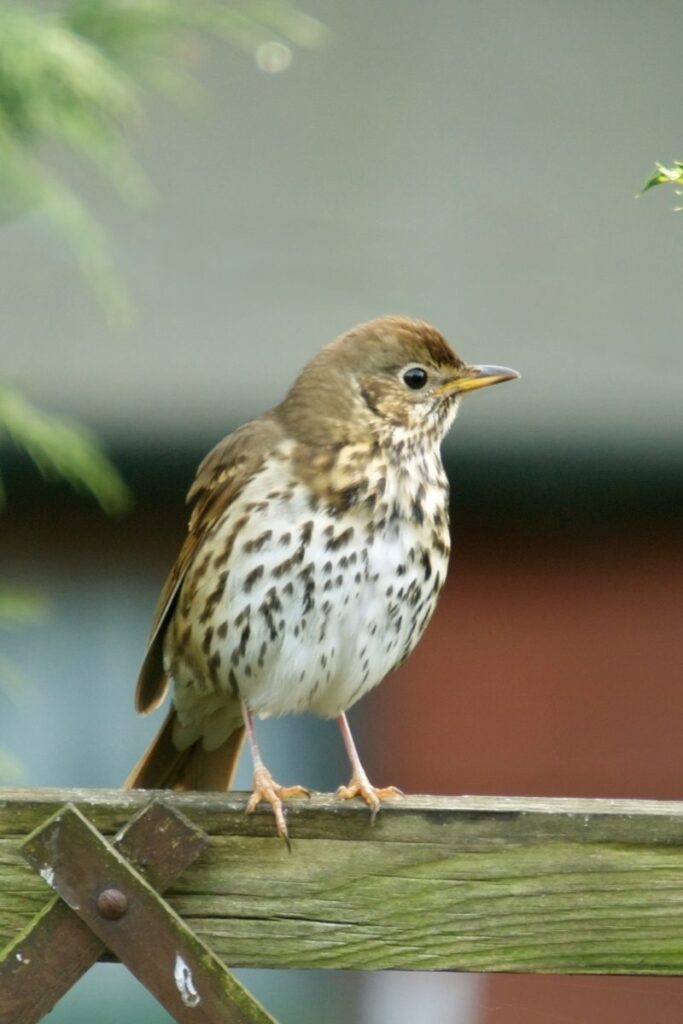 It can sing loudly for a long time and is good to have in your garden, as it is one of the few native birds that eats snails. Sadly, thrushes are another of the common birds in the UK now in decline, and are listed on the red endangered list.
Carrion Crow 
The intelligent all-black crow (1 million pairs) is found throughout the UK. Once they trust it is safe, they can become a regular visitor to your garden, usually visiting alone.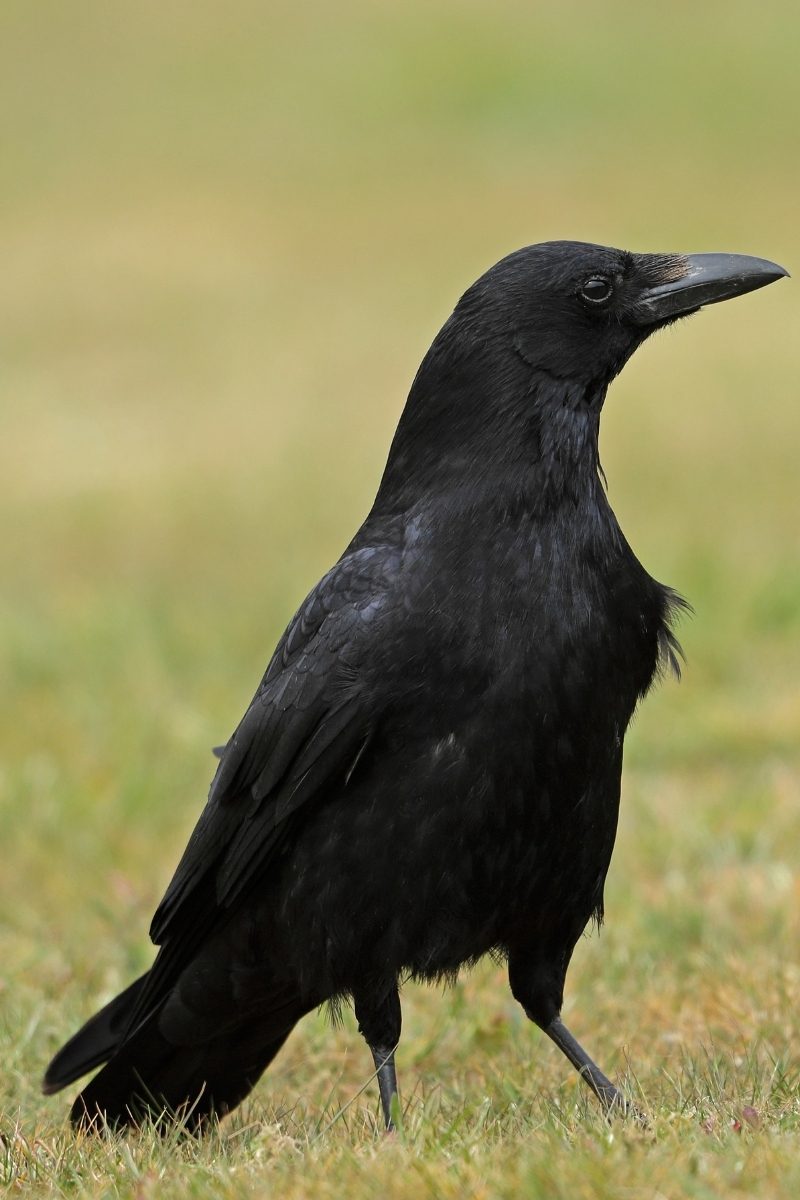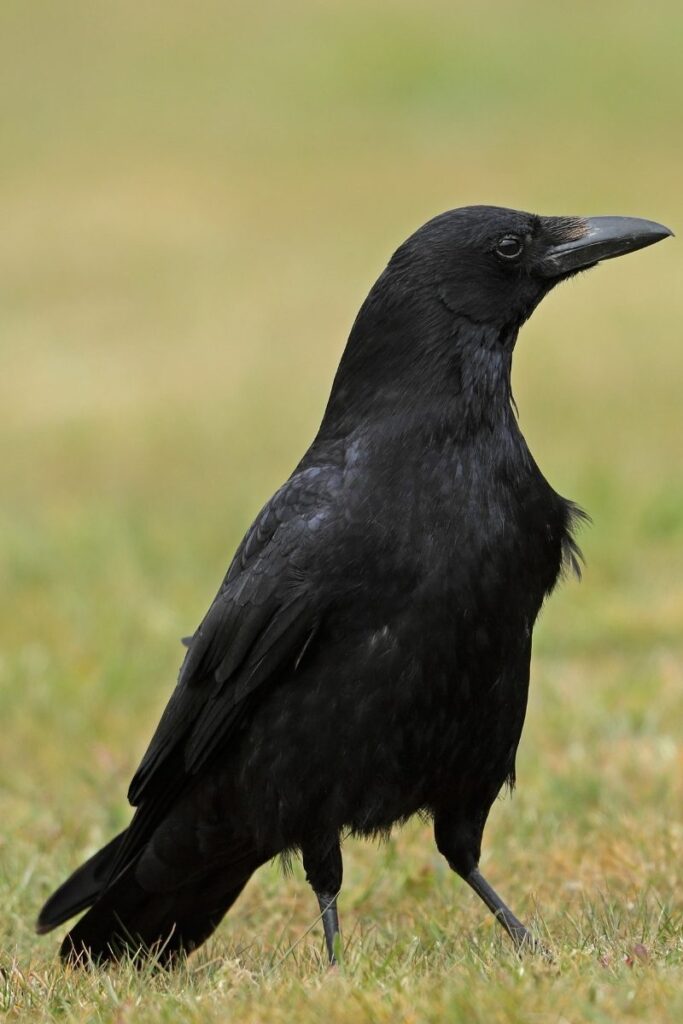 You can distinguish them from rooks, as crows have a black face and beak, with short black feathers over their nostrils.
Goldcrest   
The goldcrest (1 million breeding pairs) is the smallest of all British birds. They're very sweet looking, with a grey-green body and black and yellow head stripe. If you're wondering which are the males, you can distinguish them by a small orange patch on the centre of the stripe.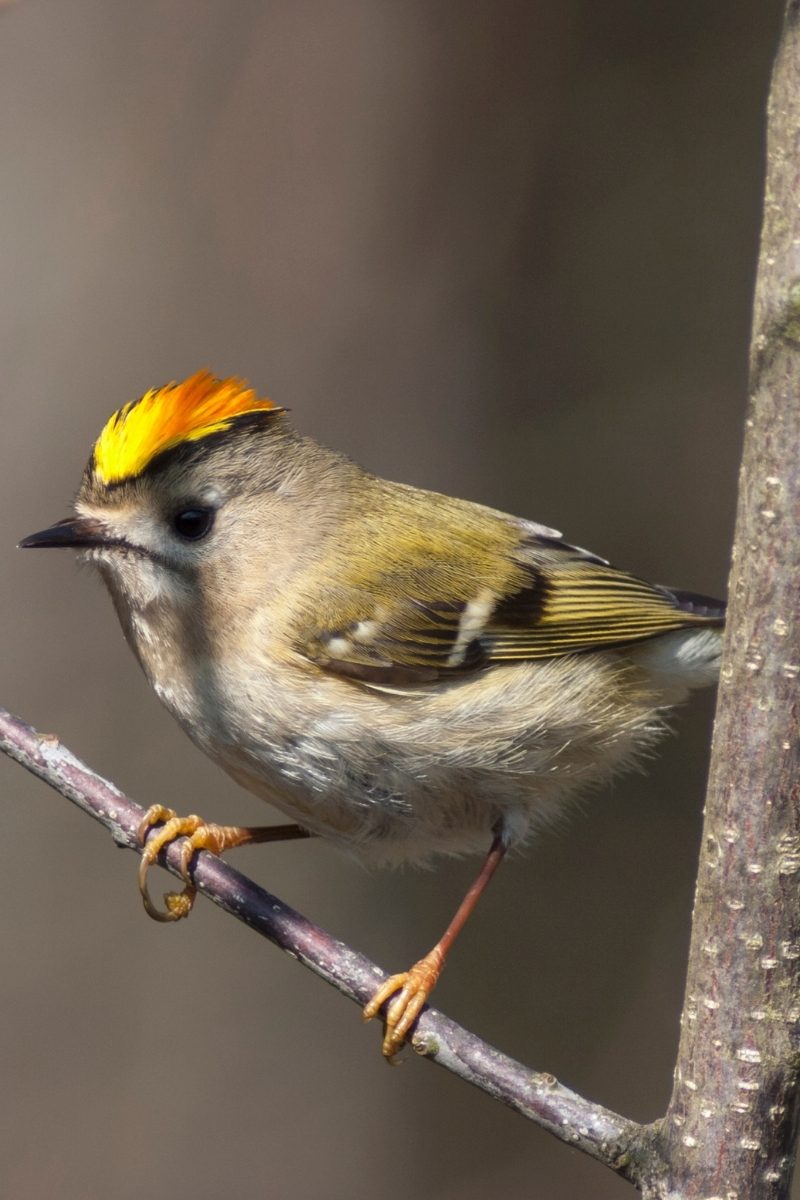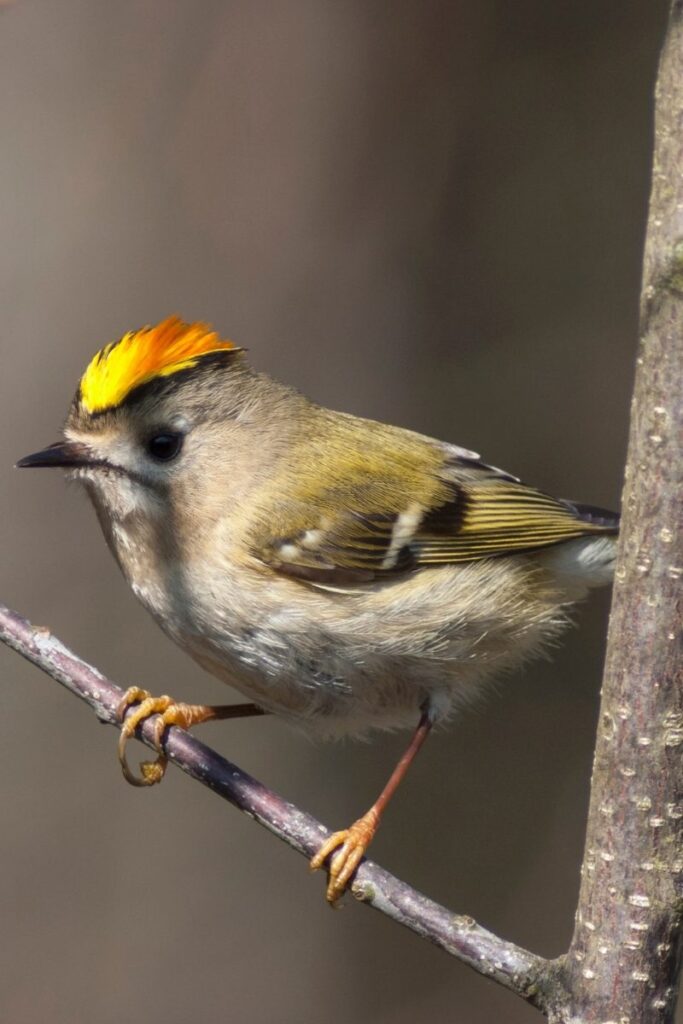 Tawny Owl 
The tawny owl is Britain's most common owl. With 50,000 pairs, you may not have seen one, but I'm pretty sure you'll have heard their famous 'twit-twoo' call!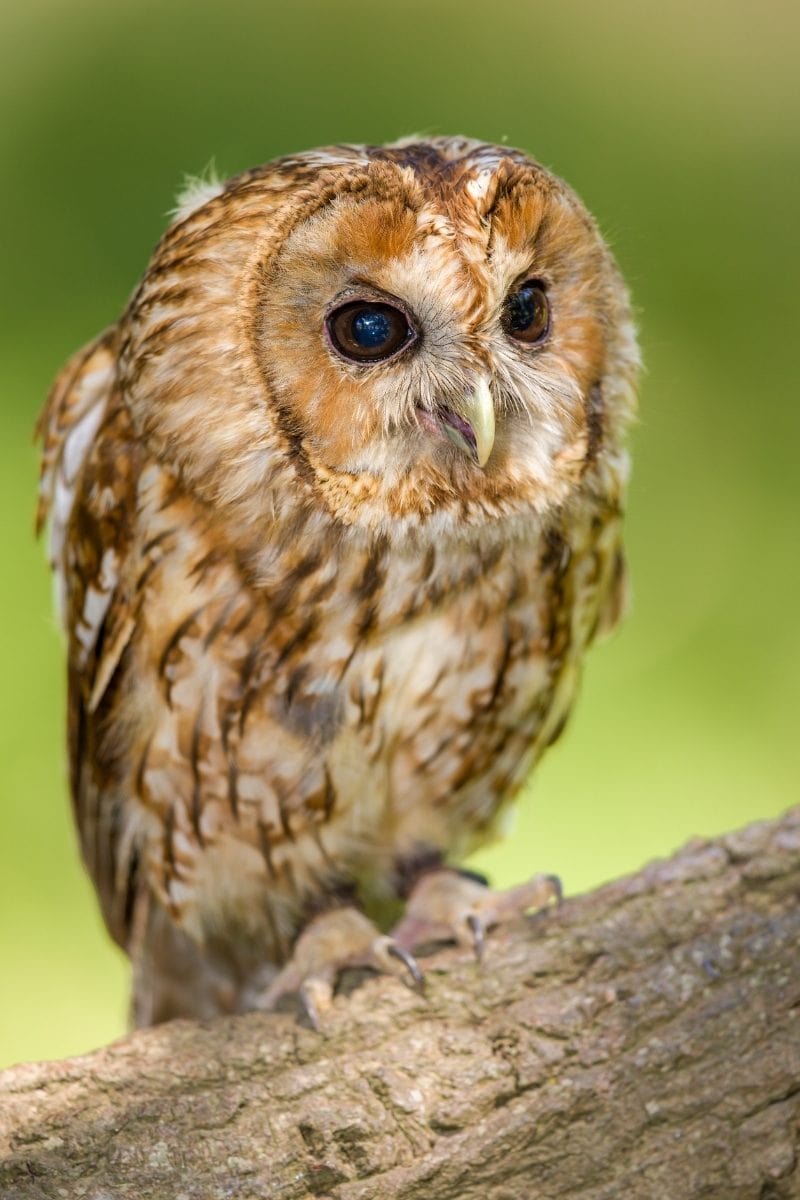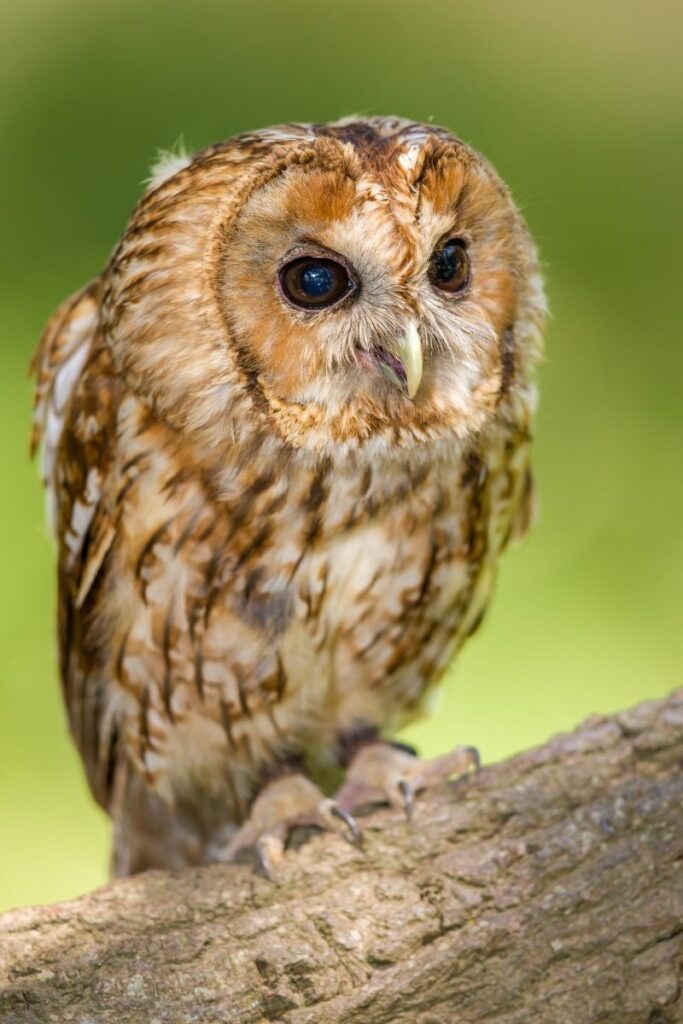 Tawny owls are active at night, detecting sounds to hunt for rodents.   They're also very cute creatures if you do get the chance to spot one!
Herring Gull
Herring gulls (378,000 pairs) are the UK's most common type of sea gull. You'll mainly find them along Britain's coast, but they do also live in towns as they have adapted to nest on buildings.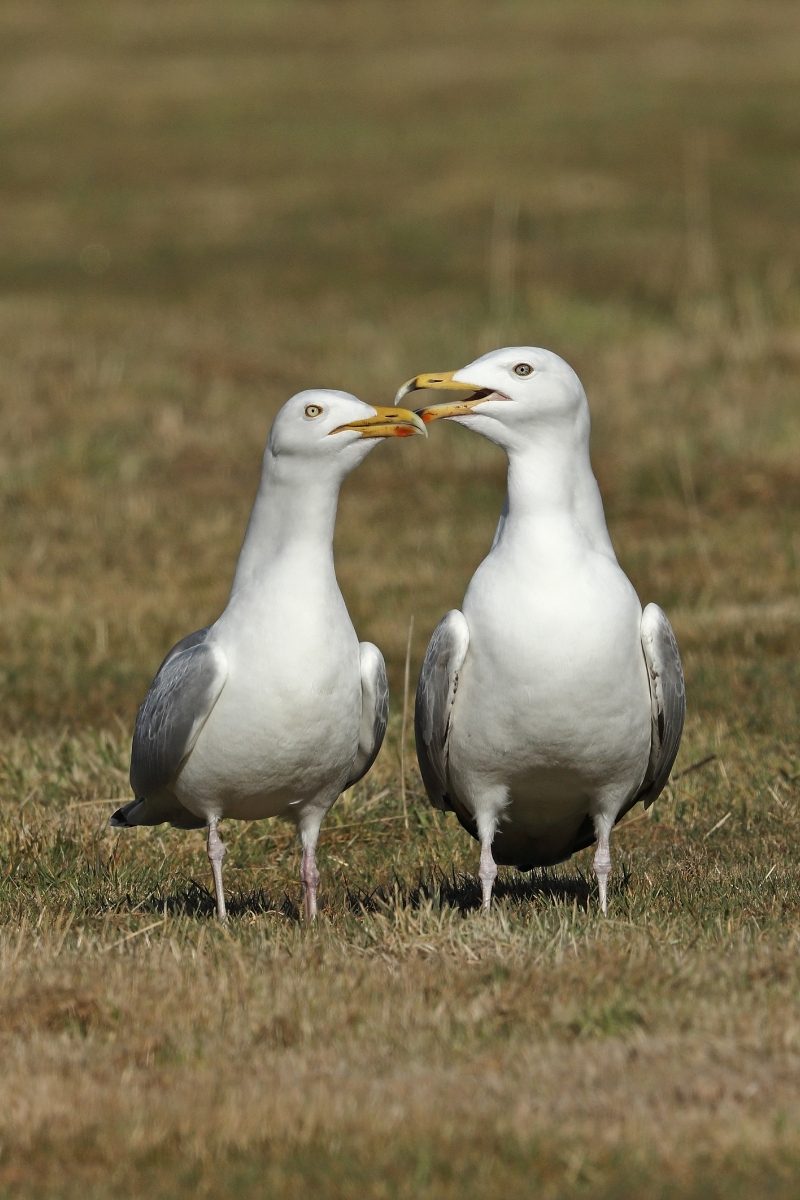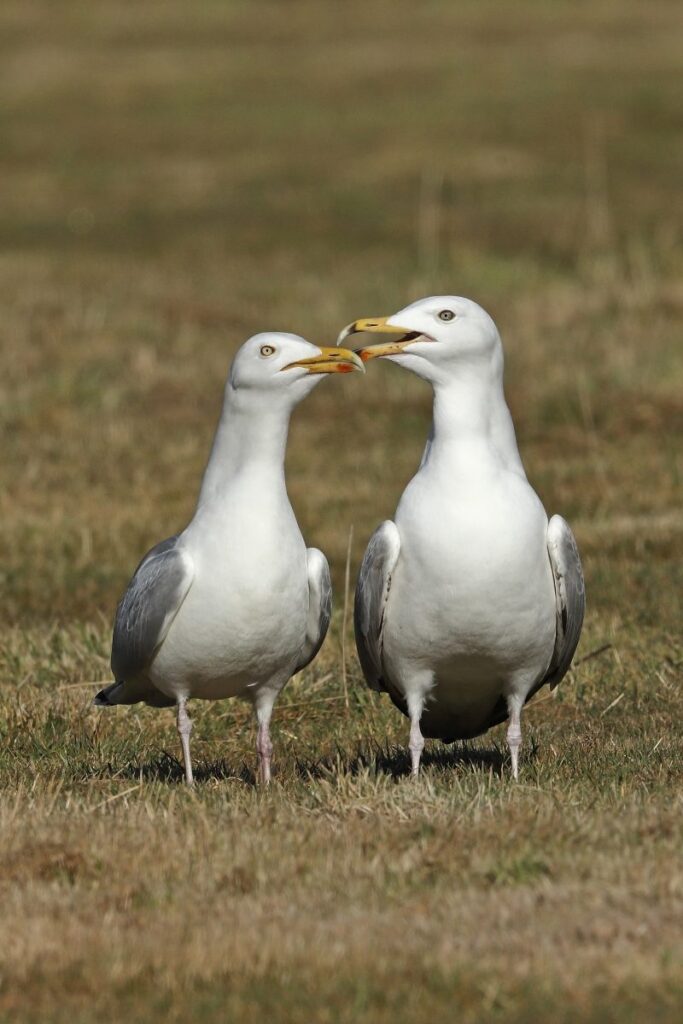 For many people, the laughing song of this British bird is the sound of the seaside. Just watch out, as they love to swoop down and steal food right out of your hands!
Canada Goose
The most common type of goose in the UK is the Canada goose (62,000 pairs), which was bought from North America to Britain 300 years ago. The only native species is the Greylag Goose, which can be found in Scotland and the coastal areas of Wales. In Southern and Eastern England you're likely to spot migrating Brent Geese each winter.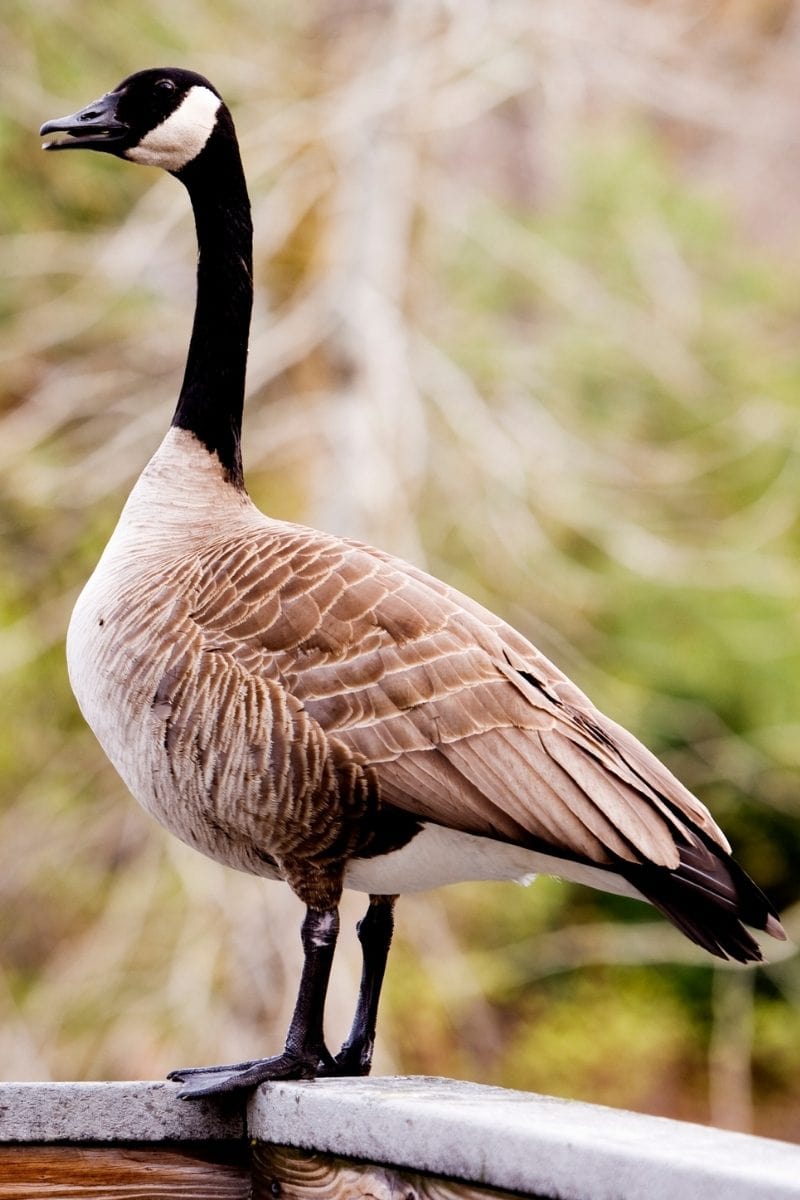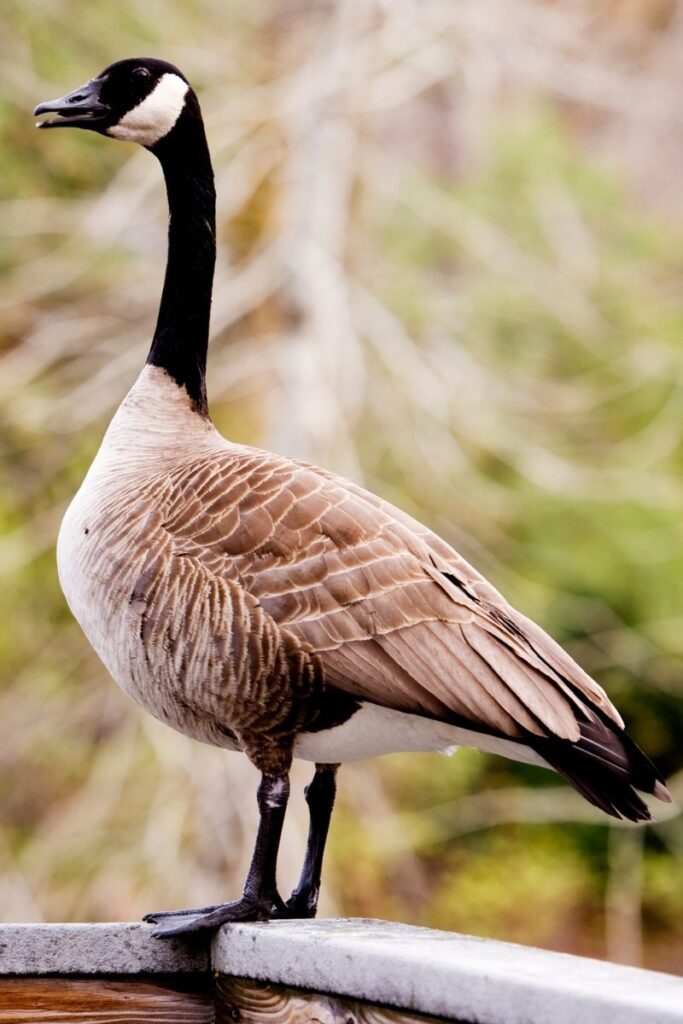 Common Buzzard 
The most common bird of prey in the UK is the common buzzard (55,000 pairs).  Found across Great Britain, this large bird glides very high in the sky, and has V-shaped wings and a fan-shaped tail.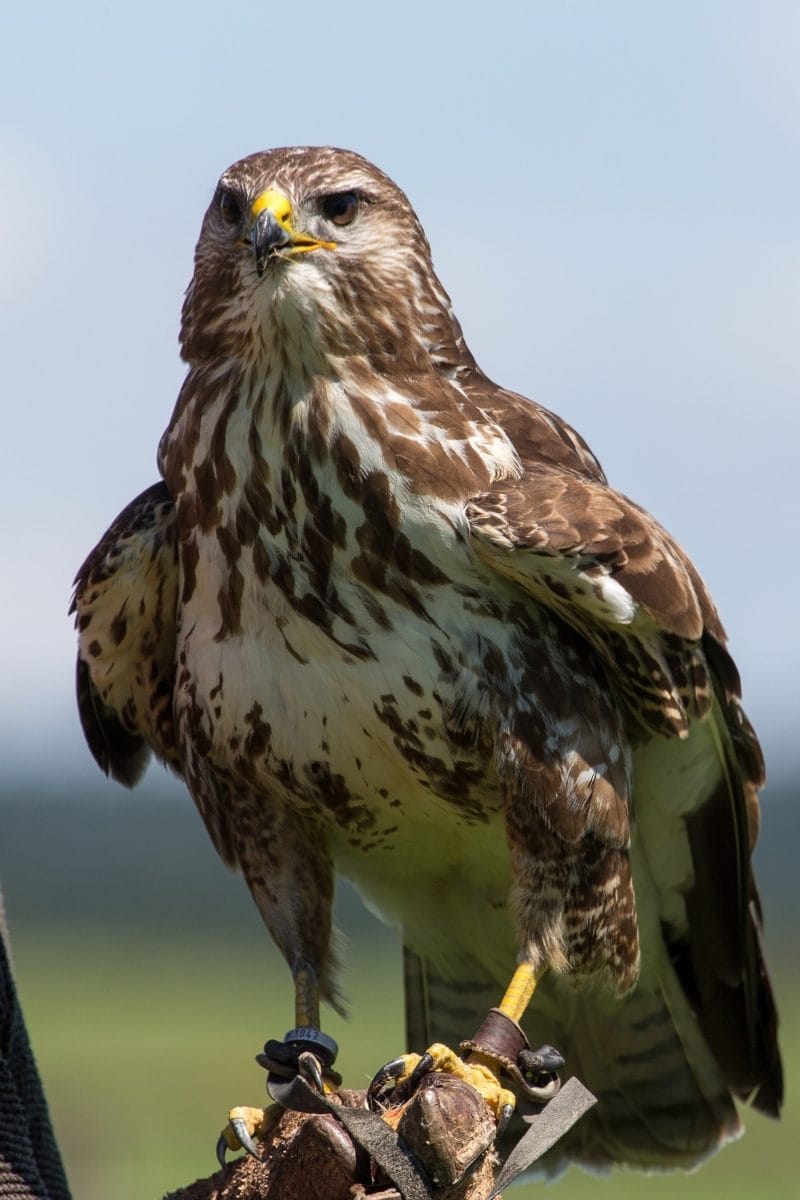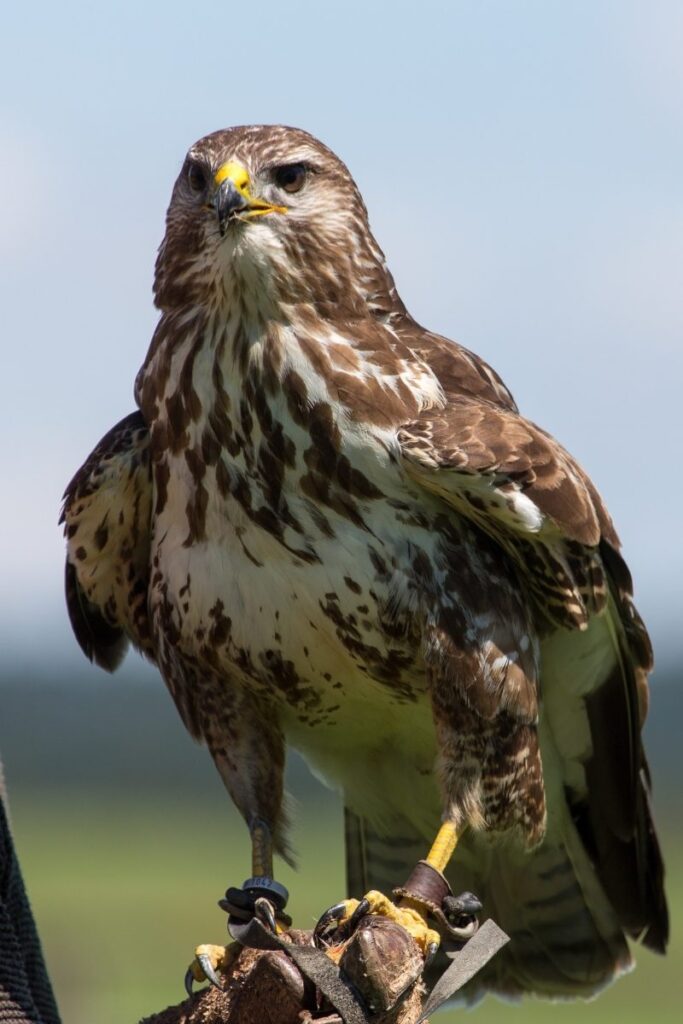 Buzzards eats small vertebrates like rabbits and voles, as well as insects and worms. It's pretty amazing to see them hunting. They've got amazing speed, eye sight and dexterity!
---
I hope you've enjoyed finding out more about the UK's most common birds. There are so many amazing and varied species to spot.
If you have a garden we'd recommend buying a bird feeder or bird table so that you can see the birds up close. It's very special to watch them returning day after day, throughout the seasons.
Enjoyed this post? Pin it for later…