From hiking around Loch Lomond, to water sports on Windermere and fishing in Bala Lake, find out all about the largest lakes in the UK.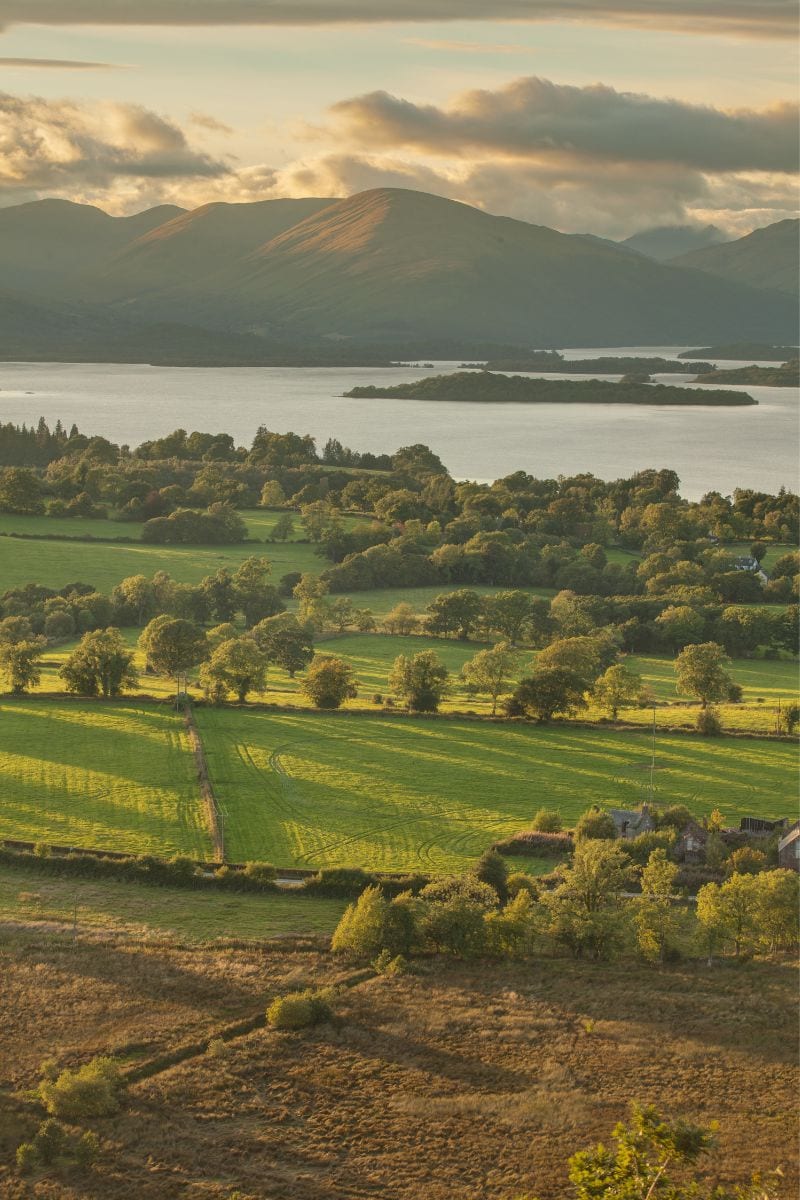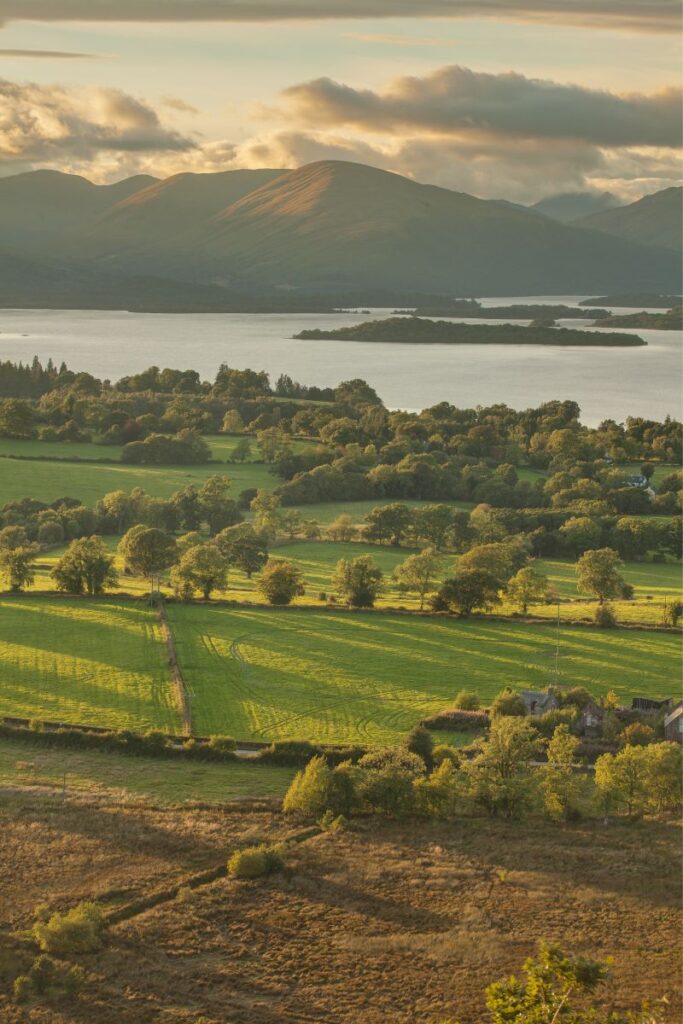 Did you know there are over 40,000 lakes in the United Kingdom? With so many, perhaps you already have your local favourite.  But which is the biggest lake in the UK… and which lakes in the British Isles should be on your bucket list?
We're talking about places such as Loch Lomond, Loch Ness, Windermere and Llyn Tegid. Some you'll have heard of (or maybe even visited) while others you might be learning about for the very first time.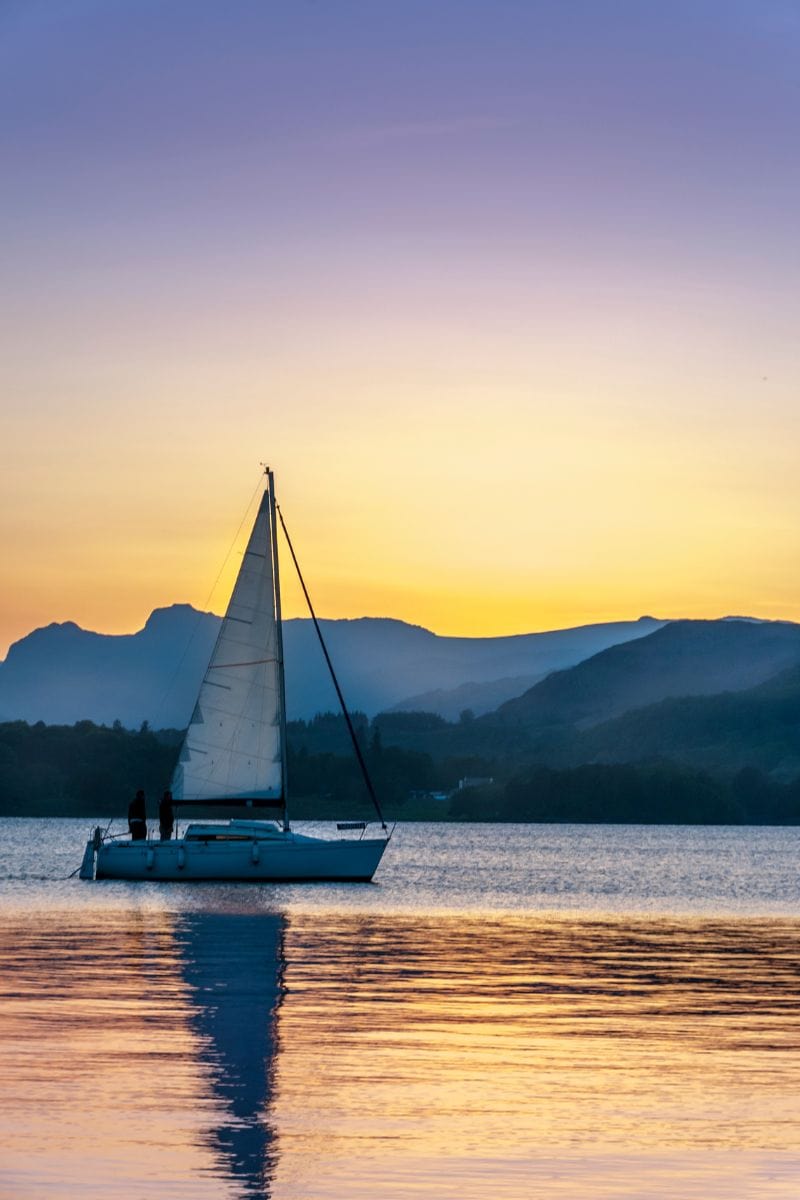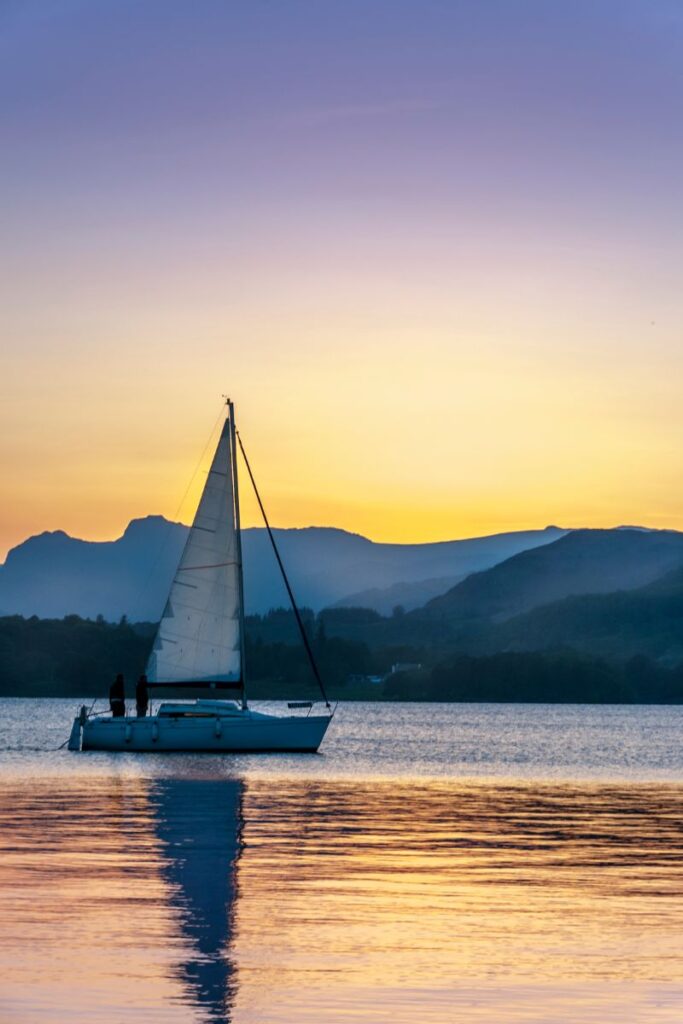 So, where is the largest lake in UK? Ahh – well this bit gets complicated as there are a lot of different ways to measure a lake.
Are you measuring by surface area? Then the UK's largest lake is Lough Neagh in Northern Ireland (38,000 ha.) Looking for the largest lake by surface area in Great Britain? That's Loch Lomond in Scotland (7073 ha). Or, what about the largest lake in the UK measured by volume? That would be Loch Ness in Scotland (7.30km3). And if you're looking for the deepest lake in the UK, well that's a whole other game…! And the winner of that title would be Scotland's Loch Morar!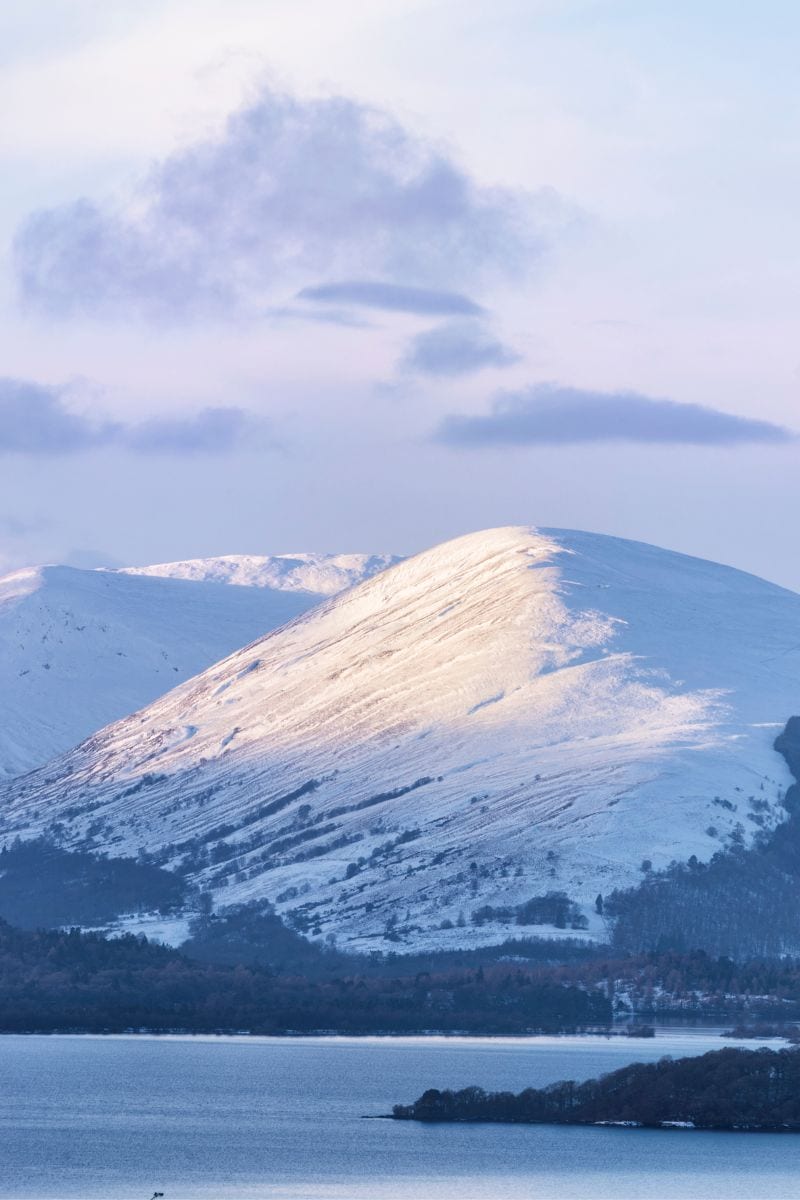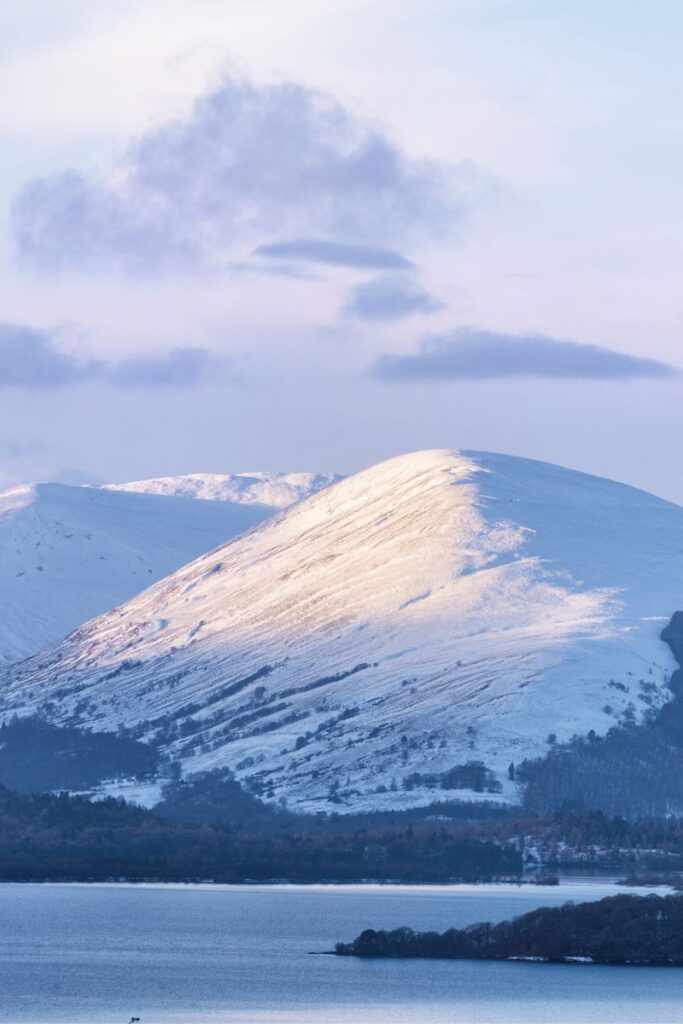 So, whether you simply want to know about the largest lakes in the UK, or you're planning a cool lake adventure and fancy finding out about all the activities on offer, this guide has it all.
---
15 Largest Lakes In The UK
LAKES IN SCOTLAND
Loch Lomond
If you're measuring by surface area then Loch Lomond is both the largest loch in Scotland and the largest lake in the UK. Do you want to visit the largest fresh-water island in the British Isles? You'll find that here too!
Inchmurrin is one of the loch's 22 islands and 27 islets! You can visit via an organised cruise, or by waterbus or ferry.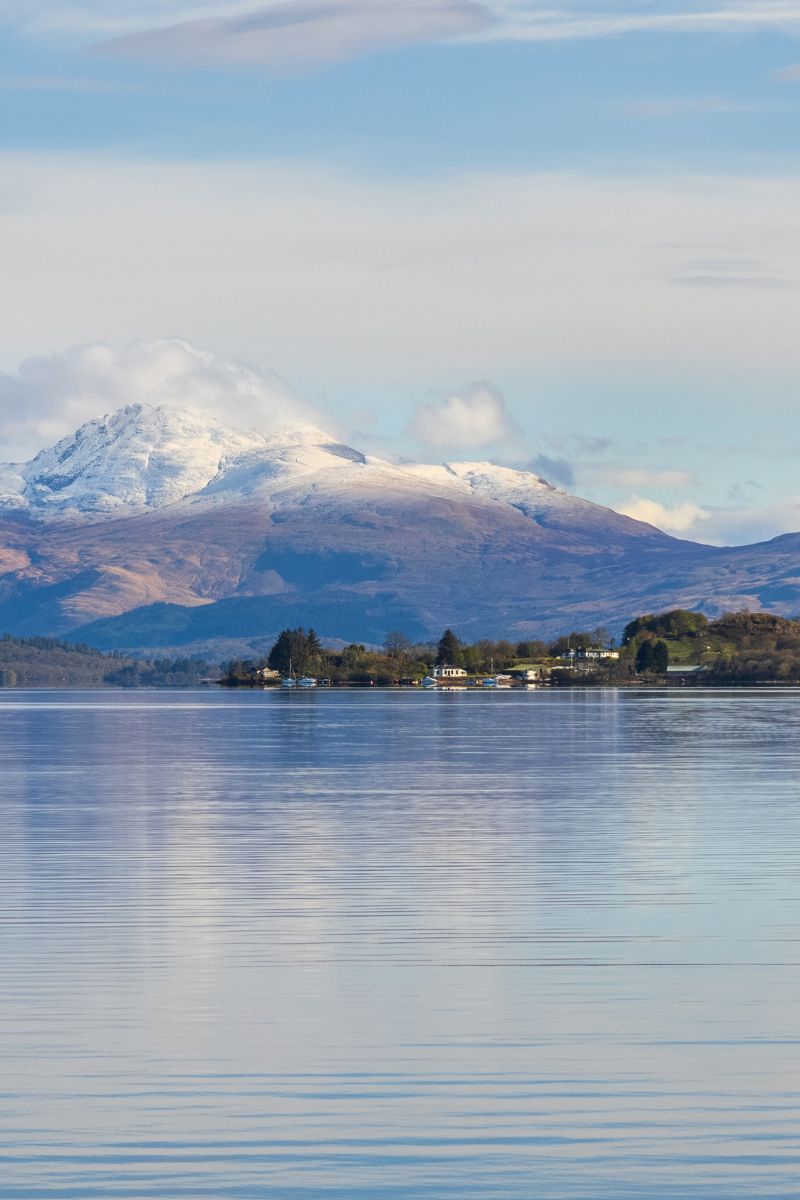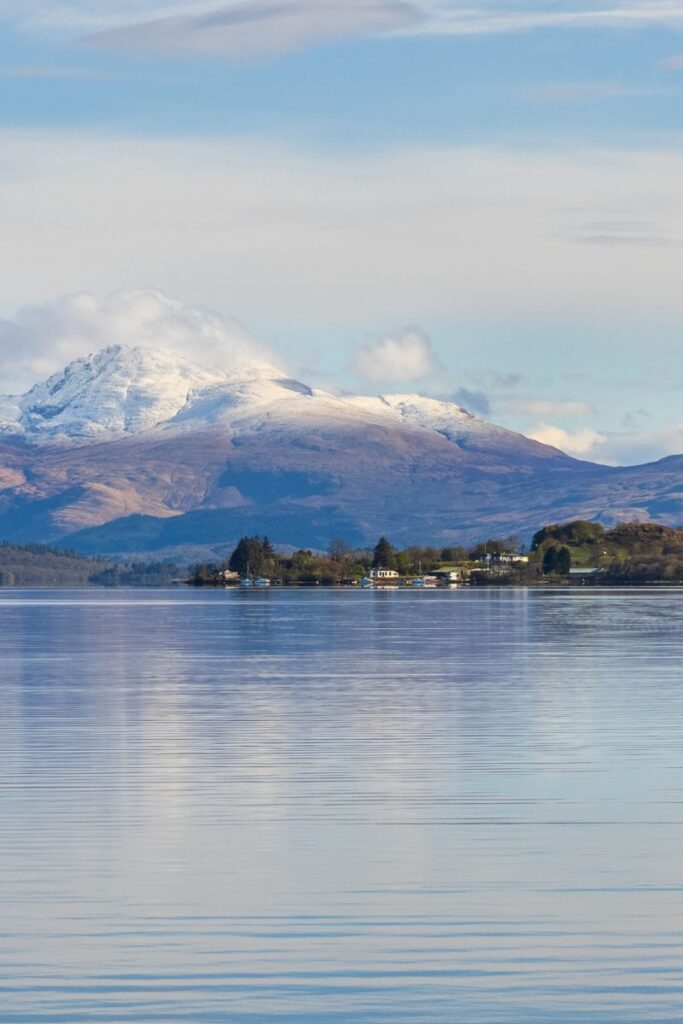 If you'd prefer to stay on land, you're within the Trossachs National Park which is full of footpaths and cycling trails. The views of the mountains and lochs around here will take your breath away!
Loch Ness
Head further north, just outside of Inverness and you'll find Scotland's most famous loch – Loch Ness. It's 23 miles long, and the largest lake in the UK if you're measuring by volume.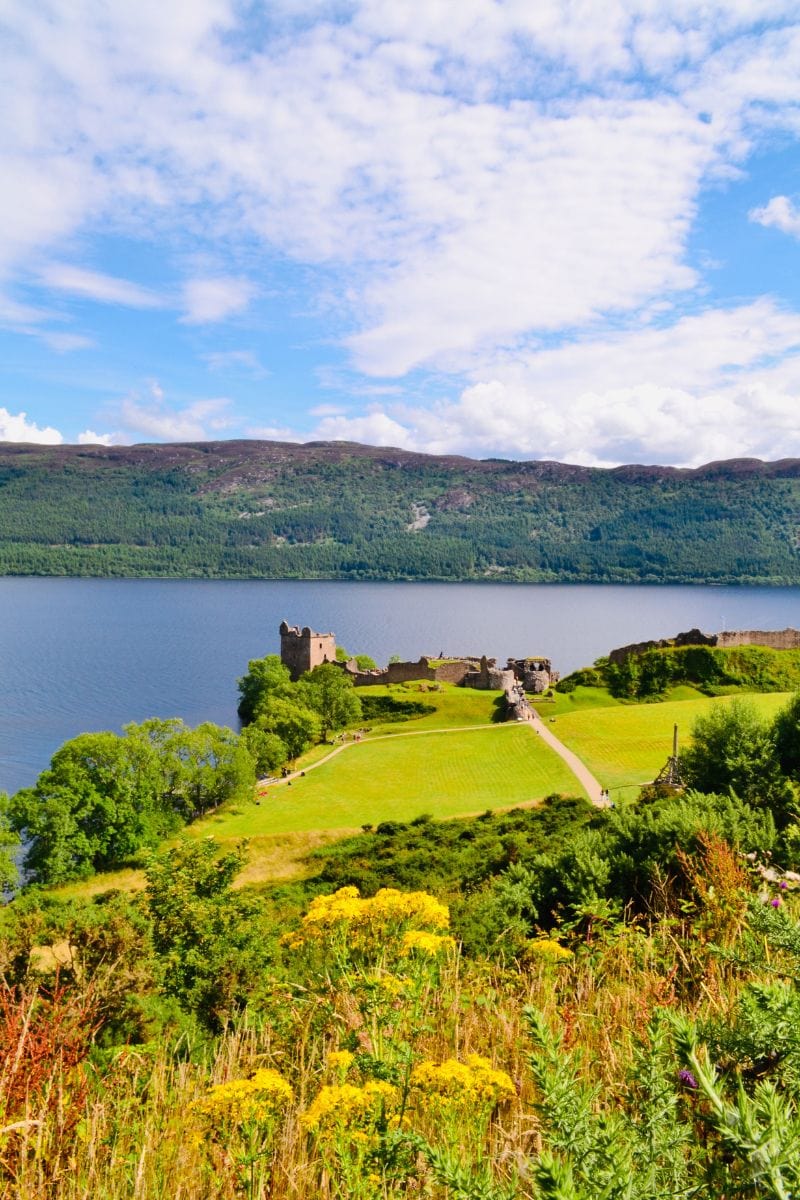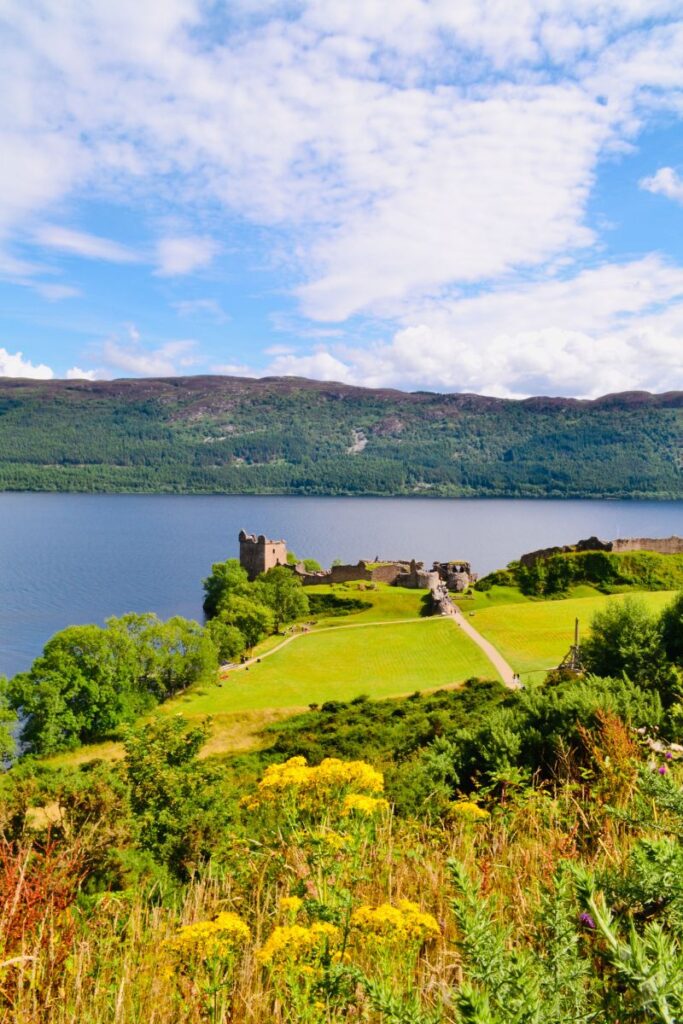 Loch Ness contains more fresh water than all of the lakes in England and Wales combined. No wonder it's so hard to find the Loch Ness Monster! There's plenty to do around Loch Ness, from boat and kayak tours, to visiting several beautiful Scottish castles.
Loch Morar
Loch Morar is the deepest freshwater lake in the British Isles with a depth of 310m. That's the same height as London's tallest building!
The Loch is surrounded by white sandy beaches, and spectacular views. It's hardly surprising that this a very popular spot with hikers and dog walkers.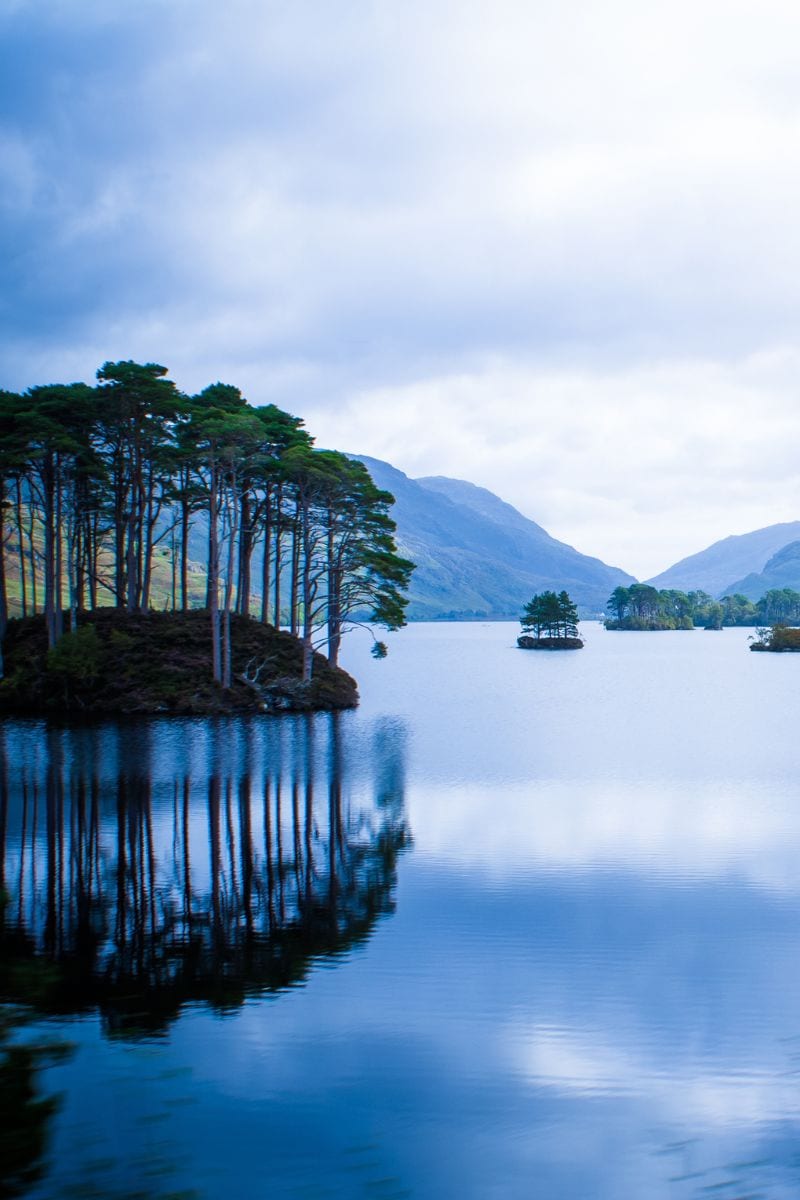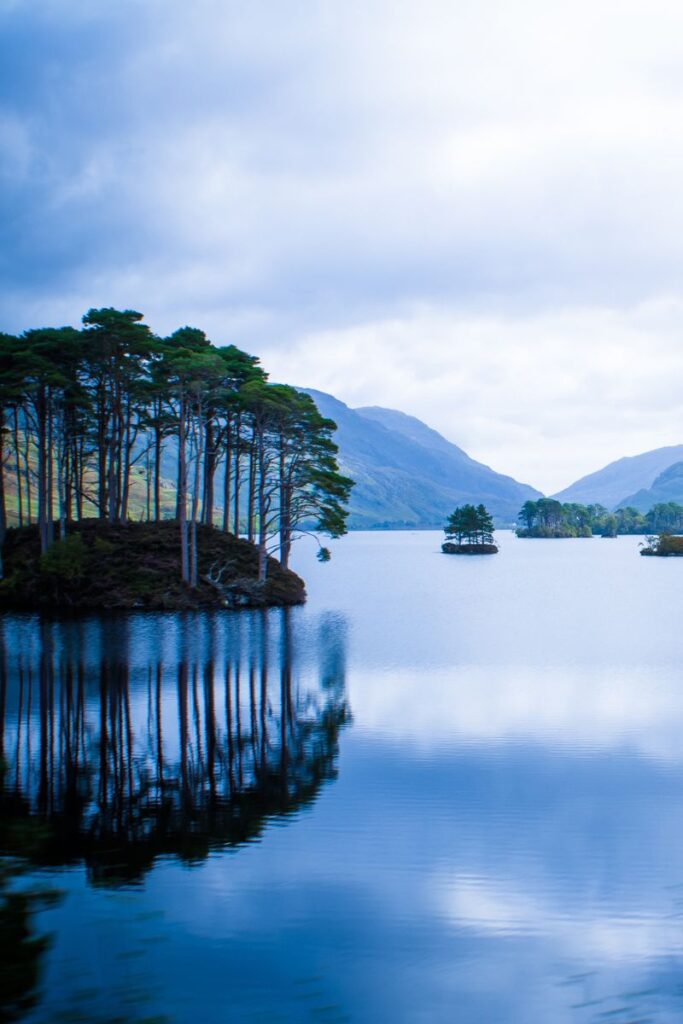 Loch Shin 
Loch Shin in Scotland is over 17 miles long. It's the largest loch in the Sutherland region and drains into the North Sea via the River Shin.
The level of the loch was raised 30 ft (9m) by the construction of a hydro-electric dam in the 1950s. In terms, of activities, there are lots of great water sports on offer around this loch. It's also a popular spot for trout and salmon fishing.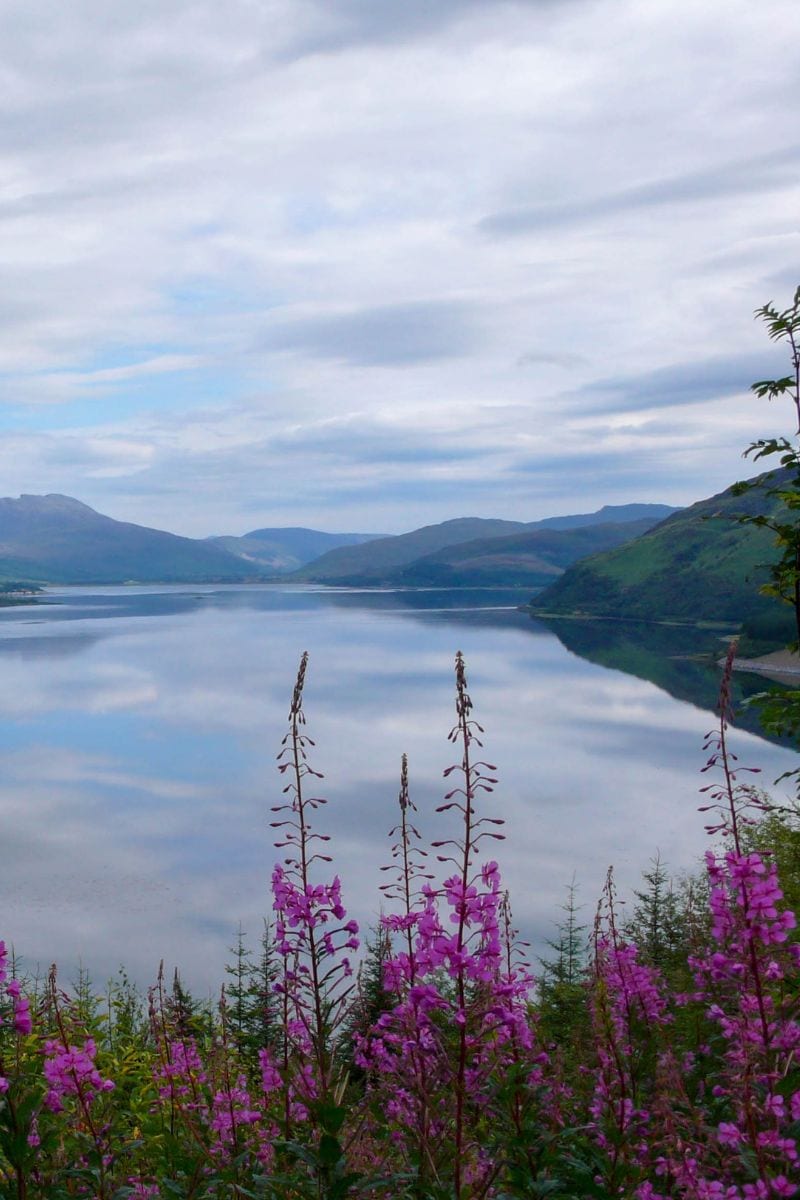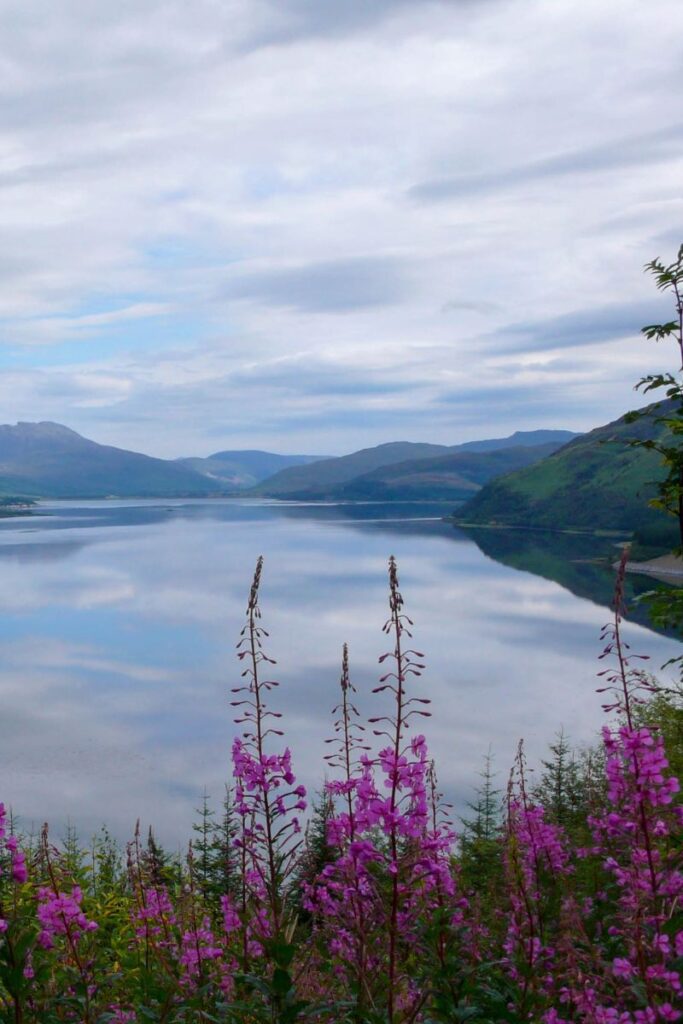 Loch Awe
Loch Awe is the sixth biggest lake in the UK, and the fourth biggest lake in Great Britain. It also has the longest lake perimeter at 25.5 miles. If you're looking for an 'off the beaten track experience' this loch is a lot less explored than the well-known lochs.
It has glorious landscapes for walking and cycling and is also a top choice if you're a keen angler.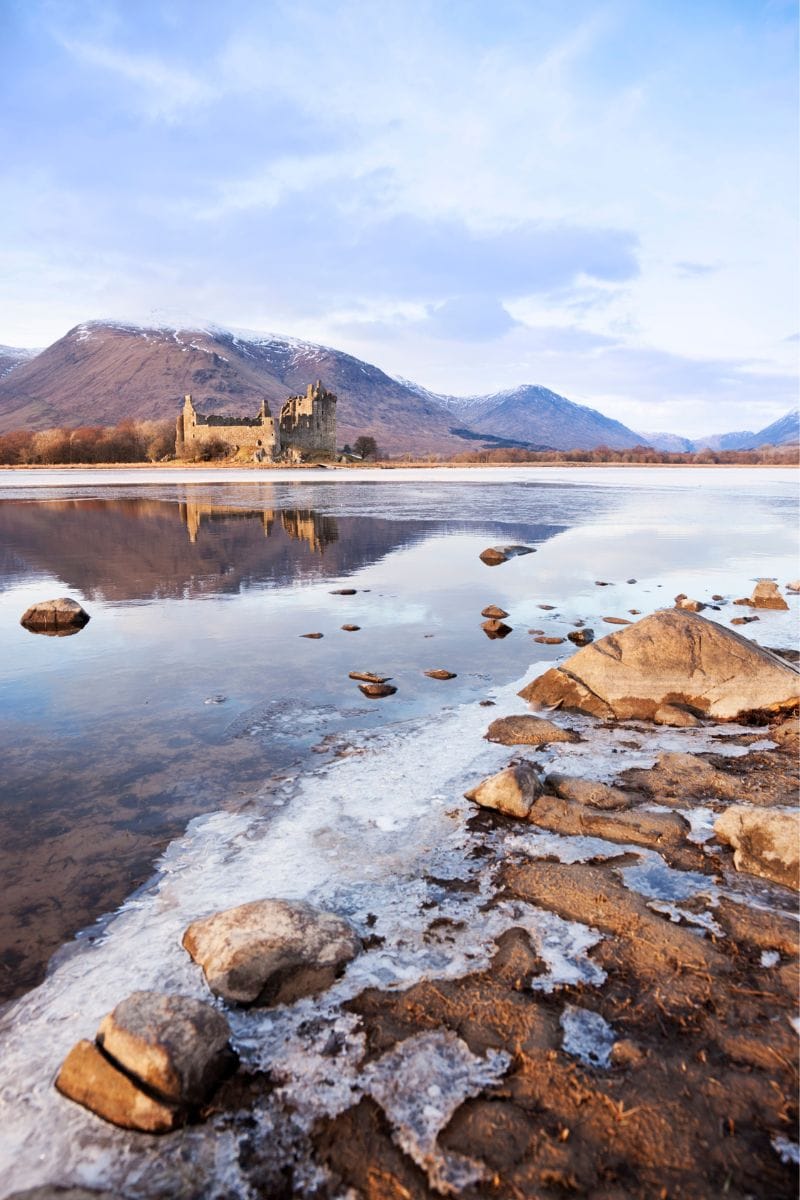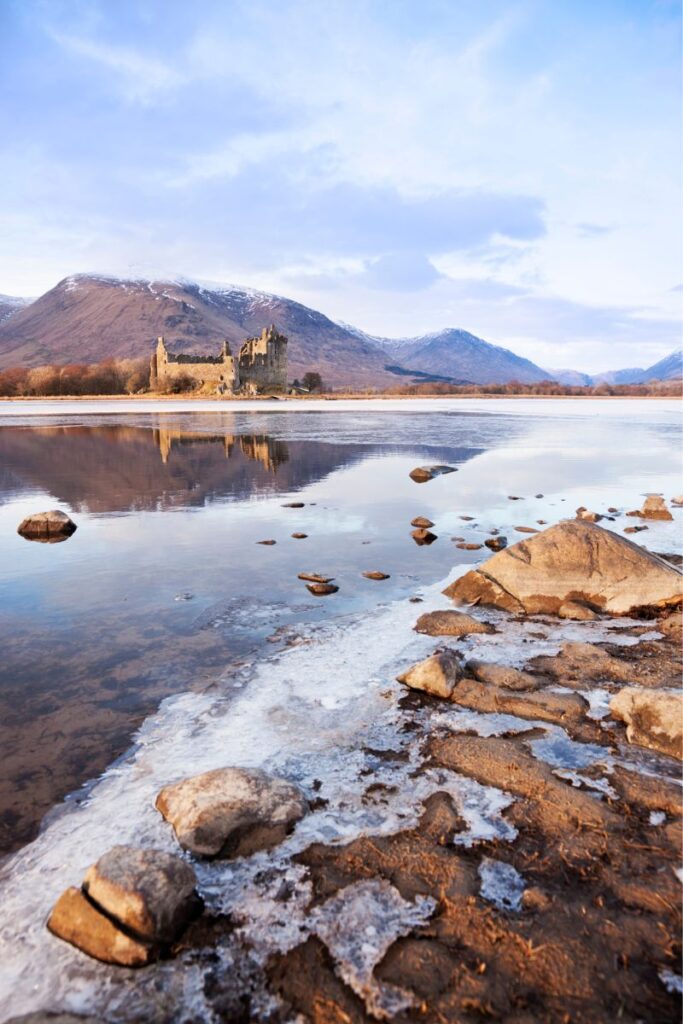 Loch Maree is the fourth largest fresh-water loch in Scotland. It's also the UK lake with the most islands! You'll find five large wooded islands and over 60 small ones.
These rare landscapes are home to some remaining fragments of Caledonian Pine Forest as well as plenty of endangered birds.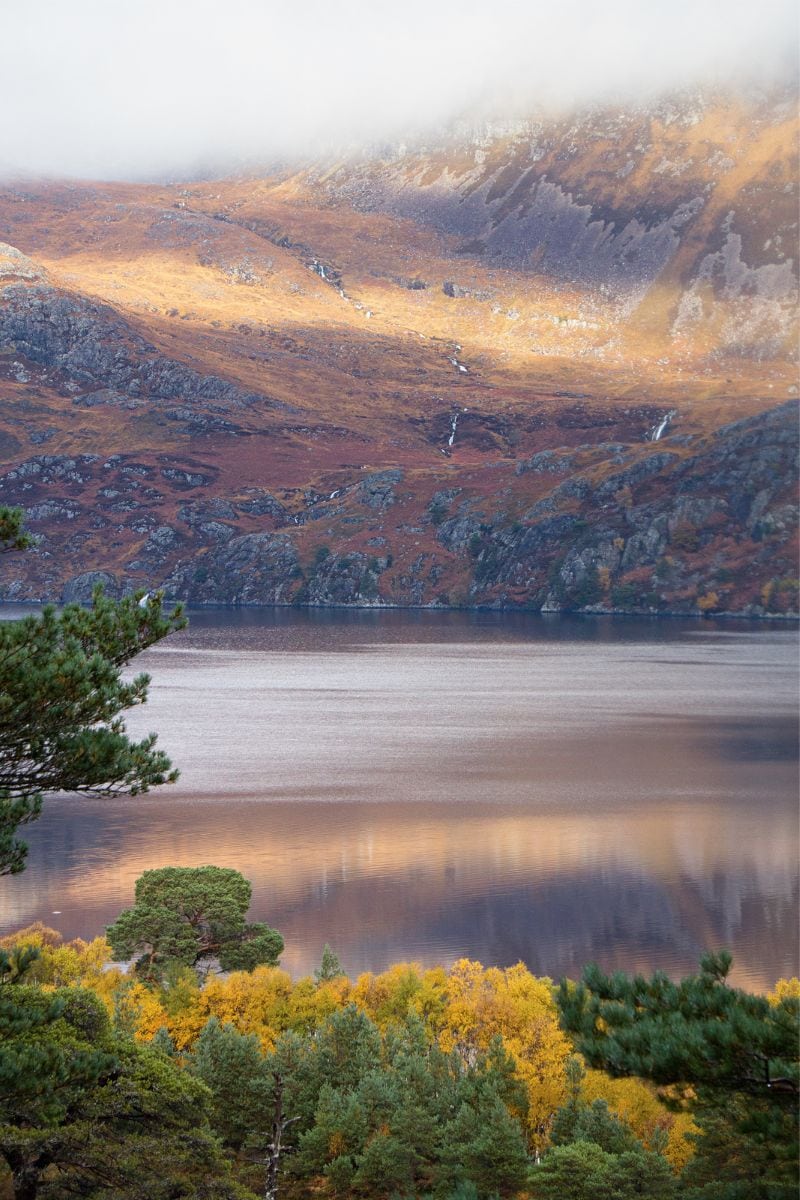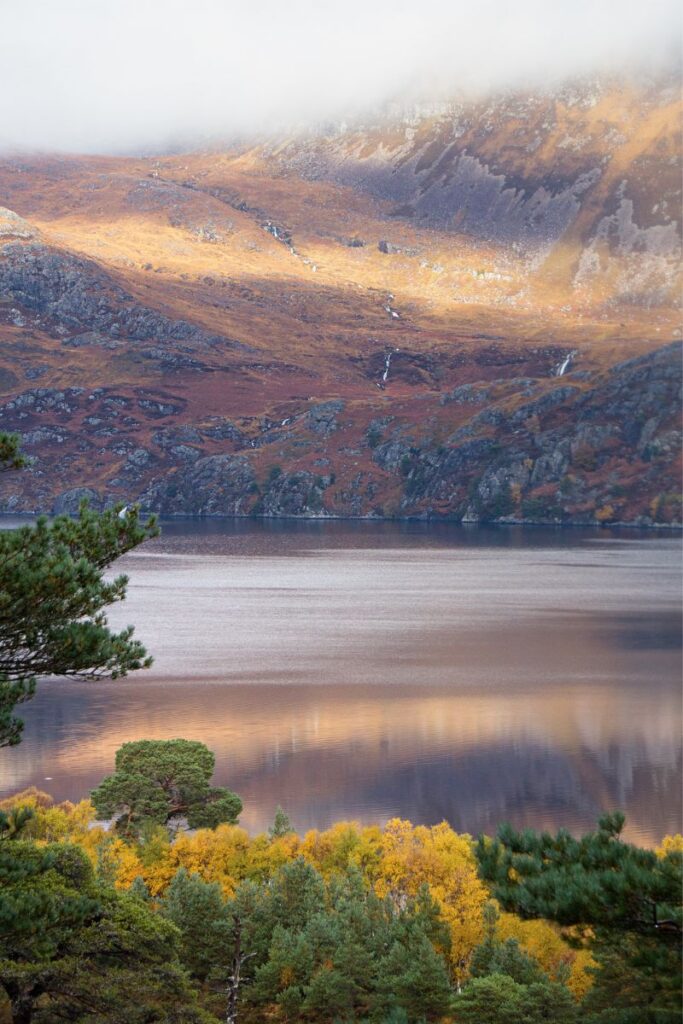 ---
LAKES IN ENGLAND
Unlike Scotland, many of the largest lakes in England aren't naturally formed lakes.  Some were increased by damming and others are completely man-made. The Lake District National park in Cumbria is, obviously, a great region for lakes!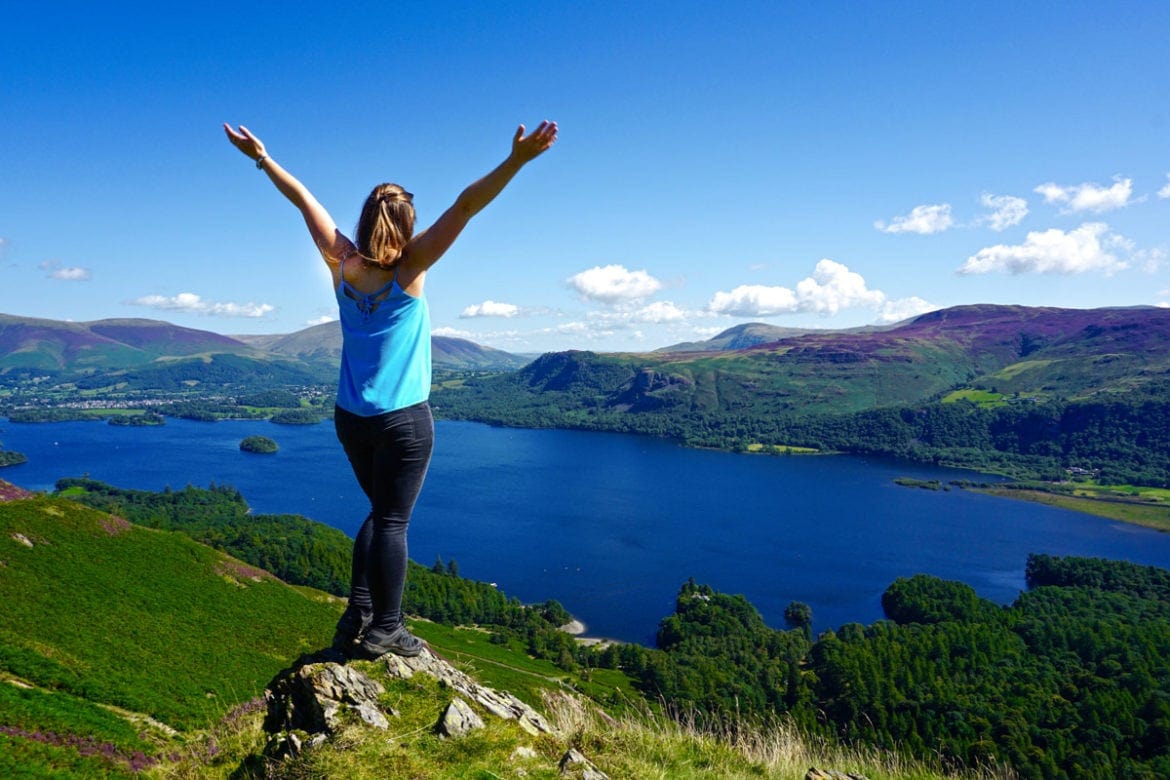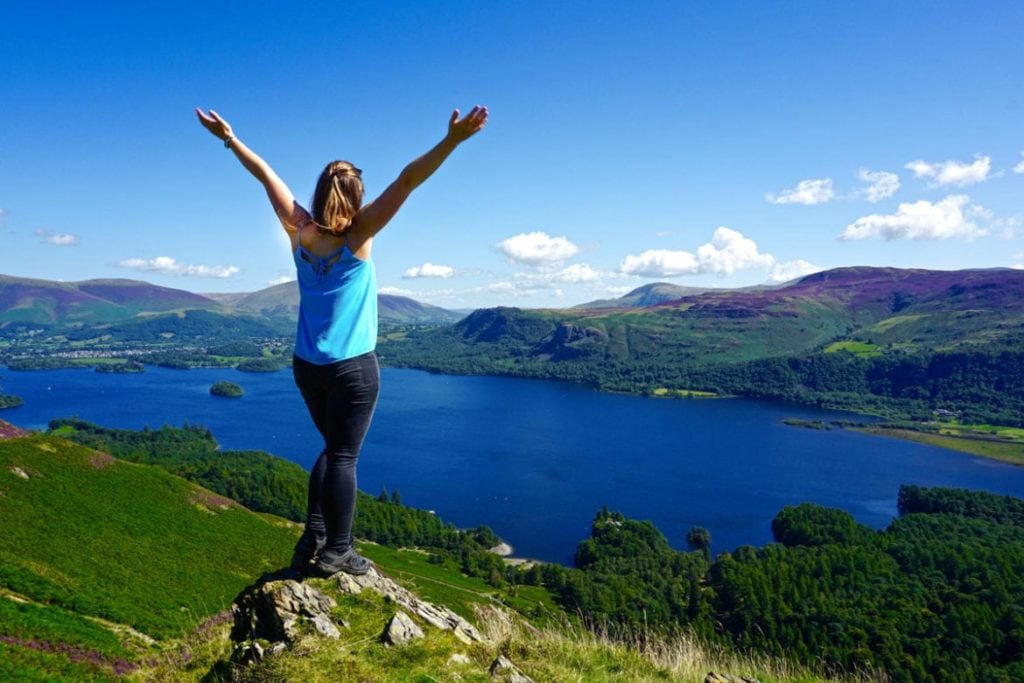 It's particularly famous for its ribbon lakes which were gouged out by glaciers. There are plenty of opportunities in the area for swimming and fell walking. Alternatively, you can just take a moment and enjoy the wonderful lake views!
If you're planning a trip to the Lake District, don't miss these facts about the Lake District, our top picks for where to stay in the Lake District and some recommendations for things to do in this area when it rains!
The largest lake in England is Windermere. The name comes from 'mere', a lake which is broad but shallow. Windemere is filled by river water, making it the largest natural lake in England.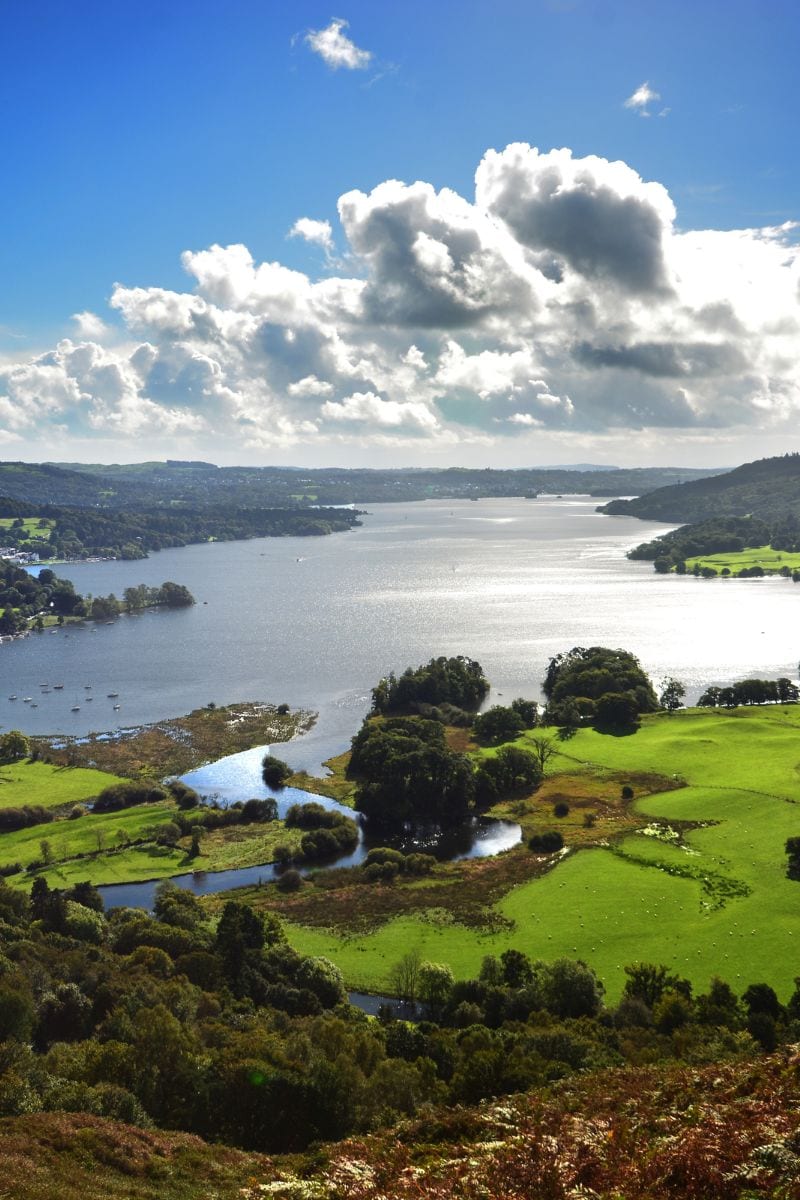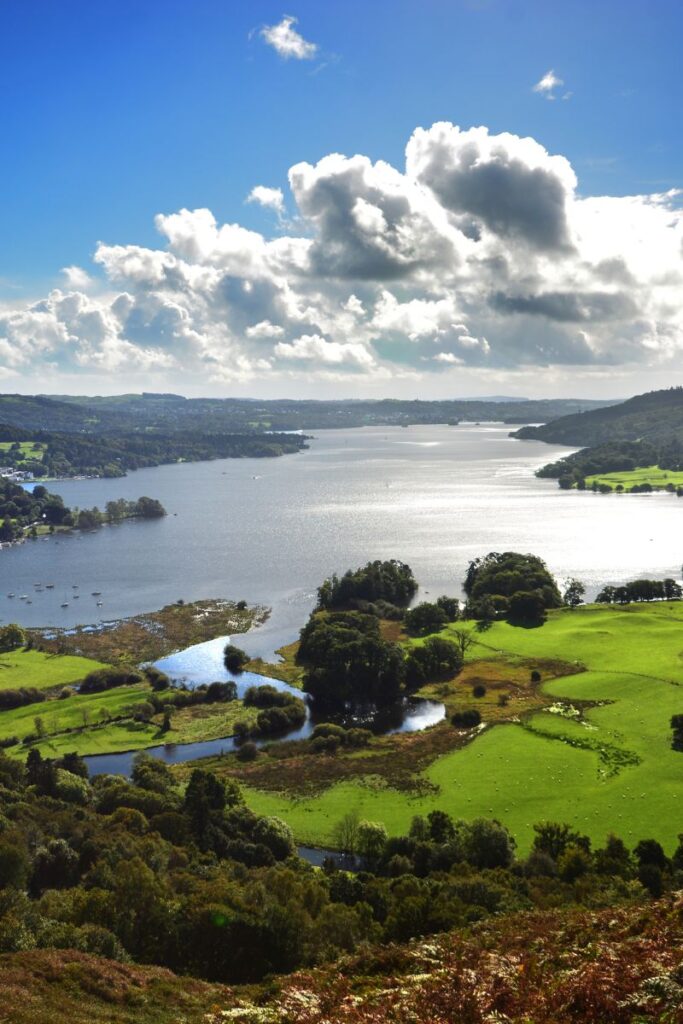 It's 10.5 miles long, one mile wide, and 219 feet (67 metres) deep. This is a really popular area for tourists visiting the Lake District so you'll find plenty of attractions on the doorstep including a lake aquarium and a steam railway. It's also a popular area for sailing and windsurfing. In fact, a whopping 10,000 boats are registered to Lake Windermere!
Ullswater in the Lake District was formed by a glacier in the last Ice Age. The lake is surrounded by picturesque fells, and is definitely a top contender for the most beautiful lake in the UK.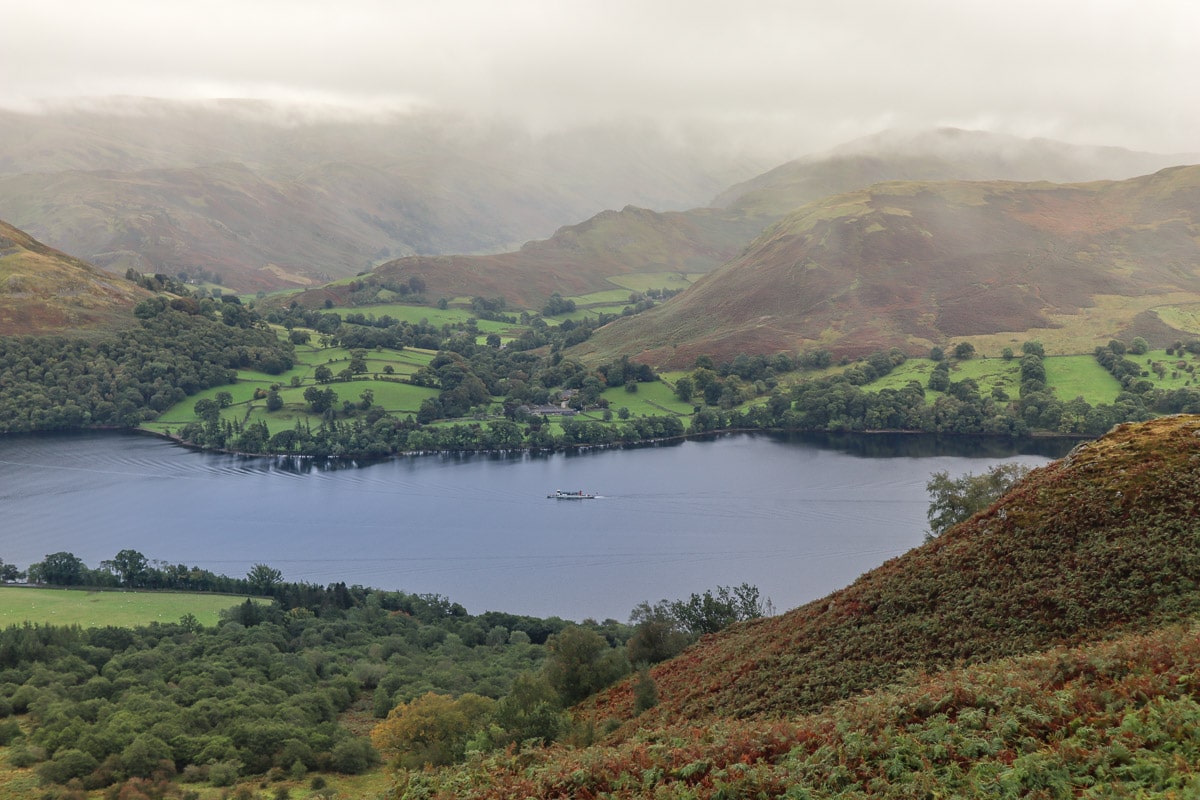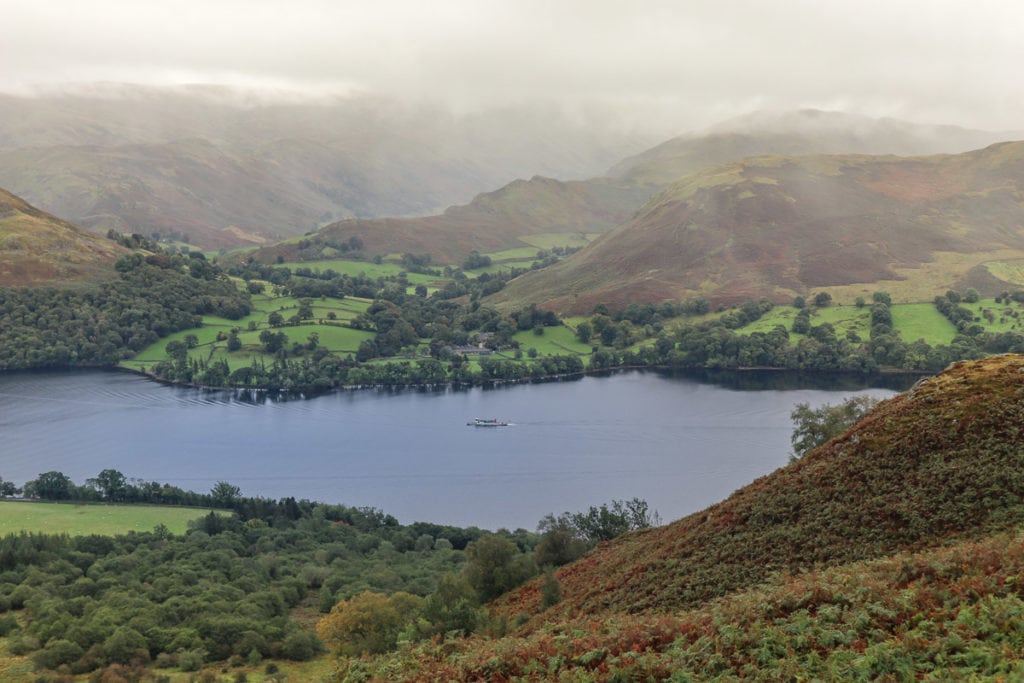 Ullswater's beauty has attracted artists since the 18th Century and even inspired the poet William Wordsworth. If you're more of an adventurer than a romantic, you'll still love the area. Climbing, biking, sailing, canoeing and windsurfing are all readily available. You can find out more tips for this area in our guide to the top things to do in Pooley Bridge (one of Ullswater's lake towns).
Rutland Water
Rutland Water in the East Midlands is the UK's largest reservoir (by surface area). It is river filled, but was made by damming. You'll find great leisure facilities here, including water sports, boating, fishing, and even a summer aqua park!
The surrounding 4,200 acres of countryside also offer good land-based activities such as hiking and cycling.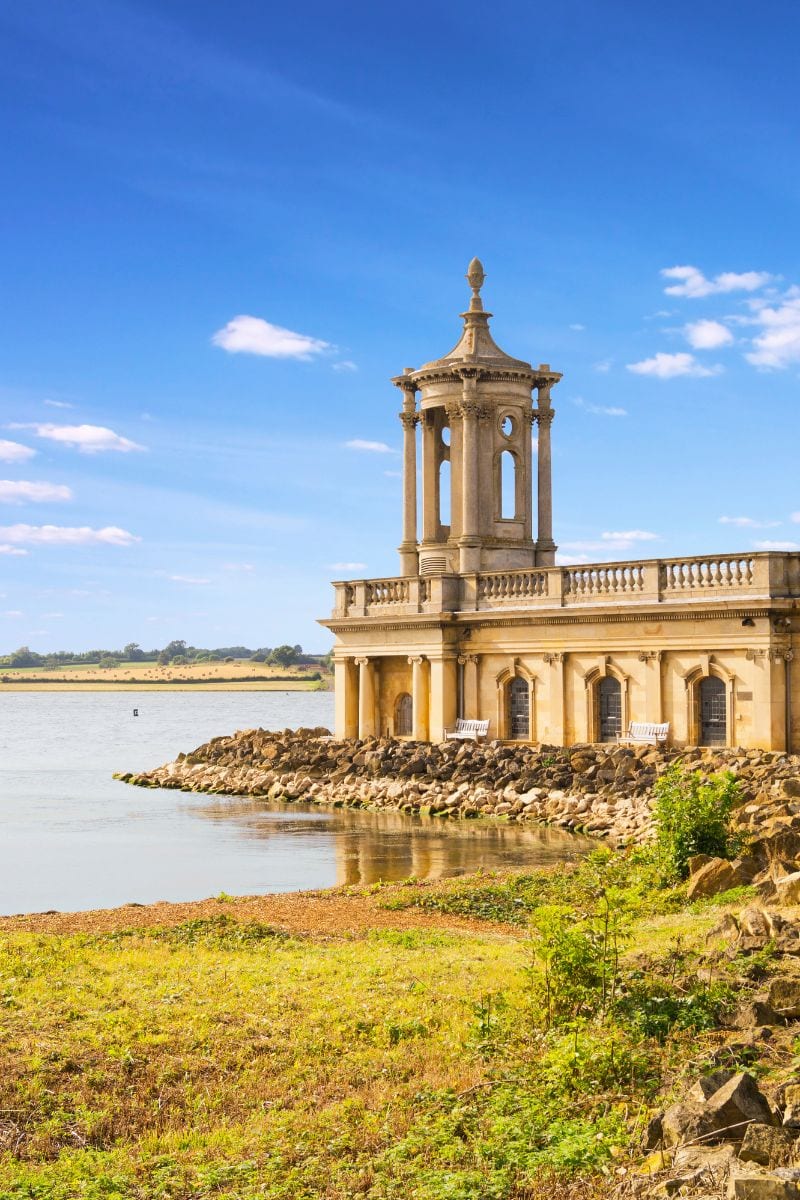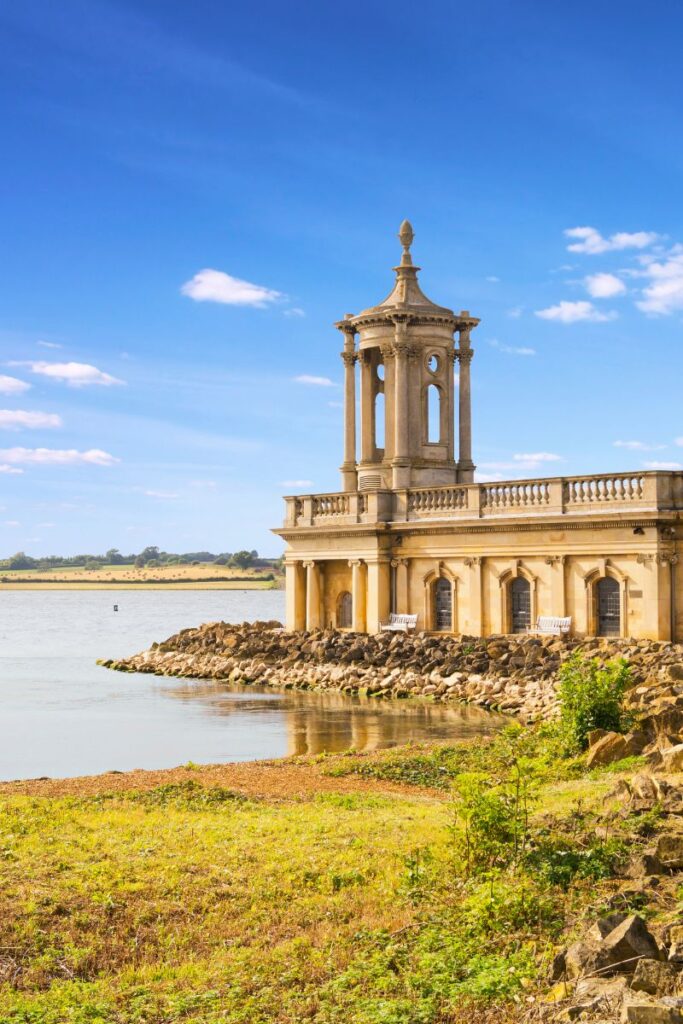 Kielder Water
The largest reservoir in the UK by water volume is Kielder Water in Northumberland.
It's also the largest artificial lake in the UK. And if that's not enough, it's surrounded by one of the biggest man-made woodlands in Europe! It's a beautiful place to travel to, so definitely add it to your Great British bucket list!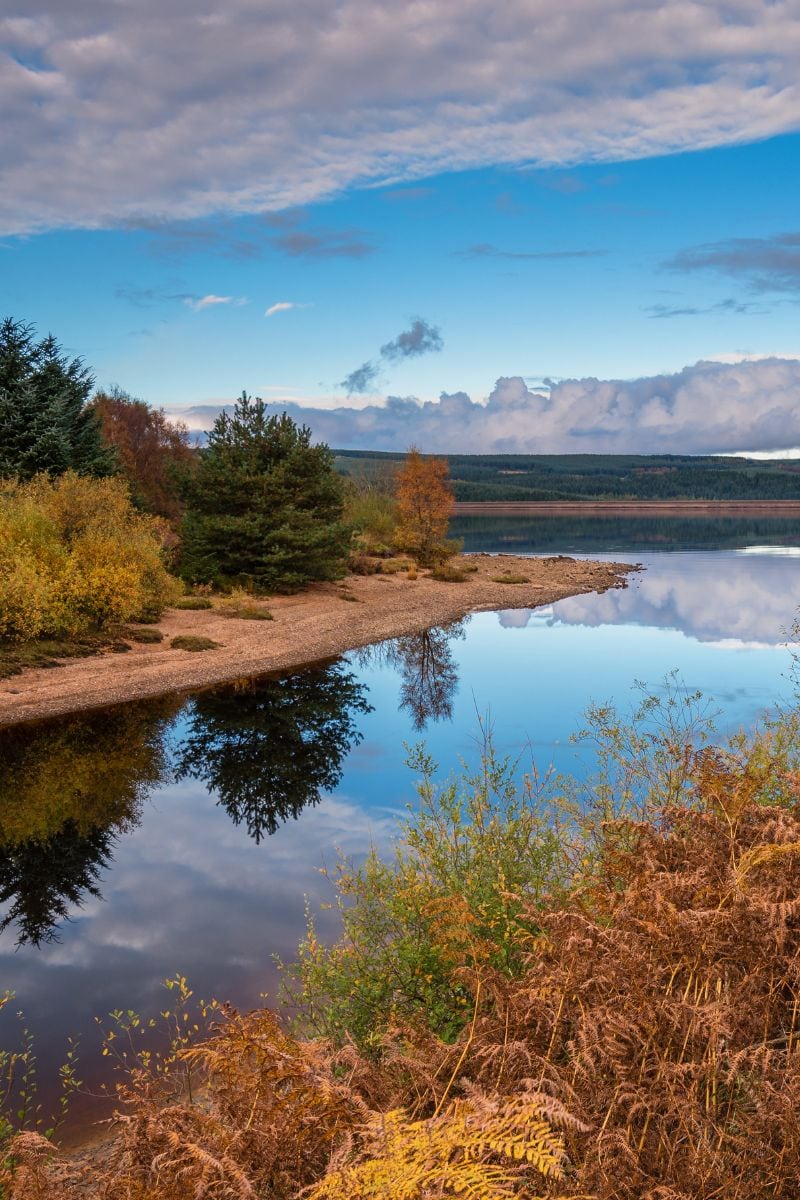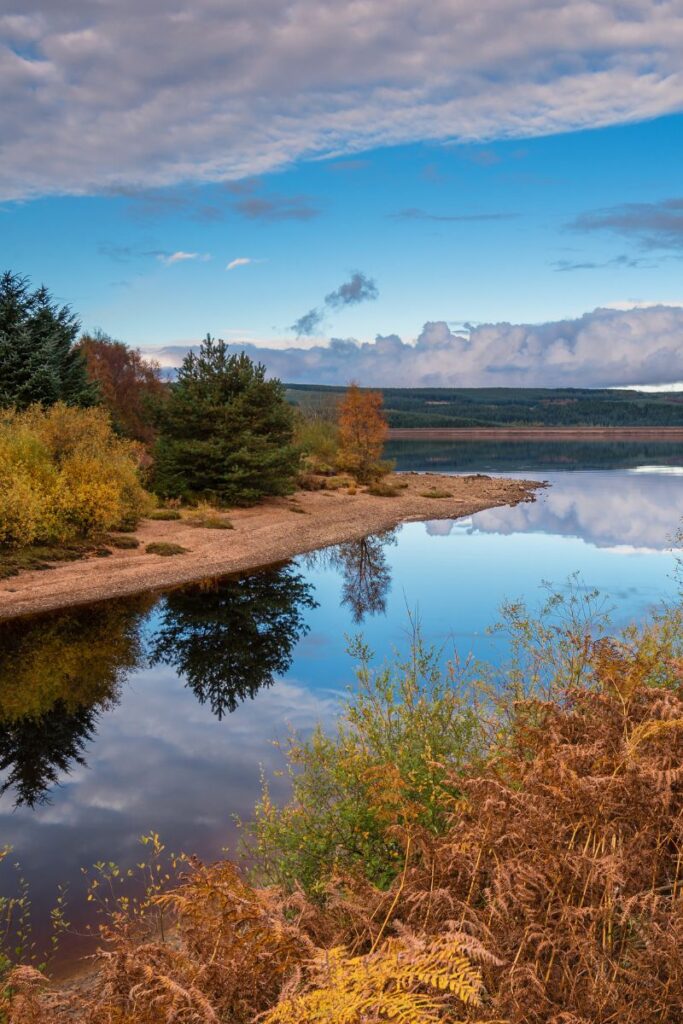 Looking for the deepest lake in England? Then you'll need to head back to the Lake District again! Wast Water is almost 3 miles long, a third of a mile wide, and has a mean depth of 258 feet (76.8m). Maybe there's a Wast Water monster lurking in the depths somewhere too!
---
LAKES IN WALES
Lakes in Wales are known as 'llyn'. They are mostly natural lakes too… just a few have had minor changes. Like the biggest mountains, you'll find many of the biggest Welsh lakes in Snowdonia National Park.
There is definitely no shortage of water here! In fact, the area has over 100 lakes and 434 miles of rivers!
Llyn Tegid (or Bala Lake) is the largest natural lake in Wales. It has an approximate area of 1.8 square miles. 
Llyn Tegid is really popular with swimmers, paddle boarders, kayakers, windsurfers and anglers. Permits are needed for the activities, and occasionally there are issues with blue-green algae. I'd definitely recommend you check with the park before you decide to visit!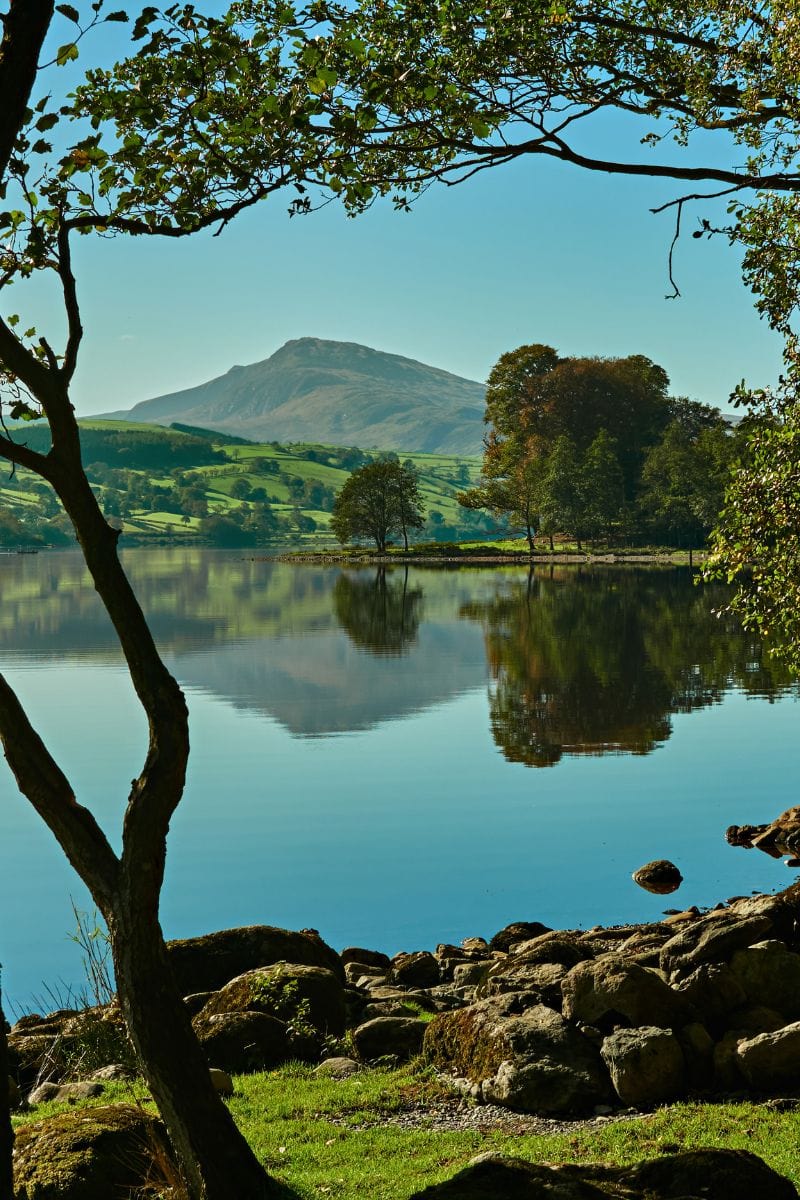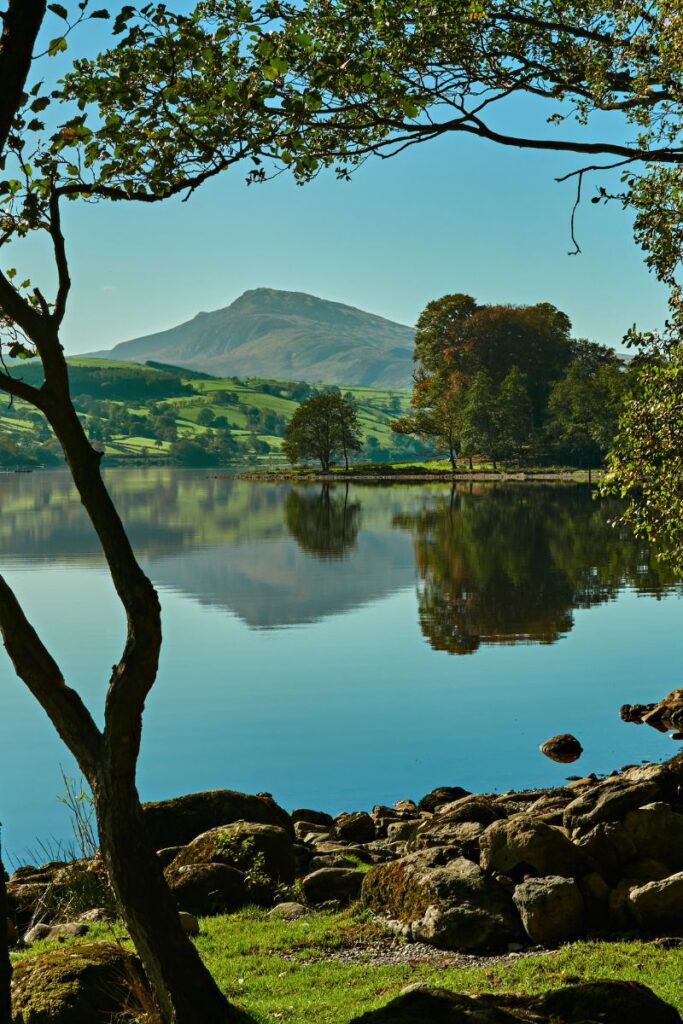 Llyn Trawsfynydd
If you're willing to overlook whether a lake has been 'formed naturally', then there are actually two huge reservoirs in Wales that are bigger than Llyn Tegid. 
In this case, man-made Llyn Trawsfynydd would qualify as the largest lake in Wales! The area is currently involved in projects developing mountain biking routes and outdoor activities. It's set to be an adventure lovers' paradise!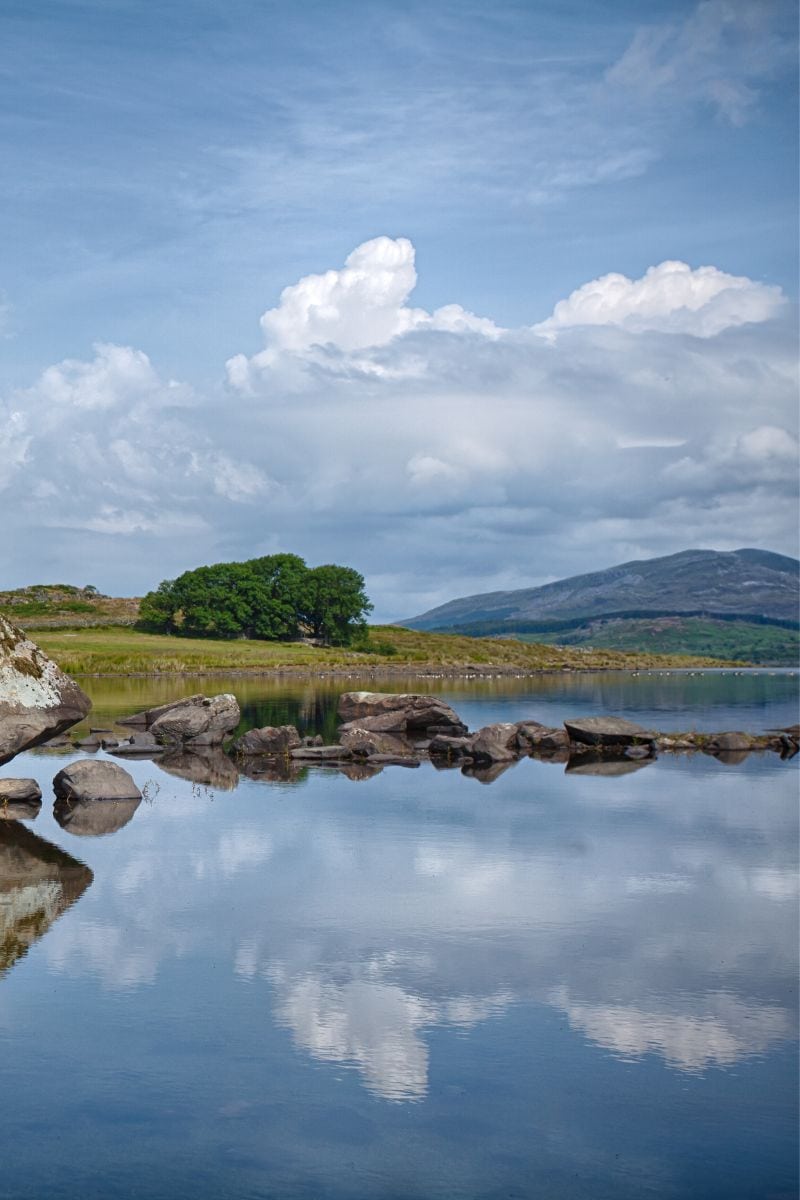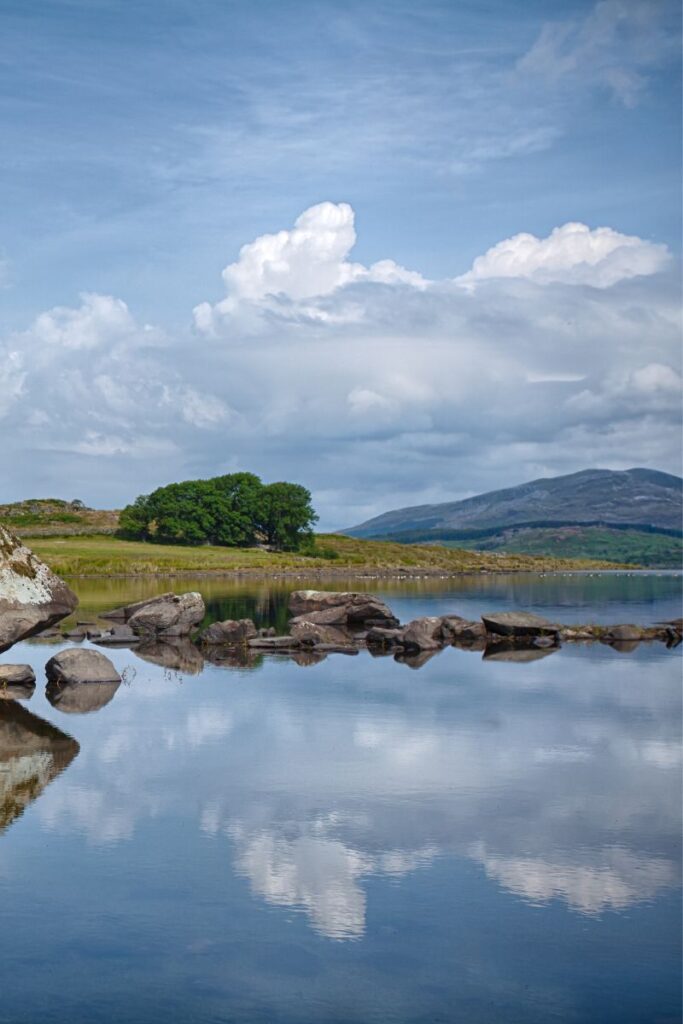 Lake Vyrnwy
The other reservoir bigger than Llyn Tegid is Lake Vyrnwy in Powys. This area was deliberately flooded in the 1880s to supply water to the city of Liverpool.
The paths around the lake area are perfect for walking and cycling. It's also a really beautiful place to go horse riding.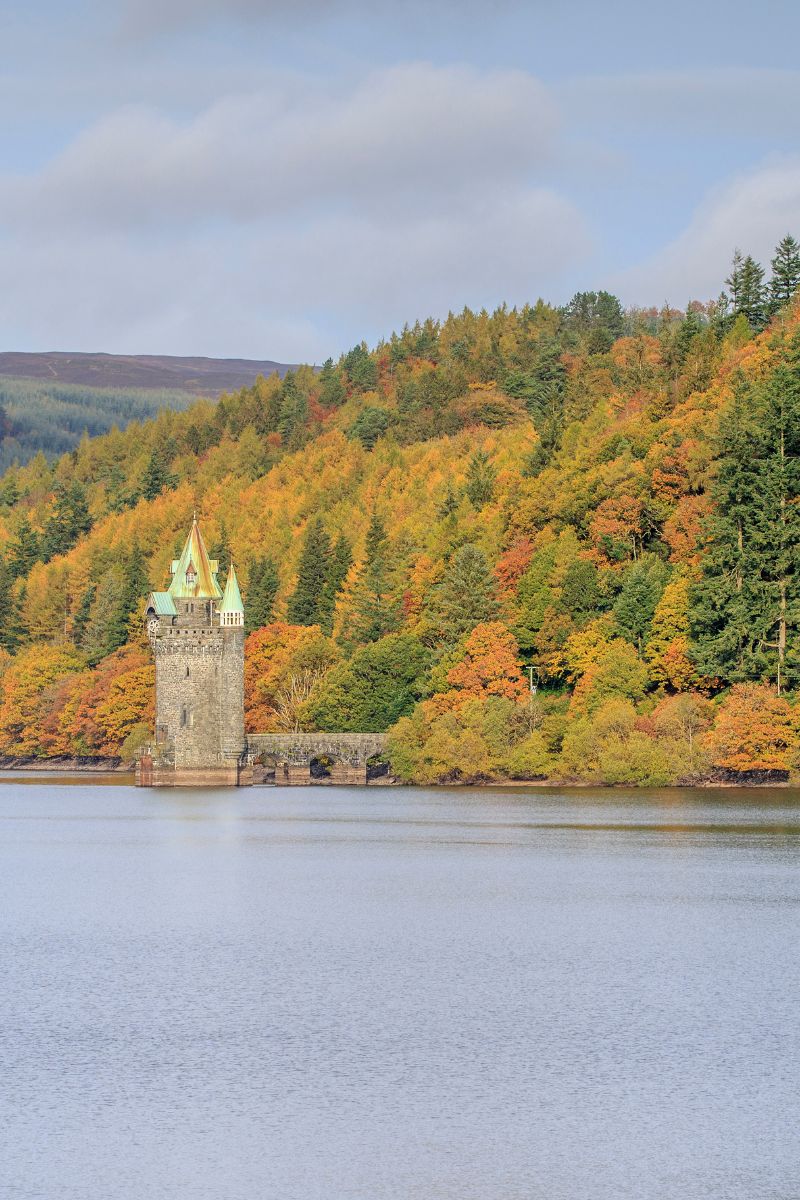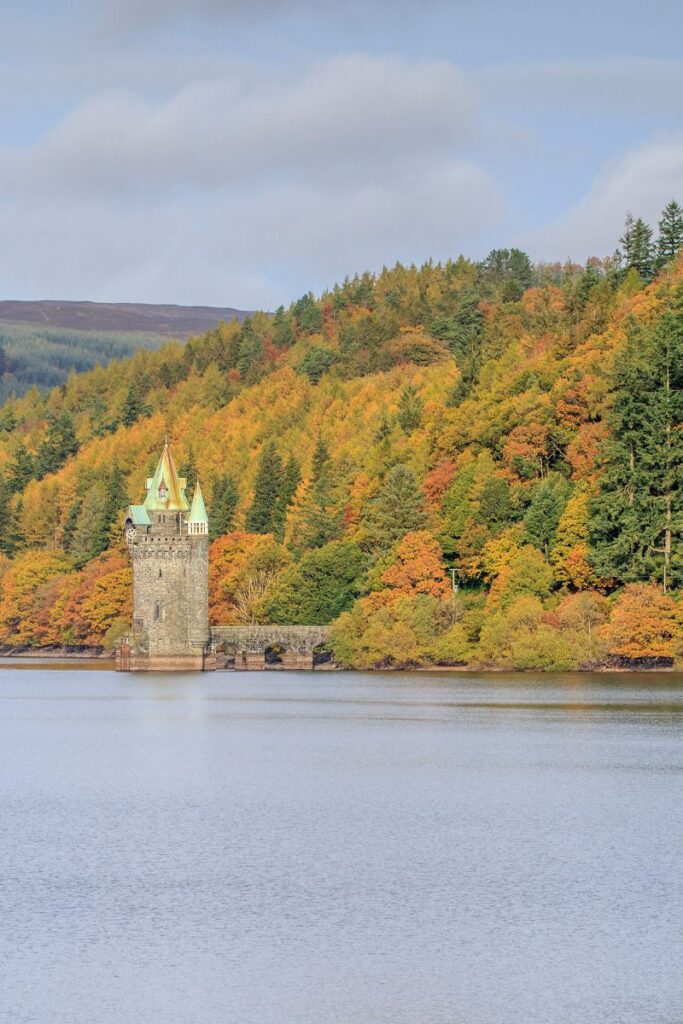 Llangorse Lake is located in the Brecon Beacons National Park. It's the largest natural lake in Mid and South Wales. 
It's famous for coarse fishing, but you'll also find water sports, mountain biking, and horse riding here too.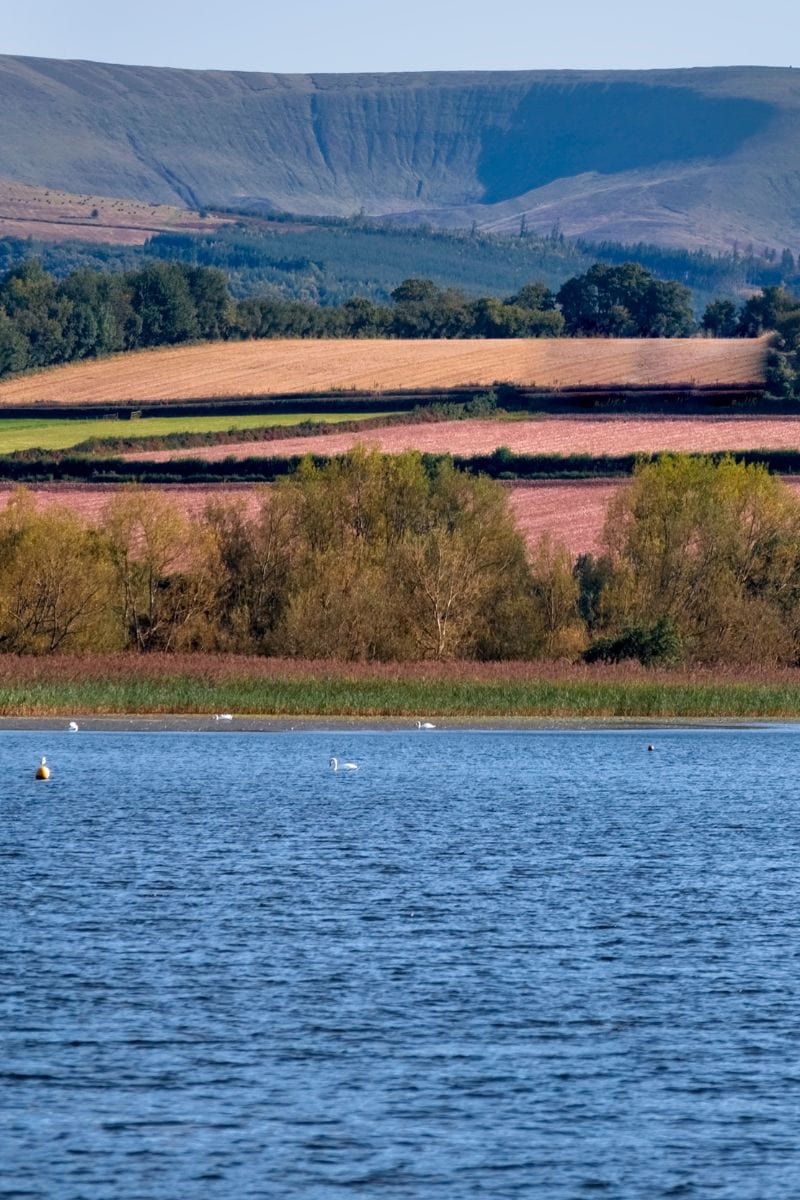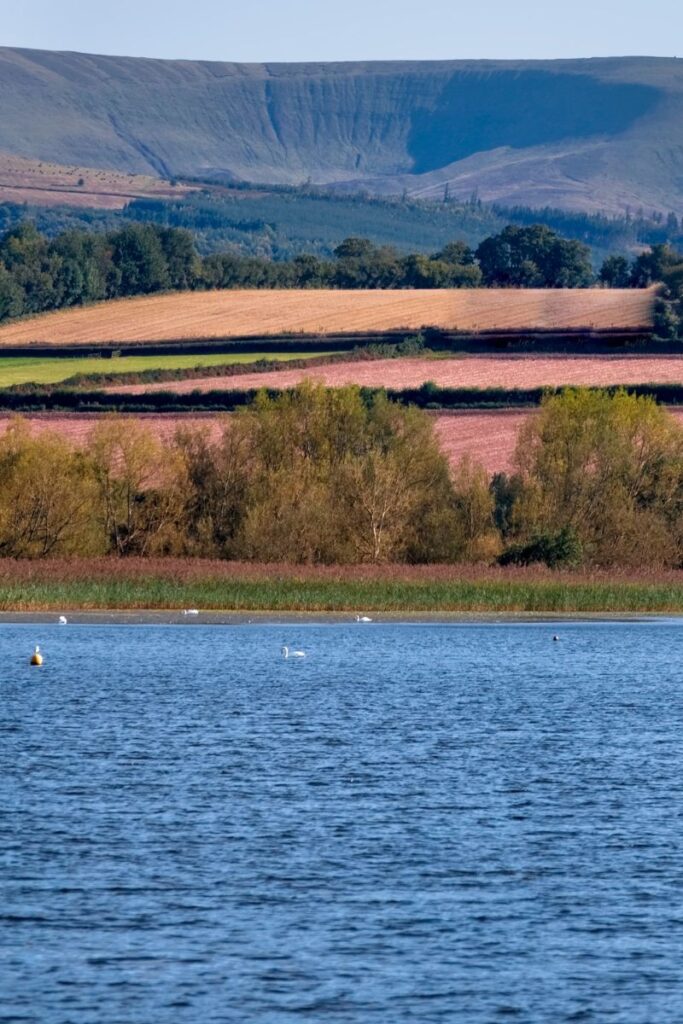 ---
How many of the largest lakes in the UK have you visited so far? Hopefully we've inspired you to add a few more to your bucket list!
If you're craving ticking off some of the most beautiful spots in the British Isles, we'd also recommend you read our guide to the highest mountains in the UK. There are lots you can climb, plus plenty of gorgeous views for photos if you're feeling a little less active!
Enjoyed this post? Pin it for later…