The Epping Forest Oak Trail walk is without a doubt one of the best walks near London. This guide has all the info to help plan your day.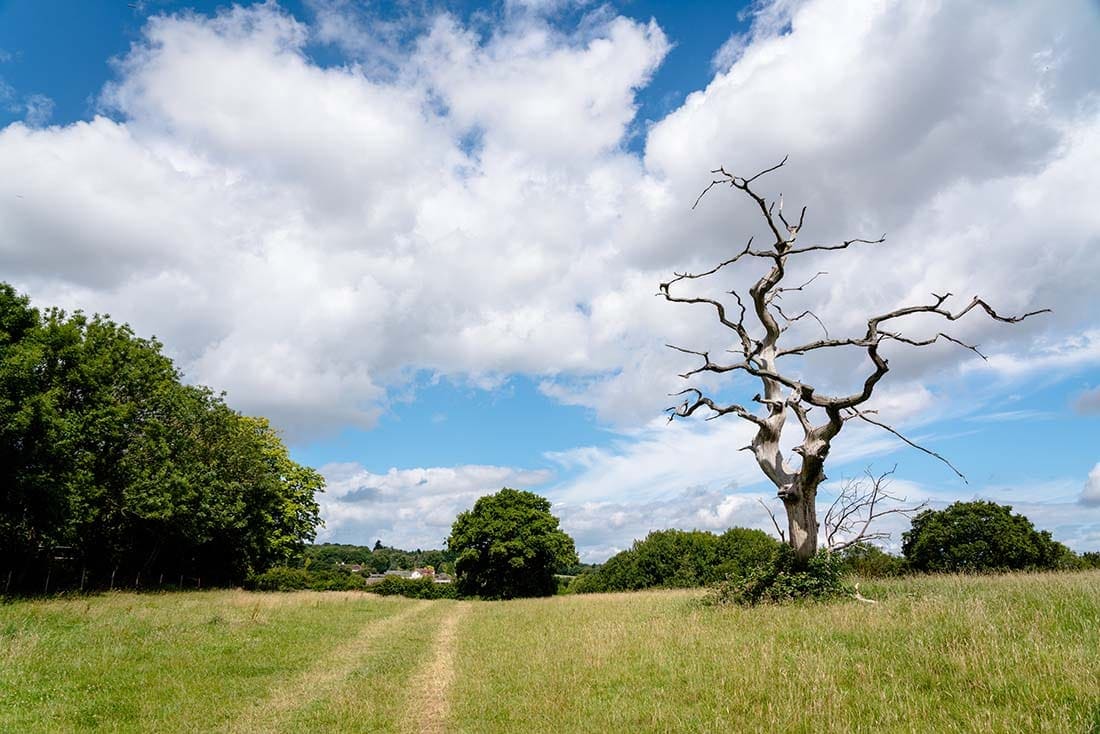 One of the problems with living in London is sometimes it feels like you're in the middle of a concrete jungle. Even though there are some amazing outdoor spaces like Hyde Park and Hampstead Heath, you're never too far from the cityscape and the skyscrapers.
Thankfully, there are some incredible walks near London that are just perfect for escaping the city. If you're looking to immerse yourself in the woods then I really can't recommend the Epping Forest Oak Trail walk enough.
This place feels a million miles away from the city and it's so peaceful walking among the trees for an afternoon.
If you go on a sunny day, you'll get the sunlight streaming through the trees onto the forest floor. Honestly, it's such a beautiful place to visit.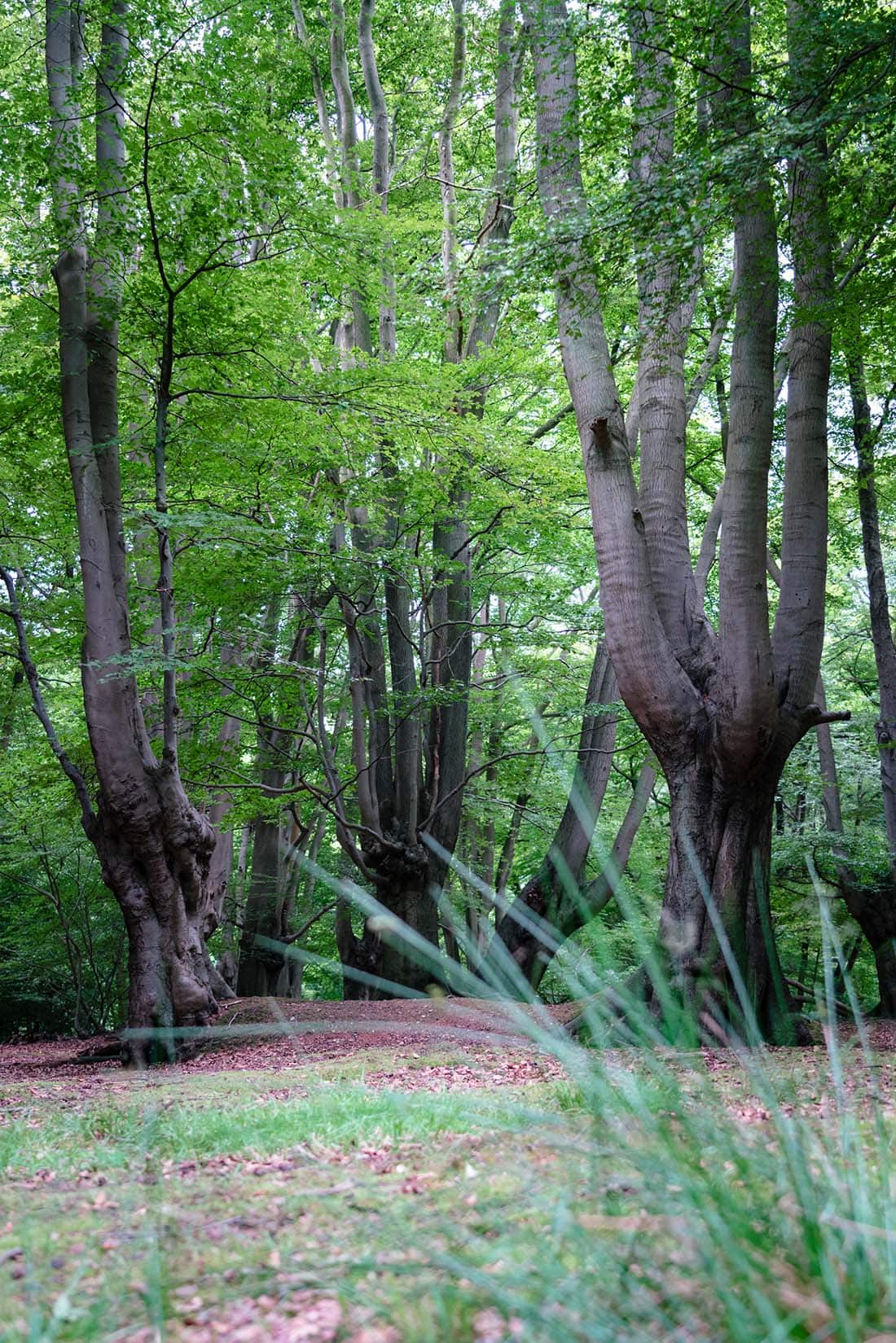 Whenever I'm looking for some headspace, I always love leaving London and getting into the countryside.
Both Chloe & I have been on a few day trips from London recently where we took on the Beachy Head walk in Eastbourne and the Chess Valley walk in Chesham.
Next up was one of the Epping Forest walks. Epping Forest is massive, and there are plenty of trails to choose from here. The one we really wanted to do was the Epping Forest Oak Trail. This is a 10.2 km long walk that takes 2 to 3 hours, so it's really easy going.
As I said, I really can't recommend this walk enough. If you're planning a day out from London, then this is my detailed guide to the Epping Forest Oak Trail.
In this post you'll find everything you need to know about the walk. I even recommend a couple of pubs at the end of the walk for a refreshing pint too!
What is the Epping Forest Oak Trail?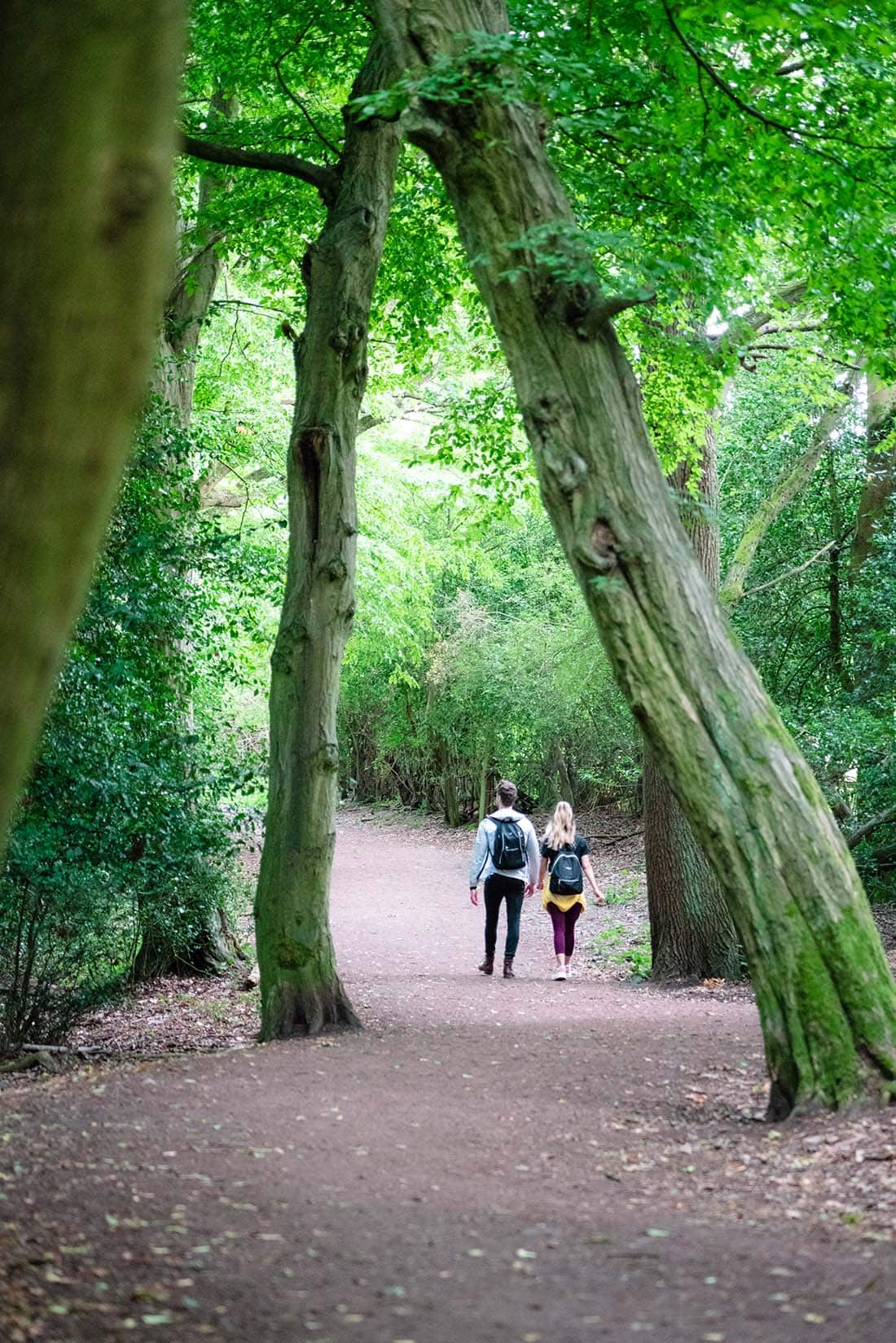 Epping Forest is an ancient woodland with areas of grassland and wetland within it. It is also one of only three Special Areas for Conservation in London, so it's a gorgeous place to visit.
In total, Epping Forest is 6,000 acres in size making it the largest public open space within London. That means it's perfect to go walking and hardly come across any other people. If you're looking for solitude, you'll find it here.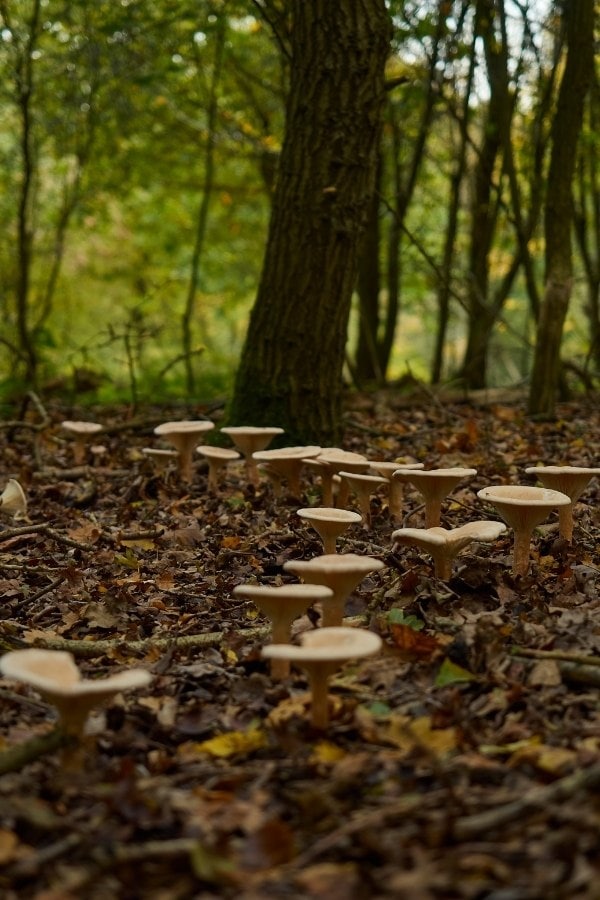 As you can imagine, there are loads of Epping Forest walks to choose from. However, the Oak Trail walk is approximately a 10.2 km circular trail, so it's not like you're walking around the whole forest.
This walk takes you from Theydon Bois tube station, through some gorgeous English countryside before walking through a section of the ancient forest.
How long does the Epping Forest Oak Trail take?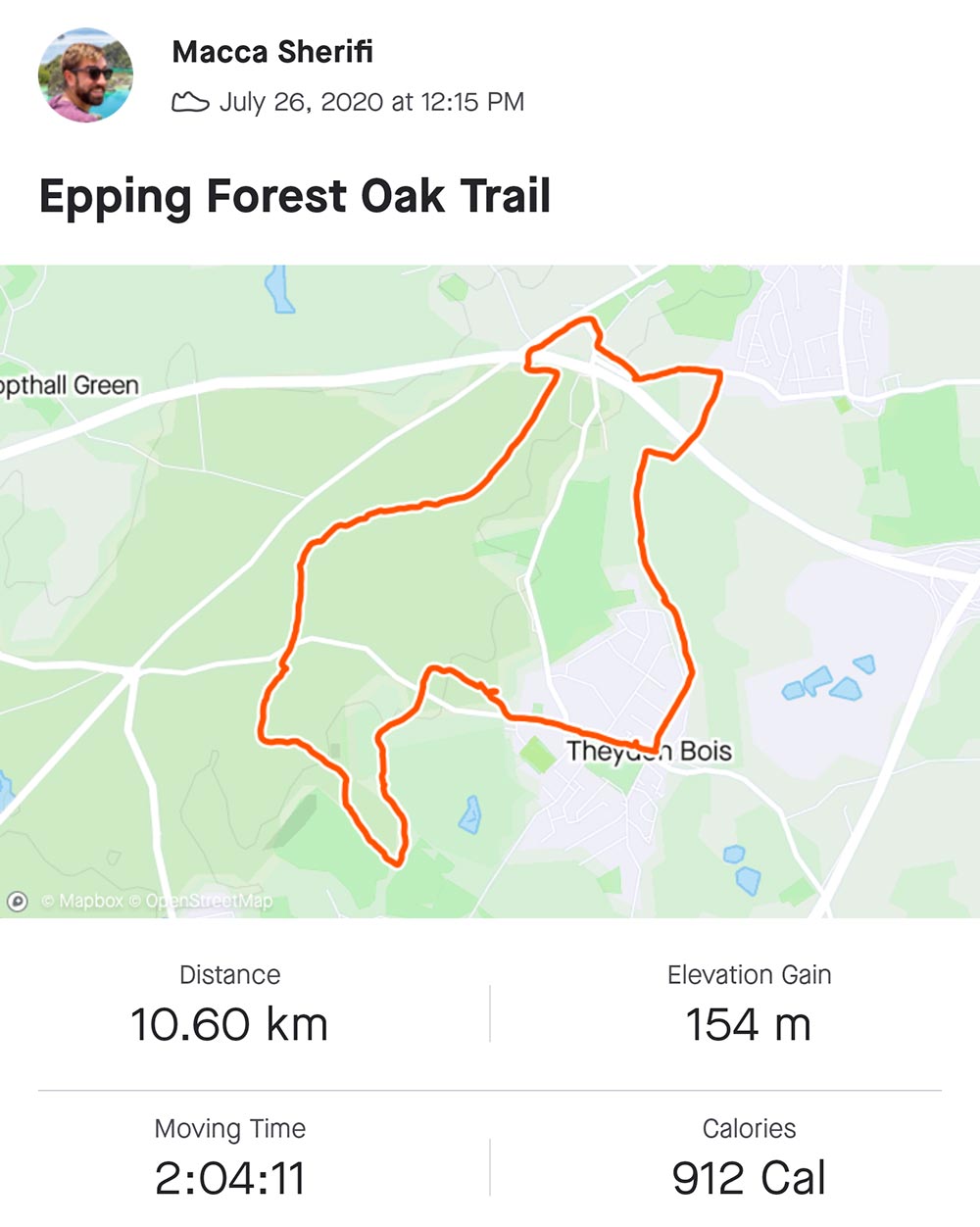 Good question!
The Epping Forest Oak Trail is a really easy walk that'll only take you a few hours.
At 10.2 km long, usually this takes people 2 to 3 hours to walk. Add in 30 minutes for lunch and 30 minutes for a pint at the end of the walk and you're looking at 3 to 4 hours in total.
This makes it a fantastic morning or afternoon activity from London. Also, I saw plenty of families and dog walkers here, so it's a great place to bring along the little ones (including the dog!)
How to get to the Epping Forest Oak Trail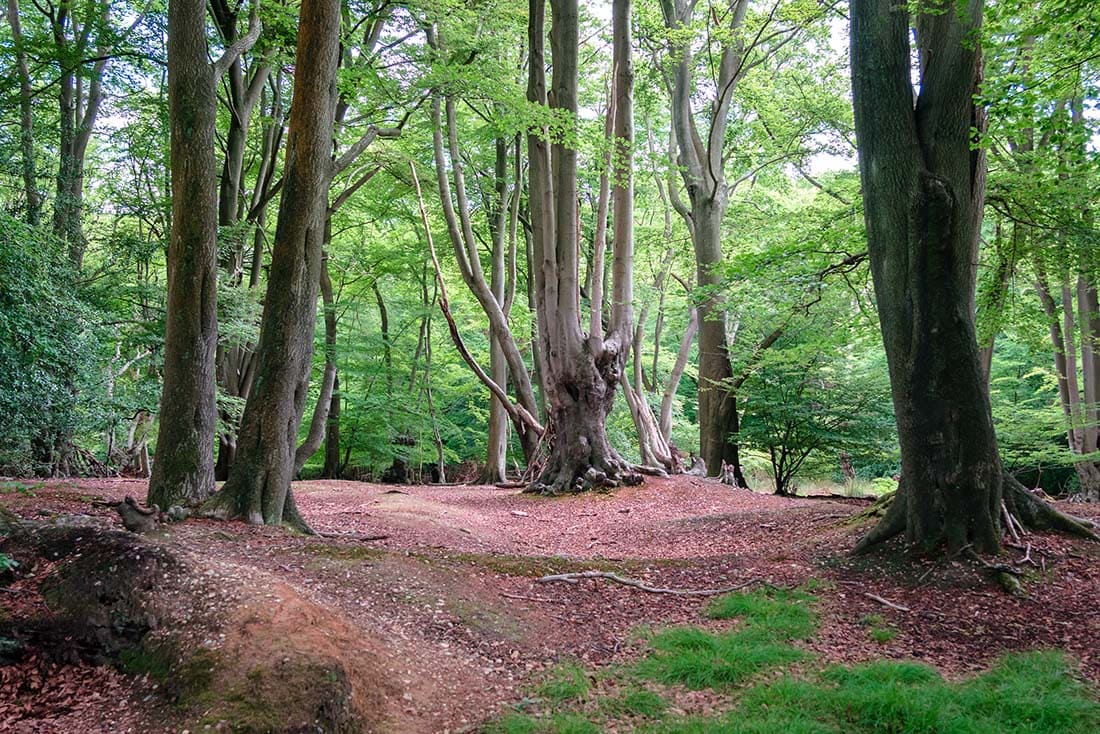 Travelling from London to Epping Forest is quick and easy, but it can be a little confusing too.
As I've already mentioned, Epping Forest is massive. The forest is approximately 19 kms from one end to the other. That means there are a few different points where you can access the forest.
However, for the Epping Forest Oak Trail (which is what this post is all about), you'll want to travel to Theydon Bois station. This is on the central line and it takes about 36 minutes from St Paul's to Theydon Bois.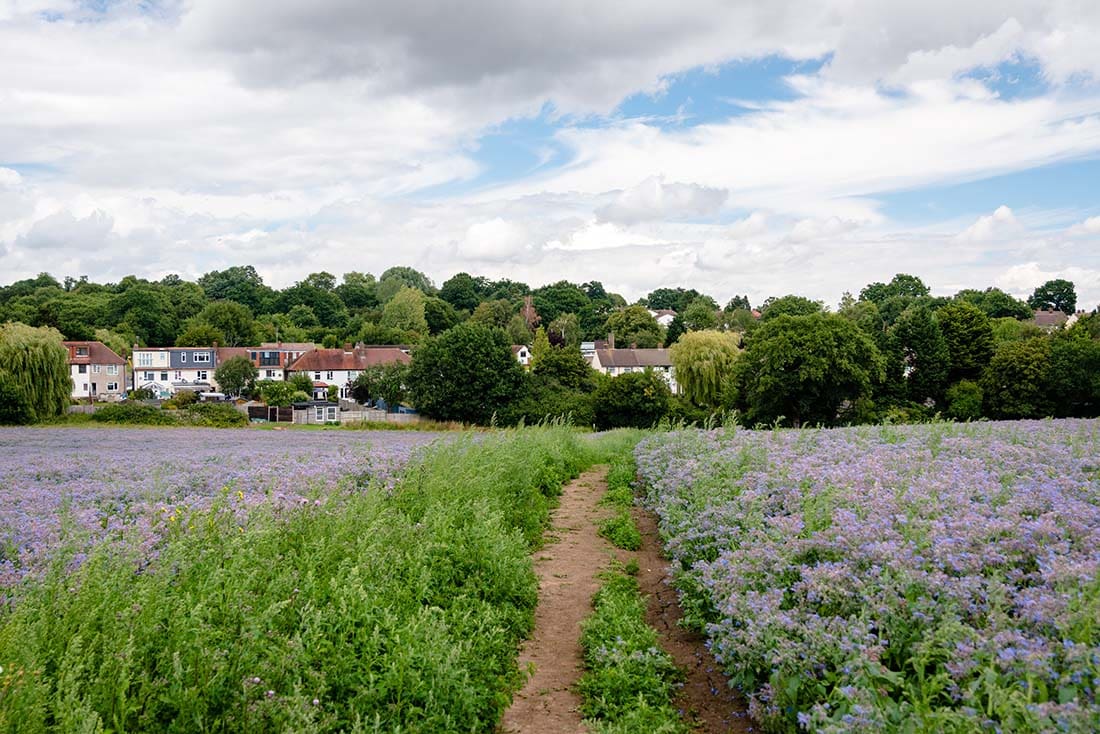 Obviously there are a fair few other Epping Forest walks to choose from. If you'd like to visit Connaught Water and Strawberry Hills Pond, two of the most popular places to visit in Epping Forest, then you'll want to head to Loughton station.
From Loughton station it takes about 15 to 20 minutes to walk to the forest. From here, you can access a few of the other forest trails.
I really like the Epping Forest Oak Trail though as it takes you past some beautiful English countryside before getting to the forest. It definitely has a little bit of everything.
Right, let's talk about the trail itself. It's time to get ready for an amazing walk!
Highlights of the Epping Forest Oak Trail
Section 1: Walking through the Fields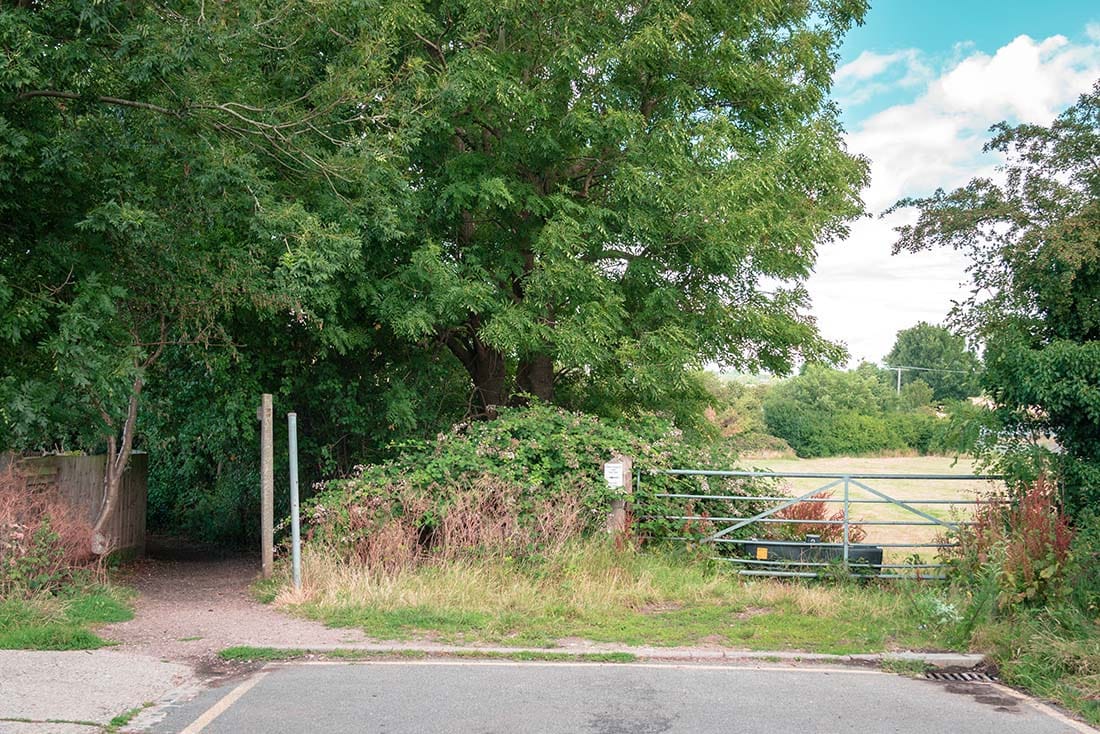 The first section of the walk is quite confusing with lots of different directions to follow. I nearly got lost a couple of times, so I thought it'd be a good idea to go into each direction in detail. I really want to make sure you guys know where you're going!
When you arrive at Theydon Bois station, exit the car park to the left as you leave the station and follow the road round to the right. Then, after about 50 metres, take the first right onto Forest Drive. This is opposite The Bull pub.
Follow this road all the way to the end and you'll find a small public footpath to the left of the gate. That's the path you want.
Walk along this for about 200 metres until you get to the end of the fences. Then, cross over the stream into the field. All of this is signposted.
From here, it's straight up the hill towards the dead tree (which also makes for an amazing photo by the way!)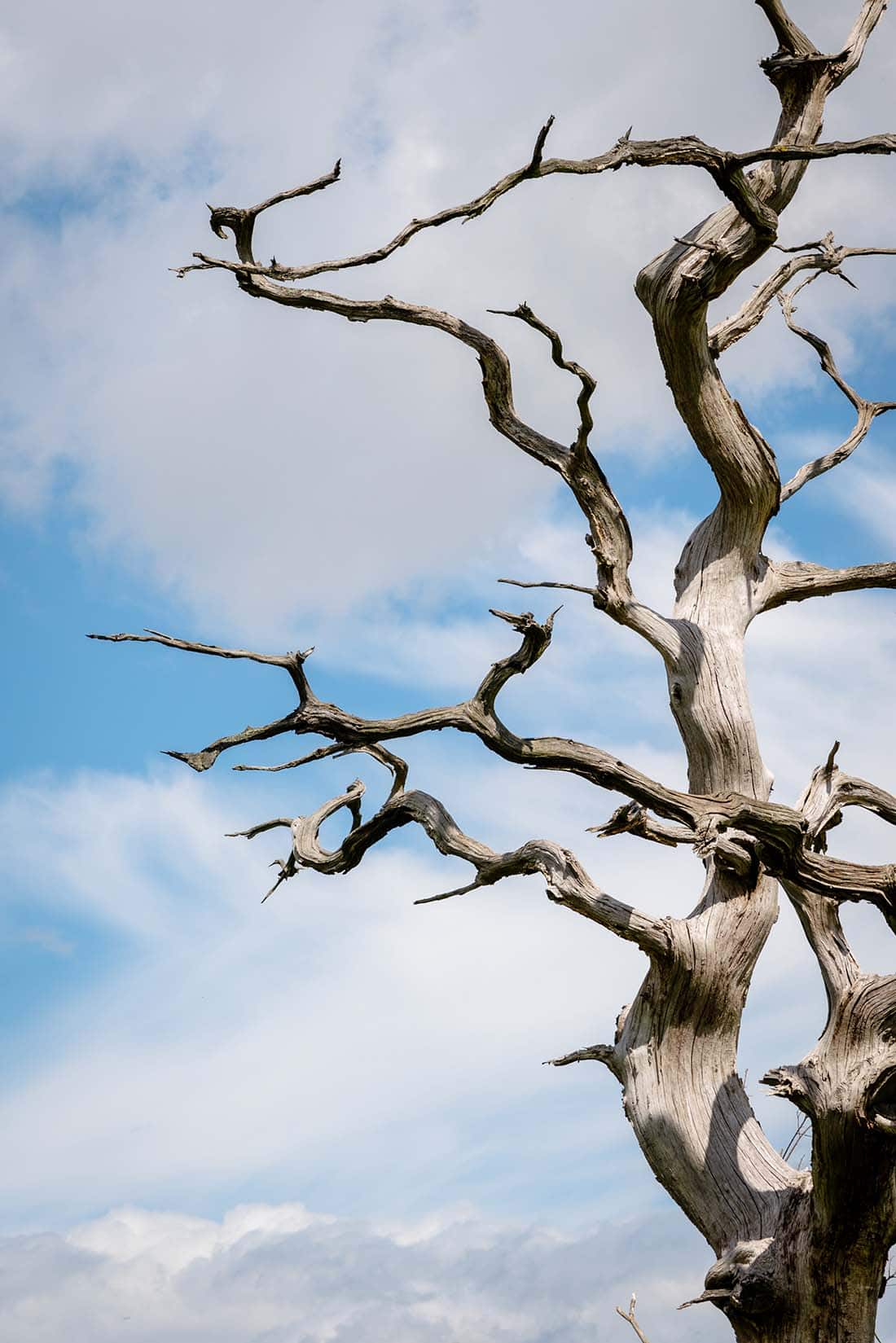 You'll then walk on a farmer's track all the way till you get to a field of horses. Walk through the turnstile and then turn right. There's another turnstile at the end of this field.
At this point you'll walk over a bridge over the M25. If you start hearing the traffic then you know you're heading in the right direction.
Once you get over the M25, you'll walk through another field before coming to a small village of Bell Common. Once you get out onto the street, turn left, and then after about 100 metres turn right past the kids playground. This will get you back onto the Epping Forest Oak Trail.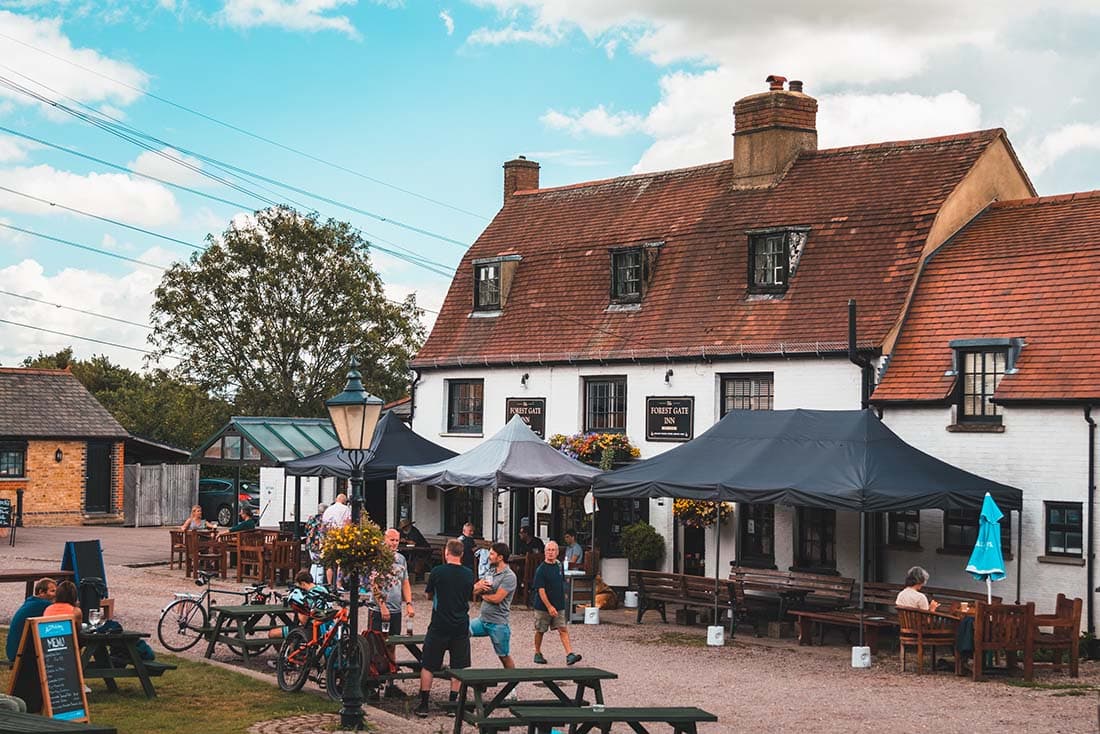 From here you'll walk to Bell Common. There's also a pub here on the common that looked like a lovely place for a pint, but as it only took me about 20/30 minutes to get here, I decided to keep on going. If all else fails, use Google Maps and aim for the Forest Gate Inn (use this link to take you there). This is on the corner of Epping Forest.
From Bell Common, if you follow the footpath then it'll take you to the cricket ground. This is the last sign of civilisation before heading into the forest itself.
Section 2: Entering Epping Forest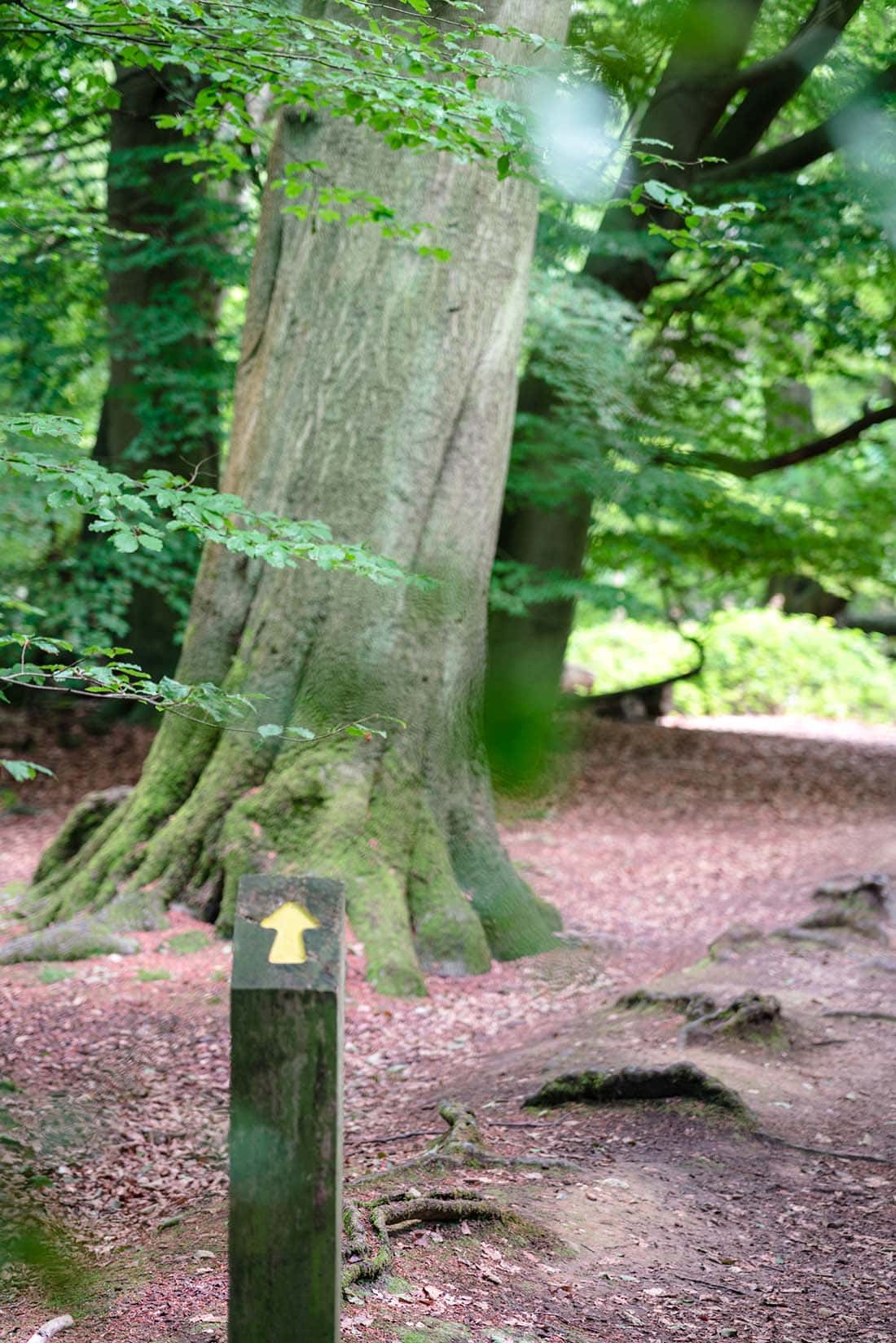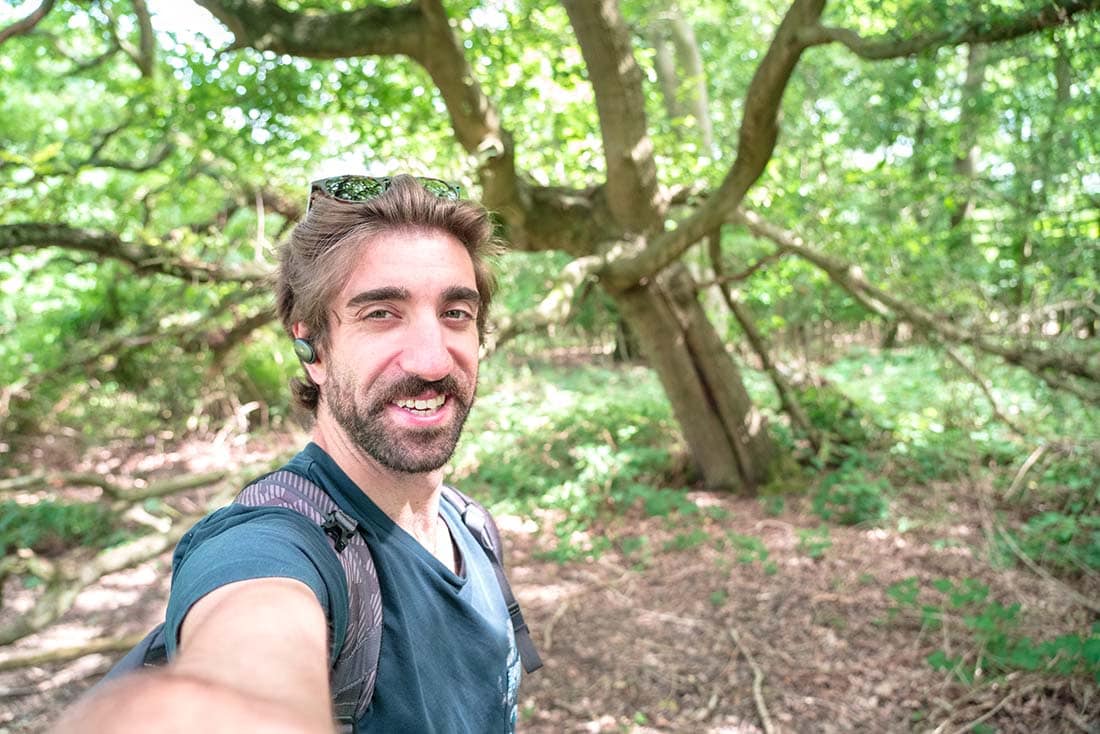 As soon as I entered Epping Forest, I felt all my stresses and worries of the city completely melt away. There's something so calming being among the trees, so this trail was absolutely perfect for me.
Once you're in the forest, following the trail is really easy. There are frequent sign posts dotted along the trail. To follow the Oak Trail, you want the ones with the yellow arrows (they're the only signposts I saw to be fair).
I was probably on the main trail for about 30 minutes before I came to Ambresbury Banks. This was my first real stop along the walk and where I had my lunch.
I'm a massive history buff, so I loved the idea of having lunch in an old fort where the Romans once walked. More on that below.
Section 3: Ambresbury Banks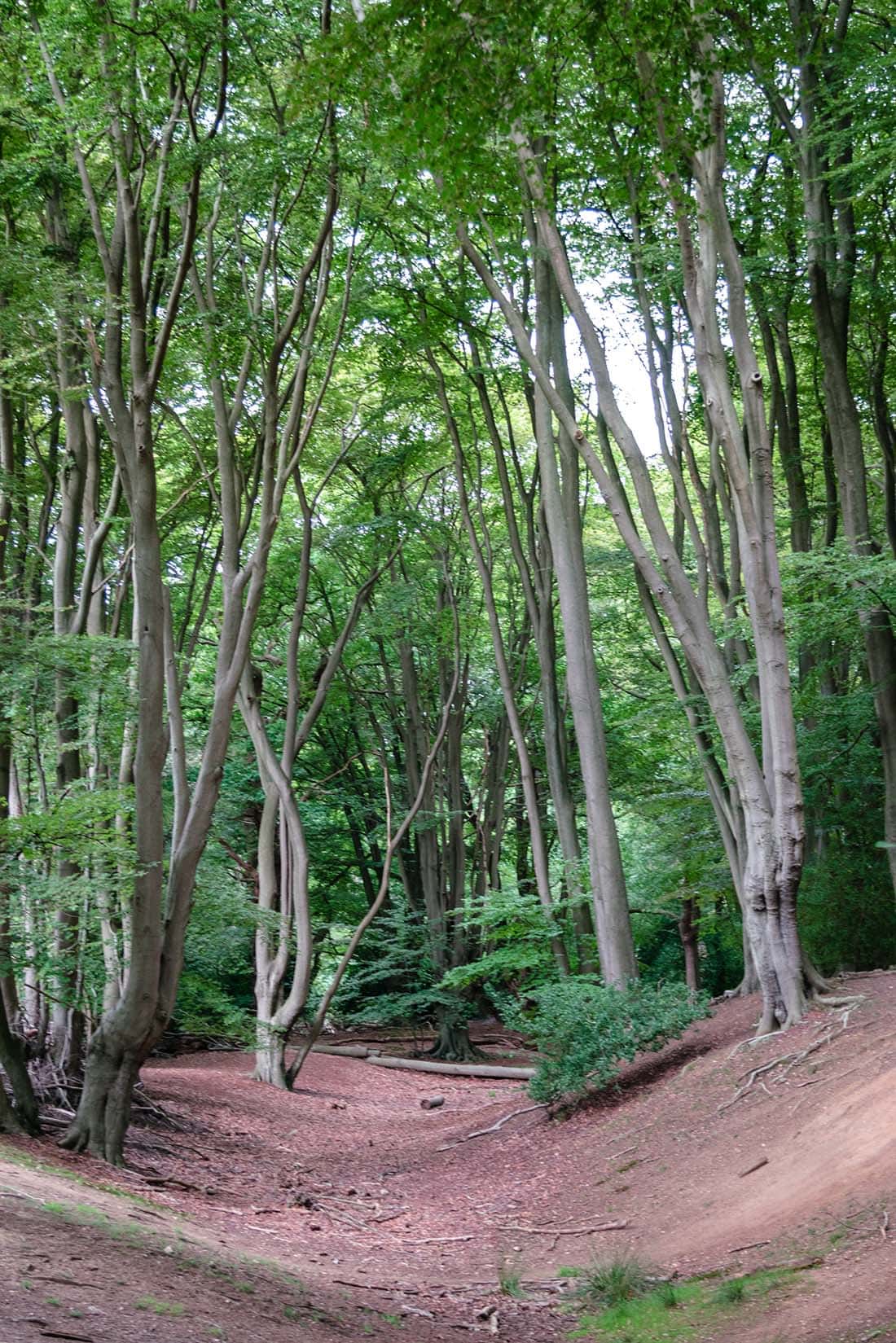 Ambresbury Banks are the remains of an Iron Age hill fort. According to local legend, this is the site of the last stand by Boudicca against the Romans in AD61.
The fort covers an area of approximately 11 acres and was once surrounded by a 6ft single bank and a ditch. You can still see the outline of the bank and ditch at the site which is pretty cool.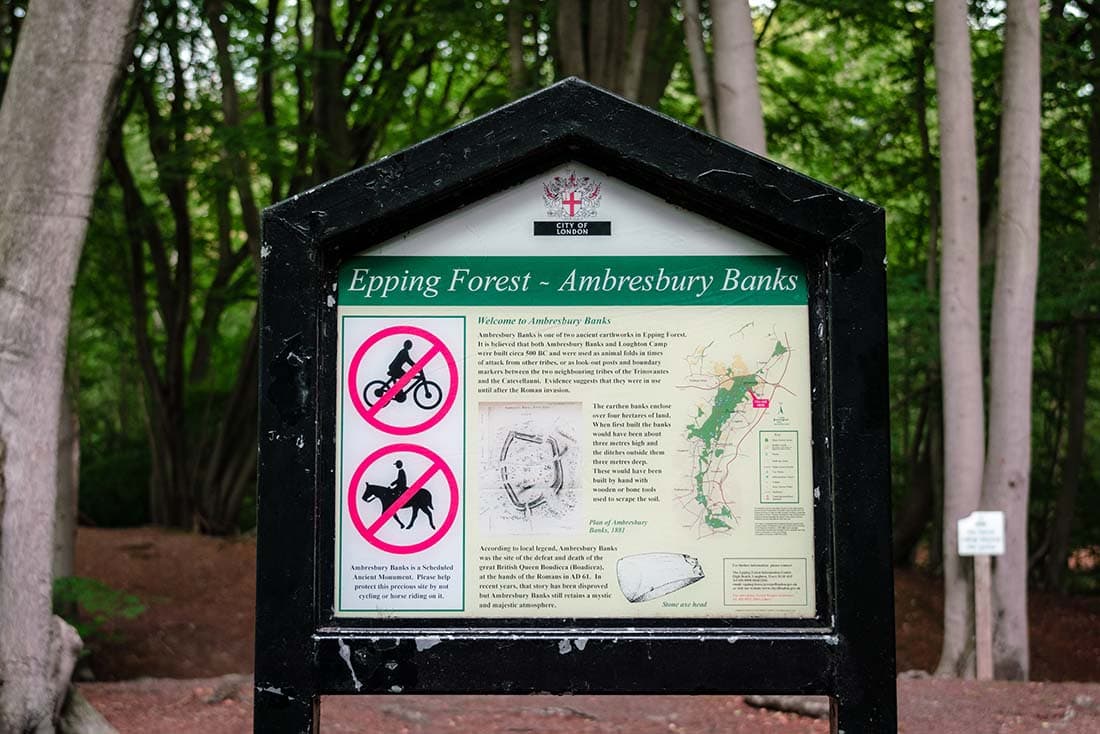 If you decide to walk around the fort, make sure you keep your eyes peeled on the ground. It's quite common to come across shards of red, grey and black pottery. If you're really lucky you might find an arrowhead.
Ambresbury Banks is one of the most popular places to visit in Epping Forest and highlights the history and importance of the area. I really liked it here and it's well worth spending 10 minutes reading up on the history and wandering around the banks.
Section 4: Deer Sanctuary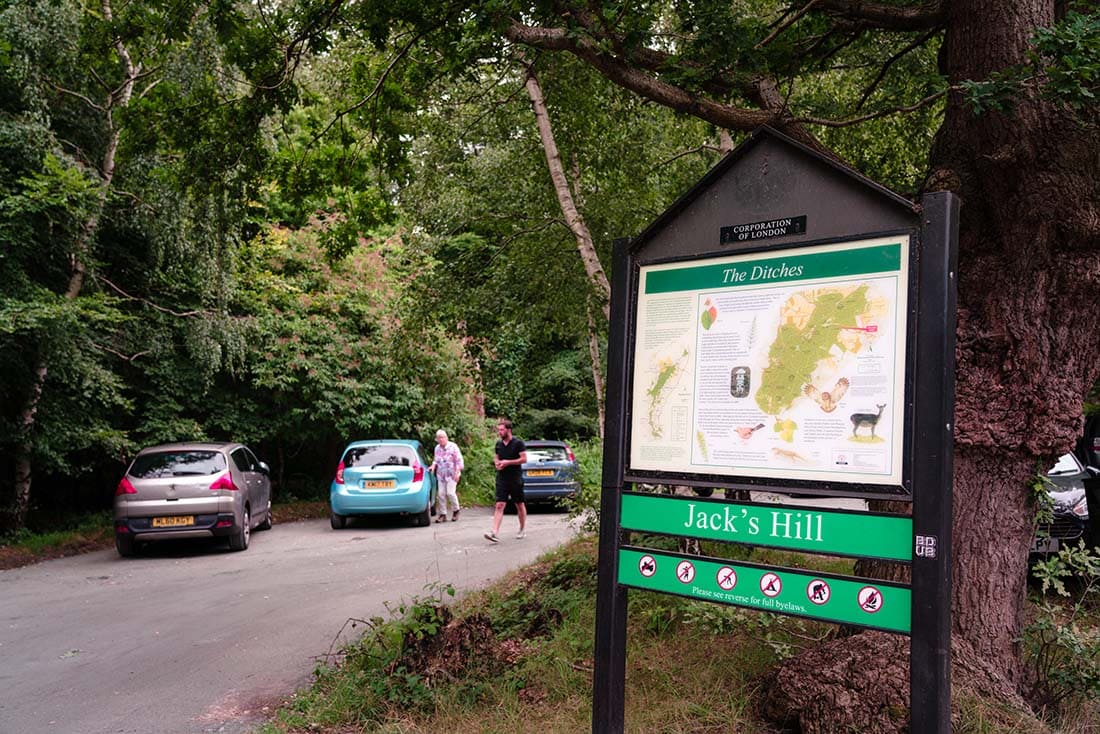 Once you leave Ambresbury Banks behind, keeping following the Oak Trail until you get to Jack's Hill car park. Here you'll cross the road to get back on to the trail, but it does mean you're heading in the right direction.
This section through the forest was probably my favourite. All the trees are much closer together here, so it really feels like you're walking through an ancient forest. I also didn't come across another person for the whole section which was nice. It really felt like I was the only one walking in the forest!
You know you're heading in the right direction when you walk alongside a golf course. Eventually you'll come to a T-junction with a fence blocking your path. This is a fence to the Deer Sanctuary. Turn left and keep following the path.
If you come here during summer, there are loads of blackberry bushes along the path which are a yummy treat for you.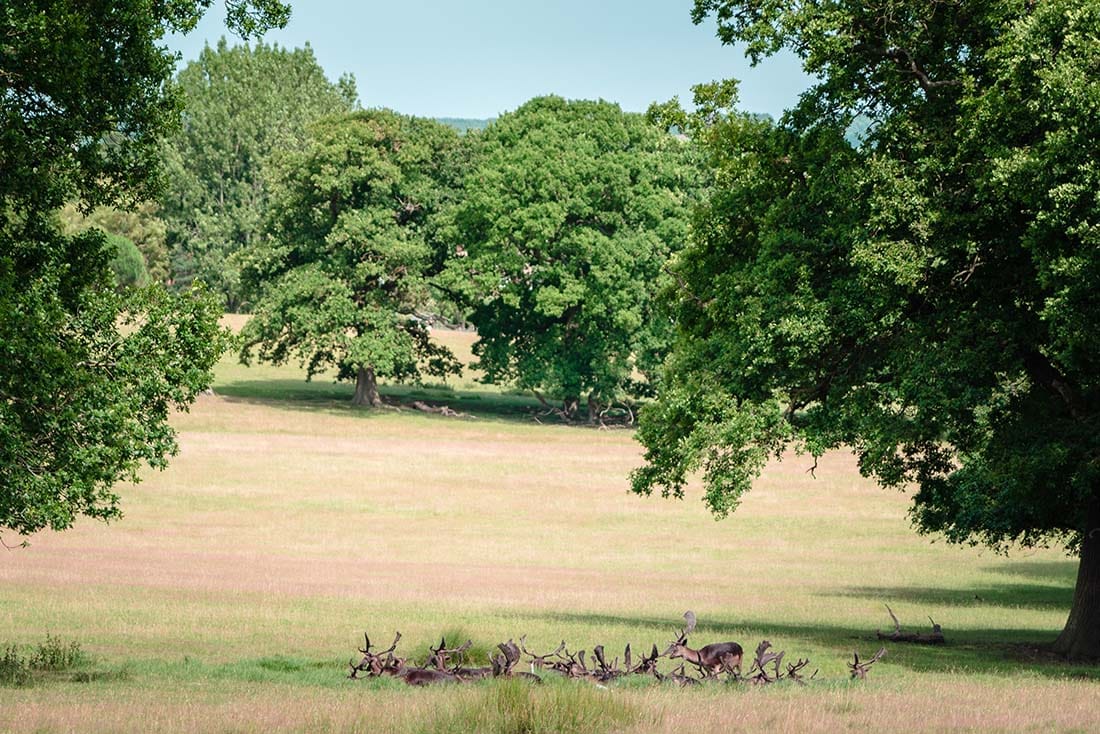 Along this section of the Oak Trail you'll find a couple of places where you can get up close to the fence and have a peek into the Deer Sanctuary. Founded in 1959, this is a 140-acre sanctuary for the deer to call home.
If you're lucky (like I was), then you'll be able to see herds of deer from the fence. Alternatively, sometimes you can go on guided walks around the sanctuary. I think the walks are about once a month. You can find out further details about this here.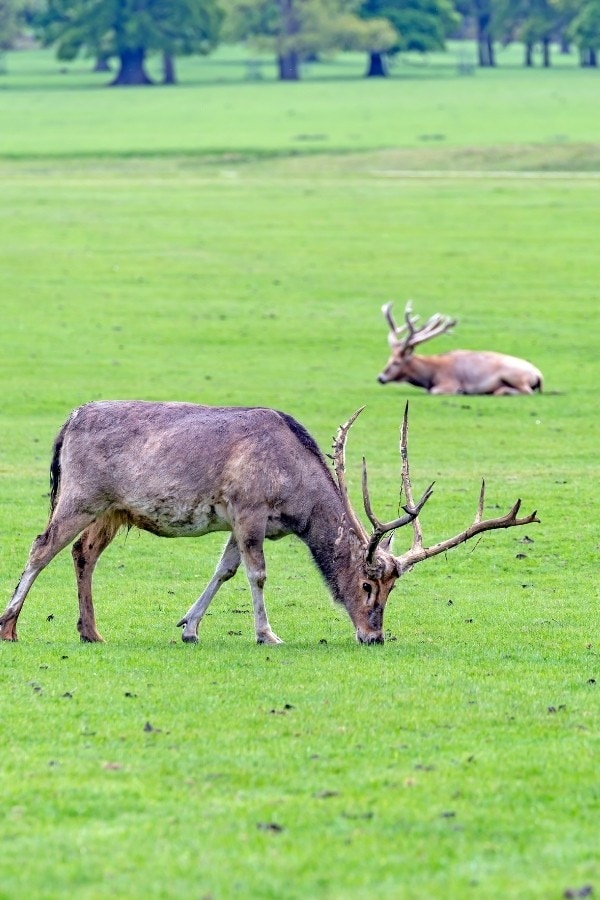 Once you leave the Deer Sanctuary, it's about a 15-minute walk back to Theydon Bois. As I said, the total walking time should take you around 2 to 3 hours.
The best bit now? You've earned yourself a refreshing pint at the end of your walk!
There are a number of Epping Forest trails to choose from, but this one is definitely up there as my favourite.
Suggested places to eat along the Oak Trail walk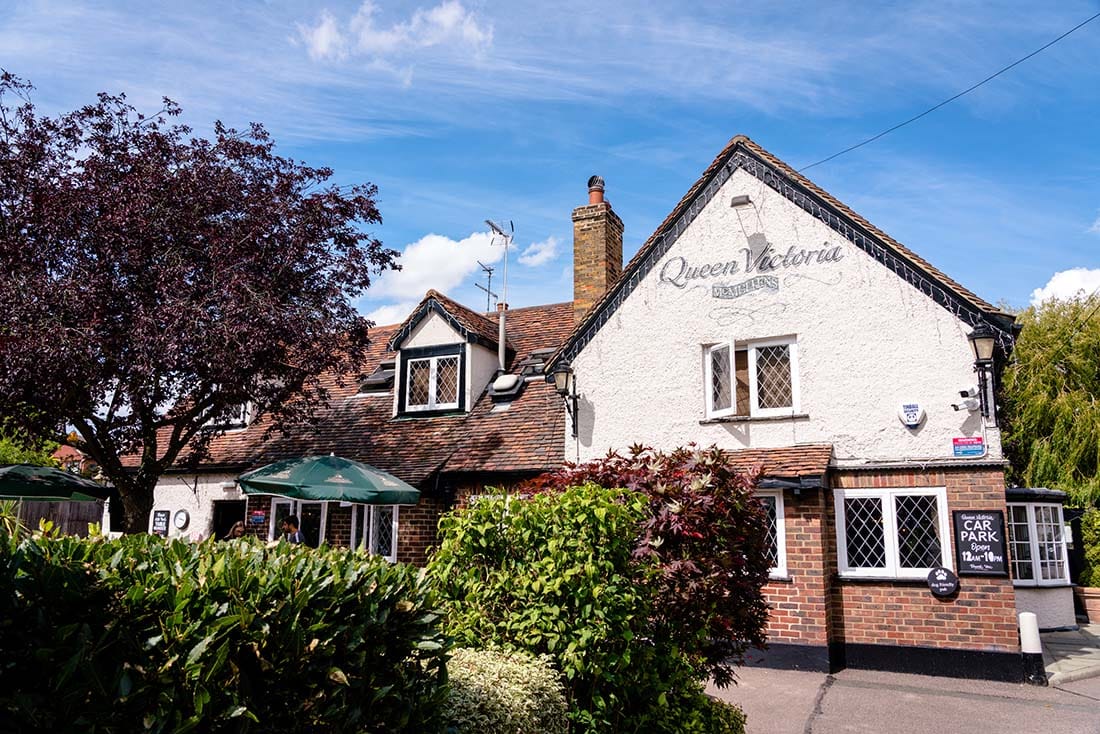 Once you get back into Theydon Bois, there are a few places to eat at.
If you're on a budget and you want to grab something to eat on the green, there's a Tesco Express. However, I'd recommend popping into one of the two pubs.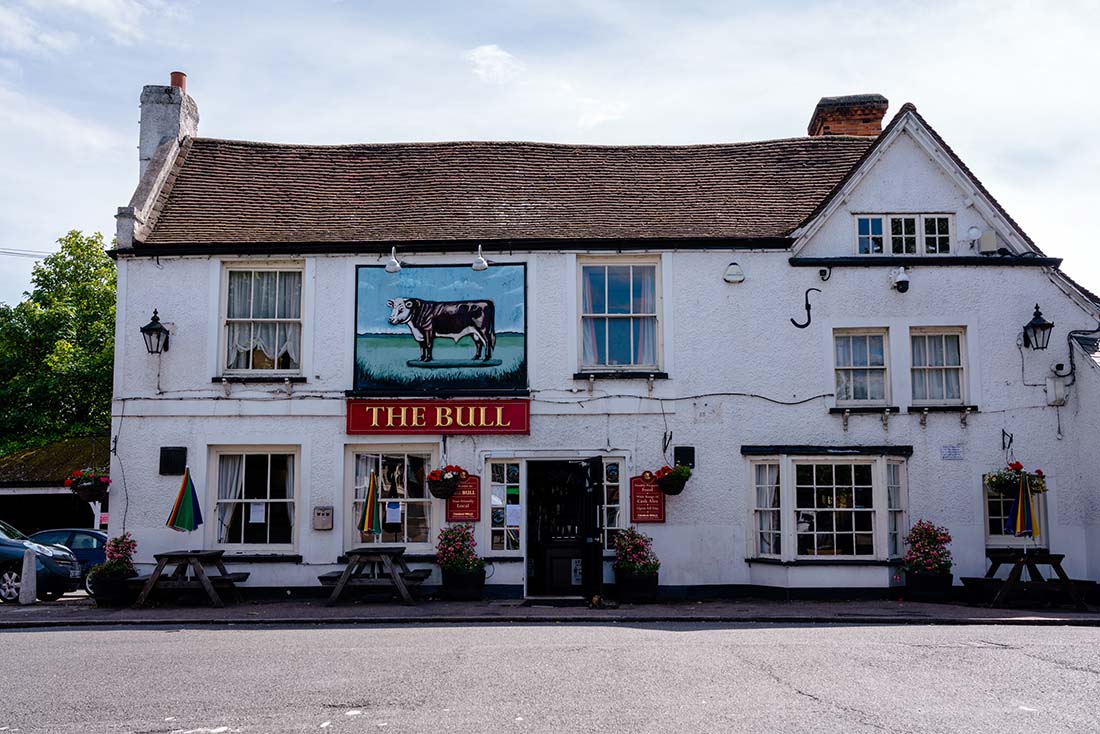 The first you'll come across is The Queen Victoria. This has got a lovely pub garden and it was really busy when I walked past.
The other pub, The Bull, is a bit closer to the station. This also has a nice garden out the back and the food is good too. I had a lovely afternoon pint here in the sunshine and it was just glorious after a nice long walk through the forest.
Where to stay near Epping Forest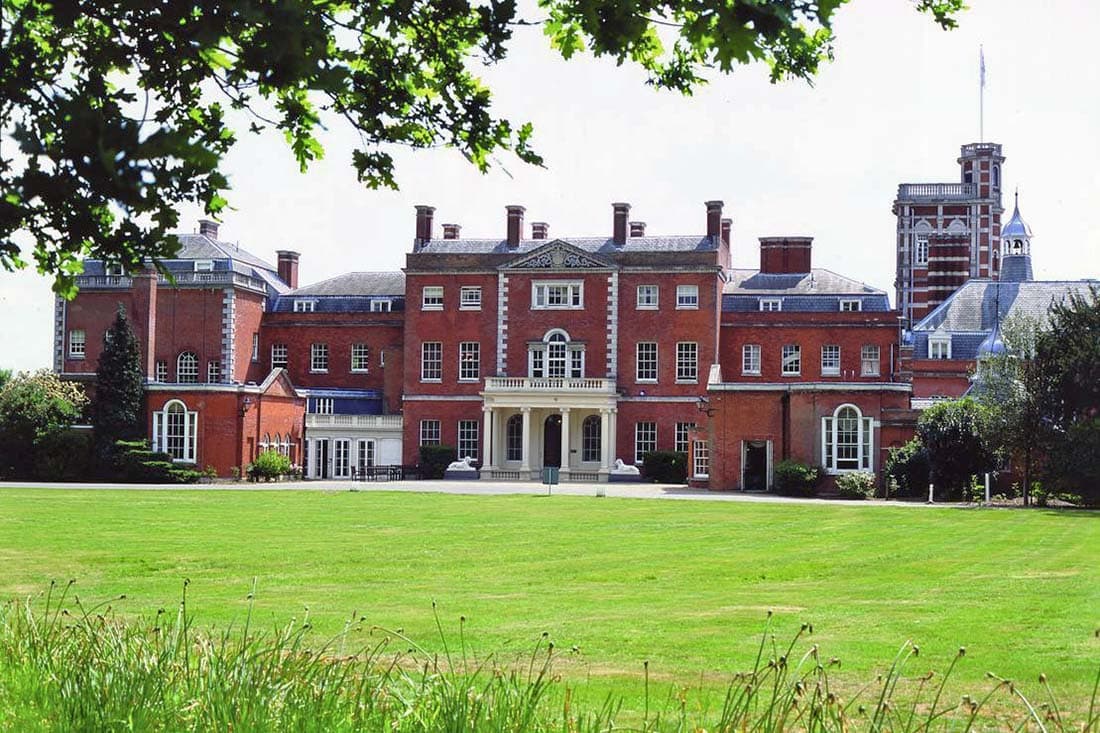 While this is a really great walk to do on a day trip from London, you could combine it with an overnight stay. After all, this is a Special Areas for Conservation, so why not soak it up for a little longer! Here are a few accommodation options nearby that I'd recommend.
Located in Loughton, this is one of the closest houses for rent near Epping Forest. Basing yourself here would mean you're just a short 15 minute walk away from the forest. This place comes with 3 bedrooms, a TV and a fully equipped kitchen.
On the other side of Epping Forest is Waltham Abbey. This is a lovely place to base yourself for exploring Epping Forest. The benefit of staying in Waltham Abbey is there are loads of pubs and restaurants to choose from. This Marriott Hotel is a really lovely option for a relatively cheap night in a quality hotel.
If you're looking for somewhere extra special to stay, this luxury hotel is set in 50 acres of beautiful parkland. As well as chic rooms, a restaurant and bar, there's an indoor pool and sauna. What better place to truly relax and unwind after all that walking?
Walking packing list
Usually when we go out on these walks, we're spending all day out and about in the countryside. Because of that, there are some things that we always bring with us and recommend to others. Hopefully one or two of these items can help make your walk that little bit more enjoyable!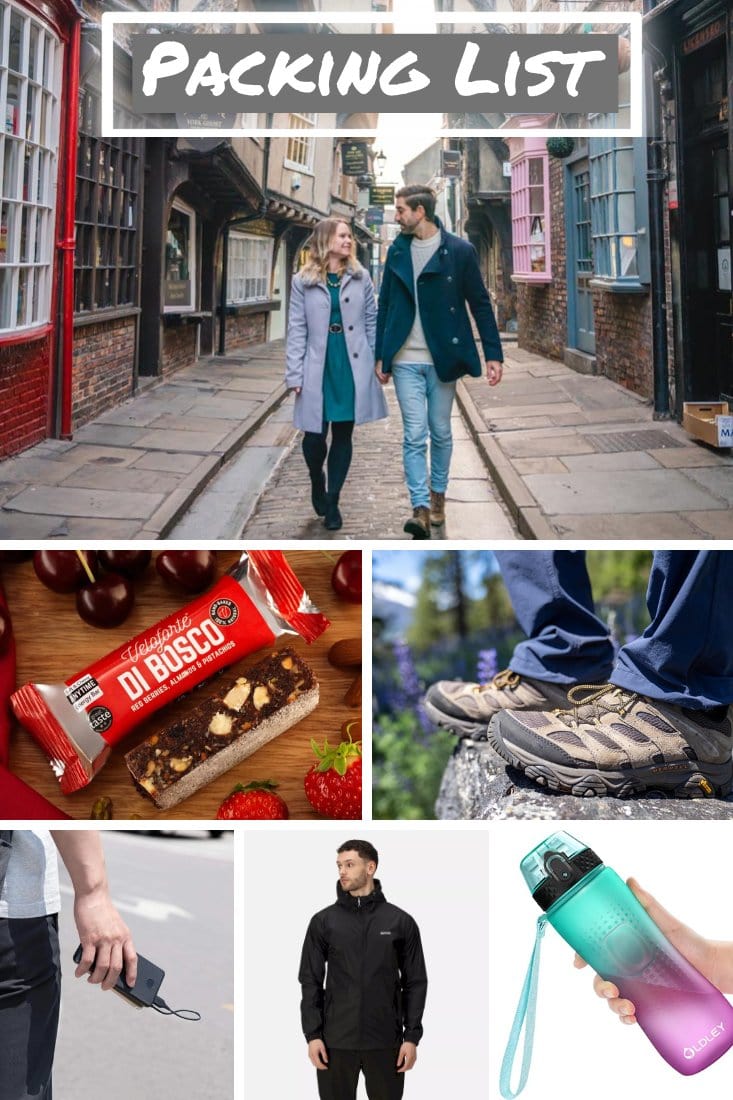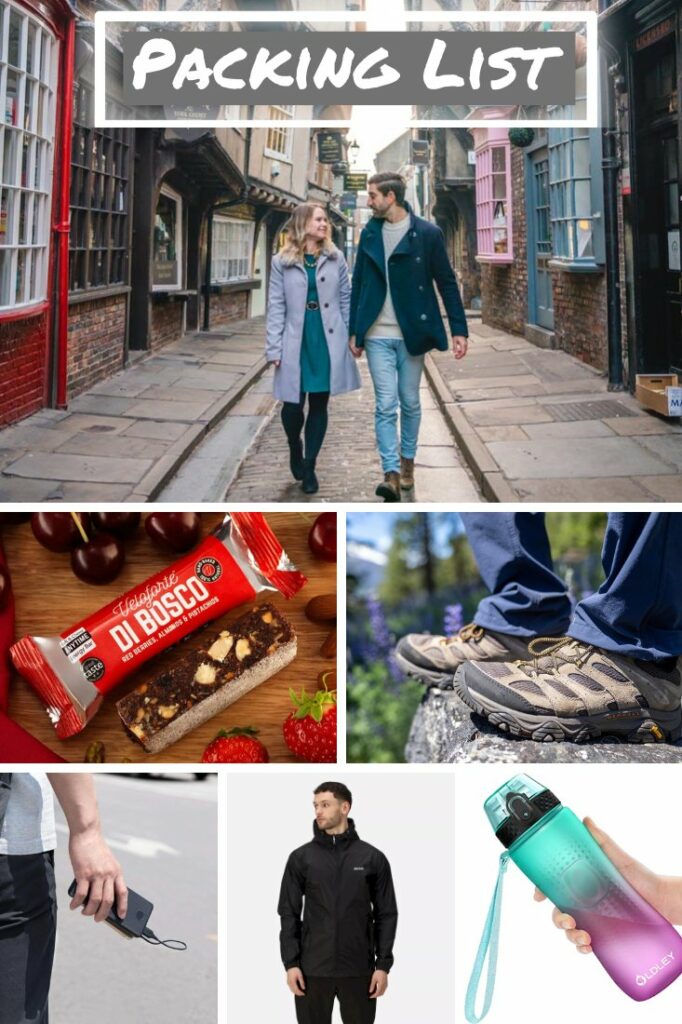 ---
---
Enjoyed this blog post? Then make sure you Pin it for later!