Looking for the best things to do in England in summer? From Glastonbury to visiting beautiful beaches, this is all about summer holidays in England!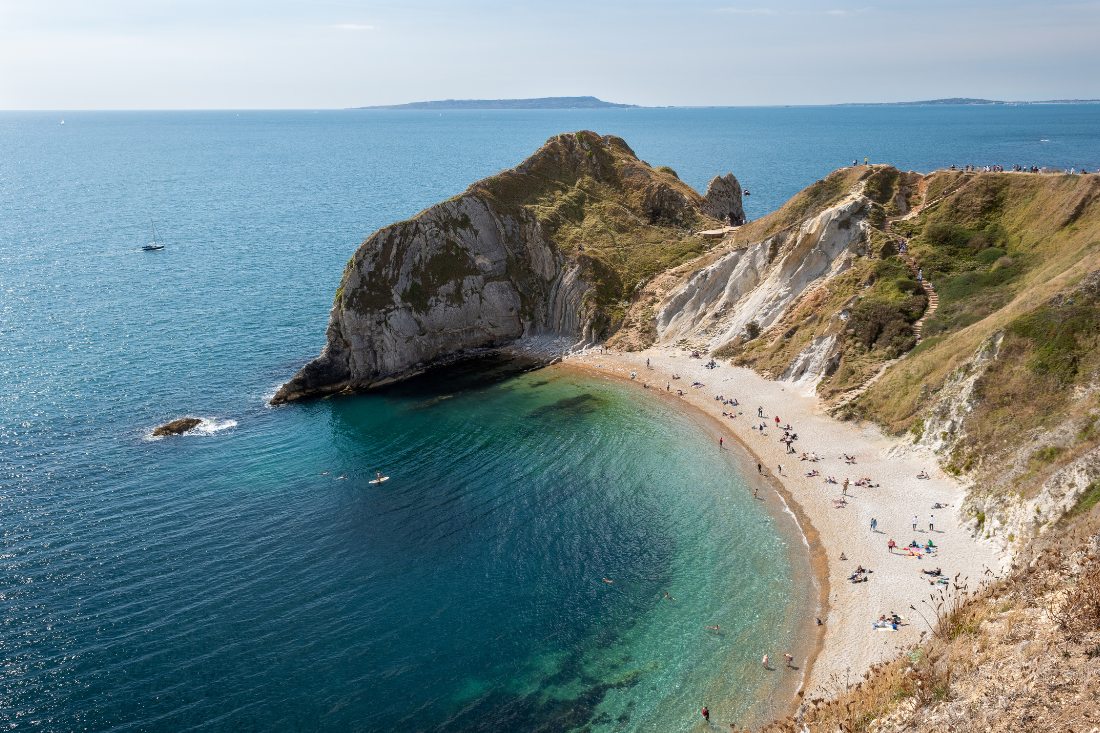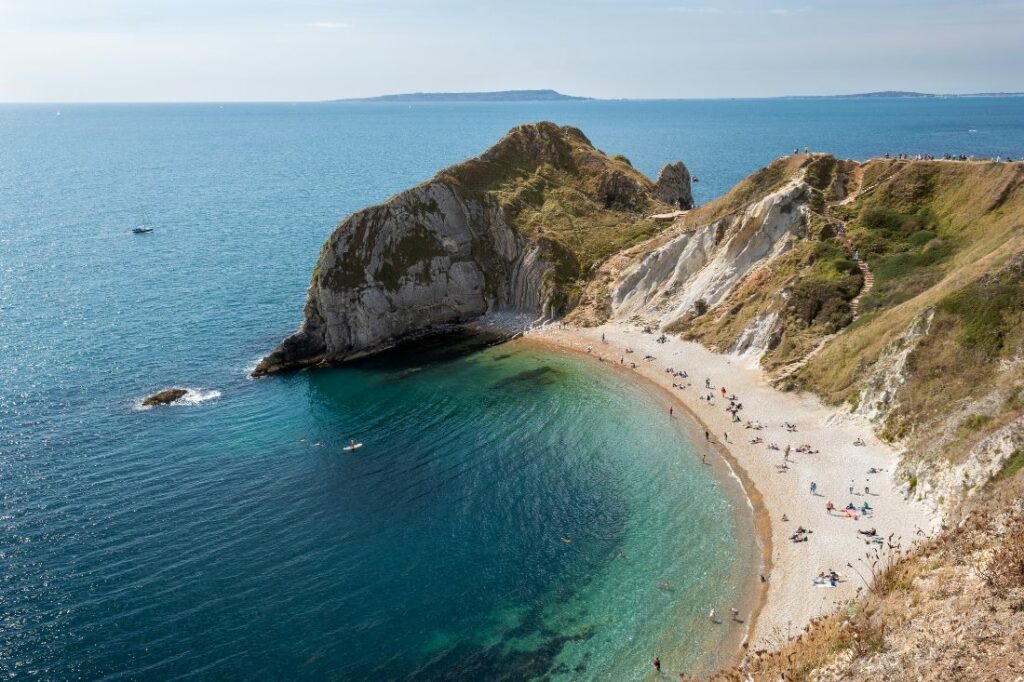 Whether you're looking for fun in the sun, cultural events, or amazing outdoor excursions, England in Summer has it all.
With some of the most beautiful beaches in the whole of the United Kingdom like Newquay, and awesome festivals happening throughout the summer months, such as Glastonbury and Notting Hill Carnival, there's a lot to love about this time of year.
Personally, I love to get outside and explore during summer. The trails in the national parks might be a bit busier, but the weather conditions are perfect to appreciate all that English natural beauty. And everything is so bright and green!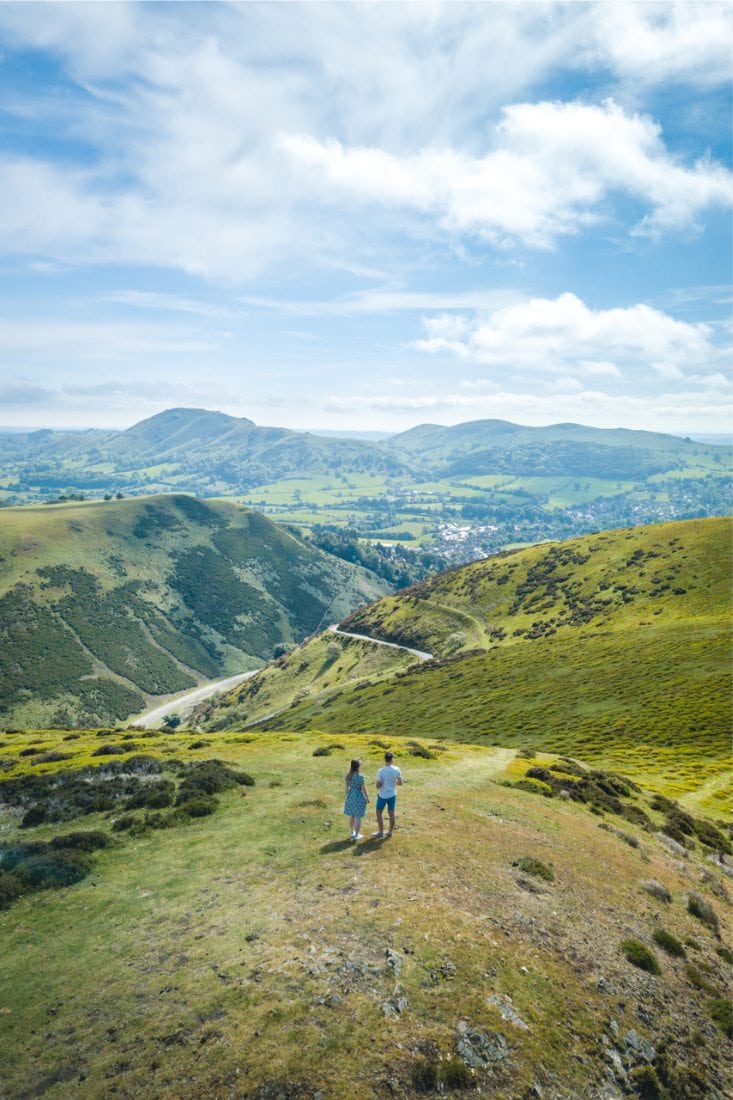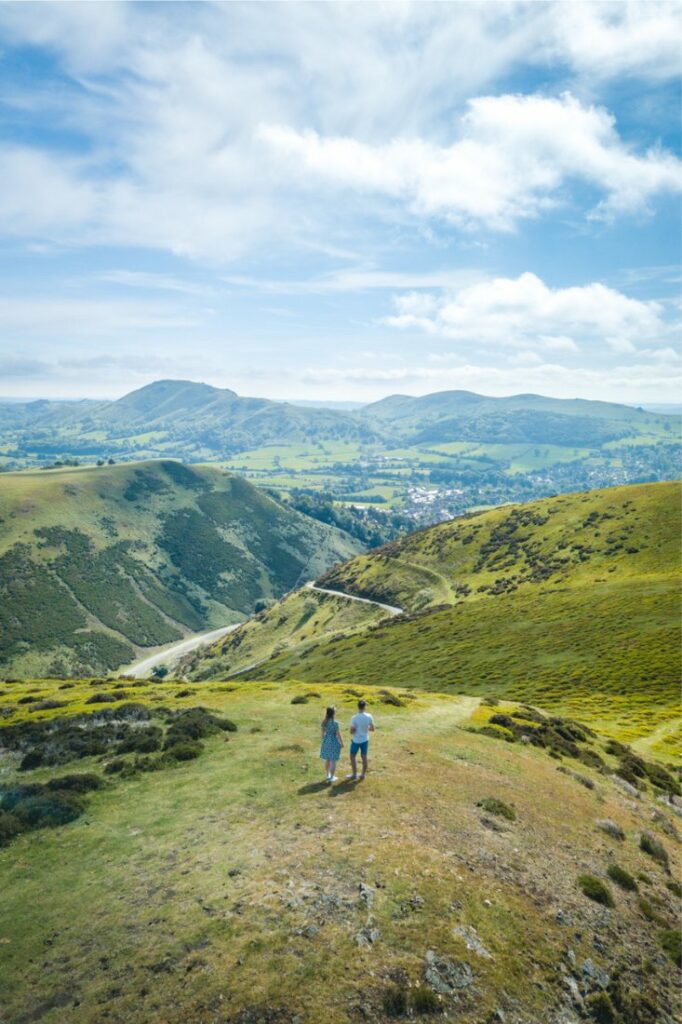 From the Peak District to the Jurassic Coast to just wandering around cities that I love in beautiful conditions, it's the ideal time to visit England and see this country in all its glory.
As there are so many summer activities in England to enjoy, I've narrowed down my favourites to help shape your next itinerary. Hopefully this blog post will help plan your summer holidays in England!
And if there's anything I've missed, just ask me in the questions below and hopefully I can hep!
England summer weather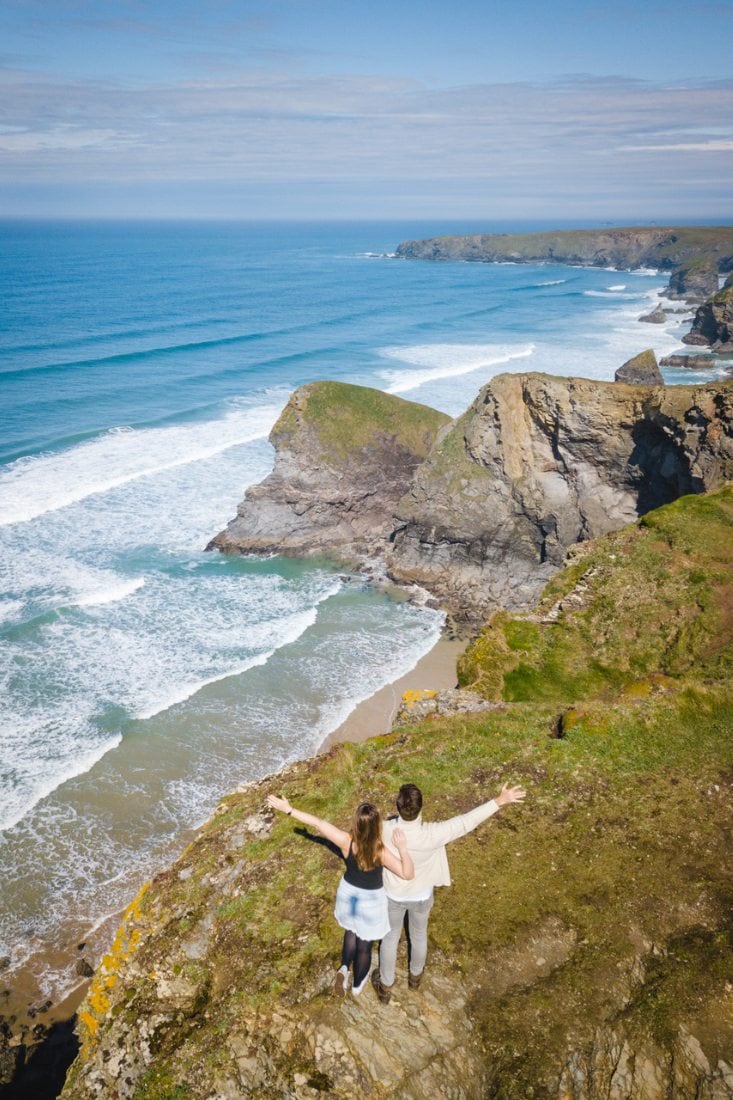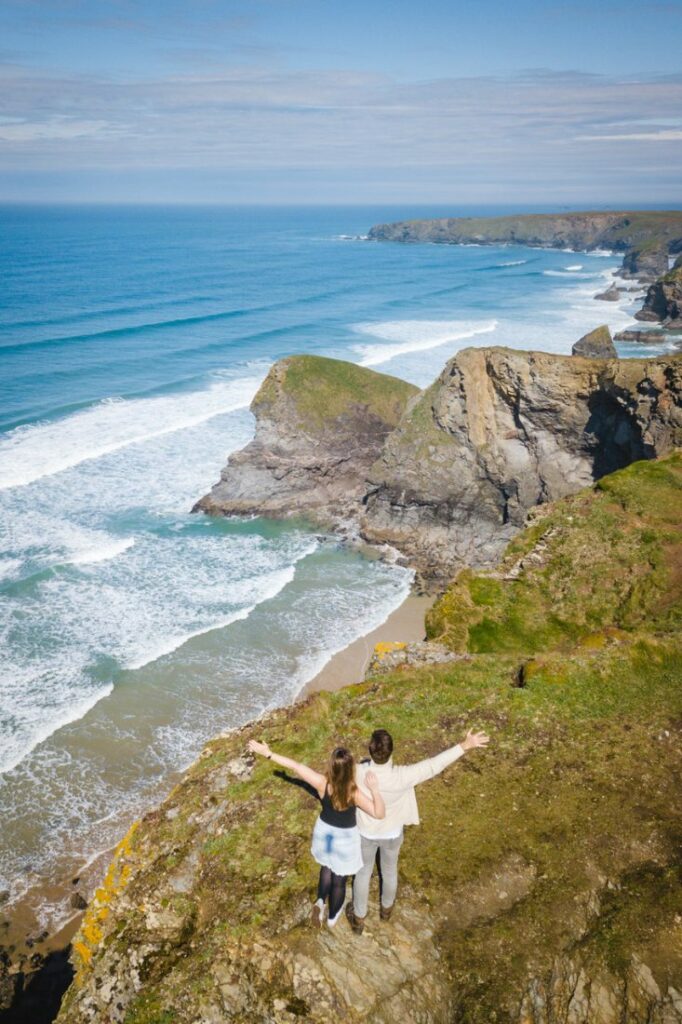 On average, the temperatures in England in summer are anywhere between 15 to 25°C (59° – 77°F). In recent years, we've seen a number of heatwaves hitting the mid-30s, but it's definitely not the norm, and as a nation I'm not sure we're prepared for those tropical heights!
Famously, UK weather is unreliable. With this in mind, you might find a few showers during the summer months, but nothing too dramatical. Normally, it's warm, dry, and very pleasant. 
That being said, I would recommend that you bring a decent jacket, especially if you're hitting the trails. The weather can turn in a moment and you don't want to be caught out!
---
Best things to do in England in summer
Check out the beach at Newquay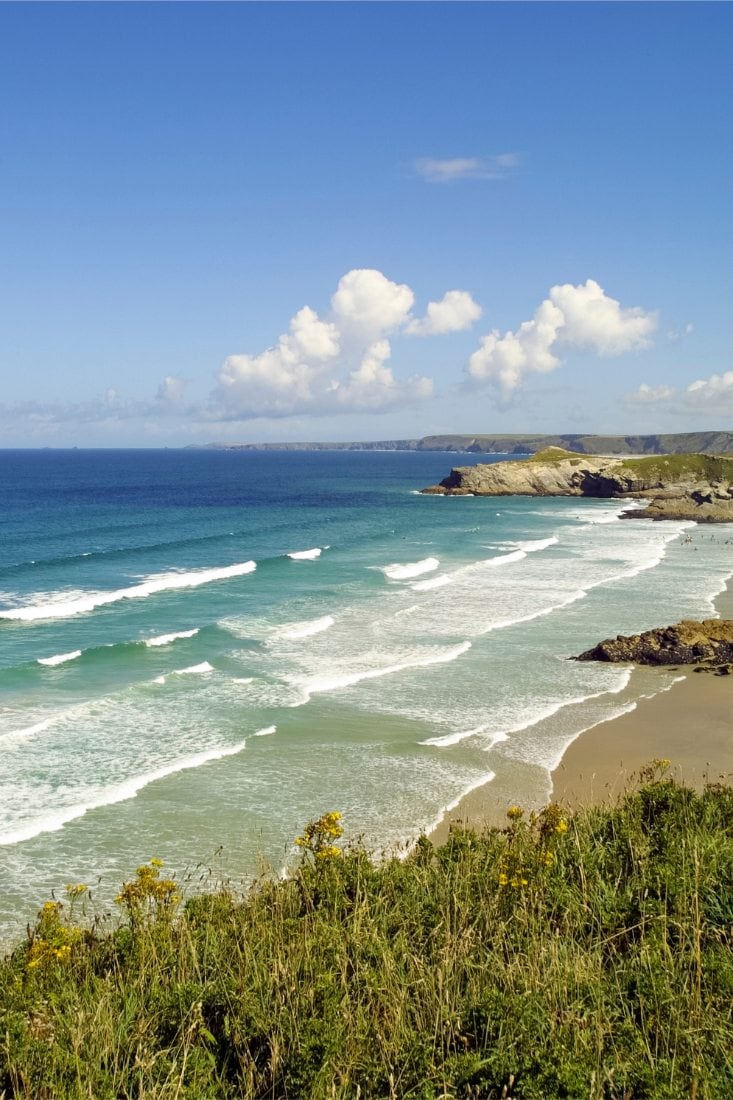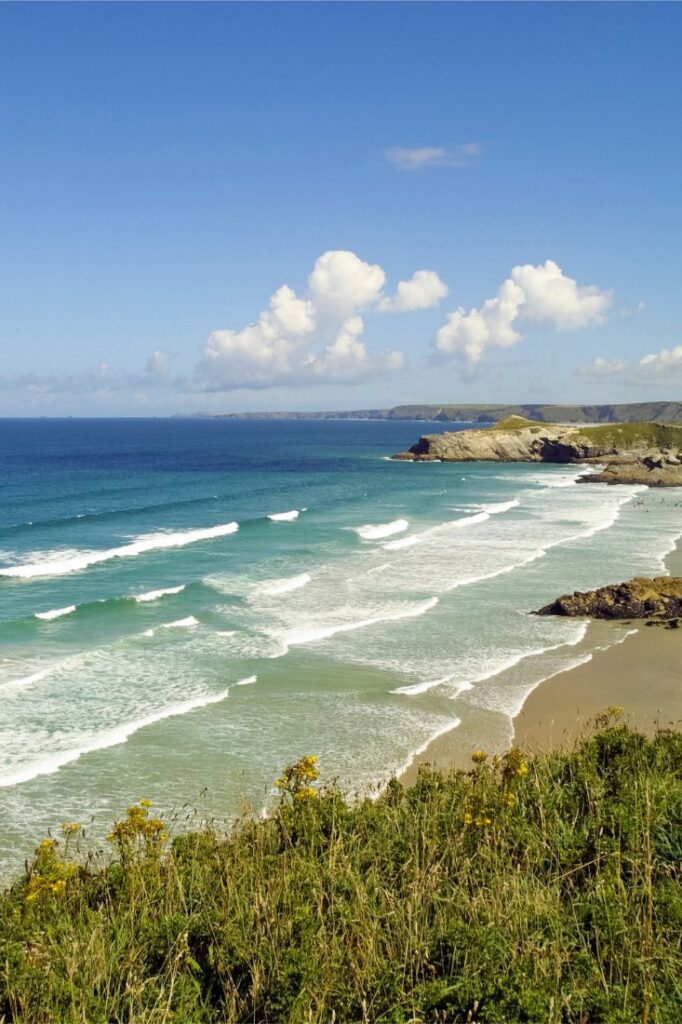 In my mind, summer in England means just one thing: going to the beach. Fistral Beach at Newquay in Cornwall is one of the best beaches in the country and is super popular.
The town itself is very much a surf town, with great bars and restaurants full of fresh seafood. Spend your days out on Blue Flag beaches before hitting up the nightlife. 
You can read more about what to do here in our Cornwall travel guide.
Embrace music and culture at Glastonbury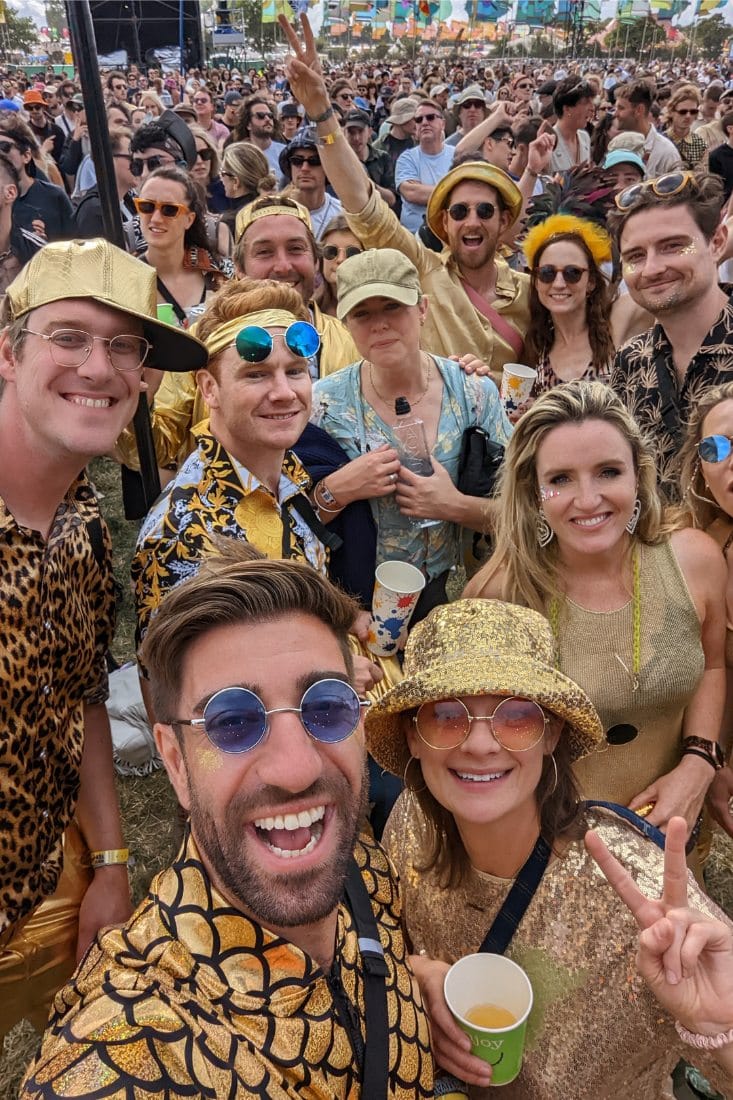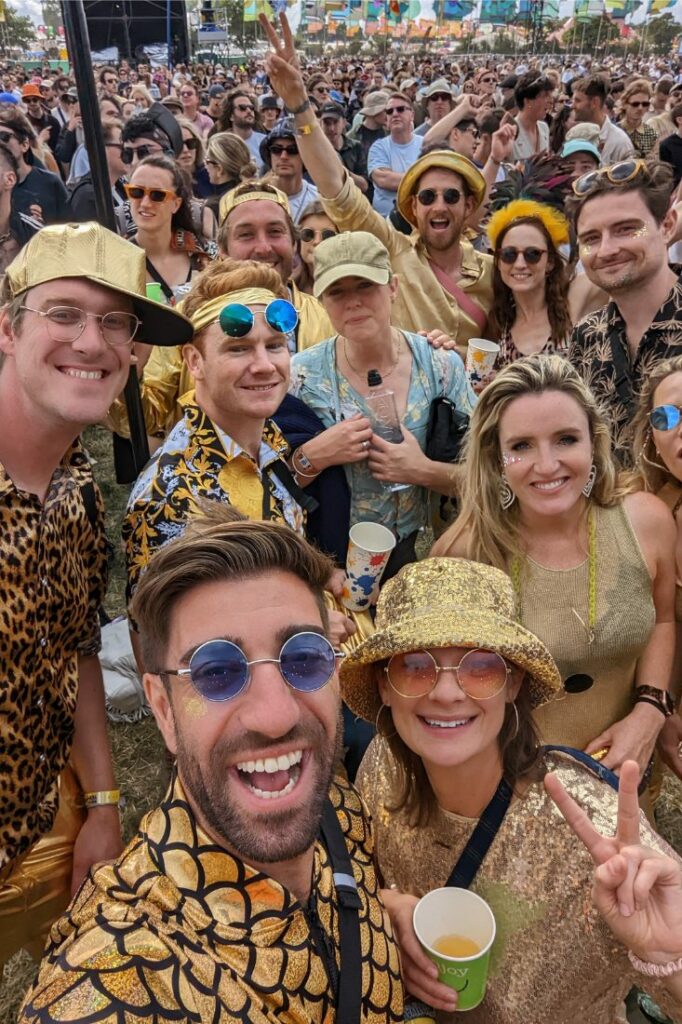 Is there a more iconic music festival in the world than Glastonbury? Held in the south west of England in June, Glastonbury is the most sought-after festival ticket in the world. 
With past headliners including the Rolling Stones, Beyonce, Arctic Monkeys and Elton John, and the legend slot including Diana Ross, Dolly Parton, Lionel Richie, and more, it's a summer event that's on a lot of bucket lists. 
Honestly, I can't rave about this festival enough. It is definitely one of my happy places that's for sure.
Explore the vineyards of the South East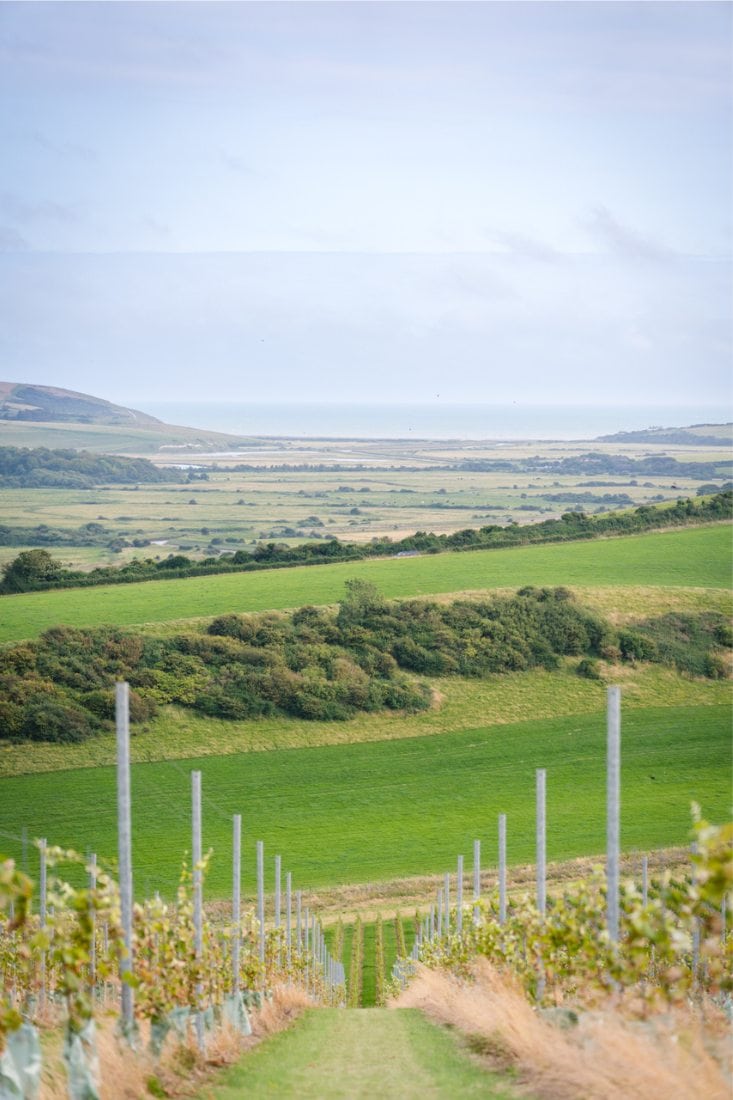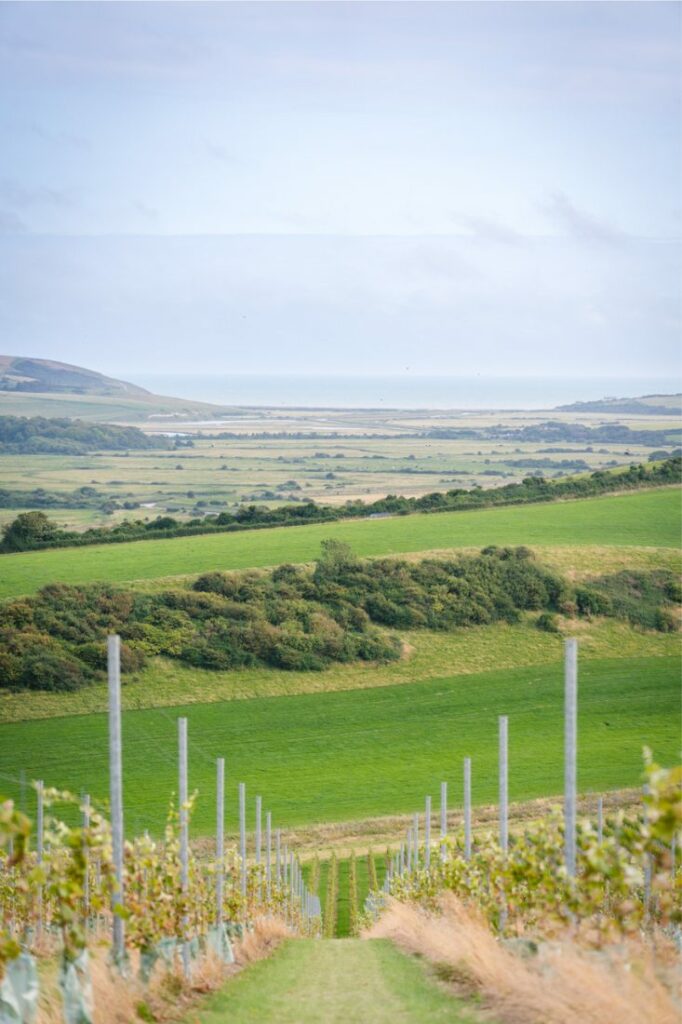 Now, English wine might not be super famous yet, but I really think it's coming up fast. In the south east of England, especially in Sussex and Kent, you'll find a ton of great vineyards.
Predominantly specialising in white and sparkling wines, it's the most refreshing way to enjoy England in summer. Head to a tasting, take a tour of the vineyard, and grab a few bottles for the road.
Dive into history at Alnwick Castle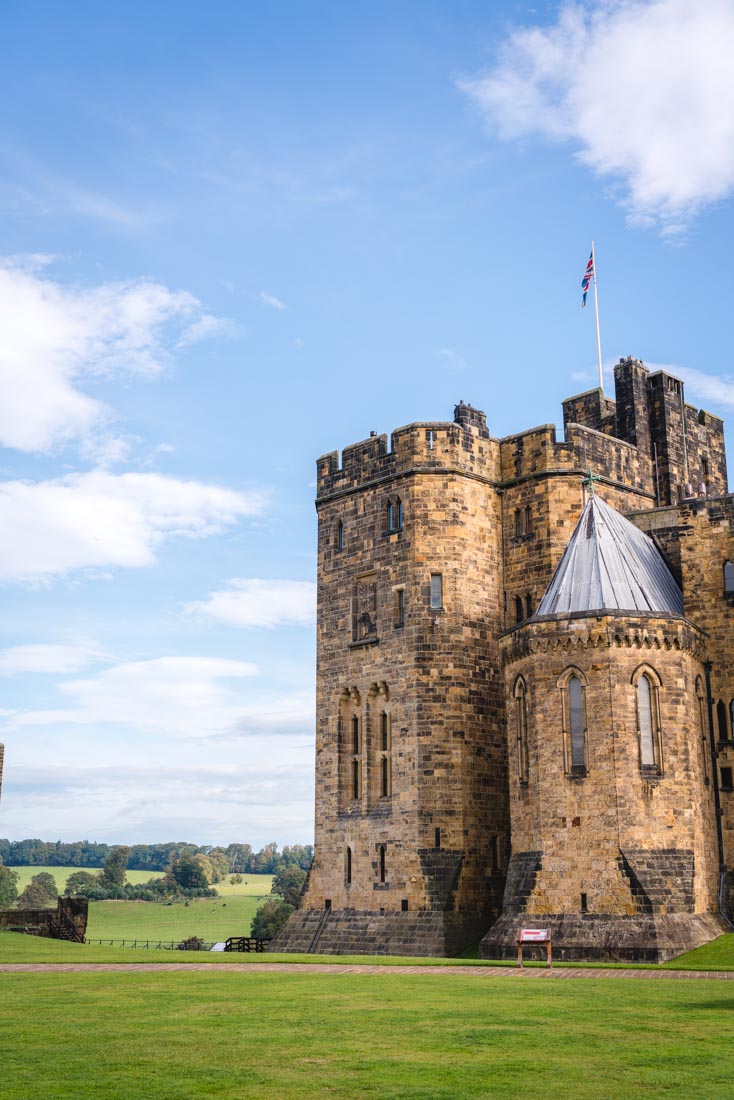 England has plenty of beautiful castles, but Alnwick Castle in the north east is stunning. With summer activities that include longbow demonstrations and opportunities to use crossbows, it's a really fun and educational day out.
If the place looks familiar, it might be because a lot of the Harry Potter films were actually filmed on the grounds of Alnwick Castle, so you can live out all your Hogwarts fantasies. It's a great place to spend a summer day due to the expansive grounds where kiddos can roam and explore. 
You can discover some of the best things to do in Alnwick here!
Enjoy Big Screen on the Beach in Brighton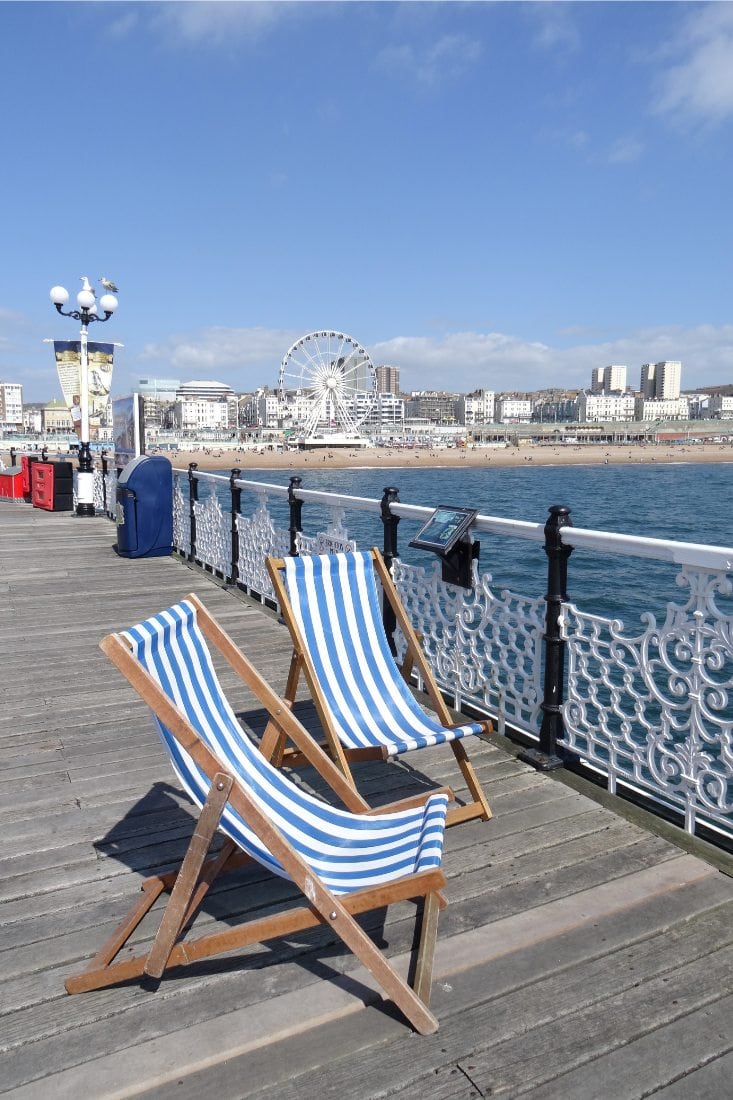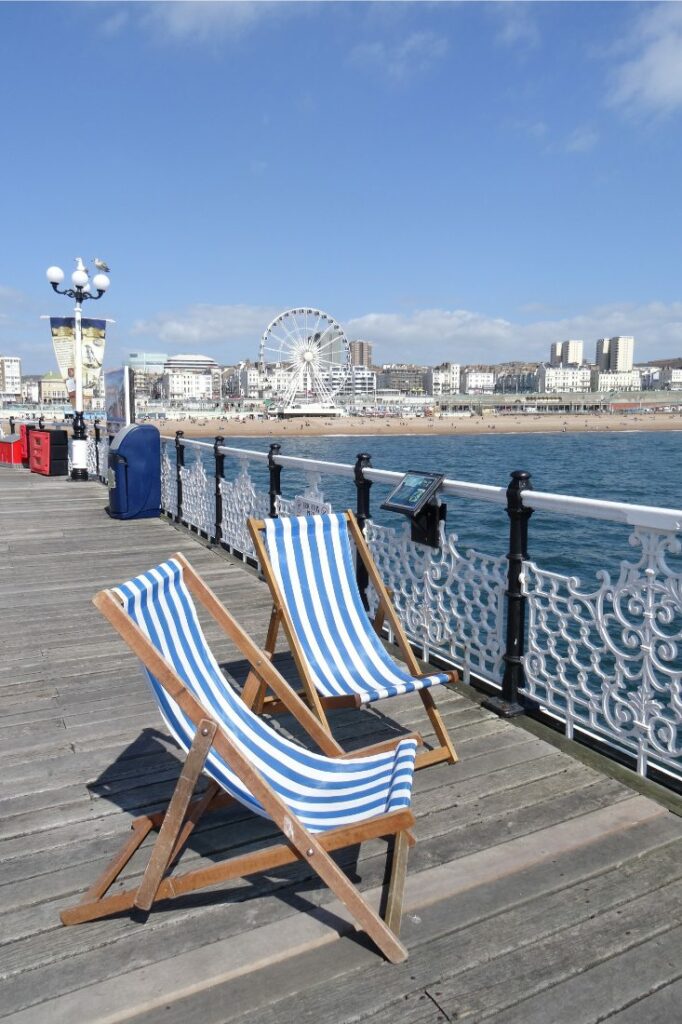 If you love spending your time watching movies but don't want to waste your summer holiday inside, you need to check out the Big Screen on the Beach in Brighton. 
Located on Brighton's iconic beachfront, this summer activity involves a giant outdoor cinema experience. With past films including family favourites, cult classics, and Oscar winners, there's a little something for everyone. Remember to bring plenty of popcorn!
Feel cultured at Henley Royal Regatta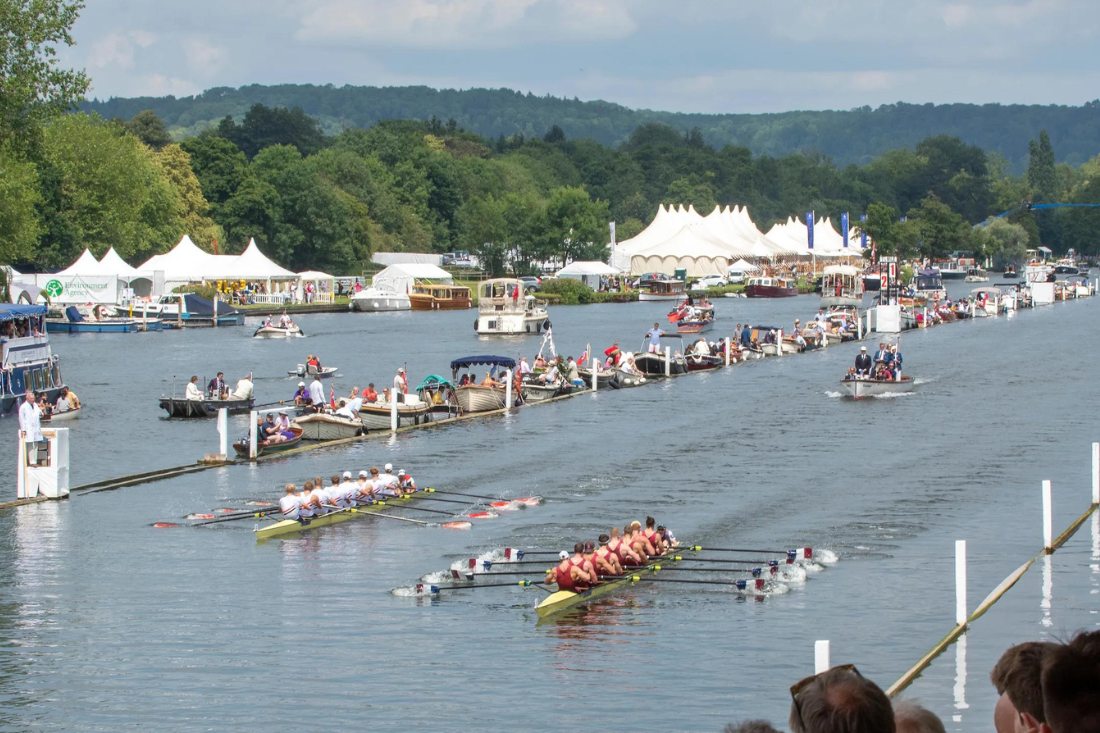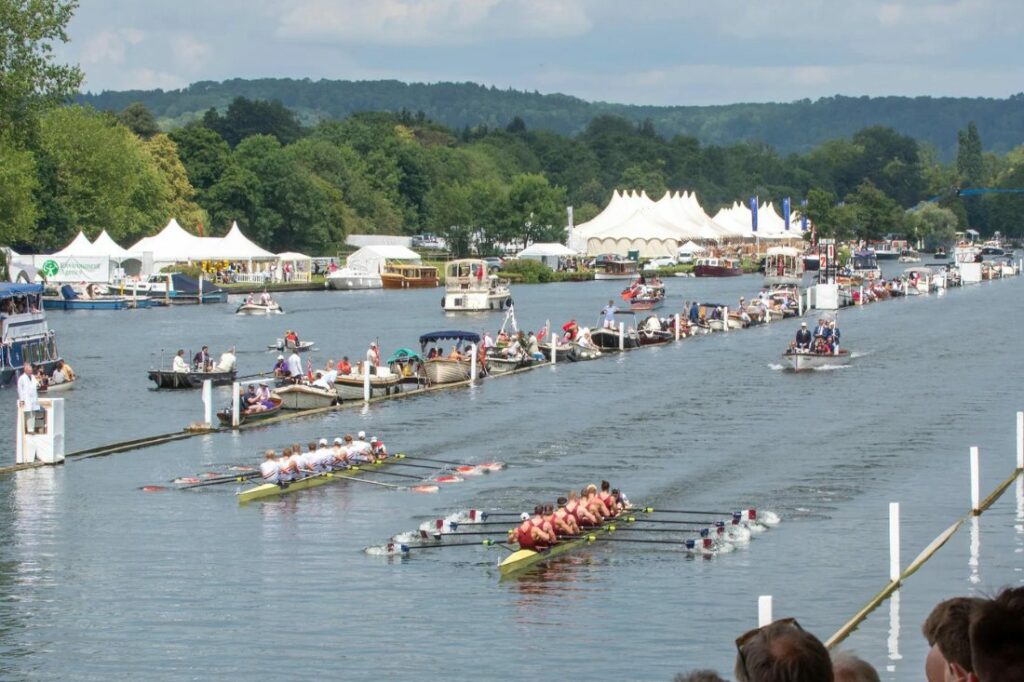 Want to feel quintessentially English during your summer trip? Get yourself a ticket to the famous Henley Royal Regatta and make sure you dress accordingly. It's a royal event for a reason!
This famous rowing regatta brings together the very best schools and teams from all around the world over the course of a few days. Held at the start of the summer, it's a great way to kick off the season. The Pimms and champagne are definitely flowing, so come prepared!
Check out Notting Hill Carnival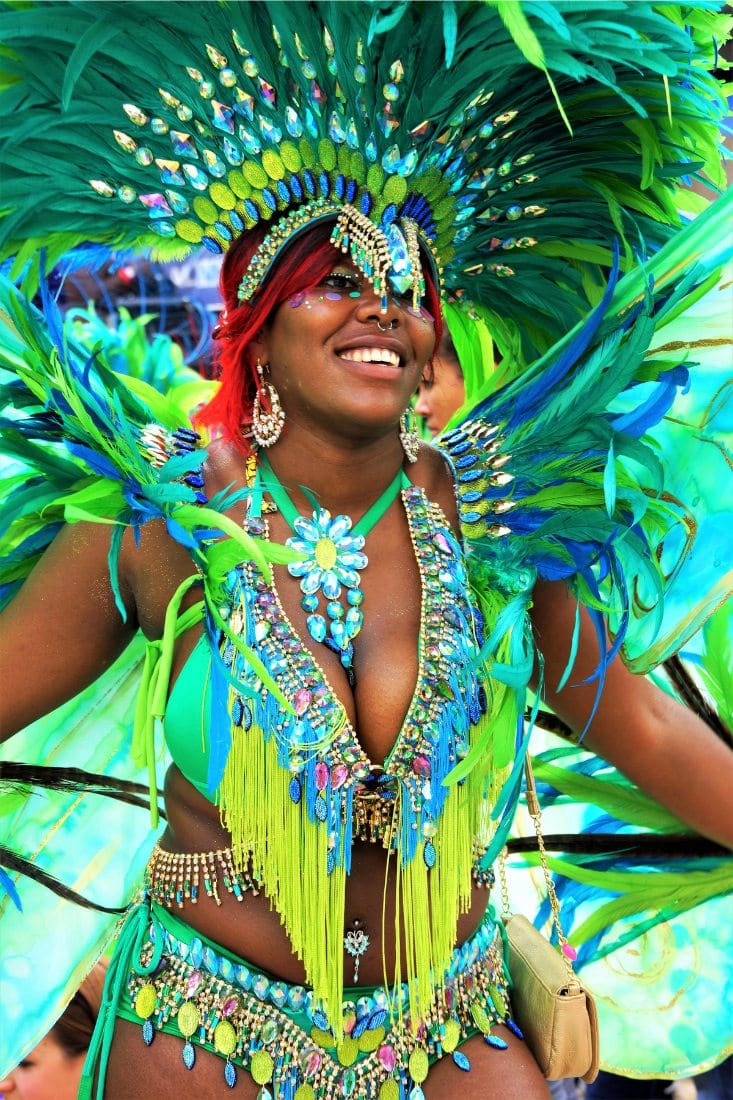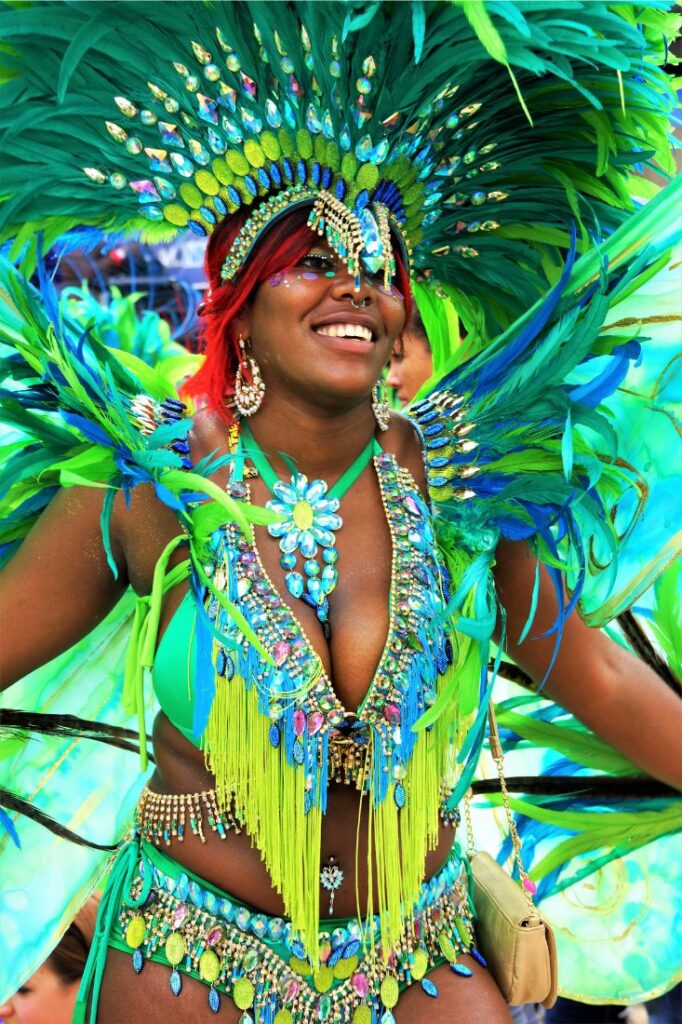 If you're in London on August Bank Holiday weekend, you're definitely going to want to check out the party vibe of Notting Hill Carnival. This legendary Caribbean festival has been happening every year since 1966 and it's amazing.
The streets are full of parades, music, dancing, and huge carnival costumes with feathers and headdresses – it's amazing. And don't even get me started on the food and drink! Delicious curries, plantain fries, and plenty of rum punch that helps get the party going!
Get your thrills at Blackpool Pleasure Beach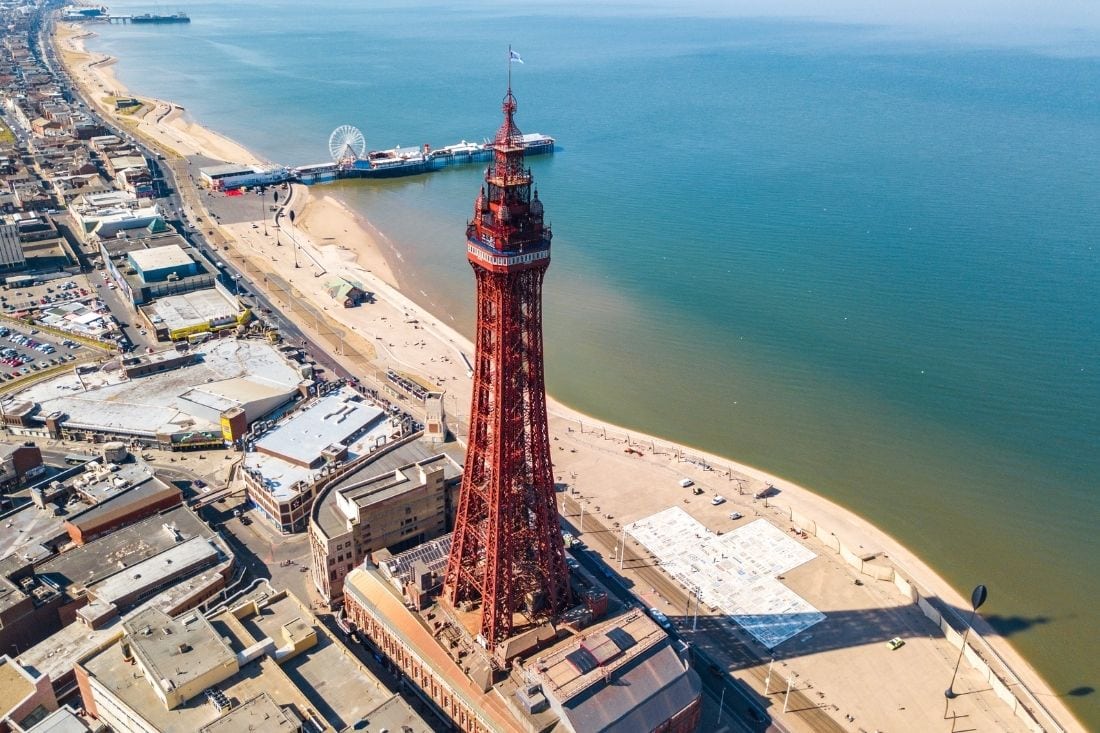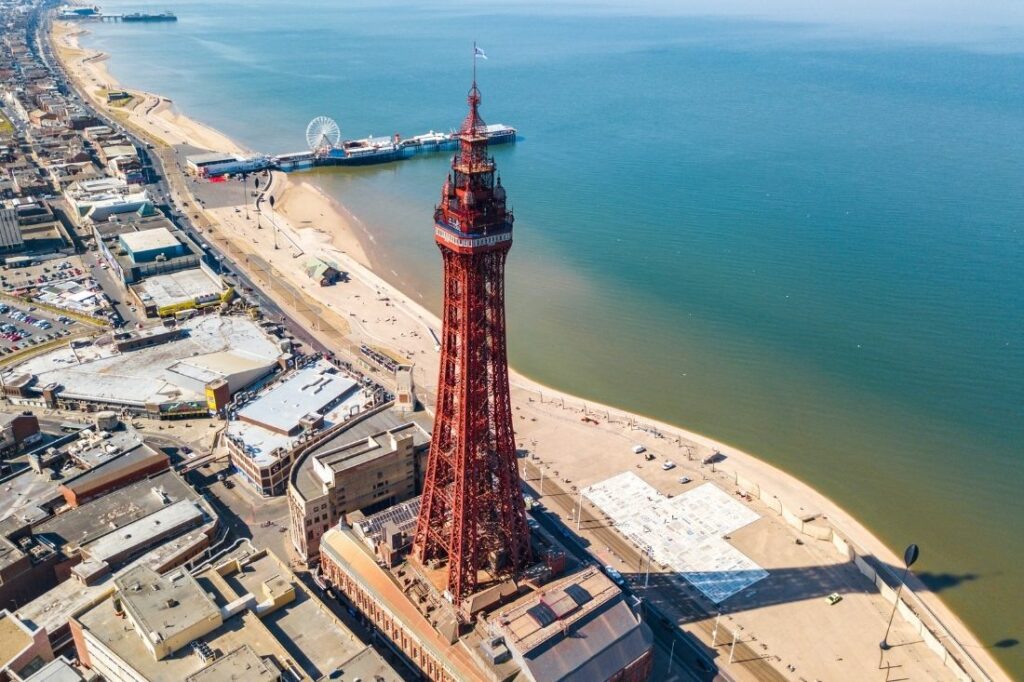 One of the best summer activities in England is to load the family into the car and head up to Blackpool Pleasure Beach. This north west theme park is a huge family favourite and is full of rides and amusements. 
The Blackpool area is popular in the summertime due to its beachfront, promenade, arcades, and general summer tourism vibe. There are also plenty of events and shows on throughout the summer, so check out what's on before you travel. Don't forget to get plenty of Blackpool rock to take home!
Hike the Pennine Way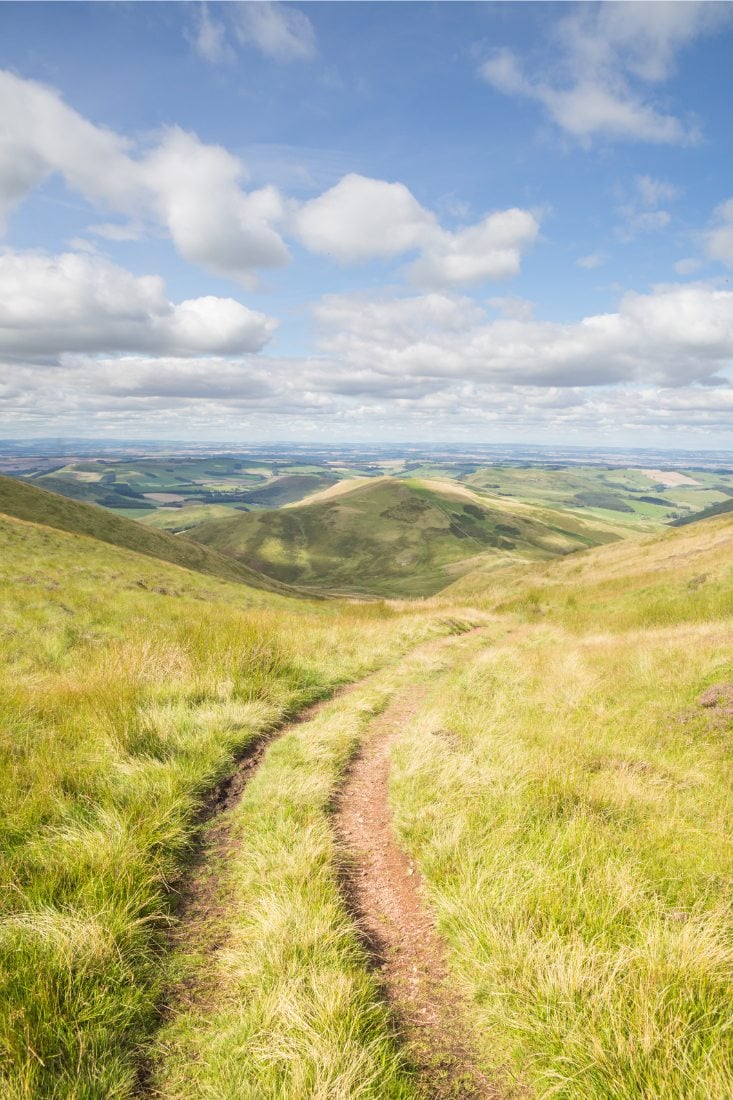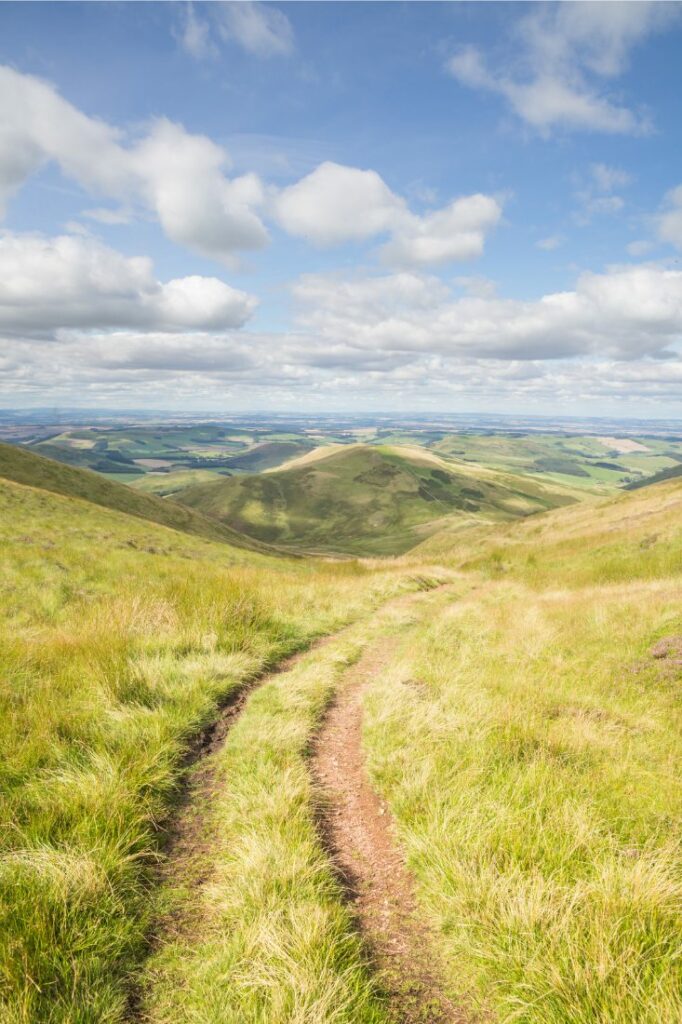 I absolutely love hiking in England in the summer months. Although the trails tend to get a bit busier, it's worth the trade-off for clear views and great weather. One of my favourite hikes is along the Pennine Way in the Peak District.
Although the Pennine Way spans most of the country, you can easily go on a day hike anywhere along this ancient trail. See waterfalls, valleys, English wildlife, and more!
I'd recommend a day hike around the Edale area, this way you can hike to Kinder Scout, the highest point in the Peak District!
Paddleboard in the Lake District National Park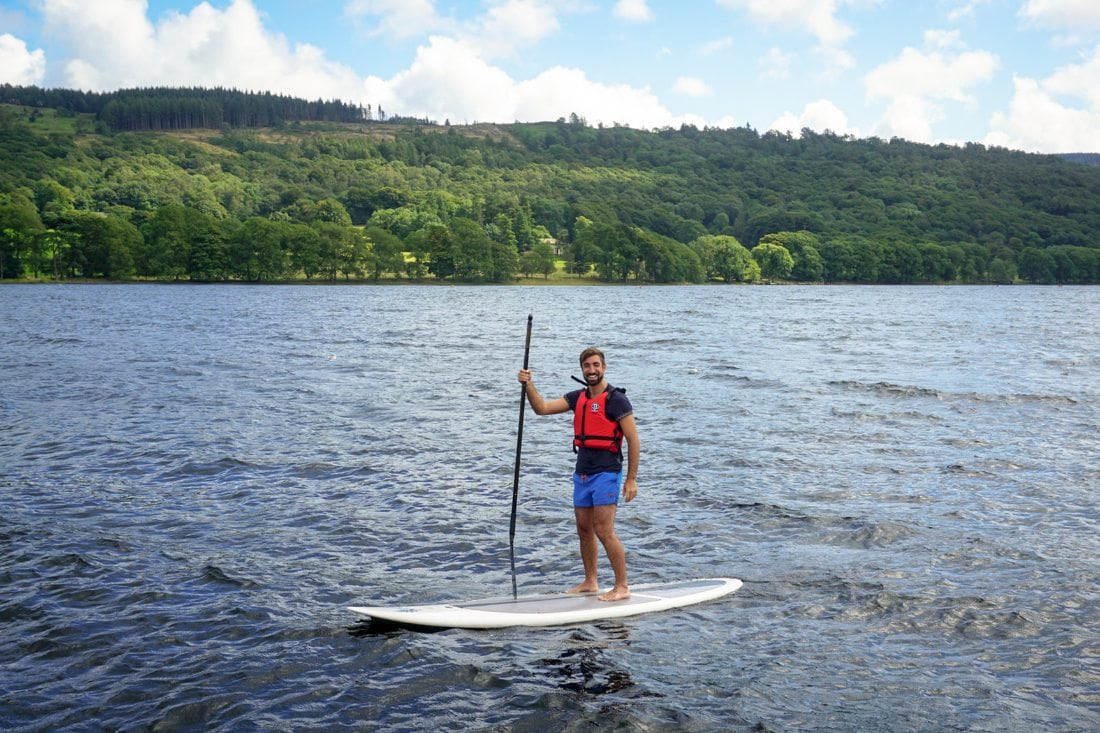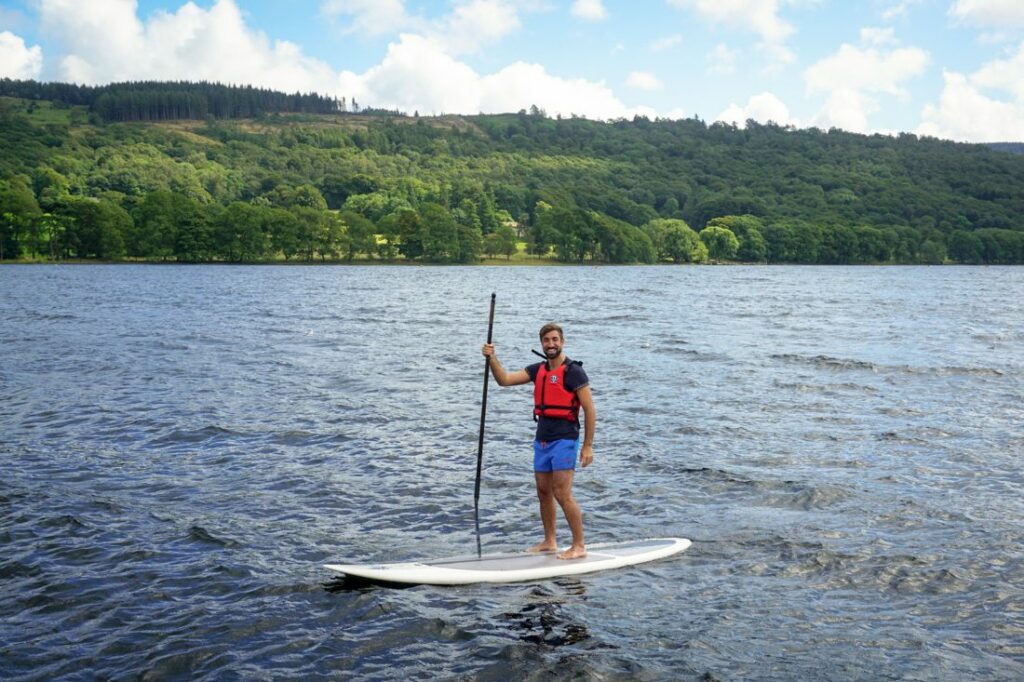 If hitting the water is more your thing, I'd definitely recommend heading up to the Lake District National Park. As the name suggests, the area is full of exquisite lakes, perfect for exploring by boat or by paddleboard.
You can easily hire paddleboards and kayaks from many of the towns around the lakes such as Windermere, Keswick, or Ambleside. It's a super outdoorsy area, so if you need a lesson, this is the place to get one.
You can even join day tours, paddle around the area, learning about the landscape and history of the national park.
Go punting on the River Cam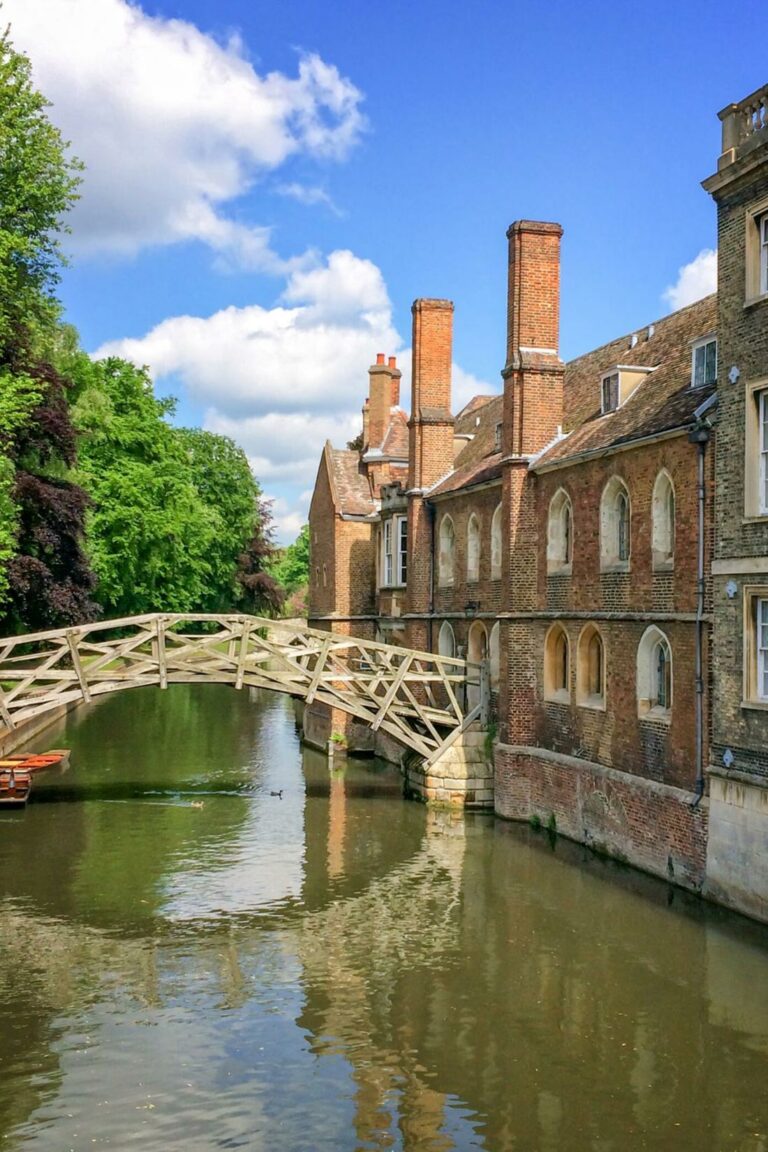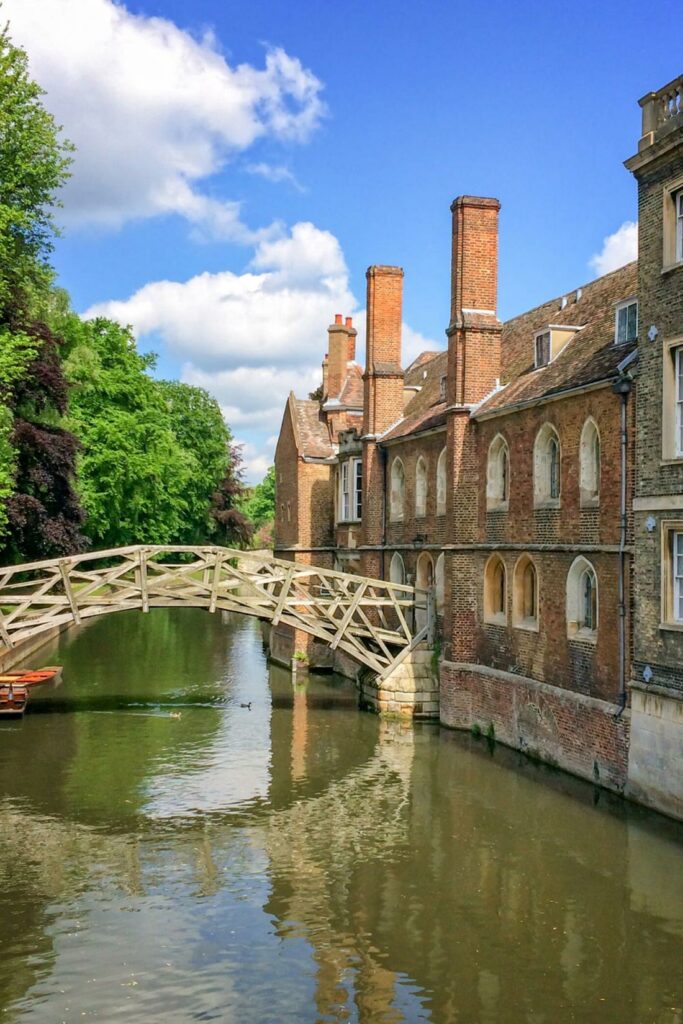 Sticking with the watery theme, if you're in the stunning city of Cambridge, there's a tradition that you need to try. Punting on the River Cam is like taking a gondola ride in Venice, and it's a great way to see the city in summer.
As many students have left for the holidays, it's pretty easy to turn up and get on a tour, or self-hire a punting boat and go off on your own little adventure! I have to say, bring a camera because these things might look easy to manoeuvre, but it definitely takes some time to get used to!
Get Centre Court ready at Wimbledon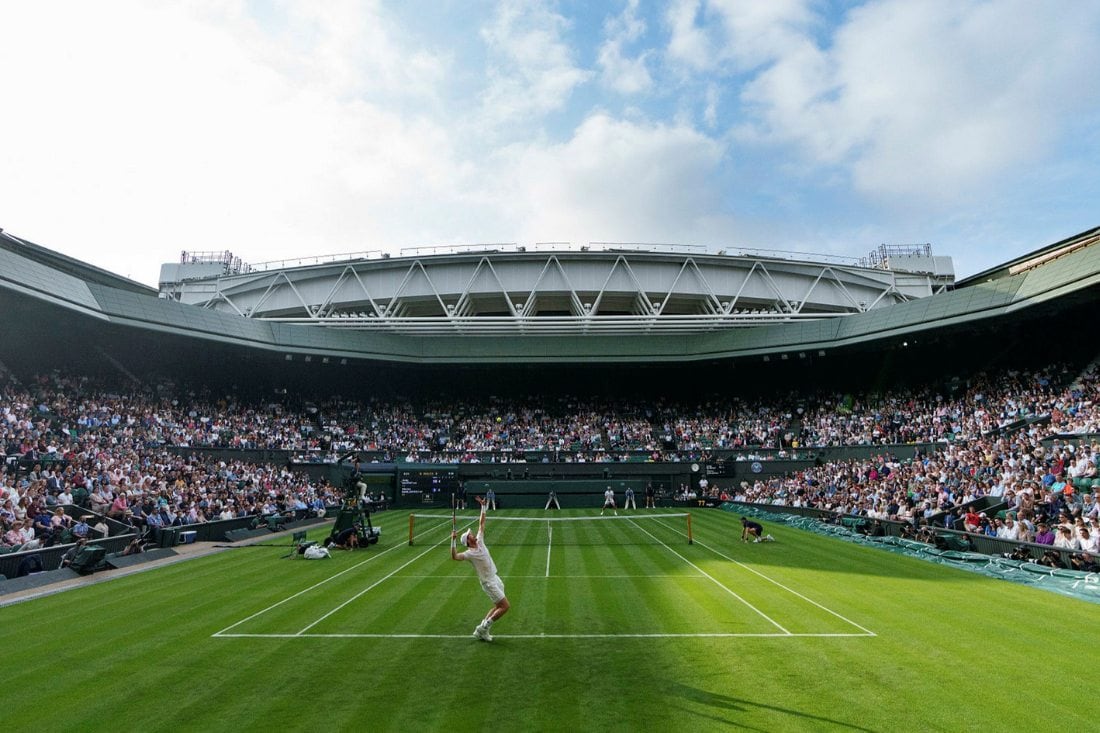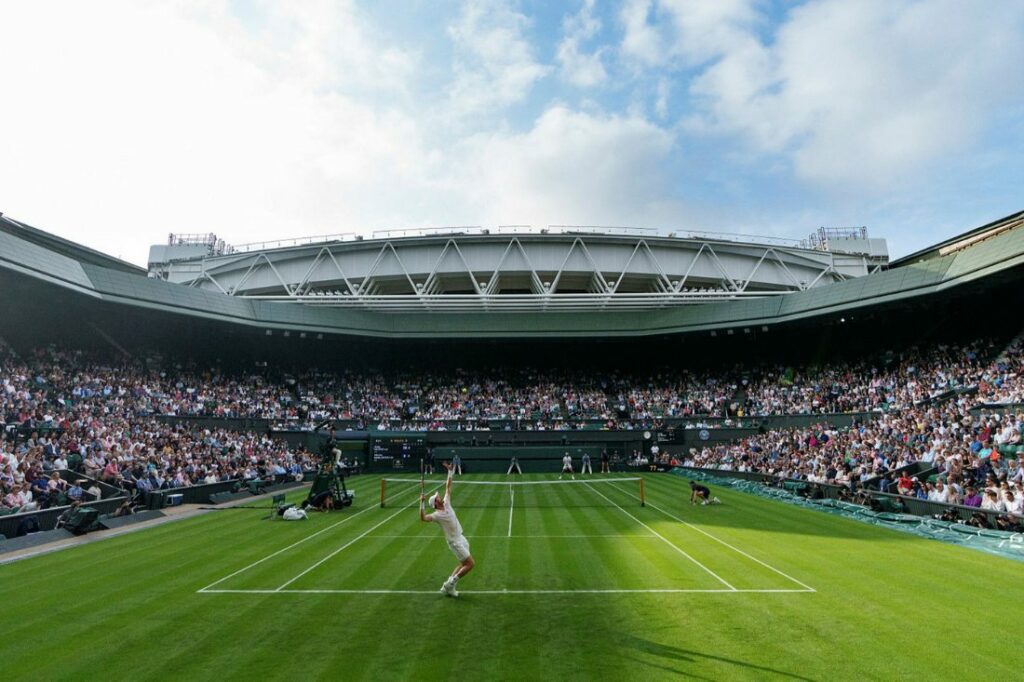 If you're into tennis, there's only one place you need to be in summer and that's in SW19, otherwise known as Wimbledon. As one of the four tennis Grand Slams, this historic tennis tournament brings all the big names from across the world.
There are a few ways to get tickets, including the iconic queue that winds around Wimbledon Common, and ground passes start at just £30 so if you can get tickets, it can be a cost-effective way to see some legendary sports stars.
Check out the views across the Jurassic Coast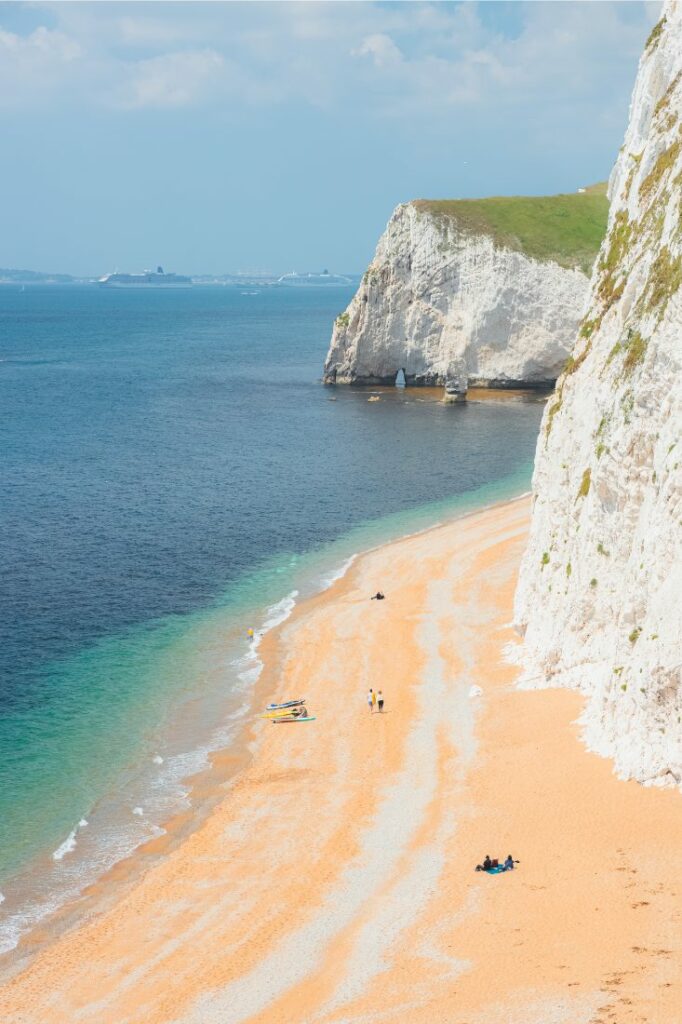 Want to check out some of the best coastal hiking in the UK? Head down to the Jurassic Coast. With mighty cliff faces looking out over the water and both multi-day and single-day hike itineraries available, it's a beautiful part of the country.
If you're interested in archaeology and fossils, this area, as the name suggests, is famous for them. As you walk, you'll be able to spot different rock formations and fossils that indicate just how ancient this landscape is!
---
So, if you're looking for some amazing things to do in England in summer, there you have it! What are your favourite things to do in the summer months in England? Let me know in the comments below and I'll make sure to check them out!
Like this blog post? Then Pin it for the future!