Are you looking for the best Cambridge punting tours? From Scudamore's to Let's Go Punting, this is how to find a tour that's right for you.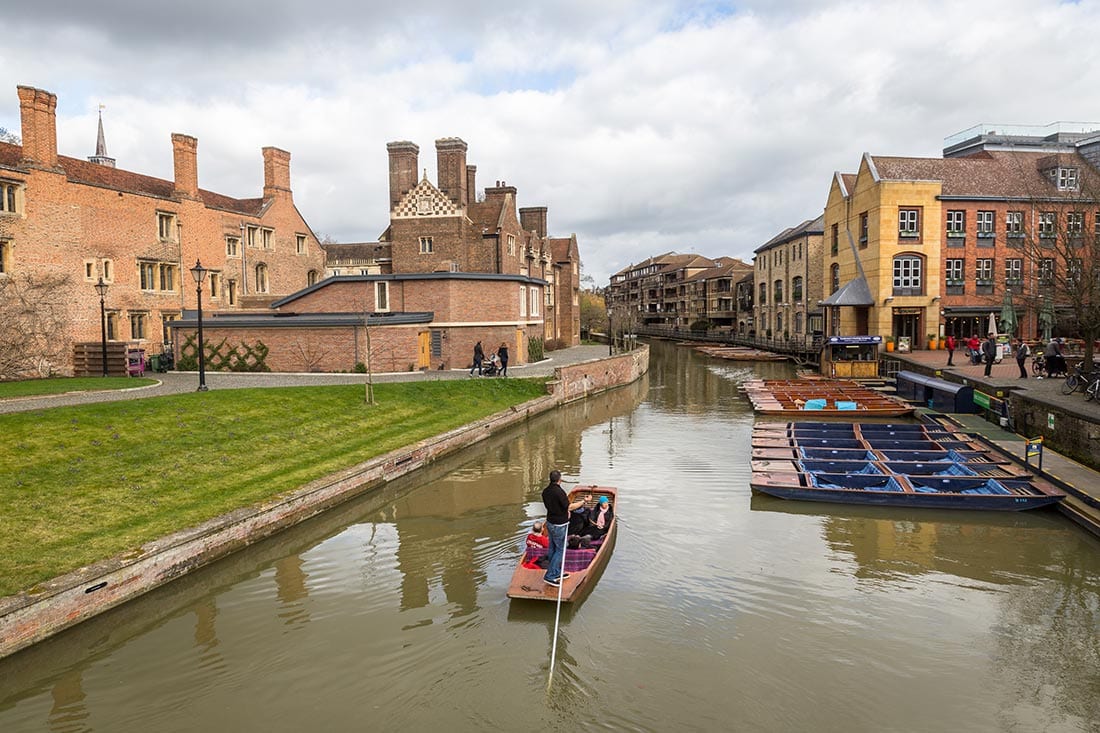 If punting in Cambridge isn't on your Great British bucket list then add it now. There's nothing quite like gliding down the River Cam learning all about the history of Cambridge while on a punting tour. It really feels like you've stepped back in time into an old Dickens novel.
The best thing about punting in Cambridge is it takes you past sights that are otherwise impossible to see. On a Cambridge punting tour you'll see sights like the Bridge of Sighs, the Mathematical Bridge and the back of King's College. Punting gives you such a unique insight into what being a student at Cambridge university must be like.
Also, it's a lot of fun snooping into all the different collages. It's so easy imagining people like Stephen Hawking and Charles Darwin running around these places. I think there's something so magical about that. This really is such a beautiful city to explore.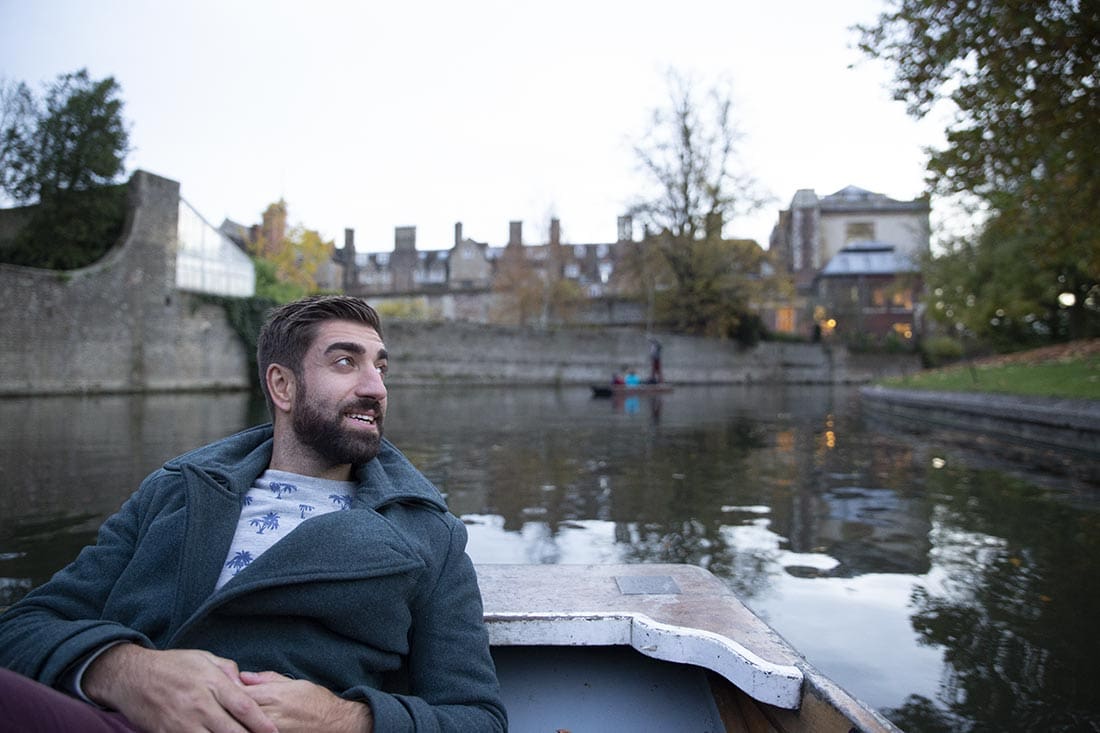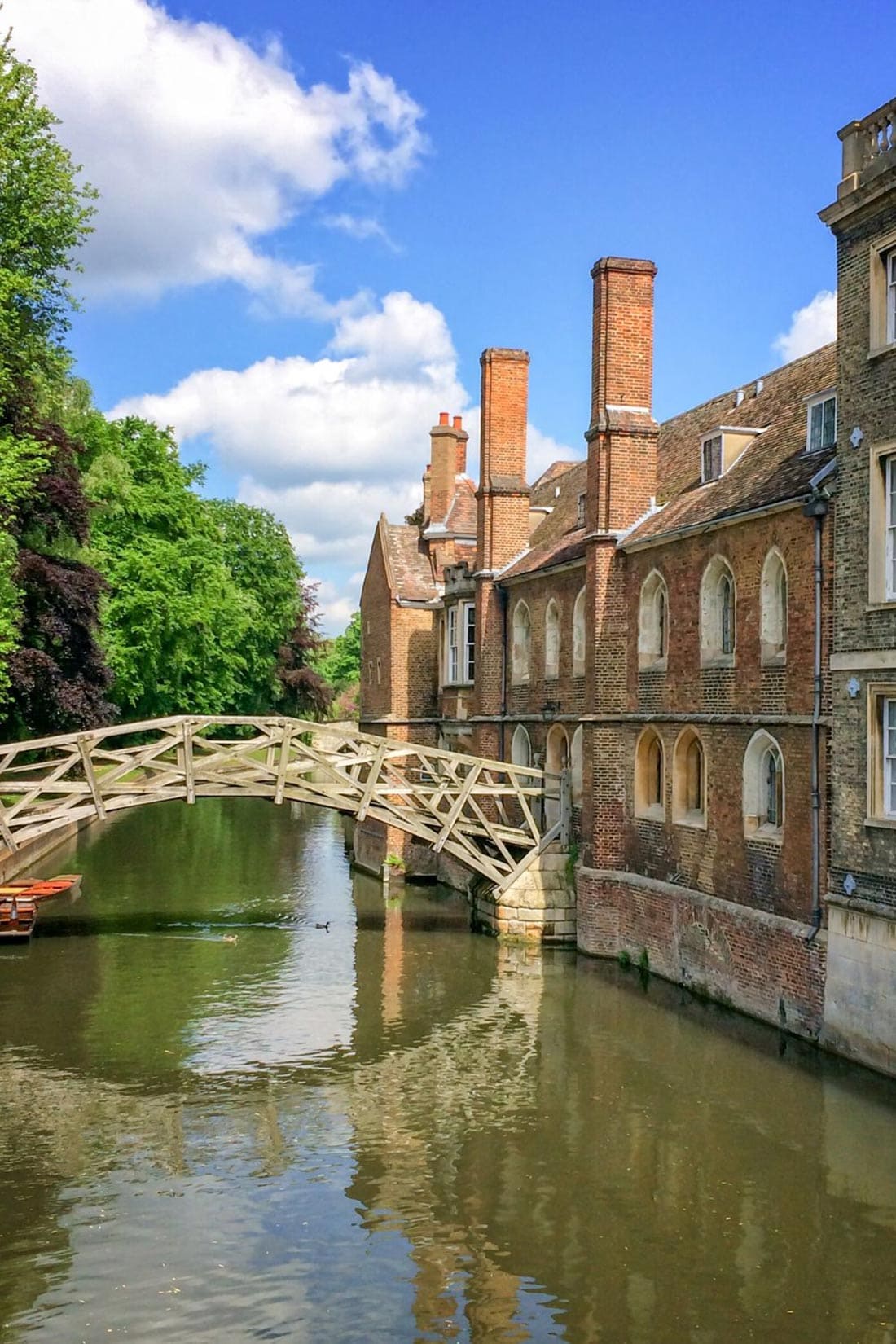 I've been on a few different Cambridge punting tours and they're surprisingly different. A number of tours have former Cambridge University students as their guides – obviously these are the ones who know the university inside out. However, there are some alternative and unique tours I'll go into too.
In this blog post I'll take you through all the different types of tours on offer. From experiences like the popular punting & walking tour to hiring your own punt, there are so many to choose from. Also, I'll go into the different tour prices and which one my favourite is.
Saying that, it doesn't matter which one you choose though because you're in for an amazing time. As I said, it's one of those classic British experiences that you just have to do at least once in your life.
What is punting in Cambridge?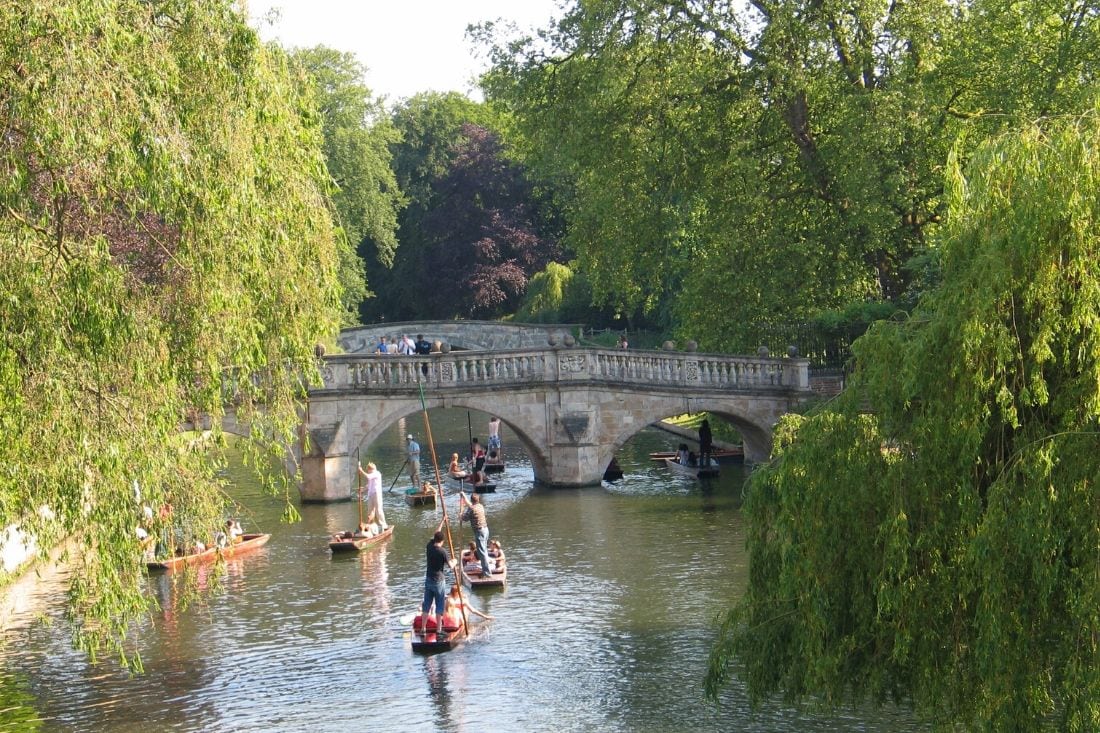 For those of you who don't know (I'm thinking of all you tourists here!), a punt is a flat-bottomed boat designed for getting around shallow rivers. One person (the punter) stands on the back of the boat with a long wooden pole in their hands. They then use this pole to push off the shallow river bed and to steer the punt. And in a nutshell, that's what punting is.
Everyone always confuses punting and the gondolas of Venice as being the same thing, but they're not. A gondola is a completely different type of boat to a punt. The locals can get a bit tetchy about this so make sure you call the boats punts and not gondolas.
Punting was first used to transport cargo around the rivers of Cambridge. It wasn't until around 1902 that people started punting for fun. Fast forward to today and there are more punts on Cambridge than any other river in England.
Punting on the River Cam has become synonymous with life here and it is without a doubt one of the top things to do in Cambridge. Honestly, you really can't quite beat punting in the summer when the sun's shining. It is such a good experience.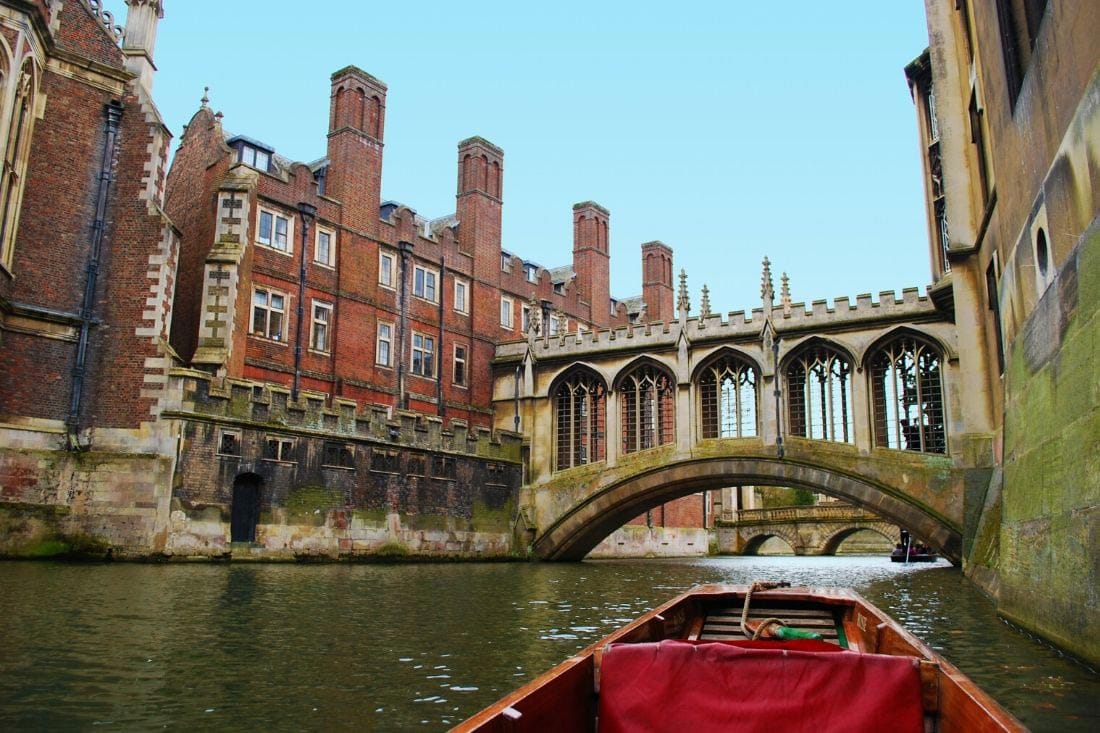 There are two places where you can go punting in Cambridge. One is at the Backs – this is the most popular place where you'll find the Bridge of Sighs, the Mathematical Bridge and King's College.
The other place is Grantchester – this is a lot quieter, so if you're thinking of punting yourself (as opposed to a tour) then this is the place to do it. You can also stop off at a riverside pub for lunch.
What are the types of tours?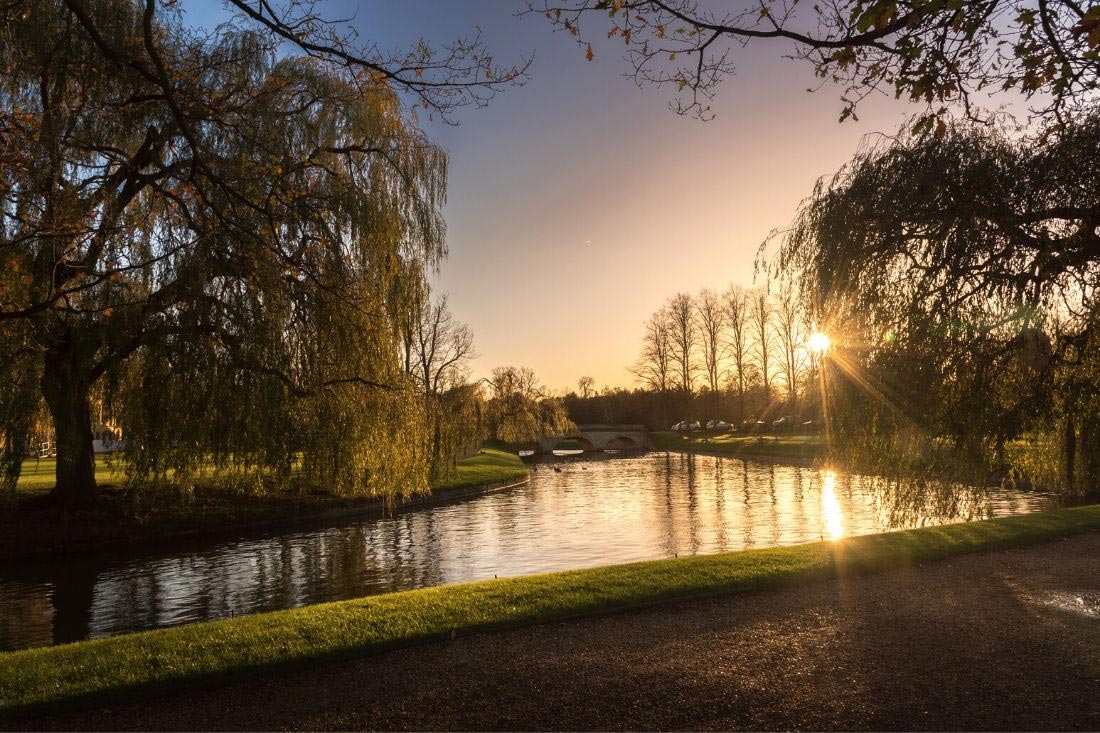 Usually there are 3 types of tours you are go on.
Shared group tour – This is the cheapest type of tour where you share a punt with other tourists. If you're lucky then sometimes you'll share a boat with only a couple of other people. In summer though these boats are usually full.
Private tour – A private tour is where you hire a punt and someone to punt it for you. This means you've got a guide all to yourself who'll go through the history of Cambridge. This type of tour is perfect for large groups or families. Also, this type of tour is really popular with hen parties too. Something a little different for your hen party there.
Hire your own punt – If you're feeling brave you can hire you own punt for a couple of hours or for the afternoon. This is where you'll steer the boat yourself which is a lot harder than it looks. This is great if you're up for an adventure though and you can even bring along your own picnic too. Usually it takes around 30 minutes to get comfortable with poling the punt, so factor in that time.
The best Cambridge punting tours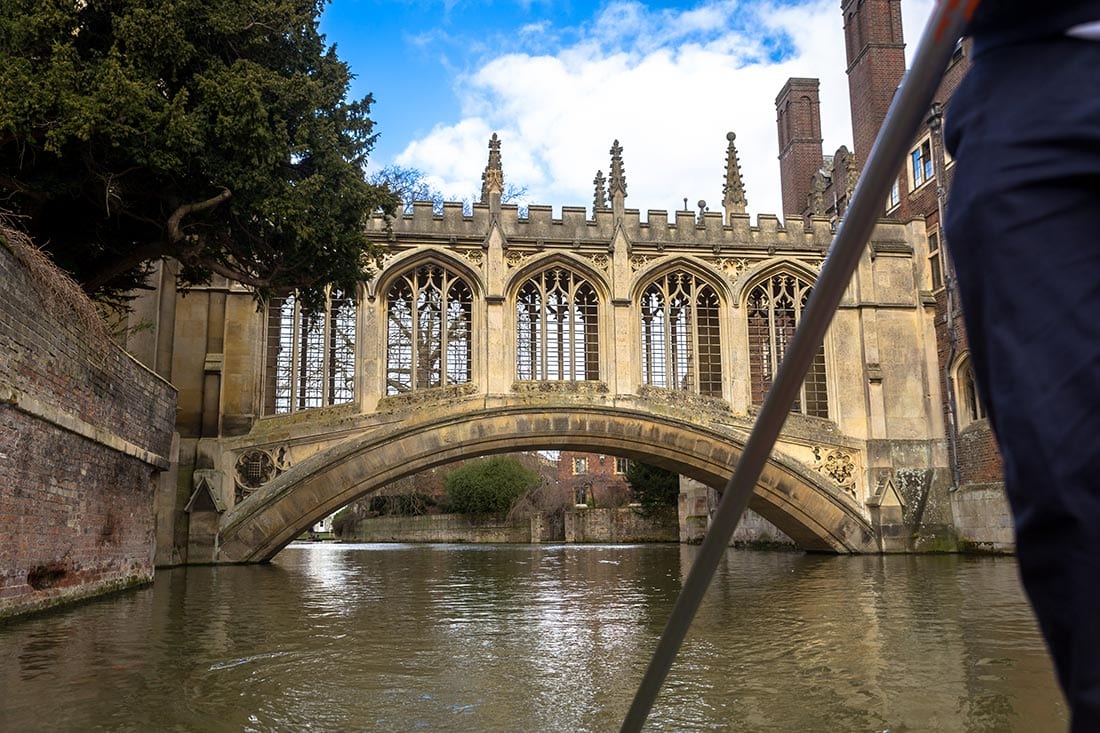 There are a number of different companies to choose from. One of the oldest and my favourite is Scudamore's punting company. This is the tour that I've done which takes you past places like Clare College Gardens and the Wren Library.
This tour takes 45-minutes and is the ideal introduction to Cambridge's long and eventful history. The guides at Scudamore's are often ex-students so I can't recommend these guys enough.
For those of you who like to do things yourself, you can hire a punt. This is usually for 90 minutes with up to 5 seated passengers and one brave volunteer from your group to punt. I've tried it before and it takes a few tries before you master the knack of it, but then it's smooth sailing.
If you're like to see more of Cambridge then I'd recommend this punting and walking tour. On this tour a Cambridge graduate will take you on a 90-minute walking tour around the city where you'll visit all the famous chapels and libraries. Then you'll go on a 50-minute punting tour on the River Cam where you'll get to see a completely different side of the city. You will even have a a free punting lesson during your tour. This is a really fantastic tour for people who want to see some more of the city – it's one of the highest rated tours too.
Here are a few other popular Cambridge punting companies:
Cambridge punting price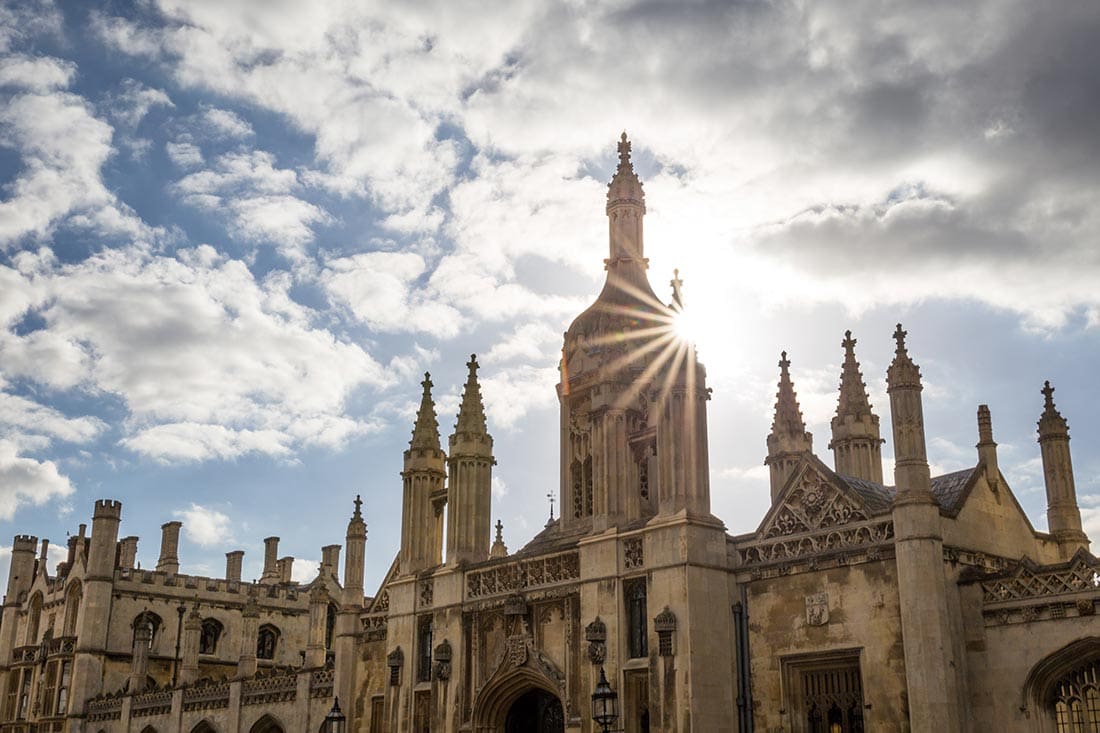 The Cambridge punting price varies depending on what type of tour you book and which day you go on.
Usually, a ticket for a shared group tour on a weekday is around £12. This is around £14 on the weekends.
Hiring a 12-person punt can cost around £120 on a weekday and £150 on the weekend. However, this does include a guide.
When it comes to punting prices in Cambridge, I would always book online and book ahead too. This is how you'll get the cheapest tickets, and often you'll find some good deals. The prices can be a lot more expensive if you book spontaneously on the day.
Other tours in Cambridge
---
If you're spending more than a few days here, then make sure you check out the best day trips from Cambridge to explore more of the surrounding area.
I really hope you found this guide useful, and if there's anything I can help with at all just let me know in the comments below. Oh, and enjoy your Cambridge punting tour – it really is one of the best things to do in Great Britain!
Enjoyed this post? Pin it for later…