With nature coming alive, warmer temperatures, increased daylight and more events, there are plenty of amazing things to do in England in spring.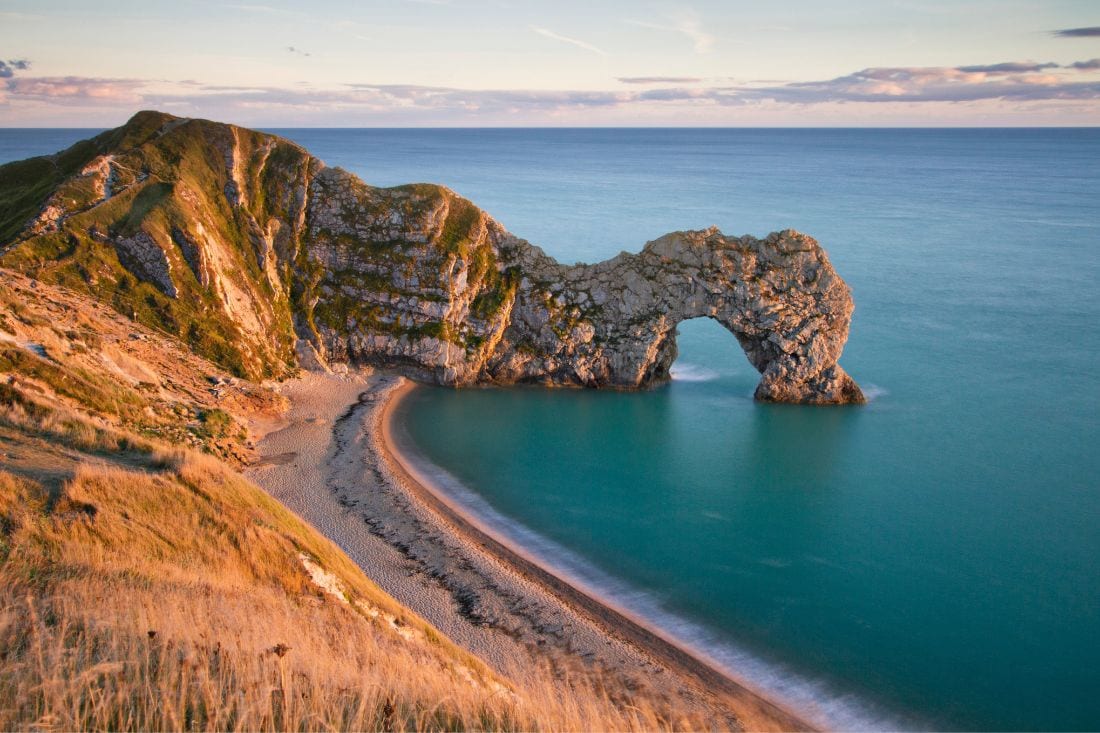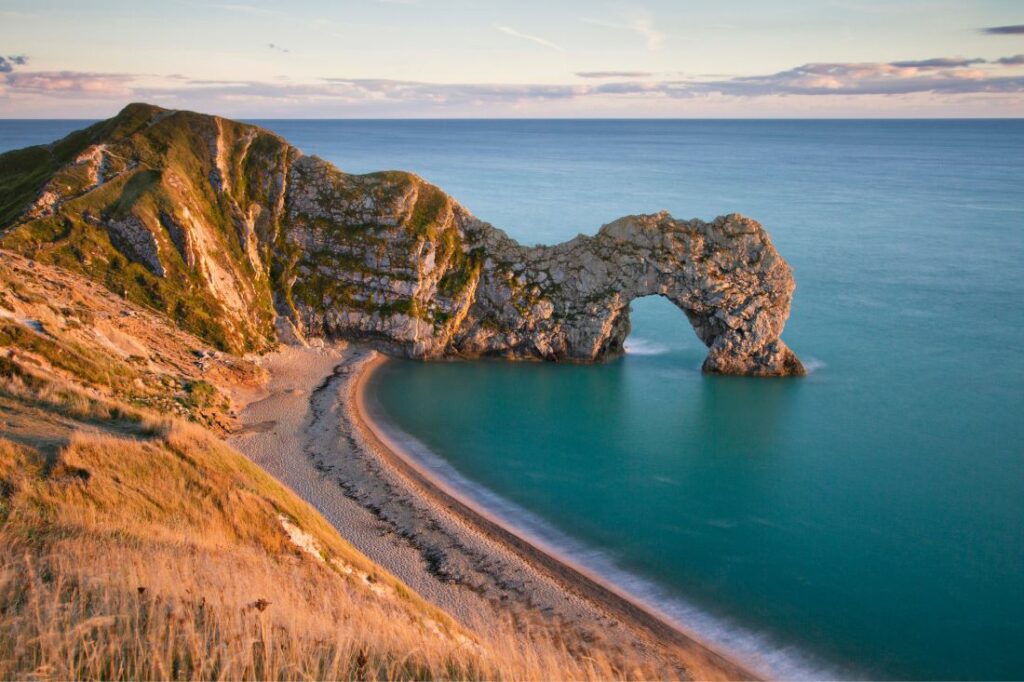 When the seasons start to turn and the days get longer, it's almost as if the whole country starts coming out of winter hibernation.
All the flowers start to bloom, the sun is actually warm, and everyone has a bit more of a smile on their faces. I know I'm like that anyway.
All of this means it's ideal for exploring the great outdoors and ticking off a few things from your Great British bucket list.
From discovering waterfalls and trails in the Lake District to roaming around the wonderful English cities before the summer crowds descend, there are so many things to do in England in spring. The hardest thing is deciding what to do – but don't worry, that's where this blog post will help!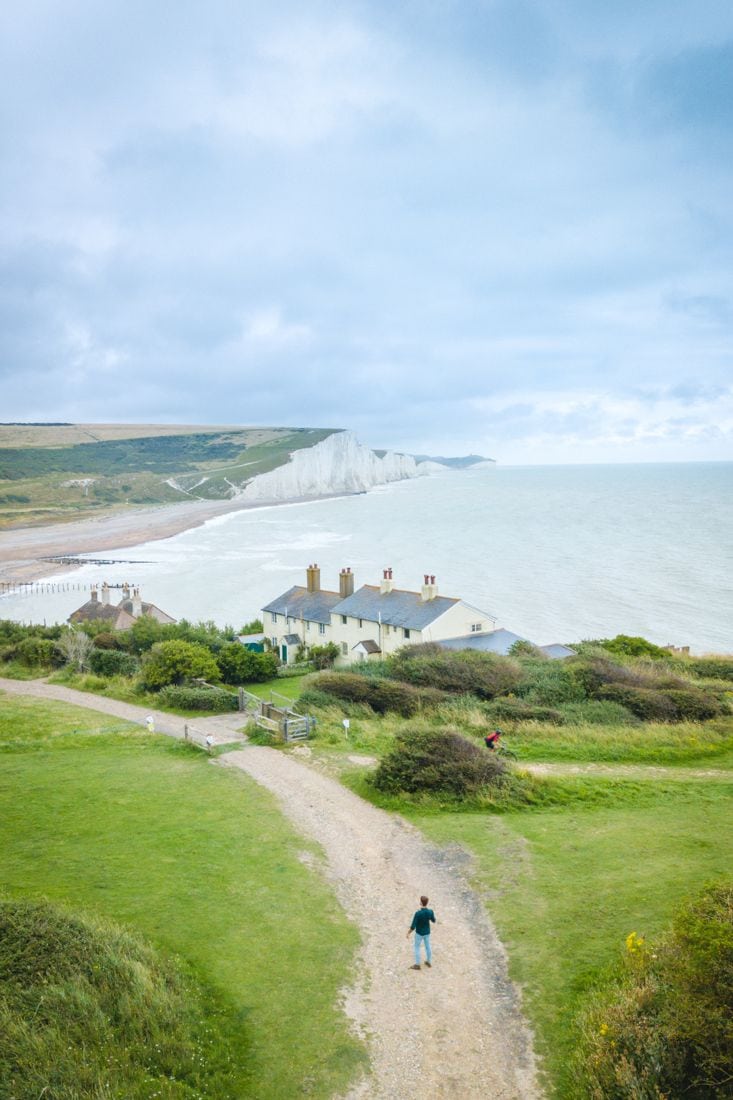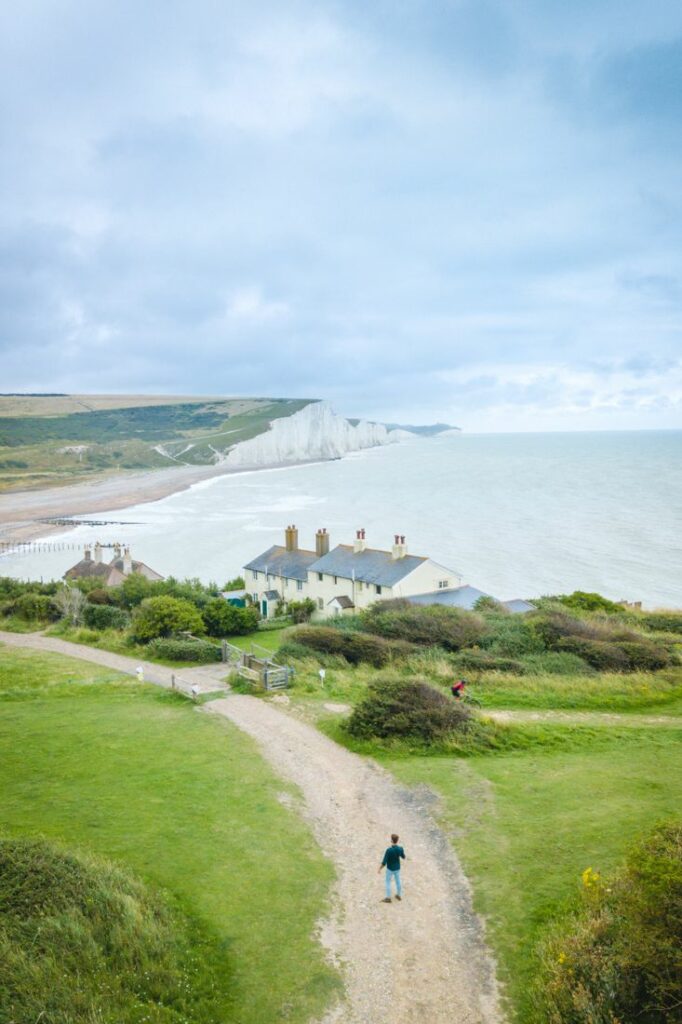 I particularly love getting outside during spring. After the winter months, I can feel a little cooped up, so the longer daylight signals a shift to outdoor adventures!
You can also check out a lot of different places before the hordes of tourists hit in the summer, so it's definitely worth braving the slightly cooler and wetter weather to beat the crowds. Personally, spring in England is one of my favourite times of the year to travel and explore. Hopefully you feel the same.
So, where are the best places to visit in England during the spring months? Let's dive in and find out more!
England spring weather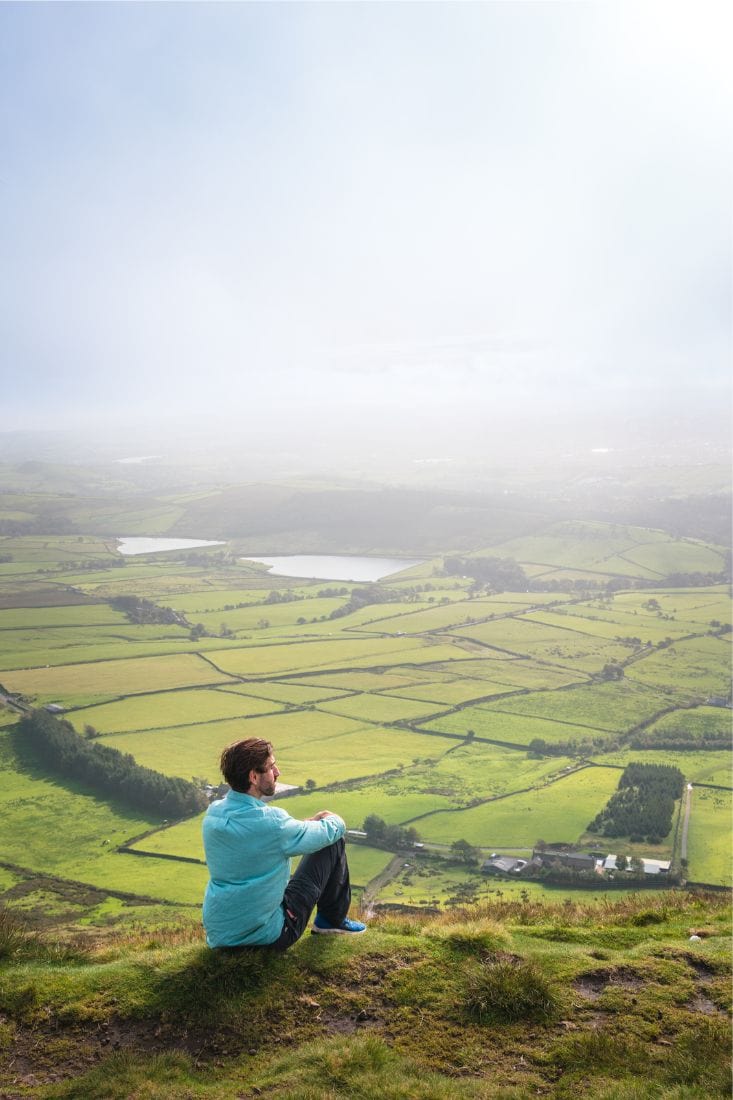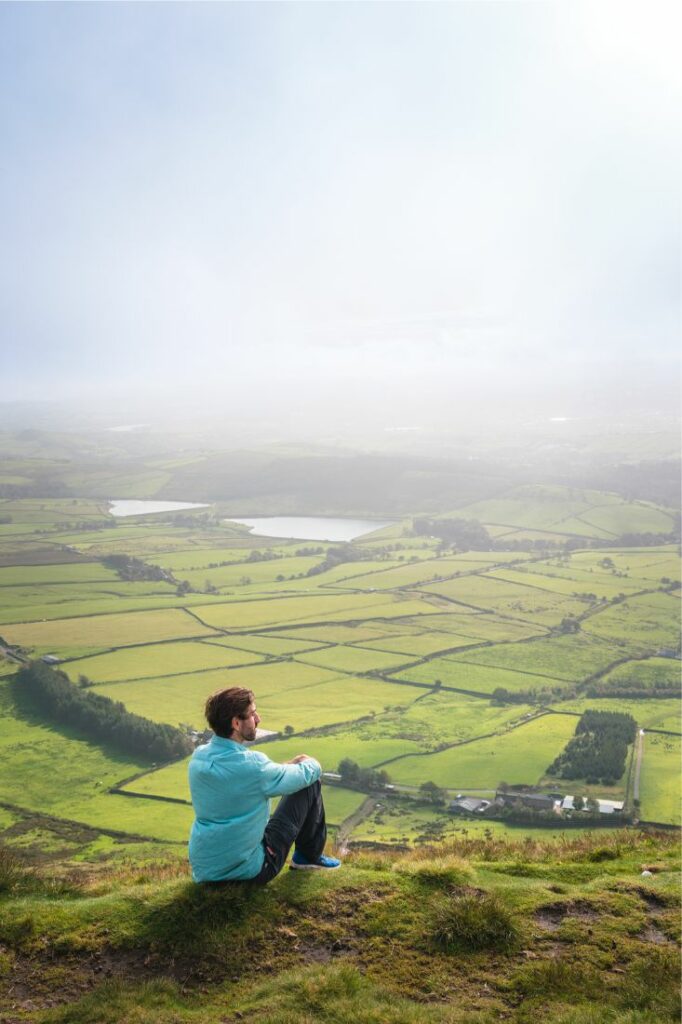 England is a pretty varied country in terms of weather. It is definitely getting warmer and drier between March and May with the average high temperatures ranging between 12°C (53°F) and 18°C (64°F).
You should definitely still bring layers with you as the average lows are between 6°C (43°F) and 13°C (55°F). The general rule of thumb is that it gets colder the further north you go, and it gets colder if you're in more rural areas versus the cities.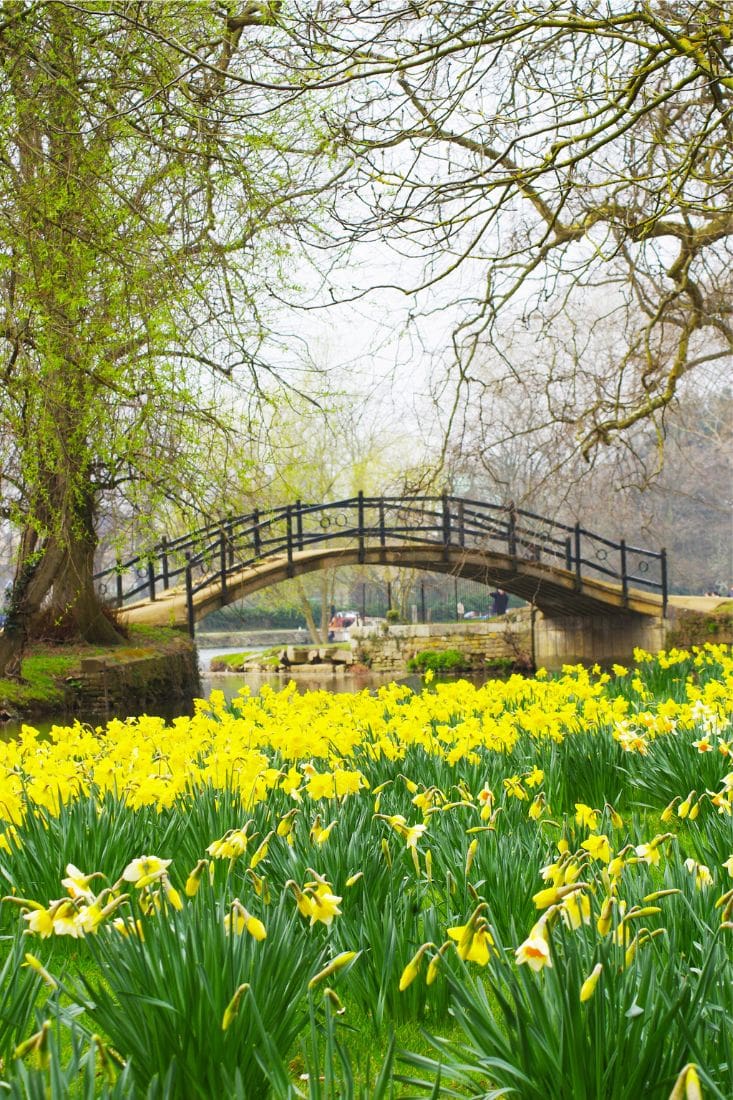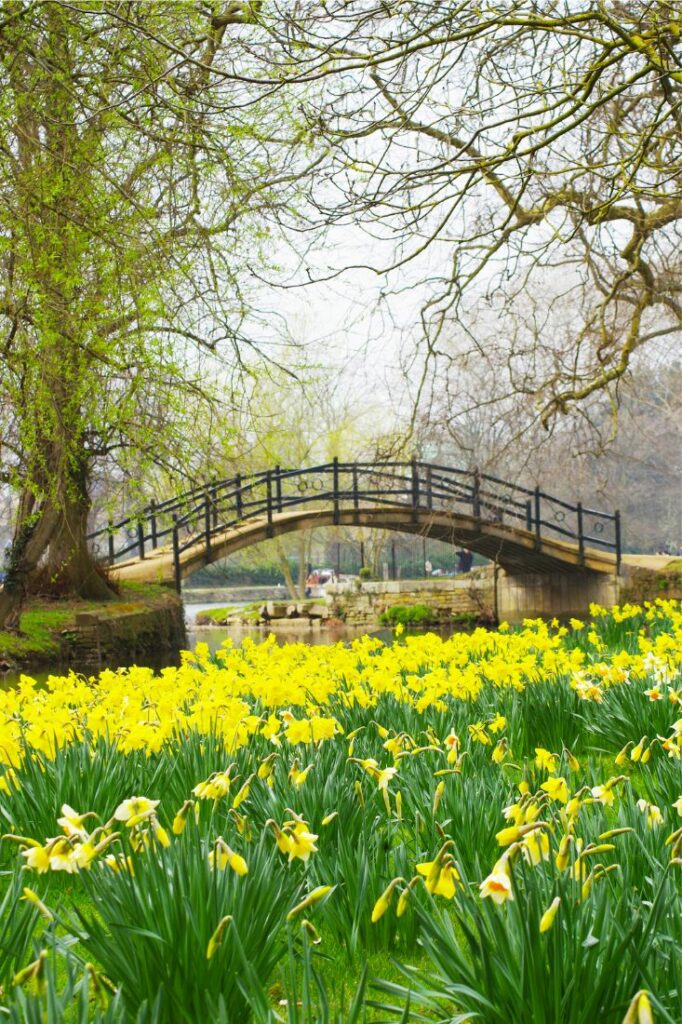 Spring does bring its fair share of rain with it, so be prepared with quick-drying fabrics and an umbrella handy in your day bag!
In fact, always bring an umbrella! The amount of times I've gone out in bright blue skies only for it to rain in the afternoon. You'd think I'd learn at some point…
---
Things to do in England in spring
Spend time at Lake Windermere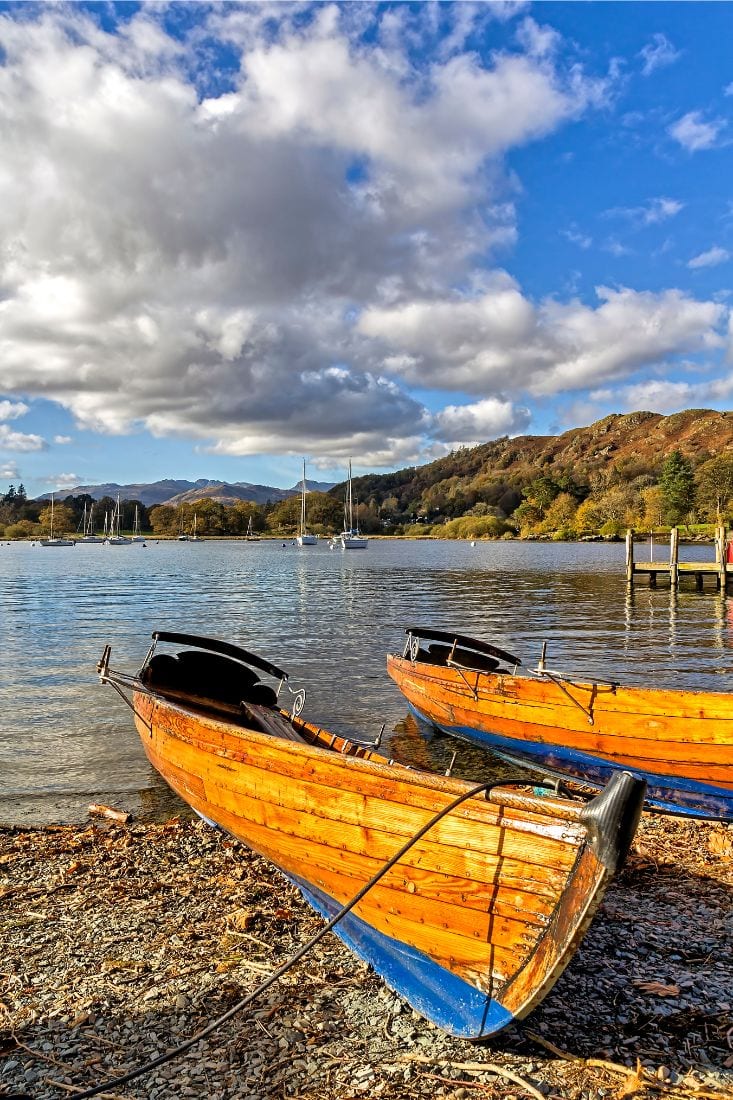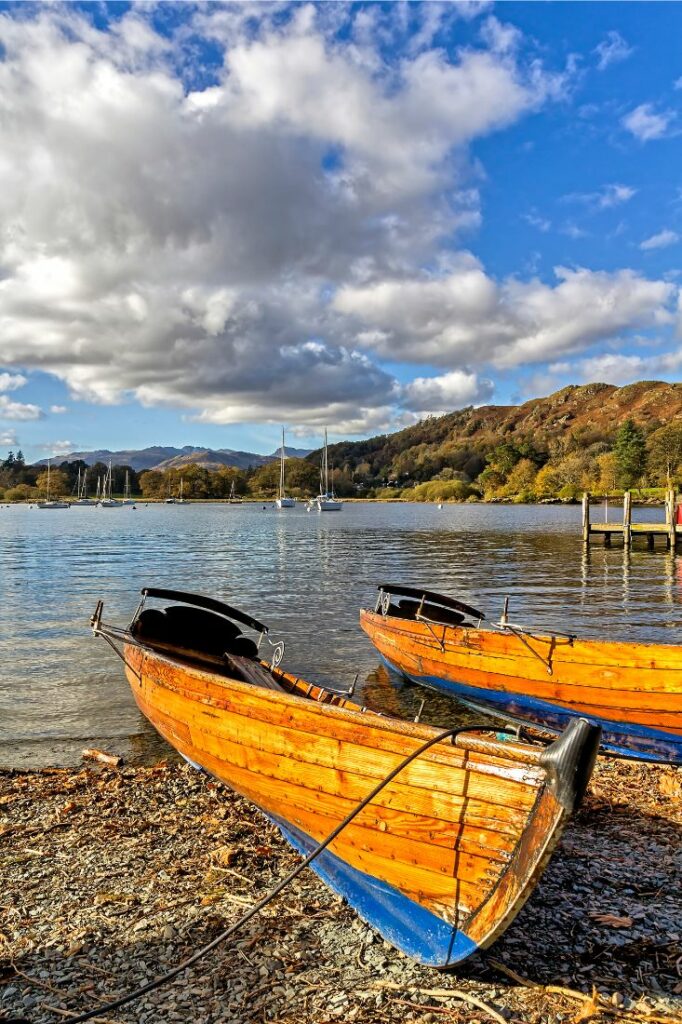 Lake Windermere is the largest natural lake in Britain and one of the most popular spots in the whole of the Lake District.
Springtime offers slightly warmer conditions to explore the area, whether that's on a boat tour, spending time out on the trails surrounding the area, or checking out the beautiful town of Windermere with its lovely hotels and cosy pubs.
Another of our favourite spots in Pooley Bridge. We've been here a couple of times and it's a great place to base yourself to explore the Lakes. If you're looking for some tips, then check out the best things to do in Pooley Bridge.
Experience the changing of the guards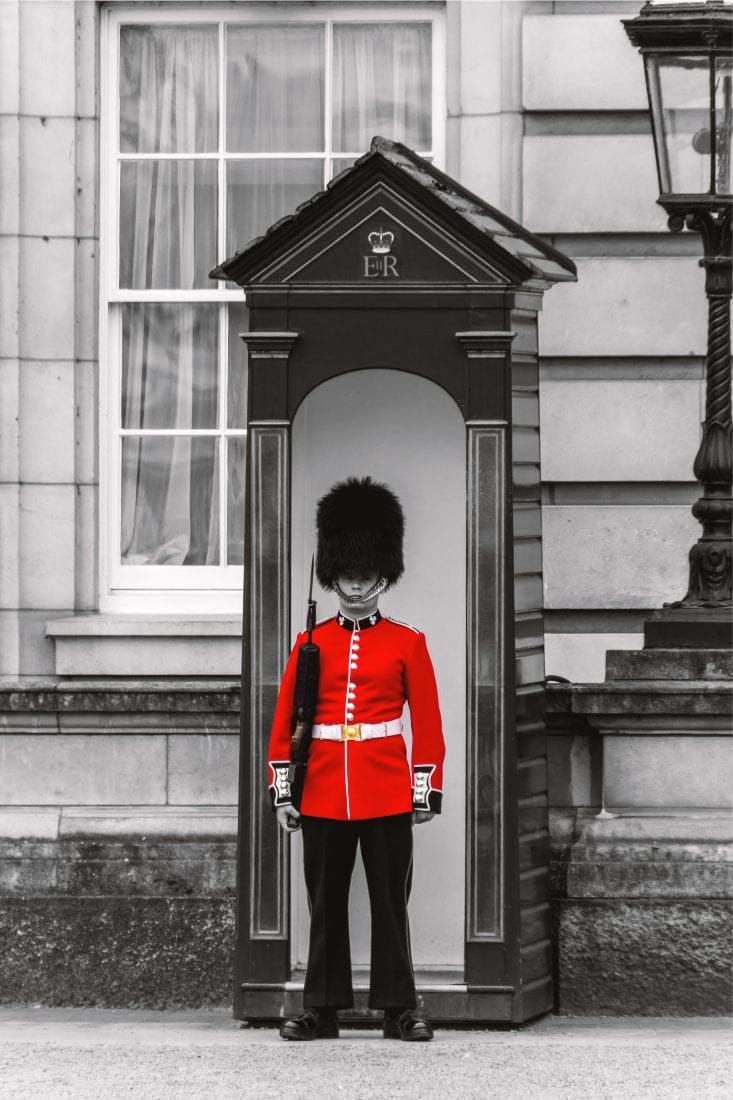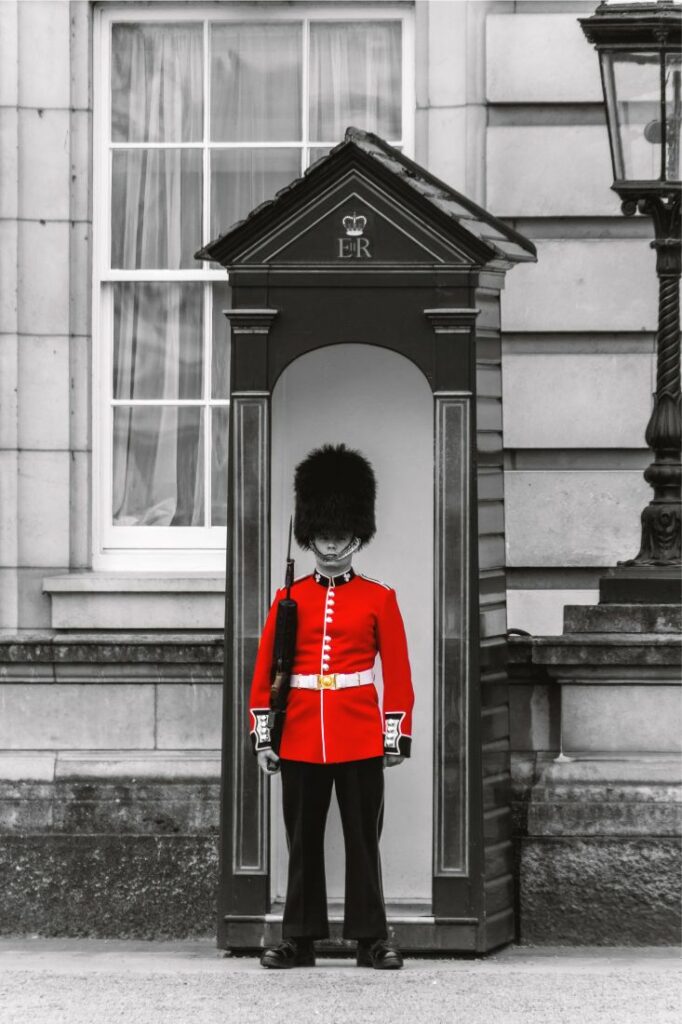 If you're a first-timer in London, there are certain things that you have to tick off your tourist hit list. One of those things is watching the changing of the guards outside Buckingham Palace. This happens every day at 11:00, but it's best to get there at 10:45 to get a good spot.
Here you get to see all the pomp and ceremony of soldiers marching in their tall bearskin hats. It's a great way to have a royal experience, no matter what the weather is doing. And the best bit is it's completely free!
Alternatively, you can go on a changing of the guard tour where you can learn a lot more about the royal family and follow the guards journey to Buckingham Palace.
Get magical at Harry Potter Studio Tour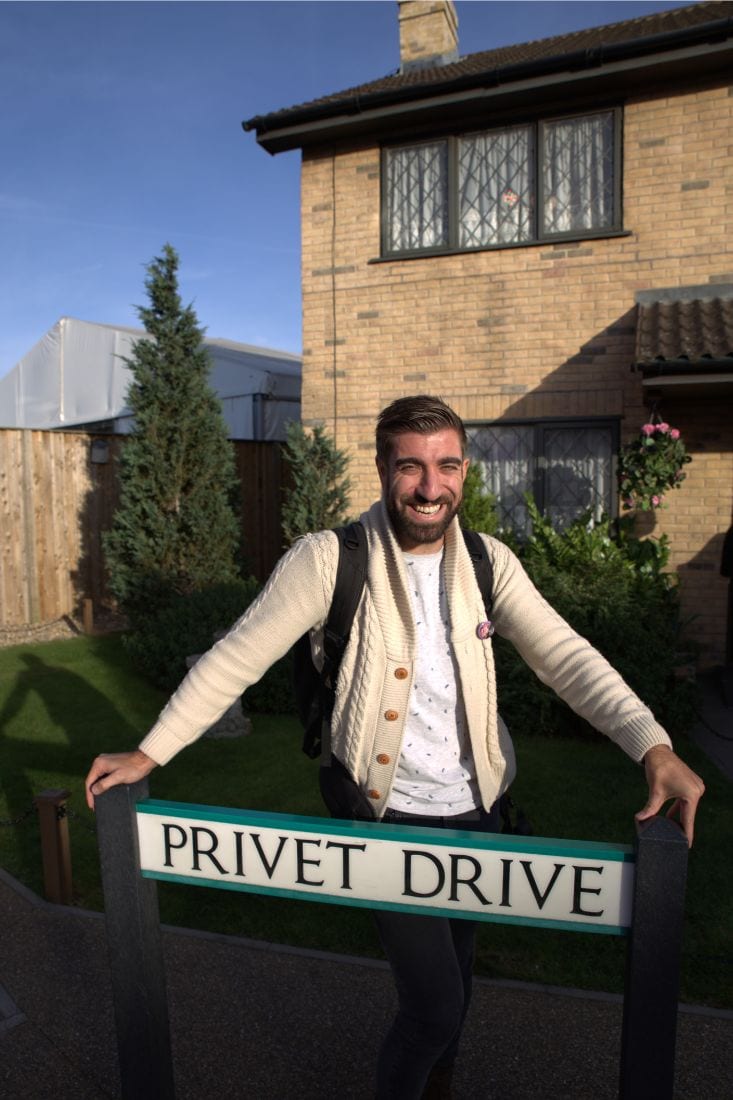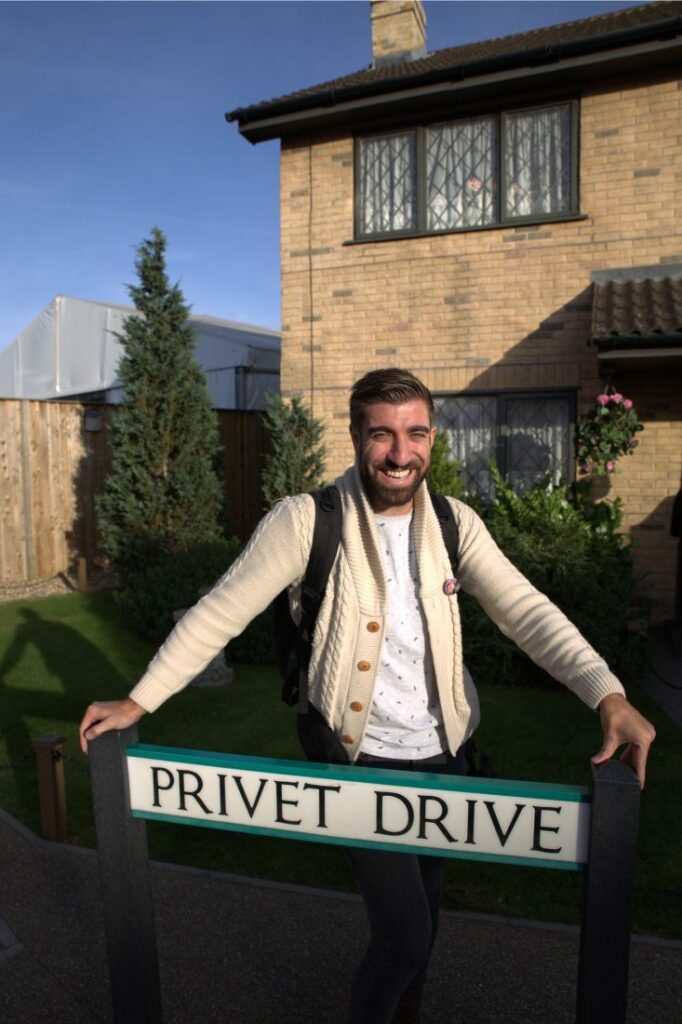 Located on the outskirts of London in Watford, you'll find the Harry Potter studio tour. This magical day trip takes you around the various sets at Warner Brother's Studios, showing you different props and costumes from the legendary films. Take your time and take tons of photos!
Harry Potter Studio tour does get booked up well in advance so make sure you book your slot to avoid any disappointment. Make sure you bring money for souvenirs too – the gift shop is insanely good!
I've done this tour a couple of times now and I absolutely love it. There really is something for everyone – it does help if you're a Potterhead though!
Stay on an overnight safari in Kent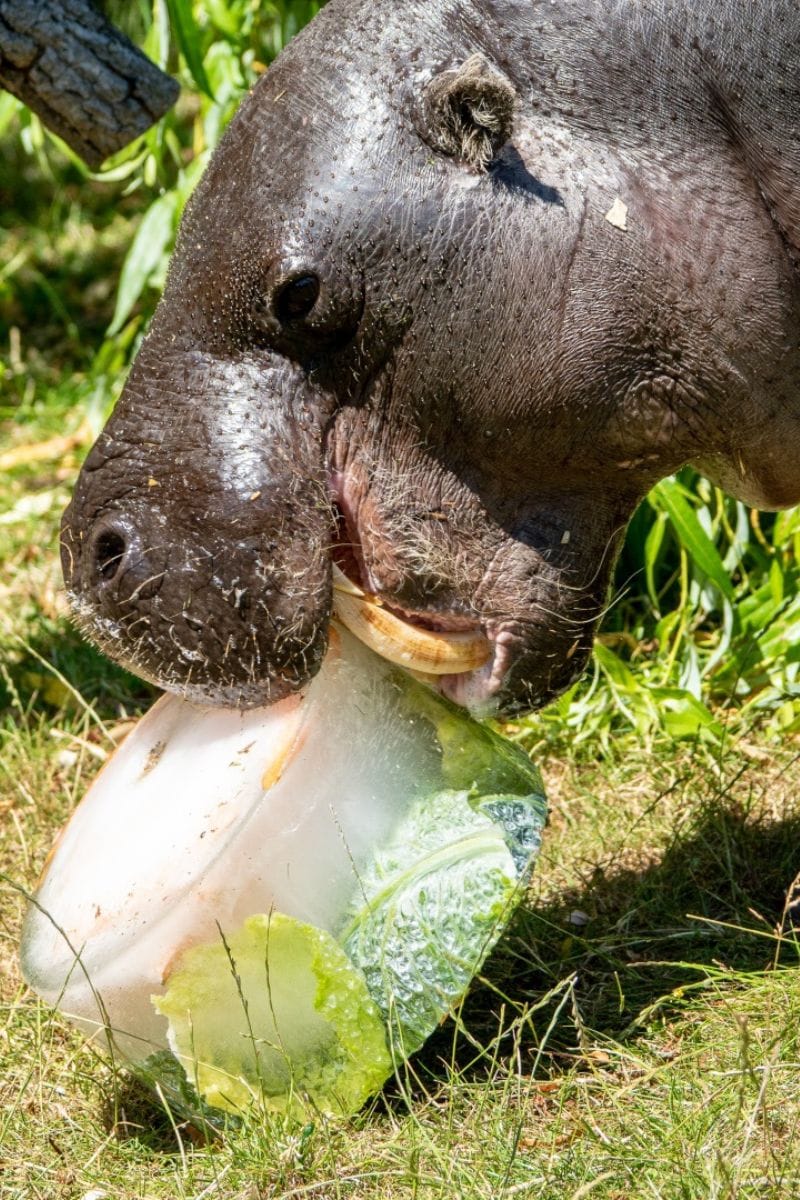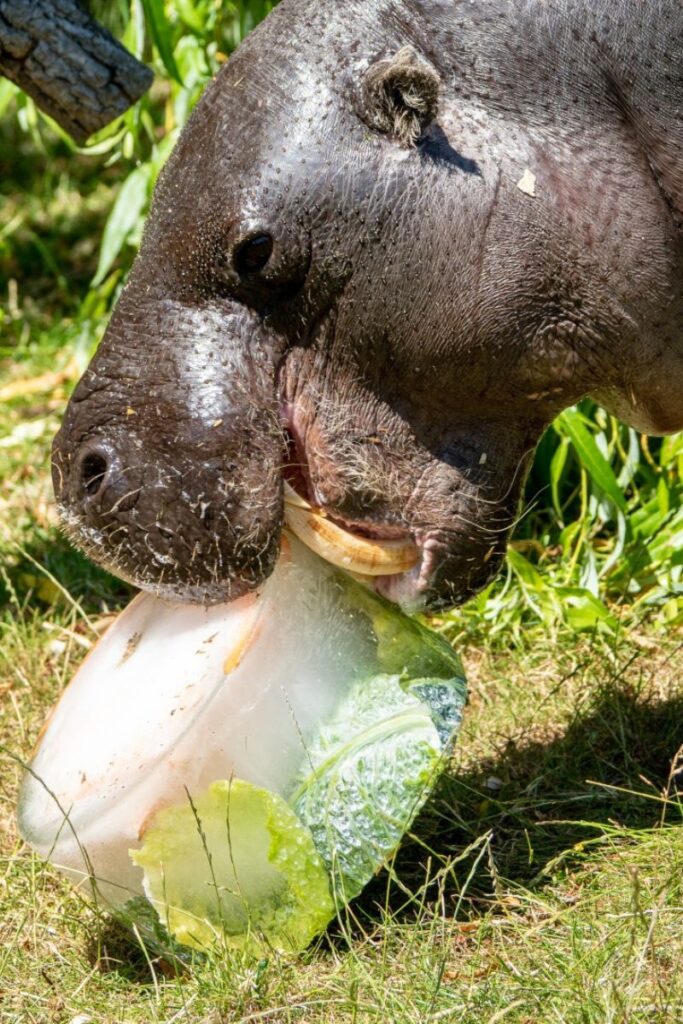 If you're looking for a jaw-dropping weekend away in Spring, head to Port Lympne in Kent. Home to a safari, Springtime is the perfect time to see all the new baby animals coming into the world.
You can take your adventure to the next level by actually staying in the safari park in a lodge that's designed to get you up close and personal access to the various animals.
Wrap up warm and you can pretend you're in southern Africa rather than the south of England! You can also check out the best safari parks in the UK here if you want to explore somewhere else.
Hit the beaches on the Isle of Wight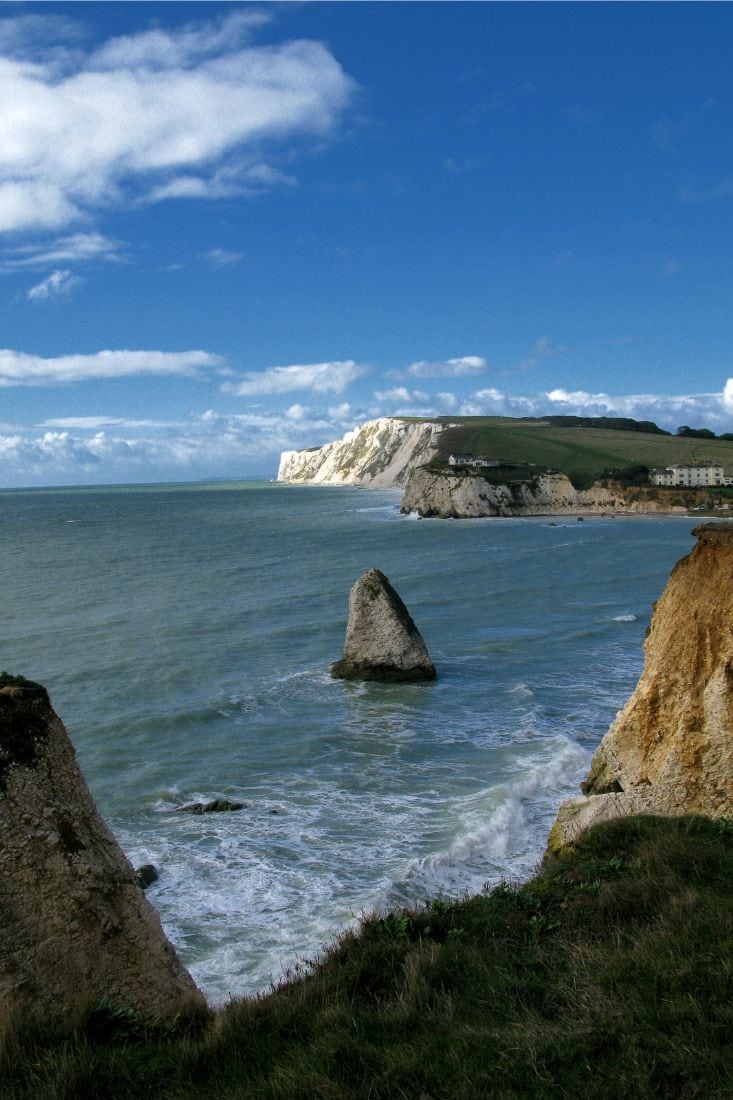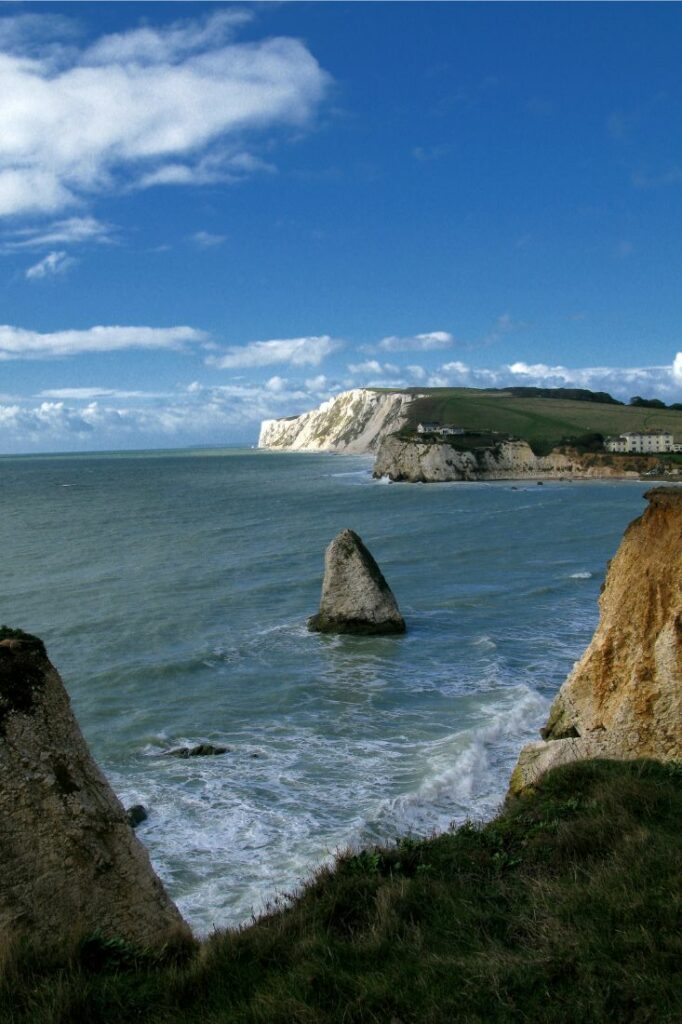 Located a short ferry ride from Southampton, the Isle of Wight feels like it's a million miles away from the mainland. Often a lot sunnier than the mainland, you can escape and enjoy a spring beach holiday without even having to bring your passport.
Wander the golden sands and see the millionaire houses around Sandown or look out and watch the sailboats and racing boats preparing for the upcoming season.
If you're looking for a proper holiday feeling without flying, then this is definitely one of the best things to do in England in spring.
Alternatively, as it's so close to Southampton, after visiting the Isle of Wight, you could head to the port of Southampton and enjoy a cruise! There are so many cruises from Southampton available, visiting a range of different extraordinary destinations!
Welcome in the seasons in the Cotswolds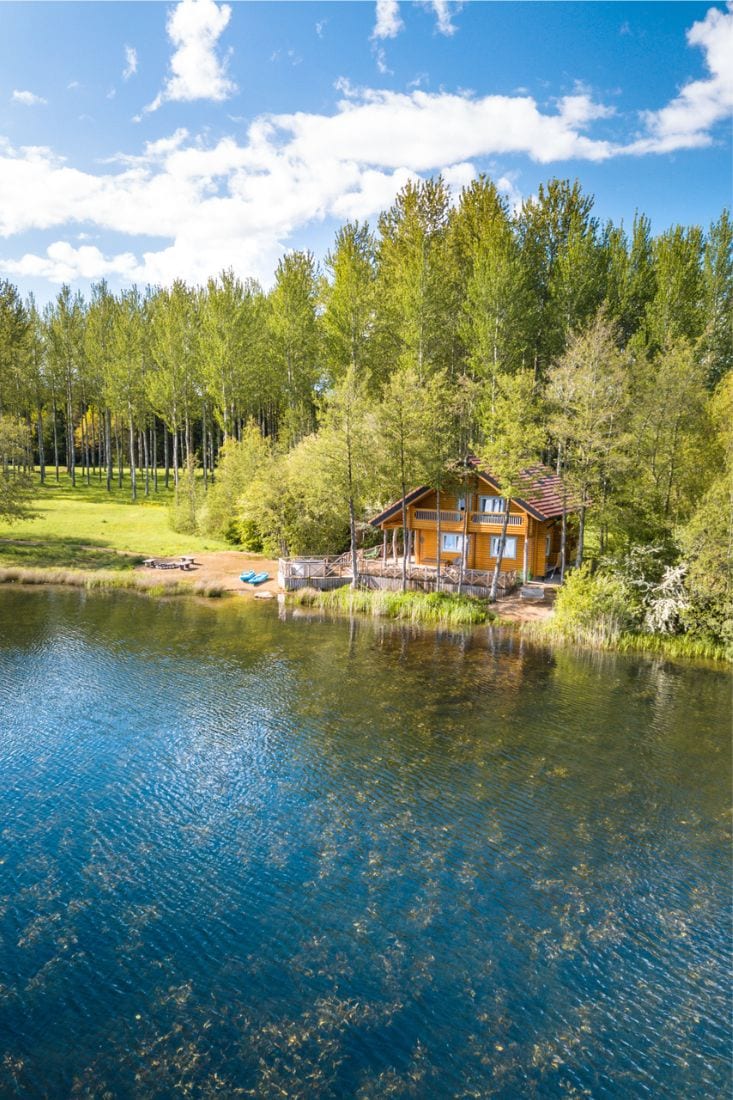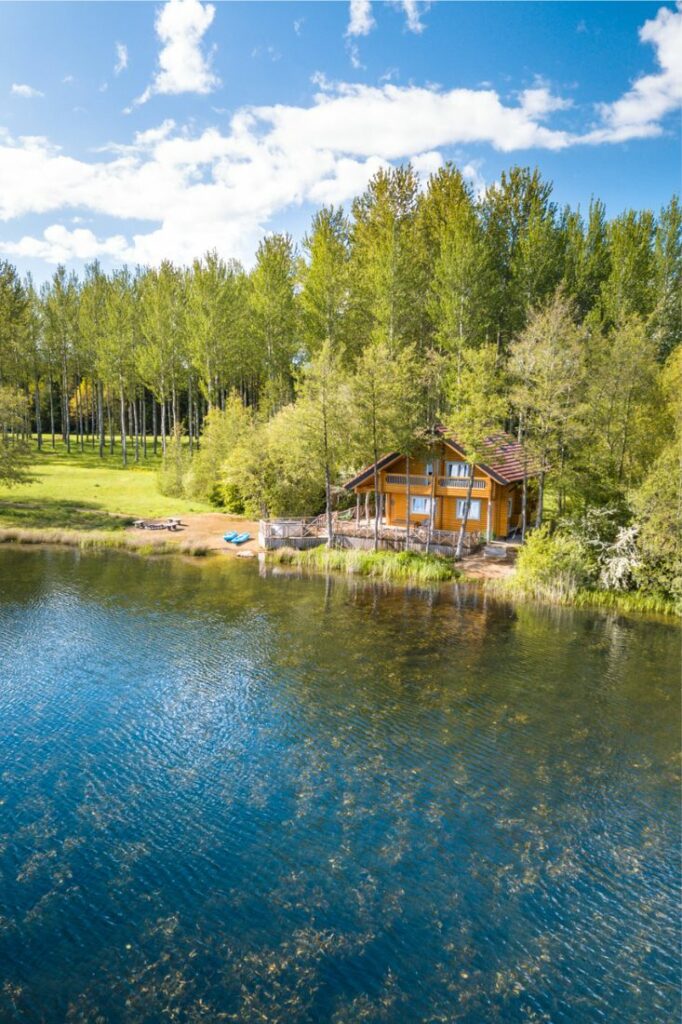 Honestly, there's never a bad time to visit the Cotswolds. It's the picture-perfect image of rural England.
Hire a house with friends and spend the weekend on lovely, fresh walks in between countryside pubs before heading back to the house to warm up around a wood fire.
It might be warming up in spring, but coming in from a brisk walk to a cosy fireplace is a beautiful thing, especially in early spring!
Hike Mam Tor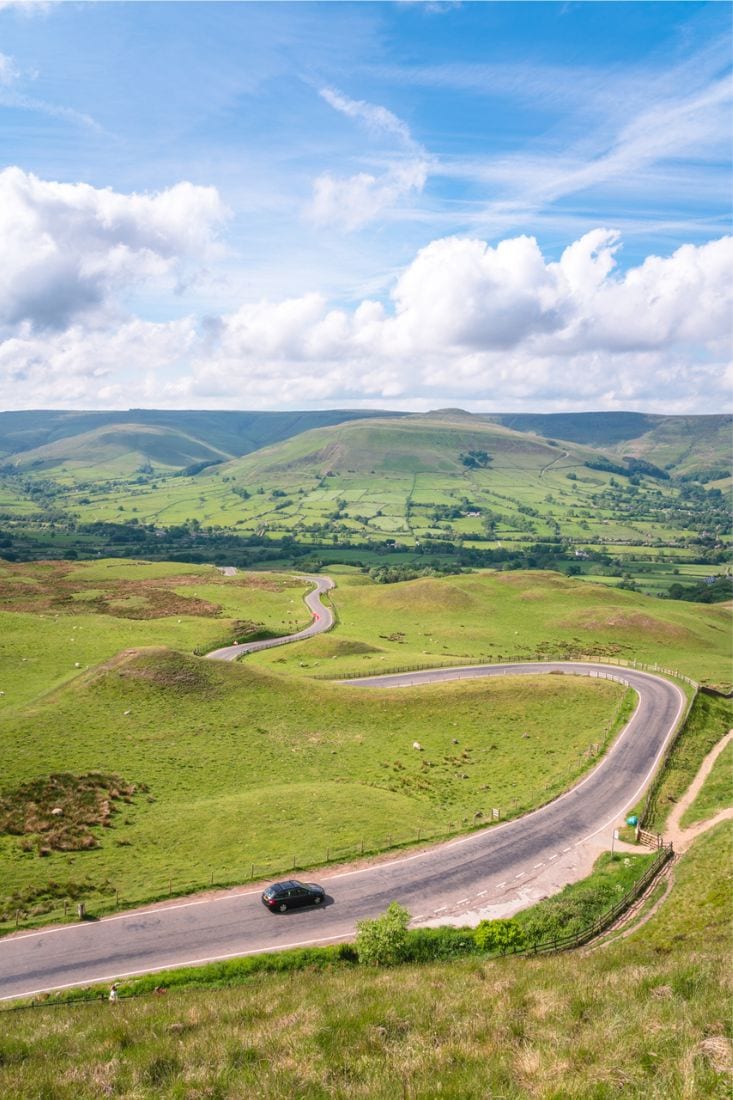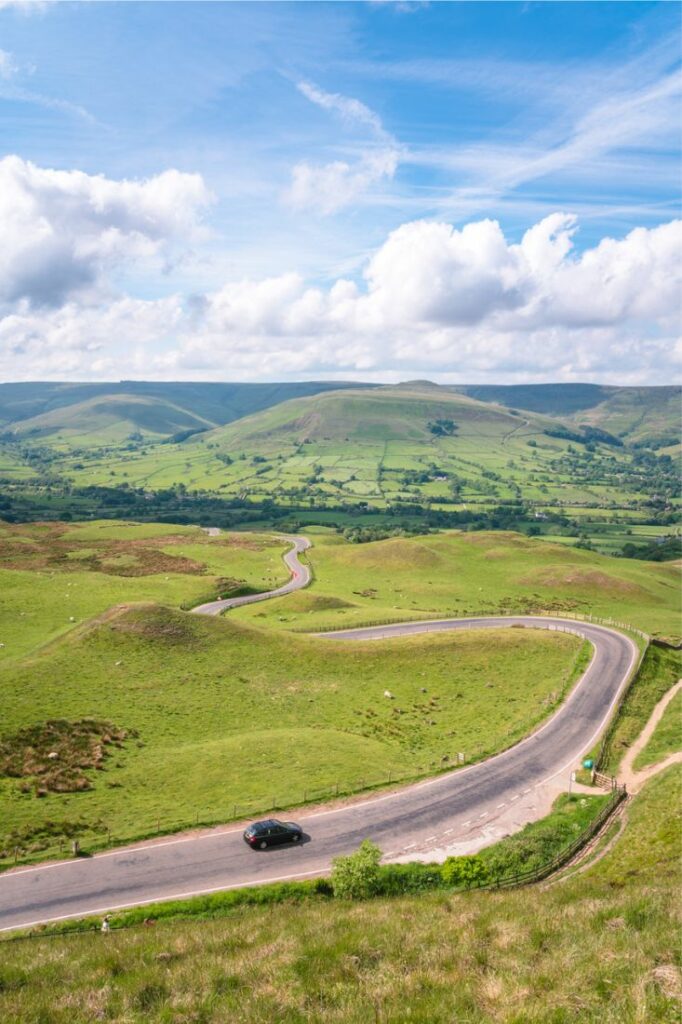 The Mam Tor walk is regarded as one of the best walks in Great Britain. I'm not just saying this as hyperbole, and I really don't want to over exaggerate it, but this is such a stunning walk.
It is the very best of the Peak District. Rolling green hills, crumbling castles and cute villages, and just the most incredible views. You can probably tell already how much I love this walk!
I've done the Mam Tor circular walk a couple of times now, and I just can't get enough of it.
Explore Liverpool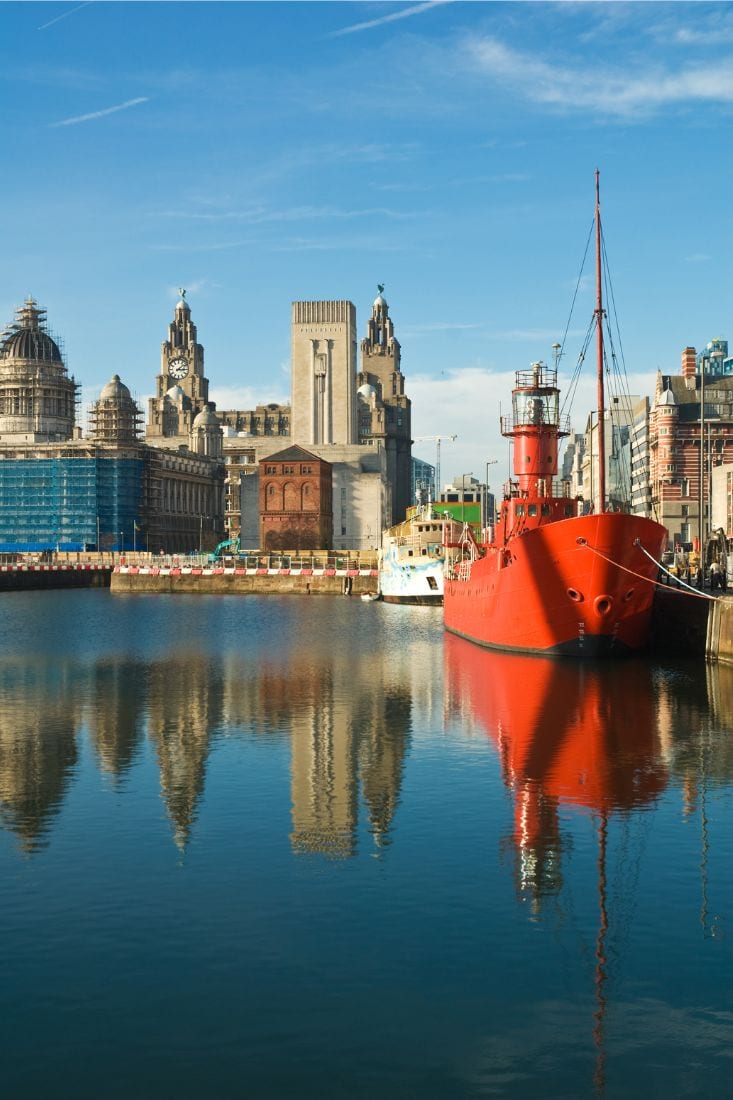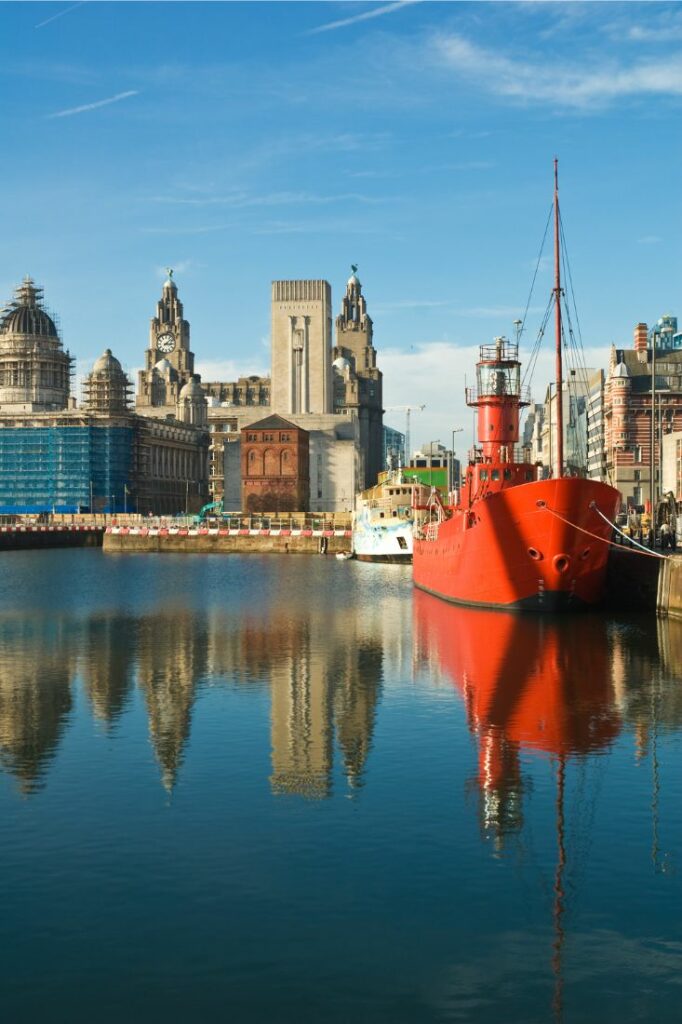 Spring is a wonderful time to visit many popular English cities, but I have a soft spot for Liverpool. Filled with history, music, architecture, and friendly locals, it's easy to get to on the train from a lot of places around the country.
Spend the day exploring the famous Albert Docks, head to the Cavern Club for some Beatles nostalgia, and then enjoy a drink and a meal at one of the many independent world-class bars, pubs, and restaurants.
Check out the flowers at Kew Gardens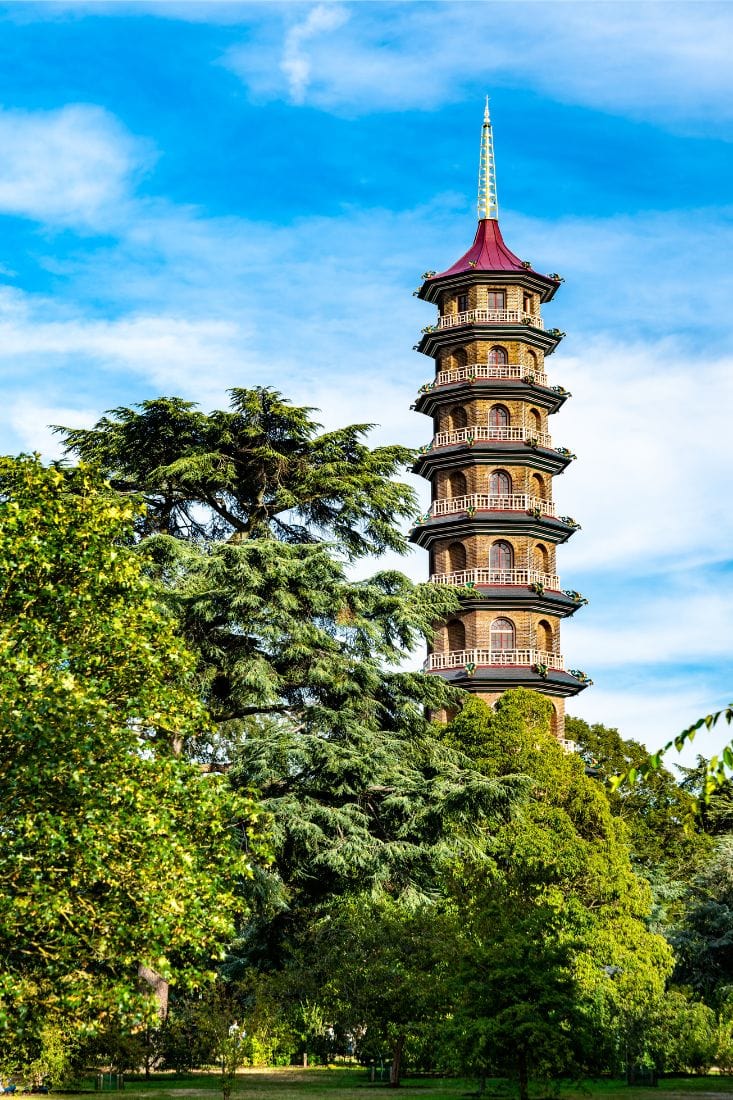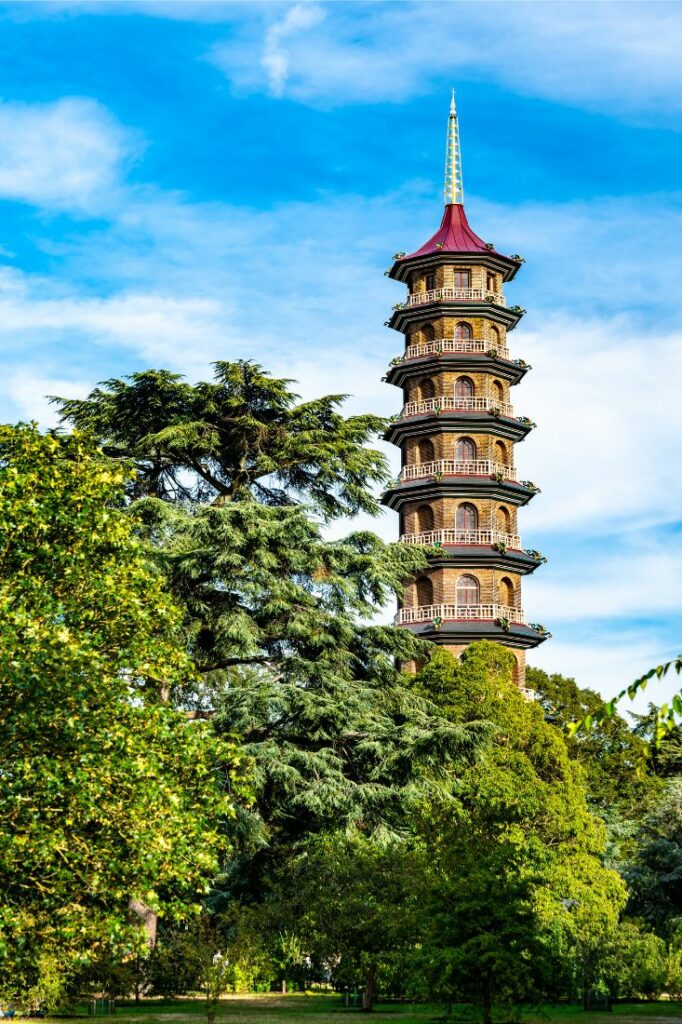 You can't think of springtime without thinking about flowers. After all, it's the time when everything starts to come alive. See the best floral displays on offer by visiting Kew Gardens in London.
As one of the largest gardens and collections in the world, you can easily spend the entire day here. Take a guided tour by a horticultural expert to get the most out of your trip, or wander at your own pace. Don't forget to check out the iconic glass greenhouse!
Take a foodie tour through Ludlow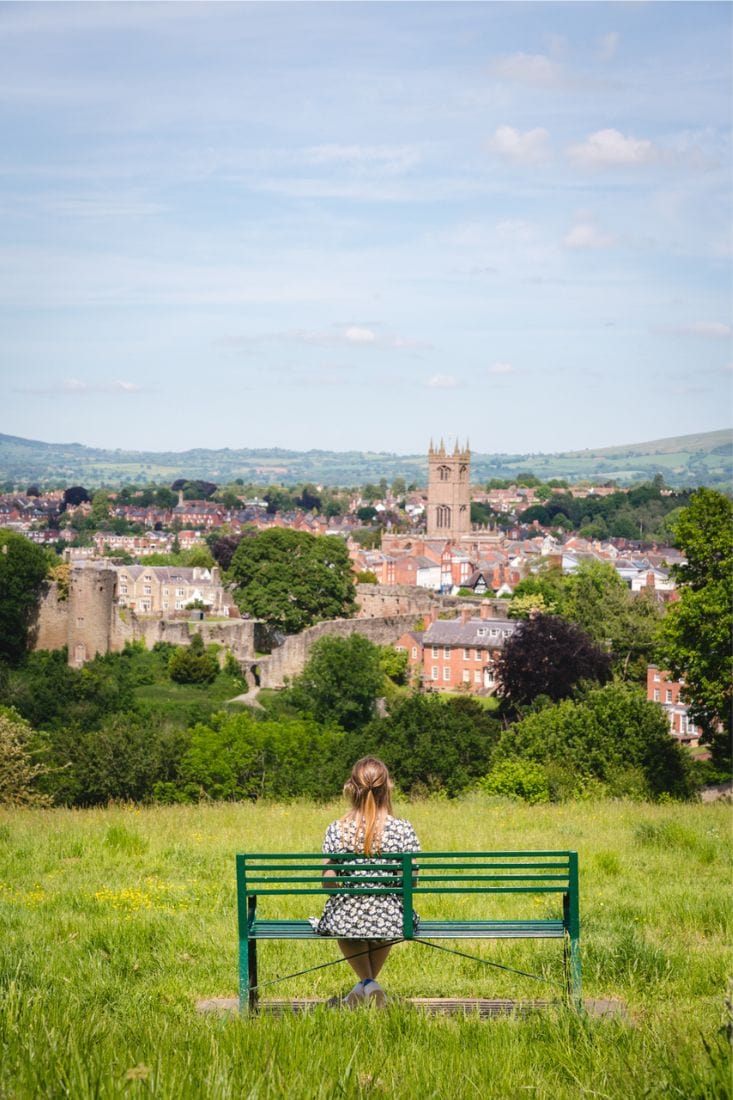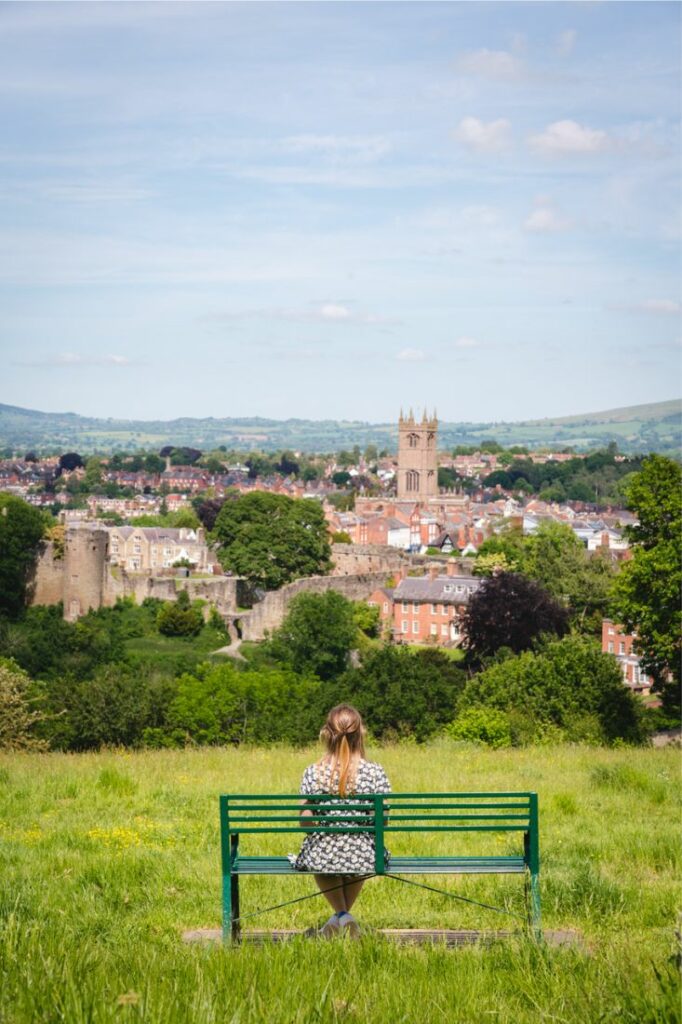 Springtime is also an amazing time for fresh produce. One of the foodie hubs of England is the small market town of Ludlow in Shropshire. It might seem unassuming, but given its rural location, the chefs here have access to some of the freshest local ingredients in the country.
It's a historic town, full of independent cheesemongers, delis, bakeries, butchers, cafes, restaurants, and more. Bring your appetite for this English spring trip because you're going to need it!
Get your fill of history at Warwick Castle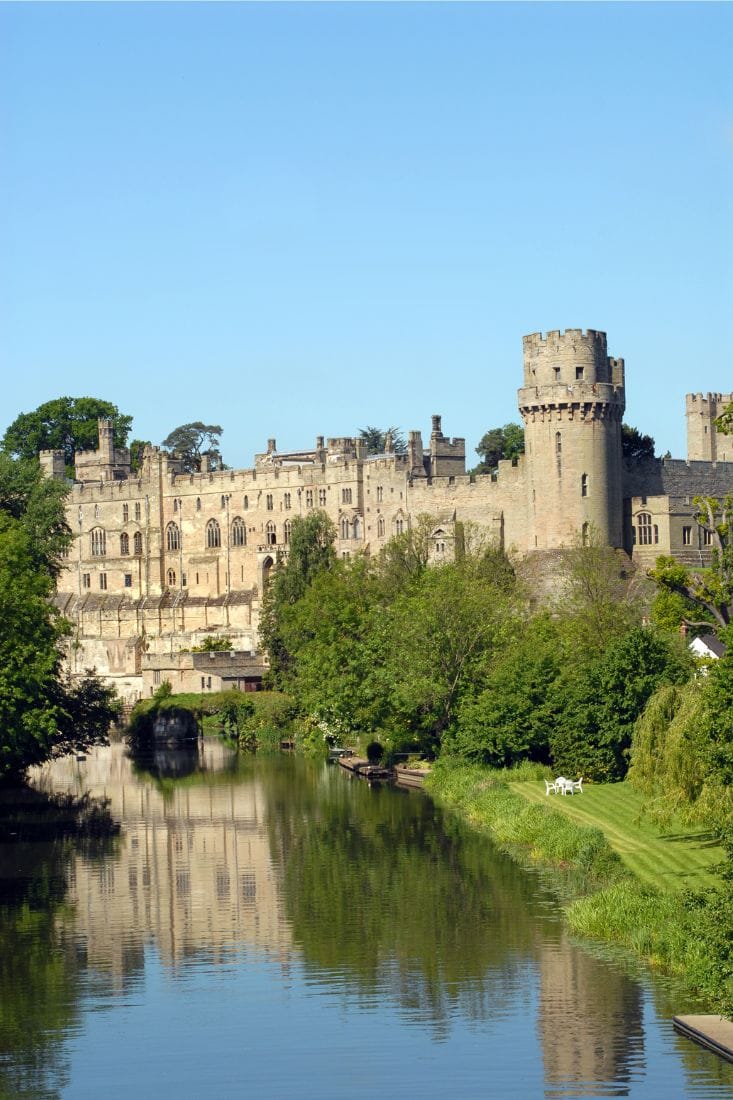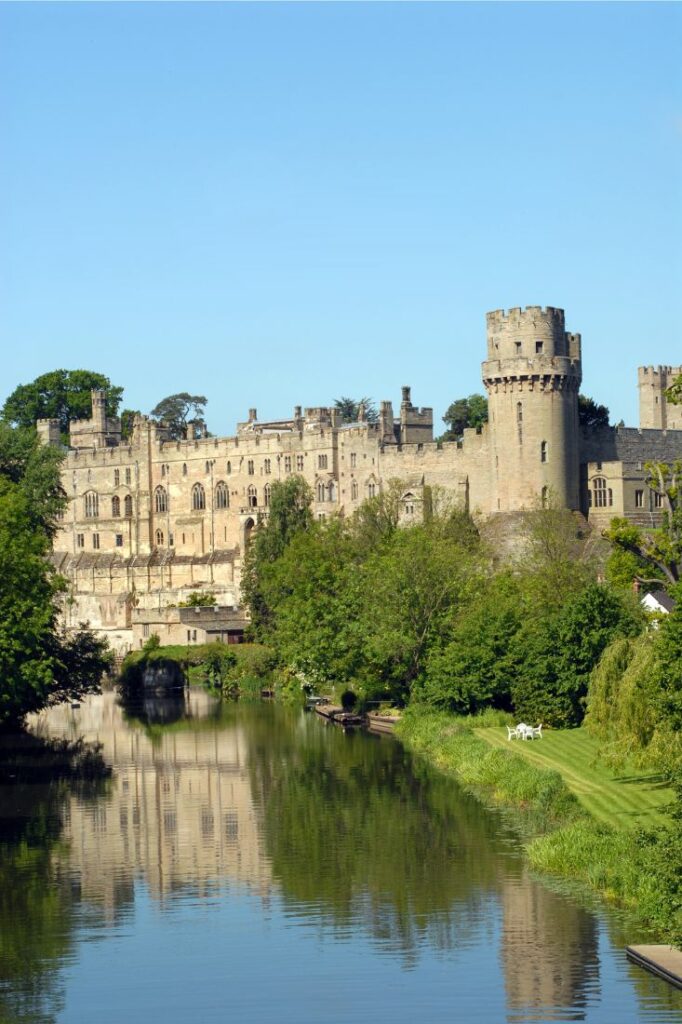 If you want to check out around 1,000 years of history in one location, head to Warwick Castle. This popular family-friendly attraction has been a huge part of English history and has some bloody stories to tell.
Take a tour with a guide who is dressed up from various eras in the castle's history, or take part in activities like archery or trying on chainmail. You can even stay and camp on the grounds of Warwick Castle.
This is ideal if you're attending one of the many evening events they have on throughout the season!
Try your hand at surfing in Cornwall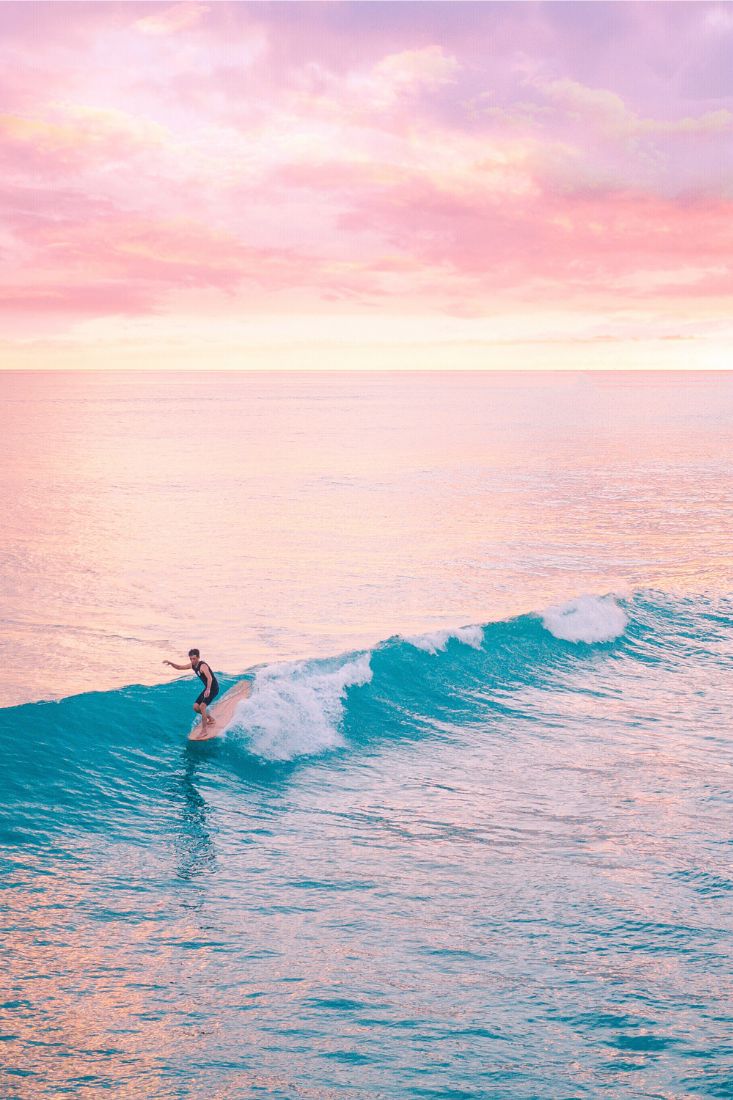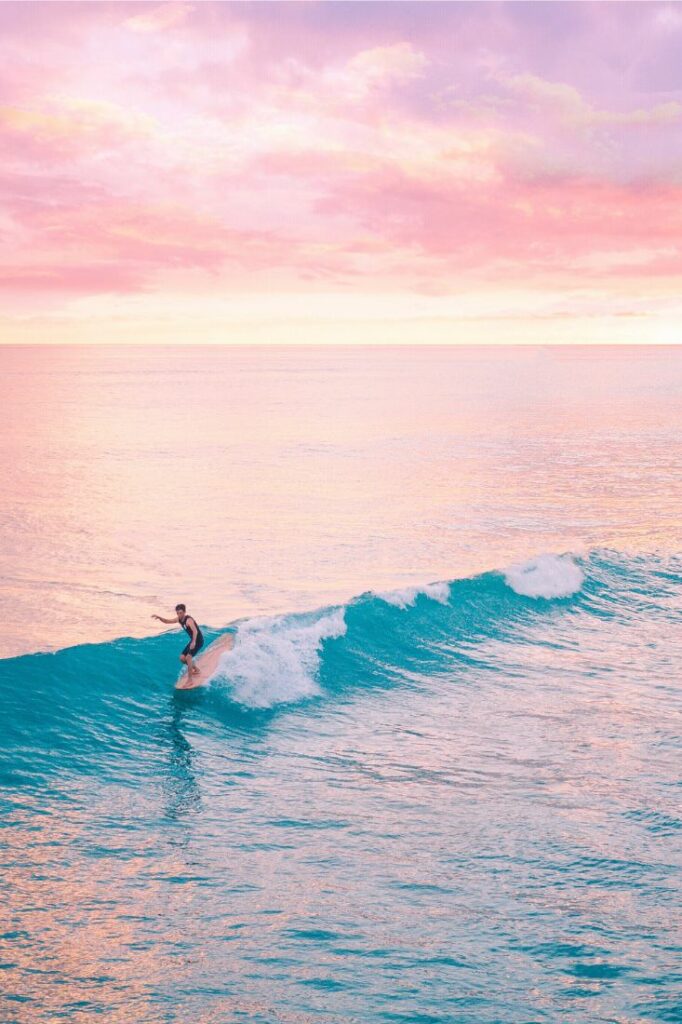 So, the peak surf season for the UK tends to be Winter, but if you're just starting out, those waves and conditions can be really scary.
Summer brings a lot of crowds and honestly really flat conditions. Therefore, spring is a great time to learn how to surf in Cornwall, the home of the English surf scene.
Head to Newquay and book a lesson with local pros who will get you standing up and cruising the waves in no time. Don't worry, the lessons will include gear hire, including a thick wetsuit so you won't feel the cold!
Explore the beauty of Robin Hood's Bay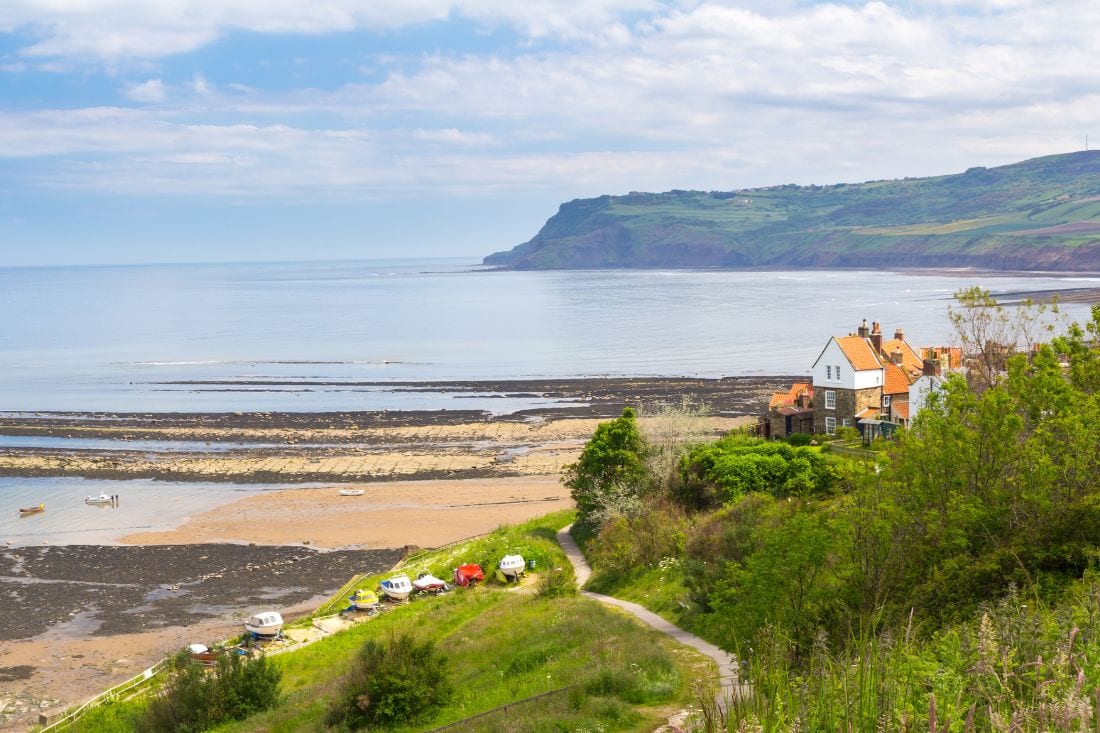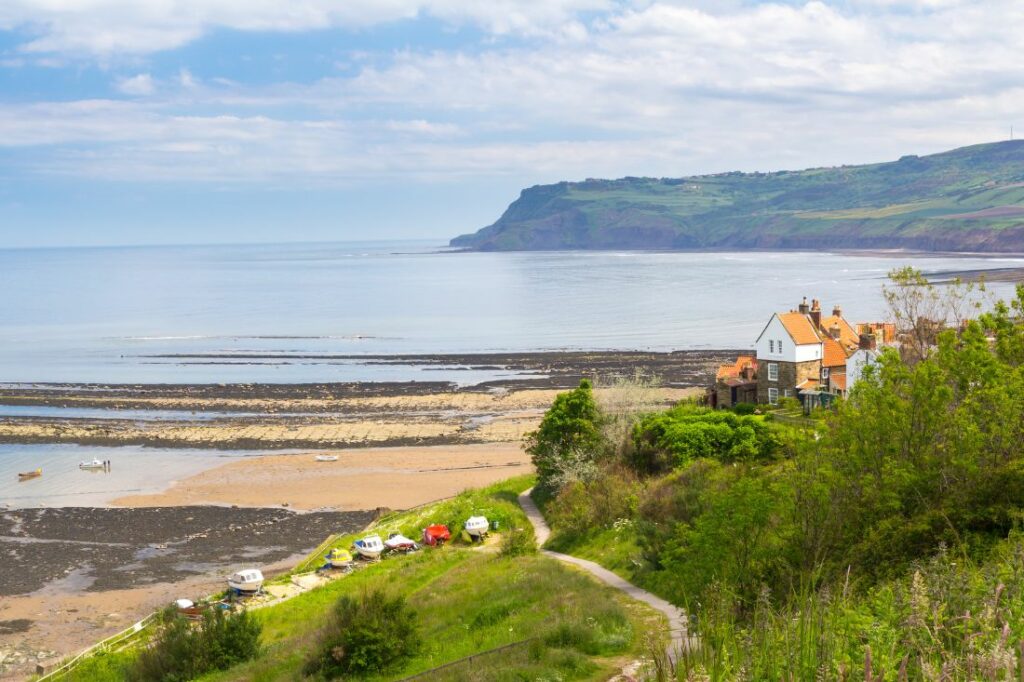 If you're heading up to the northeast of England, you cannot miss out on a visit to Robin Hood's Bay. Located in the North York Moors National Park, Robin Hood's Bay are a quaint town known for cobbled streets, independent stores, coastal hikes, and beautiful beaches.
If you're into fossils, this area is an actual hotspot for finding them! Again, this is a massively popular spot in the summer months, so traveling up in mid-to-late spring is the perfect sweet spot.
If you're looking to stretch your legs, you can walk the popular seven-mile trail from Robin Hood's Bay to neigbouring Whitby.
---
So, with all these amazing things to see and do, you're really spoiled for choice. Let me know in the comments before what kinds of things you like to do in England in spring – I'll make sure to add it to my next itinerary!
Like this blog post? Then Pin it for the future!