From trips on the lake, to epic hikes and delicious gourmet cuisine, there are plenty of amazing things to do in Pooley Bridge in the Lake District.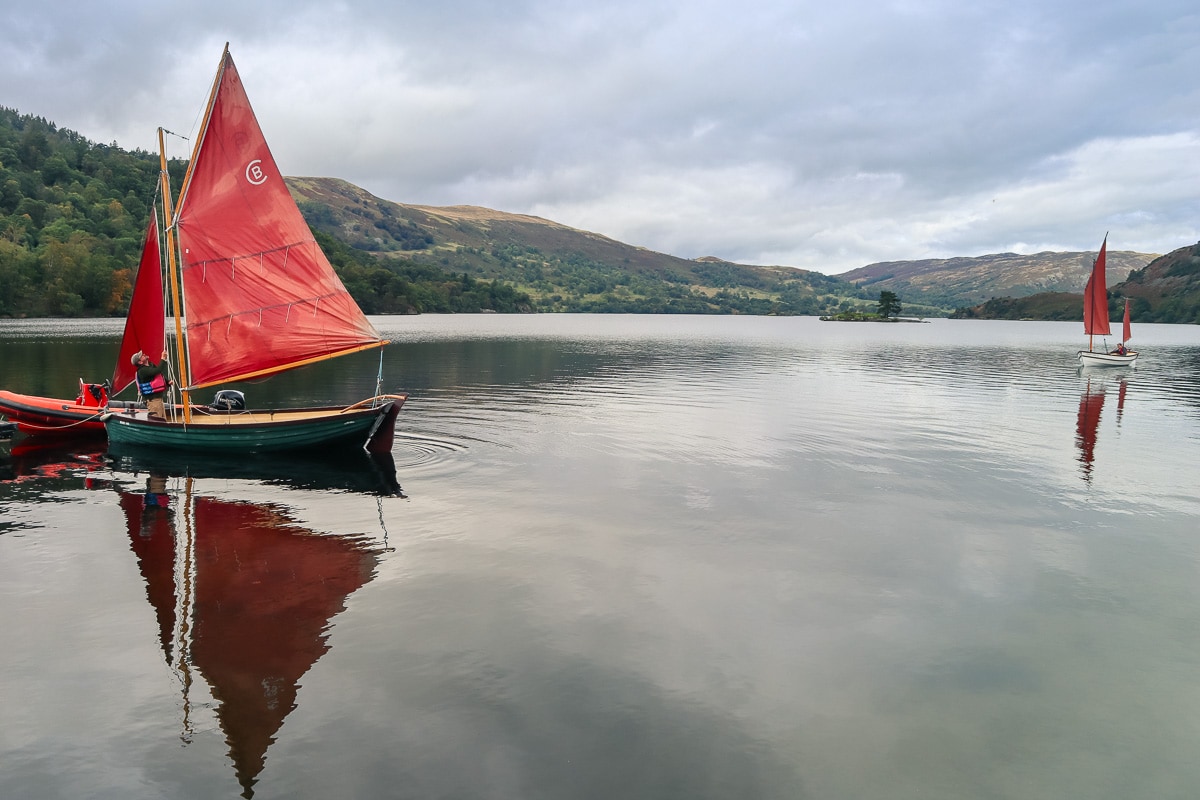 The Lake District is one of our favourite places in Great Britain. Just over four years ago we visited Cumbria for the first time. We were absolutely blown away. The beautiful landscapes, the cute villages and of course those serene lake views. We were also very impressed by the food scene.
Over just a few days we ate our body-weights in delicious food! From spicy gingerbread to cosy pub grub and high-end Michelin cuisine, it's somewhere we've dreamed about revisiting.
We were over the moon to head back up north again recently, basing ourselves around Ullswater – a different area from our first trip. Despite different views and activities, we came away with the same warm, fuzzy feelings. This is a part of England that we absolutely adore, and we couldn't be happier to share a few of our favourite spots with you.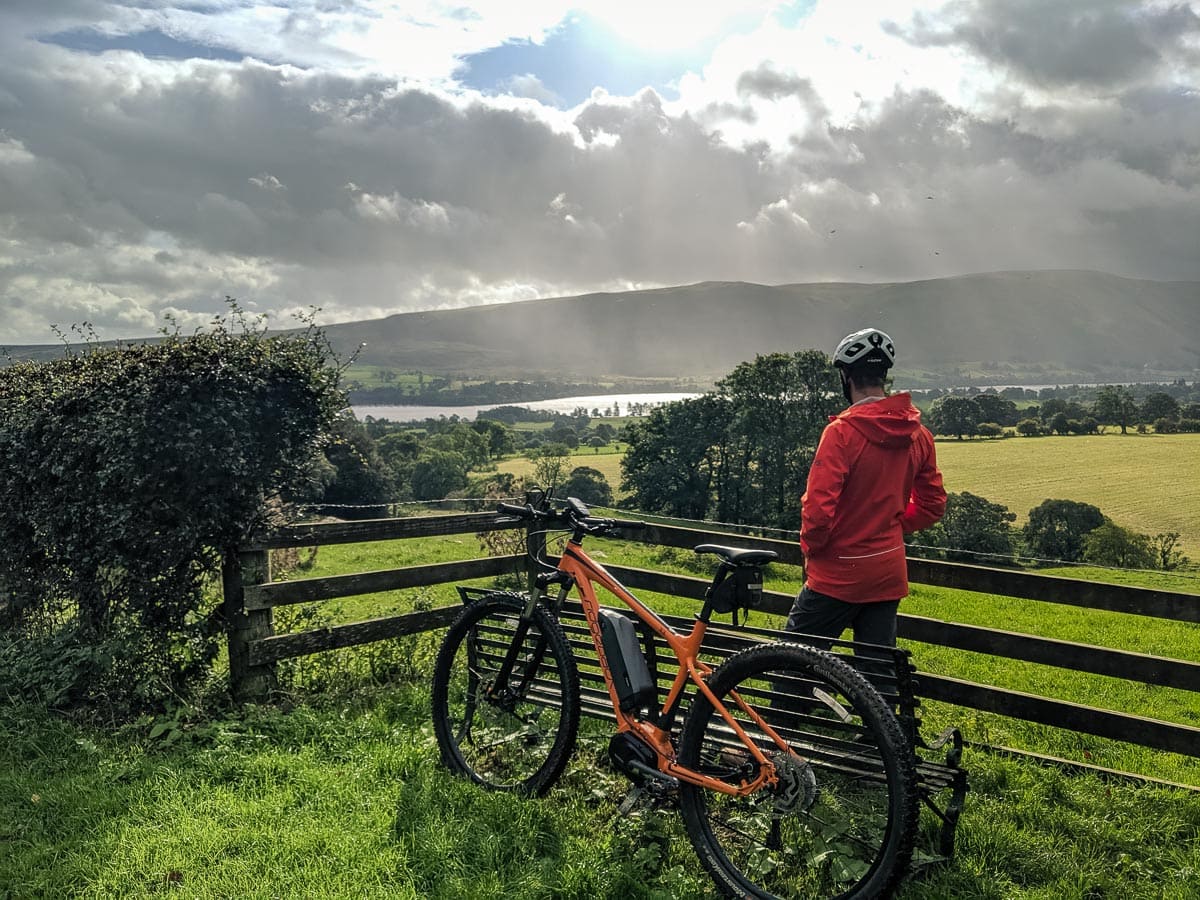 So, it's time to share a few of our favourite things to do in Pooley Bridge (and around Ullswater). If you're planning a trip to the Lake District, be sure to include a bit of time in this area.
---
Amazing Things To Do In Pooley Bridge, Lake District
Take A Trip On Ullswater Steamers
If you're based in Pooley Bridge, then you HAVE to take a trip on the famous Ullswater Steamers. This boat service has been running over 160 years! Isn't that incredible? It connects a few great spots on the lake, making it a handy service if you a) want to get out on the water for a lovely trip or b) fancy visiting some other towns or attractions.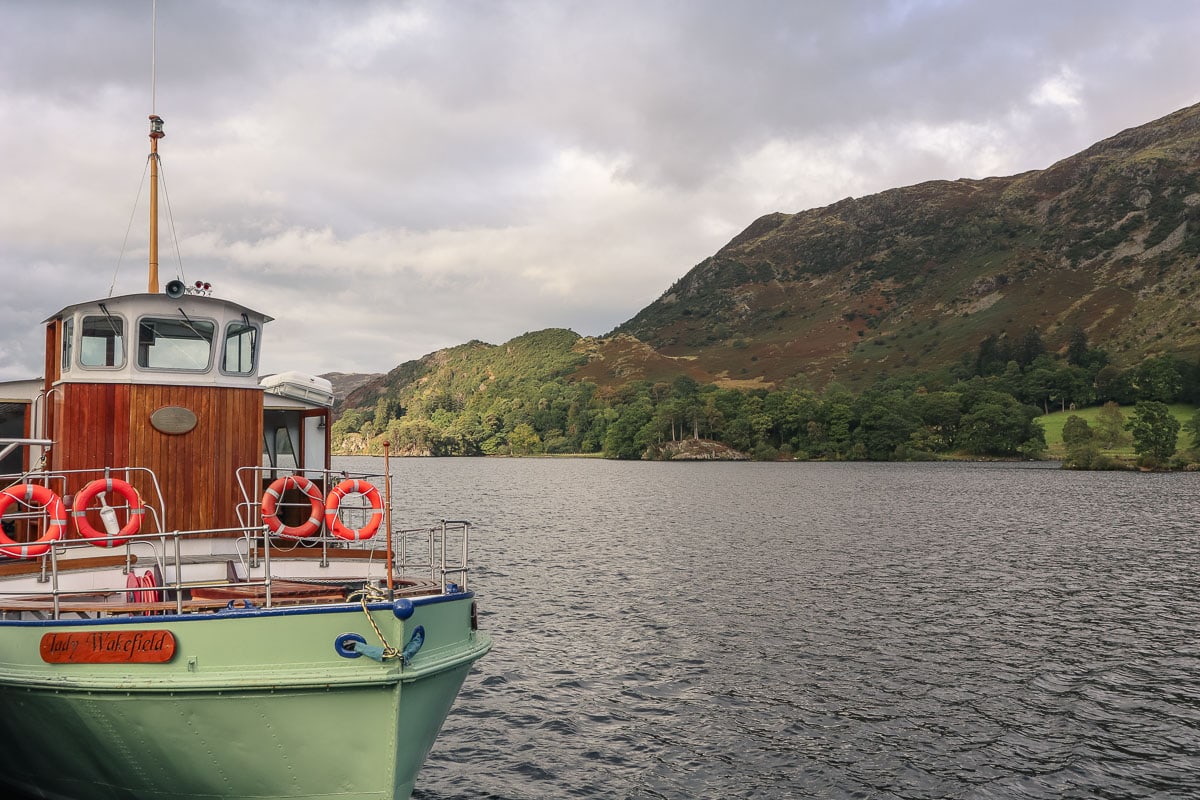 The boats connect Pooley Bridge, Howtown, Glenridding and Aira Force (where you'll find an impressive waterfall – more on that coming up!) You can even take your bikes on board, so it's a great option for cyclists wanting to tour some trails in different areas around Ullswater.
The heritage boats have an outside deck as well as a cosy downstairs cabin, where you can warm up with a hot chocolate or something a little stronger!
I'd recommend taking a look at the Ullswater Steamers website before your trip to check timetables and routes, or to book tickets in advance.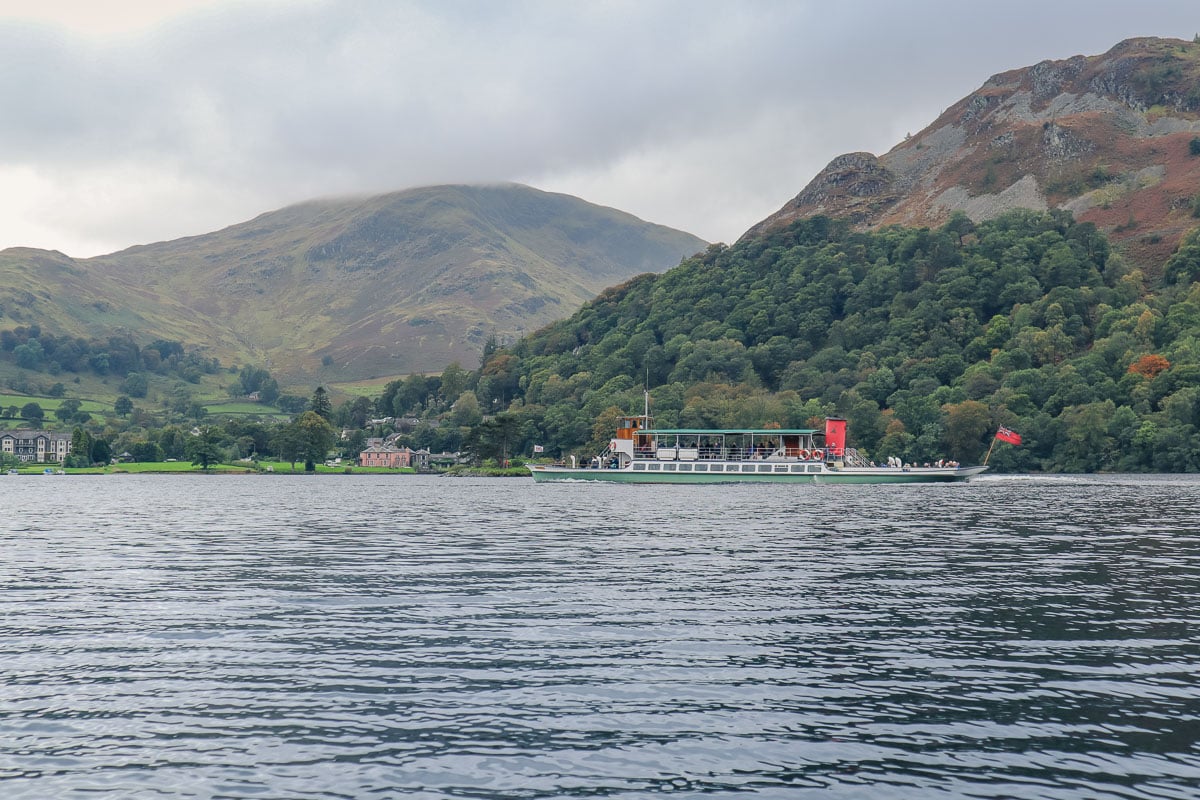 Hike To Aira Force Waterfall
Aira Force is one of the most impressive waterfalls in the Lake District, and is a great option if you're looking for a hike near Pooley Bridge. It was one of my favourite things I did during my trip, as it took me out of the towns to see some of the Lake District's most spectacular scenery.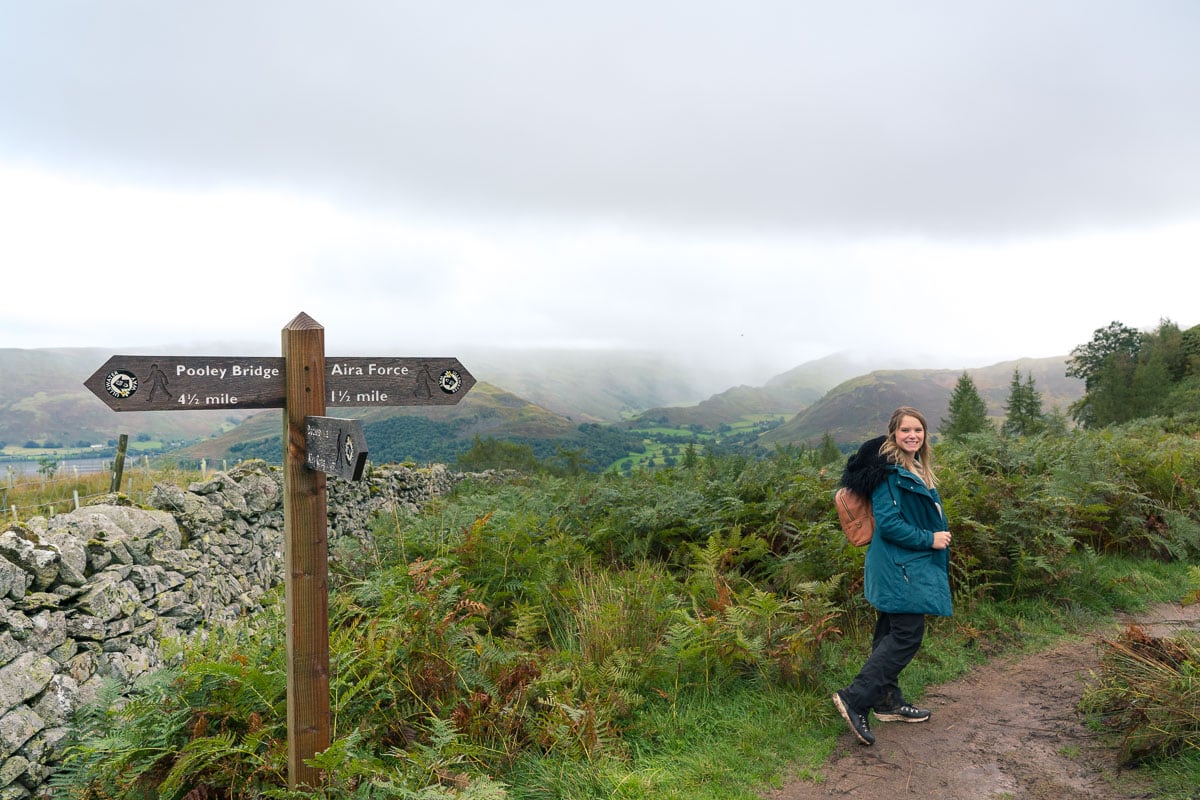 You have a few options of routes, depending on how much walking you want to do. You could catch the Ullswater Steamers to Aira Force and start from the National Trust car park. There are a few circular routes you can follow from there, or you could opt to walk all the way back along The Ullswater Way to Pooley Bridge.
If you have a car, you could drive to Aira Force, or if you're fancying a full day hike, you could walk to Aira Force and back from Pooley Bridge.
Whichever option you choose, you'll be rewarded with the most spectacular views of woodland, undulating hills and of course, Ullswater. We ended up doing a 4-mile hike to reach Aira Force Waterfall, and believe me when I say I could hear the 65 ft waterfall way before it came into view!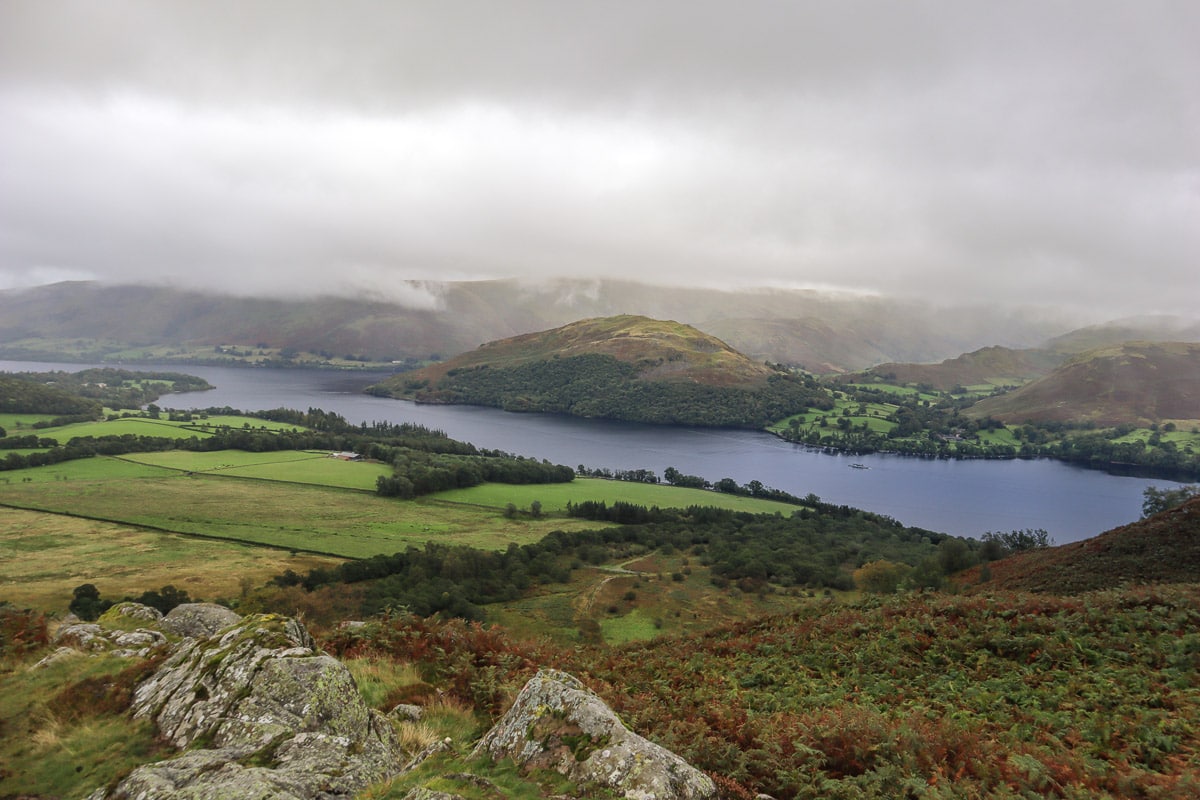 I was mesmerised by the thundering power of the water as it hit the rocks and pools below. While I thought the waterfall was impressive, it was the views leading up to it that really made an impression.
I loved the forest trails which emerged at rugged cliff edges high above Ullswater. I even spotted the little steamers going from one end to the other, looking like little toys in the water! This is without a doubt one of the best things to do in Pooley Bridge – I hope you manage to squeeze it into your trip!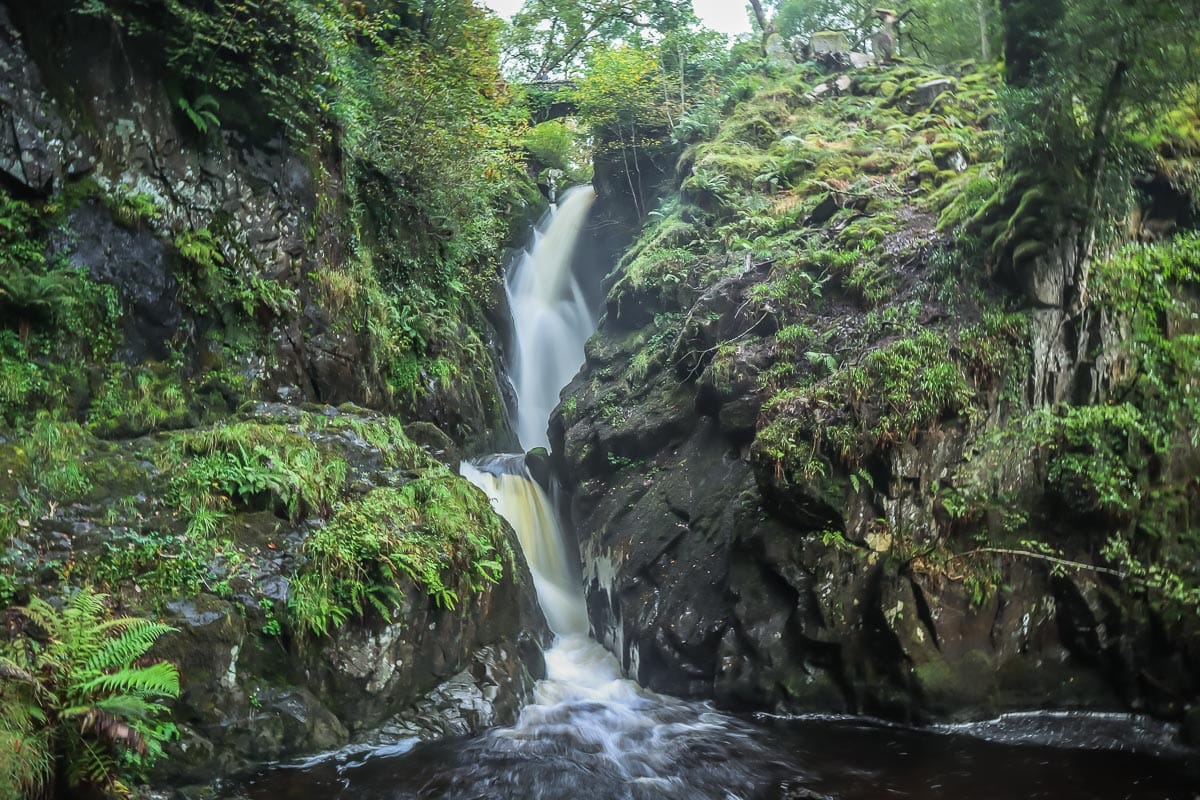 Enjoy Some More Pooley Bridge Walks
If Aira Force doesn't take your fancy, there are plenty more walks you could start from Pooley Bridge. The most famous route around Ullswater is the Ullswater Way – a 20-mile route which will take you around the entire circumference. It takes in a variety of landscapes, including visiting the lake's beaches as well as the high mountain peaks.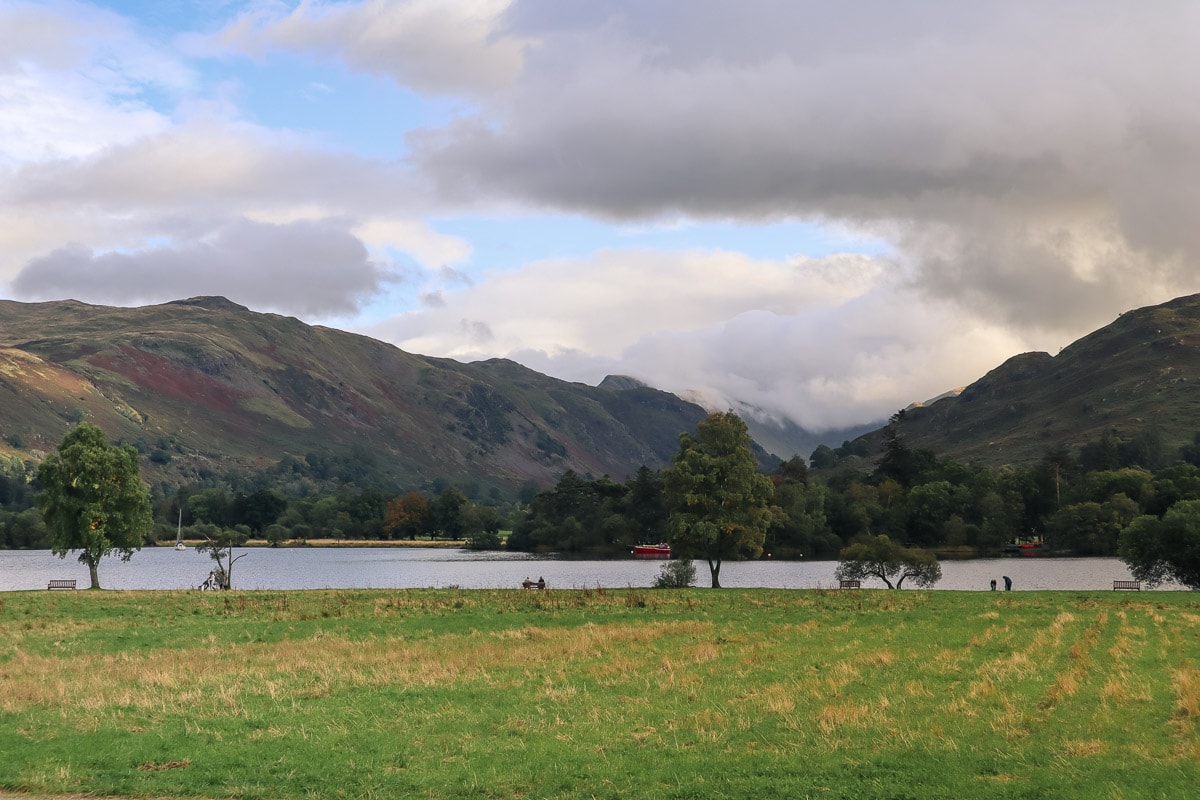 Another popular option is the hike from Pooley Bridge to Howtown. The route is 5 miles (8km) and takes you through some stunning scenery.
I'd recommend looking at the Ullswater Way website, which gives information on several trails and routes, as well as easy-to-print maps to take with you.
Cycling Around Pooley Bridge
One of the best ways to see the Lake District is on two wheels. It's so liberating! If you have your own bike and can bring it with you, do it! If not, you can hire bikes from a few places in the region.
It's worth noting that even the fittest of cyclists might struggle with the steep hills, so it might be a good idea to rent an e-bike instead of a standard pushbike. Companies including Arragons Cycles offer e-bike rental at reasonable prices.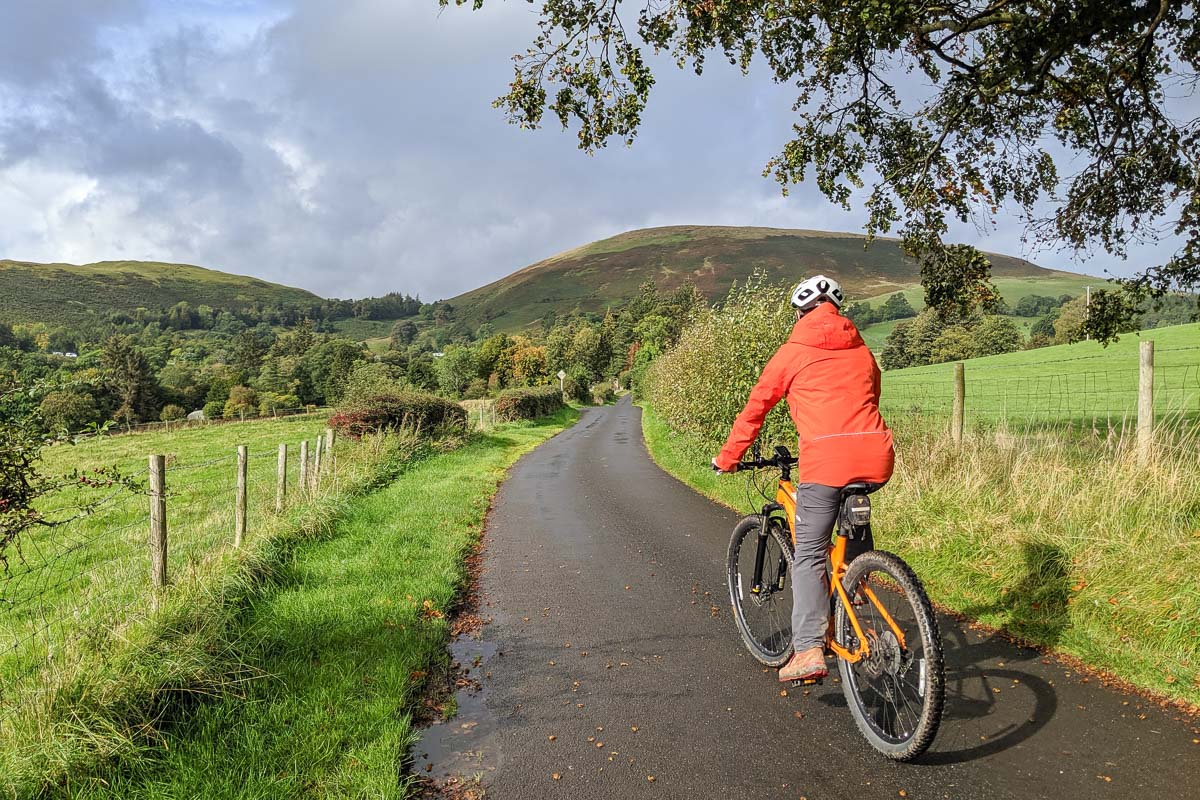 In the Ullswater area, there are great networks of trails through the Lowther Estate, which show off some of the region's prettiest scenery, including ancient woodlands, pretty countryside and the River Lowther.
We'd recommend taking a look at this video we made on our last trip, which shows how accessible this part of the Lake District is without a car.
Shopping In Pooley Bridge
This is somewhere that feels like a quintessential English village. You know, the sort on postcards, with a few pubs, cute shops, and a street where everyone stops to talk to each other! It'll only take you five minutes to walk the entire length of the main street, but I think one of the top things to do in Pooley Bridge is peruse the shops. You're guaranteed to find a few gifts to take home… even if they're all for you!
Chestnut House is one of my favourite shops in the village, selling hundreds of types of gin (some distilled locally) as well as tasty foods and gifts too.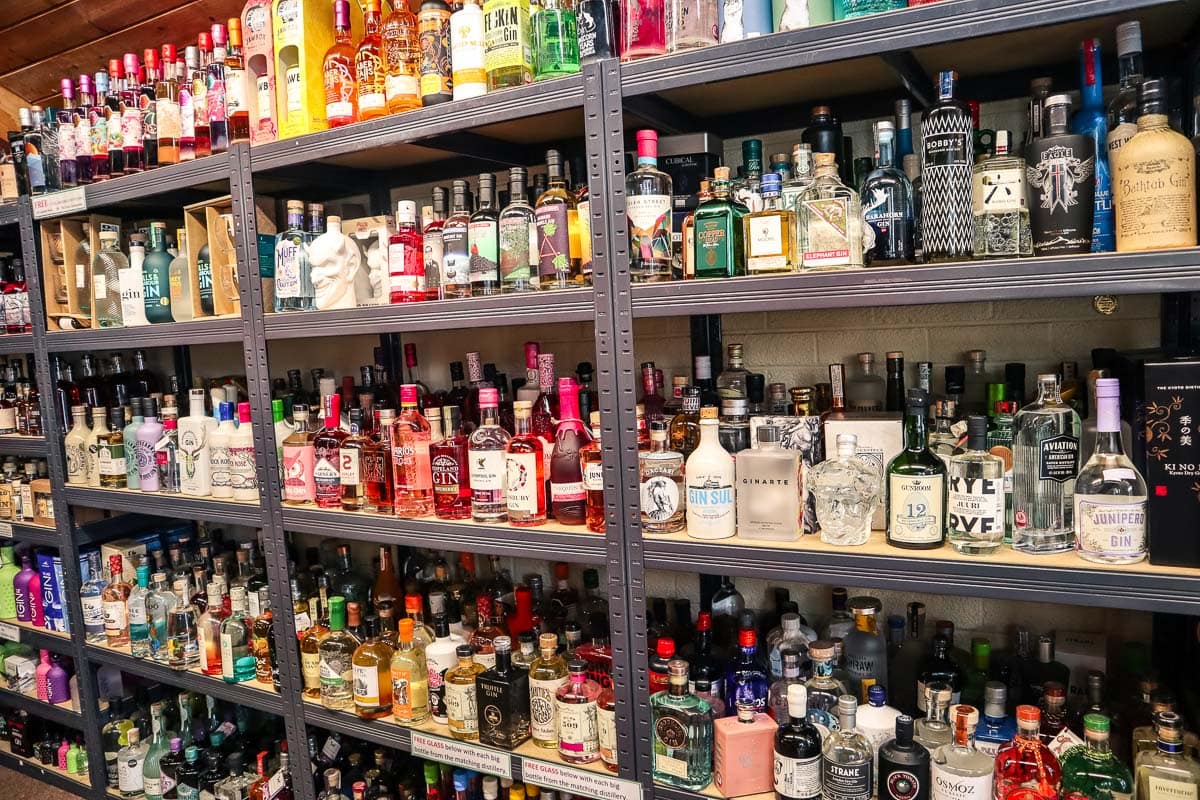 The Barn is another recommendation, mainly for its huge counter of homemade fudge. There's a delightful sugary scent in the air as you enter the shop. I couldn't resist ordering a slab of chocolate and mint fudge to eat on the journey home!
There are also a few shops selling outdoor wear, a post office and a few other essentials.
Get Active On Ullswater
If you fancy some adventure activities on the lake, I'd recommend catching the Ullswater Steamer to Glenridding, and then walking to Glenridding Sailing Centre. From there you can get out on the water on a canoe, kayak or in a sailing yacht.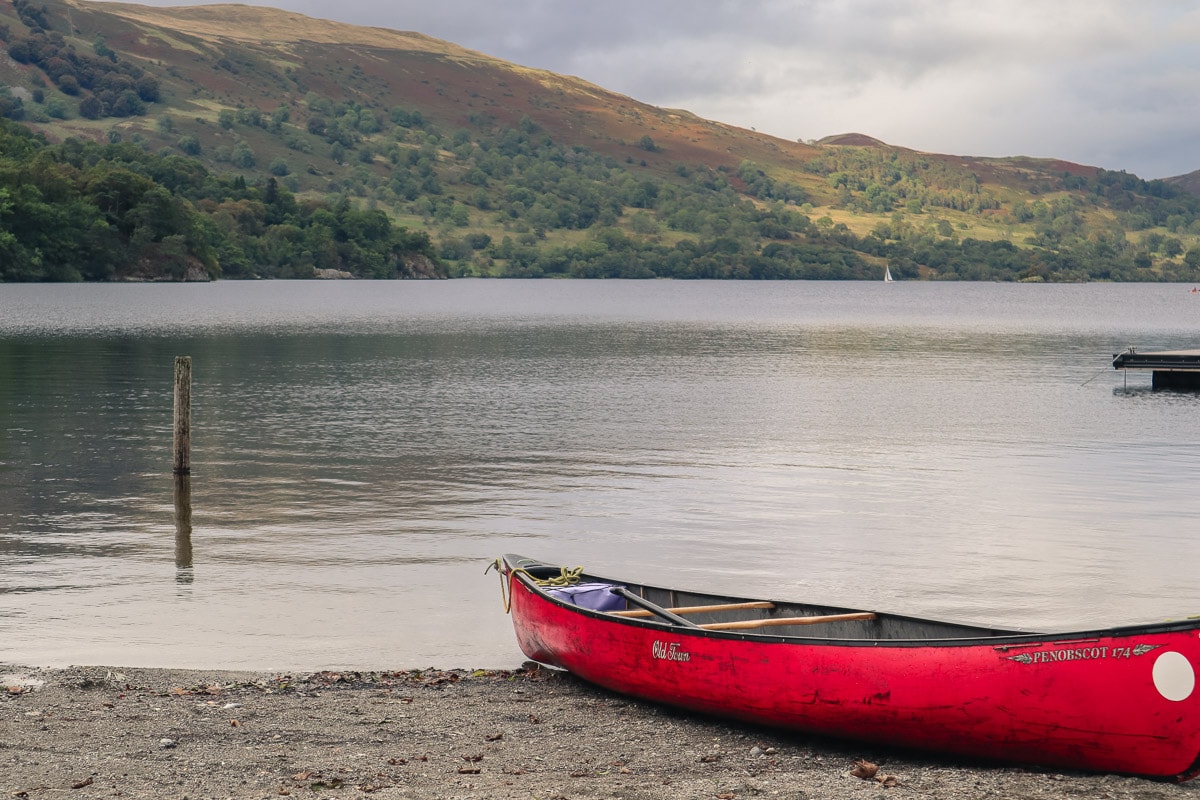 Being out on the vast lake is a lovely experience – the views, the feeling of being a small fish in a big pond, and being close to nature. It also allows you to appreciate the views of the region from a different angle.
We hired a canoe for an hour and paddled to the tiny beaches on the edge of the lake, the small islands in the middle, and worked up a sweat trying to battle the tide back to the shore!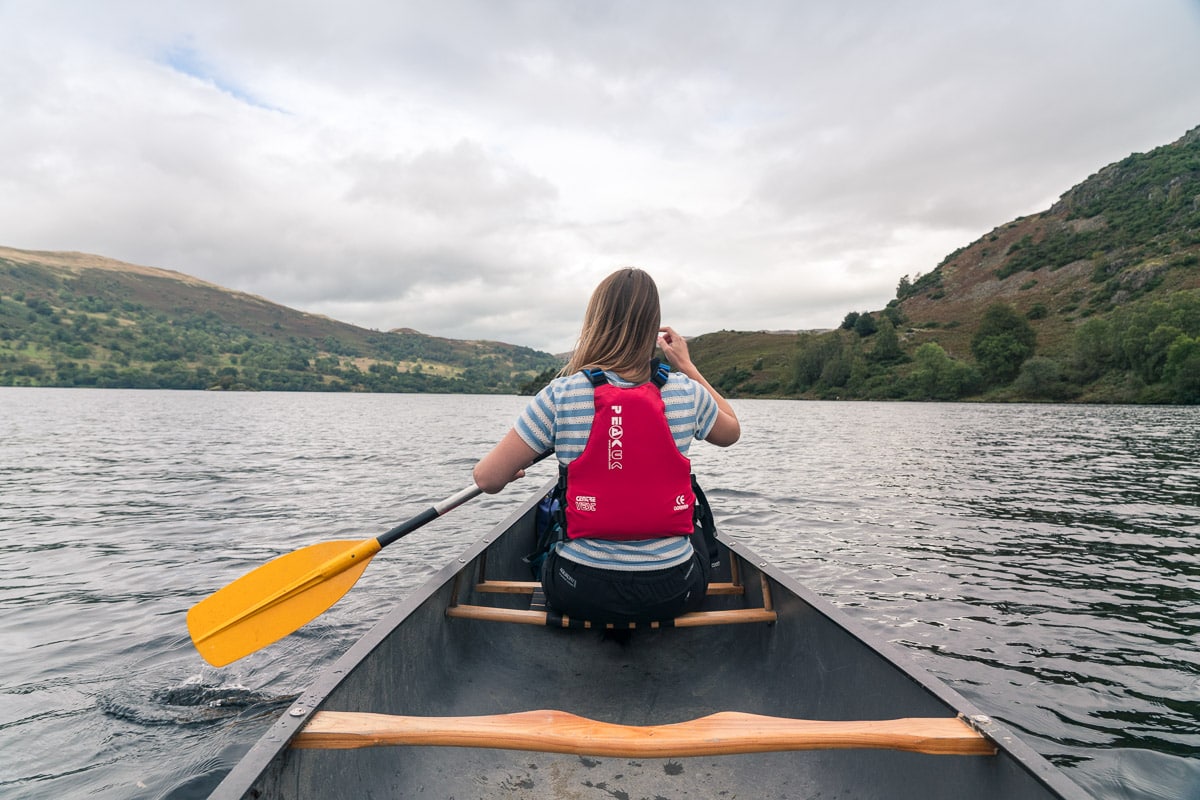 Where To Eat In Pooley Bridge
We ate at four places during our stay in Pooley Bridge. Each one fits a different style, so no matter what you're looking for, you'll be able to find somewhere that fits your needs.
Of all the Pooley Bridge pubs, I'd recommend this one for its excellent food. This gastropub overlooks the new bridge construction site, and has a huge terrace – perfect for warm days around Ullswater.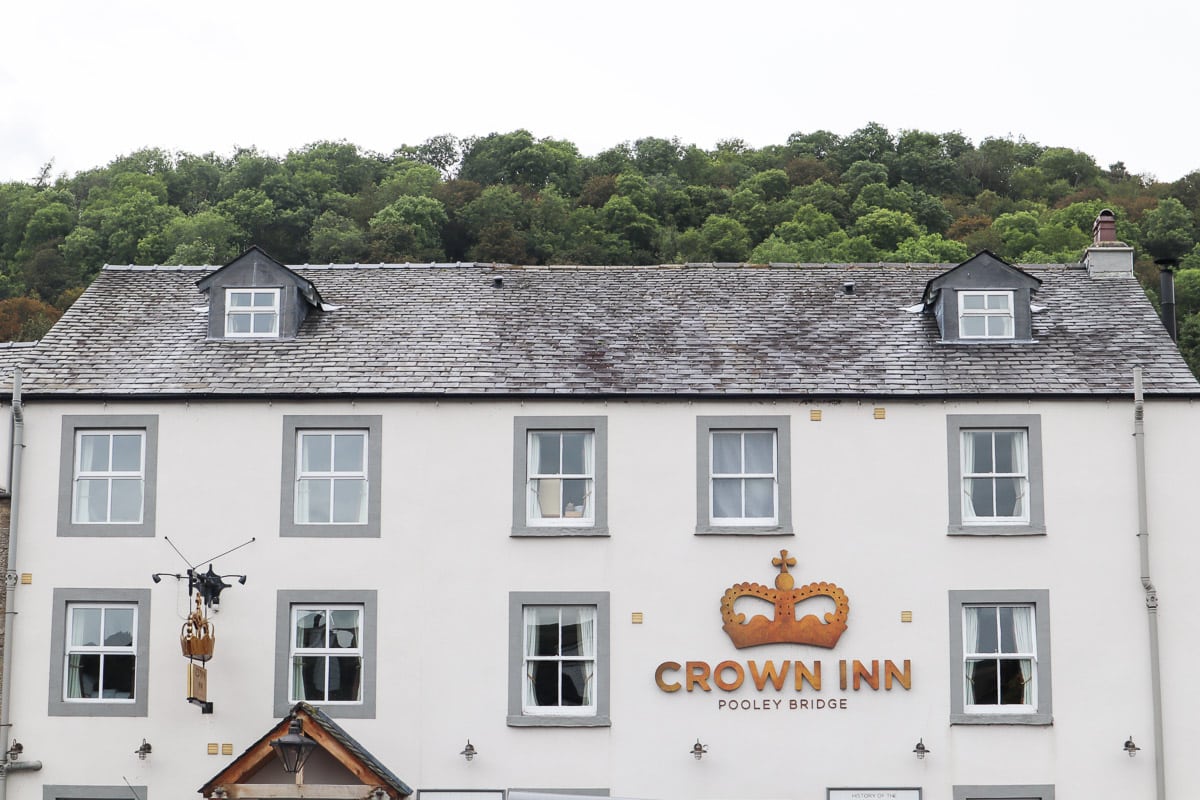 The menu is pretty standard for a gastropub. Enjoy hearty portions of sausage and mash, pies, and steaks – all done well, with all the sides and sauces you'd expect.
I'd also recommend the sticky toffee pudding. Not that I tried it… errr… ok you caught me!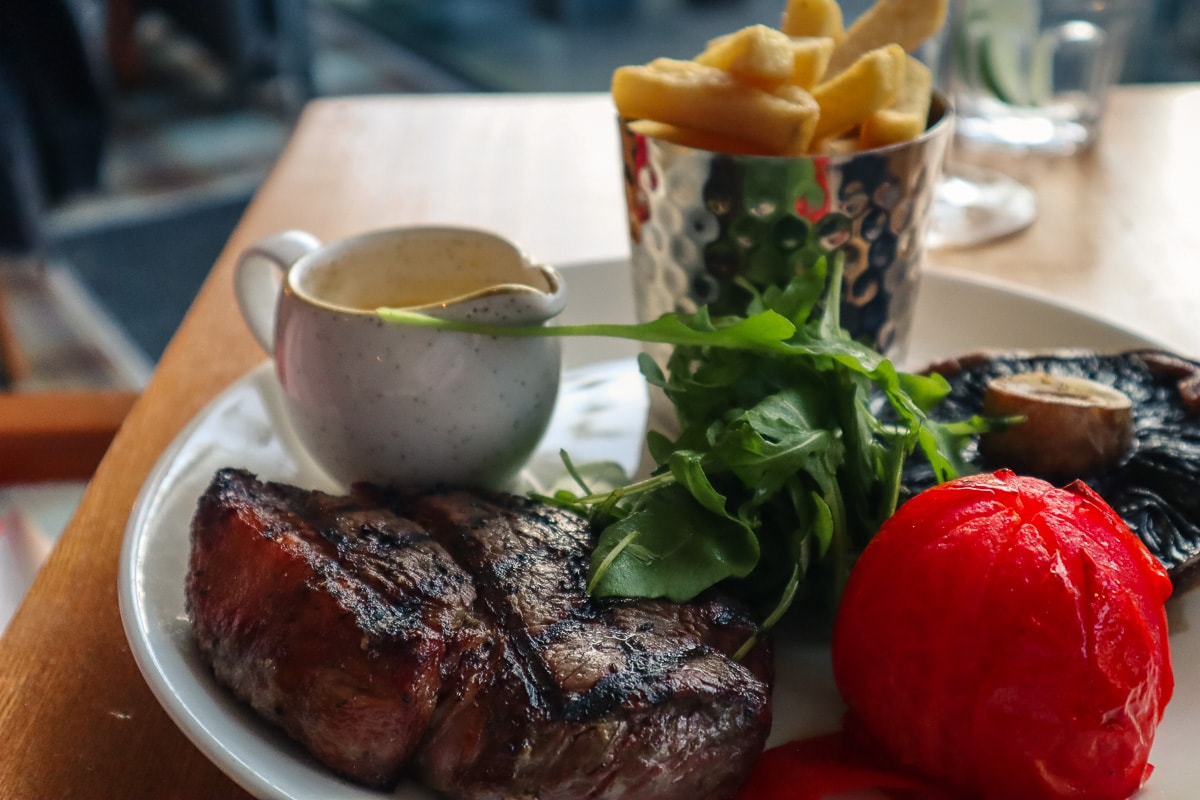 If you fancy a cuppa and a slice of homemade cake or a simple lunch in Pooley Bridge, this vintage tearoom is a fantastic option. It's perched in a lovely setting, right next to the bridge, with a large terrace that's open on sunny days.
This tearoom has a wonderful history going back to the 1850s too – when the first cream teas were served in the back garden!
1863's restaurant is THE place to visit for a special dinner in Pooley Bridge. The restaurant holds two AA rosettes, which gives you an idea of how impressive the food is. We both chose to go for the 6-course tasting menu, with carefully-selected wine pairings.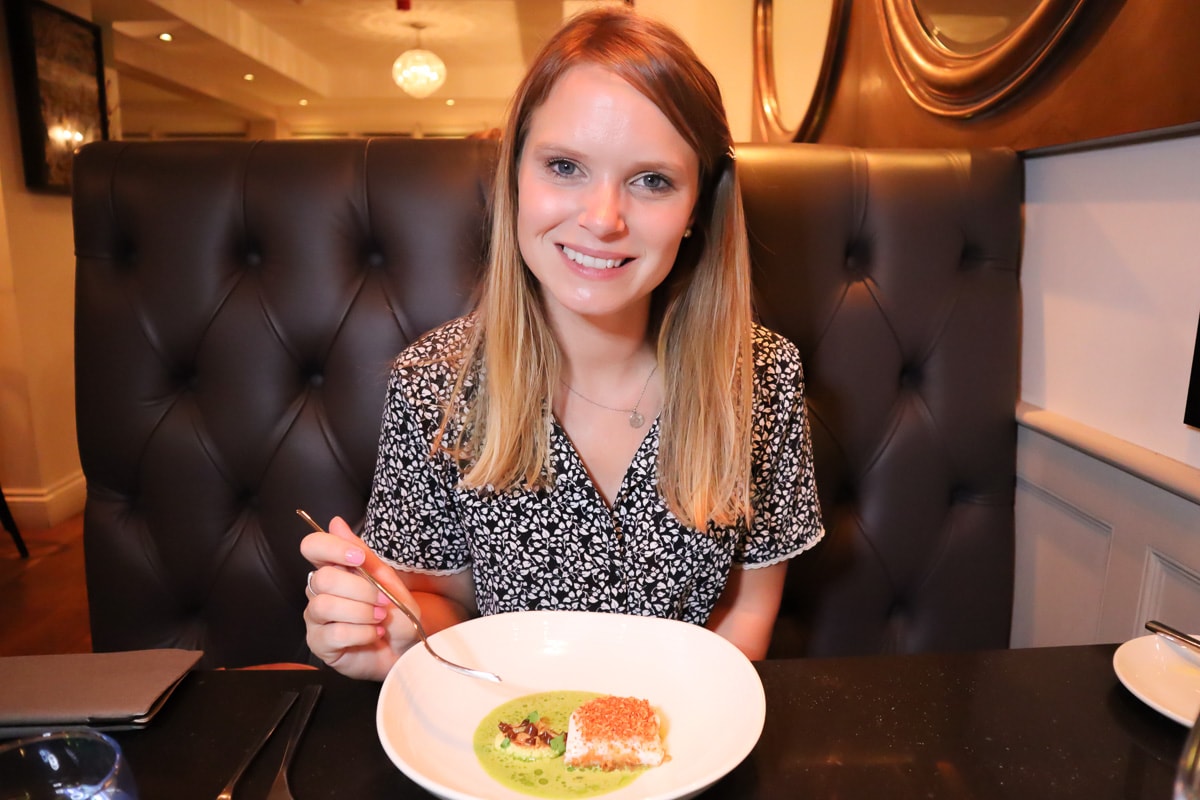 The star dishes included an earthy beetroot dish with creamy goats' cheese, a rich and meaty duck dish accompanied by a silky-smooth celeriac puree, and a spectacular tangy damson dessert. Overall, the experience was incredible, and I'd definitely say dinner here is one of the best things to do in Pooley Bridge.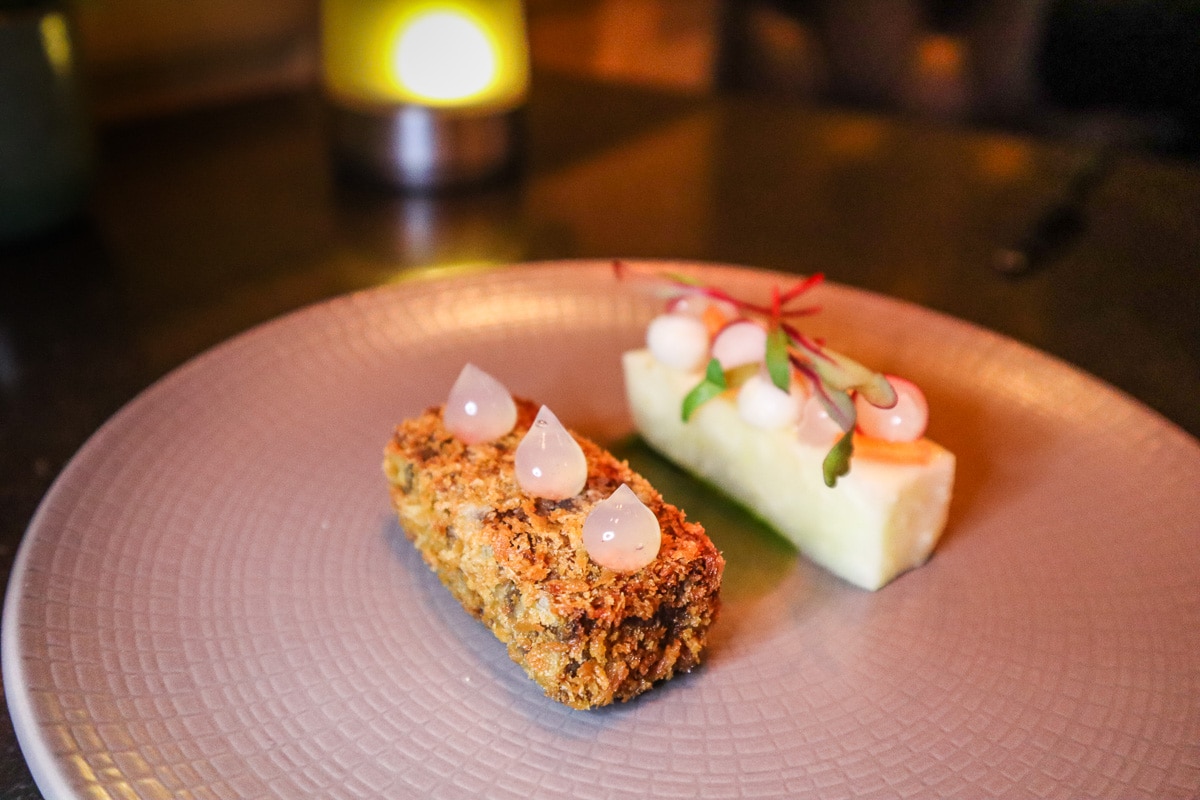 The Pooley Bridge Inn is a large pub with a big outside seating area. On a sunny day in Ullswater, there's no better place to sit outside with a drink, enjoying village life.
The food menu is packed full of pub classics, including steak sandwiches, fish and chips and more. I'd say the Crown Inn offers better quality dishes, but this is a great pub for a drink… or five!
Where To Stay In Pooley Bridge
On this trip we checked into 1863 at the end of Pooley Bridge's high street. It's one of the region's top 'restaurants with rooms' – a breed of hotels, where the emphasis is on gastronomy (but the rooms are great too!)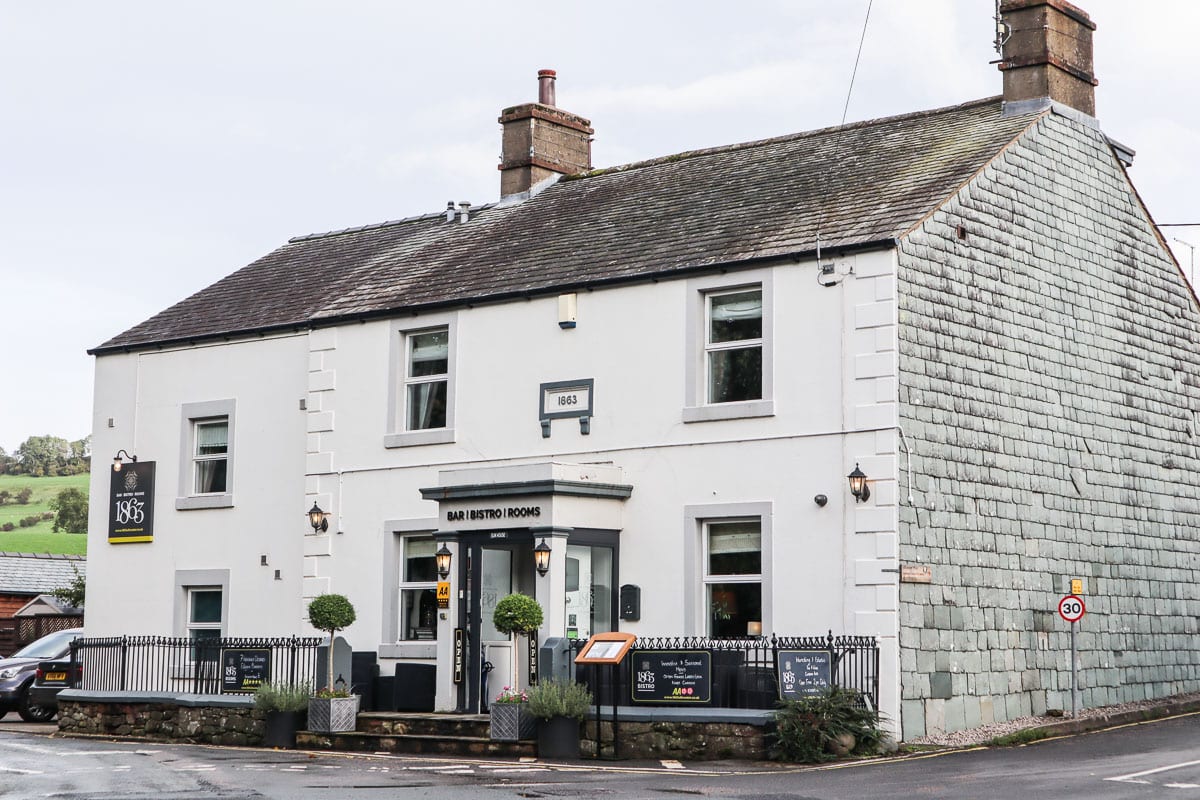 1863 has seven bedrooms, each styled differently, but with a chic, yet cosy finish. There's also a comfy lounge area with a fireplace, books and huge armchairs to relax in.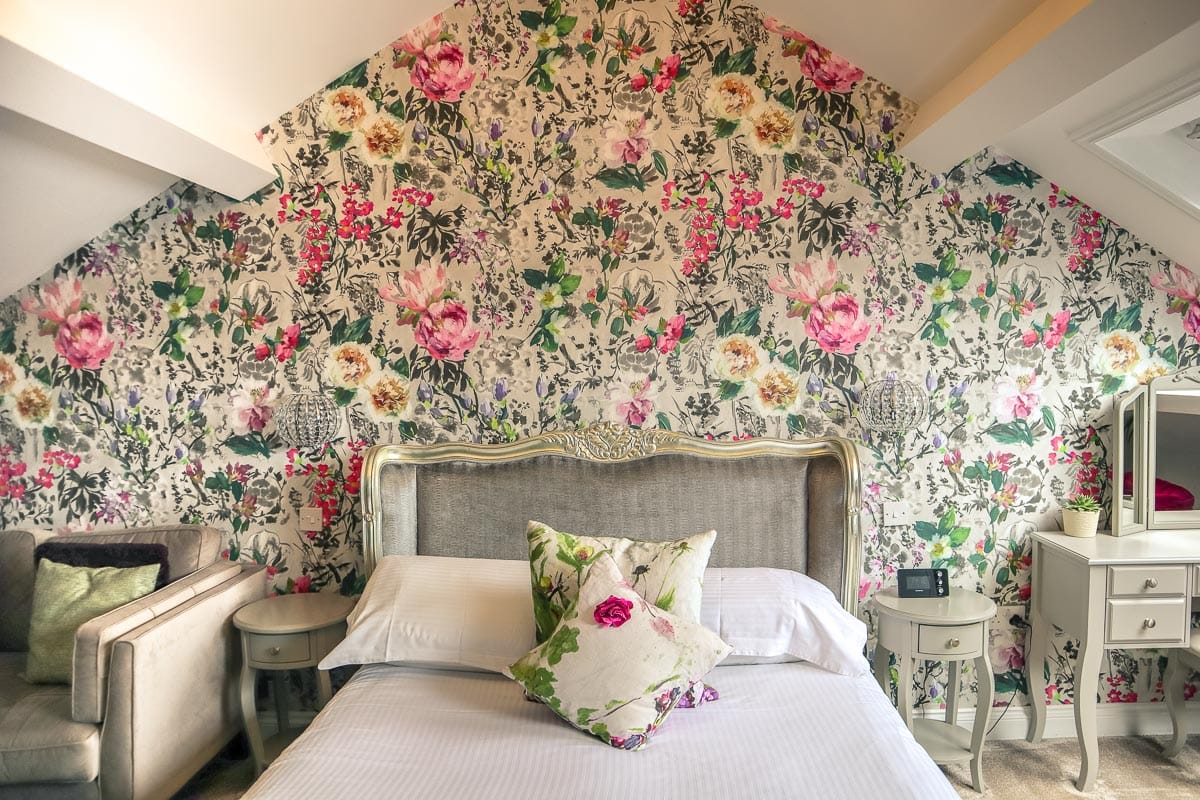 We stayed in Room 6, which had SO much character. Just look at the shape of it, built into the eaves of the hotel! I love places like this. Oh, and it had a huge bathtub – something I made full use of.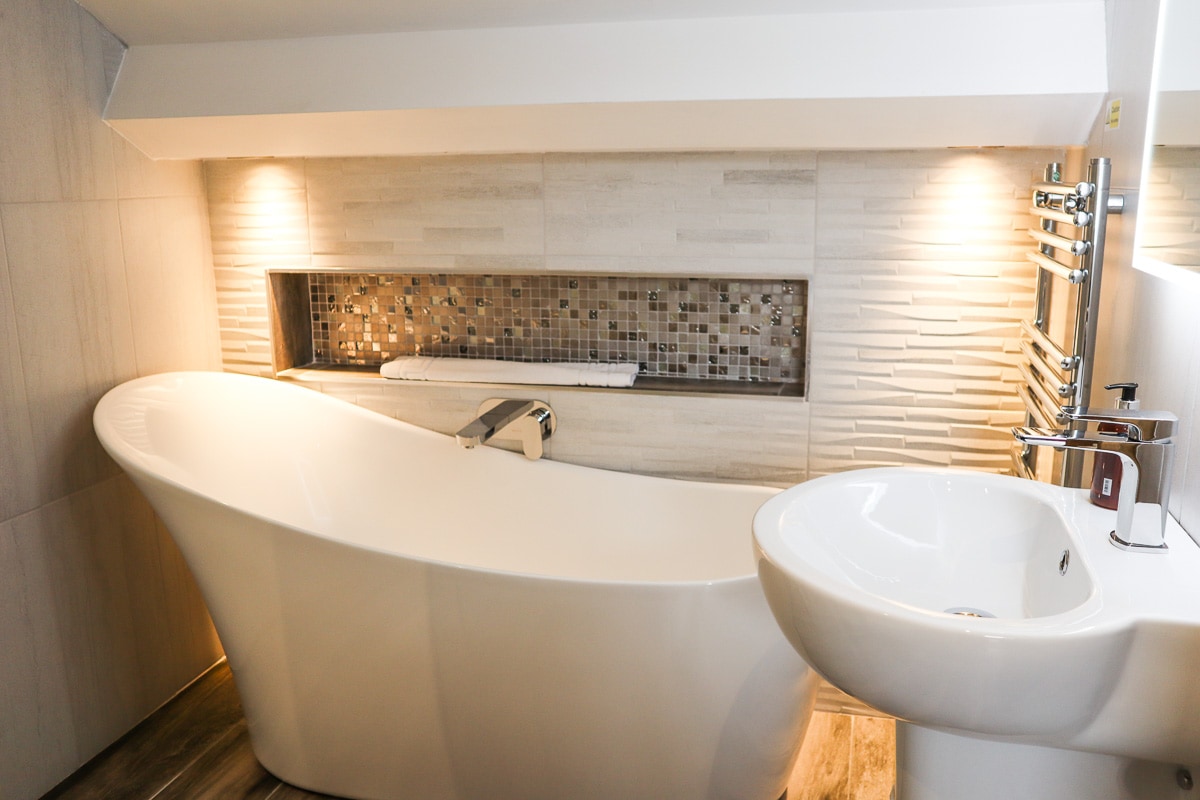 While we loved our room at 1863, I'd recommend visiting for the food alone. The chefs here are super-talented, and we enjoyed our dinner so much, we've recommended it to lots of friends since our trip!
Check availability and latest prices at 1863 here
If you'd like to check out the other accommodation options in and around Pooley Bridge, you can search using the map below…
How To Get To Pooley Bridge In The Lake District
It's fair to say, the last few years have been tough for Pooley Bridge, after the old bridge which connected the village to the west was severely damaged by Storm Desmond. When I last visited there was a temporary footbridge, and work was underway on the new road bridge (due to open soon).
Don't let any of this put you off visiting. There are a few things to be aware of, but the village is still accessible!
If you're travelling by car, you'll probably head north along the M6 towards Penrith, before taking some country lanes towards Ullswater.
If you want to visit Pooley Bridge by public transport, you'll need to catch a train to Penrith, then hop on board the 508 Bus, which connects a lot of the towns and villages around Ullswater. Taxi services are efficient too, if you'd prefer to be dropped at your accommodation.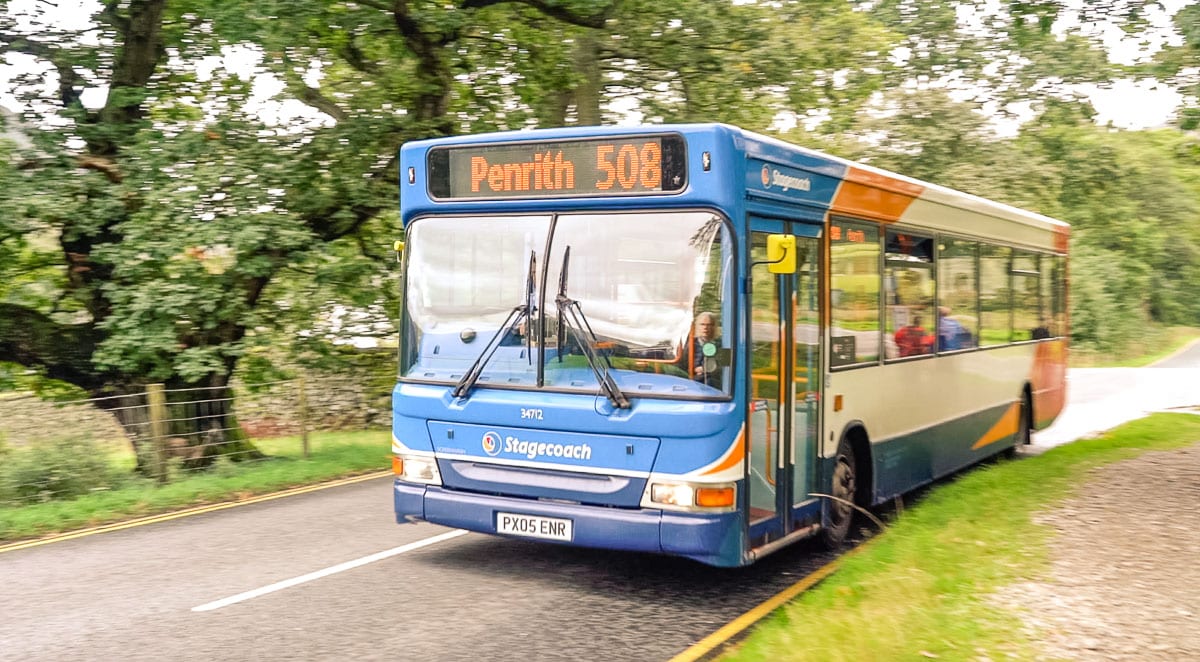 We hope you have an amazing time in Pooley Bridge. It's one of our favourite places in the Lake District.
If you're looking for other travel inspiration, don't forget to see where else we'd recommend in England, Scotland and Wales.
Enjoyed this post about the top things to do in Pooley Bridge? Pin it for later…