The Chess Valley Walk is a beautiful route passing through the Hertfordshire and Buckinghamshire countryside. It's one of the best day hikes from London.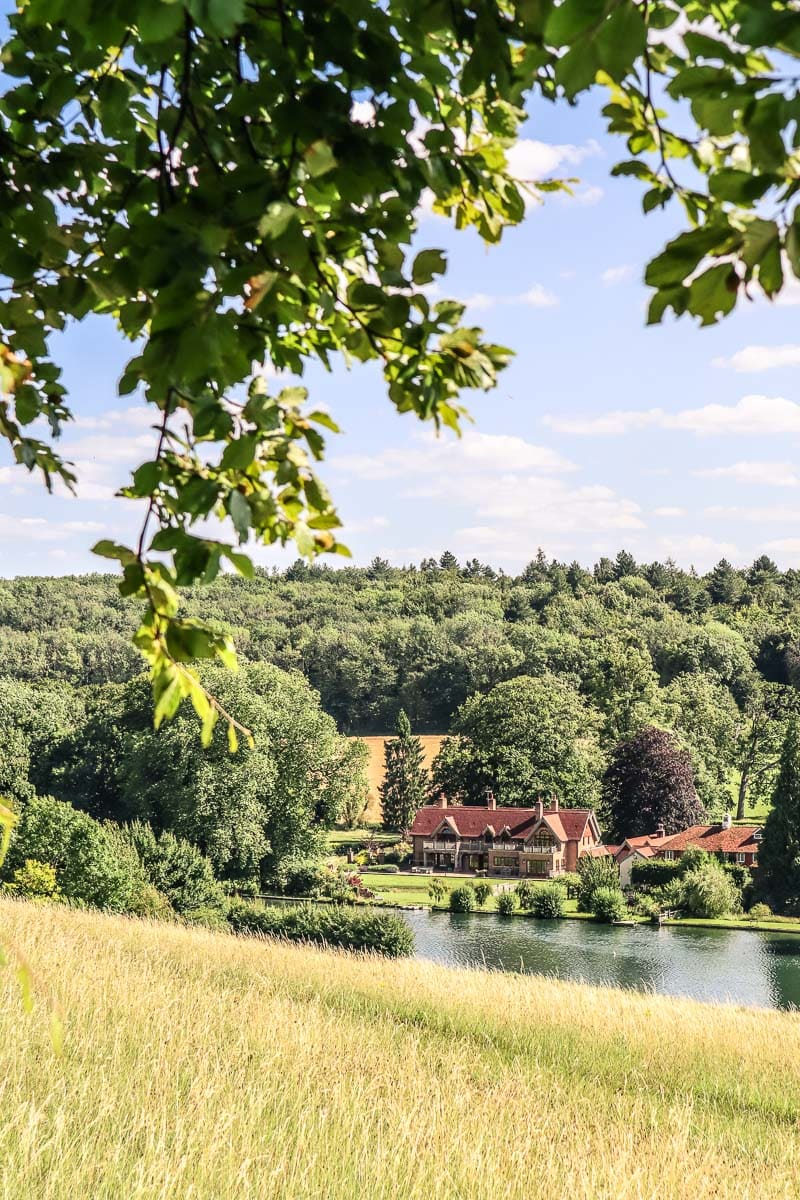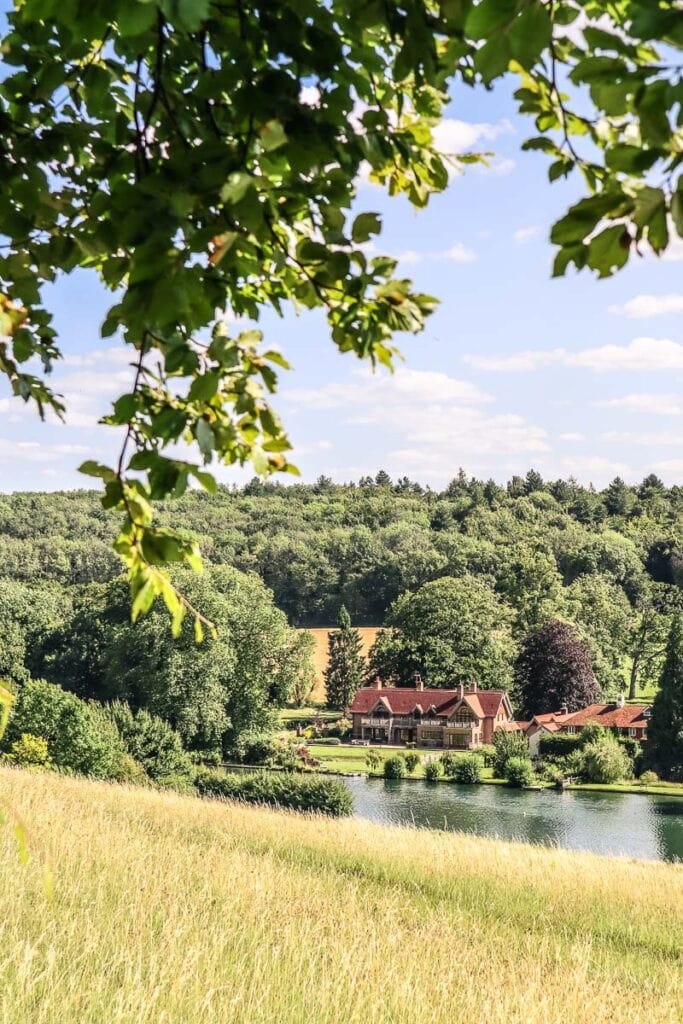 Over the summer months, we're keen to showcase some of the best day trips from London. As we both adore getting out and exploring the stunning British countryside, we've been busy looking for places we can get to easily. We don't have a car, so a key element is that we need to be able to reach the location by public transport.
We've got a lot of favourite walks near London, including the Henley circular walk, the Chorleywood circular walk (very close to this one!), the Amersham circular walk and the Ivinghoe Beacon walk.
Ready for another adventure, we hopped on the Metropolitan line to Rickmansworth for another day out of the city. This is where the Chess Valley Walk begins.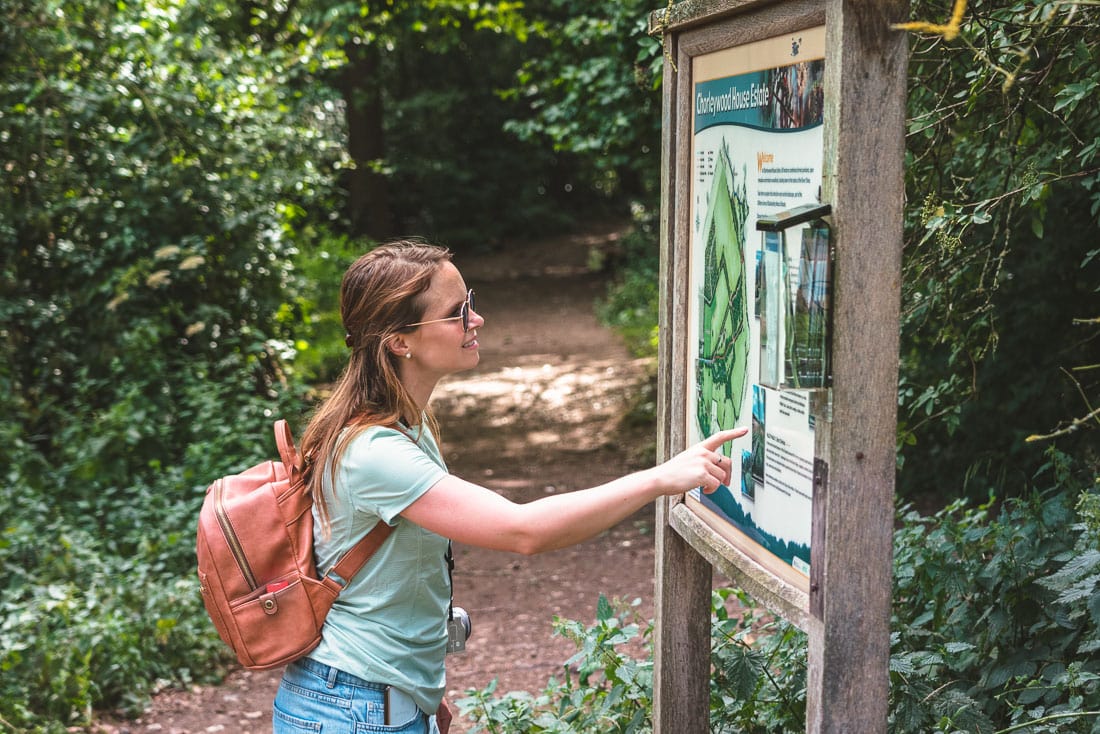 It's one of the closest day hikes from London and will give you your countryside fix. It passes through the spectacular Chiltern Hills, glistening fields of wheat, sweeping valleys, past streams and the River Chess, as well as meandering past some picturesque English villages.
Keen to follow in our footsteps? It's time for our guide to the Chess Valley hike.
---
A Guide To The Chess Valley Walk
What is the Chess Valley Walk?
This 10 mile (16km) walk takes you from Rickmansworth in Hertfordshire to Chesham in Buckinghamshire. It follows the River Chess throughout, and passes through the Chilterns Area of Outstanding Natural Beauty – one of England's prettiest regions of countryside.
While it starts and ends in towns, the majority of the walk is through the countryside.
How long does the Chess Valley Walk take?
It depends how fast you walk! It took us around 4 hours and 30 minutes in total, with a few short stops along the route to take photos and have a drink and a snack. If I did it again, I'd probably suggest a slower pace, with a lunch stop at a country pub in the middle.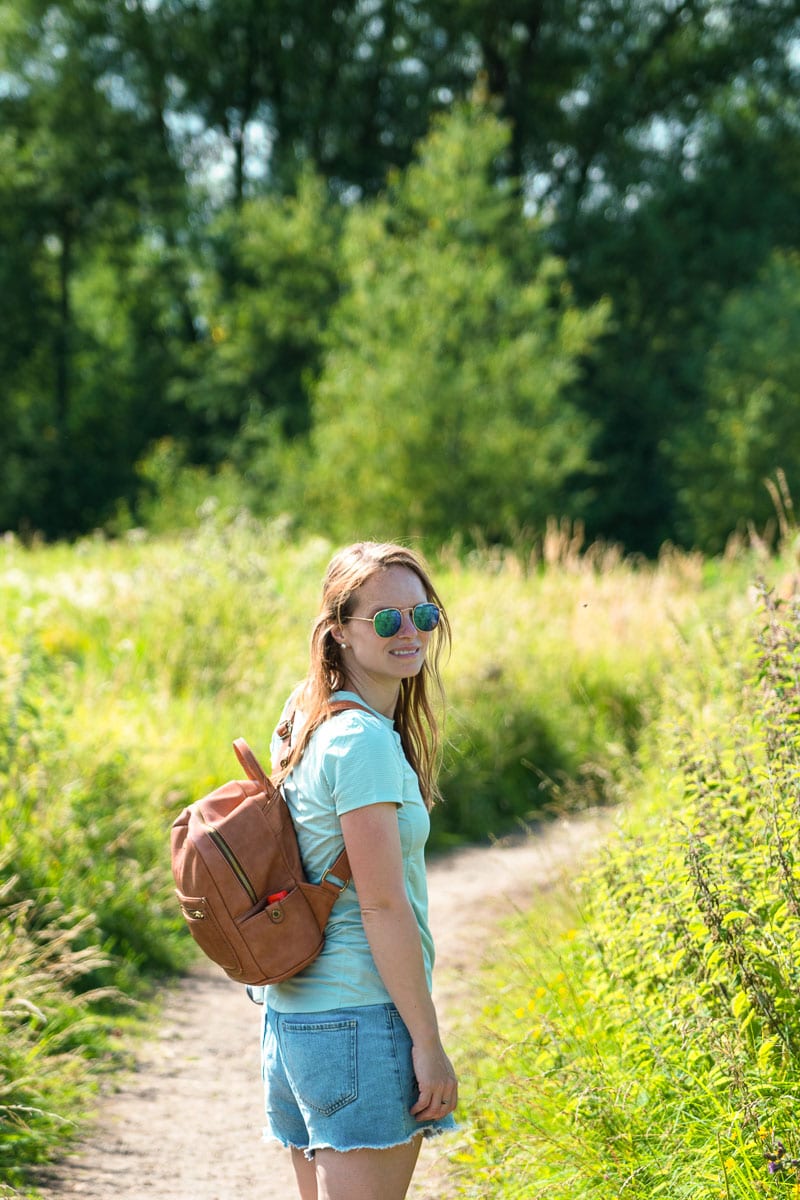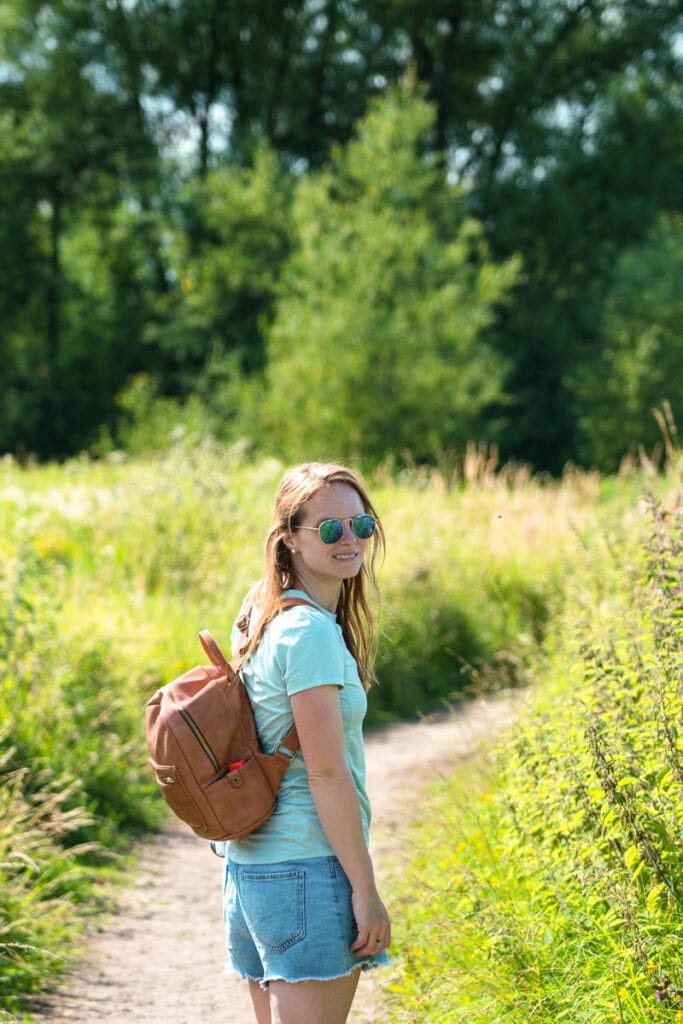 Where is the Chess Valley Walk?
This walk starts 17-miles northwest of London in the Hertfordshire town of Rickmansworth (not far from Watford). If you've never explored Bucks or Herts, it'll give you a good flavour of the two counties.
How to get to the Chess Valley Walk
As mentioned, we love this walk because it's easily accessible by public transport from London. There are two options. You can hop on the Metropolitan Line from Baker Street (or any other station along the route). This journey takes 38 minutes.
Alternatively, head to Marylebone Station and take the Chiltern Railways service towards Aylesbury (via Amersham). This train is super speedy, taking just 22 minutes. It's still covered by the London Underground, so you don't pay more for the fast service or need to buy a separate ticket.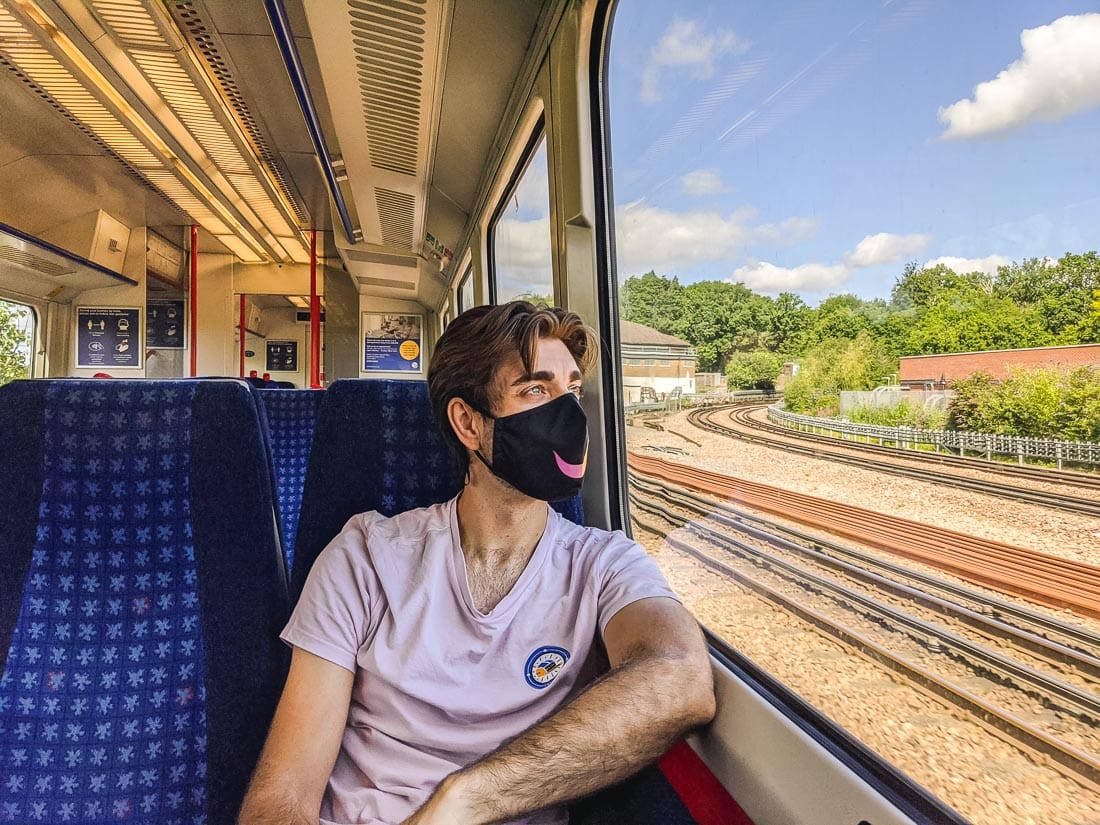 Both lines have regular services, so you shouldn't have to wait more than 20 minutes for a train to Rickmansworth.
For the return journey you'll need to take a Metropolitan Line tube from Chesham back to London. Trains usually run every 30 minutes, and the journey from Chesham to Baker Street takes 54 minutes.
If you're arriving by car, you could park at Rickmansworth Station and then get the train from Chesham to Rickmansworth at the end of the walk.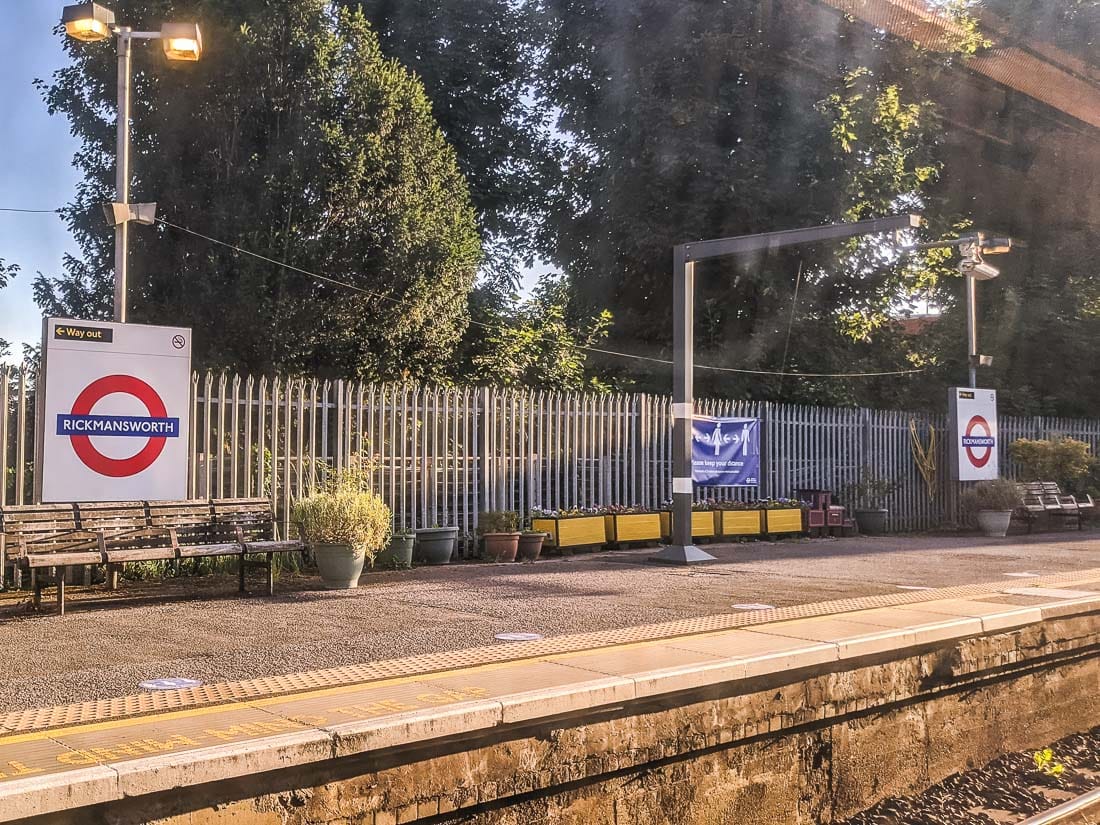 Is the Chess Valley hike easy to follow?
In general, yes! There are signposts along the route, either saying the name of the walk or with the blue fish symbol on.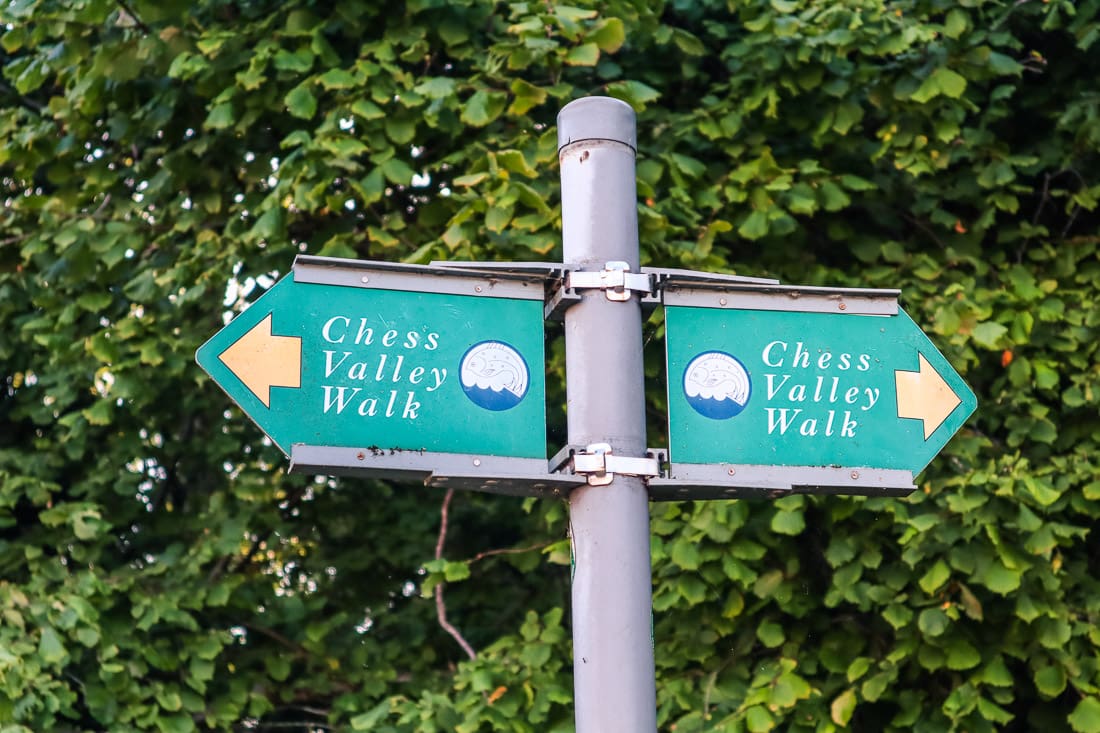 There were a few spots where we almost missed a turning, so it's important to keep your eyes peeled. We downloaded the Chilterns leaflet available here which has a handy map and some detailed walking directions too. It came in handy at a few spots on our day out.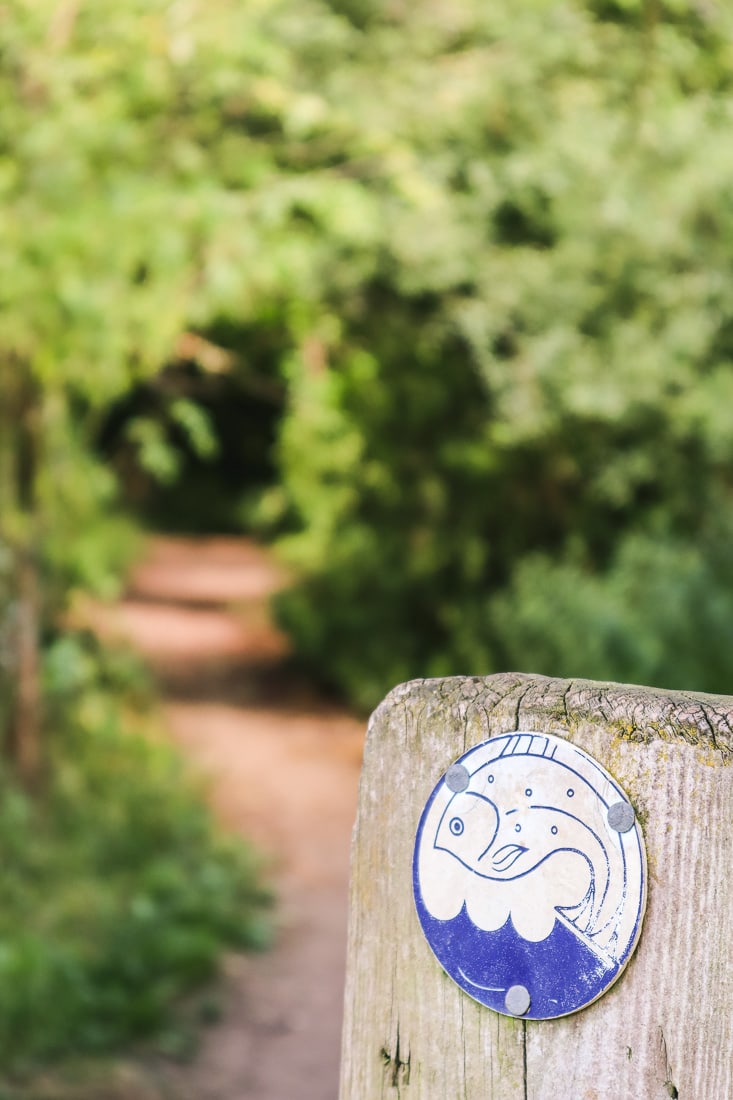 Highlights of the Rickmansworth to Chesham walk
We really enjoyed our day out in the countryside. The route is varied, with some lovely places to explore along the way. It's also a relaxing escape from London, especially if you pick a day with sunshine and blue skies (like we did!)
There are a lot of things we loved about the route, so here are a few of our highlights…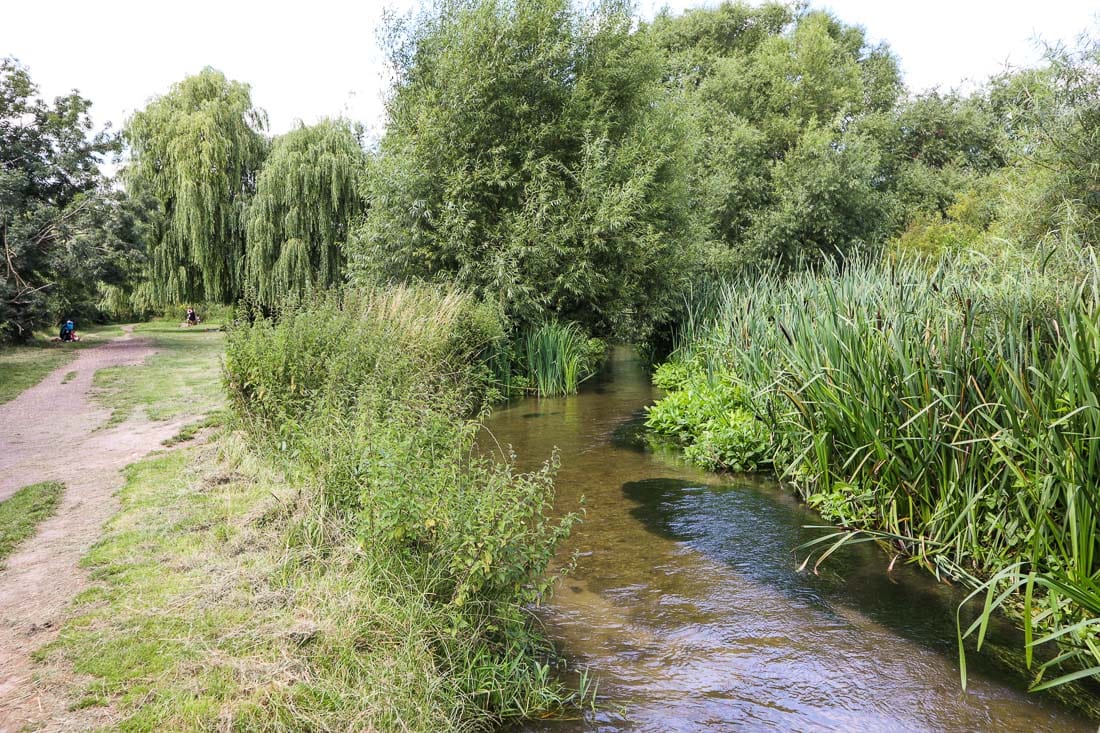 Rickmansworth to Loudwater
The first section of the walk is lovely, meandering along the River Chess. When we visited, everything was lush and green, and as the sun was shining, kids were playing in the water.
It's safe and shallow, making it a lovely for a spot of paddling, although a few people have mentioned the water may not be clean. Keep an eye on signs as there may be up to date advice on whether it's ok to enter the water. There are rushes growing, weeping willows arching over the water and even a little wooden bridge.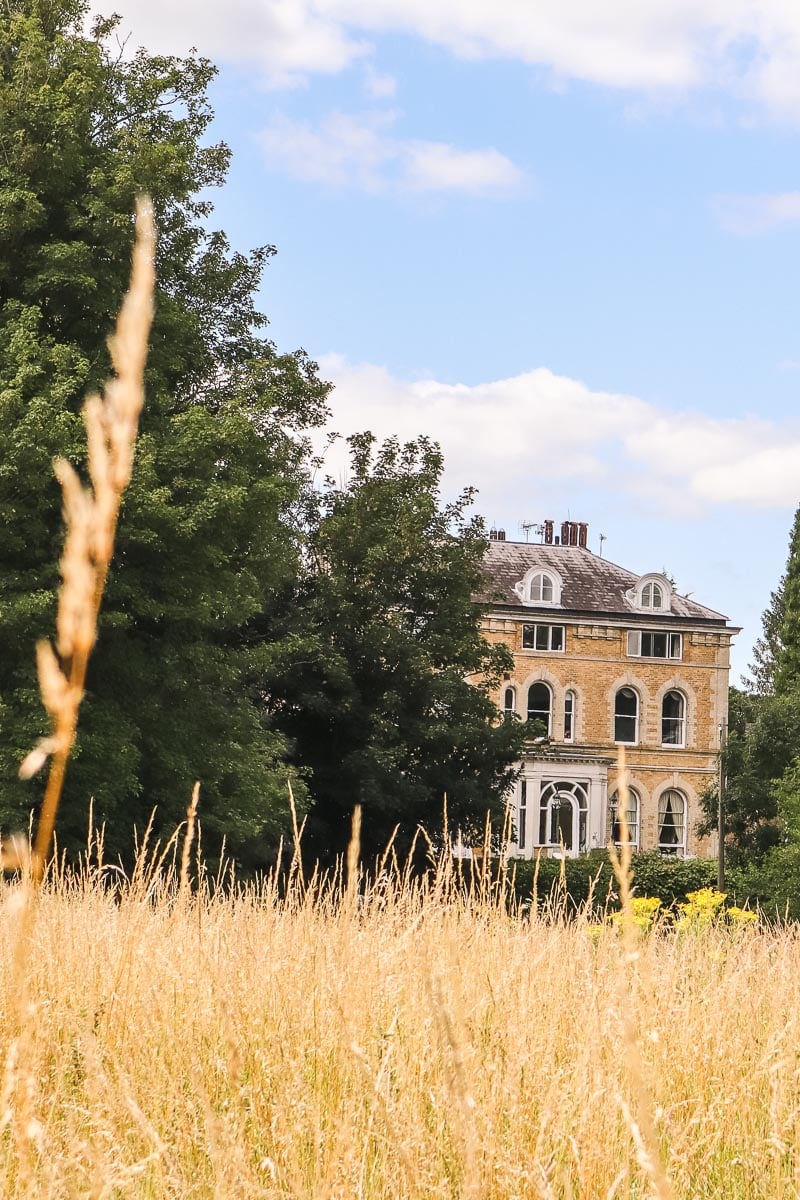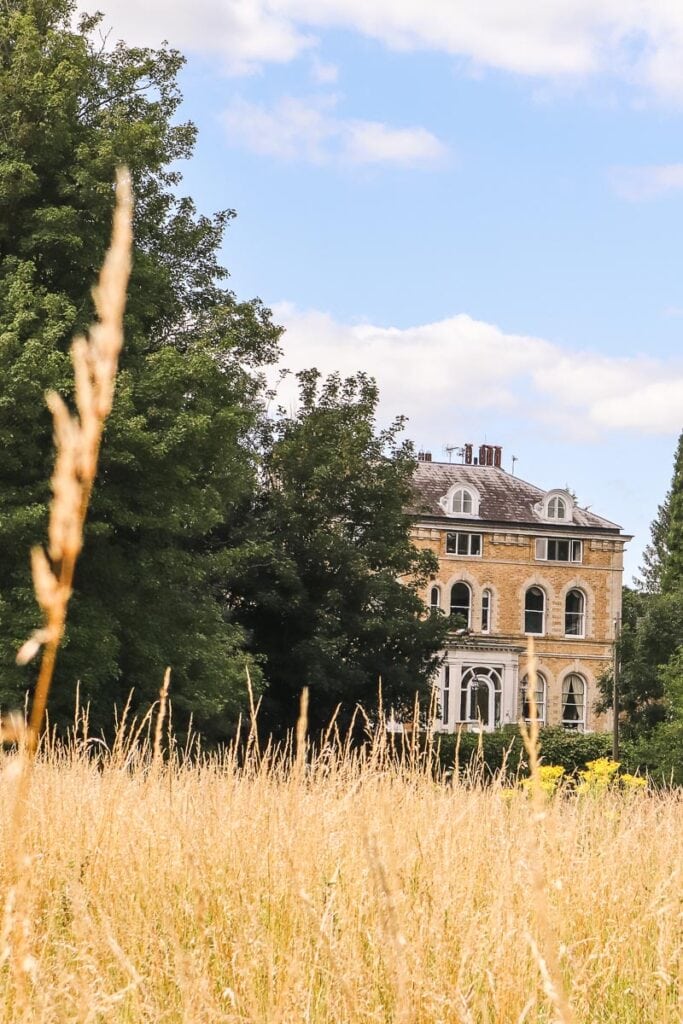 A favourite view came just before crossing Loudwater Lane, where the path takes you down the side of a field with a grand country manor at one end. This is Glen Chess, a spectacular Grade II listed building that dates back to the in the mid 19th century, and is now divided into luxury apartments.
Loudwater to Sarratt Bottom
The route was constantly surprising us, and as we got closer to North Hill in Sarratt Bottom, there was a bridge over the river, followed by a shady decked area over the water. From there we were faced with picturesque views of a golden wheat field, with the odd crop of bright red poppies, and red kites circling overhead.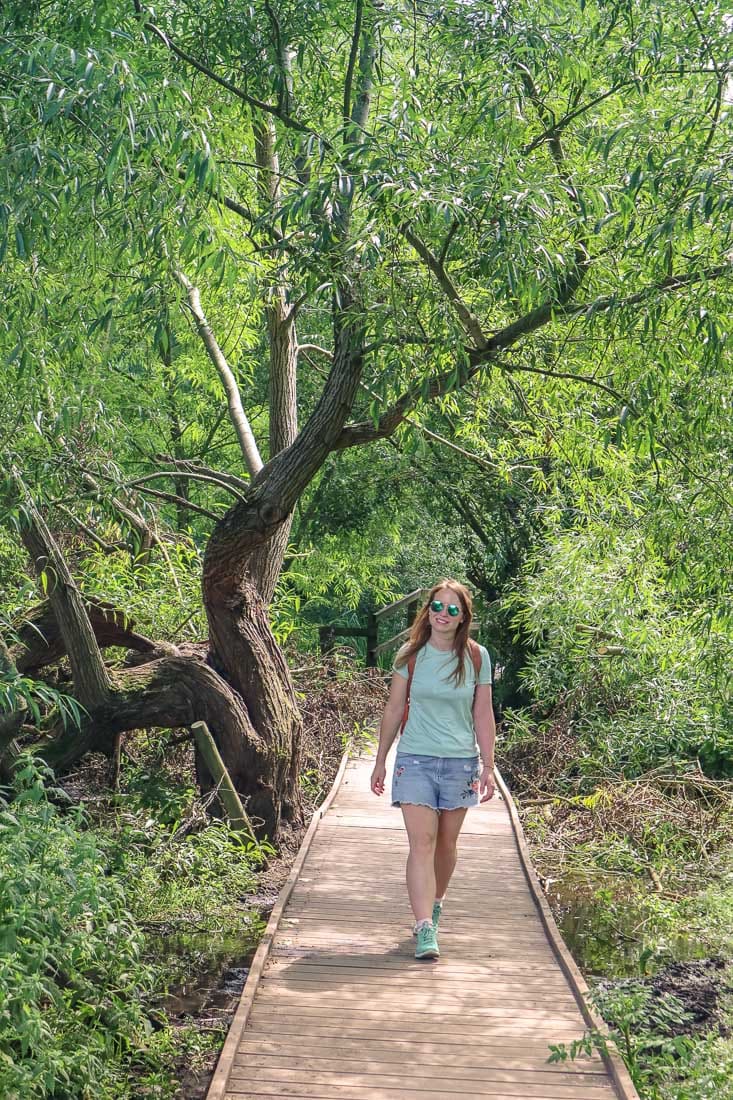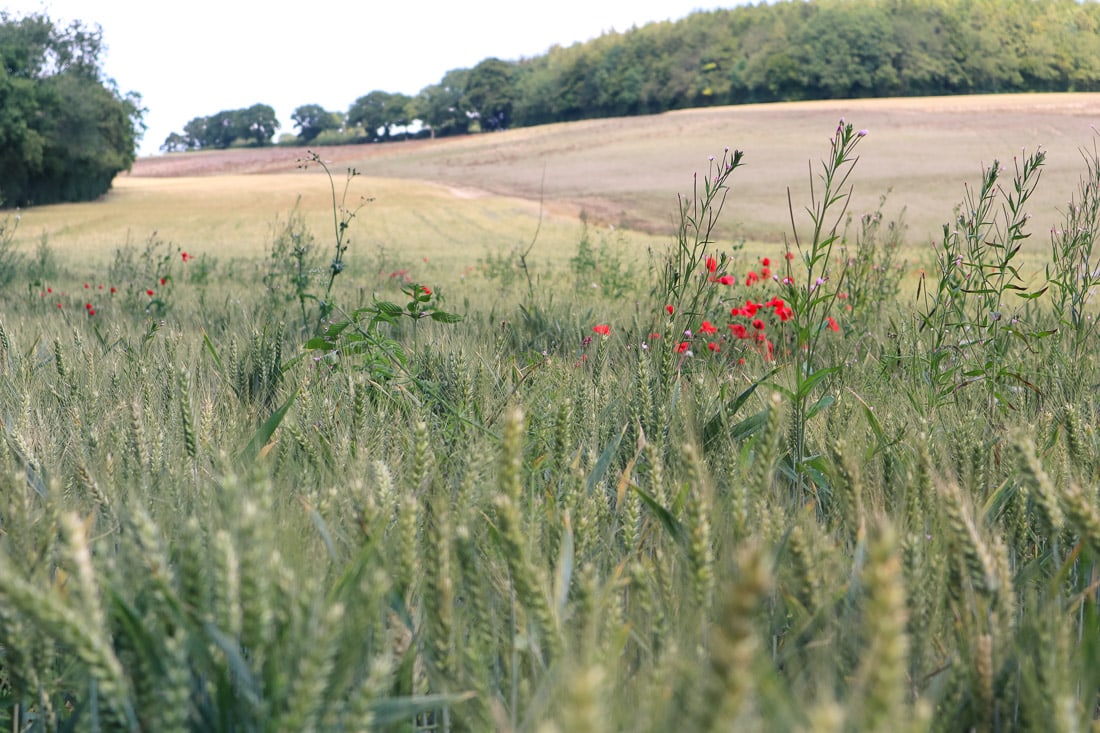 This part of England is famous for producing watercress. It was a big industry for the region in the Victorian ages. The River Chess has clean, mineral-rich spring water, and we spotted a lot of the superfood growing along the route. Towards Sarratt Bottom are watercress beds where you can sometimes buy some to take away.
Sarratt Bottom to Latimer
Around Sarratt Bottom we opened a gate which featured the sign 'cows with calves may be aggressive'. Sure enough, just ahead were several female cows, mostly with their calves in tow, although one was pregnant.
Macca brazenly walked ahead, while I anxiously passed by the huge creatures, hoping I wasn't chased out of the field! Thankfully, they weren't remotely aggressive!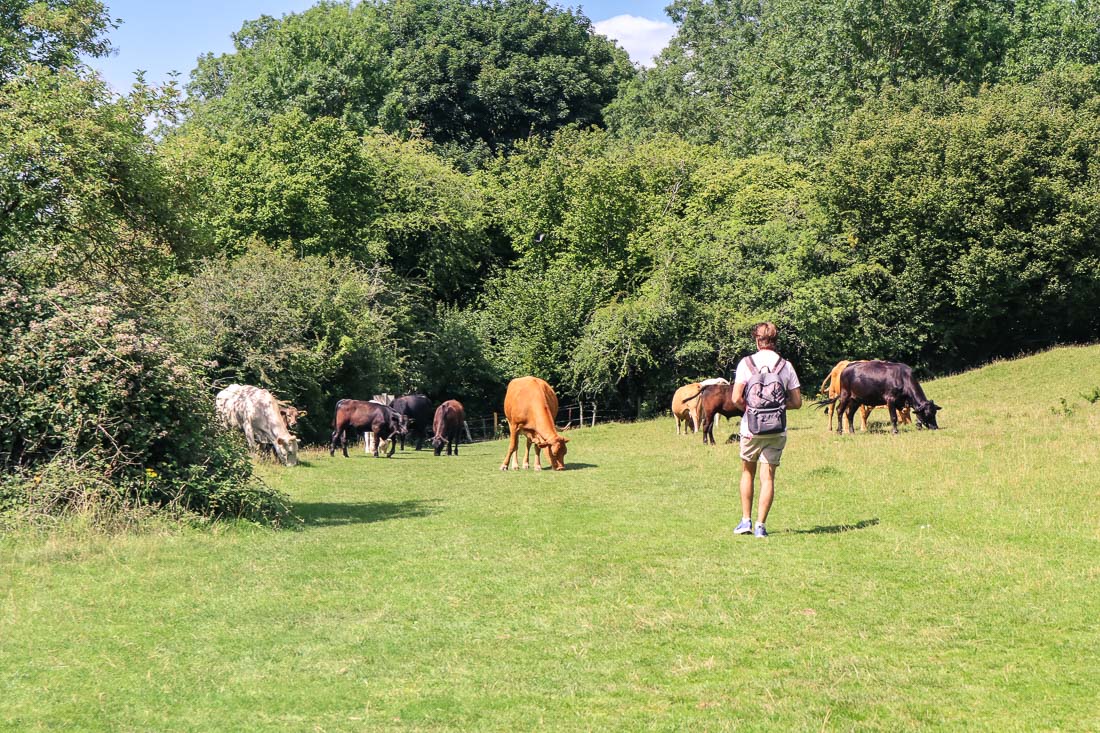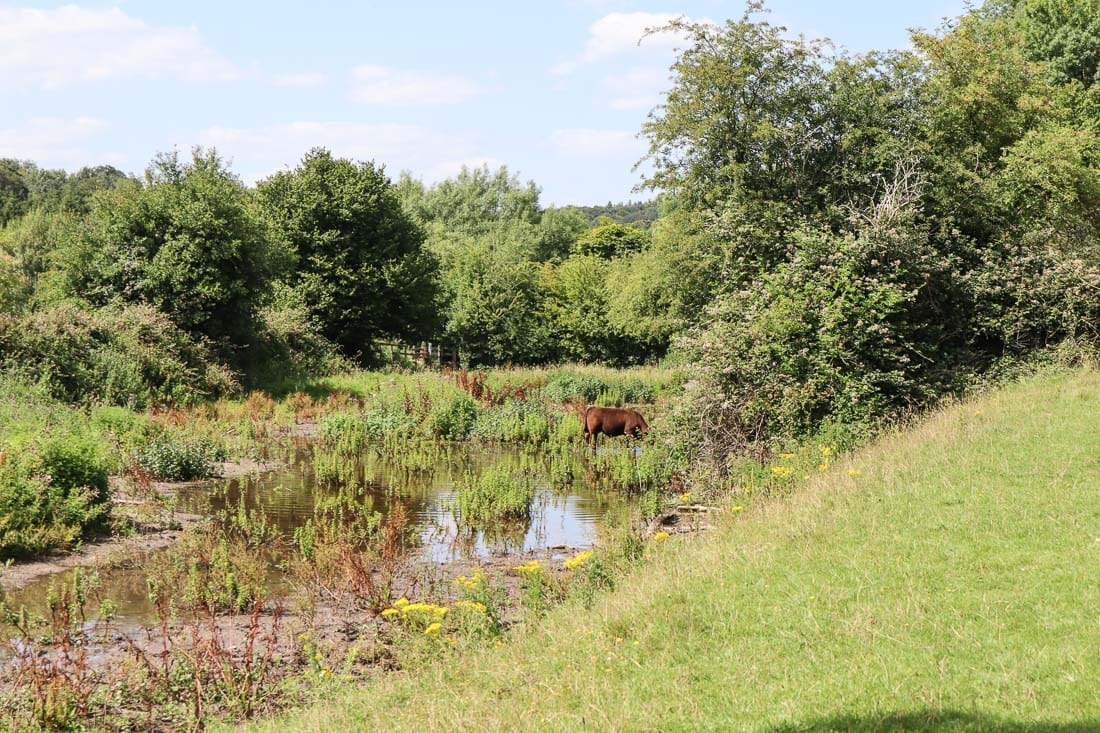 The next part of the route takes you through more rolling hills, Frogmore Meadow Nature Reserve and close to the village of Chenies. This village is famous for its 15th century Tudor house – Chenies Manor, however the walking route doesn't go directly past, so you'd need to factor in a little detour if you want to see it for yourself.
Latimer to Chesham
One of my personal highlights of the Chess Valley walk is the charming village of Latimer. Quintessential English cottages with gardens in full bloom sit around a small village green.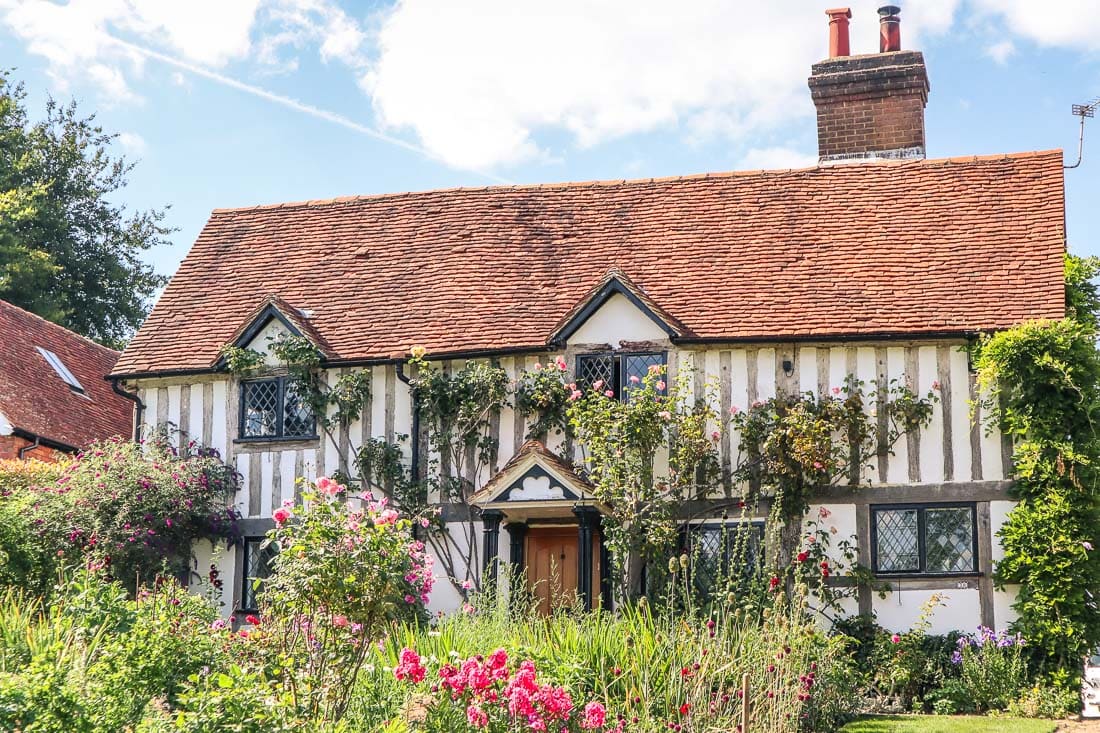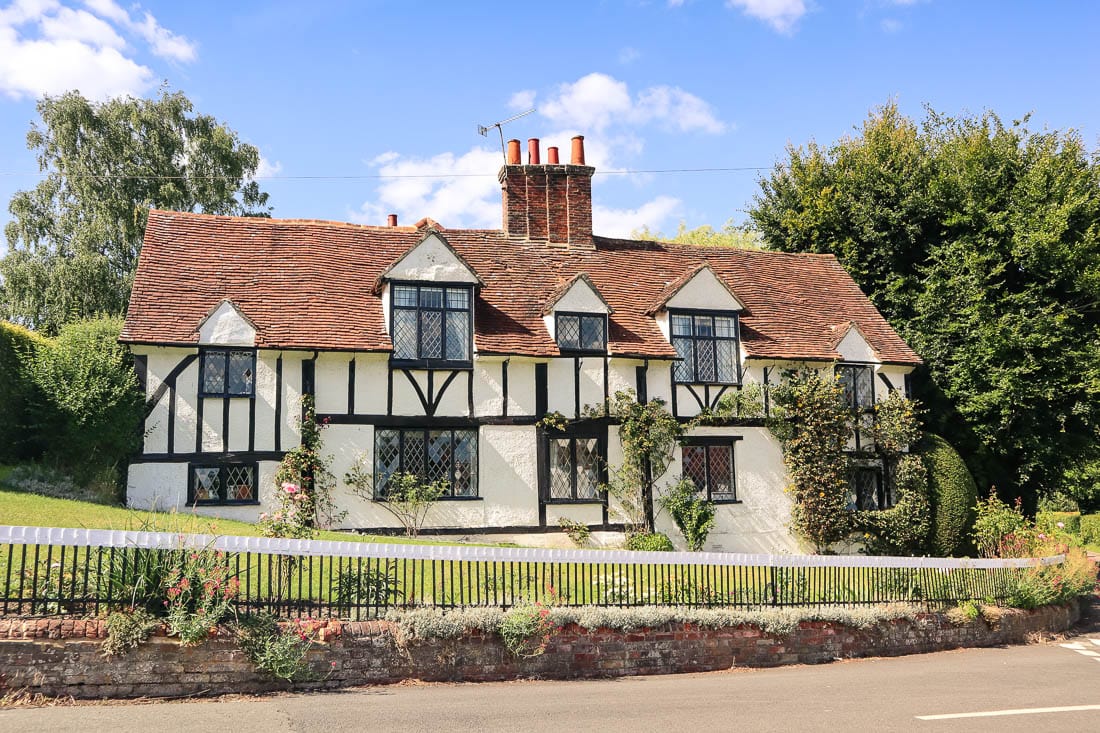 The walk then passes by the imposing Latimer House, a historic mansion which has been transformed into the DeVere Latimer Estate luxury hotel. While the mansion is spectacular, the view over the river valley is even more special!
The River Chess is quite wide at this point, and I'd say this was my favourite view of the day.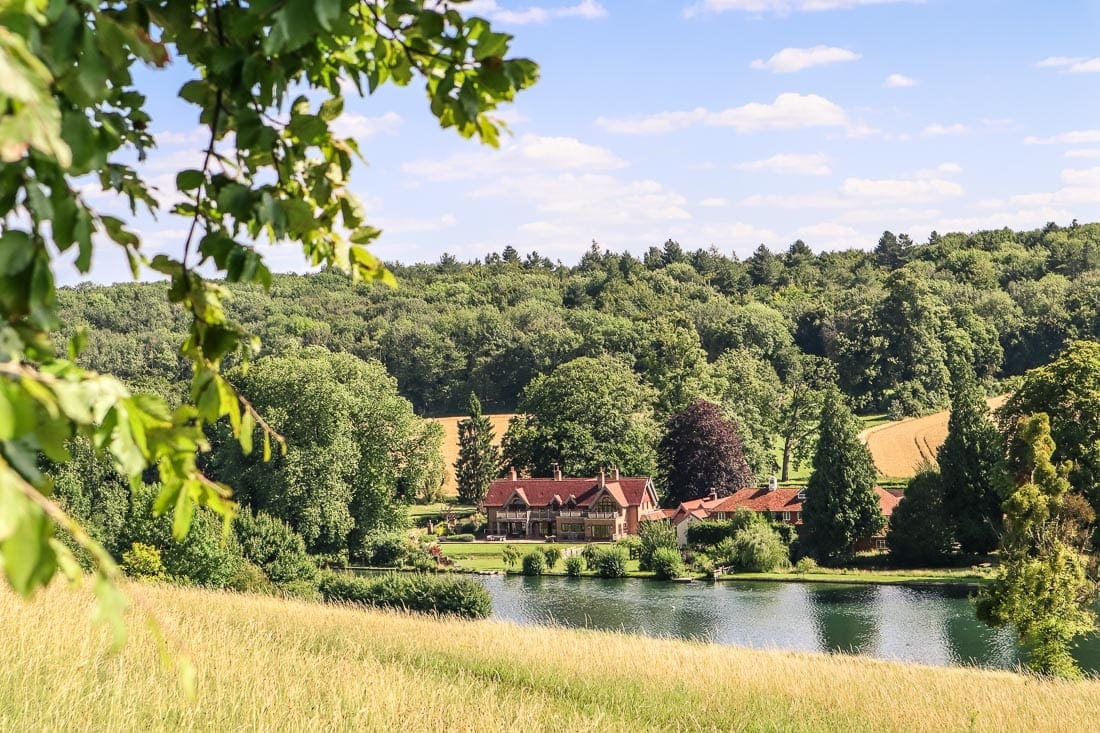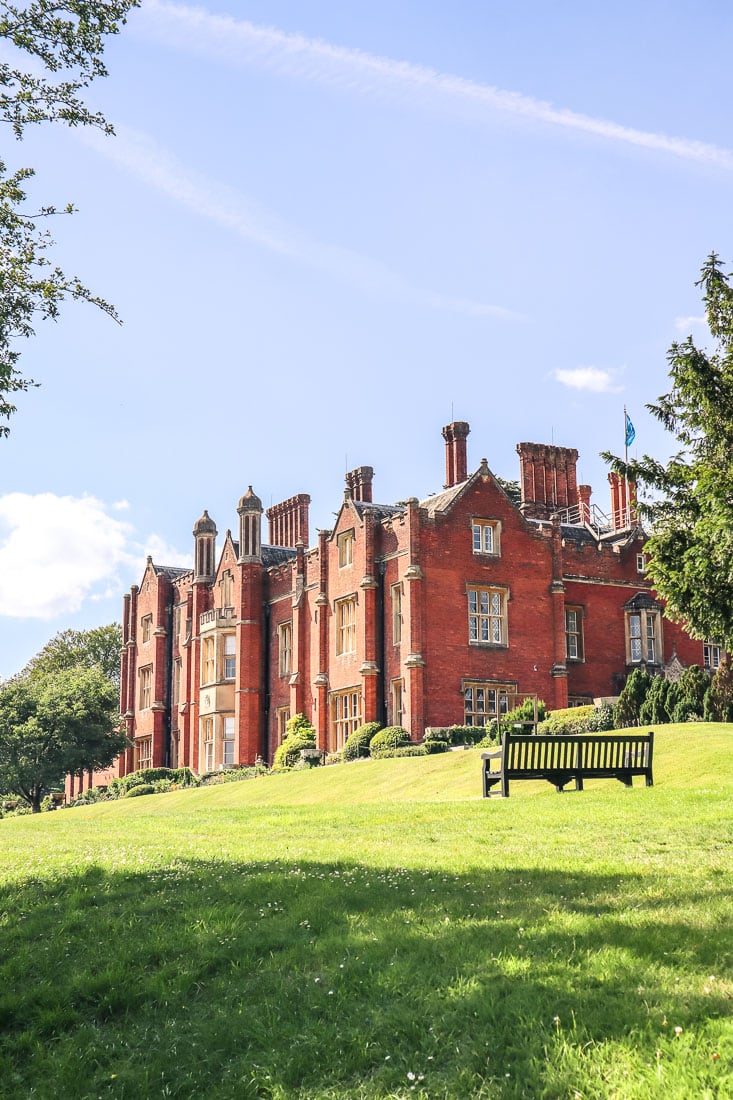 I also loved the field of wheat we passed through. Being close to harvest time, the wheat sheaves were glistening in the sunlight, with a magical golden tone. We took a lot of photos here.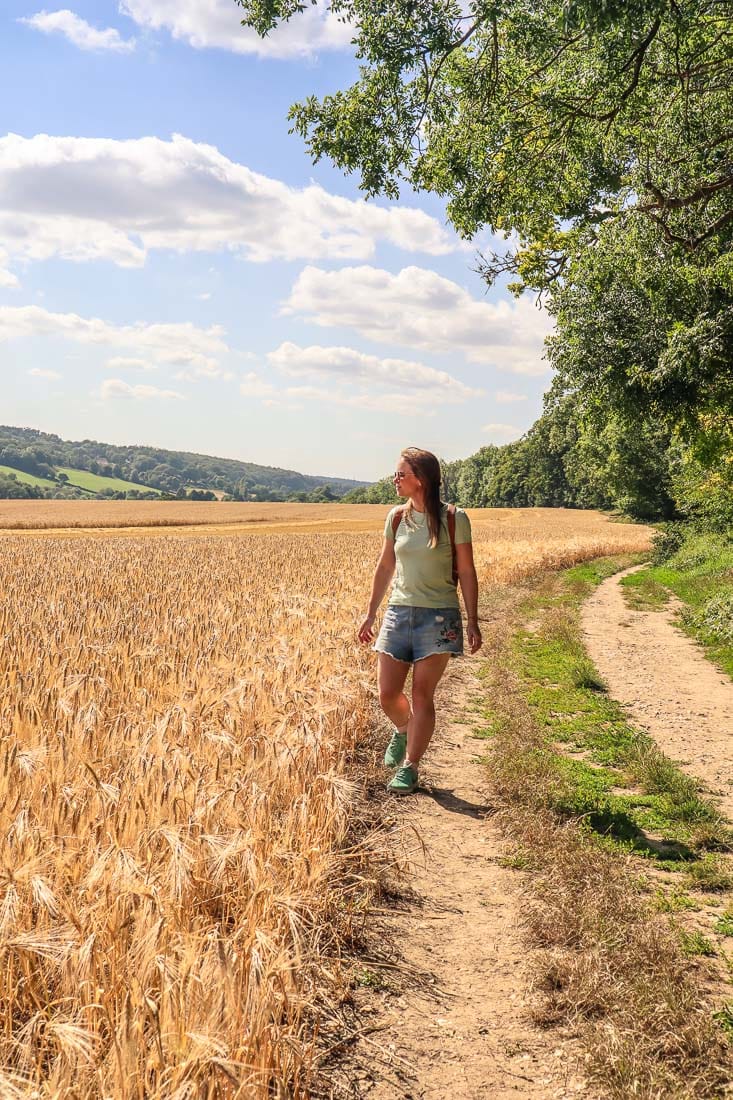 The walk into Chesham takes you along the river's edge again, and here we found a few more surprises! There are some swings over a little waterfall. Kids were playing in the water here – it was a very sweet sight! A little further along and we found some stepping stones across the water.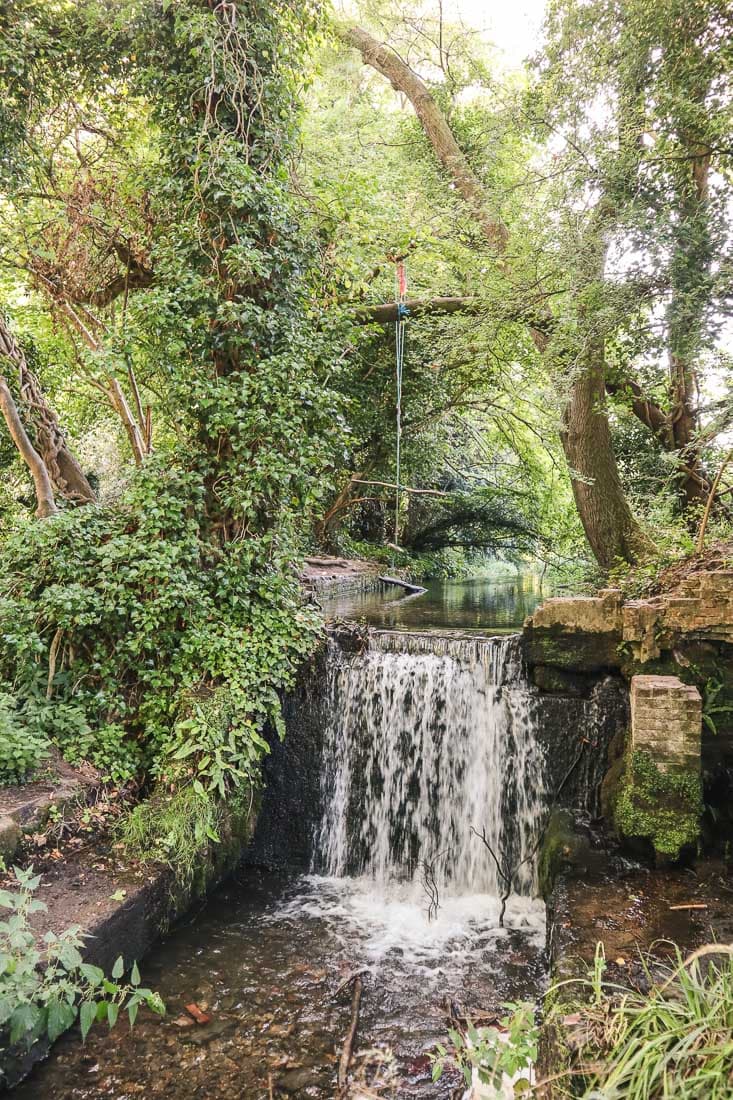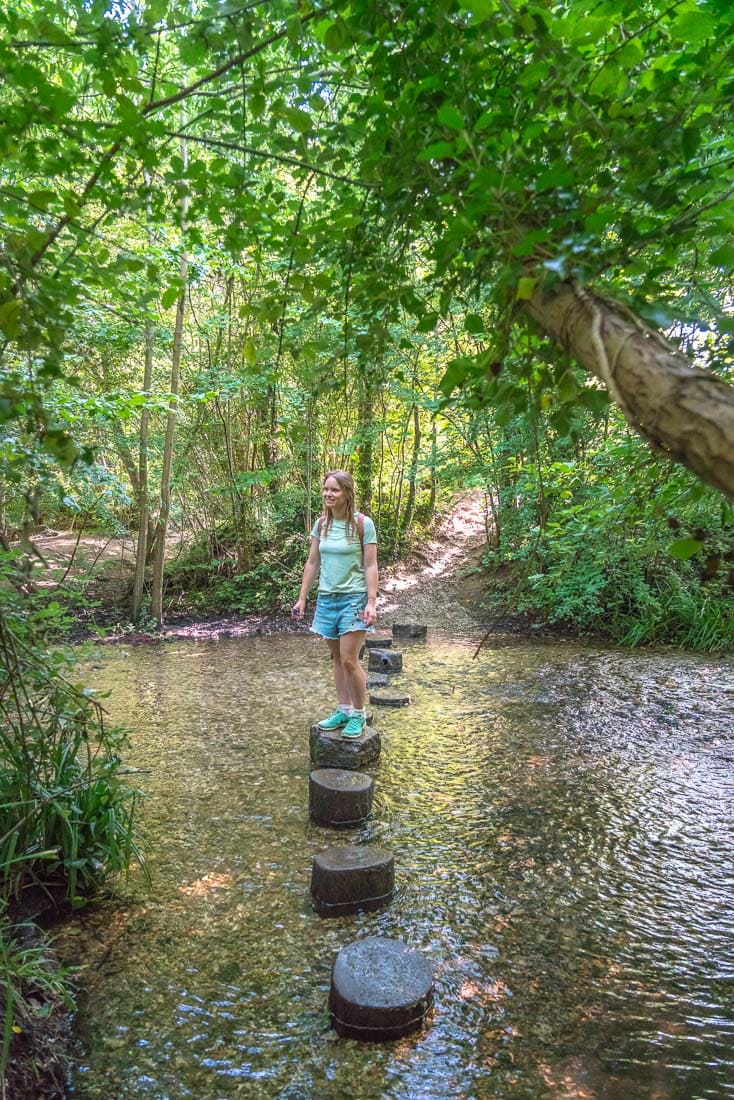 The final part of the route takes you through Chesham old town. This area is full of charm, with brick and flint cottages, cottages with colourful doors and Lowndes Park, which was filled with geese and swans.
We toasted our day with a gin and tonic in a pub on the High Street, before hopping on a tube back to London.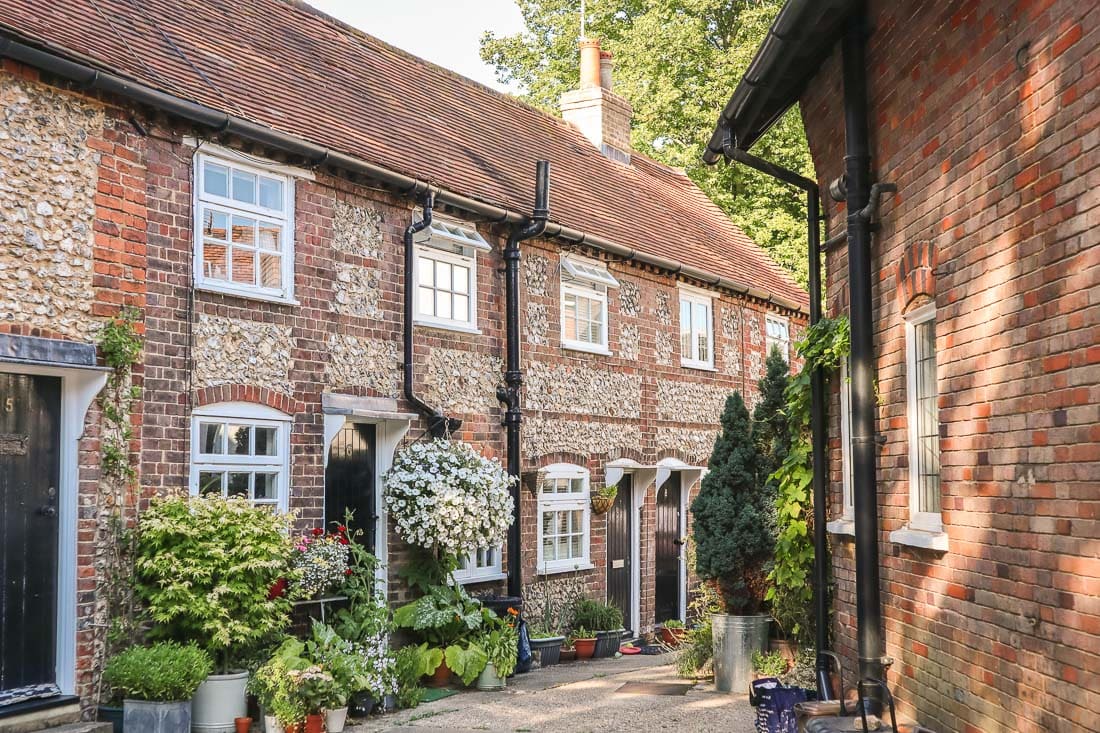 Any negatives to doing the Chess Valley Walk?
Between Rickmansworth and Chorleywood, the route passes over the M25. Leading up to this, there's a narrow path alongside a big fence, followed by the motorway bridge.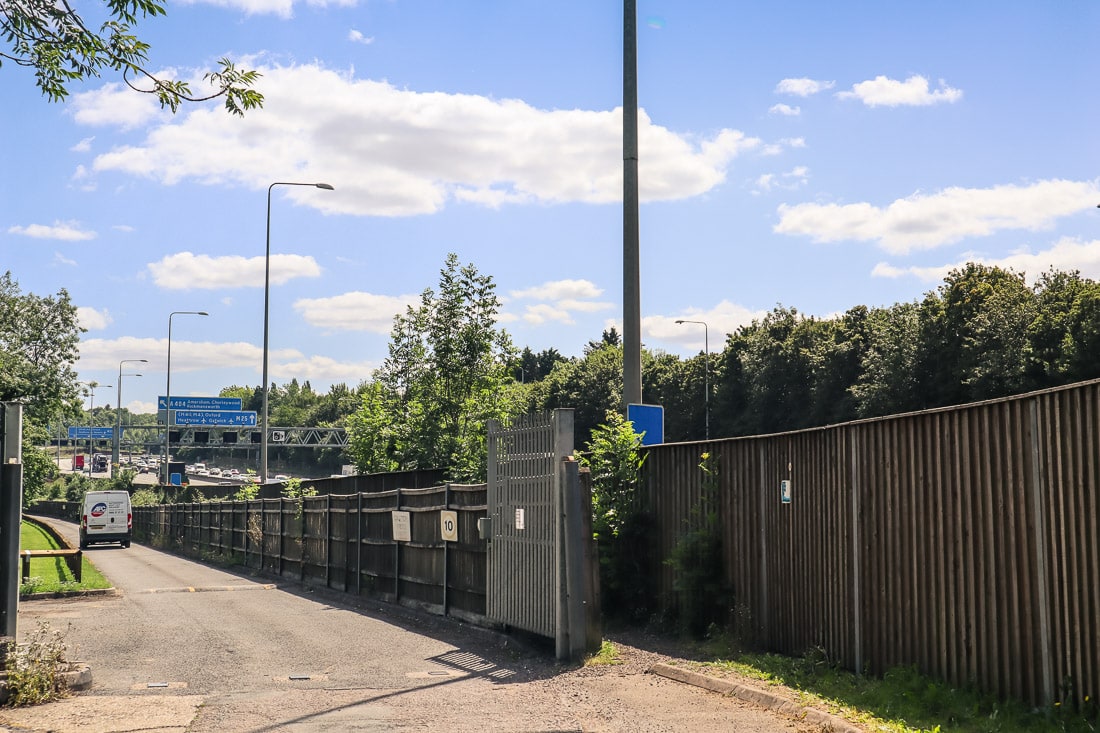 It felt like such a shame after the lovely escape of lush countryside to be staring at speedy traffic! It's a short patch of the route, but if you're looking to reduce your walk by a few miles, you could look at joining around Chorleywood instead.
Wildlife along the Chess Valley Walk
This area of Hertfordshire and Buckinghamshire offers plenty for wildlife lovers. We spotted cows, horses, squirrels, fish, geese, swans, moorhens, red kites, a heron and even a rat! During your visit you might also spot kingfishers, water voles, brown trout, egrets and other native species.
Suggested places to eat along the Chess Valley Walk
I'd recommend starting the walk around 10 or 11am and then stop for lunch along the way. Here are a few suggestions of pubs and restaurants which are close to the route. Some require booking in advance.
This pub is located near the start of the walking route in Rickmansworth. It offers a broad menu featuring all the standard pub classics. There's also a reasonably priced set lunch menu of two courses for £11.95. This pub specialises in steak too if you want a hearty meal before you set off.
A little detour off the route will take you to this historic country pub, opposite a Norman church. Enjoy a drink in the 17th century bar area or enjoy lunch in the Old Barn Restaurant. This is another pub with standard pub classics, including fish and chips, burgers, pasta and pies, plus a special vegan menu.
This would be my top recommendation if you're looking for a pub to stop at for lunch. It's not too much of a detour and is around half way through the route. It also gives you the chance to see the pretty village of Chenies.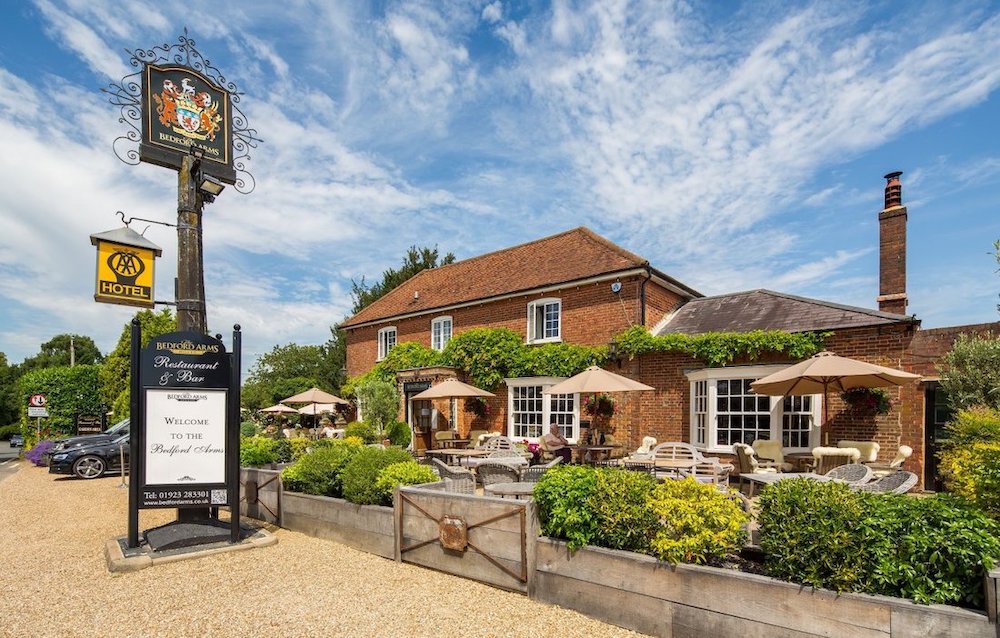 The menu at The Bedford Arms has something for everyone, but it's the building and location that's really special. The main building dates back to 1842. It also has a lovely garden if you fancy sitting outside in the sunshine.
Another pub option if you want to break up your walk with a stop in Chenies, The Red Lion is currently open from Friday – Sunday. They serve a great Sunday roast if you're planning to visit at the weekend.
The walk goes right past this impressive manor house, so it's a great place to stop for lunch or a coffee. There's 1838 Restaurant & Bar, where you can enjoy a meal inside or out on the terrace, plus elegant new bar The Huntley.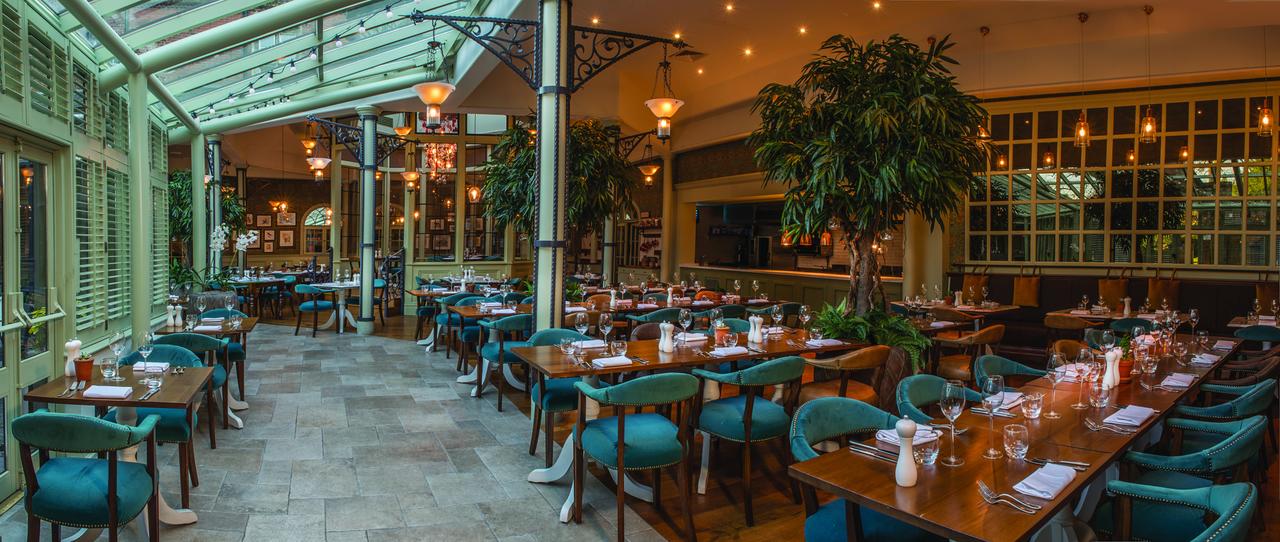 There's also the option of afternoon tea (must be booked in advance) if you fancy making your day out extra special!
This is a good option if you fancy a drink towards the end of the Chess Valley Walk. The garden of this pub is right on the river and overlooks the route as you go into Chesham.
It's a unique option as there's no food on offer. In fact, they invite you to bring your own snacks and picnics to enjoy in the pub or the garden. Alternatively, you can pick up some fish and chips down the road and bring them in!
Once you've reached the end of the walk in Chesham, you'll have plenty of options for food, drink and a good rest of your tired legs! The Queen's Head is a Fullers pub located in the heart of Chesham's oldest neighbourhood.
The pub offers a Thai menu with lots of interesting dishes including jungle curries, spicy salads, sizzling seafood dishes and pad Thai. If that doesn't take your fancy, there are a few English pub classics too. Out the back of the pub you'll find a small garden area too.
Where to stay for the Chess Valley Walk
While this is a really great walk to do on a day trip from London, you could combine it with an overnight stay. After all, this is an area of outstanding natural beauty, so why not soak it up for a little longer! Here are a few accommodation options nearby.
I've already recommended The Bedford Arms as one of the best pubs along the route, but it is also home to 18 bedrooms. There are twin, double, family or four-poster suites, including one with a Jacuzzi. If you fancy breaking the walk up with an overnight stay, this is in a good location, approximately half way along the route.
Check availability and latest prices here
If you're looking for somewhere extra special to stay, this luxury hotel is set in 30 acres and overlooks the Chess Valley.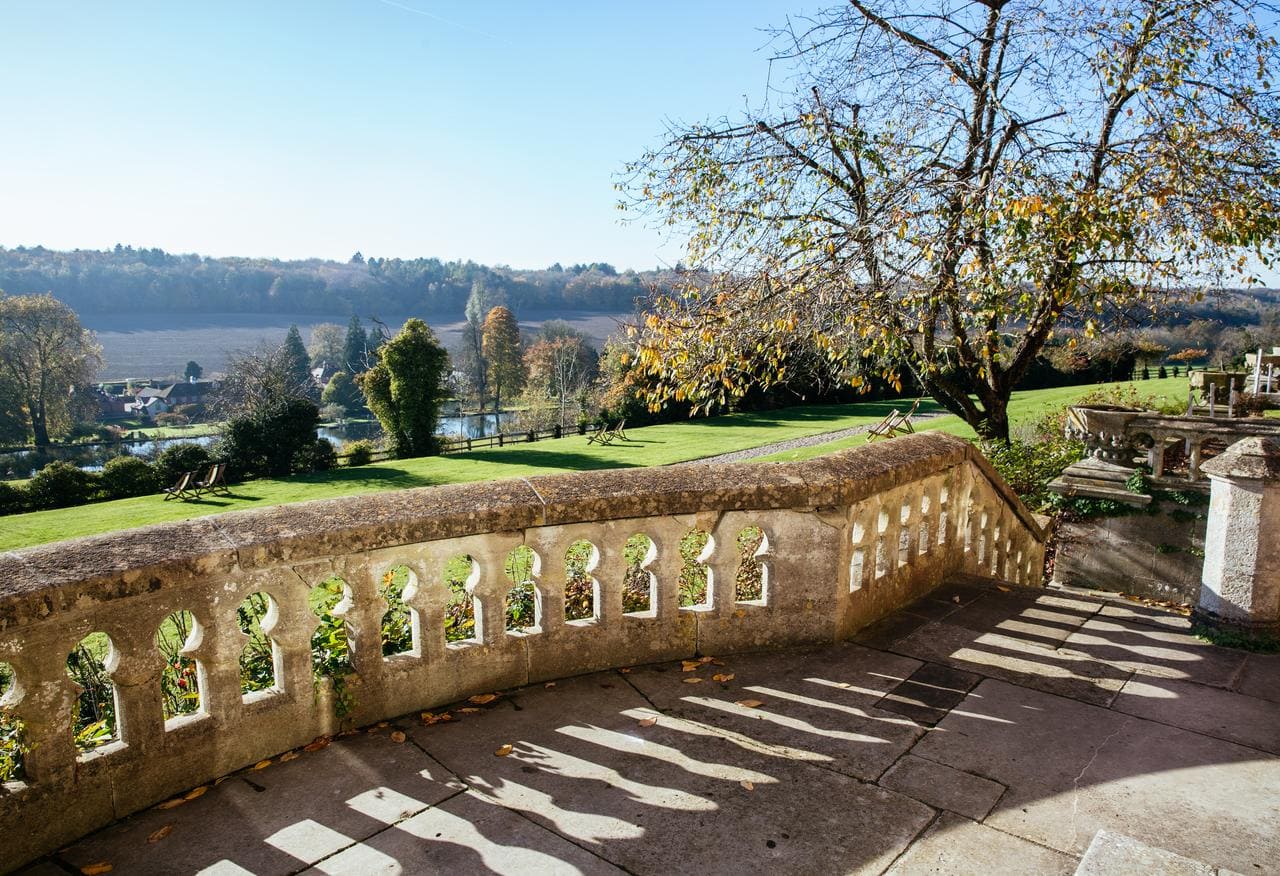 As well as chic rooms, a restaurant and bar, there's an indoor pool and sauna. What better place to truly relax and unwind after all that walking?
Check availability and latest prices here
You can search for other hotels in this region using the map below…
Walking packing list
Usually when we go out on these walks, we're spending all day out and about in the countryside. Because of that, there are some things that we always bring with us and recommend to others. Hopefully one or two of these items can help make your walk that little bit more enjoyable!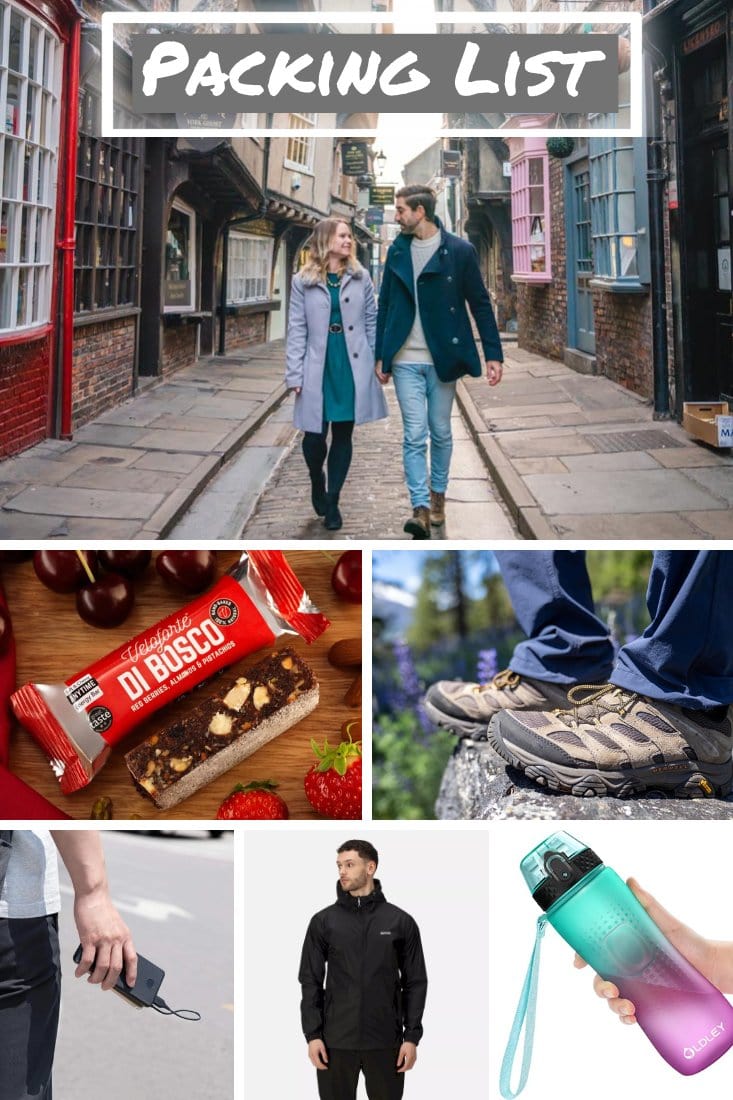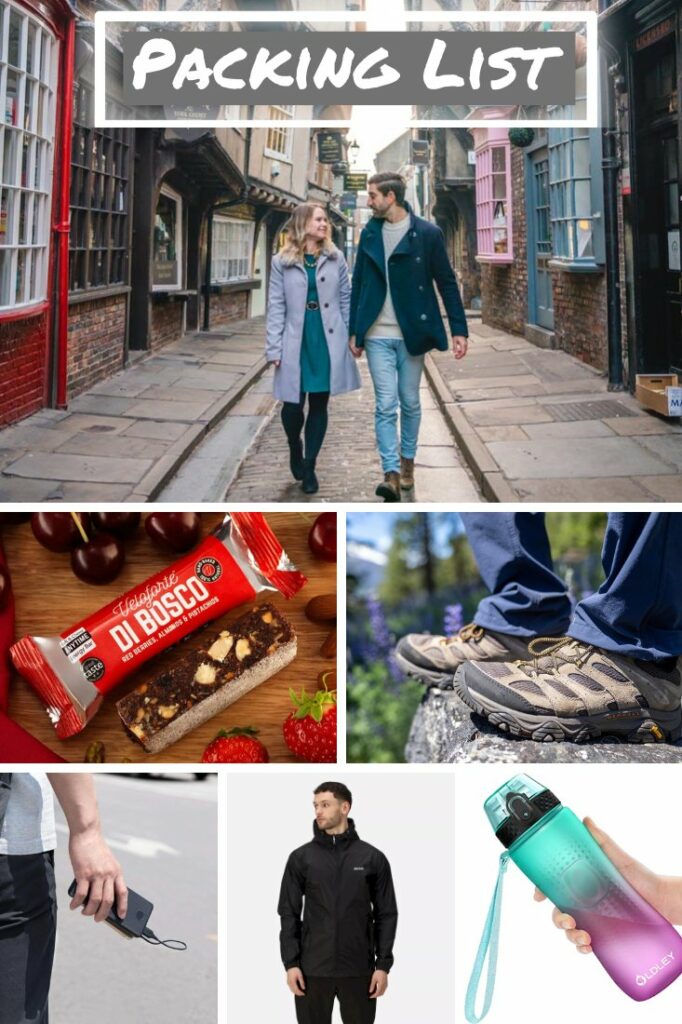 ---
Final tips for the Chess Valley walk
If this is your first time walking this route, here are a few tips…
Pack lots of water as well as bringing lunch or snacks for the journey. Once you leave Rickmansworth, you won't pass a single shop until you reach Chesham.
If you want to stop for lunch along the route, I'd recommend booking a table in advance. Also, note that some of the pubs have limited opening days or hours. Most of them are located in sleepy villages after all!
If you're doing the walk in the rainier months, wear wellies or walking boots and prepare to get muddy.
While you might not want to aim for a specific return train, once you get near to Chesham, I'd recommend looking up the next few trains as they're only every 30 minutes.
I hope you've found this guide to the Chess Valley Walk useful. If you decide to do it yourself – ENJOY! It's beautiful. No doubt you'll take just as many photos as we did!
If you're looking for other great day hikes from London, have a read of our guides to the Chorleywood circular walk, the Henley circular walk, the Amersham circular walk, the Beachy Head lighthouse walk and the Ivinghoe Beacon walk.
Enjoyed this post? Pin it for later…