Do you fancy seeing the infamous white cliffs of the South Downs Way? Then check out my detailed guide to the Beachy Head walk in England.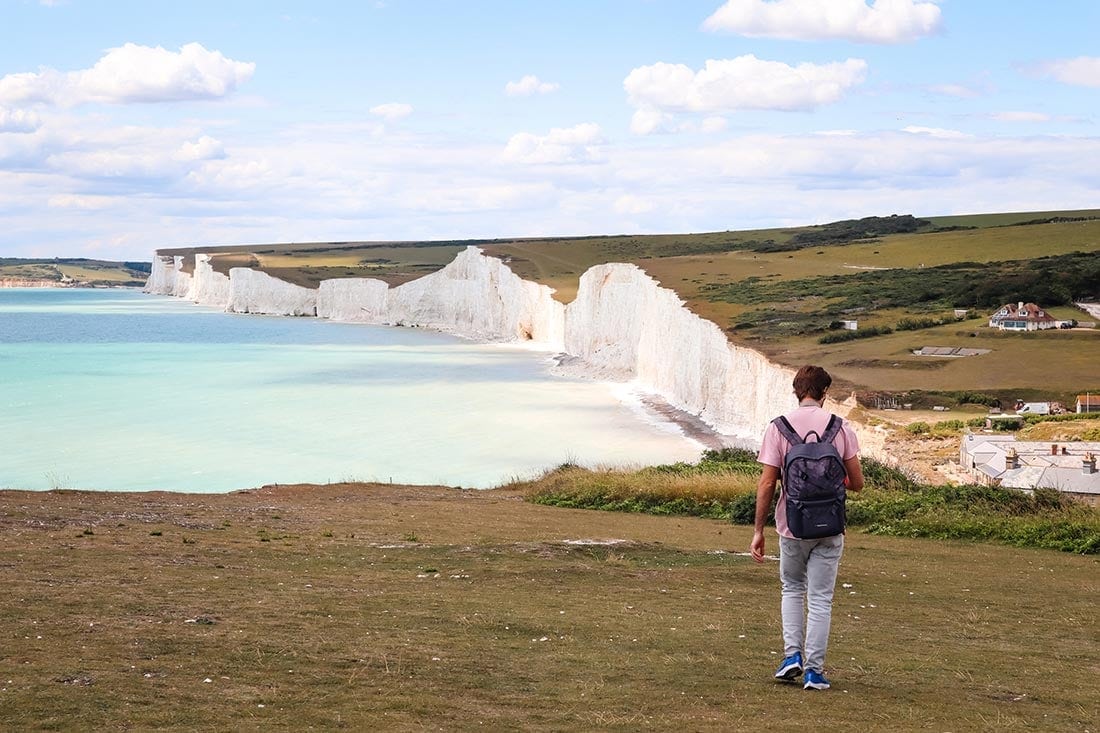 With beautiful views of the headlands and the iconic white cliffs of the south coast, the Beachy Head walk is up there with the very best you can do in Great Britain.
Honestly, I will never get bored of the views from Birling Gap of the Seven Sisters, the chalk cliffs that this area is famous for. Just wait to you see them for yourself because it's well worth walking for.
This East Sussex walk starts in Eastbourne and follows a small section of the South Downs Way. Along the route you'll see a couple of cute lighthouses, but it's the views of the white cliffs that everyone falls in love with. Hopefully my photos will show you why this is such a special place to visit.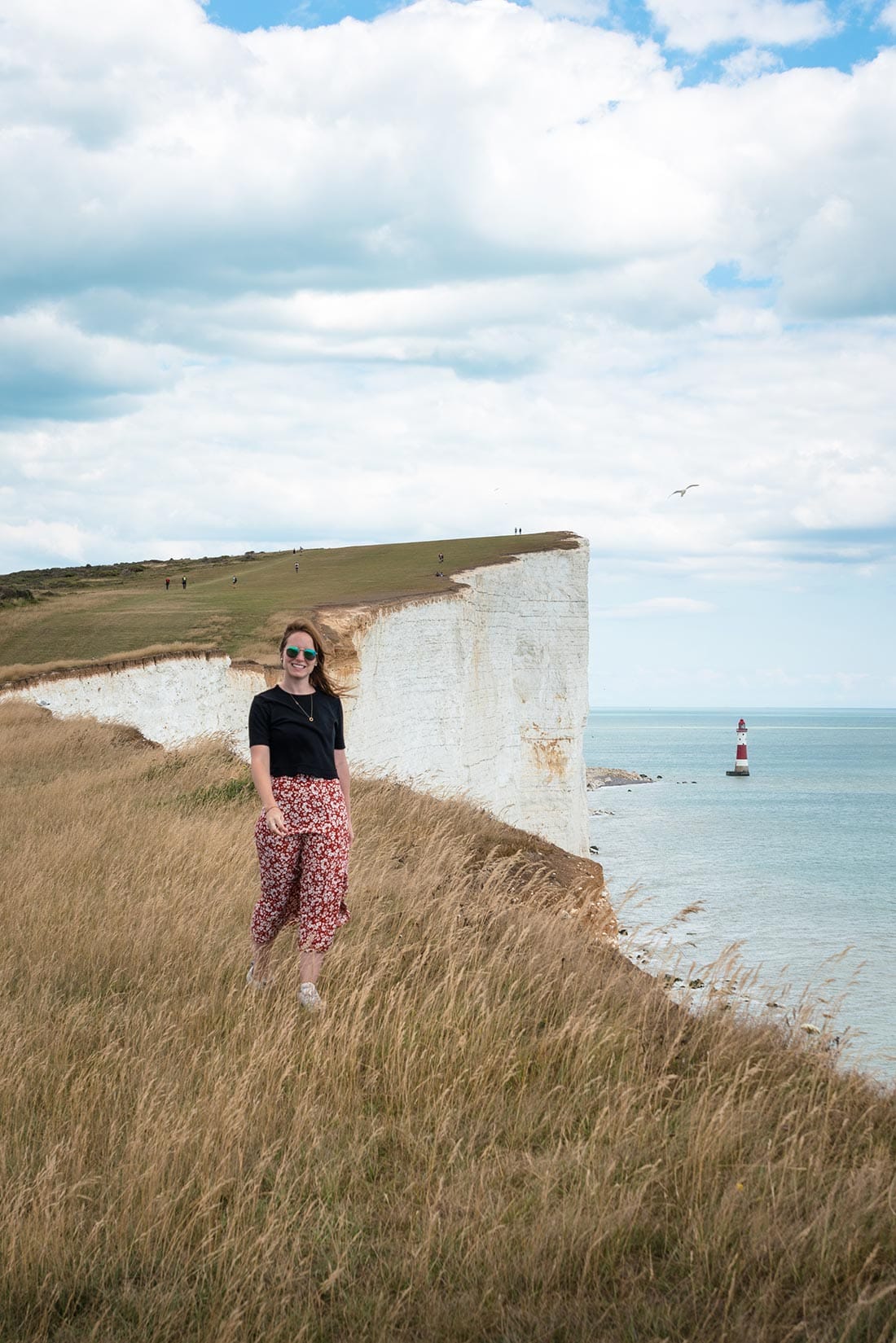 If you're thinking of doing the Beach Head walk yourself, hopefully you'll find this guide useful.
In it I'll talk about the different routes, how long they take, and highlight some of the best viewpoints along the way. I'll also tell you where you can go for a nice refreshing pint afterwards.
So, if you're planning a trip to Eastbourne, this is everything you need to know about the Eastbourne to Birling Gap walk. Get ready for some of the best views in England!
Alternatively, if you're looking to go on a full-day tour where everything is taken care for you, then check out this amazing Seven Sisters tour from London. This is particularly good if you want a guide or a group to walk with.
Where is Beachy Head?

The infamous white chalk cliffs of Beachy Head are found in East Sussex.
You'll find Beachy Head between Eastbourne and Newhaven. There's a clifftop path that follows the South Downs Way from Eastbourne to Birling Gap – Beachy Head is that stretch of coastline.
At its highest point, Beachy Head is 162 metres high giving you the most gorgeous views along the coast. This is actually the highest point on the rugged coastline that runs along the southern end of the South Downs.
Is Beachy Head dangerous?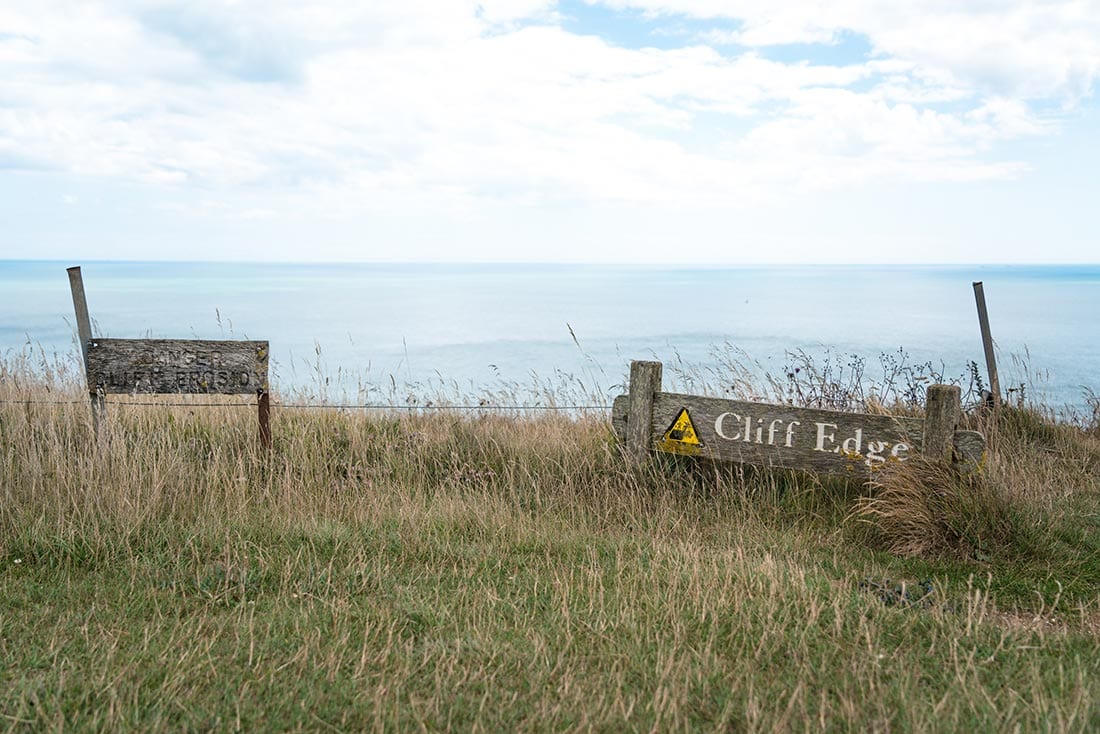 One word – yes.
Beachy Head has significant coastal erosion. That means large chunks of the cliff can crumble underfoot at any time. I can't stress this enough, but please don't go to near the cliff edge. It's impossible to know whether the ground is sturdy or not.
There are a number of signs saying "danger – cliff edge", and there are a few sections of the walk completely fenced off so you can't get near the edge. Obviously don't ignore these signs and climb over the fences. They are there for a reason and I want to make sure you're being safe at all times.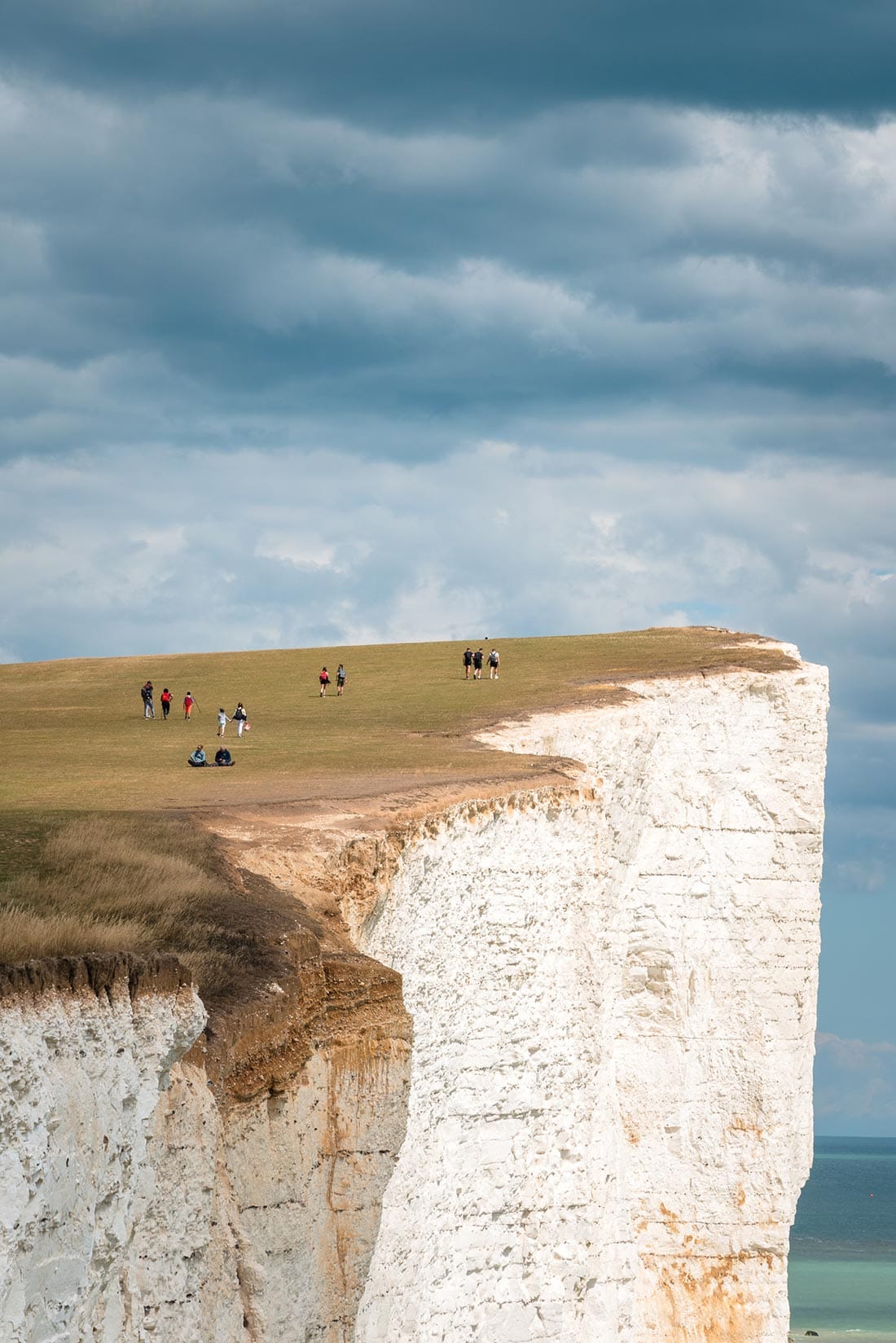 Also, sadly, Beachy Head is one of the most common suicide spots in the world. If you ever spot a lone walker or someone very close to the cliff edge, please check up on them. 99% of the time you'll just get a friendly hello back, but it's really important to offer support to people who need it.
You may see patrol cars (they look like police cars) with the word "Chaplaincy" on the side; this is the Beachy Head Chaplaincy Team. They conduct regular patrols in the area to stop potential cliff jumpers. If you see anyone you suspect might need help, you can always let the chaplaincy team know.
The start point: Eastbourne to Beachy Head
The best place to start this walk is at Eastbourne Pier. This is obviously one of the best-known landmarks in Eastbourne and is well worth seeing.
There are a few kiosks if you need to pick up some snacks or water before you go. Also, there are public toilets at the pier too which is very handy.
If you walk with the beach on your left, you'll be heading in the right direction towards Beachy Head.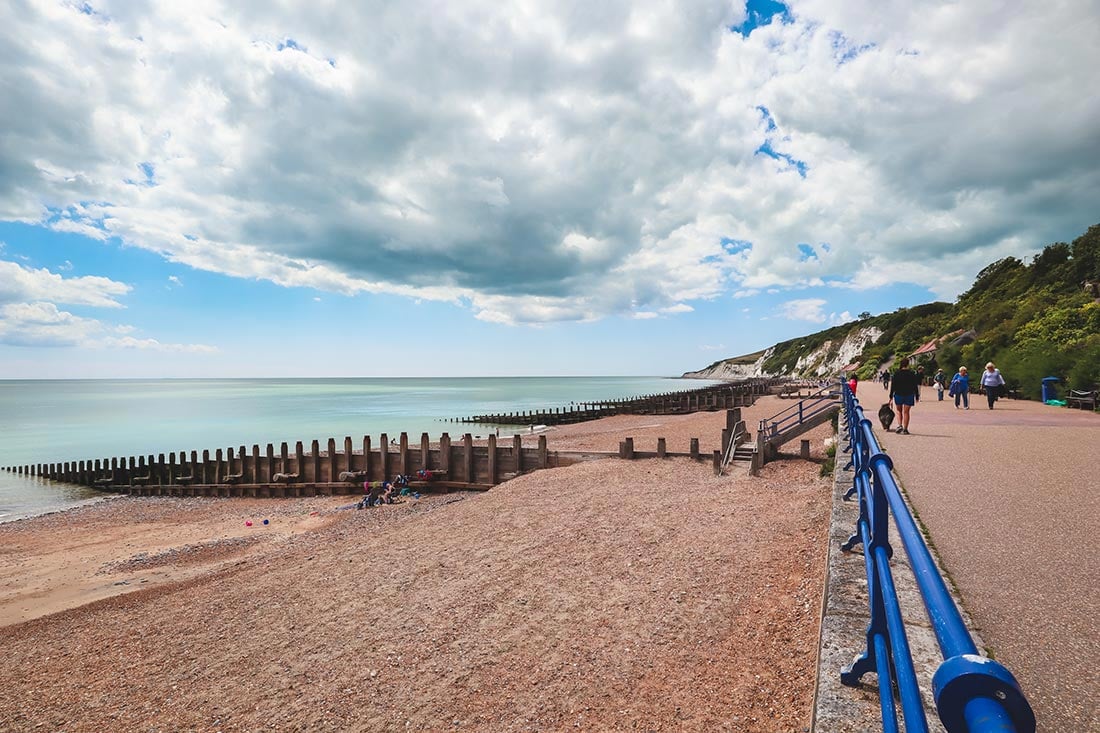 This first section of walk is very flat and relaxing. We were in Eastbourne on a bright sunny day, so we saw a fair few people sunbathing and swimming in the sea. It made me wish I brought my swimming trunks!
Towards the end of the promenade you'll see a sign towards the Italian Gardens and Beachy Head. That's where you're heading.
The walk along Eastbourne Pier to the Italian Gardens is about 1.3 miles, so should take you around 25-30 minutes.
Section 2: Beachy Head lighthouse walk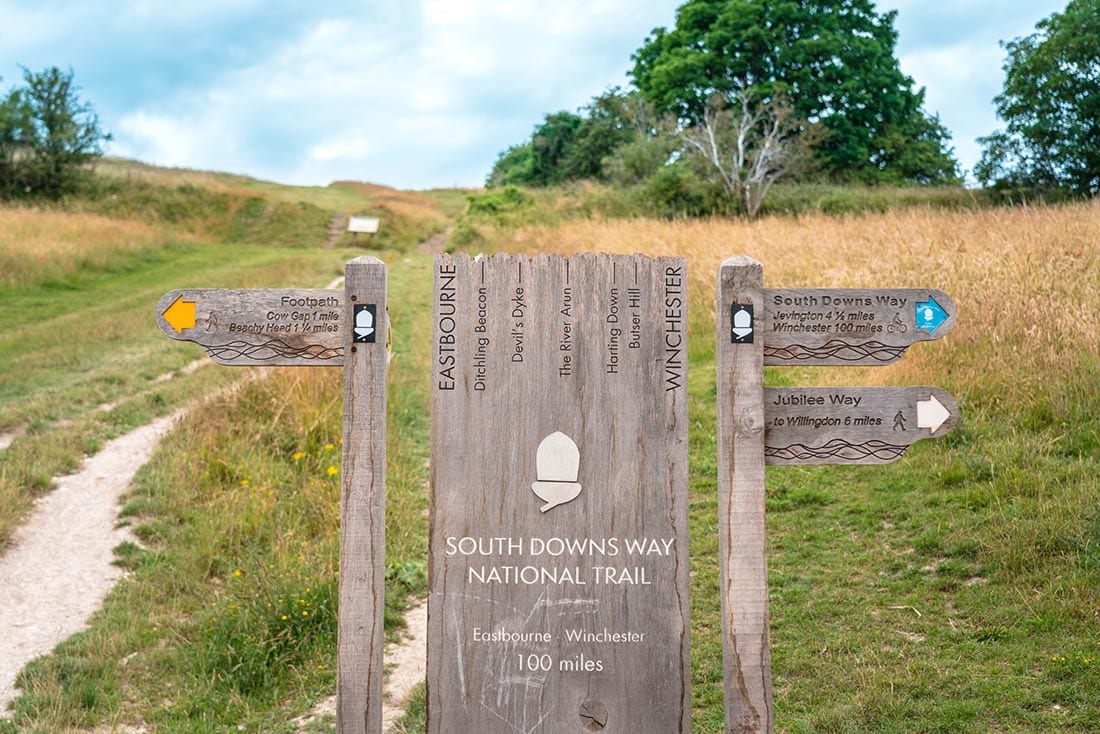 Just past the Italian Gardens you'll find another kiosk. This is the start of the Beachy Head hike and the South Downs Way.
Now, the first choice you'll have to make is which path to take.
Left path – this will take you on a lower route along the coast. It does take longer to get to Beachy Head lighthouse but the views are much better. It's also a much easier walk than the other option.
Path up the hill – this is an immediate calf burner and one of the steepest sections of the walk, but it is short. Walking to the top of the hill only takes about 5 minutes, but then the path levels out and it's much easier. From there you can walk directly to Beachy Head lighthouse.
If you take the more direct path to the top of the hill, there is another fork a little way after this. Again, the left path takes you to the coast and the path going straight is more direct.
We took the path to the left to have the coastal views on the way to Beachy Head, and then the more direct path on the way back.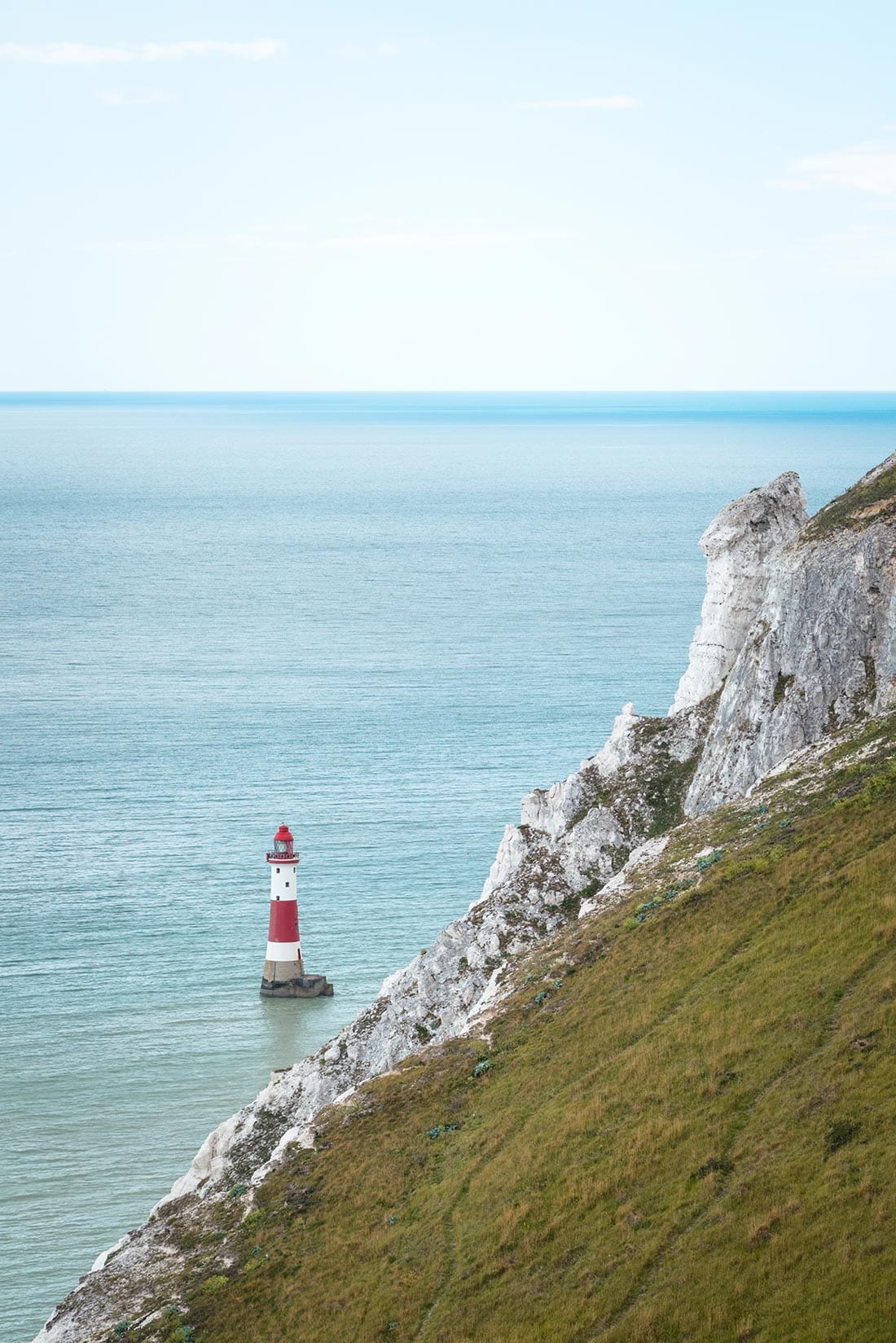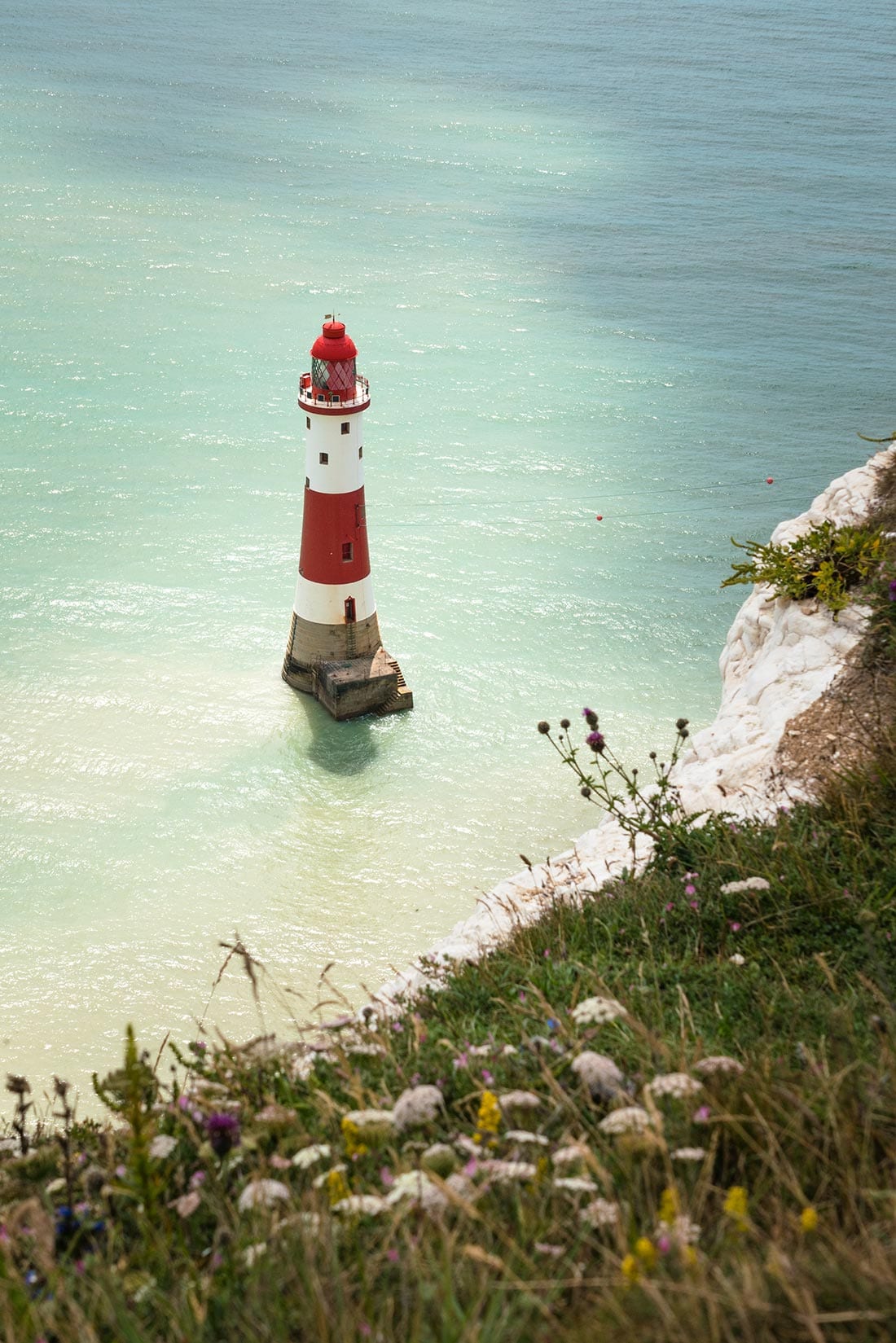 The main viewpoint on this section of the walk is of Beachy Head lighthouse. The walk is about 2 miles, so it will take you about 45 minutes to an hour walking from the Italian Gardens to Beachy Head lighthouse.
The Beachy Head lighthouse was built in 1902 and it is actually in the water of the English Channel. There aren't many lighthouses in the water around England, so this one is pretty unique. I can't tell you how many photos I took just of the lighthouse!
You can get fairly close to the cliff edge here so again, please be careful.
Section 3: Beachy Head to Birling gap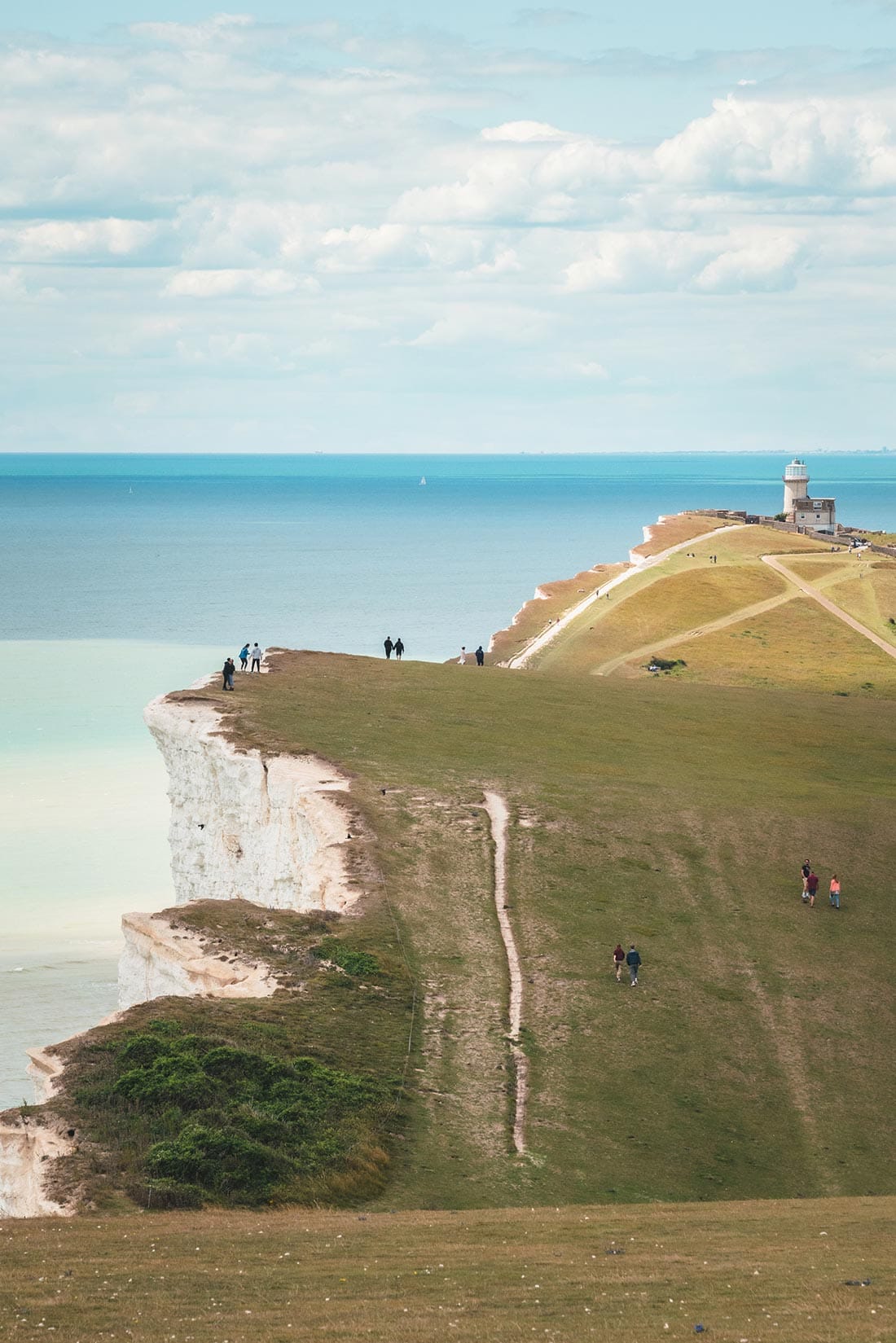 The next part of the walk is from Beachy Head to Birling Gap.
Birling Gap is a little coastal hamlet with a small scattering of houses. This is also where you'll find one of the best viewpoints of the Seven Sisters. It's an iconic image of England and probably my favourite viewpoints on the whole Beachy Head walk. Drink in the views guys because it doesn't get much better than this!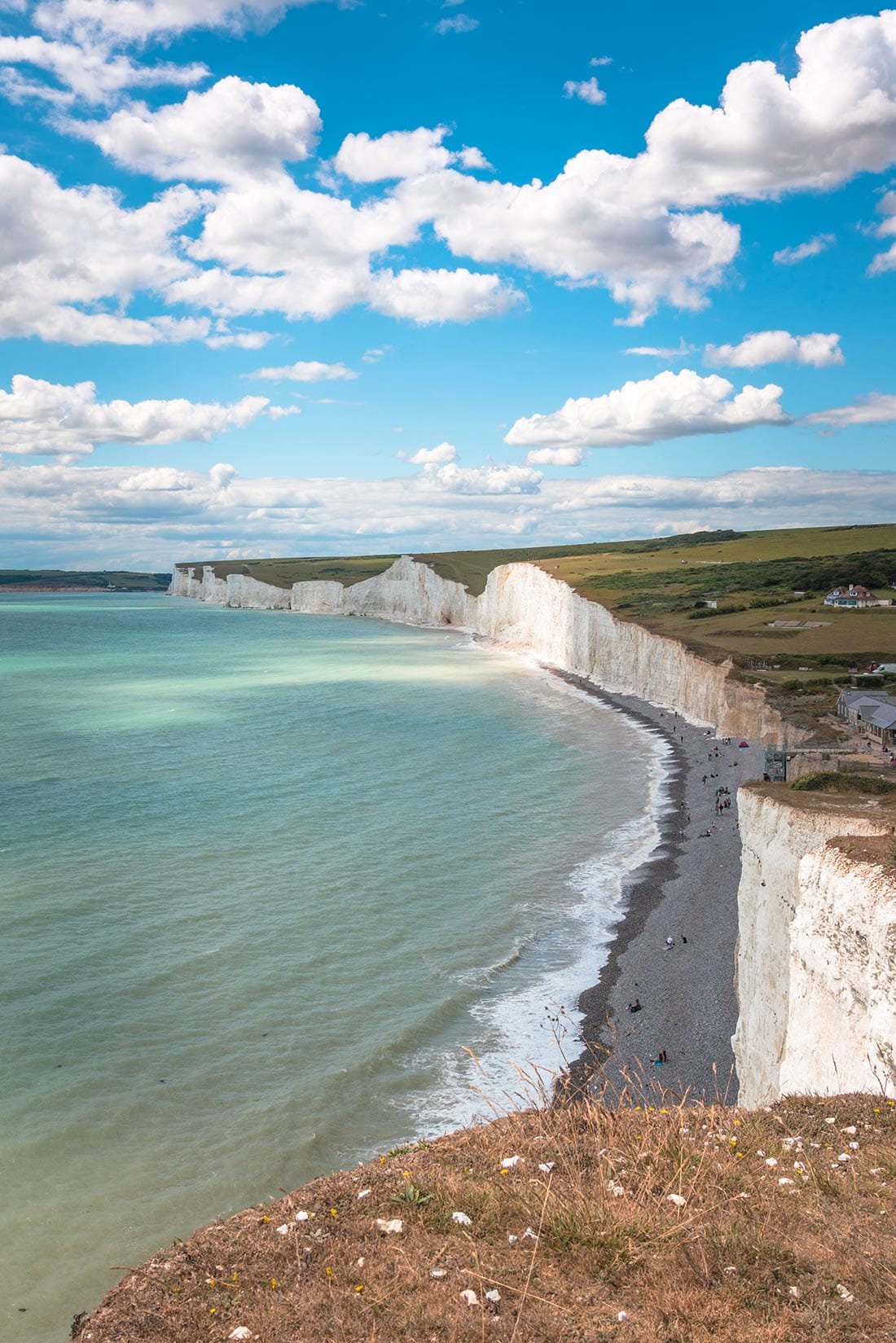 At Birling Gap you'll also find a staircase down to Birling Gap beach. There aren't many places with beach access, but this is one of them.
The beach here is a pebble beach, but it's really popular during the summer. There is plenty of parking around Birling Gap. There is a main car park and an overflow car park too.
Also, there's a small café here which is a good place to stop for a sandwich or a coffee. Alternatively, there's usually an ice cream van in the car park, so get yourself an ice cream and head to the beach.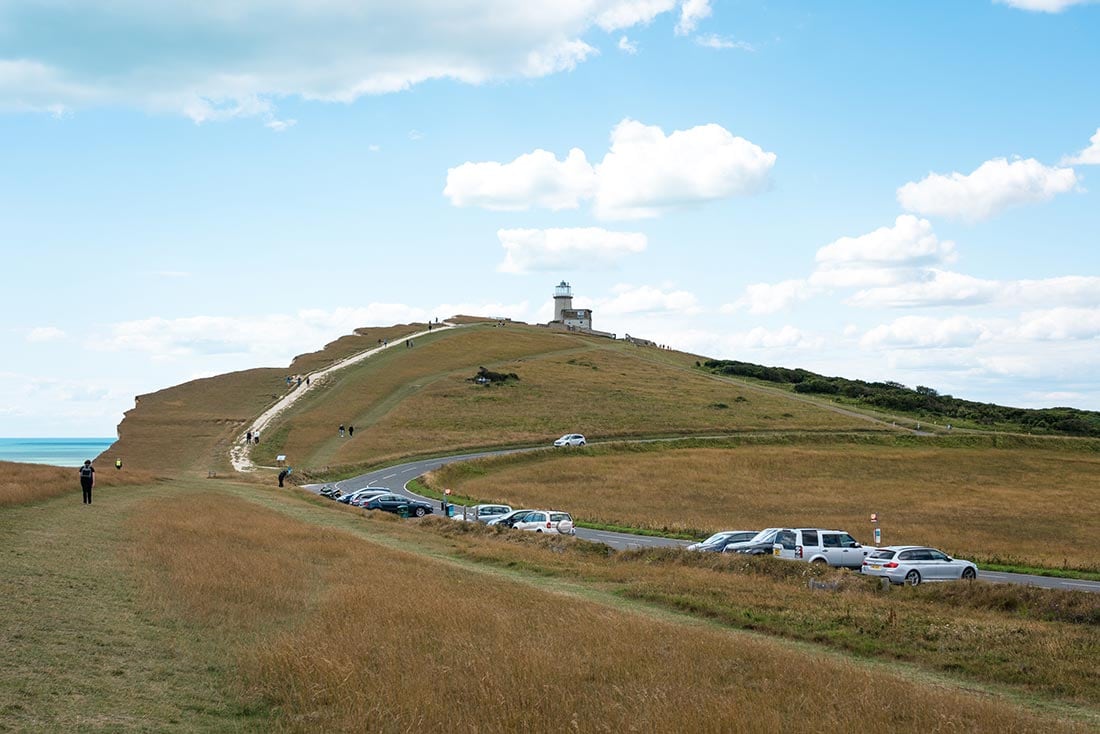 Another highlight on this section is the Belle Tout lighthouse. Originally built in 1832, this decommissioned lighthouse is now a gorgeous B&B that you can stay at.
With 360-degree views of the English Channel and the Seven Sisters, this is such a stunning place to stay at. It's definitely on our bucket list of unusual accommodation that's for sure!
In total, this section of the walk is about 2 miles which will take you around 40-50 minutes.
Be warned though, this is one of the steepest sections of the coastline with lots of up and down hills. It never looks like much until you're staring up at a huge hill to climb. It does always level off fairly quickly though.
Section 4: Birling Gap to Eastbourne Pier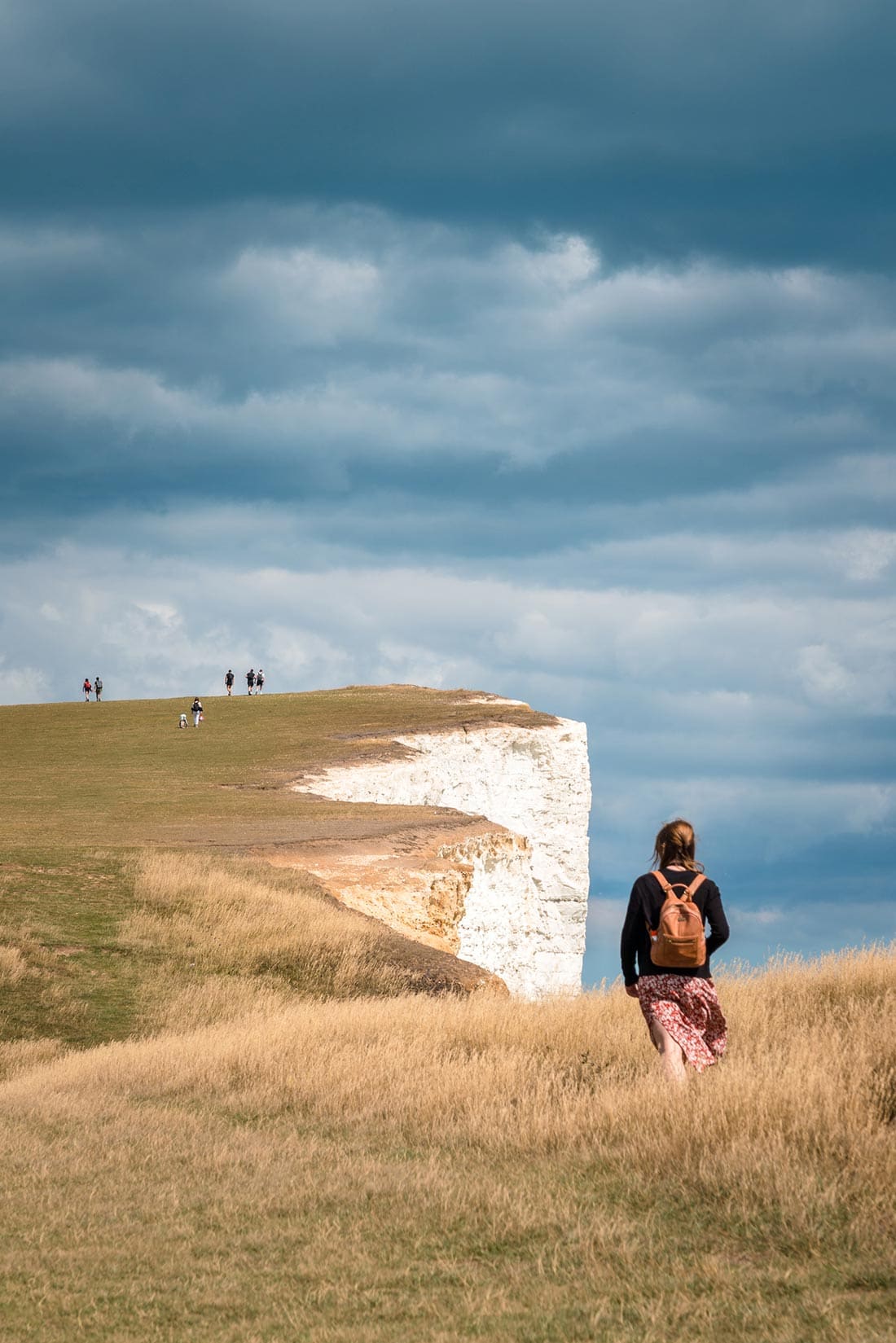 Now that you've made it all the way to Birling Gap, you've got to turn around and head back to Eastbourne Pier.
For those of you who want a different route back you can do the Beachy Head circular walk. This takes you through the fields on a different path back to Eastbourne. However, we didn't do this as I couldn't get enough of the cliff views. For me, this is what the walk is all about, and the walk back to Eastbourne is just as spectacular.
In total, the walk from Birling Gap to Eastbourne is 5.5 miles. This will take you around 1:30 to 2 hours to walk.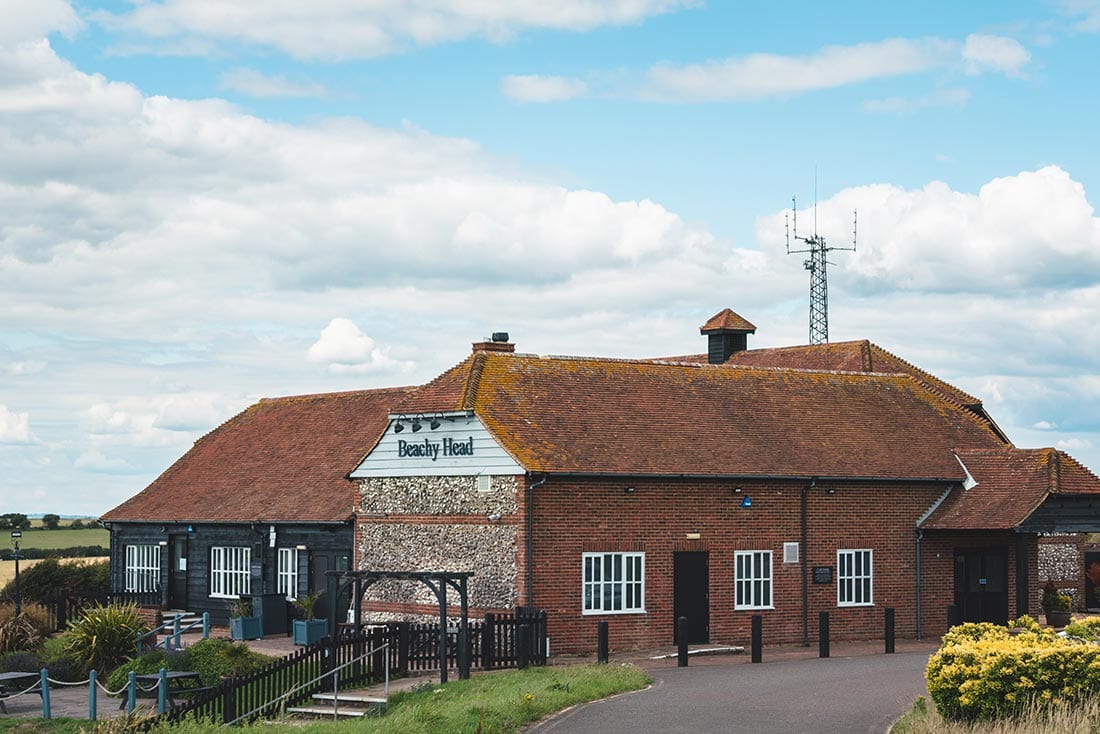 I would recommend stopping off at The Beachy Head pub along the way though. This breaks up the journey and gives you a good excuse for a well-earned drink.
As you'd expect with a pub on the South Downs Way, the views are pretty special. The food at the pub is top notch too for those of you planning lunch or dinner.
There are also a number of pubs and restaurants back in Eastbourne. We were a bit cliched and went for fish and chips at Harry Ramsden's next door to the pier. It's very cheap and the fish is delicious!
How long does the Beachy Head walk take?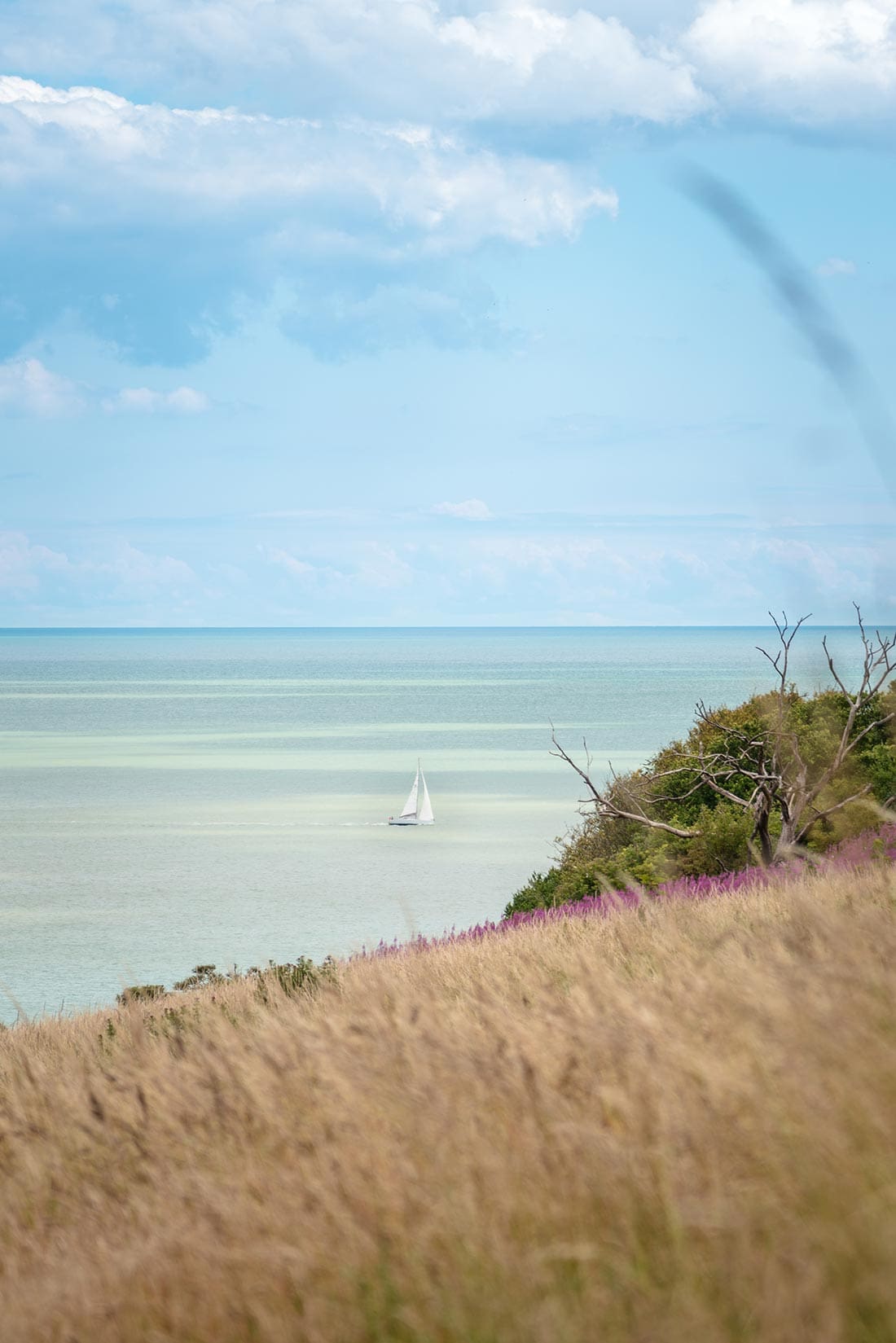 In total, the route from Eastbourne to Birling Gap walk and back again is around 11 miles.
This should take most people anywhere between 3 to 4 hours to walk. However, I would factor in about 4 to 5 hours as it's well worth stopping off at a few viewpoints along the way.
Also, we bought a packed lunch with us to eat at the top of the cliffs, so that added on some time too. I think we clocked up something like 30,000 steps from the day, so this is definitely a moderate walk.
Can I bring my dog?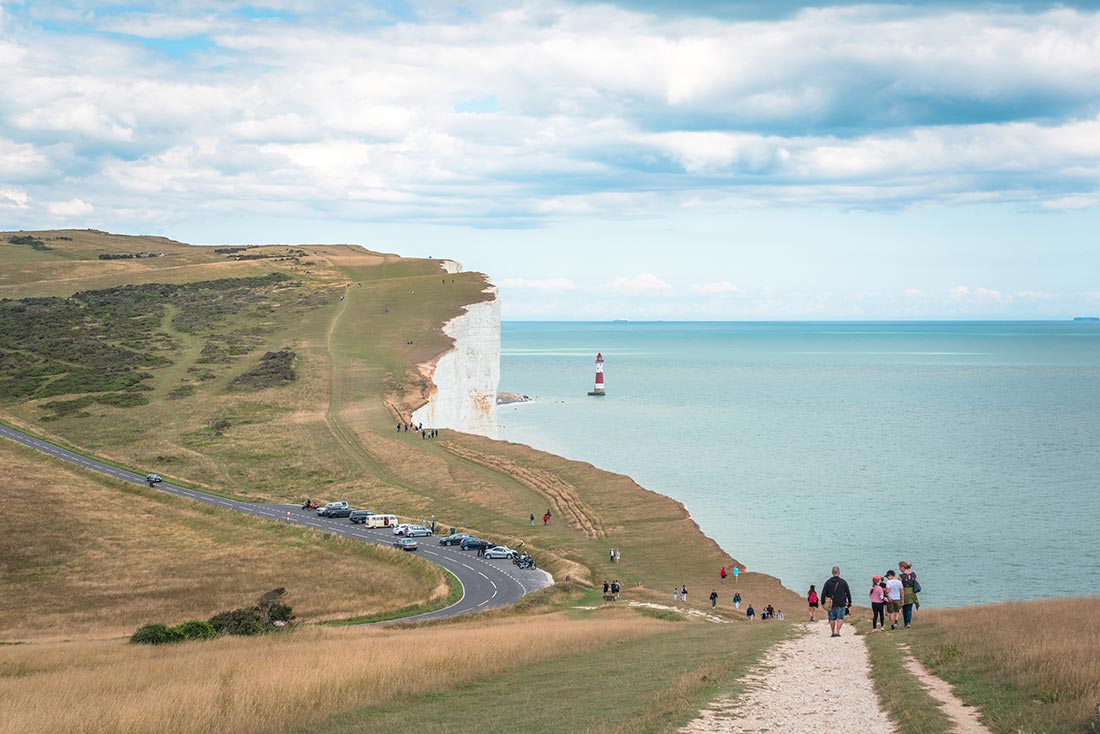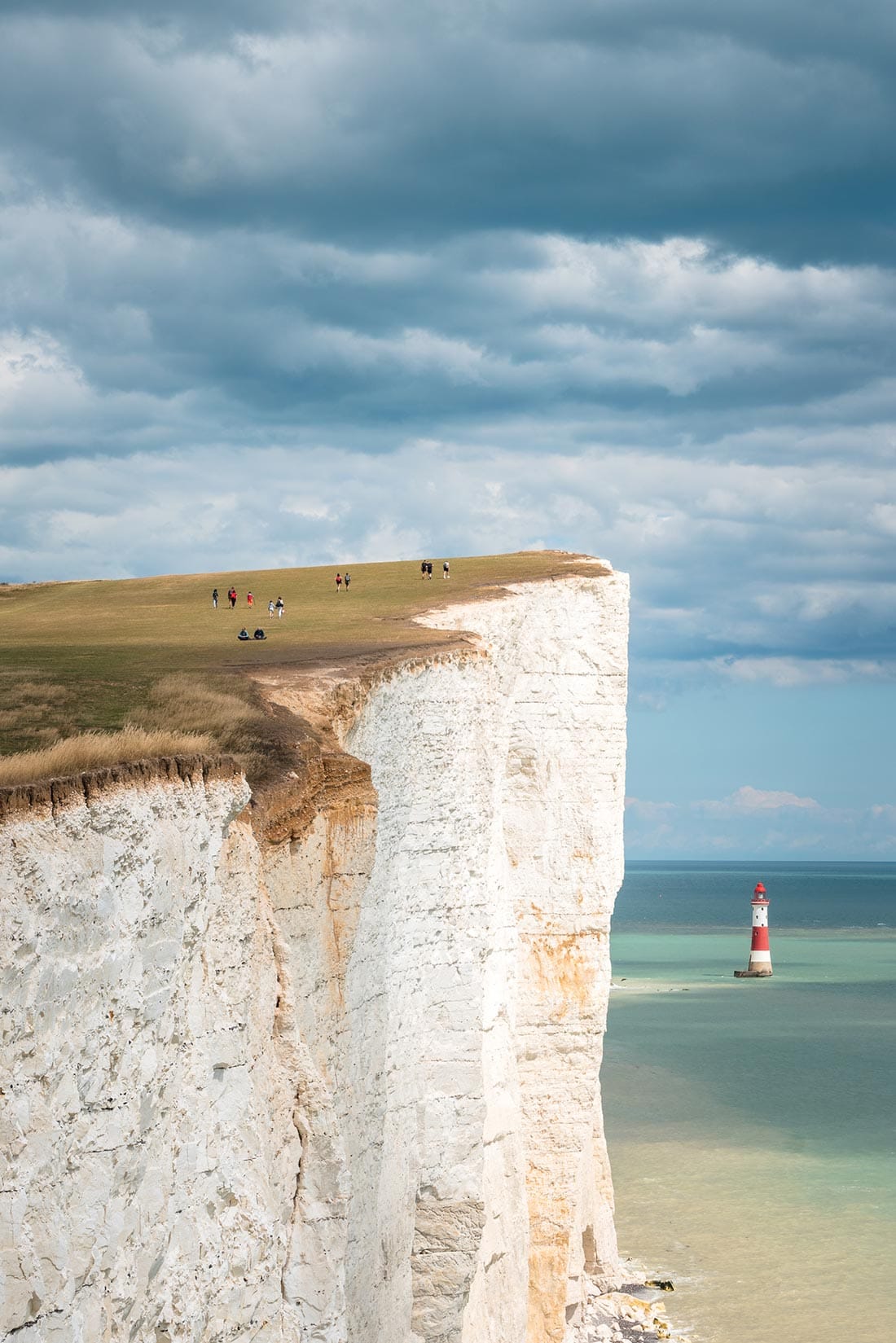 Yes, definitely! This East Sussex walk is very dog friendly and I saw a number of dog walkers on the path.
I will say it's a good idea to keep your dog on a lead though. Obviously being high up on the cliffs it's better to be safe than sorry.
Beachy Head parking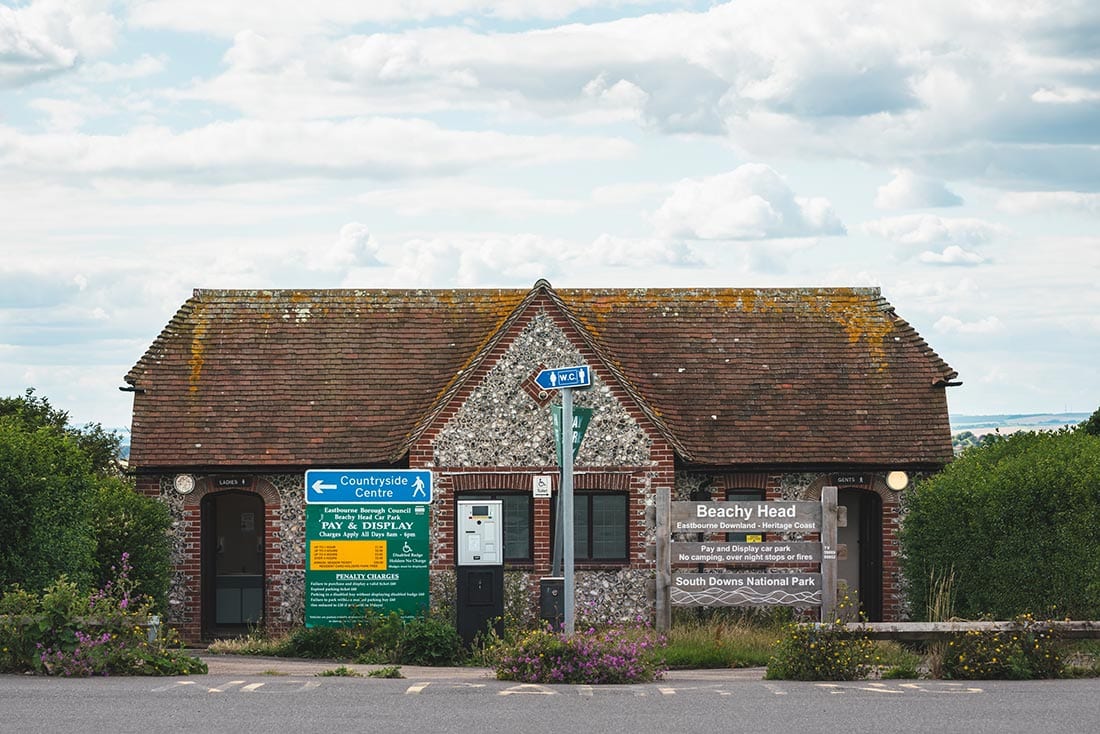 For those of you who are driving to Beachy Head, there are a number of parking options.
The first is the Beachy Head main car park which is next door to The Beachy Head pub. This is a paid car park that costs £1 per hour or £5 for more than 4 hours. Oh, and there are public toilets here too.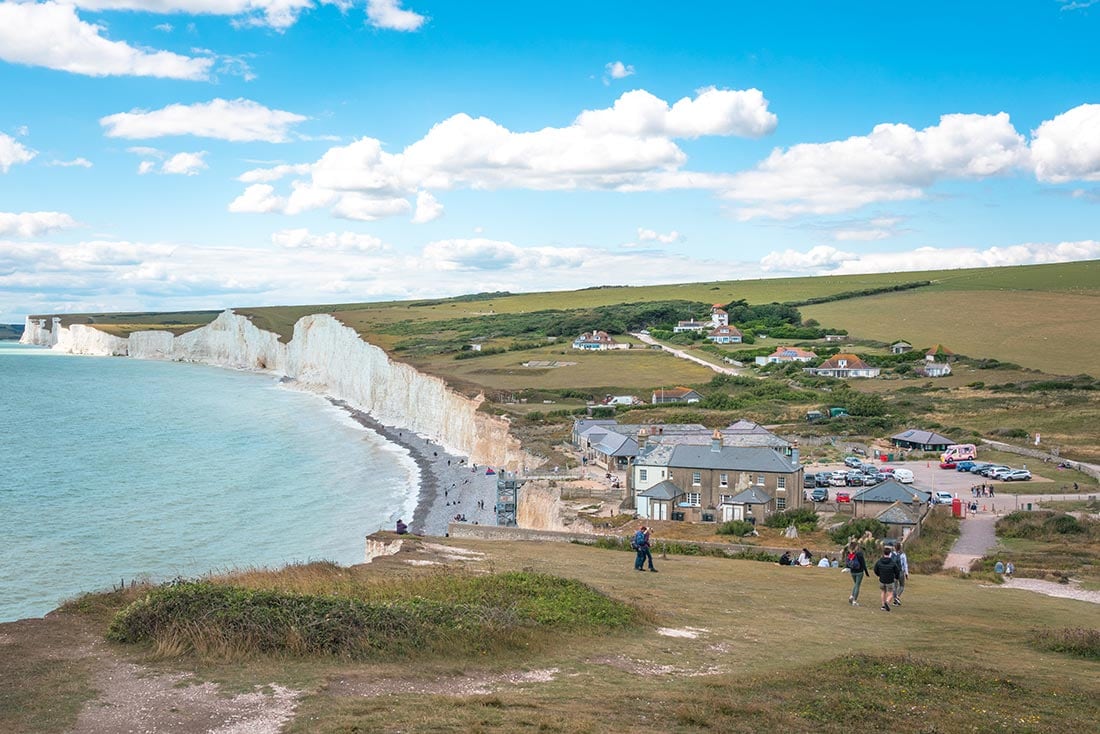 There are a couple of other car parks further along the headland. One is near Beachy Head lighthouse, and the other is called Shooters Bottom car park – this is near Belle Tout lighthouse.
The final car park is at Birling Gap next to the cafe. All of these are paid car parks.
Travelling from London to Eastbourne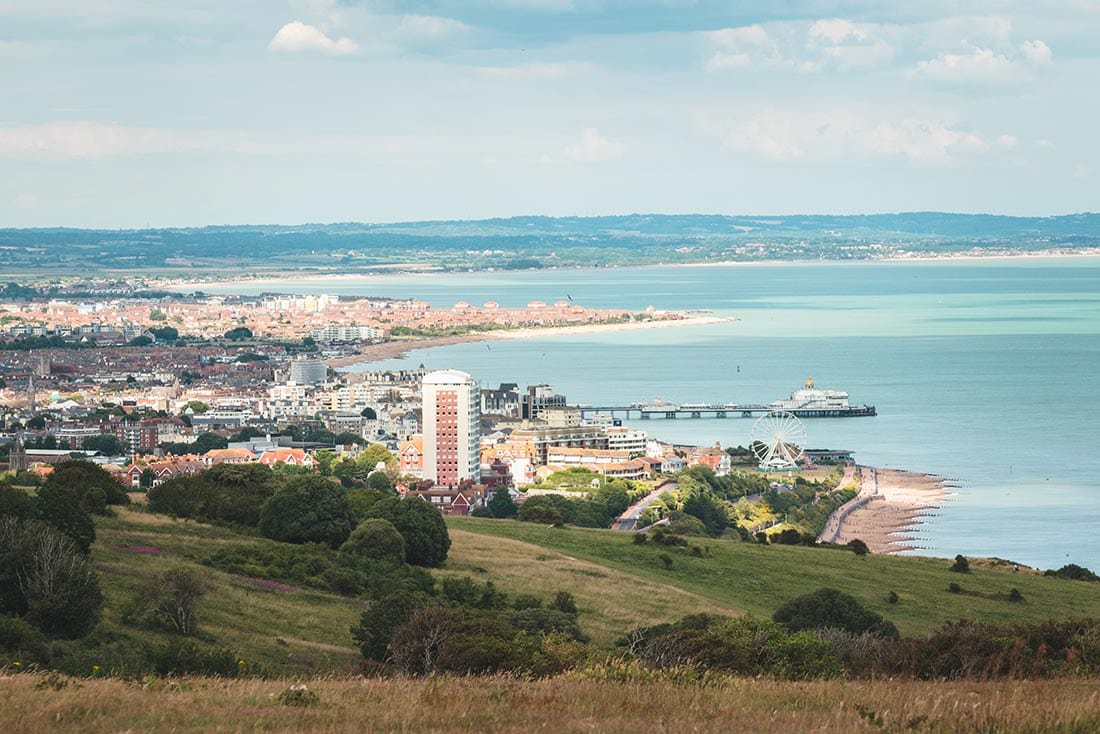 One of the reasons this is such a good day trip from London is because it's so easy getting here.
There are trains every 30 minutes from either London Victoria or Clapham Junction taking you all the way to Eastbourne. The total journey time is 1h:25m.
Also, the best bit – if you book a couple of weeks in advanced you can get an off-peak return ticket for just £10. That's such good value for money for a day trip from London.
You can book your train tickets here:
Check availability & latest prices now
Alternatively, if you're looking to go on a full-day tour where everything is taken care for you, then check out this amazing Seven Sisters tour from London. This is particularly good if you want a guide or a group to walk with.
Walking packing list
Usually when we go out on these walks, we're spending all day out and about in the countryside. Because of that, there are some things that we always bring with us and recommend to others. Hopefully one or two of these items can help make your walk that little bit more enjoyable!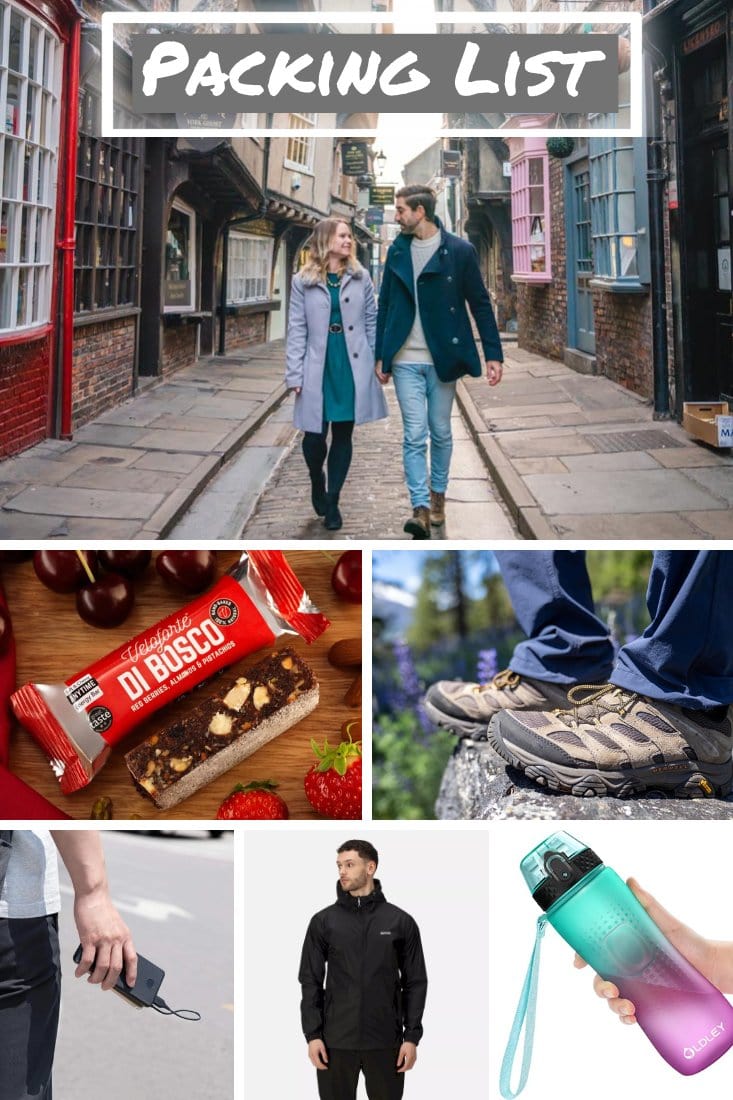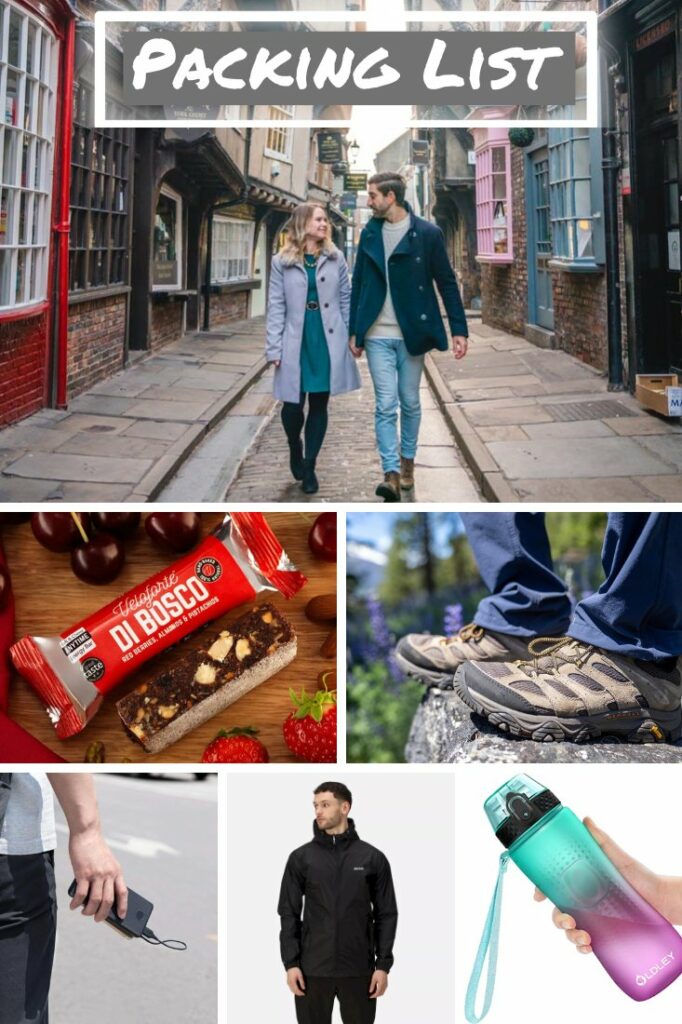 ---
Enjoyed this blog post? Then make sure you Pin it for later!