This 10-day England itinerary takes you on a tour of the most famous sights in the country, plus a few hidden gems!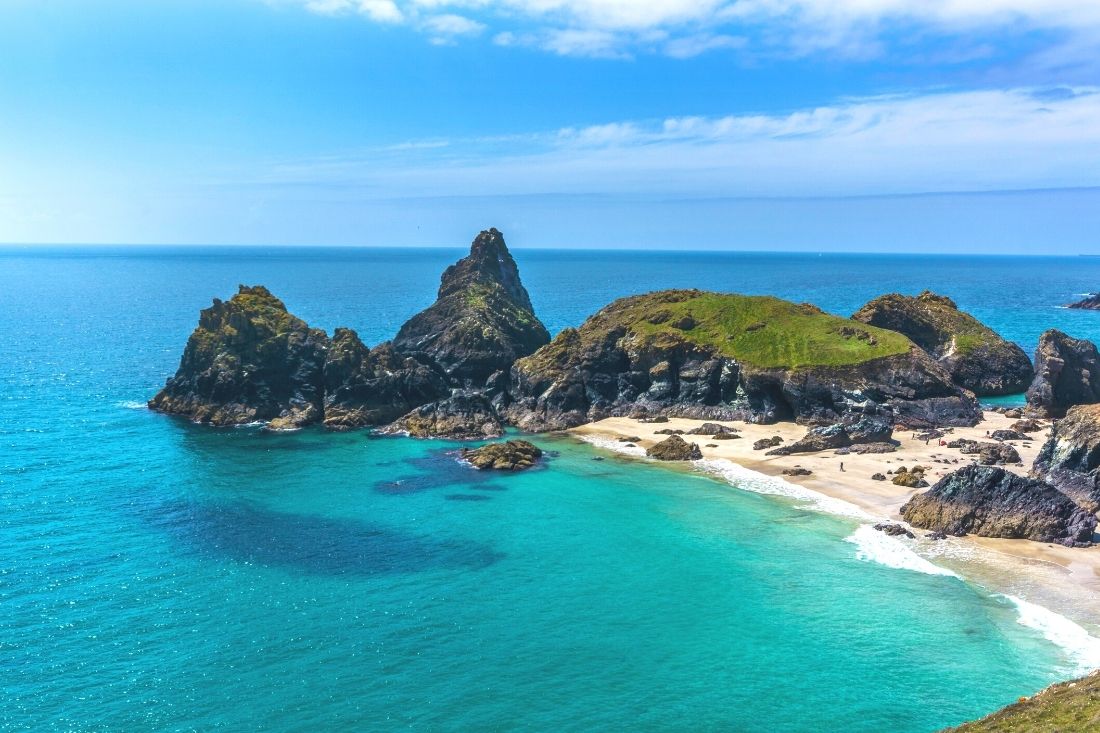 If you're planning a trip to the United Kingdom, it's hard to know where to start. The first big decision is do you fancy spending all of your time in England, or perhaps venture to Wales or Scotland too? While Britain isn't a huge island (you could drive from Land's End in the south to John O'Groats in the north in under 15 hours) the scenery is varied and you'll want to take your time.
If it's your first visit, I'd recommend focusing on England, and spending at least a week travelling around. You can move at a fast pace and visit a new place each day, but if you fancy a more leisurely trip, you'll probably want to allow a minimum of 2 days in some of them, especially when you factor in the travel time.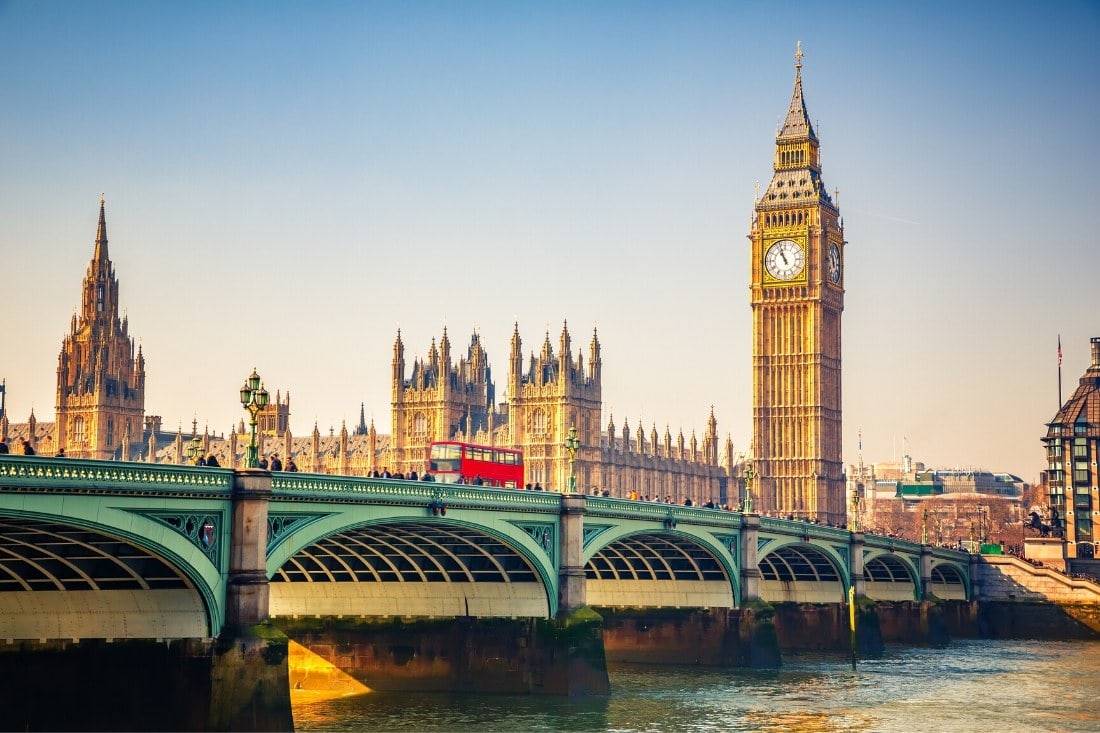 Coming up is a 10-day England itinerary packed full of the best sights in the country. I'll admit it's been really difficult to choose where to include. There are SO many other places that are equally as beautiful, but this route gives you a nice variety.
From London's museums and iconic landmarks, to the epic beauty of Dorset's Jurassic Coast, Bath's history and the landscapes of the Lake District, this itinerary has it all! If you want to wander through streets that could feature in Harry Potter or soak up the romance of where The Holiday was filmed, there are some iconic movie locations on this route too.
The easiest way to travel around England is by car. It'll give you the flexibility to get off the beaten track, visit some unique destinations and pack as much into your trip as your time allows. However, if you'd rather use public transport, all of these locations are accessible by trains or buses too.
---
10-Day England Itinerary: The Best Sights And Attractions In England
2 Days In London
There's SO much to see in the UK's capital, you could easily spend a week exploring the city. For this 10-day England itinerary I've suggested you spend 2 days in London and pack in as much sightseeing as you can.
If it's your first time in London you can't miss the key landmarks. Watch the changing of the guard at Buckingham Palace, see London from a different angle from one of the 32 pods on the London Eye, check the time at Big Ben, explore Westminster Abbey, wave to Nelson in Trafalgar Square, see Tower Bridge open for a tall ship, see the crown jewels sparkling inside the Tower of London and step inside St Paul's Cathedral. It sounds like a lot, but you can see so many sights with a long walk along the River Thames.
One of the best ways of doing all of this is on a bus tour. We really like this vintage open-top bus tour which is just oh so quintessentially British. This tour has a guide explaining all the top sights.
Alternatively, another tour we love is this half-day bike tour. In 4 hours you get to ride around London taking in all the sights – it's a really cool way of seeing London, especially on a bright sunny day.
If you love museums, take a trip to South Kensington and venture inside the impressive Natural History Museum and Science Museums. They both have lots of interesting interactive exhibits and are great for families.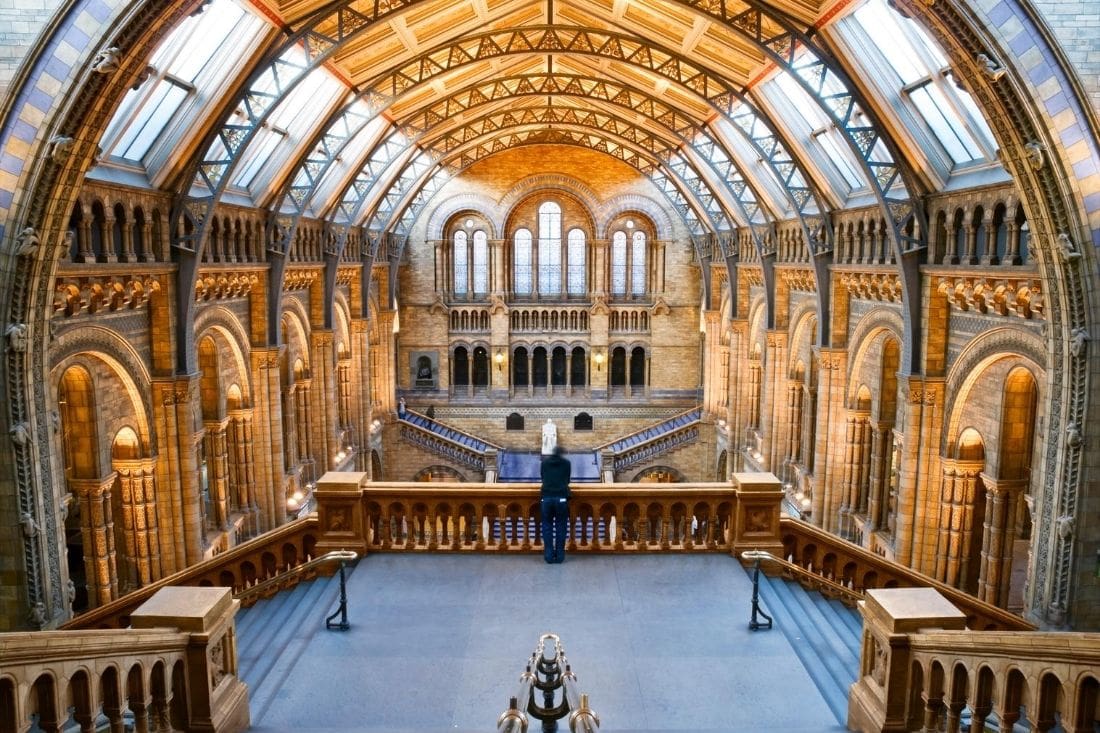 For tasty food, take a wander through Borough Market or Camden Market. If you love architecture, how about a little tour of Notting Hill. The pastel coloured houses are like something out of a kid's book. Or for a great view, walk to the top of Primrose Hill. It's one of our favourite spots on a sunny day.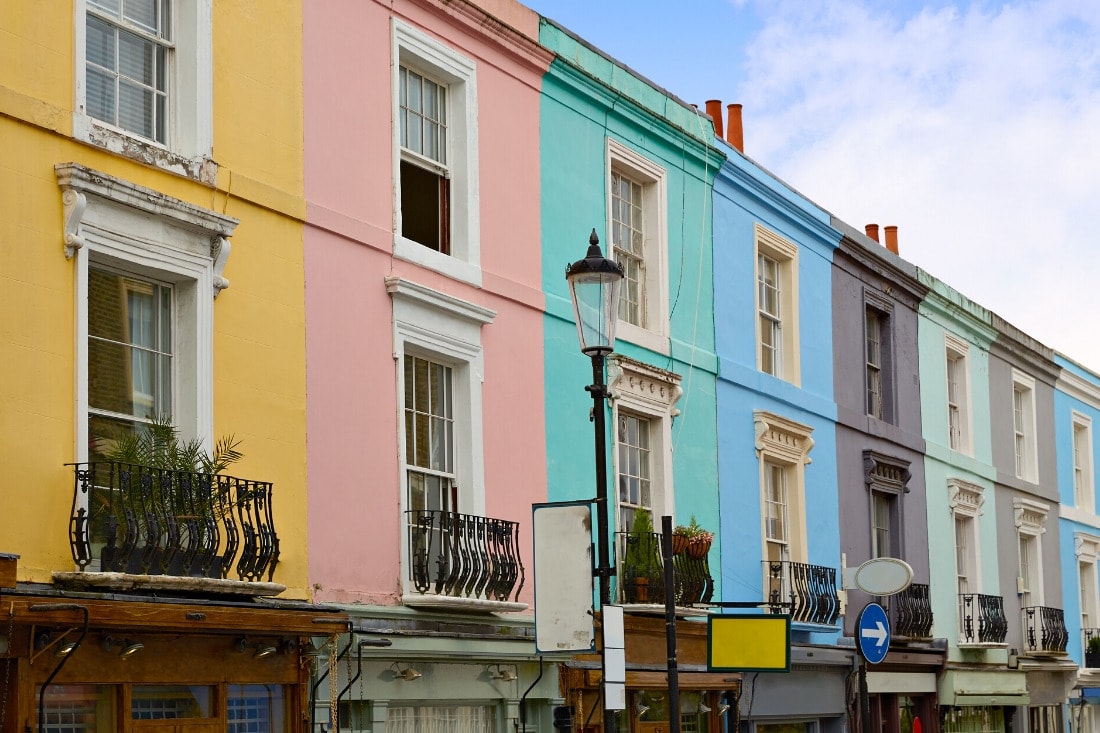 The easiest way to get around London is using public transport. You can either pick up an Oyster Card (a contactless travel card) or use your own contactless bank card.
1 Day In Brighton
After a great few days in London, it's time to escape to the coast. Brighton is one of the best seaside day trips from London by train (journey takes one hour) and a gorgeous place to explore on foot.
There's the pier which is crammed full of fun rides, amusement arcades and food outlets wafting the sickly scent of donuts through the air. There's a mammoth pebbly beach, lined with little art galleries, gift shops and restaurants.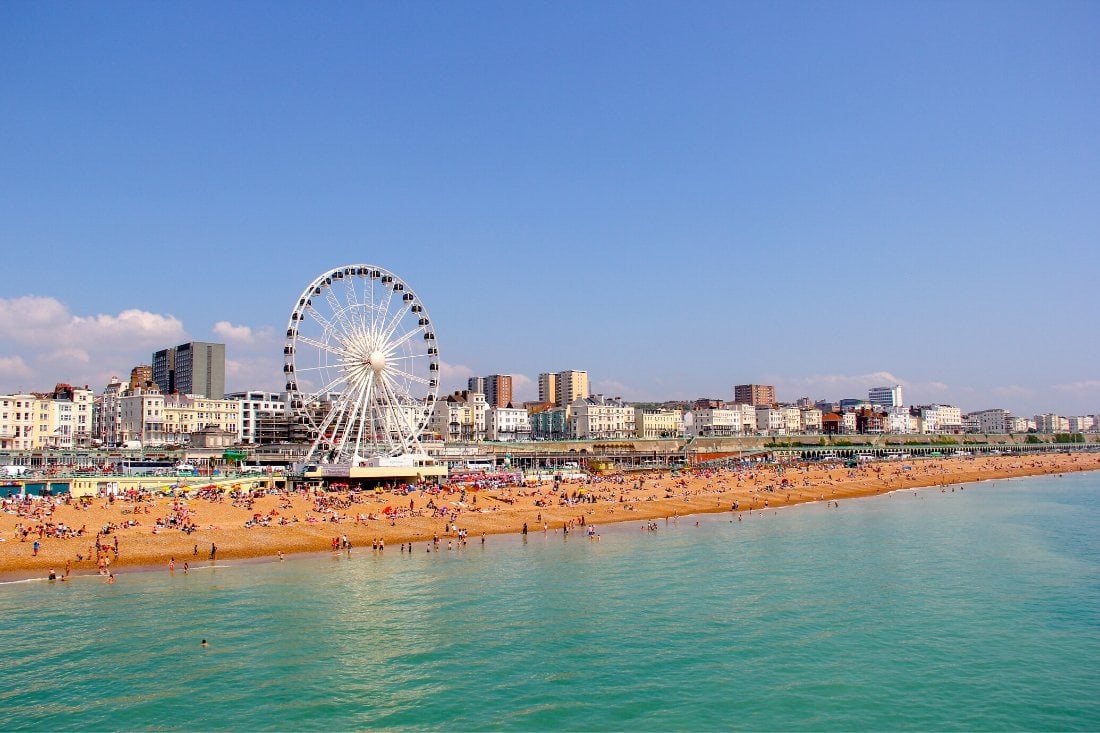 For a great view of Brighton, you could take a trip on the i360 – a tourist attraction which offers great views of the area. Plus, there are some gorgeous hotels on the seafront if you want to stay overnight.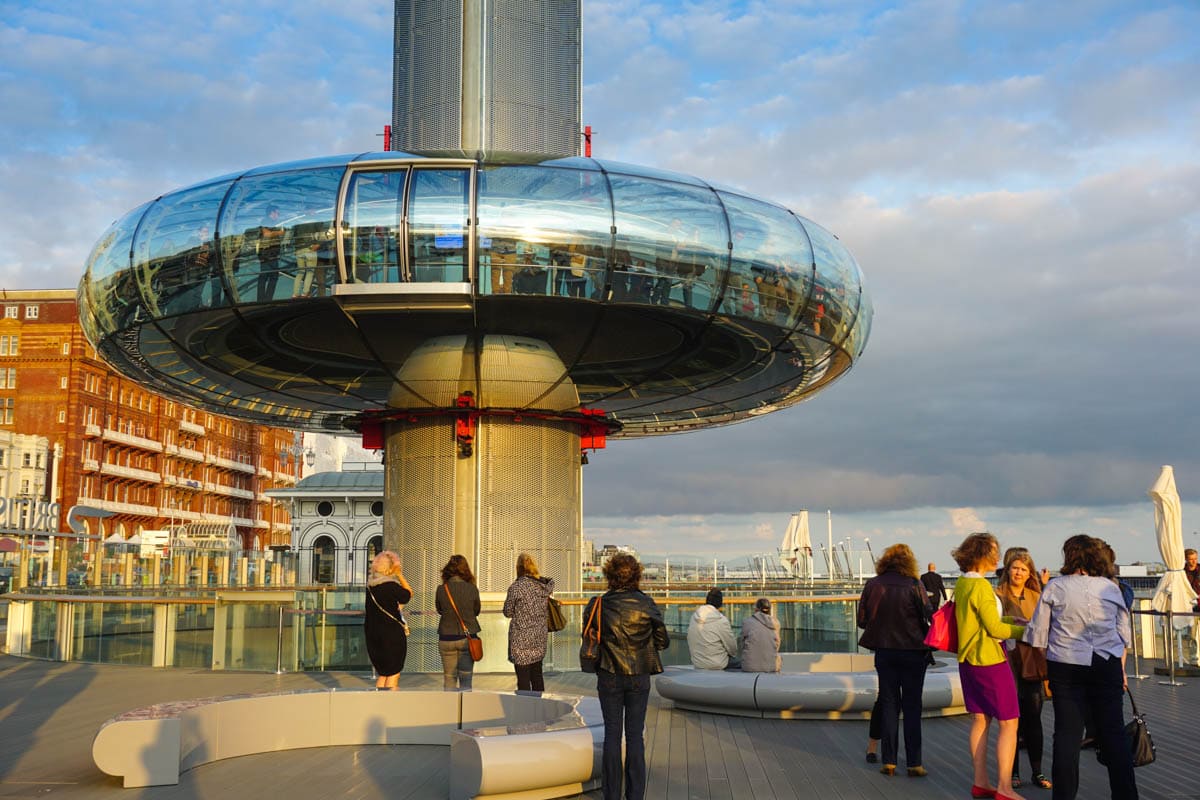 One of our favourite things about Brighton is the shopping scene. The Lanes and North Laine are full of character, and are THE place to visit for independent stores, quirky cafes and restaurants. This is a great place to shop for vintage jewellery and bohemian clothing.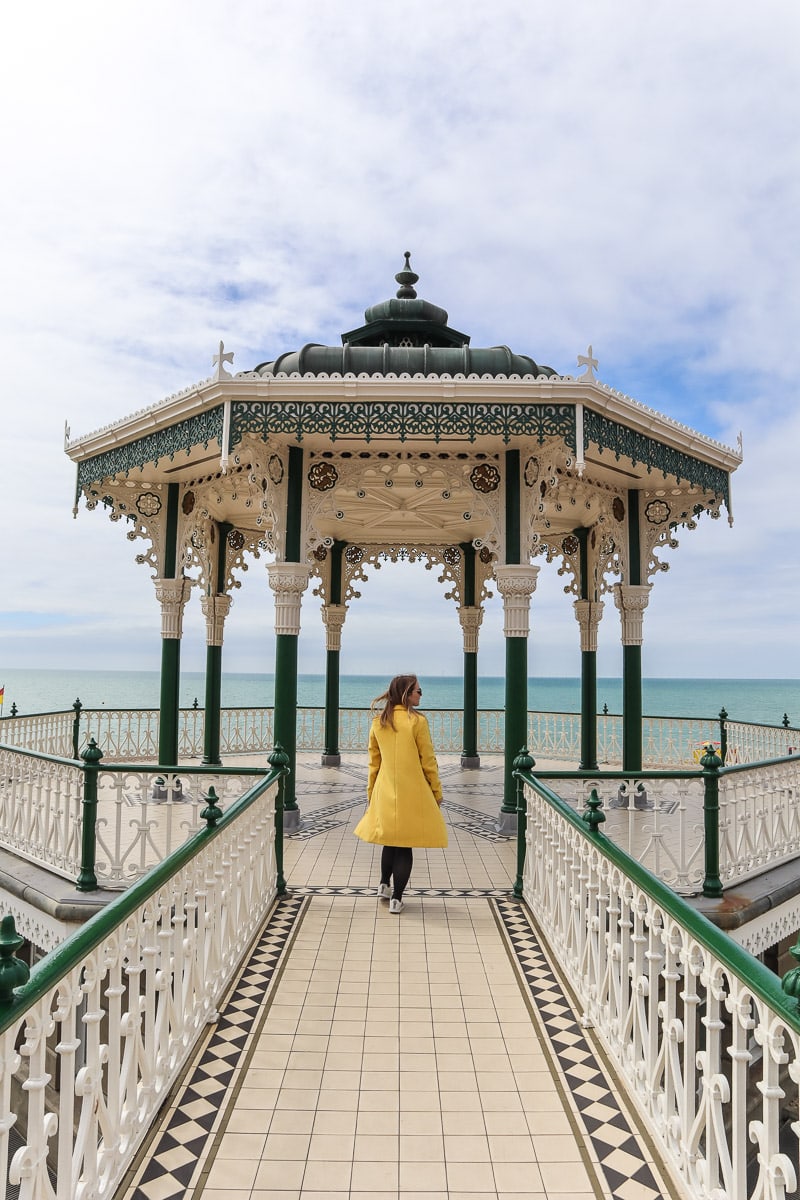 Once you've done all of that, you'll definitely have earned some fish and chips on the beach. Just watch out for the seagulls overhead – they're always hungry!
1 Day In Dorset
I was debating whether to recommend two days in Cornwall, or break up the journey with one day in Dorset. Needless to say, Dorset won! I visited last year for the first time and would definitely suggest you include a stop there on your 10-day England itinerary.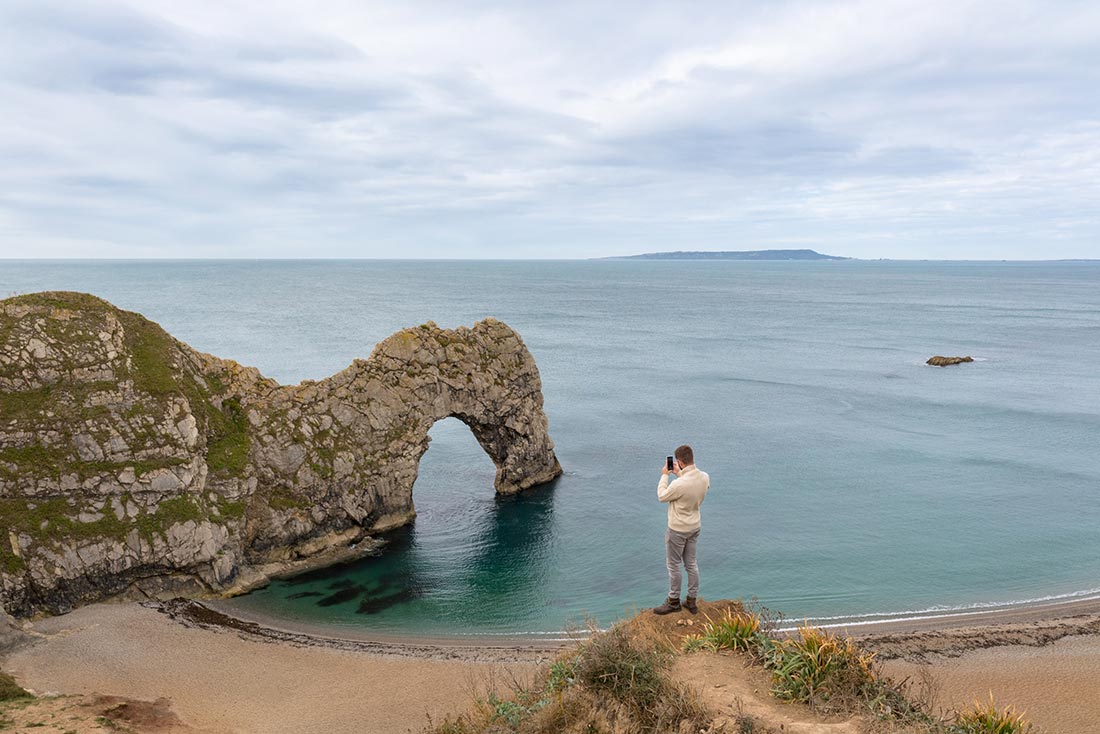 Dorset is known for its dramatic coastline, known as the Jurassic Coast. I'd recommend the clifftop walk from Lulworth Cove to Durdle Door – England's iconic rock arch. If you have time, you could also do the walk from Studland Bay to Old Harry Rocks. It's another beautiful spot, with huge chalk stones standing in the water.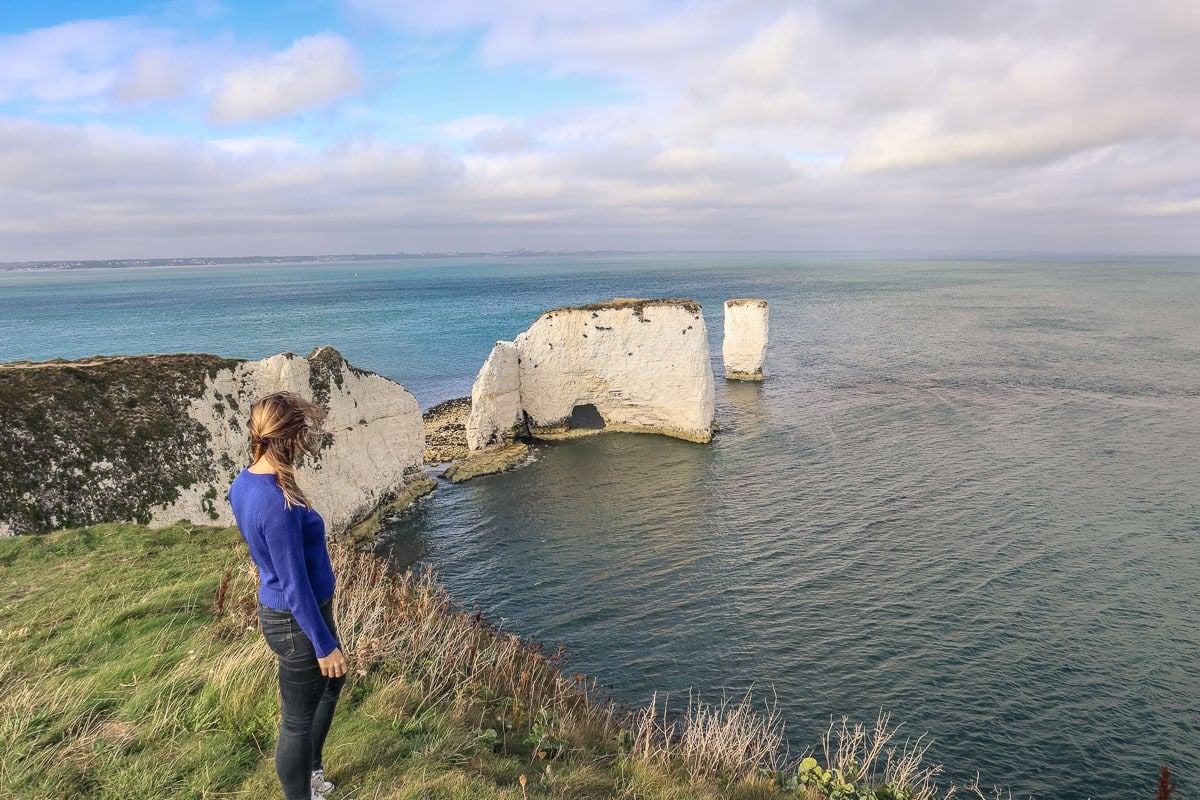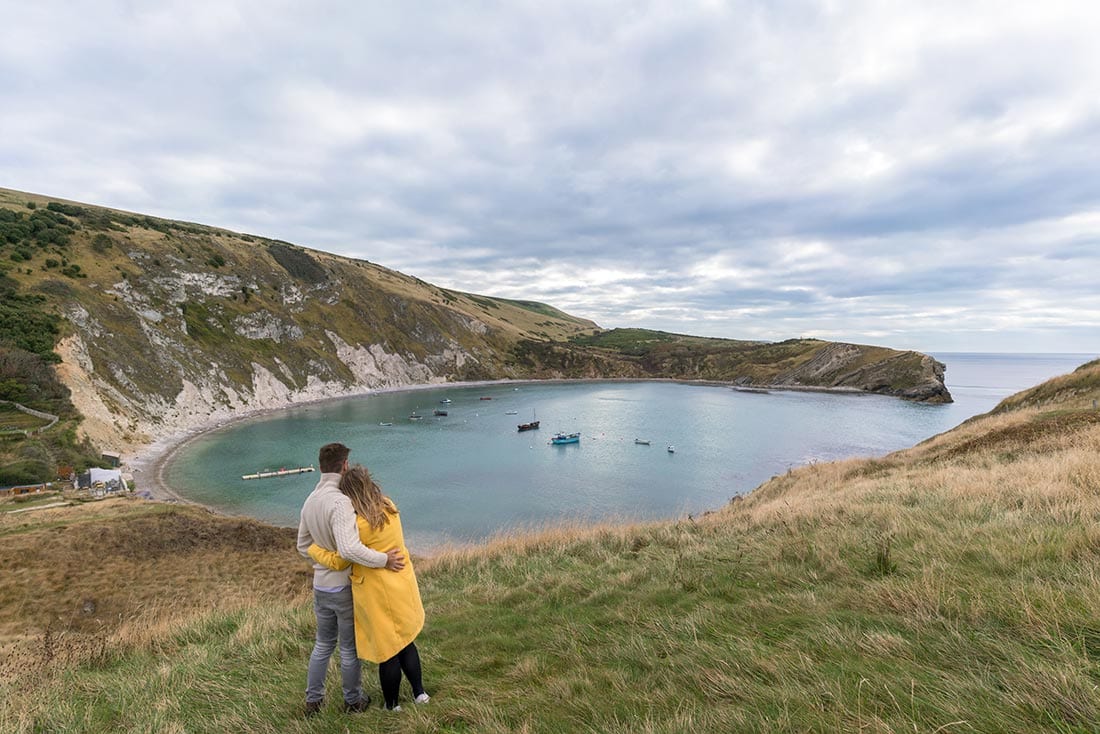 Alternatively, if you fancy a more relaxing day you could drive to West Bay to see the enormous limestone cliffs, which show the falling sea levels from over 175 million years ago. Or enjoy the adorable English villages of Milton Abbas or Abbotsbury.
Both have main streets lined with charming thatched cottages, many decorated with pretty plants and flowers. It's got a quaint English charm!
Alternatively, if you're basing yourself in London for your England itinerary, then this is an amazing 5 day tour of Dorset and Cornwall. On this tour EVERYTHING is taken care of for you, so you don't need to worry about transport, tickets or anything else like that.
1 Day In Cornwall
Cornwall is one of my favourite parts of England. This southern region of mainland Britain is where you'll find a spectacular rugged coastline, top surf beaches and some of the best fresh seafood in the country. It's a walker's paradise, and a great place for day hikes along the South West Coast Path.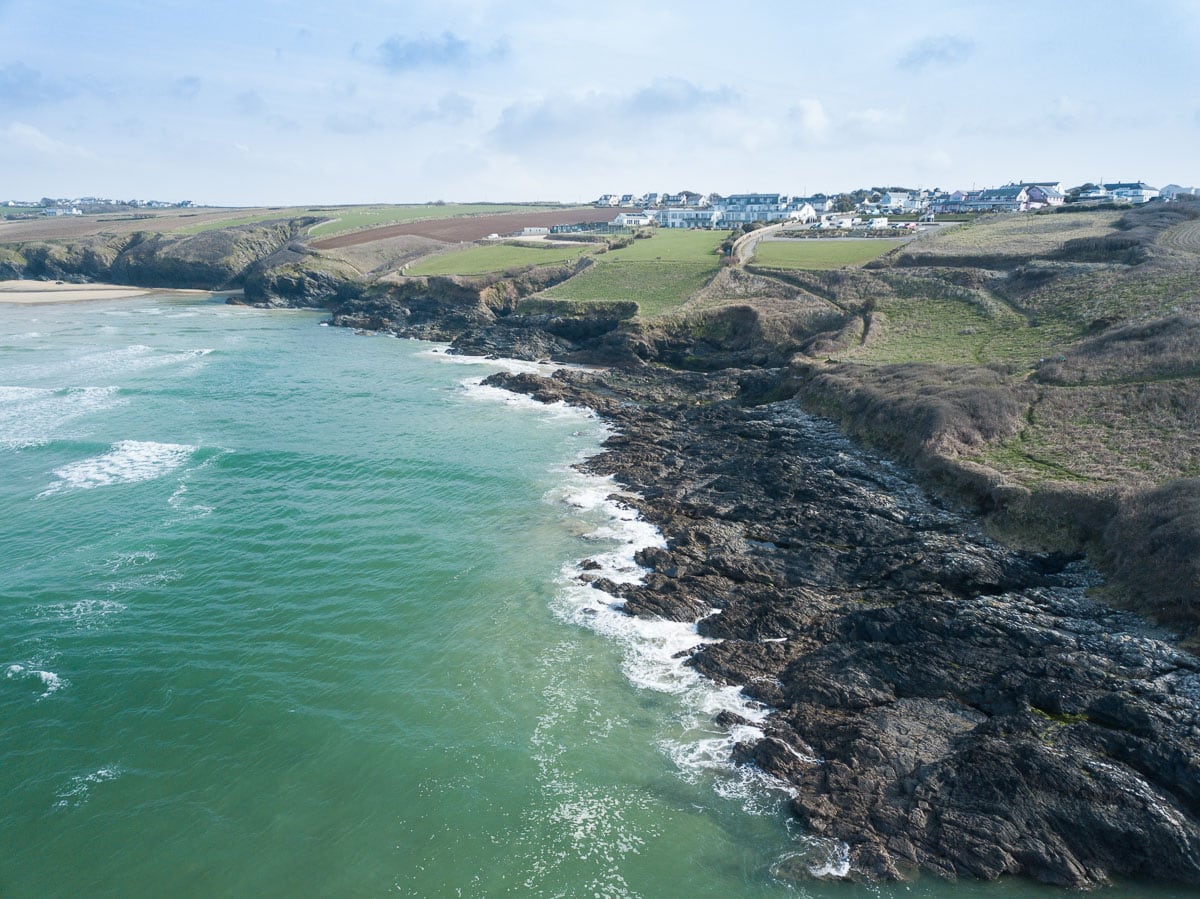 The Cornish coastline is stunning – it's no wonder it's one of the top places for people to go on holiday in UK. For beach time head to Fistral Beach (Newquay's famous surf beach), Bedruthan Steps (epic rock views), Pedn Vounder (might have you fooled for the Caribbean) or Kynance Cove (with its incredible rock formation).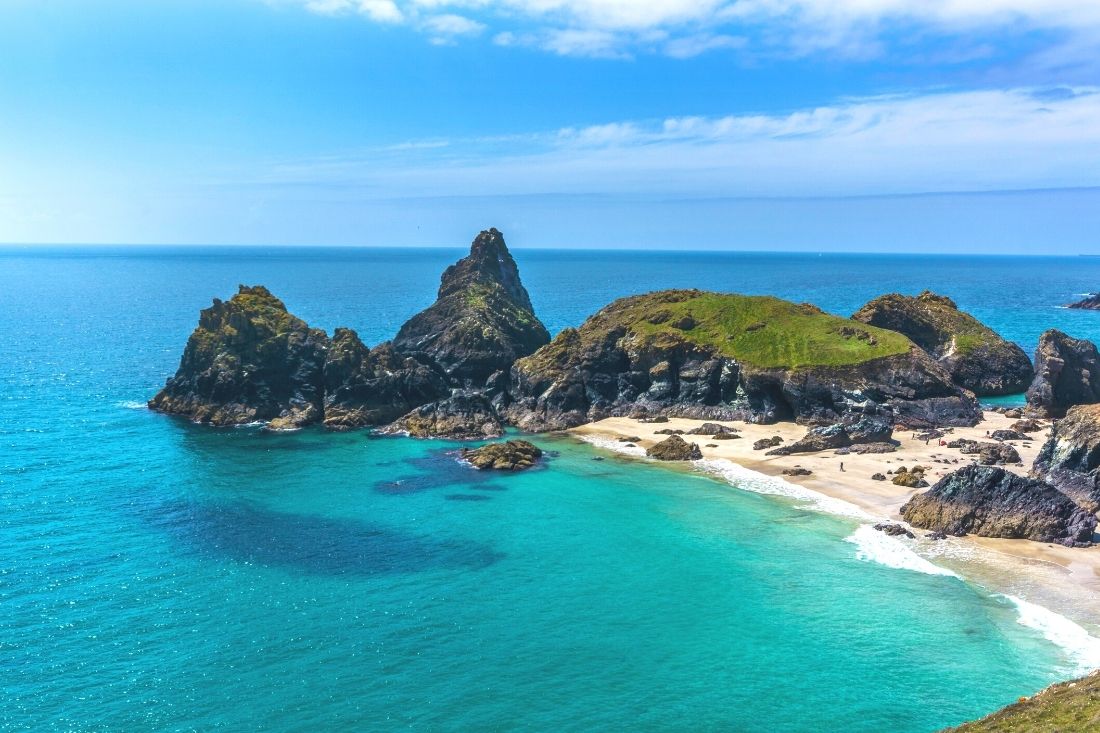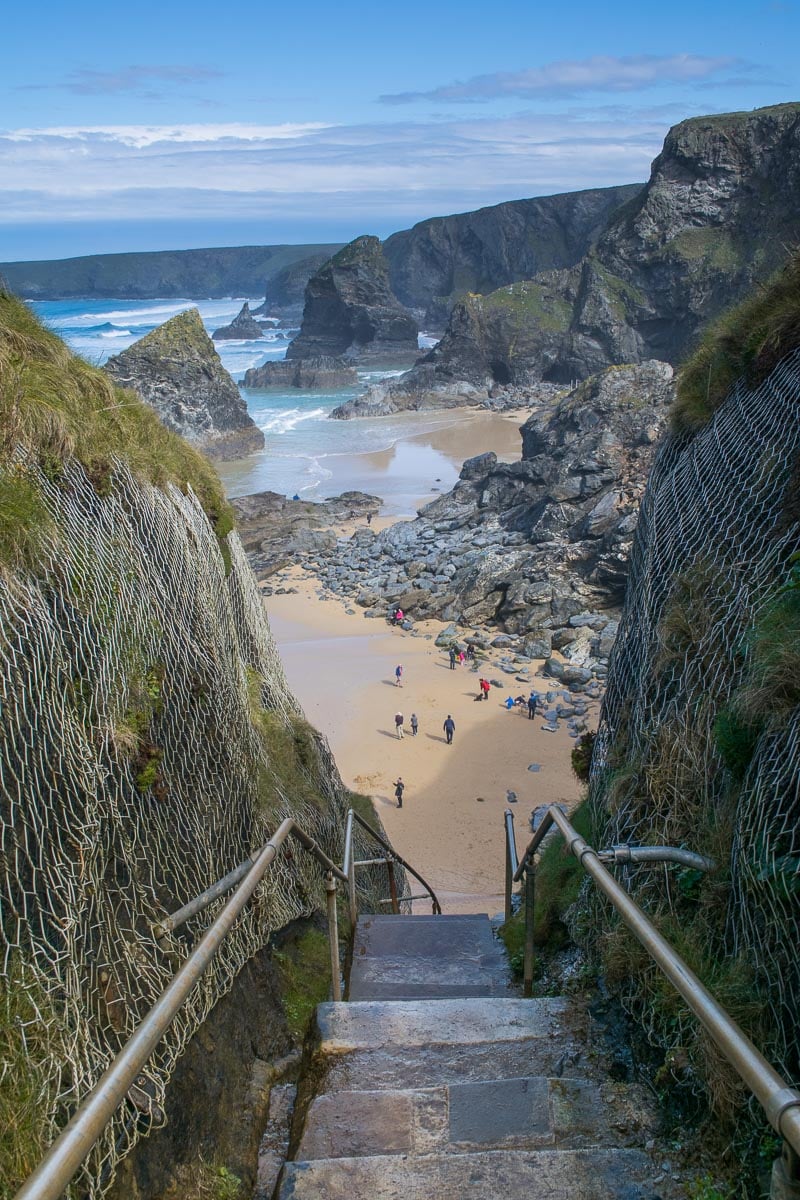 Alternatively, you could focus on Cornwall's food scene. There are lots of great restaurants dotted around the county, but the most famous town for gastronomy is Padstow.
Legendary chefs Rick Stein and Paul Ainsworth have launched a culinary empire in the town, and there's a nice mix of high-end to budget friendly options. Most of them involve fresh fish and seafood brought in daily by fisherman in Padstow Harbour. Read our guide to the 13 best places to eat in Padstow before you go!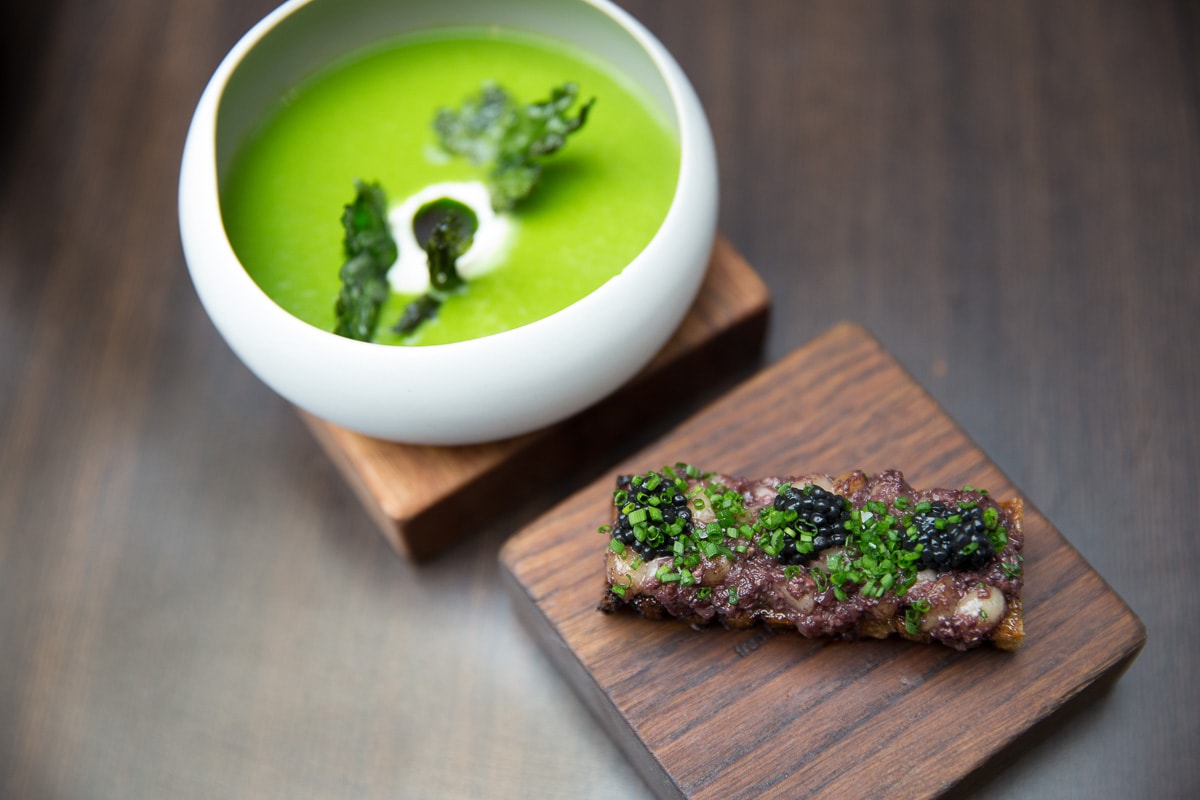 1 Day In Bath
Bath is one of England's prettiest cities. Most buildings here are constructed from Bath stone – a beige limestone which gives the city a certain uniformity. It's a very walkable city, and one of my top recommendations would be to get lost in the pretty streets.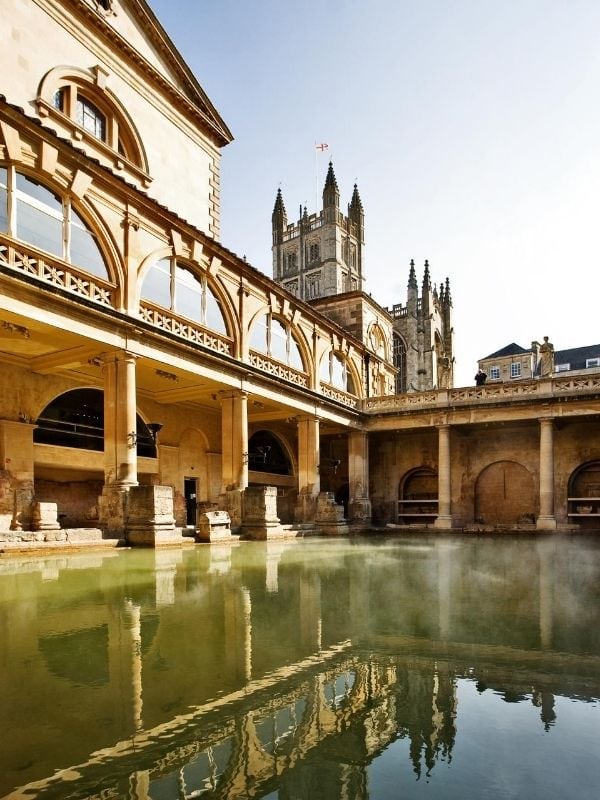 There are a few highlights not to be missed. If you're a lover of history, the city of Bath offers a lot. First time visitors must visit the Roman baths. It's incredible to learn about the ancient ways of the Romans and their impact on modern civilisation.
For the best views, I'd recommend climbing the tower of Bath Abbey (bookable as part of a guided tour). It's a tiring climb up, but well worth it once you see the stunning cityscapes from the top.
Alternatively, an evening cruise on the water with a glass of prosecco is a great way of seeing the city too!
If you're craving relaxation after a busy few days of travelling, you could spend some time enjoying the soothing waters of Thermae Bath Spa. There are several pools, saunas and steam rooms. One pool is on a roof terrace and offers lovely views of the city too!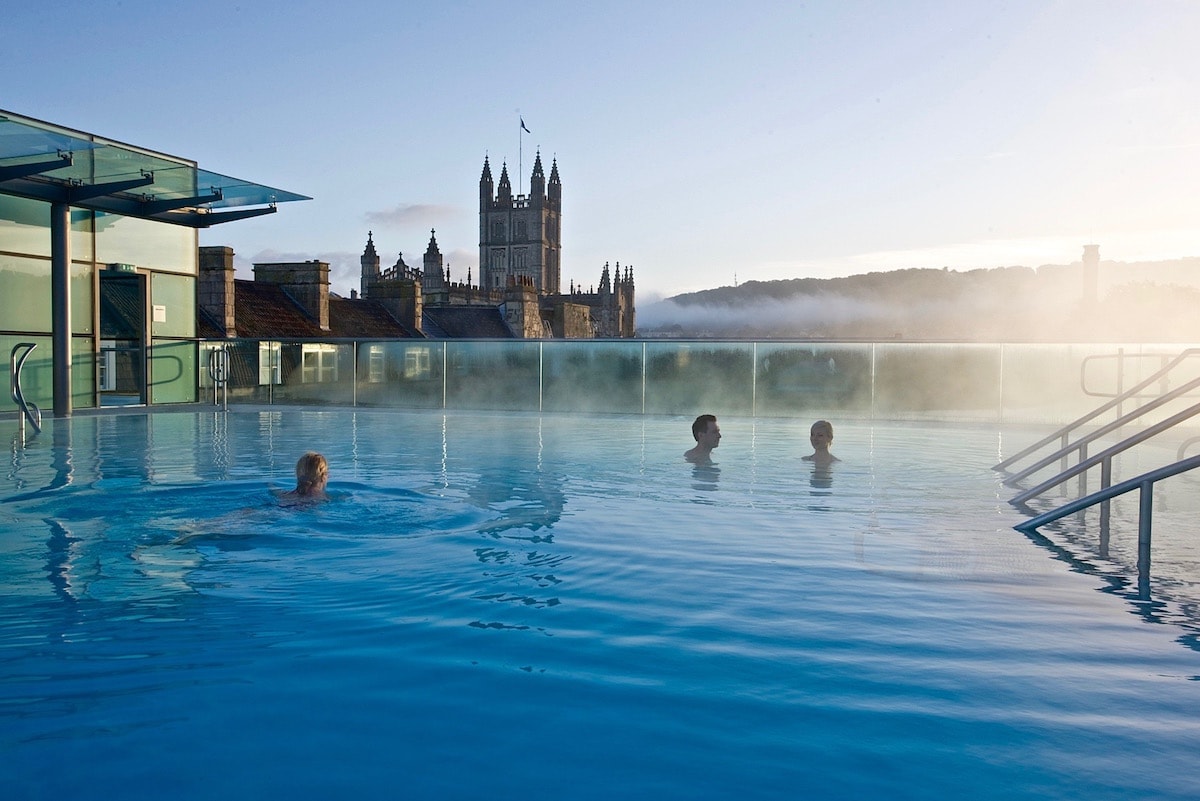 Bath is a sophisticated city, with great places to eat and drink, lovely independent shops and plenty of history, so it's s great addition to your 10-day England itinerary!
1 Day In The Cotswolds
The Cotswolds is one of the most picturesque regions of England. If you've grown up watching films set in cute English villages, you can bet 99% of the time they were filmed in this area! You know, the beautiful snowy Christmas scenes in The Holiday and Bridget Jones? Yep, they were filmed in the Cotswolds.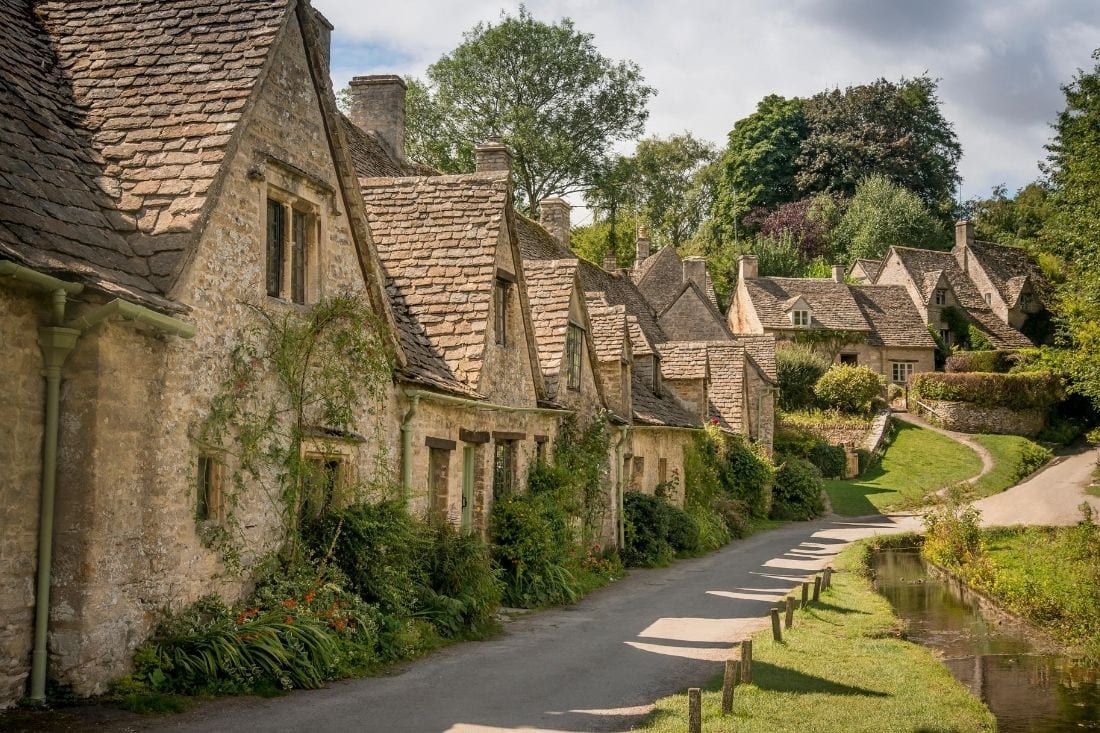 If you're only spending one day in the area as part of a bigger 10-day England itinerary, I'd recommend visiting Bibury and walking down Arlington Row. After that, head to Moreton in Marsh, Bourton on the Water, Upper and Lower Slaughter and Broadway.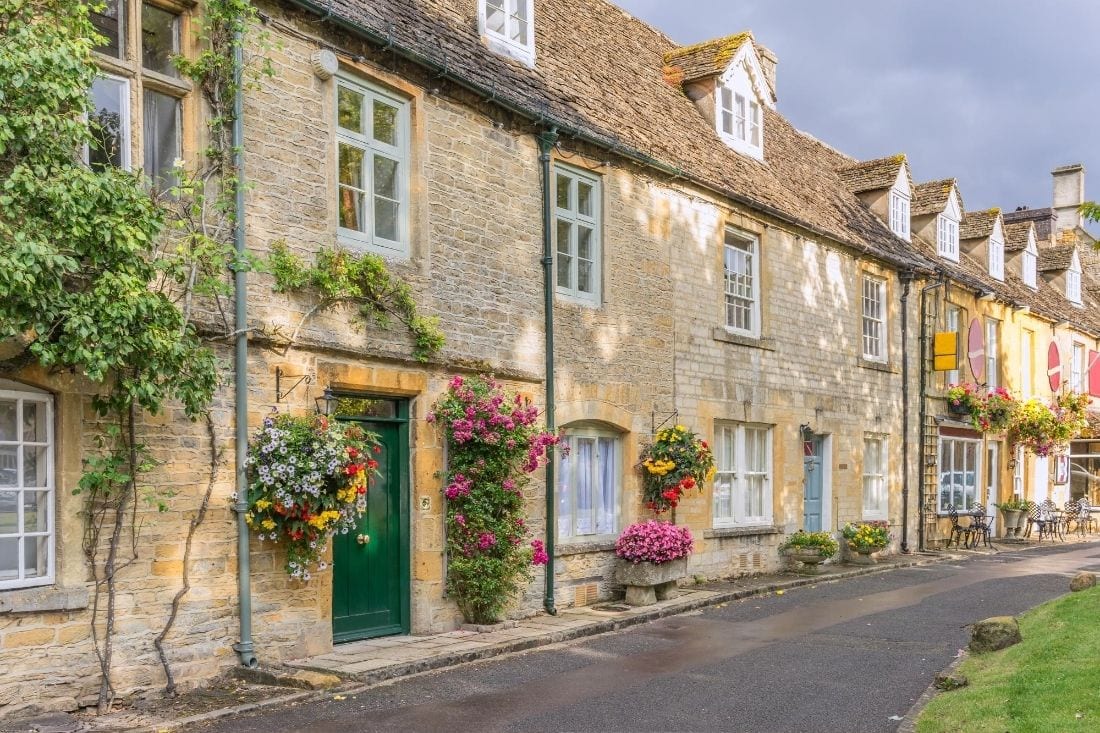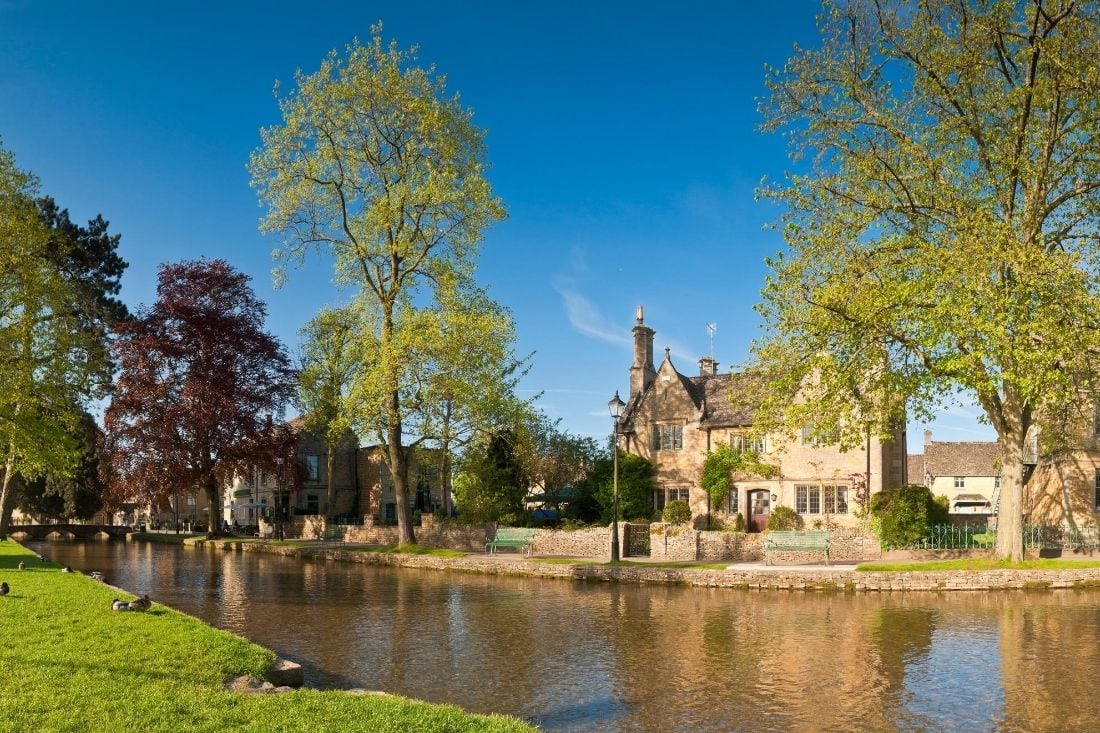 The best way to enjoy this area is on a little road trip, stopping off at towns and villages, then having a little country walk before enjoying a traditional cream tea. There are a number of beautiful accommodation options in this area too, from adorable B&Bs to huge country manor houses.
Alternatively, if you want everything taken care of for you, then this is one of the most popular tours of the Cotswolds from London. It is packed full of all the top things to do in the area, and it's one of the most recommended Cotswold tours out there!
2 Days In The Lake District
After spending time in The Cotswolds, it's time to head north. It's a long journey, so it might be best to add in a travel day at this point if possible.
The Lake District is England's largest national park and covers 912 square miles. It's stunningly beautiful, with rolling hills, pretty lakes and some of the best restaurants in the country.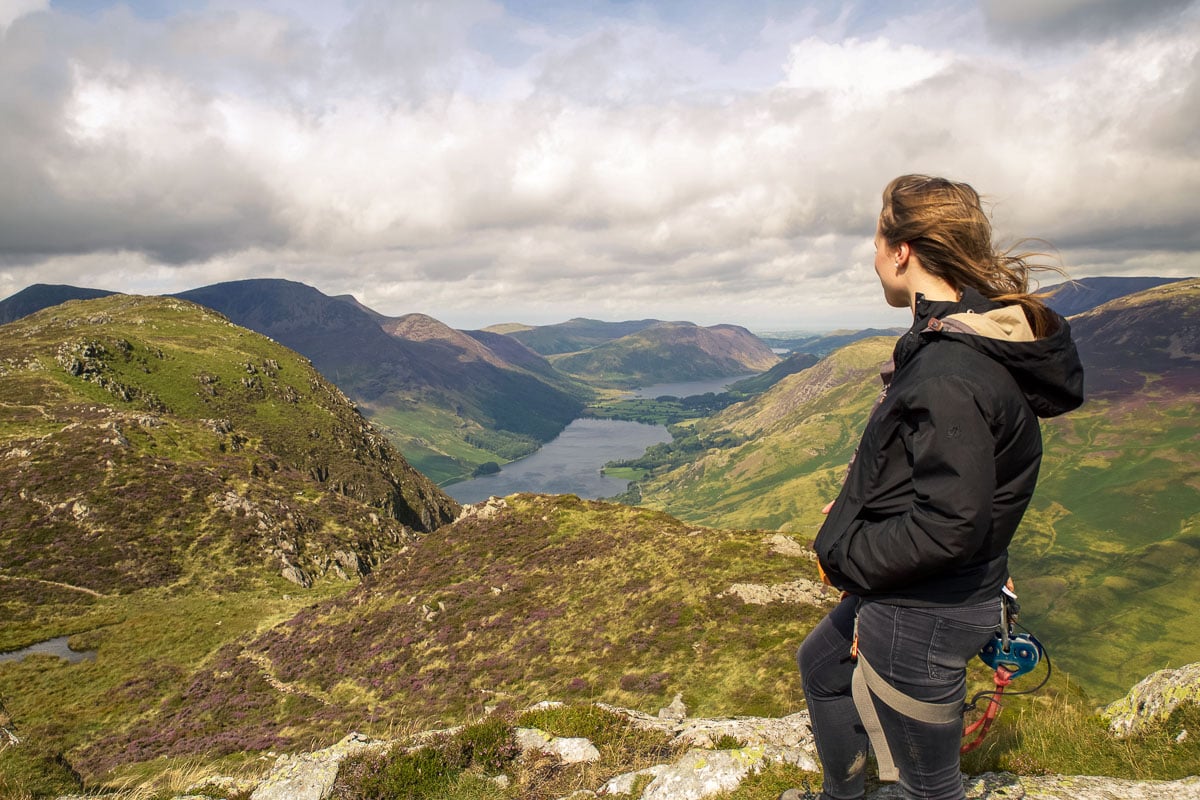 With just two days in the area, we'd recommend a mix of hiking, water activities and good food. There are lots of Michelin starred restaurants in the Lake District, so you could treat yourselves to an extra special meal. Our favourite was Cottage in the Wood, but there are a few others including Simon Rogan's L'Enclume that we'd love to visit one day!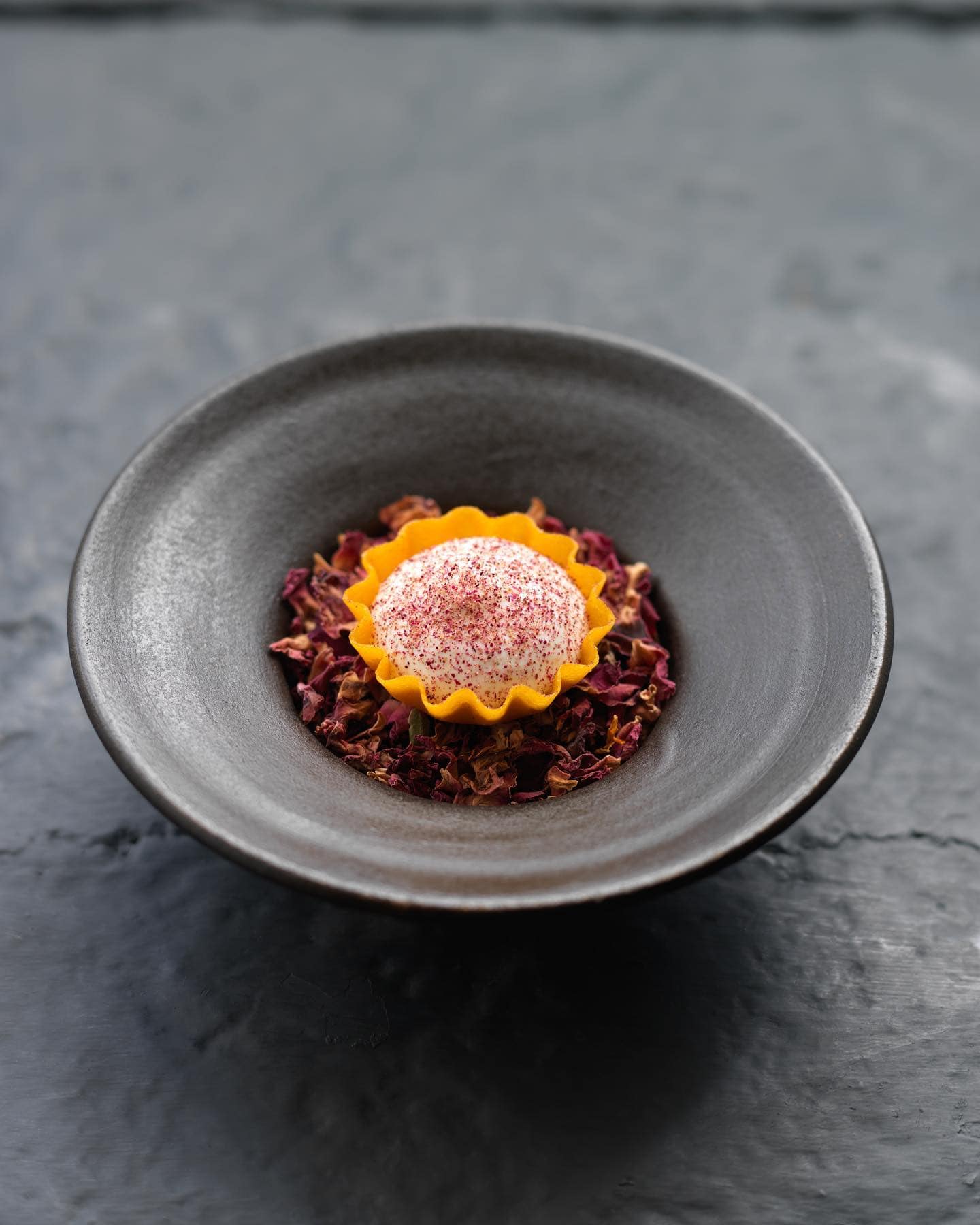 In terms of hiking, one of our favourite routes is up to Cat Bells. The views from up there are absolutely incredible. We also really enjoyed the hike from Pooley Bridge to Aira Force waterfall. The route passes high over the hills, with epic views of Ullswater from the top.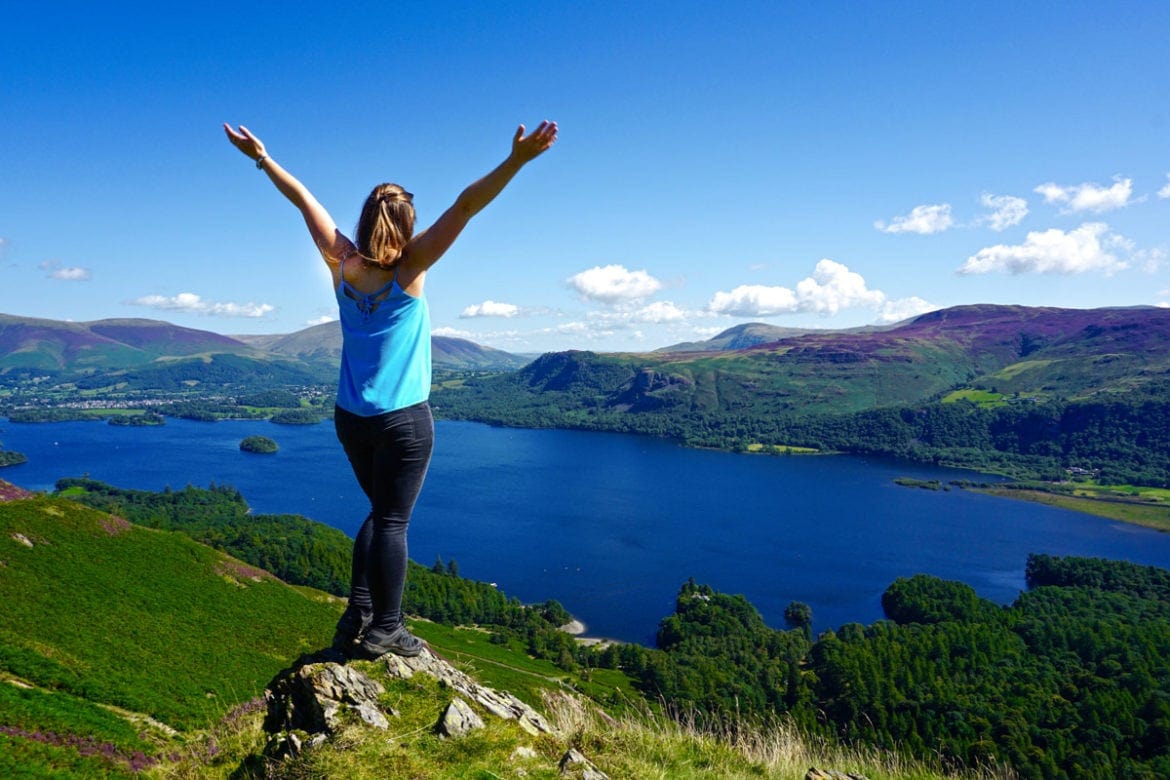 If you like getting out on the water, then there are plenty of opportunities in this area. You could kayak, hire a sailing boat, try stand up paddle boarding, go canyoning or enjoy a leisurely journey on board the historic Ullswater Steamer.
Another fantastic Great British tour is of 10 lakes in the Lake District. Here you get to hop from each lake seeing which one is your favourite – it's a
1 Day In Cambridge
You've made it to the final day of your 10-day England itinerary, and it's time for a trip to Cambridge. History lovers will adore walking the grounds of famous university colleges here. The architecture is amazing and feels very grand. The city centre has plenty of shops, restaurants and cafes to enjoy too.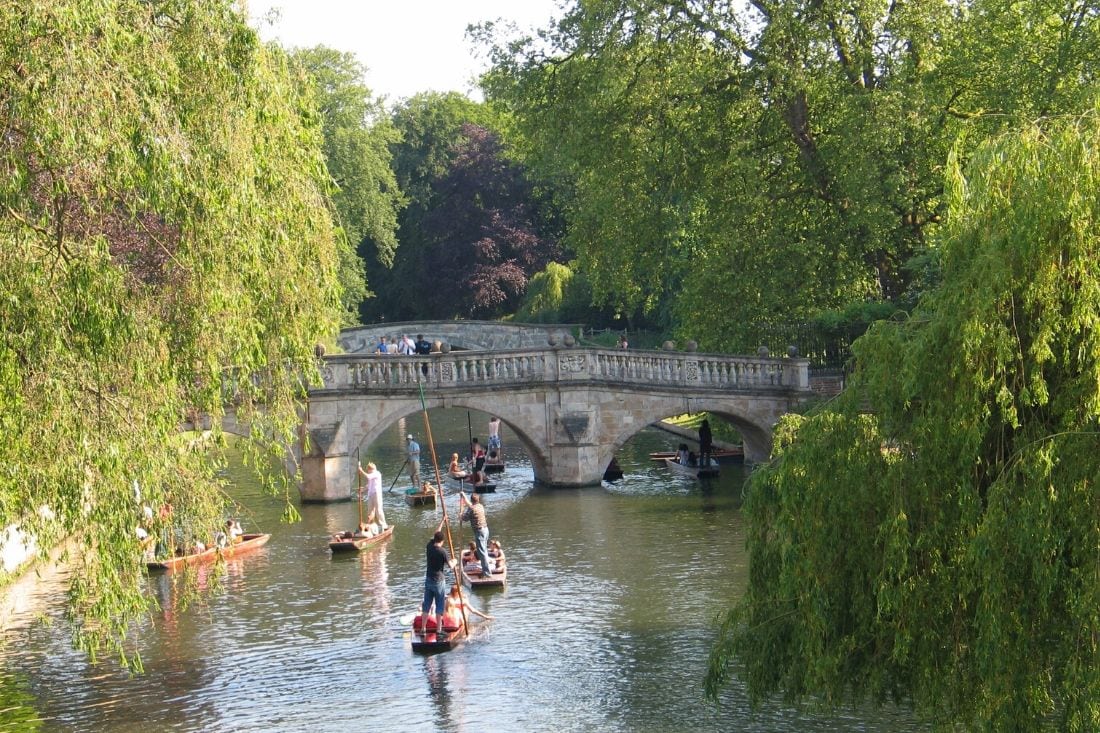 One of the top things to do in Cambridge is go punting. It's not an activity that goes on in other cities really – Cambridge is THE place for it. There's nothing quite like gliding down the River Cam learning all about the history of Cambridge while on a punting tour.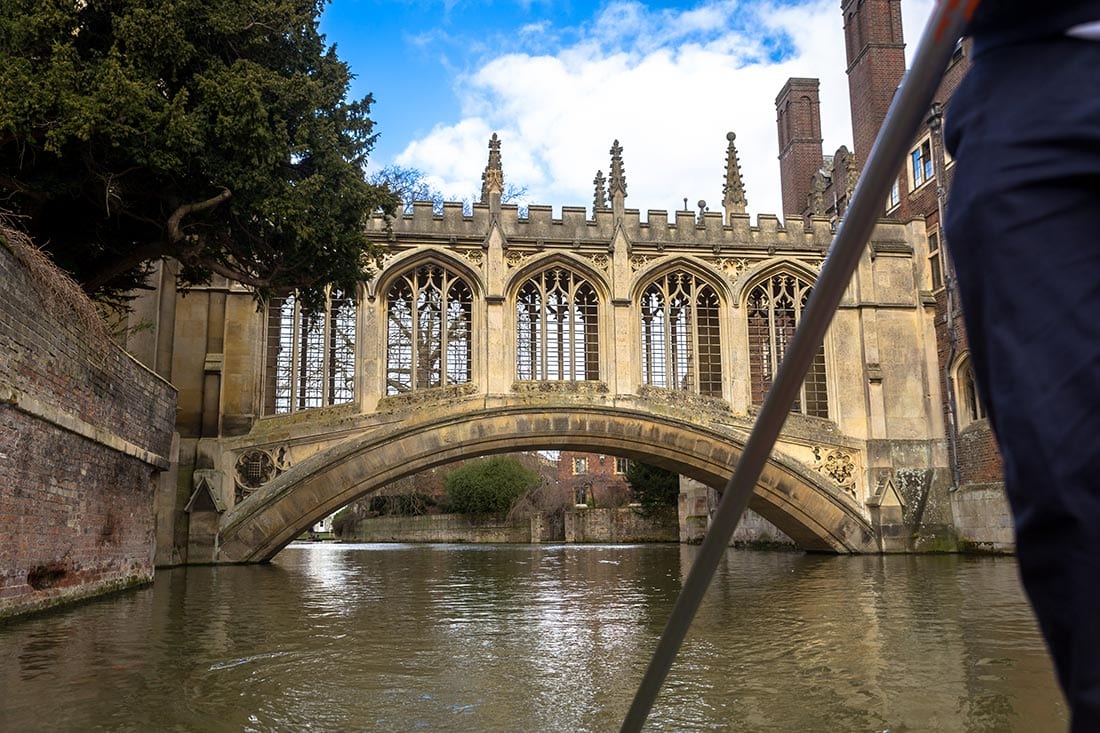 As you relax on board the boat you get to see some of the sights that are tricky to view properly from the banks of the river, including the spectacular Bridge of Sighs, the Mathematical Bridge and the back of King's College.
As another thing to do, it's really popular to take a tour of the colleges too for that real Cambridge university experience.
It's a beautiful city to explore, and a great place to round off an exciting and varied 10 days in England.
---
Fancy going further afield? Head to Scotland and visit Edinburgh Castle, the Royal Mile or venture out into the stunning Scottish Highlands.
Alternatively, you could cross the border into Wales and visit Snowdonia or the Gower Coast. There's so much to see in Britain – who knows where you'll end up!
Enjoyed this 10-day England itinerary? Pin it for later…