Did you know that Mount Everest was named after a Welshman? No? Then here are 26 other fun facts about Wales that will surprise you!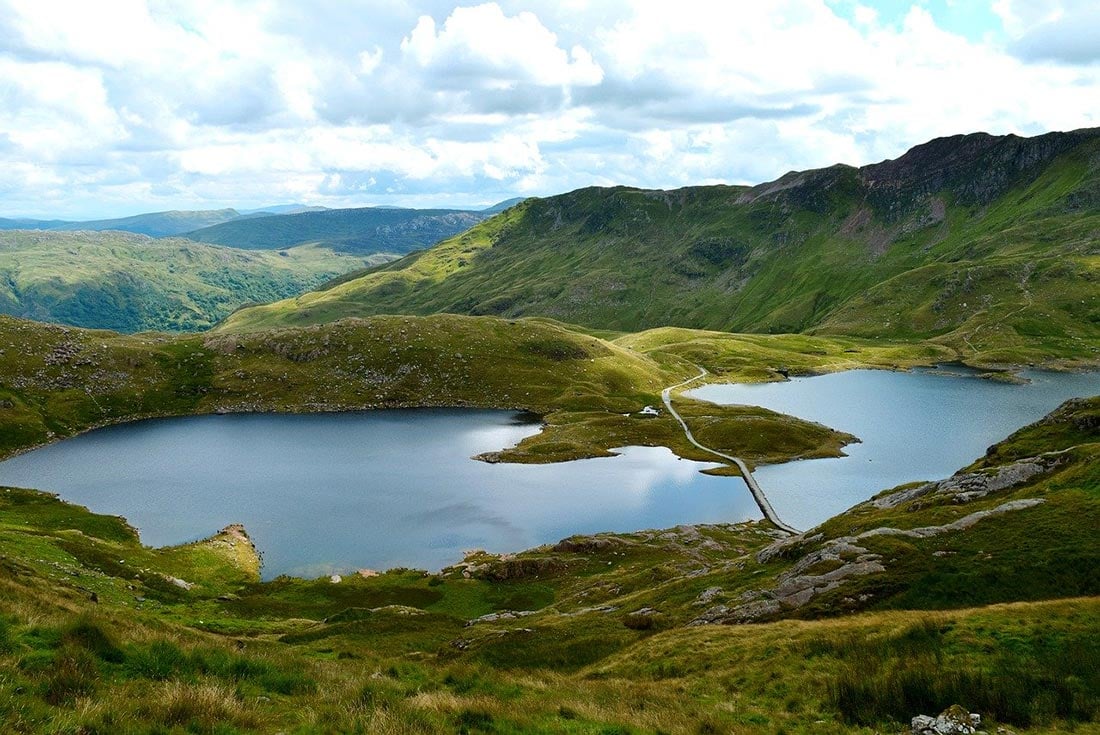 It's very easy to forget how different Wales is from the rest of Great Britain. It has its own unique character and history unlike anywhere else in the world.
This rugby-mad nation may be small, but it certainly punches way above its weight in terms of things to see and do. From hiking in Snowdonia National Park to stunning waterfalls like Aber Falls, there are just so many incredible things to do in Wales.
There are some really fun facts about Wales that will really surprise you too. For example, did you know that Mount Everest was named after a Welshman? What about Jack Daniels initially came from Wales? No? Then read on!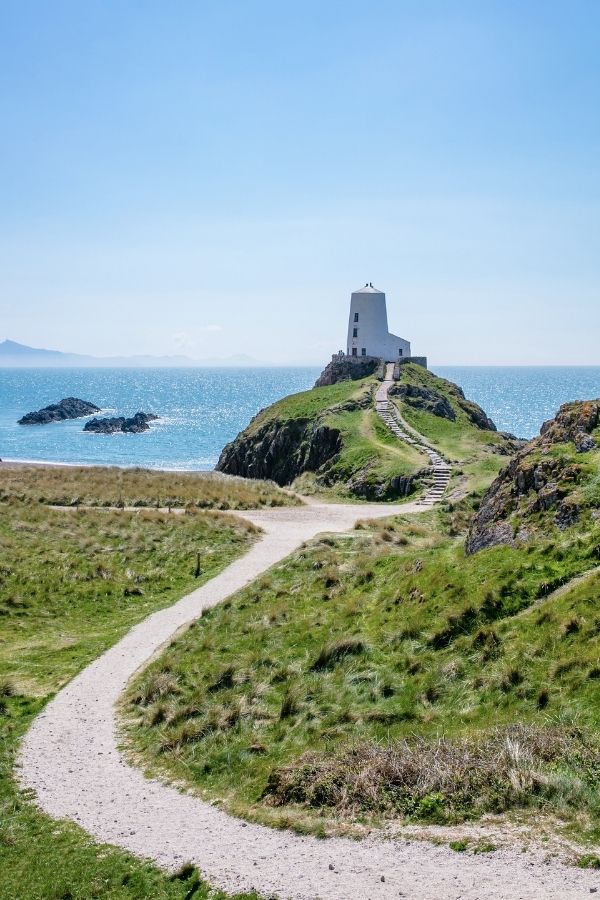 It's time to test your knowledge (and get you acing the next pub quiz) with these quirky, interesting and downright fun facts about Wales.
These are the facts that will have you shouting "I never knew that about Wales!"
Hopefully this will give you more of an understanding and inspire you to visit Wales.
Also, don't forget to see our fun facts about Great Britain to learn more about England & Scotland too.
We've also got quizzes on England, Scotland and Wales, so if you fancy testing your knowledge about Great Britain, check out some of our quizzes.
And if you need a little inspiration or information, check out our other site Fun Facts About. This website is full of interesting facts that'll blow your mind, so take a look now!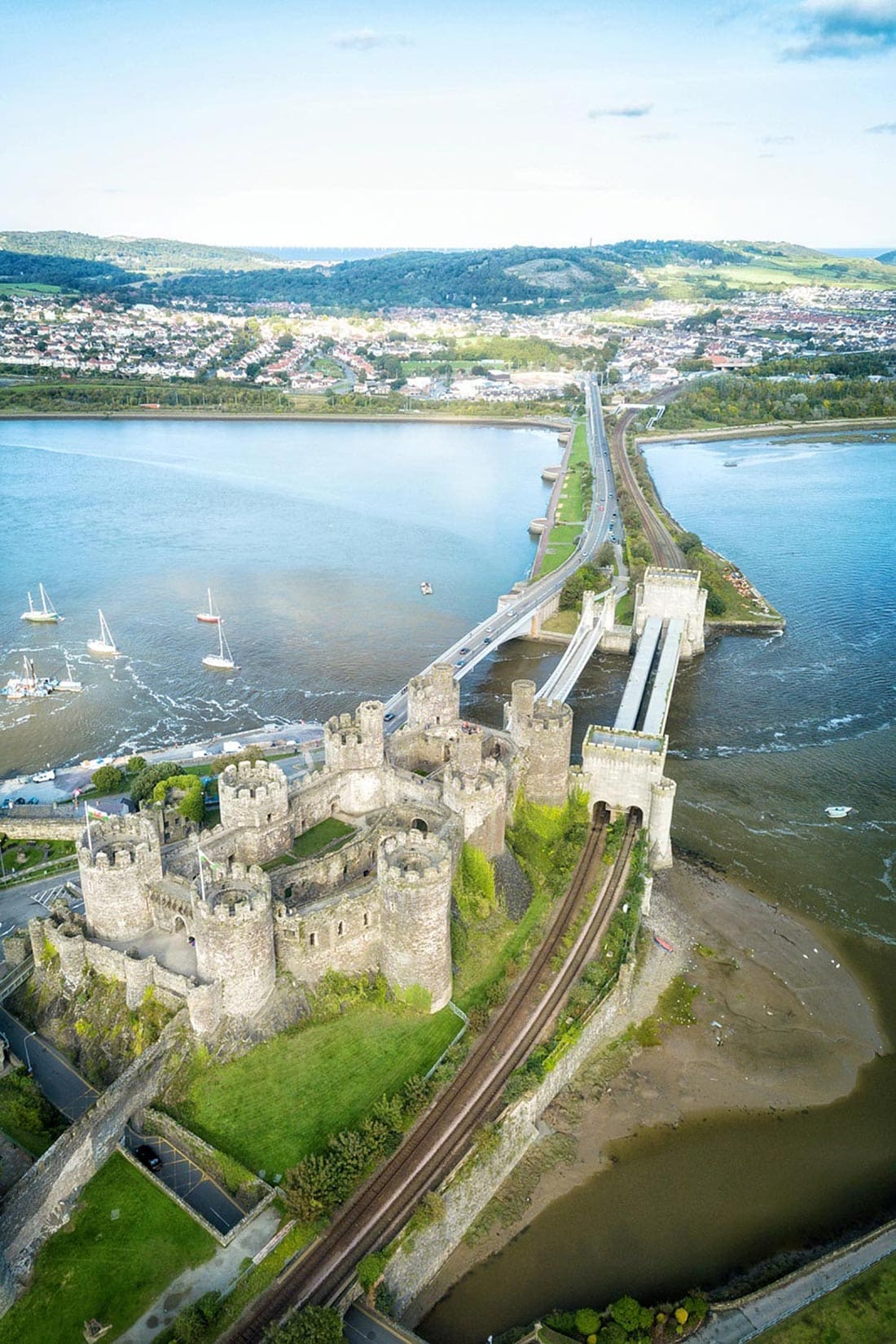 Fun Facts About Wales
1. Castle mania
Wales officially has more castles per square mile than any other country in the world. Caerphilly is the largest castle in Wales and is the second largest in Europe behind Windsor Castle.
Today, there are still over 600 castles in Wales, our favourite being Conwy Castle in North Wales. I mean, just look at it picture above!
2. The town names are long and impossible to pronounce (unless your Welsh)
The Welsh village of Llanfairpwllgwyngyllgogerychwyrndrobwllllantysiliogogogoch is the second longest place name in the world. The name of the town means "St Mary's Church in the Hollow of the White Hazel near a Rapid Whirlpool and the Church of St. Tysilio near the Red Cave." Now you try saying that after having a beer or two.
3. Mount Everest is named after a Welshman Sir George Everest
Mount Everest is named after Welshman Sir George Everest. He was the surveyor who initially mapped Mount Everest and named the mountain after himself. This is without a doubt one of my favourite Welsh facts.
4. Mount Snowdon is the highest mountain in Wales
Snowdon (or Yr Wyddfa), is the highest peak in Wales at 1,085m (3,560 ft). Ben Nevis in Scotland is the highest mountain in the UK at 1,345m (4,413 ft).
Climbing to the top of Snowdonia is one of those Great British bucket list activities we really recommend. It really is an epic adventure to squeeze into a day.
5. Wales has the most visited waterfall in the United Kingdom
Swallow Falls at Betws-y-coed is the most visited waterfall in the United Kingdom. We've been here ourselves and it's such a beautiful place to visit in Wales. There's also a place called Fairy Glen here where fairies live. (Unfortunately I didn't see any when I was here, but I did look!)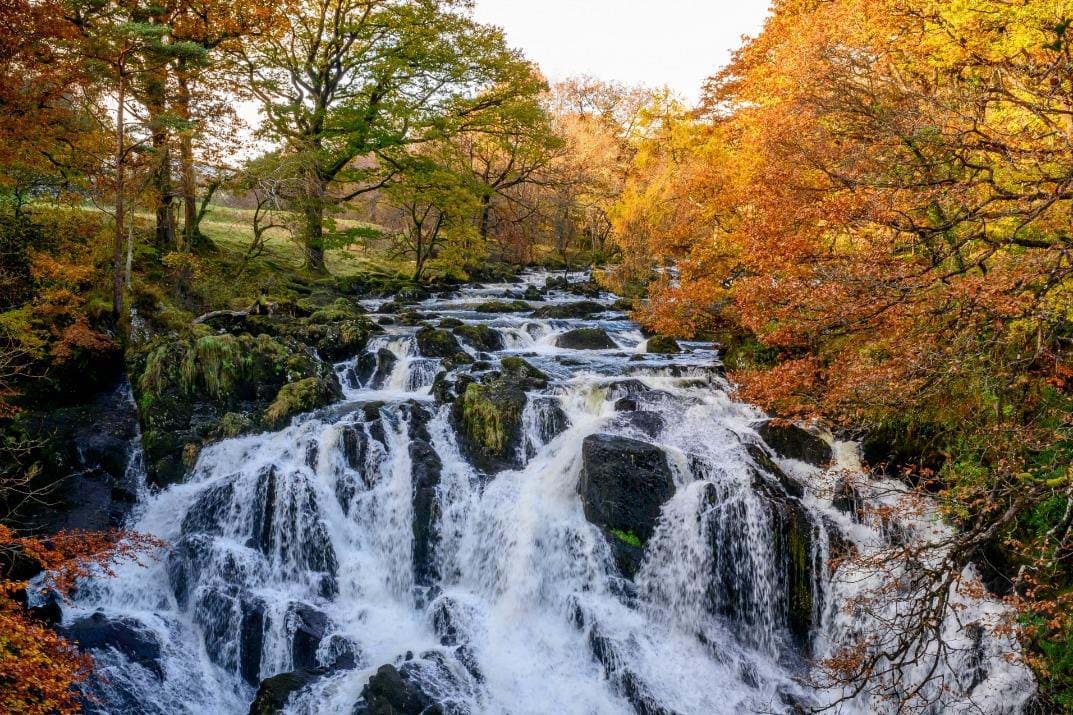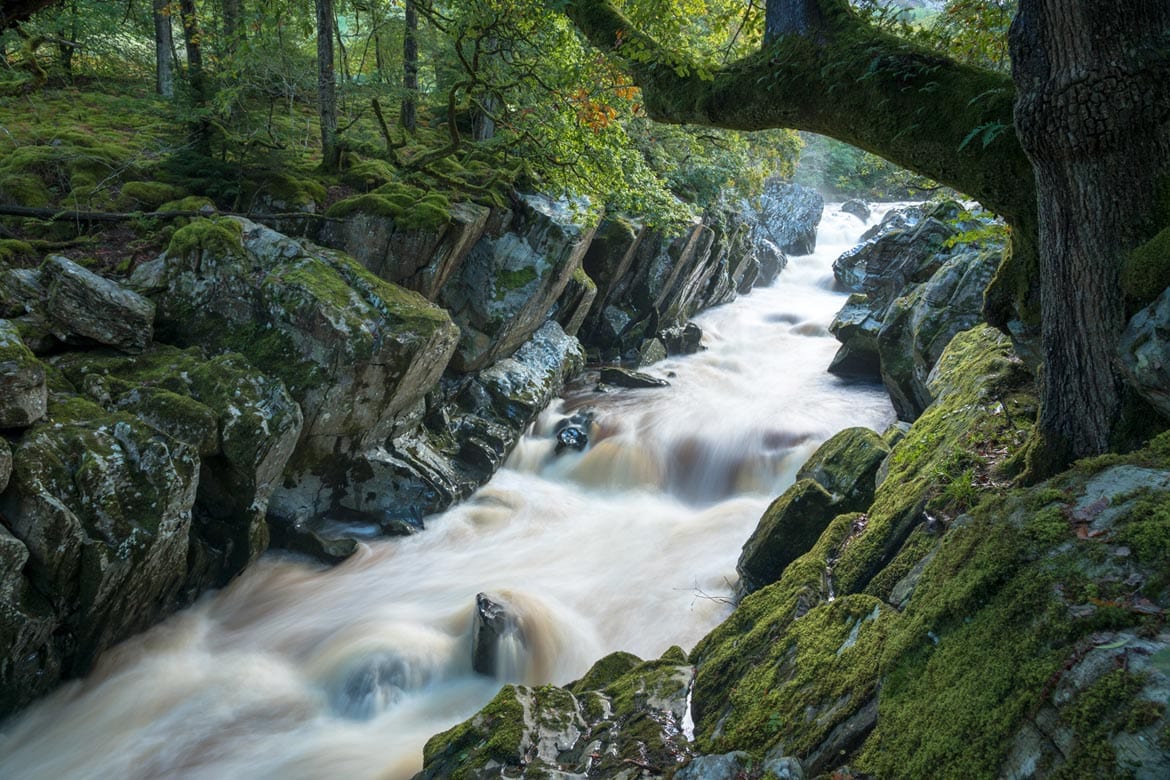 6. The UK's deepest cave can be found in Wales
Near Abercraf lies Ogof Ffynnon Dddu. At 308m (1,010 ft) deep, it's the deepest cave in Great Britain. It also has over 30 miles of tunnels and passages making it the third longest network in the UK.
7. Wales had the first road suspension bridge in the world
The Menai Bridge in Anglesey was the first suspension bridge in the world constructed to take heavy traffic. Designed by Thomas Telford, the bridge was opened on 30 January 1826. At the time it was also the longest bridge in world measuring 386m (1,265 ft).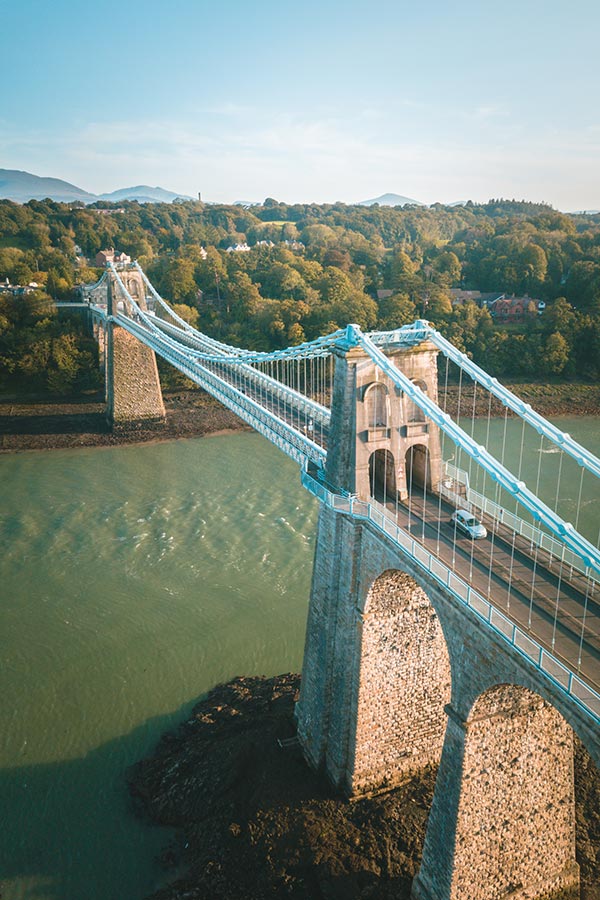 8. The Welsh reinvented the beer can
Felinfoel Brewery, the oldest brewery in South Wales, was the first place outside the U.S. to sell beer in cans in 1931. Pioneers them.
9. Rugby is the national sport of Wales
The Welsh are rugby mad. The first international game took place between Wales and England in 1881. Ever since then they've been to fiercest rivals. Head to Cardiff on game day and the atmosphere is like nowhere else.
I've been to the Principality Stadium before for the Rugby World Cup and for me it's the best stadium in the world. And that's coming from an Englishman!
10. The Principality Stadium has a very fancy roof too
The Principality Stadium in Cardiff has the largest retractable roof of any sports stadium in the world. Who cares about the weather when you can have the roof closed. When you come here on game day, it is absolutely electric.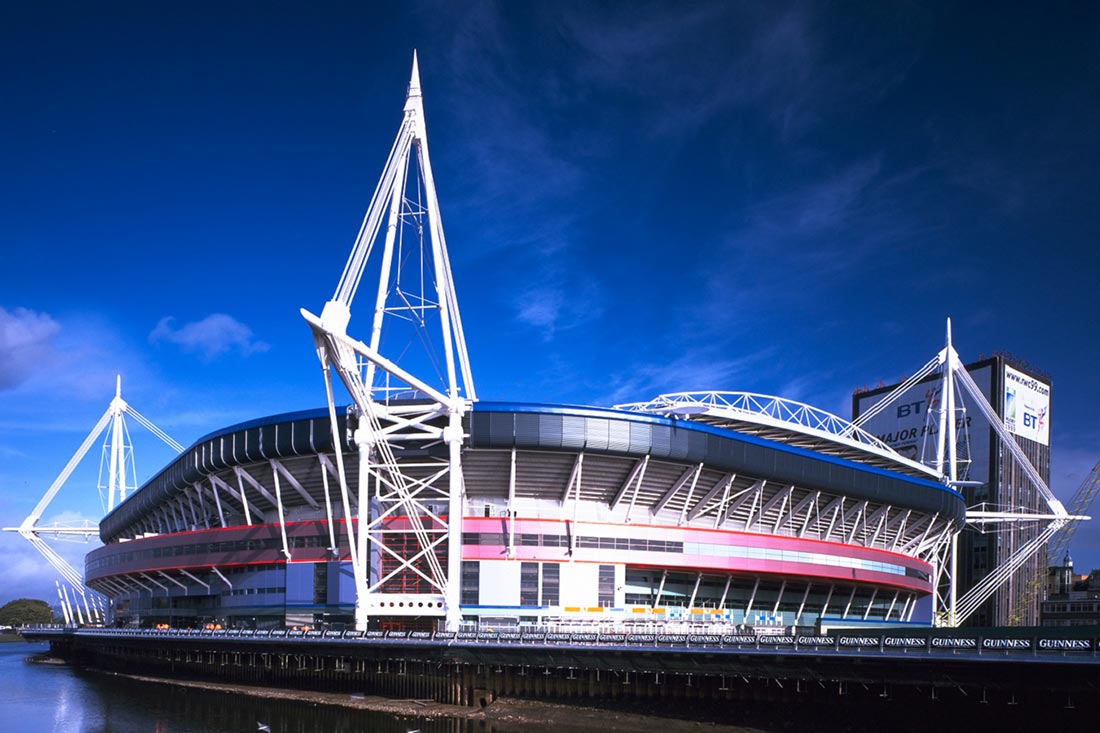 11. Bill Frost may have invented flying
Bill Frost was a Welsh inventor who apparently took to the air 8 years before the Wright brothers in his 'Flying Machine' in 1895. Apparently this was short lived though as he then crashed into a tree.
12. Saint Patrick of Ireland was actually Welsh
Saint Patrick, the patron saint of Ireland, was actually Welsh. A resident of Banwen in the Dulais Valley, he was apparently taken to Ireland by Irish slavers before he became a missionary.
13. Jack Daniels originated from Wales
How about this as a fun fact about Wales? The original 'Jack Daniels' originated from Wales. Joseph 'Job' Daniels was from Aberystwyth in West Wales. He emigrated to the U.S. in the 18th century, and his grandson Jack went on to create the world-famous Jack Daniels whiskey. Raise a glass to Joseph the next time you have a Jack & coke.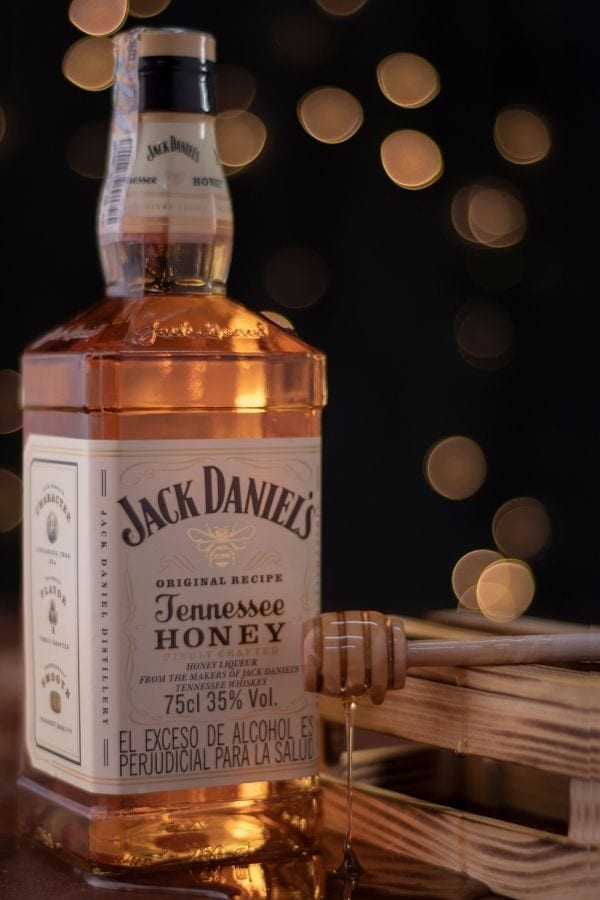 14. There's a well that can cure people
The well at Llanwrtyd Wells in Powys is the most sulphurous in Wales. Historian Theophilus Evans once wrote of how the waters from the well had cured his scurvy.
15. Traditional British lawn tennis was invented in Wales
It was Major Walter Wingfield who apparently invented lawn tennis in 1873. He came up with the idea at Nantclwyd Hall after playing with a new kind ball made from Indian rubber which had been designed to bounce on grass. Wingfield later drew up a set of rules and, in 1874, patented the game with the title 'sphairistrike'.
16. The world's largest Welsh cake comes from Wales (obviously)
In March 2020 the world's largest Welsh cake was baked. The event took place in Carmarthen with the guys from Tan Y Castell Bakery baking a 28 kg Welsh cake.
It was just over 6 ft in diameter too! 31kg of ingredients was mixed by hand and then rolled out onto a 7ft griddle using several rolling pins. Looks delish too!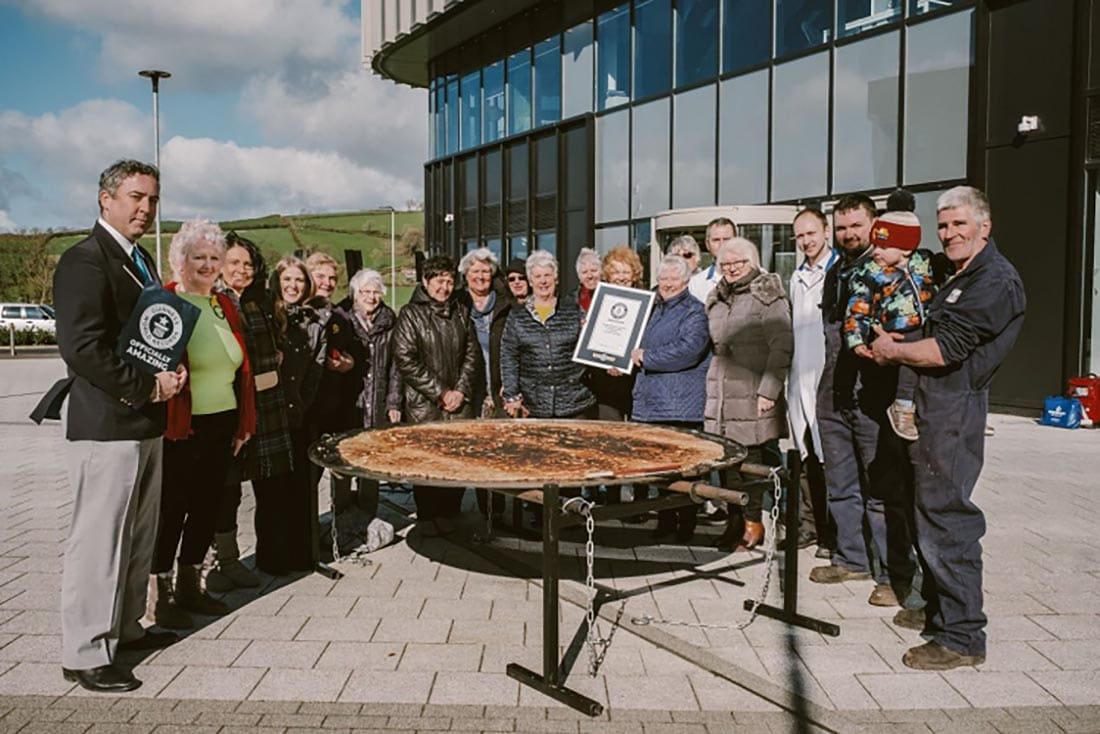 17. There's a tiny city in Wales
With a population of 2,000 St David's in Pembrokeshire is the smallest cathedral city in the world. It is also the only city in Britain that lies entirely within a national park.
18. The green and pleasant land
Wales has three National Parks which cover 20% of the country's land mass and five areas of Outstanding Natural Beauty. This includes Snowdonia National Park and the Brecon Beacons, the two most famous national parks in Wales.
19. The British royal family always used Welsh gold for their wedding rings
The British royal always family uses Welsh gold for their wedding rings. This tradition was continued in the royal wedding of Harry and Meghan in 2018.
20. Wales has two national emblems
Have you ever wondered why there are two national emblems for Wales – the daffodil and the leek? It's thought there was some confusion around the Welsh name Cenhinen (leek) and Cehhinen Bedr (daffodil). As they were worried people wouldn't know which one they meant, both emblems were adopted to avoid any confusion. This is such a good Welsh fact!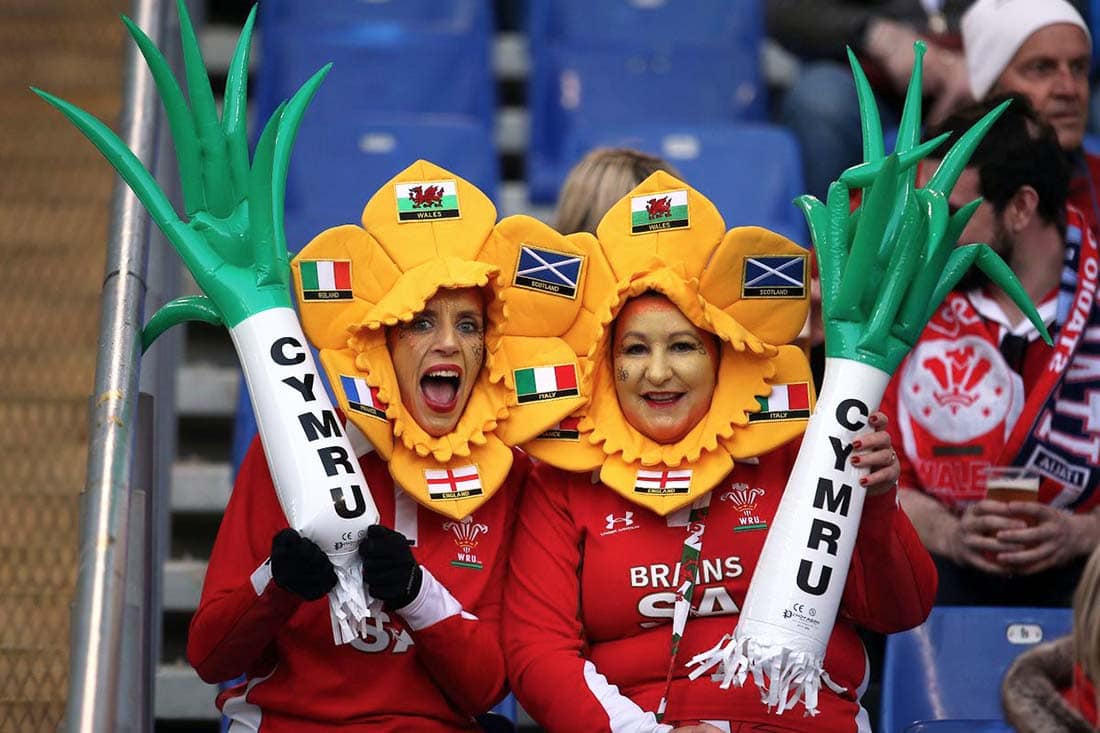 21. The equals sign (=) came comes from Wales
Welsh mathematician Robert Recorde (c. 1512-1558) invented the equal sign (=), and introduced the plus (+) and minus (-) signs as well as algebra to Britain.
22. Wales has its own pair of breasts
The Mumbles – two islands off the coast of Wales – gets its name from the French word 'mamelles', meaning breasts. When you look at them you can see what the French were going on about.
23. The world's first radio message was sent from Wales
The world's first radio message sent by Guglielmo Marconi in 1897 took a 3-mile journey from Larvernock Point, south of Penarth, Wales, to Flat Holm in the Bristol Channel.
24. There are a lot of sheep in Wales
The population of Wales is 3.1 million. However, it's thought there are nearly 10 million sheep. That's why the Welsh are always associated with sheep.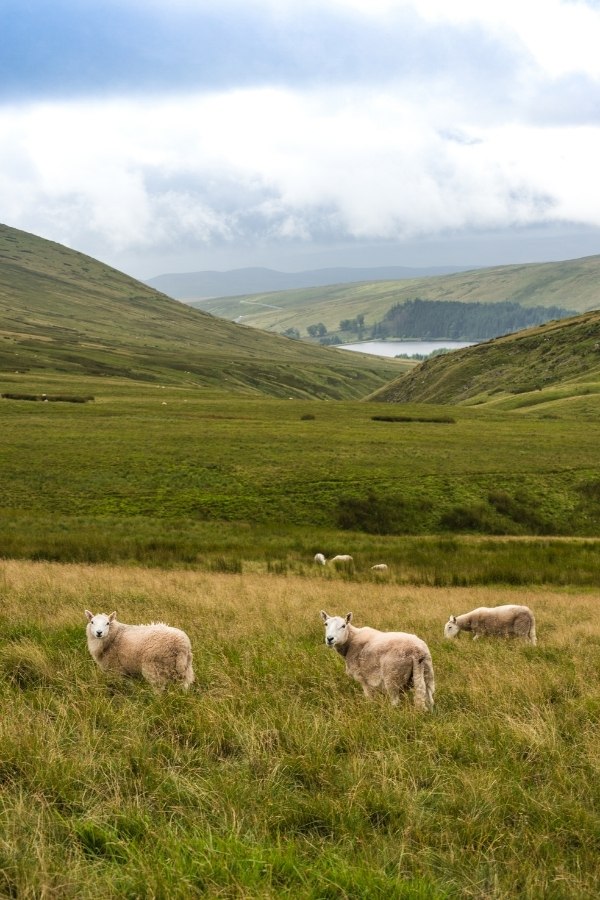 25. People speaking Welsh is on the up
Only 21% of the entire Welsh population of Wales can speak the native language. However, this is a lot higher than it was a couple of decades ago when people thought the language might die out.
26. Wales had a very famous pirate
Bartholomew Roberts who was originally from Pembrokeshire is considered the most successful pirate of the Golden Age of Piracy. He's also thought to be the first pirate to name his flag "Jolly Roger" in June 1721. Arrrrrrrrrrr.
Who's ready for some more fun facts?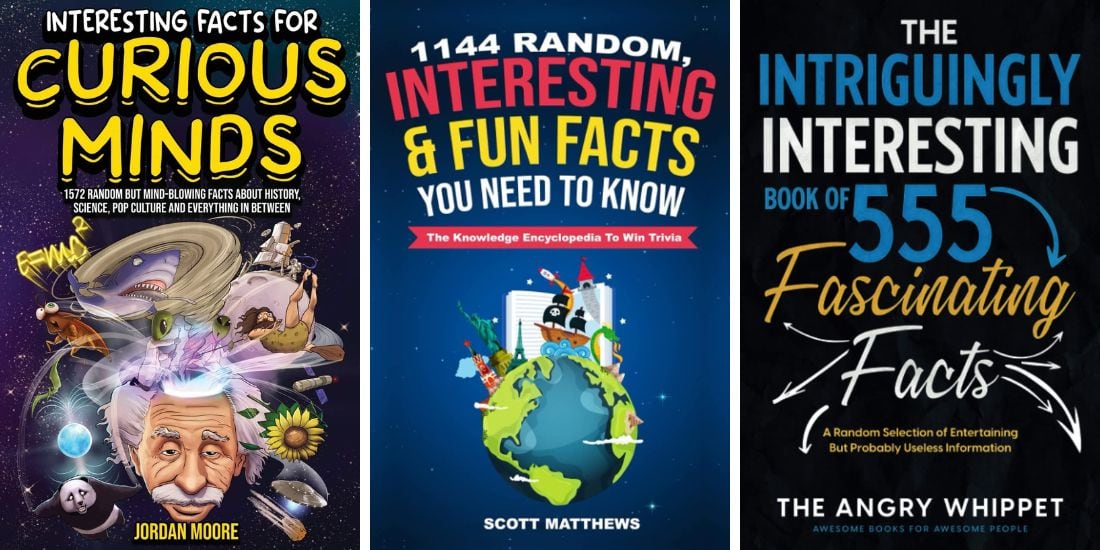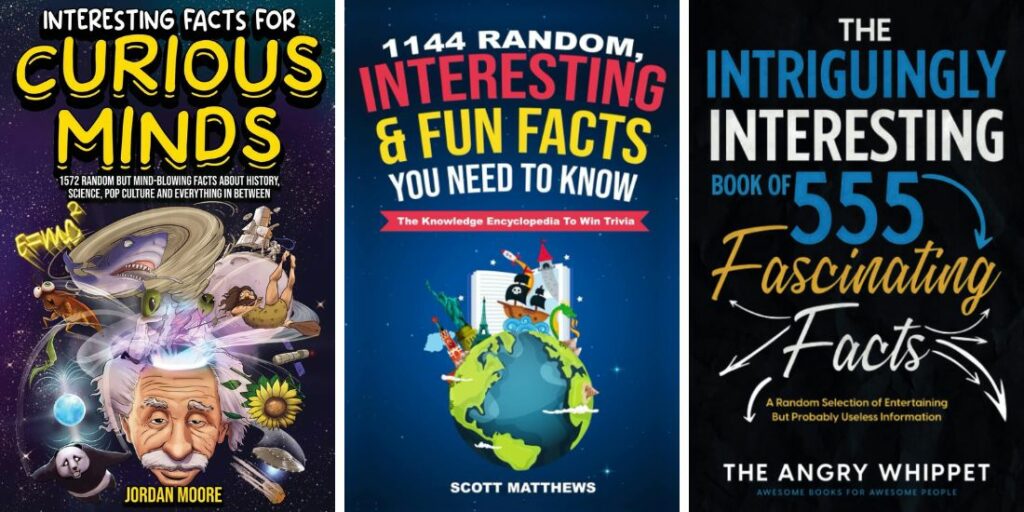 If you're looking for some recommendations, these are a few of our favourite fact books to buy. We use these when planning fun quiz nights with family and friends. They're also great for entertaining the kids too!
---
We really hope you've enjoyed these interesting facts about Wales – hopefully learned something new! What was your favourite Welsh fact listed here?
Enjoyed this post? Pin it for later…