How big was the world's largest pasty? Where is Europe's second largest redwood forest? Read these fun facts about Cornwall to find out now.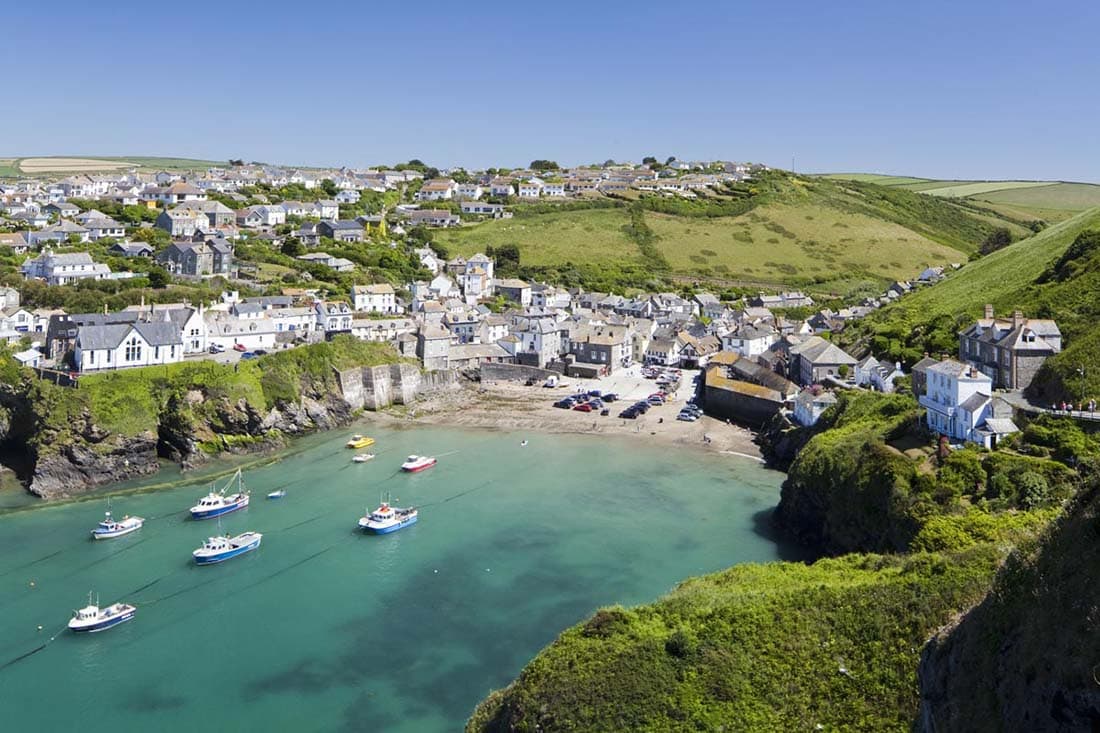 Cornwall, or Kernow as it's referred to in the traditional Cornish language, is such a stunning part of the UK. Bordered by the sea on all but one side, and with weather that is typically 4 to 5°C warmer than anywhere else in the country, it's no wonder that this is one of the most popular places to visit in Great Britain.
Cornwall has a rich history dating back over 6,000 years filled with tin miners, smugglers, pirates, and a strong local identity. Coupled with delicious local food (just check out our food guide to Padstow as an example), dramatic coastlines, and idyllic fishing villages, you better believe there are a whole lot of fun facts about Cornwall.
From the local delicacies and traditional pastimes, to the folklore and the Beast of Bodmin Moor, there's a lot to learn about this south western county. Whether you are planning a holiday in sunny Cornwall, or you've lived here for years, you might be surprised by these unique facts about Cornwall. I know I was and I've been coming here for years.
The question is, what is Cornwall famous for? Read on to find out now!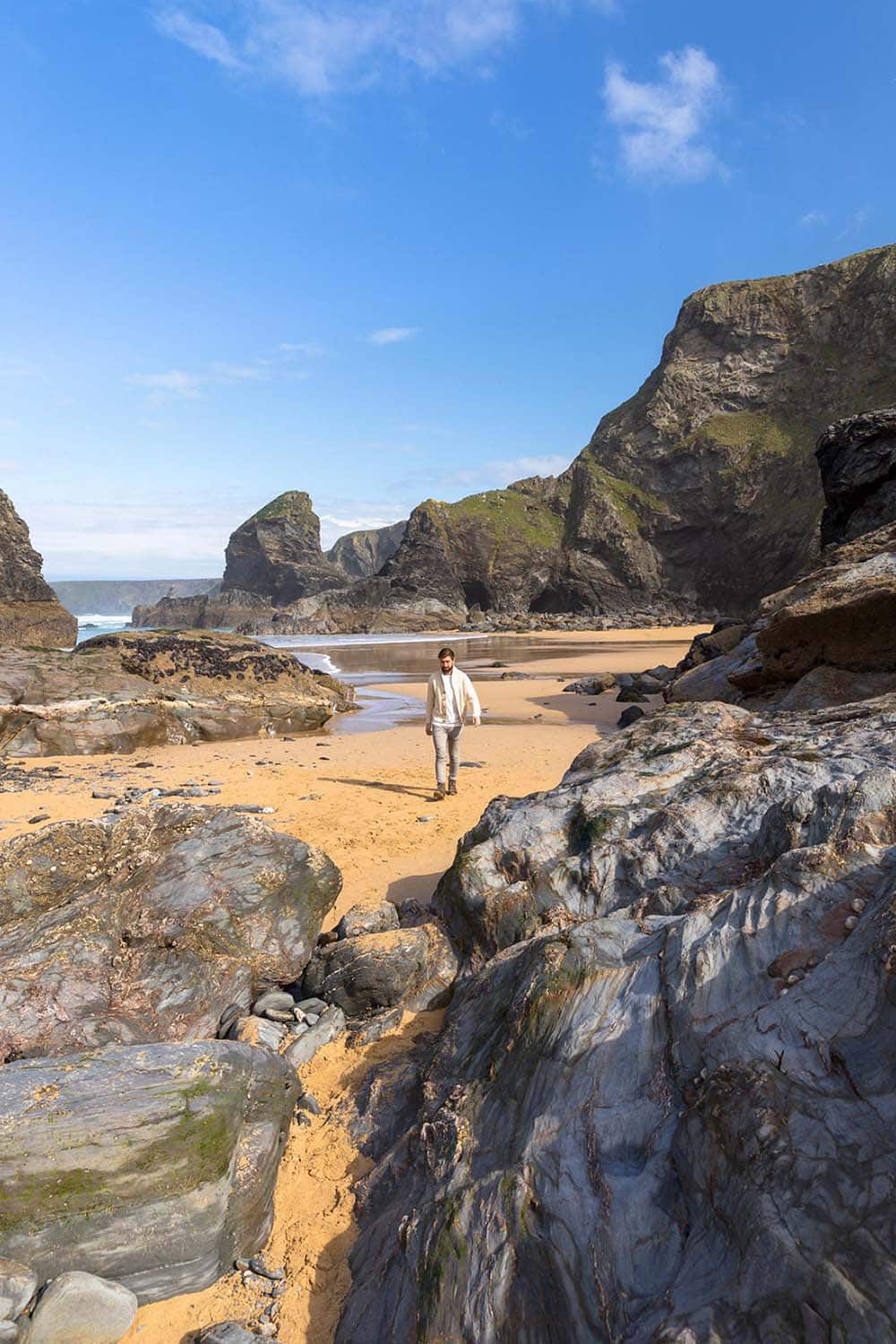 Fun facts about Cornwall
1. General Cornwall facts
Okay, here are some quick facts about Cornwall to get you up to speed. Obviously the fact about the pasties is the important one here!
Population: 568,210
Size: 3,563 km² (1,376 sq mi)
Location: The western tip of the south west peninsula in the UK. The only county it borders is Devon.
Largest city: Truro, which is actually the only city in Cornwall and the administrative centre. Everywhere else is a town or village.
Highest point: Brown Willy, Bodmin Moor at 420m (1,378 ft). Please don't laugh at the name…
Flag: St Piran's Flag, a white cross on a black background
Motto: Onen hag oll (One and all)
Number of cows: 75,000
Pasties made per year: 120 million
2. Cornish language
The traditional language in Cornwall is known as Kernewek (or Kernowek) which comes from the Celtic language family. Declared in 1777 as extinct as a language, Kernewek has been making a revival in recent history.
Some schools in Cornwall now teach it as a second language, and some people are even bring up their children bilingually. You will notice that many town and surnames in Cornwall are from Kernewek origins. The Cornish people are passionate and they're very proud of their language!
3. Cornish pasties
When it comes to food, what is Cornwall famous for? Pasties! These have been a Cornish delight since as early as 1877. Pasties, with their traditional thick knotted crust, were the staple food for the tin miners. Traditionally, the pasties would be made with a savoury end filled with meat and vegetables, and the other end would be sweet for dessert. It's basically like a 2-in-1 pasty for both meals. I wish they still made them like that today!
The knotted crust was specifically designed to use as a handle and then thrown away afterwards. The name Cornish Pasty is protected and can only be used for pasties made in Cornwall, all using the traditional ingredients of course.
You can read all about the Cornish pasty in our fun facts about Great Britain. This is one of our favourite posts, so check it out after you've finished with this one.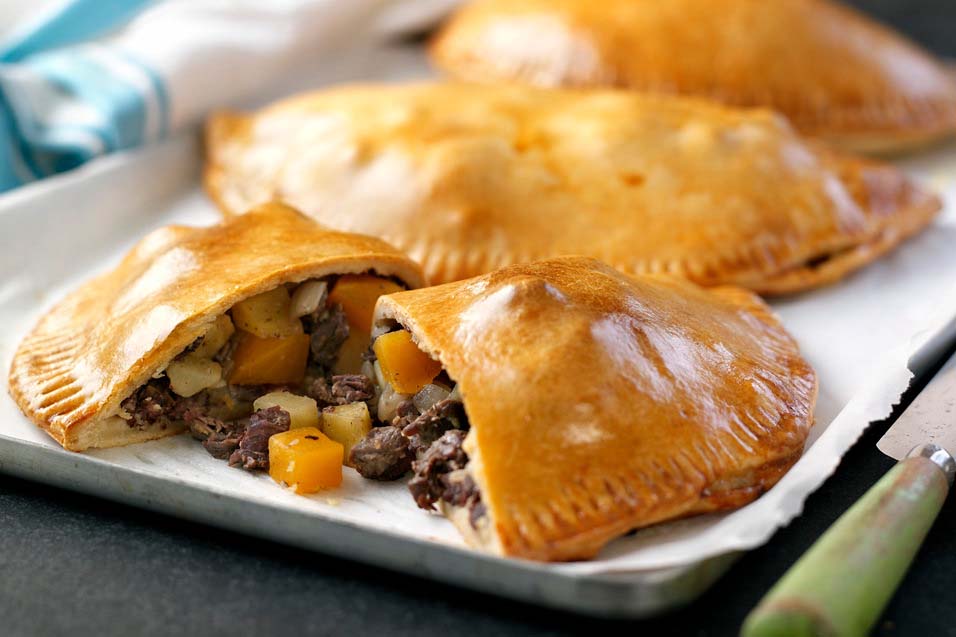 4. A whooping world record pasty
Speaking of Cornish Pasties, the world record for the largest pasty ever created also belongs to the Cornish. The pasty was an incredible 728 kg (1,604 lb) and required an oven 5m x 2m x 1m to cook it!
5. Cornish ice cream
While I've got you thinking about famous Cornish food, it would be a sin not to bring up Cornish ice cream. Traditionally, this delicious treat is made with Cornish clotted cream which gives it an extra rich flavour and texture. It's the type of thing that you know isn't good for you but you just don't care. No trip to Cornwall would be complete without having a traditional Cornish ice cream in my eyes.
6. Facts about Cornwall beaches
Stretching over 679 km (422 miles), Cornwall has the longest coastline in Britain. With this coastline comes more than 300 beaches, including eight blue flag beaches. These are the best beaches recognised for safety, cleanliness and accessibility. Either way, there's plenty of space for everyone to throw out a towel and enjoy the summer sunshine.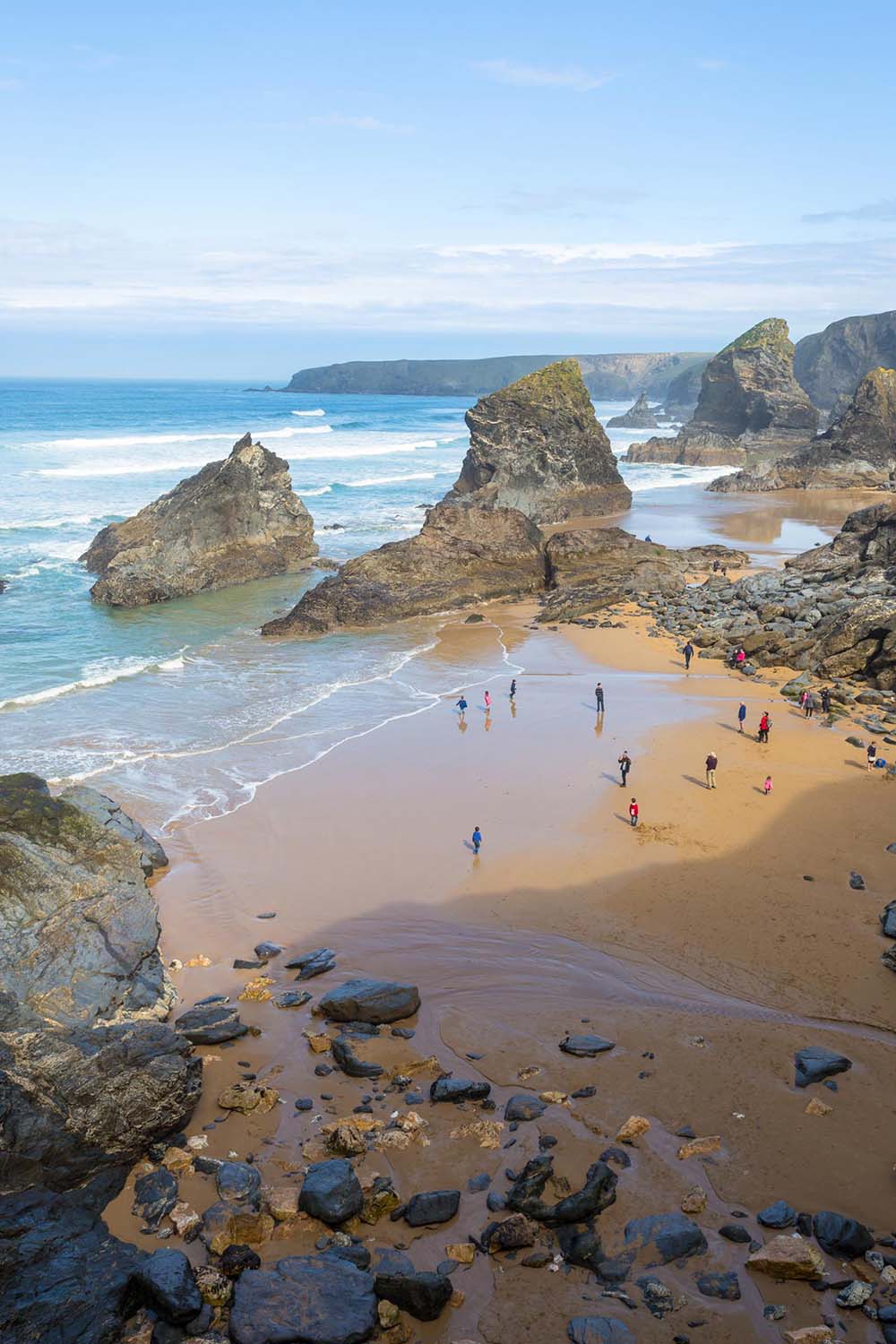 7. Surfing hot spots
I bet you didn't know that Cornwall has world-class waves, did you? Newquay and Bude have the best surfing conditions out of anywhere in the UK. The waves here are so quality that one of Europe's biggest pro-surf competitions is held here annually – Boardmasters. This is a festival dedicated to surfing with top bands, food trucks, and fun times all round.
8. Smuggler's Caves
One of my favourite facts about Cornwall is that it was once famous for smuggling. The rugged Cornwall coastline is home to a whole network of caves and tunnels which provided a perfect way for smugglers to bring in items such as brandy, tea and tobacco.
Some of these tunnels would meet up with basements and backrooms of bars and houses, making them ideal for sneaking in the contraband items. It's possible to visit many of these coves, but bring your wits with you – some are claimed to be haunted by pirates!
9. Squeeze-ee-belly Alley (Temple Bar), Port Isaac
Not only does this alley have a fun nickname, it was claimed to be the narrowest thoroughfare in the world in the 1978 Guinness book of records! The official name for the alley is actually Temple Bar. The popular nickname for the street was said to be coined in the 1950s, after its narrow nature led to a fairly self-descriptive experience for a strolling pedestrian.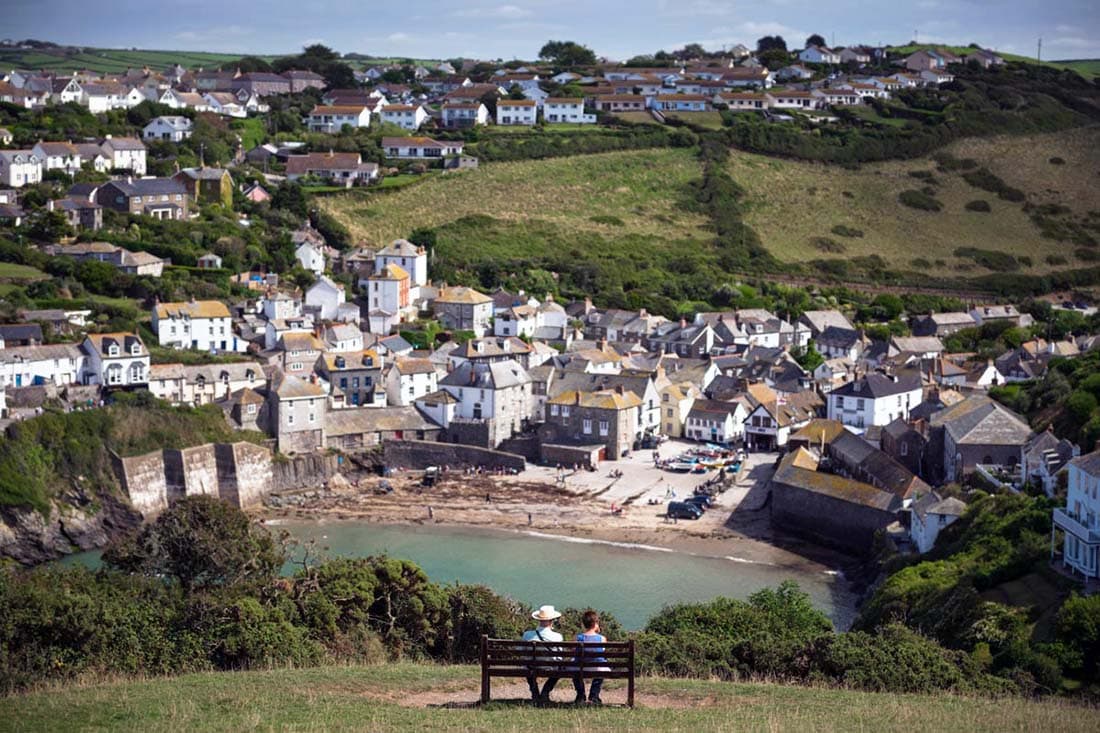 10. Port Isaac on screen
Speaking of Port Isaac, this postcard perfect harbour village has been the muse for many an artist. Starting in the medieval times, this village developed a thriving pilchard fishery.
While this industry has since died down, Port Isaac remains such a popular place to visit. It's also where they film Doc Martin, a popular English TV series about doctor Martin and his medical practice. You can even go on a wee Doc Martin tour while you're in Port Isaac.
11. Famous filming locations in Cornwall
With its dramatic coastlines, gorgeous fishing villages and tin mine ruins, it's easy to see why Cornwall is a popular filming location in general. Films that have been set in Cornwall include the James Bond film The Witches (1990), Die Another Day (2002), Ladies in Lavender (2004), Pirates of the Caribbean: On Stranger Tides (2011), About Time (2012) and most recently Poldark (2015).
12. A theatre at the end of the land
Did you know that there is an open-air theatre set up in the clifftops and looking out over the sea in Cornwall? The Minack Theatre, just 4 miles from Lands' End, hosts over 200 live performances each year. It's one of our favourite places to visit in Cornwall for a reason! Carved as it is into the clifftop, it looks like this theatre has been here since ancient times. However, it's just under 100 years old! Still, it's definitely one of the most beautiful outdoor theatres in the world.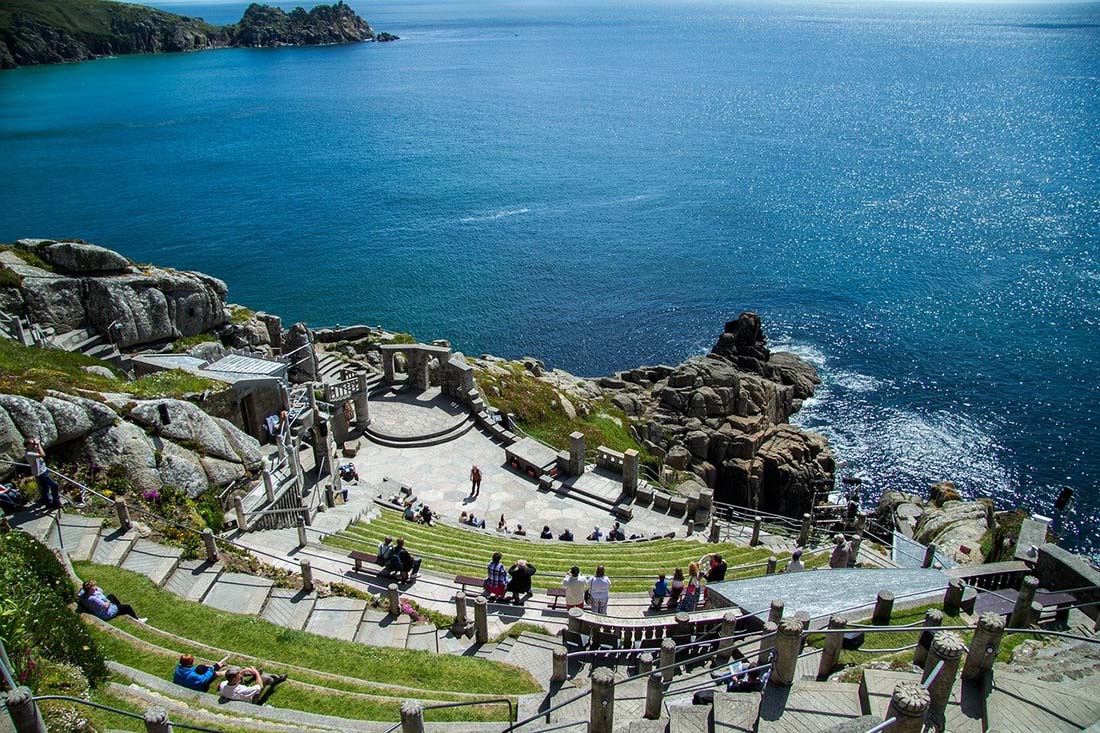 13. Continuing traditional celebrations
Cornwall has a very strong folk history. To the delight of locals and visitors alike, the people of Cornwall continue many of these celebrations to this day. For example, 'Obby 'Oss festival which takes place in Padstow dates back to the early 1800s!
Starting with singing at the Golden Lion Inn at midnight on April 30th, 'Obby 'Oss goes through to the next day with two parades through the street which meet at the May Pole. Maintaining its traditional format, this festival draws a big crowd from all over. Other traditional activities of note include Mummers' Plays, and the Furry Dance.
14. Famous people from Cornwall
Cornwall has also been the birthplace of many names you might recognise, and has become the home for many more. Famous people from Cornwall include, Mick Fleetwood of Fleetwood Mac, Queen's drummer Roger Taylor, Actress Thandie Newton who stars in Westworld, Olympic rower Helen Glover and Richard James, the man behind 90's electronic artist Aphex Twin.
15. The Eden Project
While we all know Cornwall is beautiful, did you expect to find a garden of Eden here? The Eden Project, an indoor-outdoor conservation education project, hosts tropical and subtropical biomes with a staggering number of plant varieties calling it home. There's even an indoor waterfall here.
Eden is also home to the second largest redwood forest in Europe. With a plethora of indoor and outdoor activities, this is what to do in Cornwall for a wholesome and entertaining day out. Since 2012, the Eden Project has also hosted the World Pasty Championships. What could be more Cornish than that!?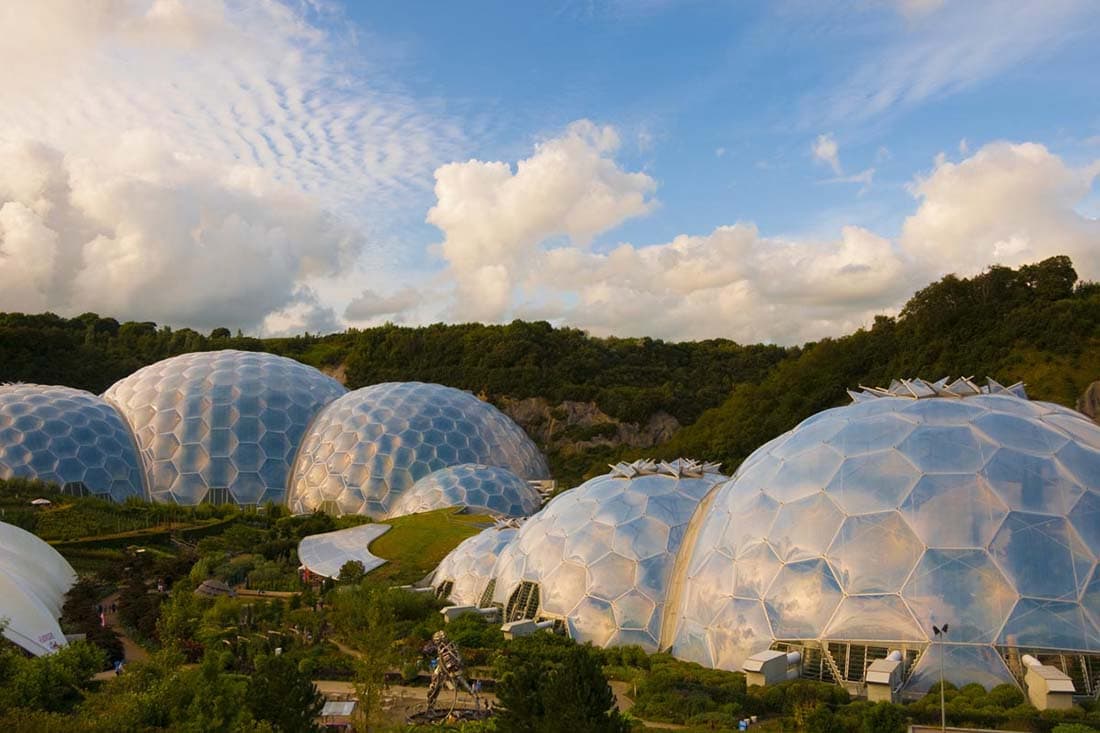 16. Tin mines
Back in the 1900s, 50% of the worlds tin came from Cornwall! If you're wondering what to do in Cornwall to get some fresh air, you can check out some of the tin mine ruins. Wheal Coates, close to St Agnes, is right on the water and makes for an excellent photo spot. The history of the mines is fascinating and there are often local tours running giving you a lowdown of what the work would've been like here.
17. The Beast of Bodmin Moor
The Beast of Bodmin Moor, also referred to as the Beast of Bodmin, is a legend in Cornwall that's shrouded in mystery. Reported to be a large feline resembling a panther, it would occasionally be blamed for deaths of wandering sheep and cows.
In the late 1970s, Bodmin Moor became a hot spot for people trying to get a sneak a peek at this elusive creature. To this day you'll hear campfire stories of the Beast of Bodmin. Spooky, or made up myth? When you head out into the Moors at night you'll certainly feel a little unervered!
18. What is Cornwall famous for when it comes to sports?
Cornwall has two sports that it has brought to the world, Omdowl Kernewek (Cornish Wrestling) and Hurlian (Cornish hurling). While both share similarities with other similarly named sports, there are profound differences to set them apart. Both are played regularly to this day, so make sure to catch a game or two when you're visiting Cornwall.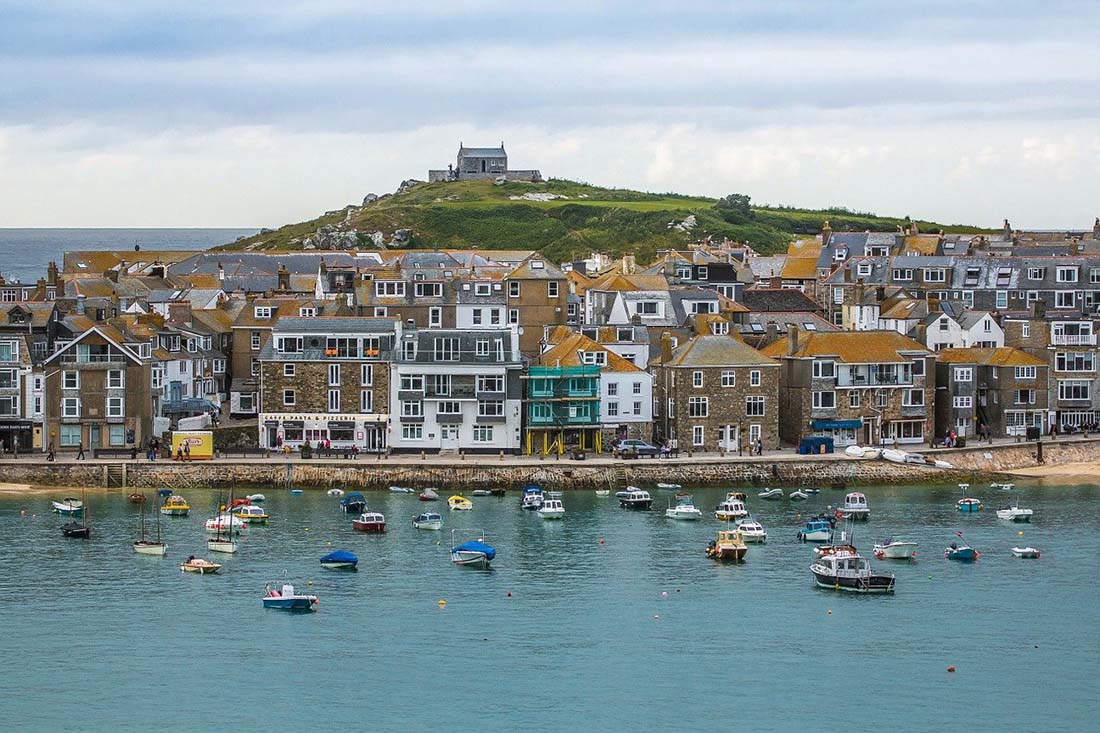 19. Breweries
Despite its small size and population, Cornwall is home to almost 30 breweries! Embodying all that is Cornish in their branding and ethos, these breweries and their products have been making waves worldwide.
From the St. Austell Brewery which was established in 1851, to the award-winning boutique breweries established over the last decade such as Jubel, a taste of these local libations is a must.
20. Haunted sites
Cornwall is claimed to be one of the most haunted counties of the UK. Haunted places of note include Pendennis Castle, Wheal Coates, Bodmin Jail and Tintagel.
However, the most haunted place in Cornwall is The Jamaica Inn. A coaching house in the 1750s and commonly a smugglers den, spirits often sighted here include a mother and baby, a young smuggler and a malevolent highwayman. Would you dare stay here?
21. King Arthur
Finally, what is Cornwall famous for worldwide over? The legend of King Arthur! The legends claim King Arthur was born in Tintagel, that he was blessed before his Quest for the Holy Grail at St Nectan's Glen, and that Dozemary Pool is where Sir Bedivere returned Excalibur. Being the history buff, I genuinely love this fact about Cornwall!
---
I hope this post has taught you lots about Cornwall. If you're looking for more inspiration, check out our guides to the most amazing places to visit in Cornwall, best restaurants in Padstow, the top National Trust houses to visit in Cornwall, and don't miss our Cornwall road trip itinerary too – it's filled with beautiful spots.
The Ultimate Cornwall Trip Planner
Planning a holiday in Cornwall? These handy travel guides will help you decide where to stay, what to do and where to eat on your trip.
Who's ready for some more fun facts?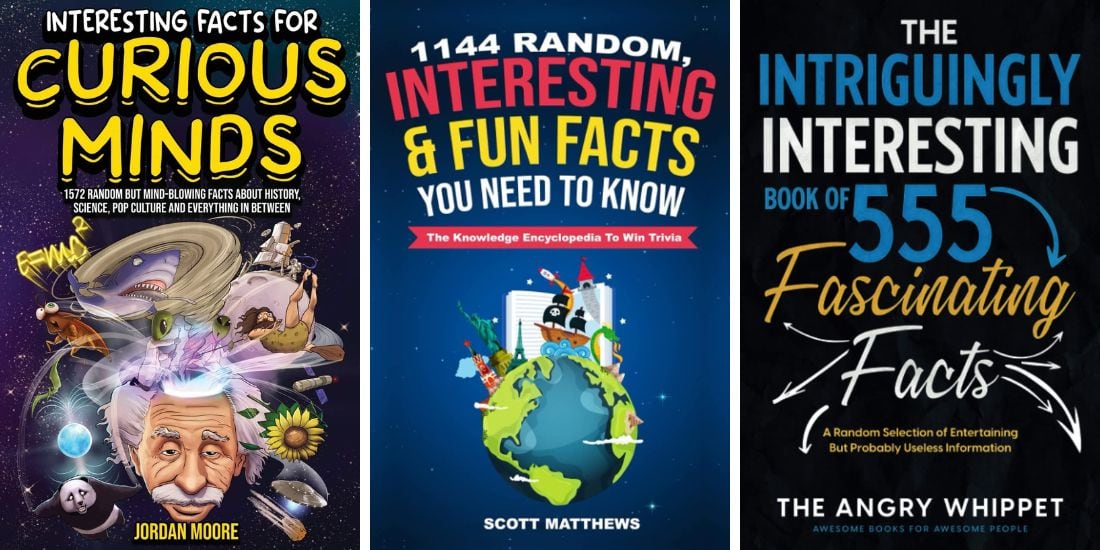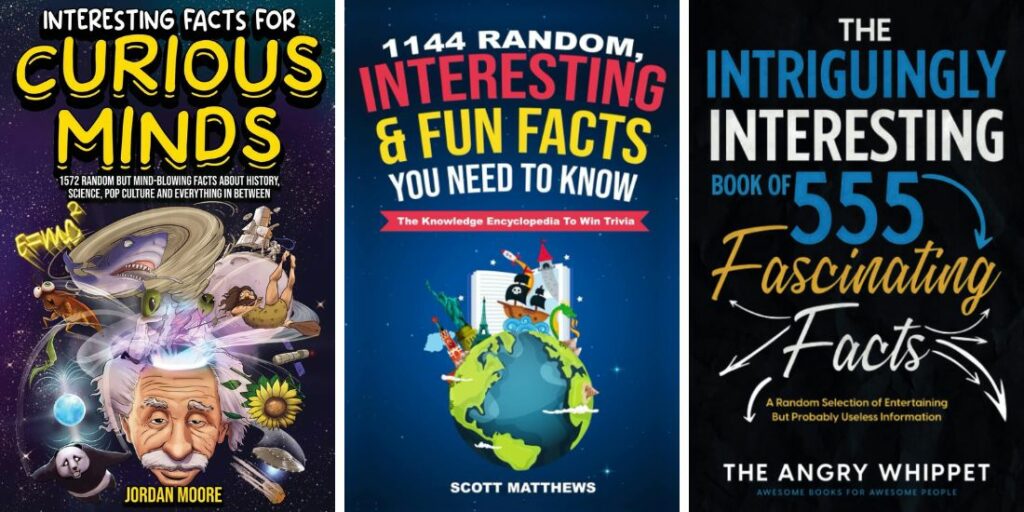 If you're looking for some recommendations, these are a few of our favourite fact books to buy. We use these when planning fun quiz nights with family and friends. They're also great for entertaining the kids too!
Like this blog post? Then Pin it for the future!