From world-famous artworks and quality crafts, to modern pottery and hip graphics, these are the 19 best art galleries in Cornwall.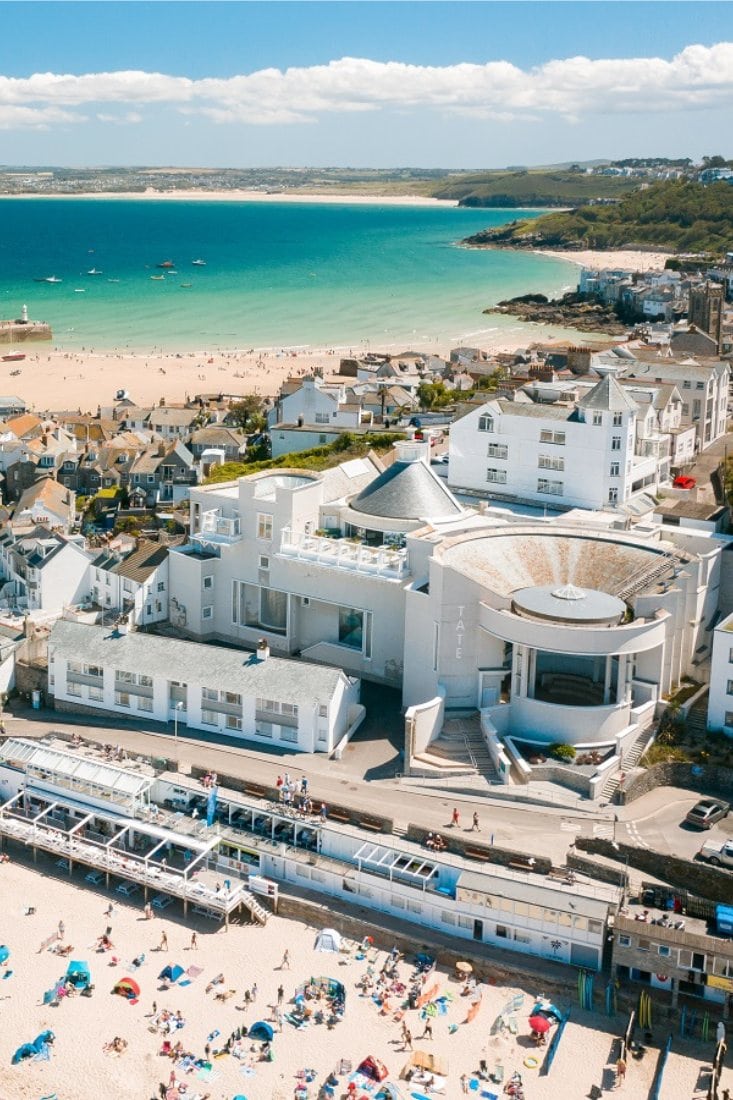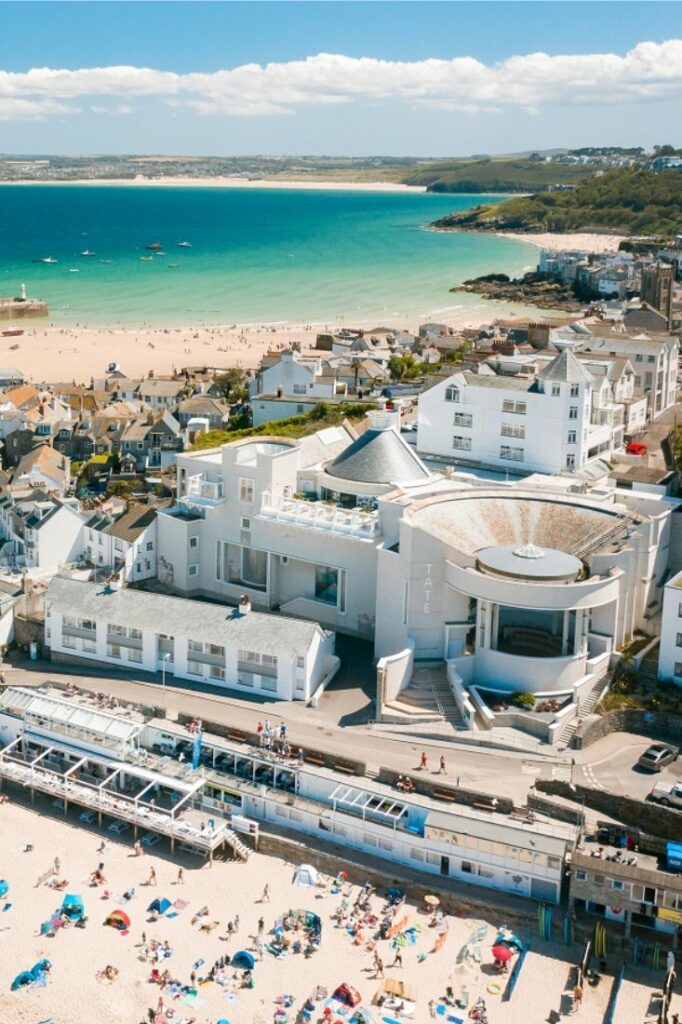 Spectacular landscapes, pristine beaches, pretty villages, delicious food, and cool surfing spots! There are SO many great reasons to visit Cornwall! But did you know Cornwall is also home to some of the UK's best art galleries?
The expansion of the railways brought tourism to Cornwall in the 1870s. Artists were quick to notice the amazing quality of light, dramatic coastlines and beautiful seascapes. By the 1880s, the Newlyn School had formed, with artists working outside to paint scenes of daily life.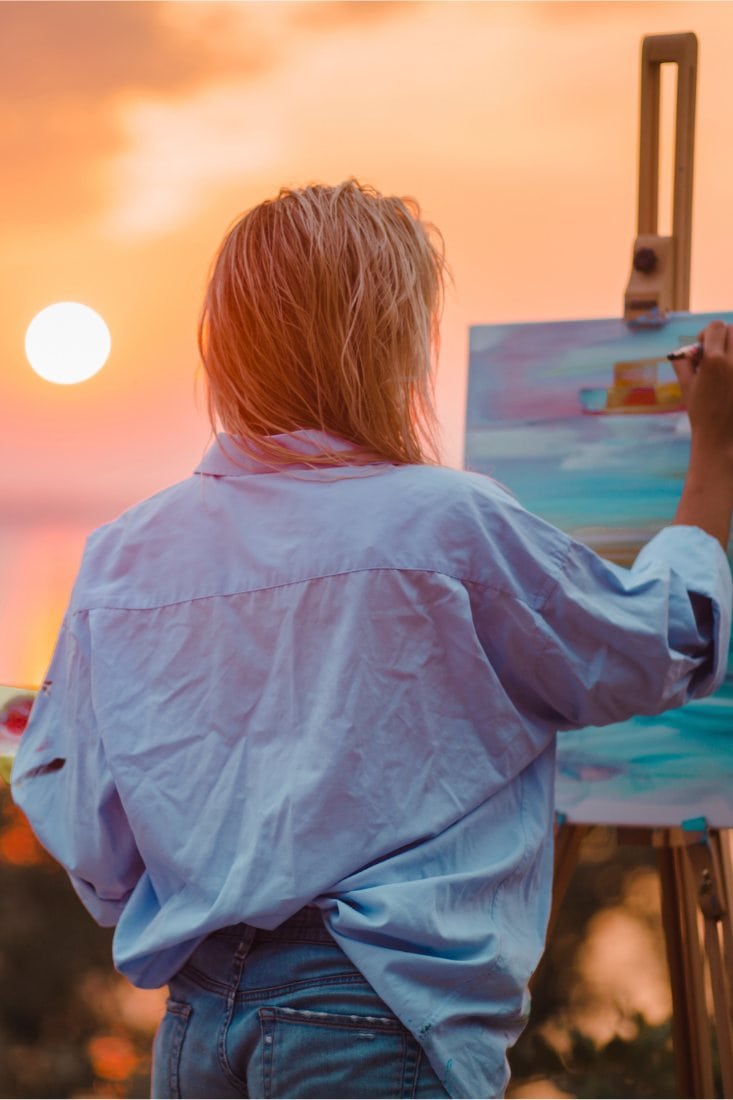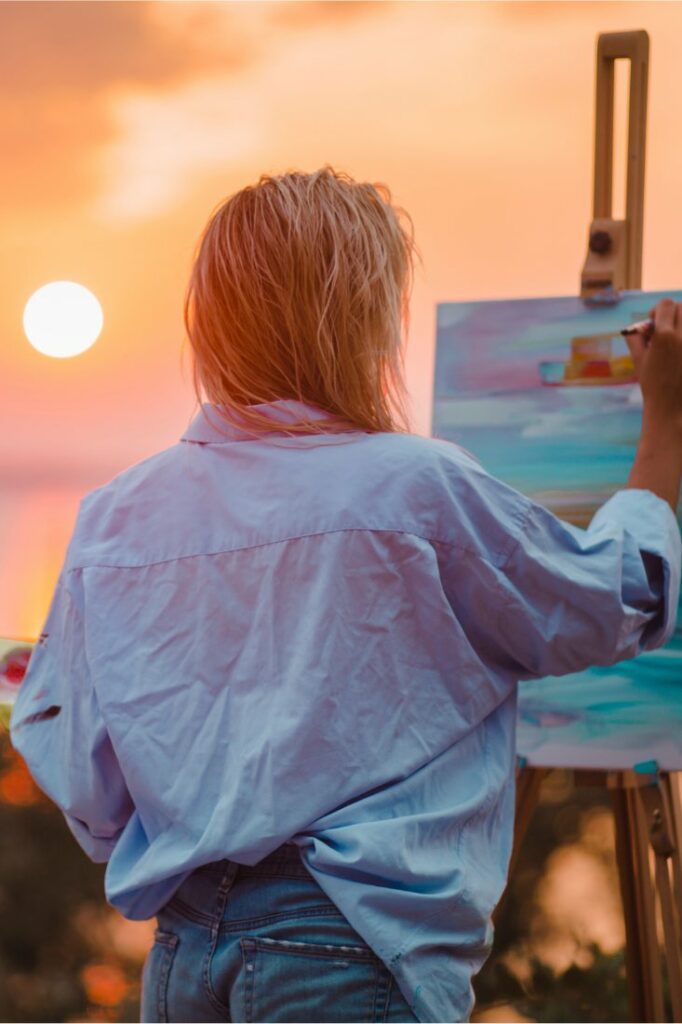 During World War II, another group of artists settled around St Ives. They included the painter Ben Nicholson, the sculptor Barbara Hepworth, and the potter Bernard Leach. This 'St Ives School' became the best-known artists in Cornwall, and were influential throughout the art world.
So, if you visit the county, what can you see today? Well, artworks by these famous artists are on display in exhibitions in museums and galleries across Cornwall. You'll also find several private galleries and art shops showcasing and selling works by local artists and makers.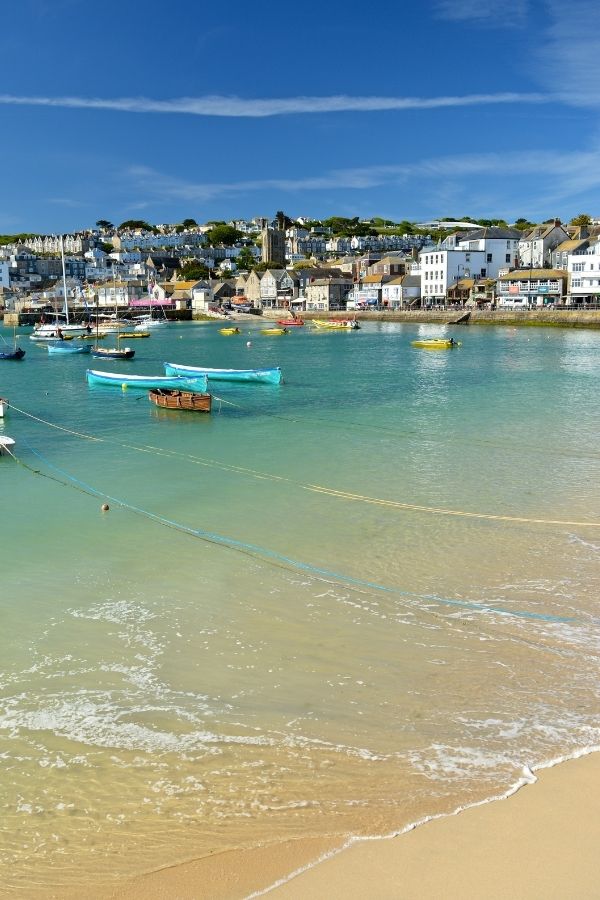 Exploring the region's creative scene is a great addition to any trip, so if you're wondering where to go, this guide to the best art galleries in Cornwall will help guide the way.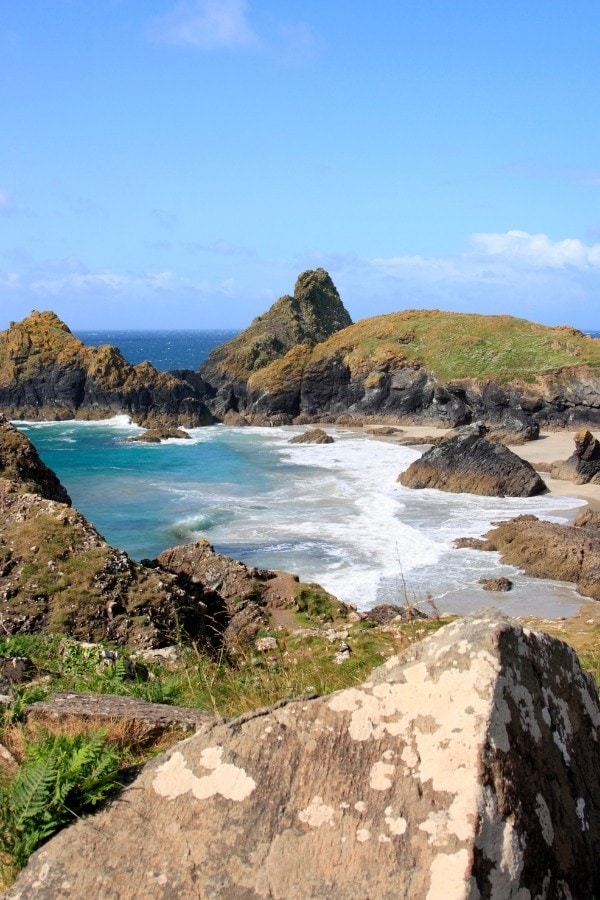 ---
19 Amazing Art Galleries in Cornwall
The Tate gallery in St Ives is one of the best art galleries in Cornwall. The award-winning building is like an artwork in itself! When you're inside, look out for the small windows which frame views onto Parthmeor Beach, like they're special St Ives paintings.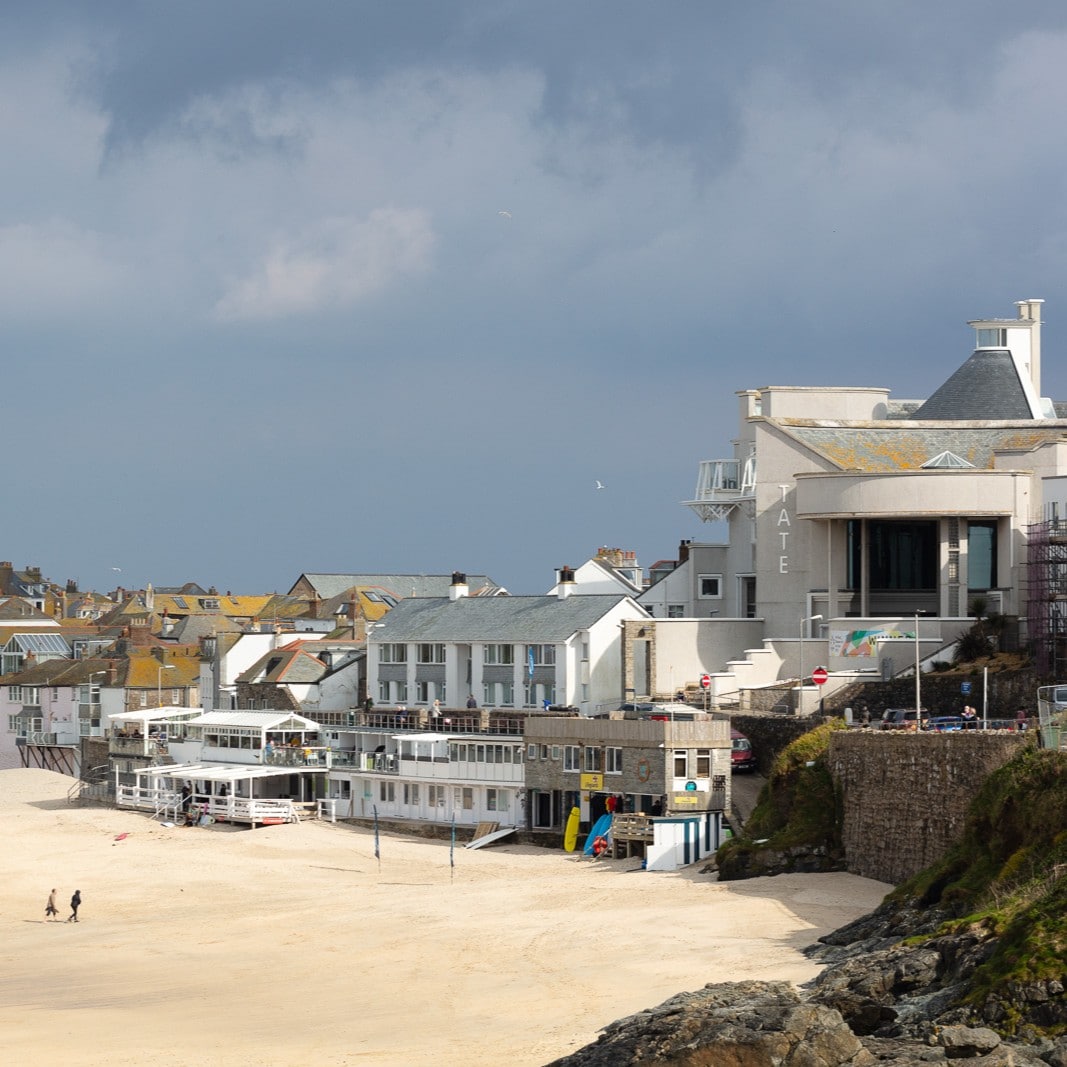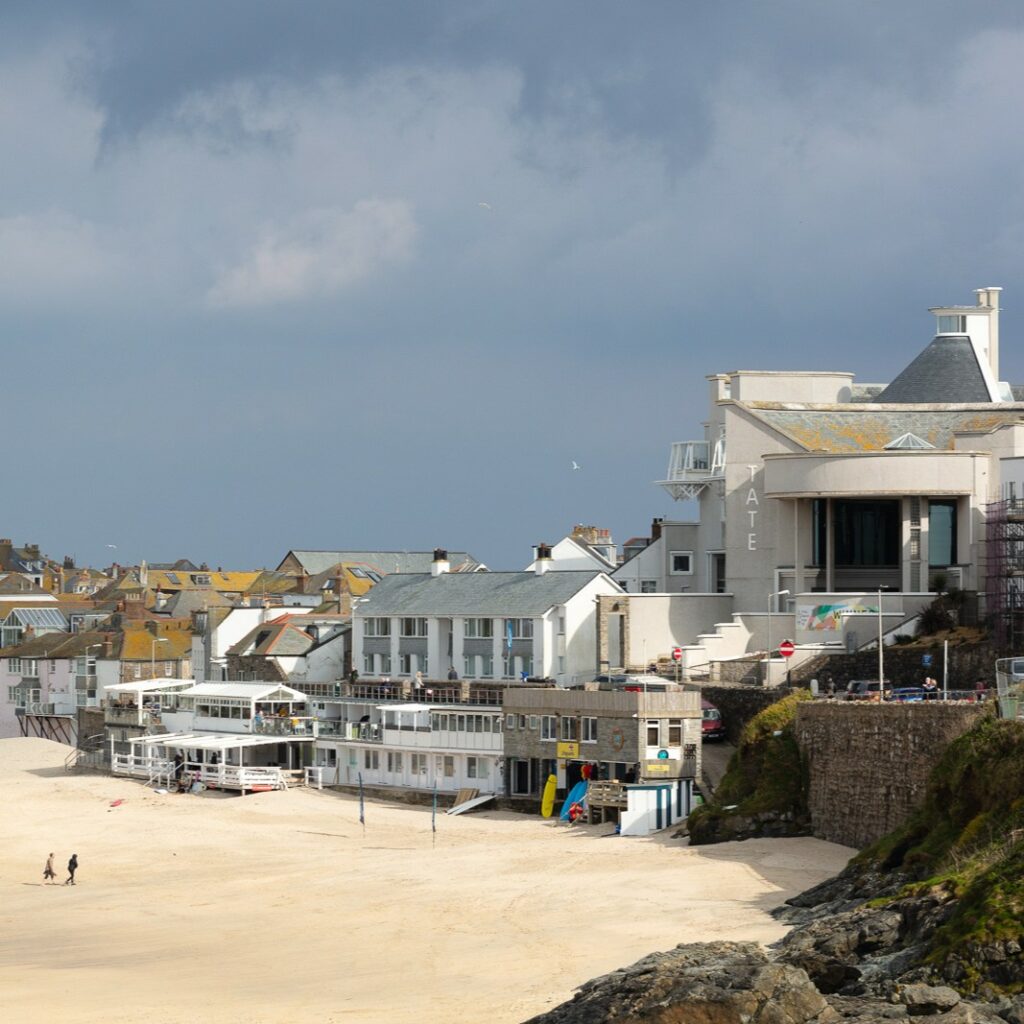 The Tate's collection focuses on Cornish art and the influence it had on contemporary art around the world. Look out for their kid's page online too. It has easy to understand information on the key artists which is great starting point for anyone wanting to find out more.
Another of the best art museums in Cornwall is the Barbara Hepworth Museum. It's tucked away in the cobbled streets just a short walk from Tate St Ives. Hepworth, a famous sculptor bought this house in 1949, and worked here until her death in 1976.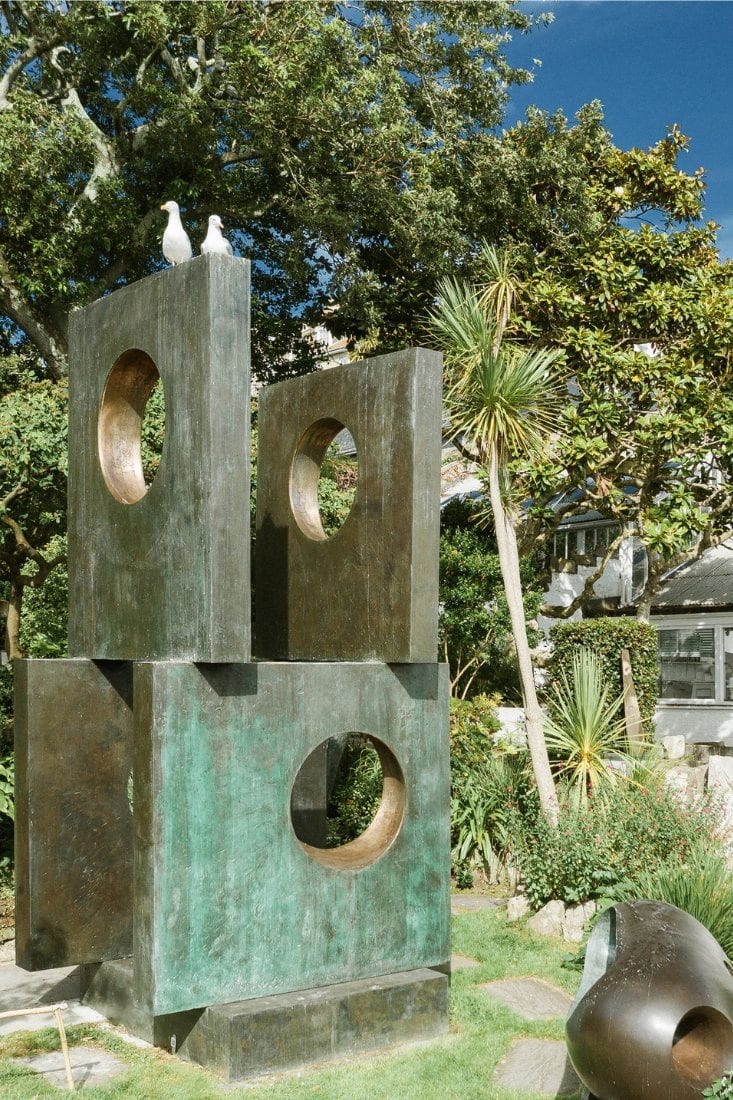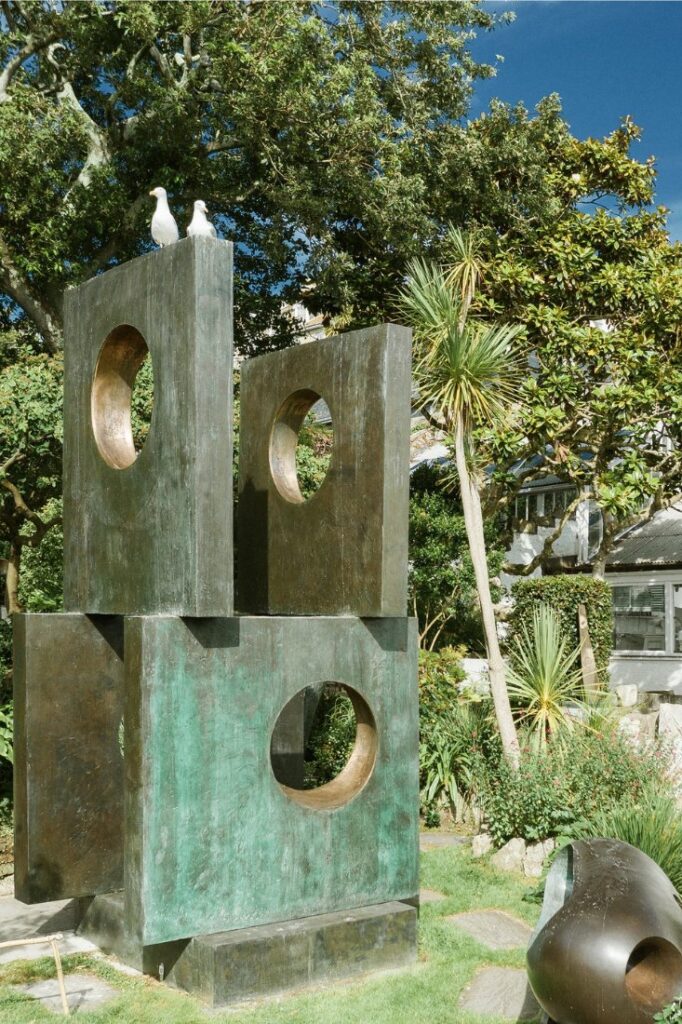 The house, which she called Trewyn Studios, has been kept as she left it. It has the largest collection of her works on permanent display. You can also see part finished sculptures, plaster prototypes, and photographs of her processes.
The house opens onto a beautiful walled garden featuring many of her bronze works too, so definitely allow time for a leisurely wander.
The Newlyn Art Gallery opened in 1895. It now works in conjunction with a second site in Penzance called 'The Exchange'. The two venues show all sorts of contemporary art from around the world alongside works by leading Cornish artists.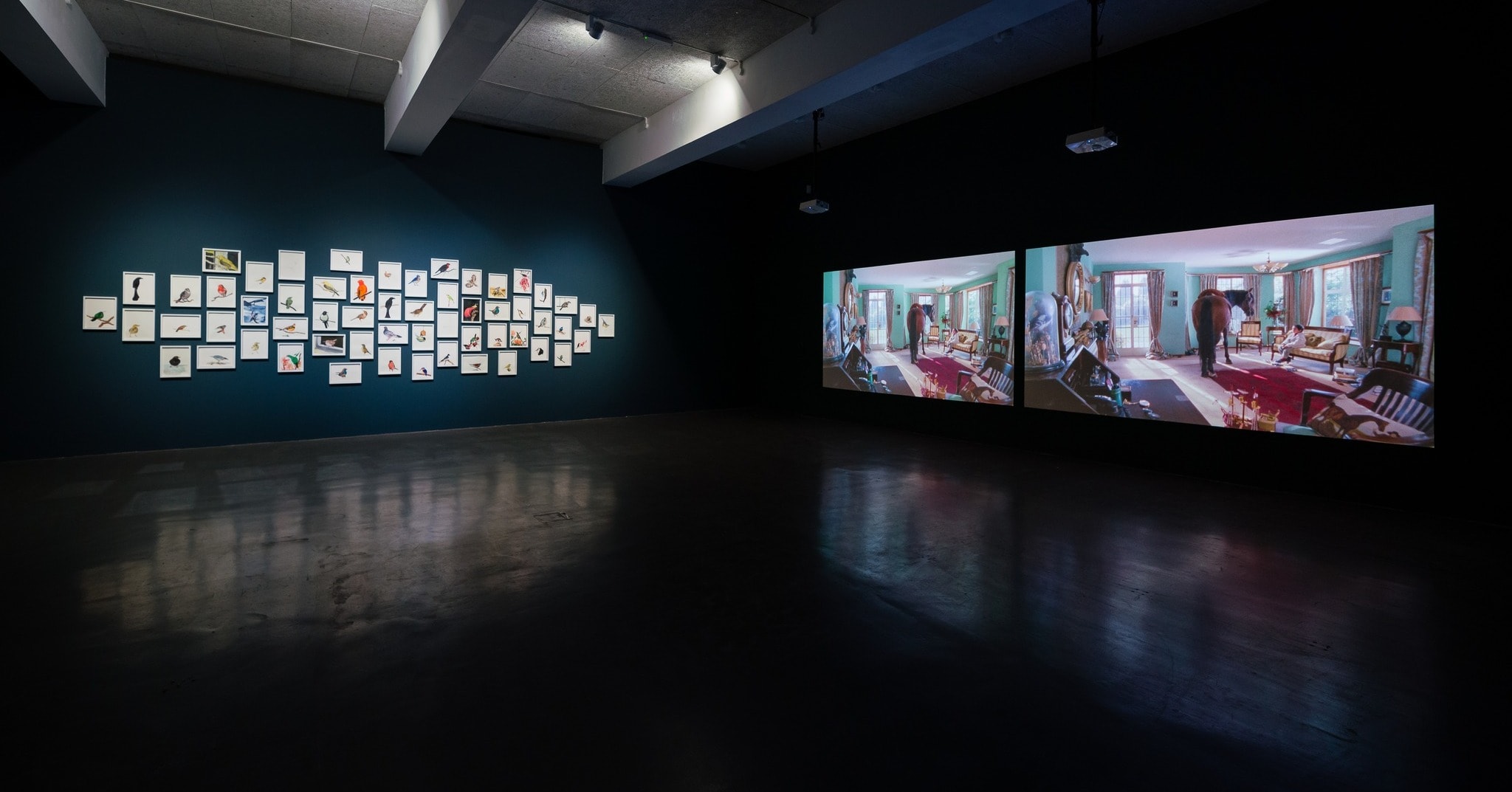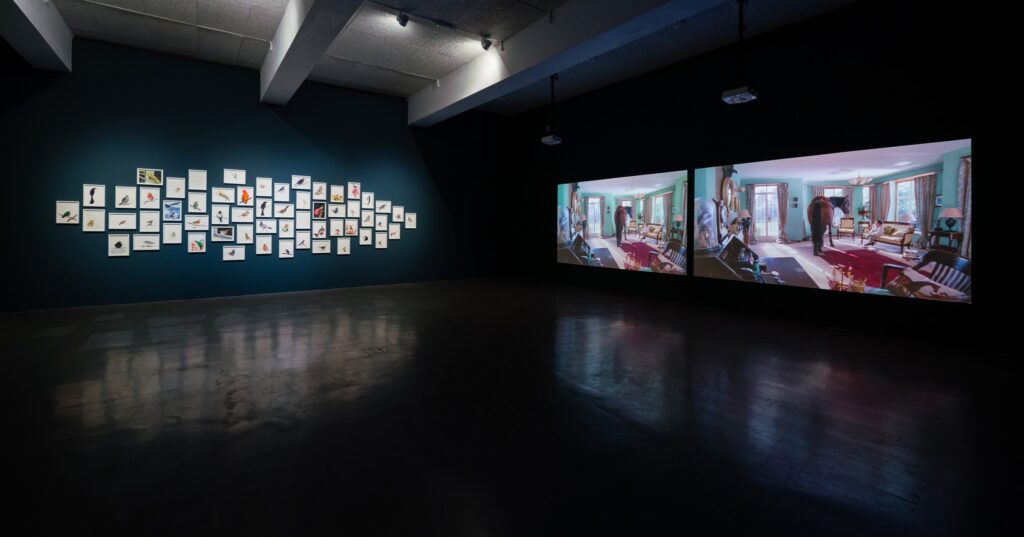 The venues are free to visit and dog friendly too. Join the mailing list to be kept up to date on news and events. If you're in the area in the winter, make sure to visit their great Christmas Makers Market which takes place in December.
Another of the best art museums in Cornwall is Penlee House. This Penzance art gallery is located a few streets back from the harbour, and works to preserve the history of West Cornwall. Penlee is known for its great collection of local paintings, including many by the Newlyn School of artists.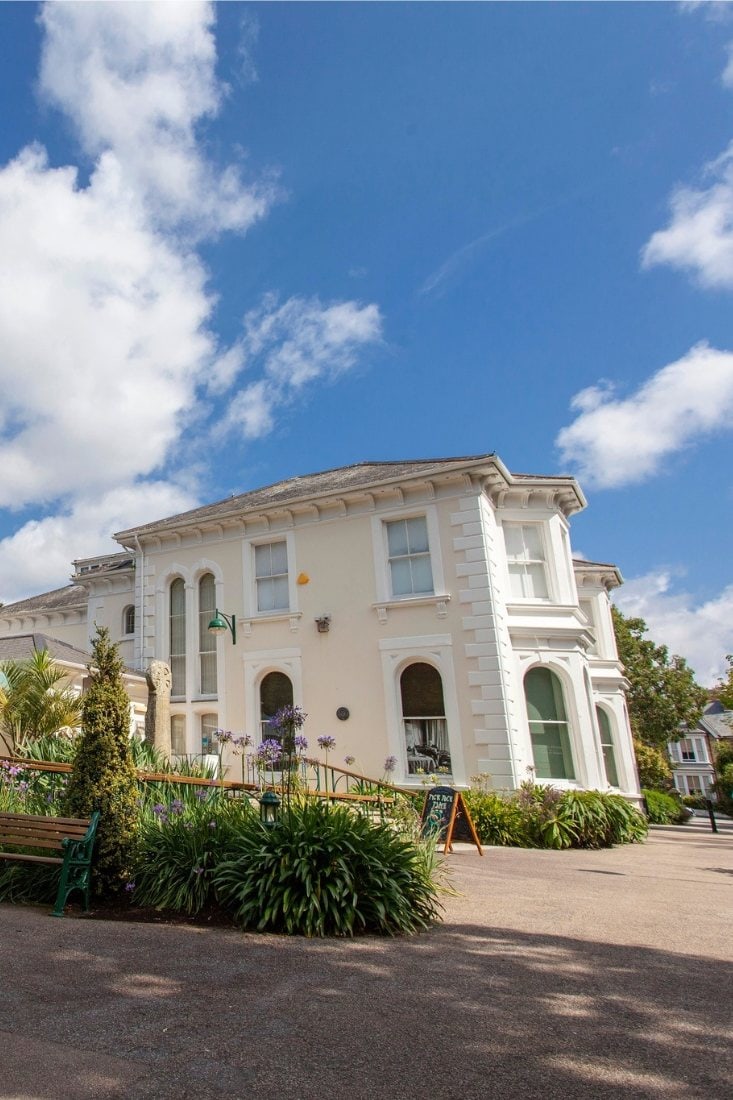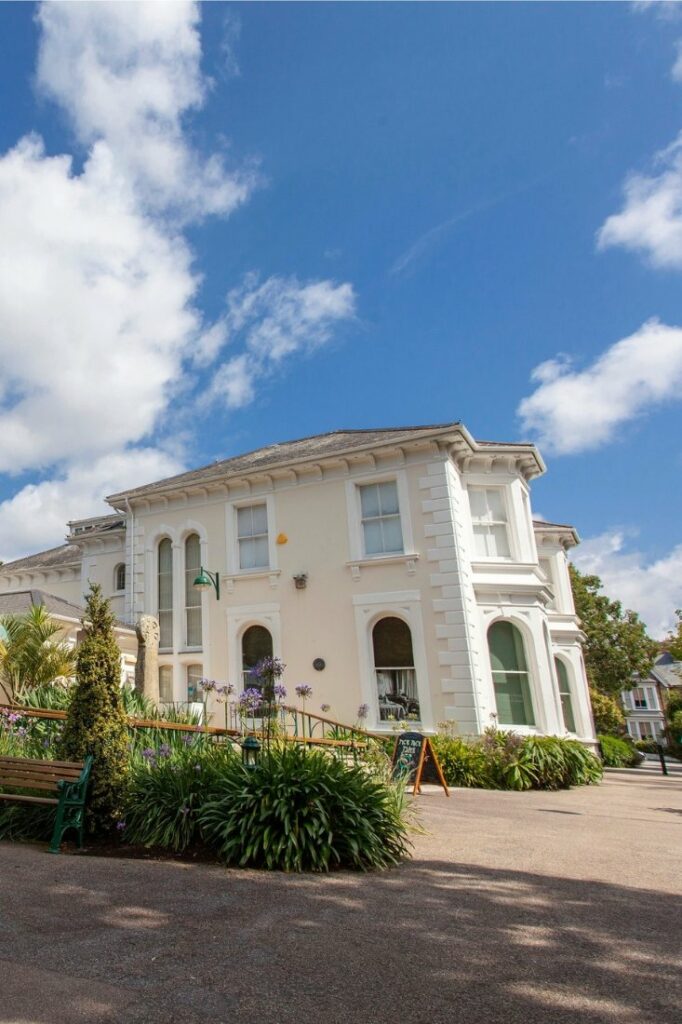 Are you looking for more than Cornish Art? Then head for Falmouth Art Gallery! Here you'll find a more general UK art collection which is free to visit.
It's also one of the best art galleries in Cornwall for children (and big kids…) as it has a fun collection of automat to play with!
Another great art museum in Cornwall is the Royal Cornwall Museum. Alongside displays of local history, you'll find a wide collection of artworks, including sculptures by Barbara Hepworth and paintings by L.S. Lowry.
Penwith Gallery was founded by the St Ives artists in 1949. It moved to the current site in the 60's, taking over a former pilchard packing factory.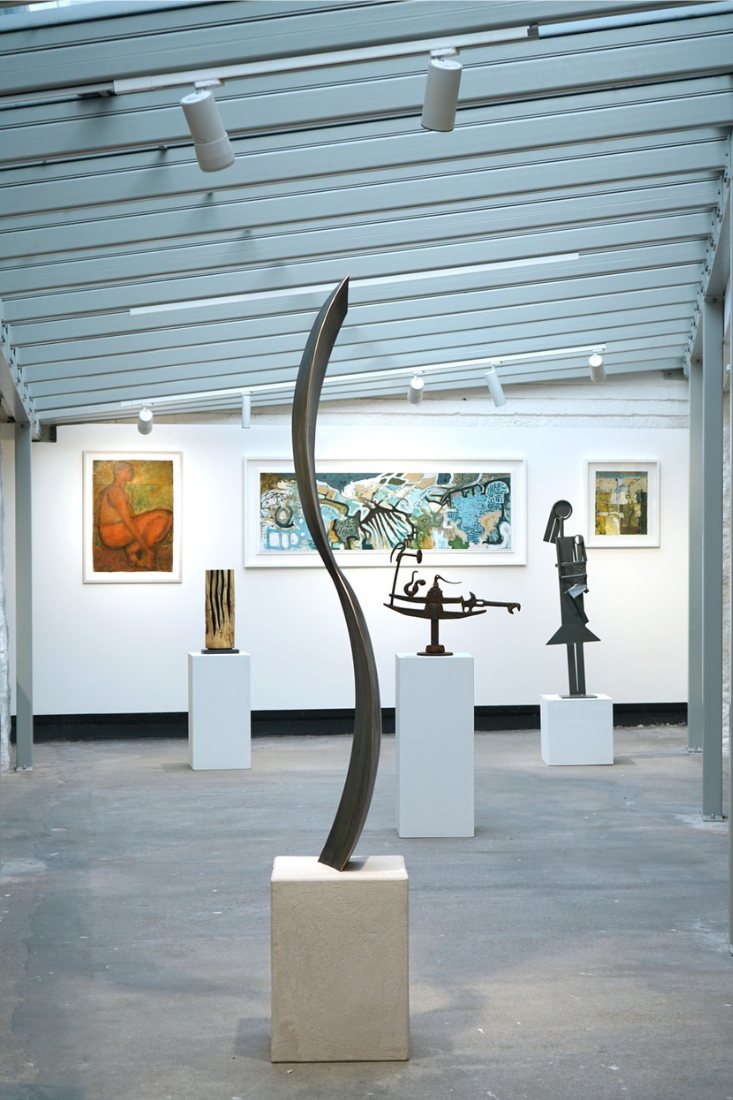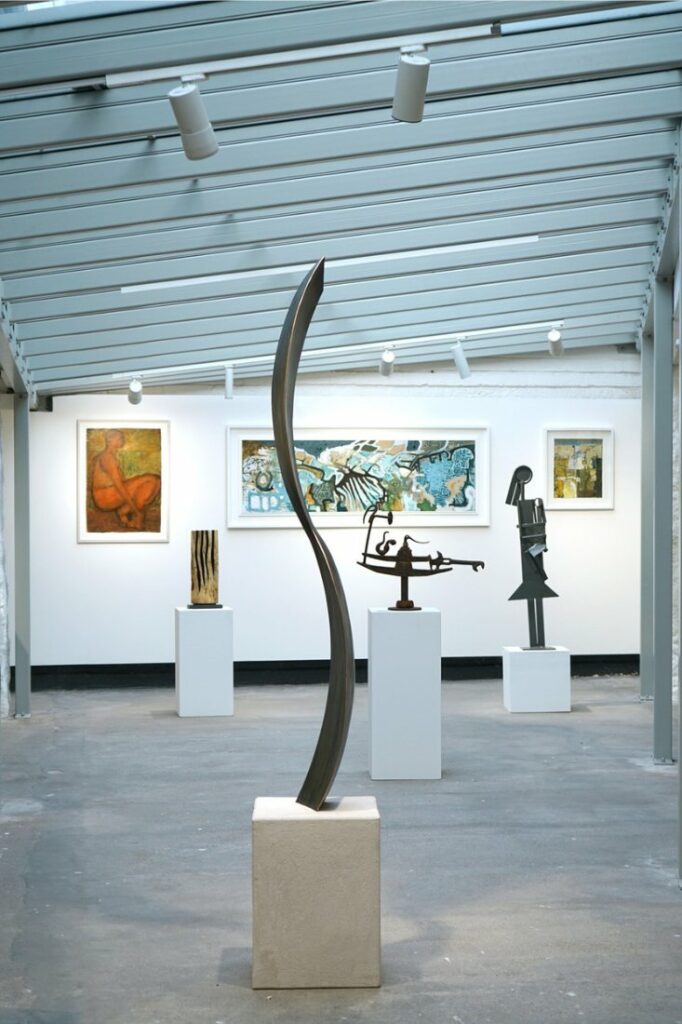 The site is home to artist workshop spaces and three art galleries. The galleries change throughout the year to show a varying programme of exhibitions by the Society Members and other Cornish artists. If you're looking for some new pieces to brighten up your walls at home, you'll also find a great shop here selling high quality works.
Cornwall Contemporary in Penzance is a private art gallery set over three floors of an old chapel. This is one of the best art galleries in Cornwall to visit if you're an art collector, or looking to start your own collection.
It shows and sells paintings, sculptures and ceramics by well-known artists, all with a connection to Cornwall.
Close to the Barbara Hepworth Museum in St Ives, is the private Porthminster Gallery. This is another commercial gallery, representing a mix of 60 well-established and up-and-coming British painters, sculptors, printmakers and ceramicists. It's free to visit, and you can purchase artworks by any of the artists you love.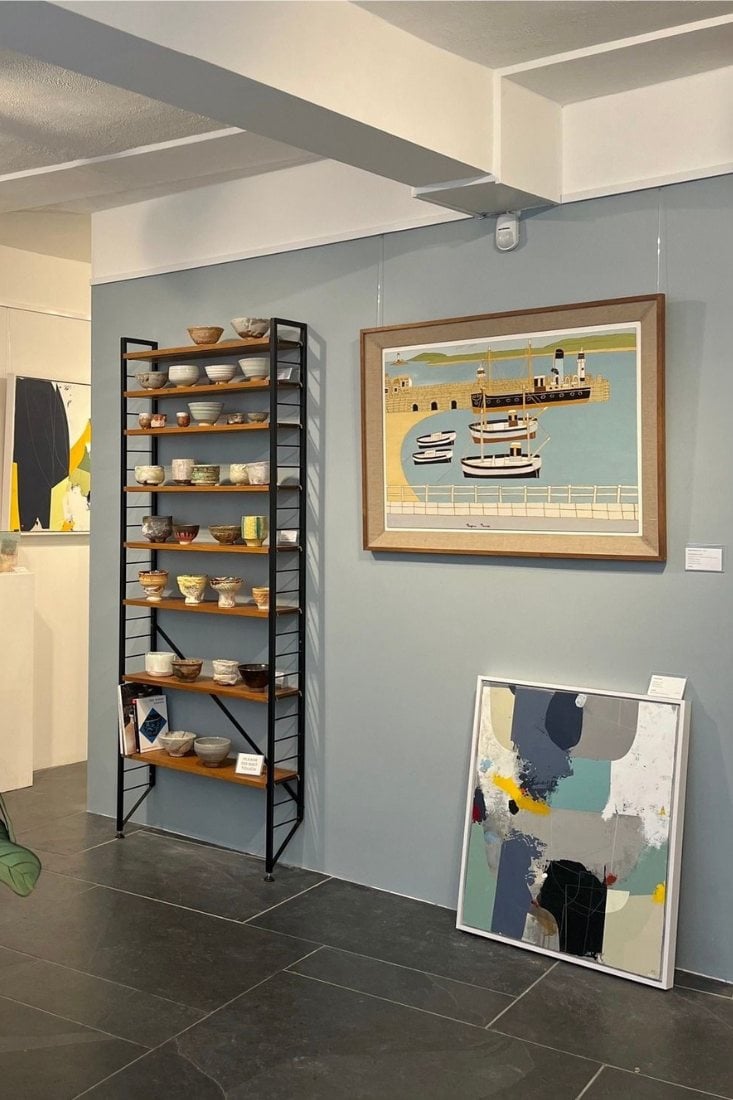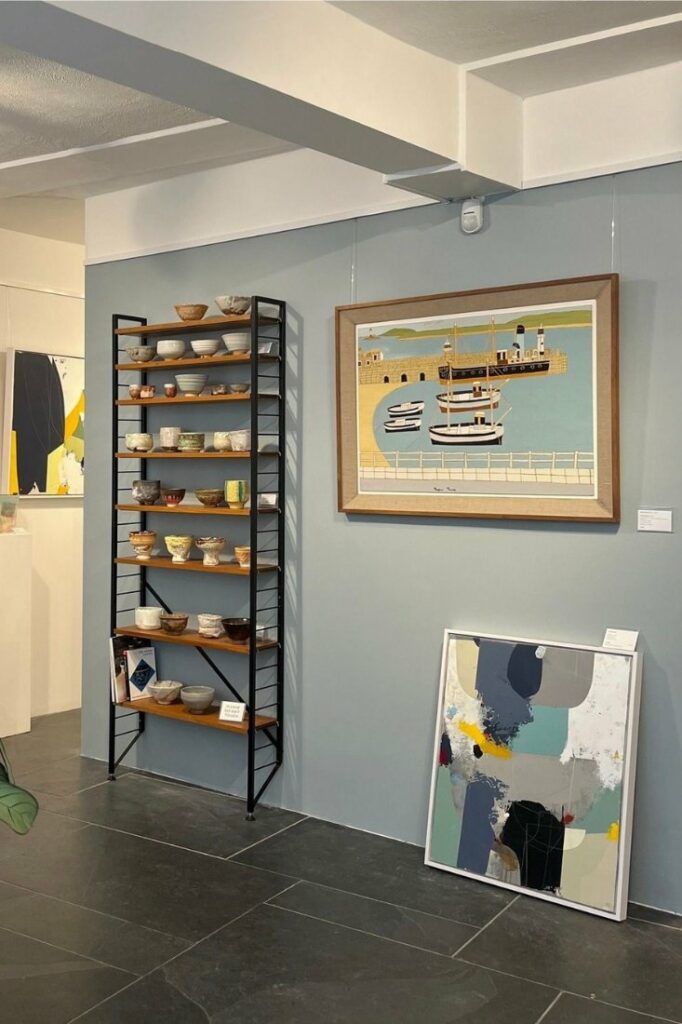 St Ives is a hub for Cornwall's creative scene, so if you're planning a trip to the Tate or Hepworth galleries, allow time to see a few other spots too! The New Craftsman Gallery is one of the best galleries Cornwall specialising in 3D and craft-based artworks.
They've been showing some of the UK's best sculpture, ceramics and fine-art jewellery alongside local paintings since the 1960s! It really is a treasure trove of delights!
Are you a lover of pottery and ceramics? If so, pay a visit to the renowned Leach Pottery in St Ives.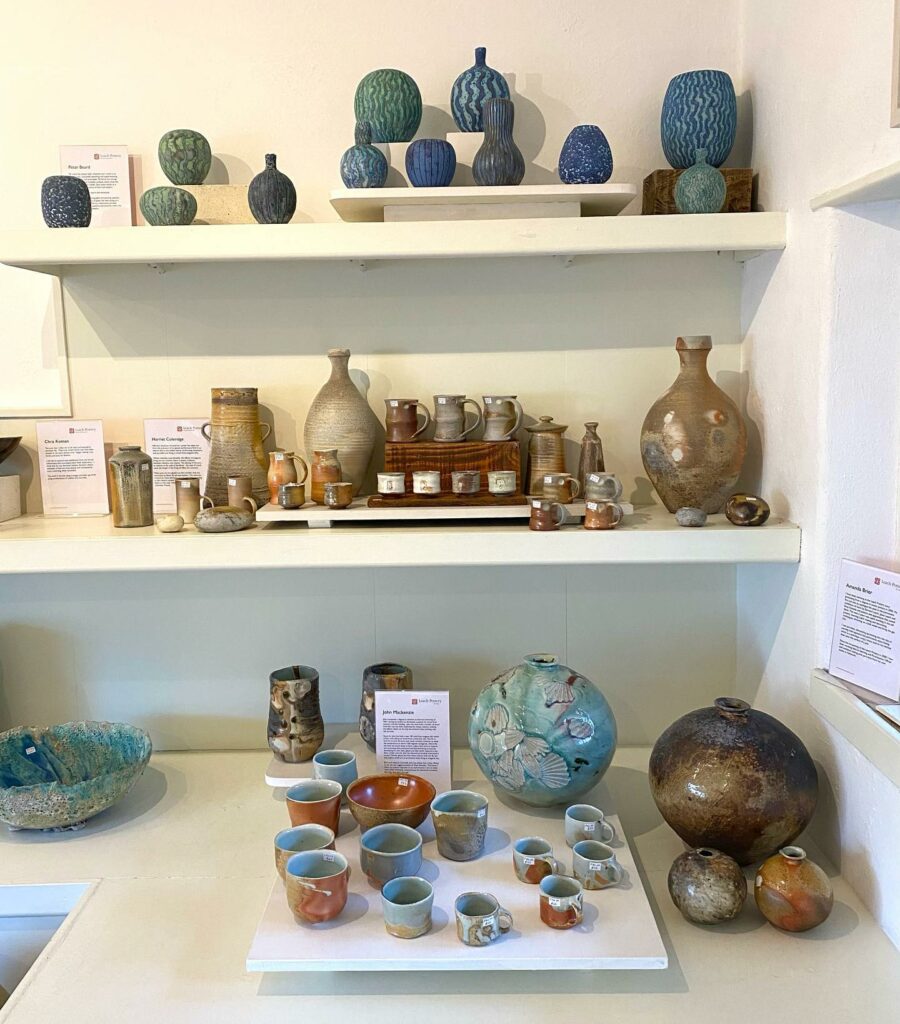 This influential studio pottery was founded in the 1920s by Bernard Leach and the Japanese potter Shoji Hamada. It's now a museum showcasing their work, and also has a teaching centre and shop. It's a great place to buy gifts for others, or souvenirs for yourself from your holiday in Cornwall.
This Newquay art gallery is a relative newcomer to the Cornwall art scene. It's set in a former chapel which was renovated with the aim to show art in a beautiful space. The result is simple and stunning.
Check the website or join the mailing list to be kept up to date with the latest news and pre-sale information.
This one isn't right in St Ives (it's two miles from the centre) but is a great option if you're in this part of Cornwall. The exhibitions at Belgrave change every month, with a focus on modern British and contemporary art.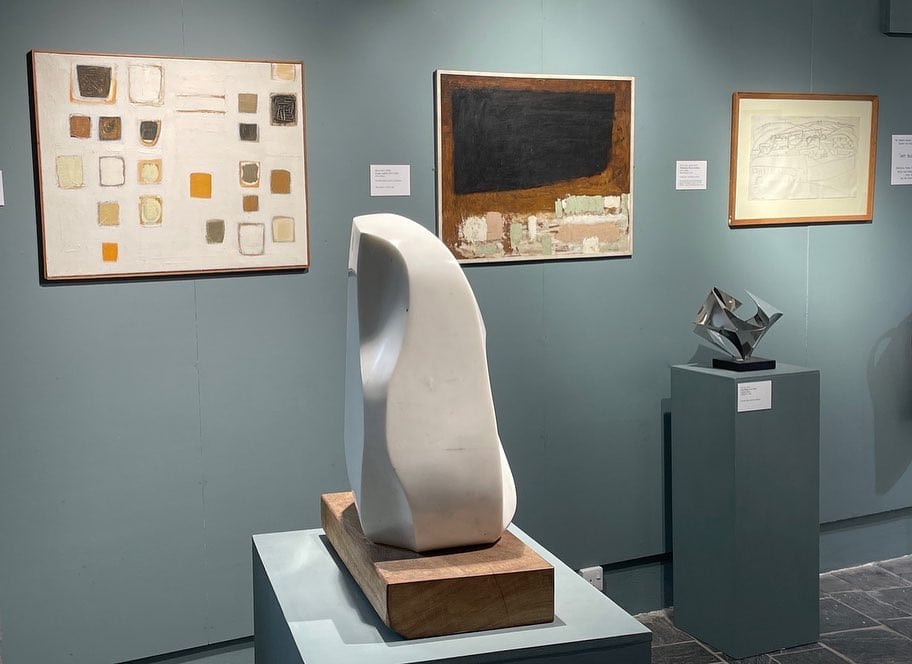 Belgrave is aimed at art collectors, so you'll need to make an appointment if you'd like to view the exhibits.
This former industrial building shows contemporary art by British painter Kurt Jackson. He loves to create large canvases which have a focus on landscapes and natural history.
This gallery is particularly interesting as it's carbon neutral, and the upstairs floor feature exhibitions on environmental themes. It's free to visit, and any works sold are delivered within Cornwall by electric van!
This St Ives harbour gallery shows the work of seven local painters and printmakers. The exhibition changes monthly, and you'll also find a selection of jewellery and postcards for sale.
You might already know about the best restaurants in Padstow, but there are some great galleries to visit when you're not eating and drinking!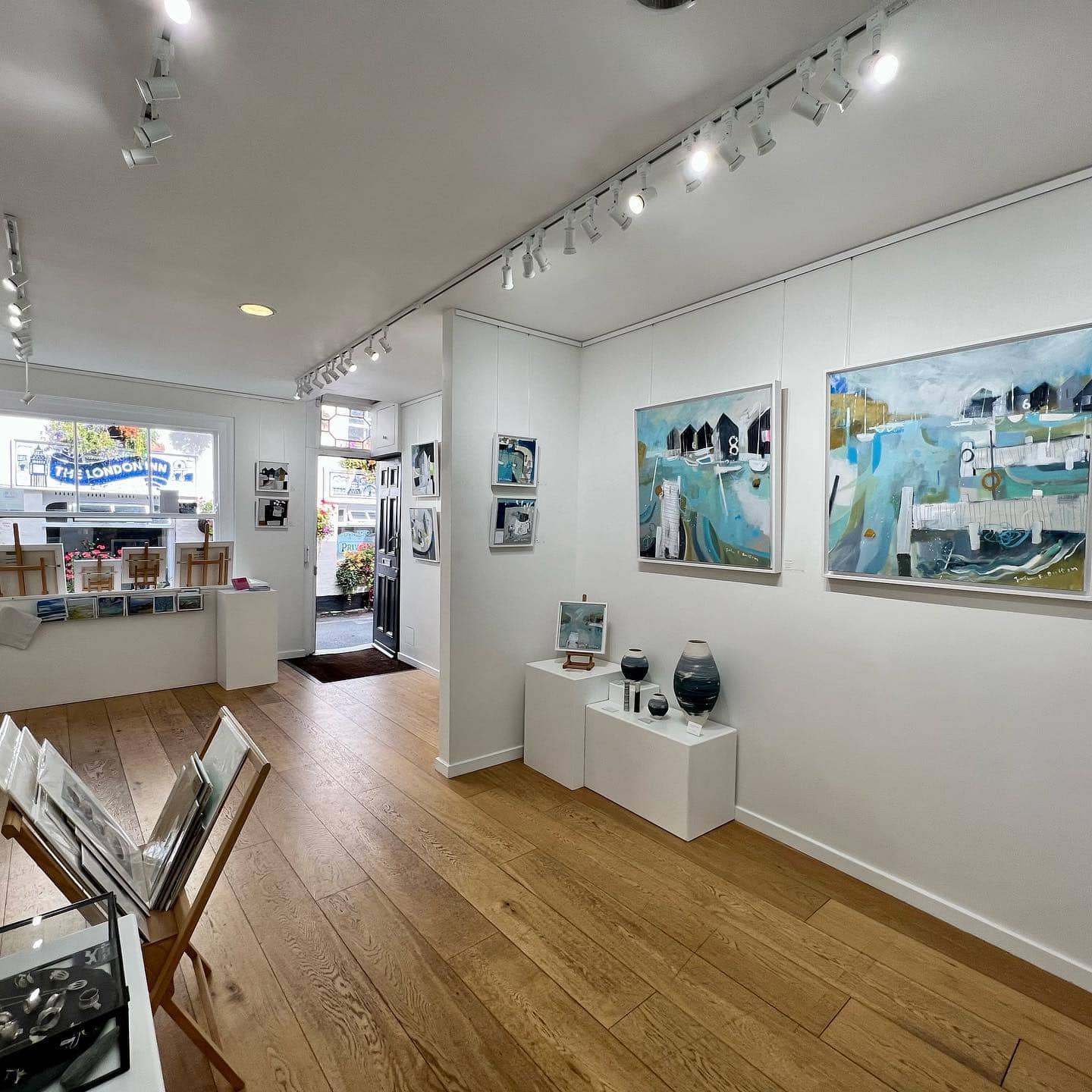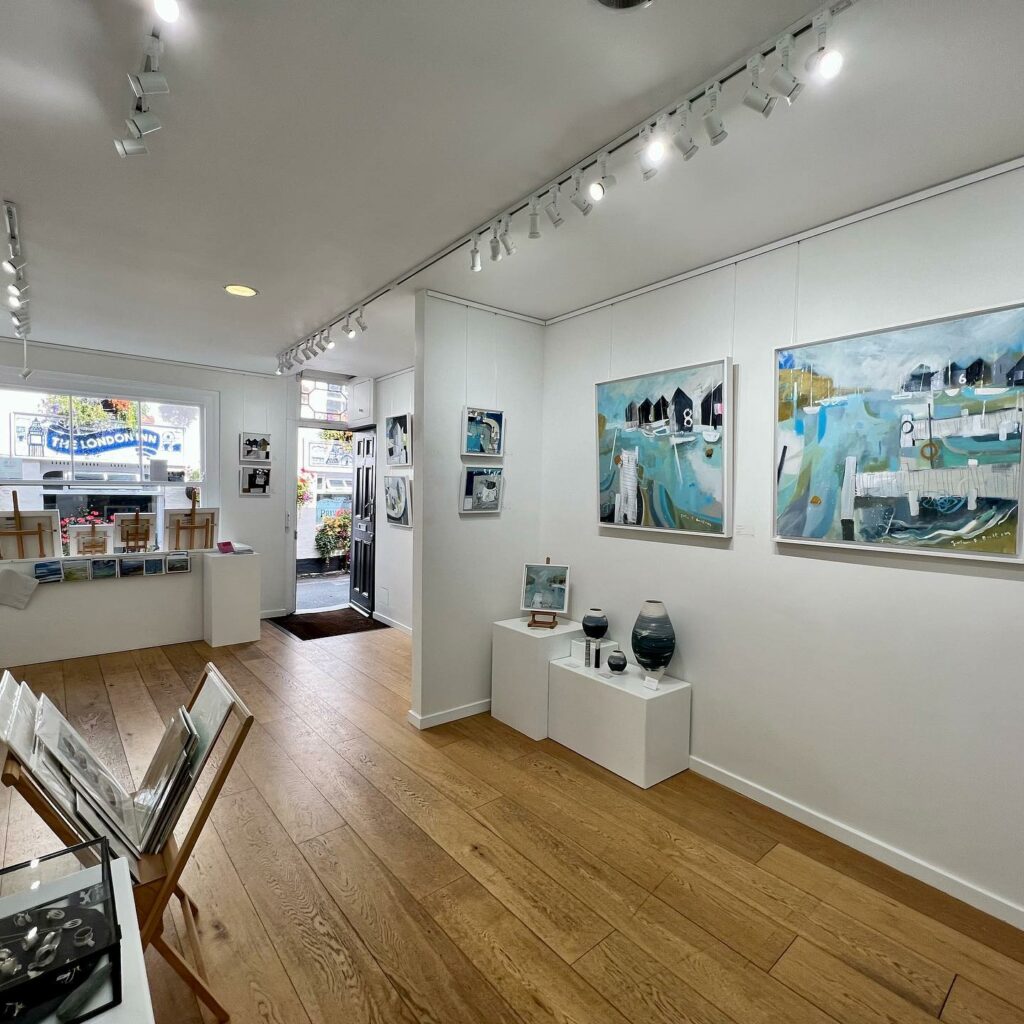 Padstow Gallery is one of the best small shops / art galleries Cornwall if you're looking for art or craft gifts on a more modest budget. You're bound to be tempted into taking home at least one of the paintings, prints, ceramics or jewellery pieces!
Do you prefer graphic design works to traditional paintings? Definitely pay a visit to Pop Gallery. This multi-purpose space combines an art gallery with party space and picture framing services under one roof. The cool graphic prints and posters are guaranteed to bring a pop of colour and fashion to your interior décor.
You'll find another great arts and crafts retail space at the Mid Cornwall Galleries near St Austell. The gallery has been representing a mix of British painters, ceramicists, jewellers, metal workers, glass artists and printmakers for over 40 years.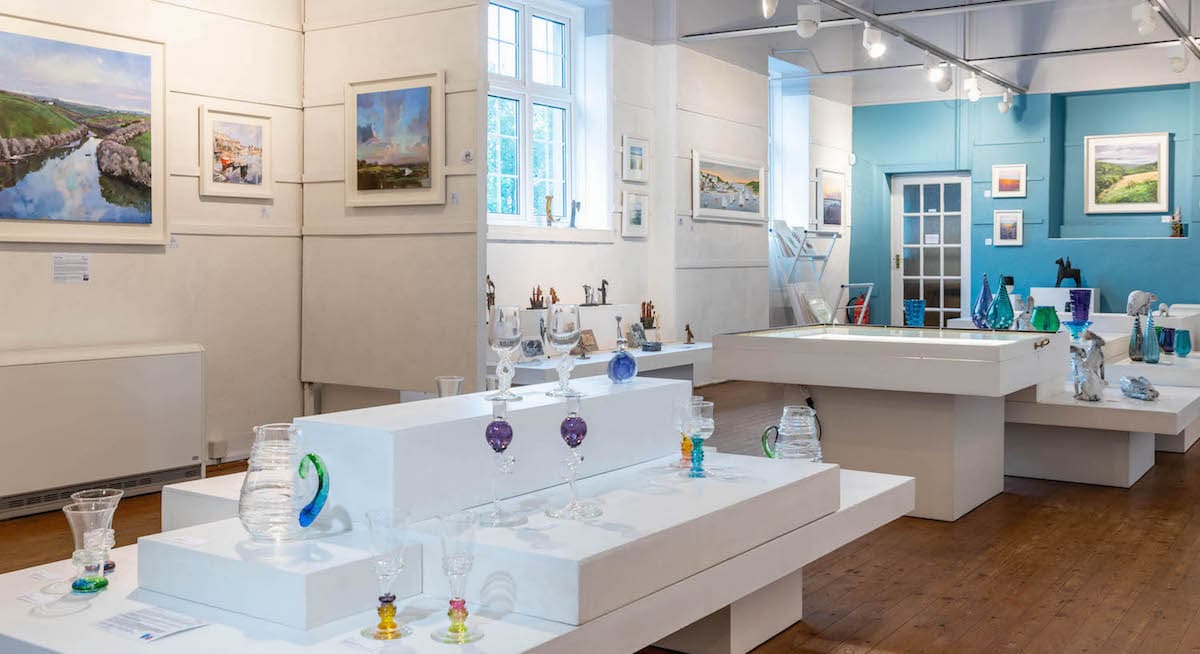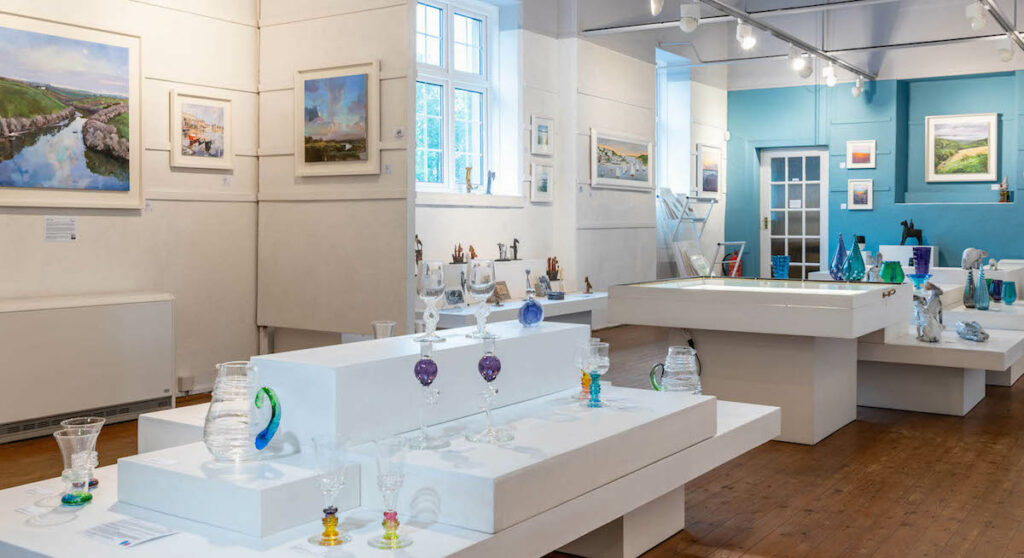 Completing our round up of the best art galleries in Cornwall is the Polperro Arts Foundation. The little gallery is located in the charming fishing village itself and features only the work of artists and makers from the local area.
The gallery is run by the artists themselves, and often involves the local community in its innovative arts projects. You'll be amazed at the talent on display.
---
We hope you've enjoyed discovering the best art galleries in Cornwall. From huge canvases to beautiful sculptures and arts and crafts, there's so much talent to discover.
If you're looking for other inspiration for your visit to Cornwall, don't miss these helpful Cornwall travel guides: