Visiting Nottingham and looking for things to do? From historic castles and beautiful nature reserves, to interesting museums, these are the best day trips from Nottingham!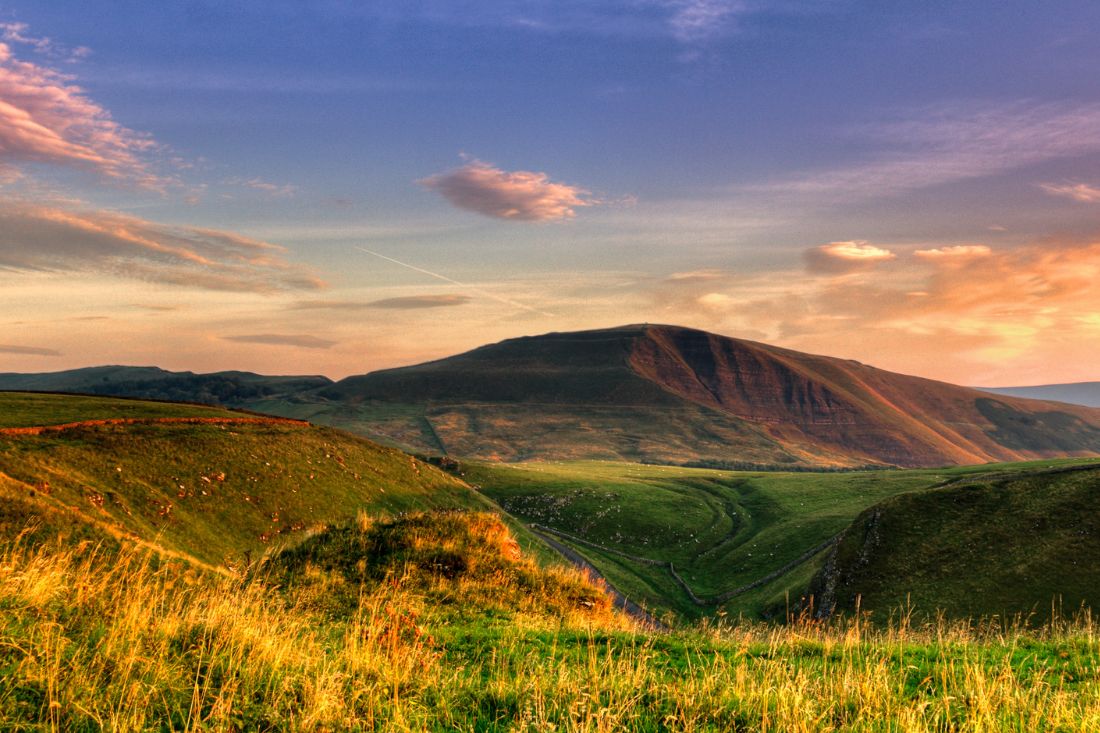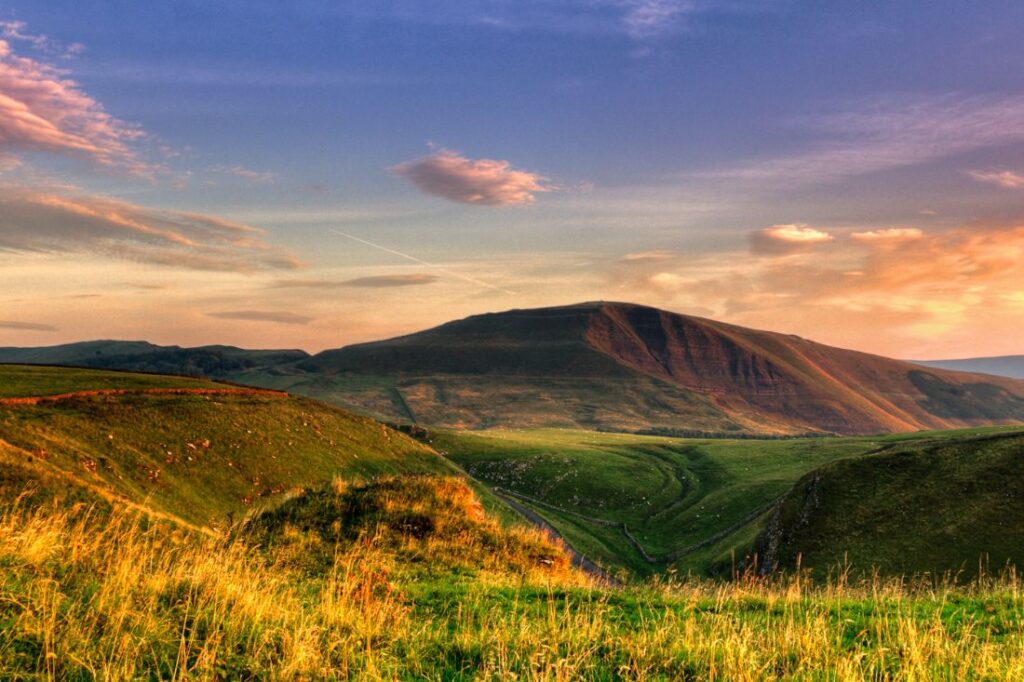 Nottingham is a gorgeous city with a ton to see and explore. If you're plotting out an England itinerary, you should definitely add in a stop in this historic city.
Since it's surrounded by the stunning Nottinghamshire countryside, if you're visiting the city, you should definitely look at day trips to some beautiful places nearby. The surrounding areas are full of castles, nature reserves, parks and country walks, all within an hour's drive.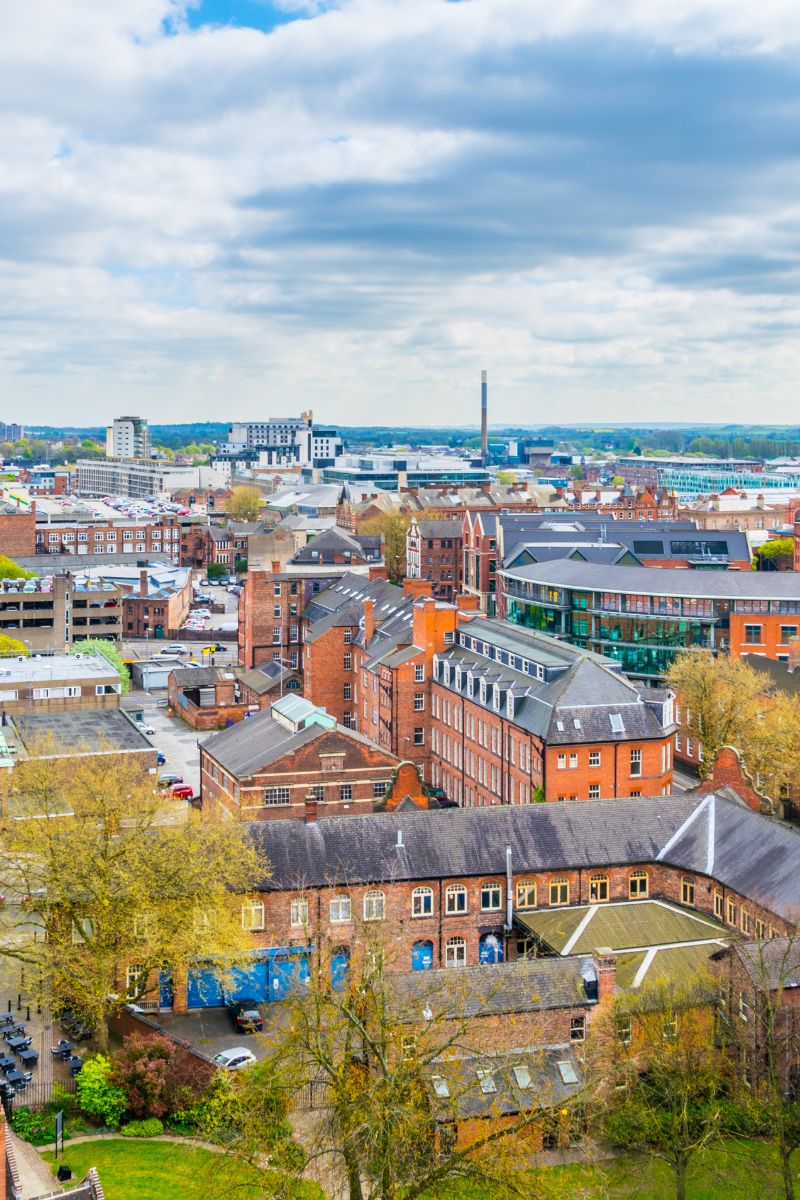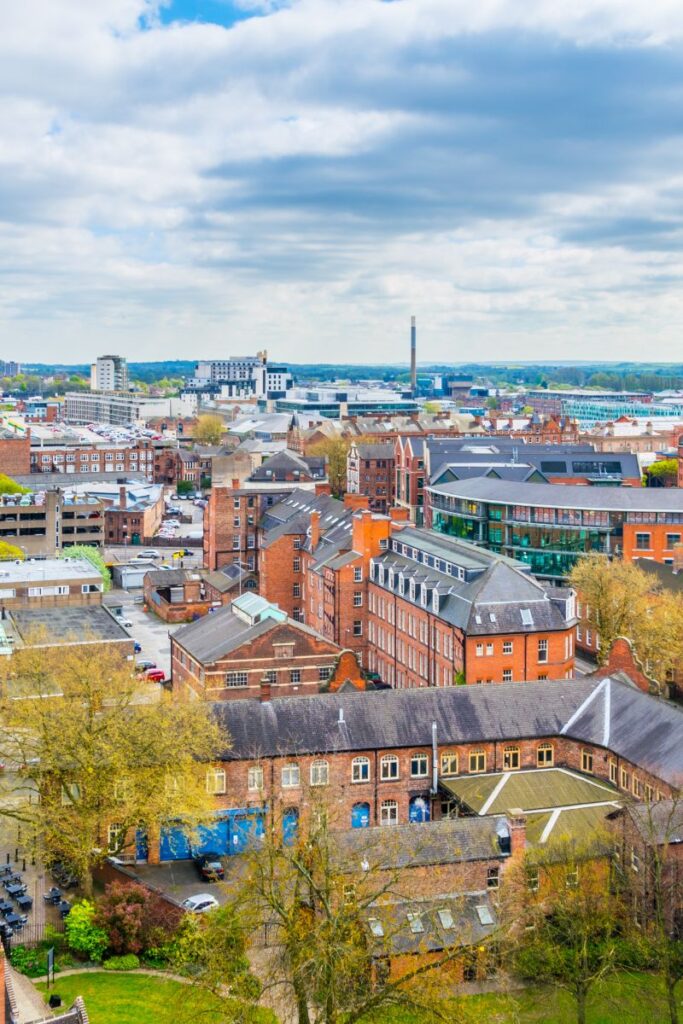 While the city provides plenty to see, you'll find there are even more exciting day trips from Nottingham. From seeing 900-year-old castles, visiting the home of Robin Hood, spectacular countryside in the Peak District, and romantic stately homes belonging to former poets, there are plenty of Nottingham day trips to keep you entertained.
Whether you've got a passion for nature or love nothing more than sitting in tea rooms and relaxing, these Nottingham day trips are suitable for any type of traveller or budget. So, let's get exploring!
---
The Best Day Trips from Nottingham
Castleton, Peak District National Park
One of the best day trips from Nottingham is to the Peak District National Park. In fact, there is so much to do in the Peak District you might want to consider a weekend trip!
The national park is all about nature. You can take a scenic walk through the forest or hit the cycle routes. If you don't like exercise much, don't worry! There are plenty of beautiful villages that are ideal for a leisurely stroll.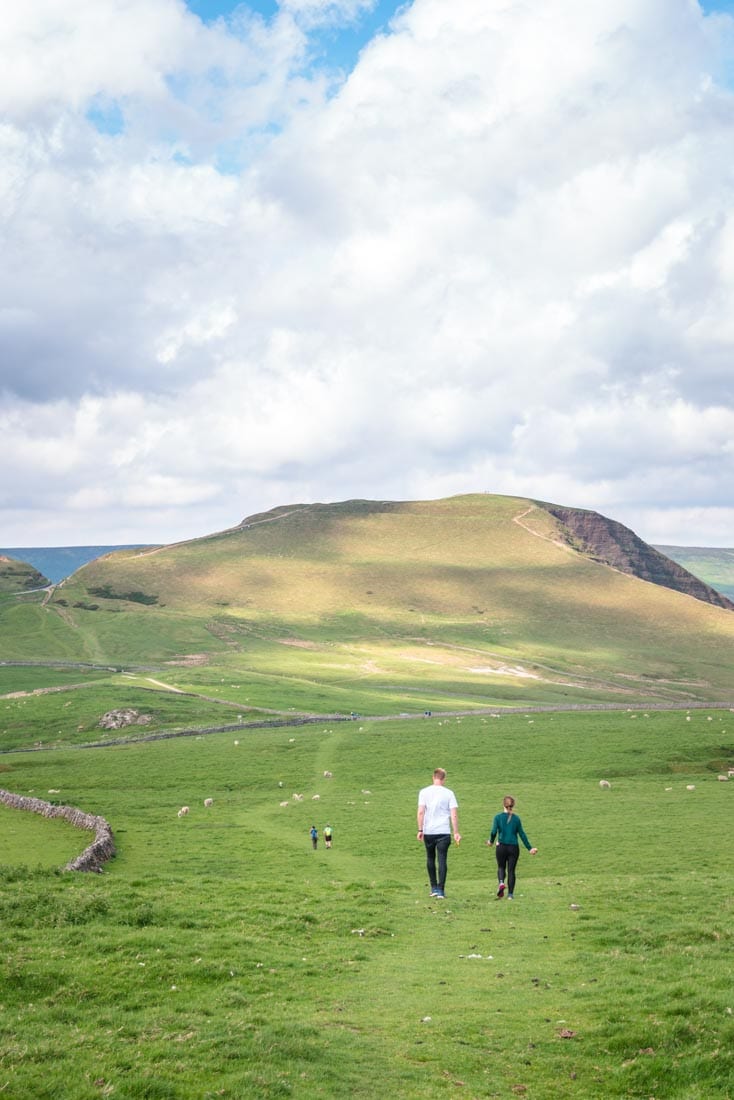 But if you're a thrill-seeker with a thirst for adventure, you'll 100% want to head to Castleton. This is where you can see impressive rock formations, such as Mam Tor. It's most famous for its underground caverns and cave systems.
In fact, the caves in Castleton are amongst the biggest and best cave networks in the country. Make sure to visit Blue John Cavern, the only cave in the UK that has the rare mineral, Blue John. Peak Cavern, Speedwell Cavern, and Treak Cliff Cavern are also worth a visit.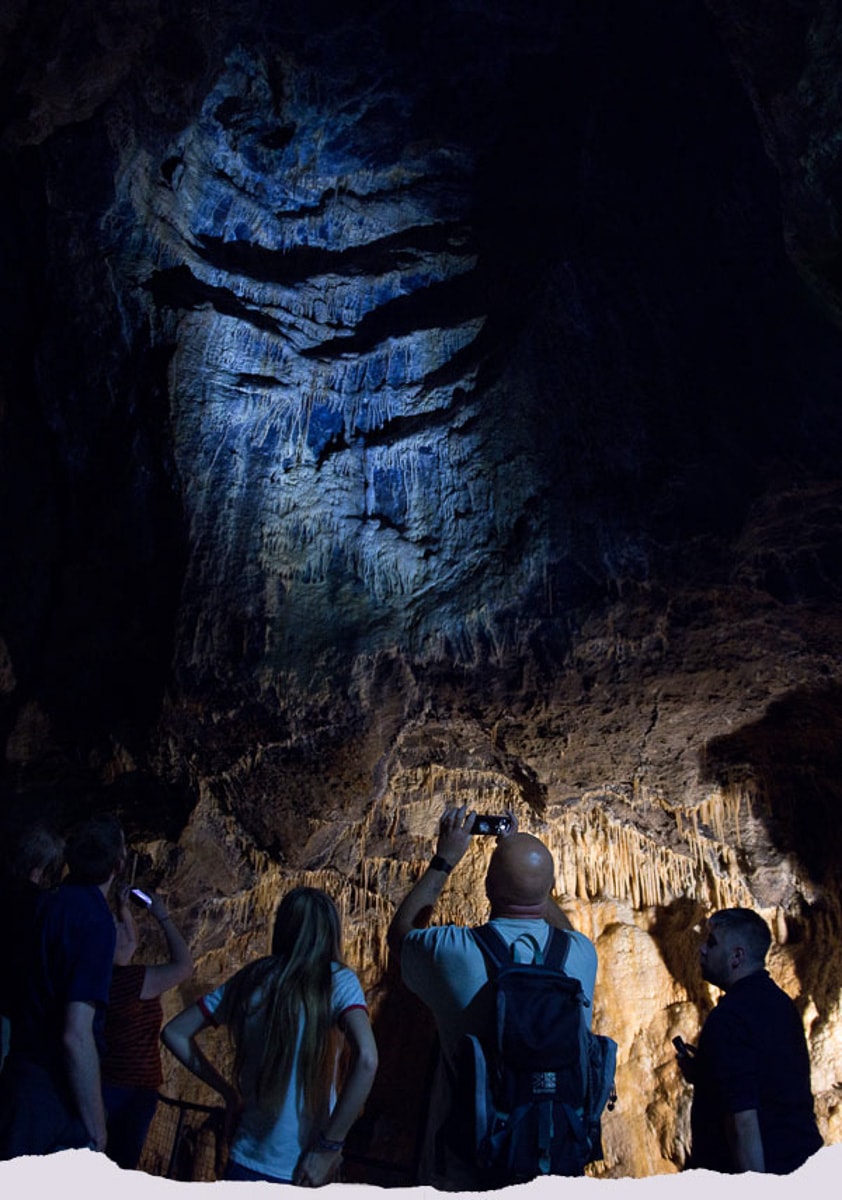 If you're looking for one of the best walks in the Peak District, take a read of our guide to the Mam Tor walk. Alternatively, we've recommended a few of our favourite places to visit in the Peak District.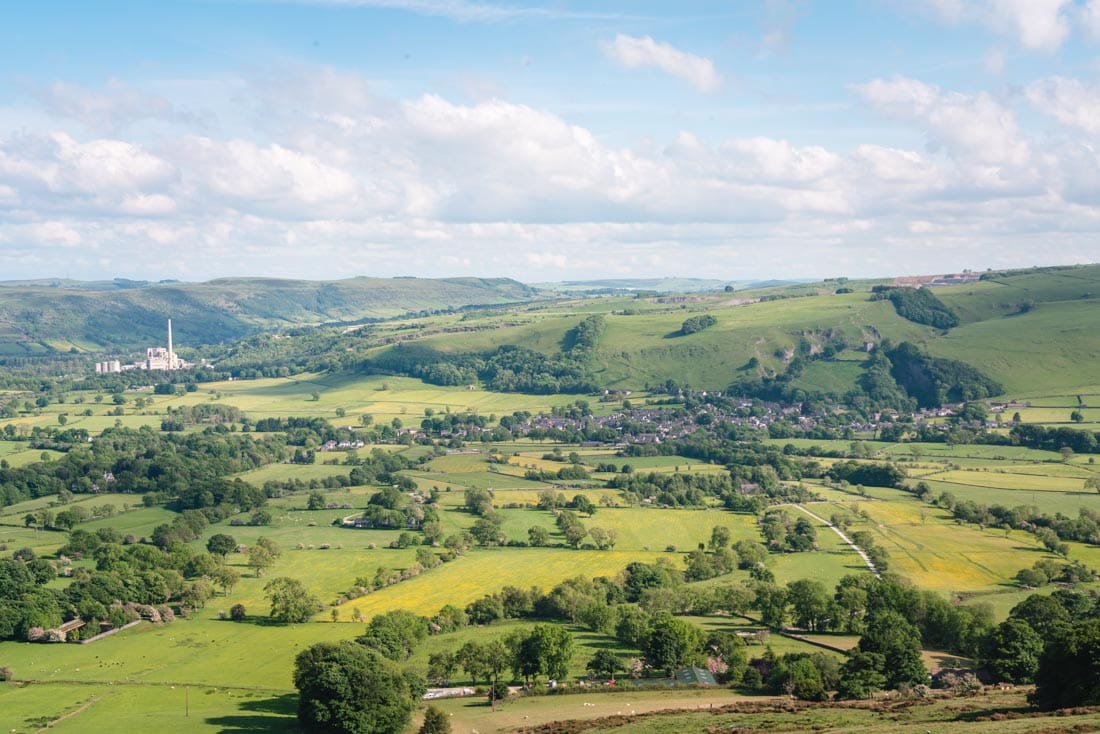 Sherwood Forest
No trip to Nottingham would be complete without taking a day trip to the home of Robin Hood! We all know the story of the man who stole from the rich and gave to the poor. Legend has it that Sherwood Forest was the home, hunting ground, and hiding place of Robin Hood and his merry men.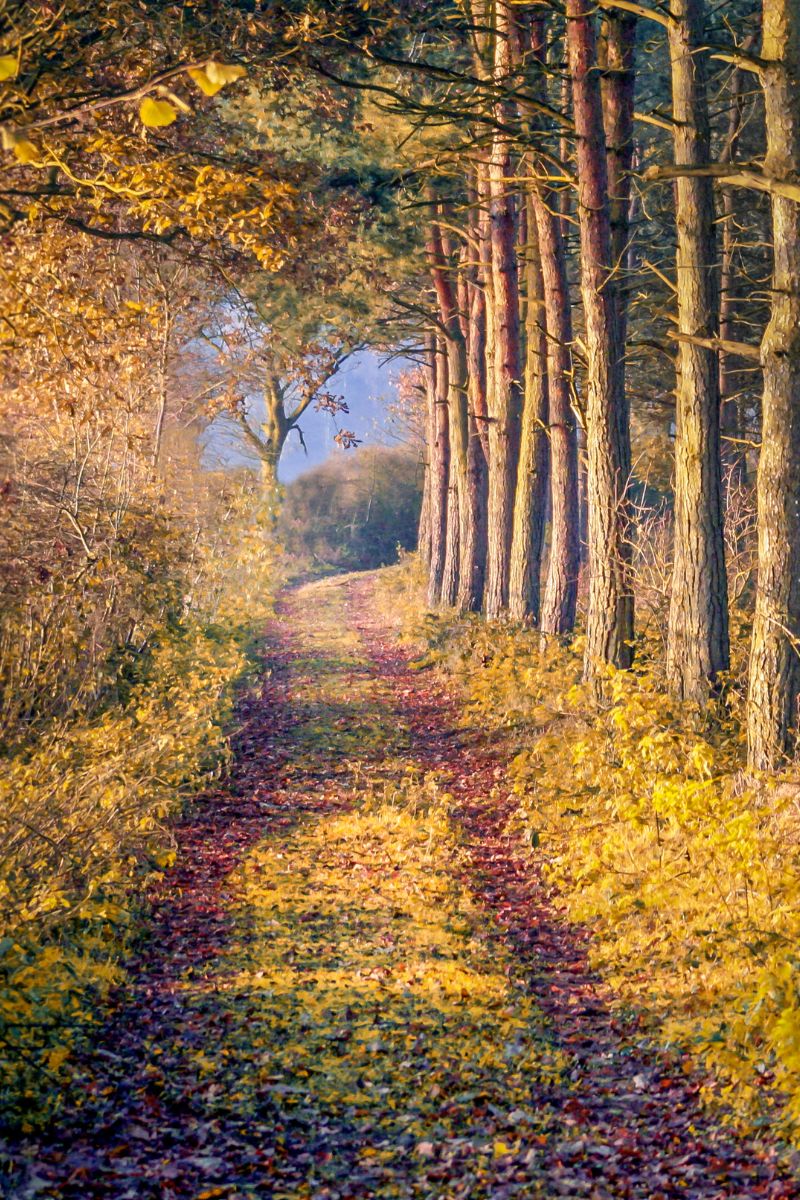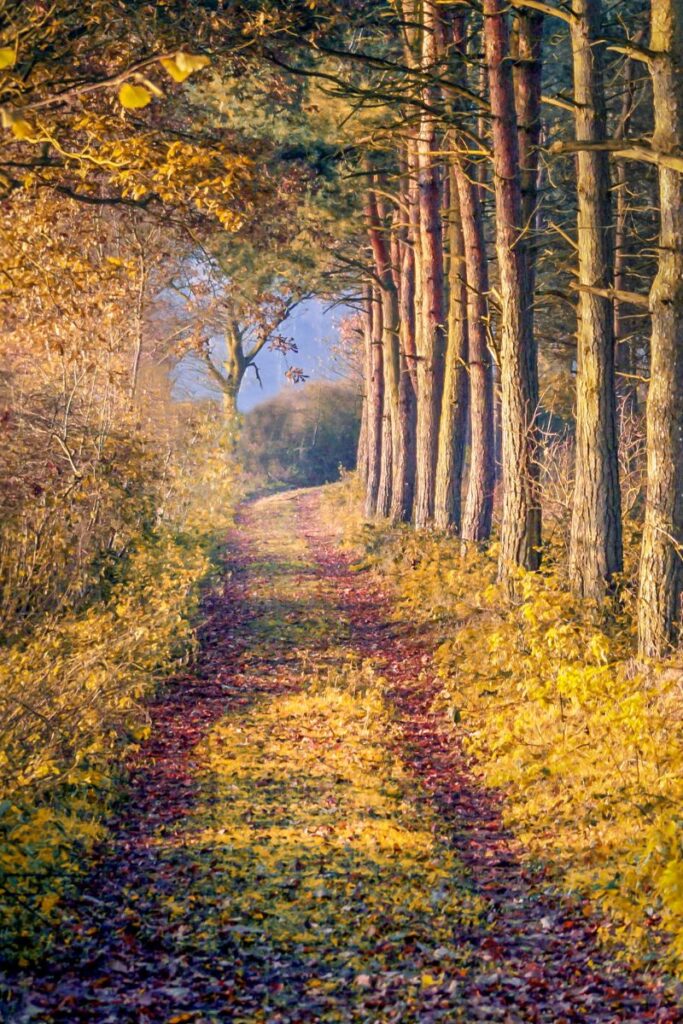 Today, this is a protected ancient forest and nature reserve. It's home to several native plants and fauna, including oak trees that have survived for more than 500 years. One oak tree has made legendary status, the Major Oak, which is estimated to be around 1,000 years old.
Visiting Sherwood Forest is a leisurely day out for anyone who ventures here. Whether you're a family looking for a pleasant afternoon walk, or you're feeling like taking on the cycle trails with a bunch of friends, you'll love this part of Nottinghamshire.
Our top tip – visit during bluebell season for some extra special views!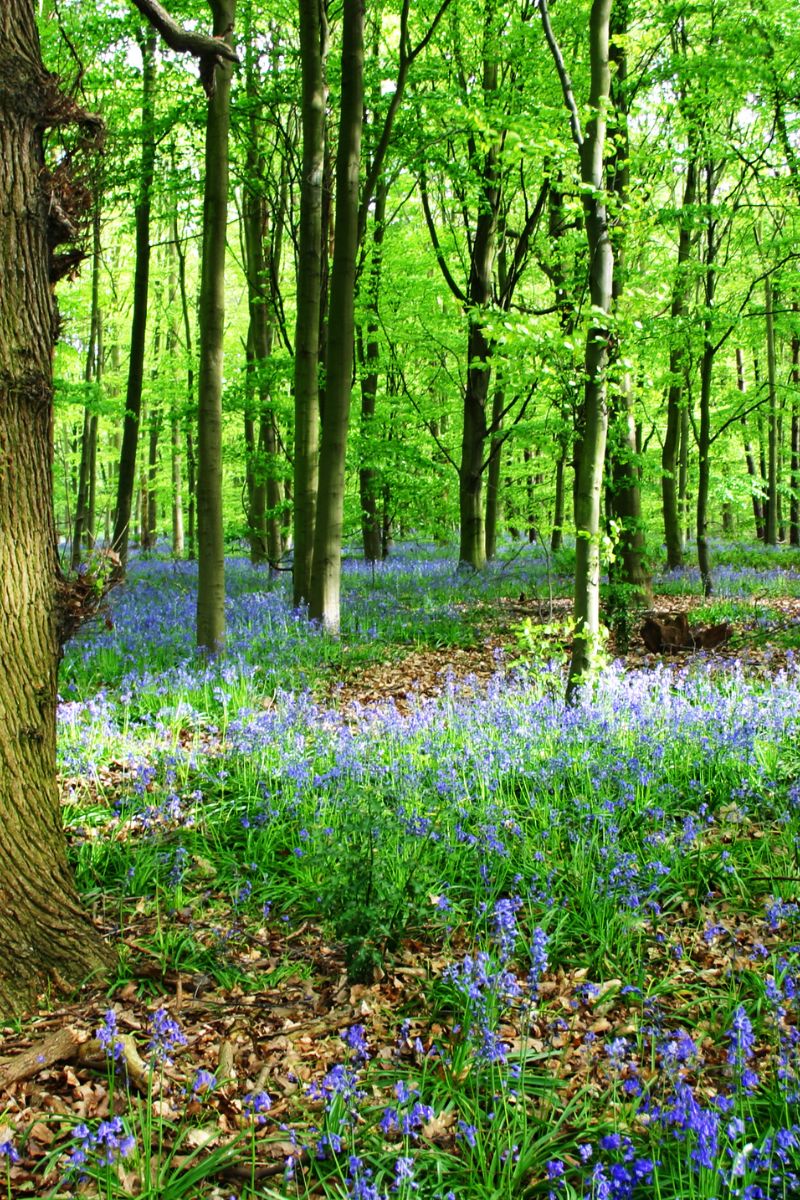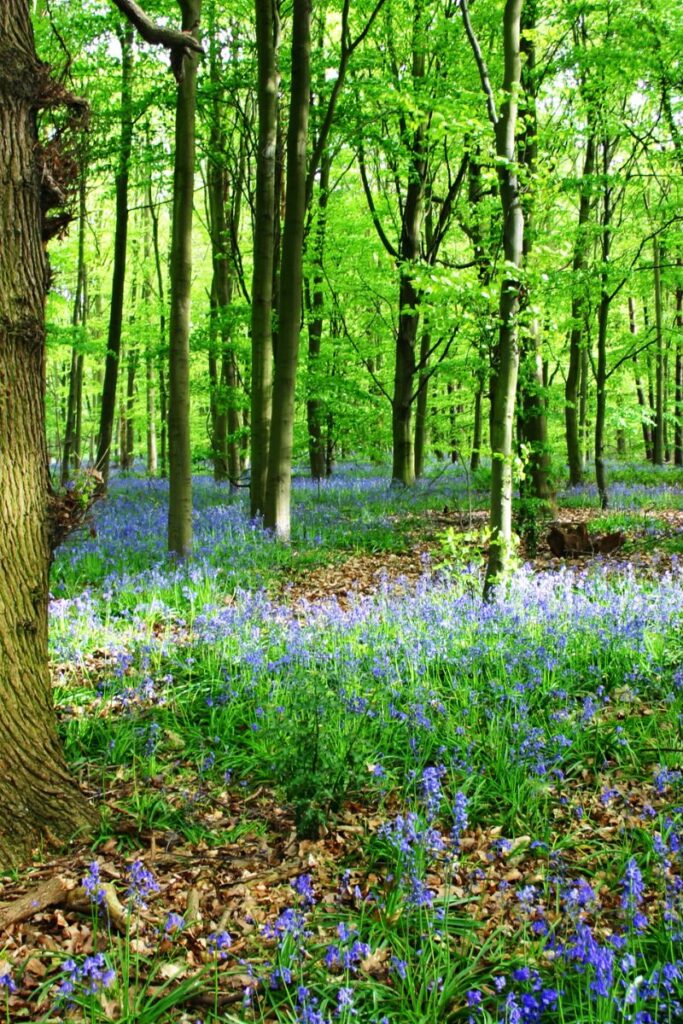 Chatsworth House
One of the top places to visit near Nottingham is Chatsworth House, a stately home that belongs to the Devon family. This gorgeous mansion has been with the family for 16 generations. That's a lot of family heirlooms you can see here too!
Visitors can admire the vast collection of artworks, some of which are more than 4,000 years old. There are also statues from ancient Roman and Egyptian times, as well as works from famous artists including Rembrandt, Veronese, Lucian Freud, Edmund de Waal and David Nash, to name a few. You might even say the whole house is an art gallery!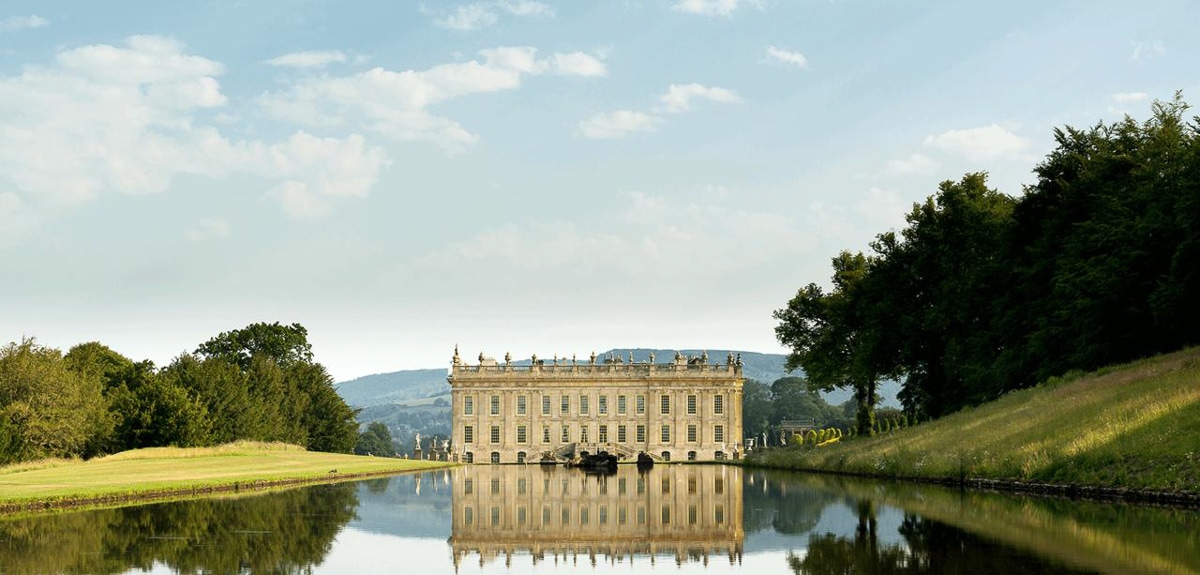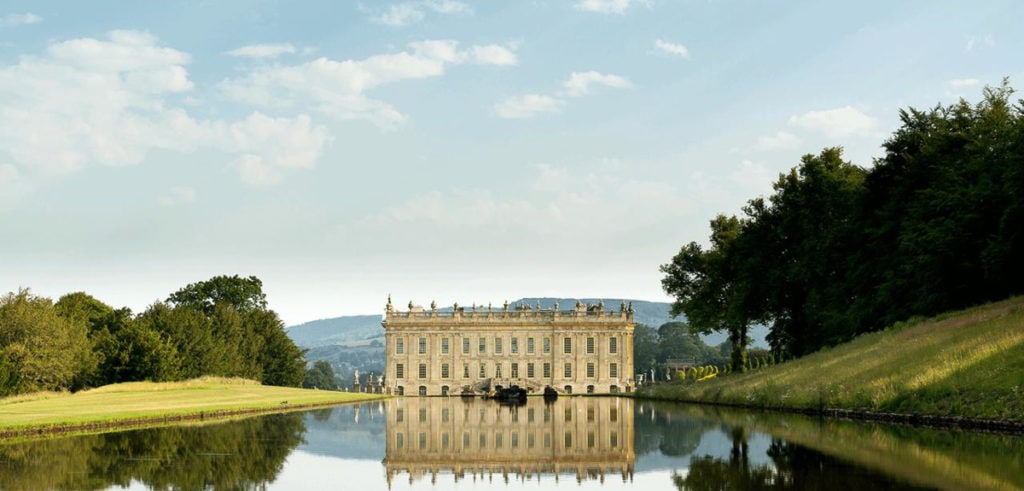 The highlight of this house though is definitely the painted hall. This iconic room features a black and white checkered floor, a marble staircase with golden railings and a ceiling covered in detailed paintings. WOW!
You might want to put on your best outfit too, as this is an amazing place to snap some cute photos!
Colwick Country Park
If you're looking for day trips from Nottingham that provide a real escape yet are not too far away from the city centre, then Colwick Country Park is an ideal choice. The park features two huge lakes, plus walking, running and cycling routes.
It's also possible to fish in the lakes. One of the greatest things about Colwick is that it's dog-friendly. It's the perfect day trip from Nottingham for travellers with dogs.
Warwick
The great thing about Nottingham is that it's not far away from other great cities. Birmingham, Warwick, and Leamington Spa are all under an hour's drive away.
If you're not sure which of these cities to visit, Warwick is a really great choice. Located just outside Birmingham, it has all the fun of Brum but without the crowds or heavy traffic. Perfect!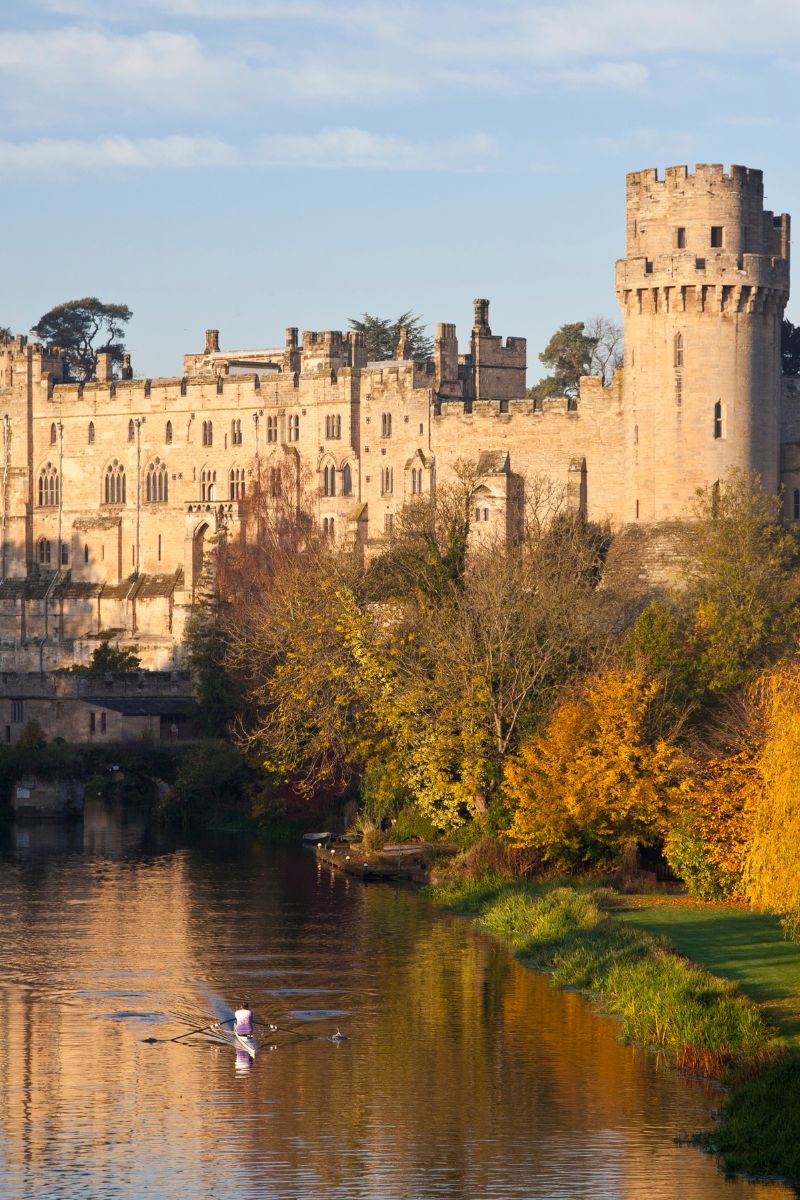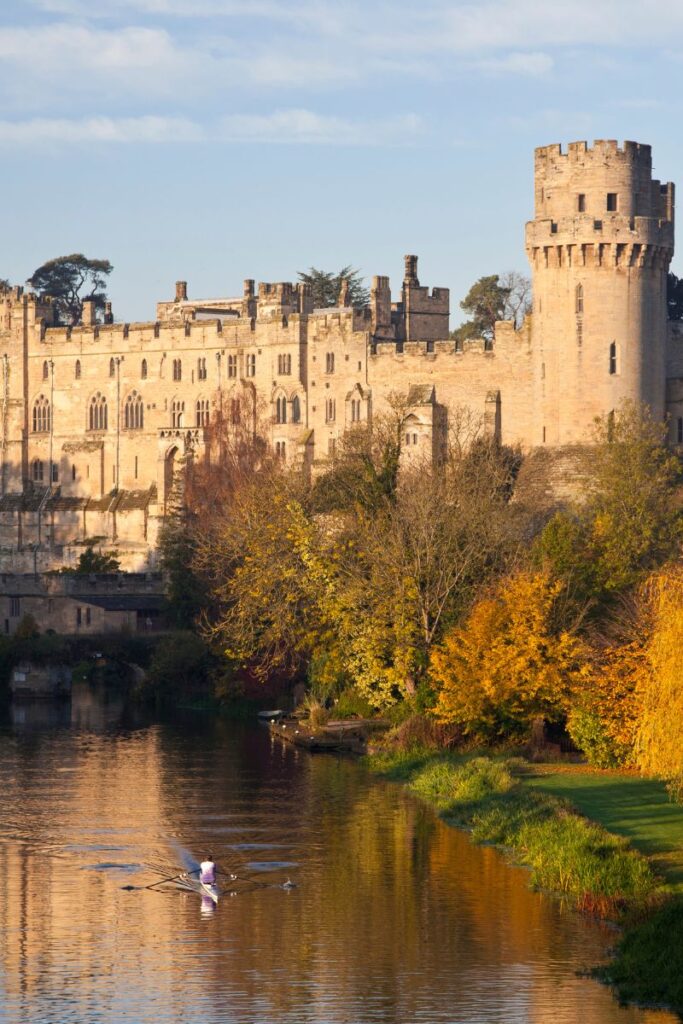 As well as exploring the old town and the castle, be sure to check out the British Motor Museum.
The UK is all about cars. Western European countries were some of the first to adopt motor vehicles, and you can bet the UK's motor history goes back a very long way.
The British Motor Museum showcases over 400 years of the motor vehicle. The museum has the largest collection of historic British cars and there are even exhibits that show you how they were manufactured.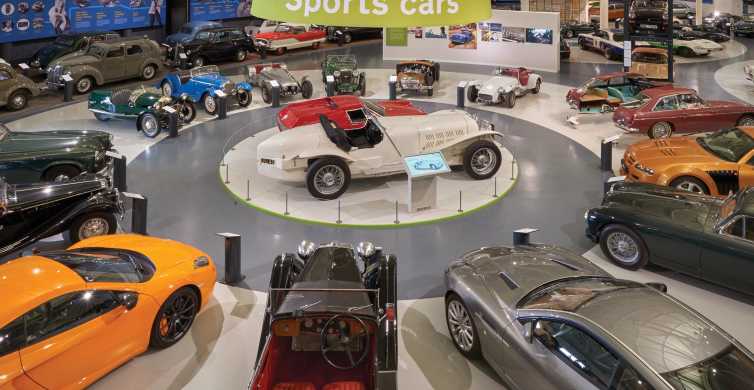 The British Motor Museum is the perfect rainy day trip from Nottingham, especially for car fanatics. It's best to book tickets in advance, which you can do below.
Click here to check prices and book tickets to the British Motor Museum
Newstead Abbey
Newstead Abbey is an 800-year-old manor house and abbey in Ravenshead, Nottinghamshire. This beautiful complex has around 300 acres of grounds to explore, plus a lake, and a Japanese walled garden.
The house was founded by Henry II as a small monastery for the Augustinians. When Henry VIII abolished the monasteries, it was turned into a residential home.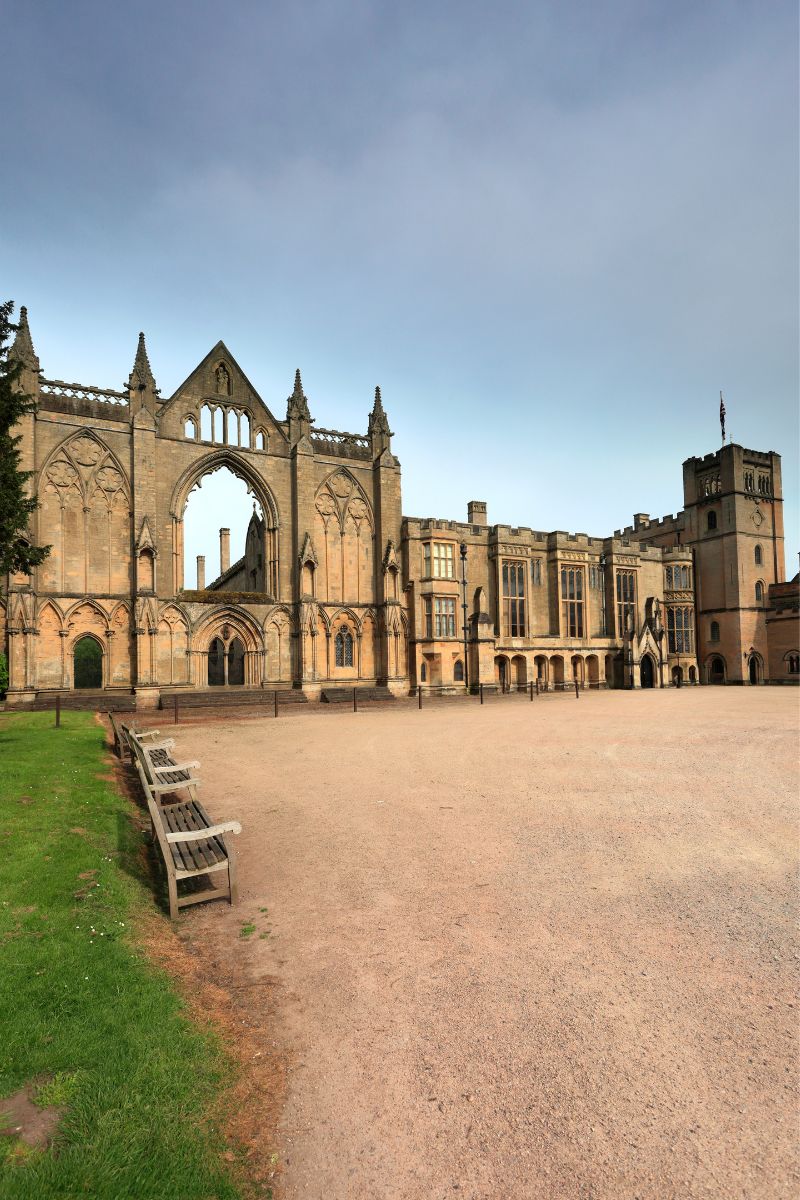 Not only does it retain a wealth of history, but it's still home to lots of historical artworks and artefacts from its former owners. It's also in a serene location, with woodland all around that is perfect for a relaxing walk with your family.
If you're visiting in the summer, you must check out the open theatre, which takes place in the grounds. Since the house belonged to former romantic poet, Lord Byron, the performing arts are a huge part of the house's history.
From adaptations of acclaimed books to Shakespeare productions, there's always something going on in the summer evenings here!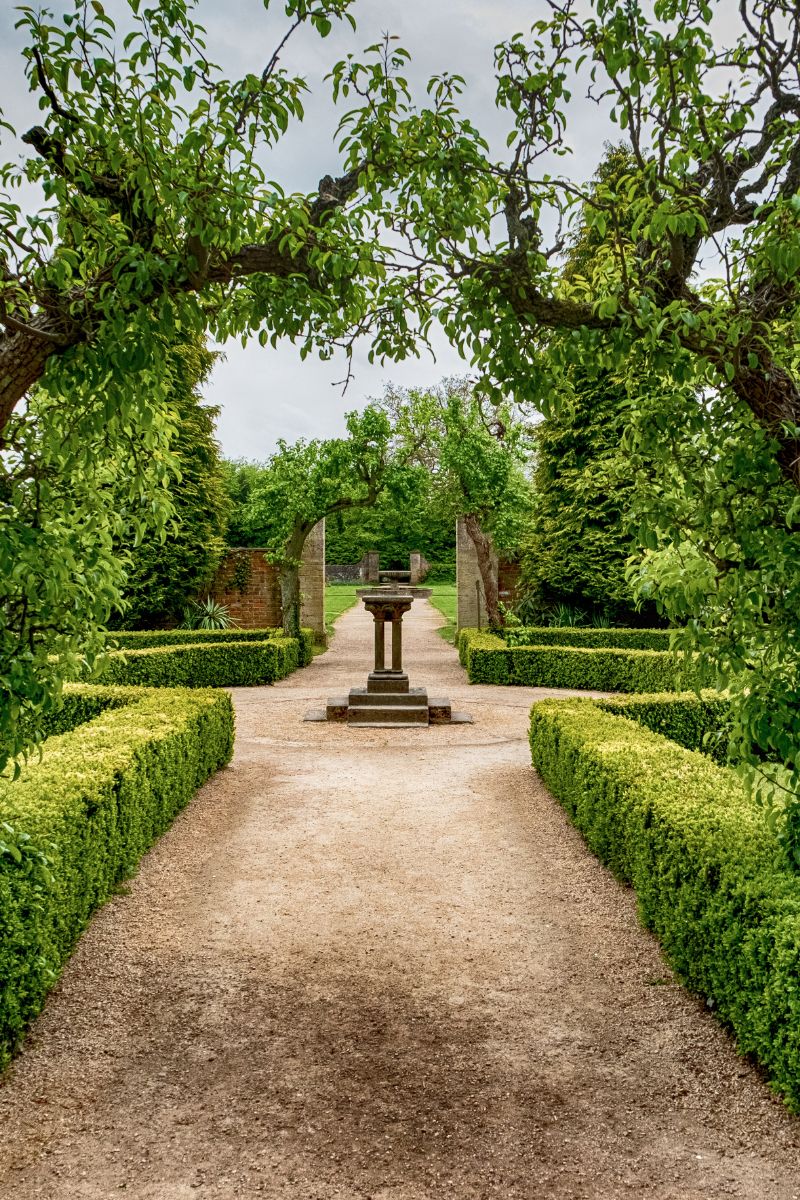 Kenilworth Castle
Another of the best day trips from Nottingham is Kenilworth Castle in Warwickshire. It's only an hour's drive out of Nottingham city centre making for the perfect half-day activity.
The castle is known for being the royal home of Tudor queen, Elizabeth I, and then later to Robert Dudley, Earl of Leicester. It was Robert Dudley who transformed the castle into the stunning masterpiece you see today.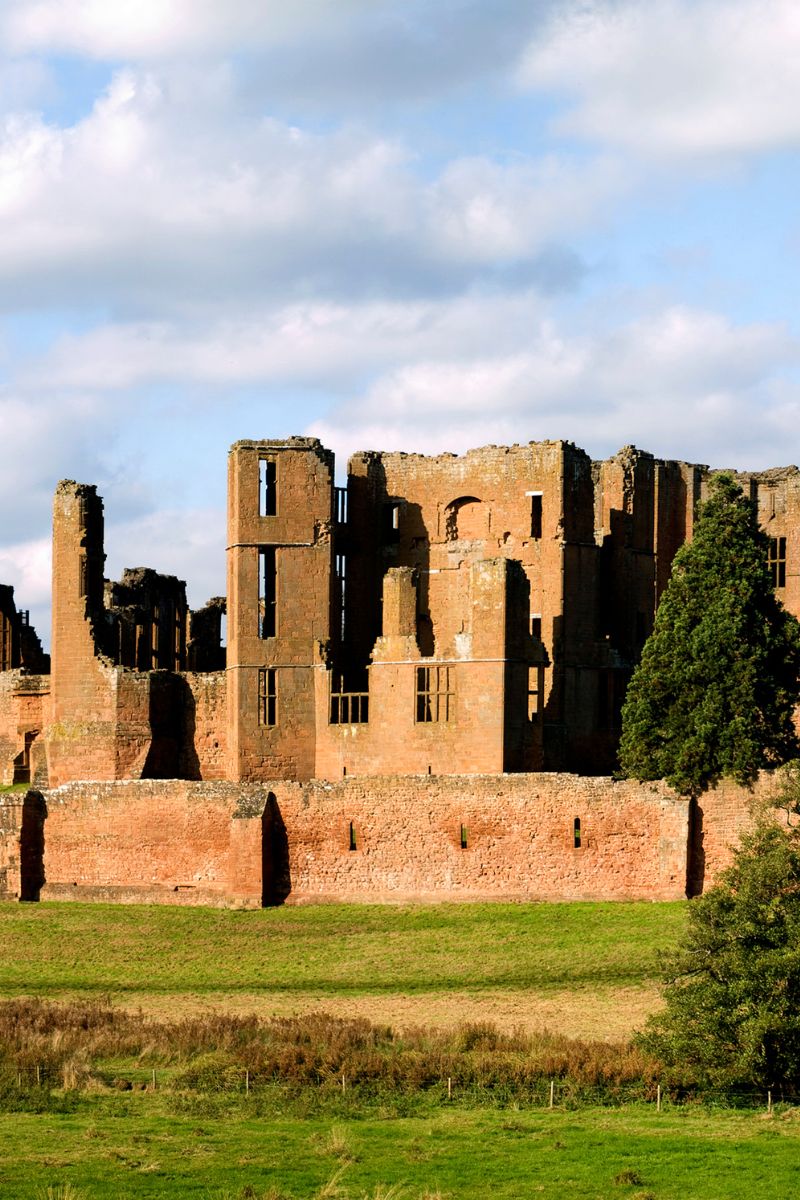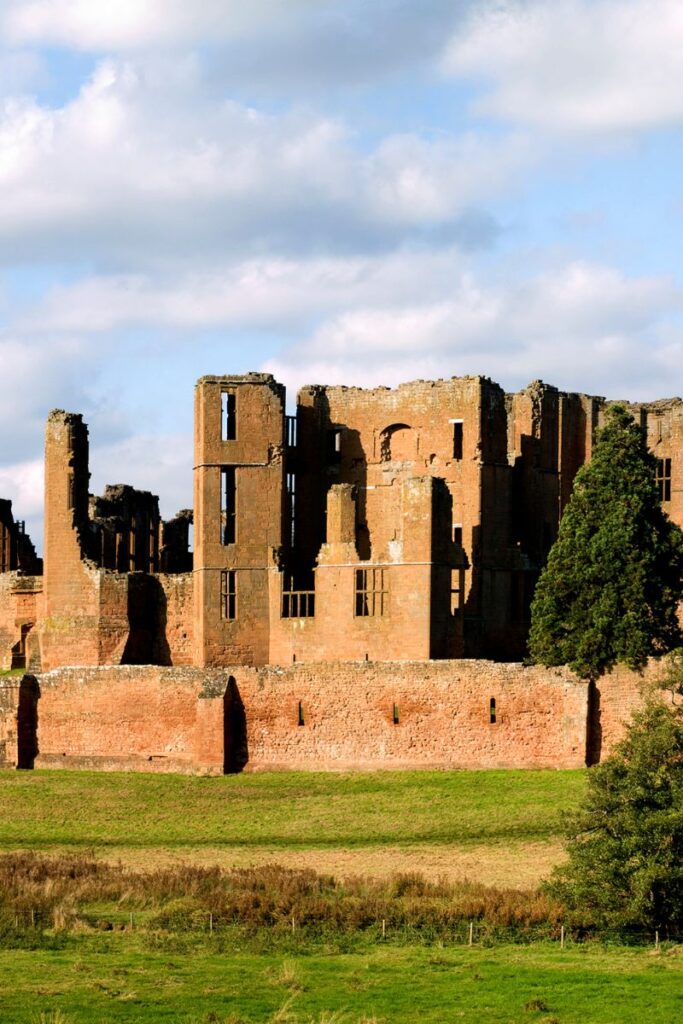 Over the past 900 years, little has changed about the house, including its contents. If you're travelling with kids, they will love dressing up in period clothes. There's also the opportunity to learn about the castle's troublesome past, including how it defended its keep during the War of the Roses civil war.
Click here to check prices and book tickets to Kenilworth Castle
Attenborough Nature Reserve
One of the best day trips from Nottingham for nature lovers is the Attenborough Nature Reserve. It was opened in 1966 by national treasure, Sir David Attenborough, as a space for the general public to escape city life and enjoy nature.
It is said there are over 250 species of bird recorded at the reserve, plus hundreds more varieties of plants and insects. It's also one of the best places in the UK to see kingfishers and otters in their natural habitats.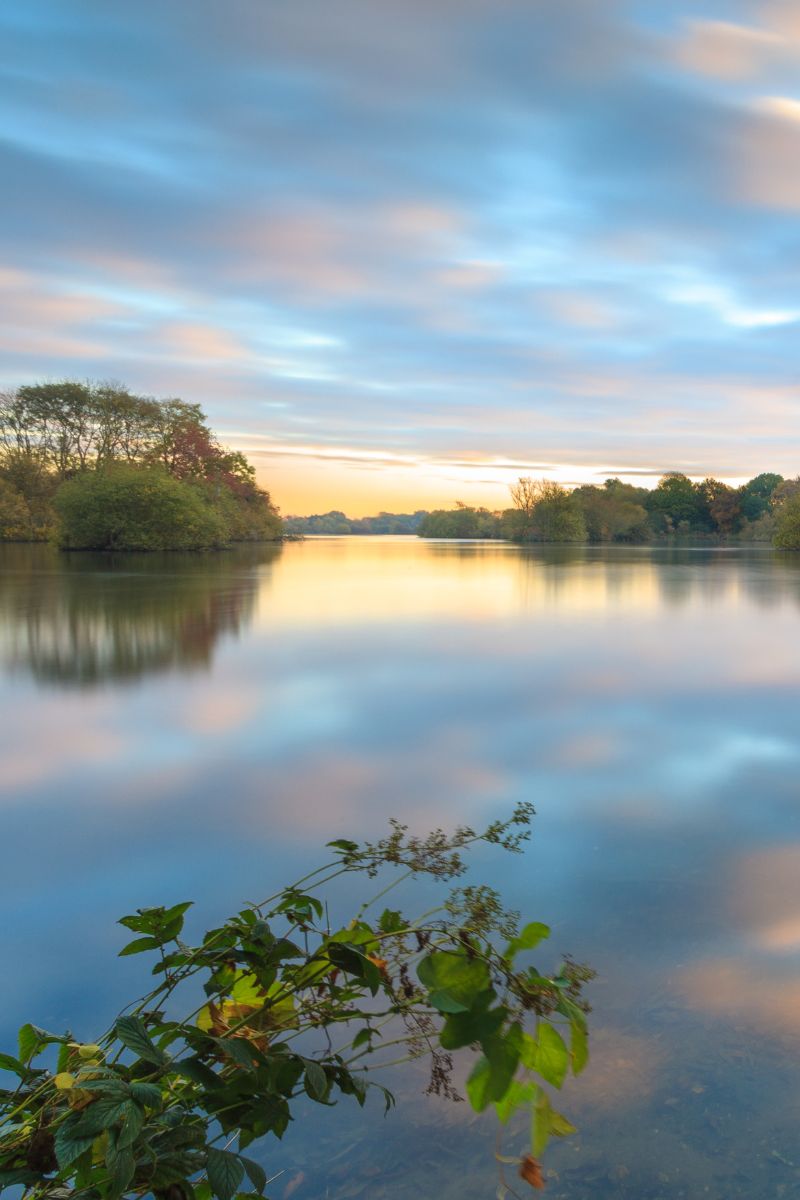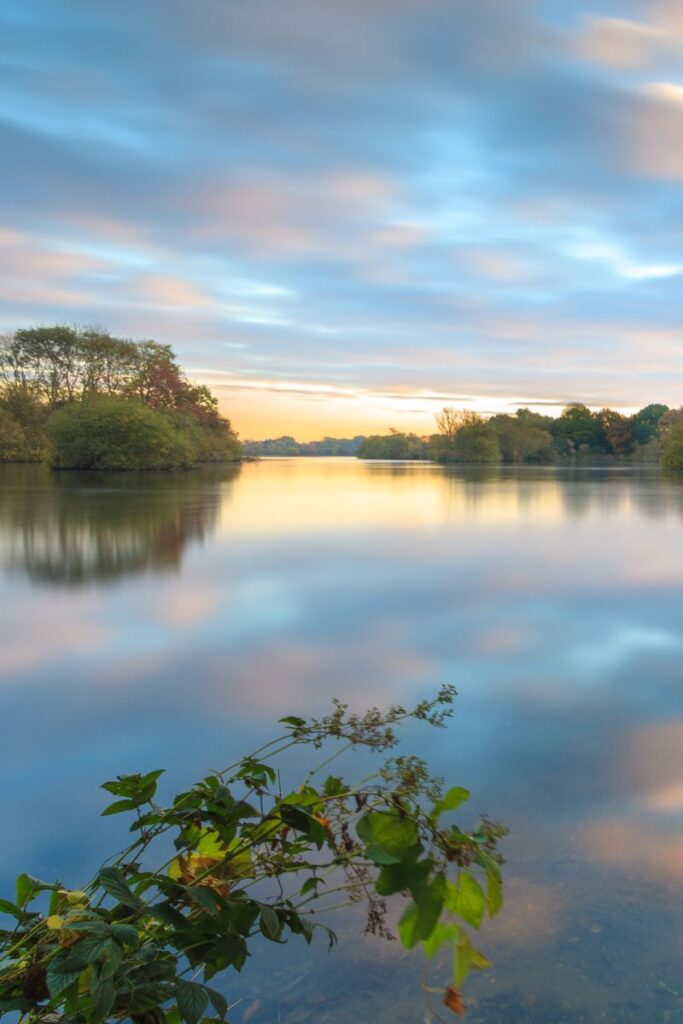 You're welcome to bring your doggie too, as long as it's kept on a lead. If you want a cheap day out, this is it. It's free to enter the nature reserve, so your only cost will be parking your car.
Bolsover Castle
Bolsover Castle is an English Heritage site that overlooks the incredible Derbyshire countryside. Although it's a small castle (sometimes even called Little Castle), it has a huge story to tell.
This 11th-century wonder was built by William Peveril, a knight of William the Conqueror. It was left in ruins in the 14th century, before being brought back to life by Sir Charles Cavendish before the English civil war.
Sadly, Charles Cavendish died before the Little Castle was completed, and it was instead finished by his son William.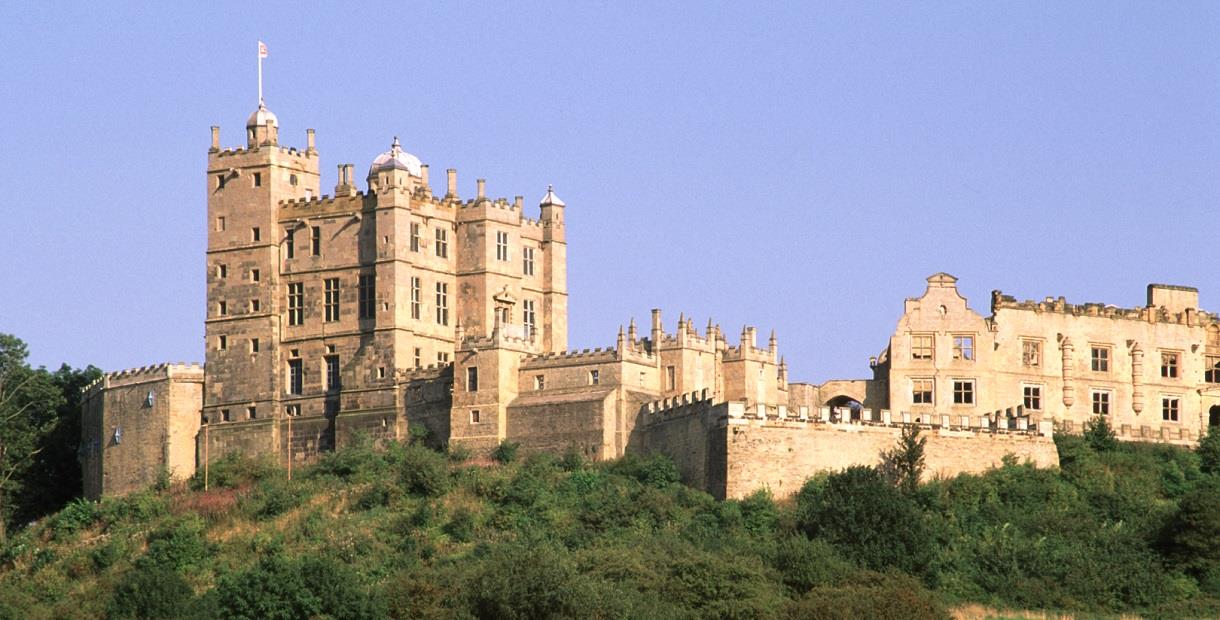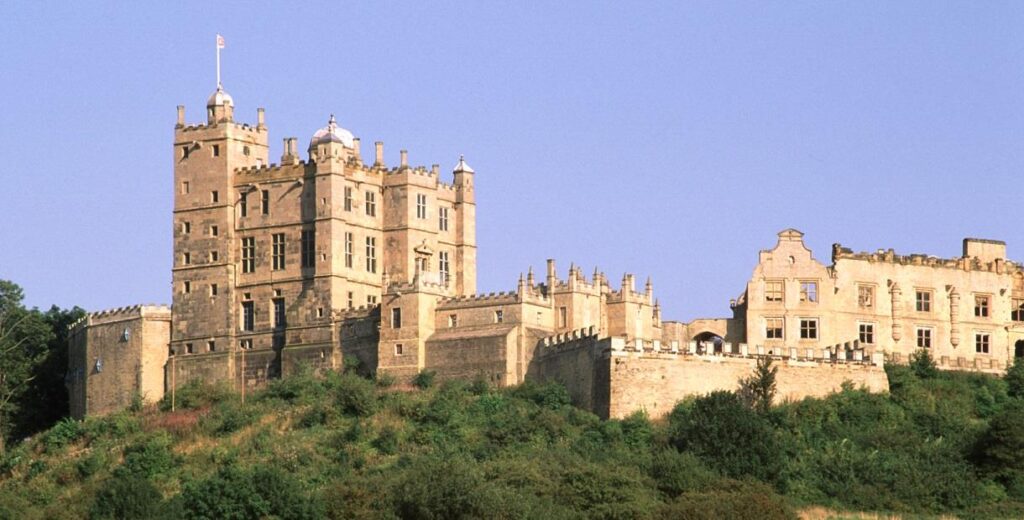 William was a poet and well-known playboy (if he were alive today, he'd definitely be on Made in Chelsea!) as well as the 1st Duke of Newcastle. He designed the house to be a place of entertainment. Much of that entertainment value can be seen in its artwork and classic furniture pieces.
Visitors are free to roam the house, gardens and grounds. There's also a tearoom where you can get light refreshments and yummy cakes.
If you're non-UK resident and thinking of visiting a few English Heritage sites, I'd recommend picking up a pass like this one that gives you entry to over 100 sites. It's great value too.
Sheffield Winter Gardens
If you're looking for places to visit near Nottingham that are under an hour away, then the Sheffield Winter Gardens are the ideal choice.
This place is best known for its architectural glass greenhouse. It's a thing of beauty! The greenhouse is seriously impressive too. In fact, it's one of the biggest temperate glasshouses in the United Kingdom.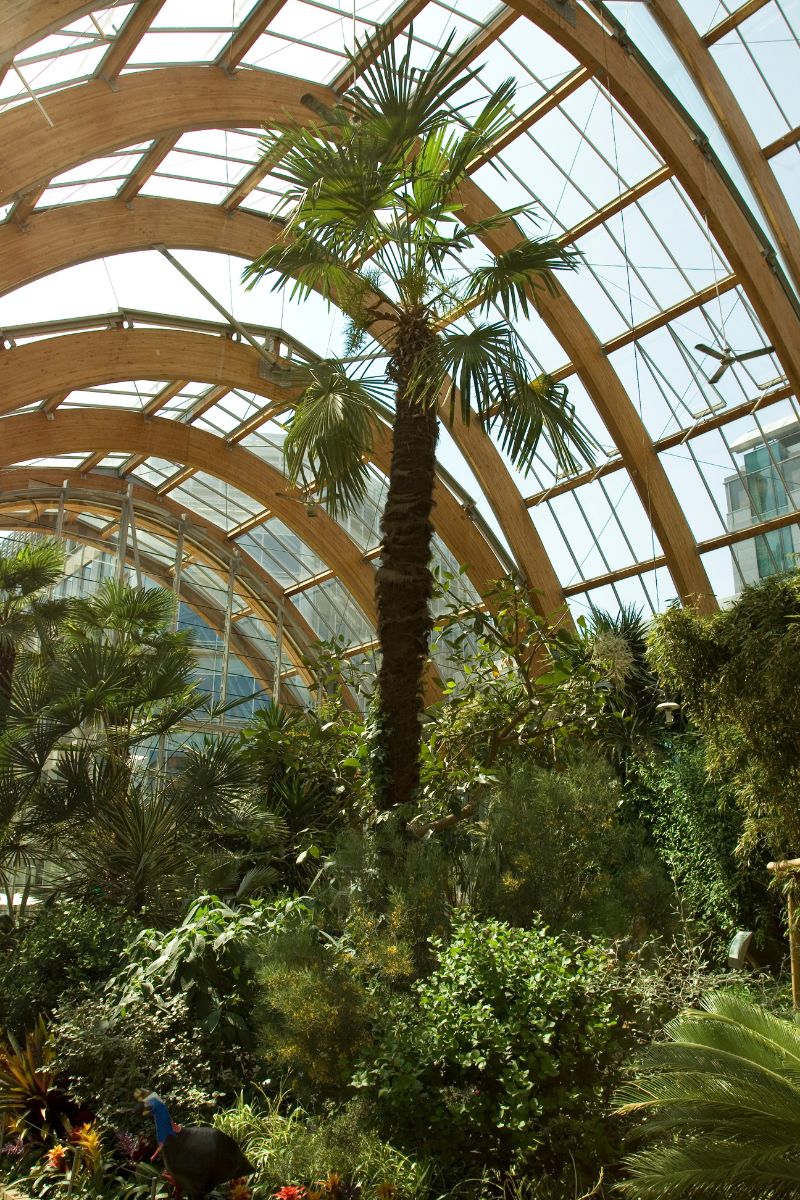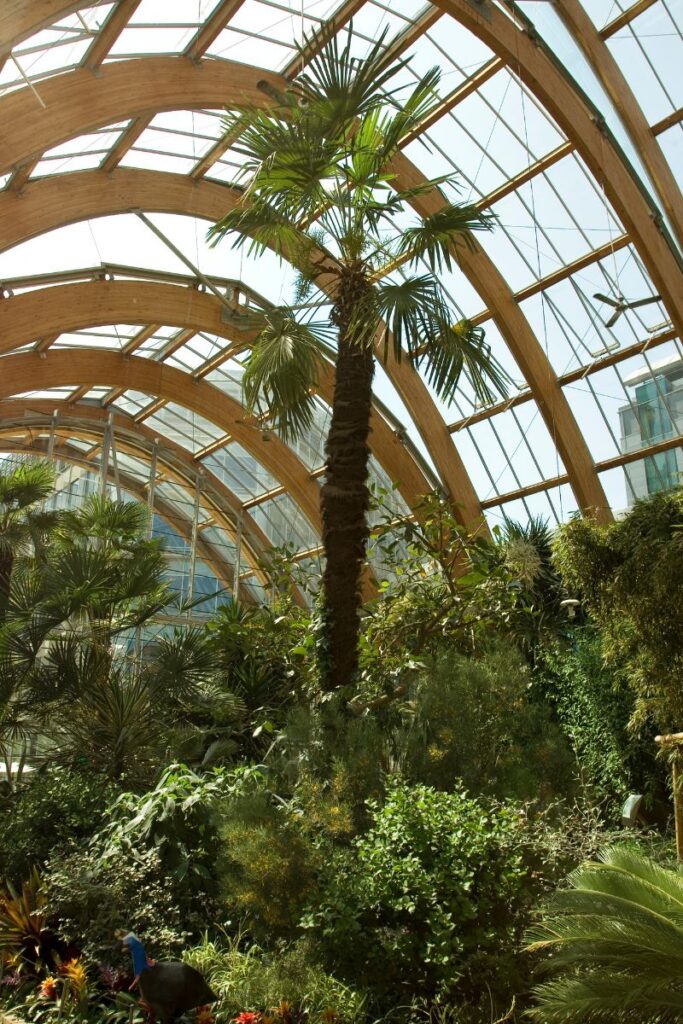 The gardens feature over 2,500 plants from all corners of the world. Inside the greenhouse, there are a further 5,000 domestic species of plants.
With curved roofs lined with glass and exposed beams, it's one of the most striking displays of modern architecture in the UK. And best of all, it's free!
Occasionally, Sheffield Winter Gardens have a schedule of performing arts events, so it's a good idea to check online before visiting to see what's on.
Haddon Hall, Bakewell
Just an hour's drive outside of Nottingham you'll find Haddon Hall near the River Wye. The setting of this country home is one of the most stunning in the UK.
This 900-year-old manor house is said to be one of the most complete houses of its period. Inside, visitors can see the large collection of tapestries and artwork. The house also claims to have some of the best collections of early English furniture in the UK. If you enjoy getting up close to nature, don't miss a wander around the gorgeous Elizabethan Walled Gardens.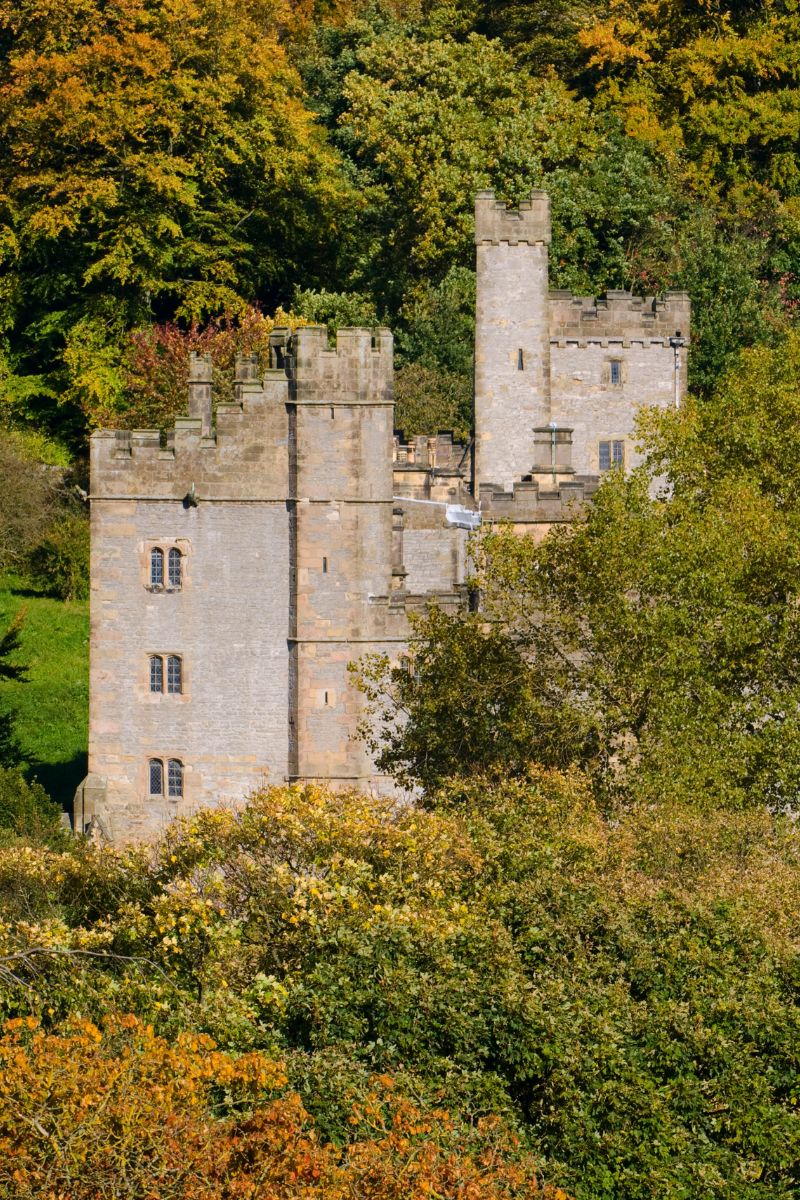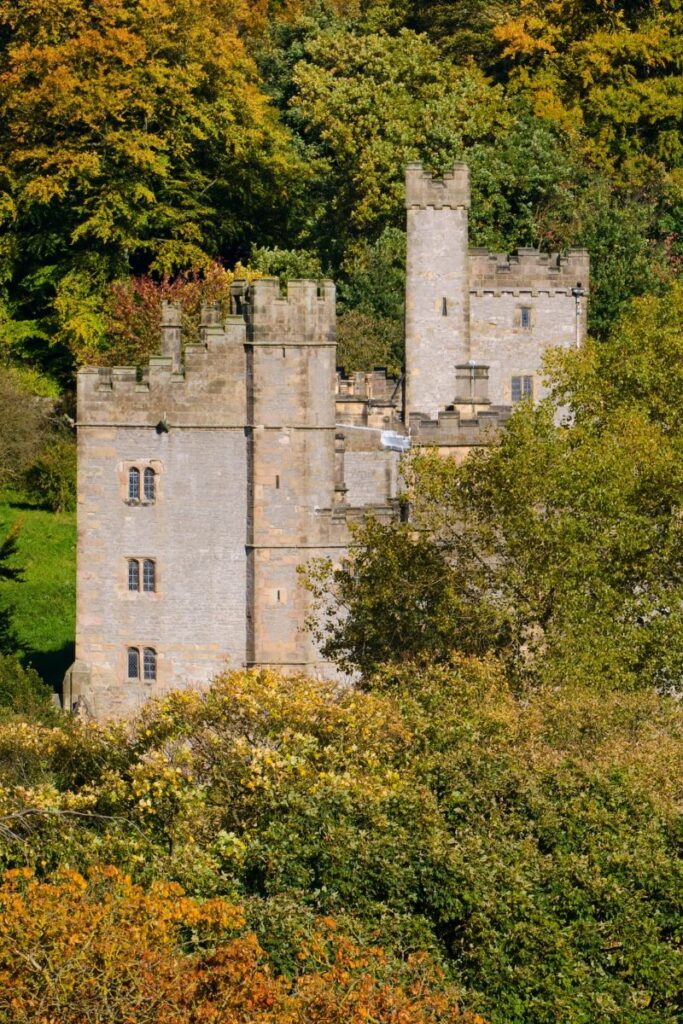 There's also a restaurant serving tasty dishes that feature locally sourced produce. If you're looking for a romantic place to visit outside Nottingham for a date, this is a great option.
National Space Station, Leicester
Leicester is another great East Midlands city that's worth checking out on a day trip from Nottingham. It's just a 45-minute car journey, or a quick trip on the train.
If you're not sure what to do in Leicester, then how about a trip to the National Space Station. In 1961, the University of Leicester was involved in the creation of the Skylark sounding rocket project. This rocket was used to launch scientific instruments into space. Since then, Leicester has been known as one of the best places in the UK to learn about space and our solar system.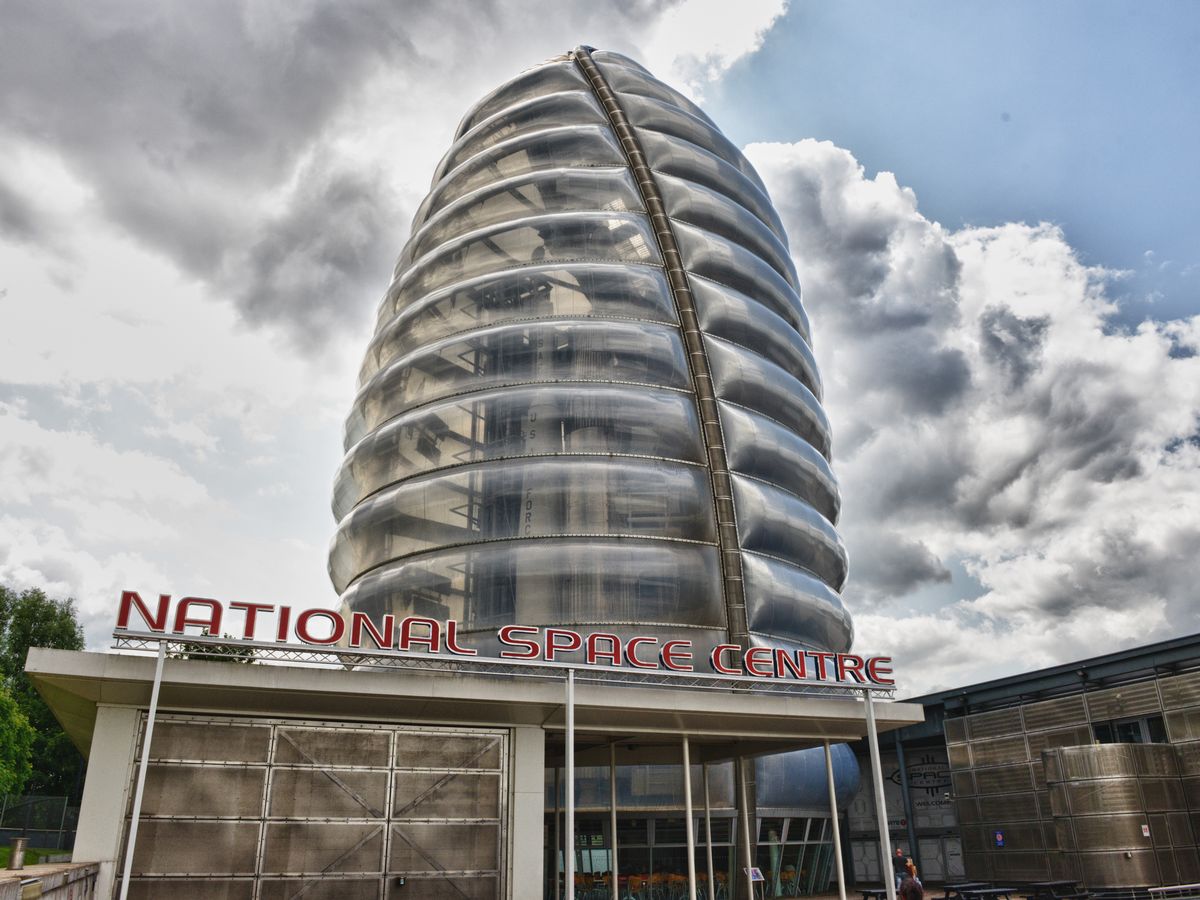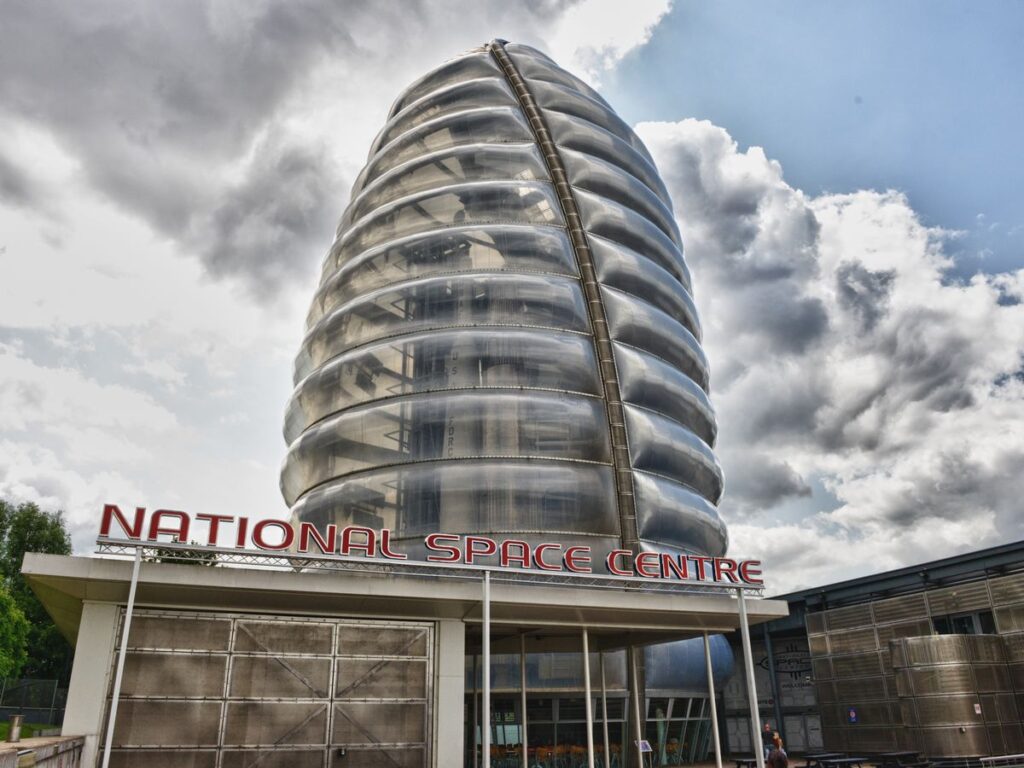 The museum features six halls containing interactive exhibits about space travel, life in space, astronomy and space science. Its displays are engaging and immersive. If you're travelling with children, they will absolutely love it too!.
---
So there you have it, 12 exciting day trips from Nottingham! I hope you've found these travel tips useful! This region of England offers so much in the way of nature, adventure and history. While Nottingham is a fantastic city with so much charm, you simply have to get out of the city centre to really enjoy Nottinghamshire.
If you're looking for more travel tips and recommendations, check out this guide to the Peak District, these day trips from Leeds, the best Michelin starred restaurants in Birmingham, and this amazing itinerary for travelling around England.
Enjoyed reading this post? Pin it for later…