From walks in the Yorkshire Dales, spa treatments in Harrogate, and fun by the seaside in Scarborough, here are the best day trips from Leeds.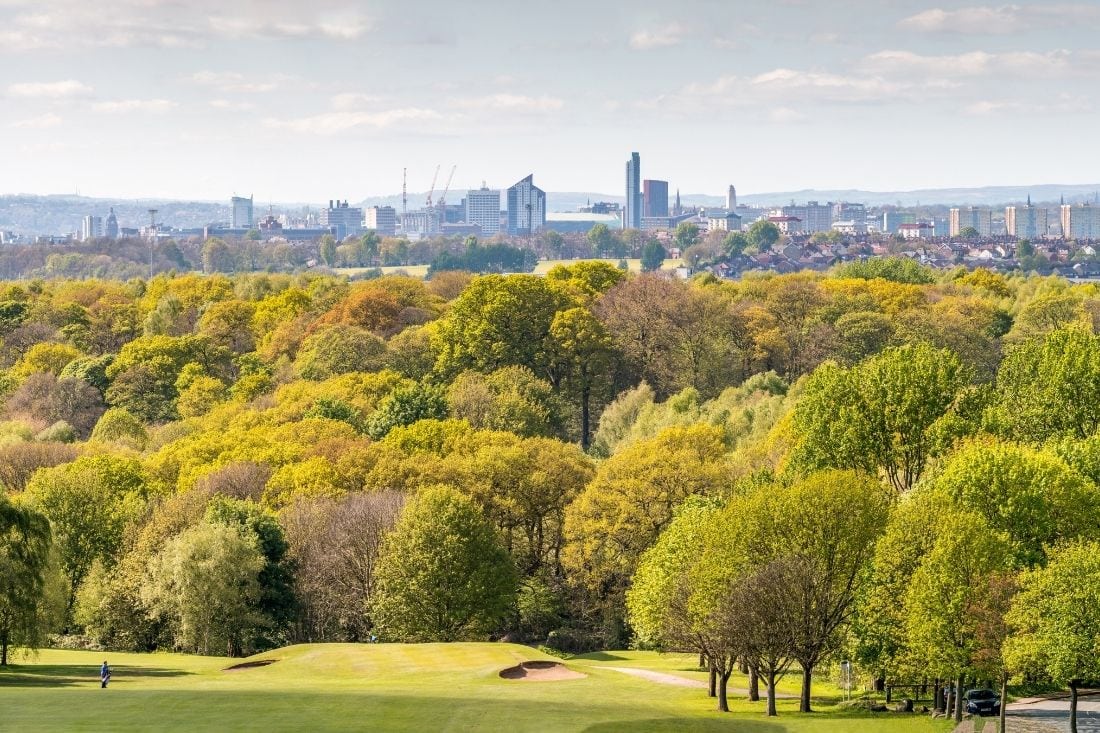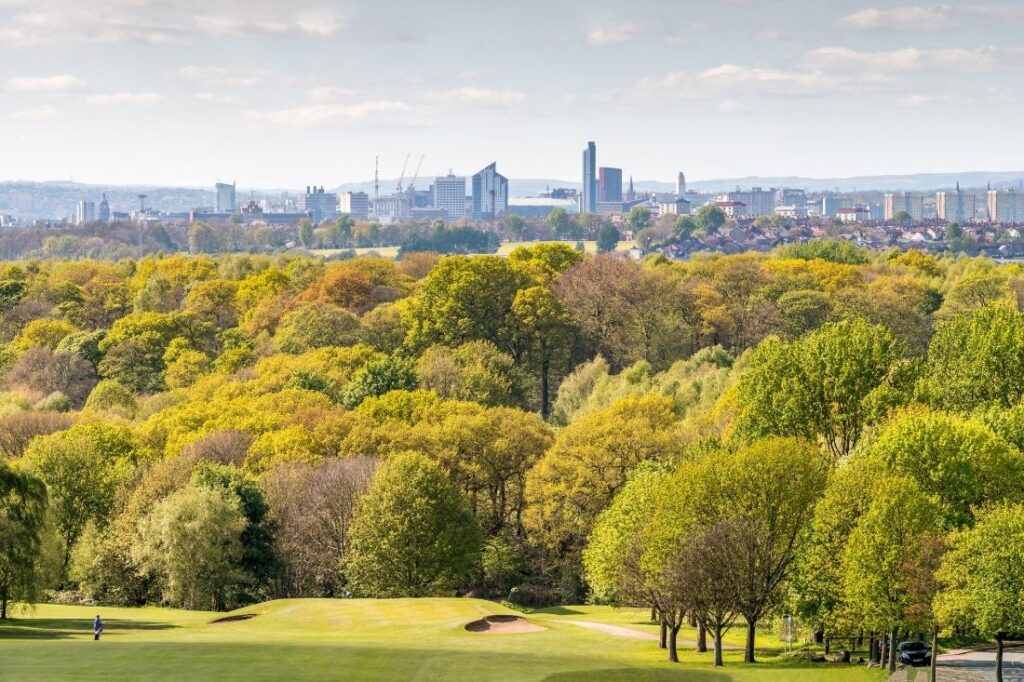 Let me say this now – we absolutely love visiting Leeds. It's one of those places that has so much to offer, especially on a fun weekend away.
Known as the unofficial capital of Yorkshire, the city is packed full of culture and fun things to do with a scattering of mementos to Victorian days gone by dotted around.
But if you've got itchy feed and are looking for an adventure outside the city, then this is the blog post for you. It's time to check out these incredible day trips from Leeds.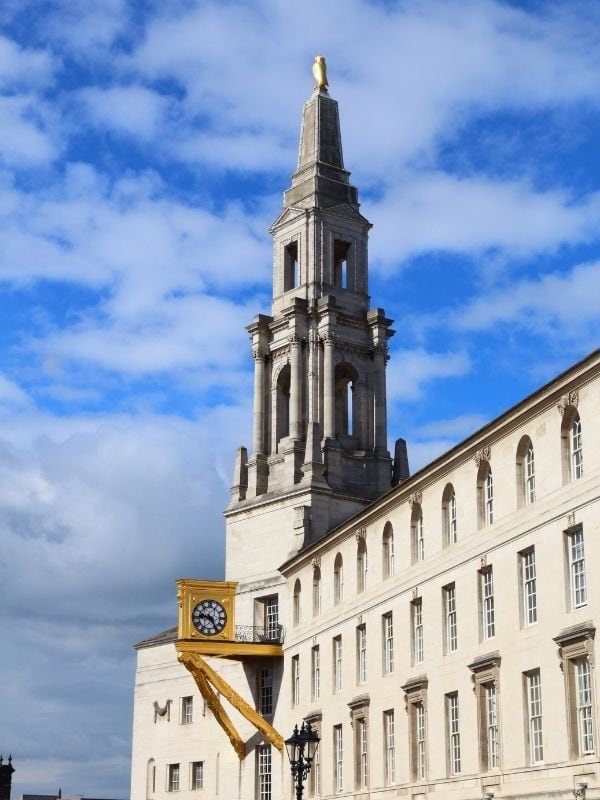 Whether you head to the seaside to enjoy a traditional fish and chips at Whitby, or choose to explore history at Knaresborough Castle, there's something for everyone.
Be sure to save your pennies for the arcades and grab and ice cream – some of these trips are pure nostalgia! So keep on reading to discover the 12 best day trips Leeds has to offer.
If you're spending some time in the city, then we've got an amazing guide on the best boutique hotels in Leeds. This is a great place to start when planning your weekend away.
If you're looking for a bite to eat in the city itself, check out our post about the best bottomless brunches in Leeds. They're all really delicious!
---
Best Day Trips from Leeds
Yorkshire Dales National Park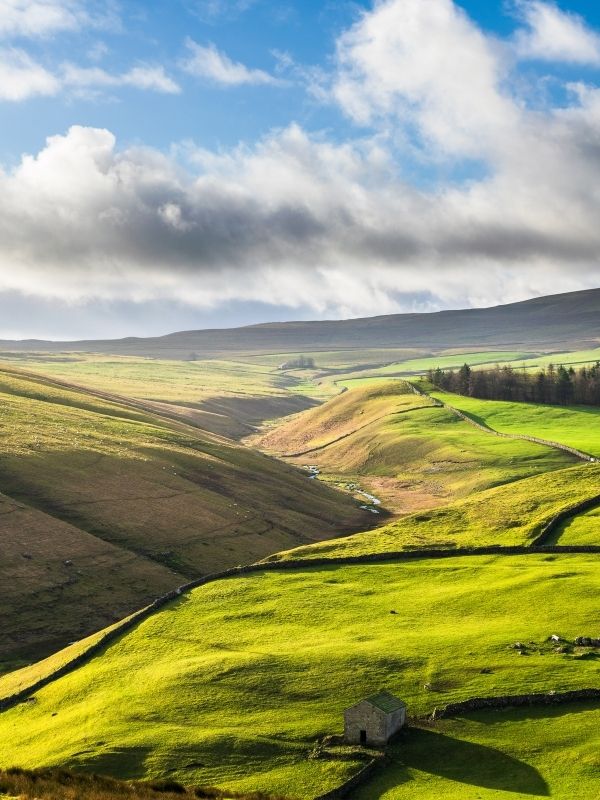 Head on down to the Yorkshire Dales National Park and meander through the picturesque towns and villages or explore nature in the countryside. Full of waterfalls and dry stone walls, the Dales looks beautiful in all weather but especially in summer.
Why not explore Wensleydale, which is perfect for swimmers and sailors with its calm waters. Or perhaps you'd prefer to discover the breathtaking gorges and caves at Nidderdale?
There are lots of family-friendly activities to enjoy at Yorkshire Dales. From museums and castles, to outdoor activities and ice cream, there's a lot to pick from.
You'll find us in The Courtyard Dairy cheese shop sampling the 30 cheeses made by independent family farms!
Harrogate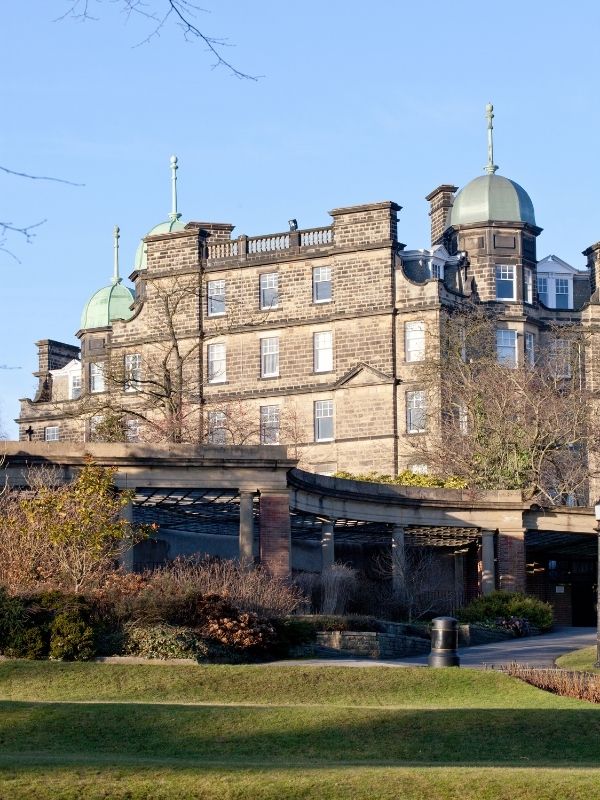 In Harrogate – a Victorian spa town – you can discover mediaeval cities and enchanting market towns.
Nestled in the heart of Yorkshire, Harrogate offers a bustling shopping scene full of independent boutiques and fine dining restaurants, set upon a backdrop of floral displays. You are never too far away from a garden.
Head back in time and experience Harrogate's links to its infamous reputation for Spa tourism in the Victorian era. Visit the Royal Pump Room Museum to see how the upper class treated themselves, or experience it yourself at the Turkish Baths, Harrogate's flagship spa experience.
Knaresborough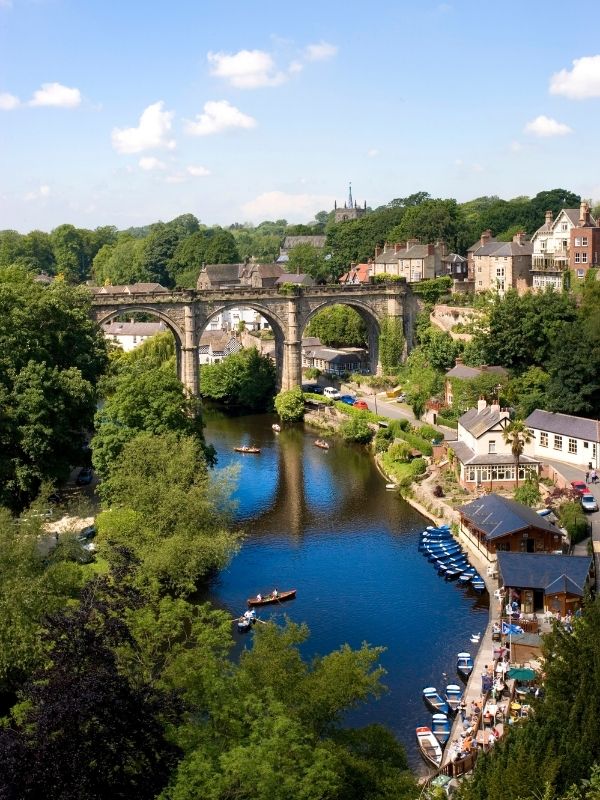 Step back in time as you wind through the mediaeval streets of Knaresborough. The town sits upon a cliff overlooking the River Nidd and the railway viaduct. Can you spot the 'Town Windows', a collection of public art illustrating characters from the town's history?
Head to Knaresborough on a Wednesday and enjoy the market place, filled with delicious food, plants and flowers, knick knacks, and more. Grab your fresh produce and handmade gifts before heading to The Worlds End for some home cooked grub. This pub is a cracker.
Also, don't forget to visit Knaresborough Castle and Museum for a mediaeval history lesson. Here you'll discover stories of days gone by as you enter the dungeons and the Tudor court room. This place is particularly great for the little ones!
Manchester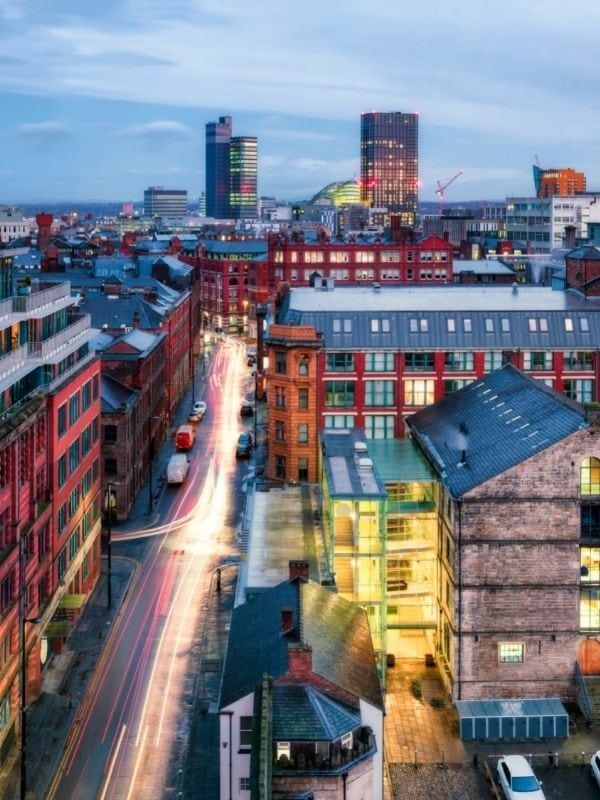 If you're looking for a great day out from Leeds, you can't go wrong with visiting Manchester. Known as the birthplace of the industrial revolution, the city is famous for its music, football, and its canals.
Manchester is home to many museums so everyone can enjoy an educational day out. Football fans can learn all about the history and culture of the sport at the National Football Museum, the world's biggest football museum!
Finish your day off at The Old Wellington and enjoy British gastropub food and enjoy the traditional character of the 16th century pub.
Also, check out our list of the best bottomless brunches in Manchester for a fun start to your day.
Liverpool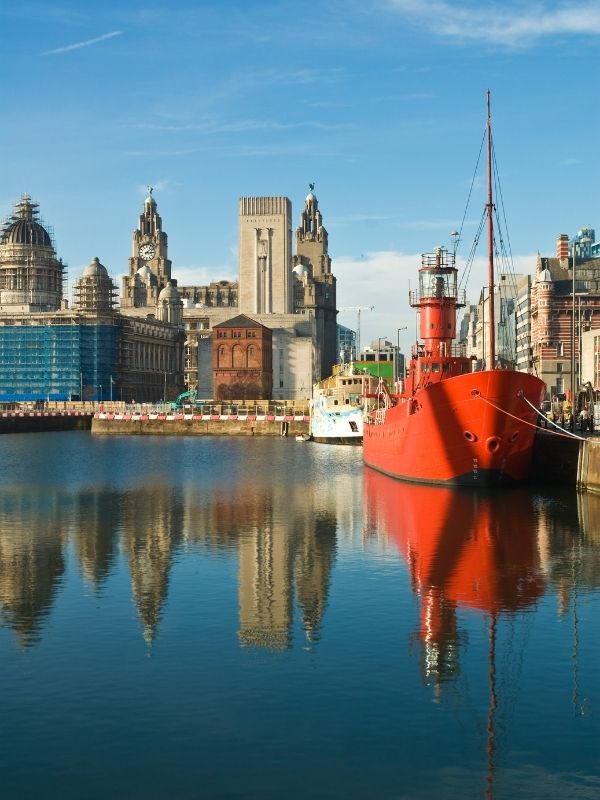 From exploring the home of The Beatles on The Beatles Story Tour, to watching a game of footie at Anfield Stadium, Liverpool really is one of the best day trips from Leeds.
Start your day off with an award winning Full English at The Tavern Co before heading to The Albert Docks for a fun-packed day. The Tate Liverpool is home to a huge collection of art for those culture vultures out there.
Liverpool really has gone through a revolution over the years recently. It's definitely not the city it was 10 or 20 years ago, so now is the perfect time to visit!
Scarborough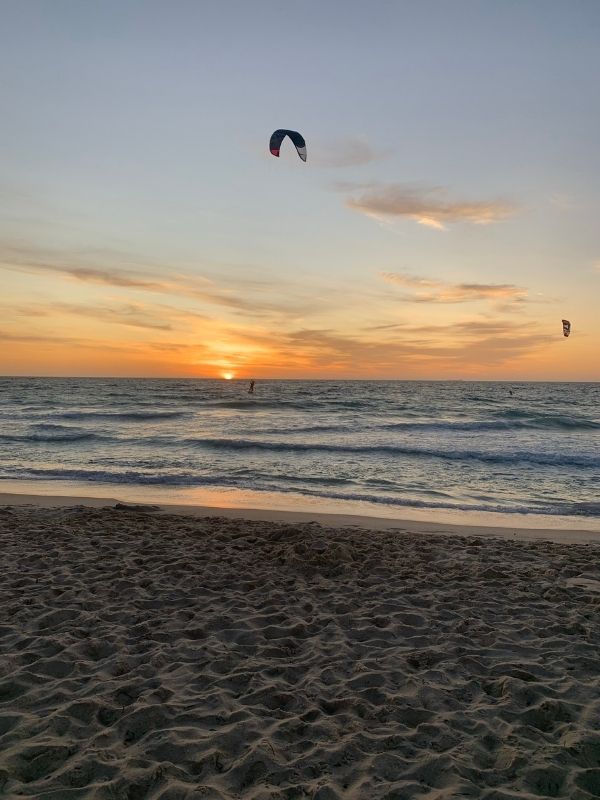 If you're looking for a break from city life, Scarborough is the day trip for you. Grab your swimming trunks for a fun day at the beach at one of England's most well-known seaside towns.
Amongst the cliffs you can find sandy beaches, amusements, and the historic harbour. Grab your buckets and enjoy a spot of rock pooling. What will you find? Head to the South Bay for sunbathing or the North Bay for fun in the sea.
If you prefer not to get sand in your shoes why not head to SEA LIFE Scarborough where you're guaranteed to see fish. Or perhaps you'd prefer to spend your time at the South Bay Amusements where you can enjoy bowling and funfair amusements. Don't forget to get an ice cream on your way home!
Yorkshire Sculpture Park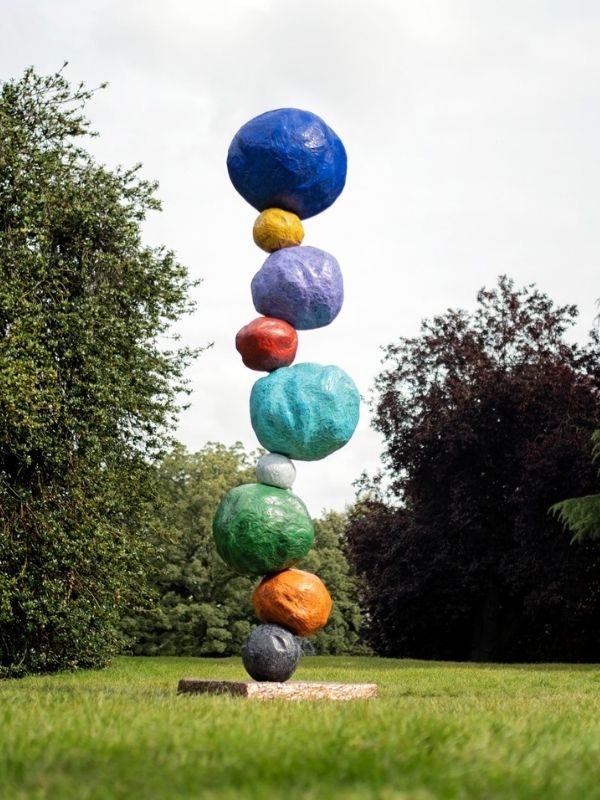 The Yorkshire Sculpture Park is a leading international centre for sculptures, and a fun family day trip less than half an hour from Leeds. With indoor and outdoor exhibits, there's a lot of incredible sculptures to take in.
You can explore 500 acres of open air sculptures designed by a range of artists, including Andy Goldsworthy and Barbara Hepworth. As you stroll through the grounds you can spot lambs and geese amongst the Damien Hurst exhibit.
Check out the six indoor galleries and visit the cafe for lunch. Yorkshire Sculpture Park also welcomes picnic lovers on their grounds!
Wakefield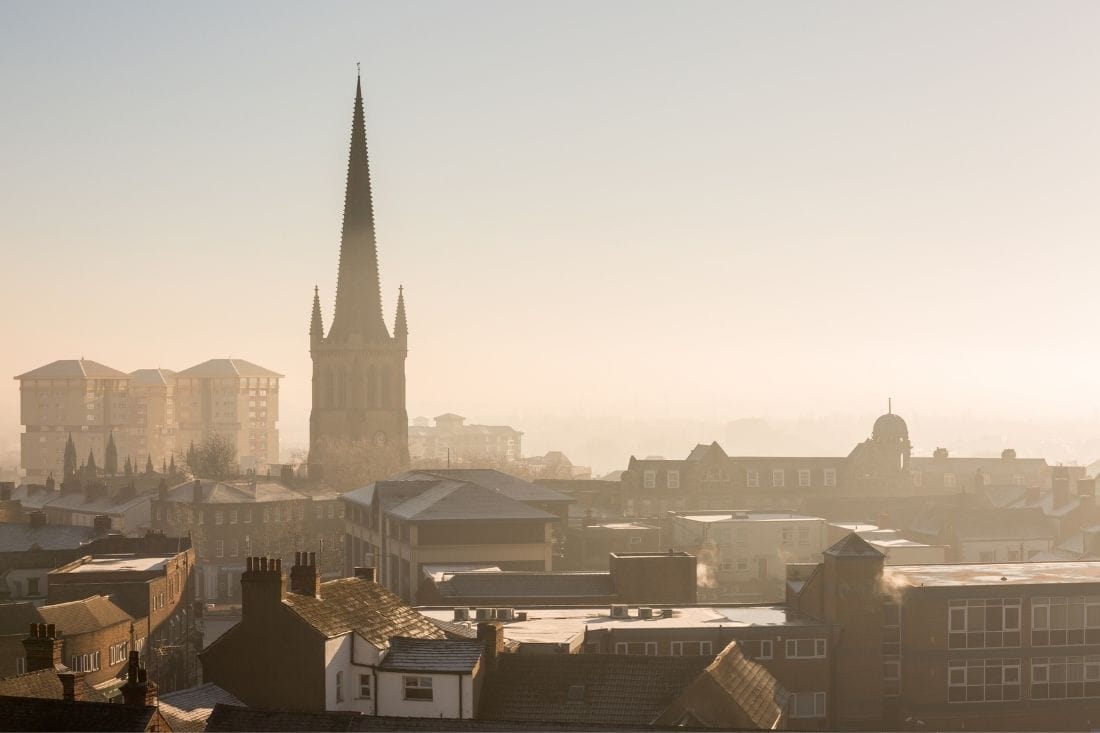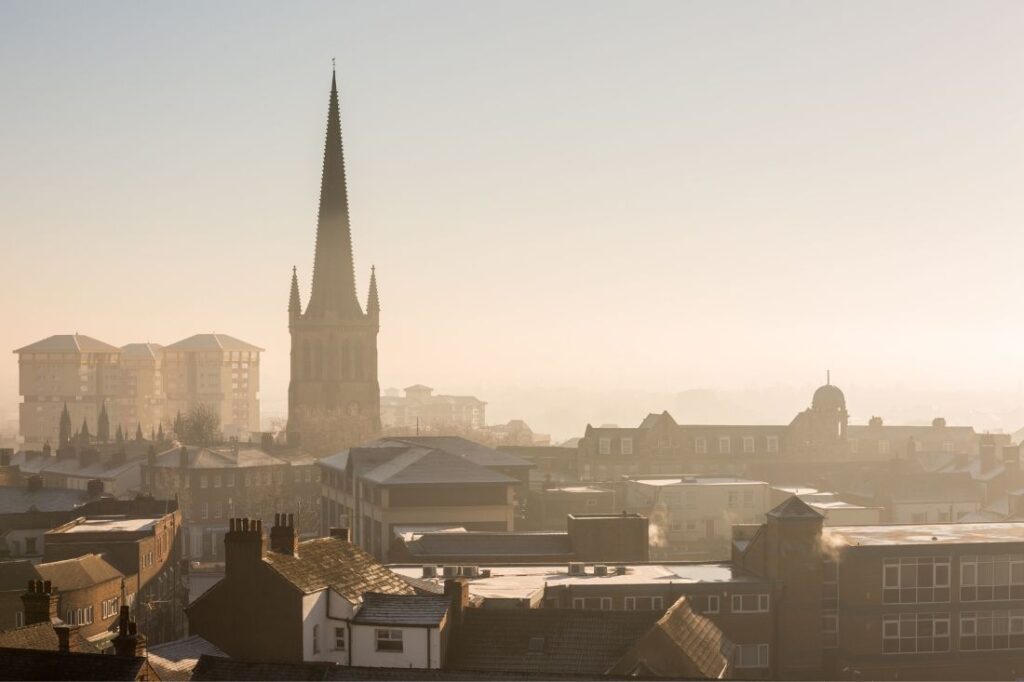 Head on down to Wakefield for one of the best day trips from Leeds. With so much to do, you'll never get bored! There are plenty of museums for all interests, from National Coal Mining Museum to Wakefield Museum where you can see animals preserved by the explorer Charles Waterton.
Why not enjoy a movie at Cinema in the Library? Relax across the comfy seats and enjoy some snacks whilst watching your favourite films? Sounds luxurious, doesn't it? I'll have a large popcorn please!
Newcastle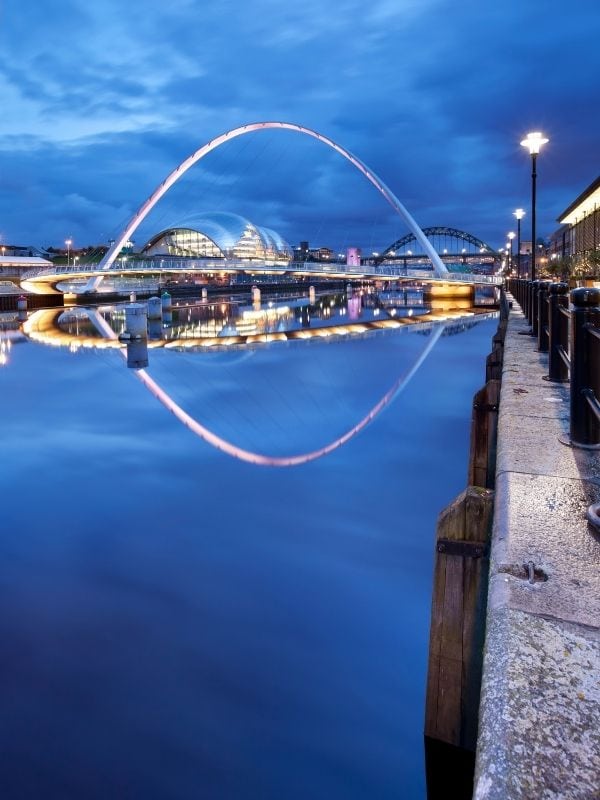 Be charmed by the Geordie spirit on your visit to Newcastle. From the vibrant nightlife, delicious restaurants and family attractions, there's so much to do.
Start your day with a guided tour of Newcastle. Hope on an open-air bus and take in the region's landmarks as you whiz past Tyne Bridge, Sage Gateshead, and Grey's Monument. Don't forget to visit the Great North Museum. Just be careful not to be eaten by the full-size T-rex skeleton!
If you're more of a foodie you can jump on the Triple A Food Tours for a taste of Newcastle. Eat your way round the best local food Newcastle has to offer whilst you rest your feet.
Ilkley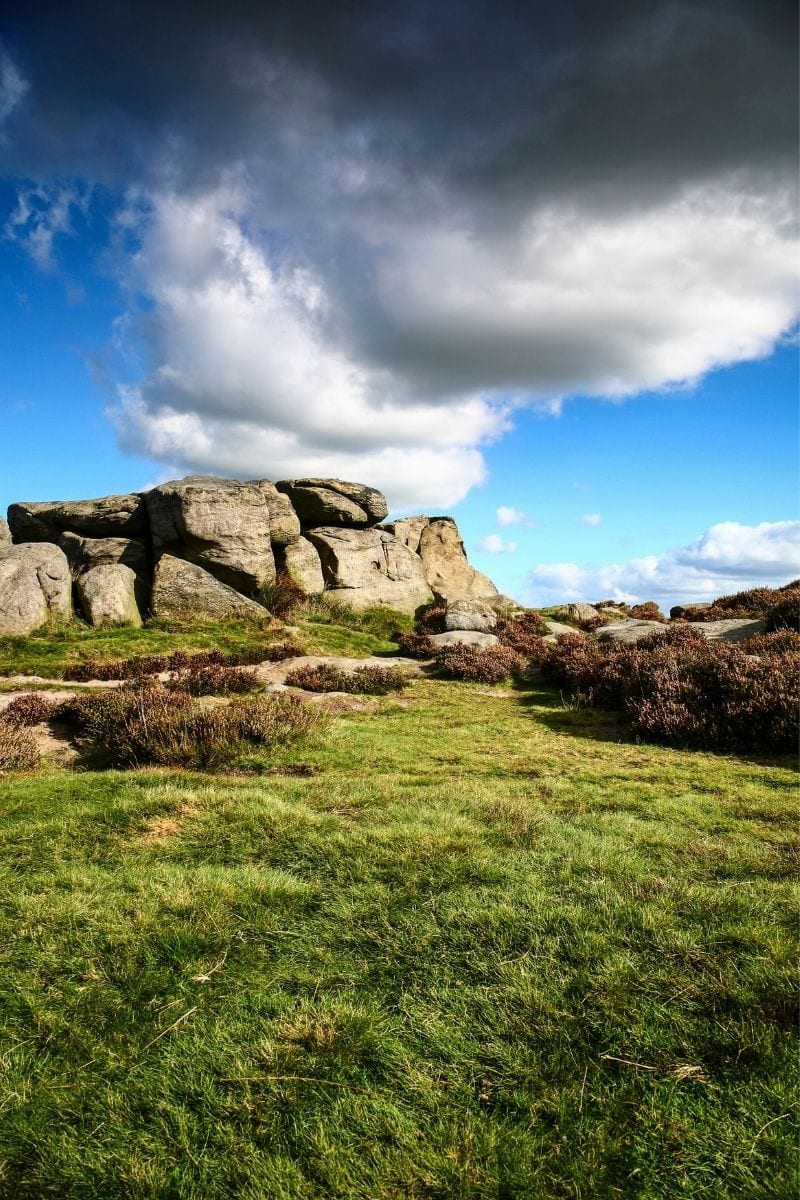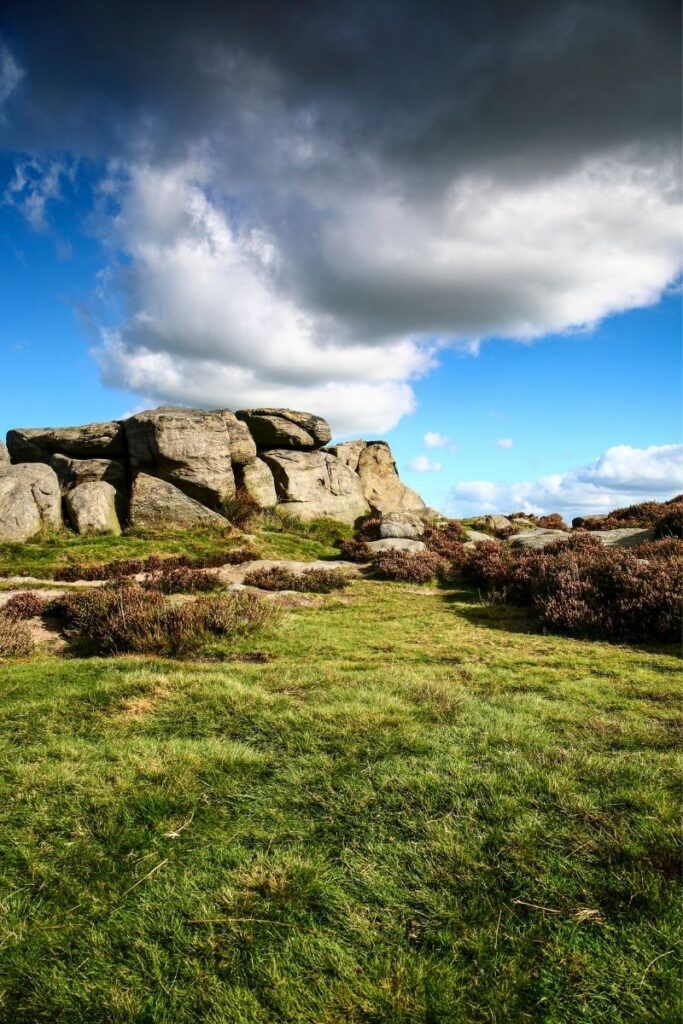 Ilkley is renowned for its fresh air and picturesque moorland. It's the perfect day out if you're looking to swap the hustle and bustle of the city for an experience with nature.
Walking is a popular past-time in Ilkley, but did you know it is home to one of the biggest cycling clubs in England? Whether you go by foot or bike, you can enjoy many scenic walks. Follow the trail to the Cow & Calf Rocks (which only takes half an hour) and enjoy the view of the quarry.
Once you've explored Ilkley Manor House you can relax and unwind with an afternoon tea at Betty's Cafe Tea Rooms. Everyone deserves a delicious slice of cake after a long walk!
Whitby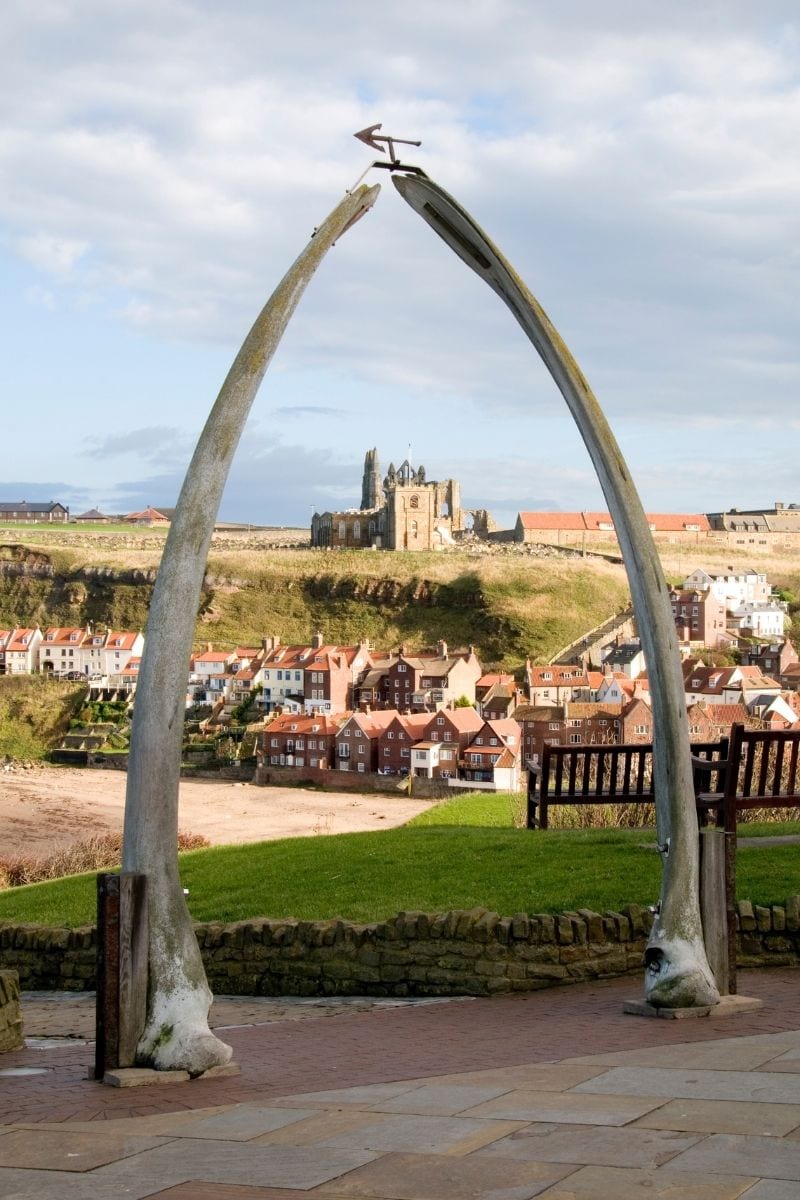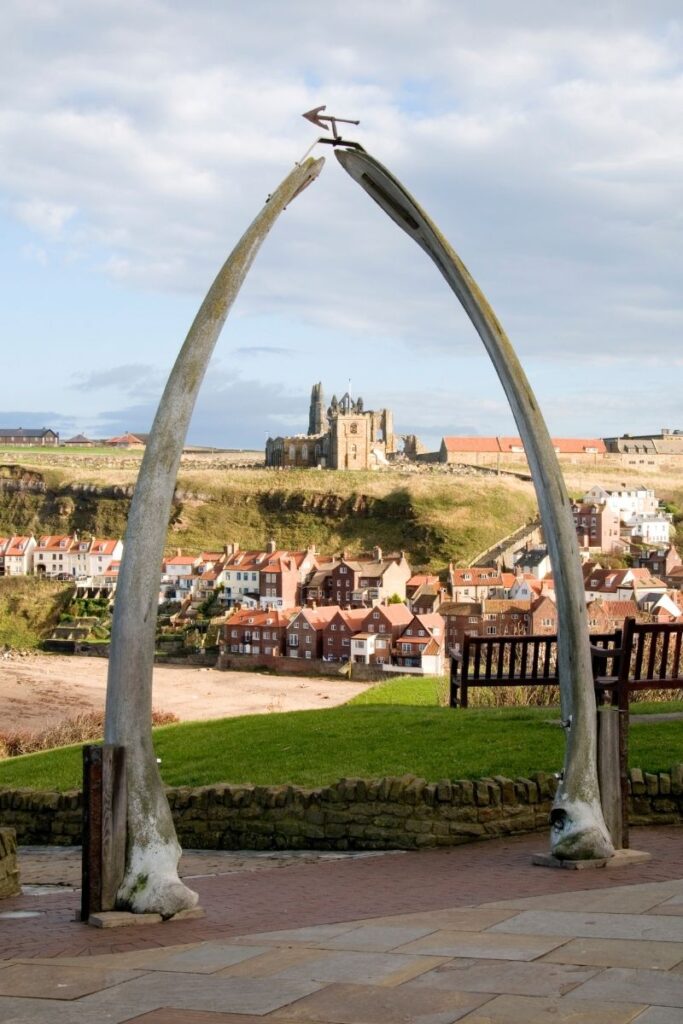 Whitby is a fantastic day out for all the family. From its cobbled streets to its links with Dracula, this isn't your typical day on the coast.
Whitby embraces its Gothic culture and connections with Bram Stoker, author of the infamous Dracula. Stroll down the wonky streets and take in the dramatic ruins of Whitby Abbey. Why not grab your cape and celebrate gothic culture at The Whitby Goth Weekend? Sounds spooky!
If you prefer a more traditional day at the seaside you can enjoy fish and chips as you stroll down Whitby Pavilion. You can even enjoy a game of pitch and putt or sail into the bay and enjoy the Yorkshire coast on a Whitby Coastal Cruise.
Hebden Bridge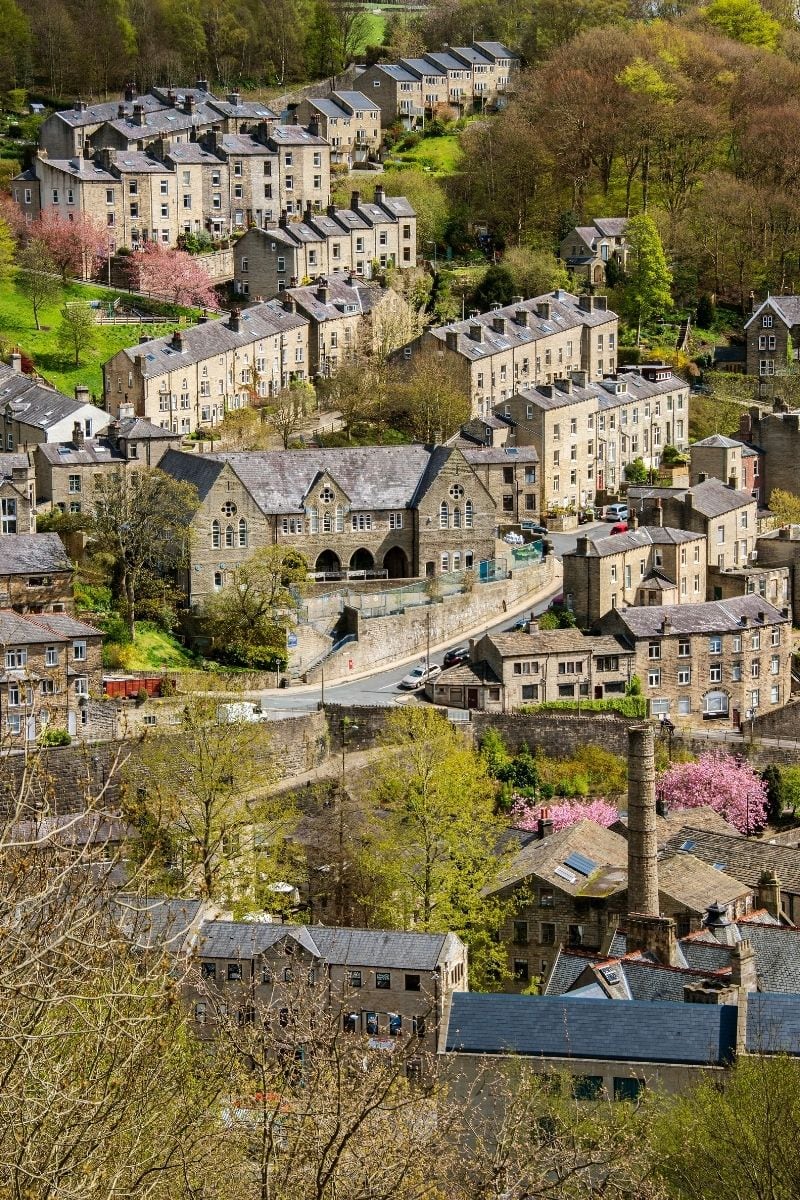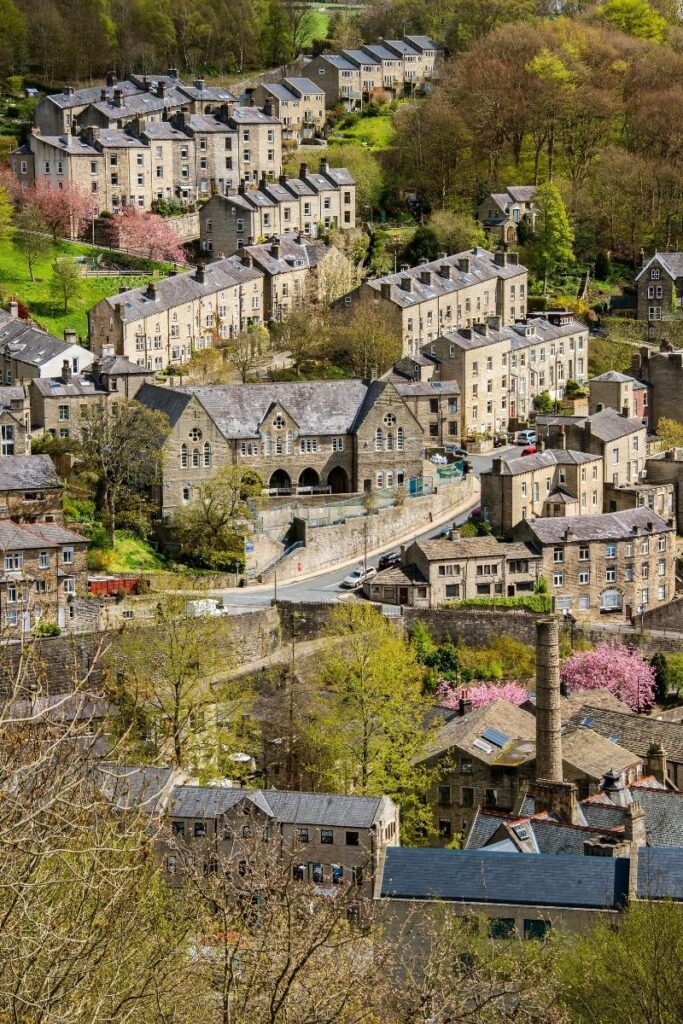 Hebden Bridge, named 'the greatest town in Europe' has been thriving since the '70s with its quirky and creative style.
The best thing about Hebden Bridge is the highstreet. There's not a chain store in sight. You'll find an array of independent shops, from bookstores and galleries to outlandish shoes and stylish jewellery.
Tucked away amongst the countryside is one of England's best music venues, The Trades Club. Despite its small size it has hosted some impressive names, like Patti Smith and The Fall. Be quick – tickets sell out in the blink of an eye!
---
That's all for these amazing Leeds day trips. Do you have a favourite or activity place we haven't mentioned yet? Let us know in the comments below and we'll add it to this blog post!
Like this blog post? Then Pin it for the future!