Looking for the best walks near Bristol? From Leigh Woods to Avon Gorge, check out these brilliant Bristol walks for your next adventure.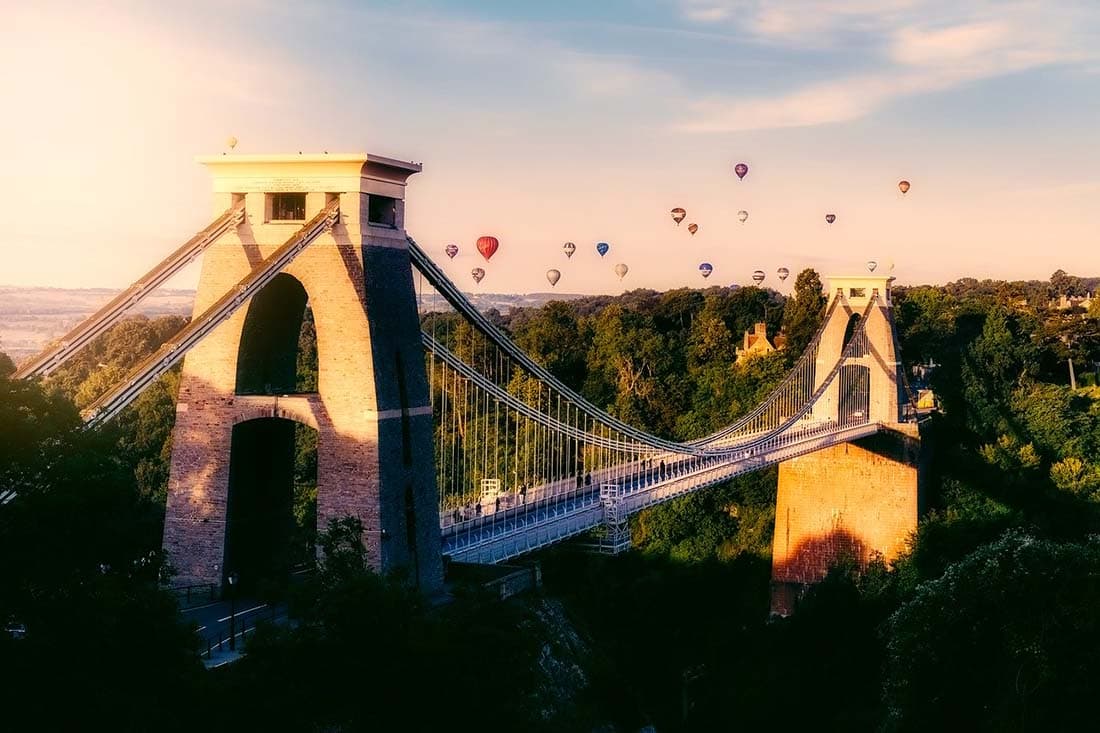 If I've been in the city for more than a couple of weeks I start going a bit stir crazy. I'm not the only one, right? I don't know what it is but I get really antsy and I can feel my stress levels building.
Whenever that happens though, I put on my hiking boots and go on a very long walk. Usually that dusts of the cobwebs and clears my head. Luckily, there are some amazing walks around Bristol to go on for a bit of an adventure.
Bristol is one of my favourite cities in Great Britain and it's surrounded by the most gorgeous countryside.
The Brecon Beacons, the Cotswolds and Dartmoor are all within a 2 hours' drive which offer some stunning walks.
And a lot closer to home, there are some amazing walks around Bristol itself taking you past some of the city's top attractions.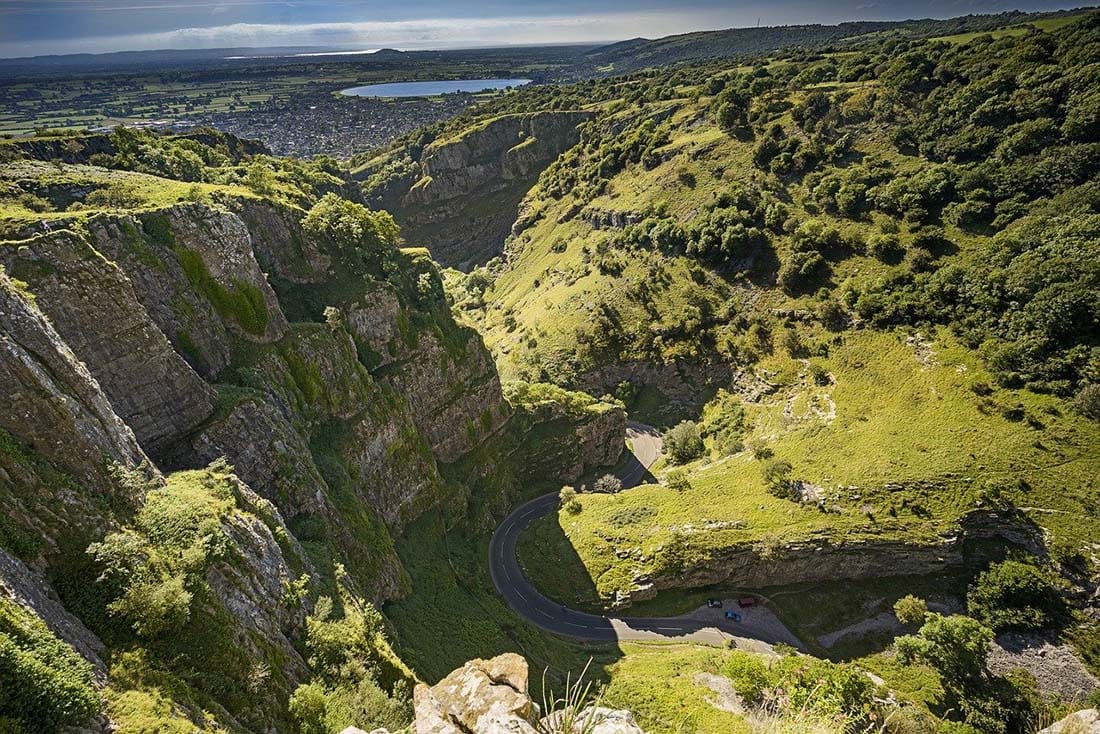 There's even an annual walking festival called the Bristol Walk Fest! This happens every May and it is a month dedicated to walking and exploring Bristol. If you live in and around the Bristol area this festival is an amazing way to get into walking. You'll also meet so many like-minded people too.
Outside of the Bristol Walk Fest, there are a number of walking tours you can go on too (a couple of which I'll talk about below). Basically, what I'm saying is if you're looking for some of the best walks near Bristol then this is the blog post for you.
Be warned: some of these photos will make you want to go walking immediately! That is kinda the idea though…
Leigh Woods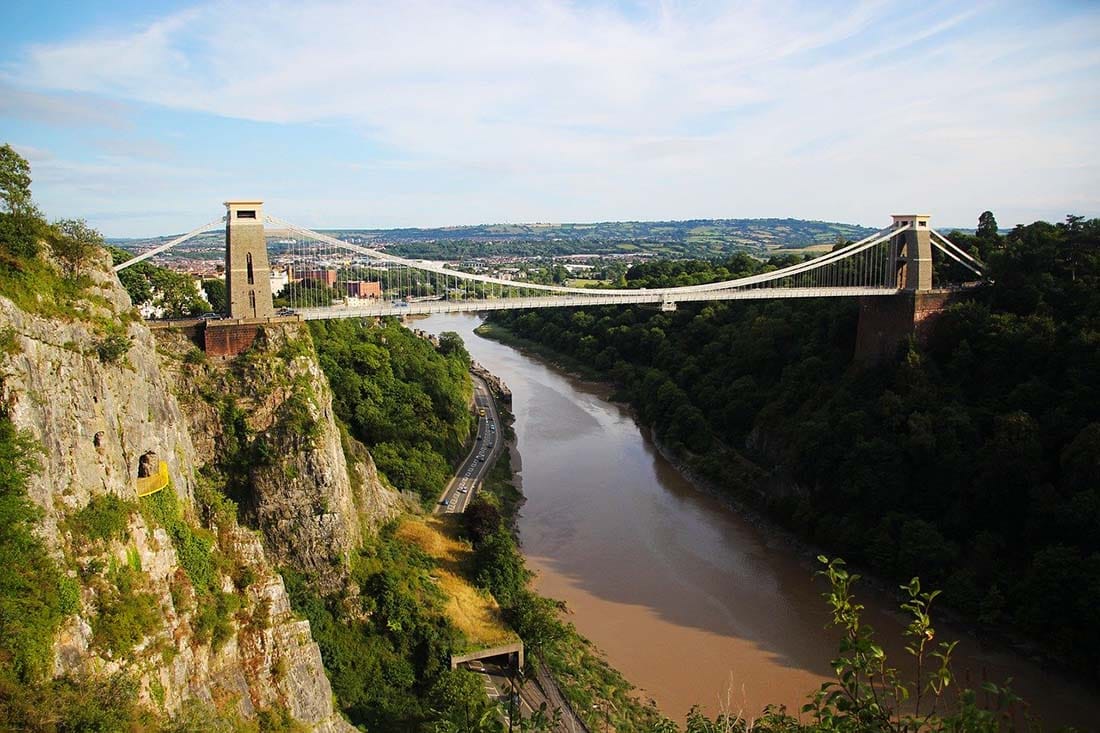 If you head over the Clifton Suspension Bridge you'll quickly find yourself in Leigh Woods. This place is only about 10-minutes from the city centre but it feels a million miles away.
There are a number of walking trails to choose from in Leigh Woods. There is a really lovely woodland path above the famous Avon Gorge which boasts some simply superb views. Honestly, views like this which is why Bristol is such an amazing place to visit.
The walking here is very easy making it perfect for an outdoor activity with the little ones or a place to walk the dog. The purple route is one of the longest walking trails in Leigh Woods. At 2.5 kms long you can easily do this in around 45 minutes to an hour.
Leigh Woods is a really good picnic spot too. There are a number of picnic tables and even a carved wooden sofa outside the ranger's office which is a good place to stop off at.
This is probably one of the most popular walks around Bristol just because it's so close to the city.
Glastonbury Tor walk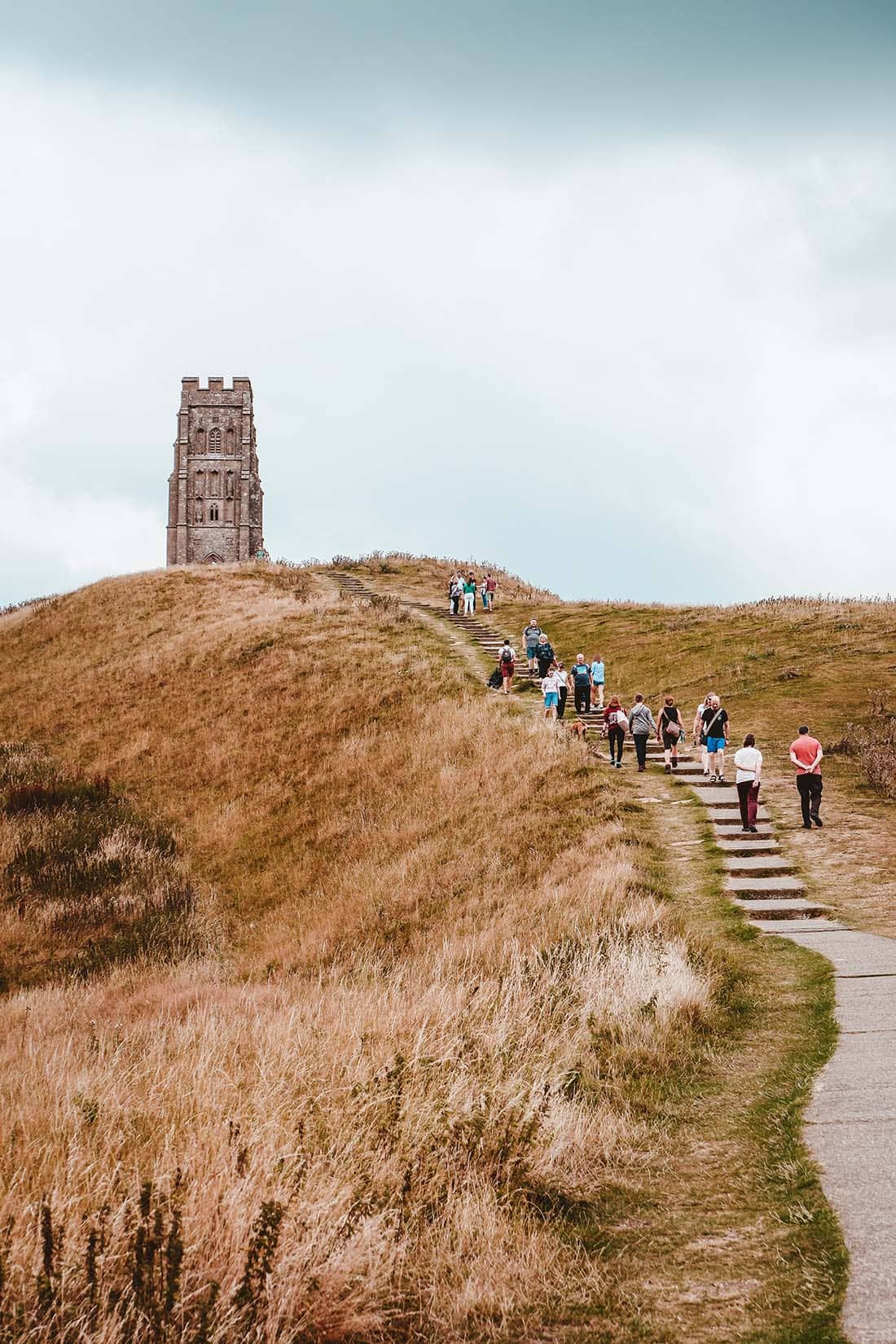 Obviously Glastonbury is famous for the world's best festival, but when 300,000 people aren't having the time of their lives, Glastonbury is a very sleepy town.
In the heart of Somerset, there are some fantastic hikes in the area. The best though is Glastonbury Tor. This popular walk takes you from the ruins of Glastonbury Abbey to the summit of Glastonbury Tor.
The circular walk is around 2 miles and there is a fairly moderate climb to the top of the hill. At the top you'll find St Michael's Tower, an old 15th century church tower with some of the best views of England.
One of the best bits about this walk is you'll end up in Glastonbury itself. That means you can finish off your walk with a pub lunch or afternoon tea. The Rifleman's Arms is an amazing pub which is always highly recommended. As for afternoon tea, head for the Abbey Tea Rooms – you won't be disappointed!
Blagdon Lake
View this post on Instagram
Without a doubt one of the best walks around Bristol is Blagdon Lake. Found in the foot of the Mendip Hills, this is an area of outstanding beauty that people flock to from all over.
Blagdon Lake is actually one of the main water reservoirs feeding into the city of Bristol. It was formed by damming the River Yeo in 1901, but since then nature has taken over to the point this looks like a natural lake.
Starting in the village of Blagdon, this walk takes you over the dam and around the lake. Along the northern end of this large lake you'll find a lovely footpath running along the lake shore and through the lakeside woodland. Honestly, the views of the lake itself are some of the best around.
If you're in the area then you can also visit Chew Valley Lake too which is another really popular hike.
Cheddar Gorge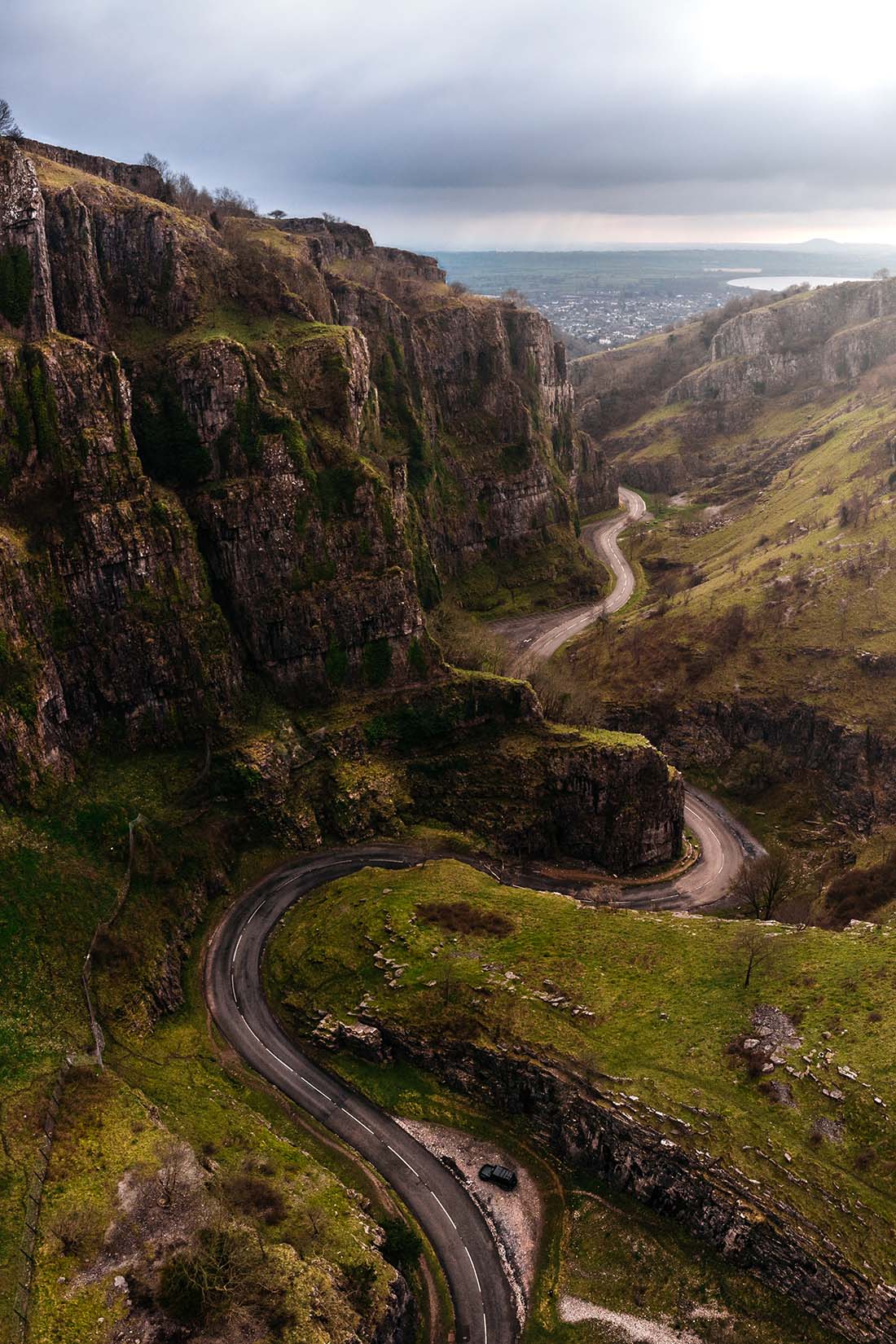 Cheddar Gorge is up there with the most beautiful places to visit in the United Kingdom. At almost 400 ft deep and 3 miles long, Cheddar Gorge is England's largest gorge. The landscape looks like Mordor from Lord of the Rings with these weathered crags and harsh pinnacles everywhere. Well, this is the backdrop to an amazing walk near Bristol.
The gorge was formed during the last Ice Age when water from melting glaciers formed a river, which gradually carved into the limestone rock creating the spectacular steep cliffs you can see today.
There is a popular 3-mile cliff top gorge walk that rewards hikers with some of the finest views in Somerset. The walk starts from the information centre and takes you on a circular route around the gorge. Don't stray from the trails as it can be very dangerous at the edge of the cliffs.
For those of you looking for longer walks in the area, check out the West Mendip Way. There are so many amazing trails to choose from in the area!
Eastwood Farm Nature Reserve
View this post on Instagram
Eastwood Farm Nature Reserve is just by the side of the River Avon and it's a haven for wildlife.
One of the best spots here is down by the water. Here you'll be able to spot swans, kingfishers, and herons to name just a few. Again, if you've got little ones they will love all the wildlife here.
You can park the car on Wyndham Crescent. From there just follow the path down to the nature reserve. Walking through the trees, you can either venture towards the children's play area, or walk down to the River Avon and take in the beautiful views. I'd really recommend heading straight for the water though.
It's very easy to spend a couple of lazy hours walking around this area, and it's another fantastic spot to bring the dog. Oh, and it's only about 20 minutes away from Bristol too!
Brecon Beacons, Wales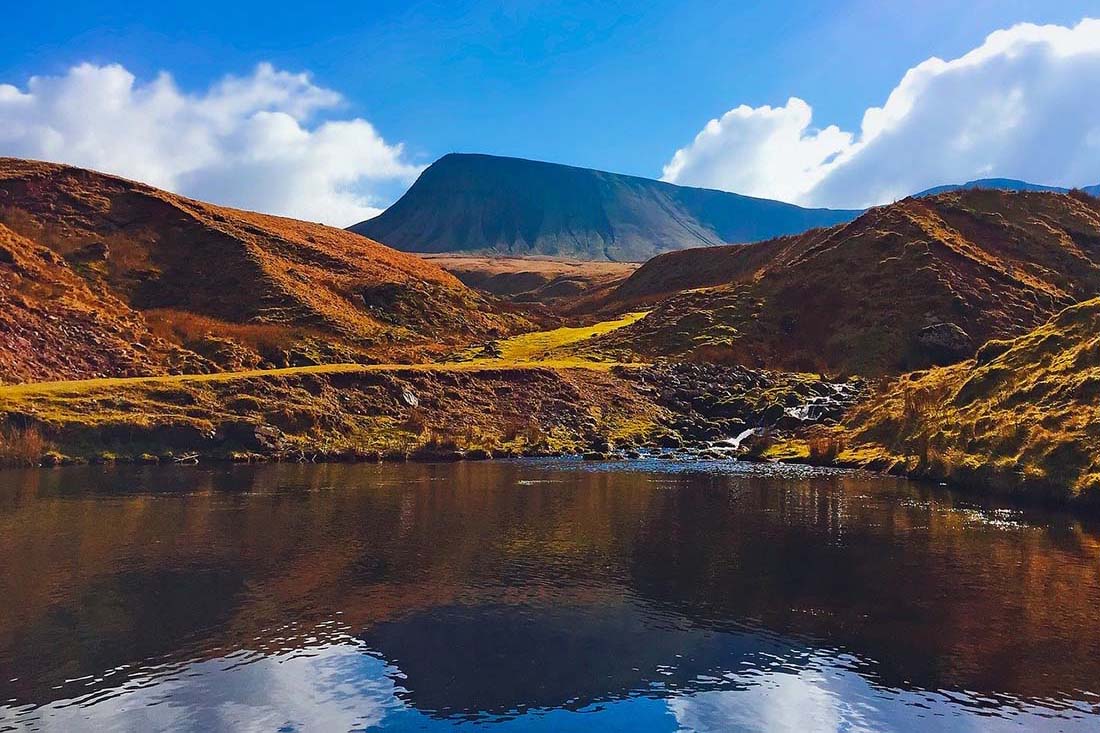 The Brecon Beacons is a little further afield as it takes around 2 hours to drive here, but I promise you it's worth it.
The Brecon Beacons in Wales are the highest mountain range in southern Britain. The highest point is Pen y Fan standing at 886m. A lot of people try to tackle this mountain, but if you're looking for something a little more sedate then there are loads of other trials in the area.
Another really popular walk here is Pontneddfechan and Sgwd yr Eira – this is known as the Waterfalls Walk. This is a 13 km circular walk that takes you past some stunning waterfalls. There's even one you can walk behind which is such a cool experience.
The Brecon Beacons is also a Dark Sky Reserve making it one of the best places in the UK to go stargazing.
A bit further afield, but Aber Falls is one of our favourite spots in Wales. This is without a doubt one of the most beautiful waterfalls in Great Britain and we can't recommend visiting this place enough.
Walks in Bristol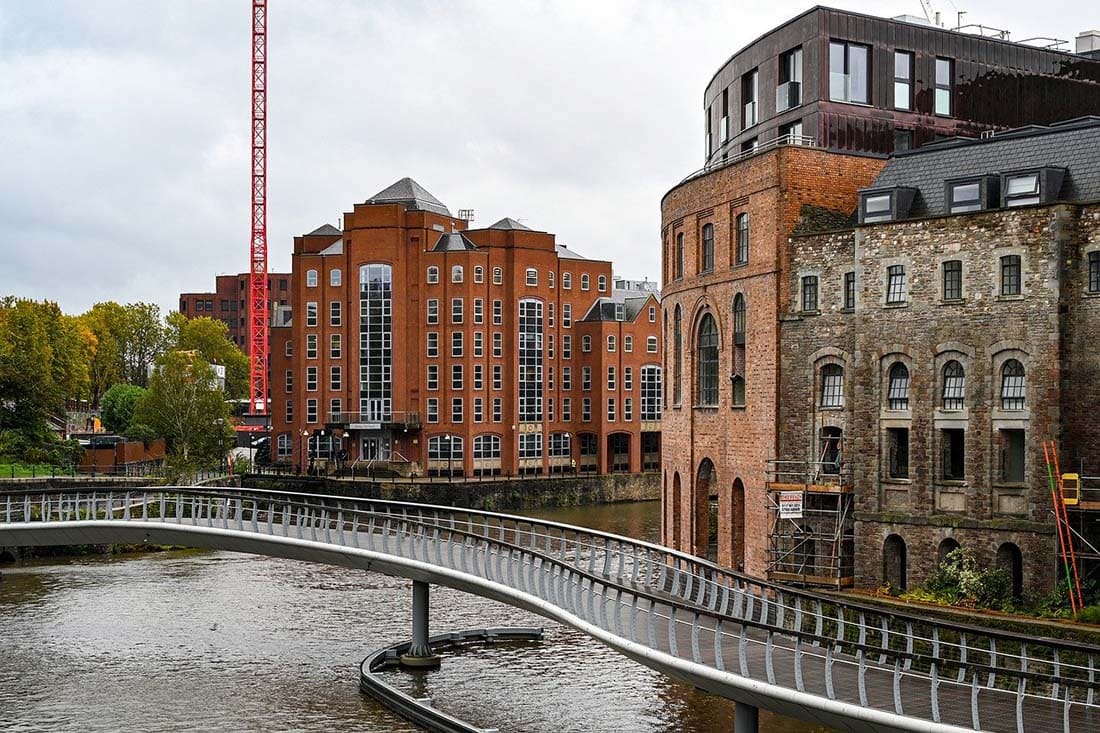 If you don't have a car or want to stay in the city, there are some amazing walks in Bristol too.
Bristol is a really walkable city with lots of pedestrian zones and walking paths to follow. One of the most popular walks is from Temple Meads to the Clifton Suspension Bridge. This is about a 6 km walk which will take you around 2 to 3 hours.
One of the best bits about this walk is it'll take you past some of the top sites in Bristol. It follows some of Isambard Kingdom Brunel's engineering projects in Bristol from 1829 to 1850 finishing in the bridge itself.
Also, there are plenty of cafes and pubs to stop off at along this walk. It's a pretty cool route to follow, especially for tourists.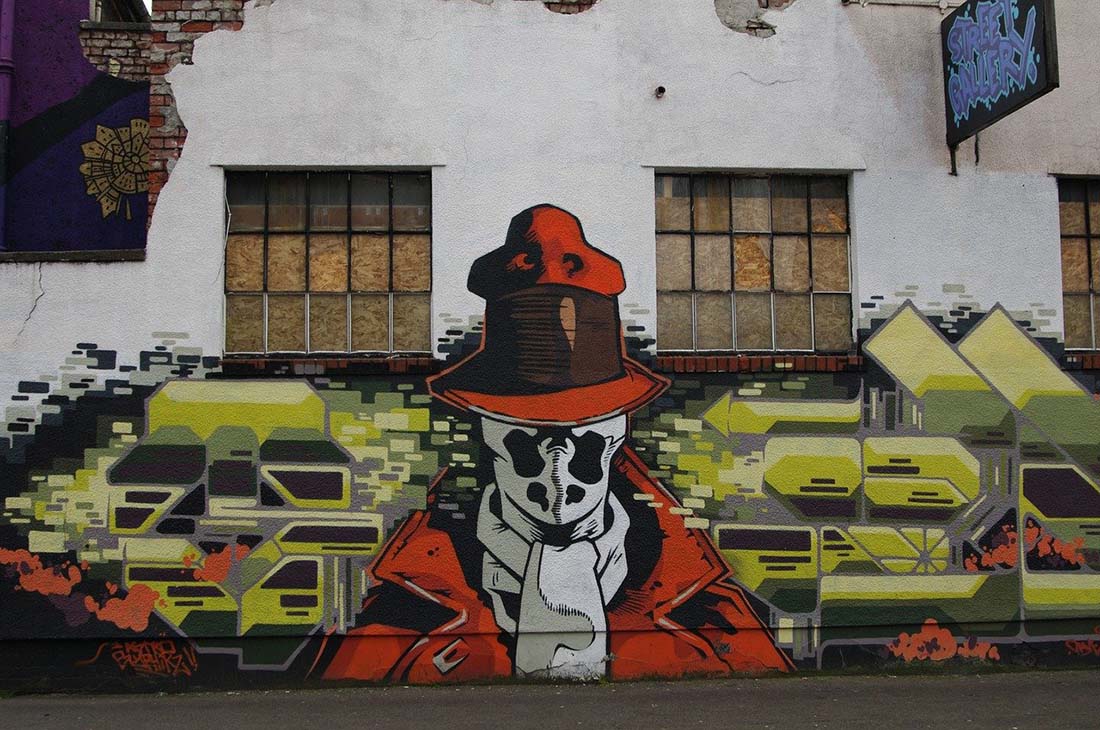 This one is a little different but I wanted to include it to highlight the different types of walks in Bristol you can do.
Bristol is home to one of the world's most famous street artists – Banksy. Over the past 2 decades he's used the city as his canvas, and some of his most famous murals are in Bristol.
One of the best ways of discovering Bristol's creative culture is on a street art walking tour. A guide will take you to all the best spots while explaining why Bristol is such a hotbed for world-class street artists.
I'd really recommend this 2-hour street art tour in Bristol that showcases some of the best art in the city.
---
Are you visiting England for the first time? Then make sure you check out our 10 day England itinerary packed full of the best things to do! This guide is perfect for tourists need a bit of inspiration.
Also, if you're looking for something a little different, take a look at the most unusual romantic weekend breaks in the UK. Guaranteed this will be a weekend to remember!
Like this post? Pin it for later…