From finding prehistoric rocks to gliding over the Jurassic Coast and riding on a sea tractor, these are the most unusual things to do in Devon!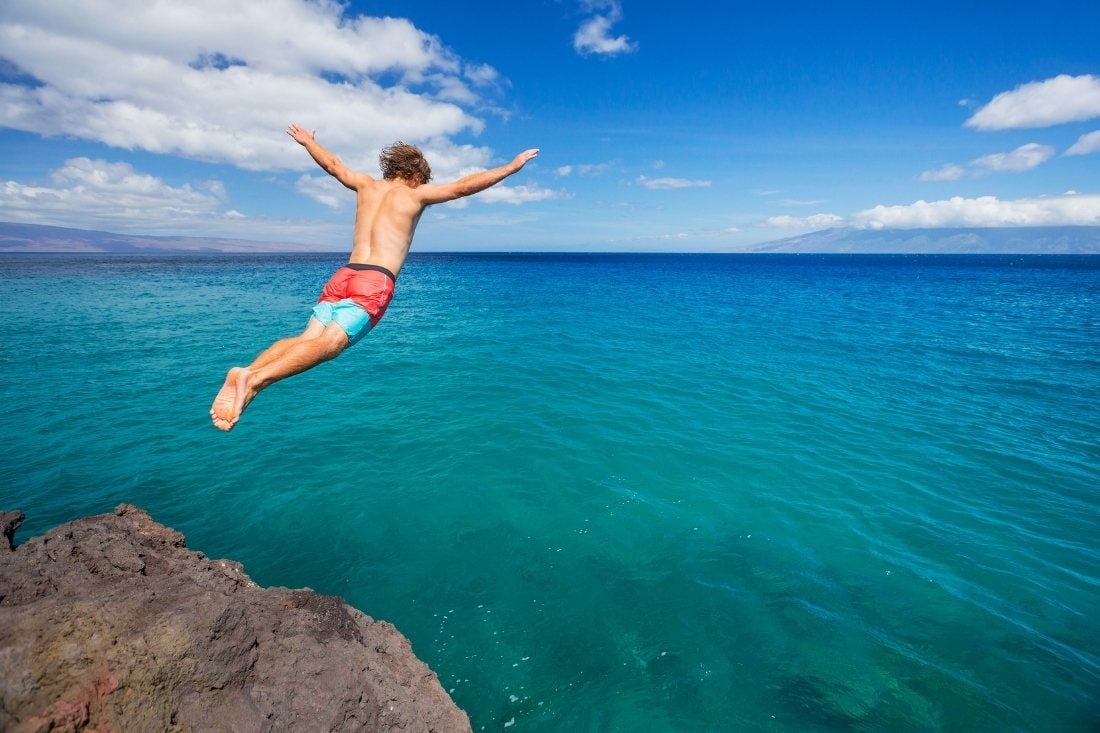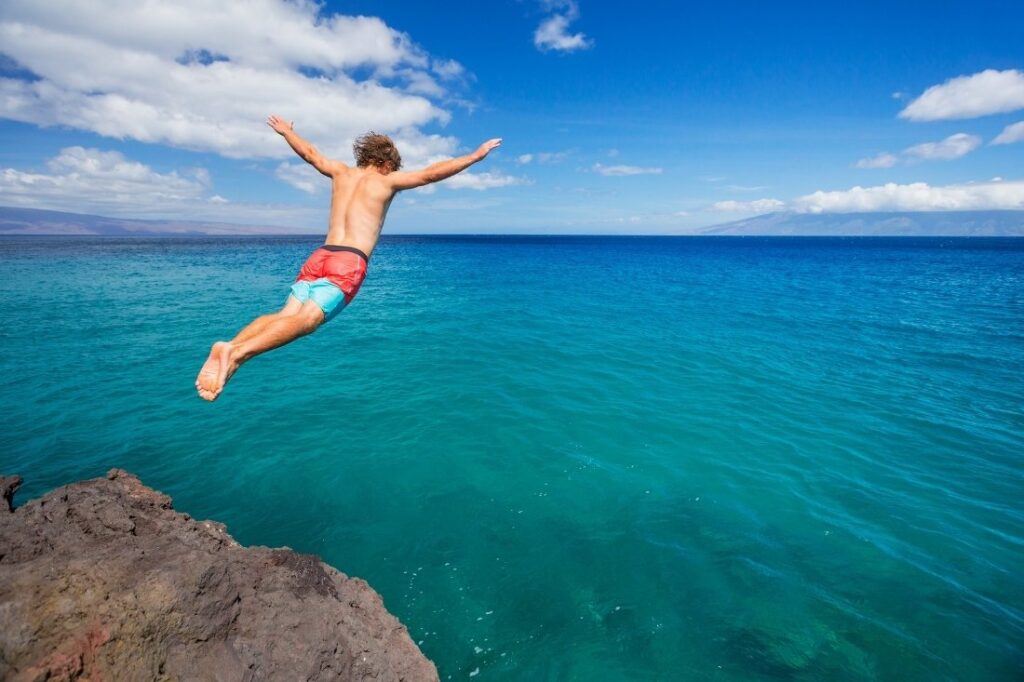 If you don't know Devon very well yet, it's a large county with a beautiful mix of countryside and coast. Here, you'll find some of Britain's prettiest beaches, scenic national parks, and a barrels and barrels of delicious clotted cream!
Along with the big attractions and natural wonders that draw tourists from across the world each year, there are lots more cool and unusual things to do in Devon too!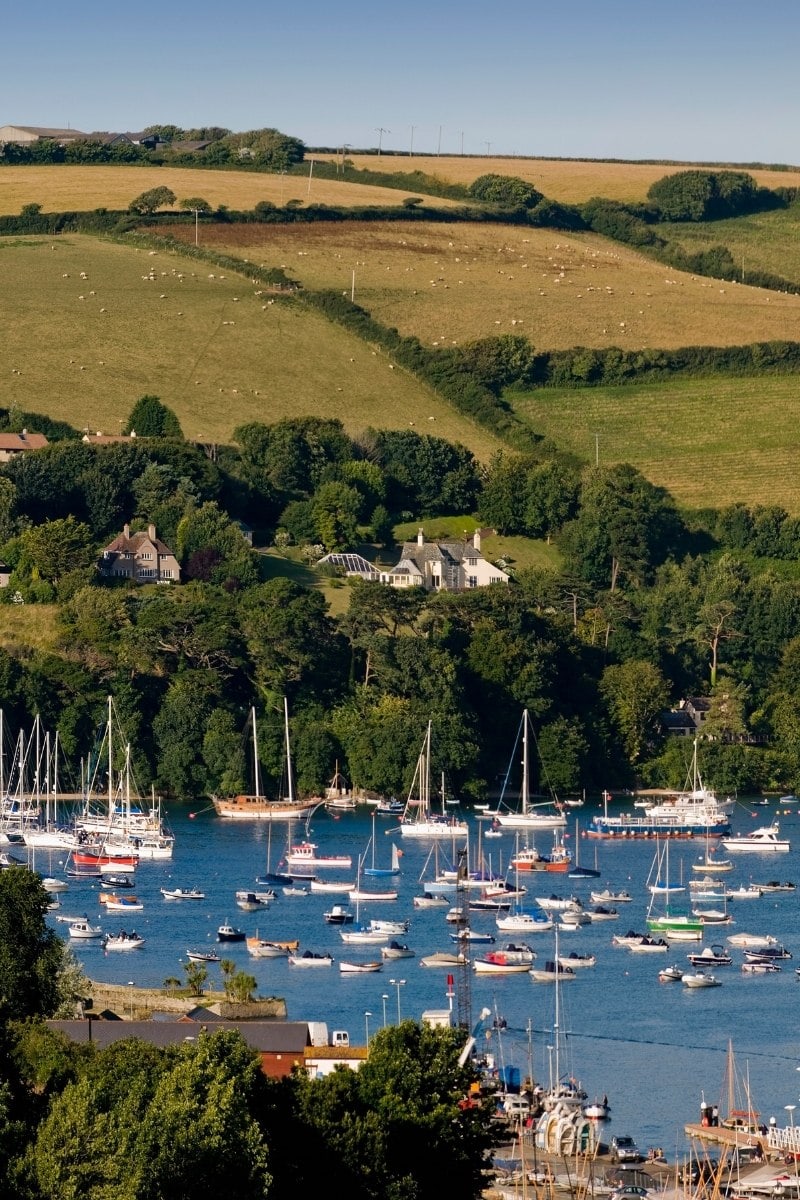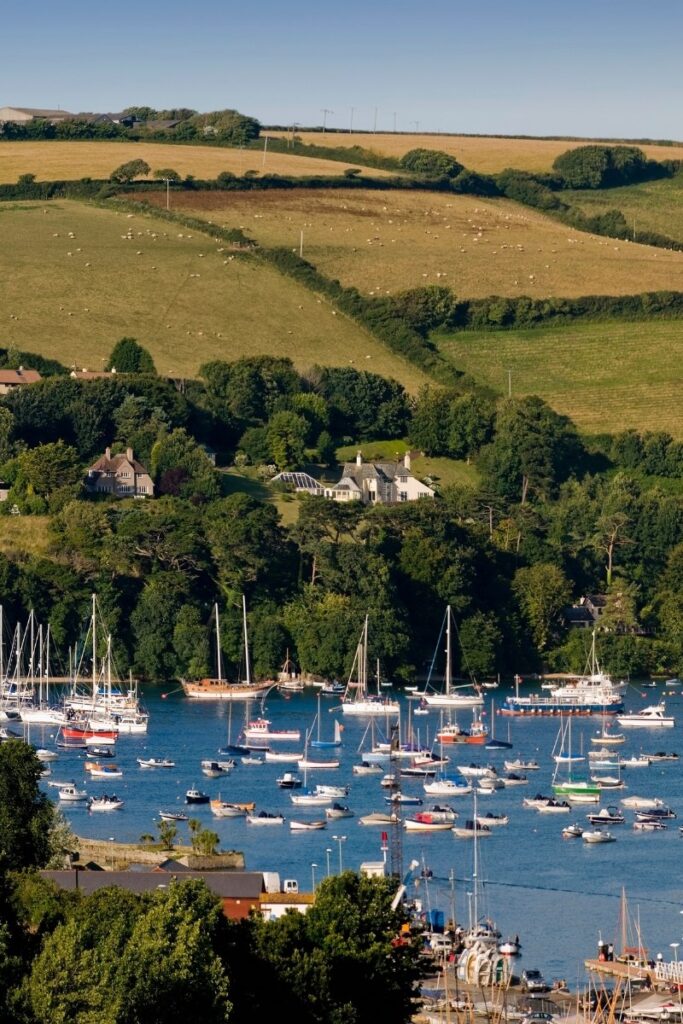 As the gateway to the Jurassic Coast, surrounded by miles and miles of gorgeous moorland, you'll find plenty of fun (and free) things to do in Devon's great outdoors.
Plus, there are several quirky attractions that are completely unique to the county, such as riding a sea tractor or taking a trip on the world's steepest water-powered train!
Whether you're travelling alone, as a couple, with friends or family, these unusual Devon attractions should be at the top of your UK itinerary!
---
11 Most Unusual Things To Do In Devon
Feel like a giant at Babbacombe Model Village
One of the most extraordinary attractions in Devon is Babbacombe Model Village. As you wander around the award-winning four-acre gardens, you get to step back in time and see what Britain looked like in the past.
At the same time, you get to feel like a giant as you snap photos of yourself standing next to the model scenes! From stunning farmhouses and stately homes, to a replica of Bath's iconic Royal Crescent, these models are a true homage to British architecture and culture throughout the years.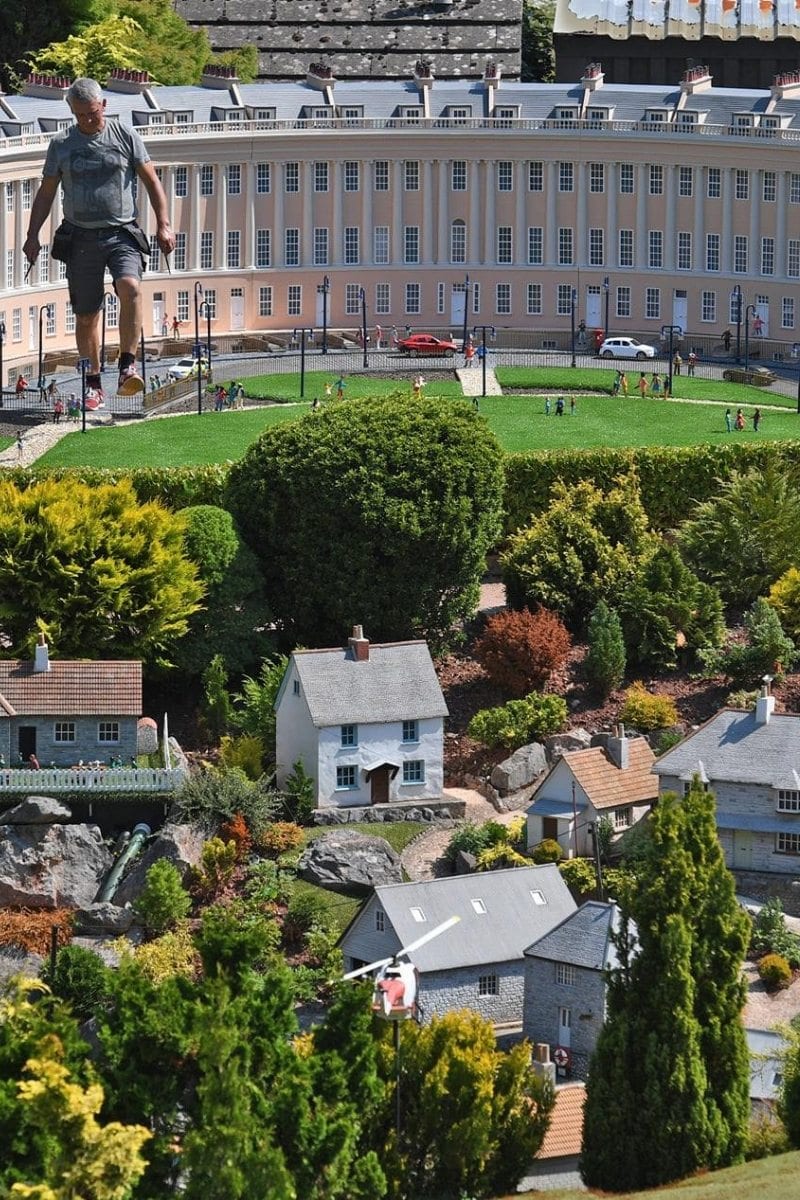 There are around 400 models in the village, some are a nod towards medieval Britain, and others take on a more Shakespearean or Victorian design. And of course, you cannot forget the 13,000 miniature people who live there.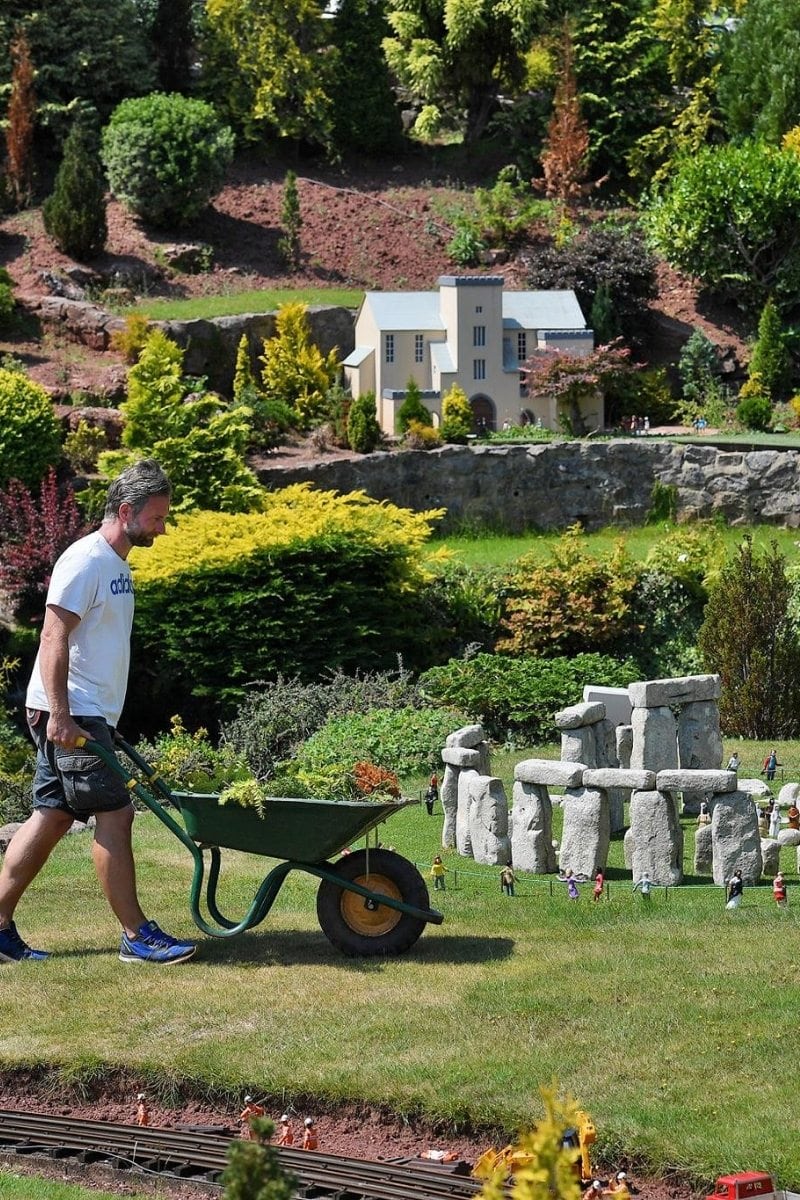 The model village is open year round but does close early in the winter, so be sure to check the opening times before you visit.
Visit The Donkey Sanctuary
One of the cutest and most unusual things to do in Devon is to visit The Donkey Sanctuary in Sidmouth. This adorable animal refuge centre is home to hundreds of orphaned donkeys.
Not only do you get to see the donkeys in their fields, sometimes they come up close to the fence so you can give them a little tickle behind the ears!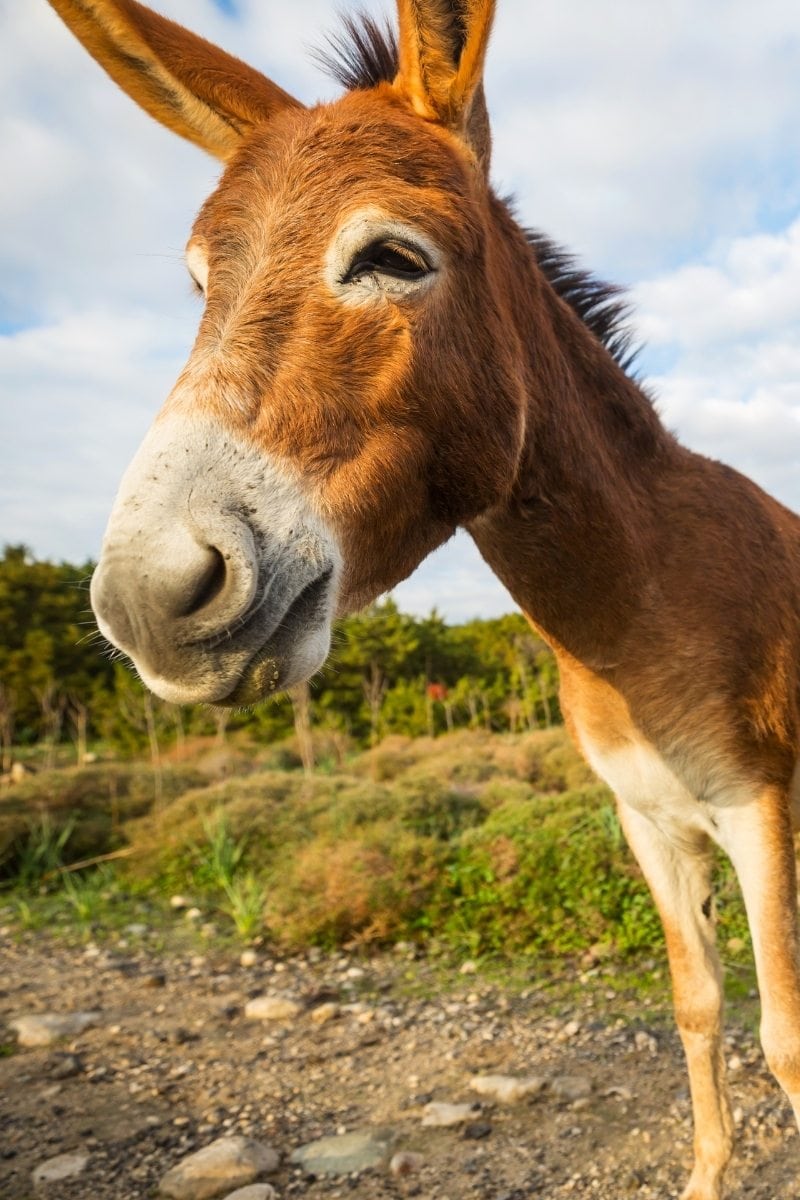 Most of the donkeys have been rescued or re-homed donkeys. Kids will love seeing the beautiful creatures up close.
The Donkey Sanctuary is more than a tourist attraction, it also does important conservation work, all over the world. The staff strive to help donkeys that may have been abandoned, abused, or generally not well looked after by their owners. They also educate people on how to care for and protect donkeys.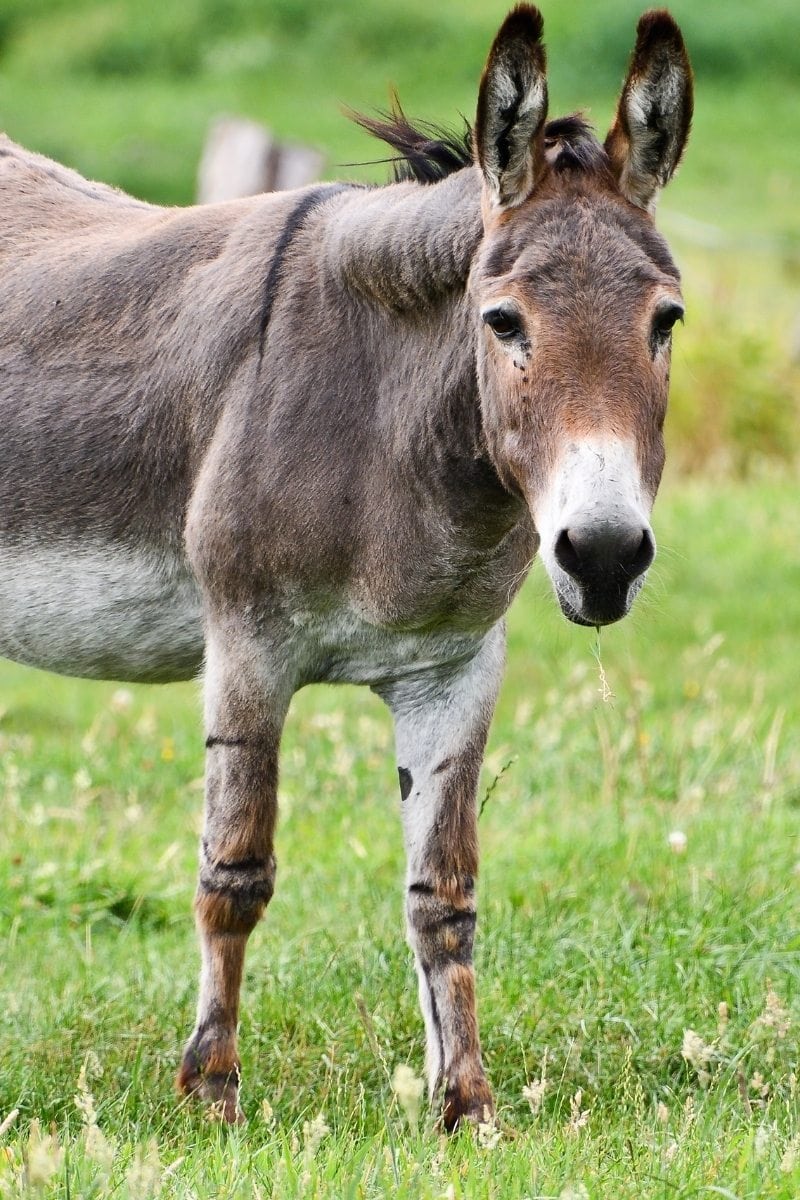 It's free to enter but donations are always welcome. Oh and as with many attractions in Devon, they serve up delicious scones here, with Devonshire clotted cream of course!
Ride the Sea Tractor to Burgh Island
If you're looking for some seriously cool things to do in Devon, then you should definitely ride the sea tractor to Burgh Island. When the tide is in, this is the ultimate (and only) way to travel across the waters.
Burgh Island itself is a quirky and cool place. It's connected to Bigbury-on-Sea by a sand bar and is famous for the 1920s hotel that's on the island.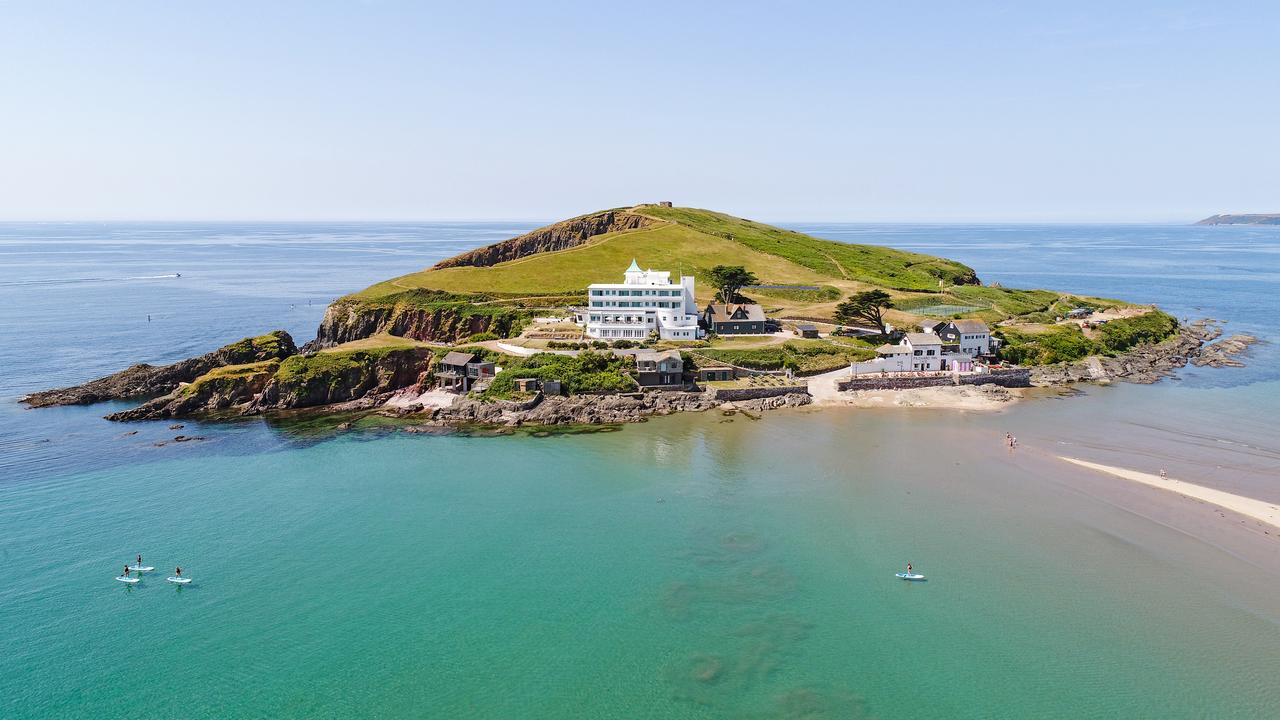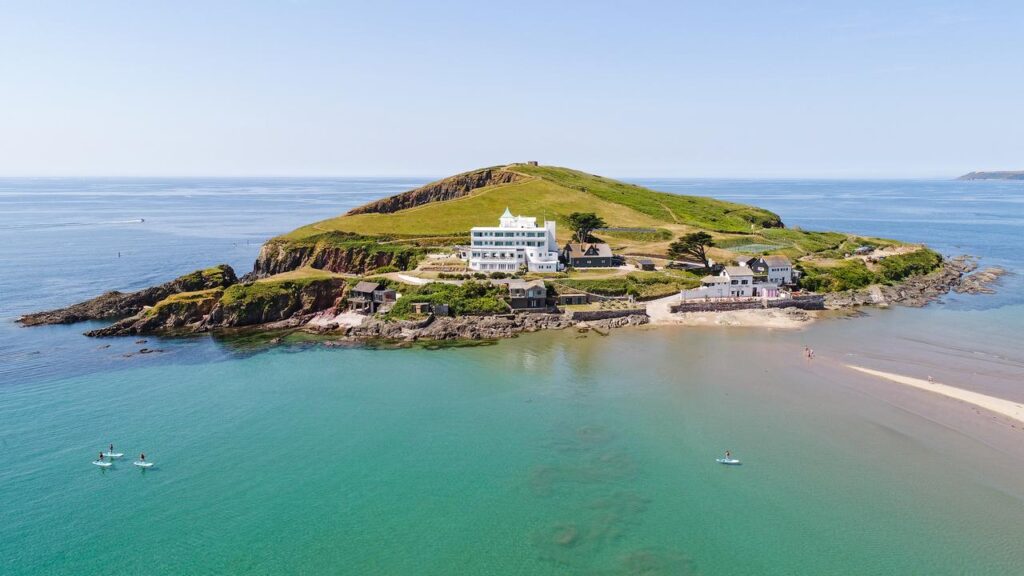 The Burgh Island Hotel is famous for its Art Deco design and furnishings and is said to be one of the top places in Europe to see Art Deco architecture at its finest.
Make sure you check out the events at the Burgh Island Hotel before visiting. Sometimes they have murder mystery weekends, which are incredibly fun. Except for poor Professor Plum in the Library… Oops!
See the Prehistoric Caves at Kents Cavern
A trip to Devon isn't complete without a stop in Torquay. As the heart of Torbay (or as the locals call it, Torbados!!) it's famous for having some of the nicest beaches in the South West.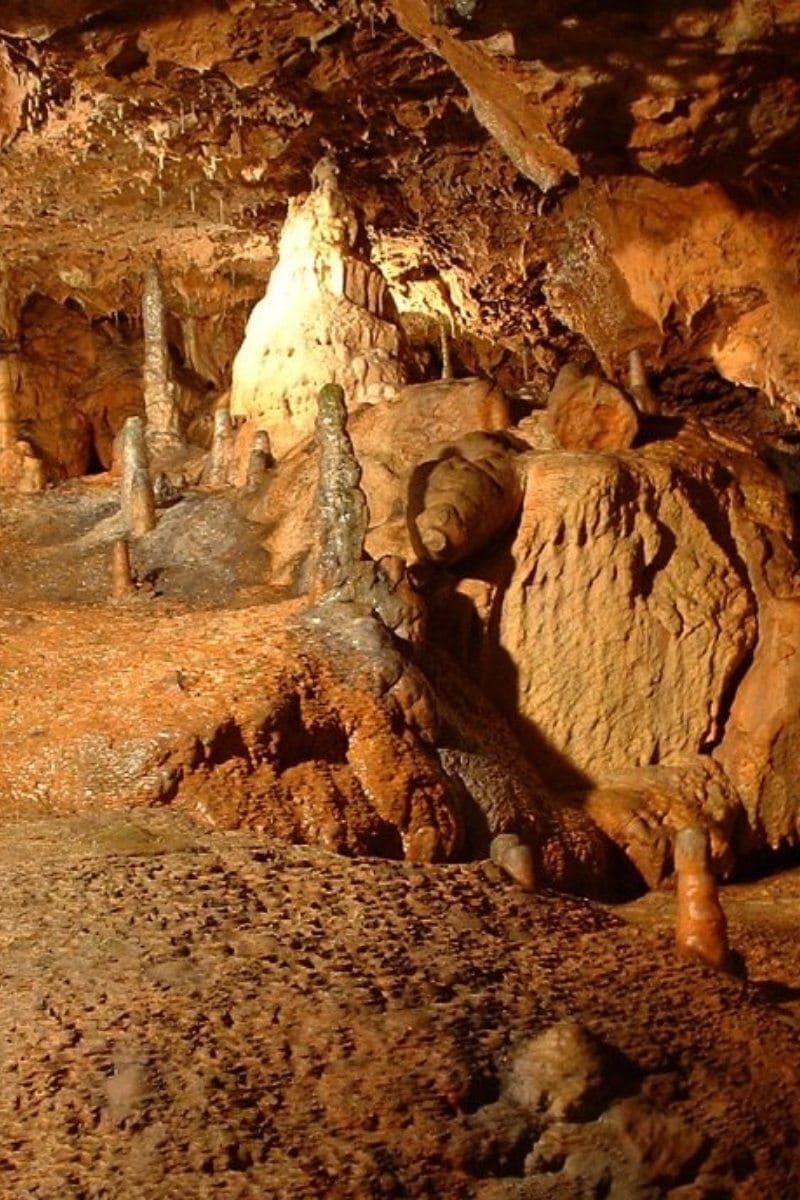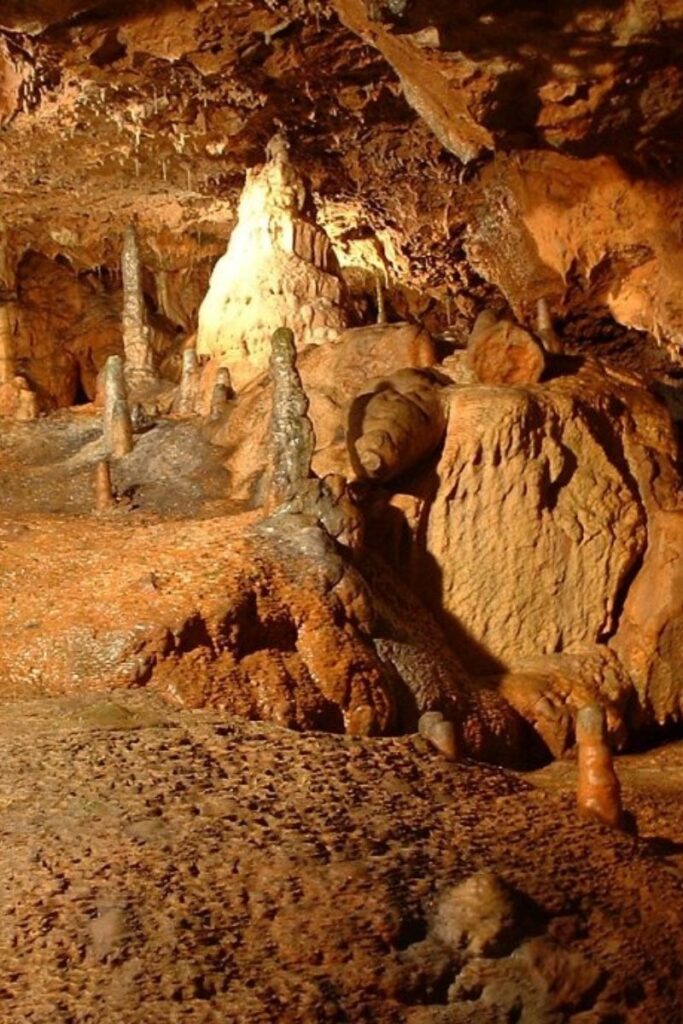 But despite its lively nightlife and modern restaurants, it also has a ton of history here. In fact, Kents Cavern is one of the oldest landmarks in Devon. These prehistoric caves date back to the Stone Age. They were once settlements for humans who used them to shelter from extreme weather.
There's evidence of them making fires, sharpening their tools and hunting for Ice Age animals here! As well as this, the caverns are a labyrinth of 400-million-year-old stalagmites and stalactites. That's some seriously cool stuff!
Learn About the Life of Agatha Christie
One of Torquay's biggest celebrities is Dame Agatha Christie, the 20th-century writer known for her detective novels, most notably detectives Hercule Poirot and Miss Marple.
If you're interested in finding out more about her early years in Torquay, then a walking tour is a great way to learn about her life and see the sights at the same time.
As you walk, you'll learn about how she met the two most important men in her life, where she found inspiration to write her fascinating storylines, and get to know what she was like as a person.
Although she died in 1976, in Torquay, it's almost as if she's still there, continuing to tell stories through the mouths of the locals who love and cherish her!
Go coasteering in Ilfracombe
If you're an adrenaline junkie, this activity is for you! Coasteering is the act of exploring rocky cliffs, only to jump off them! It's definitely one of the most unusual things to do in Devon, but it's a lot of fun too. It'll definitely get your heart racing. We'd recommend you book onto a coasteering tour so that the guide can look out for you and take you to the best spots.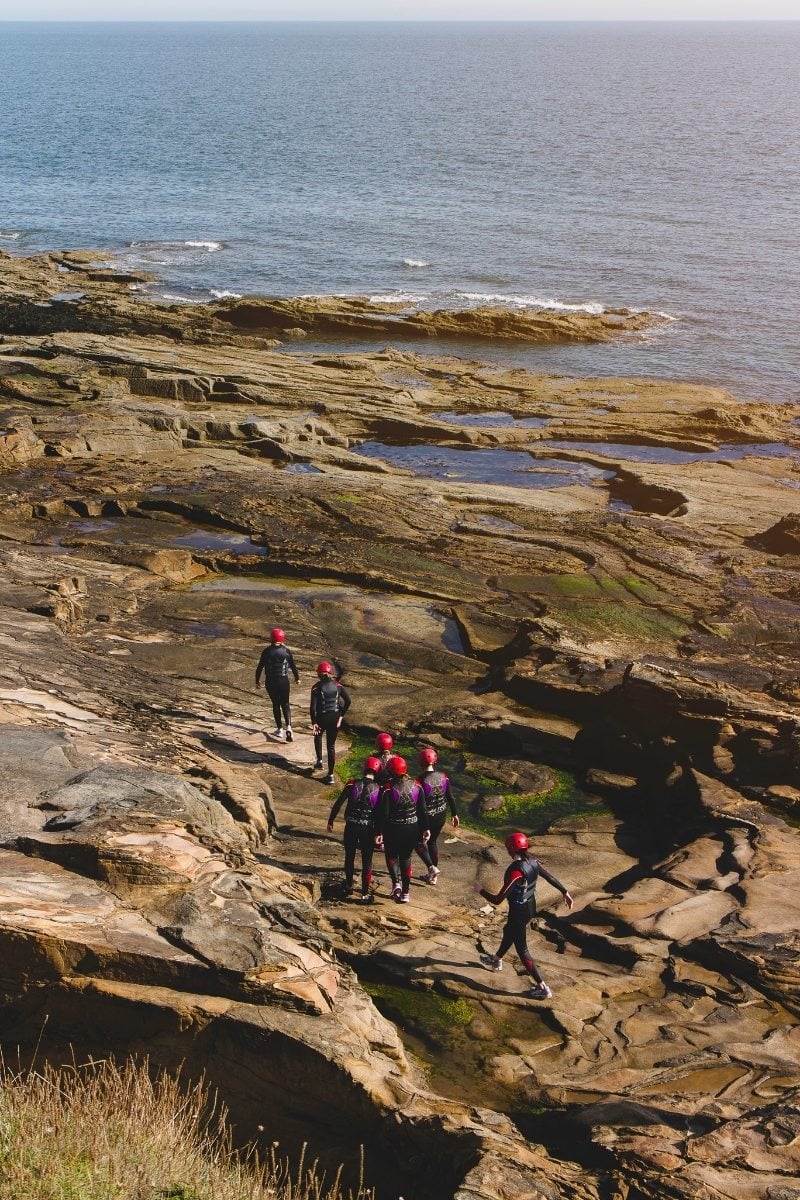 A prime spot for coasteering is in Ilfracombe in North Devon. Here the rocks aren't massive but the pools are deep, so it's considered one of the safer places to try the sport.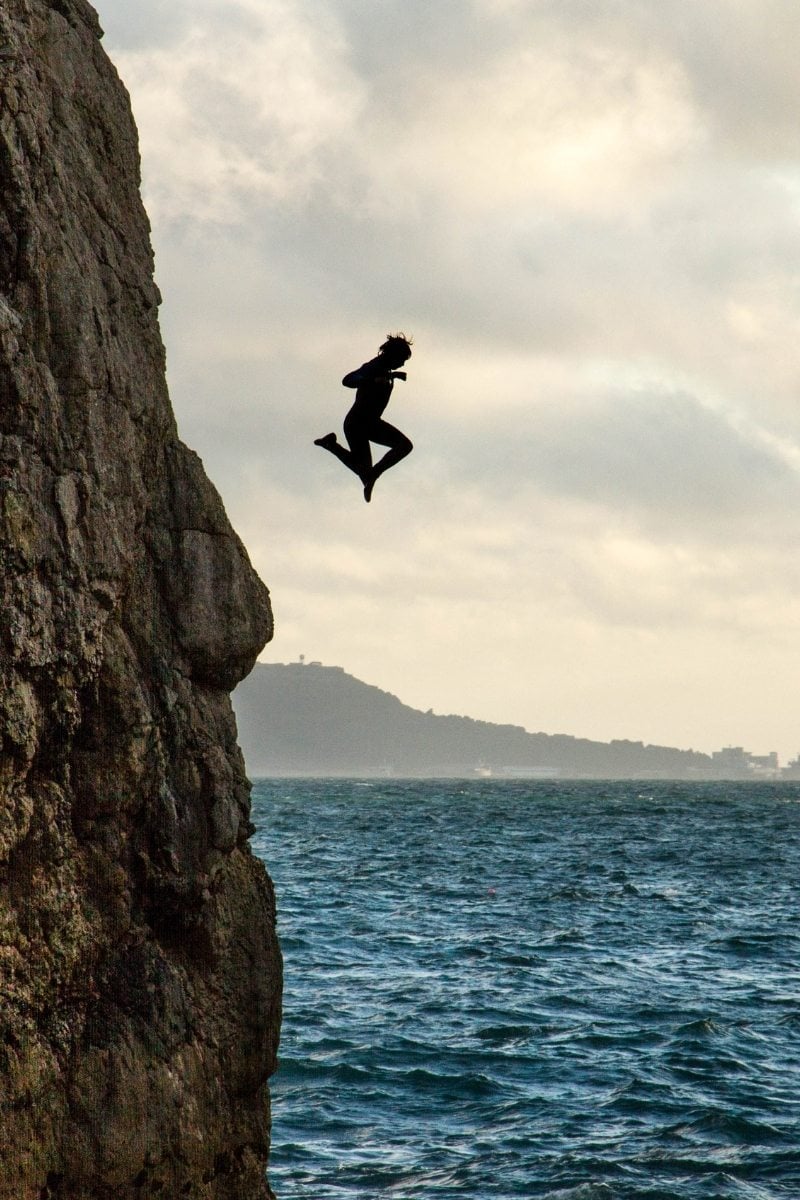 Once you've jumped in the water a few times, be sure to explore Ilfracombe itself. It's a very pretty town. It has delightful tearooms with hot scones, and is home to an iconic statue by artist Damien Hirst which is located by the harbour.
Go fossil Hunting in Lyme Regis
Once upon a Jurassic time, the Devon coast was teeming with dinosaurs. Although the dinosaurs died out, many of their fossils wash up on the shores of Devon's beaches, particularly after rainy days. This is why some of the beaches on Devon's south coast are known as being a part of Jurassic Coast.
If you're looking for cool things to do in Devon, fossil hunting is definitely up there.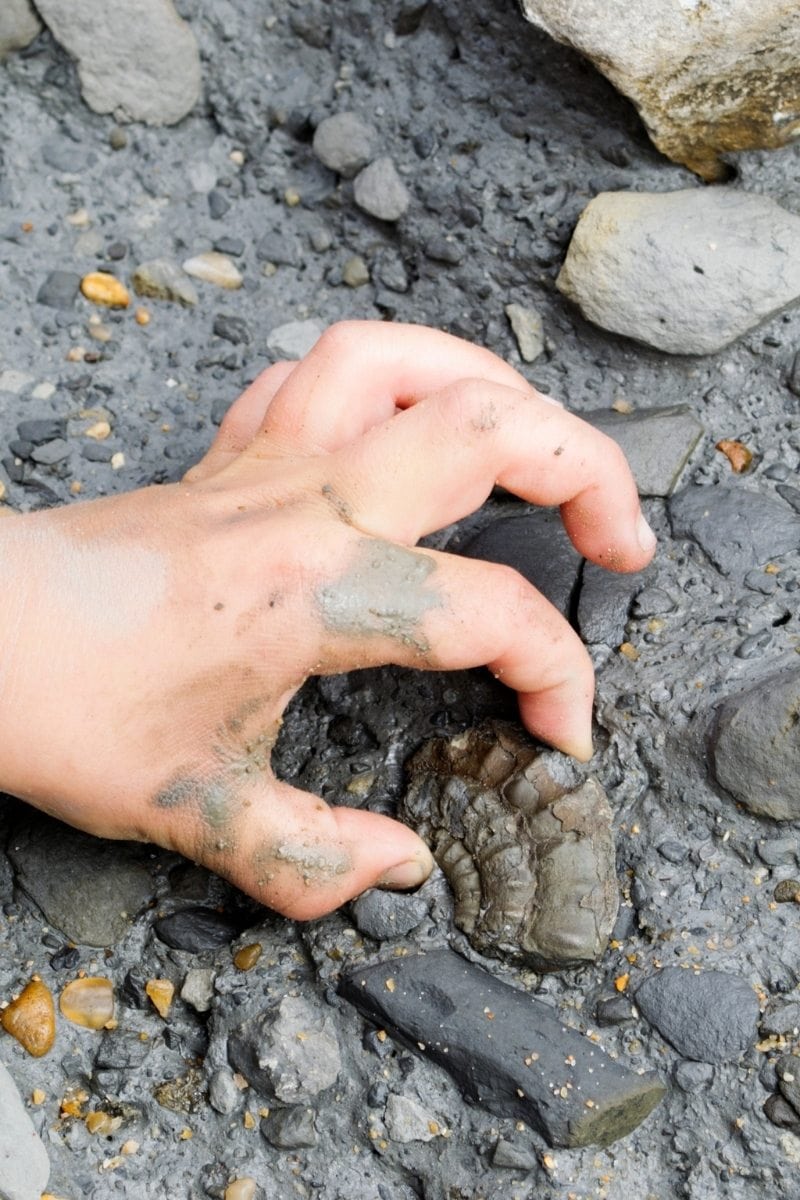 There are many places you can hunt for fossils in Devon, but Lyme Regis Fossil Beach (Ammonite Pavement) is one of the best. It's recommended not to take hammers, and to just use your eyes to look for fossils, since breaking up rocks damages the natural landscape.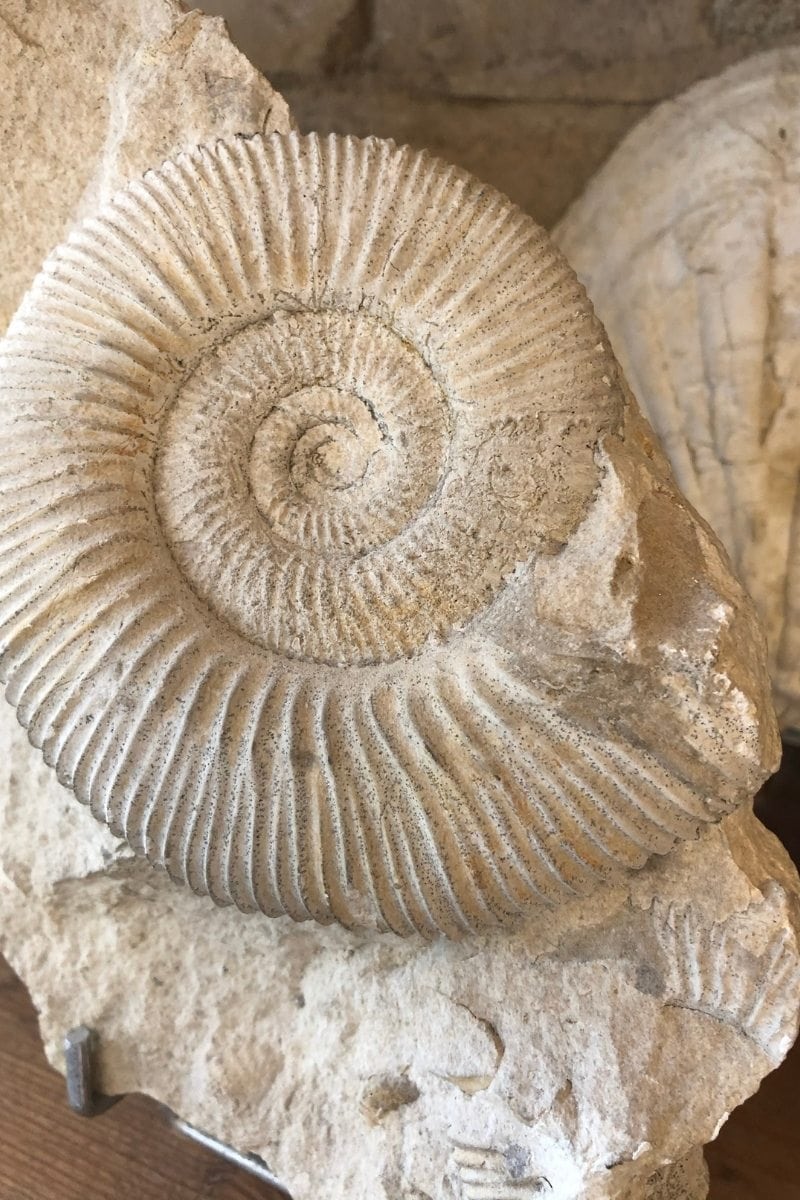 If you don't find any fossils, don't worry, you can buy a fossil from the gift shop in town for less than £1 (that's just a testament to how many fossils you can find!)
Go letterboxing in Dartmoor National Park
You might have heard of Dartmoor National Park, after all, it's 368 square miles of expansive natural beauty and home to the Hound of the Baskervilles. But one of the things that makes Dartmoor so iconic, are its Tors. These are unique rock formations that are usually found on the top of grassy hills.
There are around 160 tors on Dartmoor, of all different shapes and sizes. But what many people don't know about these Tors is that many of them contain hidden letterboxes, buried in small crevices between the rocks.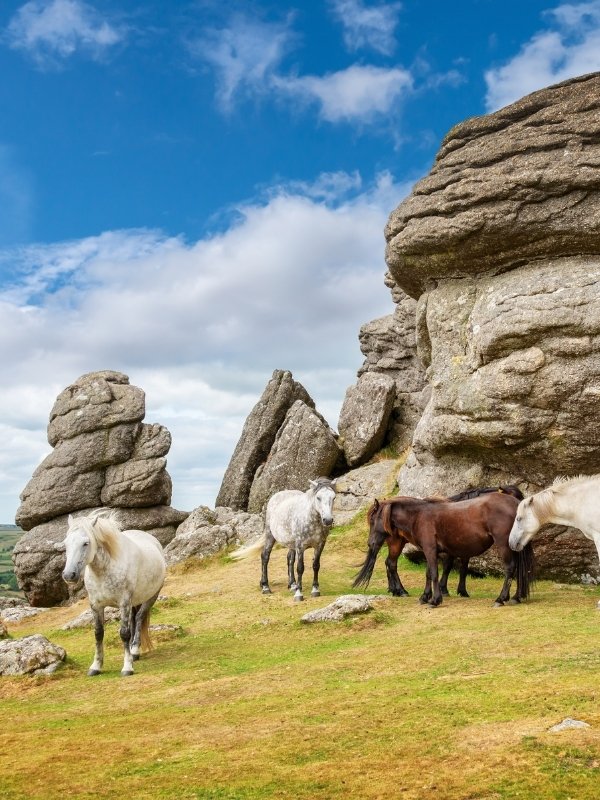 These letterboxes are not bright red and are collected by the Royal Mail every Thursday! They're usually small lunchbox containers or metal tins, that were placed there decades ago (the earliest recorded letterbox dates back to 1854).
Consider these letterboxes as little time capsules, each containing a collection of letters from other visitors to the park. Sometimes even photos, coins and other treasures too! The idea is to write your letter, and stamp it. You can also take your own journal and start collecting stamps from each letter box you find.
Hunting for letterboxes on Dartmoor is one of the best free and unusual things to do in Devon, especially if you're travelling with kids.
Make sure to put the letterboxes back if you find one, so others can enjoy the fun of finding them! I'll give you a hint, Belstone Tor might be one of the most secret places in Devon!
Ride the Lynton Cliff Railway: The World's Tallest Water-Powered Funicular
If you're not afraid of heights or steep inclines, then you should definitely add riding the Lynton Cliff Railway to your itinerary. This iconic attraction in Lynton and Lynmouth opened in 1890 and it's still the highest and the steepest water-powered railway in the world!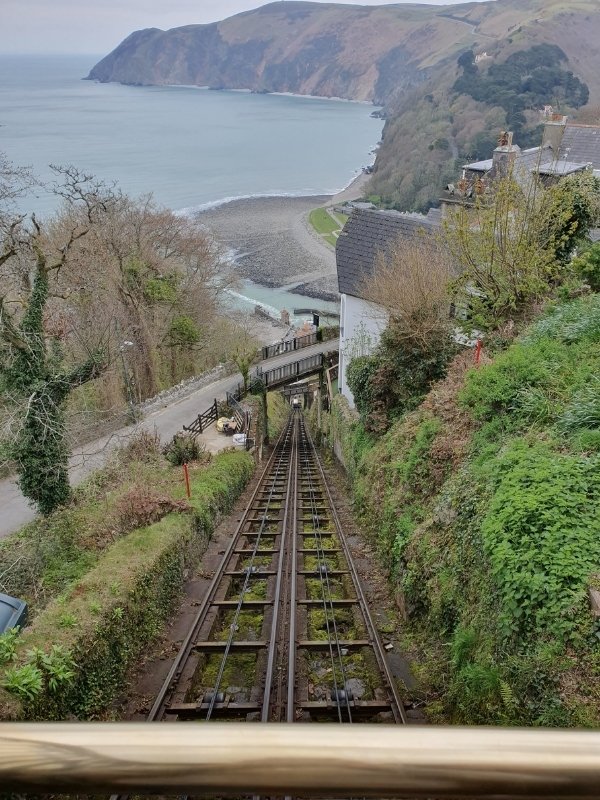 The railway connects Lynton and Lynmouth, which are two really beautiful coastal towns, each with incredible views. So even though riding the railway is the highlight of this visit, exploring these two towns is also worth making time for.
See the Seashell Gallery at A La Ronde
One of the best hidden gems in Devon is the quirky 16-side National Trust property of A La Ronde in Exmouth, Devon.
This unique circular building was built by two spinster cousins in the 18th century and is not only famous for its round shape but for its domed gallery, The Seashell Gallery, that's decorated with seashells.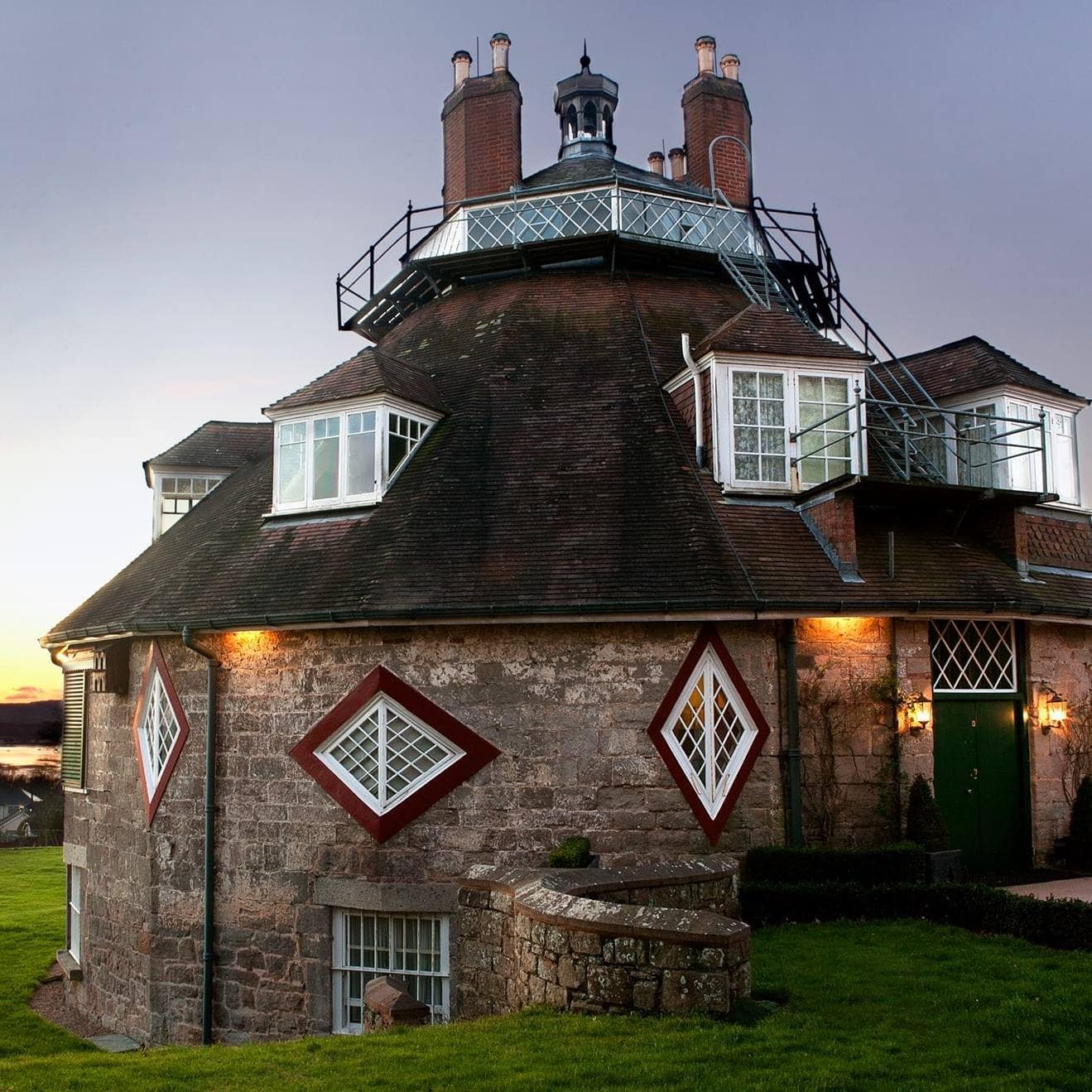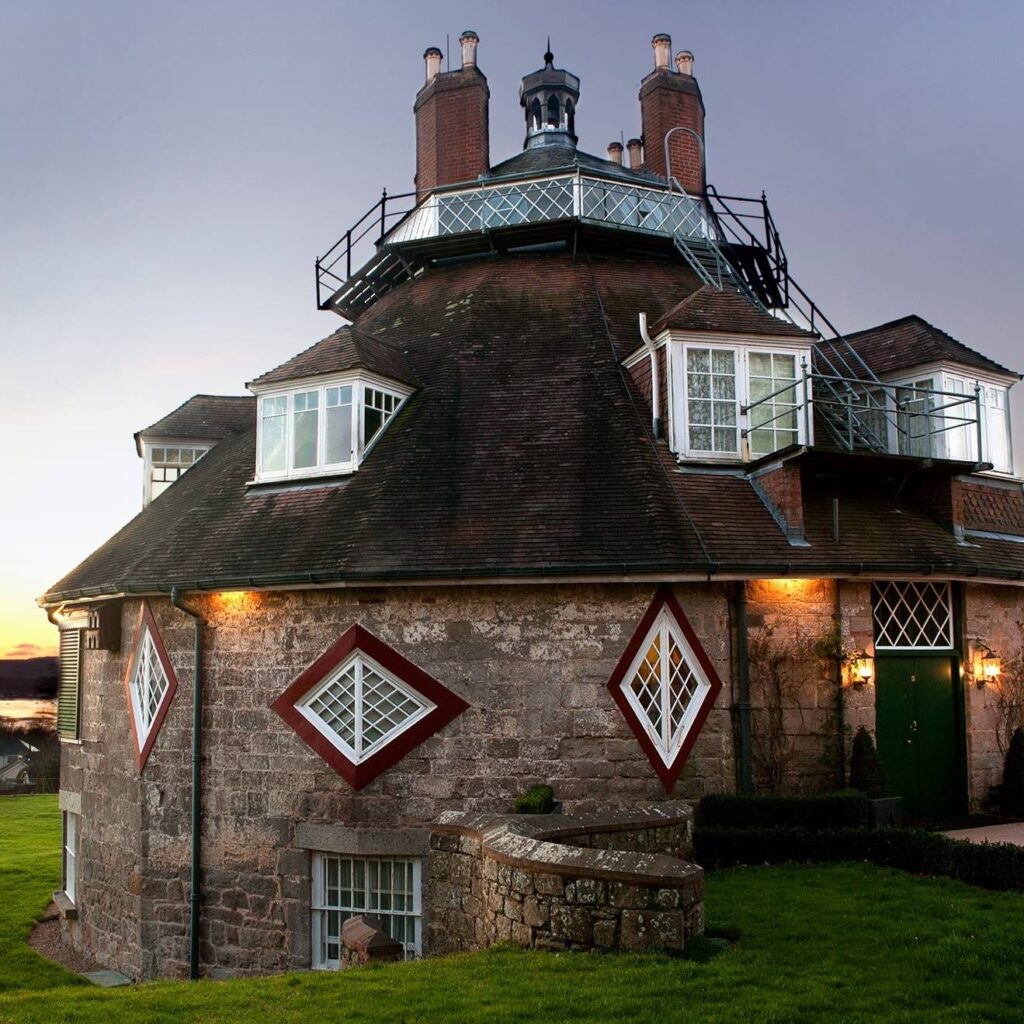 You can't go into this room as the National Trust want to preserve it, but you can look into it from the outside. It's absolutely amazing!
Another reason to check out A La Ronde is for its gorgeous view of the River Exe from the tea garden. This is the perfect place to sit and relax in the summer and enjoy a traditional Devonshire cream tea!
Try Gliding Above the Jurassic Coast
The Jurassic Coast is a vast and expansive coastline, and one that is even more amazing when you see it from above. For a once in a lifetime experience, how about gliding over it?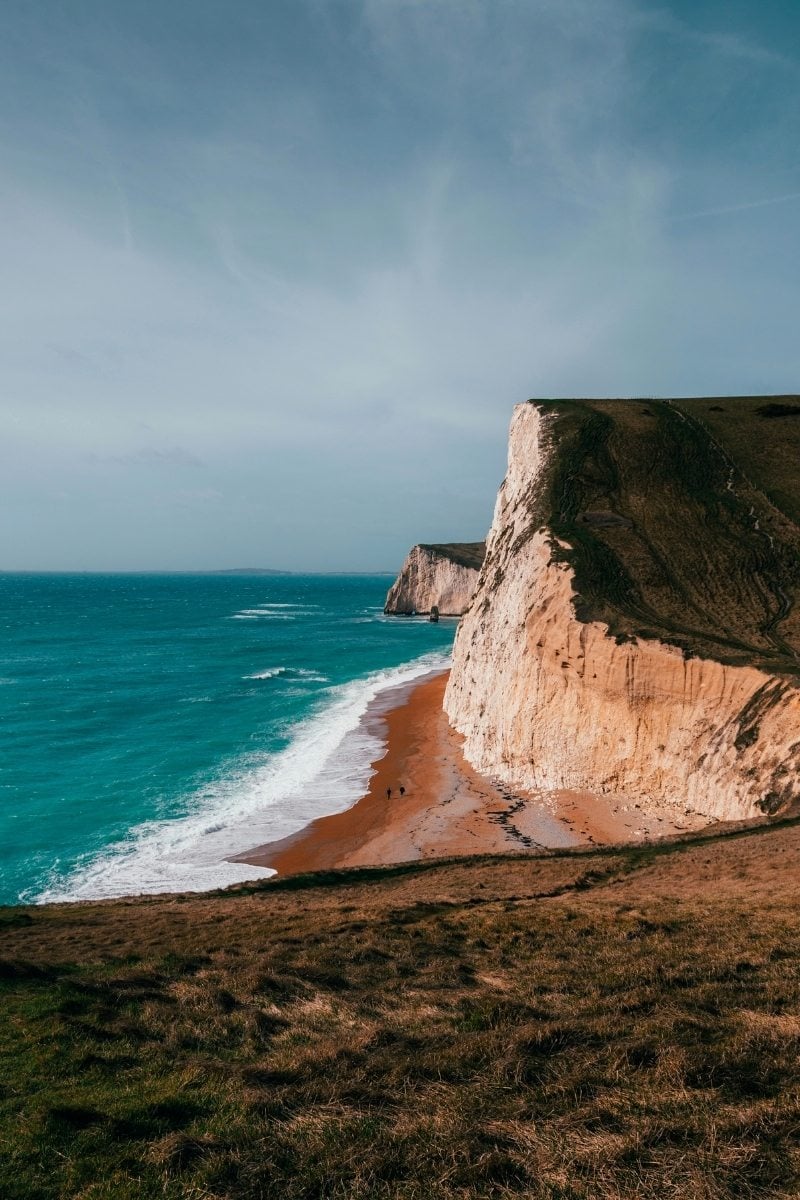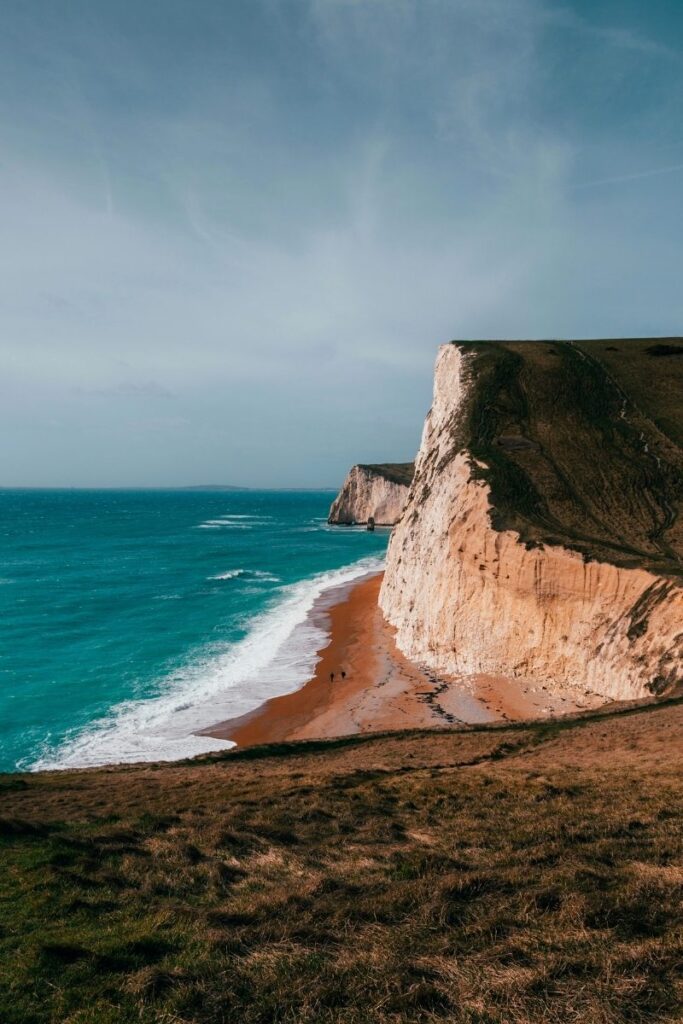 On your Jurassic Coast glider plane tour you'll set off with a pilot in a glider from Dunkeswell Aerodrome in Honiton. Then, you'll fly over the gorgeous red cliffs and beaches, and the rolling Devon hills below.
If you've ever fancied yourself as a pilot, the highly-skilled pilot will also be happy to give you some "in-air tuition" – unless, of course, you'd prefer to sit back and snap some photos. That's totally fine too!
---
If you weren't convinced that Devon is filled with quirky and unusual things to do, no doubt you are now!
There are so many surprising attractions, stunning views and unique locations, it was hard to narrow them down to a few. If you're looking for more quirky attractions in Devon, here are a few more!
For animal lovers, you can take a trip to the Miniature Pony Centre in Totnes or visit the Butterfly and Otter Sanctuary and see the miniature pigs at Pennywell Farm, both in Buckfastleigh.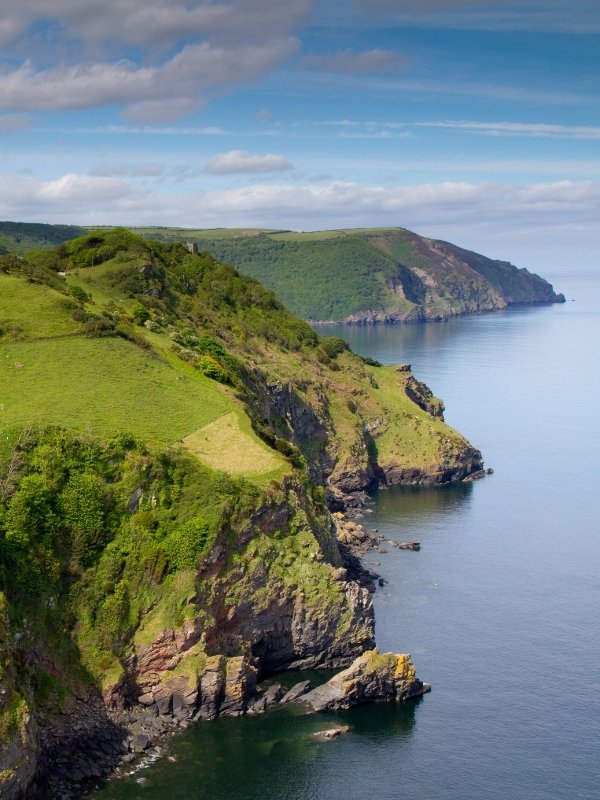 If you're looking for more attractions for kids, head over to Bovey Tracey to the House of Marbles and learn all about glass blowing.
For unusual festivals, be sure to head to Ottery St Mary for bonfire night and witness the interesting (and dangerous!) Tar Barrels event, or go to Blackawton in the summer for the International Festival of Worming.
Whatever you choose to do, these quirky and unusual attractions in Devon will be the highlight of any trip!
---
We hope you've found this guide to the most unusual things to do in Devon helpful! We hope you have a great trip. If you're looking for other recommendations for a Devon holiday, check out our guides to the best things to do in North Devon, the best luxury and boutique hotels in Devon, the best things to do in Devon in the rain and the most fun things to do in Salcombe.
Enjoyed this post? Pin it for later…