From hiking the lush landscapes to riding the iconic sea tractor and going gin tasting, these are the best things to do in Salcombe in Devon.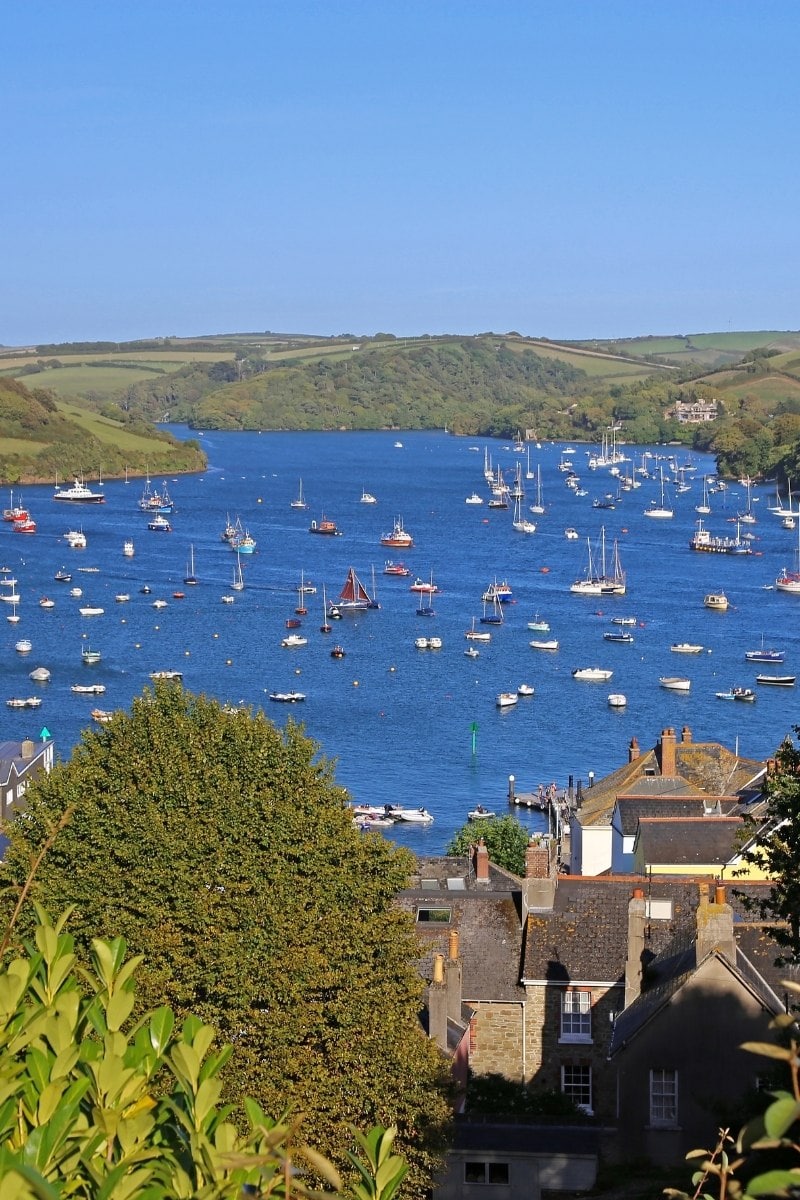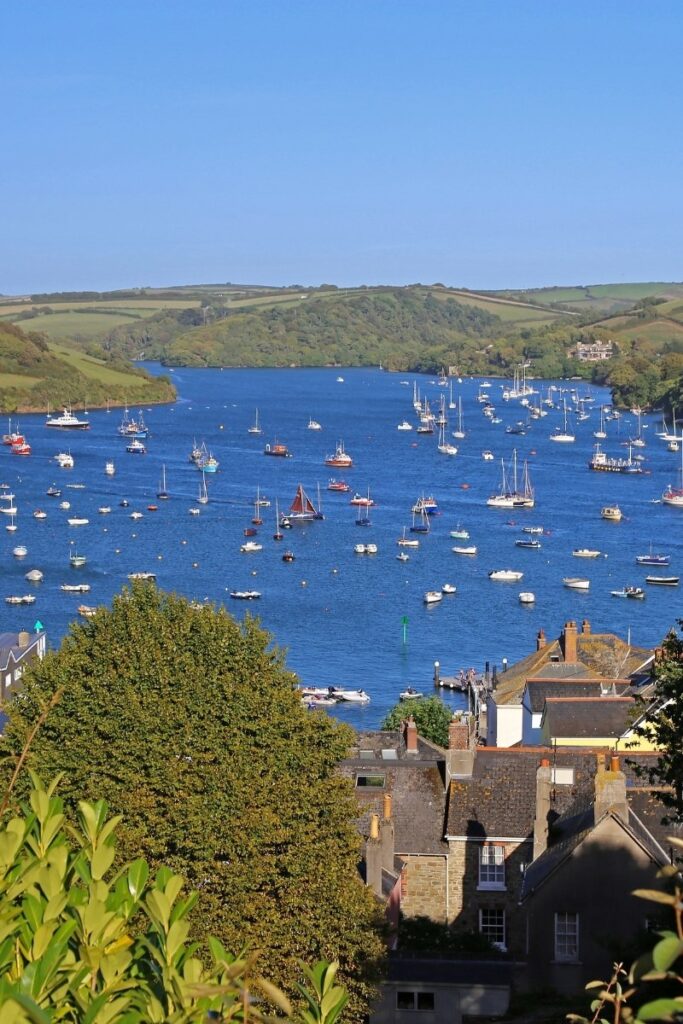 If you're dreaming of a Devon getaway by the coast, then you'll find peace and serenity in the charming market town of Salcombe. Known for its sheltered harbour, it's the perfect place for beginners to try water sports such as boating and stand up paddle boarding, or even sailing.
It's also surrounded by lush landscapes; from rolling countryside hills to sheltered, secluded coves. If you're a nature lover, you'll be in heaven in Salcombe.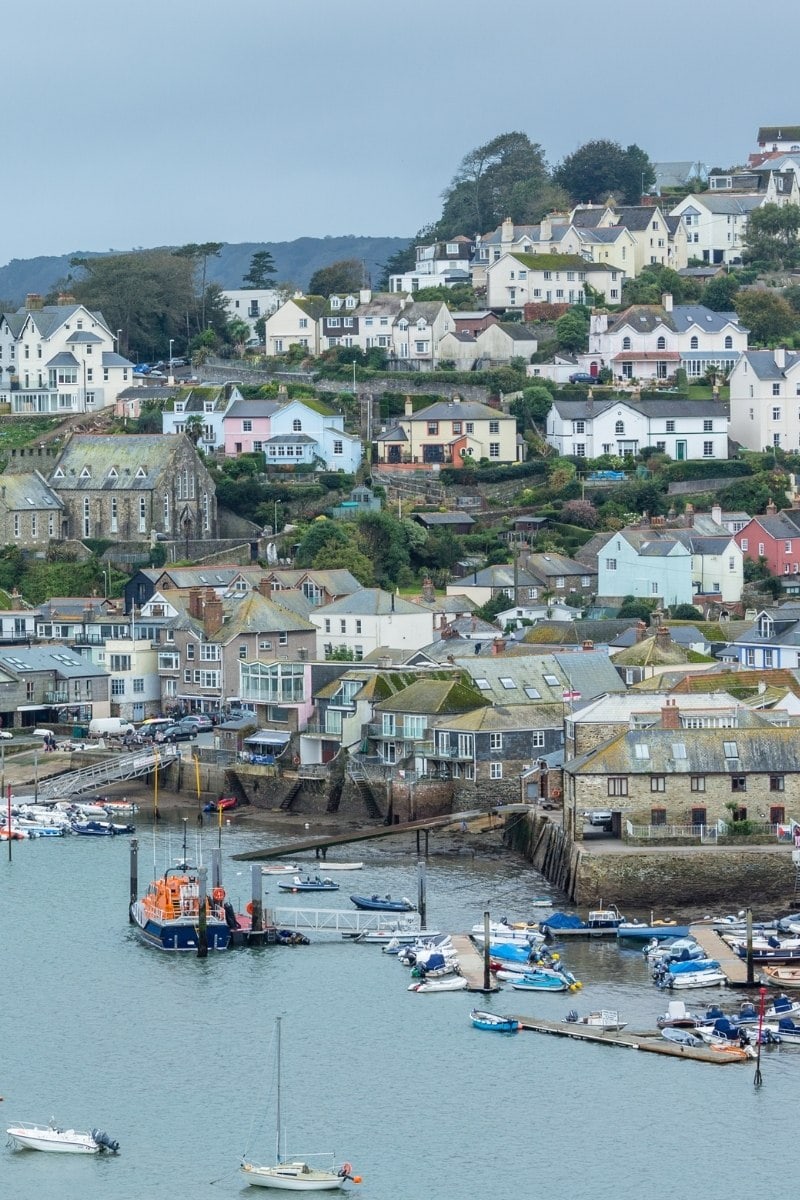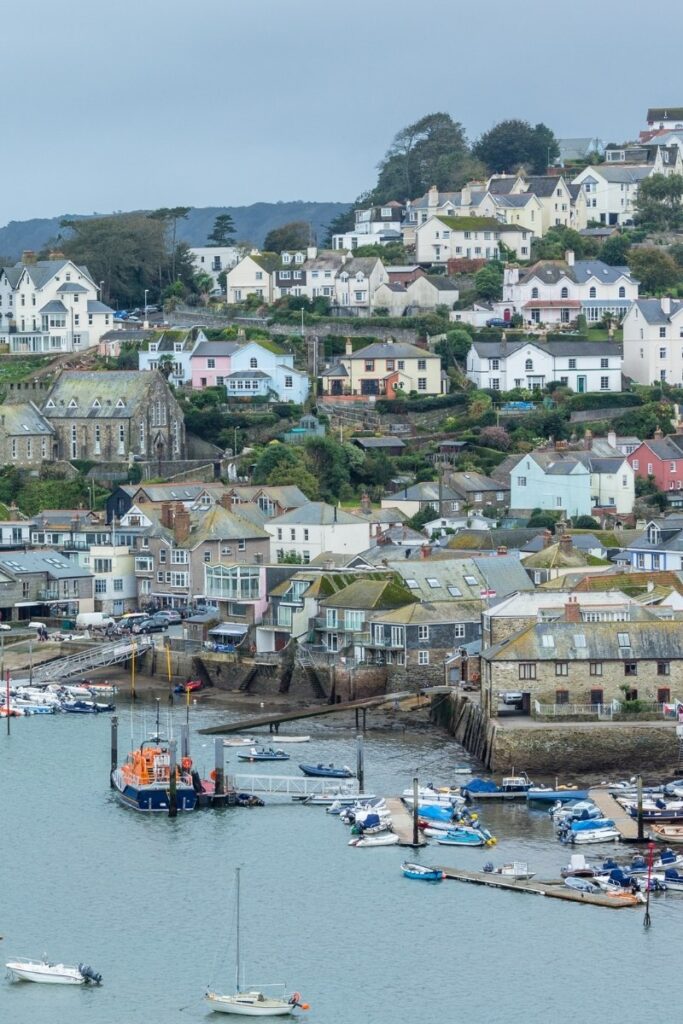 Whether you're travelling as a family, with friends, or as a couple, there are so many things to do in Salcombe. We promise you won't ever be bored! The hardest part is deciding on what to do first.
So, if you do need some help putting your Salcombe itinerary together, don't fret, here are the 13 most unmissable Salcombe attractions you can't skip!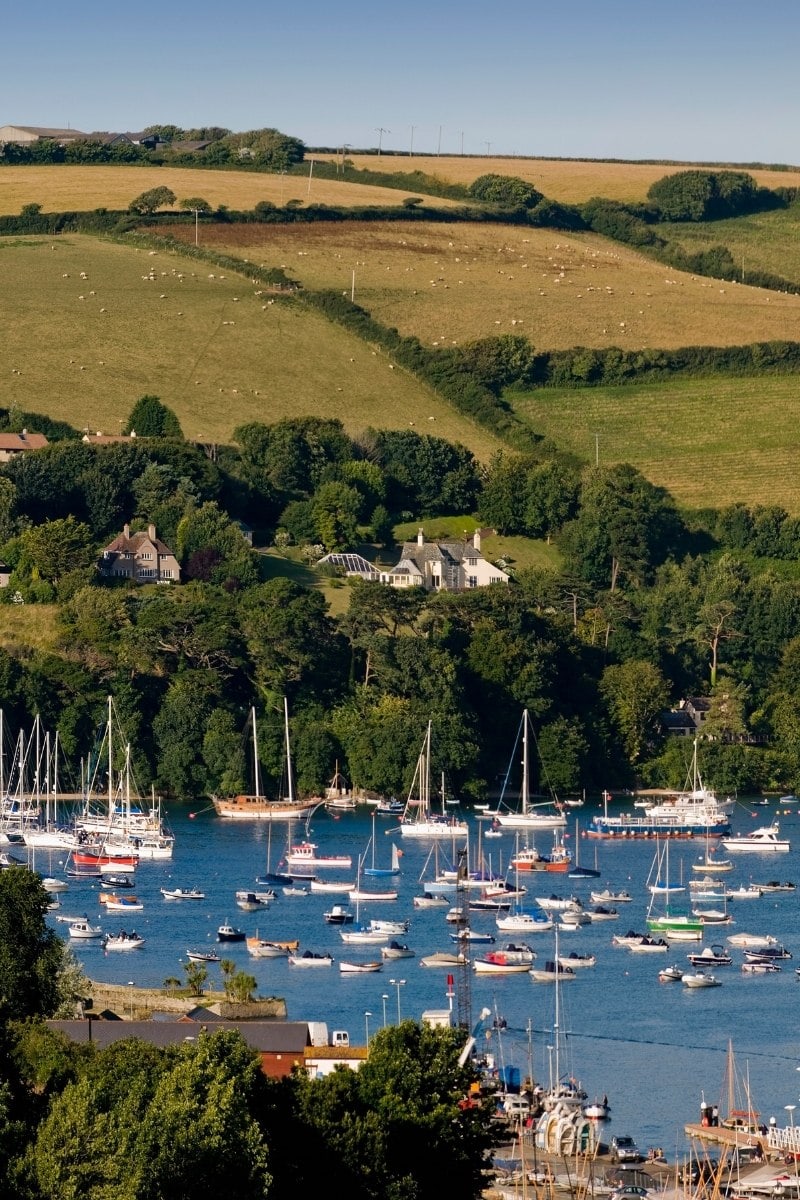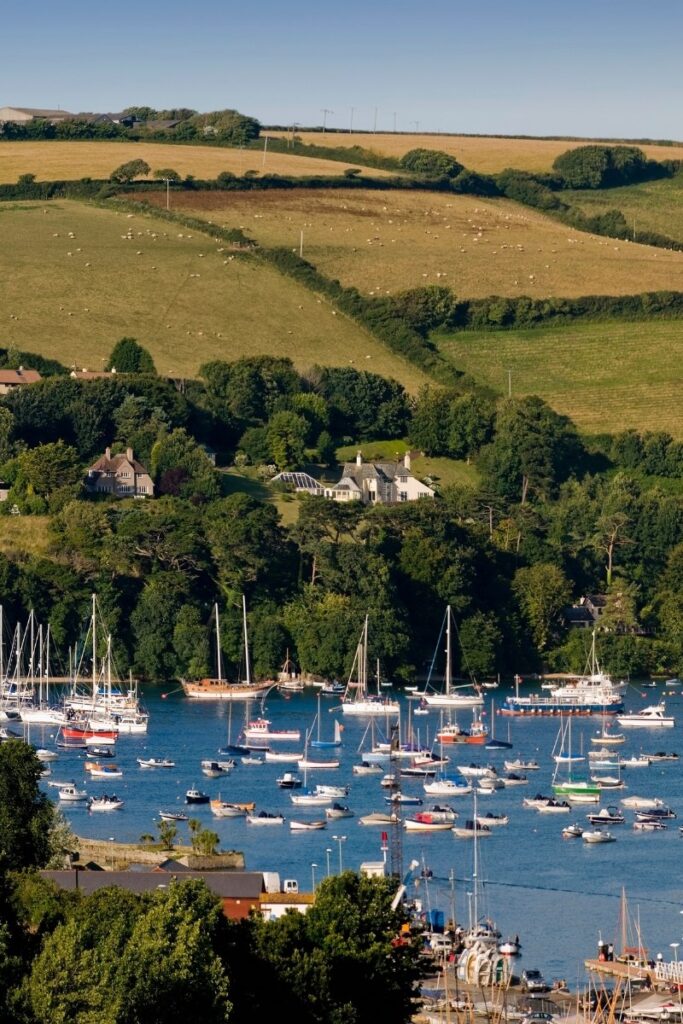 ---
Top Things To Do In Salcombe, Devon
Hike From East Portlemouth to Gara Rock
Salcombe is known for being an area of outstanding natural beauty. The best way to see all this gorgeous nature is by taking a nice coastal walk.
Across the harbour from Salcombe is the quaint village of East Portlemouth. From here, you'll find a coastal path that takes you around Mill Bay and past Sunny Cove Beach, towards Gara Rock Beach.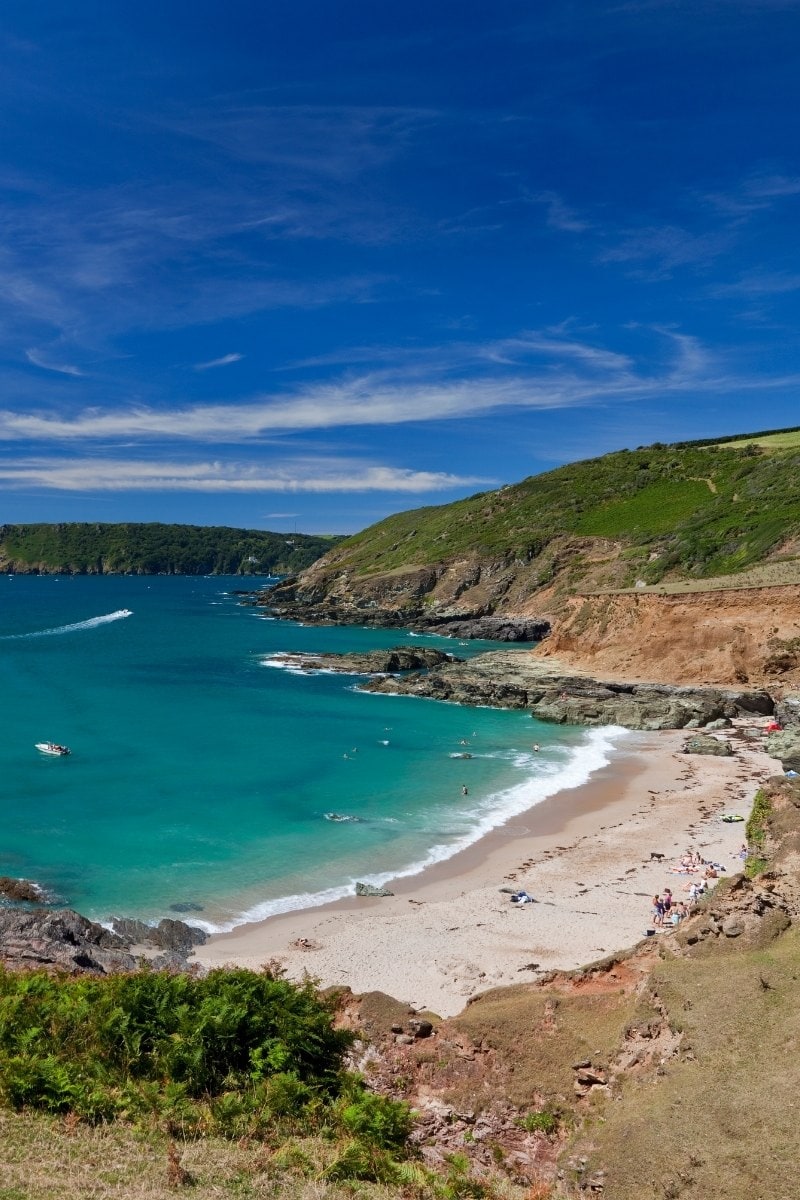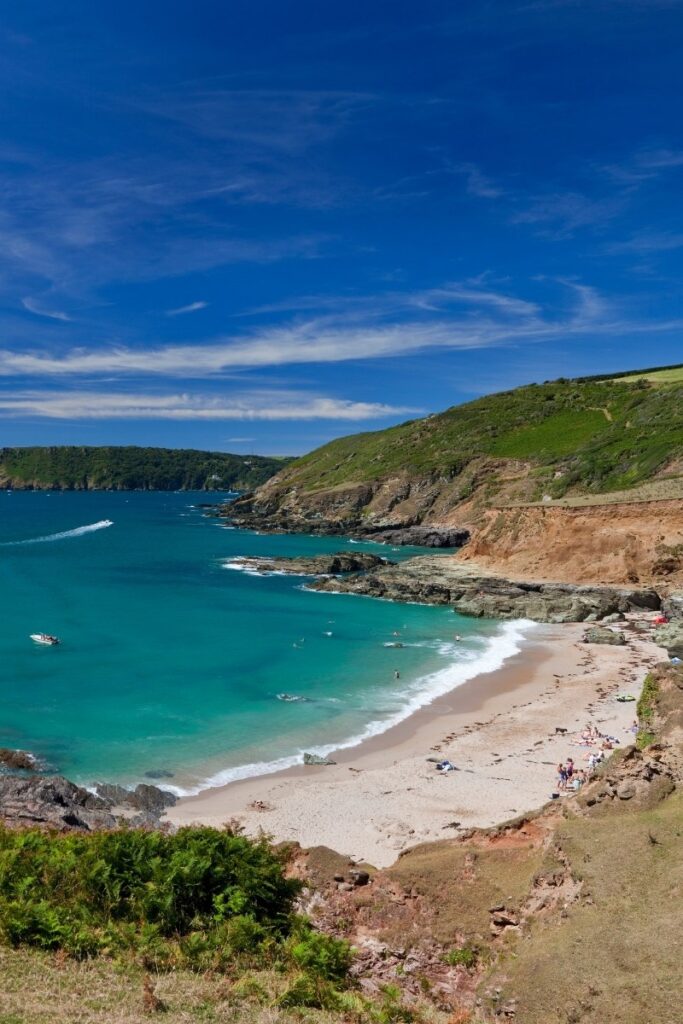 After an hour of walking along this path, you'll reach Gara Rock Beach, a sheltered beach with rock pools and stunning views of the Devon cliffs. It's an easy trail and ideal for families. The beach is also a great place to go swimming and body boarding.
Salcombe Maritime Museum
If you're looking for things to do in Devon in the rain, then you'll want to take a stop by the Salcombe Maritime Museum. The Maritime Museum is a must-see attraction for all visitors to the town.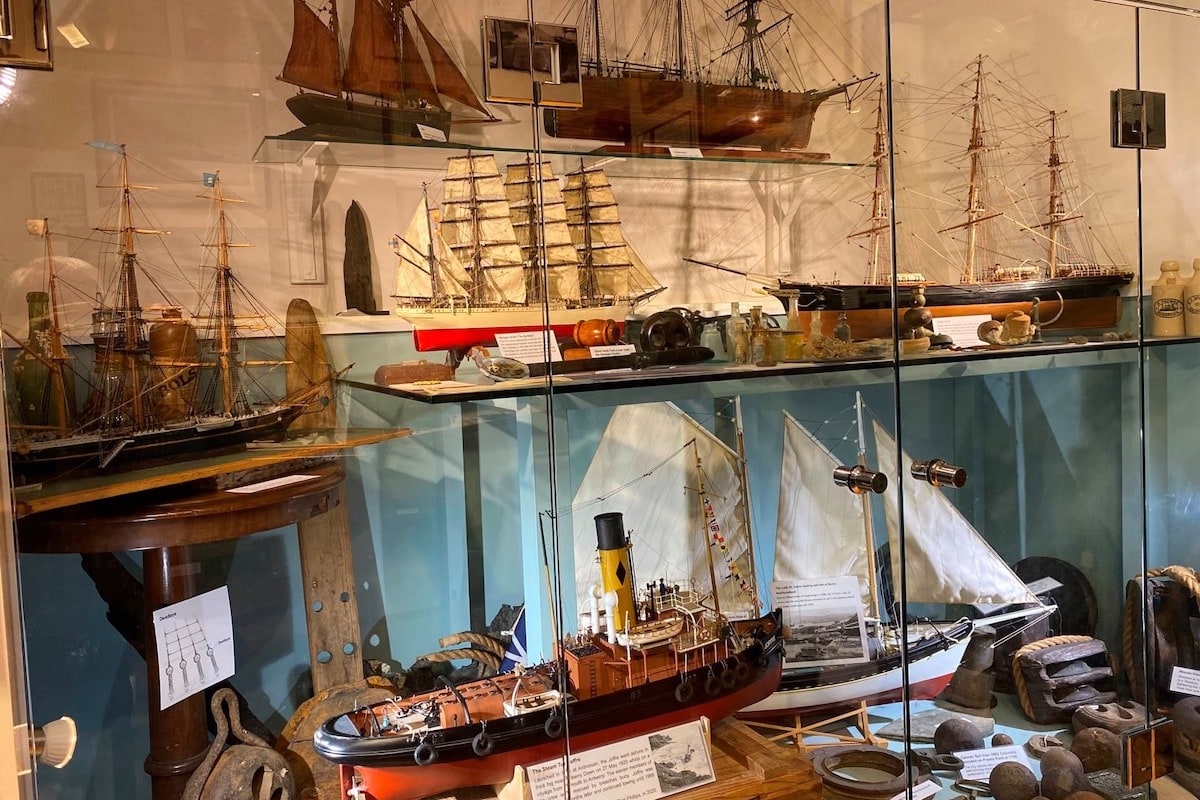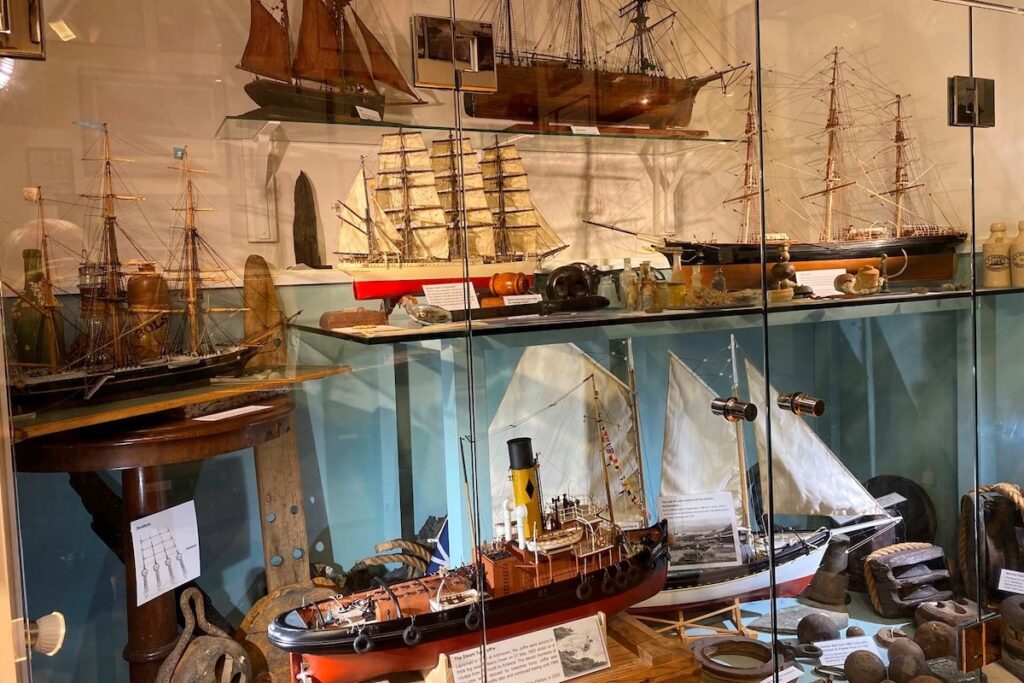 It has a large collection of maritime artefacts, including an impressive treasure trove of naval models, paintings, and photographs, telling the fascinating story of Salcombe's maritime history from ancient times to WWII.
Many of the displays are interactive, which means even your kids will love it!
Ride the South Sands Ferry
One of the most unique and exciting things to do in Salcombe is to ride the Salcombe ferry. This is your opportunity to experience the iconic sea tractor, an amphibious vehicle that drives passengers from the boat to the shore.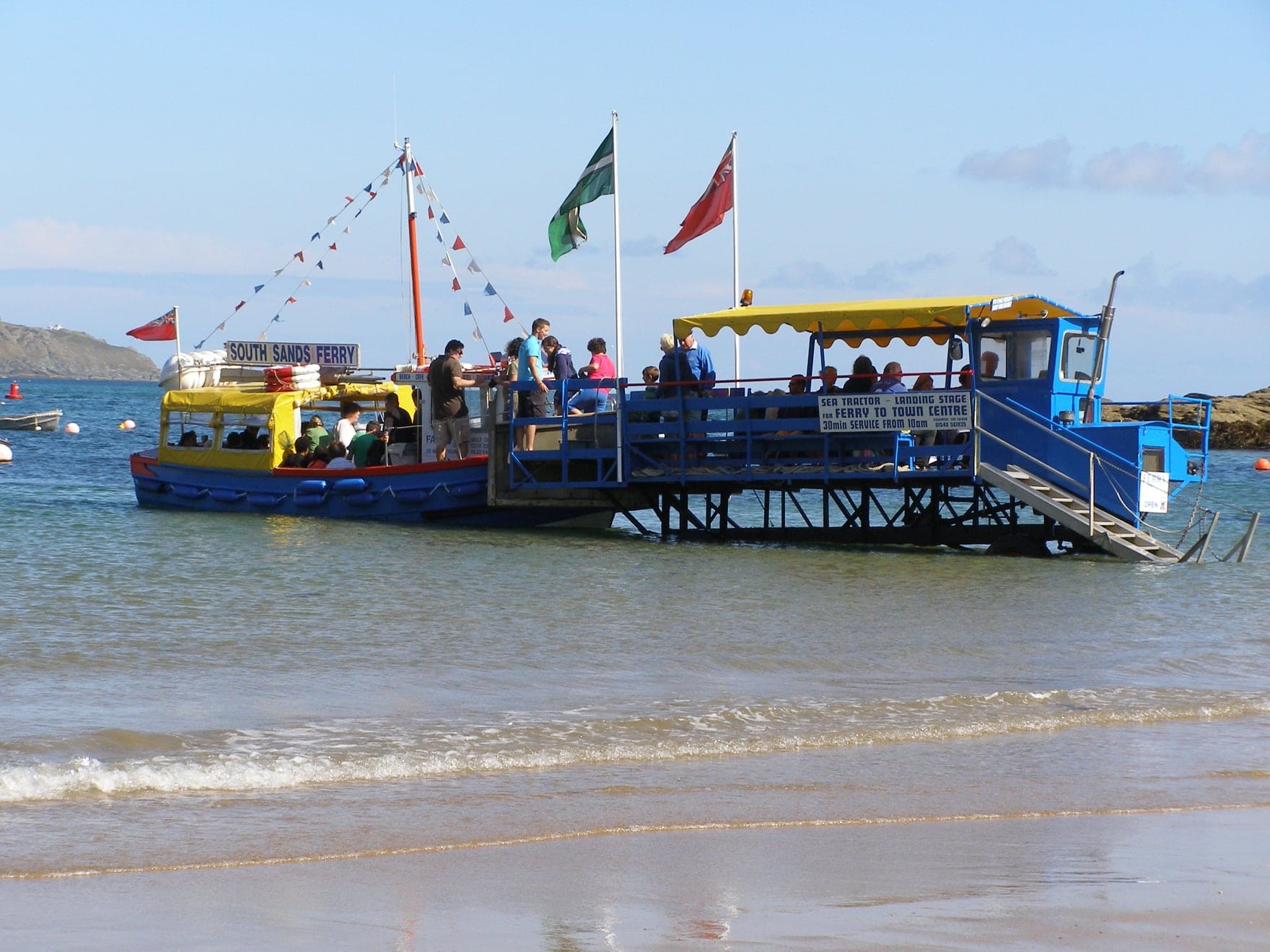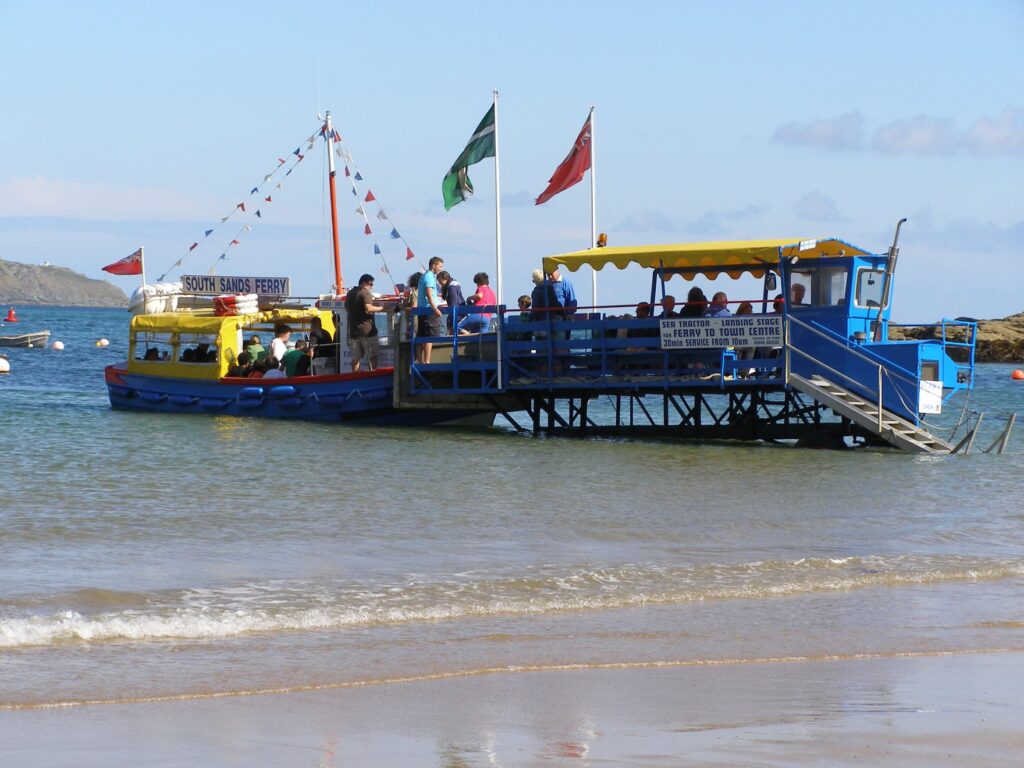 The ferry leaves Whitestrand Beach, in the centre of Salcombe, and takes passengers to the gorgeous beach of South Sands. Since the boat can't make it all the way to the beach, the sea tractor takes you the rest of the way.
The ferry operates every day between 9:45am and 5:15pm, with a journey time of about 30 minutes. This is definitely one of the most unique and fun things to do in Salcombe!
Try Salcombe Gin at Salcombe Distilling Company
For gin lovers, one of the best places to visit in Salcombe is the Salcombe Gin Distilling Company. Located in the boat building quarter on Island Street, you'll be able to see the distillation process first hand with their beautiful 450l copper still Provident.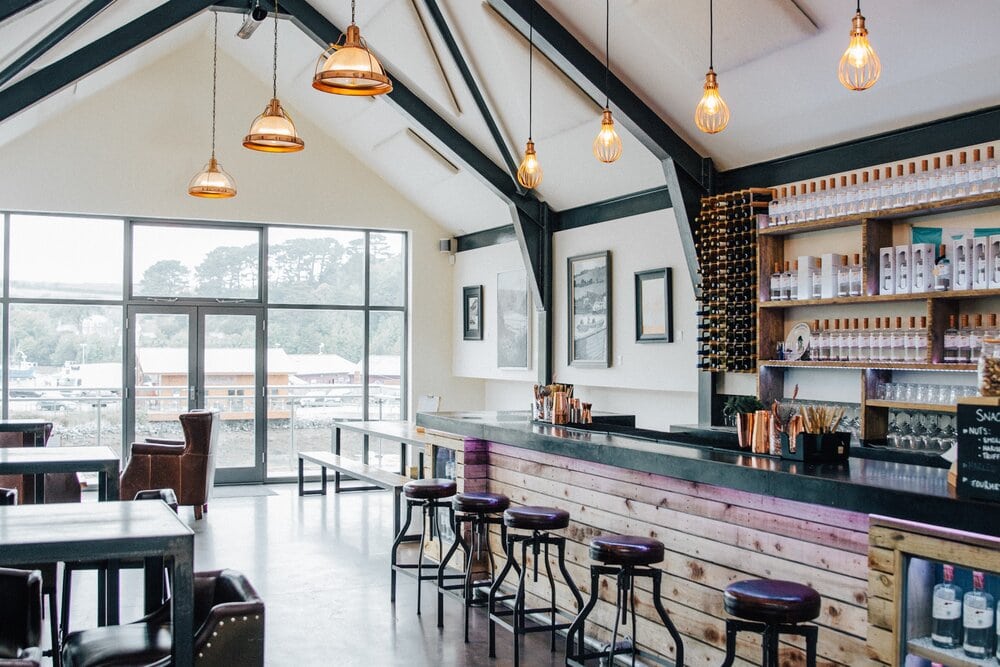 The distillery bar is the perfect place to sample the finest gins while you admire the views of the water below. If you've ever wanted to learn to make your own gin, you can enrol on Gin School, where you can learn the art of distilling with your own mini copper pot still to make your very own 70cl bottle of gin!
This Gin School was awarded the Best Small Visitor Attraction at the South West England Tourism Excellence Awards in 2020 so you're guaranteed to have a great time!
Do Some Arts and Crafts at Paper Bird Island
Another one of the best things to do in Salcombe in the rain is to cosy up inside Paper Bird Island. No, it's not actually an island, but a family-friendly arts and crafts studio.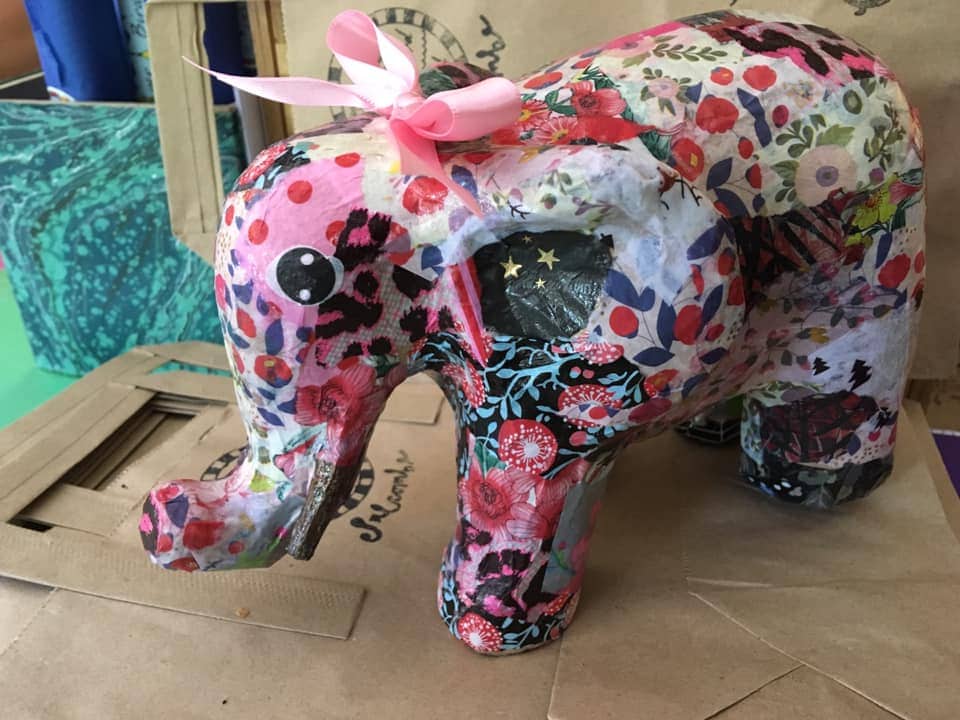 Whether you want to make some paper cards to send home to family or make large paper maché items, you can do it all here.
And if you're strapped for time, you can pick up some takeaway craft supplies to do at home. This is another great activity for kids in Salcombe (and for parents who have run out of ideas!)
Salcombe Dinghy Sailing
When you think about what Salcombe is known for, sailing is likely to come to mind. The harbour is the perfect place to learn Dinghy Sailing since it's sheltered by the valley and the waves are gentle.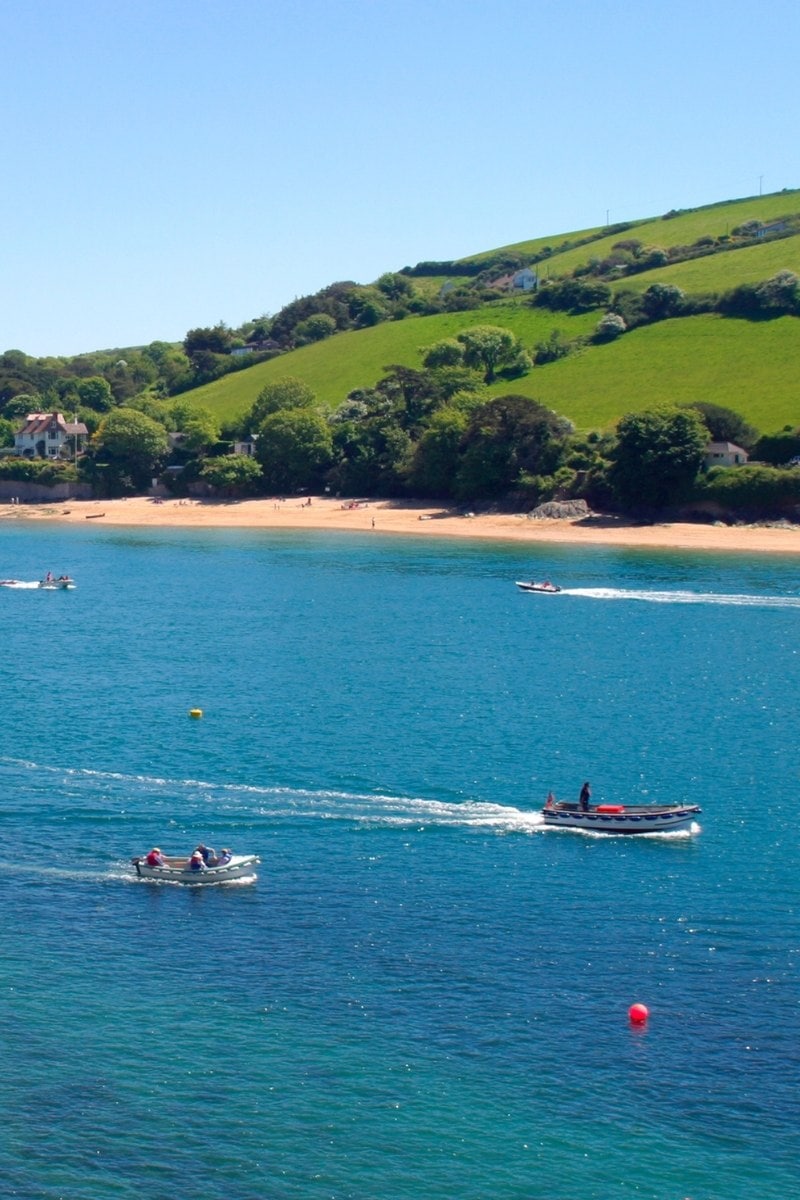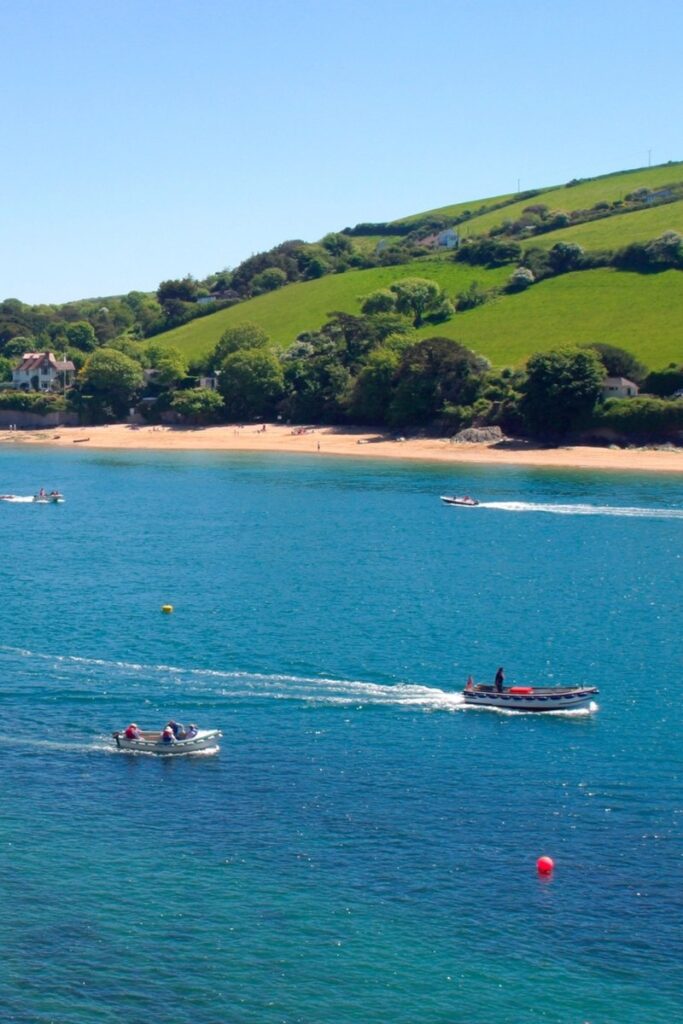 If you're looking to hire a boat, with a captain or self-manned, head over to Whitestrand Boat Hire. Here you can find boats, standup paddle boards, or book onto a fishing trip or guided cruise. If you've never driven a boat before, don't worry, they will explain everything you need to know.
They also rent bikes if you're more comfortable on land than the water!
Hike to Bolt Head
Another one of the must things to do in Salcombe is to walk up to Bolt Head. This National Trust headland is a famous viewpoint in Salcombe and meets the iconic South West Coast Path between Hope Cove, Bolt Tail and Bolberry Down.
The path to Bolt Head is reasonably easy, but it does take you close to the edge of the cliff, so be careful when walking.
You will know you have reached Bolt Head when you see an enormous rock formation sticking out of the mound on top of a hill. From here, you'll see stunning views of the estuary and the ocean beyond. It's one of the best views in Salcombe, so take lots of photos!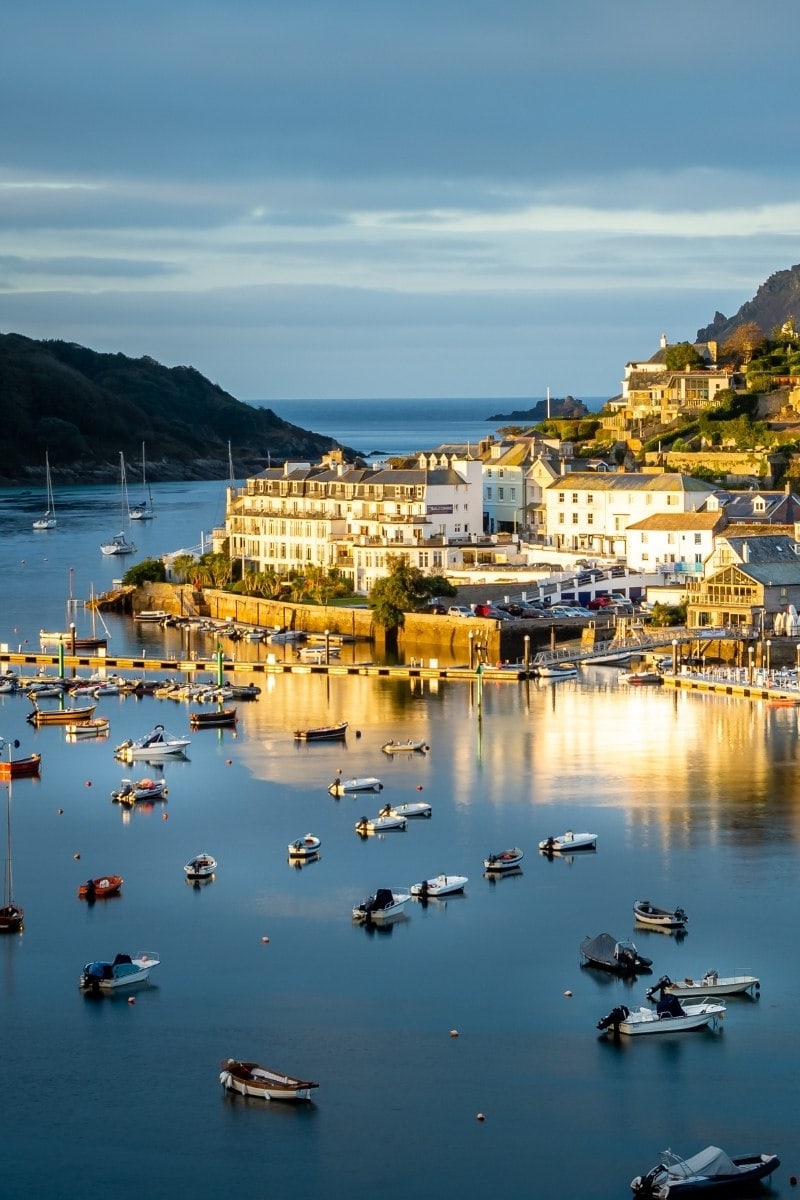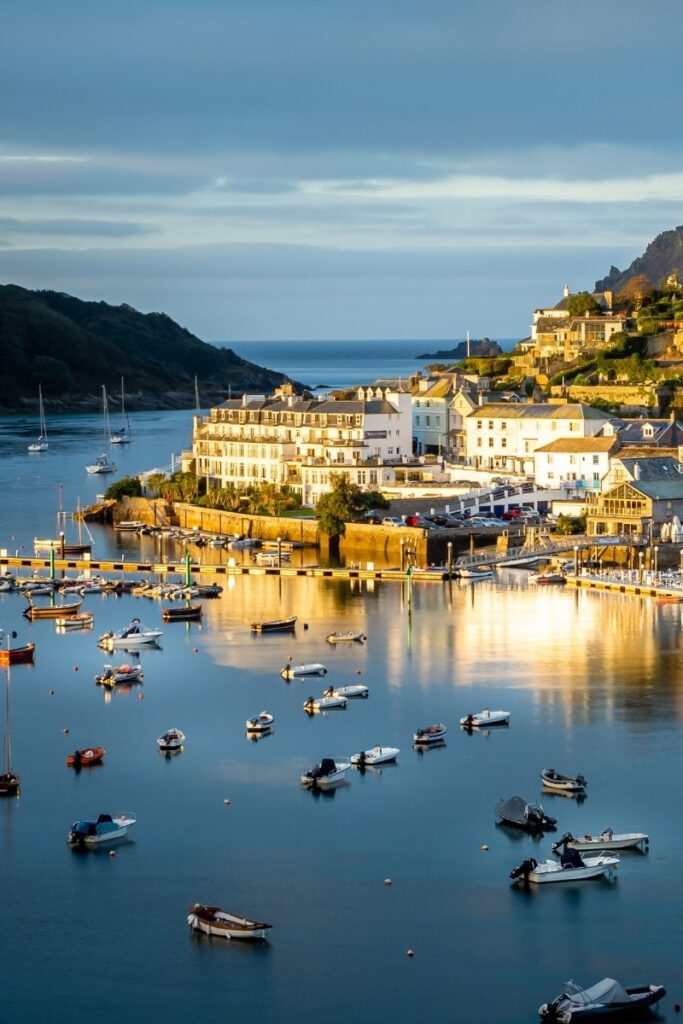 Try Salcombe Dairy Ice Cream
One of the absolute best things to do in Salcombe is to try the local ice cream. You're at the seaside after all!
The Salcombe Dairy Company is a family-owned business that creates homemade ice creams using high-quality Devonshire ingredients. Whether you like a gooey honeycomb or a vibrant bubblegum flavour, there are over 20 flavours to choose from.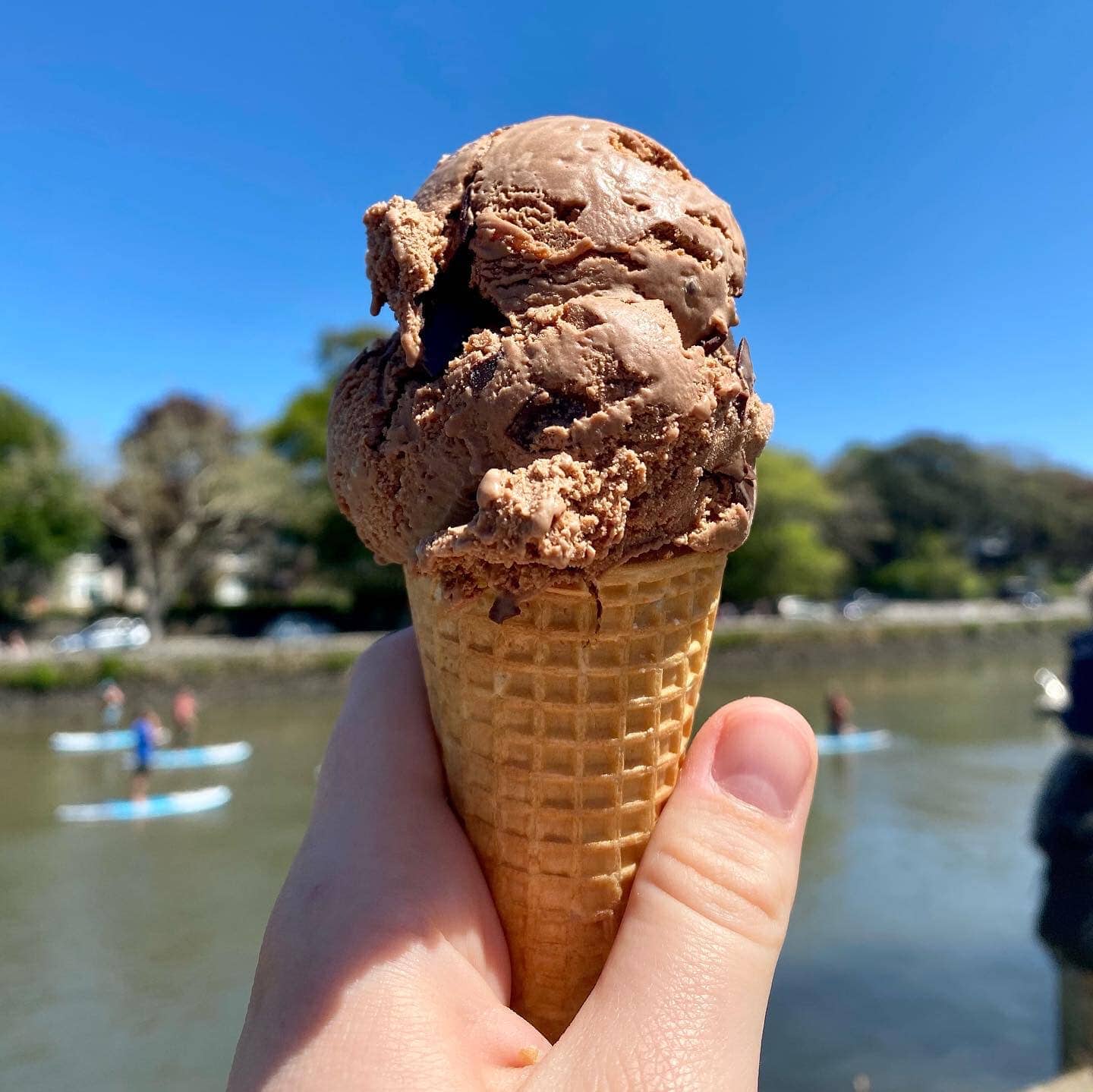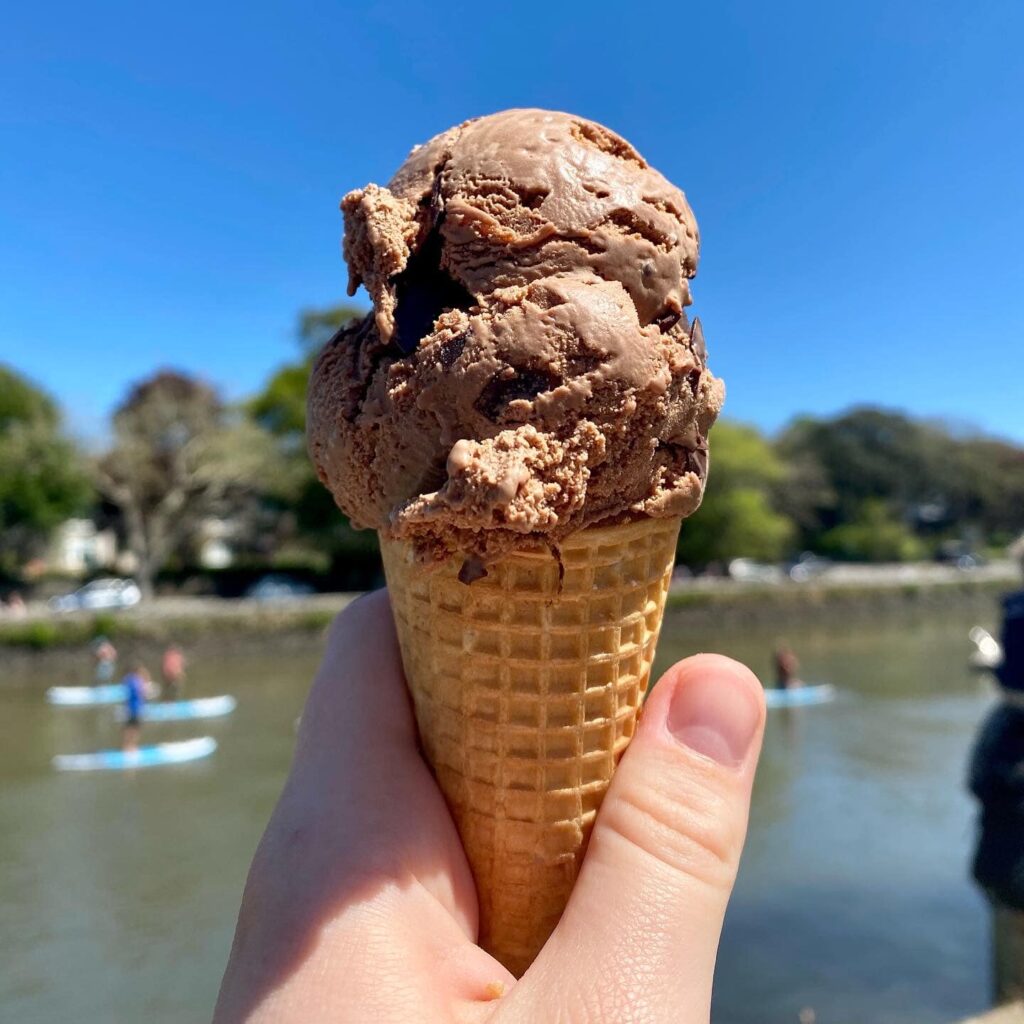 It's some of the best ice cream you'll taste in Great Britain – trust us!!
Spend the day at North Sands Beach
If you're holidaying with your pooch, you should definitely take advantage of the numerous dog-friendly beaches in the South Devon area. One of the best is North Sands Beach.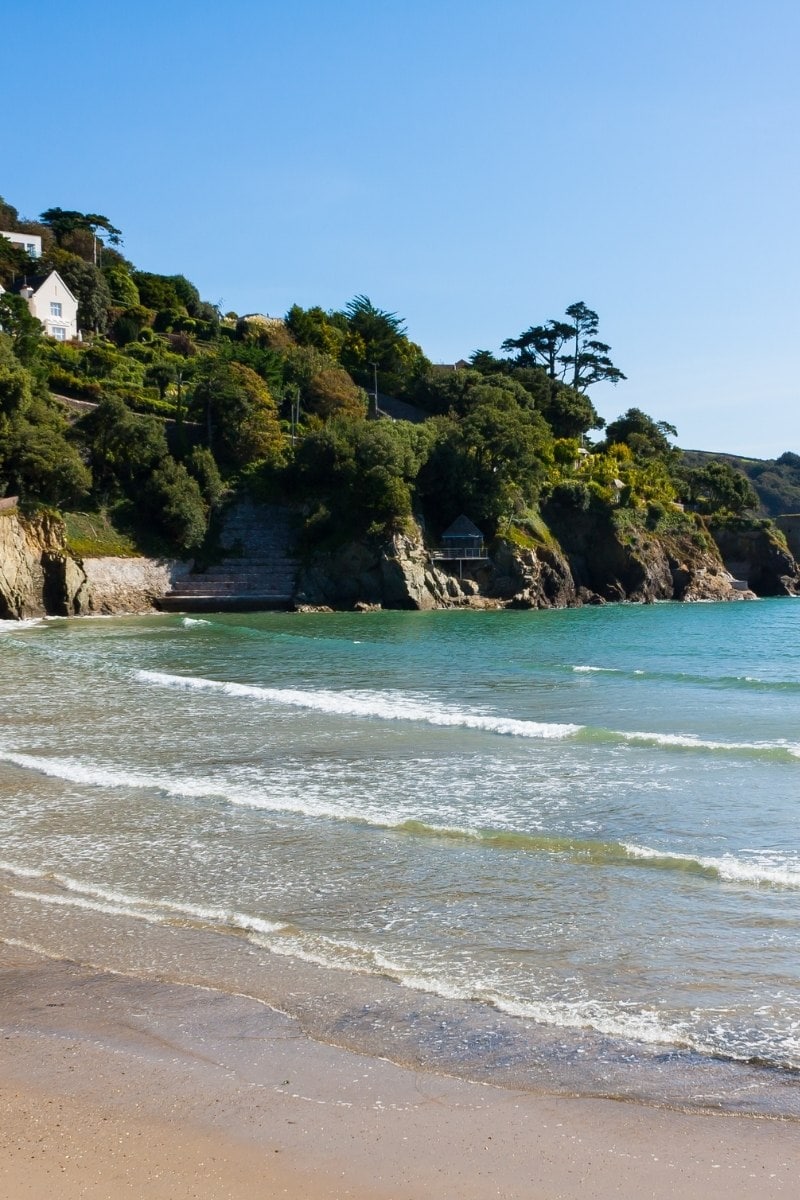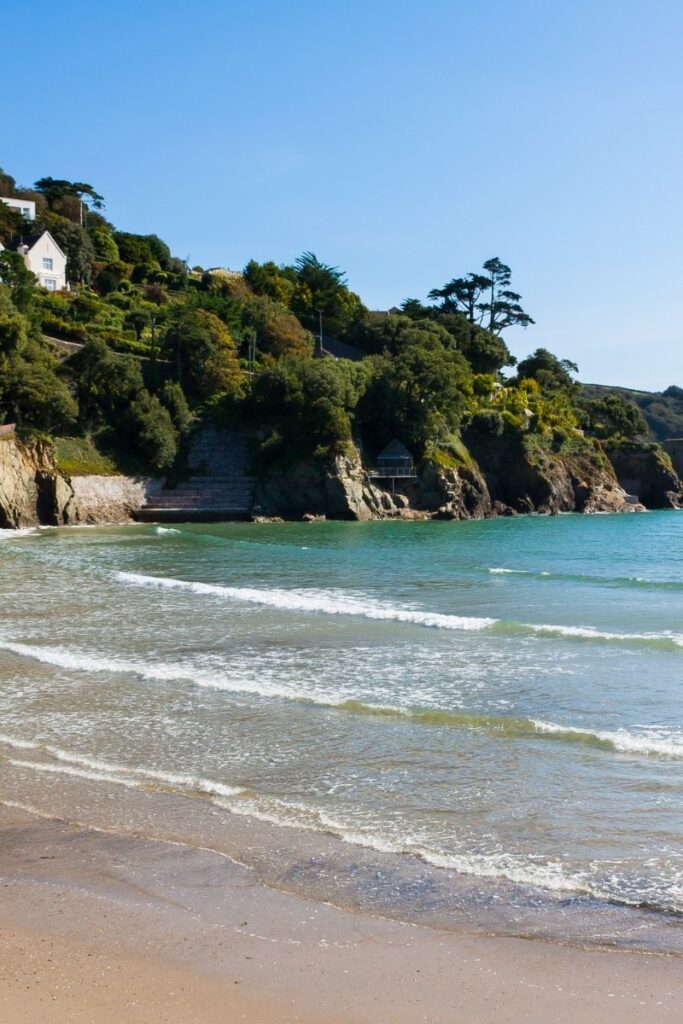 North Sands Beach is only a 15-minute walk from the town centre of Salcombe along the easy path on Cliff Road. The beach is sheltered by a bay, making it a great place for swimming with children since the water is shallow.
When the tide is out, rock pools emerge showing all kinds of marine life. Kids will love rockpooling here, seeing what creatures are lurking in the shallow pools. During high tide, however, the beach is entirely submerged, so it's a good idea to check tide times before visiting.
Overbeck's Garden
This National Trust property is an Edwardian-style home built in 1913. The house itself is quirky with a lot of art and history, but it's Overbeck's Garden you'll want to see the most.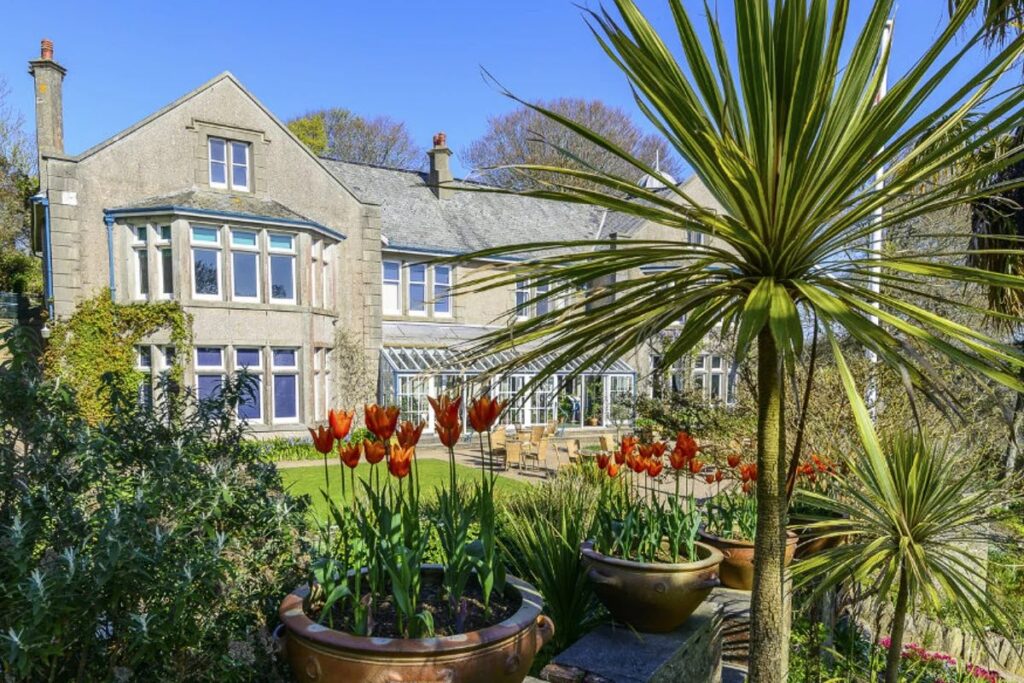 Not only do they have the most amazing views of the ocean and harbour, but it has some of the most unique plant life in the UK. This subtropical garden is full of exotic and rare plants and is just bursting with colour.
This is one attraction in Salcombe not to be missed.
---
Things To Do Near Salcombe
Soar Mill Cove Beach
Another incredibly gorgeous beach in Salcombe is Soar Mill Cove. It's a sheltered beach surrounded by impressive cliff faces and rock pools. It's a great place to go swimming and the water is so clear and blue, you might feel like you've travelled somewhere a lot more exotic for your holiday!
To get to the beach, you do need to hike a little way, but it's worth it. You can walk directly from the town, but it's about 2 hours walking each way. The best way to get there is to park your car at Bolberry Down car park and walk the coastal path down to the beach.
This beach is often very quiet and secluded, so don't go telling all your mates about this hidden gem!
Hope Cove
If you thought that Soar Mill Cove was the last cove on this list, think again! Hope Cove Beach is a small village on the other side of the cliff from Salcombe. It's also on the South West Coast Path and has a chilled, old-world charm. You can walk there within 1.5 hours from Salcombe or you can drive in 15 minutes.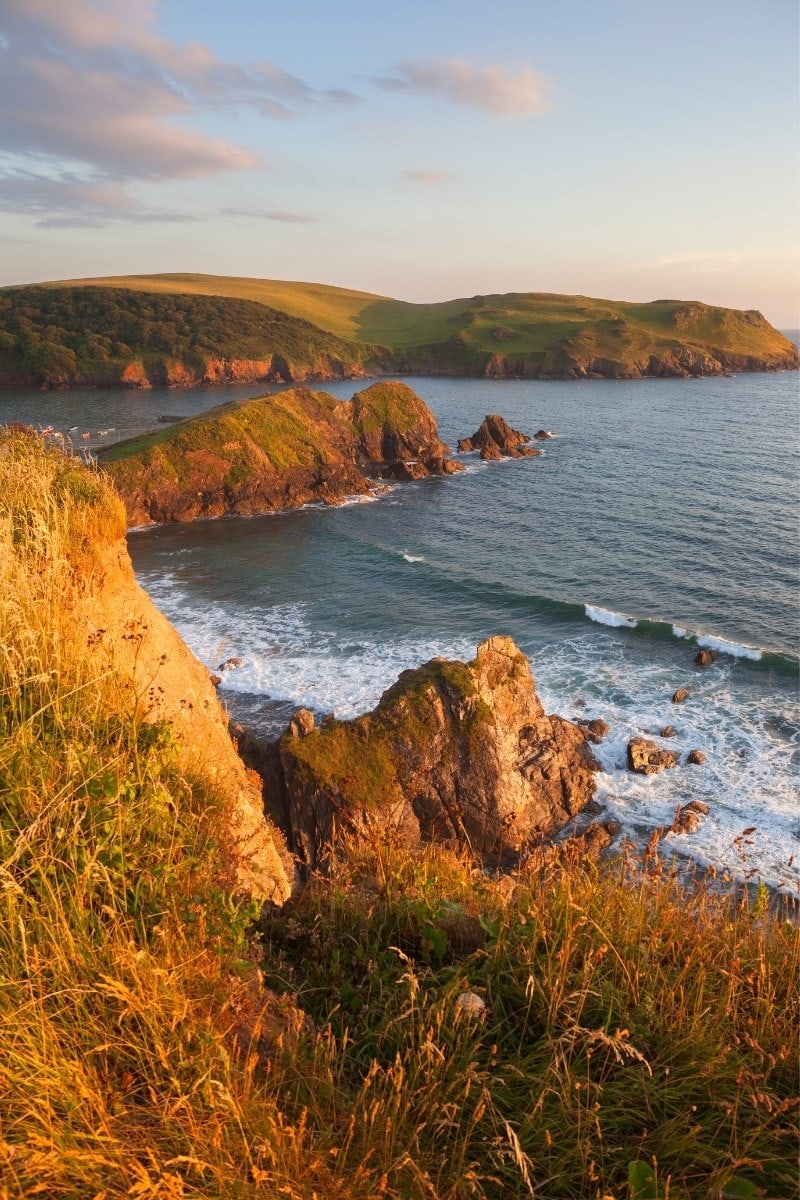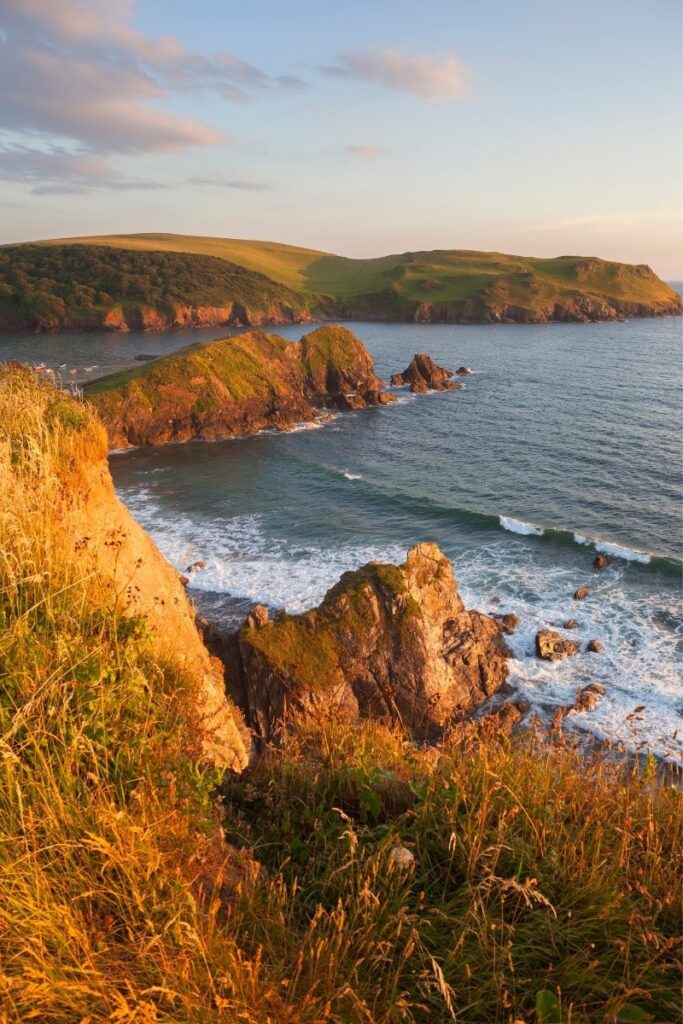 It has two small and secluded beaches, which are the perfect places to rent a kayak and explore the waters. After a day exploring the beaches and the village, head to the Hope & Anchor for some delicious pub grub.
Kingsbridge
If the crowds of Salcombe are a bit much, how about going on a day trip to Kingsbridge which is only a 15-minute drive away.
Kingsbridge is a traditional market town in Devon with a similar vibe to Salcombe, but it's a lot less busy. It's surrounded by lush, rolling hills and is known for its busy estuary, where people often visit to try their hand at sailing.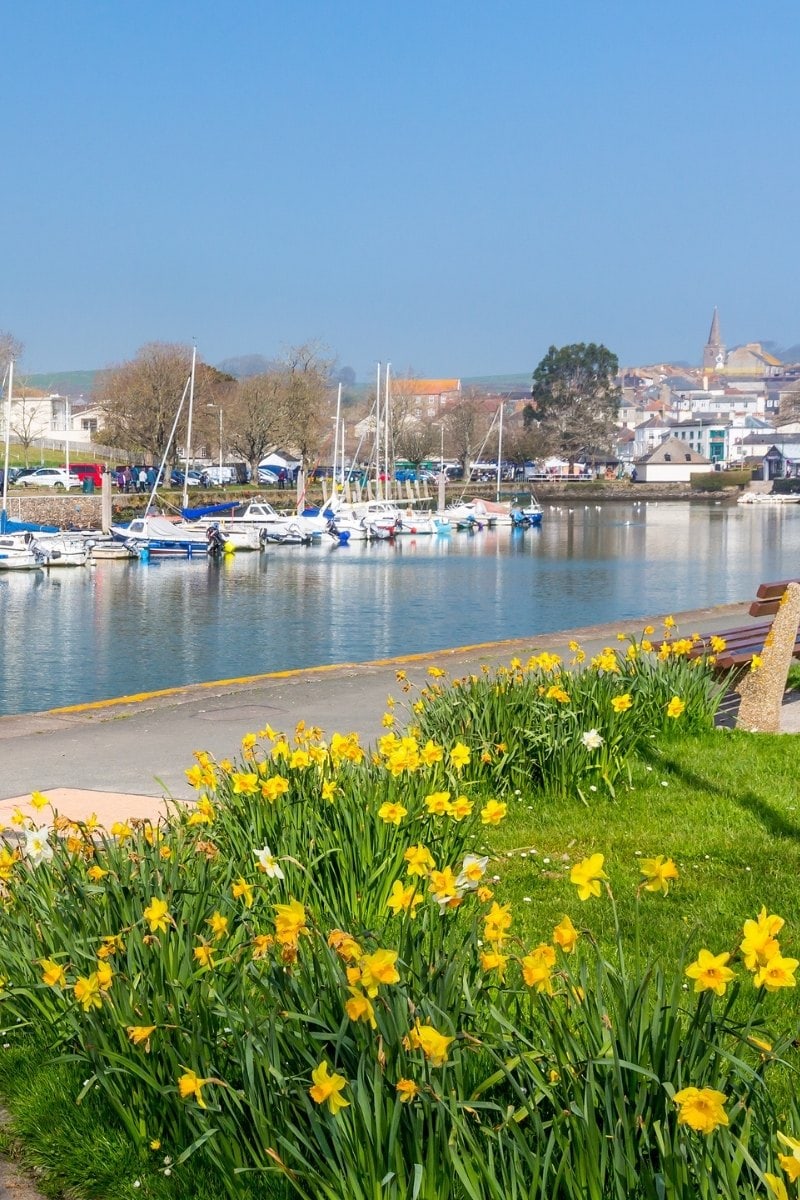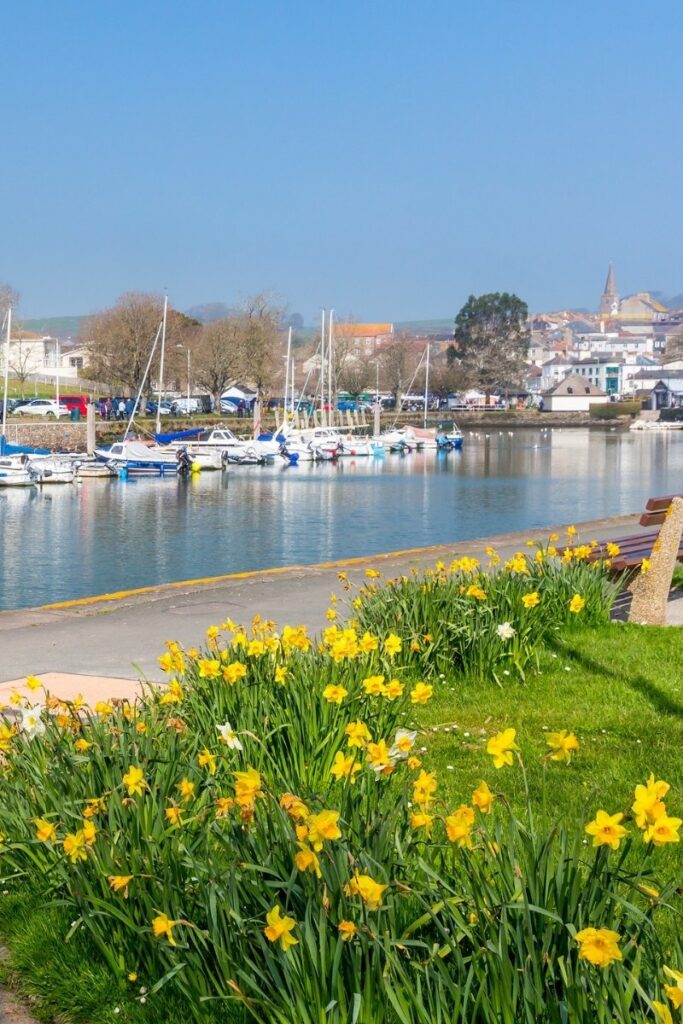 One of the top things to do in Kingsbridge is to dip into the boutiques, independently-owned stores and antique shops, and stock up on local crafts, ales and produce. After a day of shopping, you could enjoy an al fresco meal by the waterfront.
---
Where to stay in Salcombe
Located right on the waterfront, the Salcombe Harbour Hotel is one of the best luxury hotels in Devon. With a luxurious Spa featuring five treatment rooms, an indoor pool, hot tub AND sauna, you'll come away feeling completely pampered. There's an onsite fitness area too, but who needs to work out on holiday, right?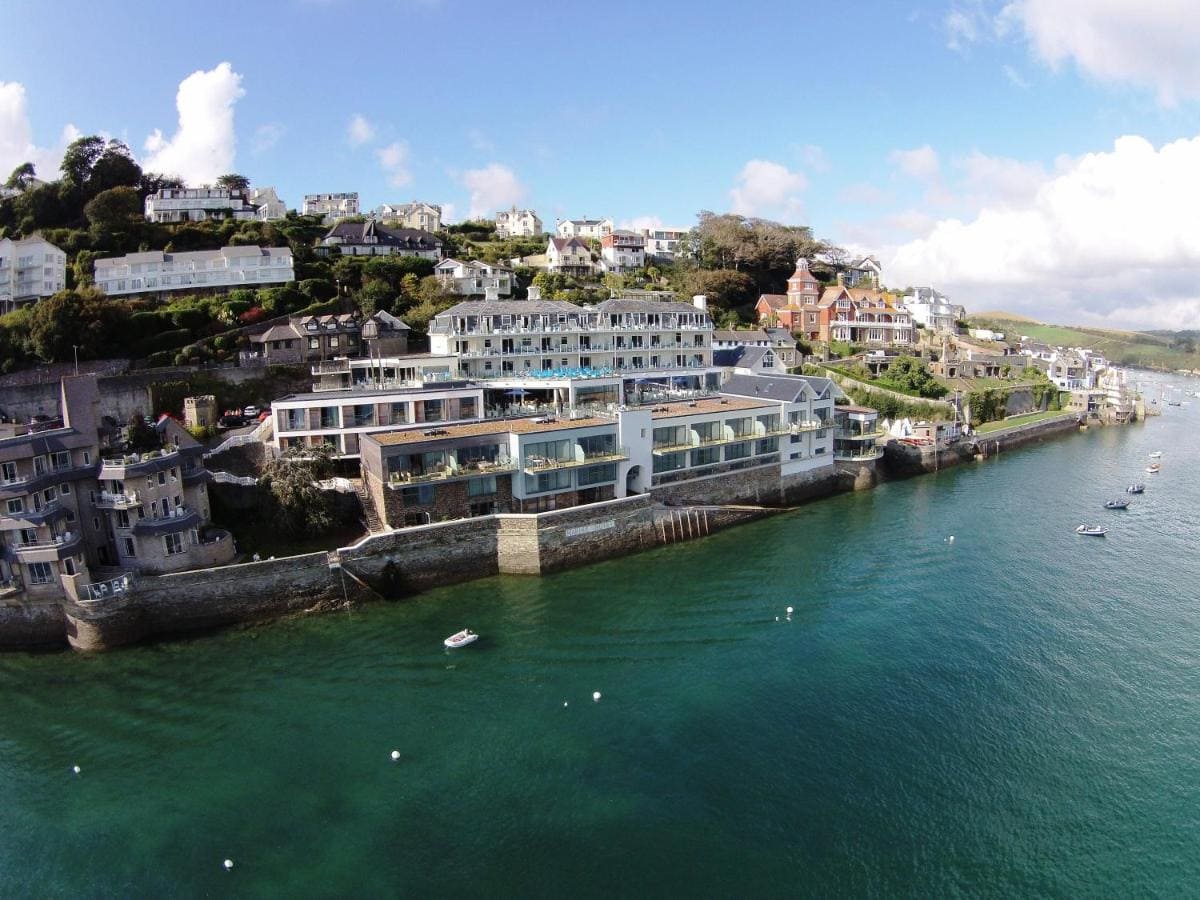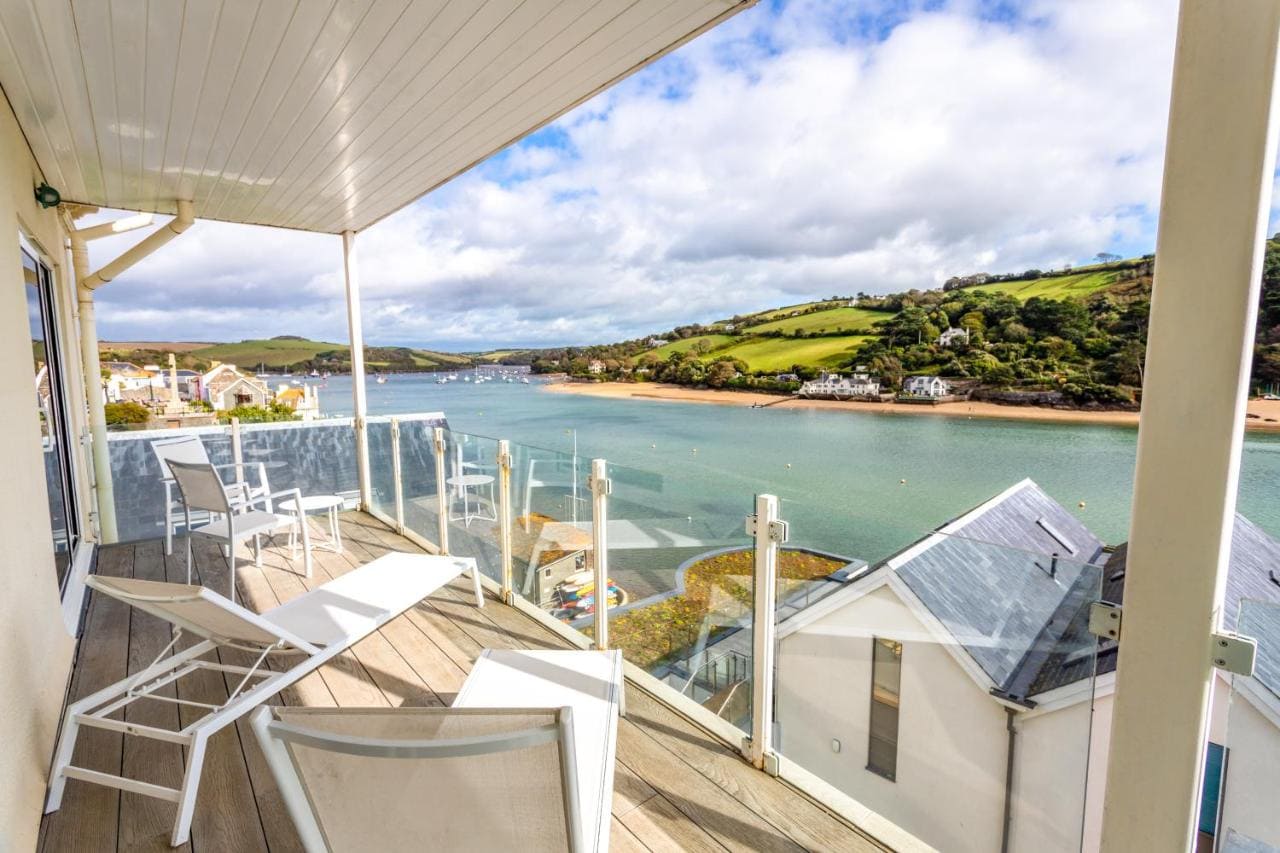 Each room is spacious and bright, with an en-suite bathroom and tea and coffee making facilities. Most rooms have sea views and a balcony to enjoy them from.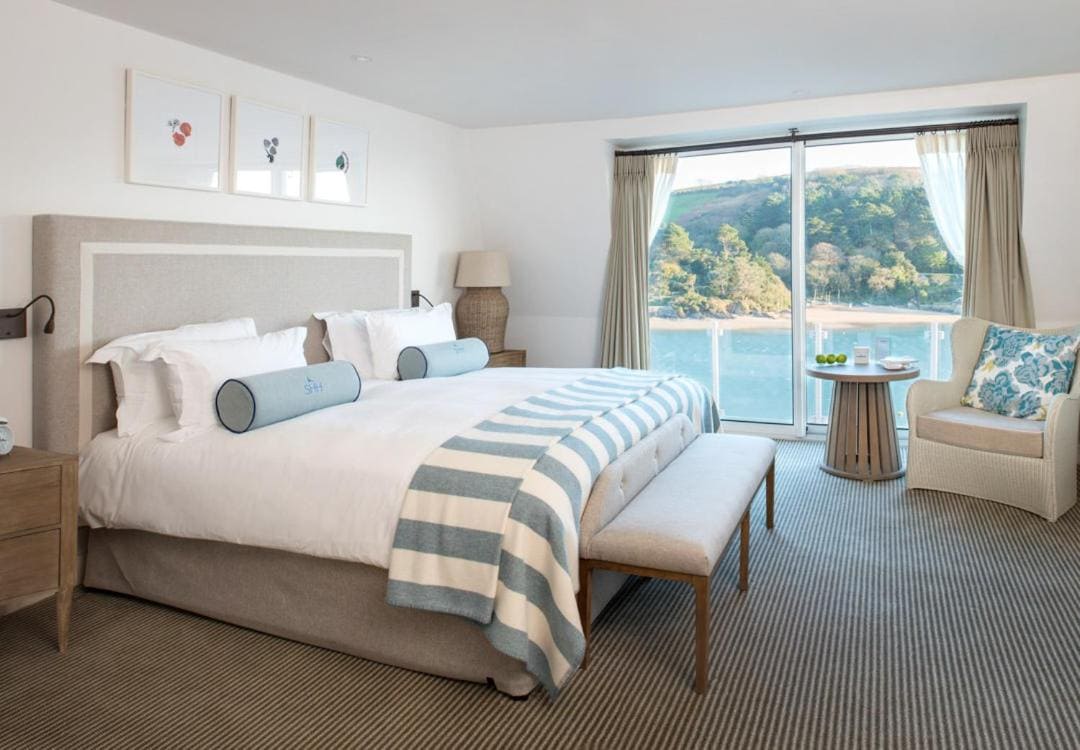 Best of all, you're located right in the heart of the town so you're within walking distance to most attractions. Oh and, there's free parking so you'll never have to worry about finding a space.
Check prices and availability at Salcombe Harbour Hotel
For those looking for a luxurious retreat with gorgeous countryside and coastal backdrop, look no further than the Gara Rock hotel. Located just a few minutes' walk from the beach and near a coastal path, you'll be able to access the best nature in Salcombe in no time.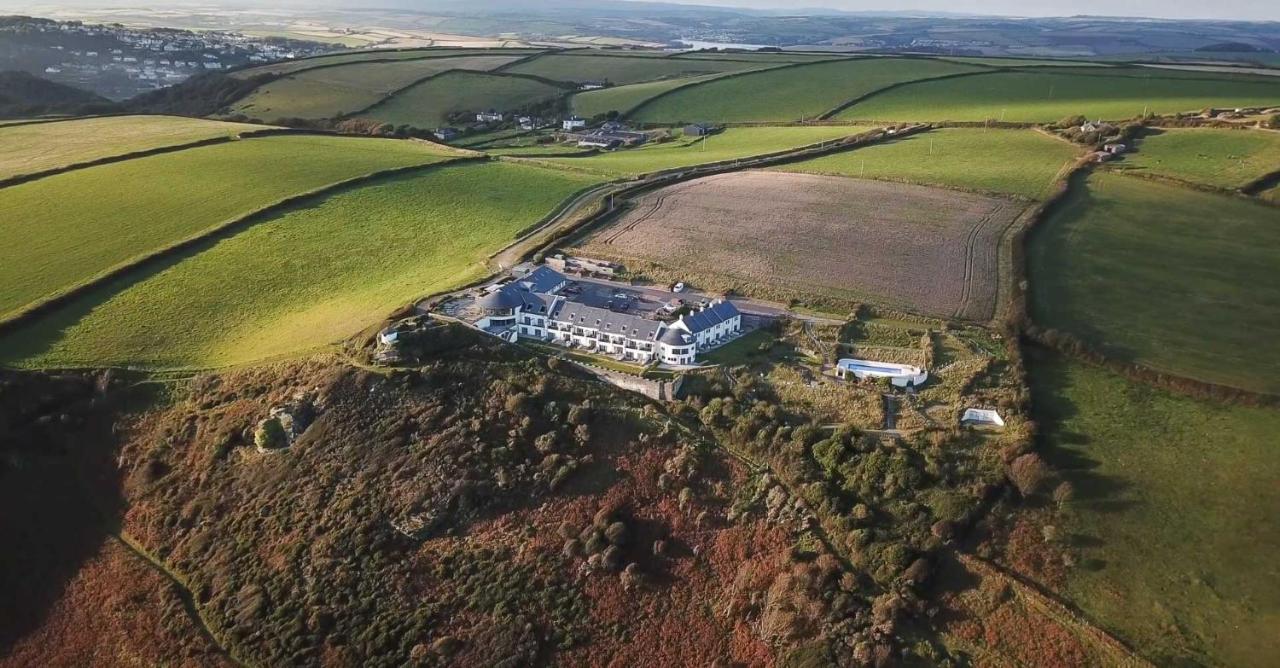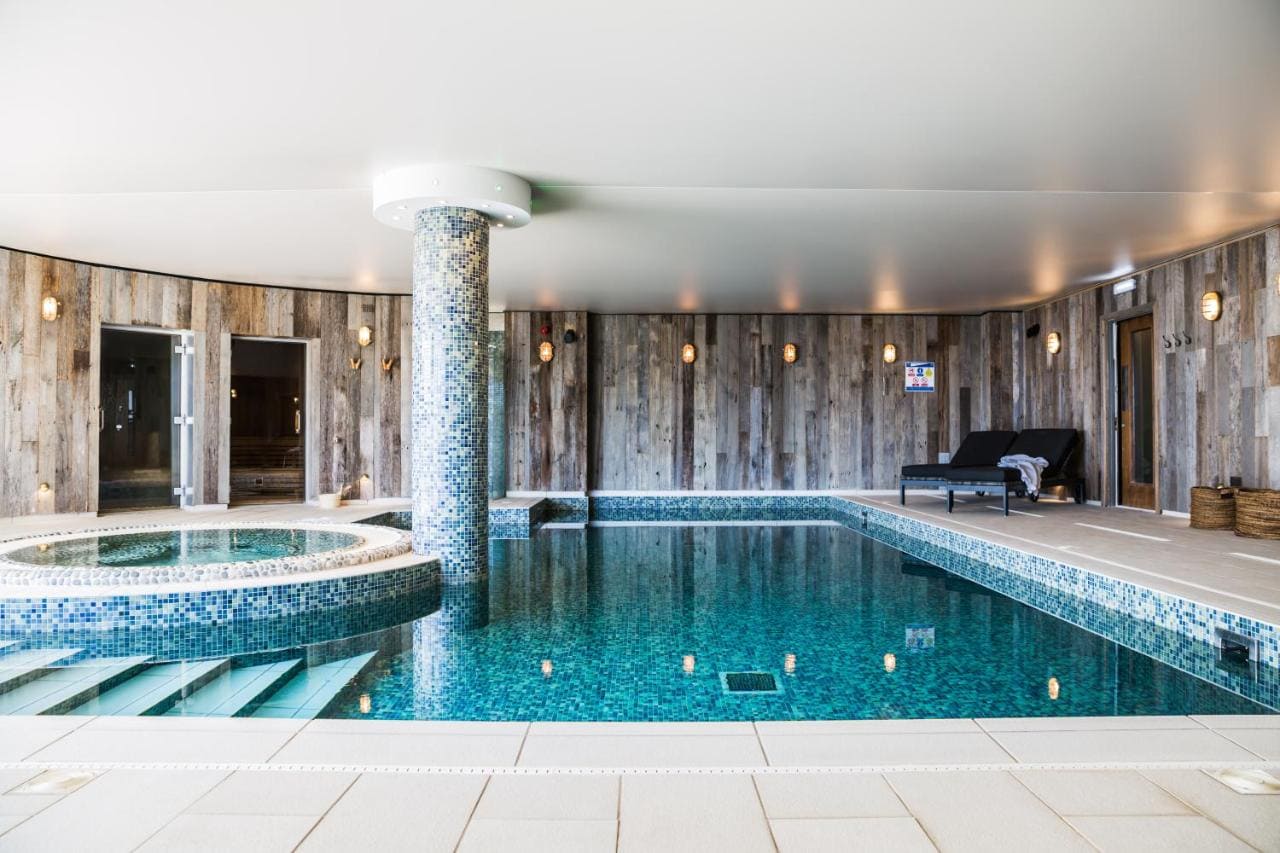 When staying at Gara Rock, you can choose between a comfortable suite or a spacious pet-friendly holiday home complete with self-catering equipment.
Onsite, the hotel has a restaurant, private parking, a seasonal outdoor swimming pool and a bar, which is the perfect place to sit and admire the views. In the winter, head inside to the stunning indoor swimming pool and sauna to warm up. Rain or shine, this is a hotel designed to bring you only comfort.
Check availability and latest prices at Gara Rock Hotel
If you're looking for a quiet retreat when visiting Salcombe, then the Brightham House Boutique B&B is the place for you.
Nestled in the quiet village of Malborough, just a few miles from Salcombe, this hotel is right in the heart of the countryside, offering unrivalled views and serenity. Every room comes with a view at this hotel, so you'll never have to worry about missing out.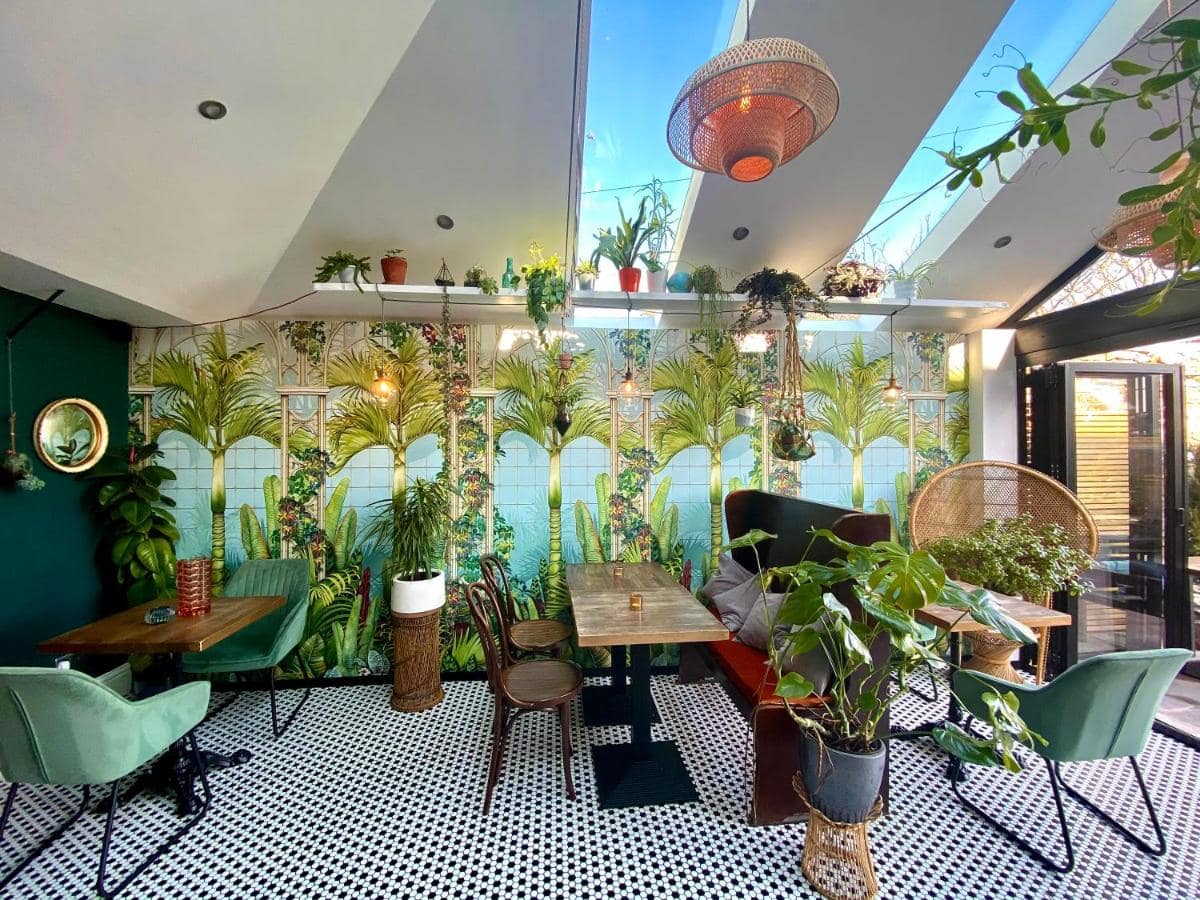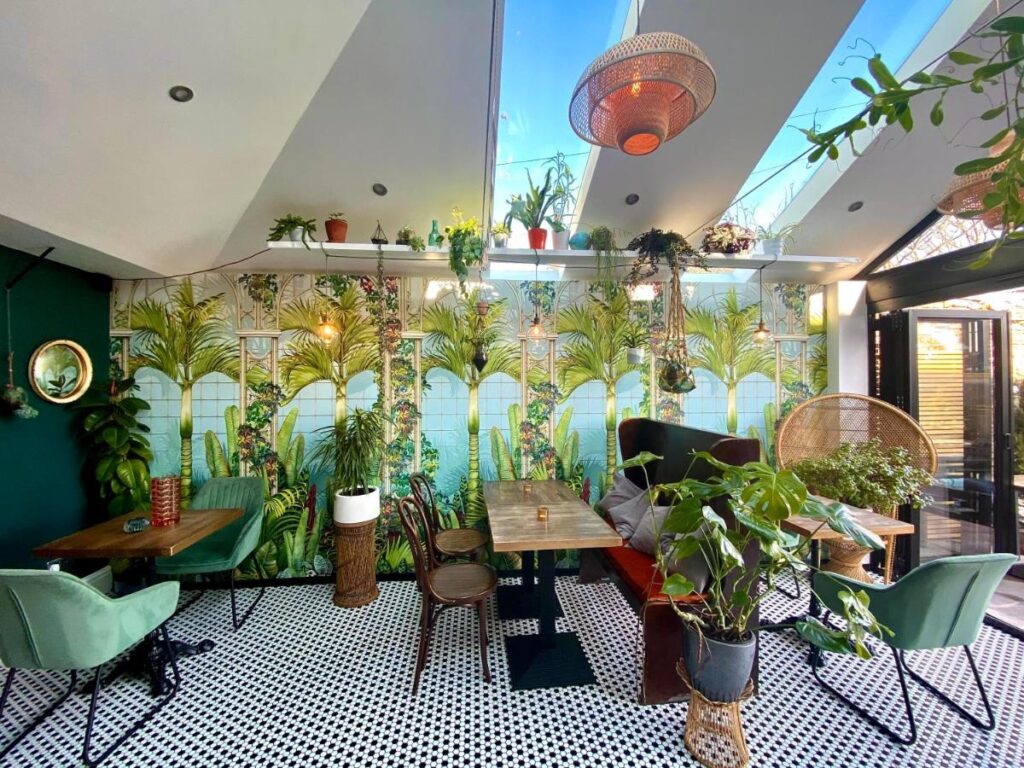 Plus, you're only a short drive from the sandy beaches and Salcombe town centre. Each room comes with Egyptian cotton sheets and a Nespresso coffee machine. There's also a charming sun terrace and garden where you can enjoy breakfast.
Check availability and latest prices at Brightham House
---
We hope you've found this guide to the top things to do in Salcombe helpful! We hope you have a great trip. If you're looking for other recommendations for a Devon holiday, check out our guides to the best things to do in North Devon, the best luxury and boutique hotels in Devon, and the best things to do in Devon in the rain.
Enjoyed this post? Pin it for later…