From hiking through Dartmoor and fossil hunting at the Valley of the Rocks, to cycling the Tarka Trail, these are the best things to do in North Devon!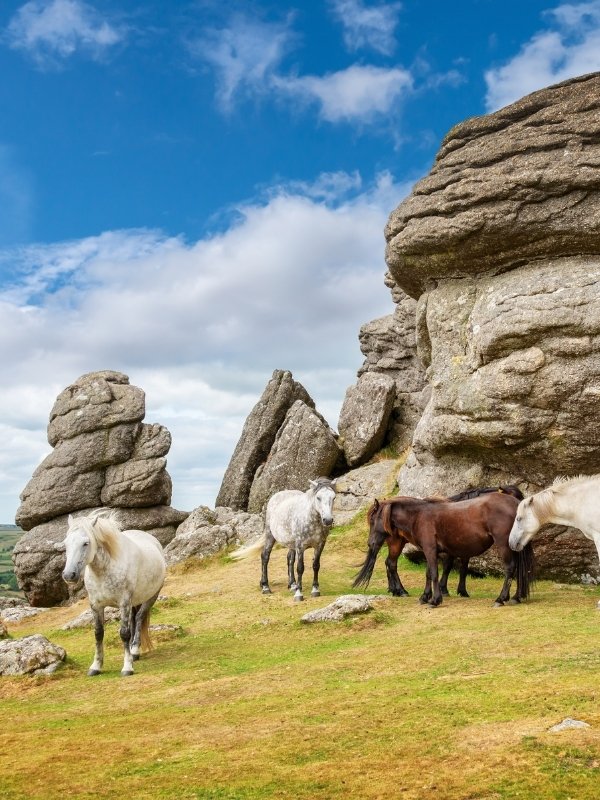 When you think of Devon, you are probably thinking of rolling hills, expansive coastlines with huge waves and dramatic cliffs, farms, sheep, and of course, good ol' Devonshire cream teas with clotted cream and jam.
If the scones alone don't attract you to Devon, then an eclectic list of things to do in North Devon might!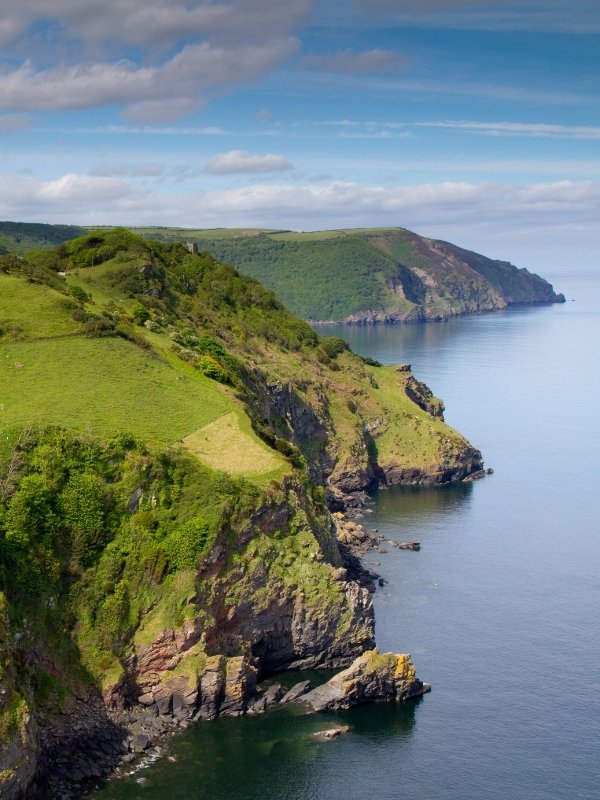 Whether you're travelling with kids, your other half or a group of friends, you'll find there are plenty of North Devon attractions to keep you entertained.
---
11 Amazing Things To Do In North Devon

Explore Dartmoor National Park
There are two national parks in North Devon: Exmoor and Dartmoor. If you only have time to see one of the two, then Dartmoor is the best place to visit because of its huge diversity of landscapes. From cascading waterfalls and rivers, to rocky tors and marshes, this region is filled with so much natural beauty here! To be honest, you could spend a whole week here and not be bored.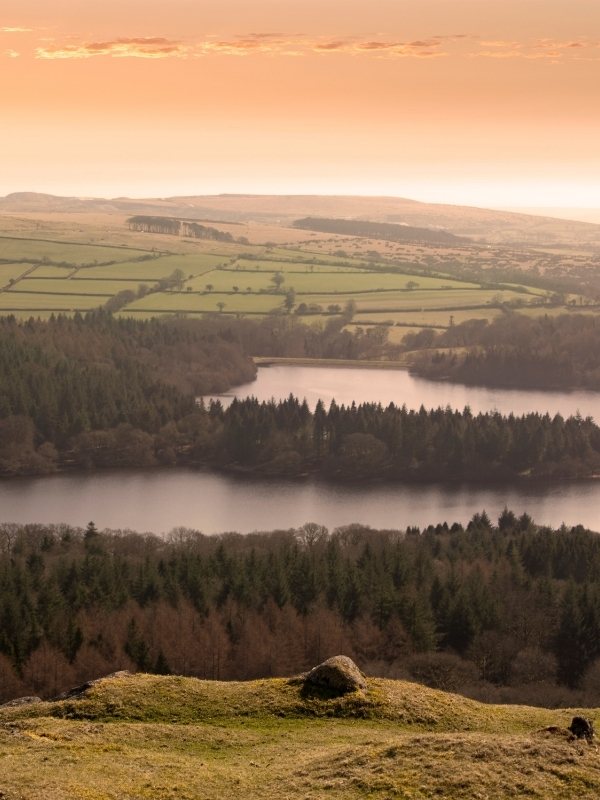 It's easy to reach from wherever you choose to stay in North Devon. Dartmoor National Park is also famous for its myths and legends, such as the infamous Hairy Hand of Dartmoor and iconic Sherlock Holmes story, Hound of the Baskervilles. But don't let the scary stories put you off, there's an abundance of hiking trails to explore and rivers to kayak. It's the kind of place that is very easy to fall in love with!
Dartmoor is also dog friendly, so if you're planning on travelling with your furry friends, then it's definitely a place to add to your Devon itinerary.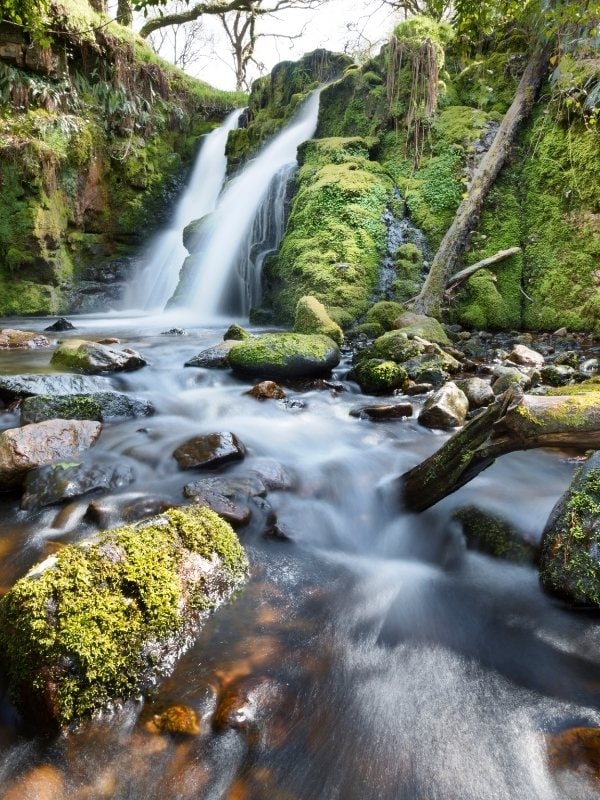 In the summer, it's the perfect place for wild camping too. It's famed for its dark skies and amazing stargazing opportunities. At night, you might even witness the milky way overhead as you fall asleep under the stars. Just watch out for the hairy hand…!
Go fossil hunting at the Valley of the Rocks
If you're looking for free things to do in North Devon that are a little unique and unusual, then take a trip out to Valley of the Rocks for some fossil hunting!
This special spot, just a few miles west of Lynton, is one of the few places in North Devon with fossils. At Valley of the Rocks, you'll notice a steep slope of fallen rocks, some of which contain fossils. Please note, it's not recommended to take a hammer! Just take a stroll along the bottom of the slope and keep your eyes peeled for unique shapes and rock formations.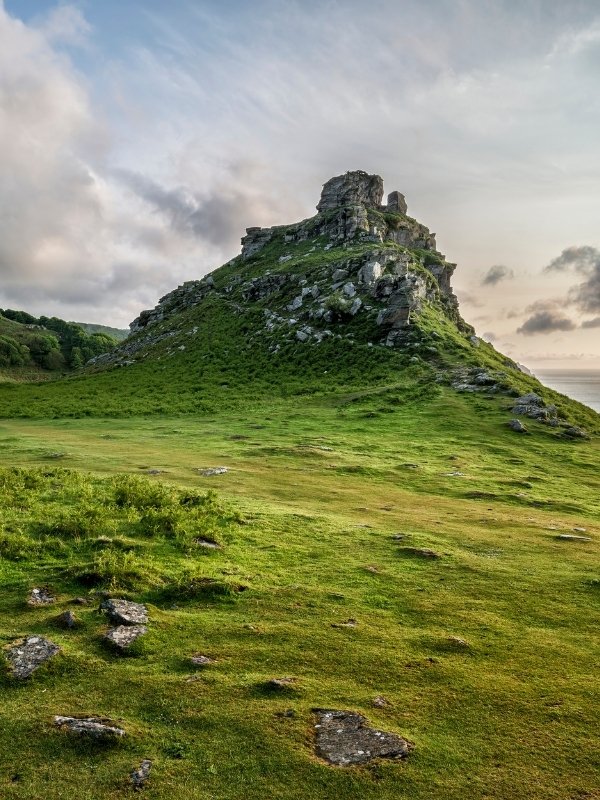 If you want to make this a full day activity, combine it with a walk along the South West Coast Path towards Ilfracombe and enjoy the fabulous views along the way!
Explore the Quaint Village of Clovelly
The ancient fishing village of Clovelly is the perfect place to shop for boutique souvenirs including local pottery, silk and soaps.
This unspoiled fishing village is one of the most authentic and traditional villages in North Devon. Its steep cobbled streets are lined with picturesque houses and stores all featuring traditional architecture. You can even say hello to its donkey residents while you're there!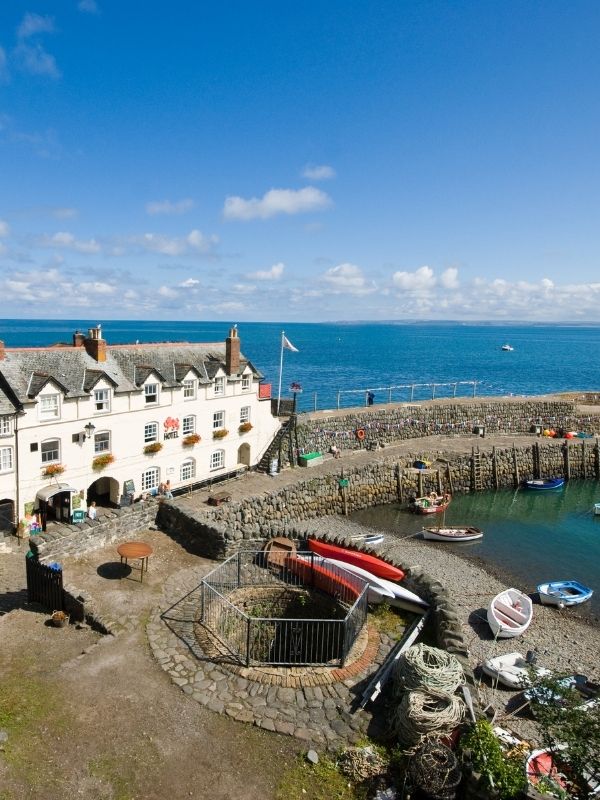 This tiny village has incredible views over the Bristol Channel, so be sure to wander the waterfront to take in the sights and sounds. There's also a small harbour near the lifeboat station where you can look for crabs and small fish.
The village itself is actually privately owned (yes, the whole village!) which means there's an entrance fee to enter. But, it's certainly worth it to see all the well-preserved history.
Cycle the Tarka Trail
If you love a bike ride and want to take on a serious challenge, then how about the Tarka Trail? This is one of the best cycle routes in North Devon as it takes you through a variety of scenic landscapes.
The whole trail is 180 miles and goes in a figure of eight through picturesque countryside, over rugged cliffs and past pristine beaches.
It is the longest, continuous off-road cycle path in the UK, so don't feel like you need to cycle all of it! In fact, it's quite easy to cycle small sections of it, as the trail is well signposted throughout.
You will find sections of the trail from Barnstaple, Crow Point, Bideford, Okehampton, Eggsford, Meeth Quarry, Torrington, Ilfracombe, Instow, Braunton, Fremington Quay, and the Valley of the Rocks.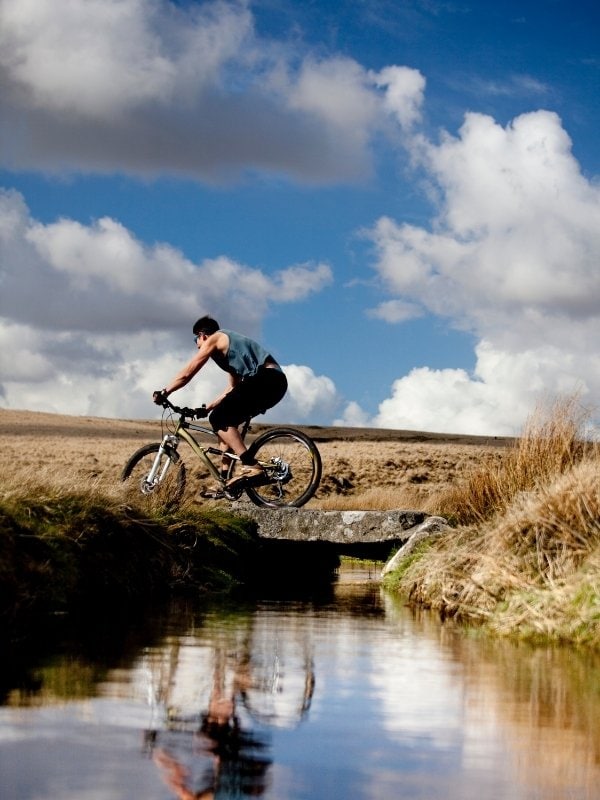 Relax on Saunton Sands Beach
If you're visiting North Devon with your pooch, then you'll certainly be looking for some awesome beaches that allow you to take your dog off the lead. Saunton Sands is a huge stretch of beach that's popular for surfing, kite flying and of course dog walks!
It's a 3.5 mile-long stretch of beach with sheltered sand dunes, which are a great place to sit and relax with a picnic lunch. You could even stay to watch the sunset.
The waves here are pretty strong, so it's not recommended for regular swimming, though it's ideal for longboard surfing.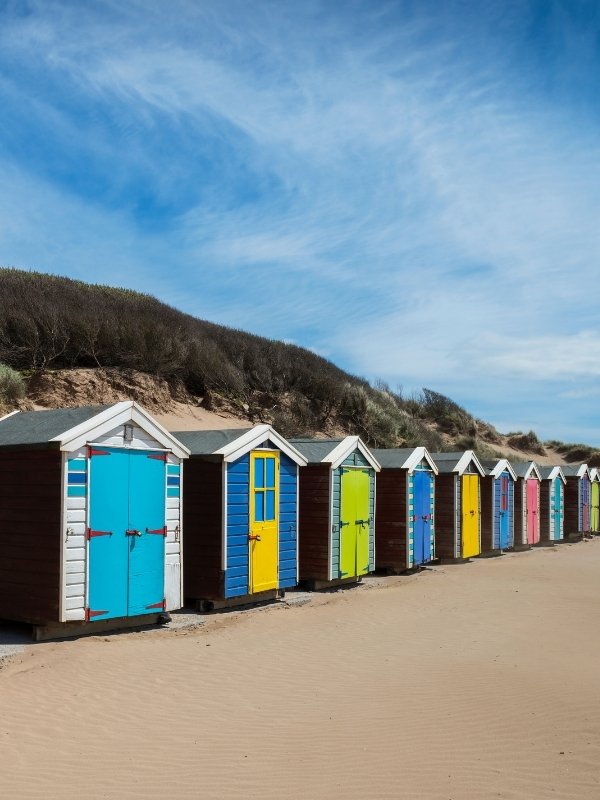 Surf at Woolacombe Beach
Woolacombe Beach is one of the largest beaches in North Devon and is the perfect place to enjoy water sports such as kitesurfing and surfing. The waves here are great for surfing all year round. You'll even see surfers braving the waves in the wet and windy winter weather!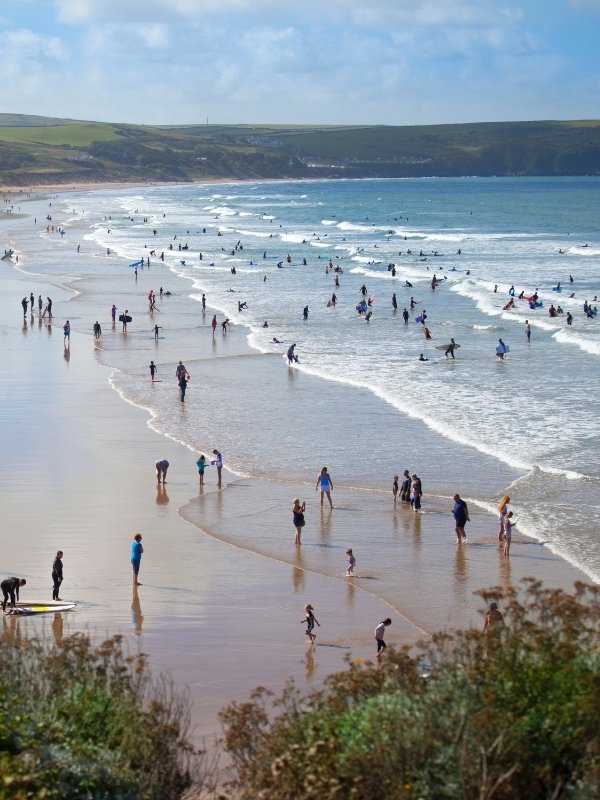 Just around the corner from Woolacombe Beach is Barricane Beach, which is a more sheltered beach nestled between two unique rock formations. This is an ideal place to swim as the tide is weaker than on Woolacombe Beach. When the tide is out, you can hunt for sea glass in the rock pools or look for unique shells! They make nice souvenirs to take home!
Ride the Lynton to Lynmouth Cliff Railway
The Lynton to Lynmouth Cliff Railway is a multi-award winning funicular railway that has been operating since 1890. It is also the highest and the steepest water-powered railway in the world.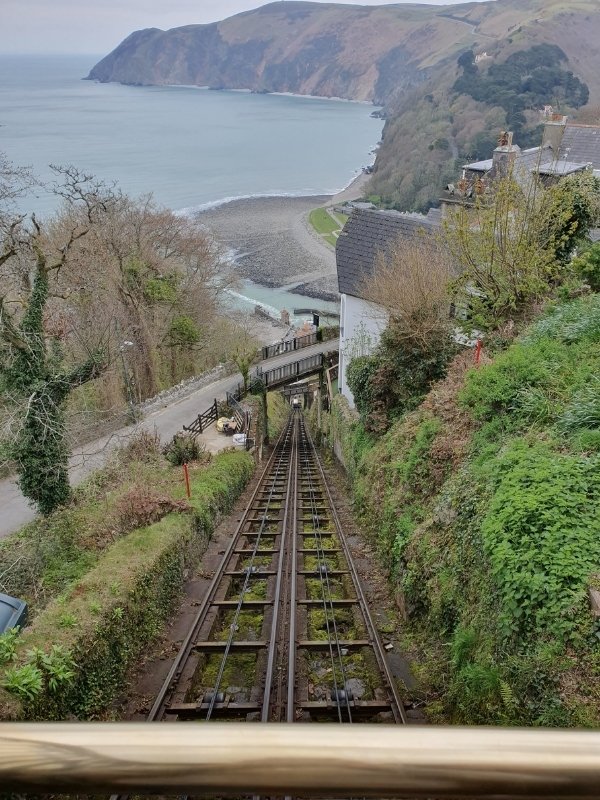 The journey from Lynton to Lynmouth offers striking coastal views and the grade II listed cafe at the end is the perfect stop for a Devonshire cream tea.
There are only three trains in the world like this, so it's definitely a unique attraction in North Devon.
Visit Hartland Abbey & Gardens, Bideford
Taking a day trip to a stately home is one of the top things to do in North Devon. One of the most popular is Hartland Abbey in Bideford. This is the residential home of the Stucley family, who have lived in the home for generations.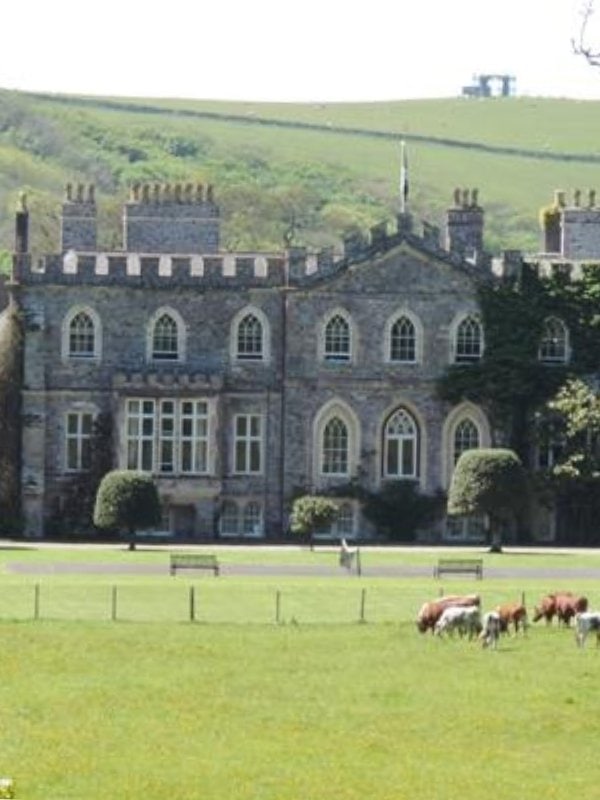 The house was built in the 12th century and served as a monastery until it was gifted to Henry VIII's wine cellar keeper in 1539. It has stayed in the same family ever since.
Guests can wander around the home and grounds, marvel at the antique interiors and decoration, or take a stroll around the woodland, walled gardens or parkland.
If you're looking for some things to do in North Devon with kids, then the Nature Trail and 'Malory Towers' Trail nearby will keep the children entertained for hours while mum and dad can enjoy the Hartland Abbey's tea room.
Take a walk on the wild side at Combe Martin Wildlife and Dinosaur Park
Combe Martin Wildlife and Dinosaur Park is one of the most exciting North Devon attractions for the whole family. This engaging family-run theme park is more than just a zoo, it also has an indoor soft play area and 28 acres of spectacular gardens.
It's most well known for its life-sized animatronic dinosaurs that will amaze your kids! You can also see many species of primates, penguins, lions and wolves at the park. This is a great place for a family day trip from any part of Devon.
Learn about boats at the North Devon Maritime Museum
If you're looking for places to visit in North Devon when it rains (which being in the UK, you do need to plan for this weather!) then you will absolutely love spending an afternoon at North Devon Maritime Museum.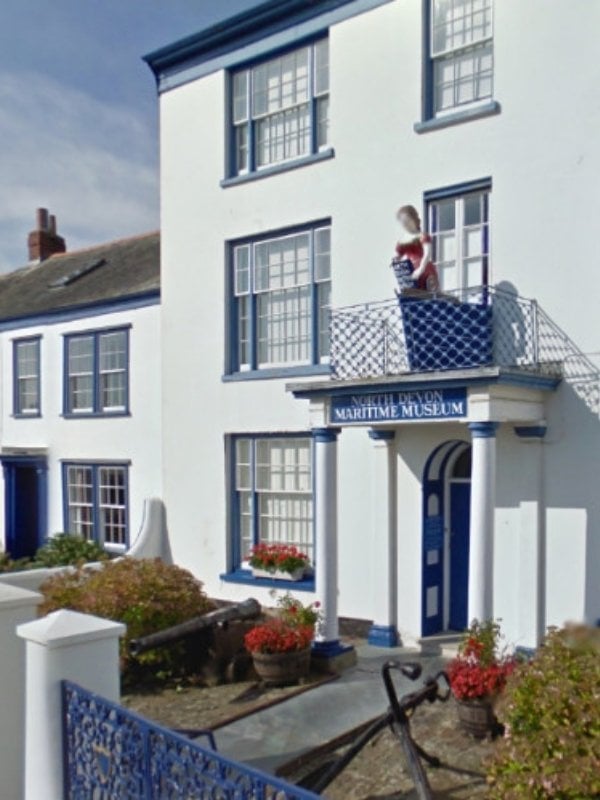 This interactive museum has working models of ships from as far back as the Viking and Medieval eras. There are also plenty of maritime artefacts, and historical exhibits to look at. It's really is the ideal place to learn the story of how ships were made throughout the centuries. Kids will love turning the captain's wheel and learning to tie nautical knots, as well how to navigate using old maritime instruments including a sextant.
Visit The Milky Way Adventure Park
If you're travelling with kids, then you'll want to make a stop by The Milky Way Adventure Park just outside Clovelly. This place has an incredible indoor play area. There are rollercoasters, arcades and wildlife too… but honestly, the indoor playground is the main attraction!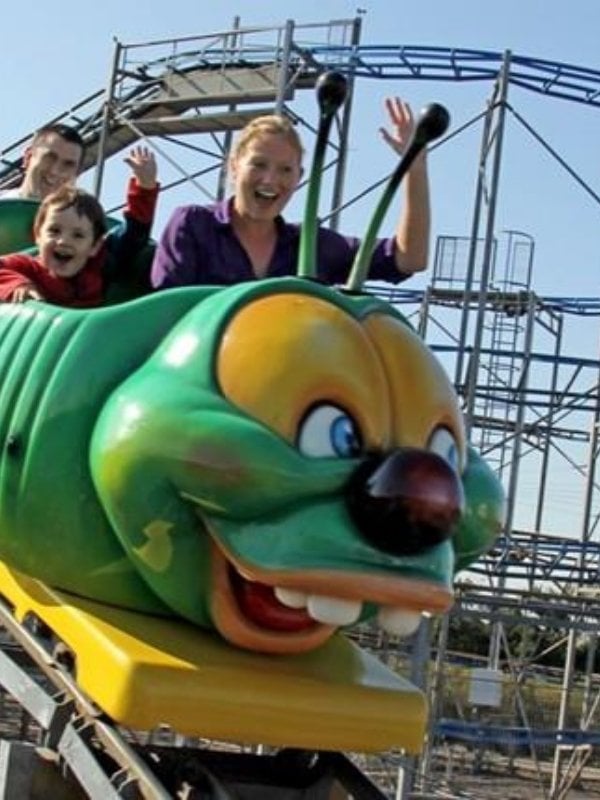 Kids can spend hours and hours playing here while mum and dad enjoy a coffee and a bit of relax time. A trip to the Milky Way Adventure Park is definitely one of the most fun things to do in North Devon with kids.
---
Where to stay in North Devon
If you're looking for hotels in this area, don't miss our guide to the best boutique and luxury hotels in Devon.
Located between Barnstaple and Lyton, the Kentisbury Grange Hotel is nestled in the perfect spot to get to all the best places to visit in North Devon. On top of this, it's also a super luxurious and elegantly restored Victorian country house with spacious and cosy rooms.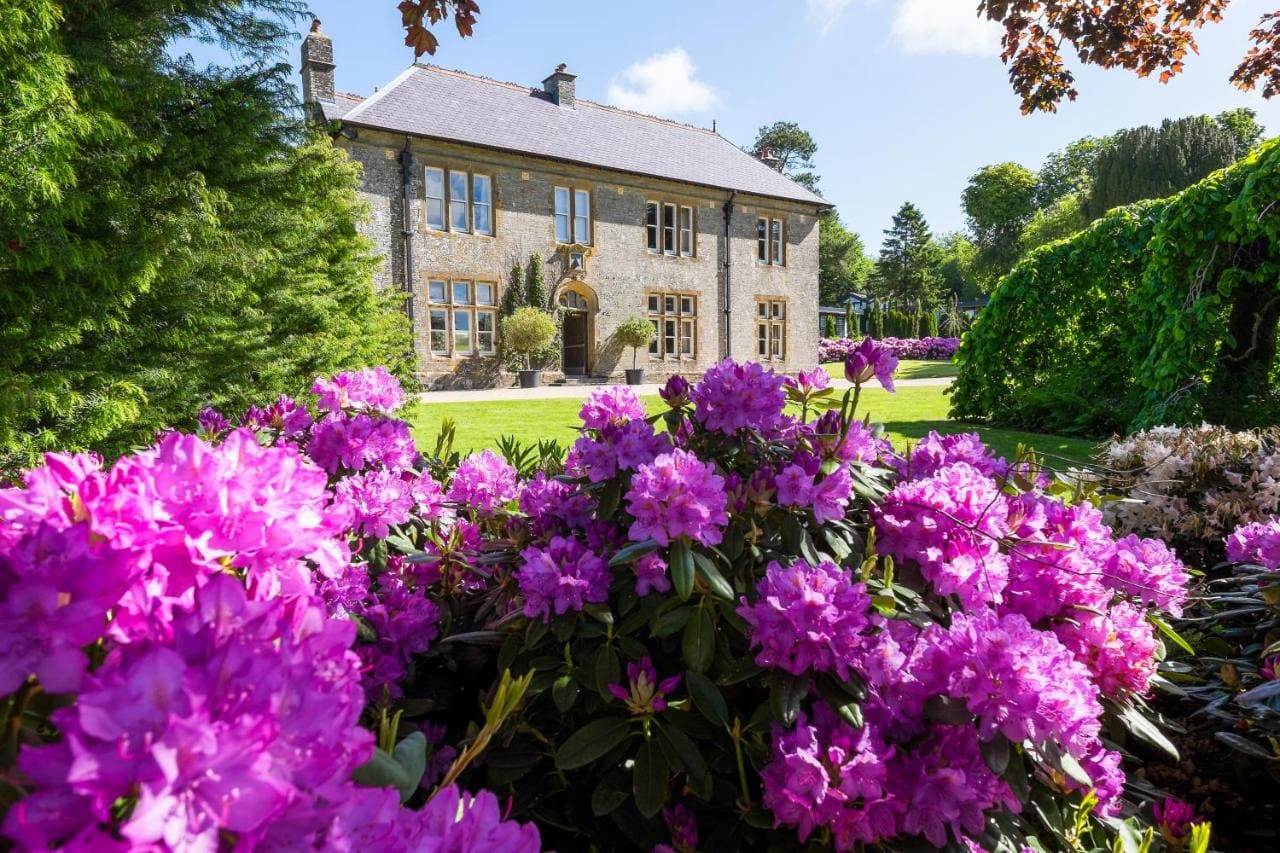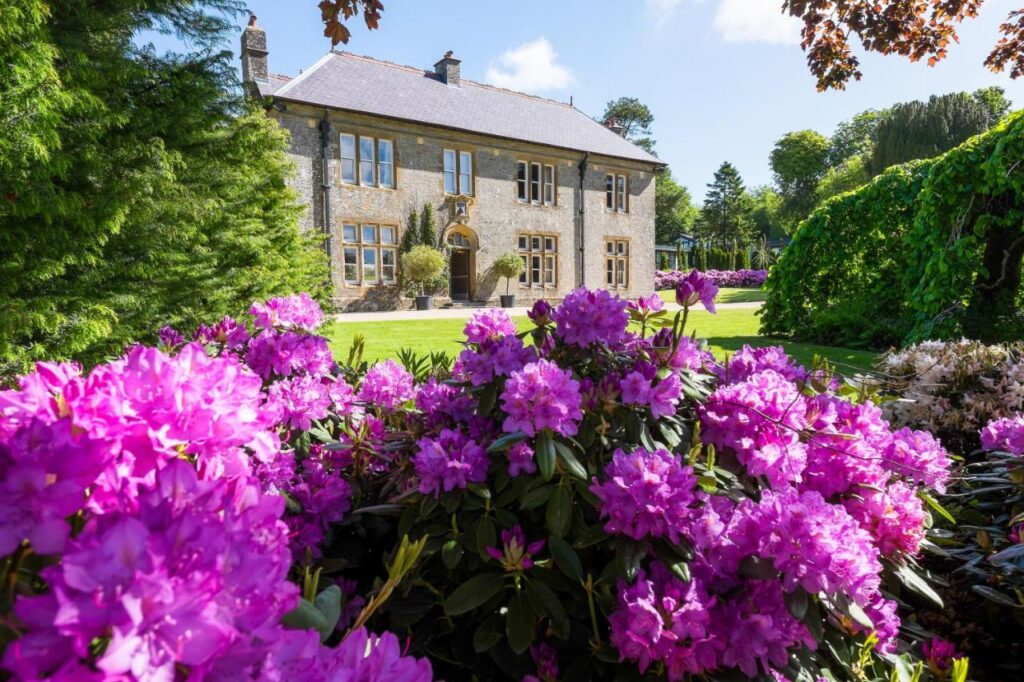 This award-winning hotel also offers self-catering bungalows, for those who wish to have some homely comforts on their trip to Devon. There's also a fine dining restaurant here, so it's an ideal place for foodies!
Check availability & latest prices now
For those looking for a relaxing beachside retreat, Saunton Sands Hotel in Braunton is an ideal choice. Sitting on a clifftop overlooking the Braunton Burrows, this modern luxury hotel has some of the best views in the area.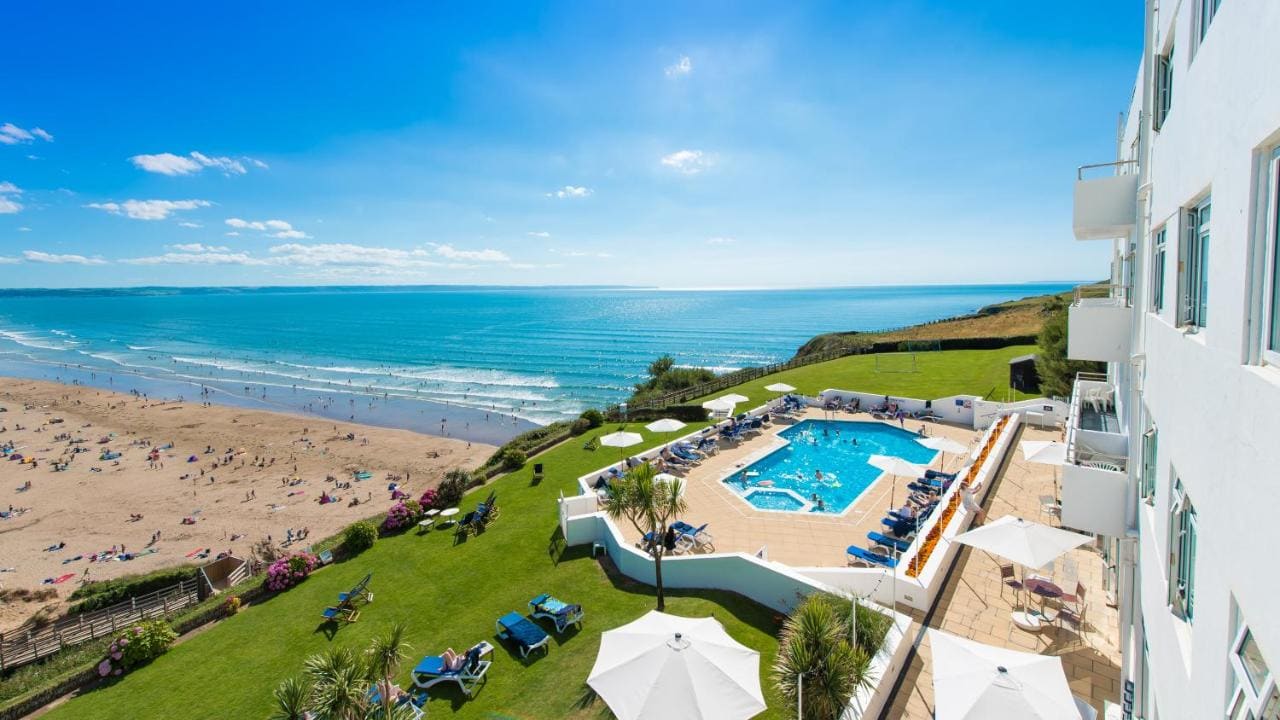 The hotel has a full spa, two swimming pools and a formal dining restaurant with a seasonal menu. Each bedroom is styled using modern and state-of-the-art furnishings, making it a real home from home.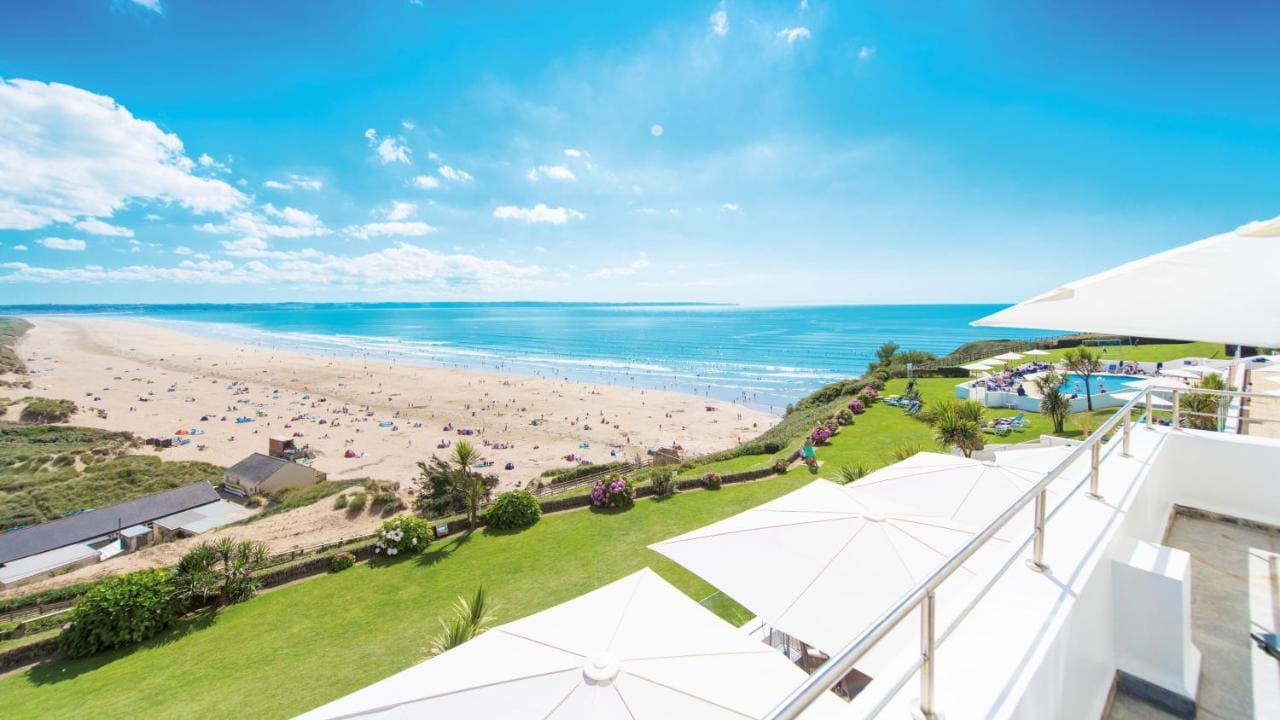 In terms of location, there's plenty to see in the area, including Woolacombe Beach and Westward Ho!
Check availability & latest prices now
Looking for a place to stay near the North Devon coast? Then you'll love this quaint bed and breakfast in Ilfracombe. Each room is spacious and airy with stylish oak furniture, a good-sized ensuite bathroom and stunning sea views.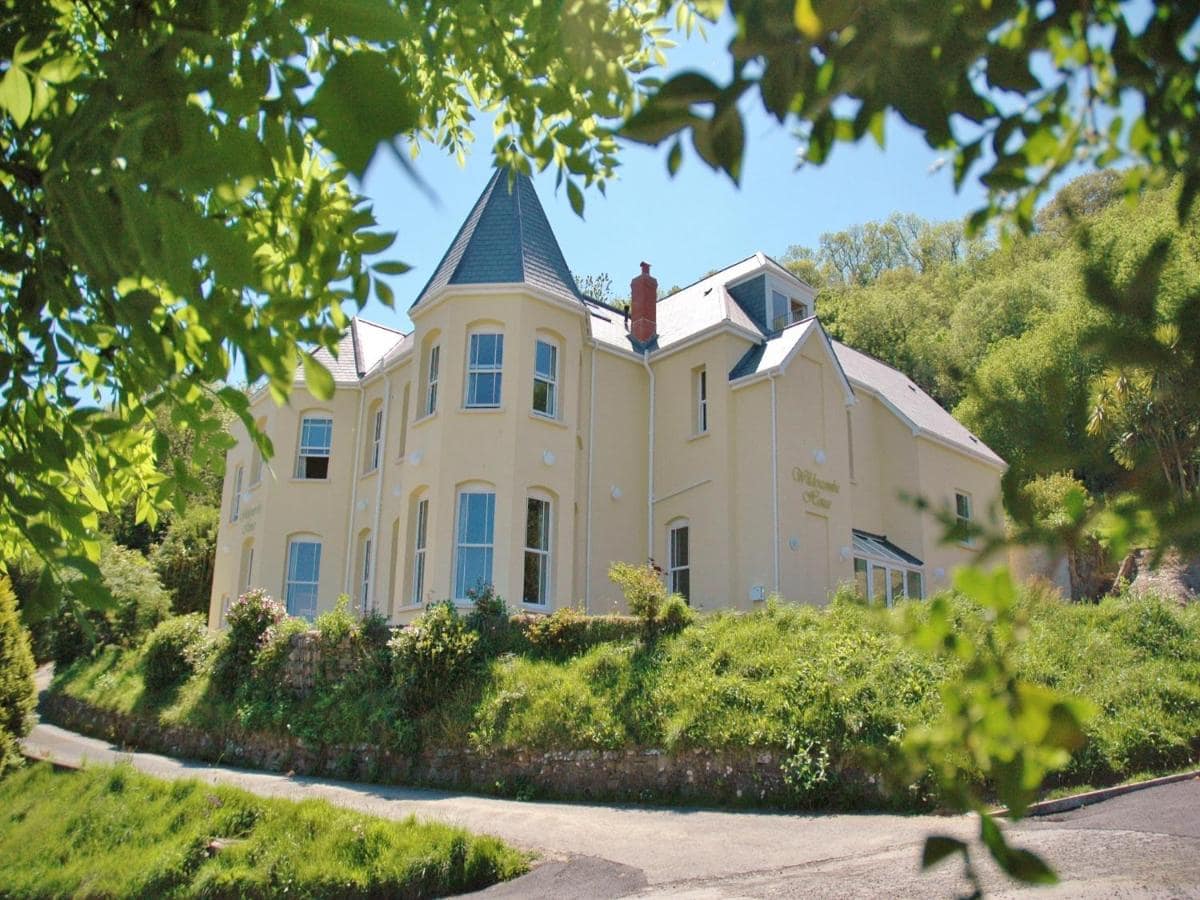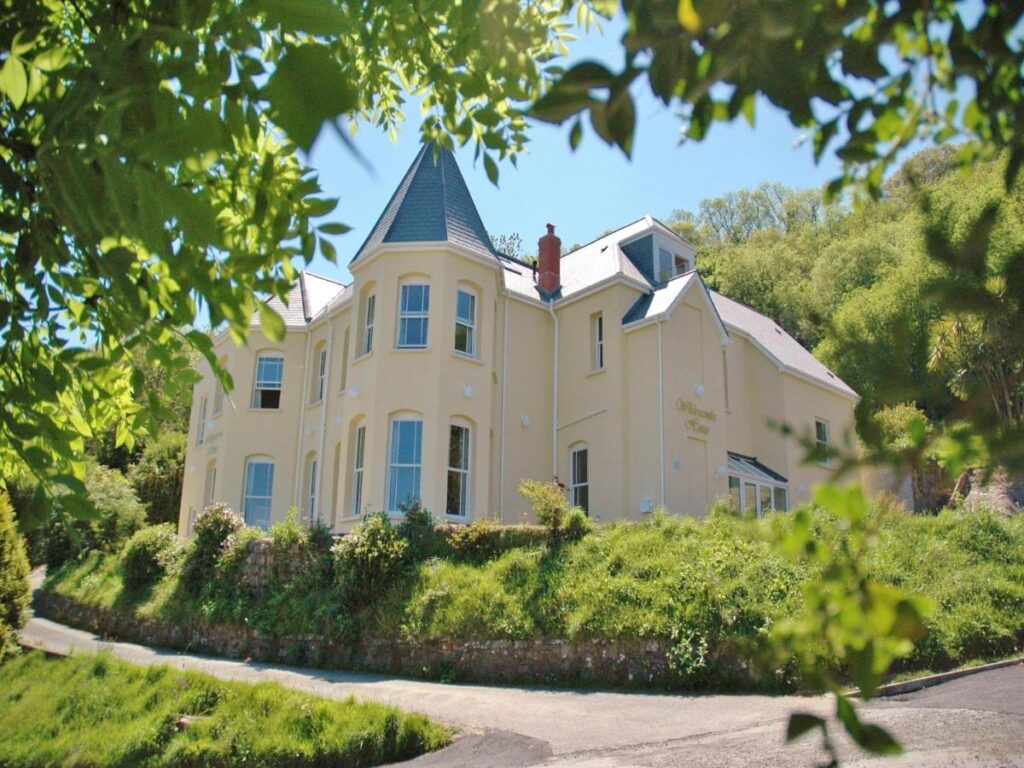 Each morning, you can start your day with a Full English breakfast, made from locally sourced ingredients. When it comes to exploring the area, you'll find Exmoor National Park and Barnstaple are within a 20-minute drive of the hotel. You can't get a better location in North Devon!
Check availability & latest prices now
This gorgeous boutique bed and breakfast in the North Devon countryside is the perfect retreat in the heart of Devon. This charming farmhouse is quaint and cheerful, with antique furnishings and a stunning garden.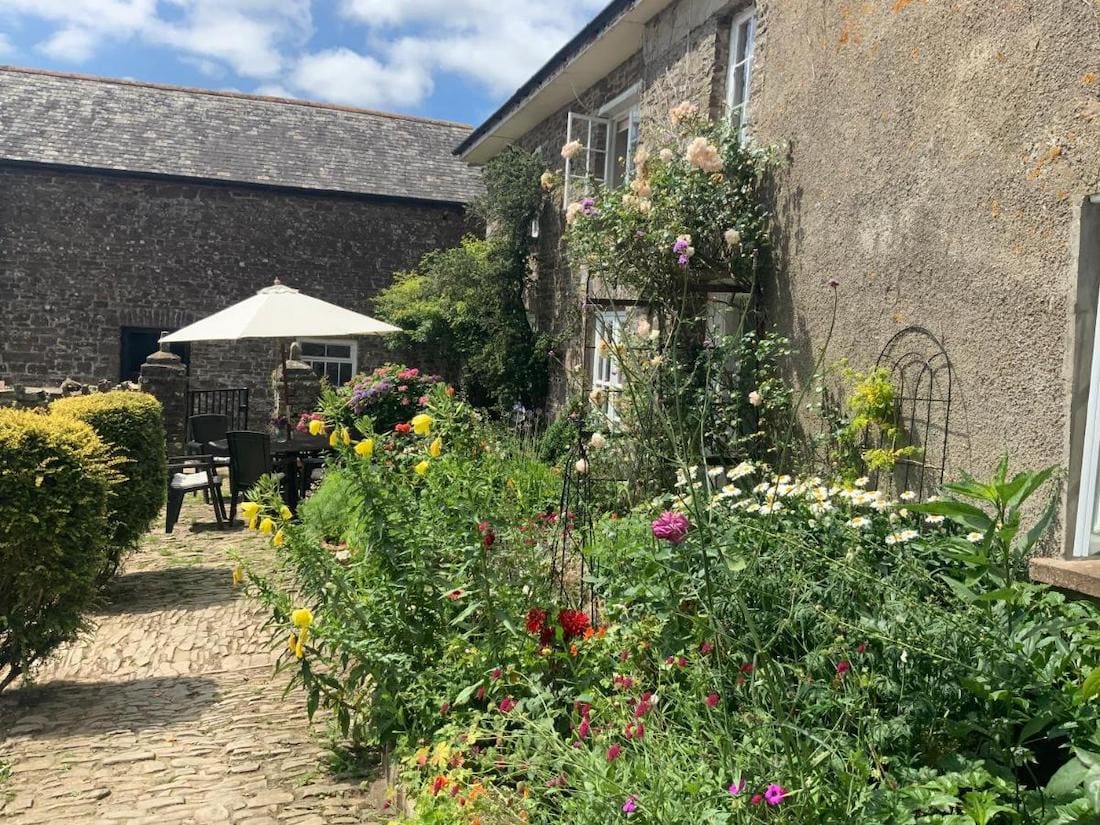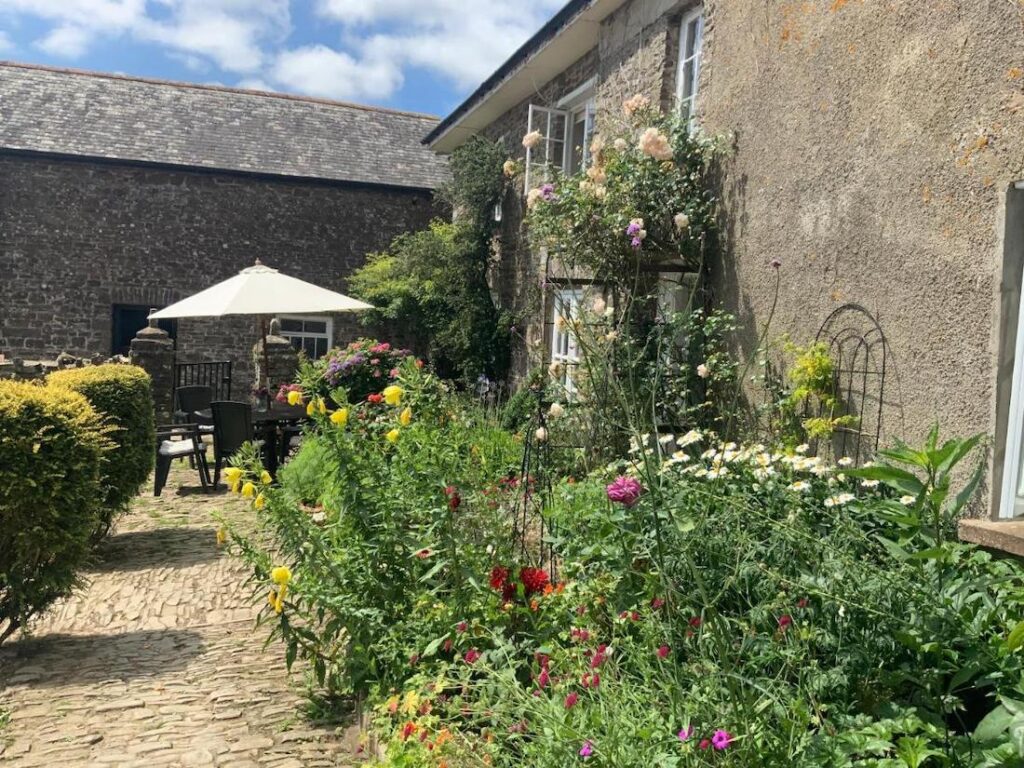 It offers a delicious Full English breakfast each morning and is located in a rural setting near Umberleigh. You are just a short drive away from some of North Devon's top attractions, including Quince Honey Farm and RHS Garden Rosemoor.
Check availability & latest prices now
---
I hope this guide to the best things to do in North Devon has helped you put together a great Devon itinerary.
If you're looking for more Devon travel inspiration, check out our guides to the best luxury hotels in Devon and what to do in Devon in the rain. We've also got a really fun Devon quiz designed to test your knowledge of the county!
If you enjoyed this post, don't forget to pin it for later!