From historic castles and dramatic coastlines, to cute shops and fun days out, these are the best things to do in Tenby, Wales!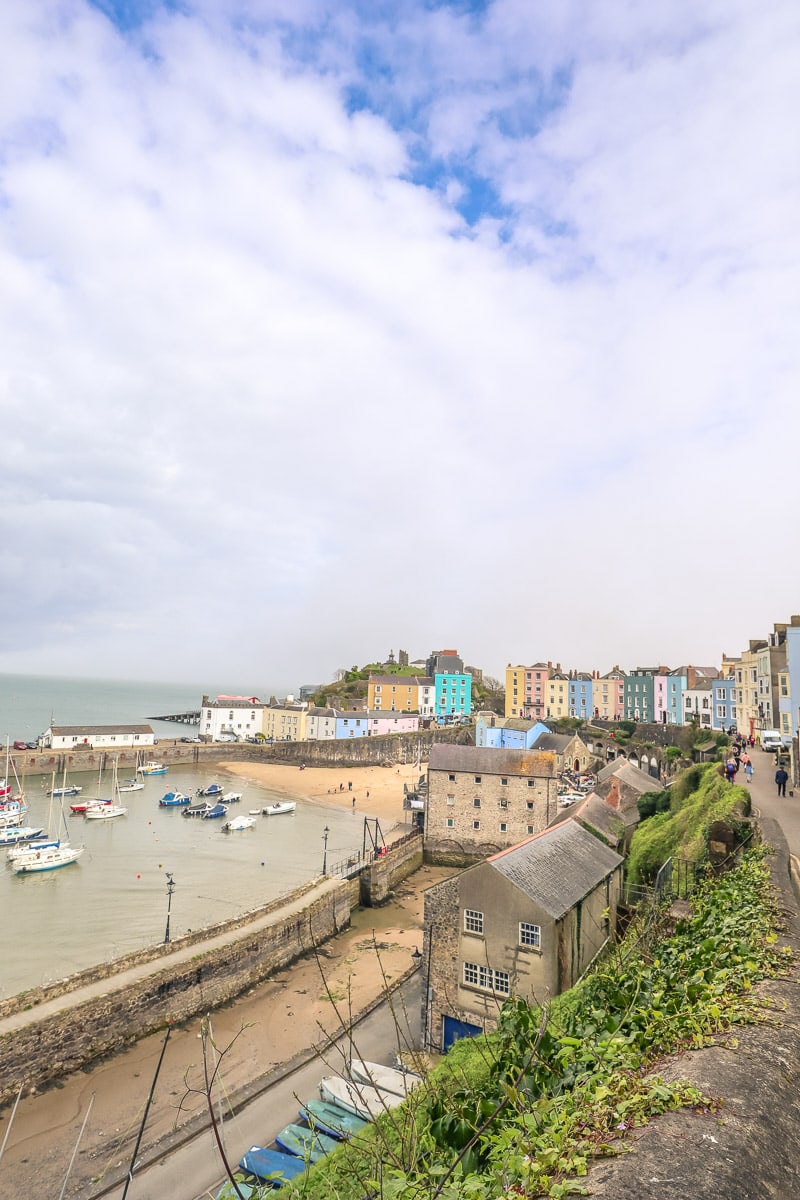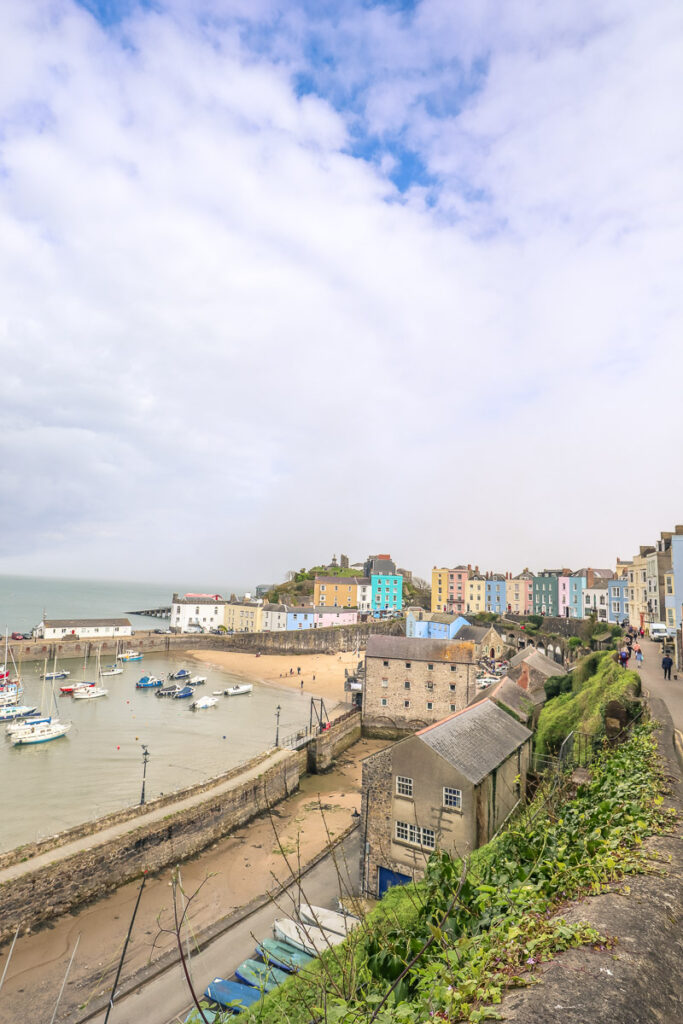 Tenby is a quaint little harbour town in the southwest of Wales. The locals say it's the prettiest seaside town in Wales, and we're inclined to agree with them! We loved our trip to Tenby this year. Wandering the pretty streets, looking out at jagged rock formations and of course, tucking into a delicious ice cream while looking out at the beach – what's not to love?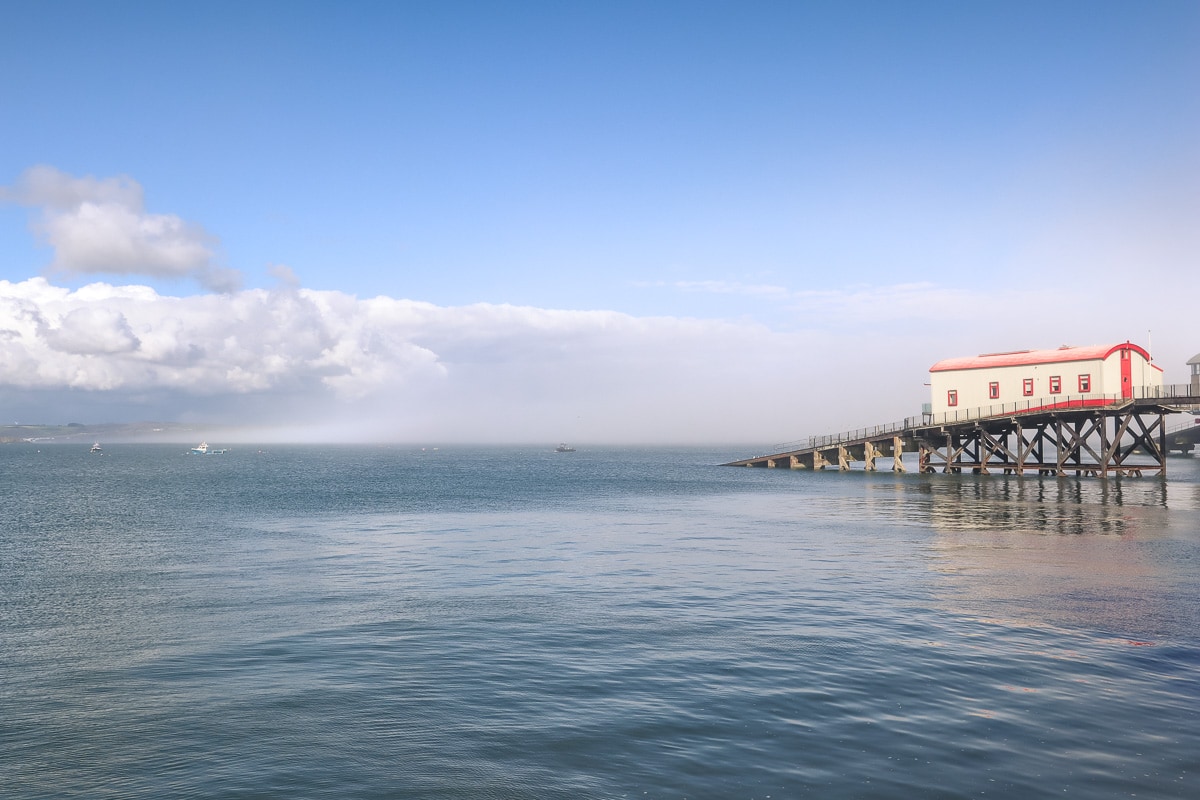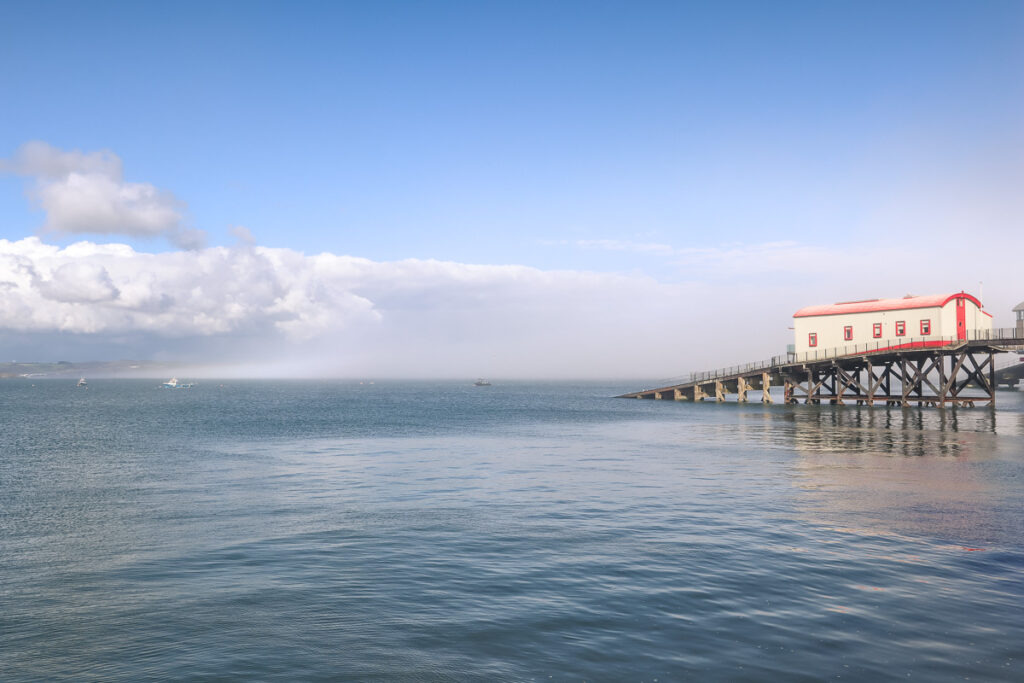 Tenby is known for its historic castle ruins, Georgian and Victorian-era architecture, and expansive coastlines with dramatic rock formations. There is an air of ease and calmness in this picturesque town, so if you're looking for somewhere to unwind and relax, Tenby's your place.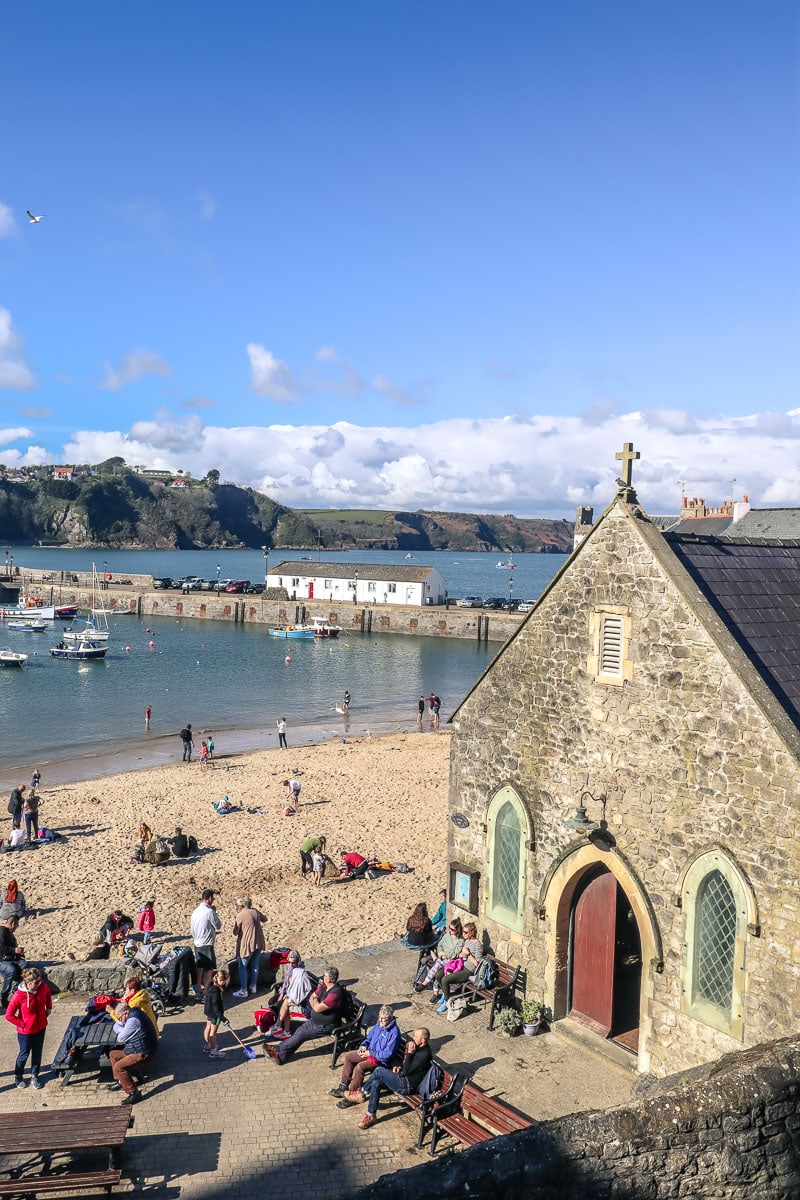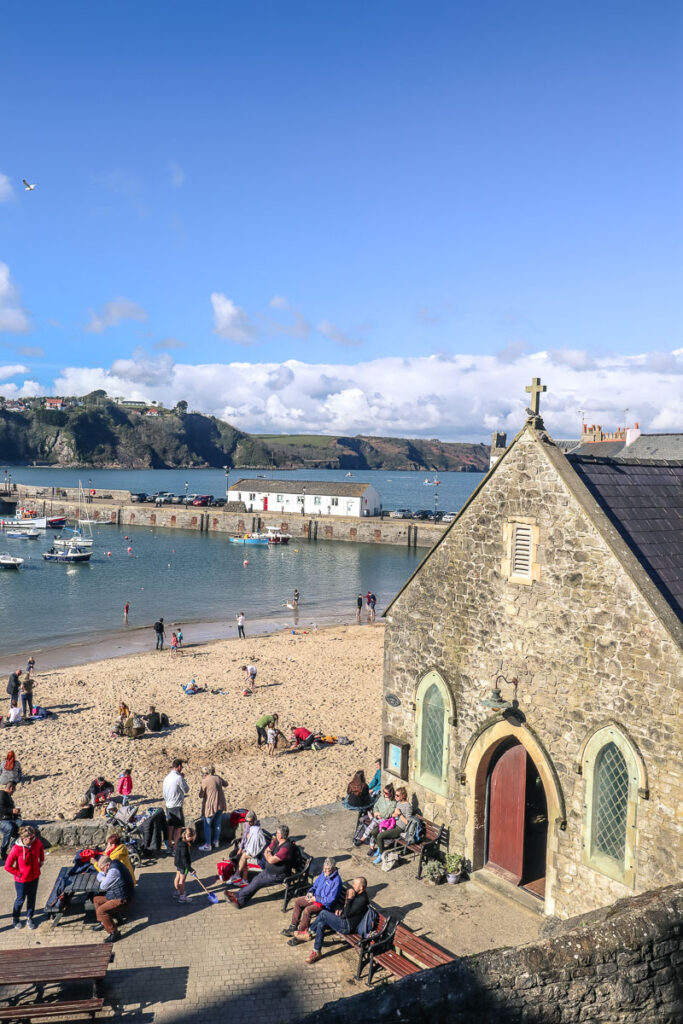 There are also lots of museums and attractions to explore, so you'll never be short of fun things to do in Tenby. If you're travelling with kids there are some interesting animal attractions to visit, as well as the immensely popular Dinosaur Park.
Not sure where to start? Our guide to the best places to visit in Tenby is guaranteed to help!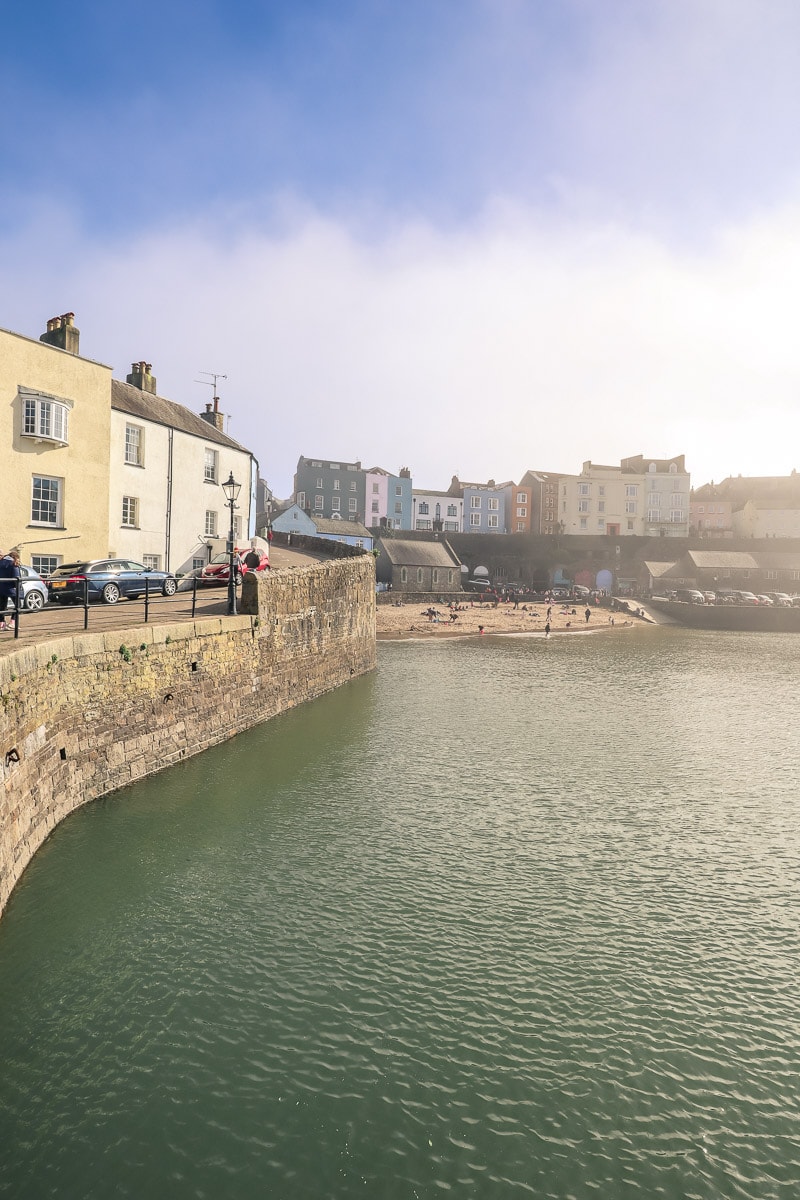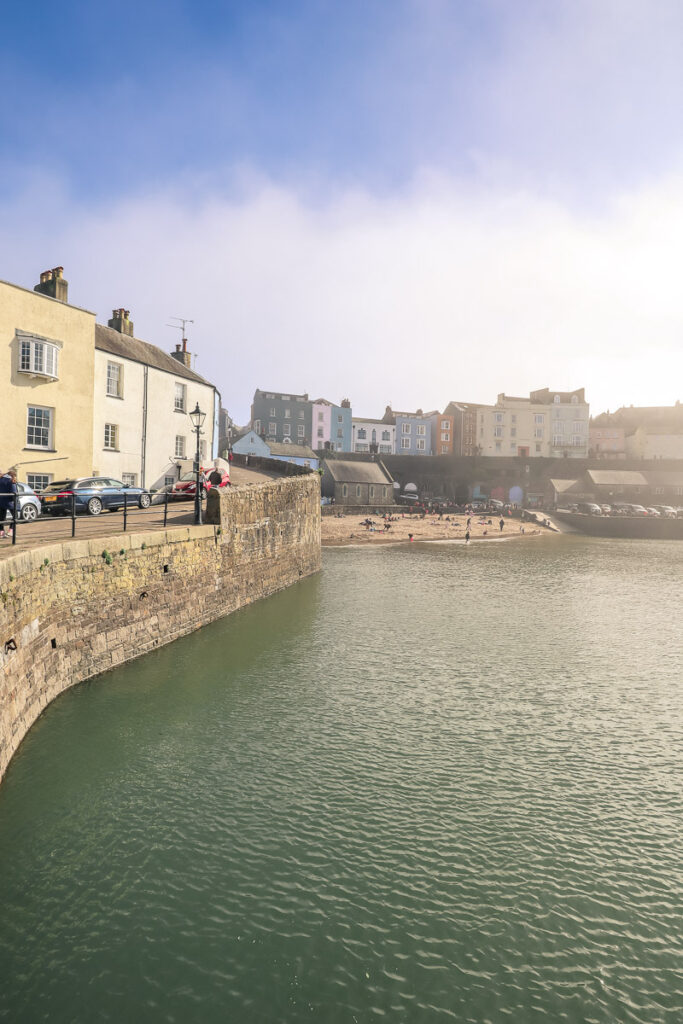 ---
10 Amazing Things To Do In Tenby, Wales
See Medieval History come to Life at Tenby Castle and The Old Town
No trip to Tenby would be complete without visiting the remains of Tenby Castle. Not much remains of the castle apart from a well-preserved small tower perched on a hill overlooking the award-winning Castle Beach and St Catherine's Island. You can also see the remains of the castle gateway as you cross the path up to Castle Hill from the harbour.
The Old Town is also a very important part of Tenby that shouldn't be skipped past. The city walls are Grade I listed, and are some of the most important standing medieval city walls in Britain. The best place to see them is from the east side, where they are in near perfect condition.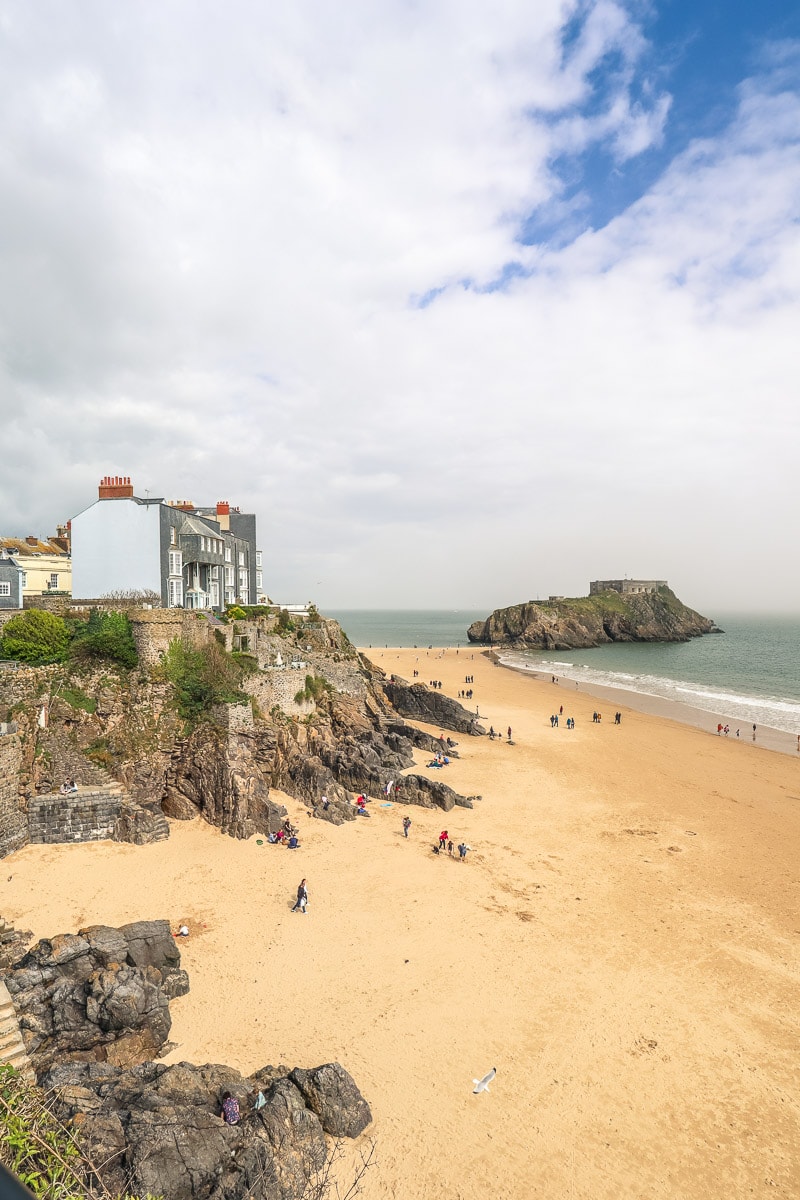 The Five Arches Gate is the main entrance to the Old Town. As you pass through the gate, you are welcomed onto a quaint cobbled street lined with stores and cafes.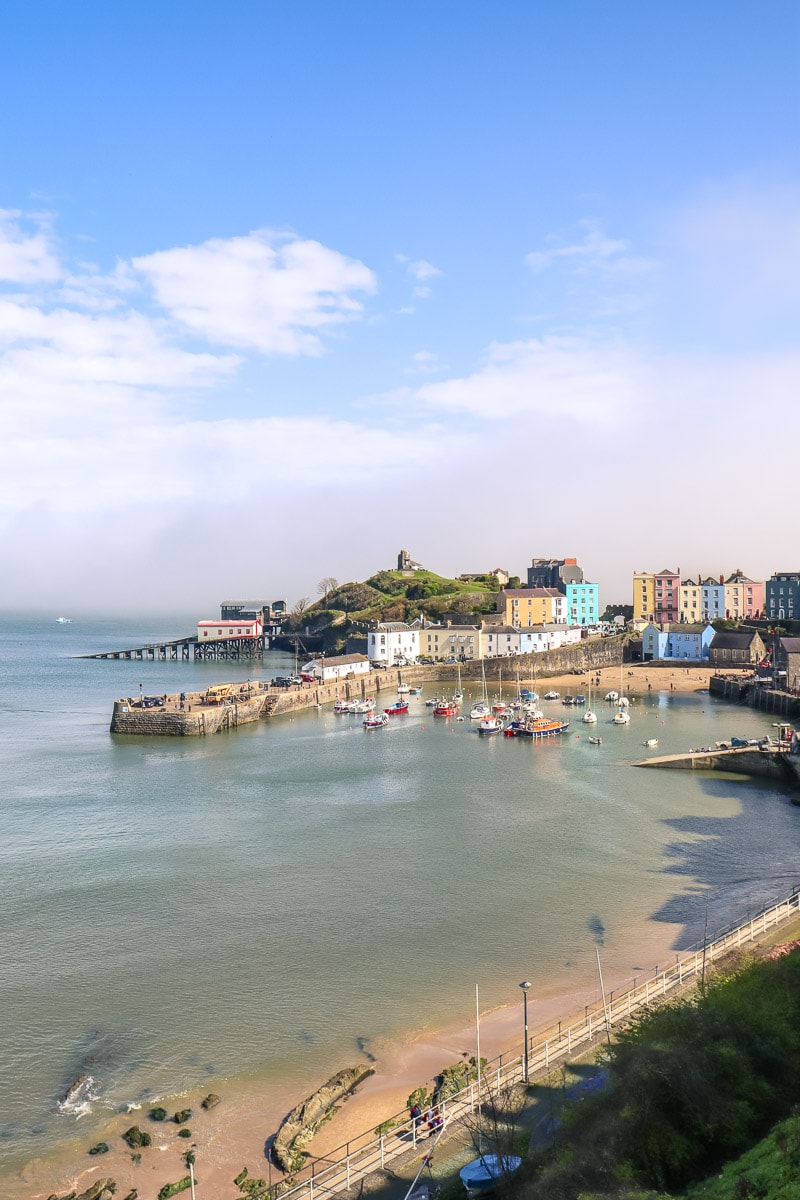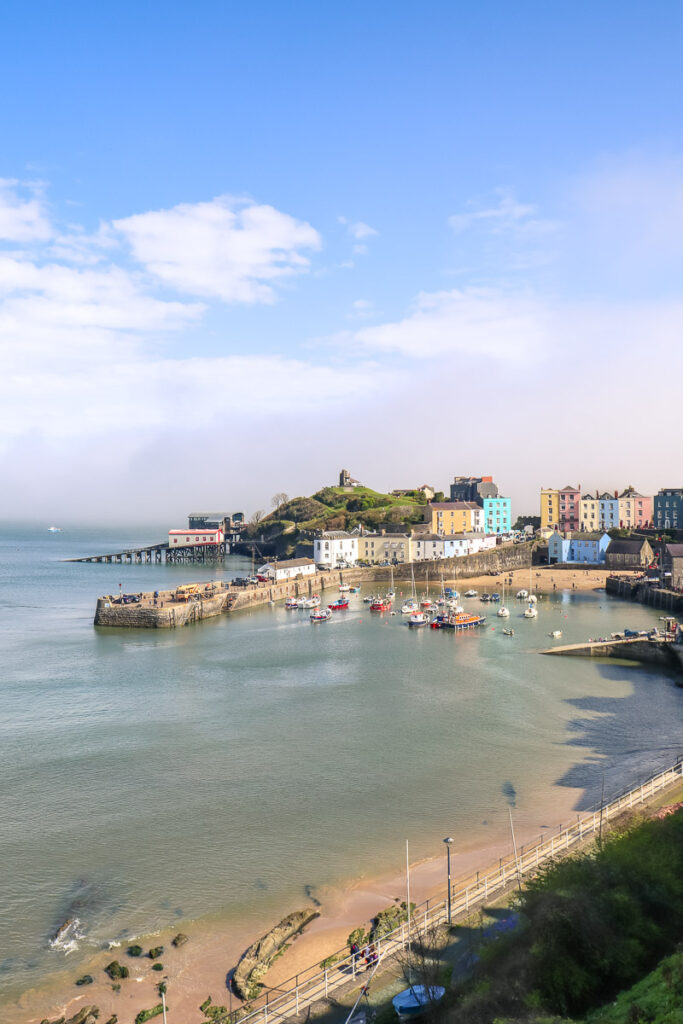 Another important historical site in the old town is the National Trust-owned Tudor Merchant's House. This 15th-century home has gone through conservation work and now functions as a museum showcasing what life looked like in the Tudor period. If you love history, it's one of the best places to visit in Tenby!
Stand-Up Paddleboard in Tenby Harbour
Nestled by the picturesque Tenby harbour is North Beach, which connects the old town and castle hill. This beach is the perfect place for small children and dogs to play.
It's also a great place to hire small sailing boats, stand-up paddle boards, and kayaks from Outer Reef. If you're new to stand-up paddle boarding, they also offer lessons to get you started!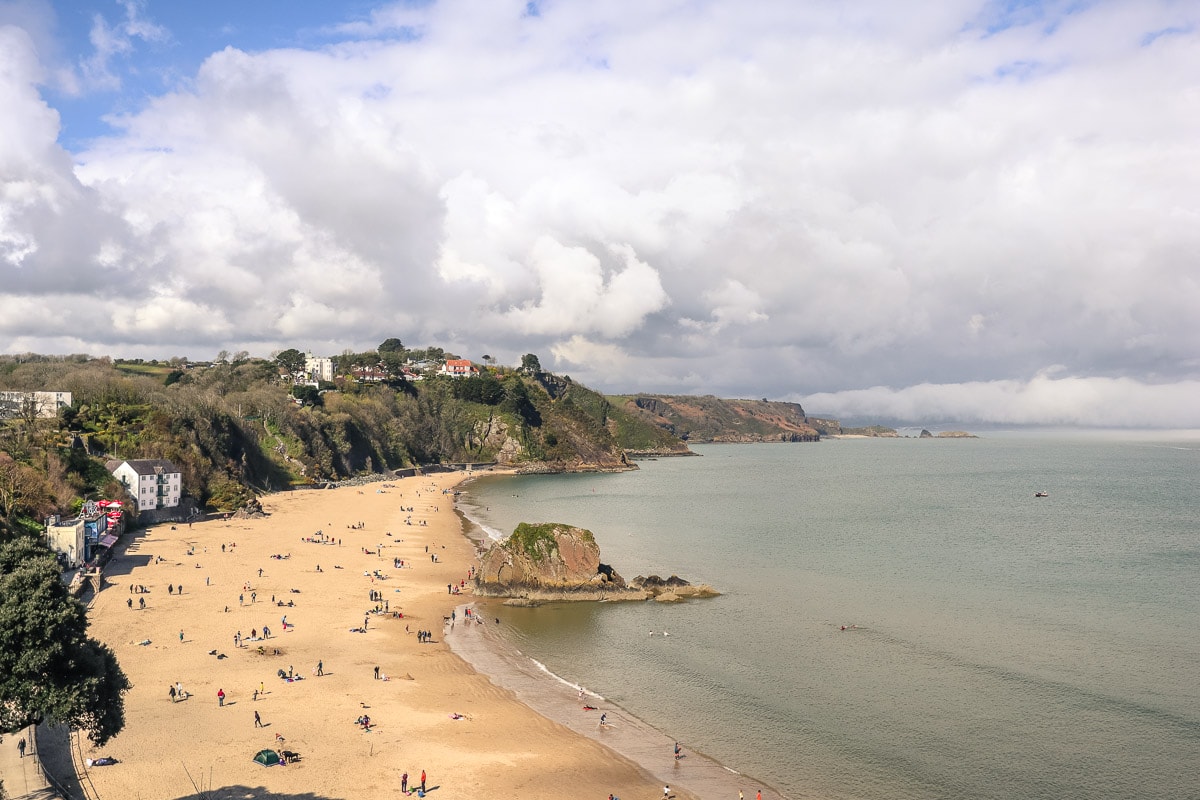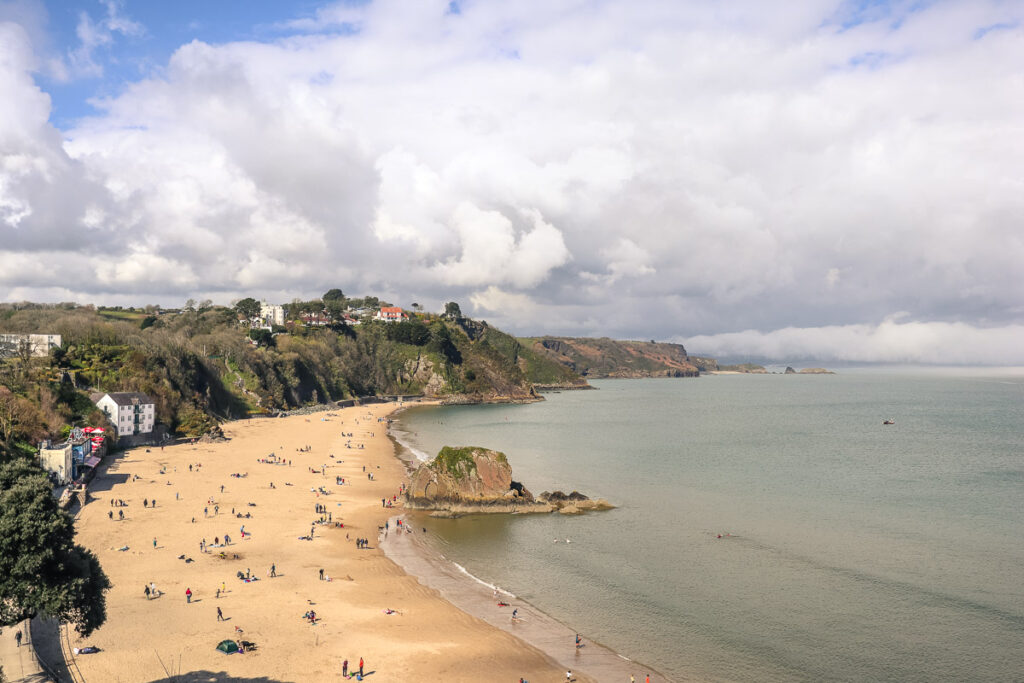 Enjoy Wales' Only Walking Safari at Manor Wildlife Park
If you're looking for things to do in Tenby with kids, then think about visiting Manor Wildlife Park. It's a great family attraction close to Tenby. This incredible walking safari zoo is on a mission to protect the world's most endangered species. They pride themselves on having as few boundaries as possible so the animals can roam free while still ensuring the safety of the visitors.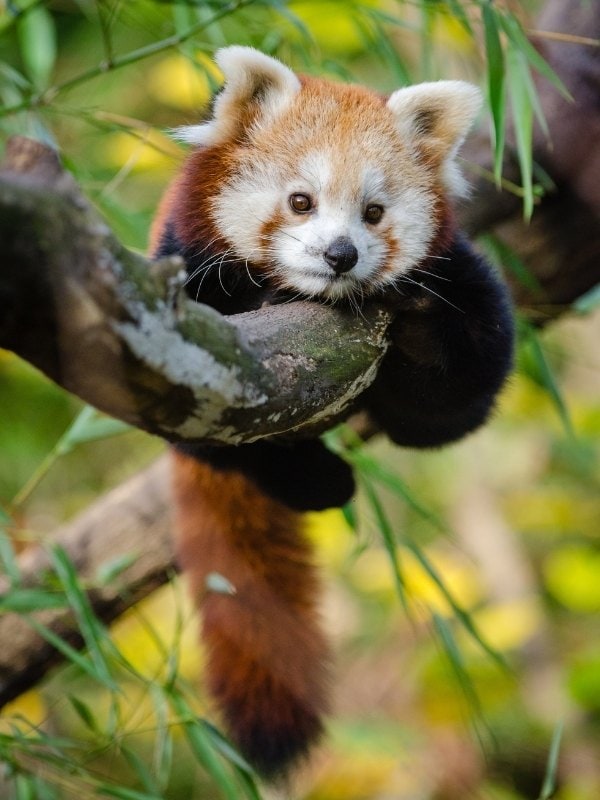 From wallabies and tigers to zebras, you'll find a huge array of animals tthere. Plus, there is a huge indoor play area, The Hay-Play Area, for the kids to enjoy while you put your feet up!
At Manor Wildlife Park, you can connect with the animals and their environments, and learn about their natural habitats and conservation efforts.
See the Rock Formations of Pembrokeshire Coast National Park
One of the best free things to do in Tenby is to take a walk through the stunning Pembrokeshire Coast National Park.
Some of the most iconic sites in the national park are the Stack Rock Pillars and the Green Bridge of Wales rock formations. These incredible natural arch rock formations are on the edge of the park in the Castlemartin military training area. You can access them via a path near Stack Rocks car park.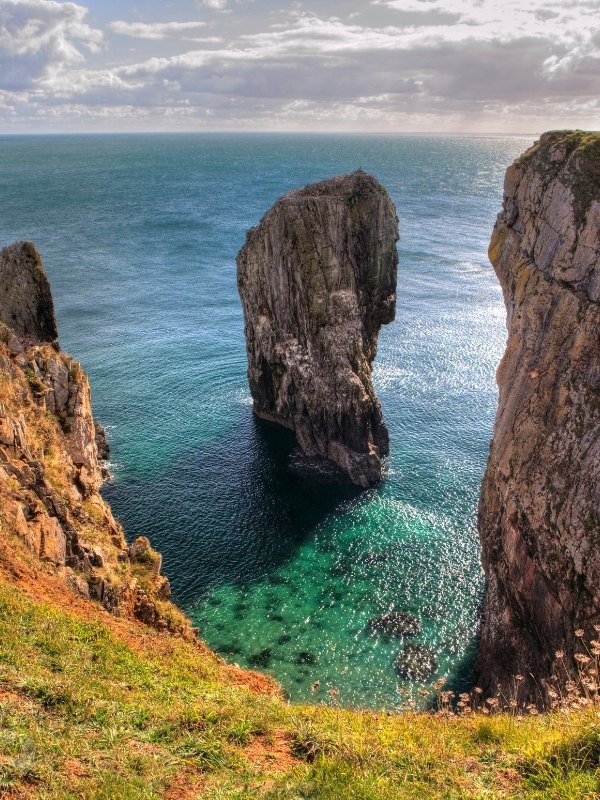 Because they lie off a military training area, the road is inaccessible some of the time. It is a good idea to check the Castlemartin Firing Notice to check firing times, as they close the road for these exercises.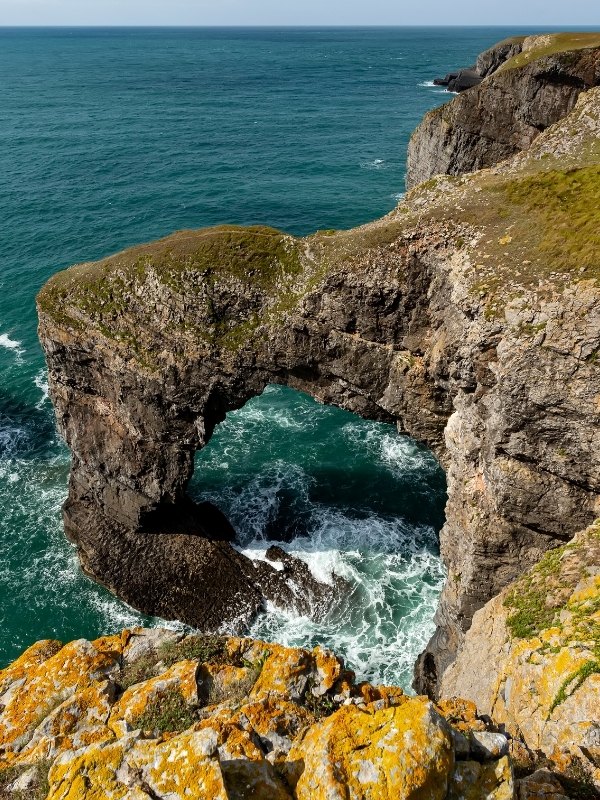 Explore Tenby's Stunning 'Blue Flag' Beaches
Blue Flag beaches are beaches that have been approved as environmentally friendly and sustainable. The areas around Tenby and West Wales have a number of these blue flag beaches, such as Castle Beach, North Beach, and South Beach.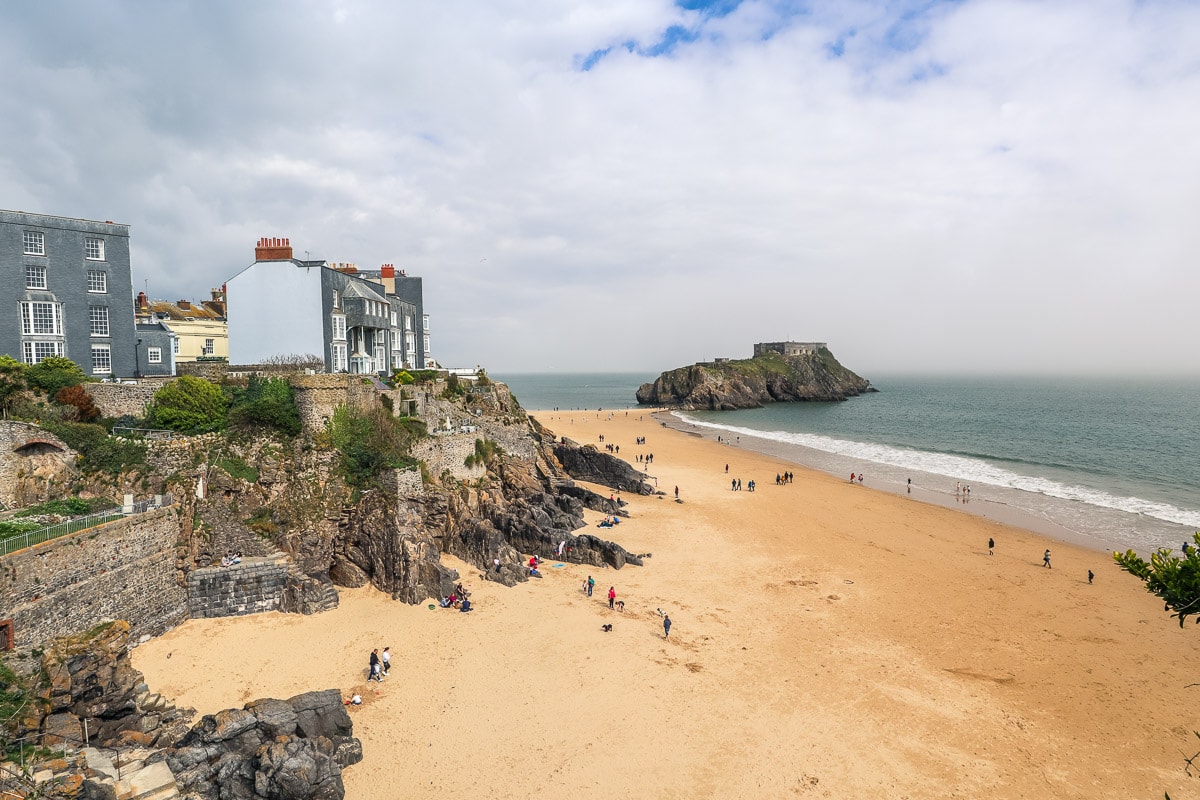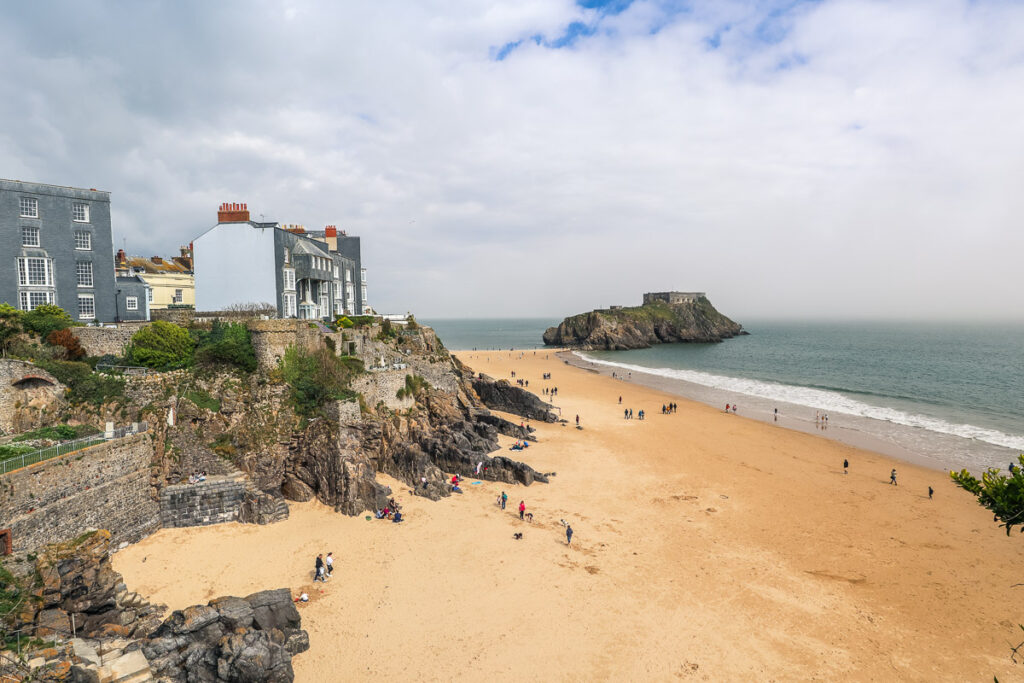 These beaches are the perfect places to enjoy a day splashing in the water, building sandcastles on the clean sandy beaches, or simply marvelling at the scenery with an ice cream!
Come Face to Face with Dinosaurs at the Dinosaur Park
If you're looking for fun things to do in Tenby with kids, then how about a visit to the Dinosaur Park? With an outdoor play park, mini-golf, go-karts, and bumper boats, you'll find lots of activities to keep you and the family busy.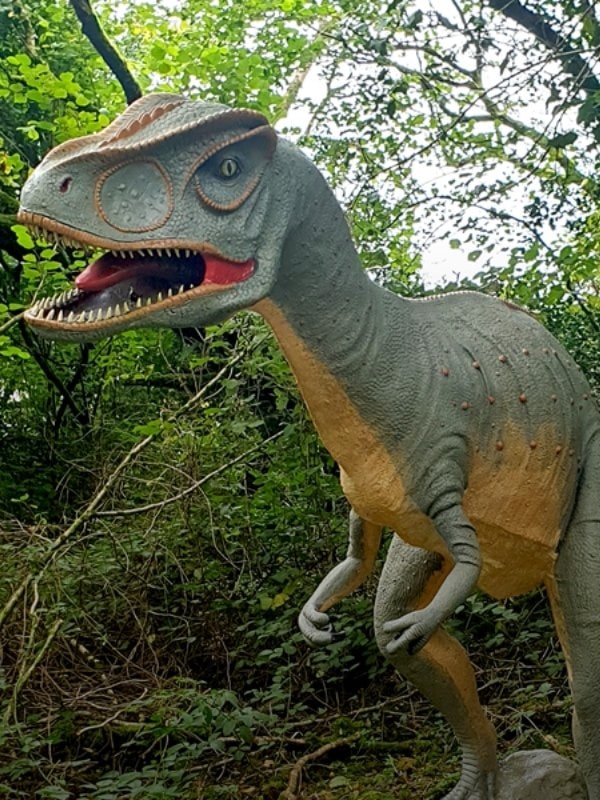 The dinosaur trail is the main attraction, which takes you through a woodland path past 30 huge dinosaur statues. From Velociraptors and Brachiosaurus to the magnificent T-Rex, you'll find plenty of prehistoric creatures lurking in the trees!
Explore Caldey Island and its Monastery
Caldey Island is known for being one of Britain's holy islands. Today, Cistercian monks still live and work at the monastery on the island, where they continue their Celtic traditions.
The monks are known for their production of lavender perfume, shortbread, and chocolate, amongst other things. Their homemade products can be bought from the village or the Caldey Island Shop in Quay Street Tenby. Tours are available of the monastery but only for men.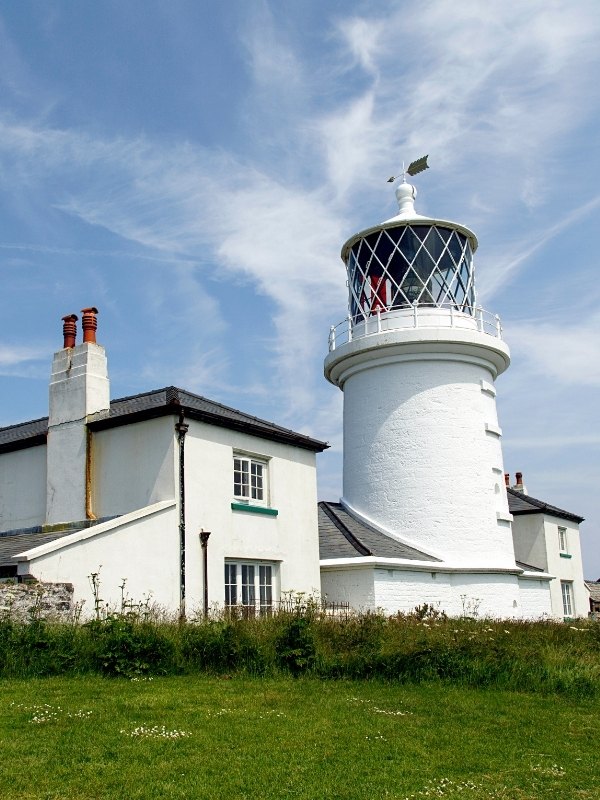 Many visitors also take a boat trip to the island as it's known for its seal population, who have taken residence on the Atlantic side of the island. Some boat tours don't dock at the island, but merely take you within viewing distance of the seals.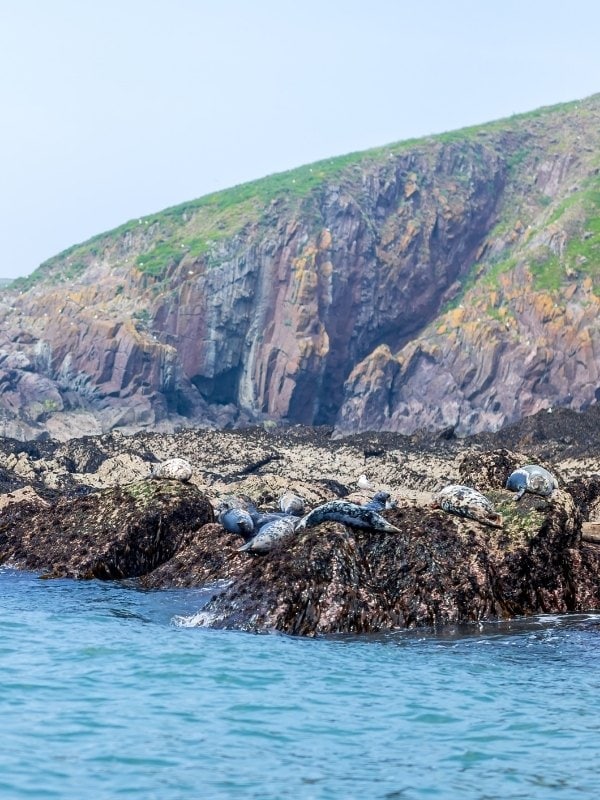 If you fancy visiting the island, boats leave every 15 minutes from Tenby Harbour, and tickets can be purchased at the Caldey Island kiosk.
Try Some Local Craft Beers at Tenby Brewing Co
If trying some independently brewed craft beers sounds like your idea of fun, definitely stop by Tenby Brewing Company. They have been creating craft beers since 2015 using nothing but the best quality ingredients.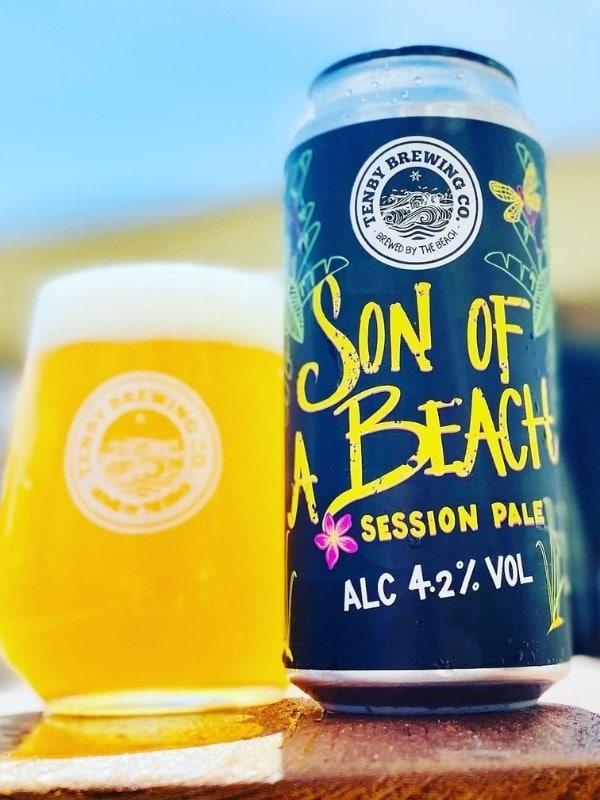 Their brewery also has a delightful beer garden where you can enjoy a refreshing beer and some street food. This is such a great place to enjoy the views looking out over the Tenby Harbour too.
Take a Day Trip to Kidwelly Castle
If you're willing to travel a little way out of Tenby, then head over to Kidwelly Castle, a well-preserved Norman Castle less than an hour out of Tenby. It was created as a defence castle against the Welsh but it was conquered many times.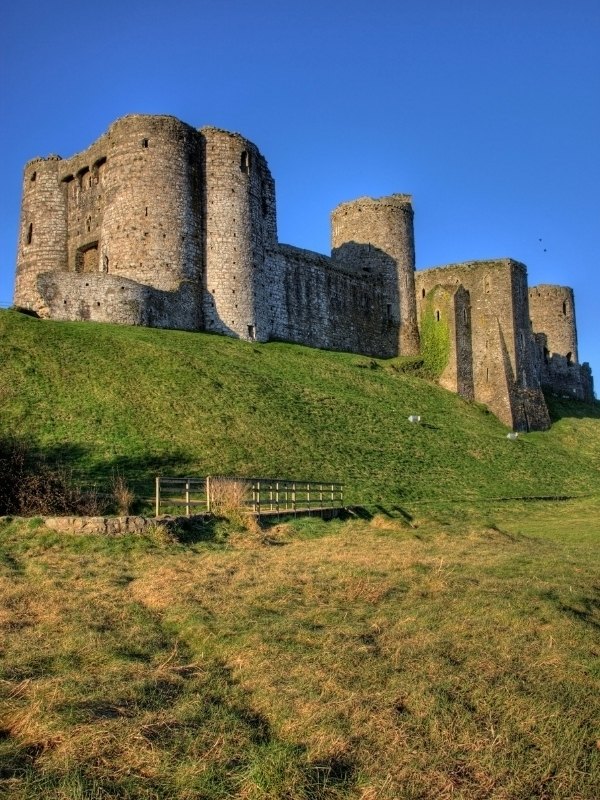 Today the castle has retained most of its structure and it's clear to see how it would have looked in its prime.
It's most famous for being the castle used in the opening scene of Monty Python's The Holy Grail. This is definitely one of the best things to do near Tenby for movie fans!
Check Out Local Art and Culture at the Tenby Museum & Art Gallery
The Tenby Museum & Art Gallery is a small and charming museum in Tenby that makes a great rainy day activity. Founded in 1878, it's one of the oldest independent museums in Wales.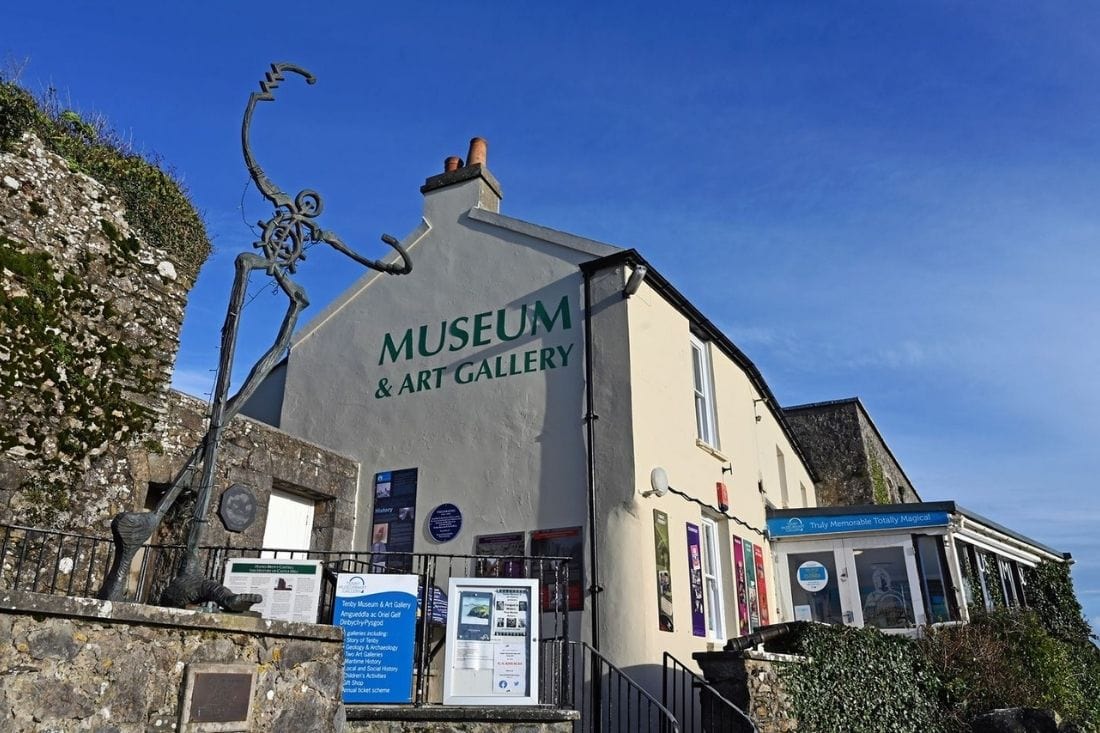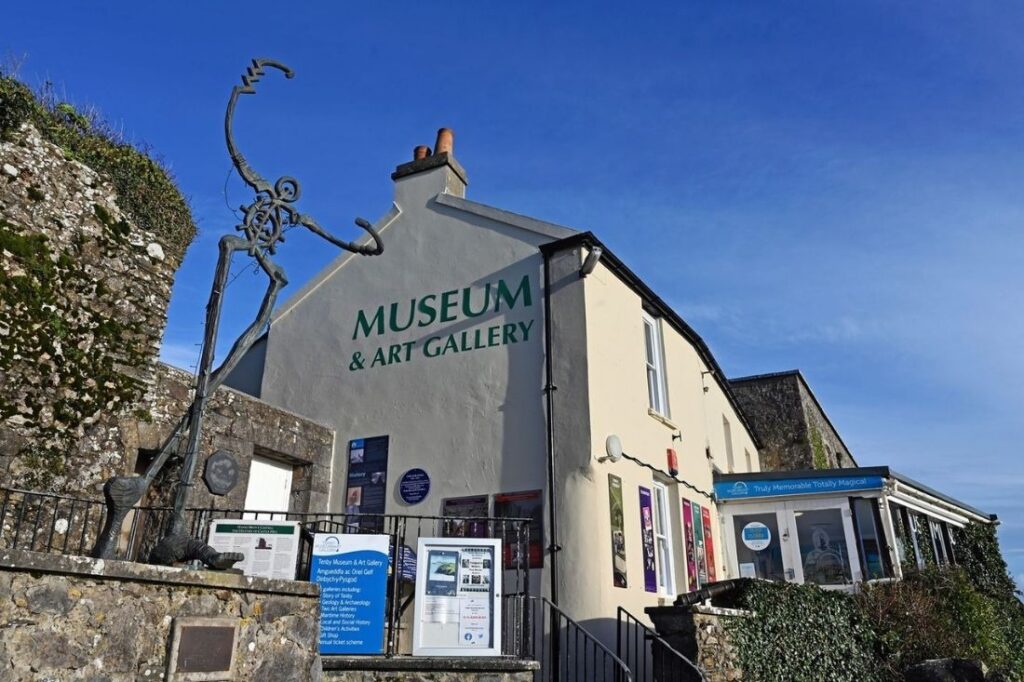 Visitors can explore exhibits detailing the town's history and marvel at fine art paintings from some of Britain's notable artists. There are also special exhibits on display from time to time, so it's best to check the events calendar to see what's on.
---
Where to stay in Tenby
Located in the heart of Tenby, this gorgeous four-star hotel is just a 12-minute walk from the beach. This grand period house still retains some of the original features from Penally Abbey such as ornately decorated doors, antique furniture, and sweeping windows.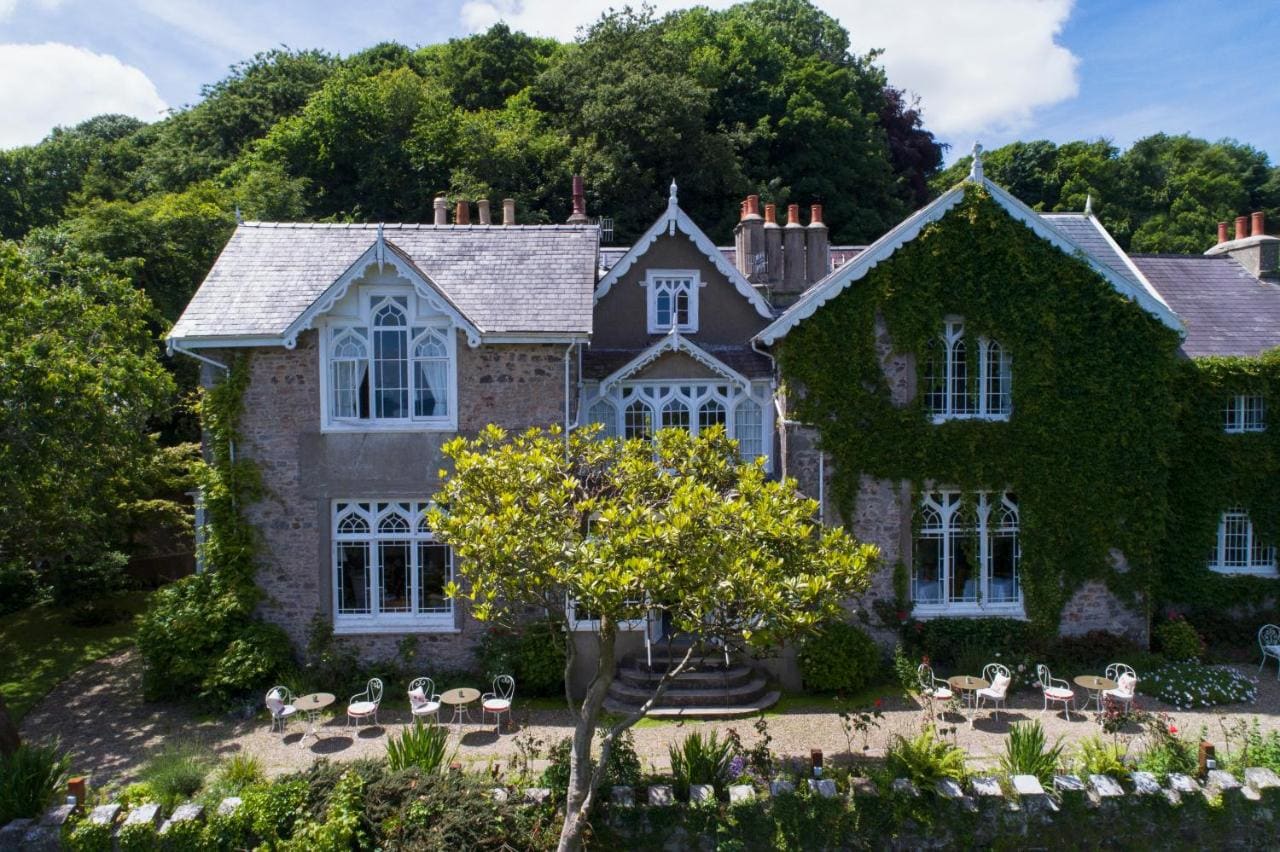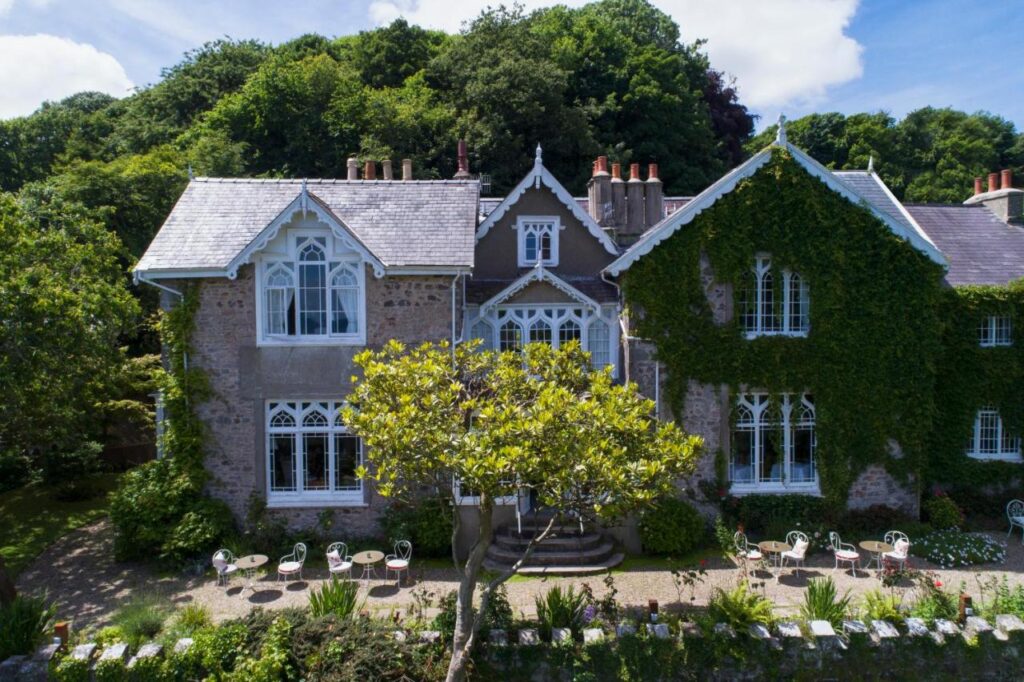 Although a historic home, the rooms have been refurbished using modern fixtures and fittings, and some rooms even have views overlooking the Camarthen Bay. The restaurant provides the perfect backdrop for a romantic candlelit dinner.
Check prices and availability at Penally Abbey Country House Hotel here.
If you want to stay somewhere close to the action in Tenby, then look no further than the Sunny Bank Guest House. This four-star bed and breakfast is located in the centre of Tenby, just a short walk from the beach.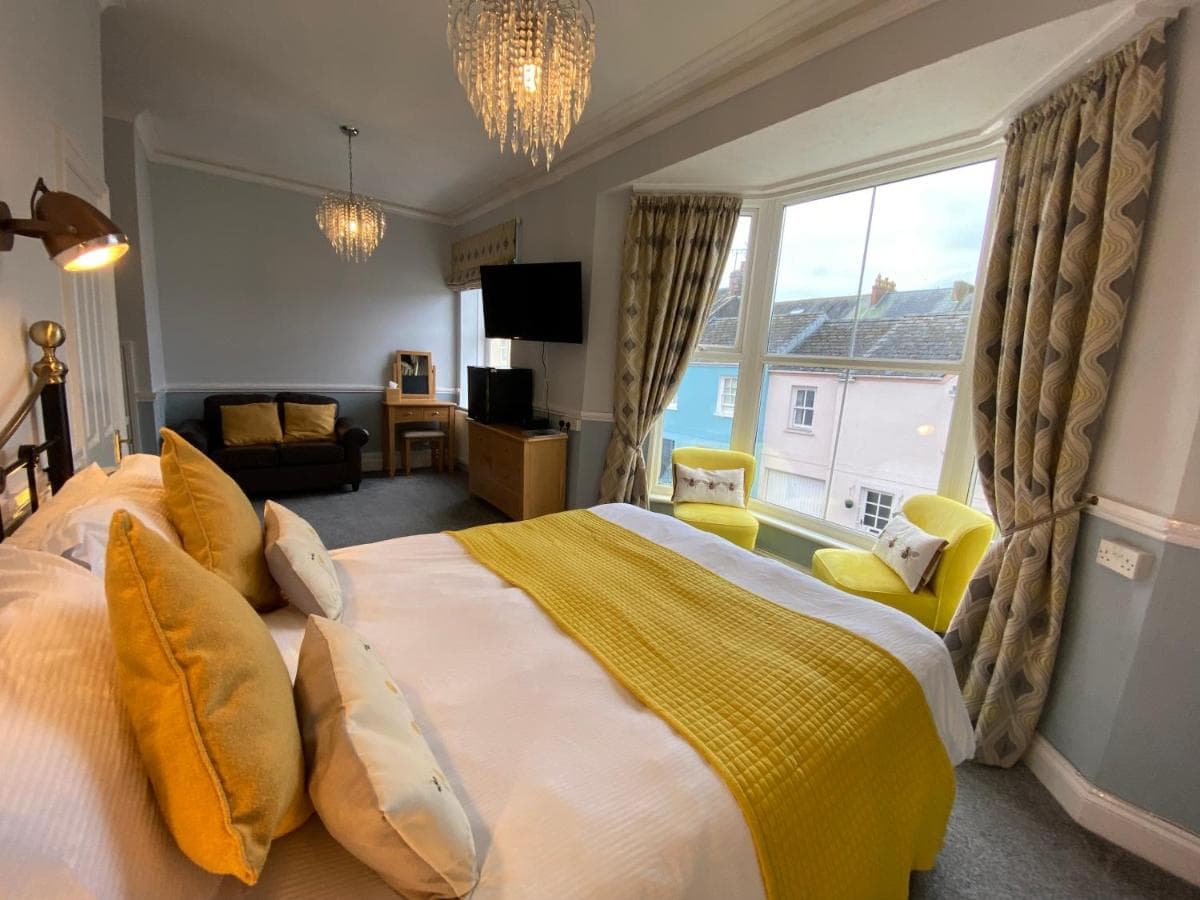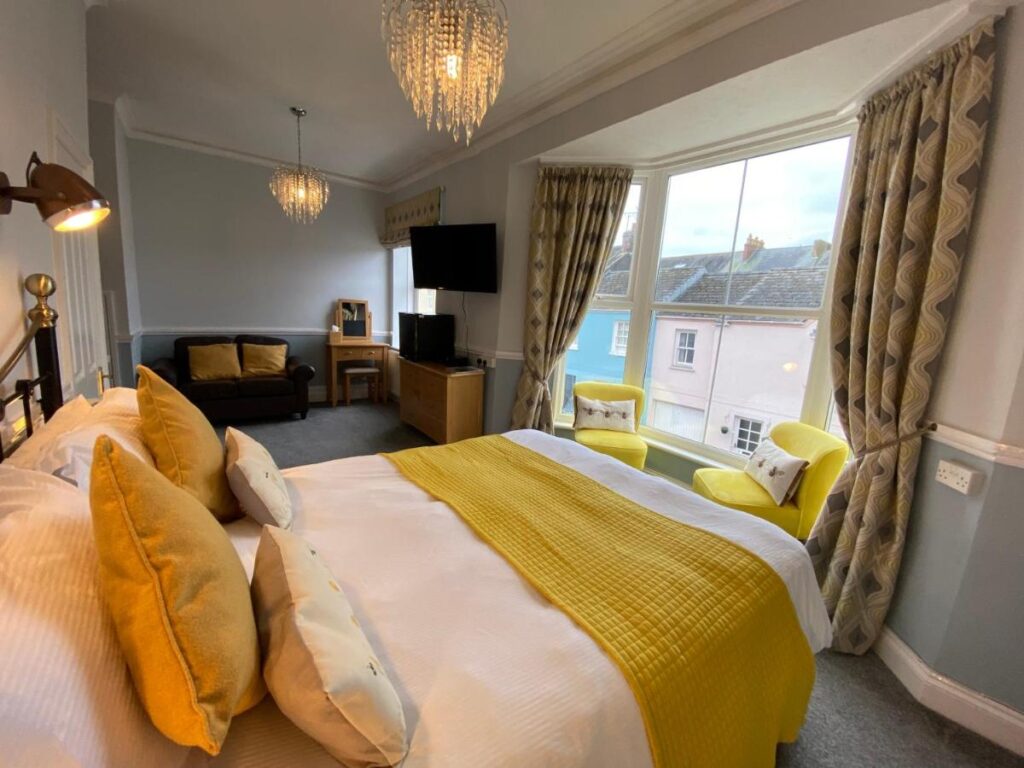 Each of the bedrooms has been individually styled and features soft, cosy furnishings. This 19th-century house has a traditional dining room where they serve a great breakfast each morning.
If you fancy eating something a little low-key, Piper's Fish and Chip shop is a five-minute walk away and they serve some of the best fresh seafood in town.
Check prices and availability at Sunny Bank Guest House here.
With beautiful sweeping views over the Taf Estuary, Dylan Coastal Resort offers spacious and luxurious self-catered accommodation in a variety of lodges. Around a 30-minute drive from Tenby, this is a great option if you're travelling as a family and want the option to cook some of your own meals.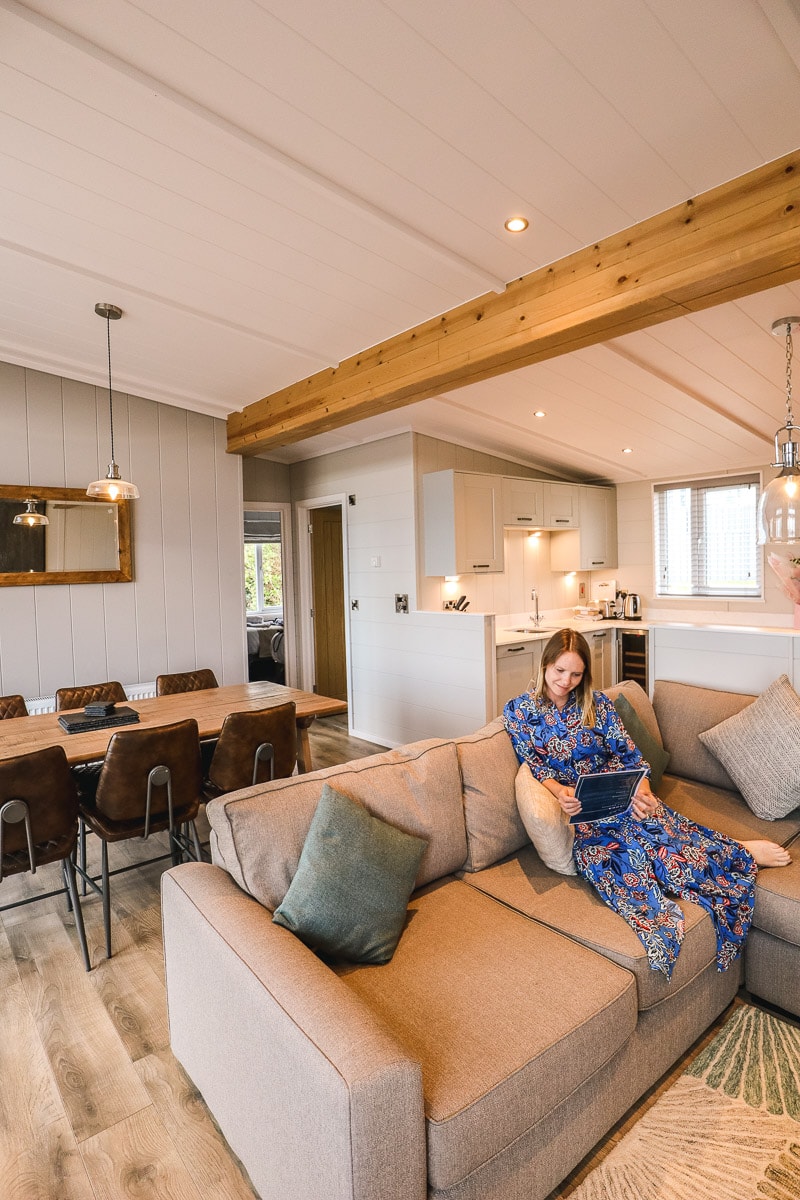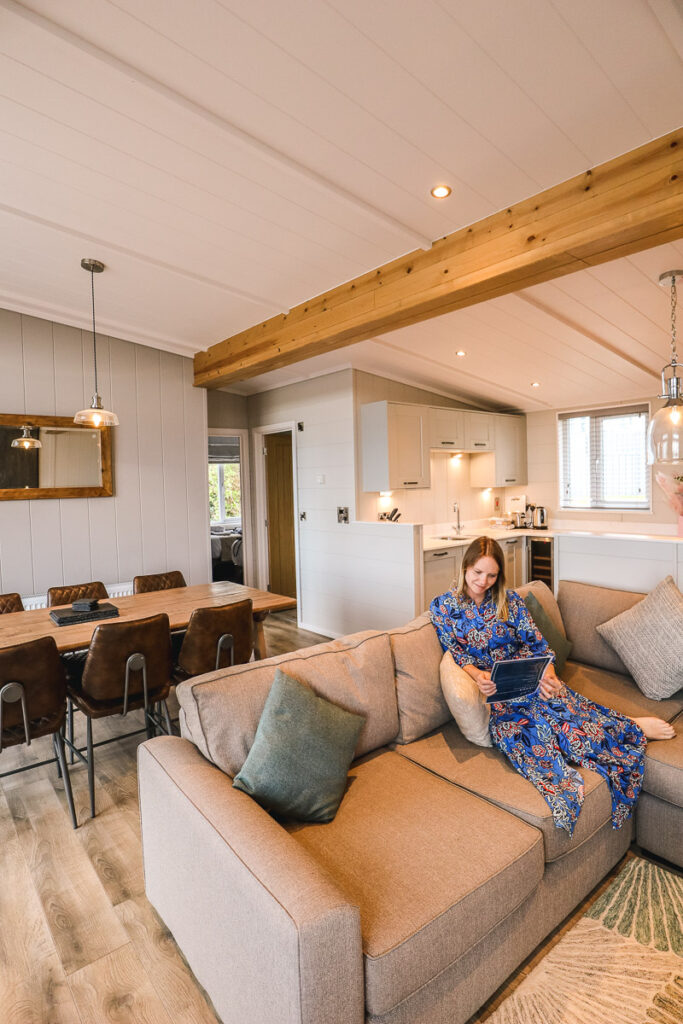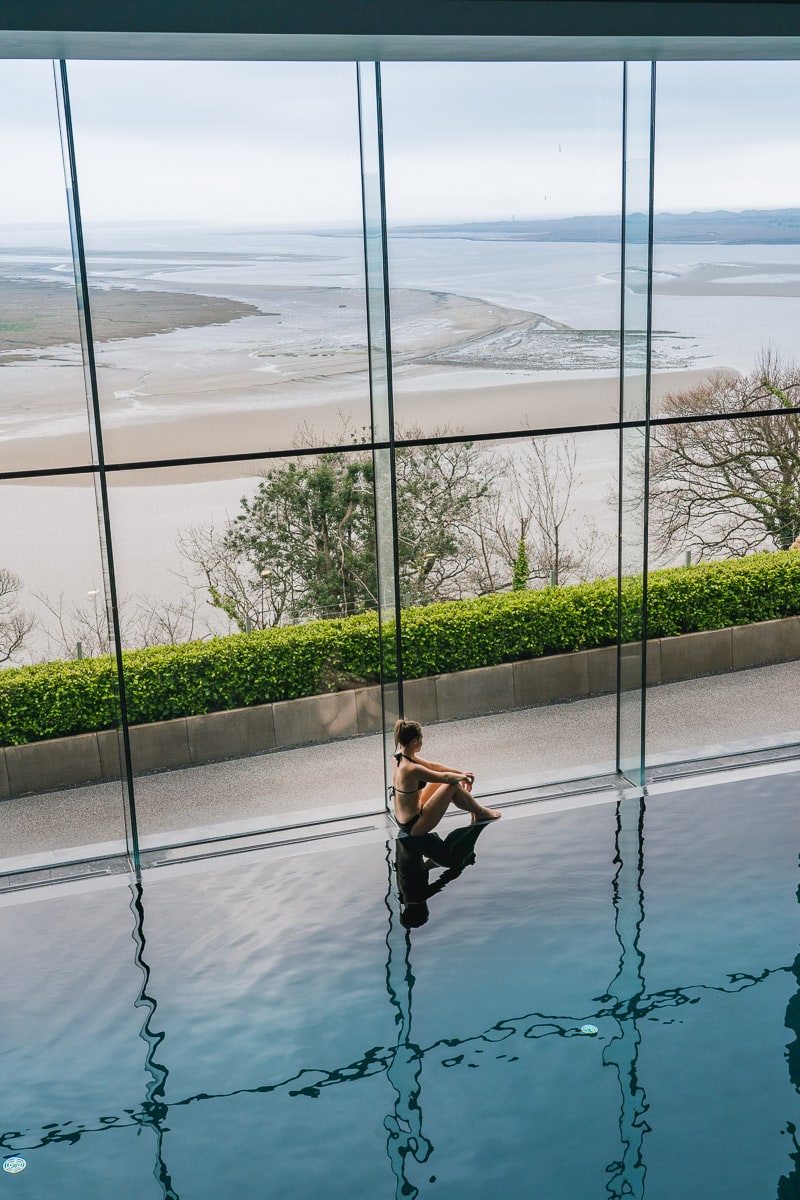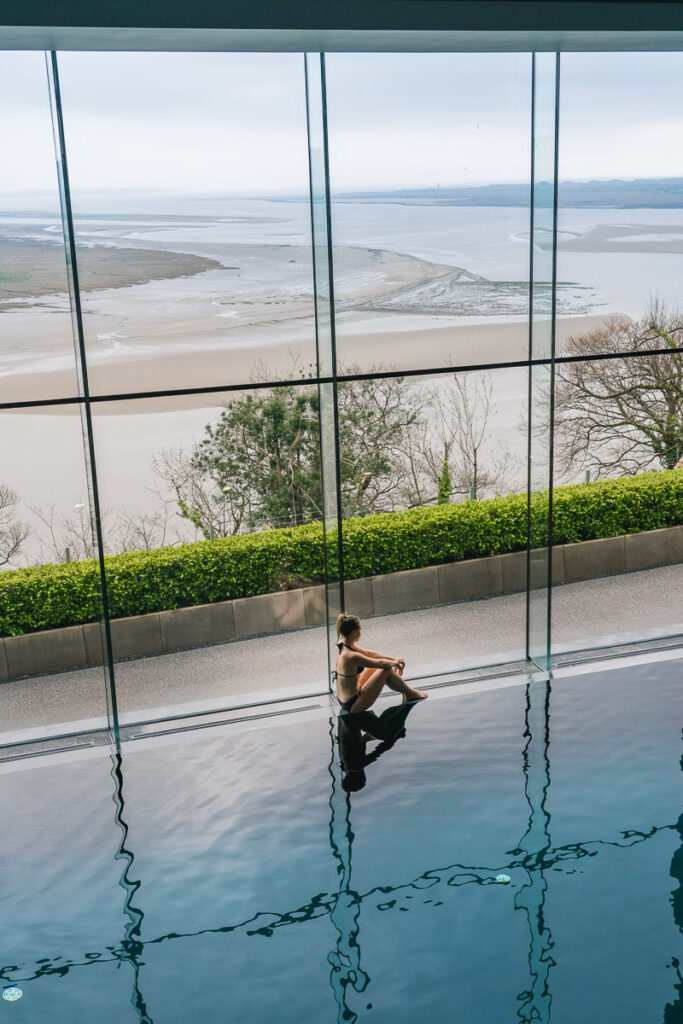 Forget preconceptions of 'holiday parks' though, this resort is high-end with a top spa, infinity pools, great restaurant and more. Many of the lodges have hot tubs, and the interiors will have you wanting to redecorate your house!
True to its name, the Panorama Hotel has panoramic views overlooking Tenby's golden South Beach and towards Caldey Island.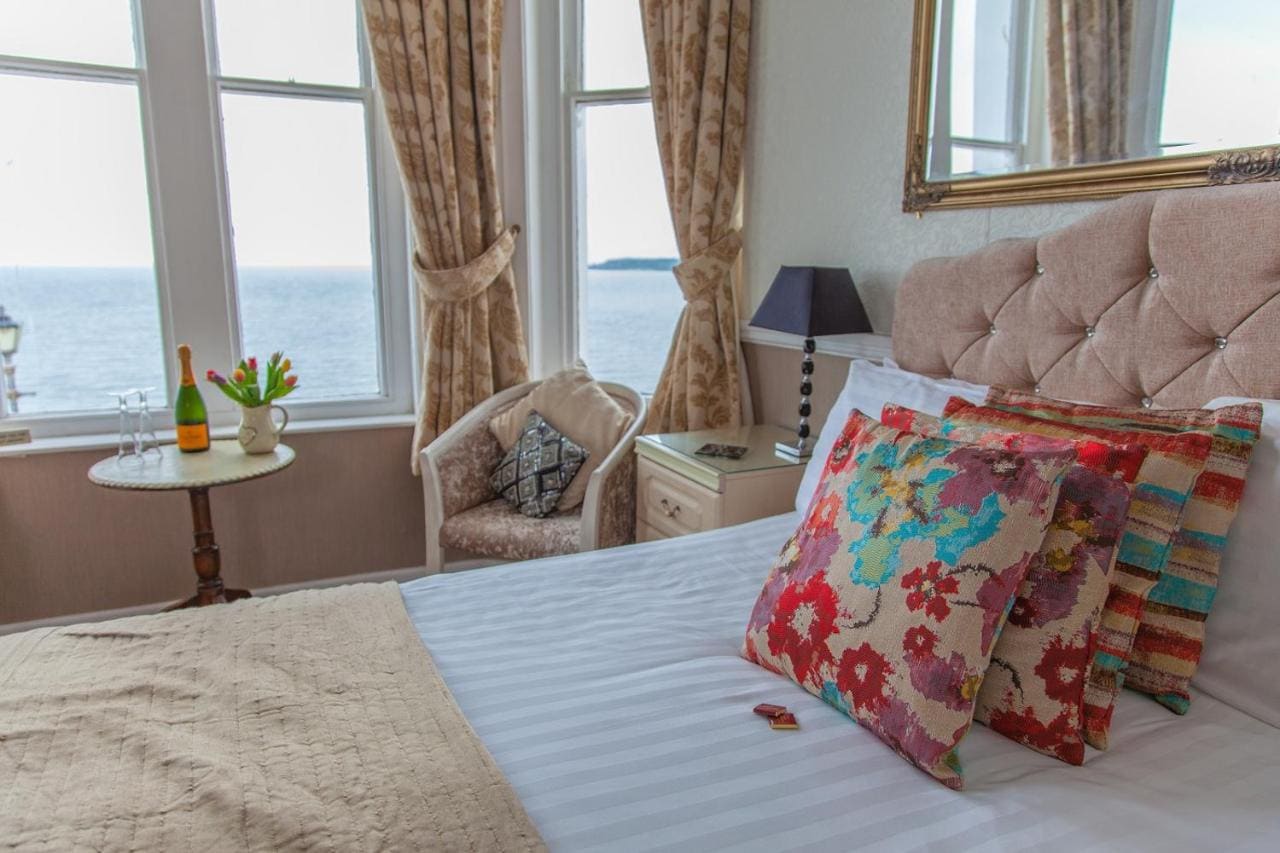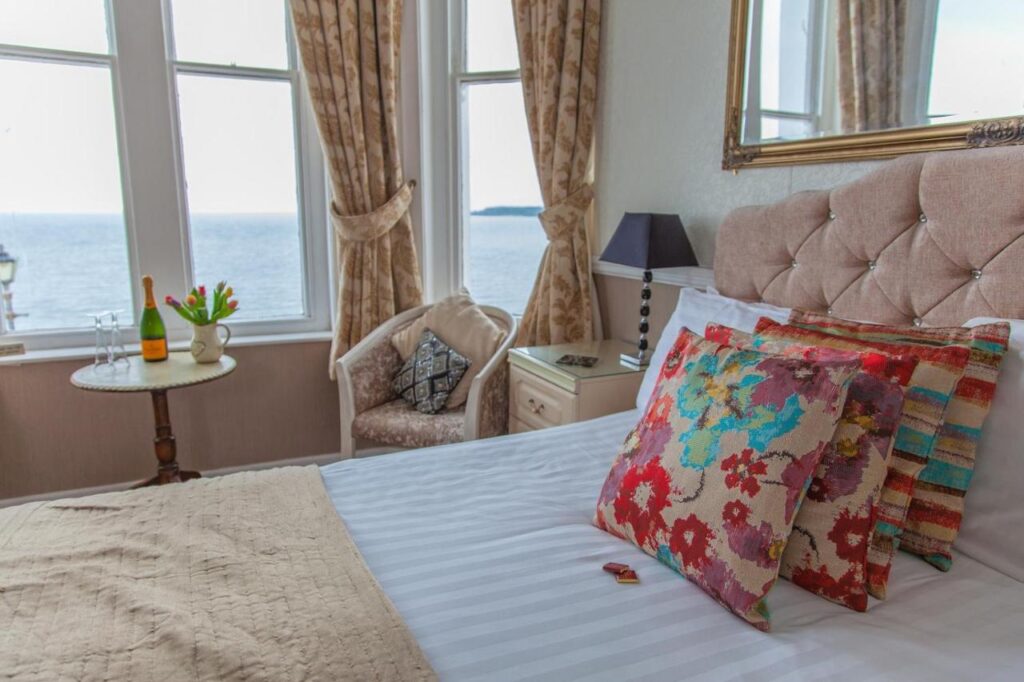 Set in a Victorian terraced house, each of the rooms has been individually decorated, featuring traditional elements with a modern finish.
The hotel also boasts an award-winning breakfast which is served from the stunning dining room that looks over the Bristol Channel. It's set in a quiet location just on the outskirts of town, with Tenby Railway Station only 500 meters away.
Check prices and availability at Panorama here.
---
We hope you've enjoyed finding out about all the amazing things to do in Tenby, South Wales. Whether you're looking for family fun, historic castles, or stunning sandy beaches, you'll find there's something for everyone in Tenby!
If you're looking for other great things to do in Wales, check out our guides to Michelin starred restaurants in Wales and some of the most unusual places to stay in Wales.
Enjoyed this post? Pin it for later…