From cities and mountains, to beautiful beaches, experience the best of Scotland in this amazing 10-day Scotland itinerary.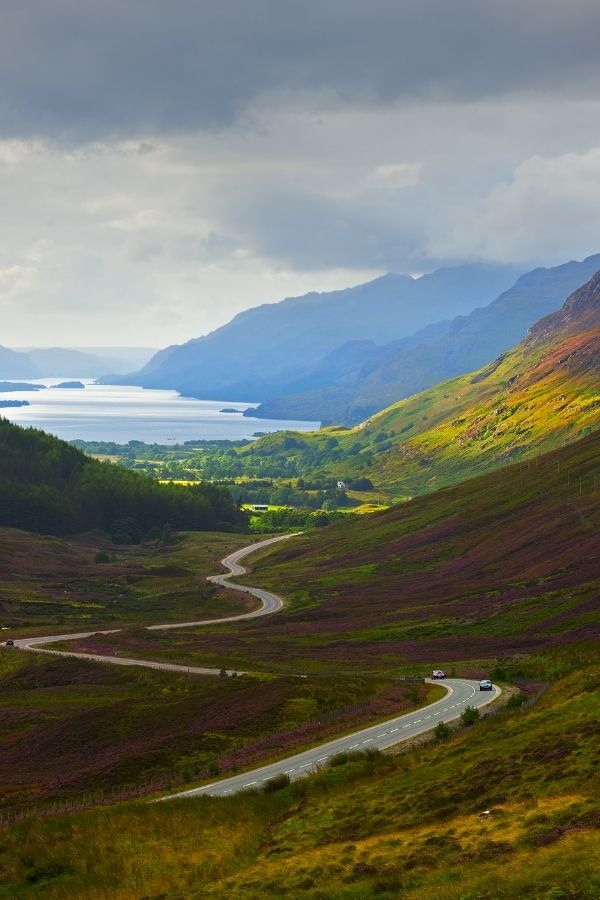 Ah, Bonnie Scotland! This ancient land is packed full of treasures, from romantic hilltop castles to mysterious fairy glens. Steeped in ancient history, and home to some of the most dramatic landscapes in the UK, Scotland is the ideal place to get away from it all. You'll find cultural and natural attractions in abundance, meaning there's something here to suit all tastes.
First time visitors to Scotland are often surprised by just how wild this country is! With some of the largest and finest wilderness areas in Western Europe, this is prime territory for wildlife watching. You may catch a glimpse of golden eagles, otters, seals, and even whales during your 10 days in Scotland. What's more, dotted around this beautiful landscape are quaint towns, imposing castles, and some of the best restaurants in the UK. What's not to love?!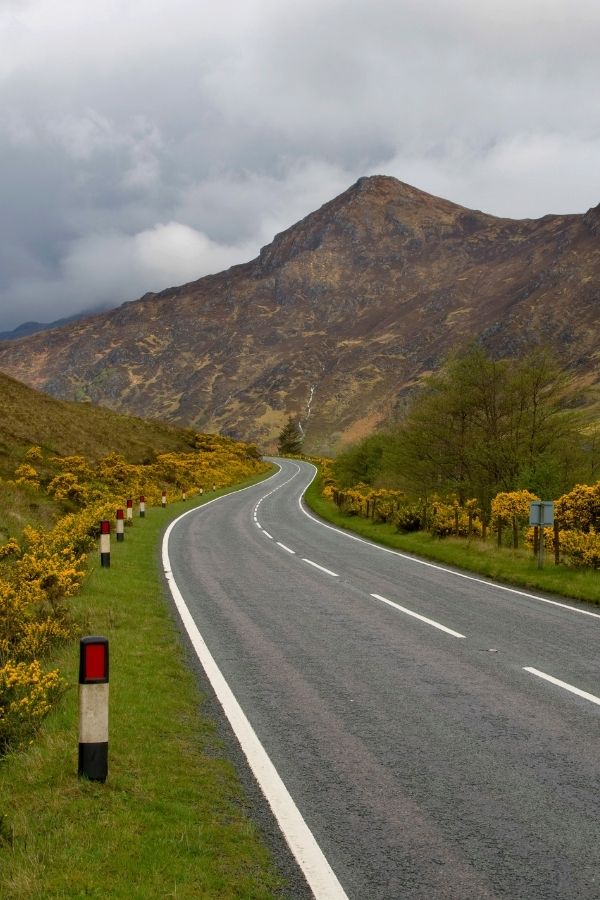 The only problem with planning a Scotland road trip is figuring out how to pack it all in! To help you make the most of your adventure north of the border, we've put together an awesome 10-day Scotland itinerary. This route takes in some of our favourite spots in the country, whilst still leaving enough time for you to sit back and enjoy the ride. Before you plan your trip, be sure to read our guide to the best time to visit Scotland, as well as our 32 reasons to visit Scotland. It was hard to narrow it down to just 32!
---
The Ultimate 10-Day Scotland Itinerary
1 day in Glasgow
As Scotland's cultural capital, Glasgow is the ideal place to start your journey. Having shaken off its rough-and-ready reputation, Glasgow is now a cultural and artistic hotspot, known for its fabulous art scene and its beautiful architecture. Don't miss the stunning Kelvingrove Art Gallery and Museum, take a wander around the Glasgow Botanic Gardens, or marvel at the fabulous Gothic cathedral.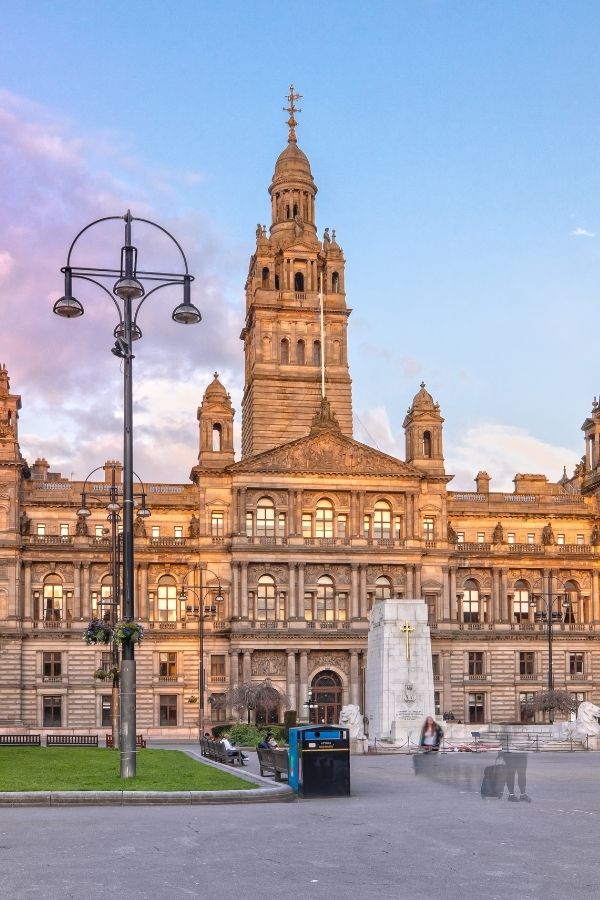 In the evenings, you'll be spoilt for choice – Glasgow's West End has a variety of live music and theatre venues so there's no shortage of evening entertainment. It's also a foodie heaven, with delicious produce straight from the highlands and lochs, and craft ales from the local breweries. There's also a great food market in Glasgow, so squeeze that in too if you have time! This is the ideal city to start your Scottish adventure!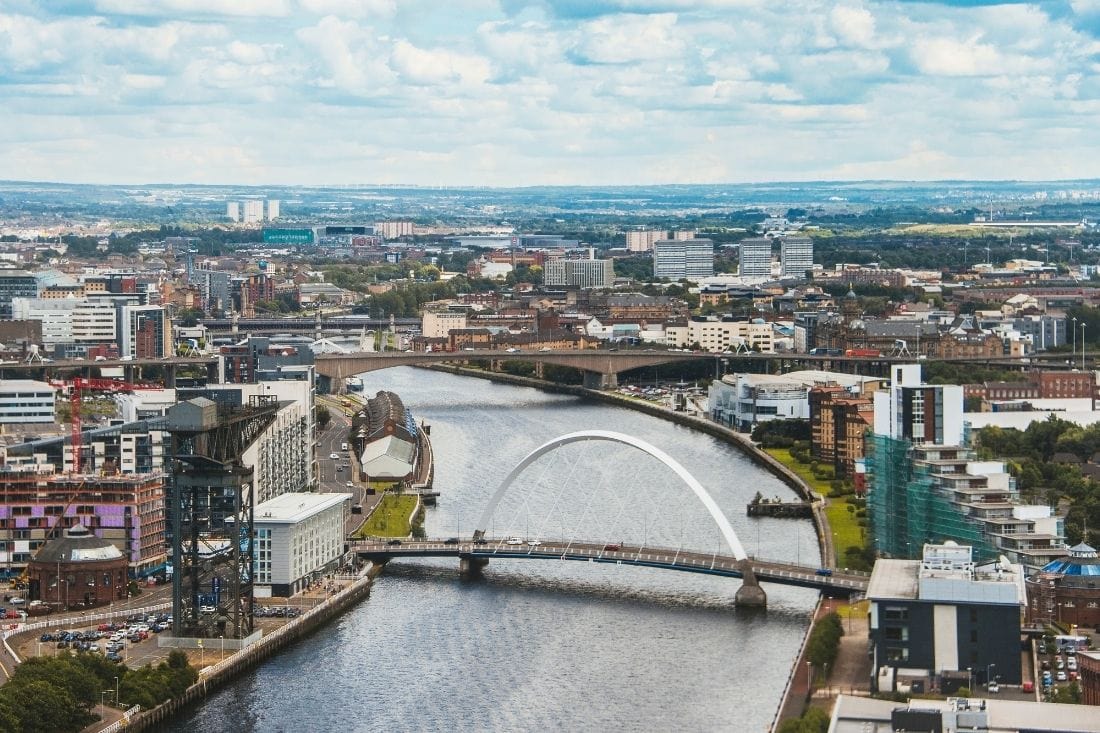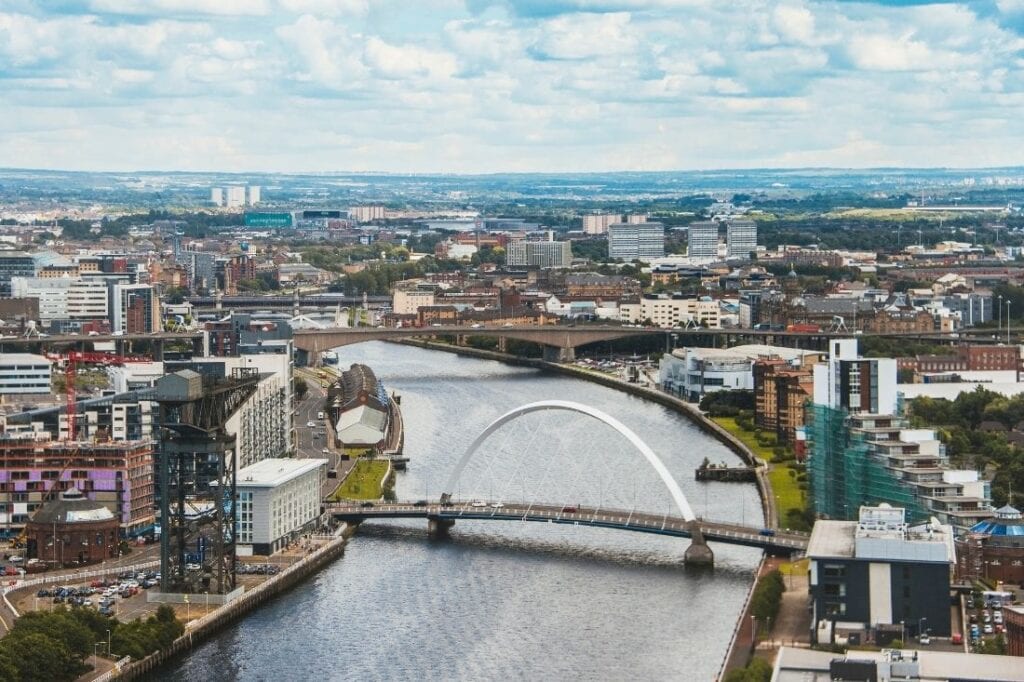 2 days in Loch Lomond and the Trossachs National Park
You might find it difficult to prize yourself away from Glasgow after just one day, but Scotland's wild lands are calling! The next stop on your 10-day Scotland itinerary is Loch Lomond and the Trossachs National Park. Drive an hour or two north of Glasgow and you'll find yourself in some of Scotland's finest scenery, littered with serene lakes, dark, craggy mountains and lush forests.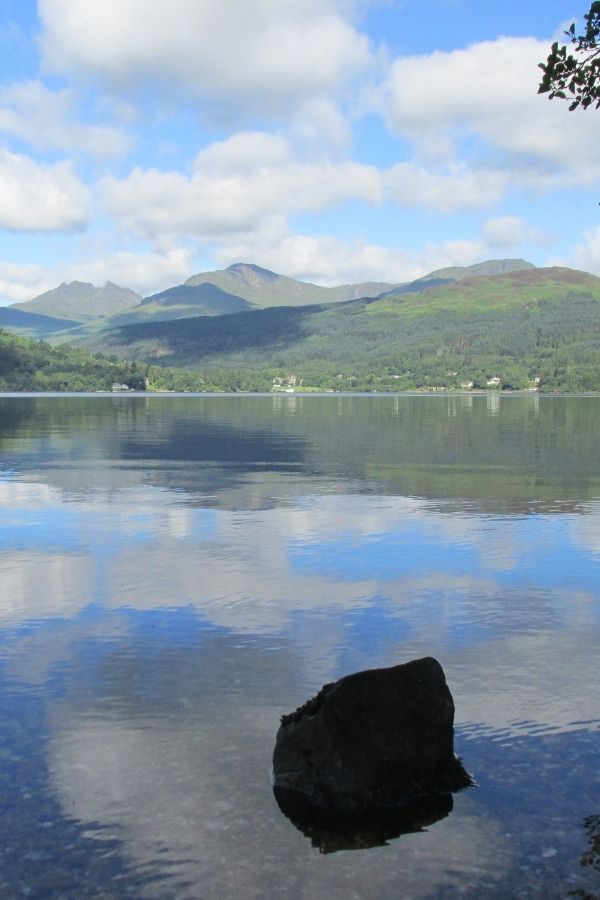 The mountains here aren't quite as tall as their neighbours further north but what they lack in stature they make up for in drama and beauty. This is a paradise for walkers and climbers, with routes and peaks to suit all ages and abilities. For breathtaking scenery, we'd recommend the ascent of Ben Venue from Loch Achray, where (on a good day) you'll have a spectacular view over the lochs and forests of the Trossachs.
Loch Lomond is also a wonderful place for adventures out on the water, with options for paddle boarding, kayaking, canoeing and sailing. However, if you're feeling lazy we wouldn't blame you if you simply put your feet up and enjoyed the classic Scottish scenery from the water's edge! There are plenty of quaint cafes and pubs around the lake where you can get a tasty bite to eat too.
The Trossachs are also well connected by public transport, so if you don't have your own set of wheels, don't worry. The local buses call at all the major villages and there are many walking routes that link up with public transport.
1 day in Fort William
After a few days in the beautiful Trossachs, it's time to head north on the next leg of your Scotland road trip. The dramatic fortress of Fort William stands proudly overlooking the water at Loch Linnhe, an eerie reminder of English attempts to subdue their neighbours to the north. The castle was constructed as a garrison to put down Scottish uprisings, and is a fascinating piece of Scottish history.
Fort William today is a pleasant town with bags of character, and is a major jumping off point for expeditions into the Highlands. It's also the place to start if you plan to scale Ben Nevis, the UK's highest mountain. If you have room to build in some extra time to your 10-day Scotland itinerary (and a big dose of stamina!) then this is an awesome challenge. The hike to the top is steep, but you'll feel like you're on top of the world once you reach the summit!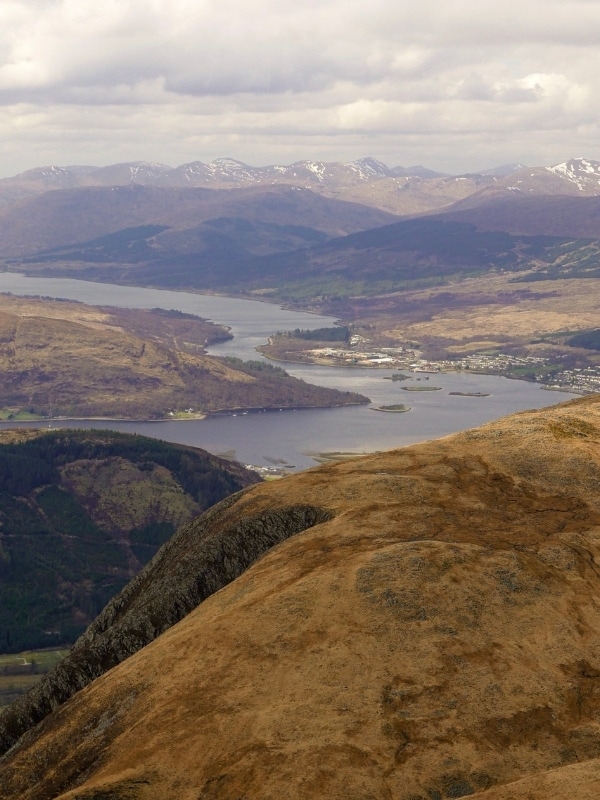 There are some other great day trips from Fort William, which are easy to integrate into your Scotland road trip itinerary too. For example, the iconic steep sides of the Glencoe Valley are a must on any trip to Scotland, and have been used as filming locations for movies such as Harry Potter and James Bond!
2 days on the Isle of Skye
Scotland's north west coast is known for its staggering beauty. In fact, we'd recommend making a whole separate trip just to experience the epic road trip that takes you up the west coast of the country! However, if you've only got 10 days in Scotland, it's worth concentrating a few days of your time on the Isle of Skye. This is a quintessential Scottish island with plenty to see and do. It's also one of our top 21 places to add to your Great British Bucket List!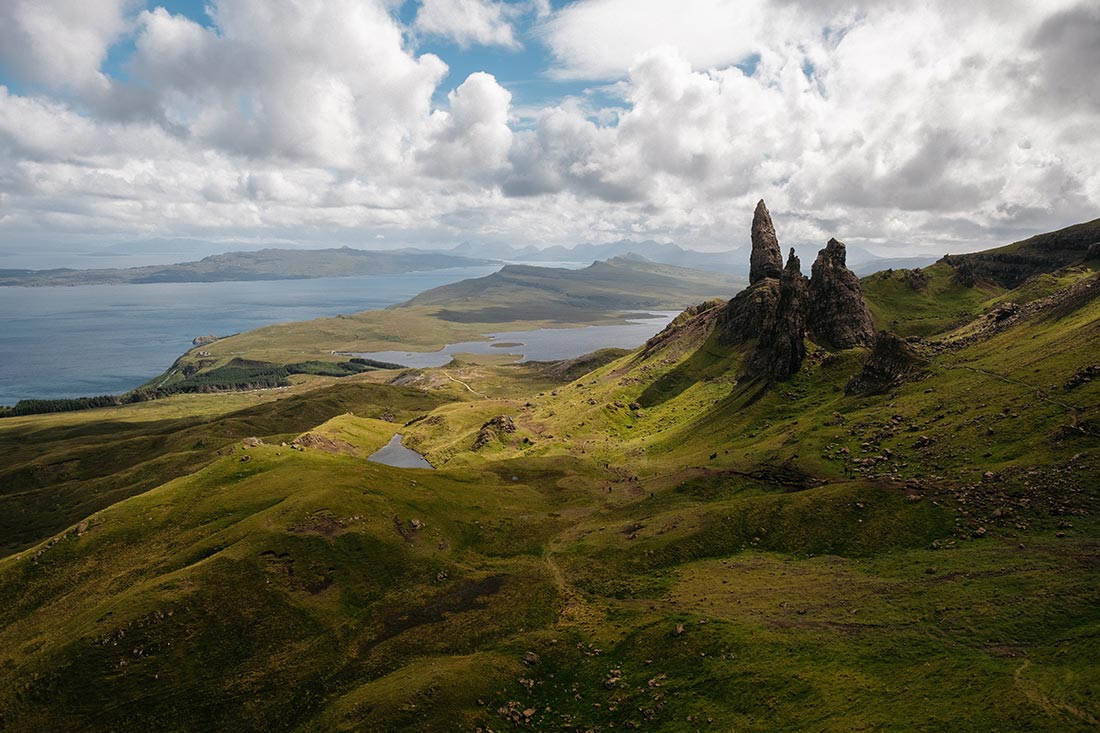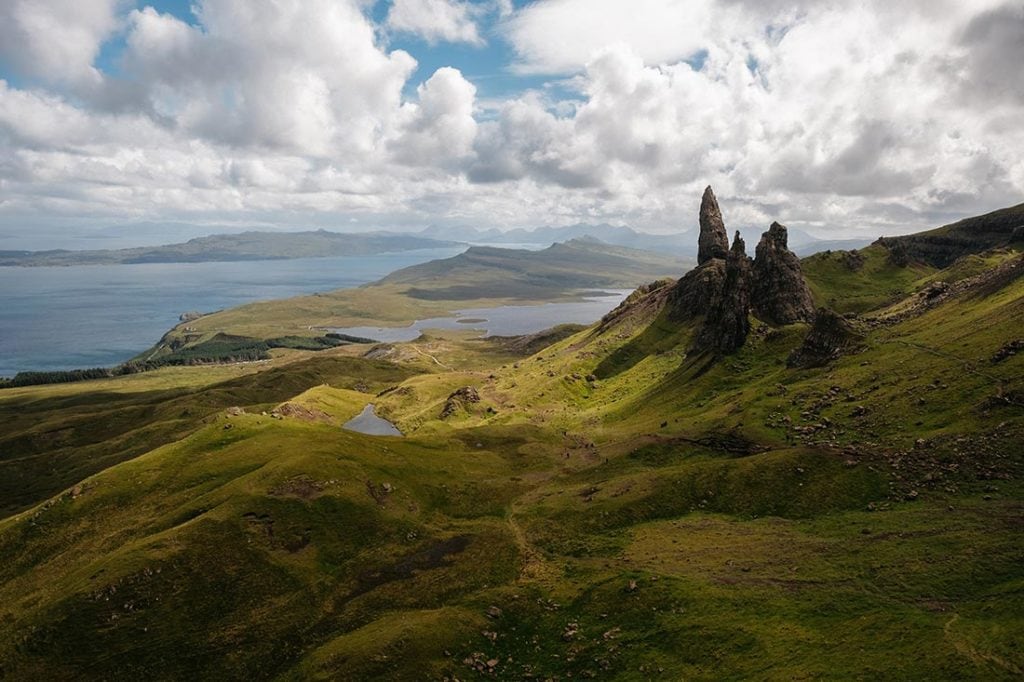 Skye offers cultural treasures in abundance, from formidable monuments such as Dunvegan Castle and Eilean Donan Castle (just across the water from Skye), to the Neist Point Lighthouse. These stunning monuments, towering over the crashing seas and waves, make for fantastic photo opportunities.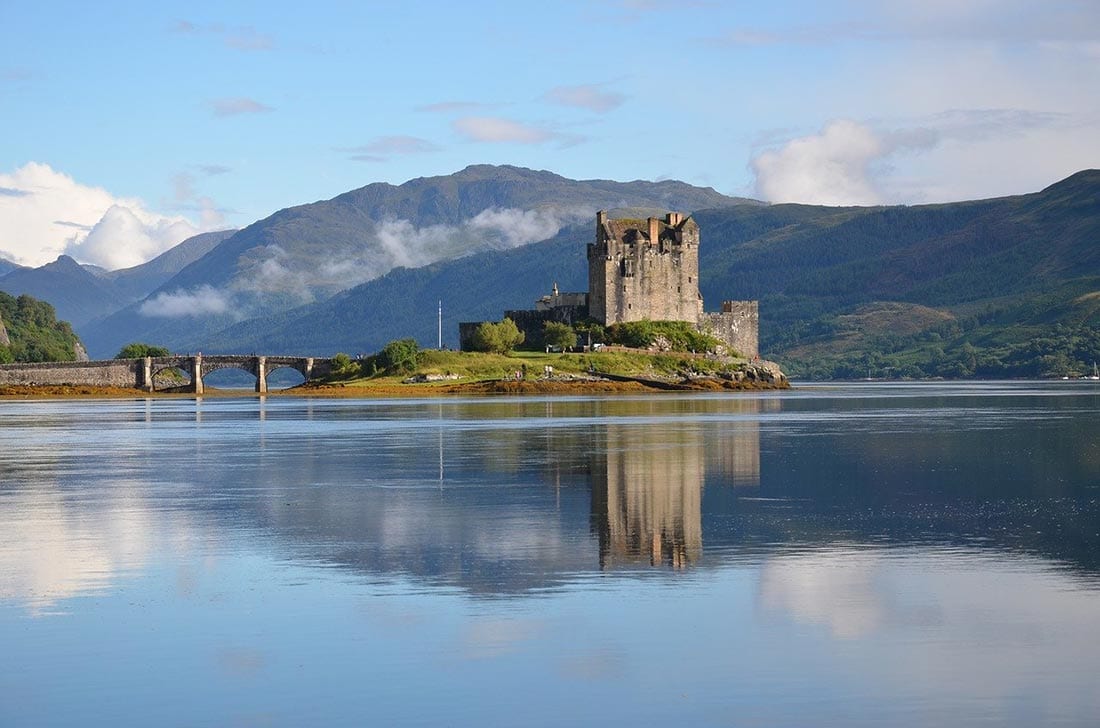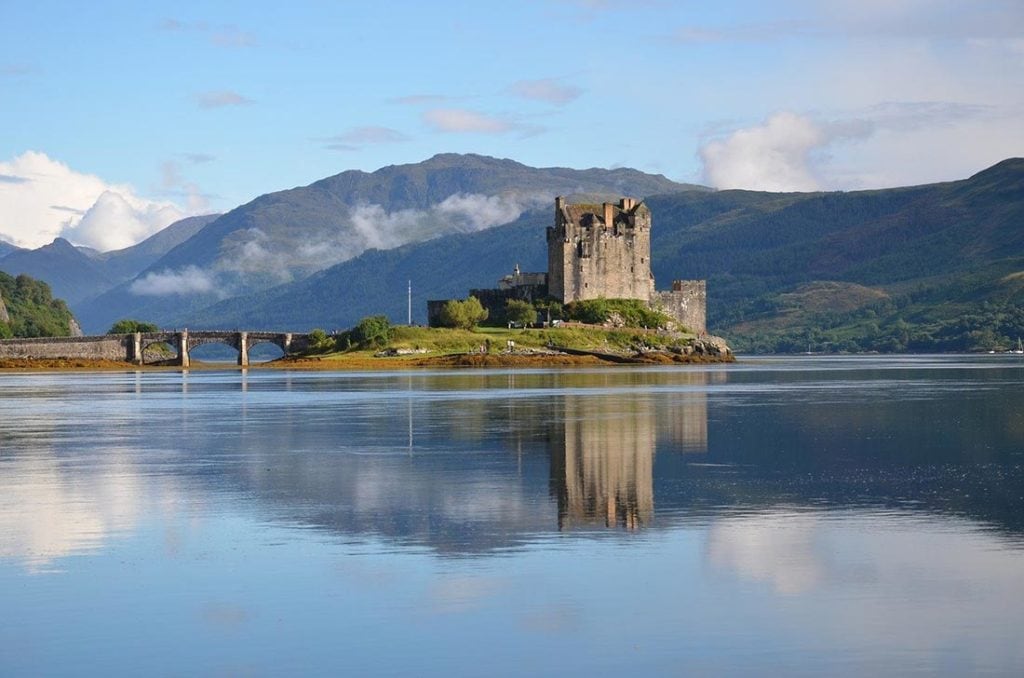 However, Skye also has a more mysterious side. Don't miss the ethereal Fairy Pools, where glittering water tumbles into a set of natural pools – a magical sight. Linger long enough and you might catch a glimpse of a fairy dipping her toes into the cool water! You might also wish to visit the Fairy Glen, a green glade covered in strange rocks. The Scottish highlands and islands certainly hold plenty of secrets within their beautiful landscapes.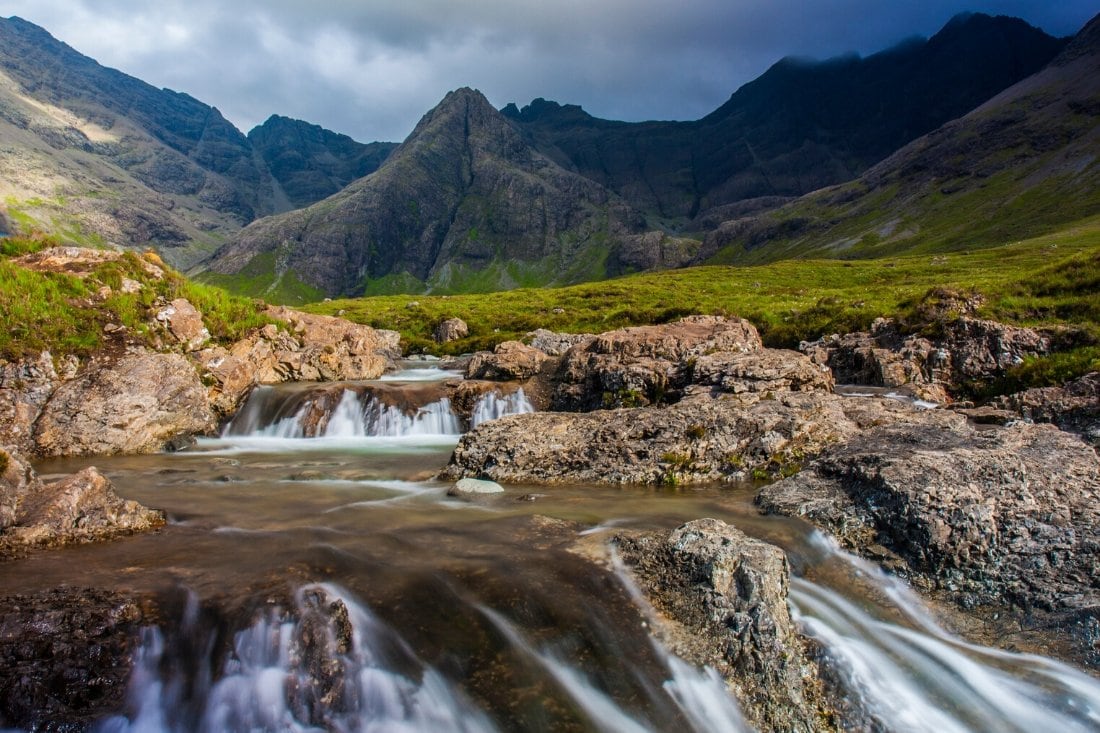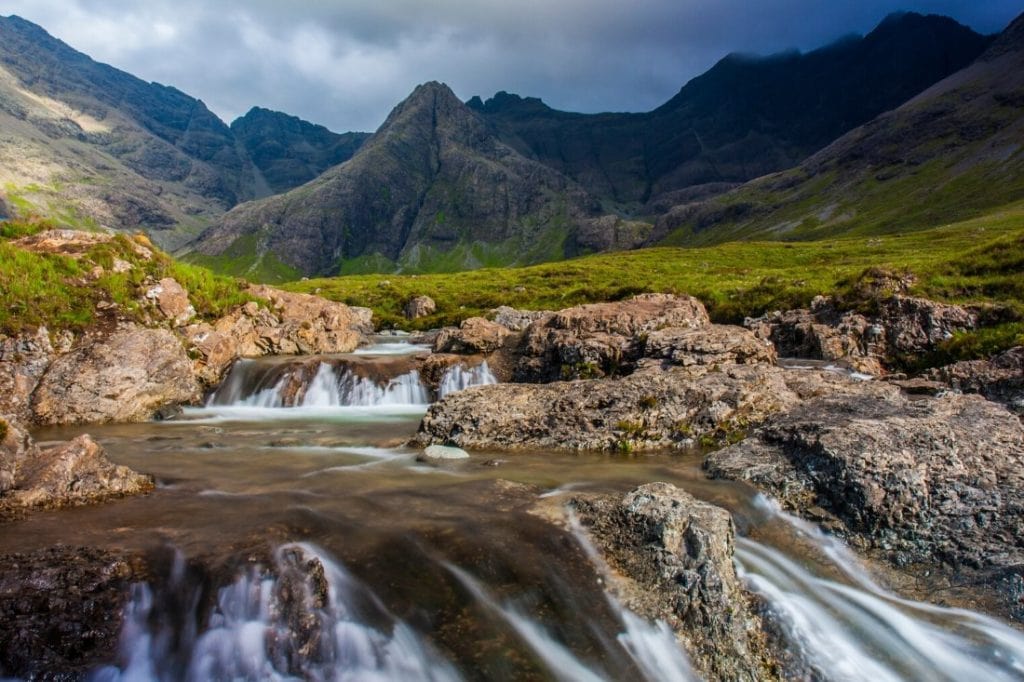 If you've got the energy, you could hike to the Old Man of Storr too. This is an iconic Skye landmark, with its distinctive rocky pinnacle rising high above the craggy rocks and hills that surround it. Wherever you go, don't miss a visit to the Talisker distillery. It's the oldest distillery on Skye, and a dram of this fine Scotch whiskey is guaranteed to warm you through!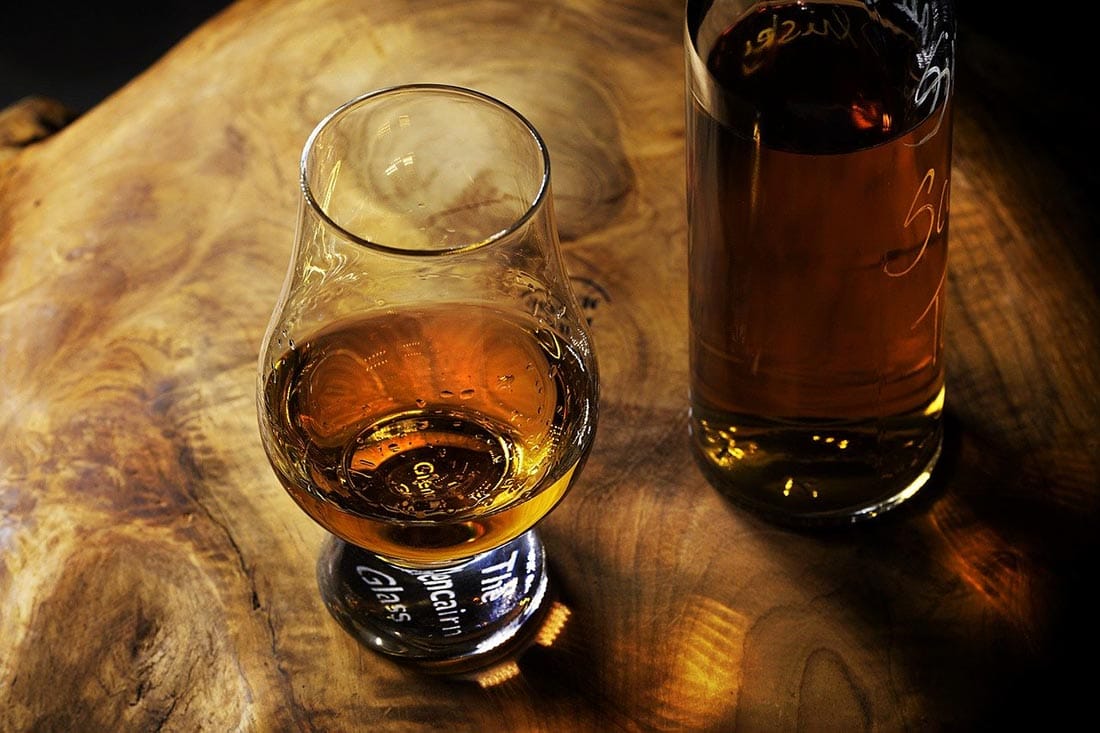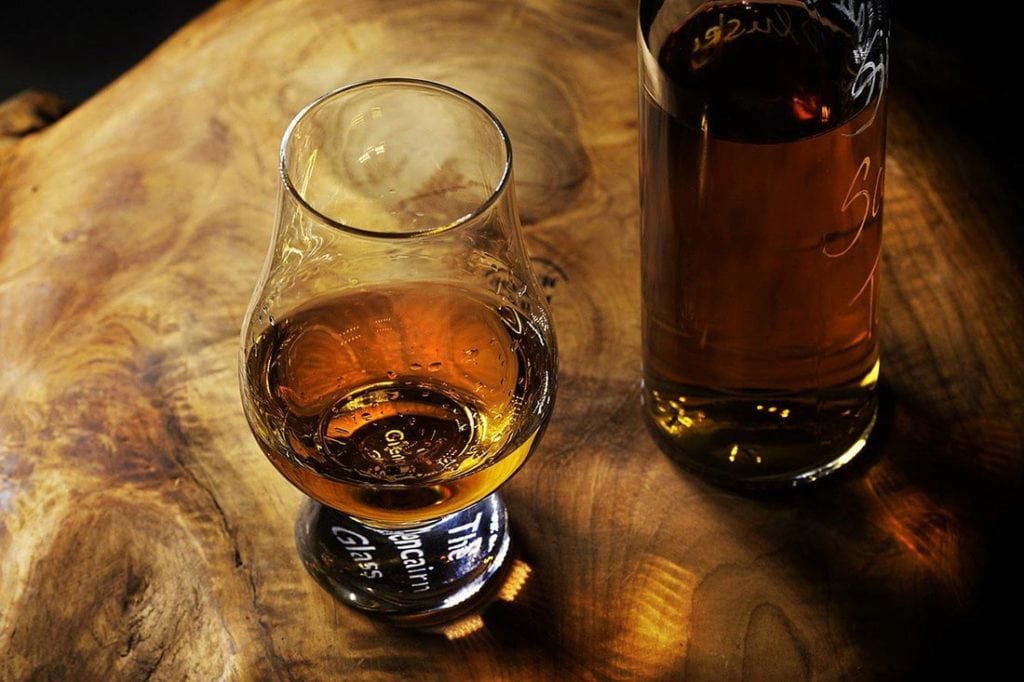 3 days in Inverness and the Cairngorms
As you head north and east, this 10-day Scotland itinerary will take you to some of the most dramatic and beautiful parts of the country. To get a real sense of Highland culture, we'd suggest basing yourself in Inverness for three days. It makes a great jumping off point for expeditions into the Cairngorms and some of the wilder parts of the Highlands.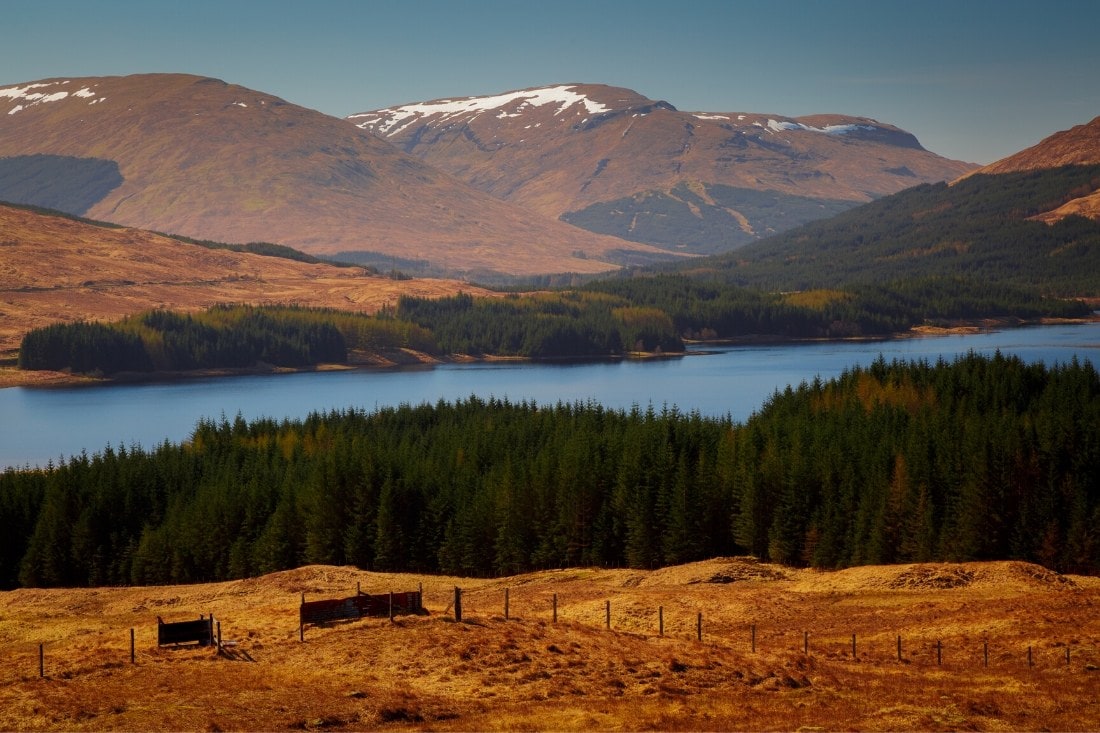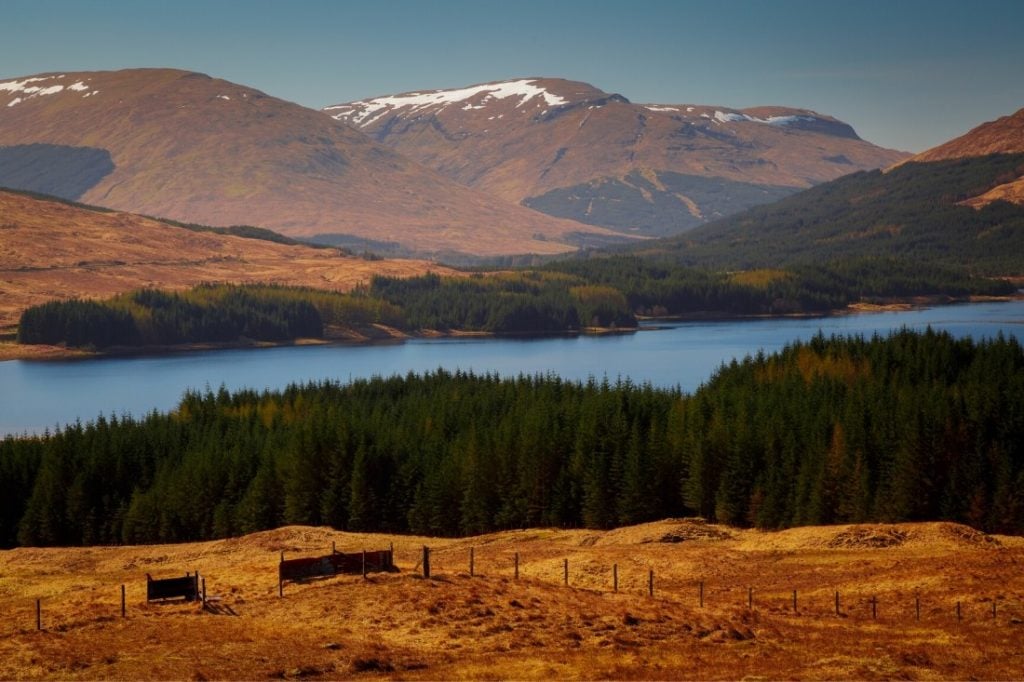 Loch Ness is a must for any 10-day Scotland itinerary. The monster in the water may be an urban legend, but this beautiful loch is breathtakingly beautiful, especially early in the morning, when the mist rises from the water. We'd recommend visiting early in the morning or towards the end of the day in order to miss the crowds. You could also pass by the intriguing ruin of Urquhart castle on your road trip around Scotland.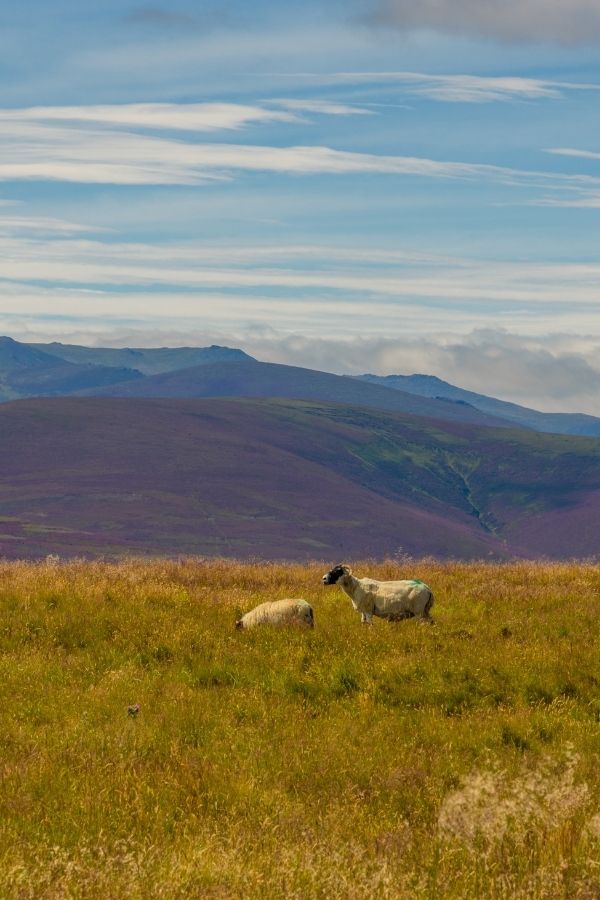 The Cairngorms is just a short distance from Inverness, and this vast wilderness is one of the best places to appreciate the grandeur of the Scottish mountains. Lined with walking, climbing, cycling and horse riding trails, the Cairngorms is the ideal spot for lovers of the great outdoors. You'll find a range of camping (and glamping!) options if you want to immerse yourself in the wild and enjoy a night out under the stars.
However, this region is also an excellent way to get to know the fascinating Highland culture a little better. Take a tour of a distillery (there are plenty to choose from!) or marvel at a majestic castle – this area has been a favourite among the royal family for generations.
The innovative Highland Folk Museum has recreated a historic Highland village, which will make you feel like you've actually gone back in time! Alternatively, get to know a little Jacobite history and visit Culloden, the doomed battle site that finished off the Jacobites and forced Bonnie Prince Charlie to abandon his claims to the English crown. Wherever you go, you'll be able to curl up with a nice whiskey next to a roaring open fire at the end of the day – an essential part of any Scotland road trip!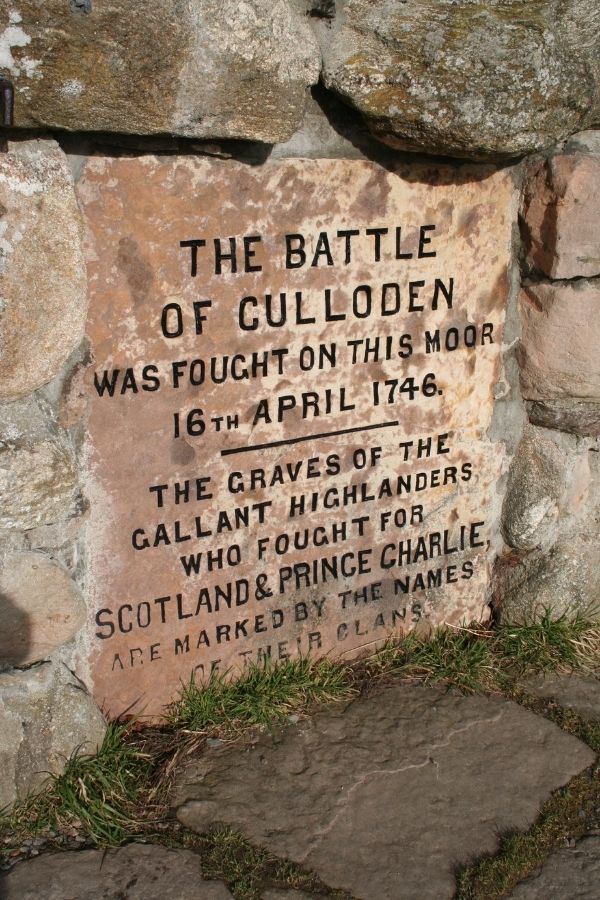 There's so much to see and do here that three days may feel too short. The Highlands are the essence of Scotland, and are an absolute must for your 10-day Scotland itinerary.
1 day in Edinburgh
It's time to round off your 10 days in Scotland in the nation's capital. Attention all Harry Potter fans – Edinburgh is the place where J.K. Rowling wrote the majority of her books, and it's easy to see a little inspiration in the dramatic architecture of the city.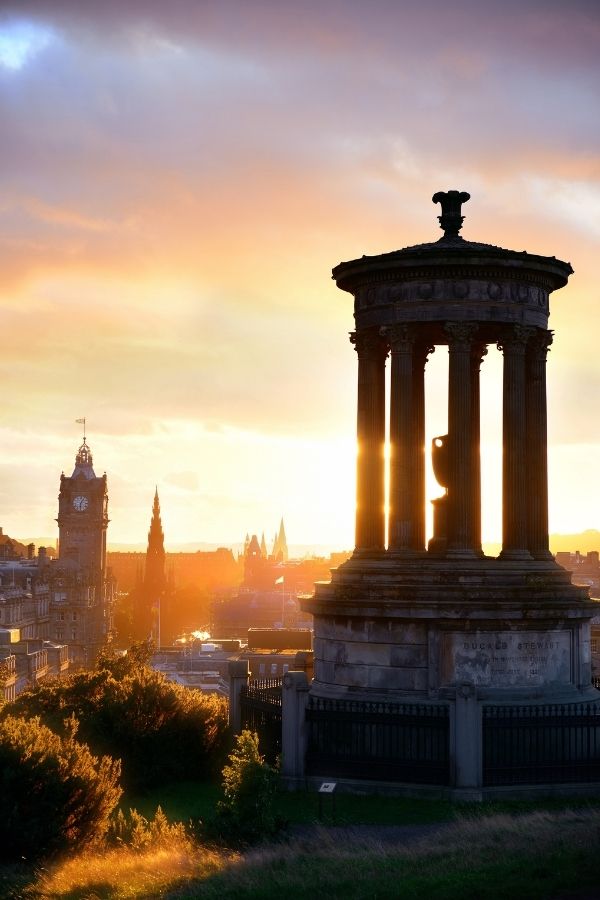 Edinburgh definitely oozes Scottish charm, with boutique shops, friendly pubs, incredible live music and some stellar restaurants. The castle stands proudly at the top of the Royal Mile, overlooking the city, and is the starting point for most city tours, but there are all kinds of other attractions here too. The Museum of Scotland and the Scottish National Gallery boast amazing permanent collections, and if you visit during the Edinburgh Festival, you can expect a whole range of fantastic comedy and theatre.
If you fancy a day trip from Edinburgh, Stirling Castle is a short distance away, and is also worth seeing if you can cram it into your 10-day Scotland itinerary. Alternatively, take a walk up to Arthur's Seat, for an iconic view over the city and coast. Edinburgh is a treasure trove of delights – we're sure you won't want to leave!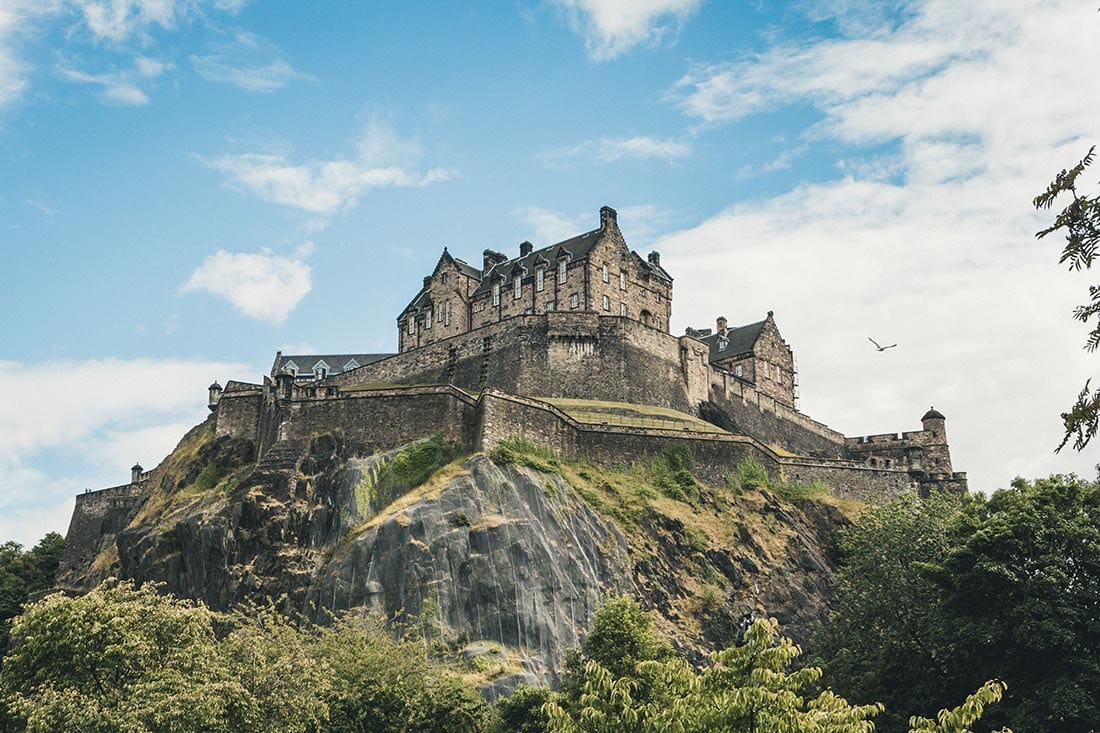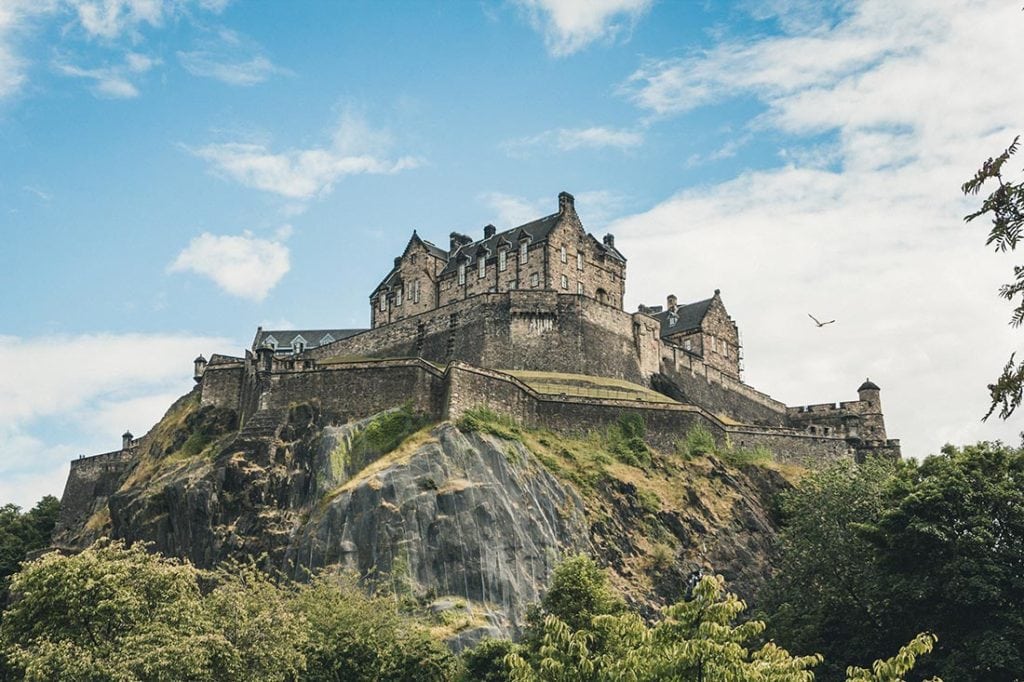 If you've got the time, we'd suggest staying an extra couple of days in Edinburgh so that you can relax after your whirlwind Scotland road trip. One thing's for sure, 10 days isn't quite enough to experience all the delights of Scotland – you'll probably want to start planning a return trip!
---
Enjoyed this post? Pin it for later…