There are plenty of beautiful places in Great Britain that look like destinations abroad. How about swapping the lavender fields of Provence for Norfolk's fields of mauve, Portofino for Portmeirion and Iceland's waterfalls for Skye's Fairy Pools?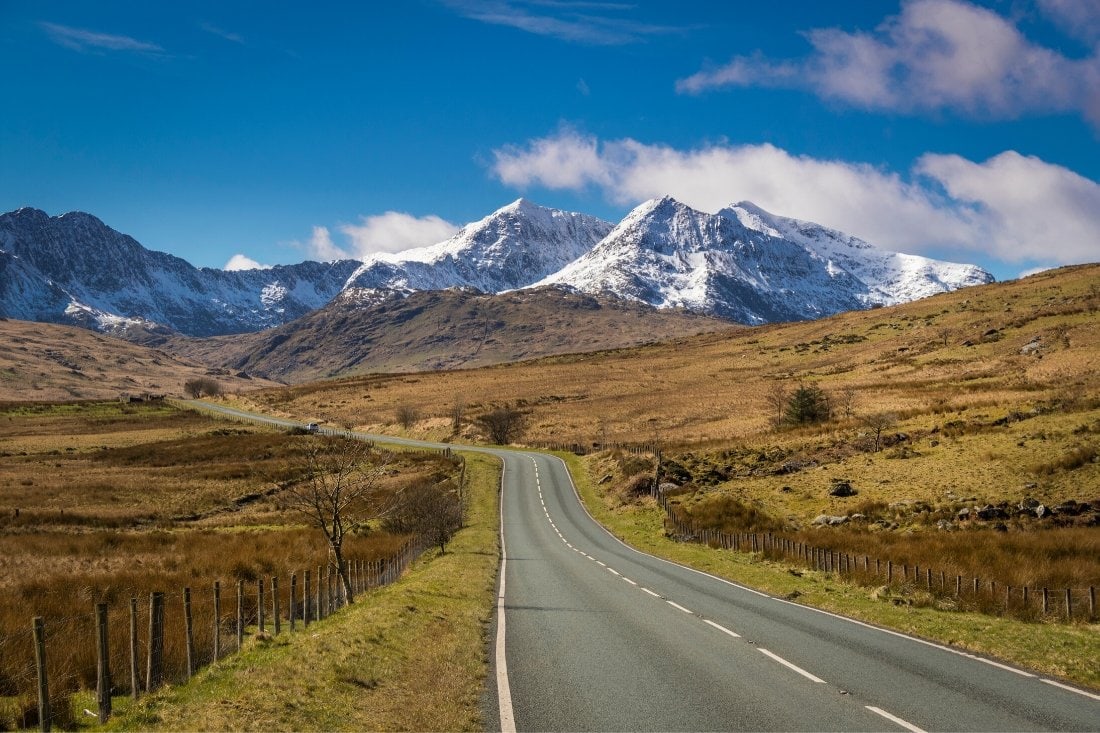 2020 is officially the year of staycations, with more of us planning travels on home soil than ever before. Many of us have cancelled or postponed trips abroad due to travel restrictions, but there are some good things to come out of the situation. Well, we think so anyway!
I'm sure I'm not the only one who prioritised visiting exotic and far-flung destinations rather than exploring more of what's right here in the UK. Our beautiful beaches, lakes and mountains deserve more appreciation, and now, because of a situation no one predicted, they're finally going to get it!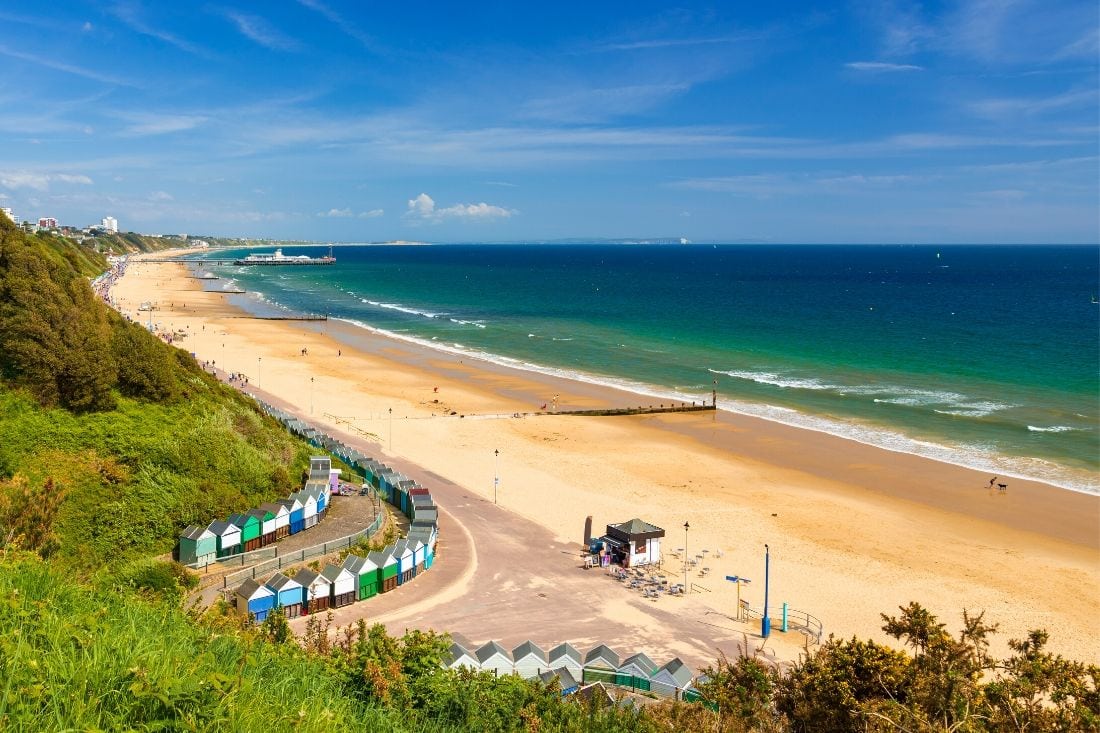 While you might have been planning trips to some stunning destinations around the world, we think we've got a few spots right here in Great Britain that could give them a run for their money! Were you planning a visit to the colourful village of Portofino in Italy? Well, how about swapping that for a trip to the picture-postcard village of Portmeirion. Did you want to see the northern lights in Scandinavia? Well you can still see them if you travel to Scotland!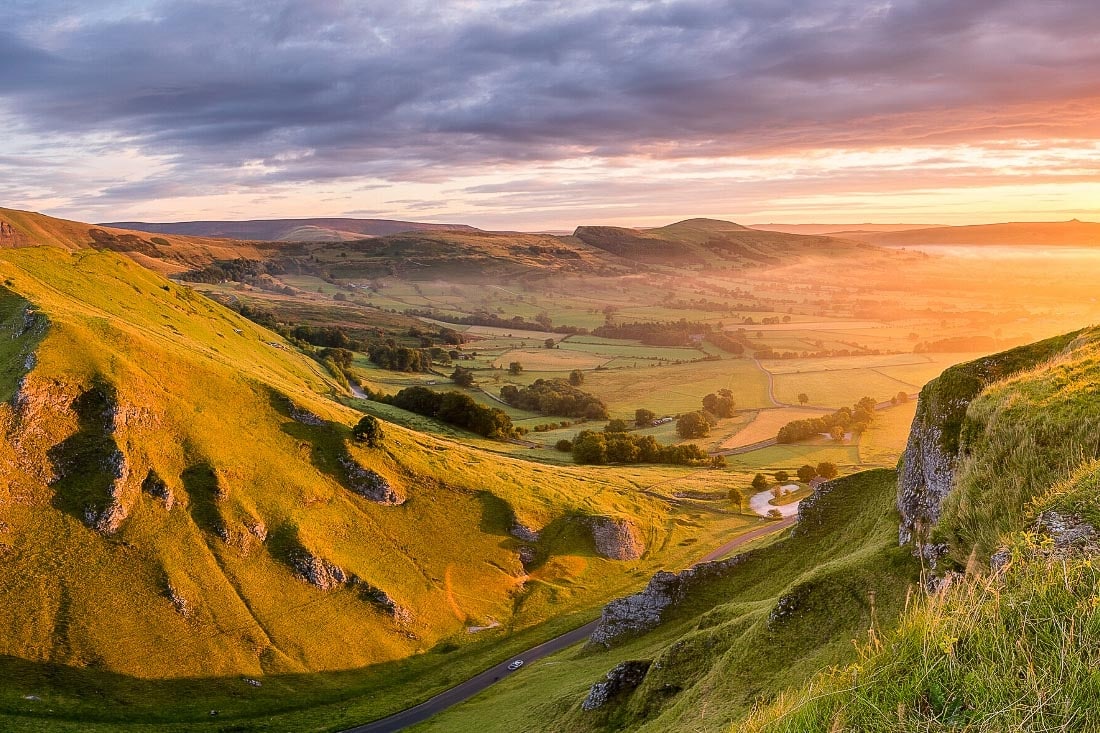 We think the options on this list genuinely compare to their distant compatriots, and let's face it – you don't have to worry about expensive flights, language barriers or foreign currency. Forget travelling abroad this year, all of these stunning places are right here in Great Britain.
14 Places To Visit In Great Britain That Will Make You Feel Like You're Abroad
Swap Portofino in Italy for Portmeirion in Wales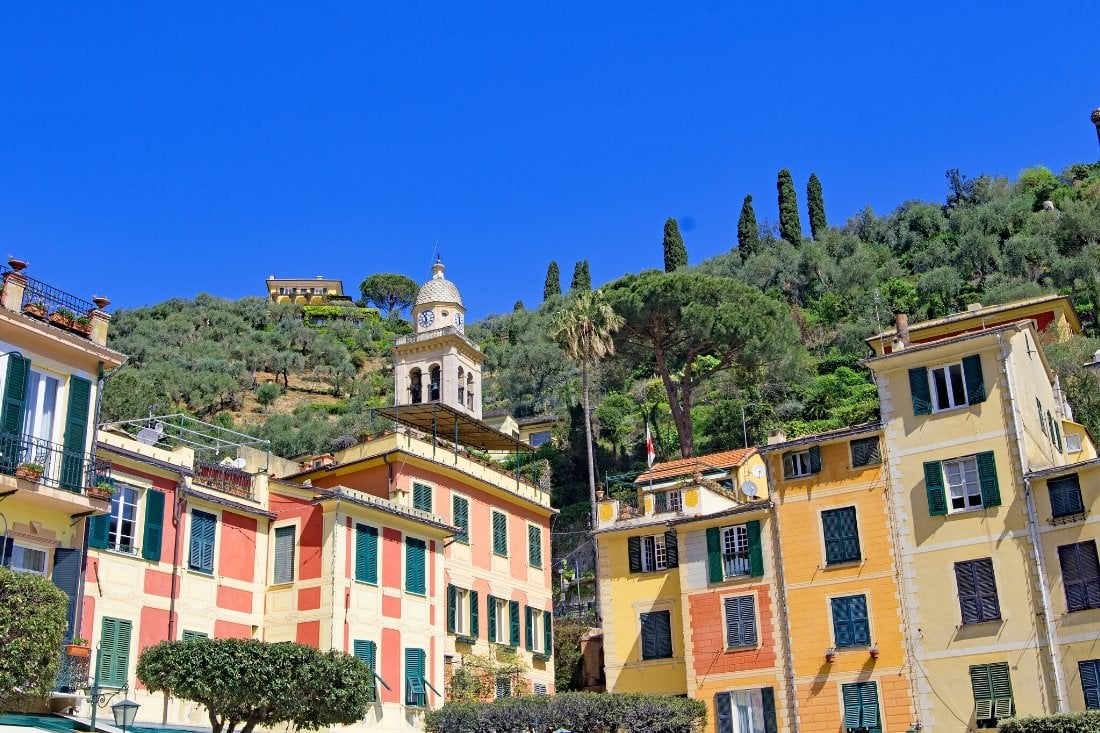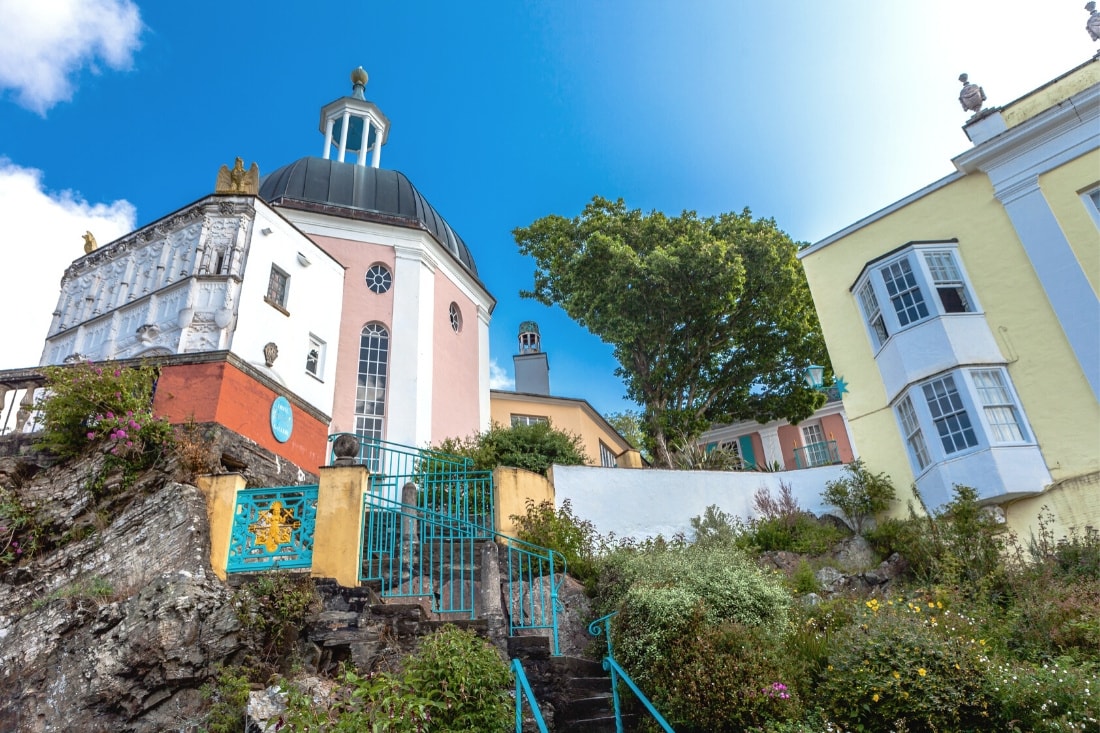 Located in the north west of Wales, Portmeirion isn't your average Welsh holiday spot. If someone blindfolded you and placed you here, you'd be forgiven for thinking you had been whisked off to a colourful Italian village like Portofino.
Portmeirion village is the creation of Welsh architect Sir Clough Williams-Ellis. He began this lifelong labour of love in 1925 and deemed it to be complete 50 years later. It's a beautiful place to visit, and if you want to continue your Italian fix, we'd recommend stopping by Caffi Glas for pizza, before tucking into some gelato at Caffi'r Angel!
Swap Northern Norway for the Shetland Isles, Scotland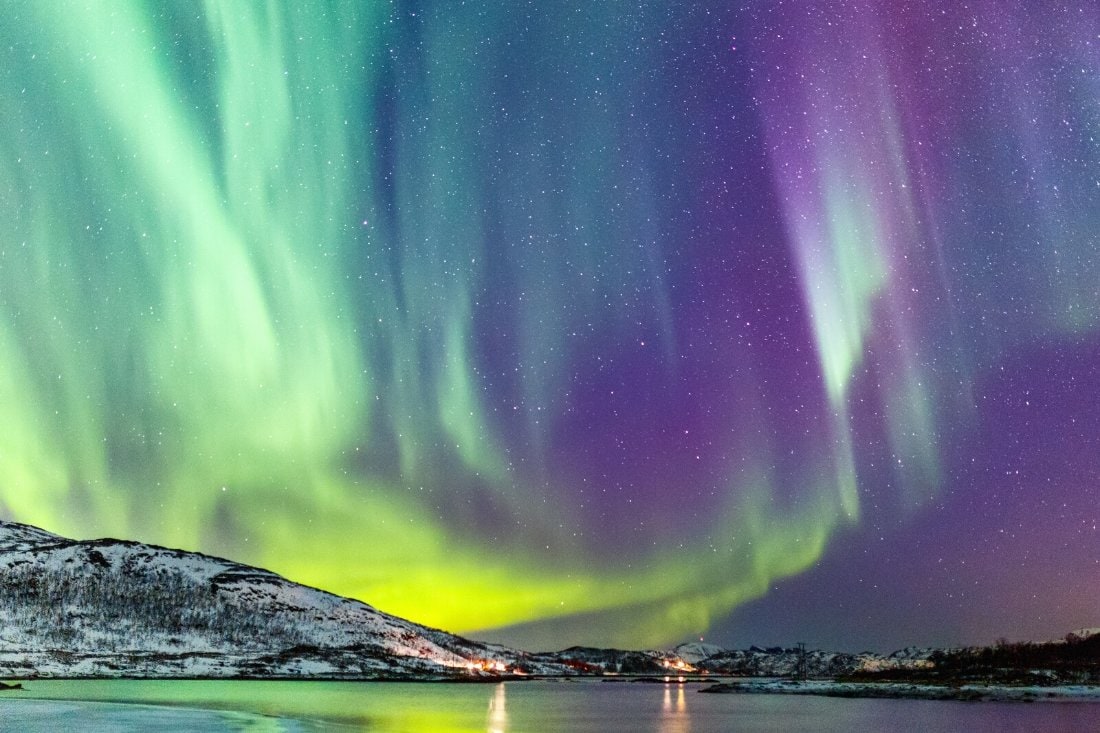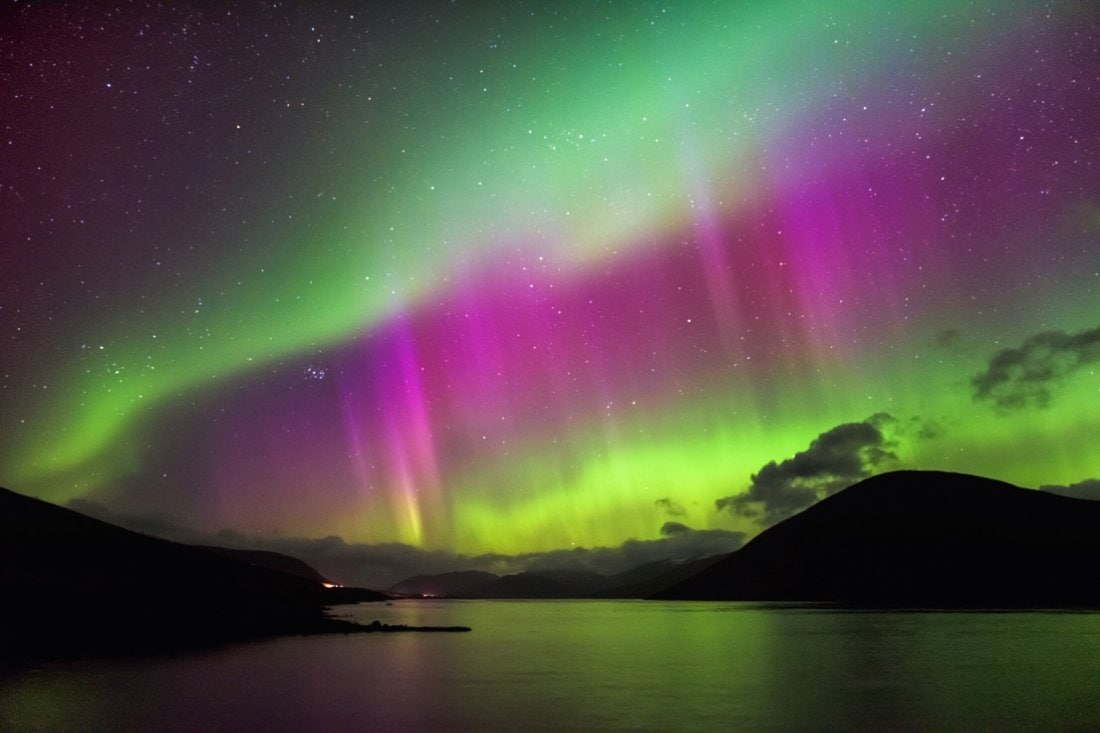 While you might think you need to travel closer to the Arctic Circle to spot the Aurora Borealis, you can actually see them in parts of northern Scotland, including the Scottish Highlands and the islands off the northern coast. Parts of the country actually lie at the same latitude as Stavanger in Norway.
Head to the Shetland Isles for some of the clearest skies, and you could be rewarded with the dancing lights in the sky. This is a bucket list trip that you'll remember forever.
Swap Lake Como in Italy for the Lake District in England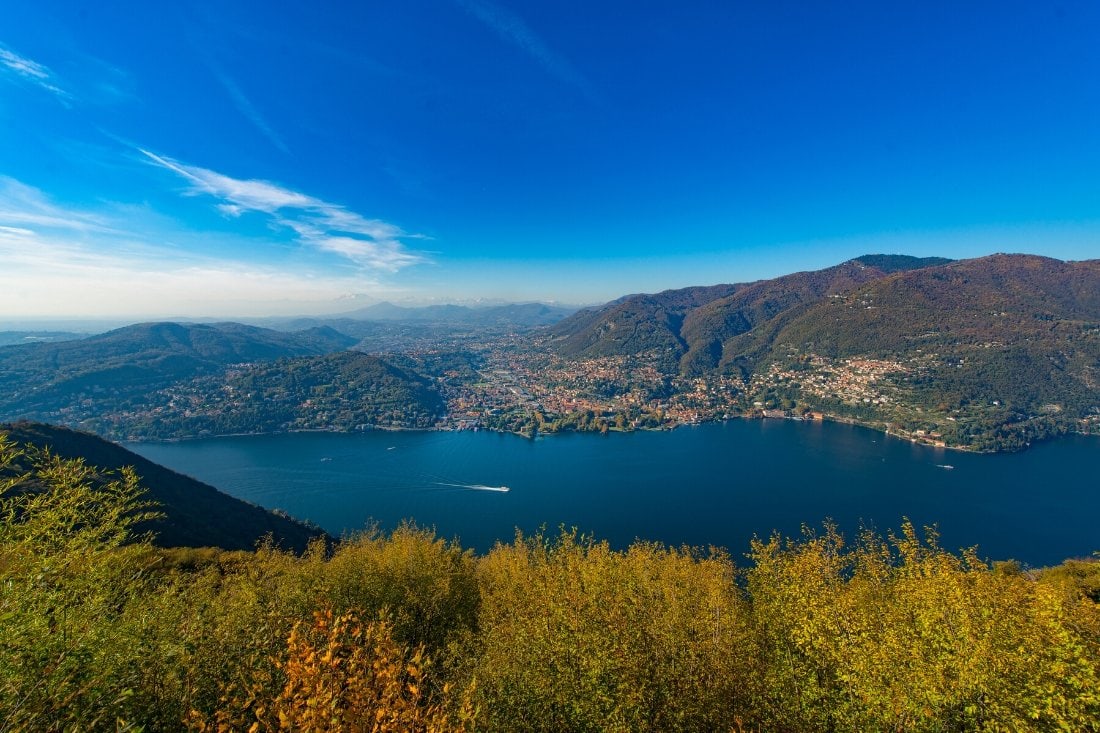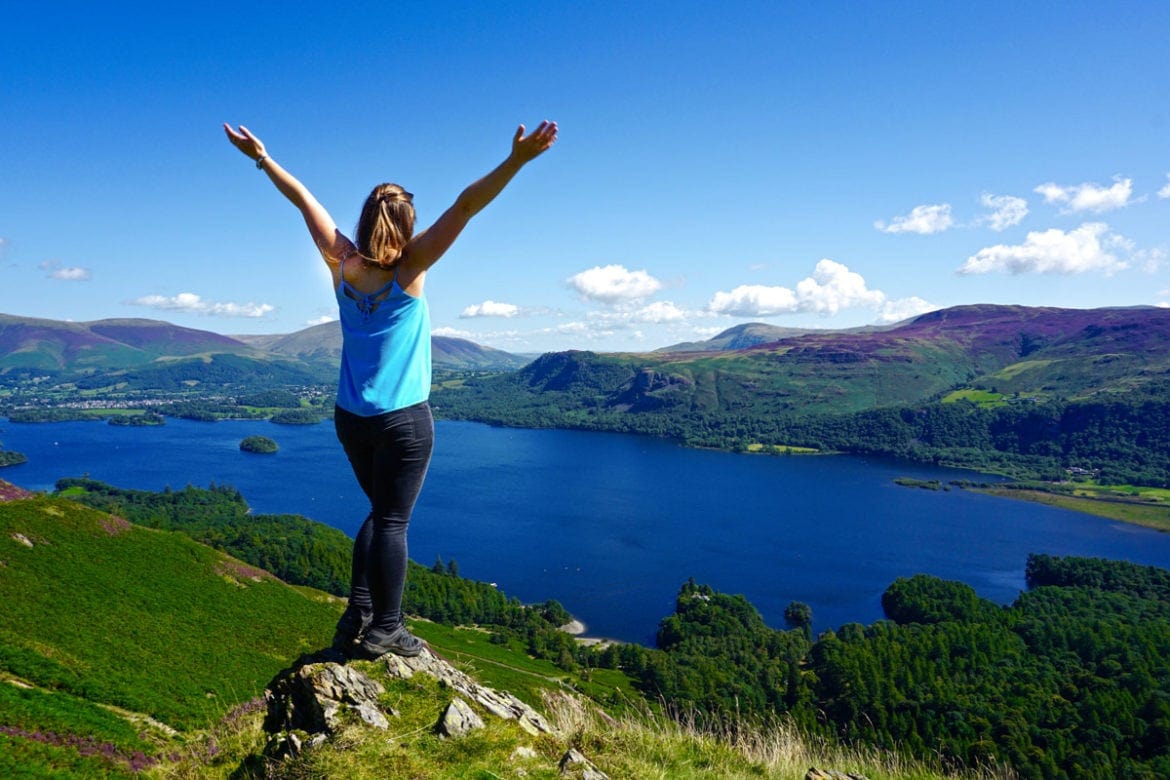 Lake Como is a breathtakingly-stunning spot for a holiday. I visited a few years ago and fell in love with it. The area has so much charm and beauty. However, over the last few years I've spent quite a bit of time exploring up north exploring the Lake District. I can confirm it has the same dreamy qualities, and is one of the most photogenic regions in England.
You're less likely to spot George Clooney on a yacht in the Lake District, but other than that, we think it ticks all the boxes for a great adventure, and at a fraction of the cost.
Swap the Great Ocean Road's Arch in Australia for Durdle Door in Dorset, England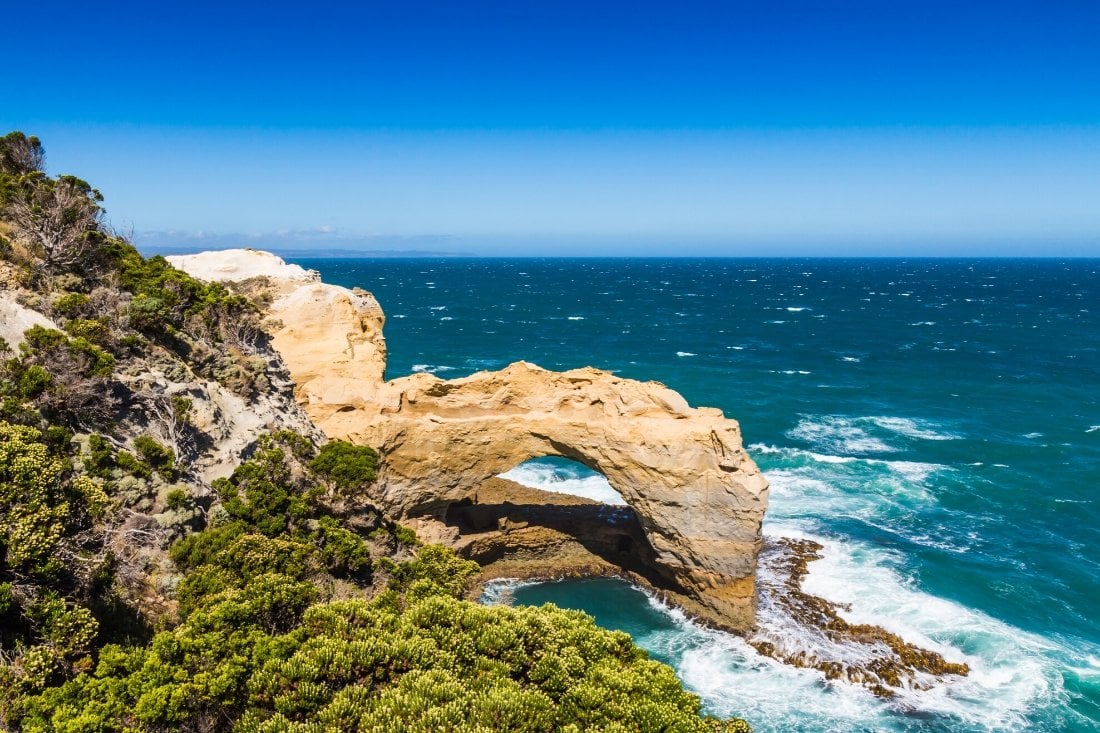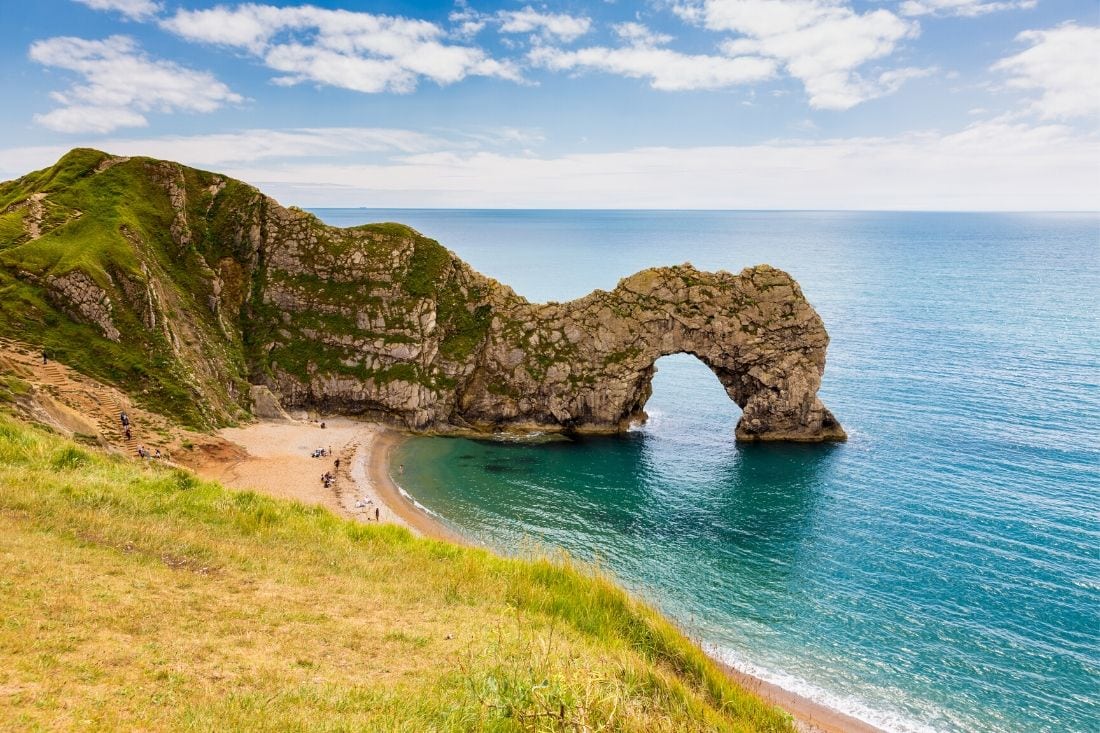 There are plenty of rock arches around the world, but Durdle Door on the Jurassic Coast is one of the most impressive. In our opinion, it's even more spectacular than this one on the Great Ocean Road in Australia!
If you fancy visiting England's most famous rock arch, check out our guide to travelling from Lulworth Cove to Durdle Door. It's one of our favourite spots in the UK, and definitely worth a special trip.
Swap Aoraki Mount Cook National Park in New Zealand for Snowdonia National Park in Wales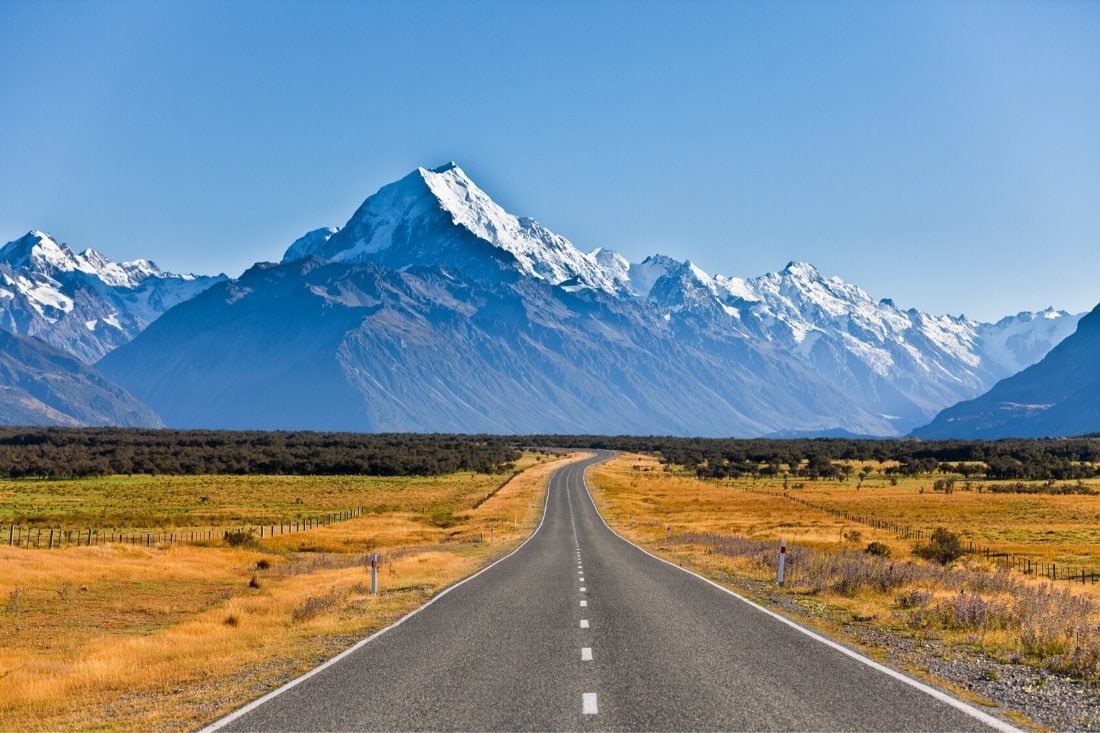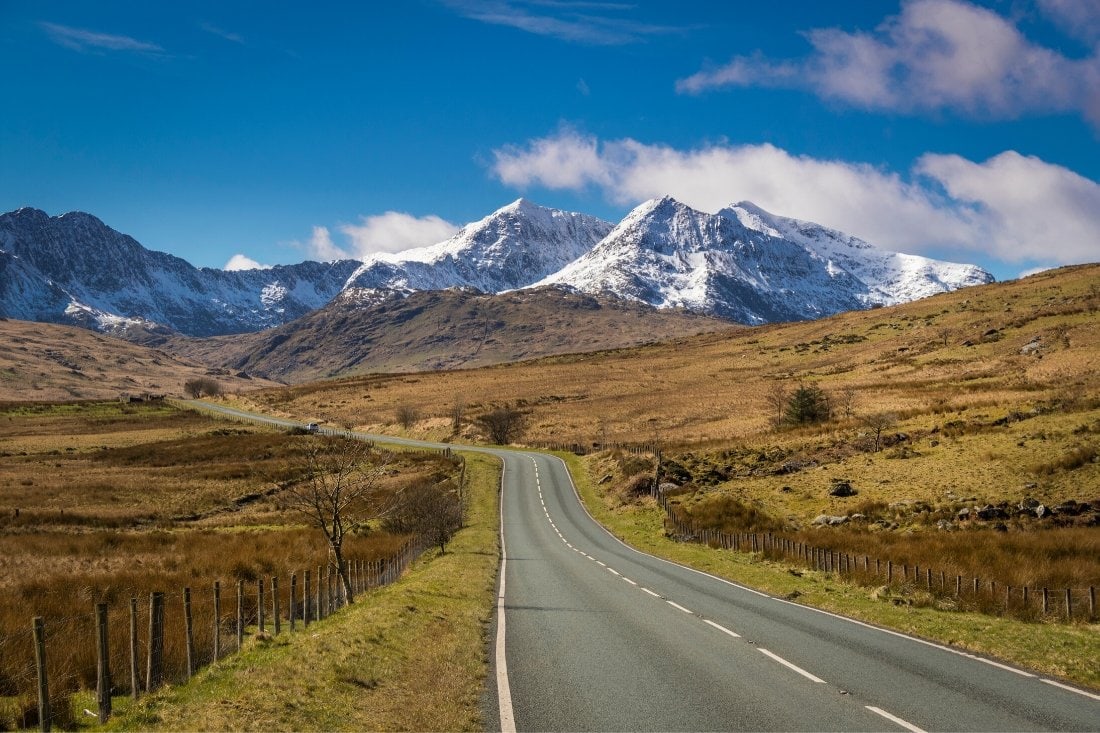 I did a double take when I was researching the photos to use for this one. I mean, how close can you get?! They're almost interchangeable. There are 23 peaks over 3000m high in Aoraki Mount Cook National Park in New Zealand, while Snowdonia National Park is home to 15.
Both national parks have been designated as International Dark Sky Reserves, making them great places for stargazing. We'd love to visit Mount Cook one day, but it's a long way away, and would be a very expensive holiday. For now, we're definitely happy to make do with trips to Snowdon!
Swap Provence's lavender fields for Norfolk's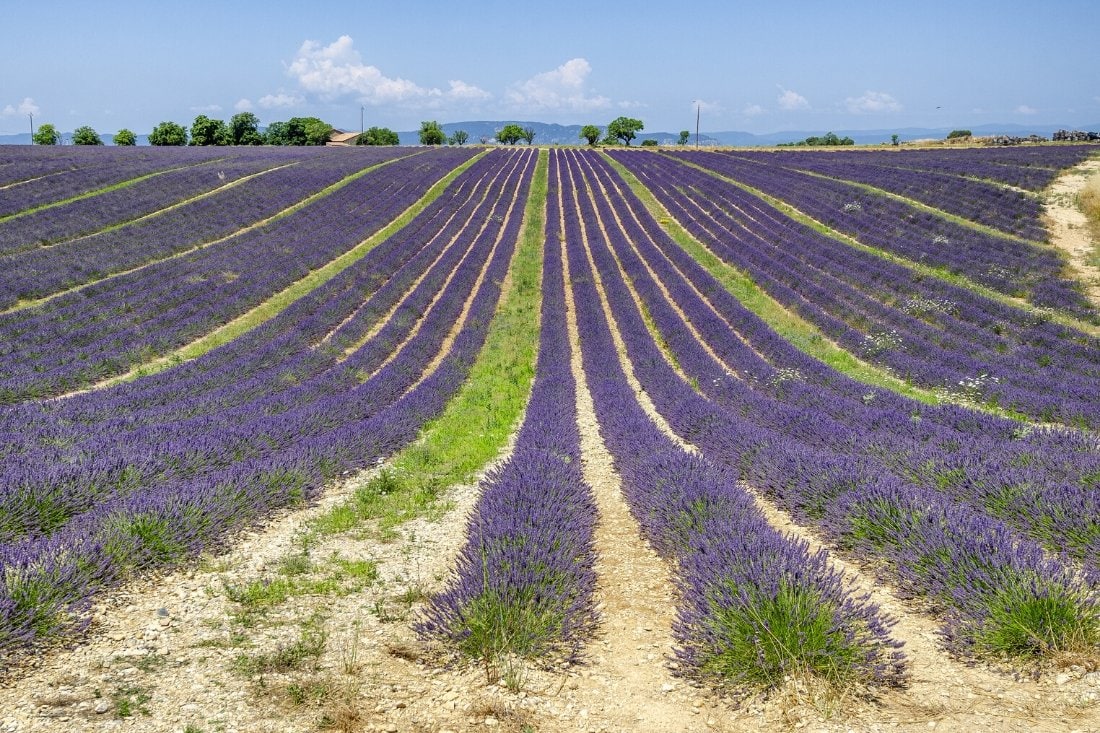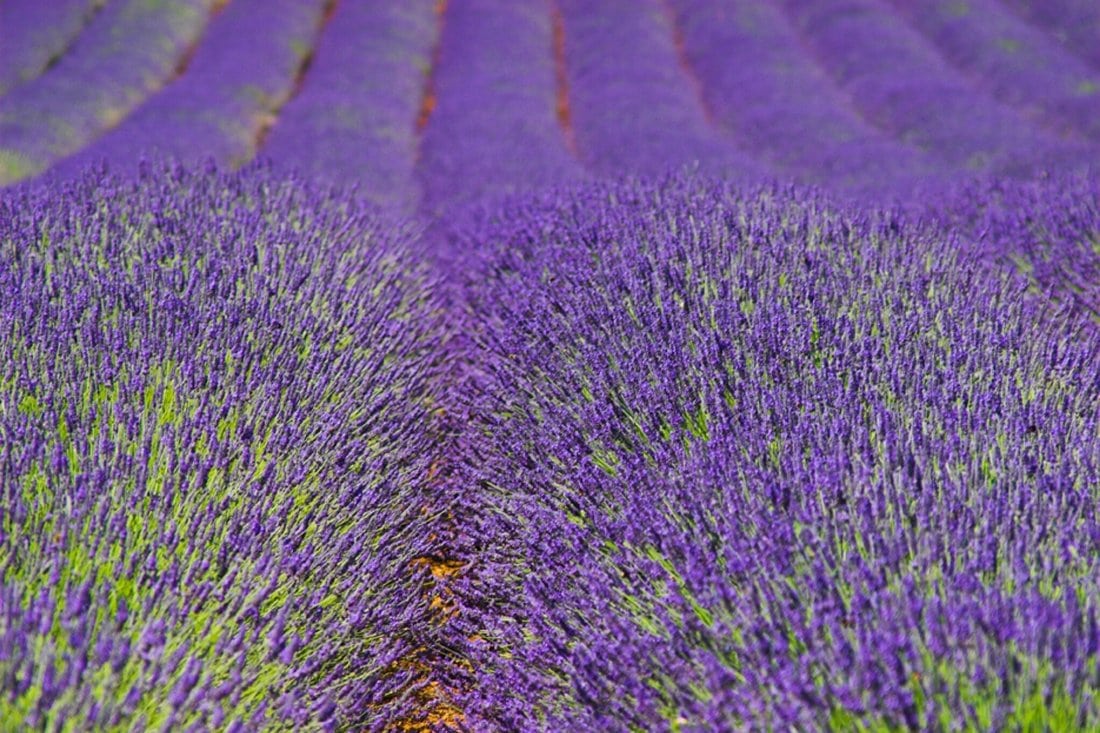 Many people take the trip to Provence to see the bright purple lavender fields, but it turns out there are some gorgeous places to get your purple fix right here.
Take a trip to Heacham in Norfolk for one of the best experiences. With the sweet scent lingering in the air, and beautiful scenery around you, it's the next best thing to a trip to the south of France!
Swap the beaches in Halkidiki, Greece for those in Iona on Scotland's Inner Hebrides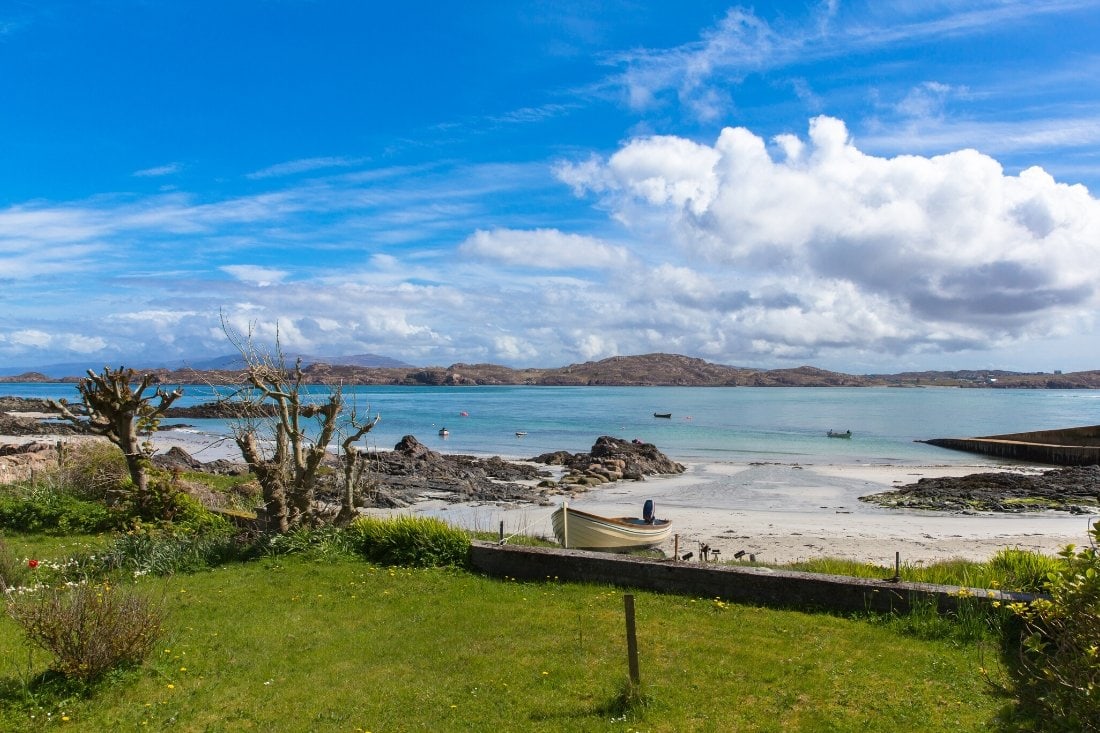 Scotland might not be the first place that comes to mind for a beach holiday, but the country's beaches are absolutely spectacular. When you see the white sand, bright turquoise water and paradise views, you'll be amazed you didn't visit sooner.
It's just the weather that might be a little different to somewhere like Halkidiki in Greece, but on a warm, sunny day, you can't beat it!
Swap the vineyards of California's Napa Valley for those in Sussex in England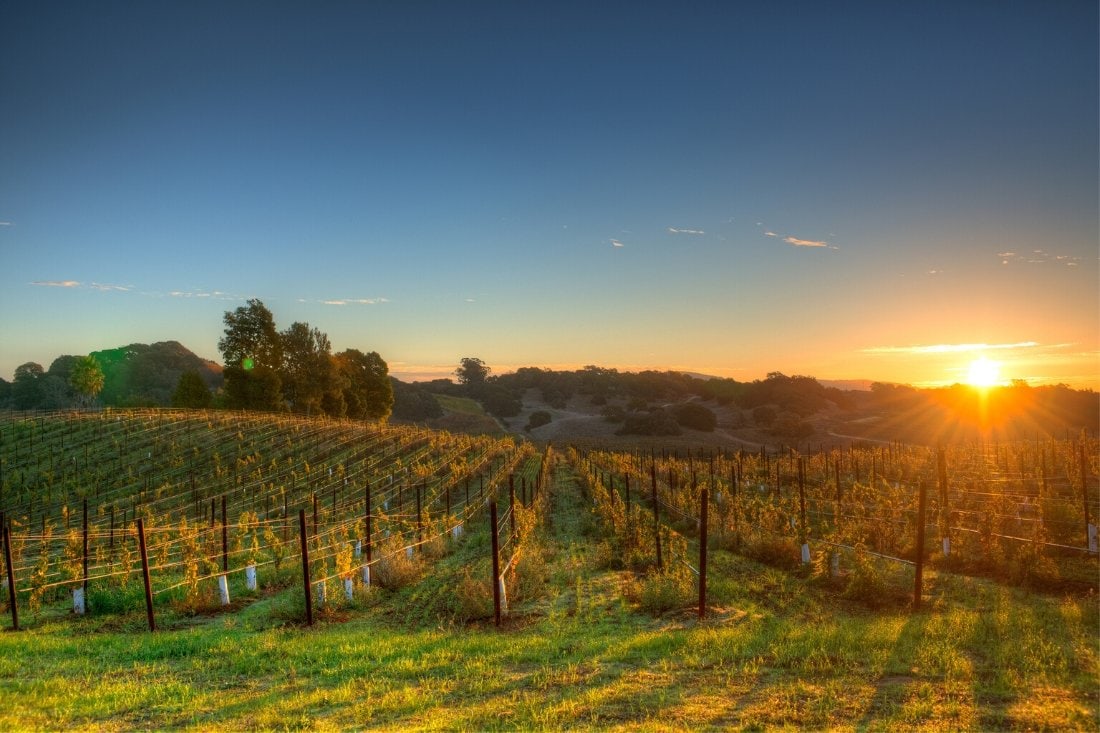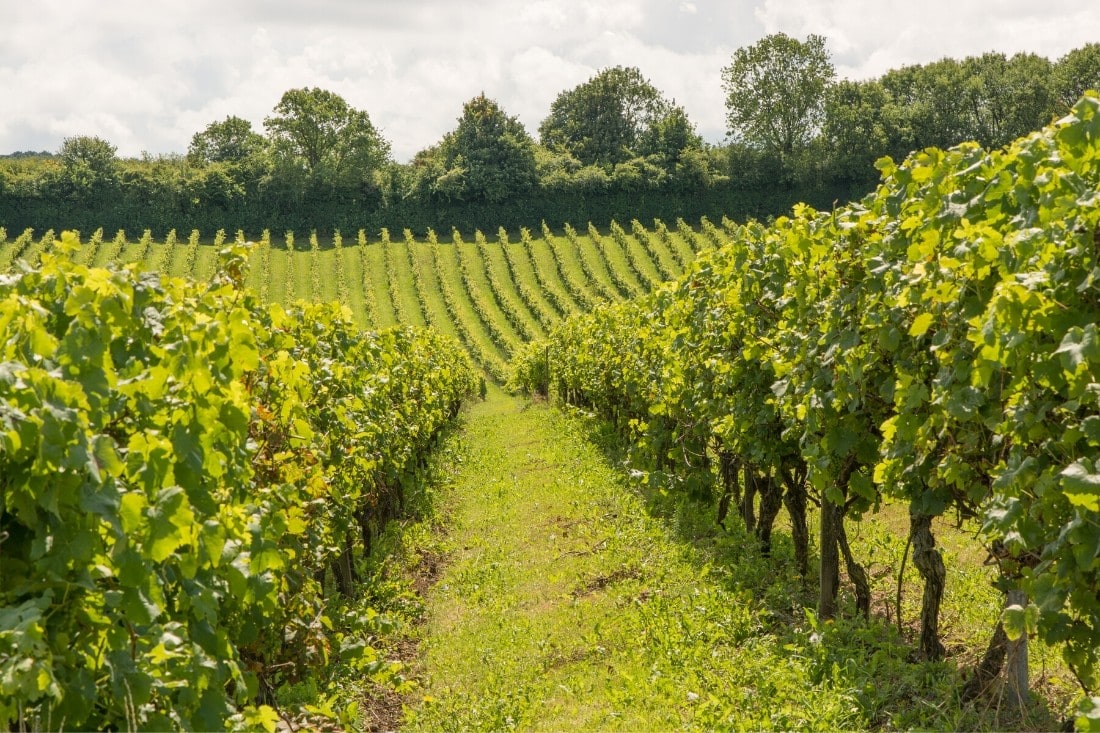 A lot of people forget that England produces great wine. It's not got the long-standing reputation of the French wine regions, or the Sonoma or Napa Valley in California, but England's vineyards are going from strength to strength.
For a great day out we'd recommend a trip to one of these vineyards in Sussex. They all run tours where you can wander the vineyards, find out how the wine is made, and of course enjoy a few samples too!
Swap views of Chicken Island in Thailand for views of Three Cliffs Bay on the Gower Peninsula in Wales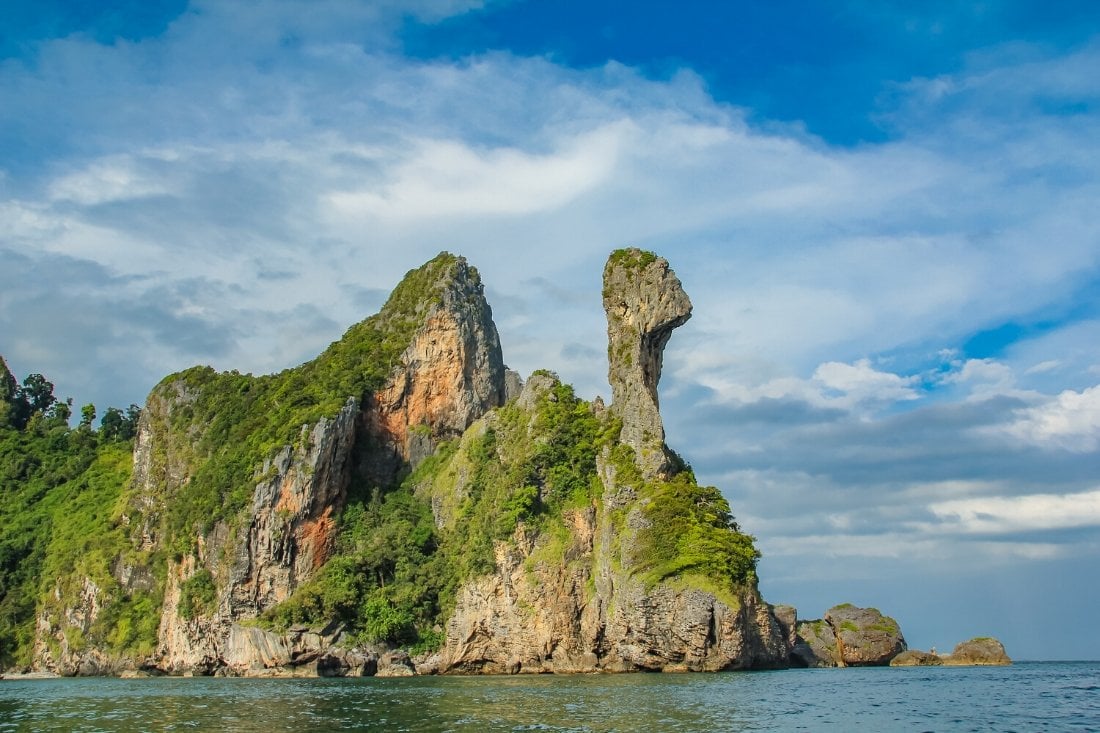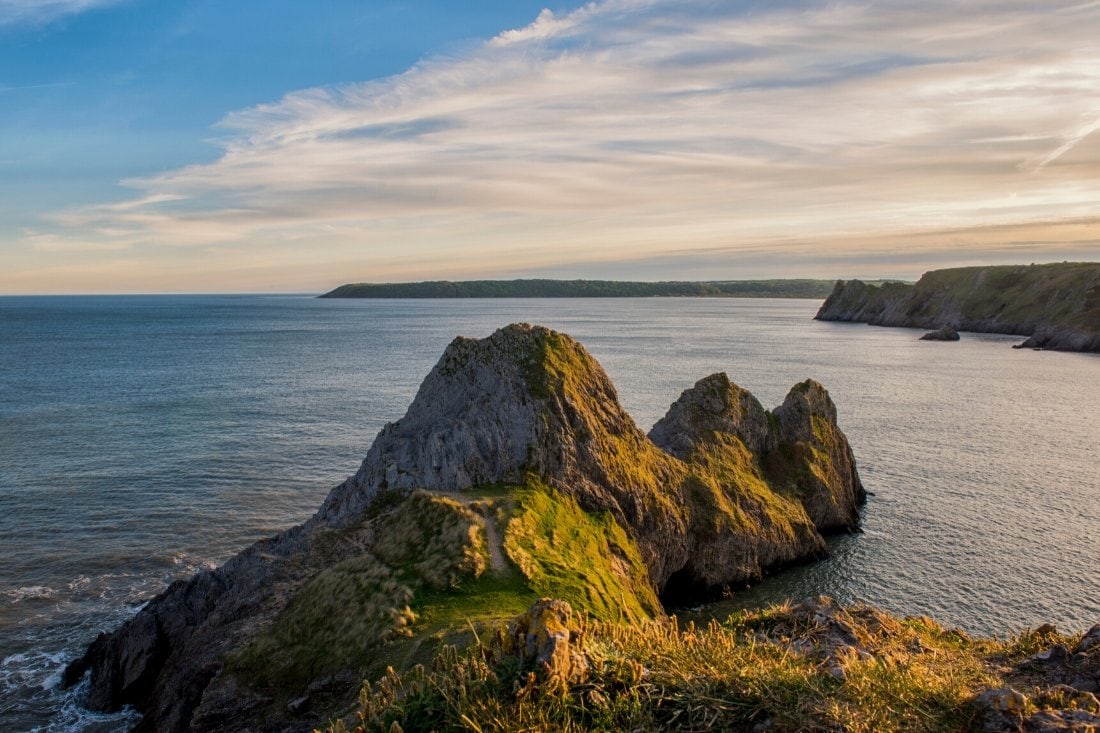 Thailand isn't the only place with beautiful limestone rocks! While Koh Poda (also known as Chicken Island) in Krabi is famed for its appearance, we think Three Cliffs Bay on Wales' Gower Peninsula is just as striking.
Plus, there's a beautiful beach, sand dunes and plenty more to explore as you hike the Gower Coast Path.
Swap the Taj Mahal in India for Brighton Pavillion in England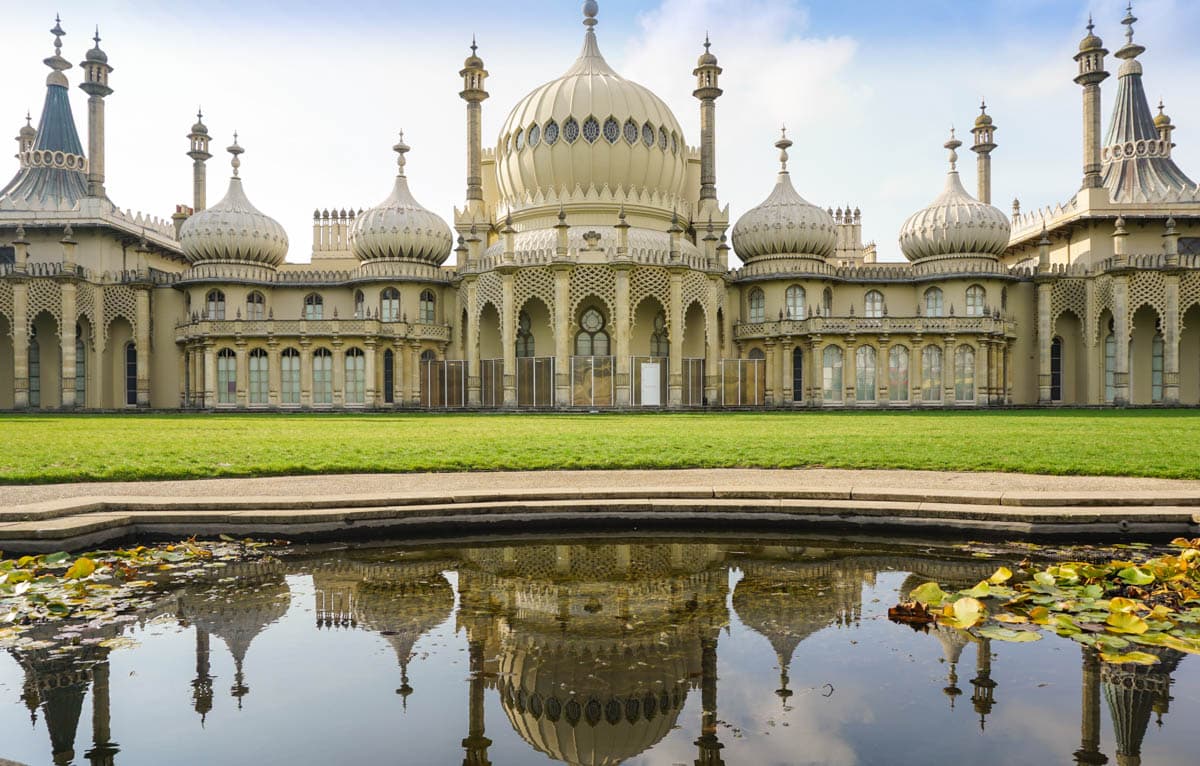 If you've ever stood in front of the Taj Mahal, you'll know just how vast it is. It's fair to say that Brighton's Pavillion isn't quite as immense to look at, but the architecture has some impressive similarities.
Brighton is an easy trip from London, while India will take some planning… so we know where we'll be going first!
Swap the Twelve Apostles in Australia for The Needles on the Isle of Wight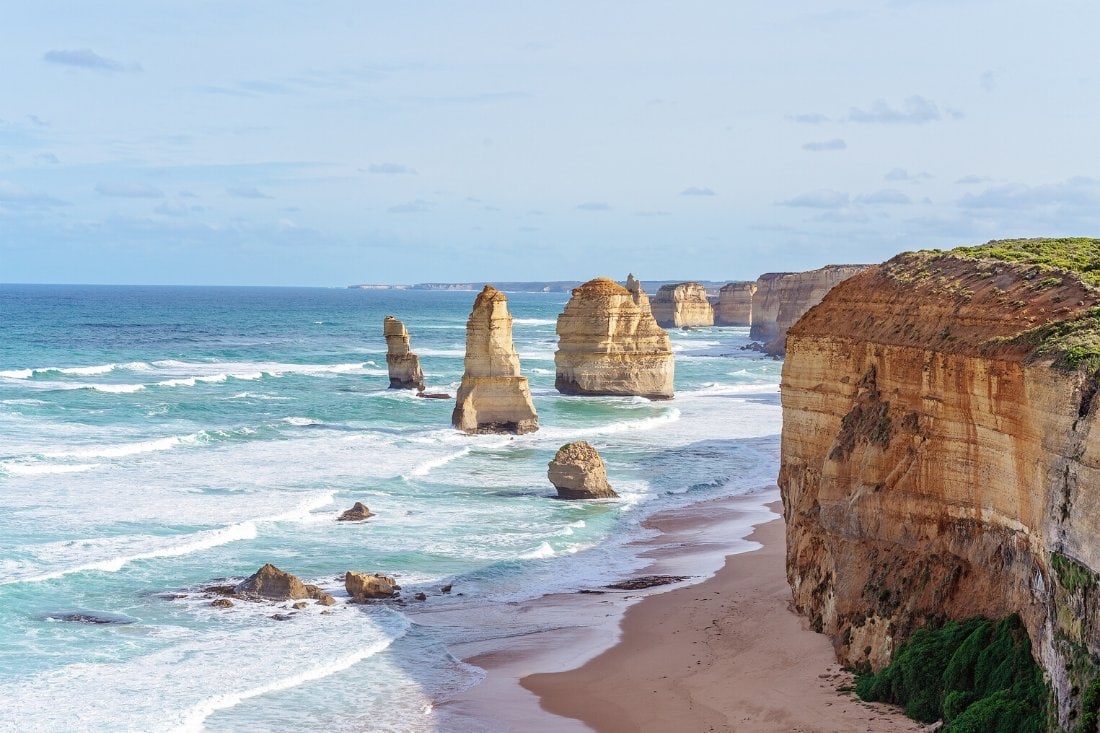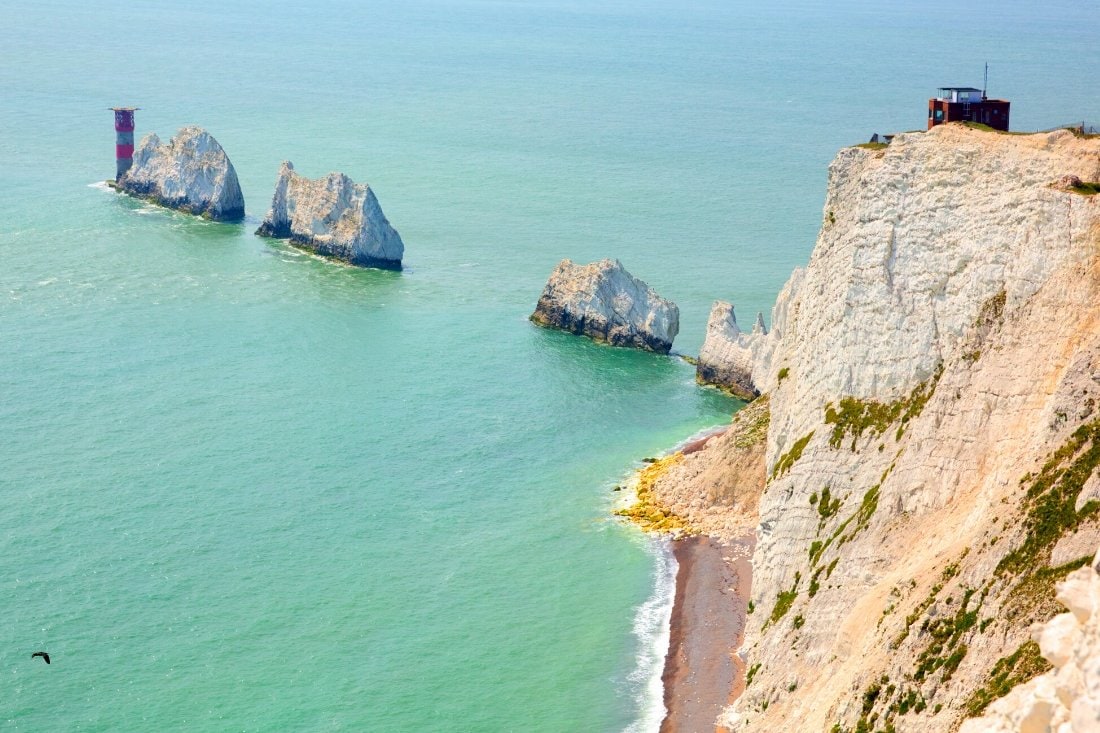 Australia's Twelve Apostles are an example of incredible limestone rock formations, but the chalk formations of The Needles certainly compare. Look how stunning they are!
The borders to Australia are closed right now, and hey, you're less likely to find sharks near the Isle of Wight!
Swap Kirkjufellsfoss in Iceland for the Fairy Pools on the Isle of Skye, Scotland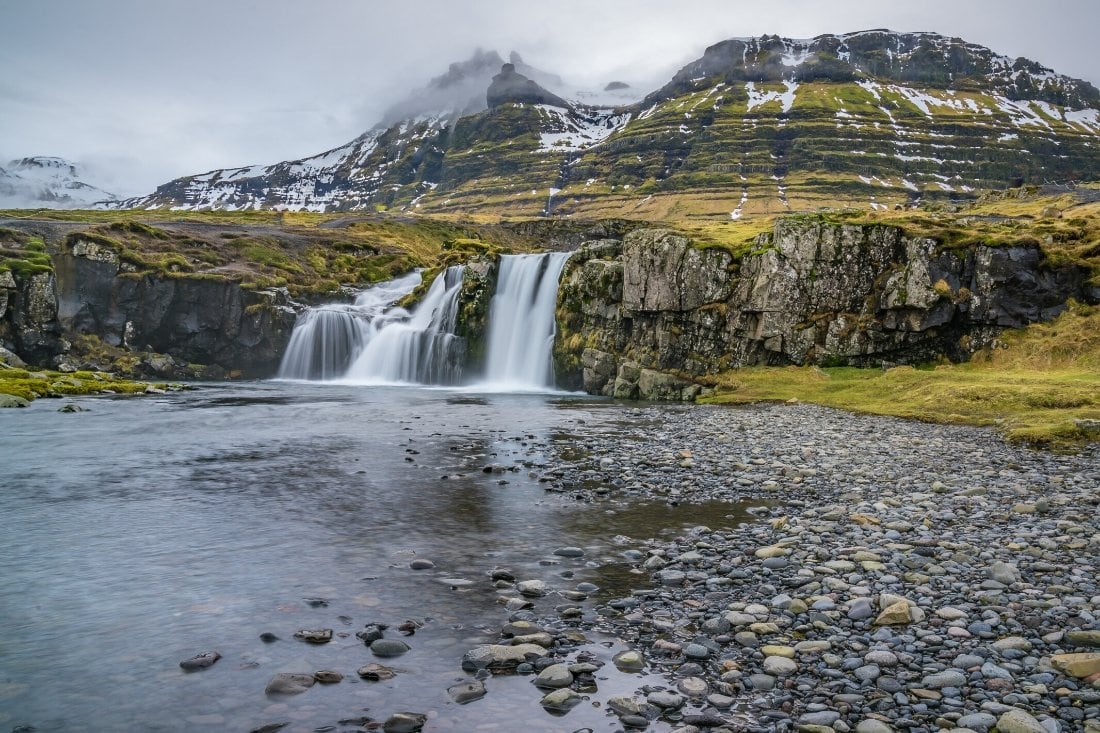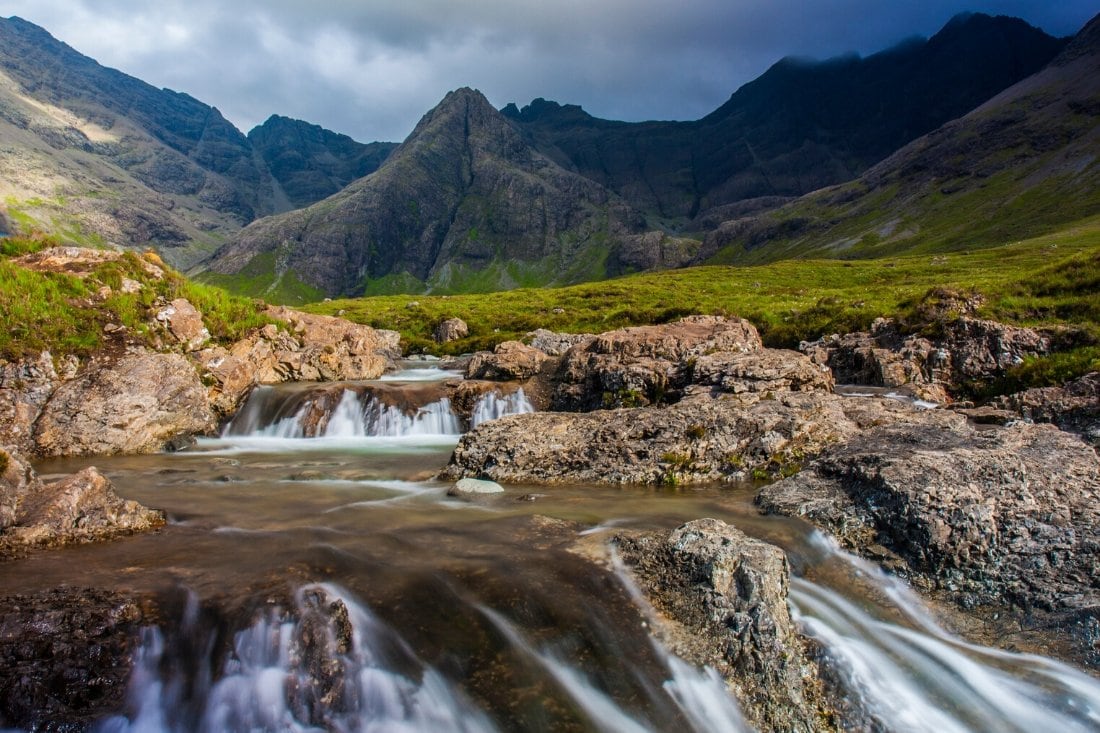 The Isle of Skye is famed for its natural beauty… as is Iceland. However, Iceland is pretty cripplingly expensive to visit, while Scotland is closer, and can be visited on a tighter budget.
If you want the epic scenery of Iceland, then we'd recommend a trip to the Isle of Skye. You can spend your time road tripping through incredible scenery, checking out epic mountains, craggy coastlines and of course the magical Fairy Pools. A trip here is one of our top reasons to visit Scotland.
Swap Mont Saint-Michel, France for St Michael's Mount in Cornwall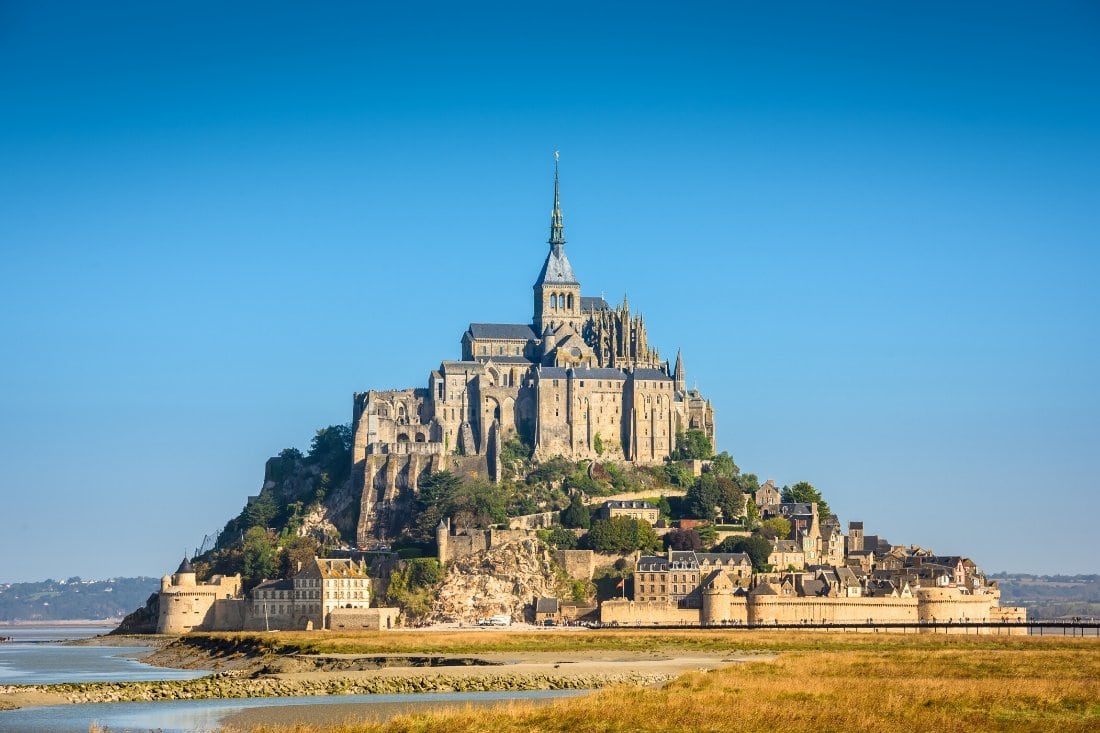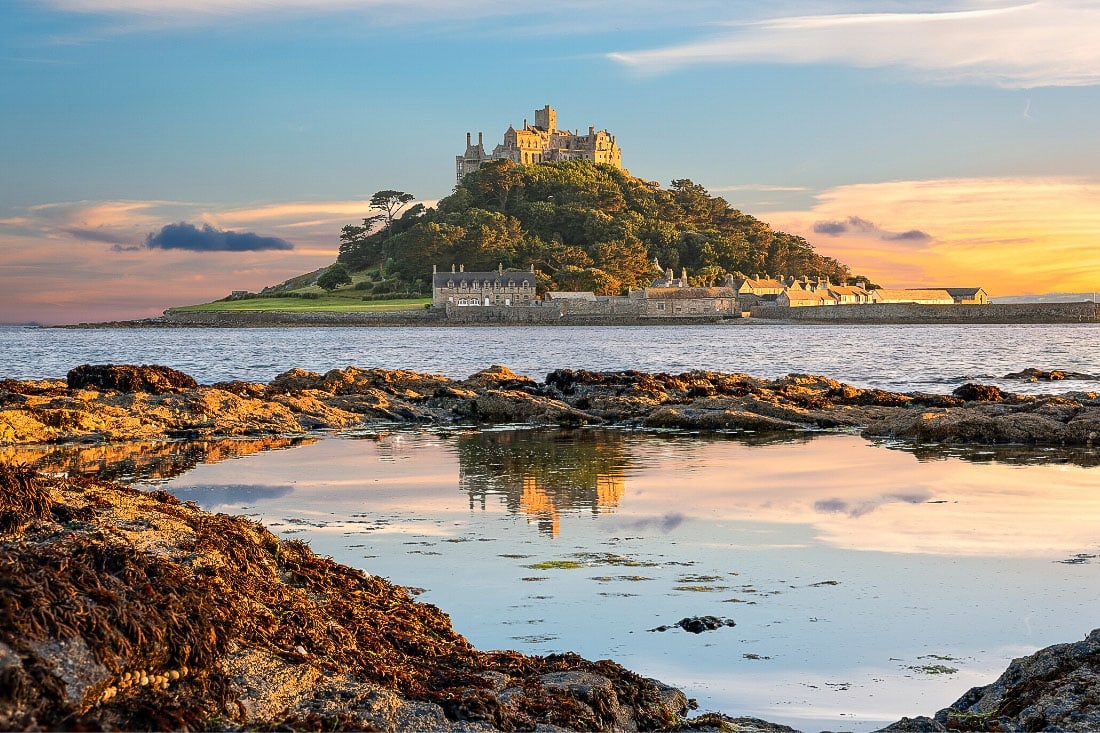 The sister islands of St Michael's Mount in Cornwall and Mont Saint-Michel in France are both tidal islands, meaning you can walk all the way out to them at low tide.
While the Cornish island has a medieval church and castle, its Normandy counterpart is home to a monastery. They're both beautiful, and a dream for photographers.
Swap Barbados in the Caribbean for St Martin's in the Scilly Isles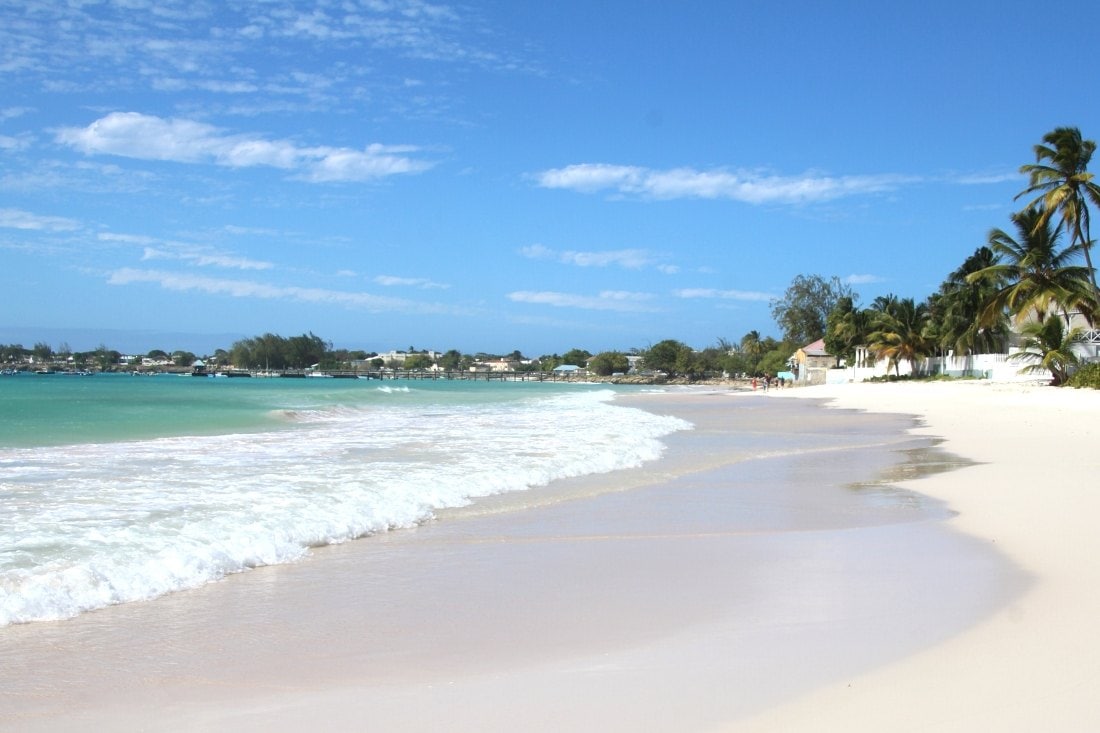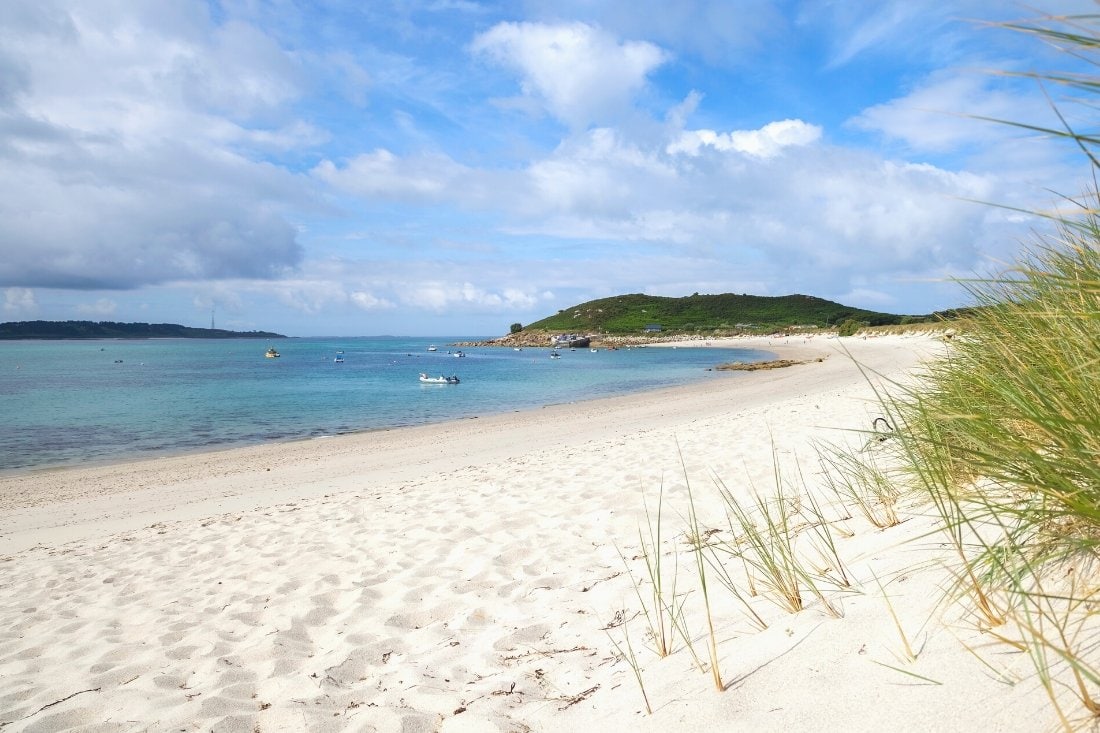 It was tricky deciding which English beach to compare to the Caribbean, as there are plenty of options. You'll see quite a few of our favourites on our round up of the best seaside day trips from London.
Yes, you need sunshine, blue skies, warm weather and a barrel full of rum to truly feel like you've transported yourself to the Caribbean, but the Scilly Isles have a warmer microclimate than the rest of the UK, so you might get lucky. The turquoise waters and silky soft white sand of St Martins in the Scilly Isles might have you fooled!
Have you travelled somewhere in Great Britain that you thought was just like a destination you'd visited abroad? Let us know! If you're looking for any inspiration for your travels this year, don't forget to check out our guides on England, Scotland and Wales.
Enjoyed this post? Pin it for later!