Did you know Colchester is the oldest recorded town in Britain? No? Then here are 18 other fun facts about Essex that will surprise you!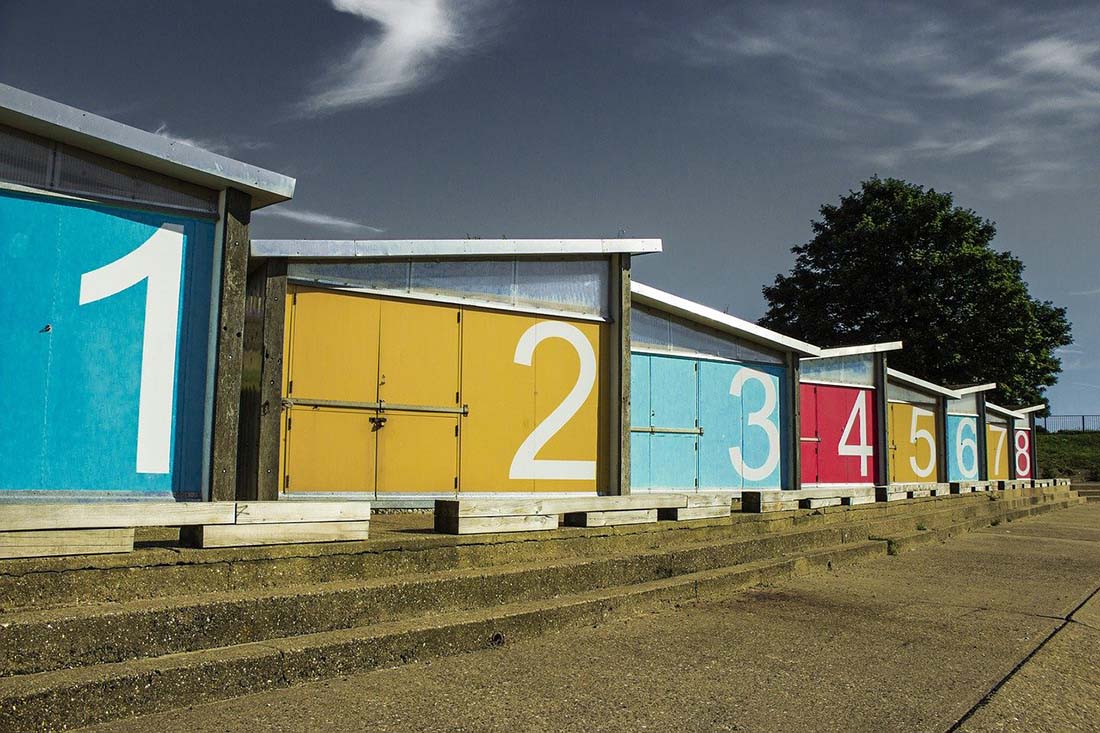 Being a born and bred Essex boy, I've been flying the flag for my home county all my life. I am immensely proud coming from Essex – and not everyone says that!
When you read these fun facts about Essex, you'll quickly understand why I love the place so much. It is packed full of history, it has some beautiful beaches with old-school piers to play in, and the people are so kind and welcoming. Put it this way, The Only Way Is Essex is nothing like what Essex is actually like. Basically, don't let TOWIE put you off from exploring this country!
So, without further ado, here are some of my favourite facts about Essex. To me, this is what Essex is famous for. I know a few of these will really surprise you!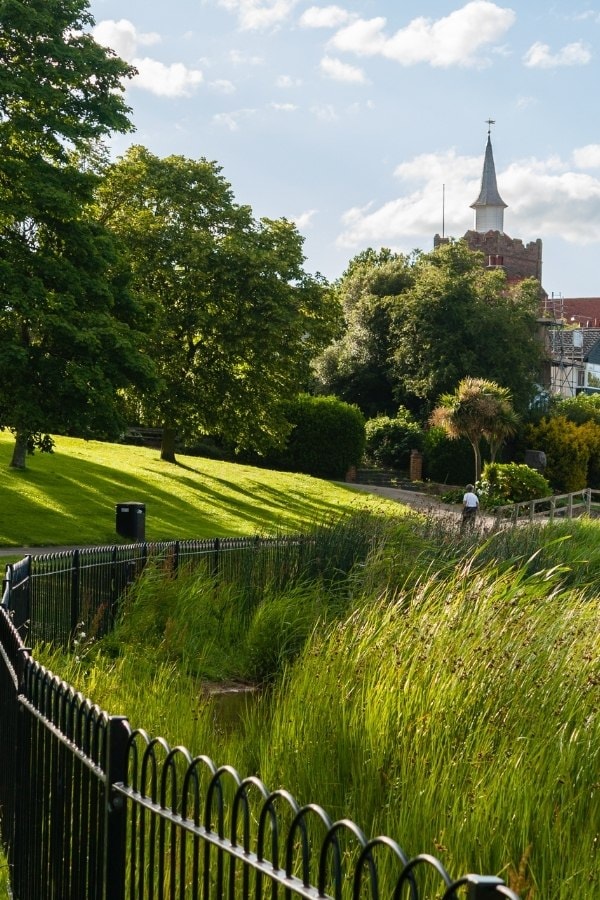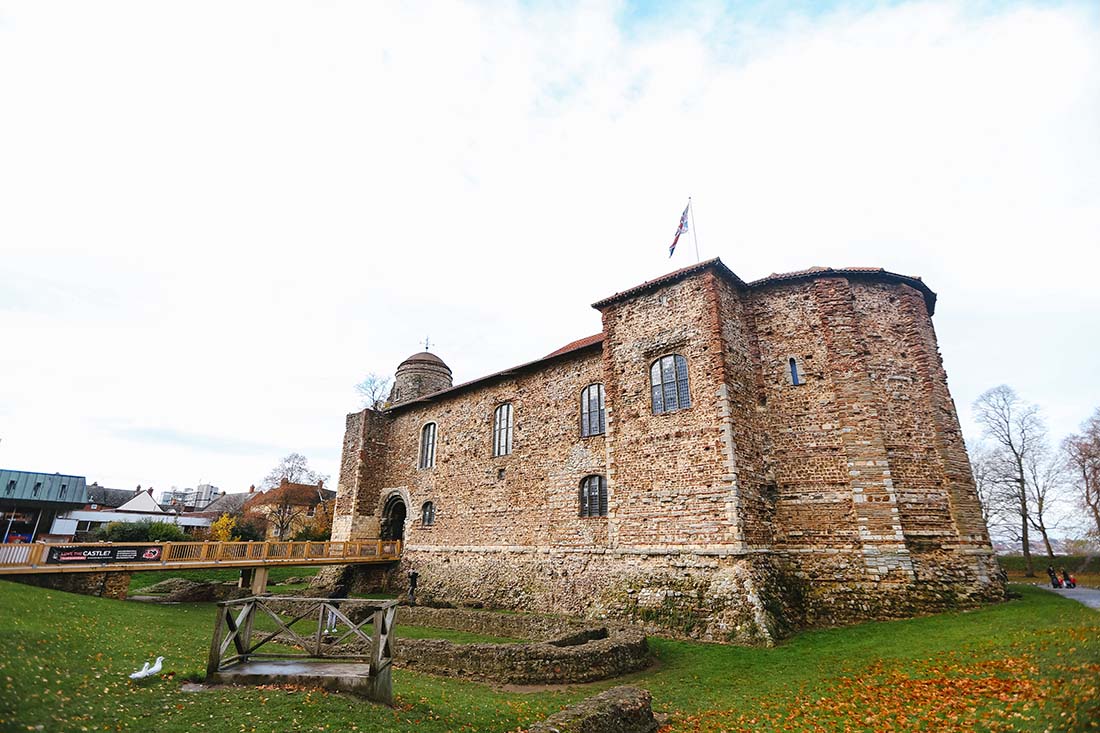 What is Essex famous for?
1. Colchester used to be the capital of Britain
Way back in the day, Colchester used to be the capital of Britain. When the Romans invaded in AD 43, they set up Colchester (then called Camulodunum) as the capital. However, the town was attacked and destroyed during Boudica's rebellion in AD 61, so it wasn't the capital for long!
2. Colchester is also the oldest recorded town in Britain
On history, Colchester is the oldest recorded town in Britain. There are old Roman walls in the city that date back nearly 2,000 years, and occupation of Colchester dates back even longer than that. It is often referred to as Britain's first city.
3. I once kissed Dermot O'Leary on the lips
Loads of famous people hail from Essex. Jamie Oliver, Rupert Grint, David Gandy, Ross Kemp, Russell Brand, Sir Alistair Cook, Anne-Marie, Olly Murs, Dame Maggie Smith, Dame Helen Mirren – the list goes on and on. Dermot O'Leary also was born in Colchester, Essex.
He once attended the inaugural sports awards dinner at Colchester 6th Form College (where he went to college). I was on the rugby team, he used to play rugby too. We all drank a fair few drinks, had a good time, and at the end of the night I randomly (and drunkenly) kissed Dermot on the lips. True story dat. I wonder if he remembers it?
4. Robert the Bruce was an Essex boy
One of Scotland's most famous sons was thought to have been born in Essex. Historians believe that Robert the Bruce was actually born at Montpelier's Farm in Writtle near Chelmsford in 1274.
Bruce's father was in Westminster for the coronation of King Edward I in the summer of 1274, and his son was born in July, so the dates match up. His father also owned Chelmsford at the time, so he was born on his estate. I love this little fact about Essex!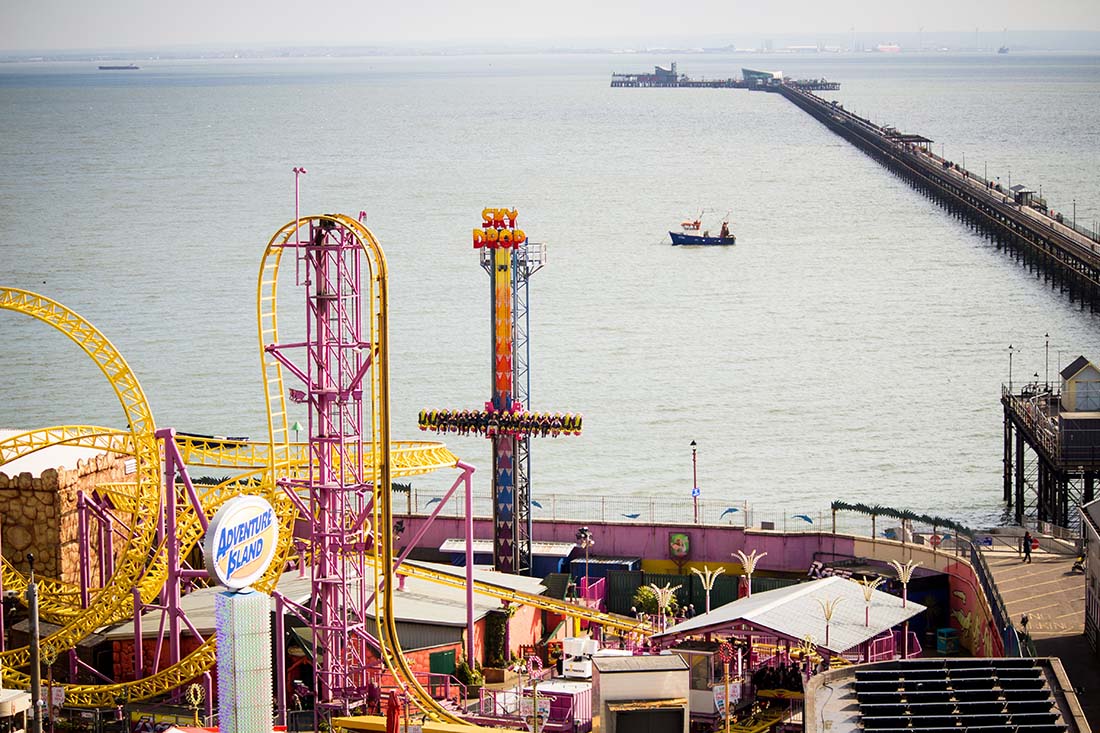 5. Southend pier is the longest in the world
No matter how long you think this pier is, I promise you it's a lot longer than you'd ever imagine. It's a whopping 1.34 MILES long making it the longest pier in the world. Work stared on the pier in 1829 and it has been open ever since. If you're looking for cute cafes, mini golf and tacky rides, you'll find them here. It is a pretty epic walk too.
6. There's 350 miles of coastline here
The Essex coastline is over 350 miles long. That's the equivalent of driving from London to the Alps to give you an idea of distance. Also, the Essex coastline is the second longest of any English country – only Cornwall has a longer coastline than here.
If you're looking to explore the coastline, check out some of the best free days out in Essex. I recommend a couple of beautiful beaches here!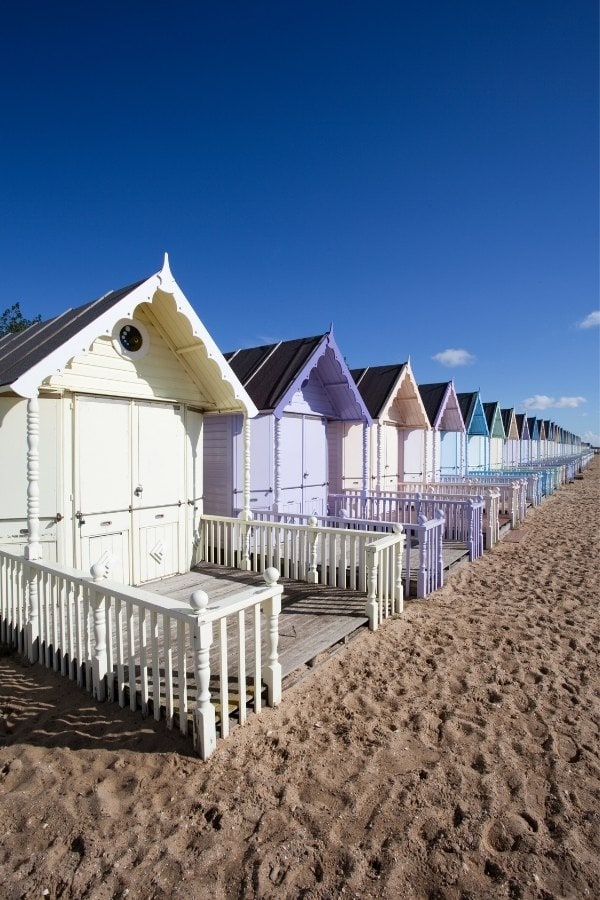 7. Island paradise
However, Essex takes the top spot for having the largest number of islands compared to any other county in England. There are 35 islands off the coast in Essex, Mersea Island being the biggest and most populated. Again, it is an amazing day out (unless you get caught and stranded on the island at low tide…)
8. Five American presidents came from Essex
Rumour has it that five of the past US presidents were direct descendants from people in Essex. There are claims that the Mayflower (which was built in Harwich), which famously made the transatlantic voyage to North America in 1620, had a crew that mostly came from Essex. This crew eventually settled in America become among the first American settlers there. 5 of these descendants went on to become presidents.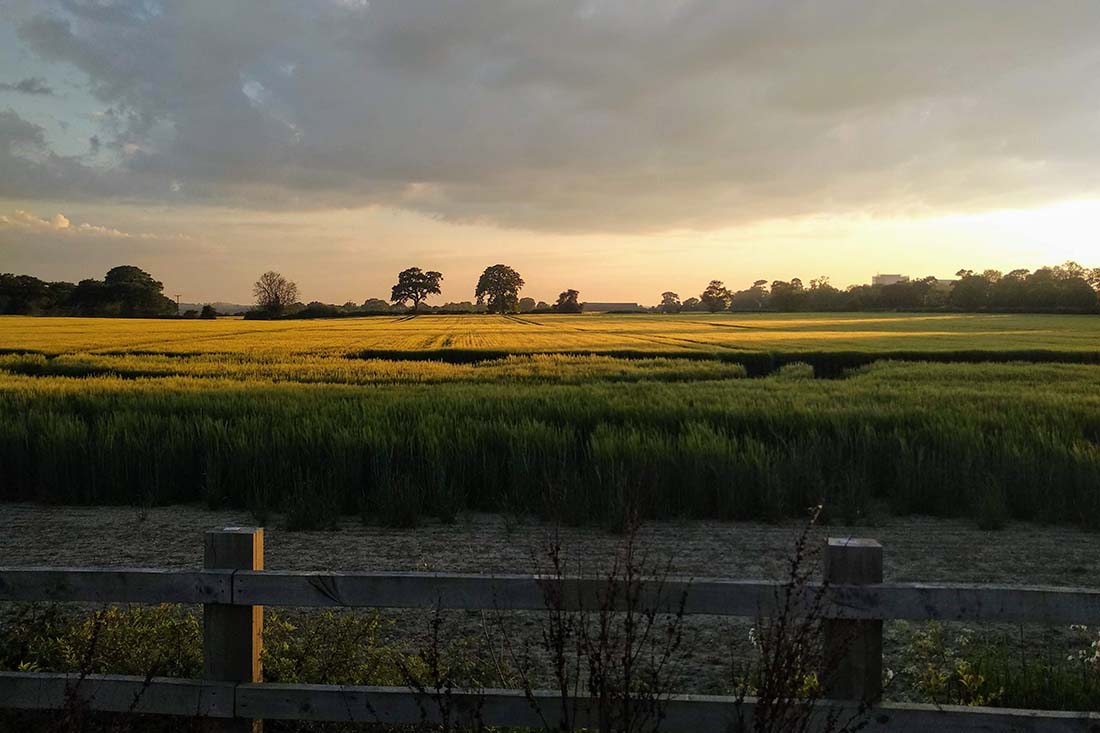 9. Home to the oldest wooden church in the world
St Andrews in Greenstead is believed to be the oldest wooden church in the world dating all the way back to 1081. That means the church is nearly 1000 years old!
10. Manningtree is the smallest town in Britain
Okay, so this one is all about the difference between a town and a village. Technically, by the old letter of the law, Manningtree is regarded as a town. However, with only a population of 900 people, it is the smallest town in Britain.
11. While Tiptree is the biggest village in Britain
On the flipside, Essex is home to the biggest village in Britain. Tiptree has a population of around 9,000 people, but it is still technically classed as a village. Tiptree is also famous for Tiptree jam – you'll recognise the jam from those micro pots you see at hotel breakfast buffets all around the country.
12. Essex is home to the Flitch Trials
The Great Dunmow Flitch Trials is one of the most obscure and bizarre events you'll ever come across. Dating all the way back to 1104, this is the oldest recorded competition in Britain.
Happening every 4 years, married couples have to compete to prove their love and devotion to each other in a series of events. And do you know what you win? A flitch of bacon (or half a pig to you and me). Worryingly, the competition still runs today with the next event in 2021! Fancy entering yourself and bringing home the bacon?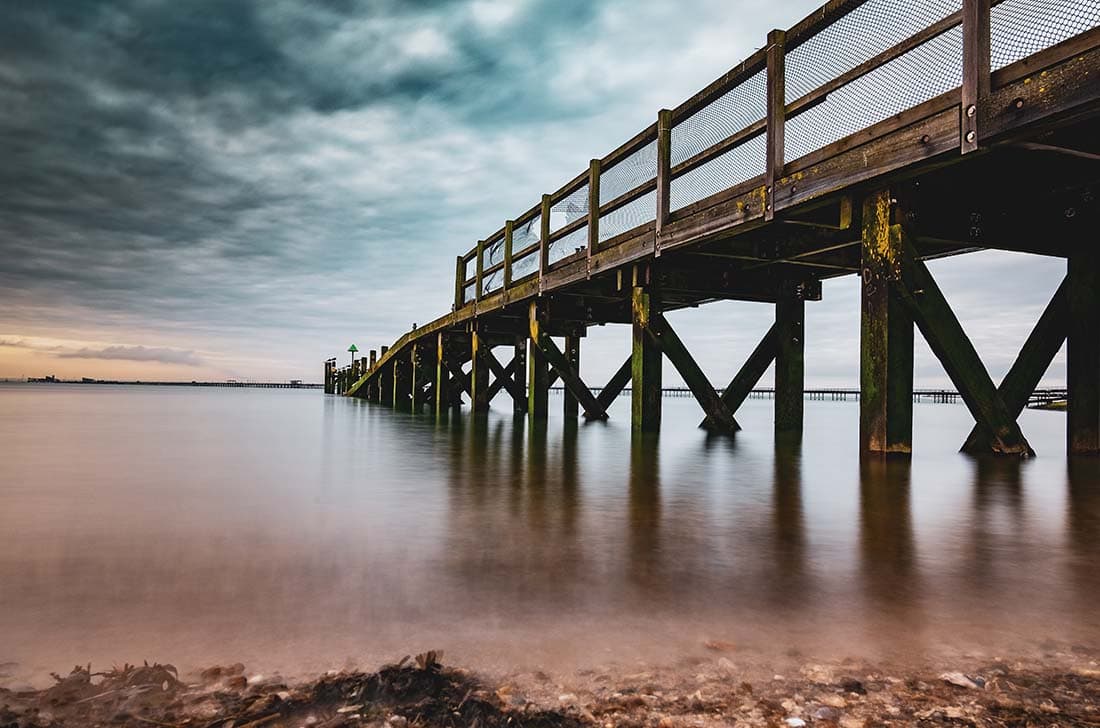 13. A weird day out at the races
Greyhound racing is popular all over Essex, but once Romford Greyhound racetrack hosted a cheetah race in an attempt to draw in the crowds and make more money. Obviously it was banned soon after the race!
14. Recording breaking radio broadcast
The first ever radio broadcast in the world was made in June 1920. This took place in a studio in Chelmsford making them pioneers of international radiowaves.
15. Home to Epping Forest
Essex is home to Epping Forest, one of the oldest forests in the UK. Bordering Essex and London, taking on an Epping Forest walk is a great day out, especially with the kids. You can check out our guide to walking Epping Forest here!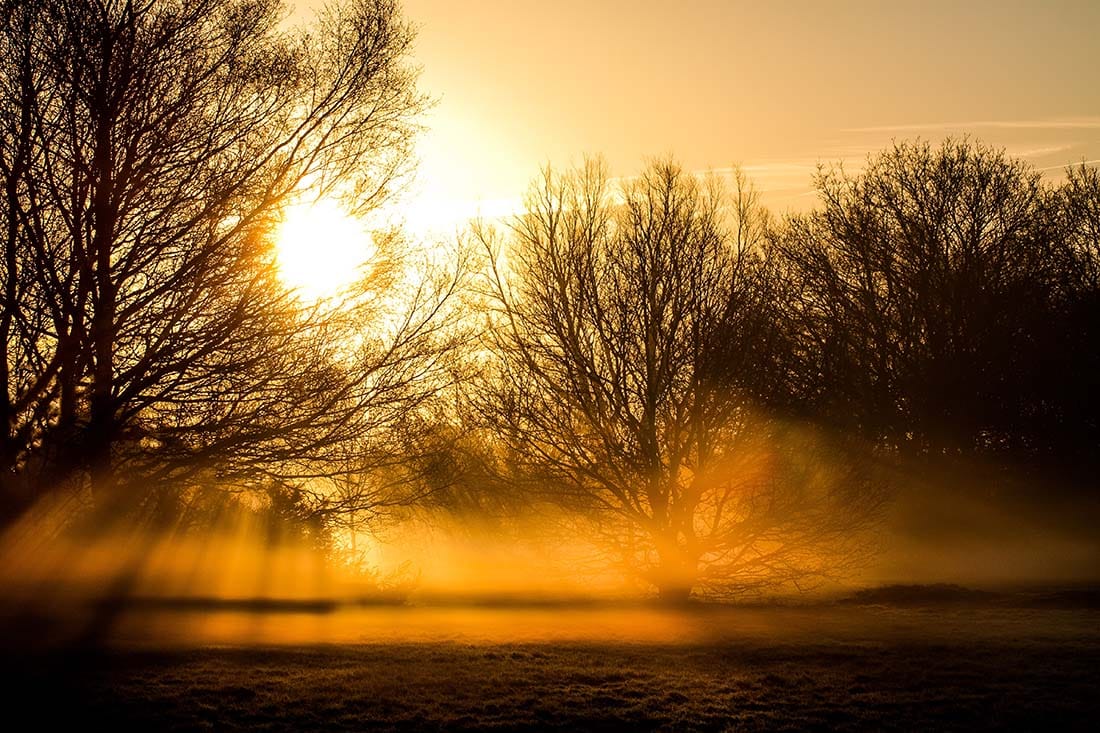 16. Clinton Cards started in Essex
Clinton Cards, every son's go-to shop for buying a last-minute Mother's Day card, began life in Epping. The first store was opened in 1968 by Don Lewin, who borrowed £500 to create Clinton Cards. Don Lewin selected the name Clinton Cards after his young son.
17. One massive maze
Saffron Walden is home to the largest maze in the world. The maze is believed to be more than 800 years old too! You can still visit the maze today.
18. Watch your speed!
There are more speed cameras per linear mile of road in Essex than anywhere else in the world. That means you've really got to watch your speed driving around Essex.
Who's ready for some more fun facts?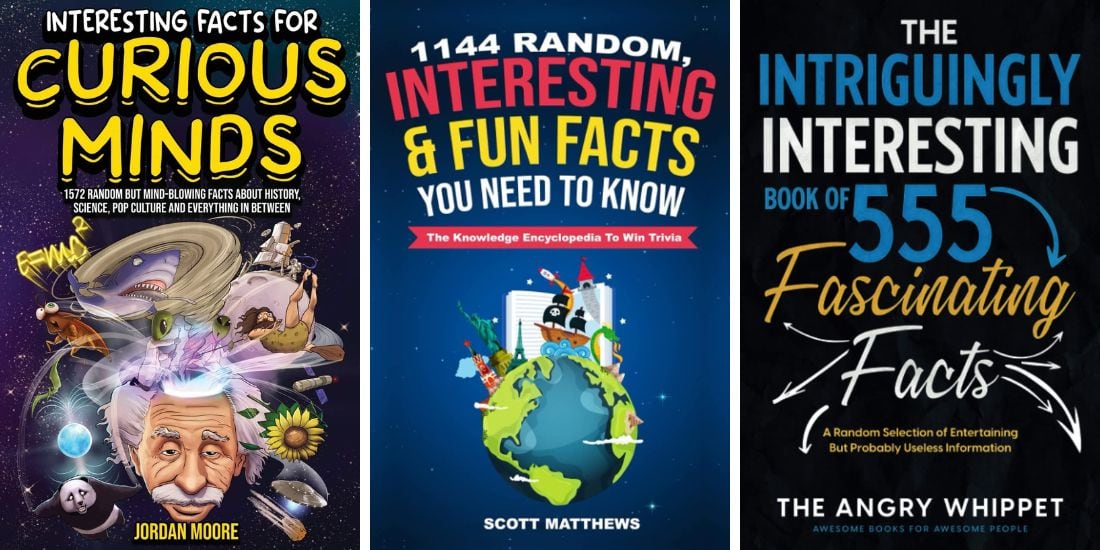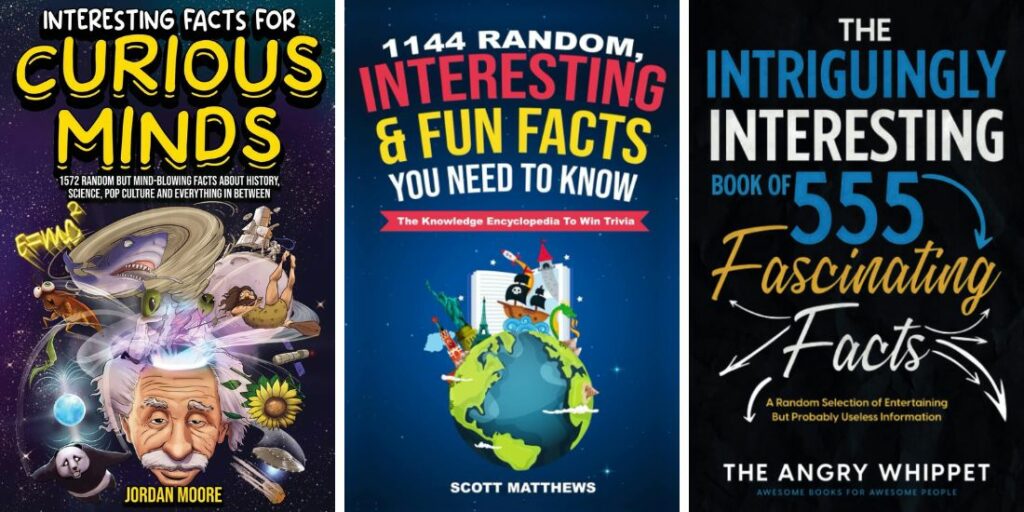 If you're looking for some recommendations, these are a few of our favourite fact books to buy. We use these when planning fun quiz nights with family and friends. They're also great for entertaining the kids too!
---
We really hope you've enjoyed these Essex fun facts – hopefully you'll be able to use them in your next pub quiz! What was your favourite fact about Essex? Let us know in the comments below!
If you enjoyed this post, then make sure you check out our fun facts about Great Britain. We've also got one on Wales too!
Enjoyed this post? Pin it for later…