Looking for the best free days out in Essex? From fun at Adventure Island to visiting Colchester Castle, this is what to do in Essex.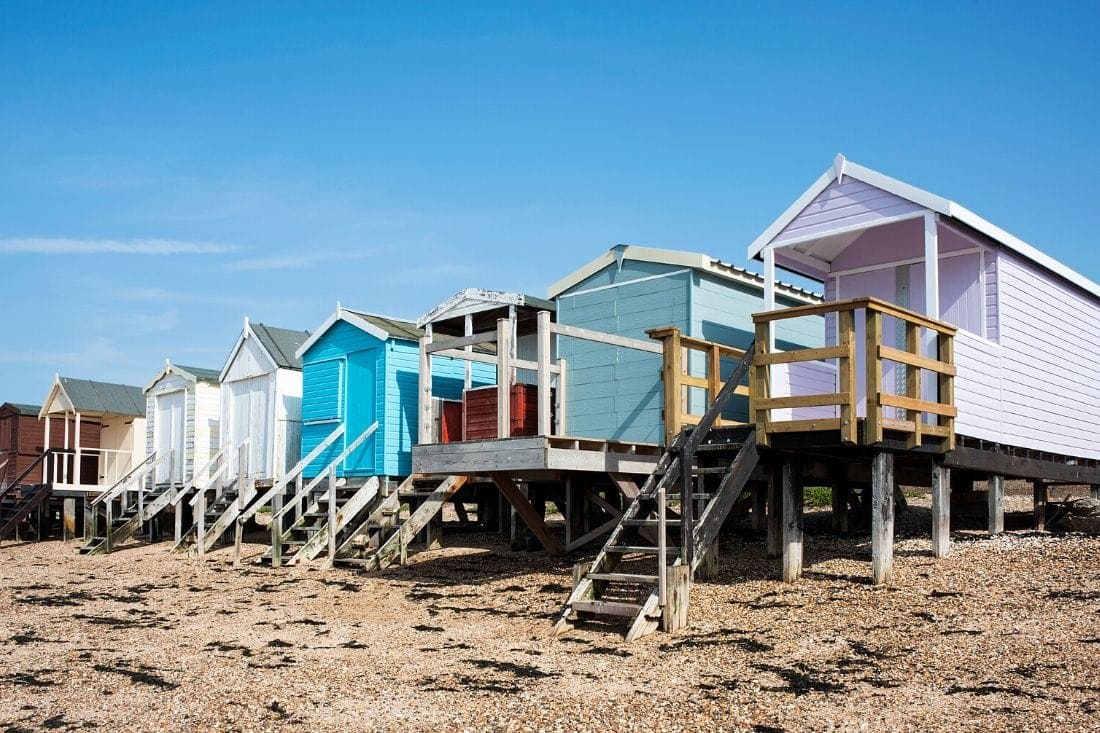 You don't always need to spend money to have fun. In fact, I'd go as far in saying you actually have a lot more fun when it doesn't cost you a penny. Hey, what can I say, I'm a cheap date. That's why I wanted to show you some of the best free days out in Essex for your next adventure.
Being a born and bred Essex boy (obviously I say that very proudly), I grew up exploring Essex. Often my mum and dad would take me to places like Claton Pier or to wander around Dedham on the weekends. There are just so many amazing things to do in Essex the hardest part is choosing what to do.
Don't worry, that's where this post comes in handy!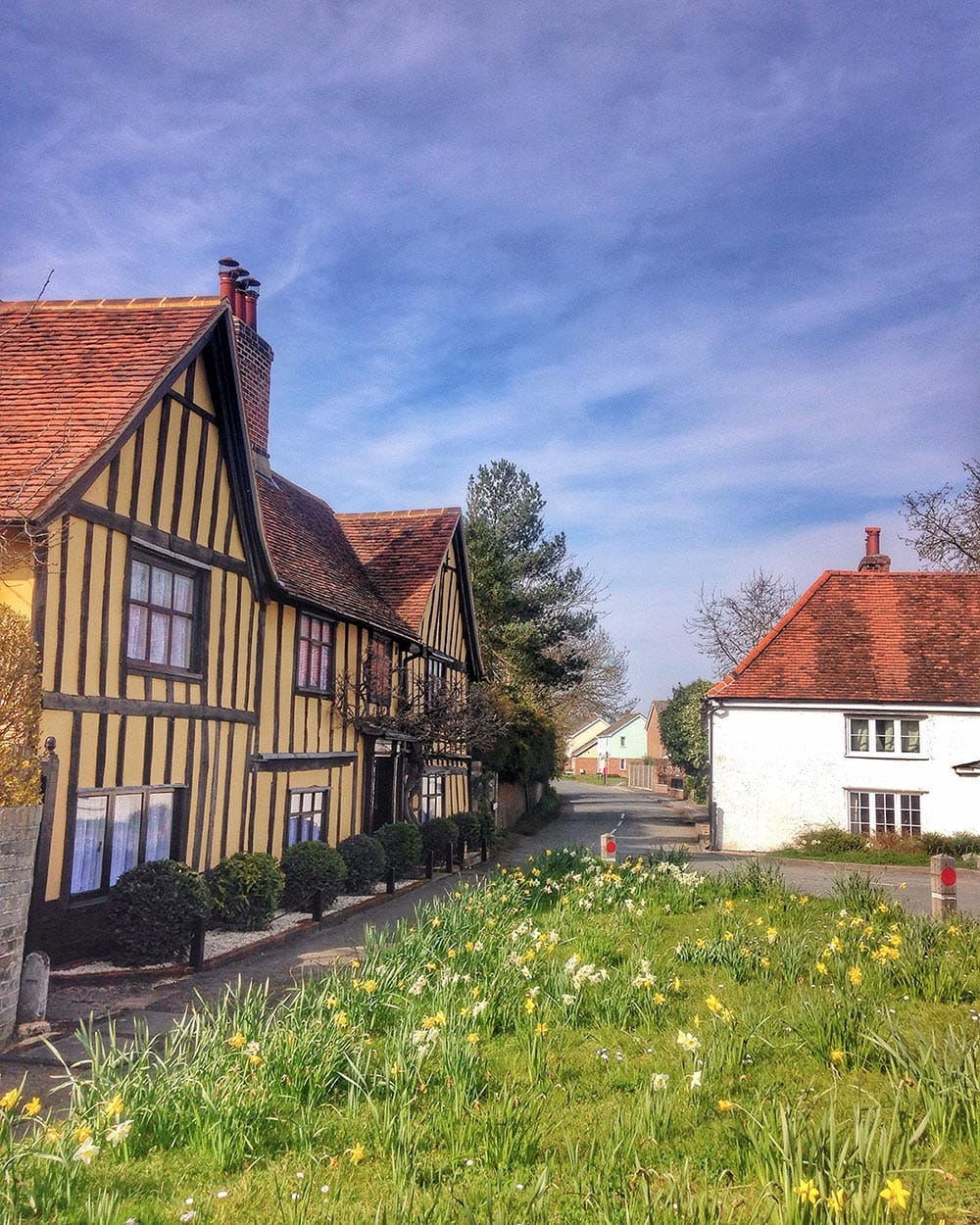 I may be biased (okay, I am very biased), but I think Essex is one of the best counties in England. Yes, it has a bit of dodgy reputation but there are so many great days out for you and the family.
There are beautiful beaches, cool castles, some fantastic hikes to go on, and of course lots of English countryside that we all know and love.
All I can say is give Essex a chance; it will really surprise you.
So, if you're looking for fun days out in Essex then you really can't go wrong with any of these. I really hope you enjoy Essex as much as I do!
– Days Out in Essex, England –
Walton-on-the-Naze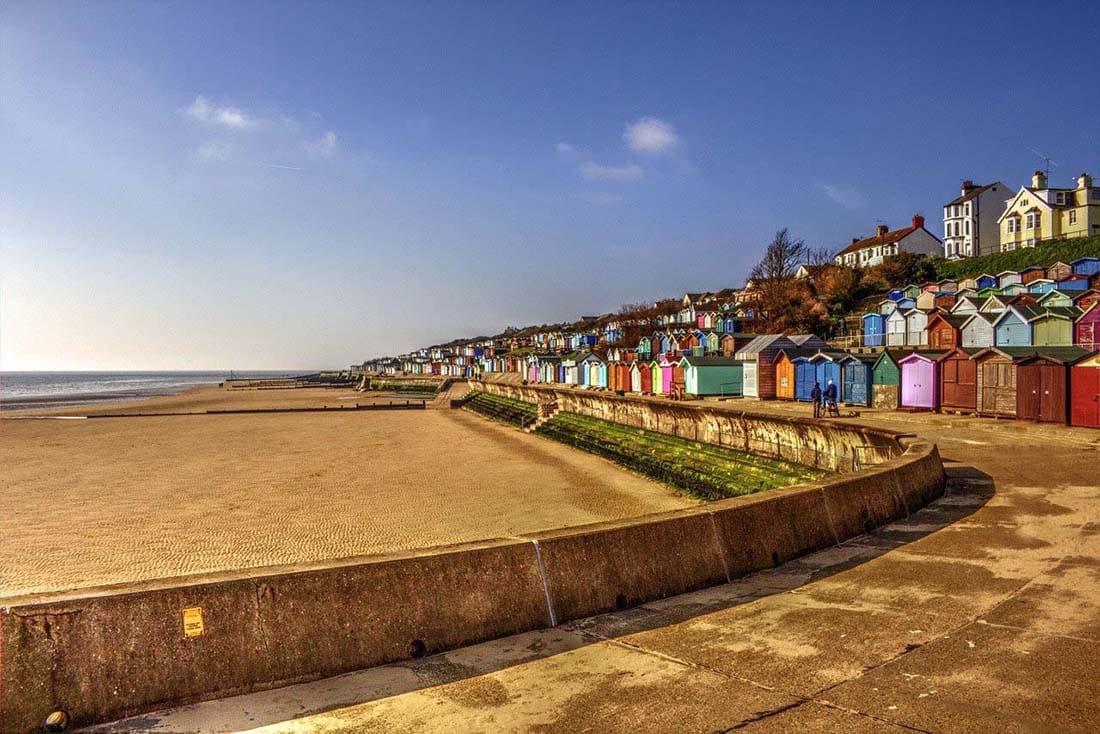 Walton-on-the-Naze is my favourite beach town in Essex. Compared to Clacton and Southend, it is so much quieter here. It also has much more of those summer seaside vibes I love.
Officially, the pier is the second longest in England. This is obviously one of the main attractions in Walton with loads of fun fairground rides to go on. You can also watch all the fisherman at the end of the pier.
One of the best things about the Naze is it's home to lots of seals. The seals love the shallow muddy banks around Walton and they always look so cute chilling in the sun. The best time to see the seals is in autumn, though you can see them all year round. This is such a highlight, especially if you've got little ones with you.
Hipkins tea room is a lovely spot for afternoon tea or a slice of cake. If not, grab some fish & chips on the pier and enjoy being by the seaside. All in all, Walton-on-the-Naze is a great day out in Essex.
Colchester Castle Park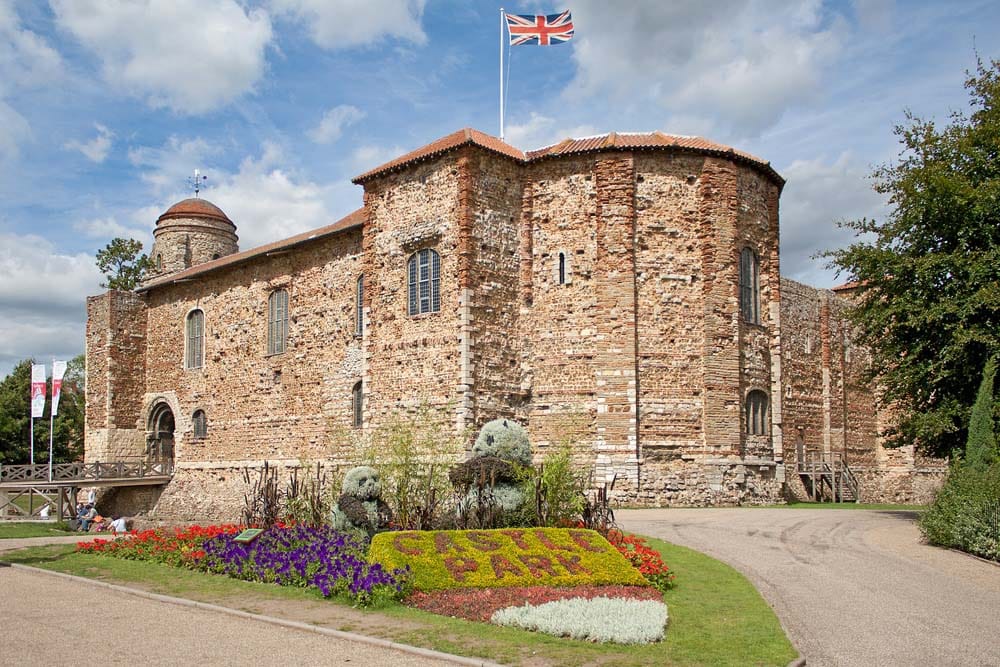 I'm about to wax lyrical about Colchester.
Colchester is the oldest recorded town in England. It also used to be the capital of Roman Britain before London. Basically, Britain was born in Colchester – how cool is that!? There is over 2,000 years of history right here.
Colchester is also home to a really impressive castle. Colchester Castle is a Norman castle that was built in 1076 and it is one of the top attractions in the town.
Entering Colchester Castle Park to see the castle is completely free. You can also walk inside the Norman keep and see the inner-well. If you've got a penny spare then throw it into the well and make a wish. I can't tell you how many times I've done this myself.
Entrance into Colchester Castle and the museum is £10 for adults and £5.25 for kids. There are family tickets which work out cheaper too if there's 3 or 4 of you.
Obviously this is an additional charge on your free day out in Essex but it is an amazing place to visit. I would say that the museum is very fact heavy, so younger kids might get bored easily. Saying that, there is a replica Roman armour to wear though which is pretty exciting for the young ones.
Outside the castle, the park is a really lovely place to wander around and have a picnic. In the summer there's usually a free festival in Castle Park too. There's a great food & drink festival in September too which I'd recommend.
Walk from Dedham to Flatford Mill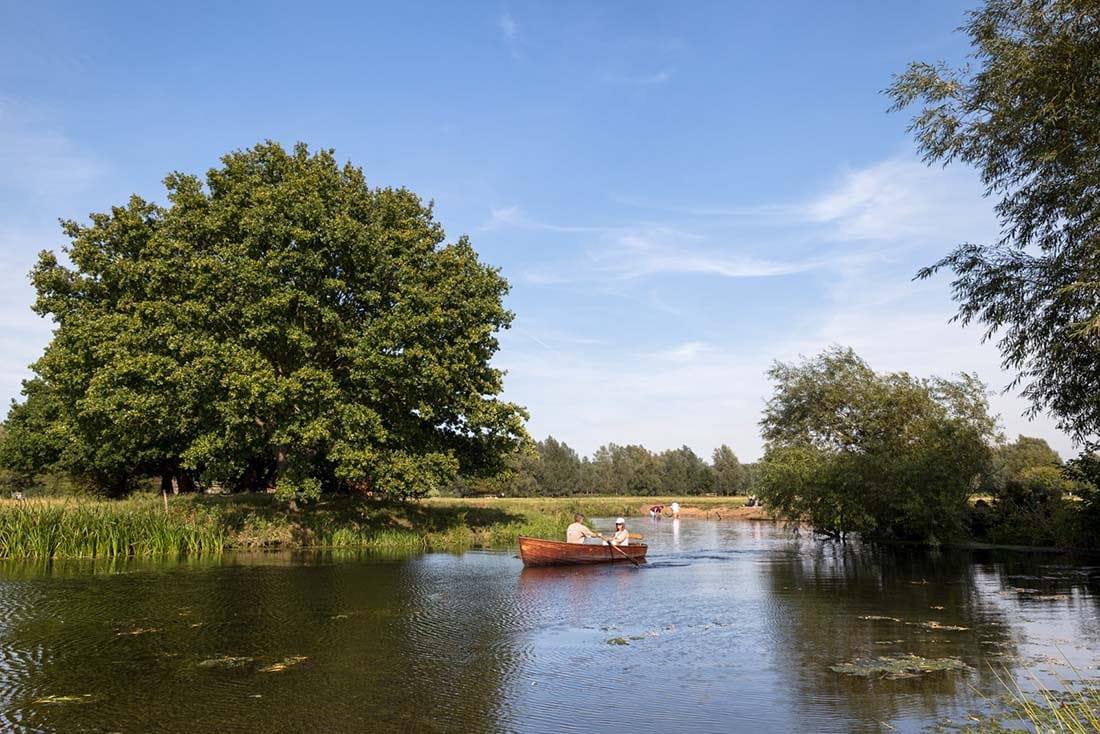 For me, this is one of the best walks in Essex.
Dedham and the surrounding countryside is known as Constable Country. This is where the artist John Constable created some of his most famous paintings. One of them is of Flatford Mill, which is where this walk takes you to.
Parking in Dedham, this walk follows the banks of the River Stour to Flatford Mill. It's a really easy walk that takes around 45 minutes and the views are just beautiful.
At Flatford Mill there's a really nice tea room which you can stop off at. If not, turn back around and head back to Dedham. A couple of the pubs like The Sun and The Marlborough Head are good places for a pint.
Also, if you're looking to spend a little money you can hire boats from the Dedham Boat House and row along the river to Flatford Mill. This is probably one of my favourite things to do in Essex!
Adventure Island, Southend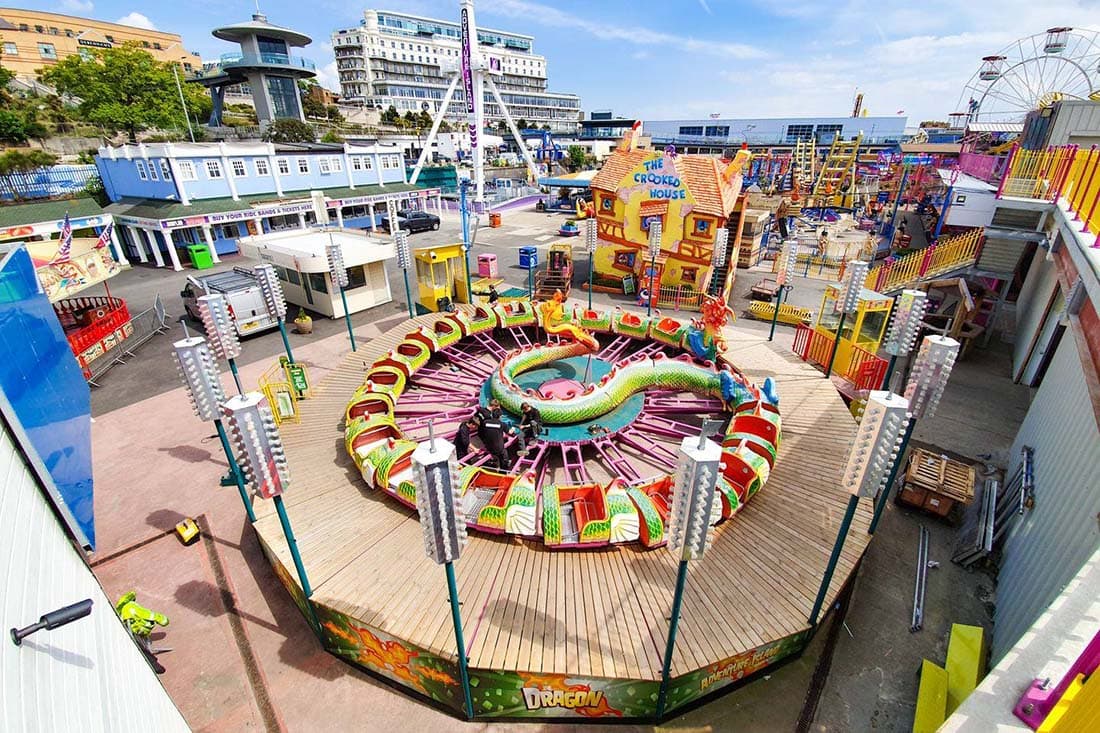 Parents will hate me for recommending this one. Technically, Adventure Island in Southend is free to enter. You only pay if you play. That means it definitely counts as one of my free days out in Essex.
Adventure Island is a little theme park in Southend. In total there are over 30 different attractions and 5 big(ish) rollercoasters.
The theme park was originally built in 1976 and over the years its transformed into one of the best family days out in Essex.
The biggest ride is Rage. This is actually pretty scary with a 75ft drop and a 360o barrel roll. It was event voted as the most thrilling rollercoaster in the UK by Blue Peter!
There's also an inside section for the winter months or when the weather's not the best. This has a load of different rides to choose from as well as an arcade. There's a big food court here too. Basically, it has it all.
As I mentioned, this is a pay to play theme park, so it's completely free to enter and have a look around. It does mean if you only go only one or two rides though you can keep costs down.
If you're visiting, you can check out some of the best things to do in Southend in our blog post here.
Great Notley Country Park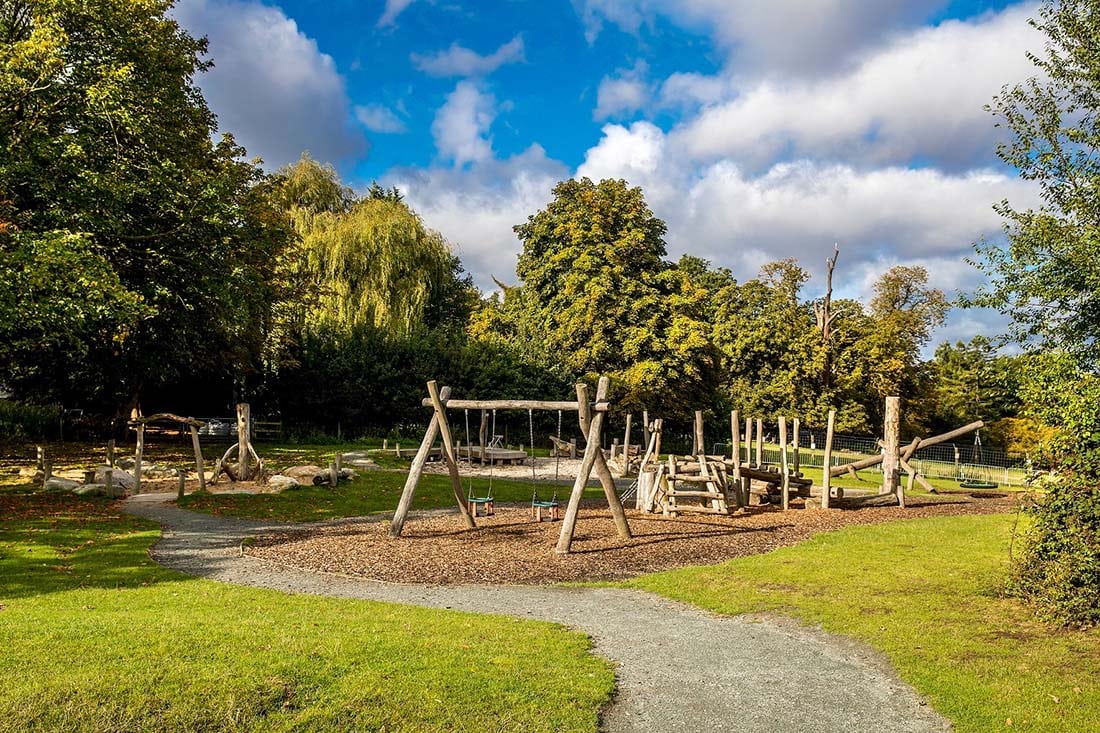 It's always difficult finding somewhere both teenagers and toddlers will be happy – well, they will at Great Notley Country Park in Braintree.
This place is home to Essex's longest play trail. It is 1.2km long and includes a climbing forest, a giant see-saw, slides, sand pits, tyre swings, and a water play area just to name a few things. The best bit is it's completely free to use.
There's also a place called Sky Ropes, an adventure high wire course. This is where you strap yourself in to a safety wire and make your way from platform to platform high off the ground. This Sky Ropes course costs £10 per person, and there's a smaller course for toddlers that costs £4. This is particularly good for the teenagers.
Another great free activity to do at Great Notley Country Park is cycling. There are loads of cycle trails in the area and it's very flat too.
I would say this is without a doubt one of the best free things to do in Essex. Trust me, you'll love it here.
Epping Forest Oak Trail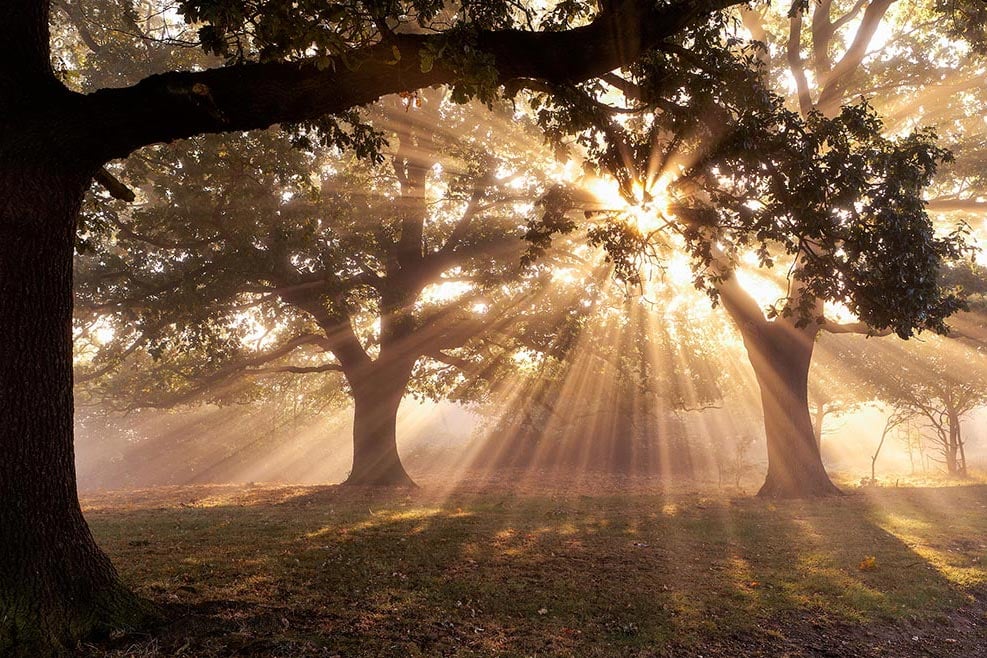 This is what hiking in Essex is all about – getting outside and immersing yourself in nature. At 6.6 miles in length, this hike is a really good activity to do for a few hours.
Starting at Theydon Bois Tube station, the Oak Trail leads you through Epping Forest. There is loads of parking at Epping Forest so it's very easy getting here for the day.
I'd really recommend visiting the deer sanctuary and saying hello to the deer. Also, The Old Bull is a fantastic pub waiting for you at the end of the trail. This is a great place for a quick drink or for lunch.
I really enjoy this hike and I'd really recommend it for those of you with kids. They will especially love the deer too!
Hylands Estate, Chelmsford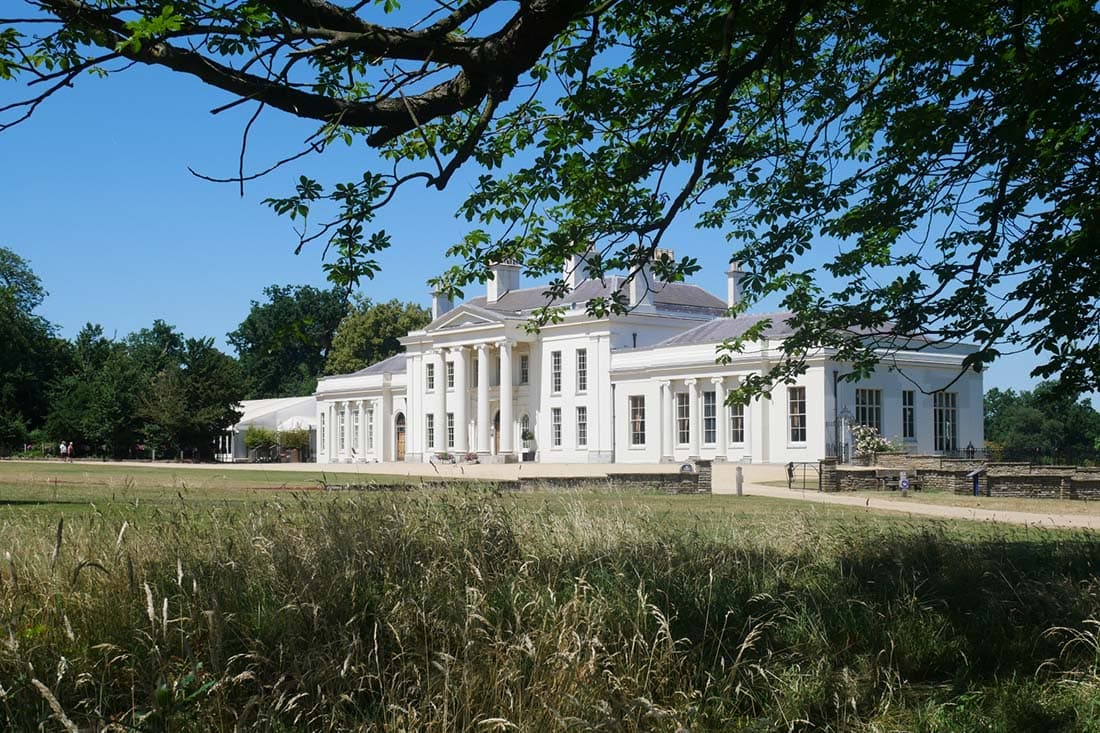 You may recognise Hylands Estate as the backdrop to V Festival, one of the biggest festivals in the UK. Well, when 100,000 people aren't partying the weekend away, Hylands Estate is a really peaceful place to visit.
The whole park has 574 acres to explore. There are ancient woodlands, ponds, lakes and a fair few meadows too. One of the best places is the Pleasure Gardens. As the name suggests, these are designated gardens created just to make you happy. Honestly, they are so beautiful.
There's also an award-winning adventure playground in Hylands Estate that's free to use. This is the perfect spot for the little ones for an hour or so.
Hylands Estate is a really beautiful spot to visit on a summer's day though. I have no doubt you'll love it here too.
Clacton Pier, Clacton-on-Sea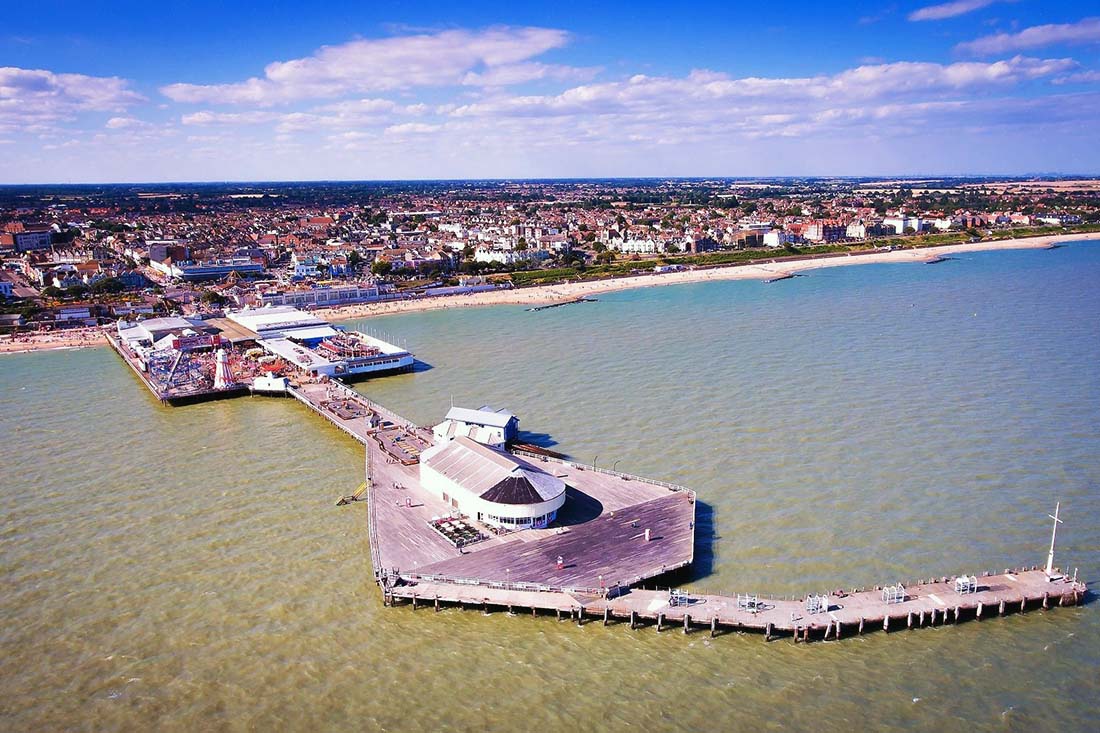 Ahhh, I have so many happy memories spent on Clacton Pier.
I can't tell you how many things there are to do here in Clacton. Starting with the pier, there's an amazing arcade that'll keep you entertained for hours. If you're on a tight budget, you can just play the penny slot machines – these keep kids happy no end (it definitely worked with me as a wee youngster!)
Around the pier there are activities like bowling, crazy golf, go-karting, fishing and there's even a little aquarium here too. Like I said, there are loads of things to do.
However, if you're looking for a free activity then head down to the beach. Clacton is a proper English beach resort. Bring your beach gear, find a spot and set up camp for the day.
There's usually a really good atmosphere in Clacton, especially in the summer and on the weekend. Just make sure you pack that sun cream!
Mersea Island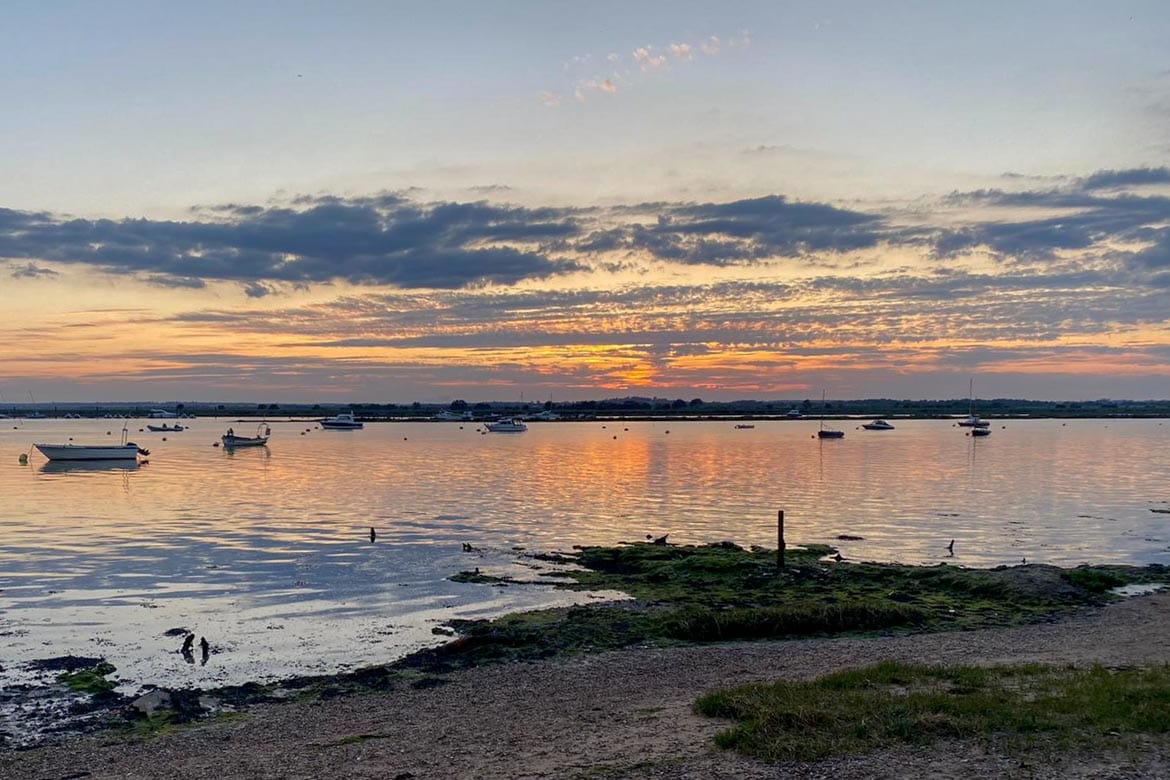 If you've heard of Mersea Island before and you're not from Essex then I doth my cap to you. Just off the mainland, Mersea is a tiny island that's a great family day out in Essex.
To get to Mersea you have to cross a causeway that gets completely cut off and flooded at high spring tide. I've been cut off on the island before and there's actually a huge sense of adventure when it happens – it kinda feels like you're cut off from the rest of the world.
Mersea Island is really famous for its oysters. They are some of the best you can get in the UK, and they don't taste any better than from here. You can try a few oysters for yourself at the West Mersea Yacht Club.
One of the best free activities to do here is go crabbing from the jetties or go for an evening sunset walk along the beach. The skies are so dramatic in this part of England and they are so beautiful too.
Rayleigh Windmill, Rochford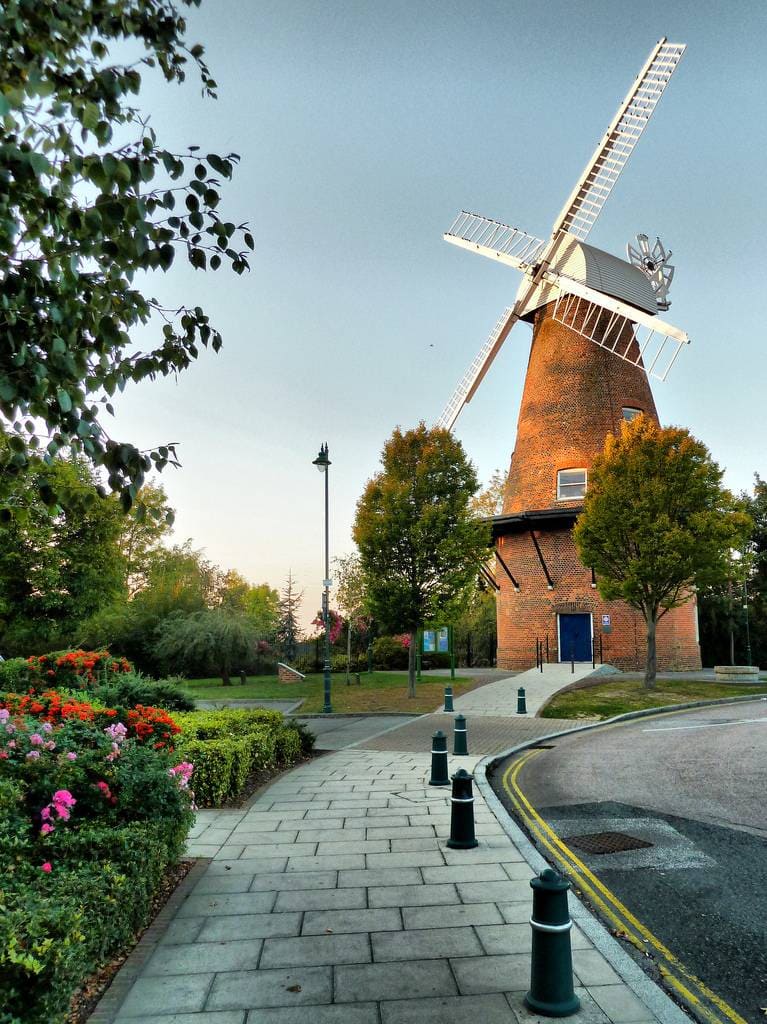 Rayleigh Windmill is a really nice spot to visit, especially for all you photographers out there.
Located in Rochford, Rayleigh Windmill is a 200-year-old grade II listed building. At the windmill you can climb to the top for some stunning views, try the quiz in the museum or even dress up in traditional Victorian costumes.
Because the windmill is so old fashioned, this is a very popular photo spot. If you're looking for a beautiful backdrop for a photo then this could be the place.
Entry is free of charge but a donation of £1 per person is suggested. If you're in the area then I'd really recommend visiting this place!
Canvey Island Transport Museum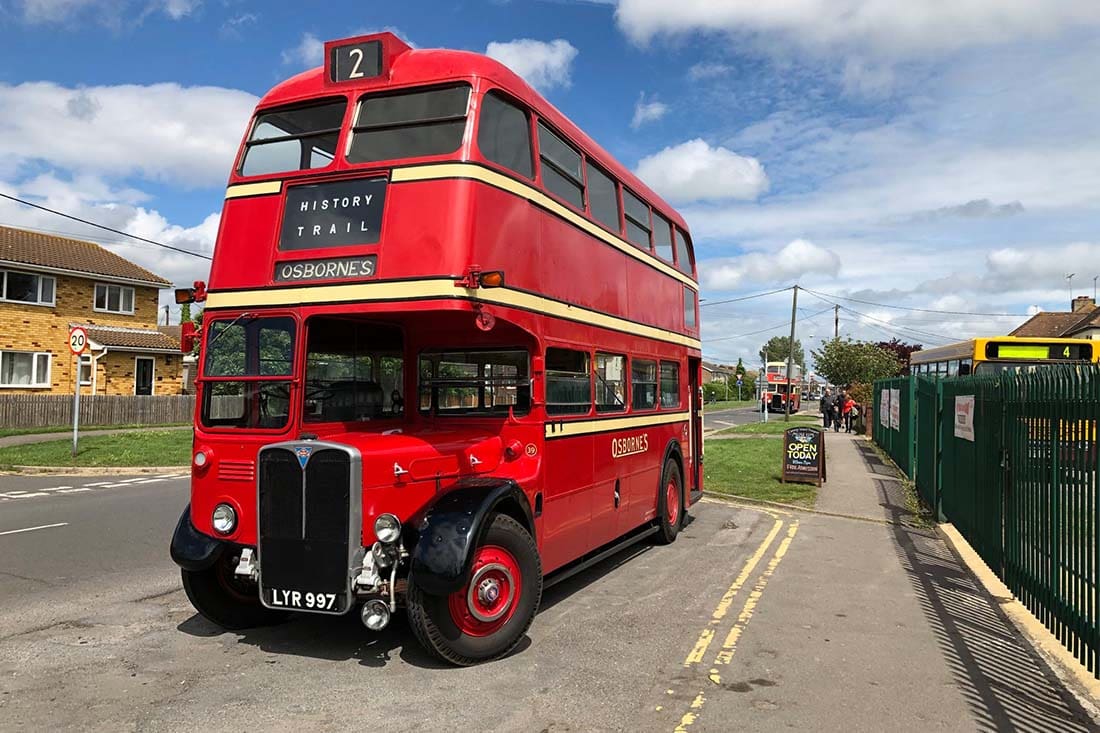 This is for all you Essex boys and petrolheads out there.
The Canvey Island Transport Museum was built in 1934 and it showcases loads of classic and vintage cars. Visitors can see classic cars from vanishing makers such as Bedford, Bristol, and Leyland.
Visitors can also see traditional techniques like wood frame construction and aluminium panel beating that are still being used today, despite these being replaced in modern vehicles by pressed steel and shaped fibreglass.
In addition, the Museum has its own impressive, functioning Model Railway layout, plus there's a wide variety of transport artefacts on display. The Museum shop sells die-cast models, souvenirs and other transport related merchandise.
Entry is free but donations are welcomed. The exhibition is very quirky and makes for a fun day out.
Geocaching, all over Essex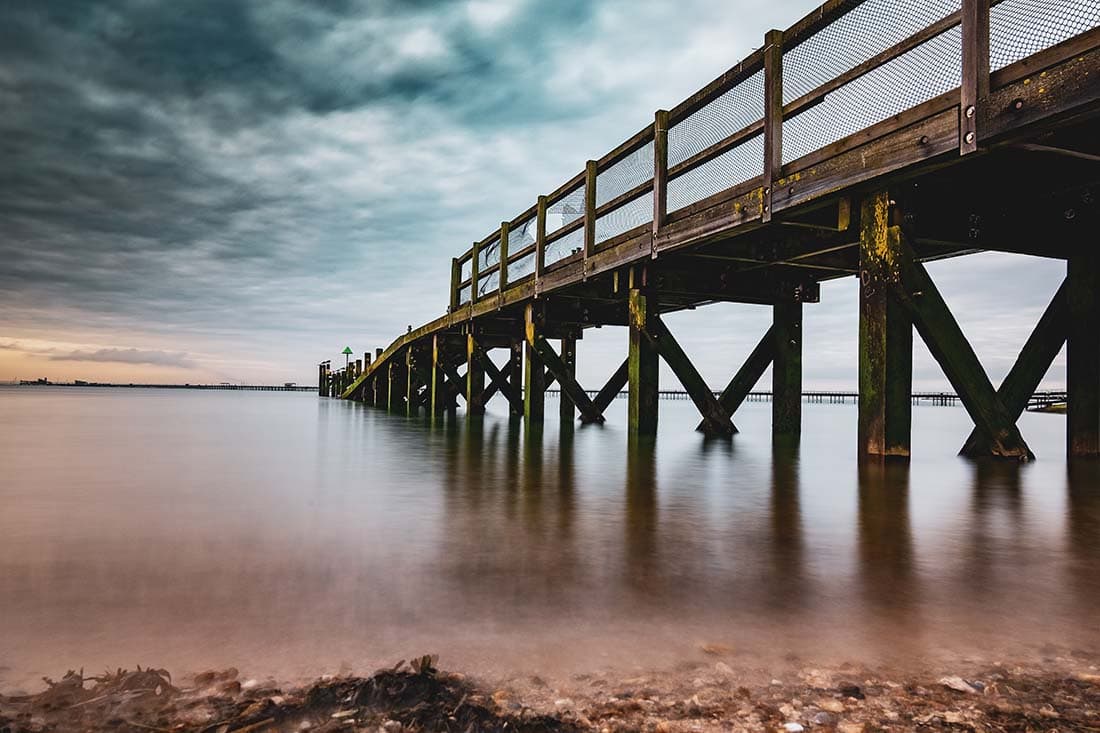 Okay, this is a bit of a weird one but bear with me.
I don't know if you've come across geocaching before. If not, it's an app where you can go on a bit of a treasure hunt to find secret treasure chests all around the world. It uses your GPS and sometimes you have to solve riddles or work out coordinates to discover where the cache is.
I would say it's a bit like orienteering meets Pokemon Go. It's also described as the world's largest treasure hunt. It's really fun when you find a cache though and it's a really popular community too with people hiding caches all over the place.
If you enjoy going on scavenger hunts and like being outside, then you will love geocaching. There are a few geocache sites so this can be a really fun Essex day out if you'd like to do something different!
Enjoyed this blog post? Then make sure you Pin it for later!