From the Roman city of Bath to the wilds of the New Forest, there are so many amazing day trips from London by train to discover!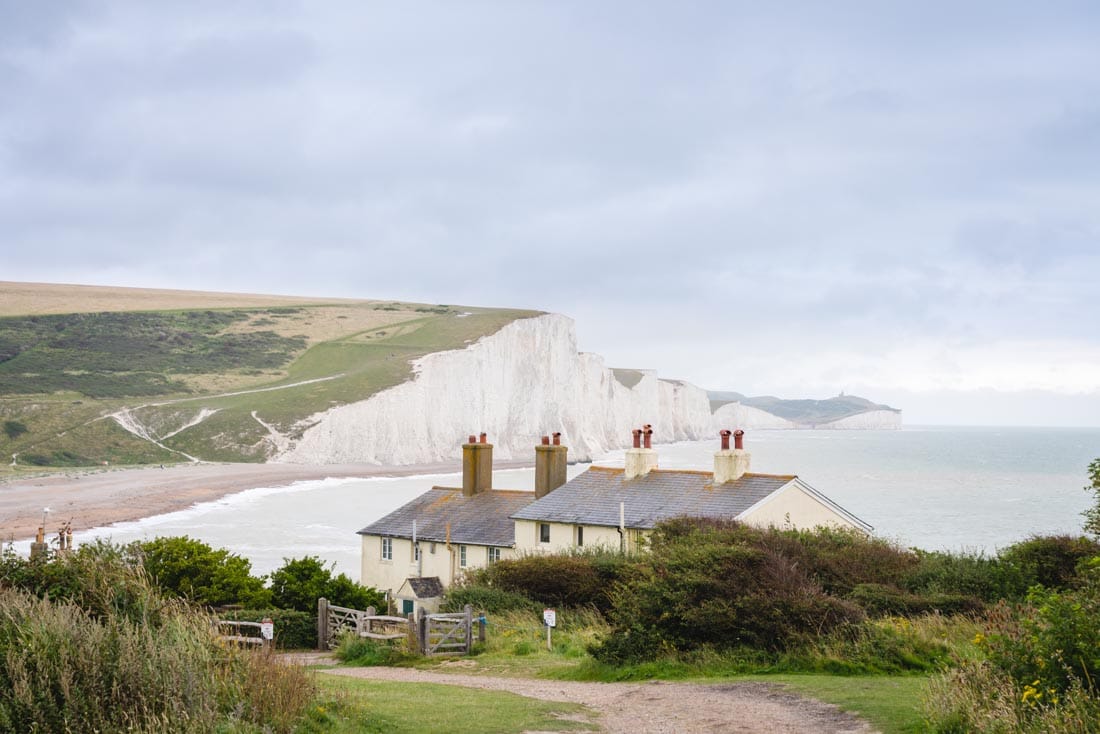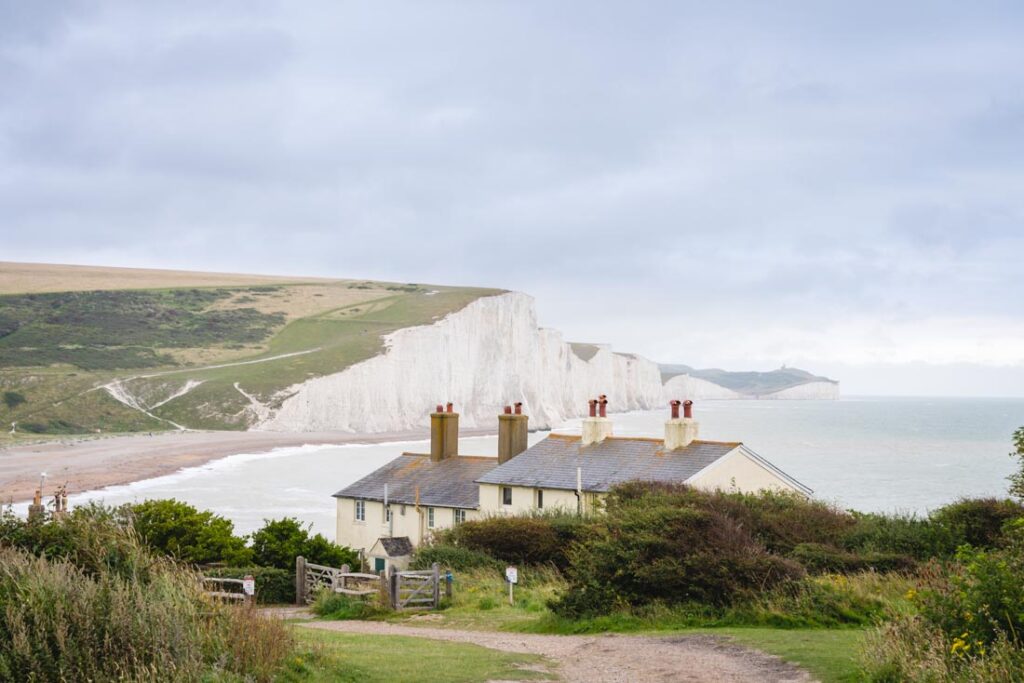 Honestly, when I'm in London, I am 100% not using a car. Whether it's riding on the Tube, hailing a taxi, or just wandering around the city centre, driving is not something I'm likely to do.
So, when I want to get outside of the city for the day, I rely on the train. Over the years, I've compiled a list of the best day trips from London by train. Maybe you want to hit the beach? Perhaps you want to dive into history? Or maybe you want to check out a UNESCO World Heritage Site? Within a couple of hours' ride from London, you can do all of that!
Some of my favourite train trips from London include heading into the picturesque Cotswolds regions, hiking the Seven Sisters near Dover, and even casting a spell or two at the Harry Potter Studio Tour.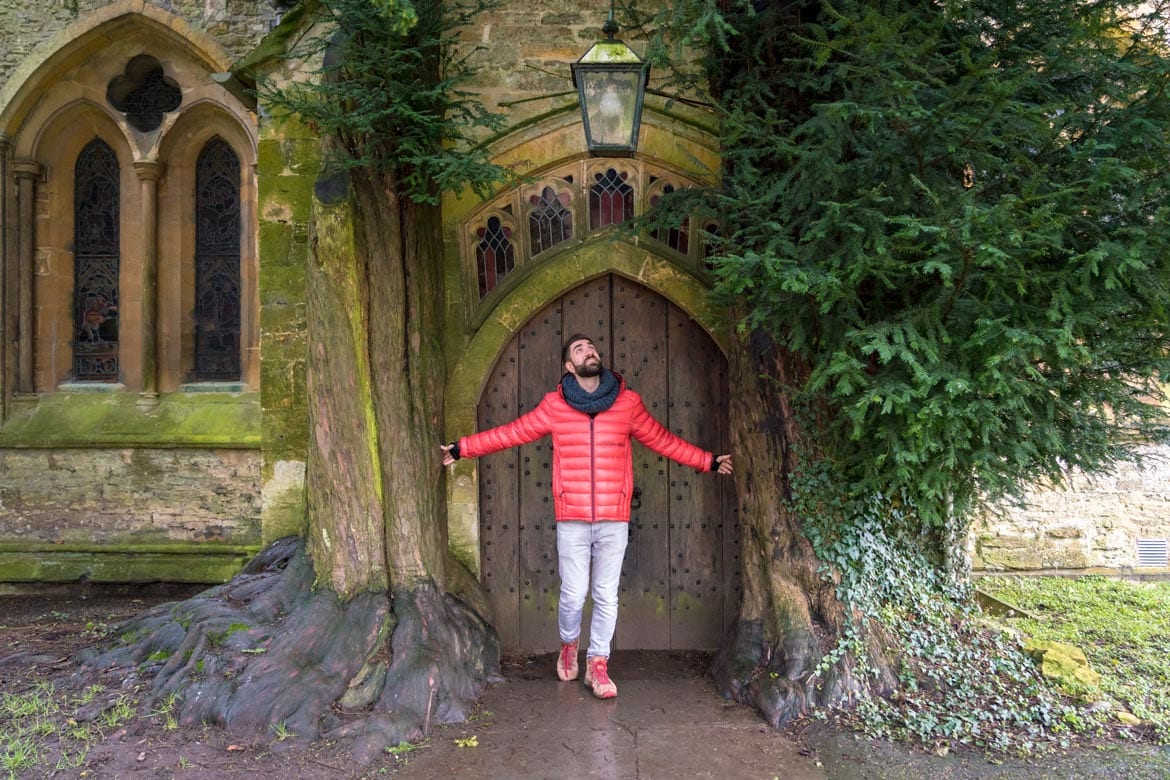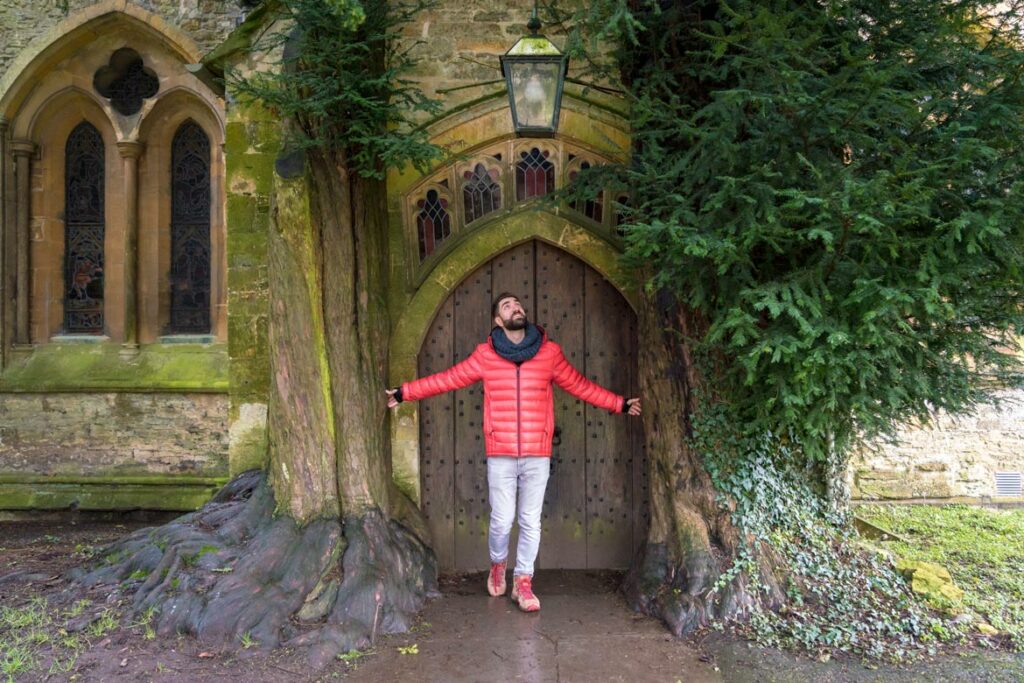 The best part? You can hop on a train, enjoy the scenic journey through the English countryside, and be back in London in time for a West End show or a late-night stroll along the Thames. The accessibility of these day trips is what makes them truly special—it's like having a variety of mini adventures right at your doorstep.
So, with that in mind, let's check out the best train trips from London. Hopefully this blog post will help you with planning your next day trip.
---
Day trips from London by train
Hampton Court Palace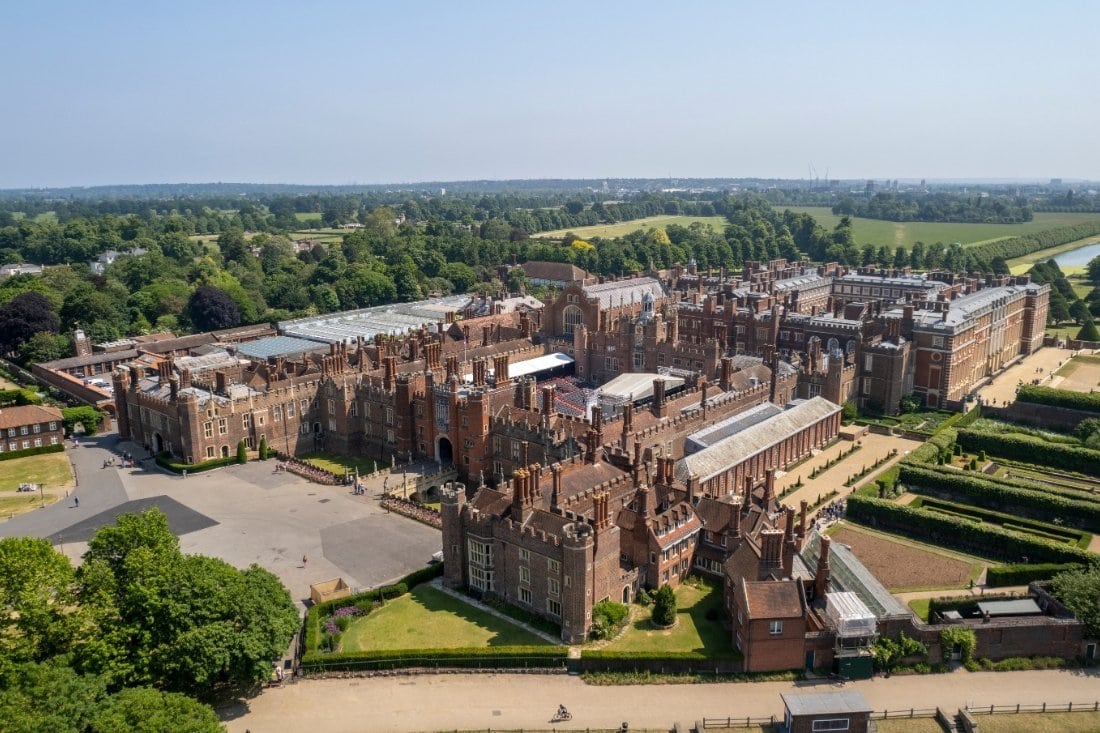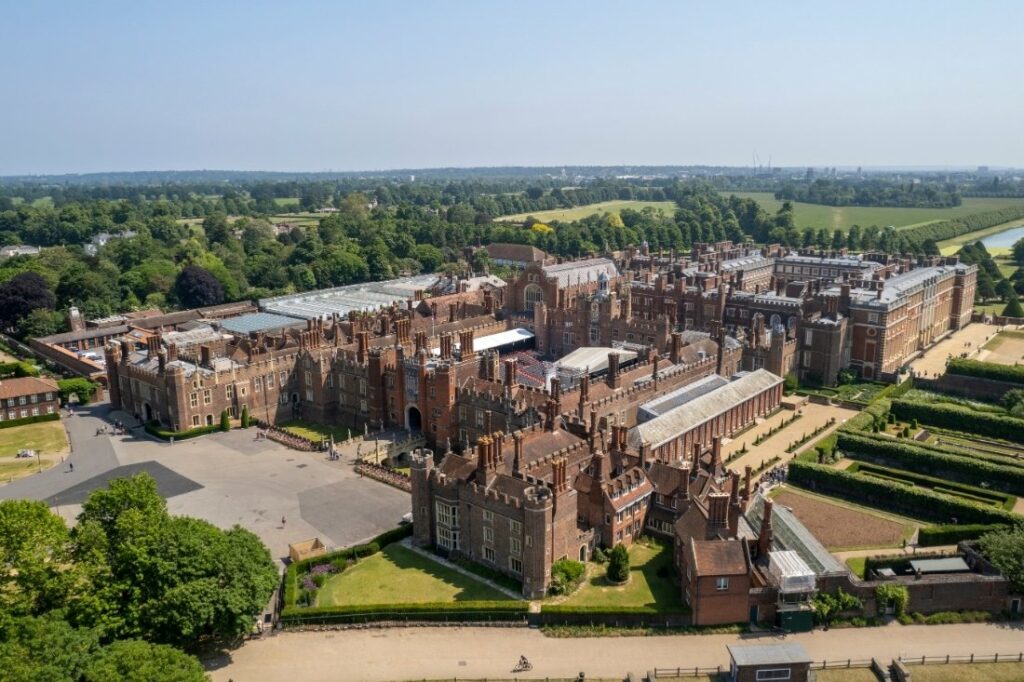 Looking to check out the palace where King Henry VIII used to reign supreme? This London day trip favourite is always popular with history buffs visiting the capital thanks to the beautiful architecture, art, and knowledgeable guides. It's also a super easy train ride from the centre of London.
In fact, it's just a 45-minute ride from London Waterloo Station directly to Hampton Court Palace train station and from there, it's only around a five-minute walk to the palace gates. Day trips from London by train don't come much easier than this!
If you're heading to Hampton Court, you can pick up your tickets here beforehand.
Harry Potter Studio Tours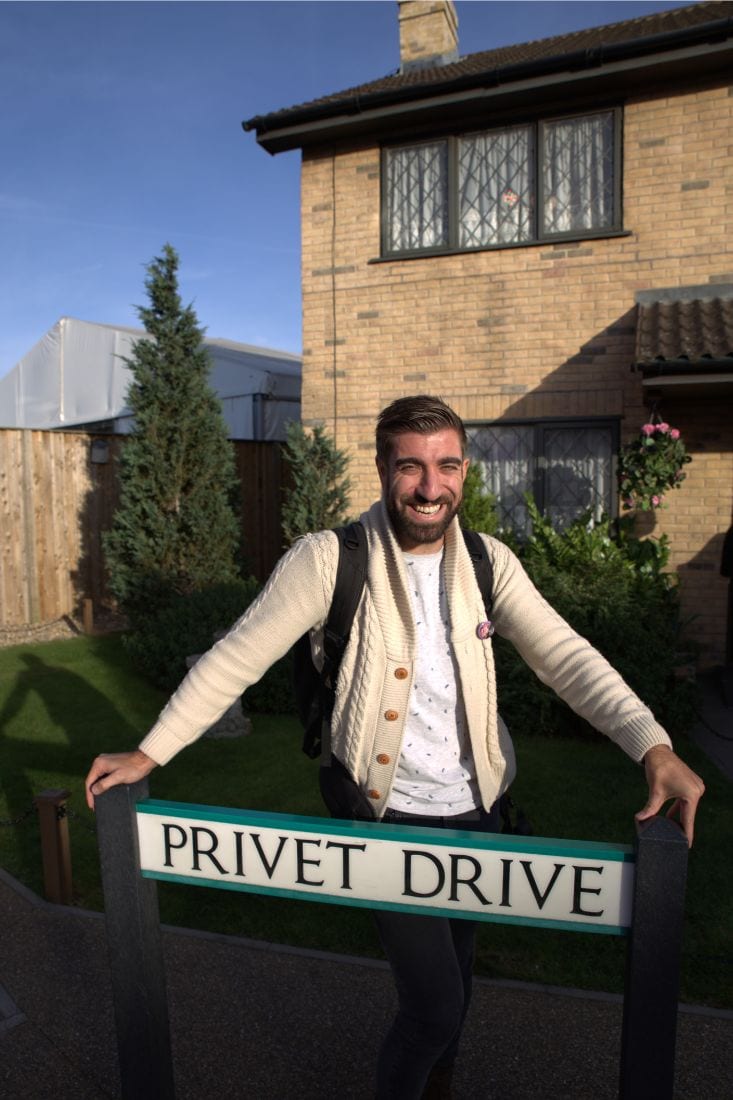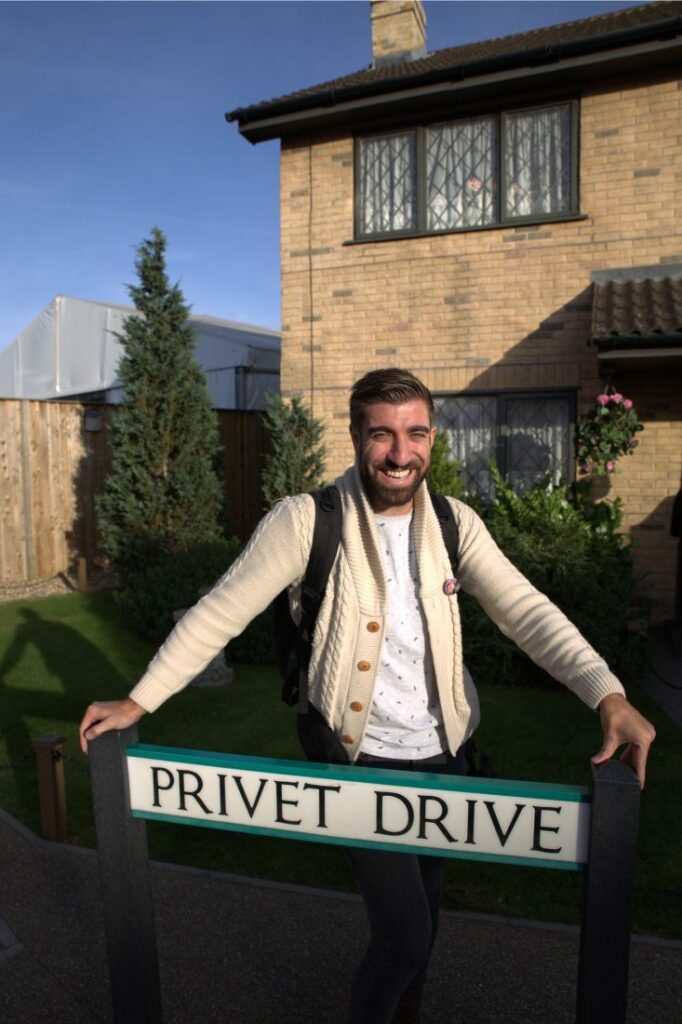 Want to experience the magic in front of and behind the camera? Well then, a visit to the Warner Brothers Harry Potter Studio Tour in Watford is a must. Filled with memorabilia, props, sets, and costumes from the films, it's every fan's dream. 
To get to the studios, you'll journey for about 20 minutes from London Euston Station to Watford Junction, and then jump on the 15-minute shuttle to the studio. The bonus is that the shuttle is actually designed like the famous Knight Bus, so the experience starts before you even arrive. All aboard!
Bath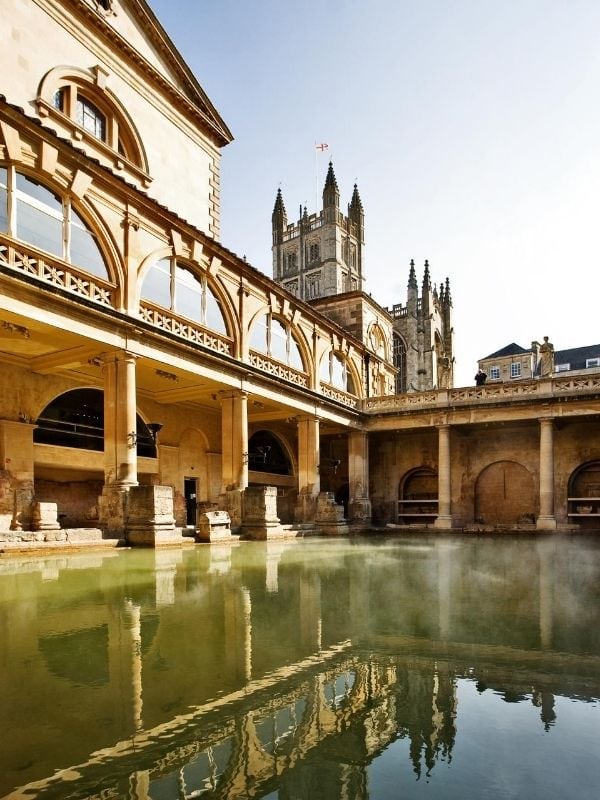 This legendary Roman city is a beautiful train trip from London as it's only 90 minutes from London Paddington Station. Home to the Roman Baths UNESCO World Heritage Site, stunning architecture, and the home of the iconic author, Jane Austen, there's certainly a little something for everyone on a day trip to Bath.
You can easily spend a full weekend here, but with the regular train routes back to the capital that run relatively late, you can definitely enjoy a full day running around this historic city.
The Seven Sisters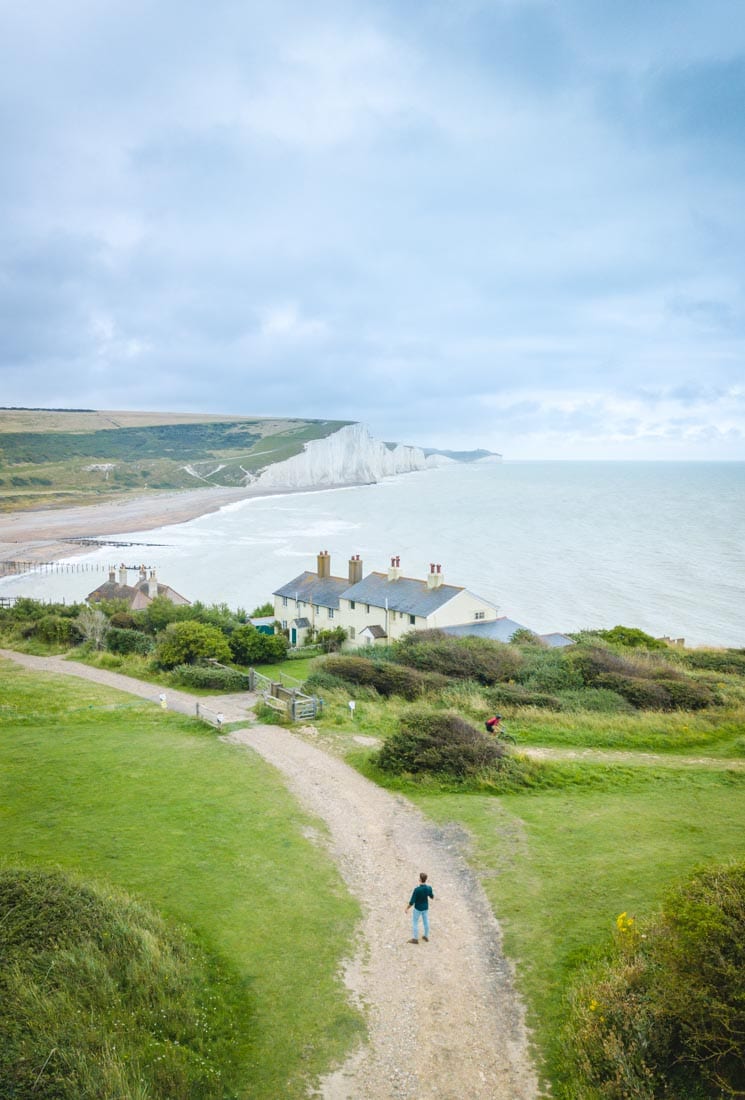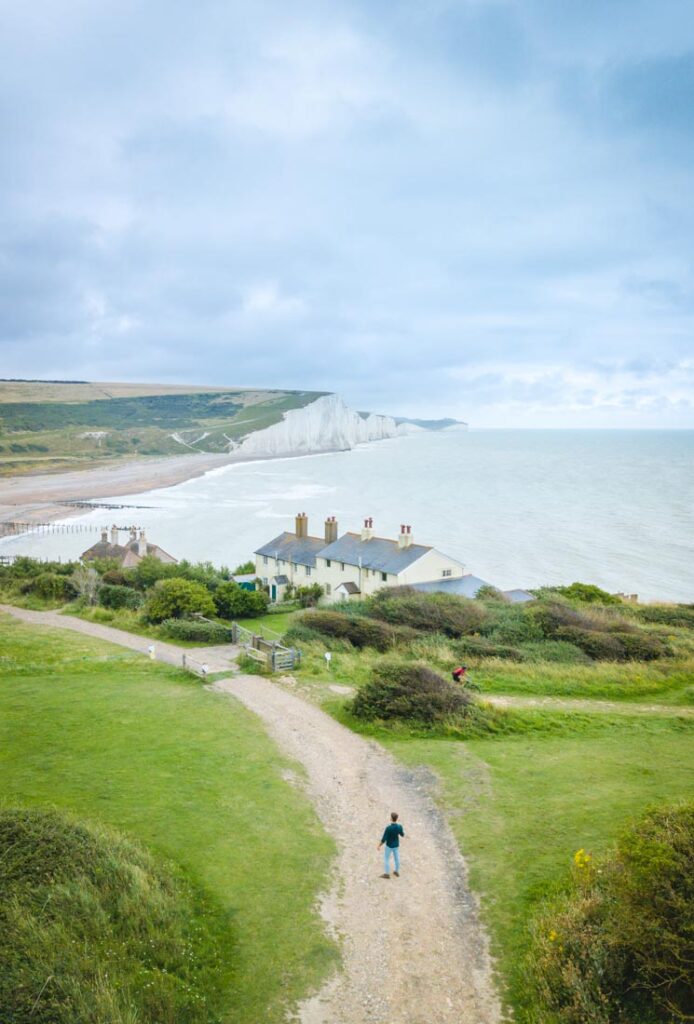 As one of the UK's most iconic sights, the Seven Sisters white chalky cliffs near Dover are an easy train trip from London. You can travel from London Victoria Station and get off at Eastbourne, allowing you to wander along the coastline and see the Seven Sisters in all their glory.
Trains to Eastbourne take around an hour and 25 minutes from London, and then you can enjoy a stunning coastal hike to your final destination!
Windsor Castle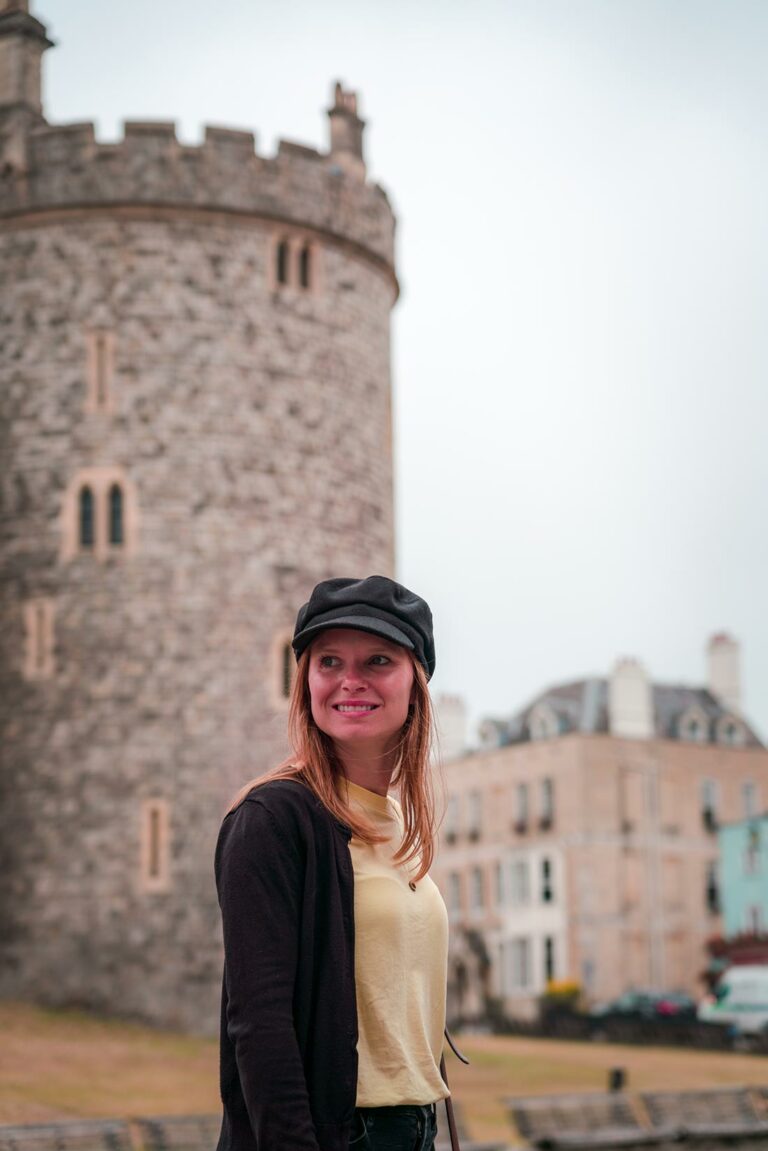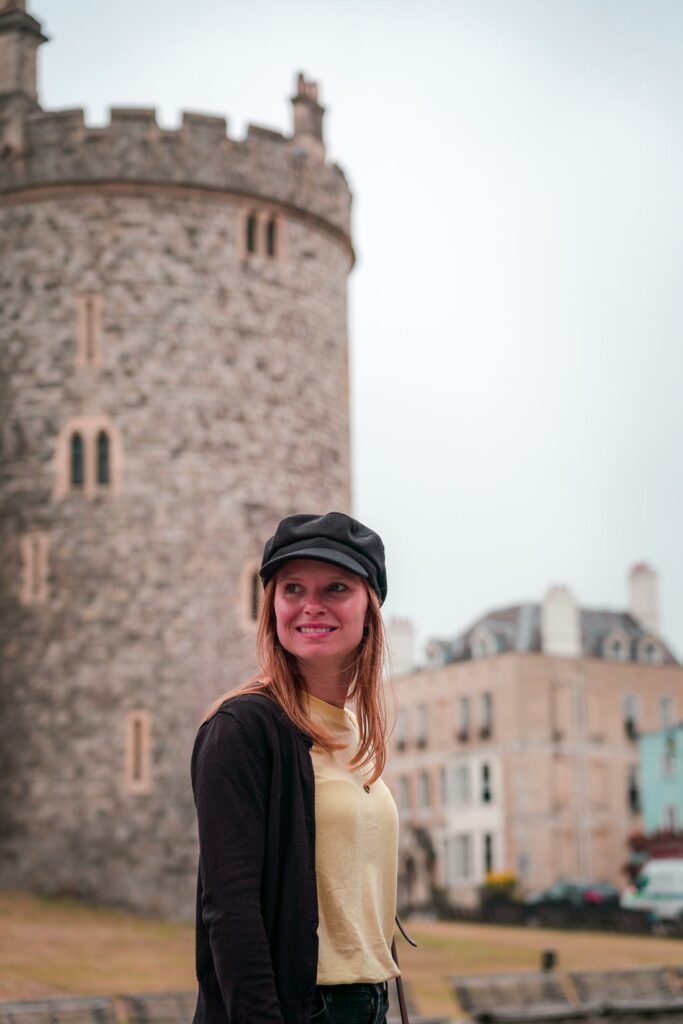 Love royal history or are you just a fan of insanely old castles? Well, Windsor Castle is one of the King's royal residences and is over 900 years old. This impressive palace has played host to royal weddings, including Prince Harry and Meghan Markle's.
Windsor Castle is super popular at pretty much any time of the year, so I definitely recommend getting your tickets in advance. This will also let you know when the royal family are in residence, as you might not be able to access the full castle and grounds. Travel-wise, Windsor Castle is around an hour from London Waterloo station. 
Bristol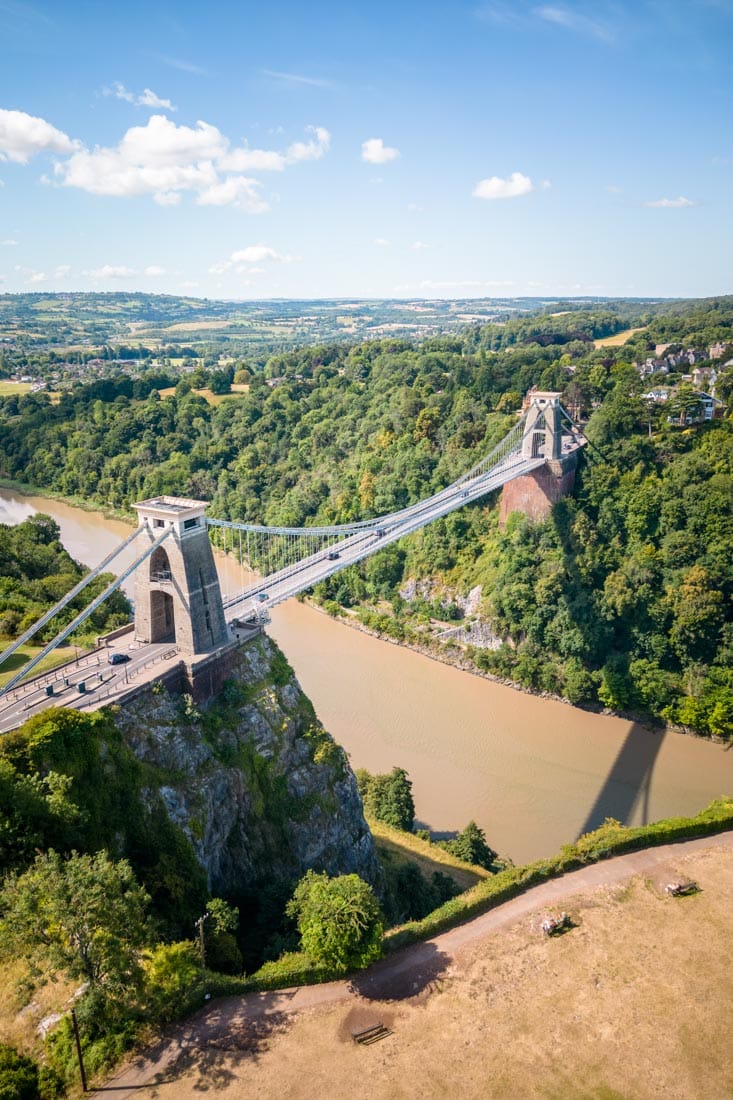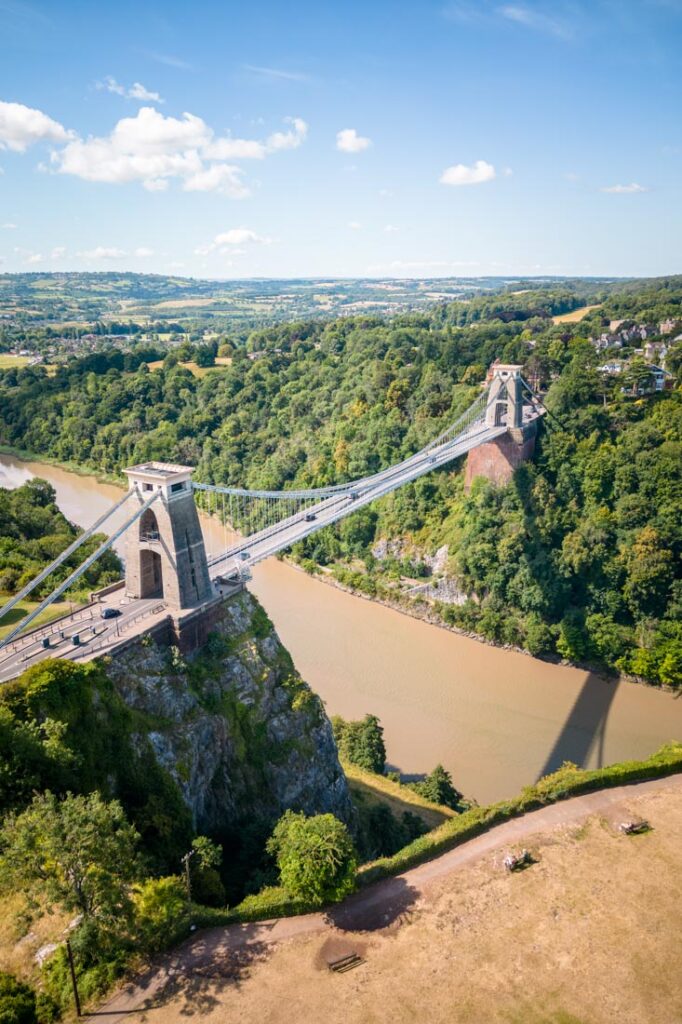 If you're looking to check out another bustling city, journey between one and a half to two hours from London Paddington Station to Bristol. Home to the impressive Clifton Suspension Bridge, a bustling independent food and drink scene, and a fun and thriving waterfront, Bristol is an ideal day trip from London by train.
Make sure you take time to check out all the street art around the city, after all, the city is the hometown of famous artist, Banksy!
Leeds Castle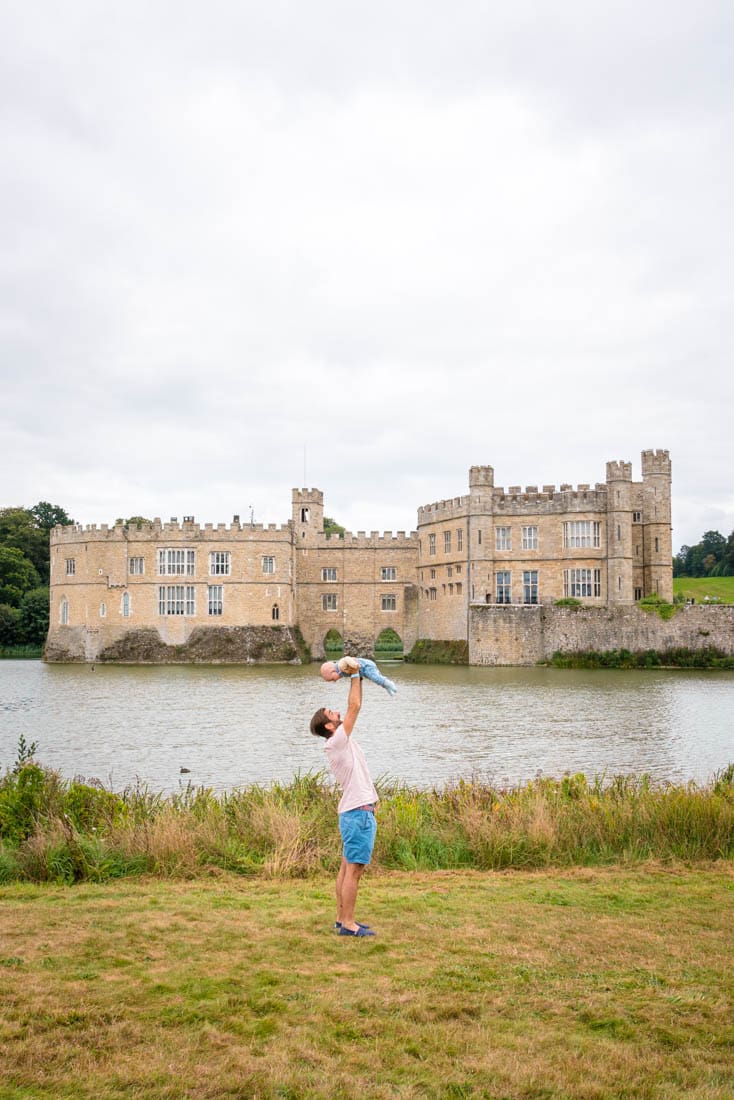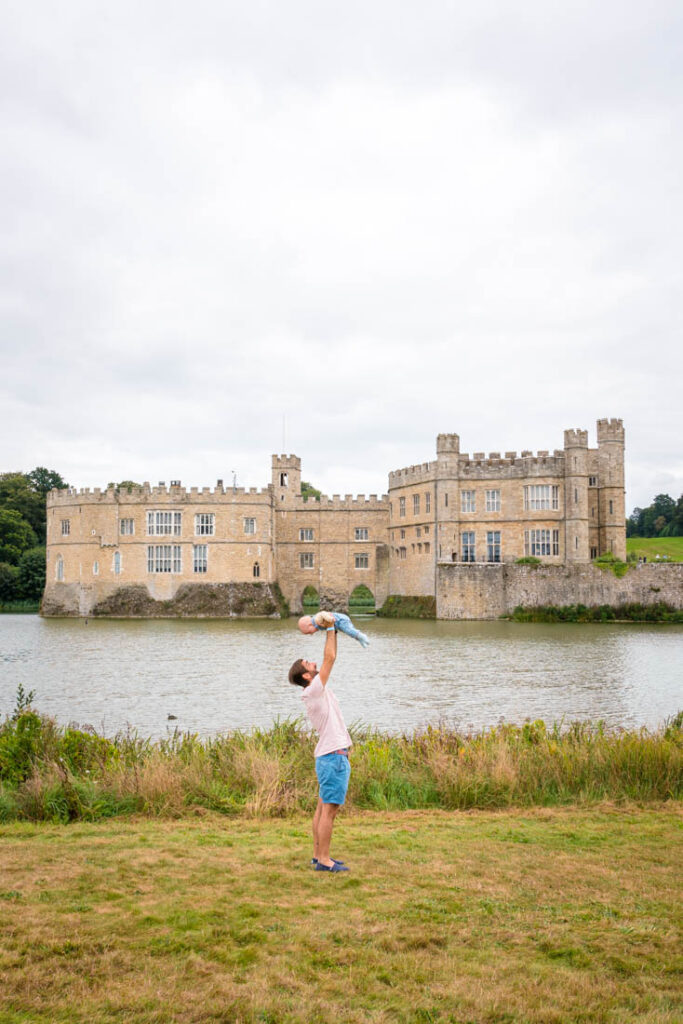 This next train trip from London is a little more complicated to get to, but if you're visiting Kent, you can't leave without checking out Leeds Castle. Get the 50-minute train from London Bridge to Maidstone and then jump on a short 20-minute bus ride to the gates of Leeds Castle.
With a super cool hedge maze, museum, lake, and more, this Norman Castle is a popular day trip for a good reason. Again, I'd recommend booking your ticket in advance, especially during the school holidays.   
Brighton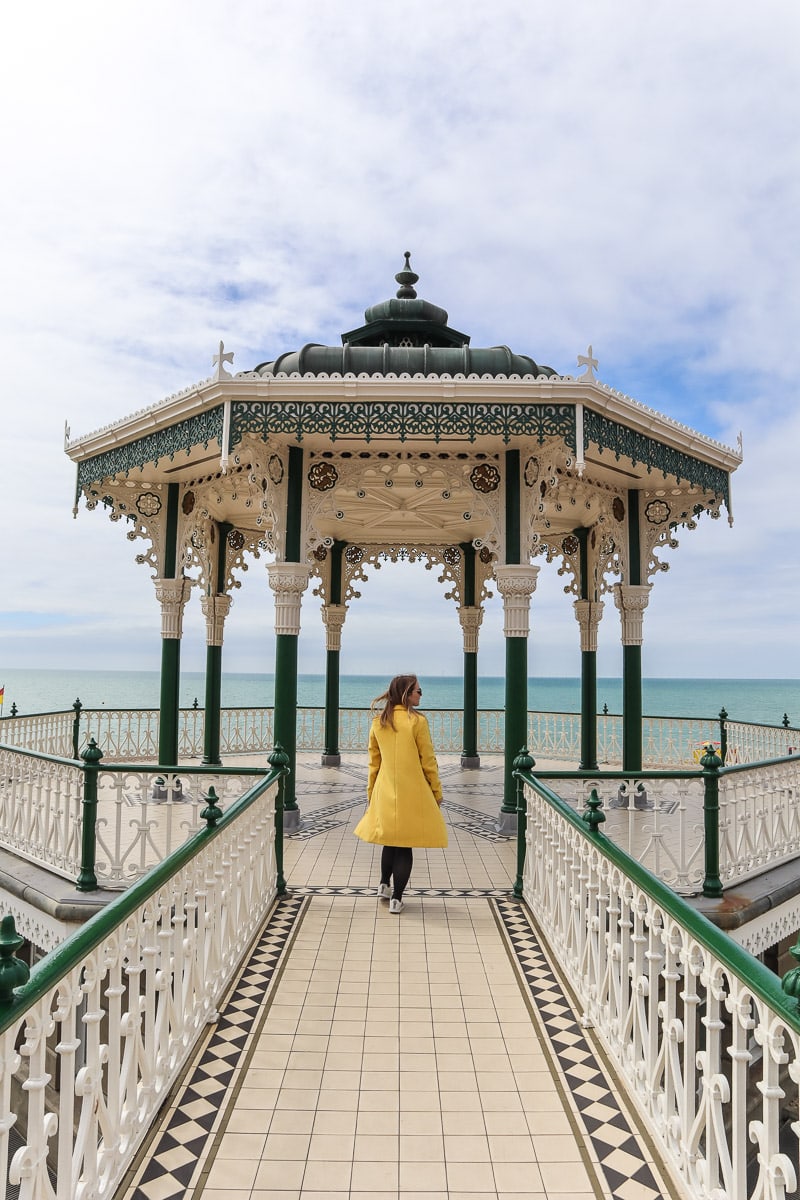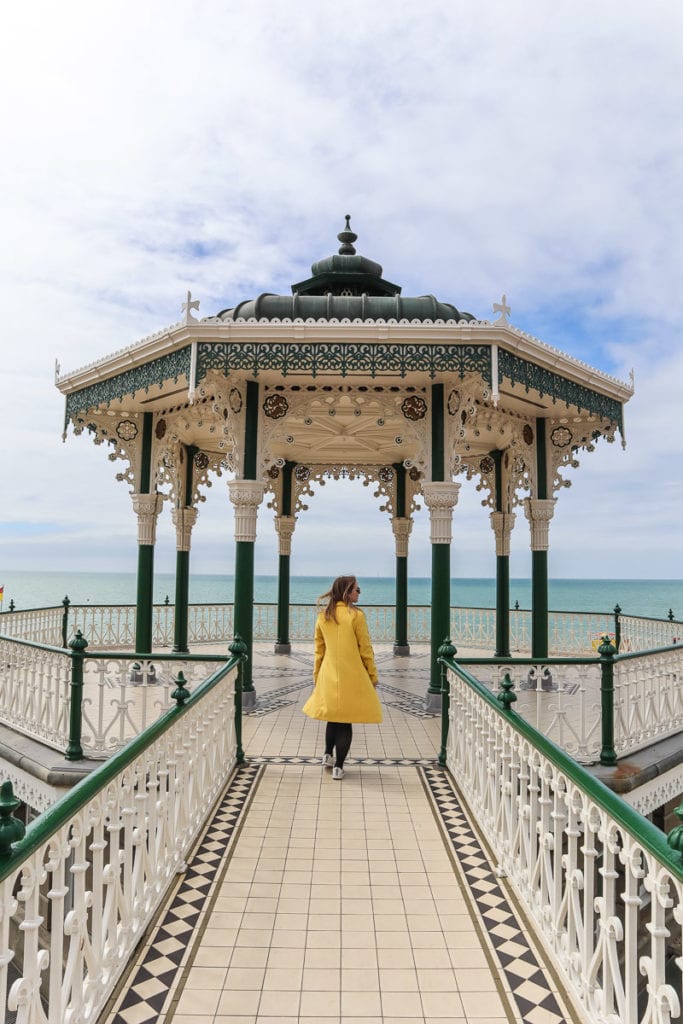 Looking for a fun day at the seaside? Well, you'll be hard-pushed to find a better day trip than Brighton. Located on the south coast around an hour from either London Victoria Station or London Bridge Station, Brighton is always bustling with things to do.
From the opulent and historic Brighton Palace Pier to the popular waterfront and beach to the dozens of independent boutiques and restaurants, you're really spoiled for choice here!
Warwick Castle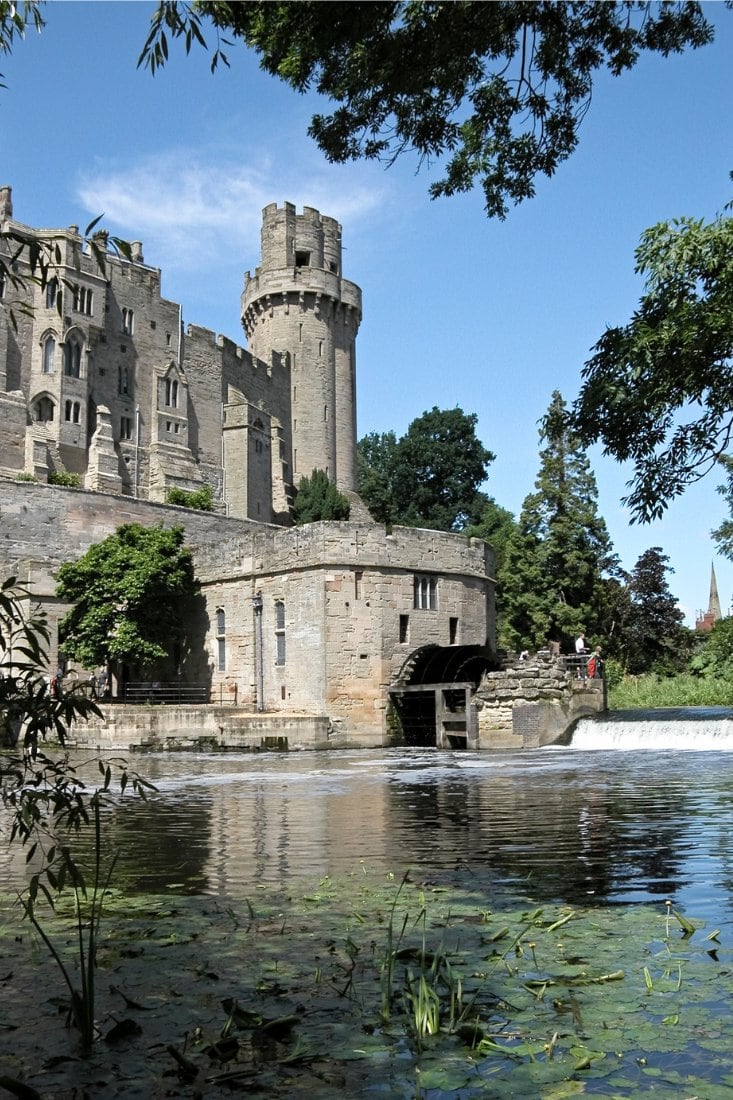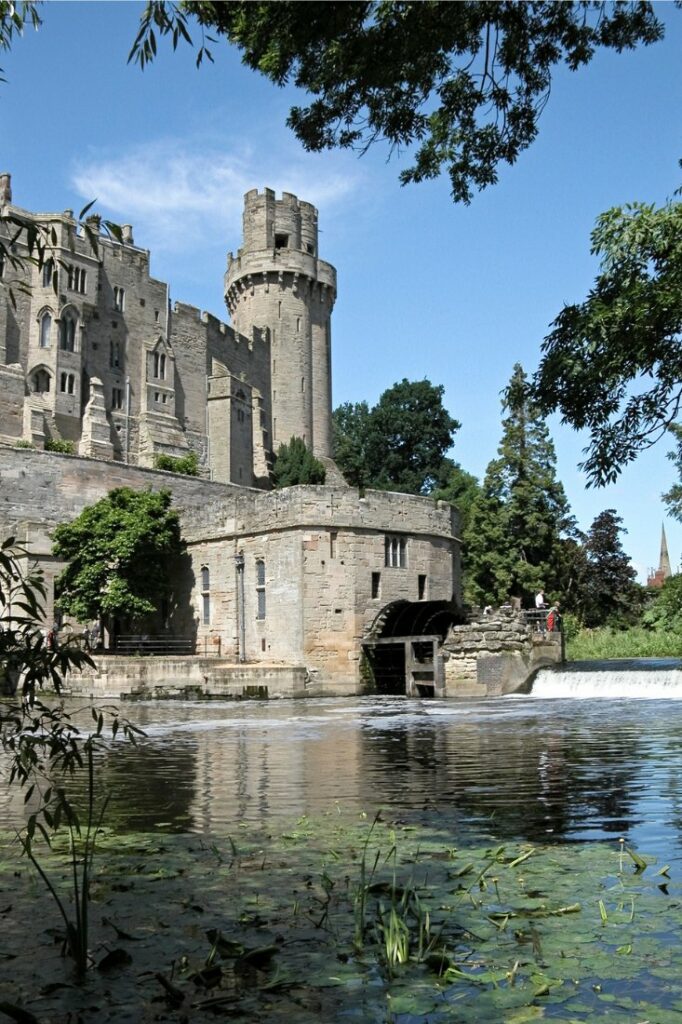 If you're looking for a train trip from London that's a little further north, jump on the train to Warwick Castle. You can get a one hour and 45-minute train from London Marylebone to Warwick and then walk to the castle gates.
With the original parts of the castle stemming back to 1068, Warwick Castle has seen a lot of bloody battles, royalty, and history along the way. Nowadays, you can experience archery, falconry shows, renactments of medieval battles, and many more. It's the perfect family-friendly day trip, but again, book way in advance!
Oxford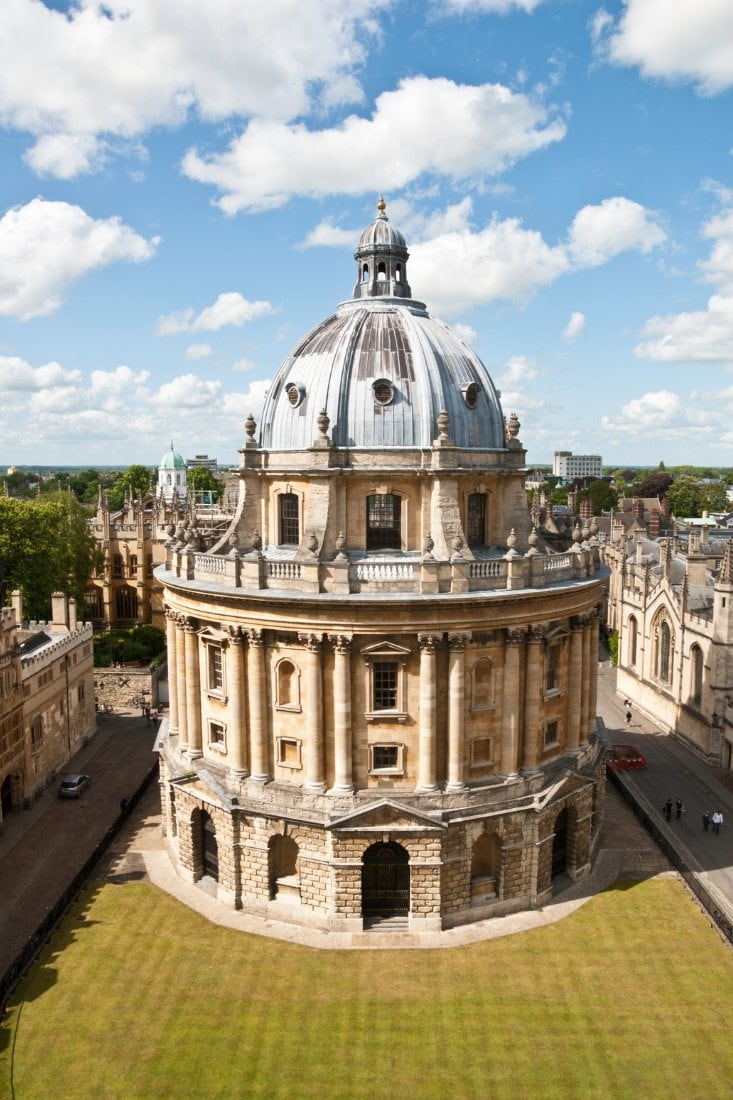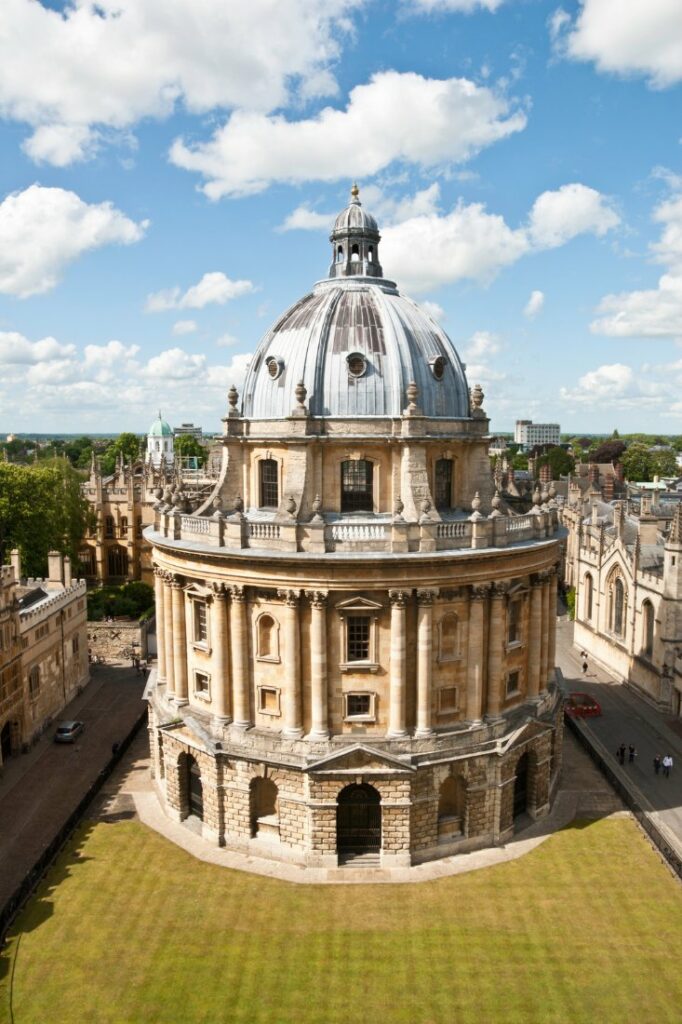 As one of the academic heartlands of England, Oxford is a beautiful and architecturally stunning city to visit. Whether you're a Harry Potter fan who wants to visit the real Great Hall or you're in love with the His Dark Materials series, Oxford has inspired a lot of writers and academics over the years.
Oxford is actually really easy to get to on a day trip from London by train. Depending on which is closer or more convenient, you can get a train from either from Marylebone Station or Paddington Station, and both routes are around an hour.
The New Forest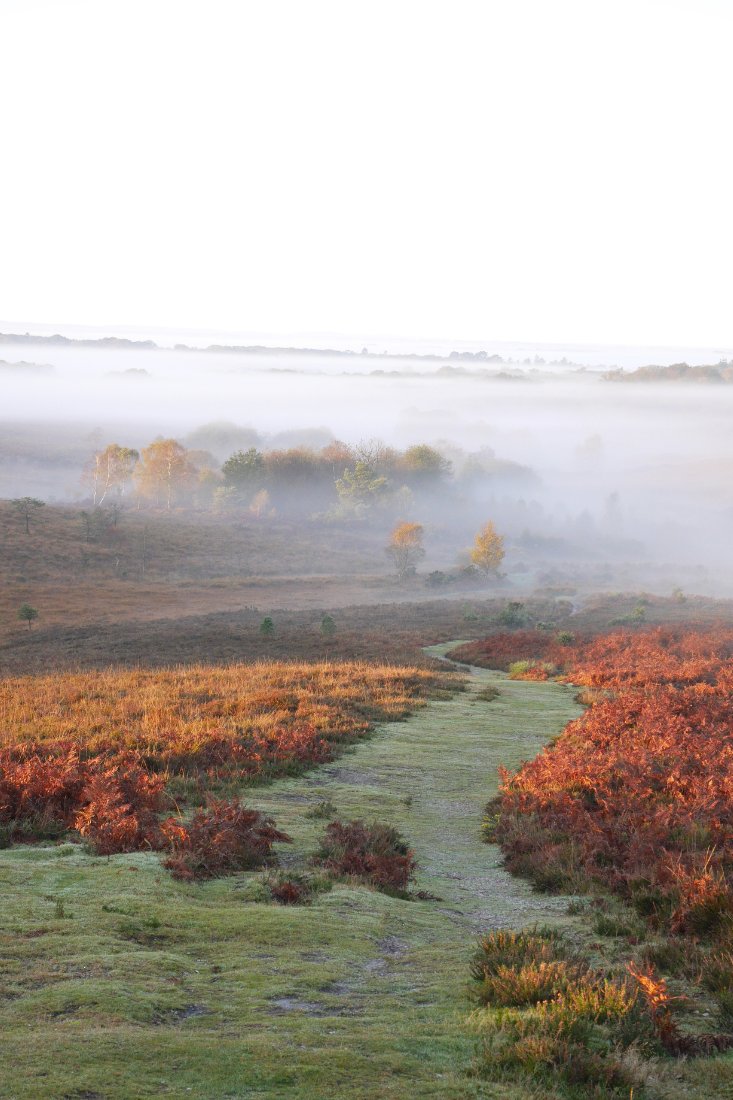 Need to escape the hustle and bustle of the city and get back to the nature? Well, a day trip to the New Forest is going to be right up your street. You can get a 90-minute train from London Waterloo station to Brockenhurst, in the heart of the New Forest.
With tons of wildlife, walking routes, and museums in the area, you can easily have a fun-filled day surrounded by tranquil greenery. Keep in mind that the National Park is huge and spreads all the way down to the coastline, so make a plan of the areas you want to visit first!
Cotswolds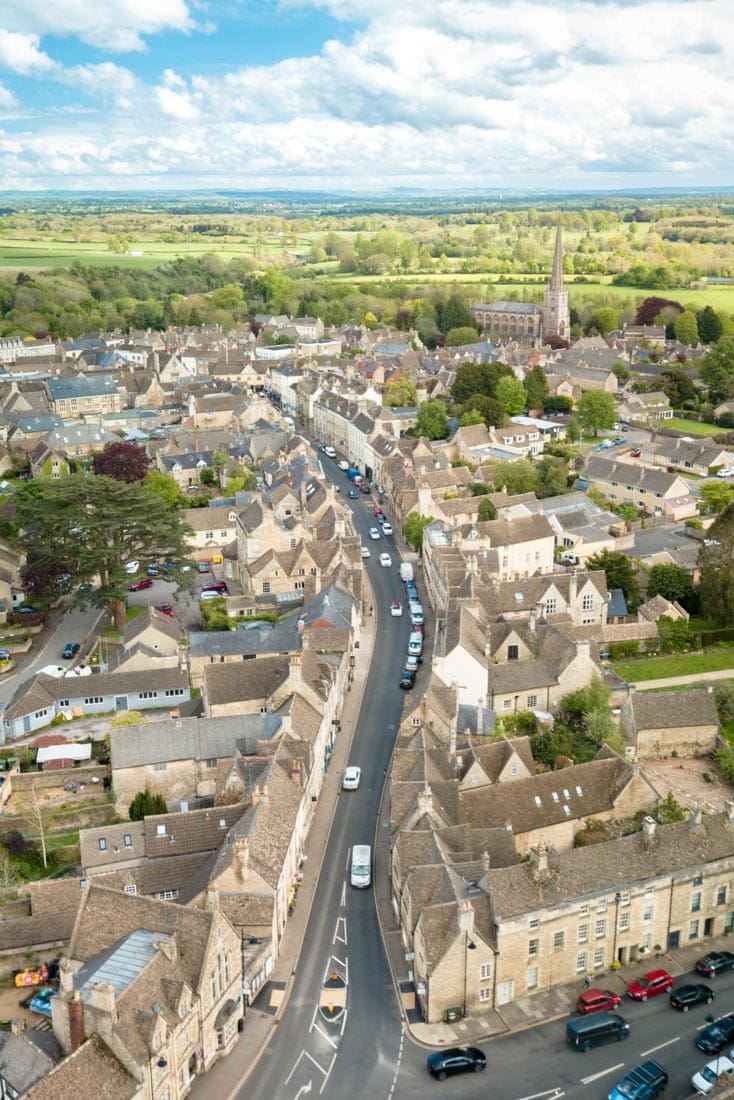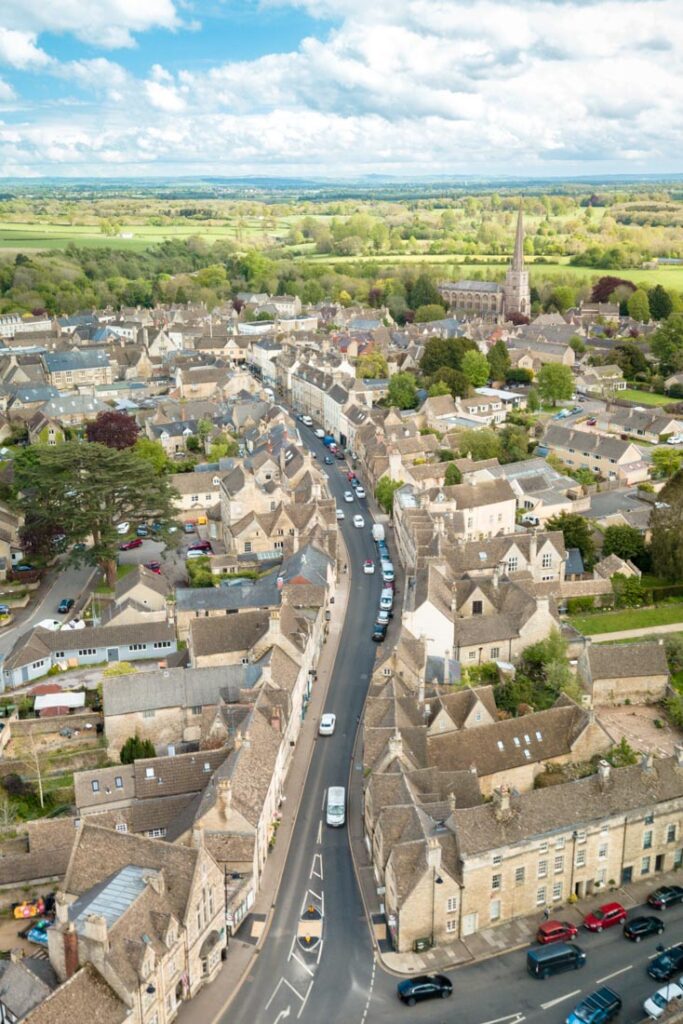 When you think of quintessential English towns and villages, the image that comes up is probably of the Cotswolds. Located just an hour and 40 minutes from London Paddington Station, the Cotswolds is the perfect quaint escape from the city. With chocolate box cottages, hiking and walking routes and plenty of cosy pubs to warm up in, it's an amazing day out for the whole family.
In fact, the Cotswolds is actually an Area of Outstanding Natural Beauty, so you might want to bring your camera with you! It's also rumoured that parts of the Cotswolds inspired J.R.R Tolkien when he was writing The Lord of the Rings!
Stratford-Upon-Avon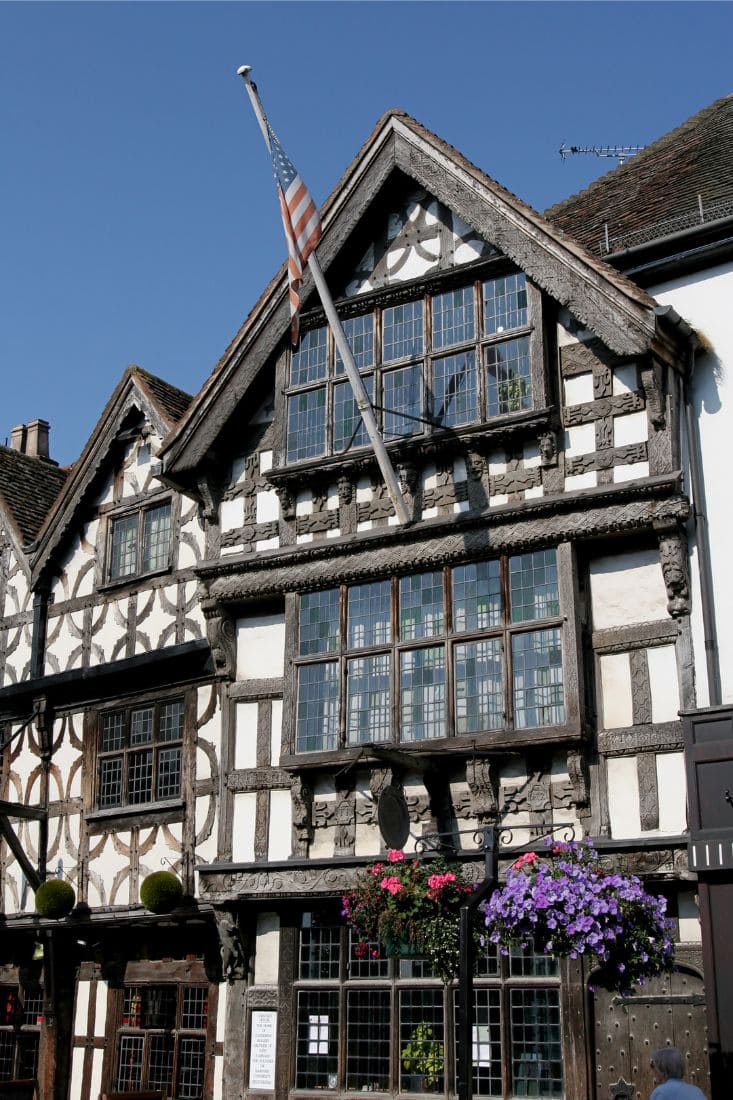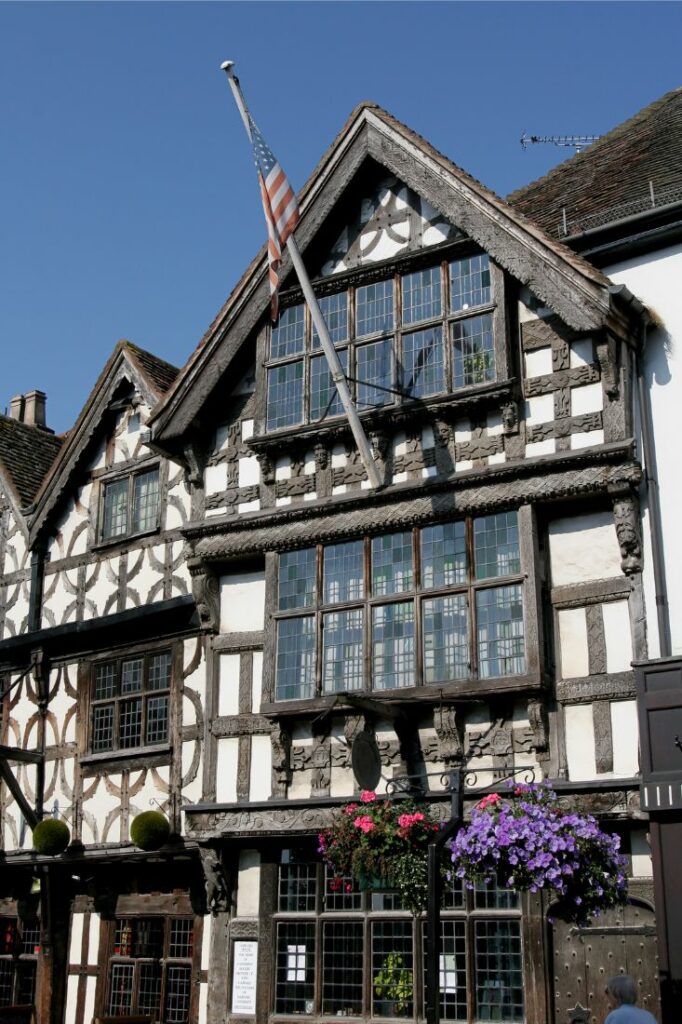 If you're a literature lover then you have to carve out time in your itinerary to visit Stratford-Upon-Avon. This small town in the Midlands is known for basically one thing and that's being the home of the iconic playwright, William Shakespeare.
Located around two and a half hours from London Marylebone Station, Stratford-Upon-Avon is home to the Royal Shakespeare Company who perform works of the Bard all year round. It's a prestigious theatre and has featured actors like Dame Judi Dench, Sir Ian McKellen, and David Tennant to name just a few! Check out the RSC website ahead of time to find out what's on while you're in the area!
---
So, there you have it, the 13 best day trips from London by train. Where are your favourite day trips from London without a car? Let me know in the comments below!
Like this blog post? Then Pin it for the future!