Easter eggs, leaning towers, and a stolen gorilla: strap yourself in, these 20 fun facts about Bristol are going to take you on quite a ride.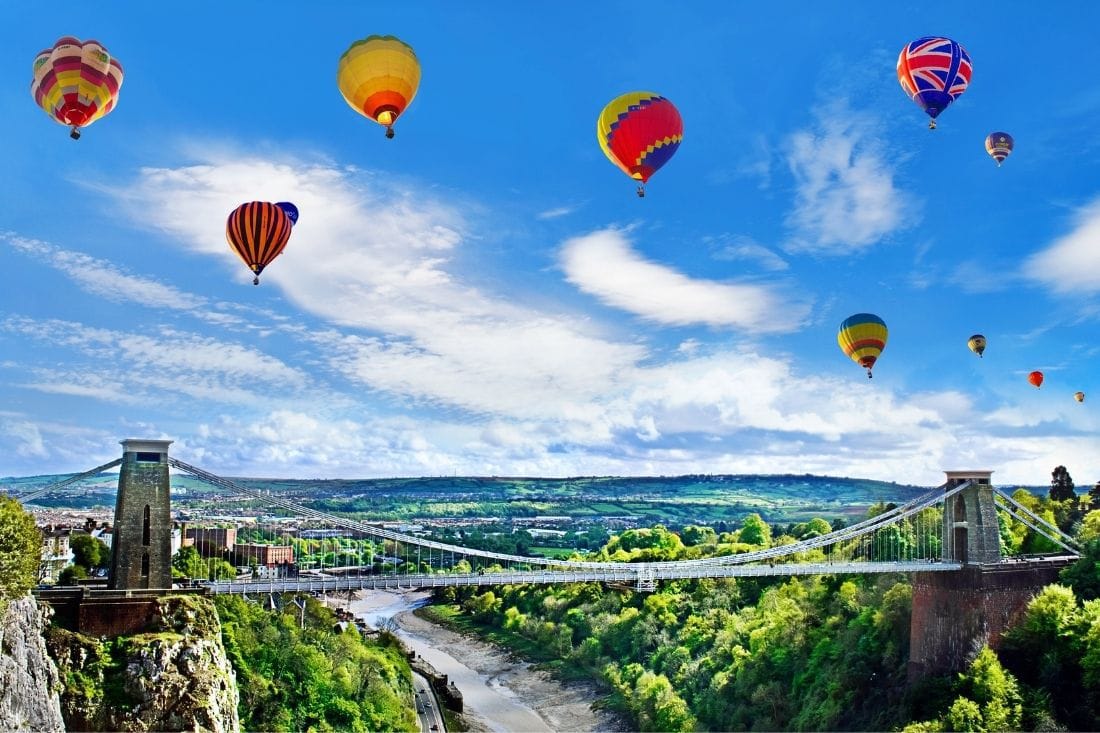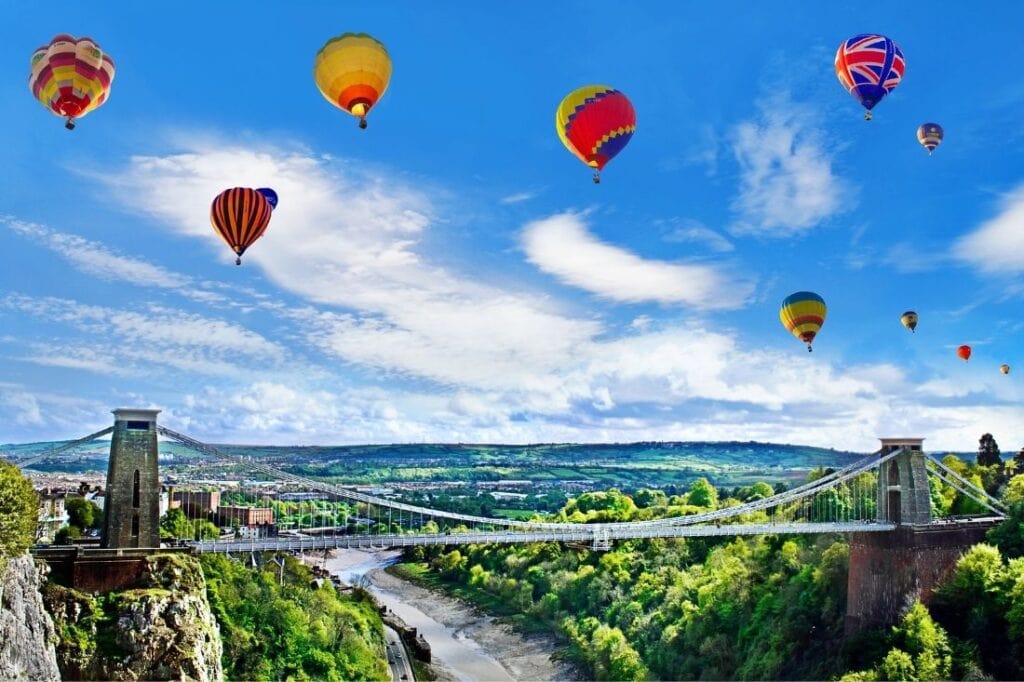 With its colourful buildings, flowing rivers, and iconic suspension bridge, the City of Bristol paints quite the pretty picture.
This south western city has a rich and fascinating maritime history, and in modern times it is earning a name for itself in the aerospace and creative media industries. It is also a top tourist destination and has been named as Britain's best city to live in, twice.
Bristol has a thriving street art scene, amazing food, and unique annual festivals; there is a lot to discover in these 20 fun facts about Bristol! It is a city of many firsts and has been dubbed, among other things, one of Europe's Best Culinary Destinations.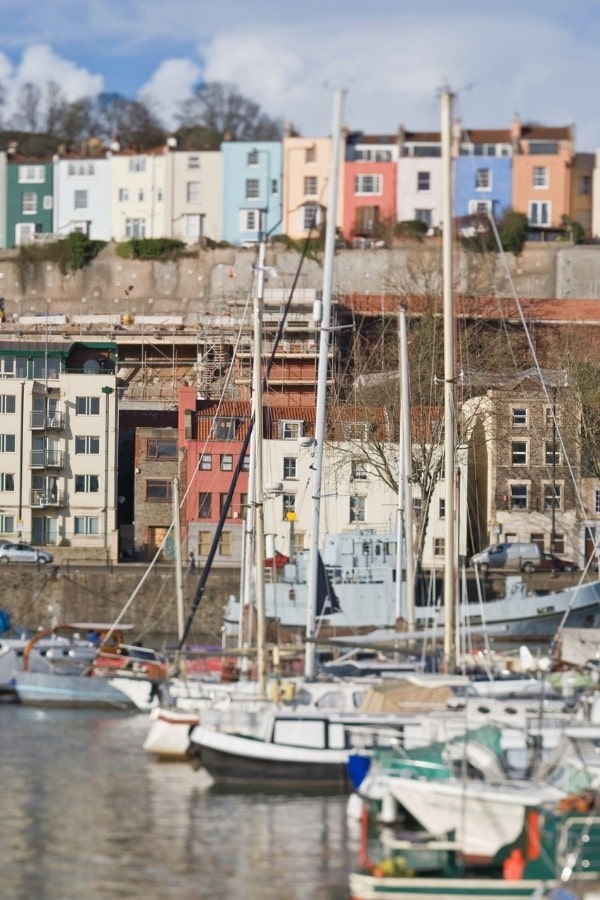 If you're headed this way soon, you'll probably be wondering 'What is Bristol famous for?' As it turns out, quite a lot of weird and wonderful things! For example, did you know which extreme sport started in Bristol? Or that Bristol was the birthplace of a publishing giant? We also have Bristol to thank for some of our favourite treats!
From vibrant festivals and delicious food to the mystery of a disappearing gorilla, there is a lot to discover in these Bristol city facts. Read on and learn more about this colourful city.
Interesting Facts About Bristol, England
1. Quick Bristol city facts
Perched near the confluence of Avon and Frome rivers in South West England, Bristol has a population of around 463,400. There has been a settlement here since at least 1155, though archaeological discoveries suggest there have been people here much longer. The name Bristol is derived from the old English name Brycgstow, meaning 'place at the bridge'. People who live here are called Bristolians.
2. Setting sail
One of the important historical facts about Bristol is that it was the launching point for the voyage that discovered mainland North America for Europe. Setting off in 1497 the voyage was captained by a Venetian man, John Cabot.
A few years later, local Bristolian William Weston also set out from Bristol to become the first Englishman to lead a voyage to North America.
3. All in good time
Before time in the UK was standardised, Bristol ran approximately 10 minutes behind London, based on the local solar time. When intercity trains became popular, the time across the country had to be standardised for the sake of schedules.
To honour this memory, the old Corn Exchange clock has two-minute hands, the red one for standard time and the black one for Bristol time.
4. Money matters
One of the unique facts about Bristol is that it actually has its own currency. The currency, the Bristol Pound, is backed by the Pound Sterling and is only valid for use in Bristol. This complementary currency was created as an initiative to encourage Bristolians to spend money at local businesses and to improve the local economy.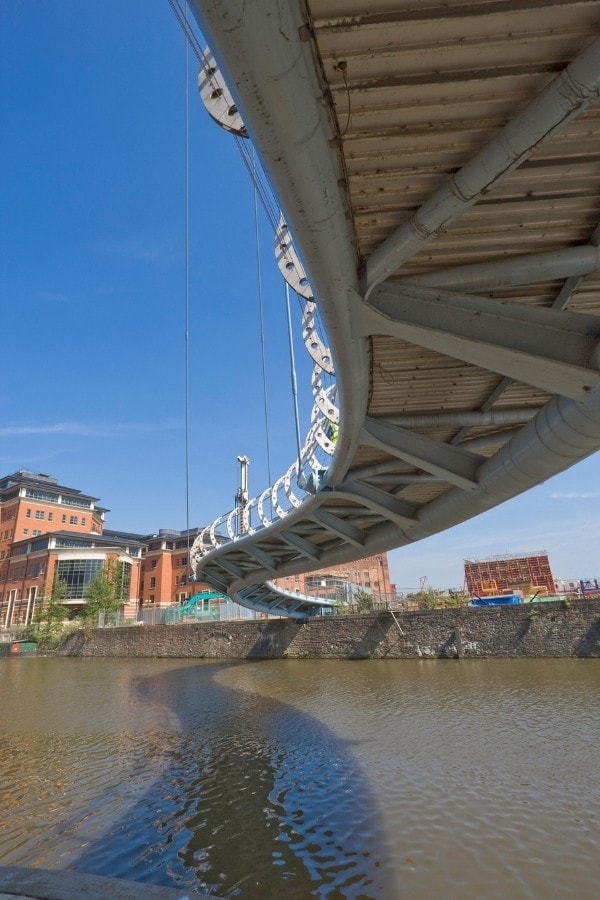 5. City cycles
So, what is Bristol famous for? Cycling! In fact, Bristol was the first city in the UK to be dubbed a cycling city. Almost all major roads in the city have a dedicated bike path, and there are plenty of traffic free bike paths to enjoy as well.
Bristol has quickly become a centre for cycling routes and holidays; there is even a tour company specialising in tandem bike hire!
6. Fifty shades of green
Knowing how cycle friendly Bristol is, you might not be surprised to hear that Bristol was dubbed the European Green Capital in 2015.
The city achieved this award due to their strong commitment to public transport, their growing green economy, and their consistently reduced carbon emissions. Bristol is also home to large sustainable transport charity, Sustrans.
7. On the menu
With its independent establishments, including three Michelin Star and several Michelin Plate restaurants, Bristol is truly a great foodie destination. There's a great diversity of food available, from Cuban and Chinese to Sri Lankan and Middle Eastern.
In fact, the city has such great food that in 2019 Bristol was awarded the title of 'Best Culinary Destination' by the Food Trekking Awards. Delicious!
8. Colours on the street
When it comes to art, what is Bristol famous for? Street art! Most notorious of all, mysterious street artist Banksy is said to be a Bristol lad, and many of his early works are still proudly on display. Rather than painting over street art, the city really celebrates it and there are some fantastic street art walks you can take.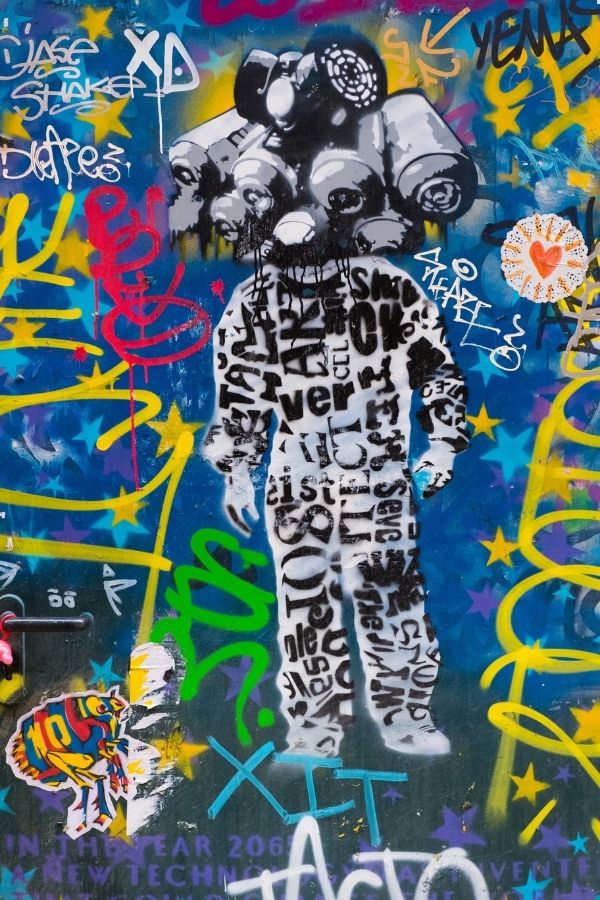 9. Something in the air
Did you know that Bristol plays host to Europe's largest annual hot air balloon festival? Each August the sky comes alive with over 130 colourful hot air balloons from around the globe. They even have a magical night time event where the balloons put on a sky show with music, climaxing in a spectacular fireworks show.
10. Up, up and away
Bristol also has a successful hot air balloon manufacturing industry, with one company being responsible for two thirds of the registered hot air balloons in the UK.
The company, which started in the owners basement in the 70s, is known for its fun shaped balloons. The years have seen such inspired creations as a sphinx, a motorbike, a pagoda, and a Beethoven bust!
11. Paperback Penguins
Bristol was the birthplace of Penguin Books! The publishing giant was created by the Lane brothers in 1935, born from the idea that the general public should have access to affordable books.
The books, which sold for 6 cents each, were colour coded to signify different categories, such as orange for fiction, and green for crime. The company went through rapid expansions, and at one stage the operations were running out of a church crypt!
12. On stage
The UK's first university to offer a degree in drama is also in Bristol. Opened in 1947, the University of Bristol has helped shape the British drama scene for decades. We have have this university to thank for training the likes of Simon Pegg, Matt Lucas, and David Walliams.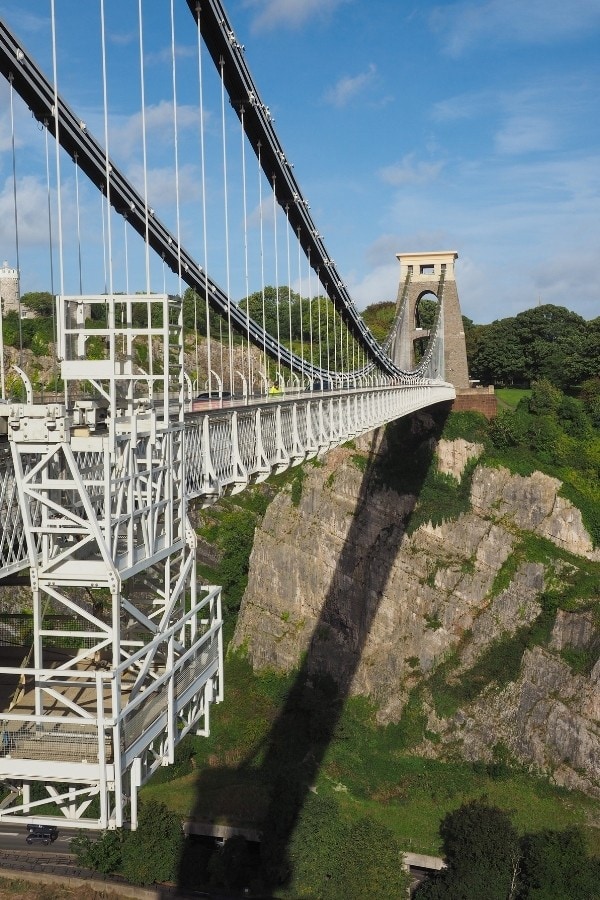 13. The Temple Church tilt
You've heard of the leaning tower of Pisa, but did you know that Bristol has its very own tilted tower? This 14th century tower, nicknamed the leaning tower of Bristol due to its noticeable lean, is attached to the remains of the Temple Church.
The church itself was subjected to bombing during the 1940s, however the shell of the church and tilted tower remain.
14. Written on your skin
One of the most gruesome facts about Bristol is that it is home to a book bound with human skin! The book in question contains notes on the trial of John Horwood, who was executed following a murder conviction.
Post execution, his body was publicly dissected. The performing surgeon went on to have his skin tanned and bound around the notes. If you're morbidly curious, it's on display at the M Shed.
15. Extreme sports
Another interesting Bristol fact is that the world's first bungee jumps took place on the Clifton Suspension Bridge. The bungee jump off the 76m (250 foot) high bridge was performed by two members of Oxford University's Dangerous Sports Club in 1979.
After the jump, the participants were arrested, but that didn't dissuade them from trying again off other bridges. One of their jumps was filmed for a TV show and the popularity of the sport began.
16. Sky scrapers
Until very recently, the tallest building in Bristol was (re)built in 1872! The tower of St. Mary Redcliffe church, which stands at 89m tall, was originally built in 1442. At the time it was Bristol's tallest building, but collapsed after just four years.
Four hundred years later the tower was rebuilt and regained its title. In 2020 new development Castle View Park began construction, at 98m tall it is now the title holder.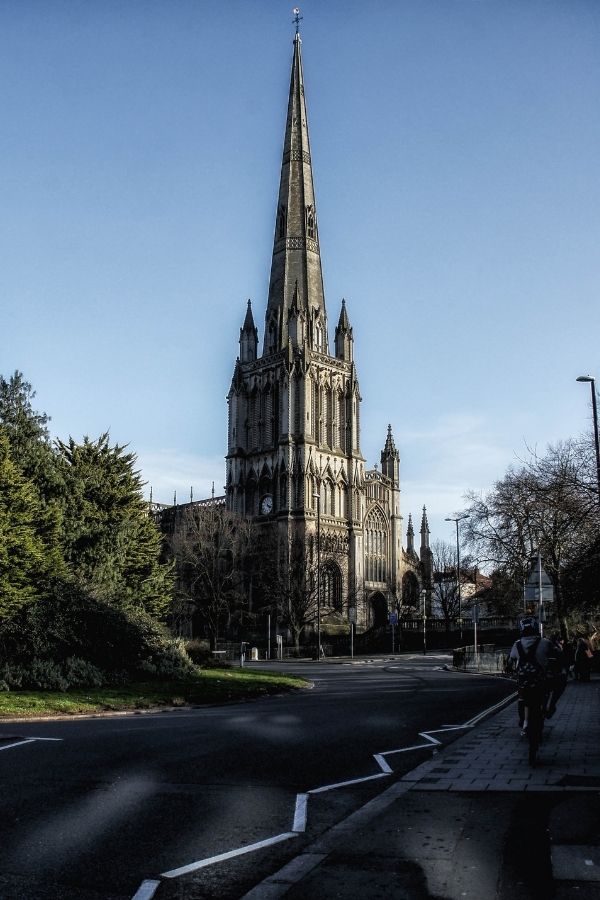 17. Chocolate as we know it
What is Bristol famous for inventing? Chocolate bars! In 1847 the Bristol-based chocolate company, Fry's, created the first solid chocolate bar.
By 1866 Fry's released the Fry's Chocolate Cream bar to the market. Just over a decade later Fry's Chocolate also produced the first chocolate Easter egg. Thanks Fry's!
18. Sweet currents
Ribena is also from Bristol! This delicious and sweet blackcurrant flavoured drink was first launched by HW Carter in 1938. During the Second World War oranges and other fruits with high levels of vitamin C became scarce and the growing of blackcurrants was encouraged.
Due to the vitamin C shortage, the British government purchased most of the blackcurrant cordial produced and gave it out to children across the country.
19. Alfred the Gorilla
One of the most hilarious Bristol city facts is the mystery of the stolen gorilla. In 1956 the stuffed gorilla, who lives in the Bristol City Museum, reportedly disappeared and showed up a few days later in a doctors office.
The mystery of who was behind this heist stayed a secret for over 50 years. In 2010, one of the participants made a deathbed confession, revealing that he and two friends had done it as a rag week prank.
20. A natural in front of the camera
The final fun fact we have for you is that up to a third of all nature documentaries are produced in Bristol. Bristol is home to BBC West and the BBC Natural History Unit's regional headquarters, making this a centre for the industry.
Planet Earth and The Blue Planet, along with many other documentaries you would recognise, were all produced here.
Who's ready for some more fun facts?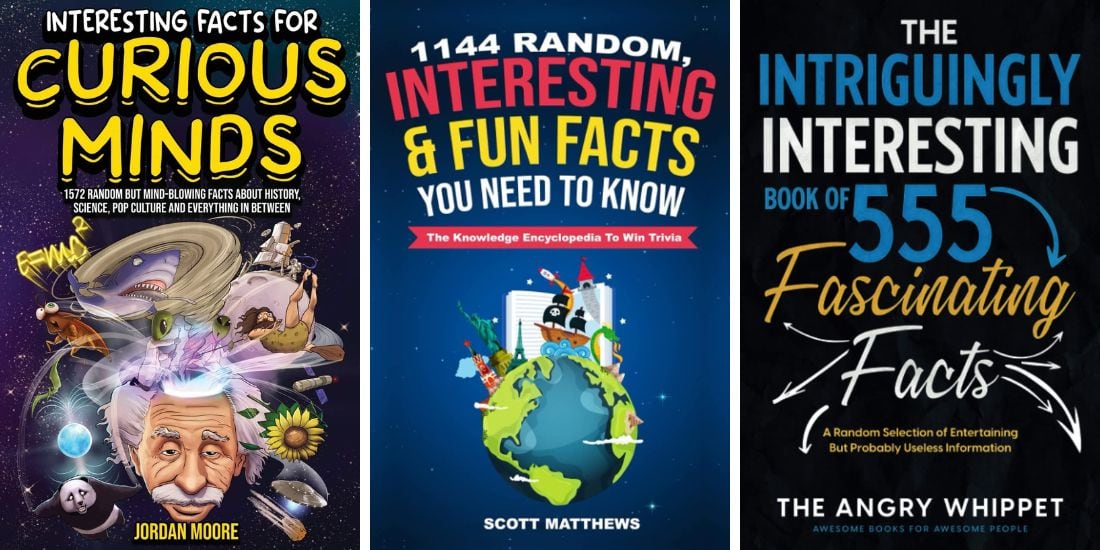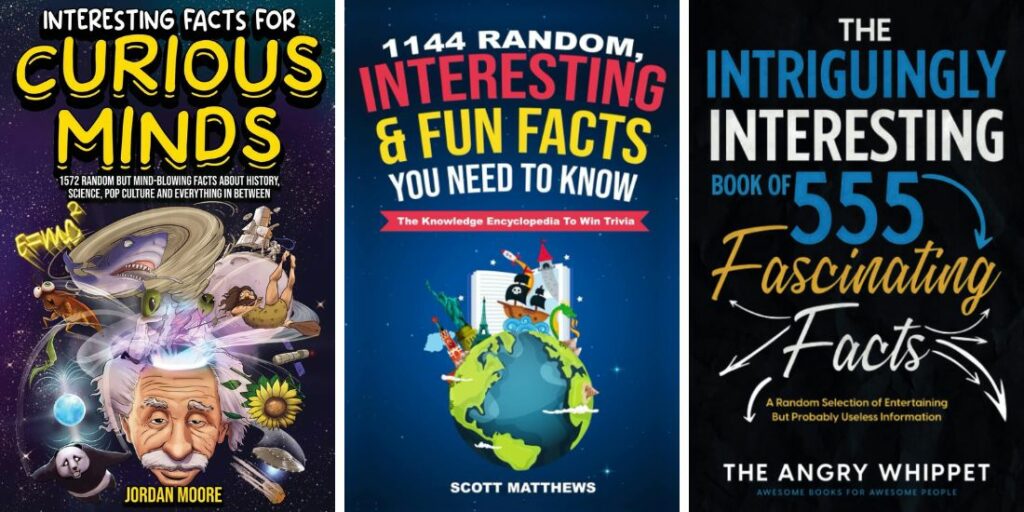 If you're looking for some recommendations, these are a few of our favourite fact books to buy. We use these when planning fun quiz nights with family and friends. They're also great for entertaining the kids too!
---
We really hope you've enjoyed these interesting facts about Bristol – hopefully you learned something new! What was your favourite fact listed here? You can let us know in the comments below.
Enjoyed this post? Pin it for later…