From riverside strolls to tough mountain hikes, this list of the best walks in North Wales includes routes for every type of adventurer.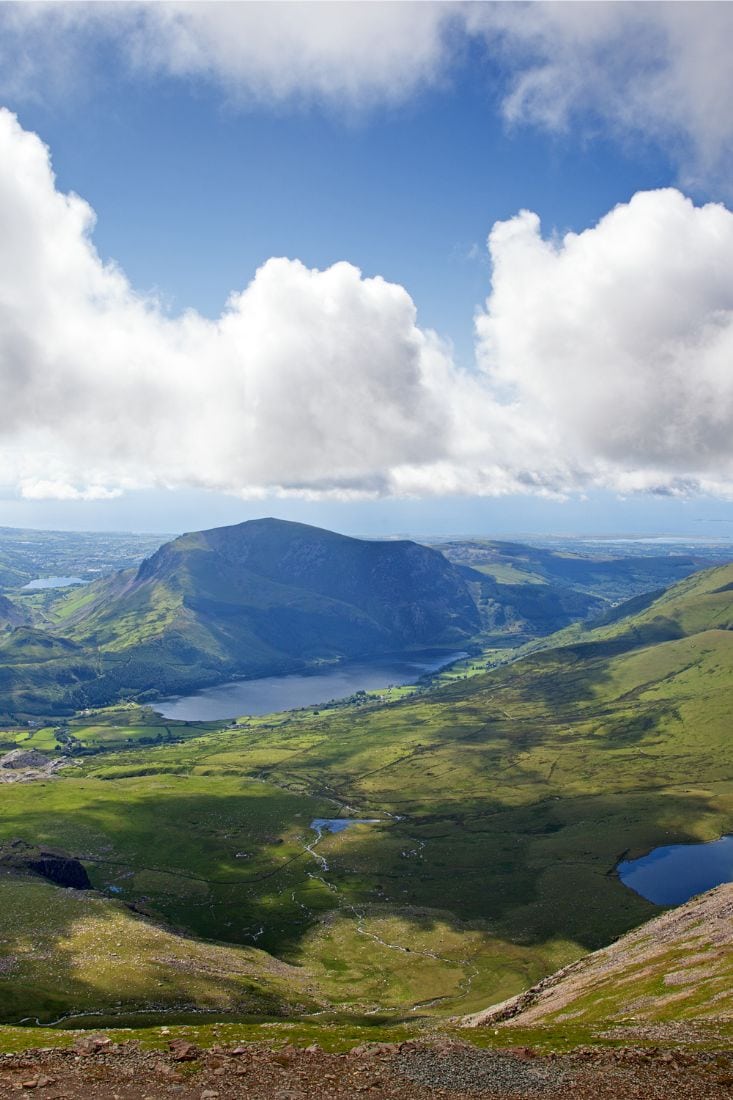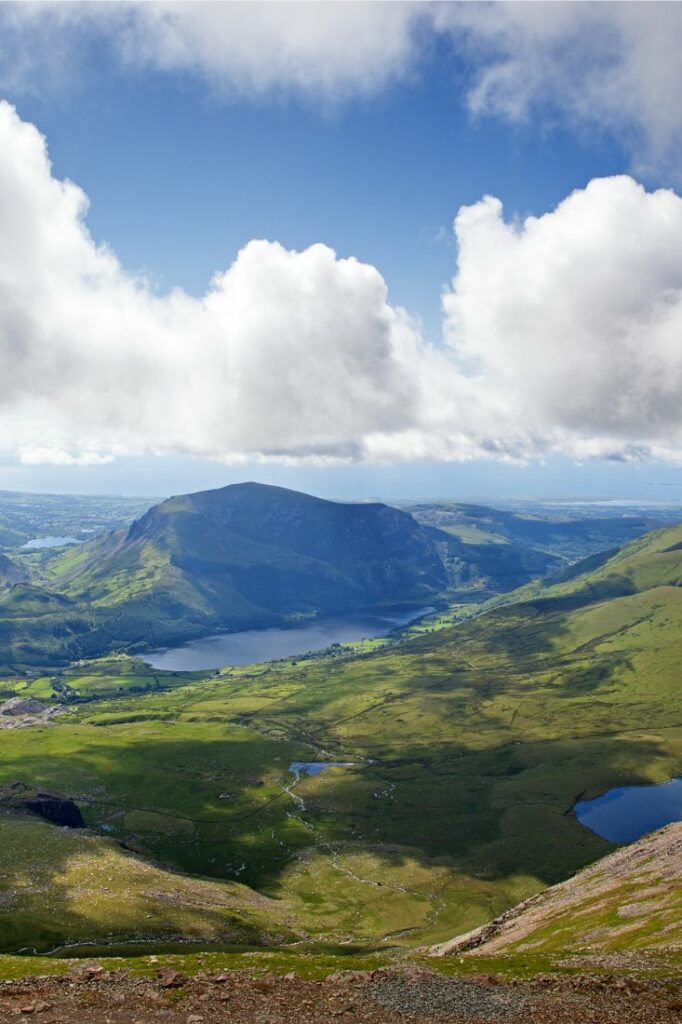 If you love walking and spending time outdoors, then North Wales is the perfect destination for a weekend of hiking and getting closer to nature. The region is home to some of the most beautiful scenery in the UK, from snow-capped mountains to dense forests and rugged coastline. Not to mention an array of rare wildlife. The only problem is deciding where to go!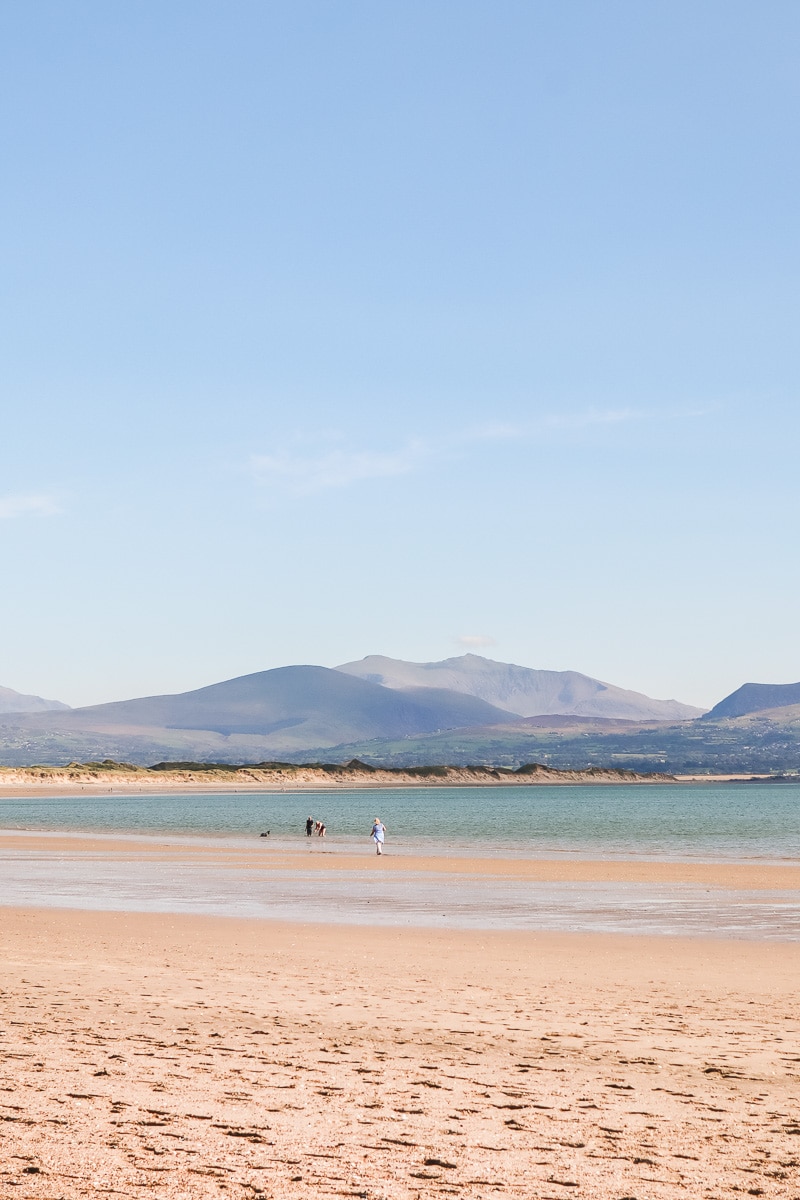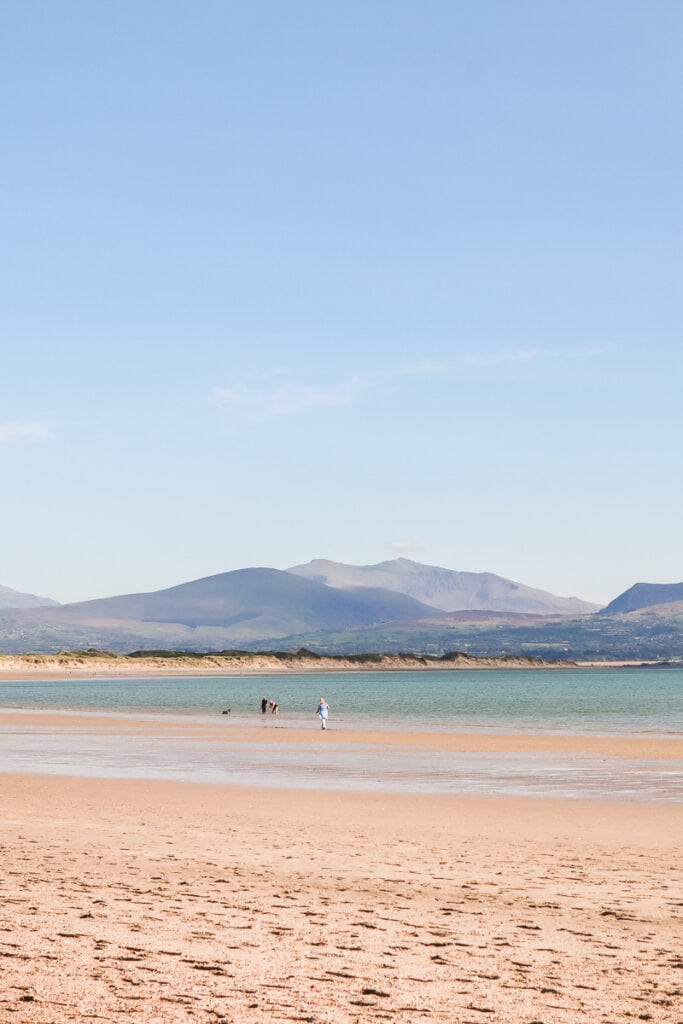 To help you narrow down your search, we've put together a guide to the best walks in North Wales. So, whether you're looking for an easy family walk by the river, a scenic stroll along a coastal path or a more challenging mountain hike, we've got you covered.
What are you waiting for? Dust off your walking boots and try these top-rated North Wales walks first-hand!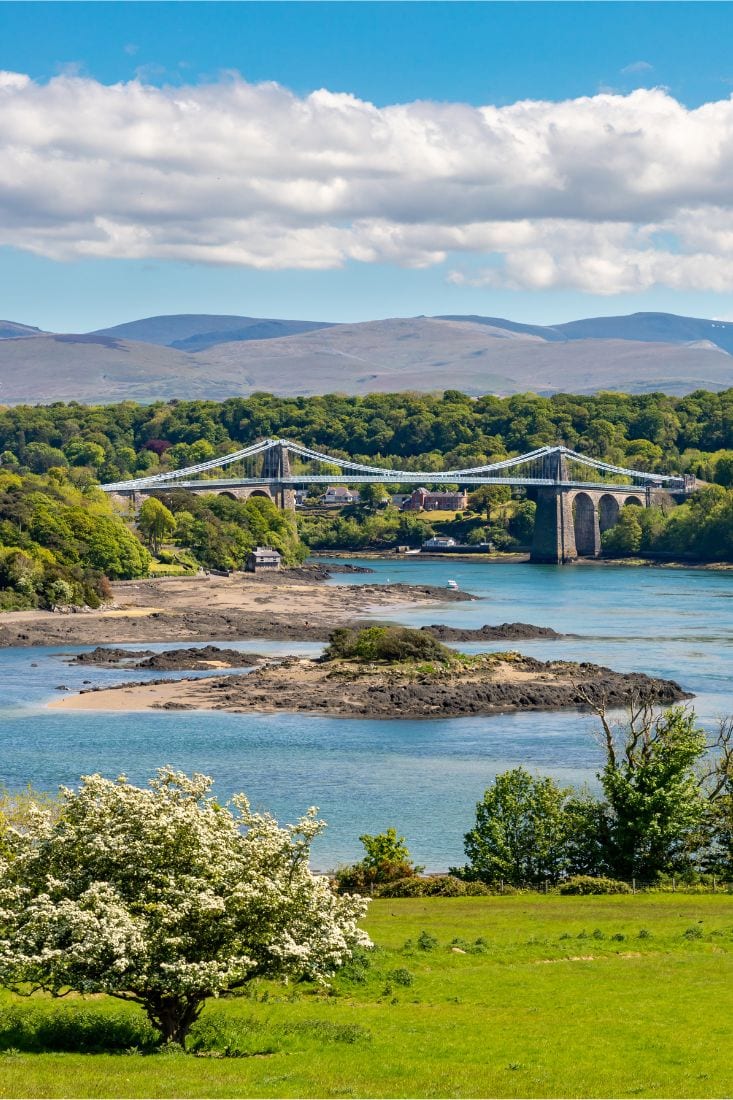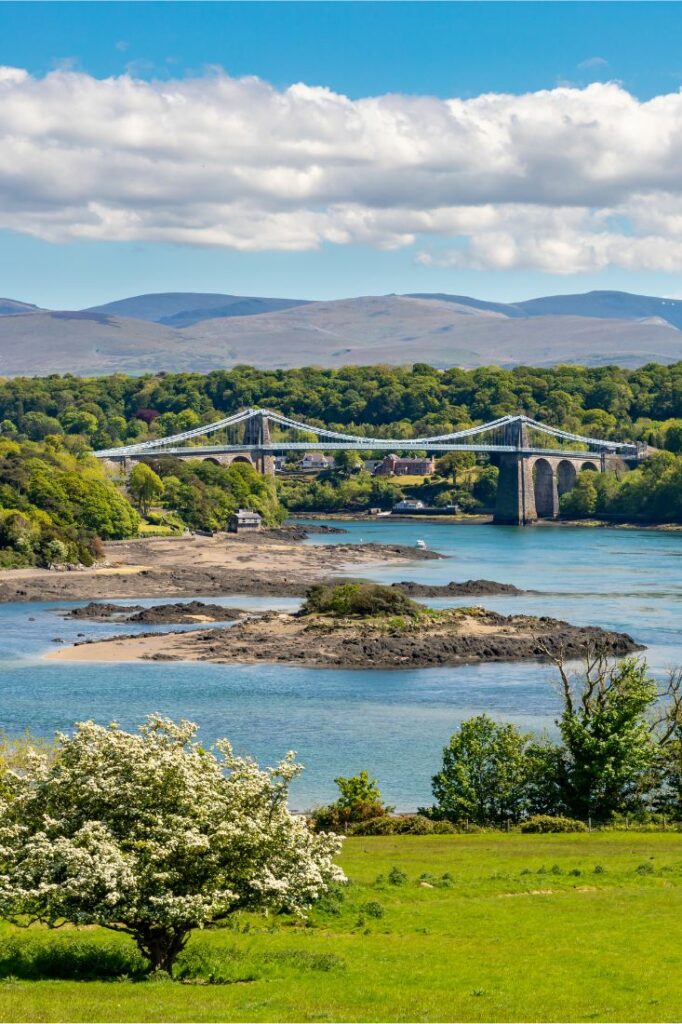 ---
Beautiful Walks in North Wales
1. Llanberis Path, Mount Snowdon (9 miles)
Standing at an impressive 1085m above sea level, Snowdon is the highest mountain in Wales. There are six routes to the summit, with the Llanberis path being the most popular – and one of the most famous North Wales walks on this list. Starting at its namesake village, this route offers the steadiest track up the mountain, making it the best choice for beginners.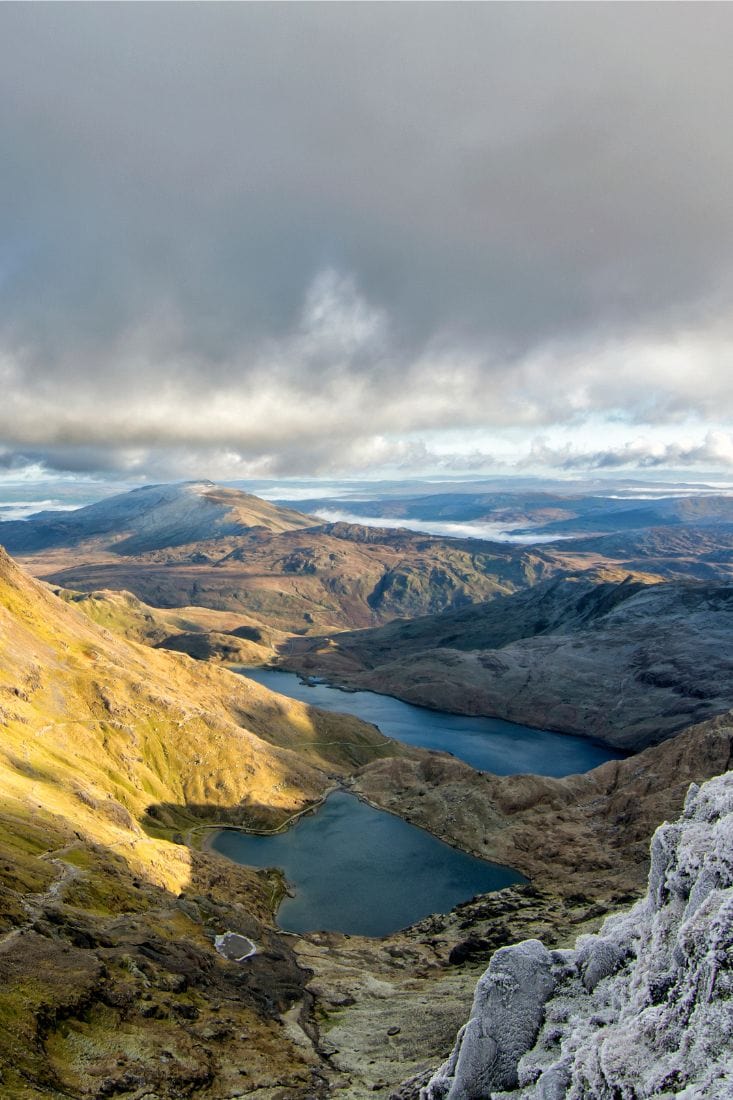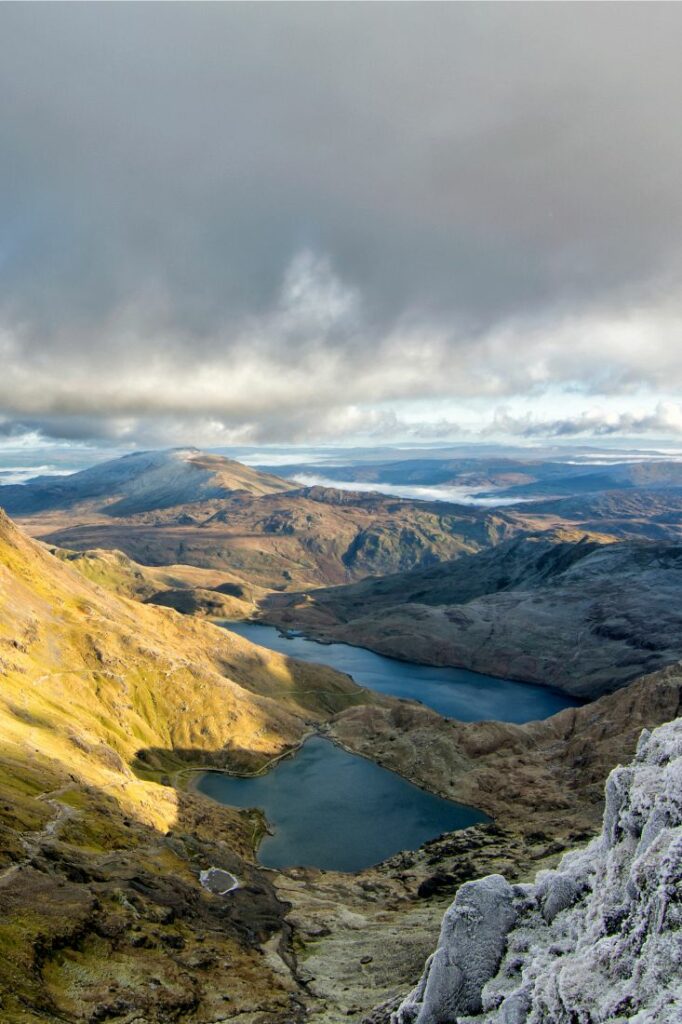 It's also the longest route, but we promise the views from the top make the effort worthwhile! On a clear day, you can see the Arenig Hills and even spot the Pennines in the distance. There's also a café halfway, plus the mountain railway runs beside the path if you want to catch a lift back down!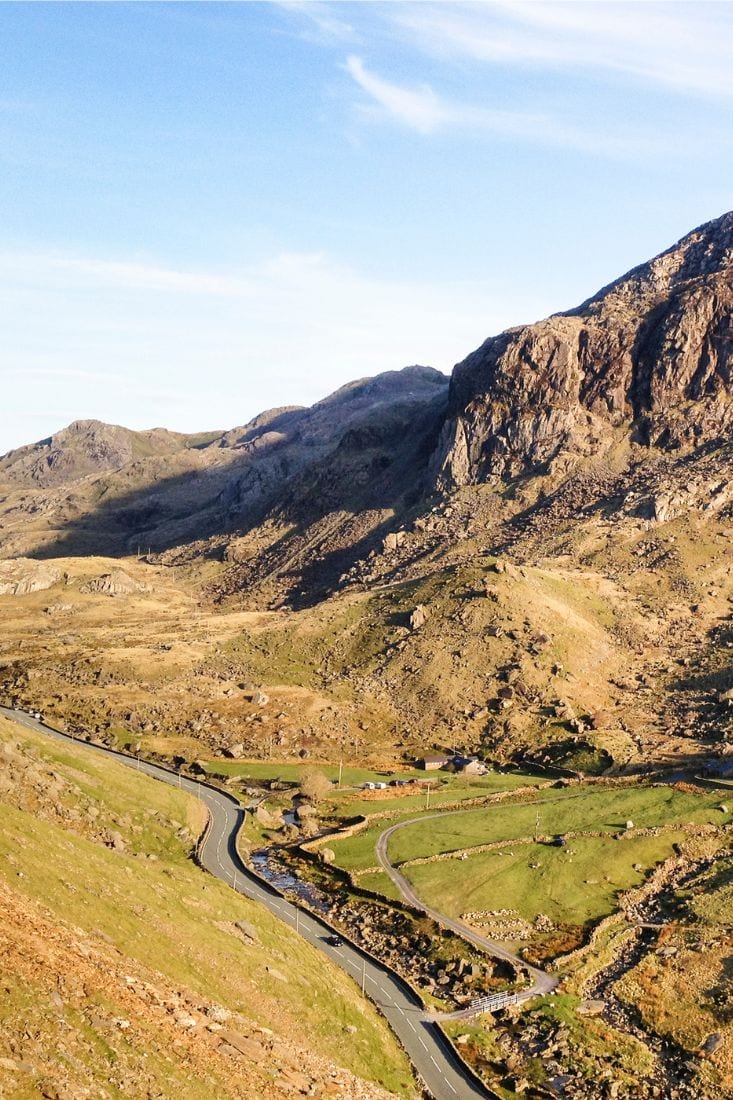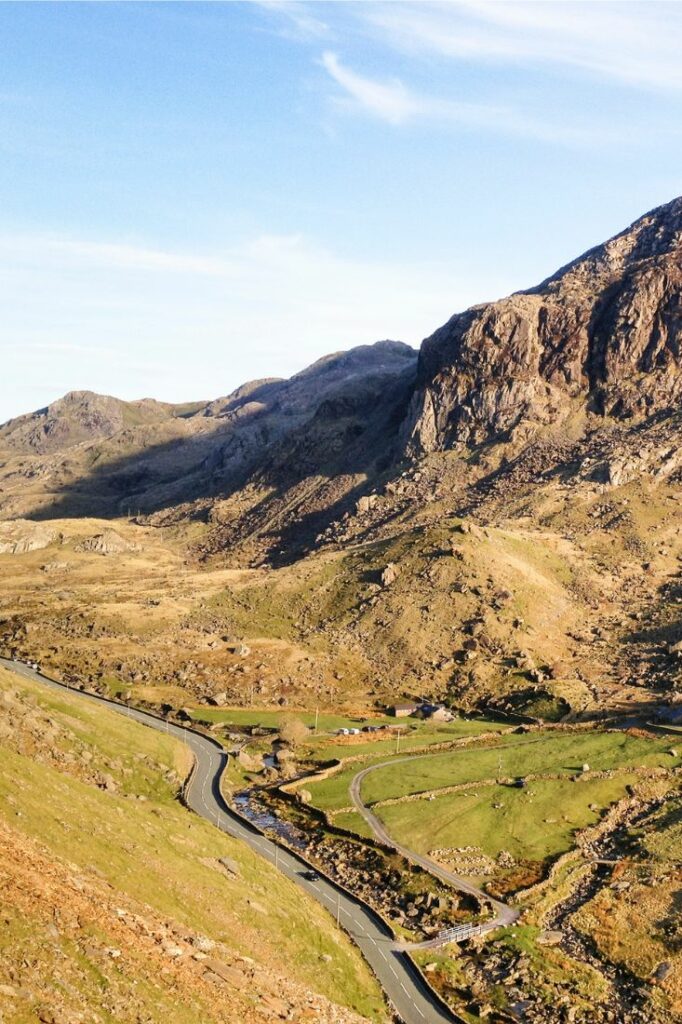 If you're looking to stay in this area, we'd recommend taking a look at our guide to the best hotels in Snowdonia. From a 5* chateau to cute mountain B&Bs, there are options to suit every budget.
2. Holyhead Mountain and South Stack, Anglesey (5 miles)
There's no doubt that the stunning Anglesey Coast Path offers some of the best walks in North Wales. One of our favourite sections is this Holyhead circular walk, starting from Breakwater Quarry Country Park. It is a pretty easy walk, combining a small mountain climb with panoramic coastal views. There's also plenty of stone ruins to explore along the path.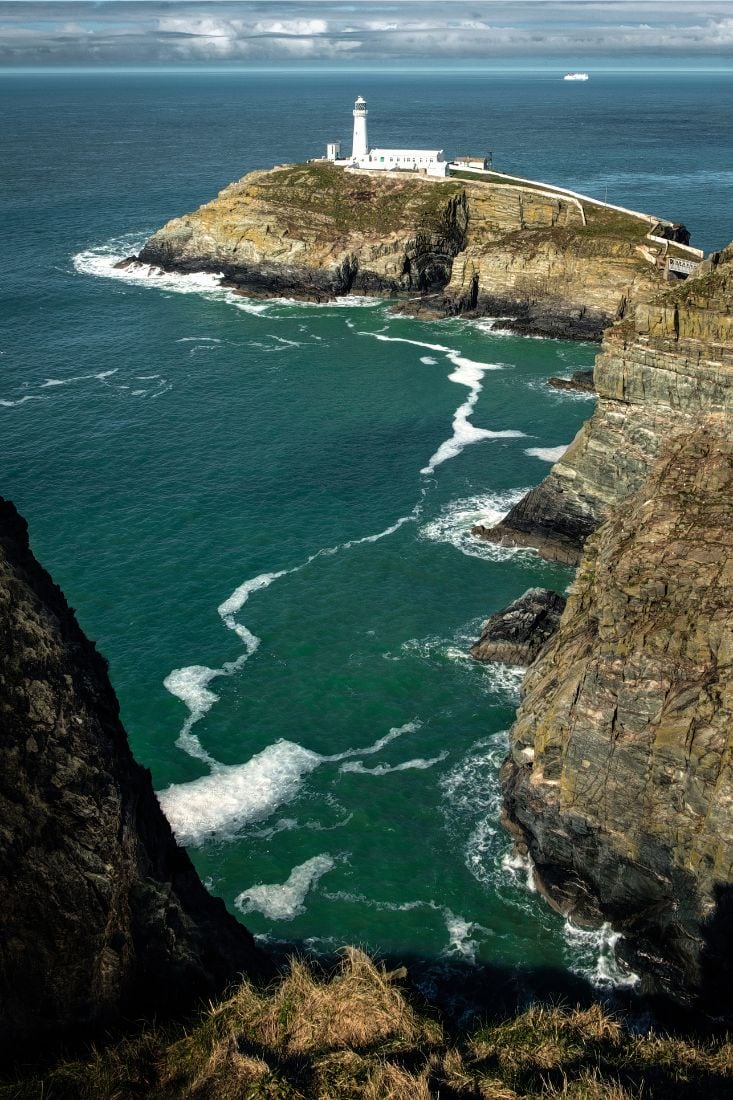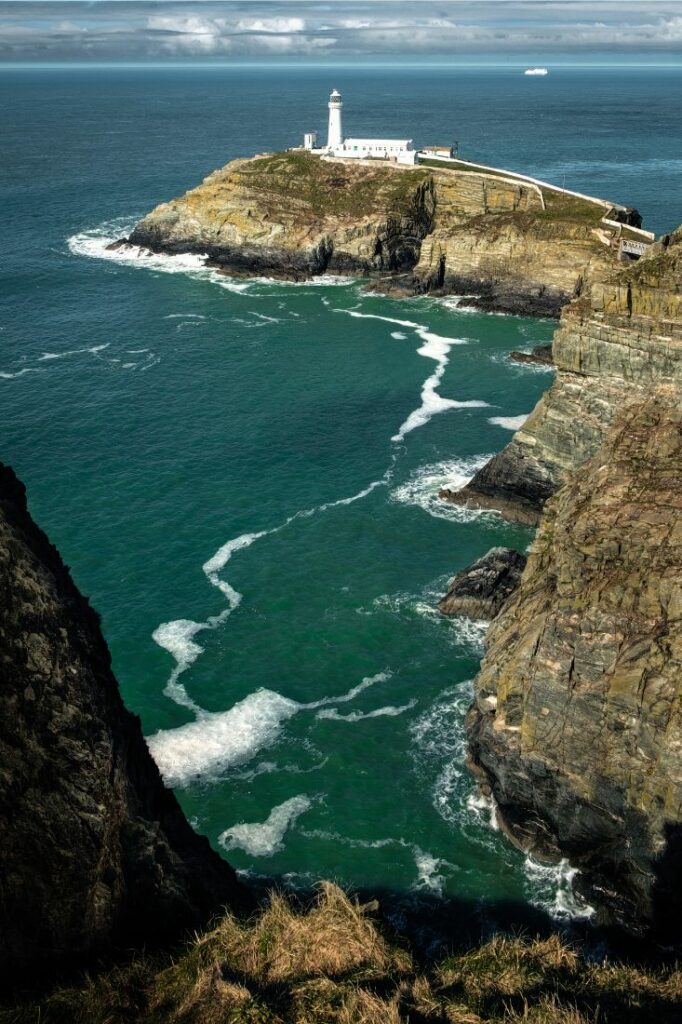 On the descent, you'll have the chance to see gulls, razorbills and guillemots in their natural habitat on South Stack's Cliffs. If you've time, you can also head down 400 steps to Holy Island's iconic lighthouse for a tour. Just bear in mind, it's much harder coming back up!
3. Swallow Falls and the Ugly House, Betws-y-Coed (6 miles)
Following the Llugwy from the popular village of Betws-y-Coed, this riverside walk is one of Snowdonia's more accessible hikes. The route includes a mix of forest paths, minor roads and narrow gorges, with just one short, steep section. You'll pass an old wooden miner's bridge and a handful of smaller waterfalls before reaching the 'foaming waterfall' of Swallow Falls.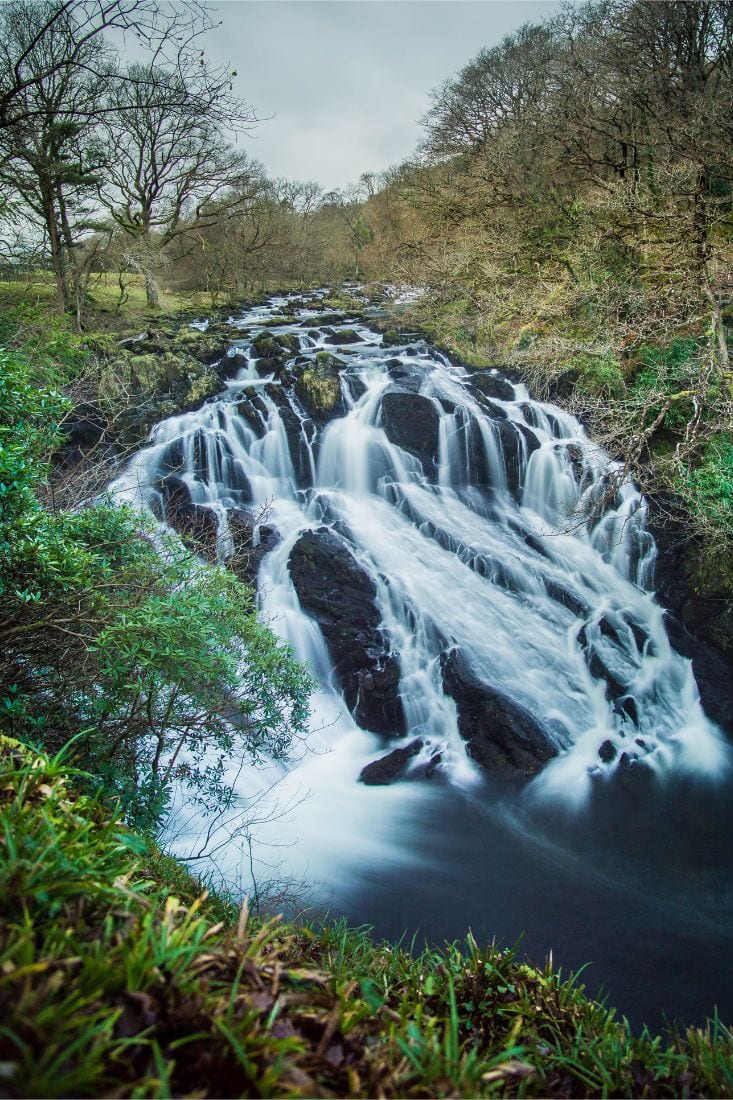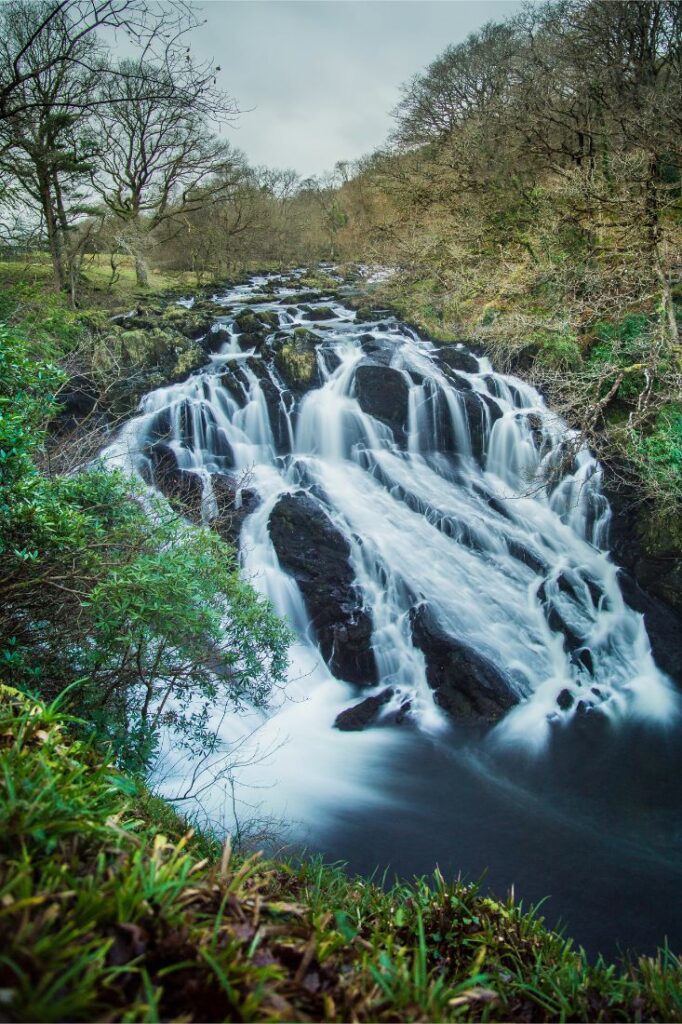 Continue for around half a mile and you'll come to the area's well-known Ugly House. This quirky, rough-built cottage dates back to the 15th century and is associated with various local myths. Its rustic interiors now serve as a cosy tearoom and it boasts a beautiful garden too.
4. Aberglaslyn, Llyn Dinas and Cwm Bychan (5.7 miles)
Nestled in the heart of Snowdonia National Park, Beddgelert is the start point for some of the best walks in North Wales. From the village, you can enjoy a circular walk which takes in a number of the area's highlights, including Gelert's Grave and the clear waters of Llyn Dinas.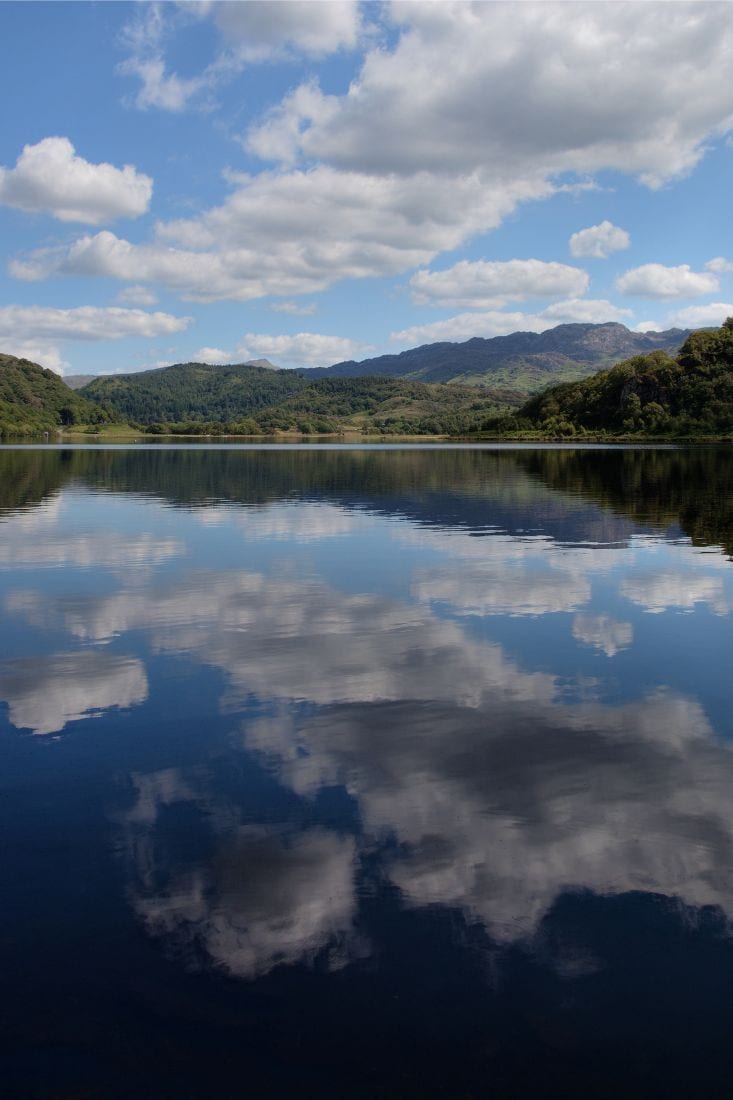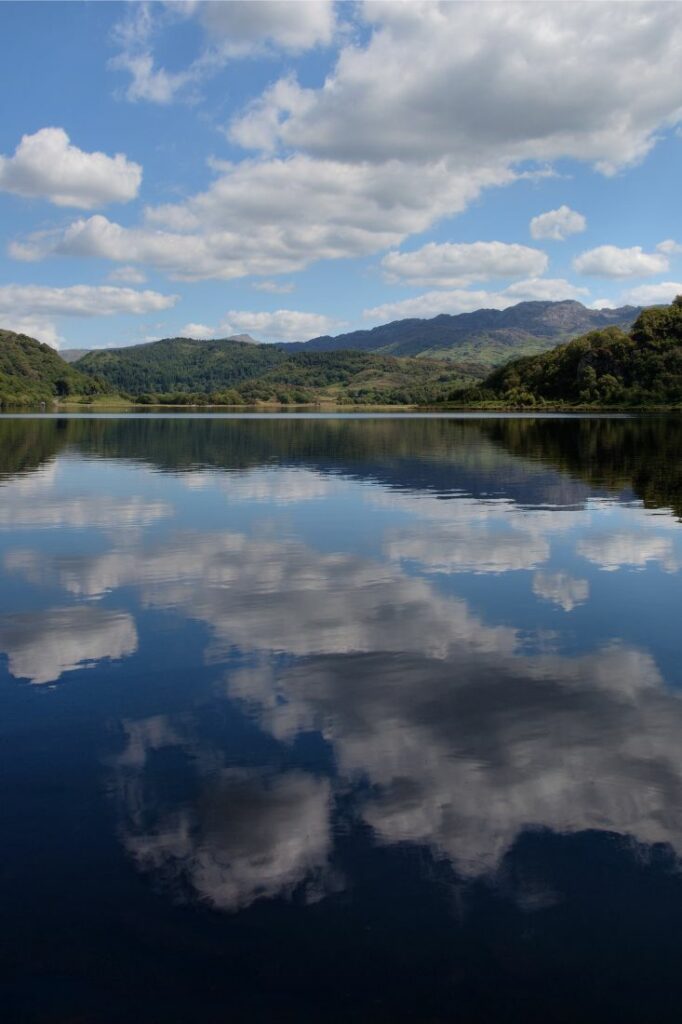 You'll take the Fisherman's Path along the river through Aberglaslyn Gorge, before climbing 600m up Cwm Bychan. From here, you can see Mt Snowdon and the surrounding villages. There are also several disused copper mines along the way, with age-old pulleys and rusting pylons to discover. Don't forget to stop off at Caffi Colwyn for a bite to eat on the way back.
5. The Pony Path, Cadair Idris (6 miles)
If you're seeking a challenge, then how about Cadair Idris? Also known as Cader Idris, this 893m mountain is the tallest peak in southern Snowdonia and can be seen for miles around. The easiest route starts at Ty Nant car park near Dolgellau and takes about 5 hours in total.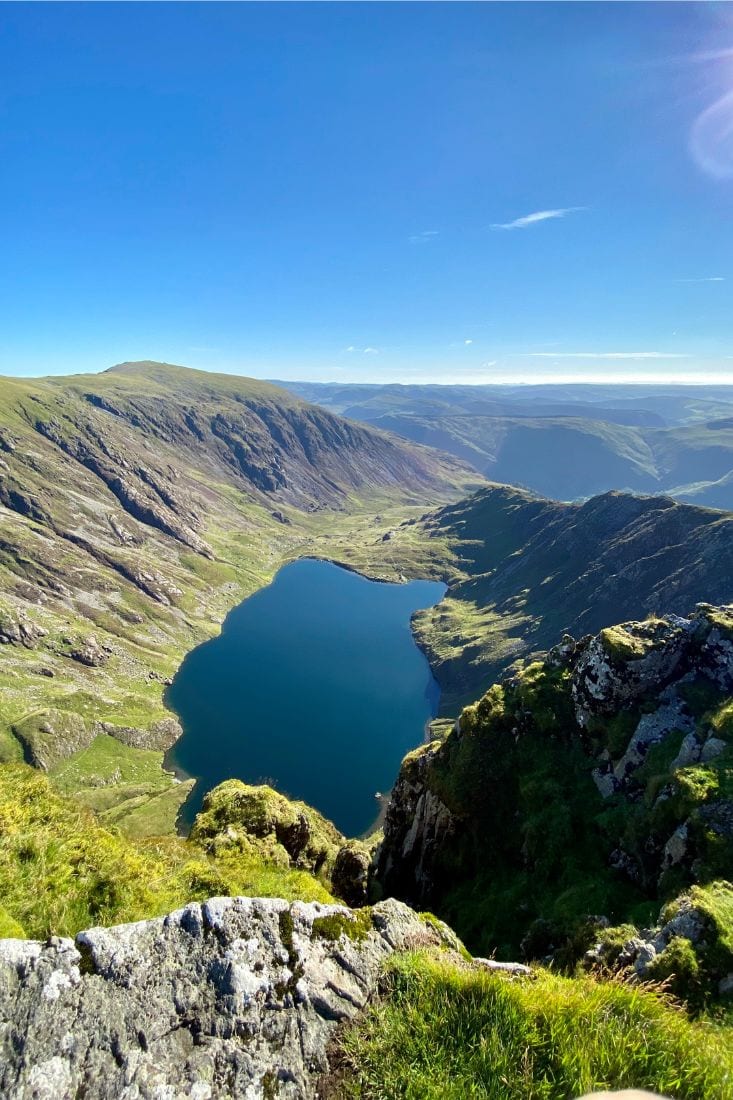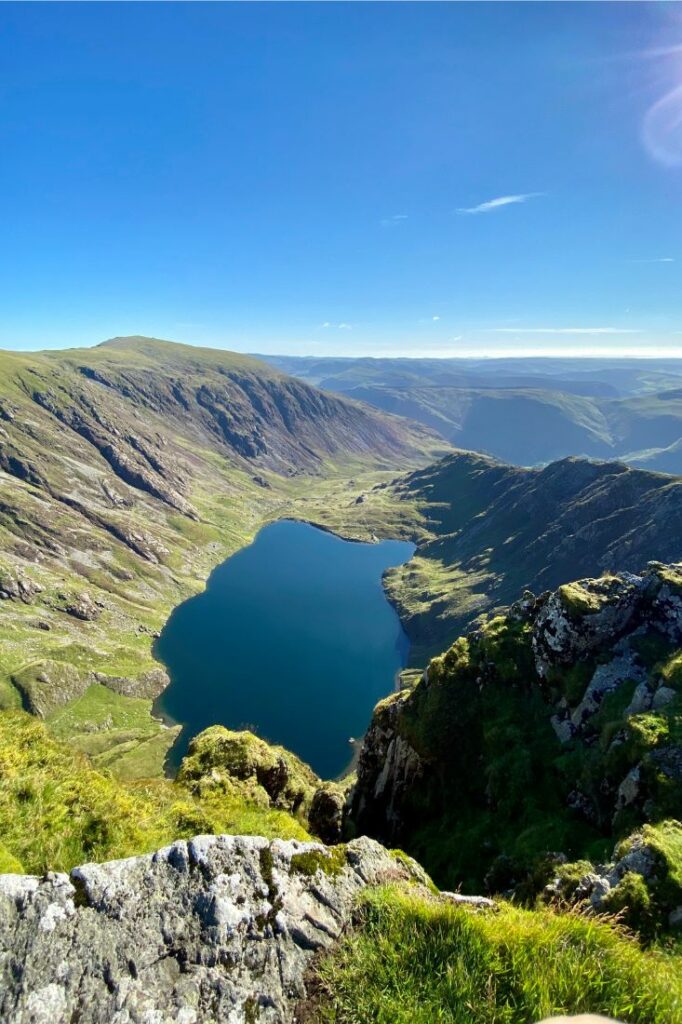 The path covers a range of terrain, including forest paths, open farmland and loose, rocky sections. It rises steadily, becoming steeper towards the top, with some scrambling involved. With that said, you'll be rewarded for your effort with views of Mawddach Estuary and the Rhinogydd Hills. There are also multiple stone ruins and pillow lava rock formations to see.
Tip: Be aware that there are no facilities on Cadair Idris, so use a toilet before setting off and pack water and snacks too!
6. Rhaeadr Ddu and Coed Ganllwyd Circular Walk (2 miles)
If you're looking for family walks in North Wales, then this child and dog-friendly waterfall walk should top your list! Beginning at Ganllwyd car park, the marked riverside path runs along the banks of the River Gamlan to the cascading 60ft Rhaeadr Ddu, also known as Black Falls.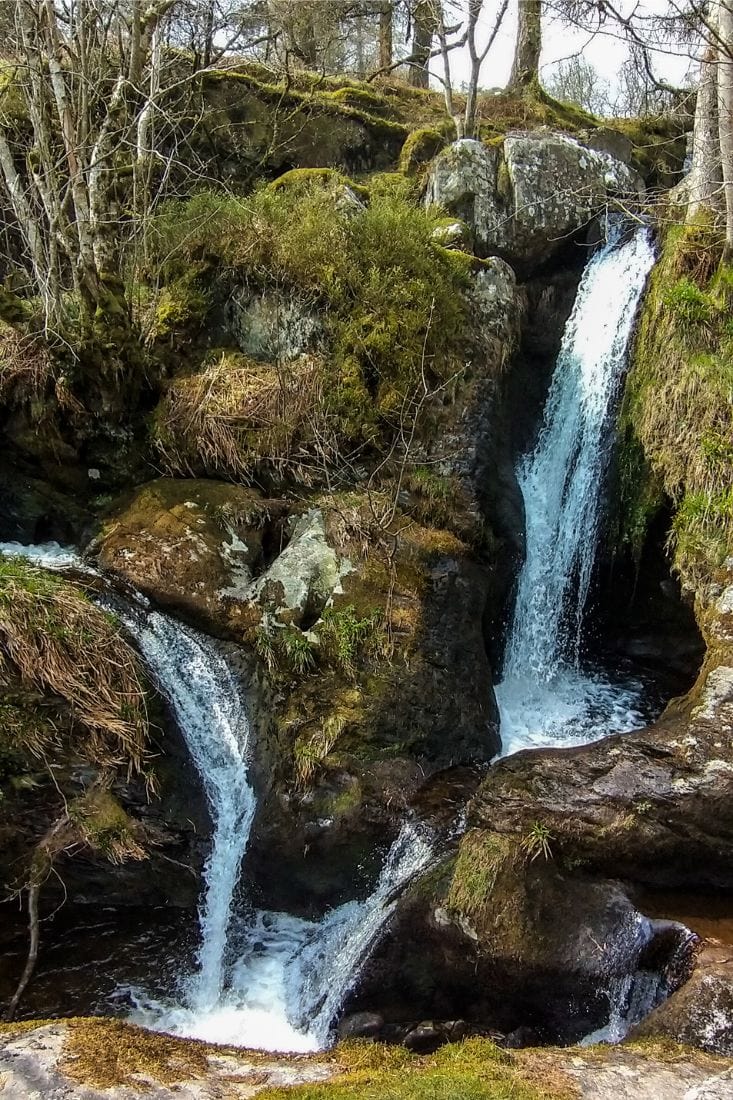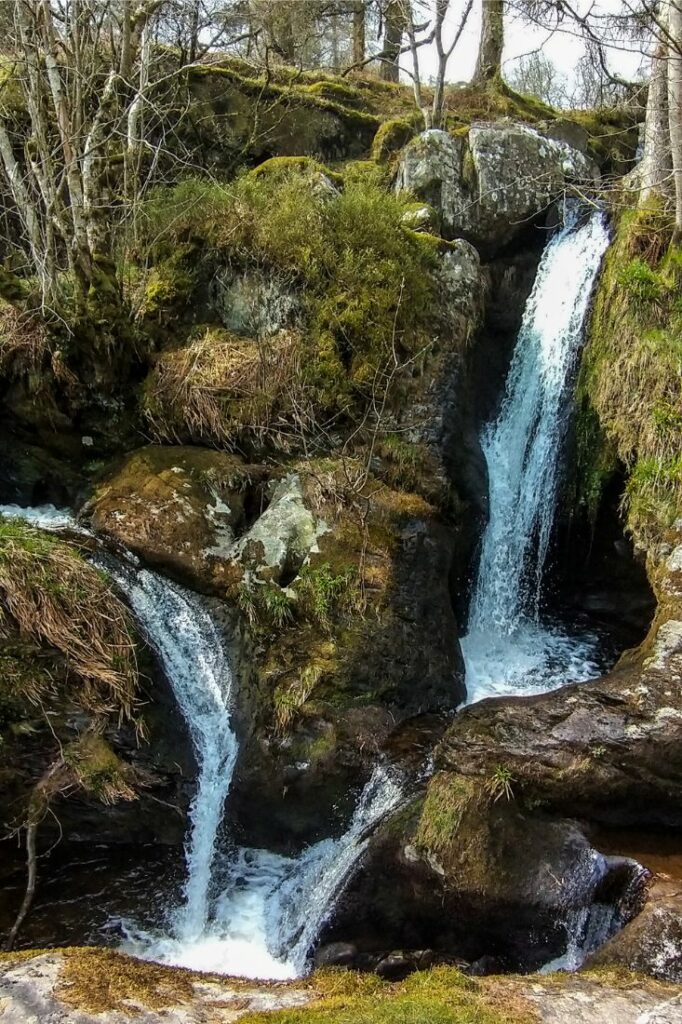 Coed Ganllwyd is the National Nature Reserve that you'll pass through to reach the falls and it is a stunning walk in its own right. The wooded route includes plenty of highlights, including numerous oak trees, lively birdlife and a stone bridge with a hand-carved Latin inscription. There's also the option to extend your walk up to the remnants of the Cefin Coch goldmine.
Tip: We'd recommend visiting in autumn when the leaves are in full colour and the falls have lots of water in them.
7. Moel Hebog, Beddgelert (9.3 miles)
For more experienced walkers, Moel Hebog and its sister peaks of Moel yr Ogof and Moel Lefn are all popular hiking trails. Rising over Beddgelert, this Snowdonia mountain route to Moel Hebog's summit is steep and demanding, with sections of scrambling increasing its difficulty. For this reason, this North Wales walk is best enjoyed in dry weather.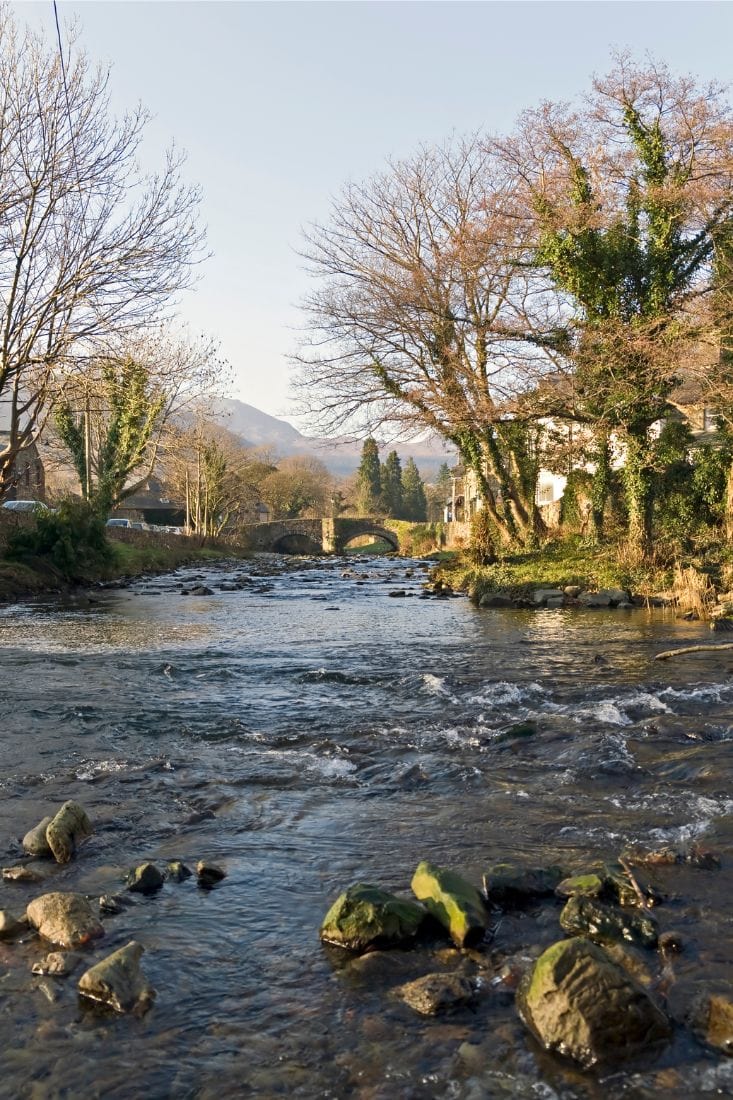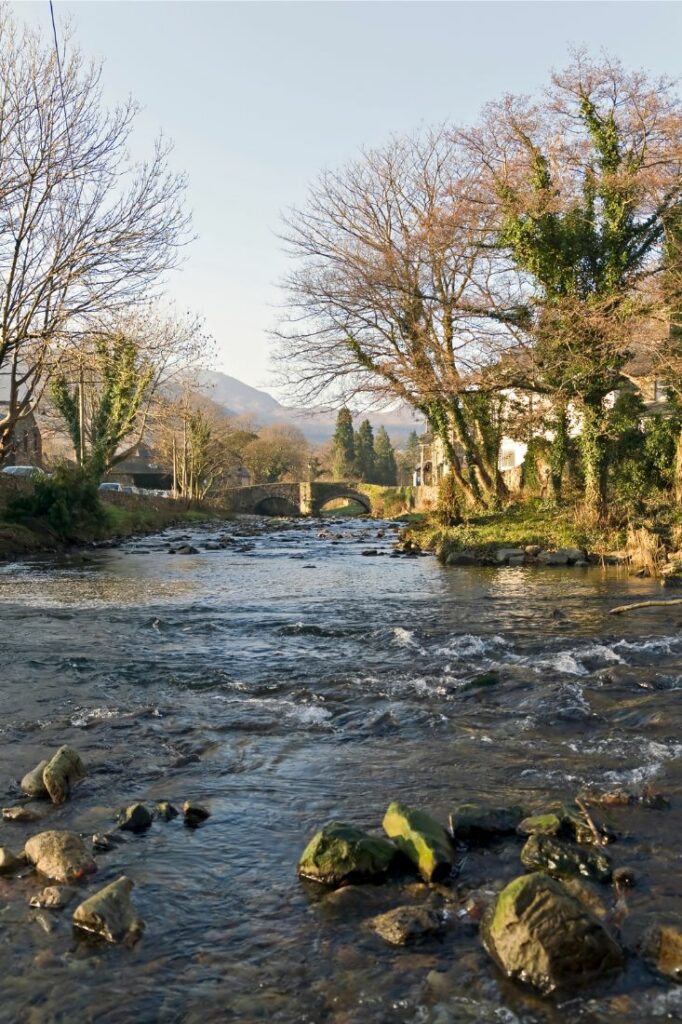 Once you've reached the top, you'll be able to see all the way across to Porthmadog on the Wales coast. You may also be lucky enough to spot red kites or buzzards circling above. On the way down, you'll pass picturesque tarns and finish up on a forest path back to the village.
8. Cwm Idwal Nature Reserve (3 miles)
On the other end of the spectrum, Cwm Idwal offers a more relaxed circular walk that the whole family can enjoy. Wales' first National Nature Reserve, Cwm Idwal is a spectacular hanging valley that was formed during the Ice Age.
Within its crater-like walls, there is a crystal clear mountain lake and a variety of flora and fauna, including rare Arctic plants and butterflies.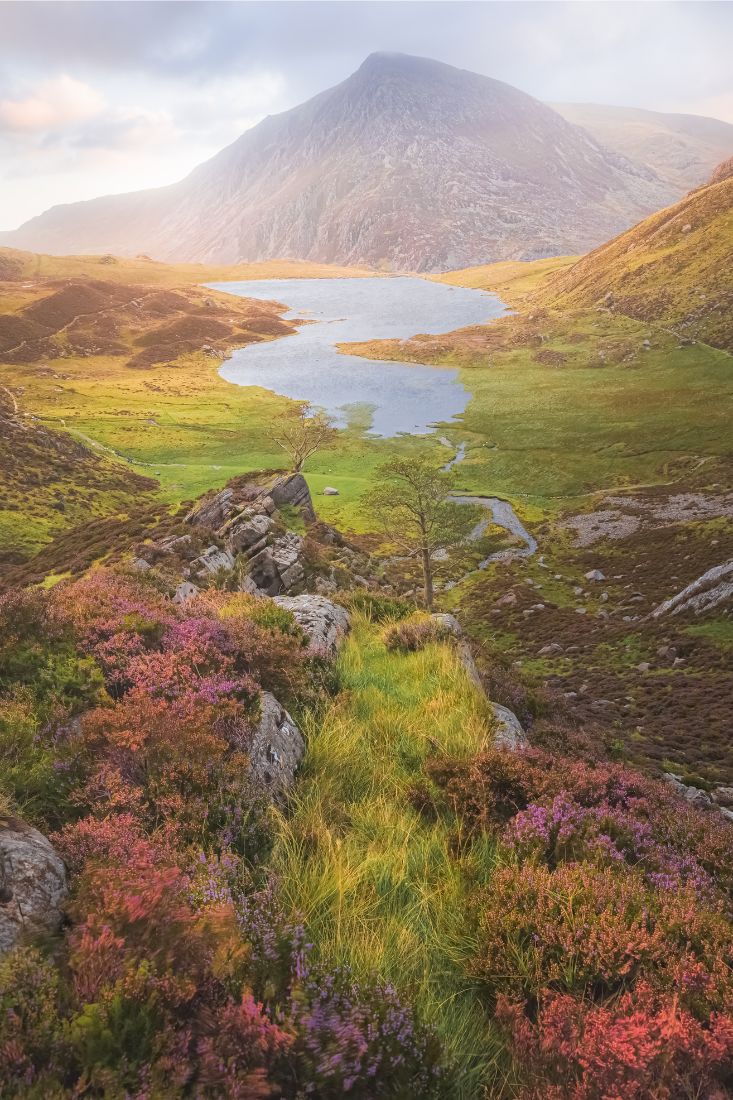 We think the unique nature of this route makes it one of the best walks in North Wales. There is just one incline from the visitor centre, which is the most strenuous part. From there, you'll reach the lake within half an hour and enjoy an easy walk around its edge. Look out for the Devil's Kitchen, an eerie, misty gap in the cliff. You could even scale the boulder field to see it up close.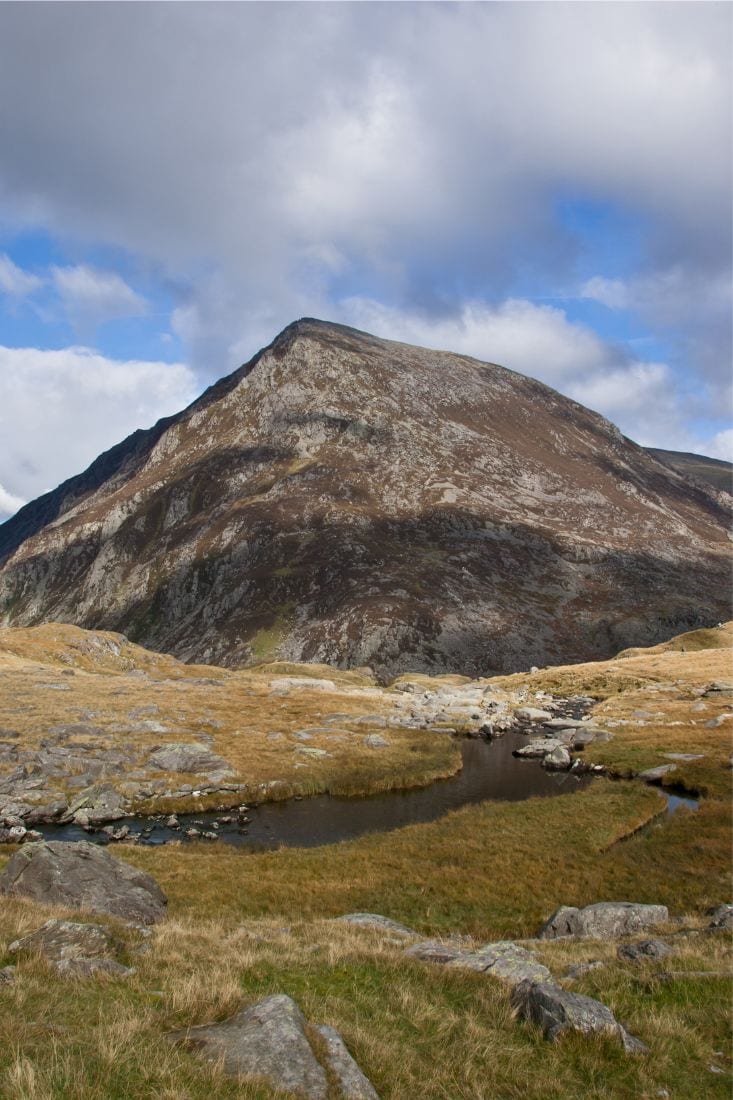 9. Aber Falls River Walk (4 miles)
Another of the most scenic trails in North Wales is the Aber Falls river walk. The path starts at Bont Newydd car park and heads through Coedydd Aber nature reserve. There are lots of streams to cross and a gradual incline all the way up to a magnificent 120ft waterfall known as Rhaeadr Fawr. However, the route isn't overly difficult and it is suitable for most abilities.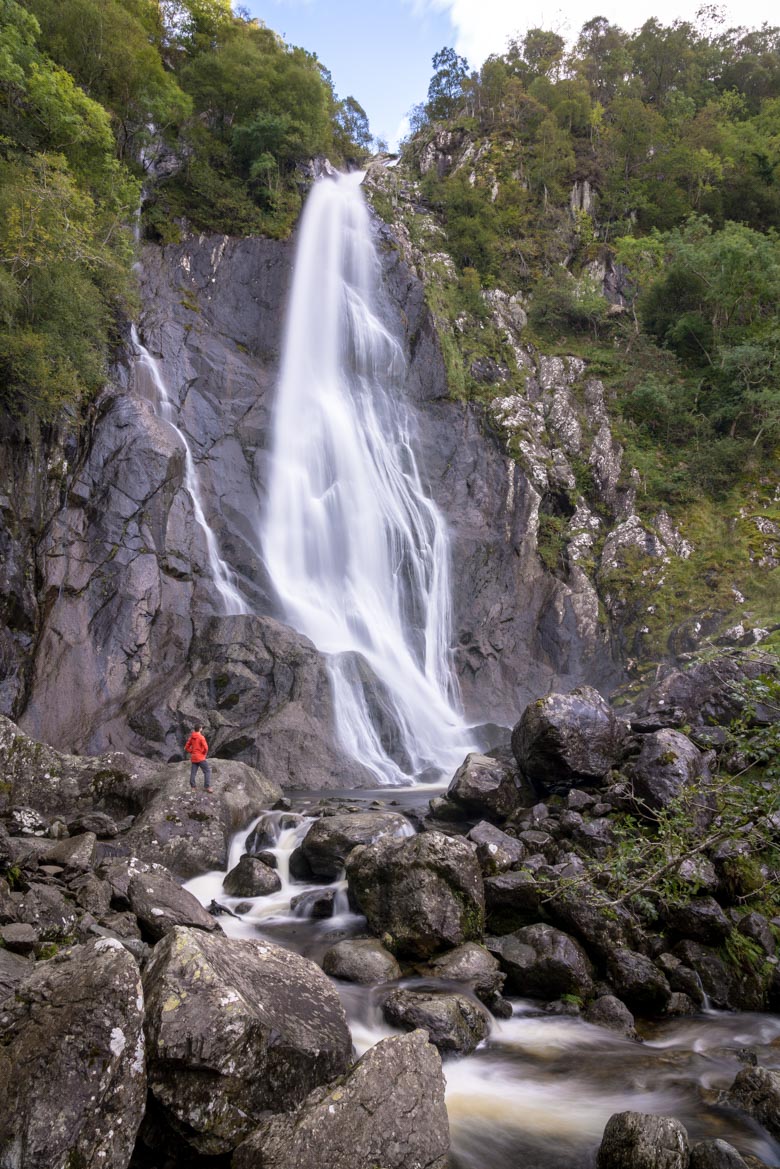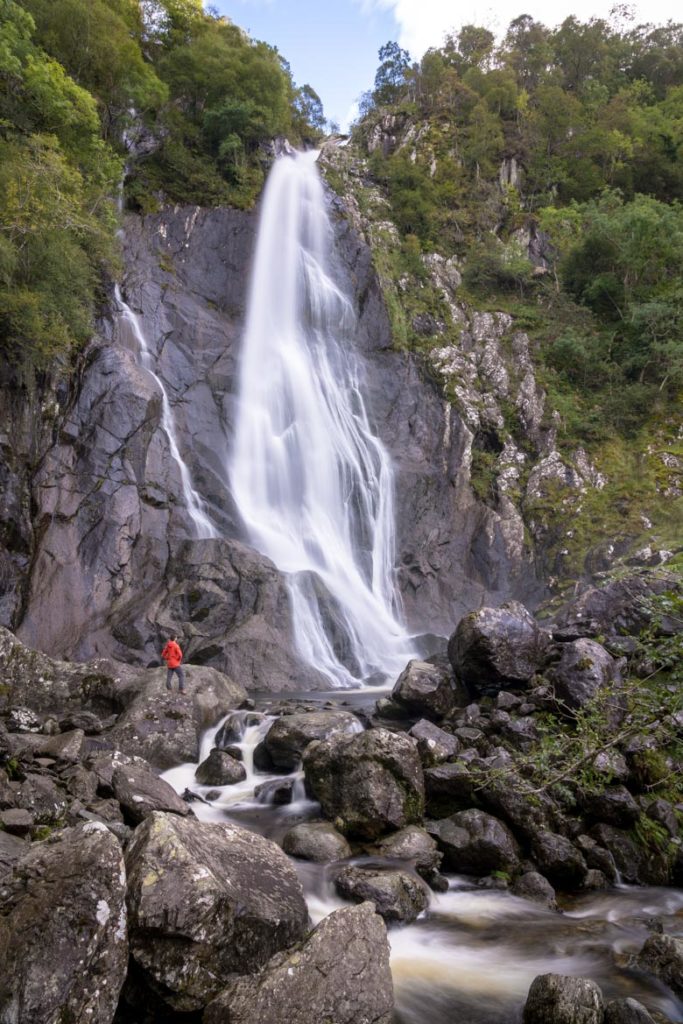 This renowned waterfall walk also includes a section of the North Wales path. In the second half, you'll climb Ffridd Ddu's gentle slopes to enjoy views over the Menai Strait to Anglesey. On the descent, watch out for wild Carneddau ponies grazing and buzzards flying overhead.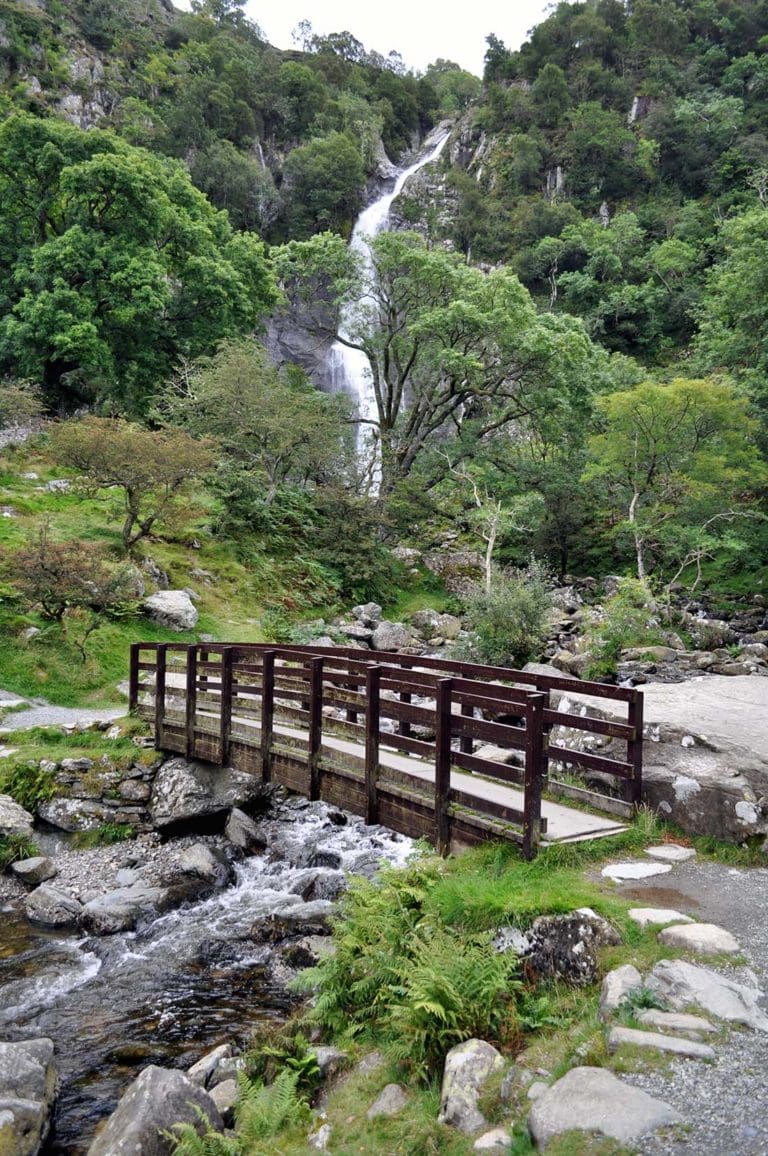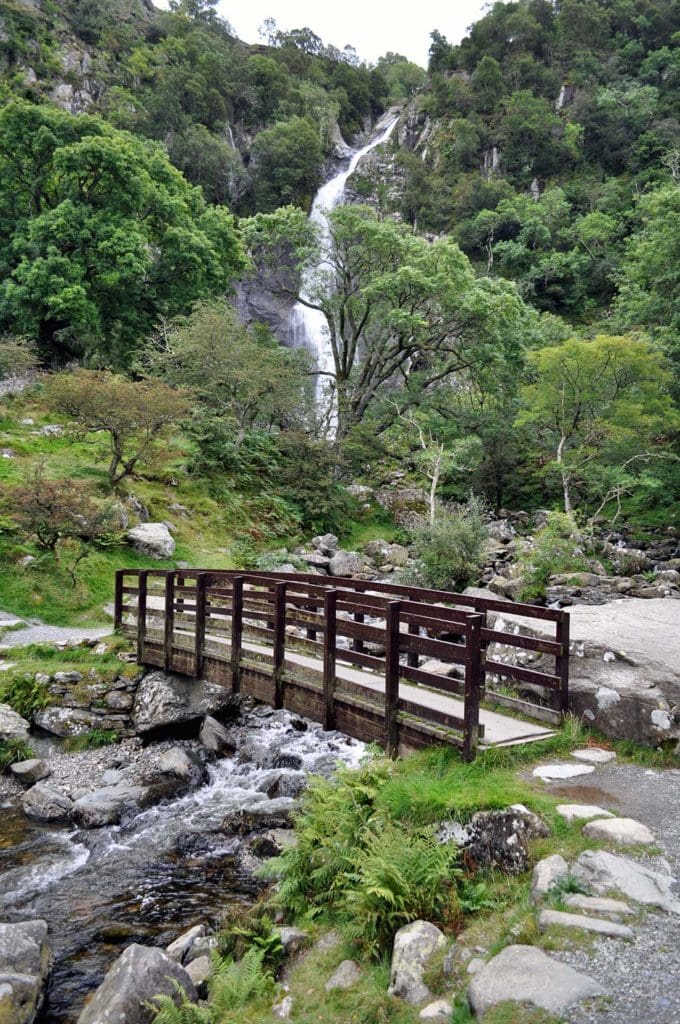 If this popular walk in North Wales takes your fancy, we have a detailed guide to visiting Aber Falls. It's an absolutely stunning route!
Walking packing list
Usually when we go out on these walks, we're spending all day out and about in the countryside. Because of that, there are some things that we always bring with us and recommend to others. Hopefully one or two of these items can help make your walk that little bit more enjoyable!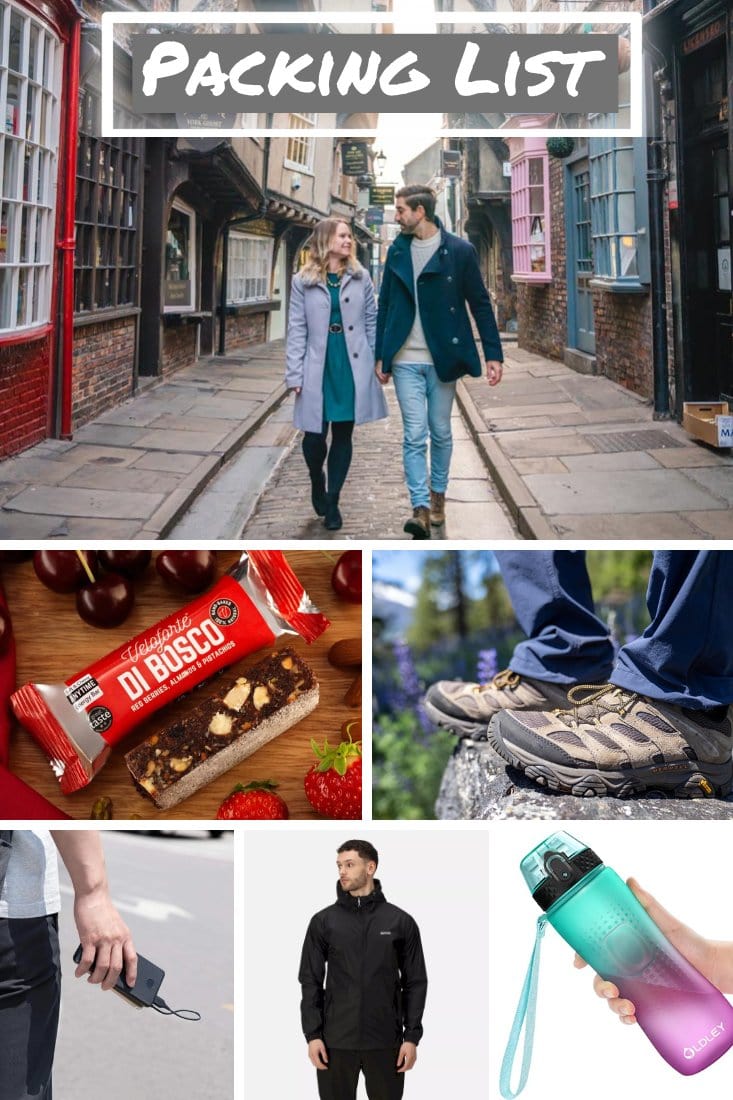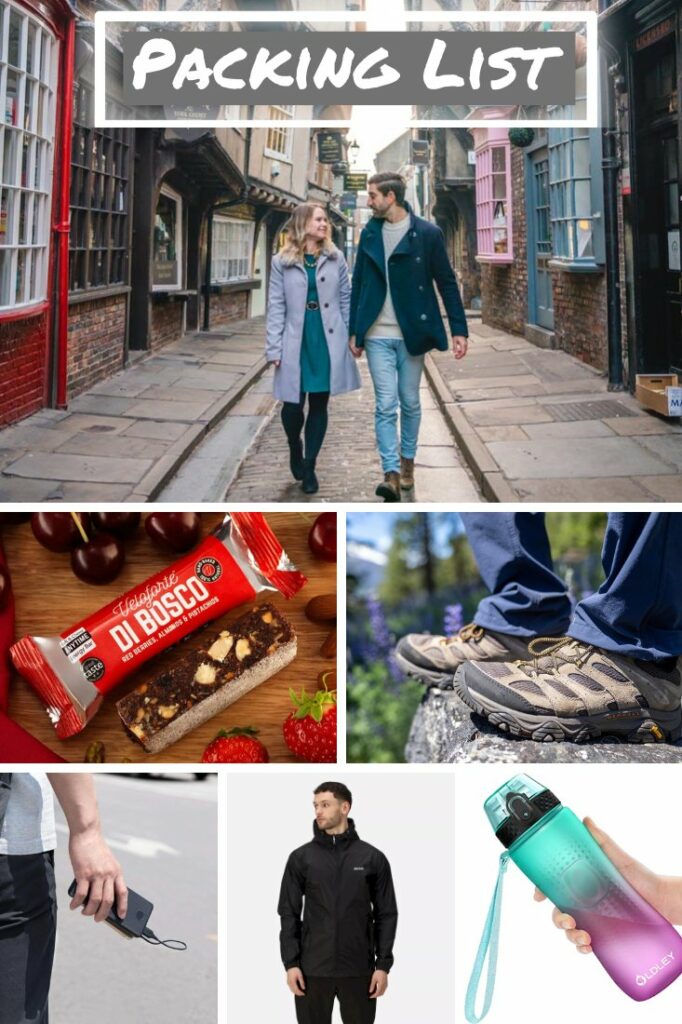 ---
---
Hopefully, this guide to the best walks in North Wales has provided some much needed inspiration for your next hiking trip!
If you're looking for somewhere to stay during your visit, why not take a look at some of the best hotels in Snowdonia? We've also put together a list of fun things to do in North Wales when it's raining, so all bases are covered!