It's time to hit the beach! From Black Rock Sands to Barmouth, these are the best beaches in North Wales you need to visit.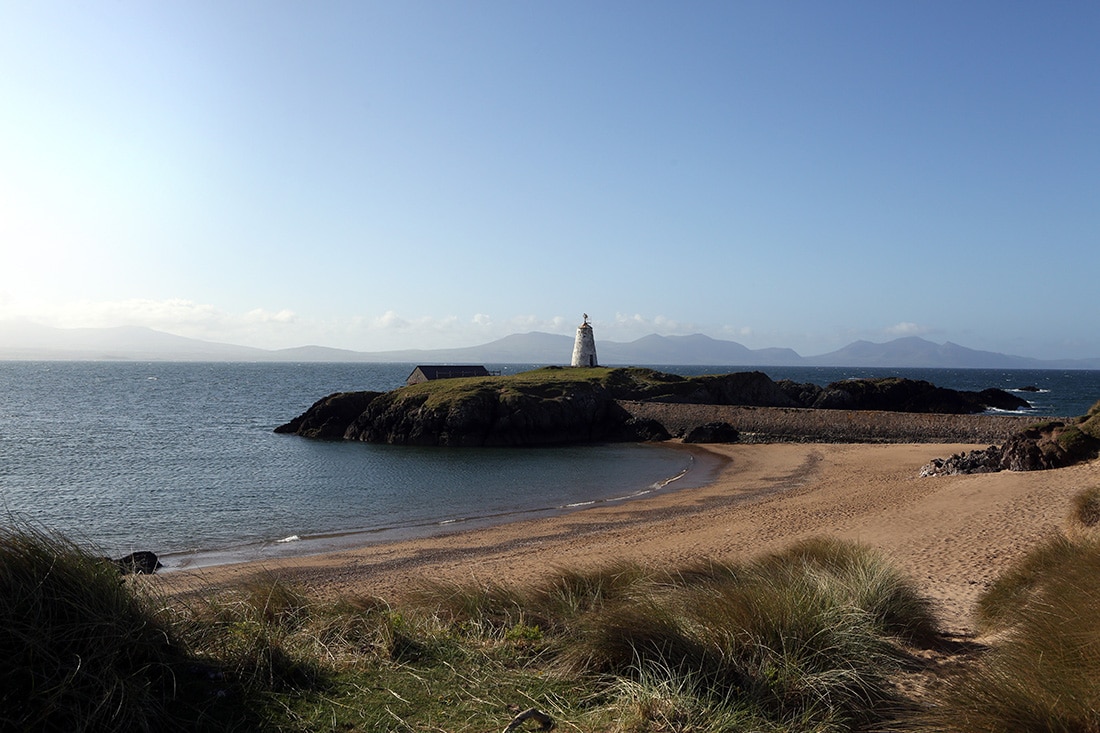 Forget the beaches of The Whitsundays in Australia or Boracay in the Philippines, because these are the best beaches in North Wales for you!
Okay okay, so you'd probably prefer to be kicking back with a sunset downer cocktail on a beach in the Philippines, but I bet these Welsh beaches will surprise you.
Everyone thinks Great Britain has either a rocky coastline or pebble beaches. However, along the south coast and the west coast there are some absolutely gorgeous beaches you can visit. And North Wales might have the best of the lot.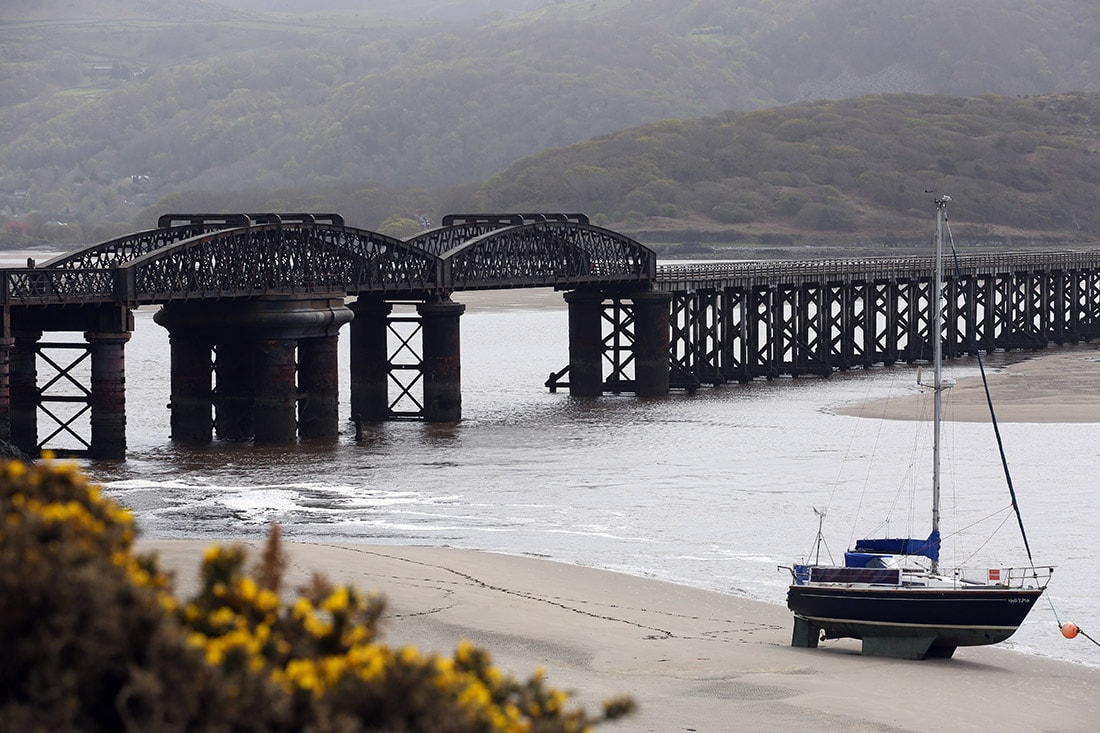 In this blog post I really wanted to round up some of the best beaches in North Wales. It doesn't matter if you're heading to these for a proper beach day with the kids or to take the dog for a walk, all of these beaches are absolutely stunning.
From places like Black Rock Sands to Barmouth beach, if you visit any of these while you're in Wales then you won't be disappointed.
Also, all of these beaches are a lot closer than flying to the Philippines. The only downside is you have to bring your own cocktails…
If you're looking for somewhere to stay, then check out our blog post on remote cottages in Wales. These are all perfect for a holiday in Wales.
Also, if you're looking for other things to do on your trip, check out our list of the best castles in North Wales and our guide to the best walks in North Wales. They're perfect for when you've finished exploring some of these gorgeous beaches!
---
Best North Wales Beaches
Black Rock Sands, Porthmadog
View this post on Instagram

The beach at Black Rock Sands is often voted as the best beach in Wales. When you see the pictures you'll understand why.
Near the sleepy town of Porthmadog, Black Rock Sands is a beach that stretches for 1.5 miles from the headland of Black Rock to the Glaslyn estuary.
One of the best things about this place is you can park directly on the beach. Yes, really. That means you don't have to carry all your stuff from the car park. This is really handy when you've got a couple of kids in tow.
At Black Rock itself there are several caves which you can explore, and a large stream emerges onto the beach here. It's a really cool spot to clamber over the rocks or to go crabbing.
Unfortunately there is no overnight camping on the beach which I'm always disappointed by. This would be such an amazing camping spot after all.
Usually, access to the beach is from 9:30am till 8pm. There are also toilets at this beach too.
Barmouth Beach, Barmouth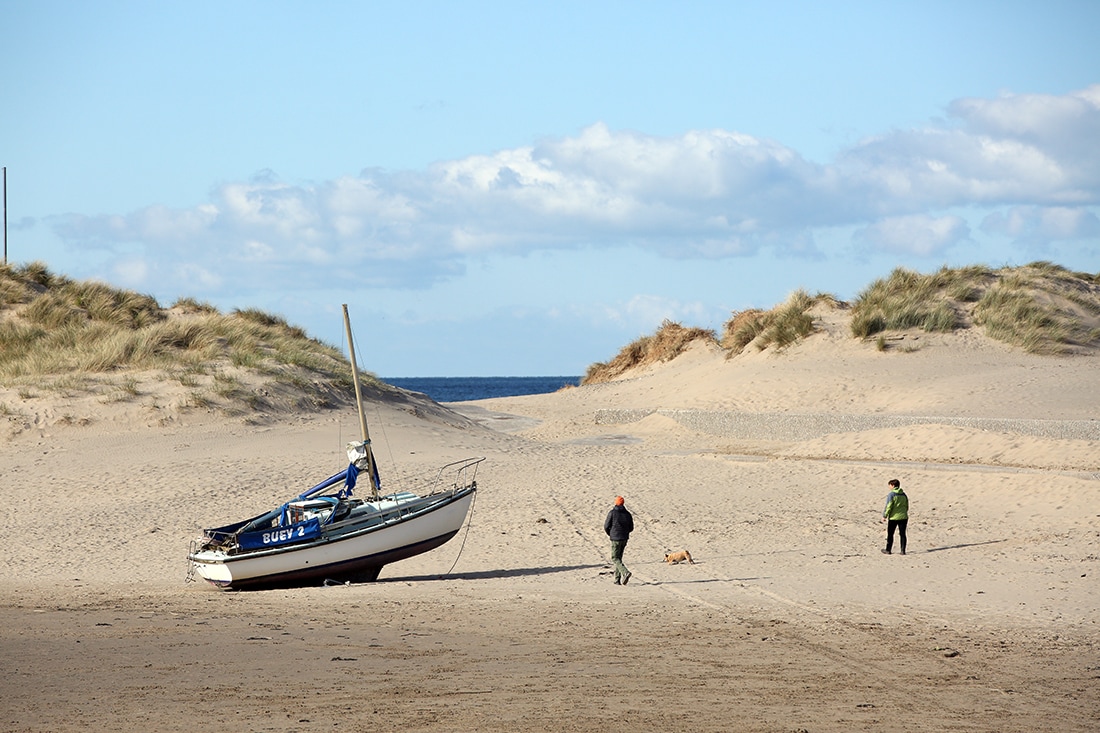 Barmouth is one of my favourite beaches in Wales.
The beach is actually located within the boundary of Snowdonia National Park. That means you can go hiking in the morning and relax on the beach in the afternoon. That's basically my perfect day.
One of the best bits about Barmouth Beach is there's a camping spot right next to the beach. That means you can roll out of your tent and go for an early morning swim. Wake up calls don't come much better than that.
Also, I think Cardigan Bay is one of the most beautiful spots in Wales. The views of this place are just perfect.
Even though this is one of the most popular beaches to visit, it's big enough that it never feels overcrowded. Oh, and there is very good disabled access here too which is a major plus point.
West Shore Beach, Llandudno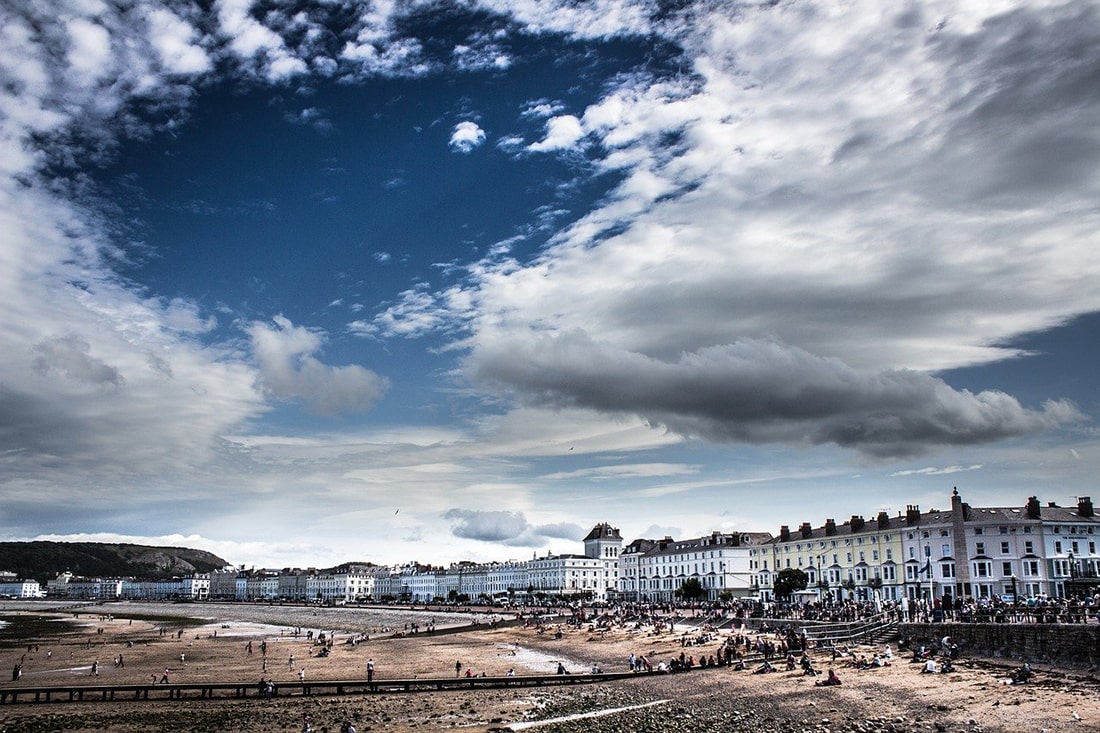 When the sun is out, it's hard to beat a day on West Shore beach in Llandudno. With views of Penmaenmawr, Llanfairfechan and Anglesey, it's easily one of the best panoramas you'll find in the area.
A lot of people prefer the North Shore beach which is hugely popular. There's an old-fashioned 19th century pier here which is beautiful. Saying that though, the West Shore beach is a lot quieter. Obviously of you're in a large group it's nice having the extra space.
The path at the back of the beach is also popular with walkers, and takes you all the way to Conwy Morfa. Walkers can join the Wales Coast Path from here which is one of the most popular things to do in Wales.
Bill Bryson once described Llandudno as "my favourite of all seaside resorts." You can't get a better recommendation than that!
Abersoch, Gwynedd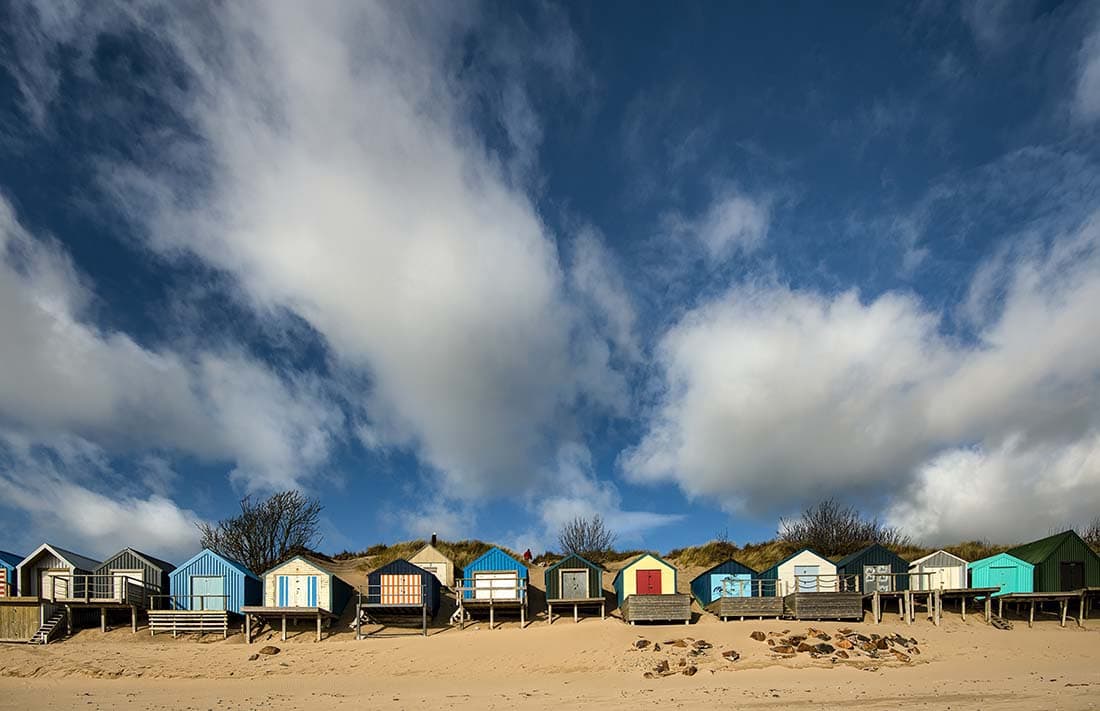 If you love water sports then you will absolutely love this place.
Abersoch is really famous for its sailing and windsurfing with a nice breeze that blows regularly across the bay. This makes it a fantastic place to try something like windsurfing for the first time and there are a number of places where you can book a lesson.
Even if windsurfing isn't your thing, it's still really nice relaxing on the beach and watching all the surfers on the water.
There are boat trips available to nearby St Tudwal and Bardsey Island, giving spectacular views and ample opportunity to see a myriad of wildlife.
For something a little different, close to the beach is Abersoch Golf Course. This is one of the best golf courses in Wales and gives players gorgeous coastal views.
Harlech Beach, Gwynedd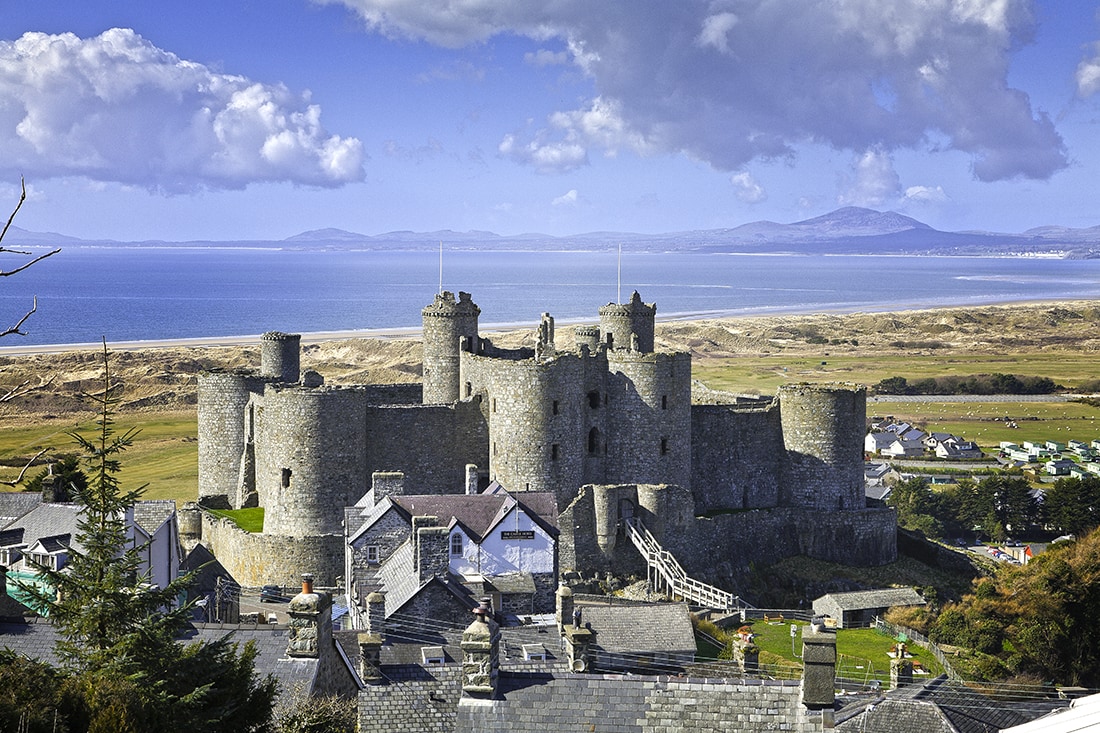 This is officially the top-rated Welsh beach on TripAdvisor.
Overlooking the beach is Harlech Castle, a 13th century castle and one of the best tourist attractions in the area. If you're heading to the beach then I'd really recommend visiting the castle too while you're here.
Harlech Beach provides a 4 mile stretch of golden sand, all with views of the Snowdonia mountain range. Honestly, it is such a beautiful spot and the perfect place to spend the day.
Also, during the summer months leatherback turtles migrate from warmer climes to feed off jellyfish in the waters off this part of the coast. I bet you didn't know there were turtles in Wales, did you!?
Newborough Beach, Anglesey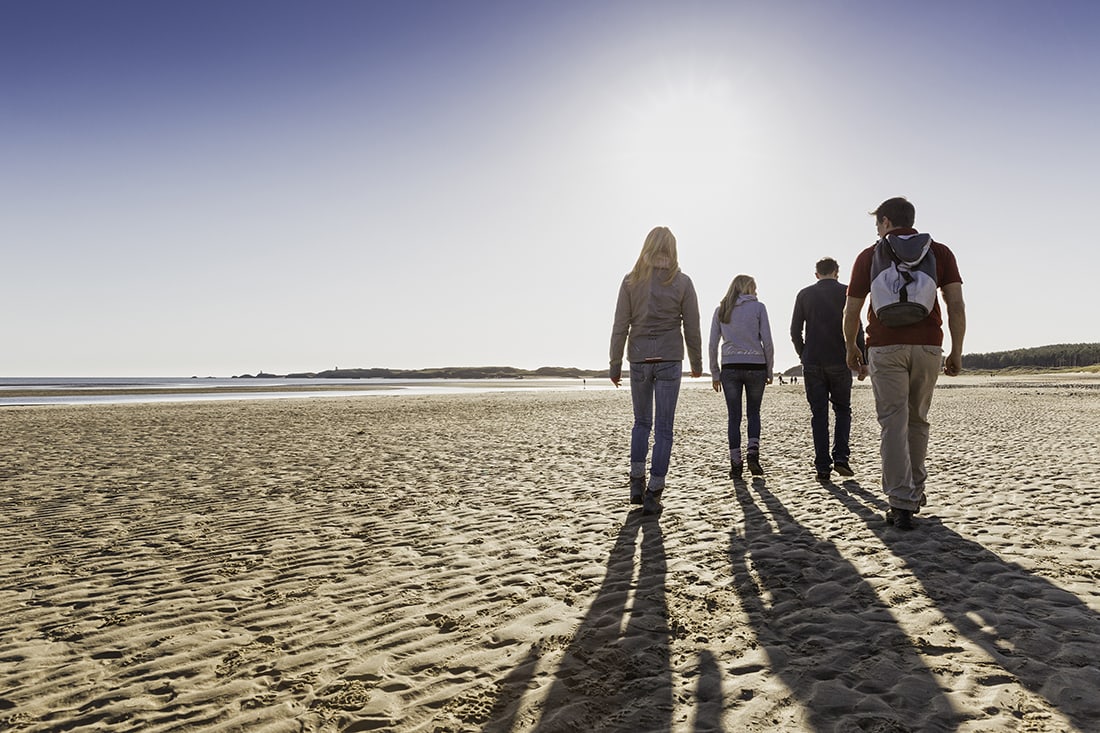 Newborough Beach (also known as Traeth Llanddwyn) is without a doubt one of the best beaches in North Wales that stretches on for 3.5 miles. If you're looking for gorgeous golden sand then you'll definitely find it at this place.
As this is one of the most popular beaches, there are loads of amenities here. There are toilets, cold water showers, picnic tables, bbq areas, and in the summer there's usually a food truck too.
Access to the beach is a short walk from the car park over the sand dunes. Then you just need to pick your favourite spot for the day.
Just to the side of the car park is Newborough Forest. This is a great place to explore too. There's even a nice 6.8 mile running route for the more active amongst you guys.
Porth Dinllaen, Llyn Peninsula
View this post on Instagram
I think this is a really cute and often overlooked beach on the North Wales coast. The crescent shaped sandy beach is over a mile long and is a really nice place to spend the afternoon.
At the western end of the beach is Ty Coch Inn, an amazing pub which has some outdoor seating. That means you can have your fish and chips with a local ale directly on the beach itself. Sound perfect, doesn't it?
A National Trust car park is located at Morfa Nefyn on the clifftop roughly at the centre of the beach. From the car park there's a little path that leads down directly to the beach.
Oh, and this is home to a secret beach in North Wales. There is a small sandy cove near the RNLI Lifeboat station that not everyone knows about. This is a really nice spot, especially if you have it to yourself.
Llanddwyn Island, Anglesey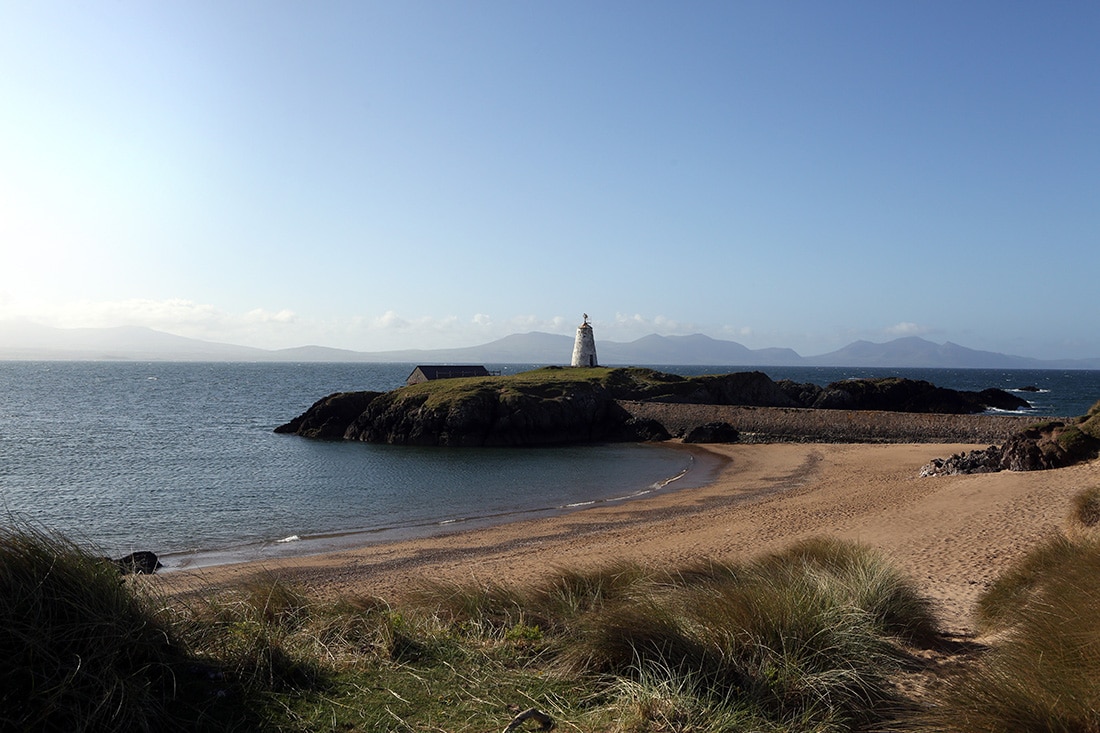 Llanddwyn Island isn't quite an island – it's just about attached to the mainland – but it does offer some of the best views of the Irish Sea around.
One of the highlights here is the Tŵr Mawr lighthouse (that's 'Great Tower lighthouse' in English). This is an old lighthouse that dates back to 1845 and it's become one of the most photogenic spots in Wales.
It's also the perfect place to spot some wildlife. Seals are often seen relaxing in the sun on the rocks below. Also, if you're lucky, you can see dolphins and occasionally minke whales in the area too.
Anglesey is such an amazing place for a Welsh beach holiday too. There are lots of holiday homes and caravan parks very close to Llanddwyn Island. A good place to start is here.
Dinas Dinlle, Gwynedd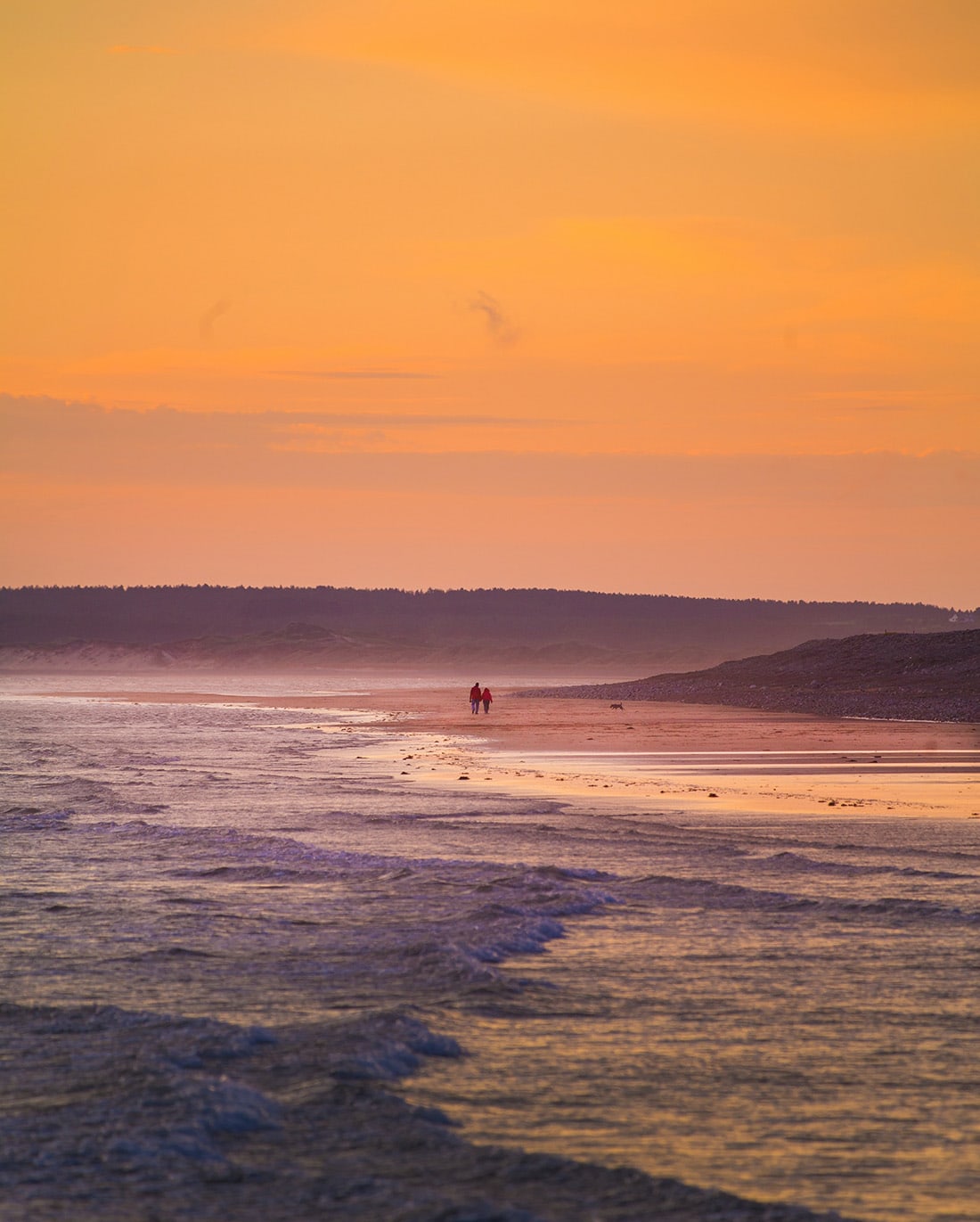 Dinas Dinlle has a large sand and pebble beach that's well worth adding to your places to visit in Wales. The popular beach offers views towards the Llŷn Peninsula and towards Llanddwyn Island on Anglesey.
Just above the beach there is an old Iron Age hillfort known as Boncan Dinas. This fort has been so eroded by the sea that only a double semi-circular rampart remains, but it's still a really cool site. It's once thought that an old Roman lighthouse stood in the same spot which the history geek inside me loves. This is literally where to Romans once stood!
Dinas Dinlle is a really popular fishing spot. There are a couple of places along the beach where you can fire fishing equipment or to go fishing for the day.
Also, there's a popular café on the beach that serves a variety of Welsh breakfasts made from local produce. They also do a light lunch of sandwiches, paninis and homemade soups or an afternoon tea with one of their delicious homemade cakes.
Porth lago, Rhydlios
View this post on Instagram
For me, this is one of the best secret beaches in North Wales. Porth Lago (pronounced 'ya-go') is a really picturesque bay on the northern coast of the Llyn Peninsula. It almost looks like a pirate cove it's so perfect.
Access to the beach is via a track through Ty Mawr Farm before you reach the shoreline, with a steep sandy path down to the beach. If you're here early in the morning you'll often have the beach completely to yourself.
It's a very sheltered beach so it's really good for sunbathing and swimming.
---
If you're looking for other things to do on your trip, check out our list of the best castles in North Wales and our guide to the best walks in North Wales. They're perfect for when you've finished exploring some of these gorgeous beaches!
Enjoyed this post? Pin it for later…