From Sefton Coastal Path to woodland trails and winding village lanes, these are the best walks near Liverpool, England.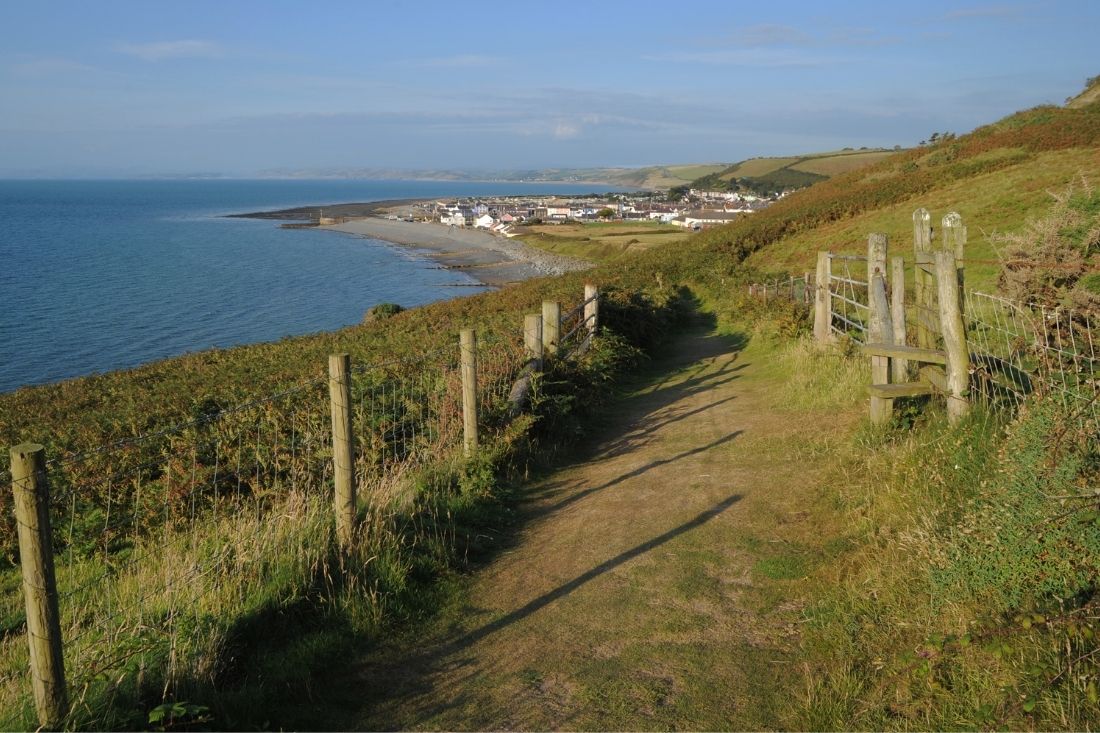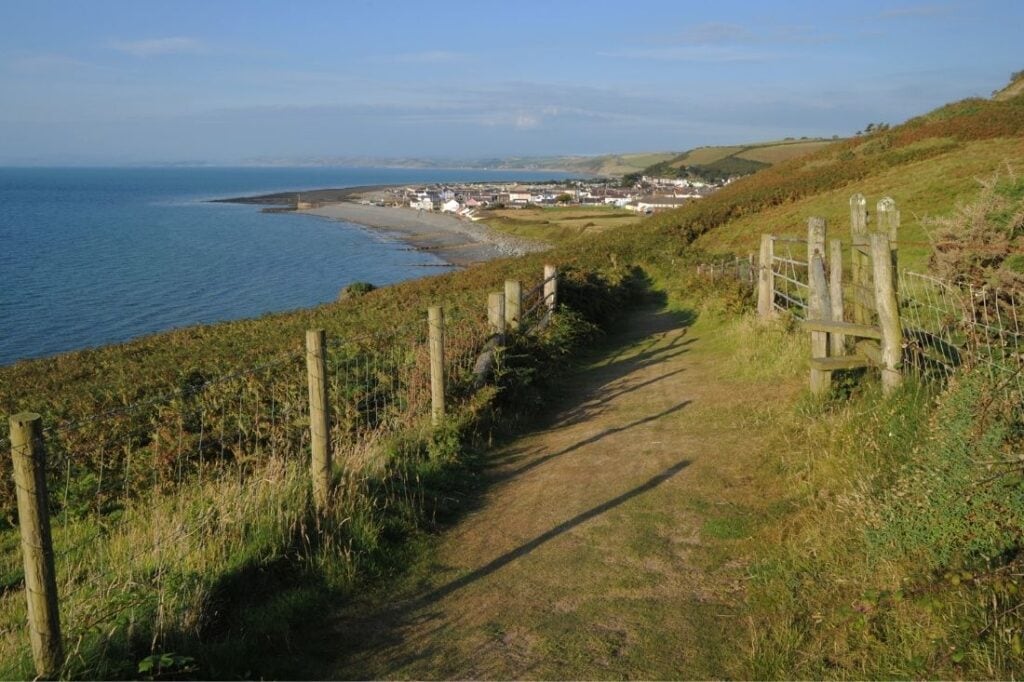 Liverpool is a bustling city that's built on spirit, rich in heritage, all with a community proud of where they come from. They're driven, creative – and pretty enthusiastic about football. Put it this way, Liverpudlians are damn passionate.
And why wouldn't they be proud of their city? With a past perhaps best described as rocky, Liverpudlians are changing the narrative. Liverpool is quickly becoming one of the gems of the north and it's easy to see why.
I love cities; they're full of culture, history, and lots to do. But my favourite cities are the ones which balance urban hustle and bustle with beautiful places to explore. This is what Liverpool is all about.
It's easy to forget there are some beautiful walks near Liverpool that are perfect for exploring the English countryside.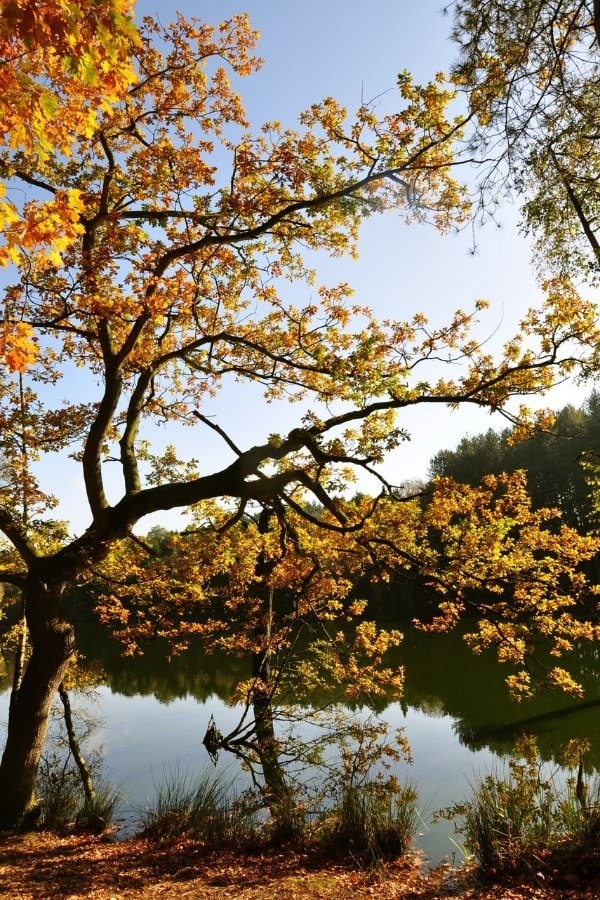 I think variety is key when it comes to country walks. I like places that offer a bit of everything. Coastal views, woodland areas, a chance to explore the city and its attractions. In Liverpool, you've got all of this and more. The Sefton Coastal Path, Delamere Forest, Otterspool Promenade, something for everyone.
Whether staying in the city or venturing that bit further out, if you're in Merseyside, get your shoes ready. These Liverpool walks will have you raring to go.
If you're looking for hotels for your trip, don't miss our guide to where to stay in Liverpool. It's packed full of the best apartments and boutique hotels in Liverpool.
---
Hale Village and Hale Head Lighthouse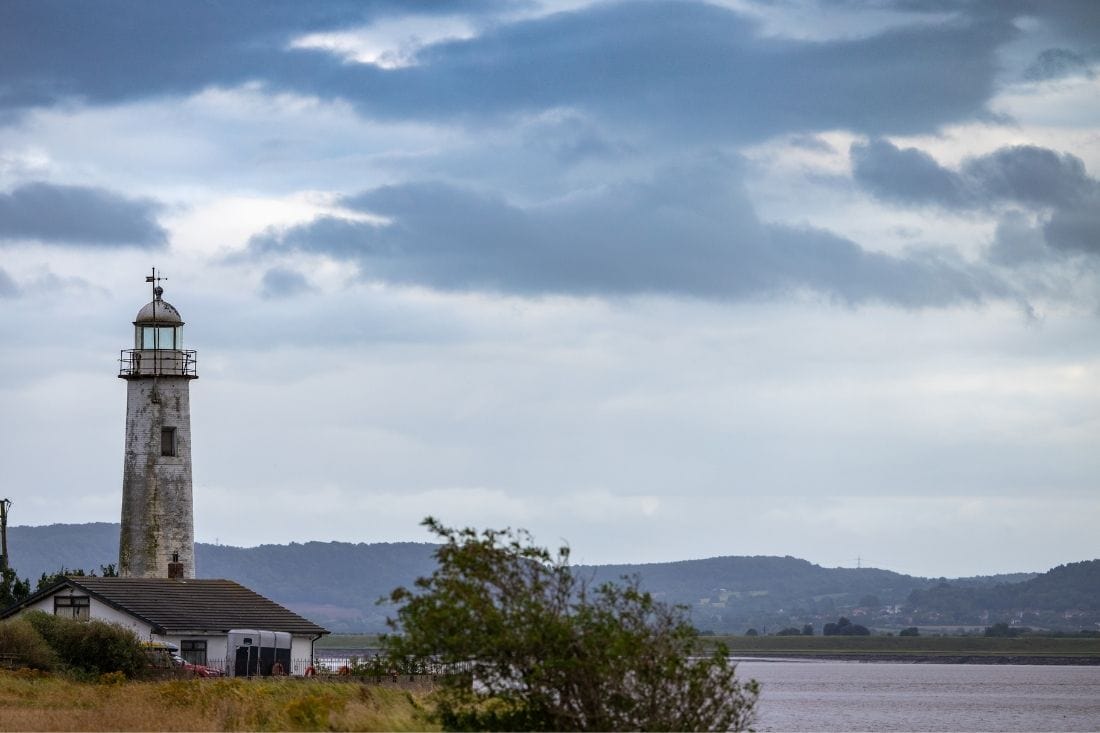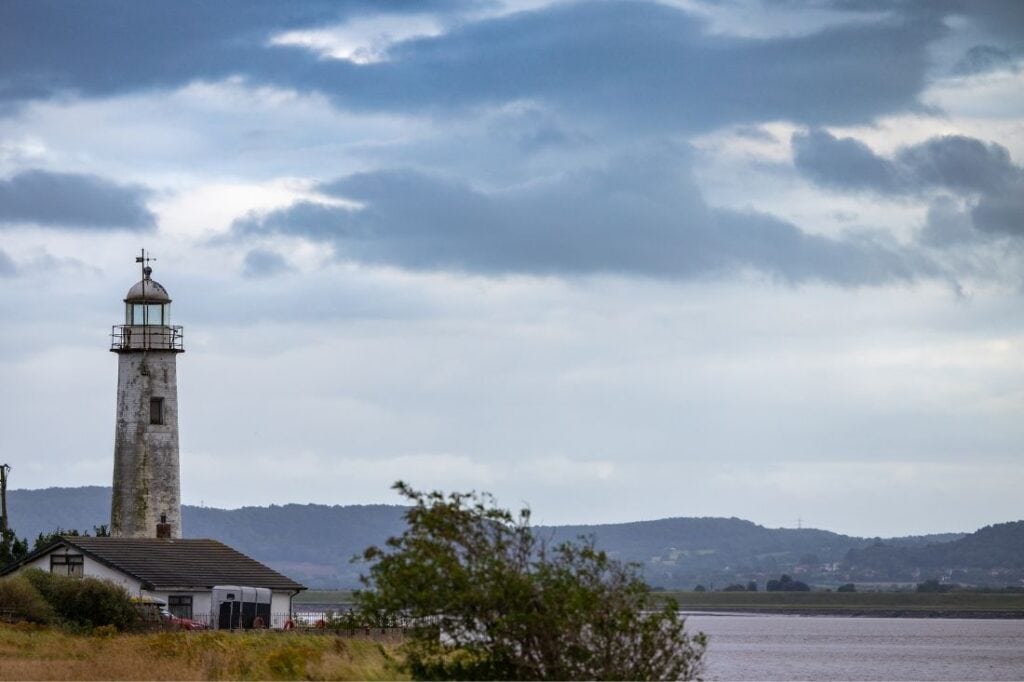 We'll kick off with a route from Hale Village to Hale Head Lighthouse. This is one of the easier Liverpool walks, though can get a bit muddy when it's been raining. However, a bit of mud never hurt anyone, and it's well worth venturing out here. Just make sure you've got the right shoes!
This walk passes through the historic village of Hale. It starts from the Childe of Hale pub, named for the local legend of one of Hale's former residents. The 'childe of Hale' is a quirky tale about John Middleton, whose epitaph indicates he grew to 9 foot 3. A bit of folklore always makes things more interesting, doesn't it?
From then it's a circular route along the Mersey Estuary, leading to Hale Head Lighthouse. While the lighthouse is no longer functional, it's still an impressive sight. Finally, loop back around to the Childe of Hale and finish up with a pint!
Sefton Coastal Path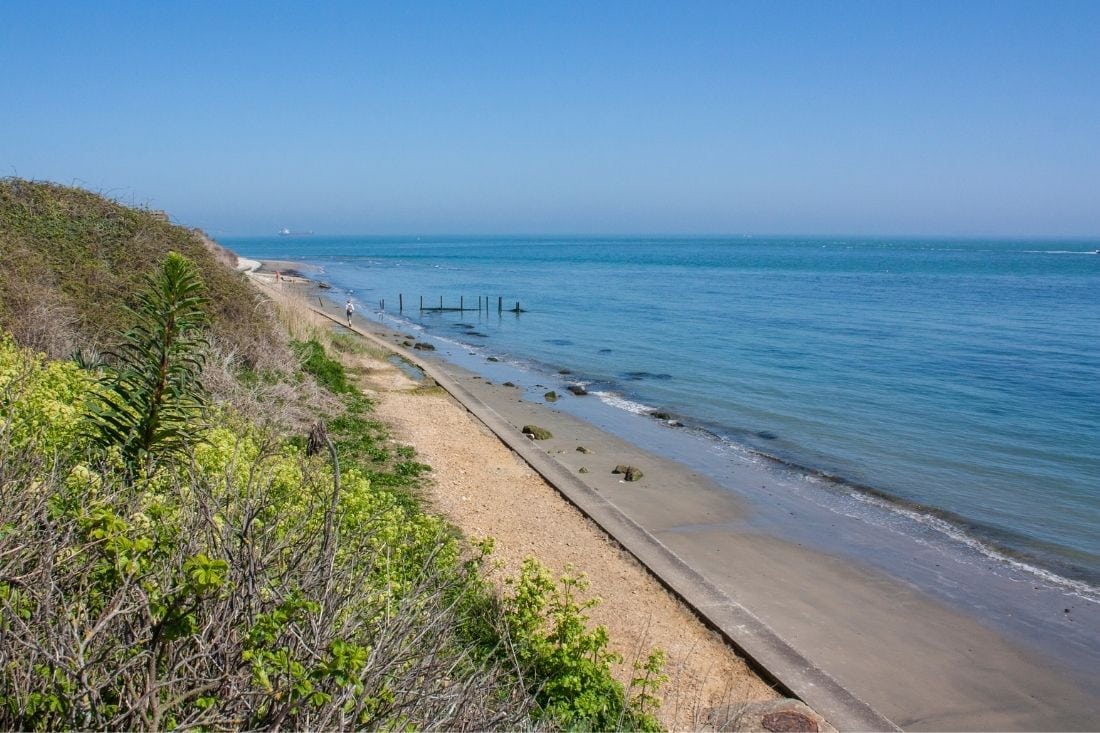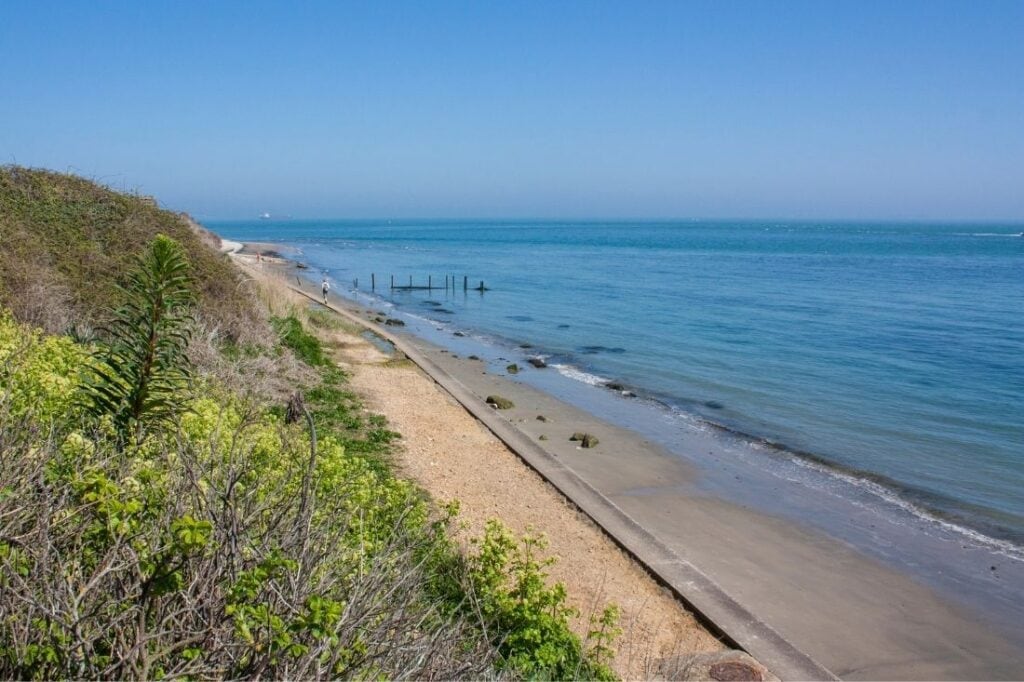 The Sefton Coastal Path starts in Crossens, Southport, and stretches to Crosby Marine Park. In its totality, this route reaches a whopping 21 miles. So, you've got the choice between a proper long hike or a few shorter routes.
It's often broken into stages:
Crossens to Ainsdale – along the way, there's the salt marshes of Ribble, Marine Lake, Southport Pier, RSPB Nature Reserve and the Jubilee Nature Trail.
Ainsdale to Hall Road – this section covers more nature reserves including the Red Squirrel Reserve, the UK's oldest lifeboat station, and Sands Lake Nature Trail.
Hall Road to Crosby Marine Park – check out Antony Gormley's famous 'Another Place' sculptures of 100 iron men along two miles of beach.
It's hard to summarise such a long and packed out route succinctly. Covering so much land means the path is home to some awesome displays. Think different landscapes, hoards of wildlife, history – all the best things to discover in the UK. We would definitely recommend this as one of the best hikes in Liverpool though.
Otterspool Promenade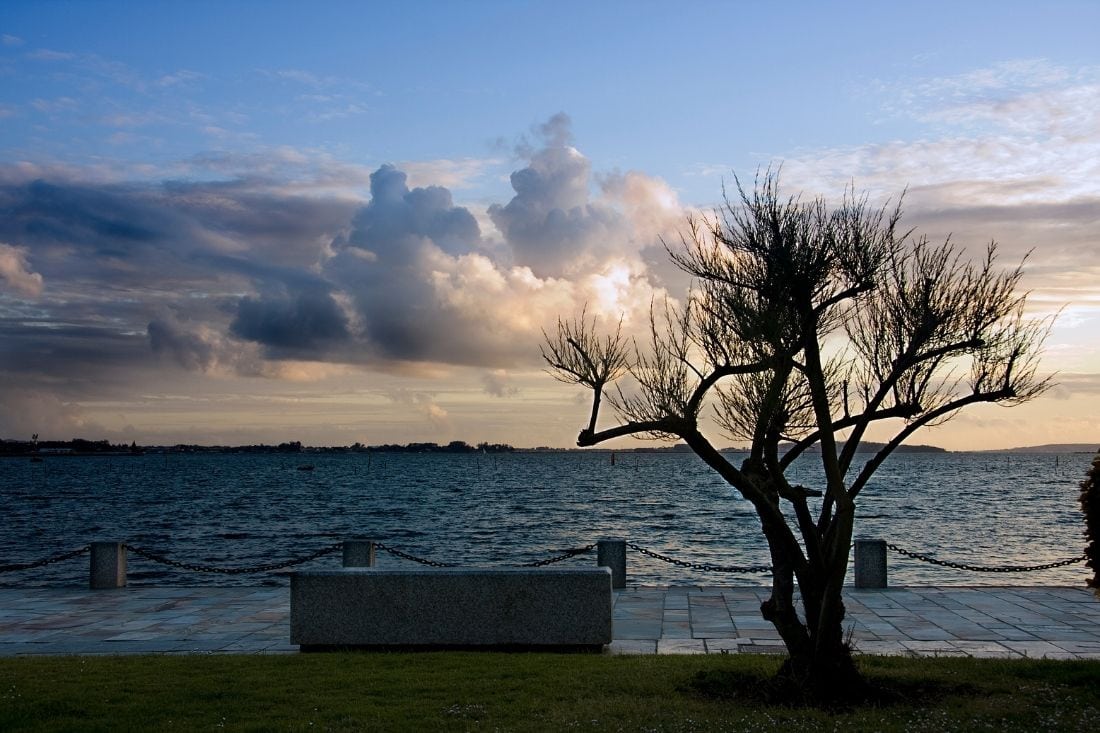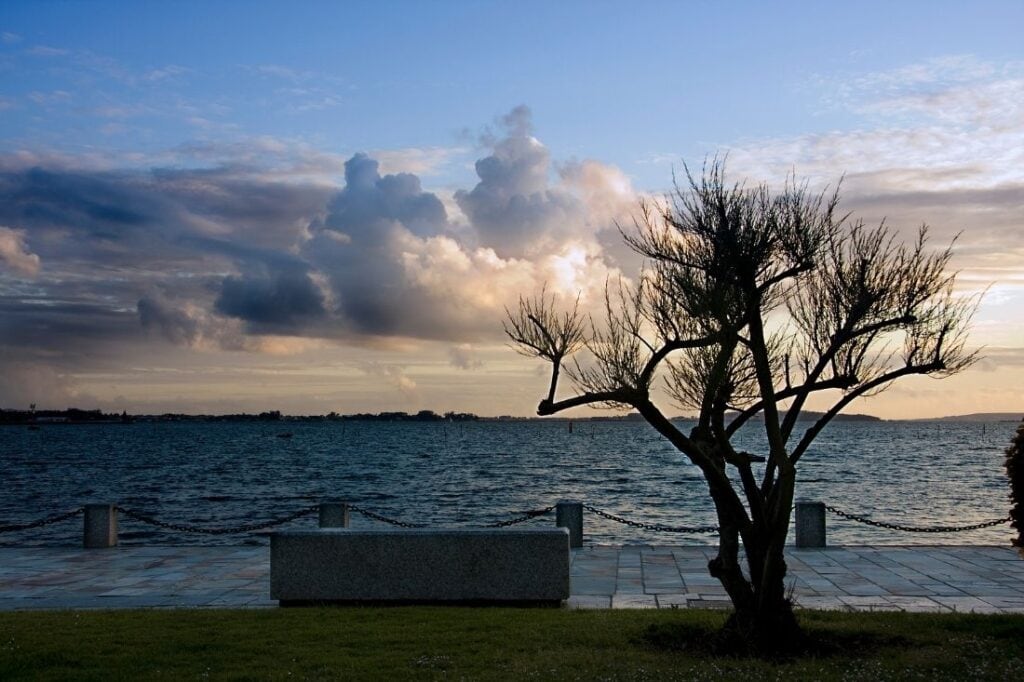 One of the best and most accessible Merseyside walks – you don't even need to leave the city! Otterspool Promenade is a riverside stroll with beautiful views of, you guessed it, the River Mersey.
An easy 4 mile walk, this route is popular with all kinds of people. It's a good one for cycling, too. It has accompanying parkland and hills, as well as attractions en route like Otterspool Park and Action Sports Hub.
One of Liverpool's most vibrant spaces, the Royal Albert Dock is about an hour's walk from here. Definitely check this out, especially if you're a visitor to Liverpool rather than a local. Use the Otterspool Promenade walk to make a day of it – a brisk walk followed by some sightseeing!
This really is a must-see part of the city, home to Tate Liverpool, The Beatles Story, museums, shops, bars and restaurants.
Allerton Country Walk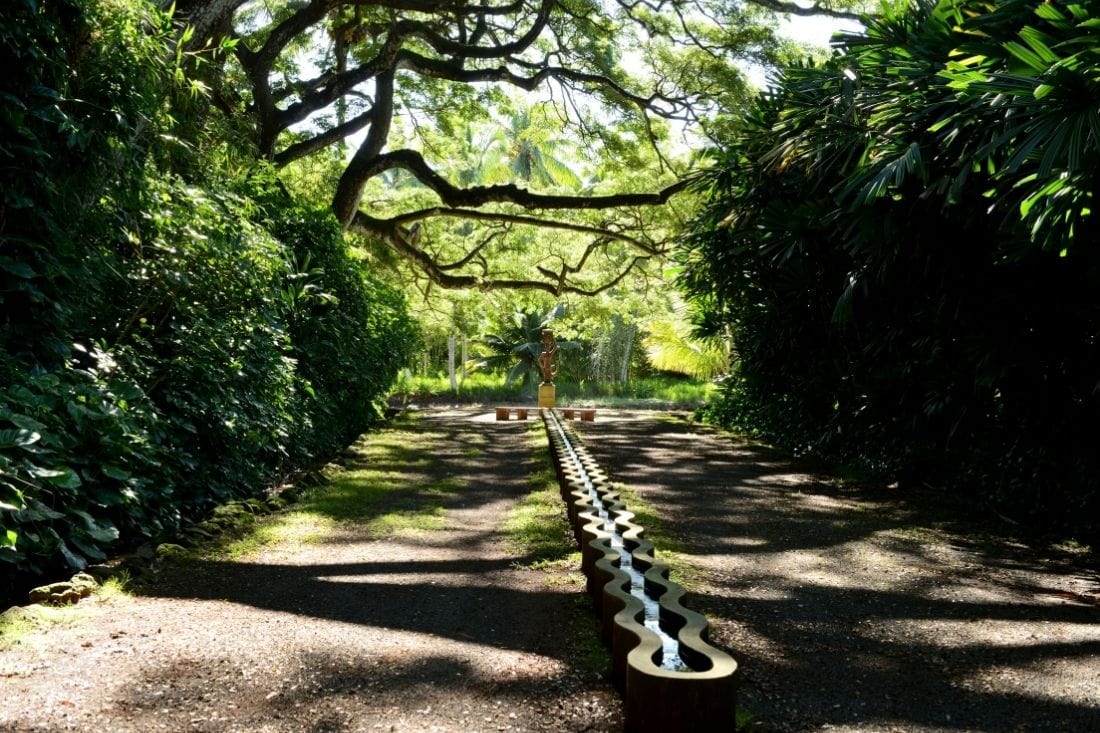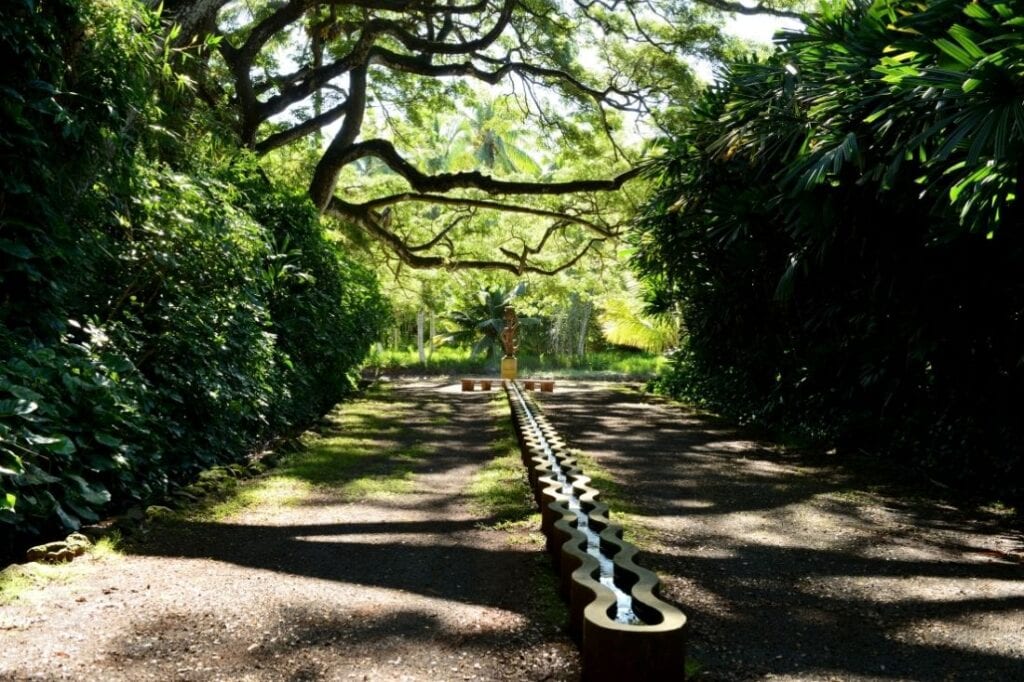 Liverpool often isn't given enough credit for its countryside surroundings. Just a stone's throw from the city, you'll find some awesome places. This is one of the best walks near Liverpool to take it all in.
This route is seven miles long, taking two to three hours to complete. It encompasses woodland, parks, and gardens. It's best to start from the Mansion House at Calderstones Park, a historic building now owned by The Reader group. Literature fans should definitely check this out for a unique experience.
Anyway, the walk loops back around to Calderstones Park. But before that, it passes through Allerton Towers, Clarke Gardens, Reynolds Park, Camp Hill, and Woolton Woods. This should give you a pretty broad range of places to discover.
Childwall Woods is an additional, lesser-known area to explore. It's a nature reserve, and a peaceful, quieter part of one of the most popular Liverpool walks.
Lydiate Loop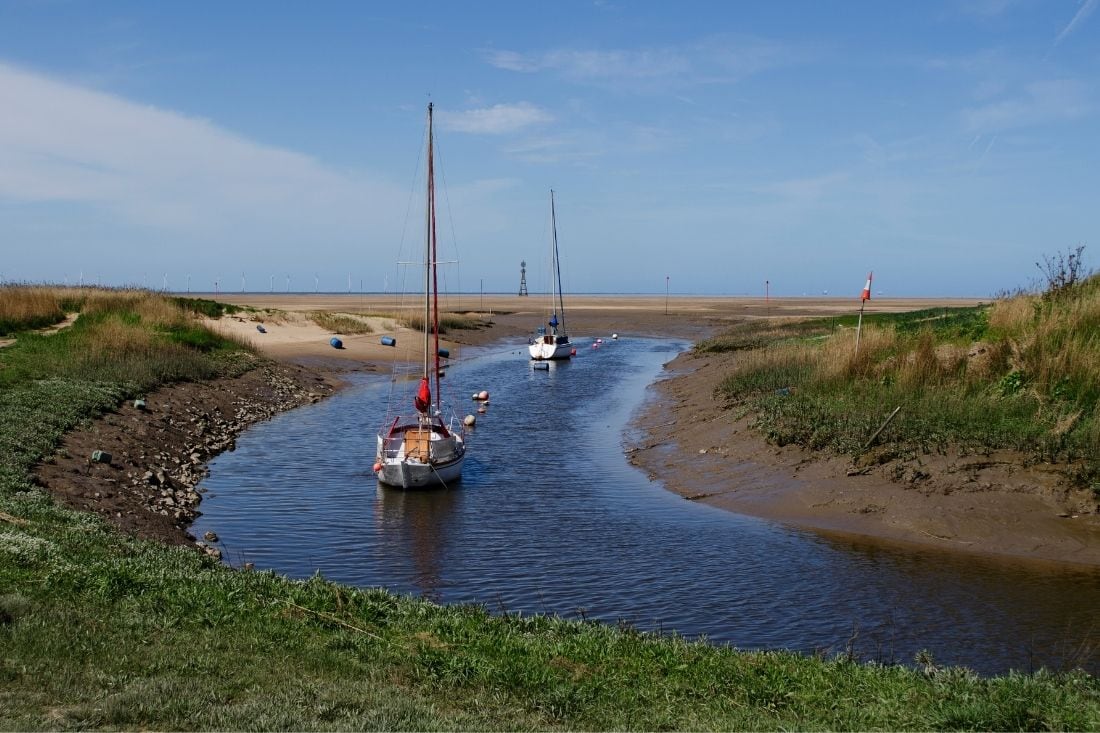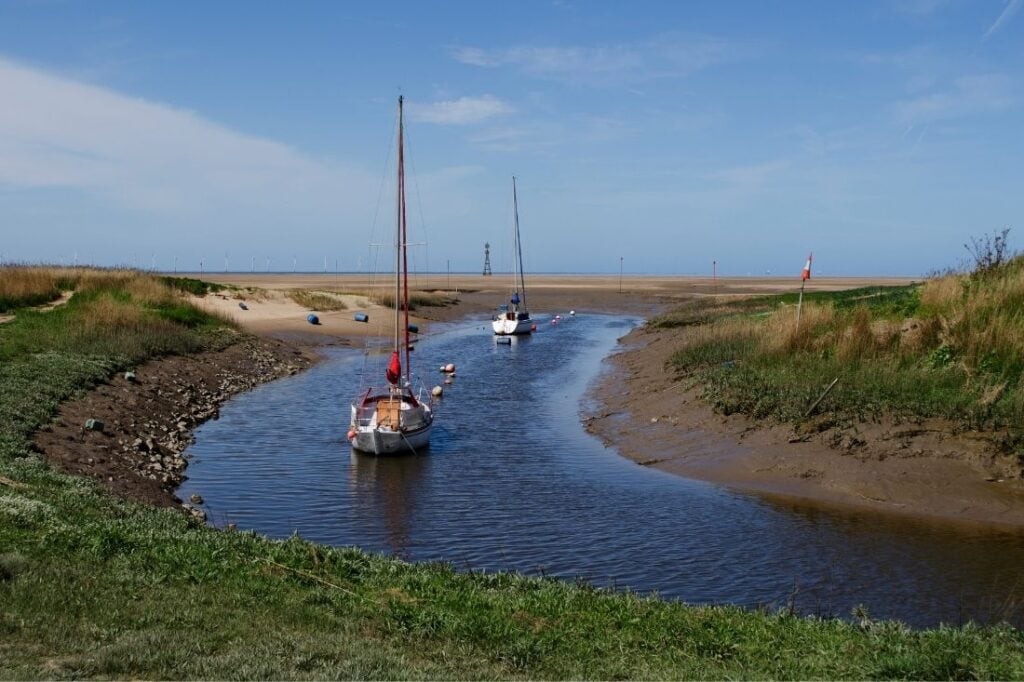 One of the great things about Merseyside walks are the waterside views. There's nothing quite like it. The Lydiate Loop rewards its walkers by winding down to the Liverpool and Leeds Canal, one of the longest in Britain. Even better, it starts and ends at The Running Horses, a great spot for pints and pub grub.
This is a hugely popular route with Liverpudlians. It's a fairly level, easy walk, totalling about 8 miles. There's a lot to see across those 8 miles too.
For example, walk along the former trackbed of the Cheshire Lines Railway, and former Lydiate Station. Some other historic sights include St Catherine's Church and Lydiate Hall.
That's not to mention the Scotch Piper Inn, the oldest in Lancashire. It's been serving the people of Lydiate since 1320, and still is now if you want a touch of history and local lore with your rest stop.
Wirral Way and Thurstaston Beach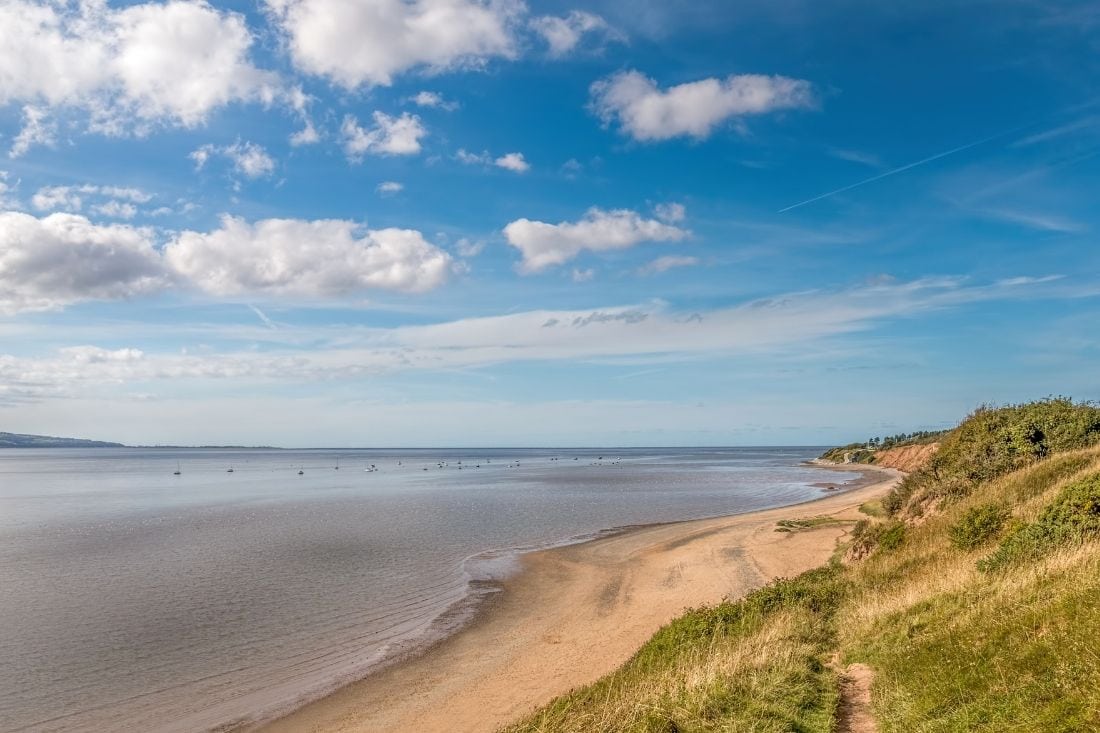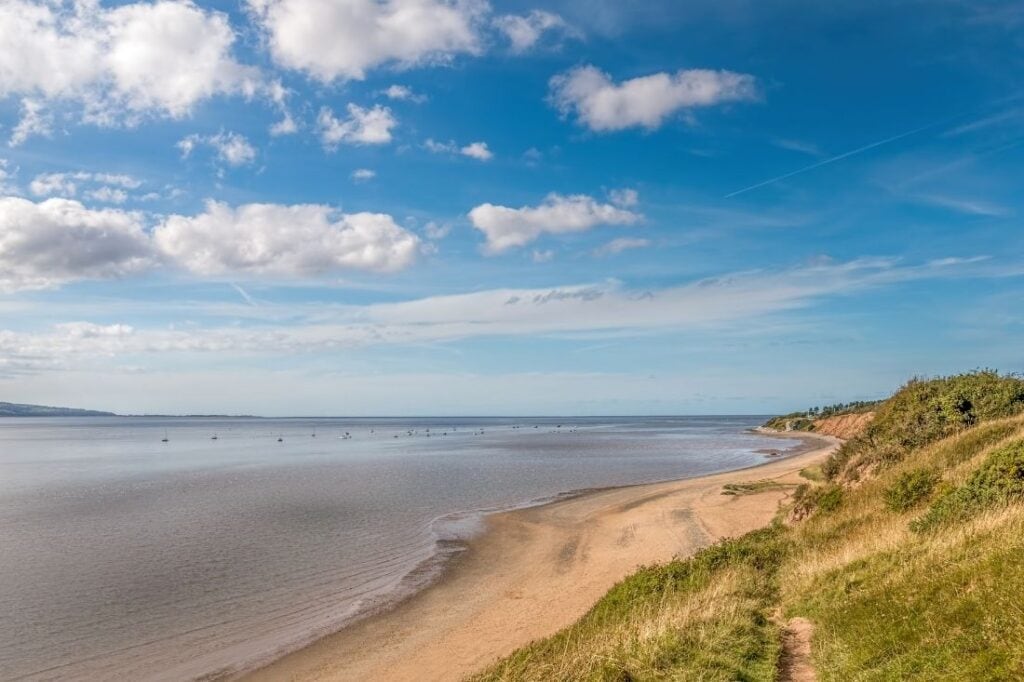 The Wirral Peninsula, neatly tucked between Liverpool and North Wales, is home to some amazing spots. This route along Wirral Way to Thurstaston Beach is up there among the best walks near Liverpool.
In completion, Wirral Way reaches a mighty 13 miles. So, much like Sefton Coast, you may prefer to cover this ground in bits and pieces. The full journey is between West Kirby and Hooten. Like the Lydiate Loop, it follows a disused railway trail.
There's plenty to do along the way if you do want to make a day or a weekend of it, including Wirral Country Park with glimpses over the Dee Estuary. Another major highlight is Thurstaston Beach, a must-see for anyone visiting this corner of the North West.
The visitor centre here is really popular, and the beach itself is stunning. It's a prime example of the beautiful coast we have here in England.
Delamere Forest and Old Pale Hill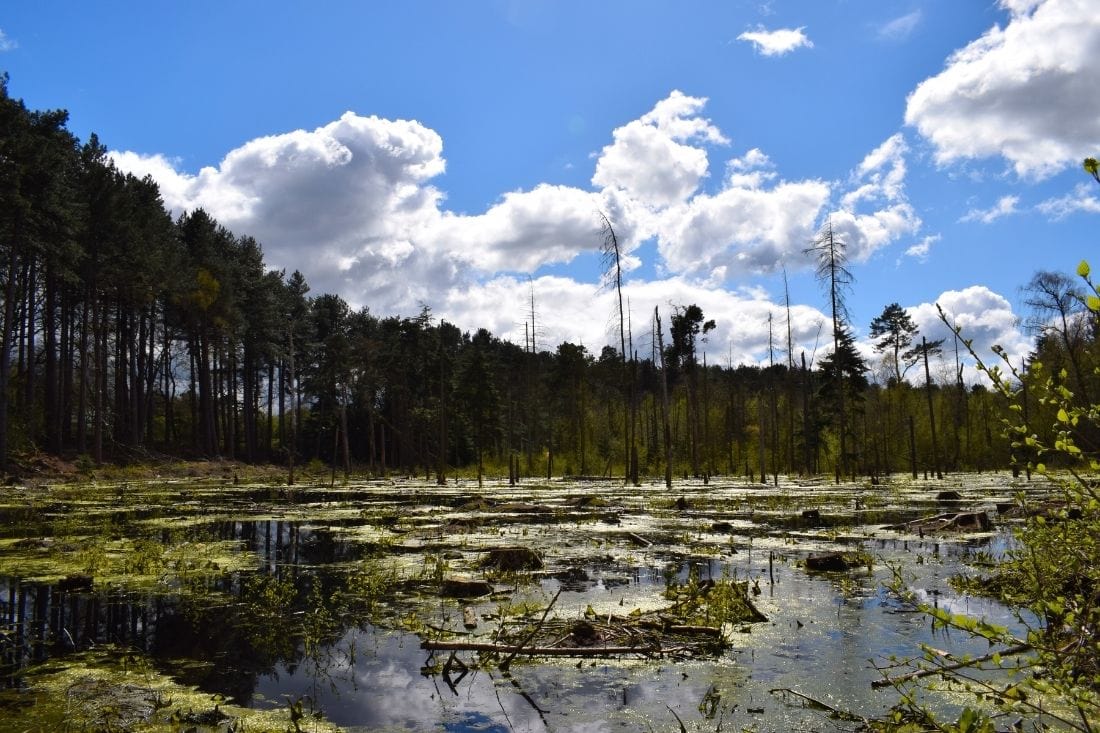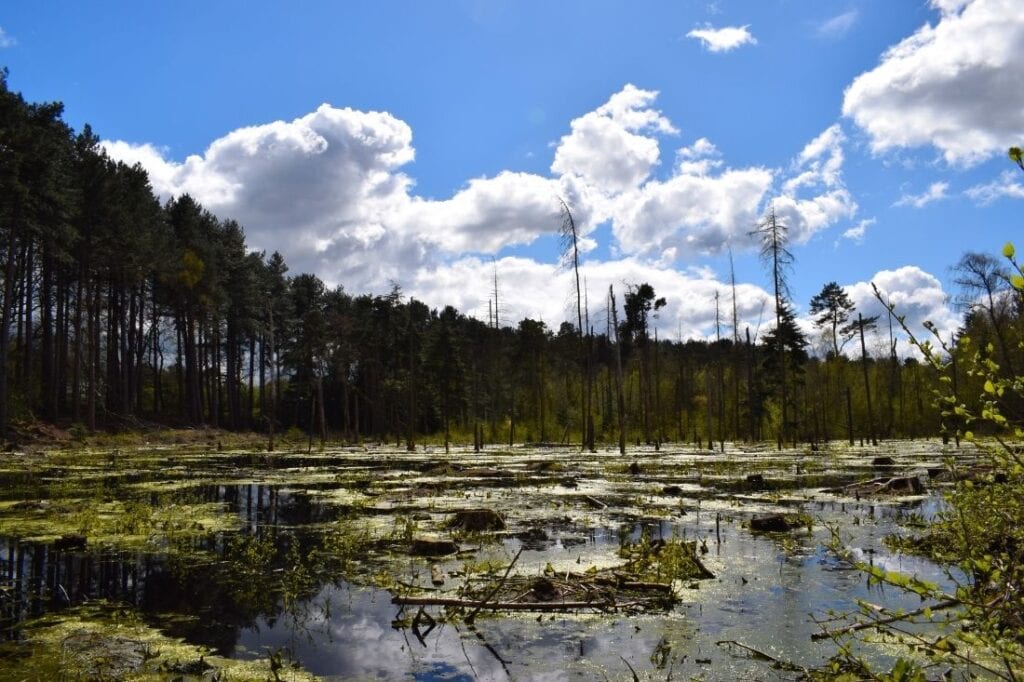 Delamere Forest is the largest woodland in the county. There's just something different about walking through a forest trail. It's such a peaceful experience, and one of the best ways to immerse yourself in UK wildlife.
The route begins at Delamere Station, making it a popular choice for non-drivers. It's accessible with trains running regularly from Manchester and Chester. These have easy links with Liverpool.
The trail ascends through Delamere up to Old Pale Hill. It's pretty steep, but well worth it for spectacular views across seven counties and a panoramic sky. At the peak of the hill, an interesting display of standing stones represents those seven counties, including Merseyside and Manchester.
There's more to see on the way down, with trails leading to Blakemere Moss Lake. 'Delamere' means 'forest of the lakes', which feels appropriate. The lake is an amazing sight, framed by tall, looming trees.
Hilbre Island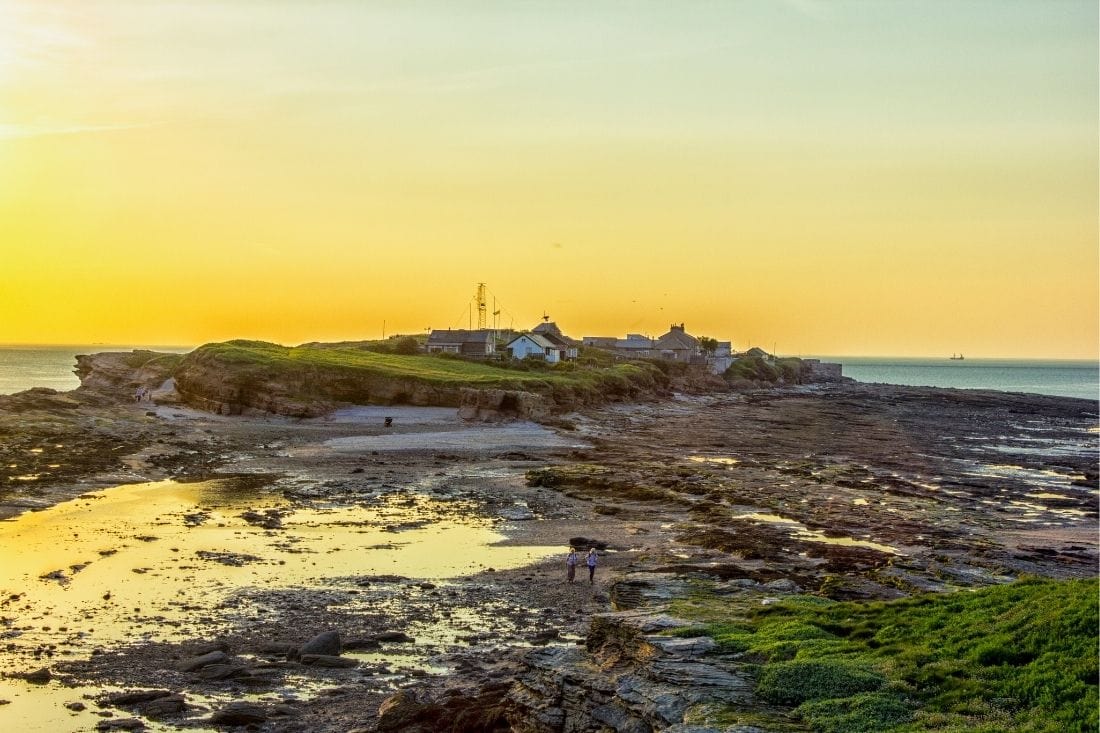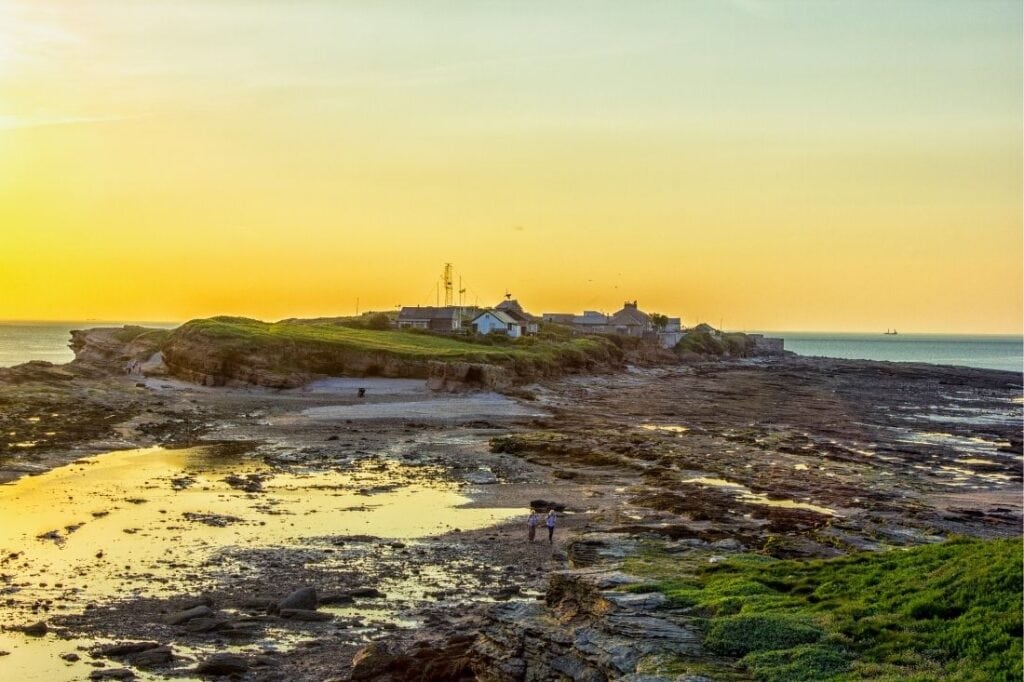 The Hilbre Islands are an archipelago at the mouth of the Dee Estuary. They are also a part of a mere 43 unabridged tidal islands in the UK which are reachable by foot. Definitely one to tick off the bucket list!
The estuary, and Hilbre itself, are wildlife havens. If you can, visit in the summer, when grey seals are a common sight. Whales and dolphins have even been occasionally spotted.
To reach Hilbre, it's an hour's walk across the wet sands from West Kirby. There's not much on the island – no facilities – and it doesn't take long to cover. It's really cool though; exploring the island, catching glimpses of rare wildlife and estuary views, feels like a proper adventure.
The island is cut off from the mainland for up to 4 hours out of every 12. It's important to check tidal times in advance. Visitors must leave the island 3 hours before high water.
Walking packing list
Usually when we go out on these walks, we're spending all day out and about in the countryside. Because of that, there are some things that we always bring with us and recommend to others. Hopefully one or two of these items can help make your walk that little bit more enjoyable!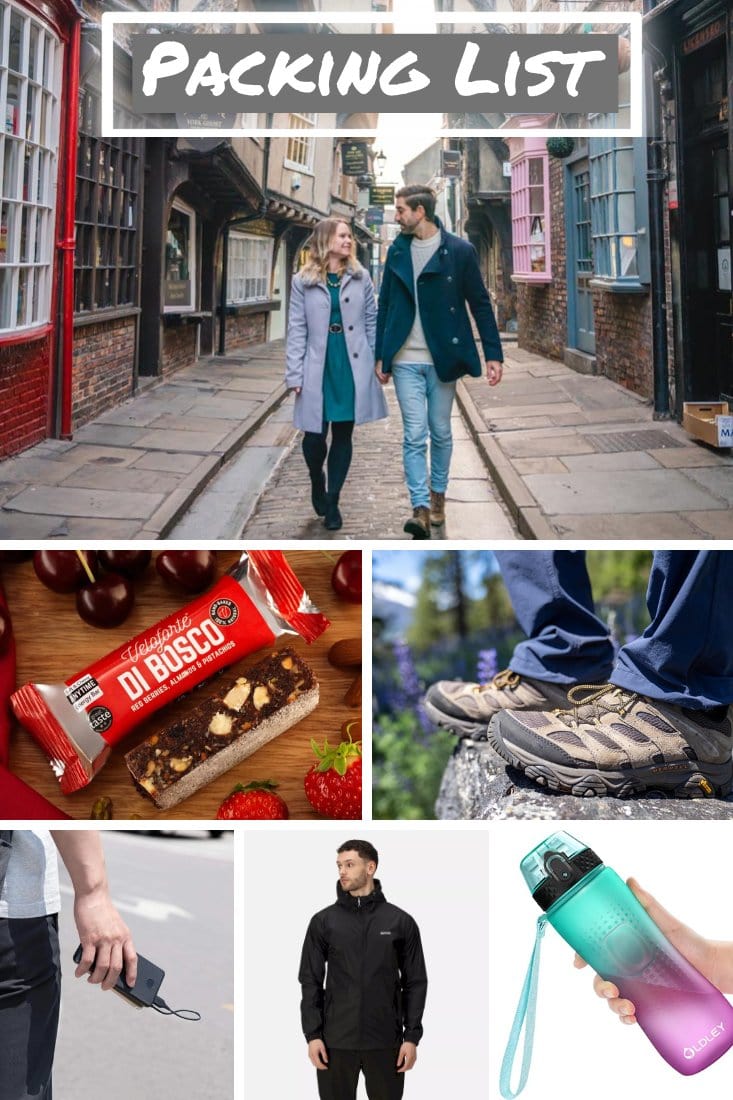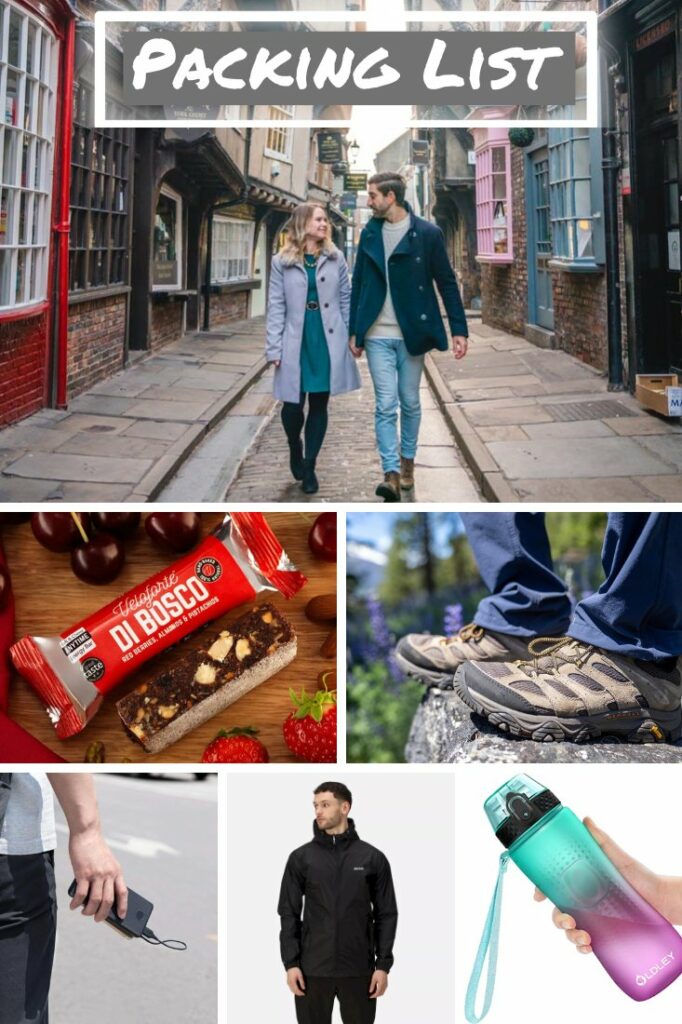 ---
---
These are just a few of the best walks near Liverpool – there's way more to discover around this city.
I hope these have inspired you to get out and find your next adventure.
If you're looking for hotels for your trip, don't miss our guide to where to stay in Liverpool. It's packed full of the best apartments and boutique hotels in Liverpool. Plus, we've got a whole host of fun facts about Liverpool! Some of them will definitely surprise you.
Like this blog post? Then Pin it for the future!