Home of The Beatles, liver birds and a crazy amount of museums & galleries, these are 20 fun facts about Liverpool that will really surprise you.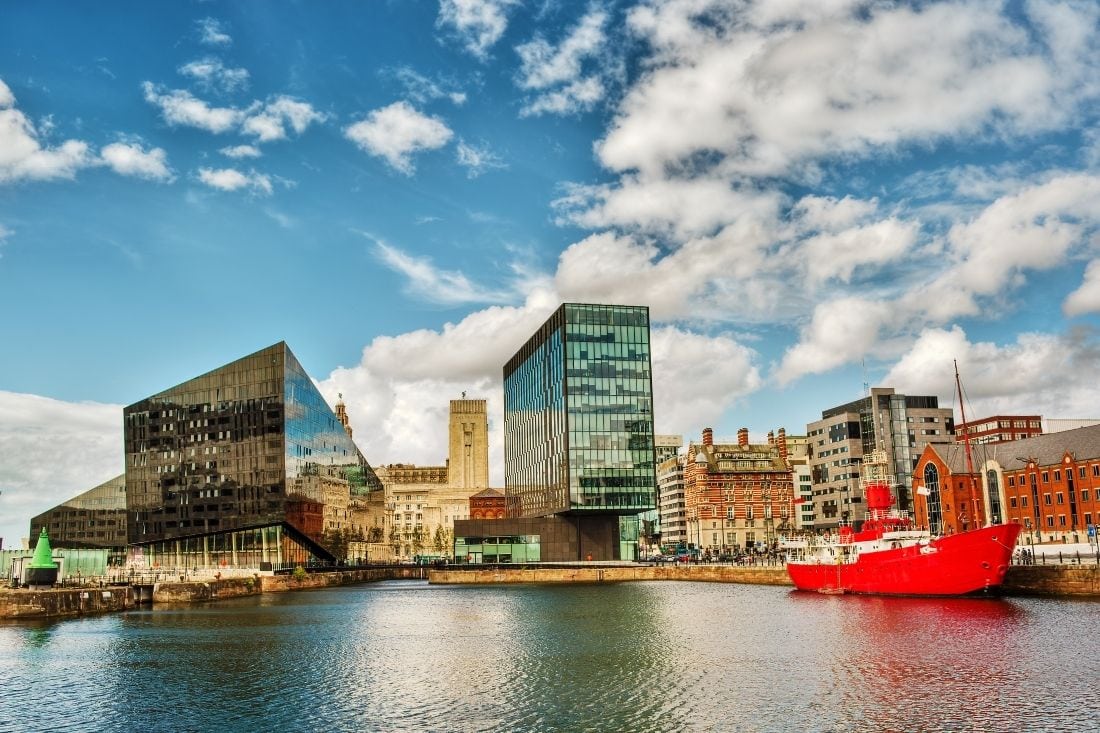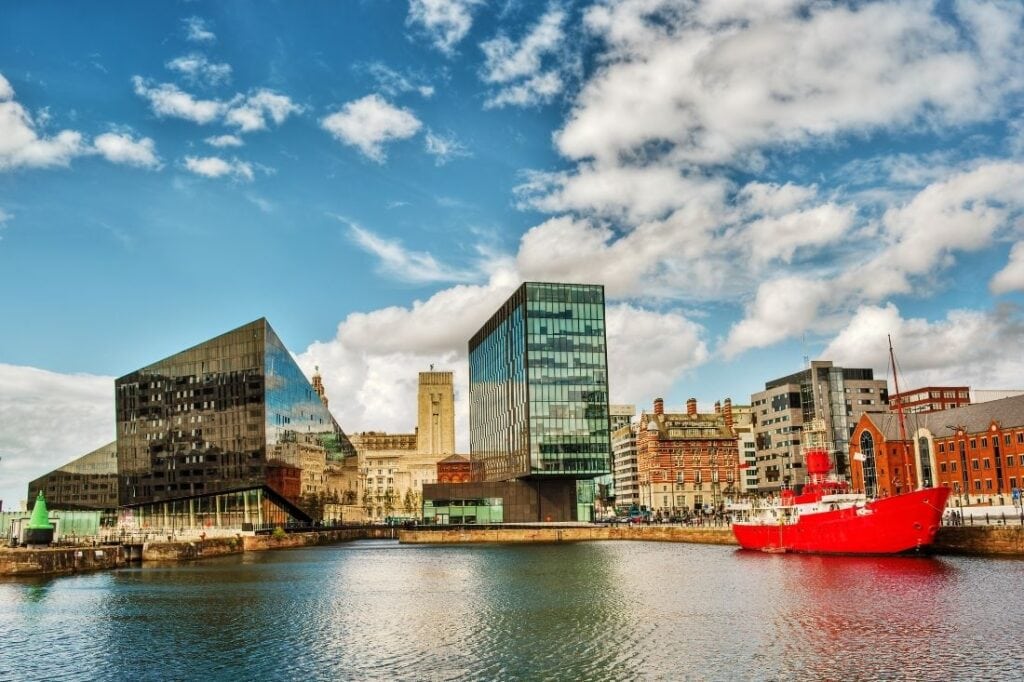 Settled on the eastern side of the Mersey Estuary in north-west England, Liverpool holds great significance in the cultural history of the UK. This once tired city has been going through an epic transformation recently, sweeping out the cobwebs and becoming vibrant, lively, and one of the top tourist destinations in Great Britain.
Liverpool became a city in 1880. However, Liverpudlians have been living here since at least 1207, when King John announced the borough's foundation. With this rich history in mind, you just there are going to be some fun facts about Liverpool.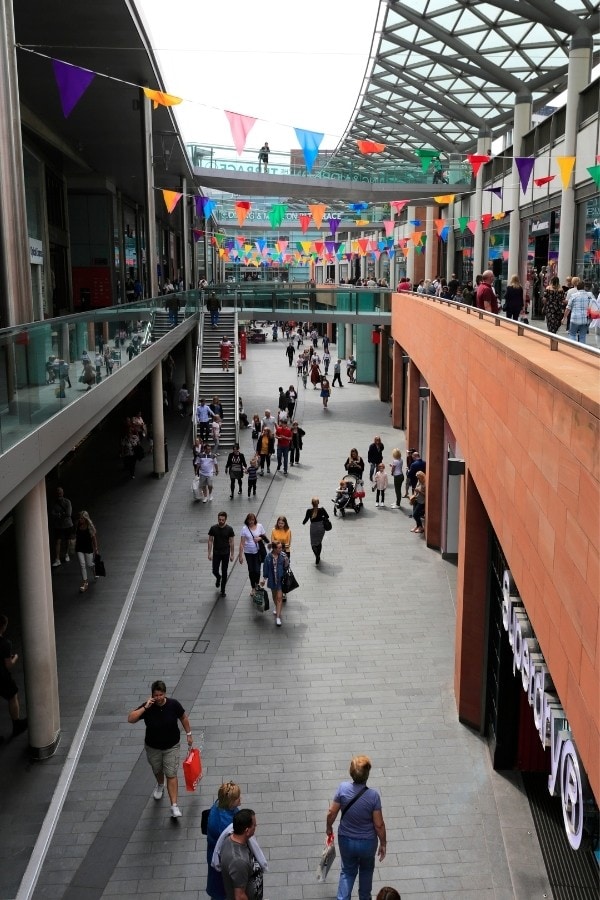 I bet you're wondering what is Liverpool famous for, aren't you? Well, The Beatles are the first thing that springs to mind, but there are so many fascinating Liverpool city facts to learn.
Did you know that outside of London, Liverpool has the most grade II listed buildings, and highest number of museums and galleries in the UK? Or that there is one place in Liverpool where tens of thousands of bodies are buried and you could walk right over it without realising?
This city full of grand buildings definitely has some dark secrets. So take a wander down Penny Lane, and get ready to learn some new interesting facts about Liverpool!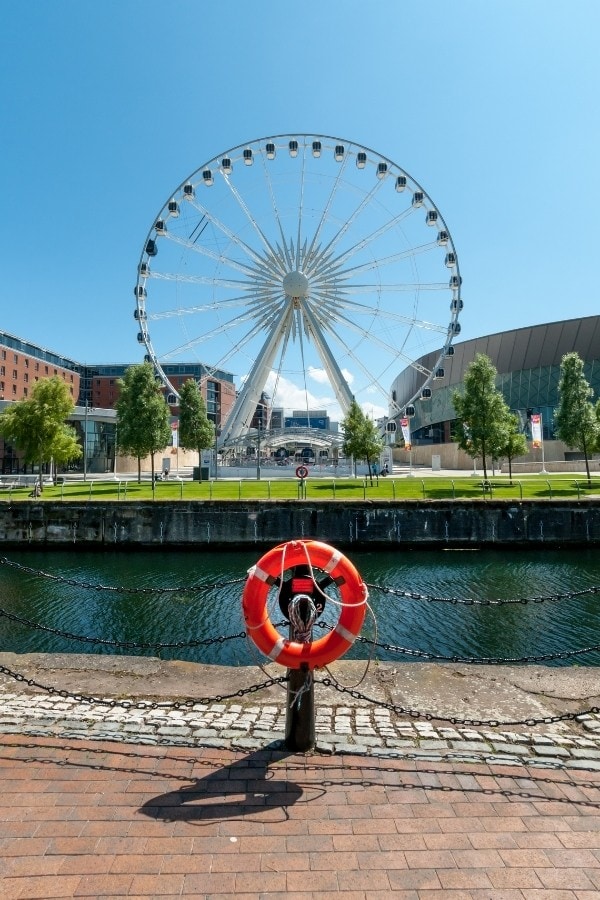 If you're looking for hotels for a city trip, don't miss our guide to where to stay in Liverpool. It's packed full of the best apartments and boutique hotels in Liverpool.
---
Fun Facts About Liverpool
1. What's in a name?
There are many theories as to how Liverpool derived its name. The prevailing theory is that in the old English dialect, Liverpool translates to muddy pool, a descriptive name of the local geography at the time. Muddy Pool isn't exactly the most inviting name, is it!?
People from Liverpool are often referred to as Liverpudlians or Scousers, after the popular local dish scouse. I bet you didn't know that one either!
2. Liverpool: UNESCO World Heritage Site
In 2004, Liverpool city centre was given the status of UNESCO World Heritage Site. The city was dubbed an excellent example of a commercial port, and received the status due to its 19th and 20th century buildings.
The site includes the Pier Head, Albert Dock, Stanley Dock, the Commercial District, and the Cultural and Merchant's Quarters.
3. A city of culture
Liverpool city almost has the highest number of galleries and museums in the UK, it is second only to London. In fact, there is a one street in Liverpool, William Brown Street, that is entirely occupied by cultural buildings.
No wonder Liverpool was named the European Capital of Culture in 2008! Some museums of note include the Merseyside Maritime Museum, the International Slavery Museum, and the World Museum.
4. And amazing buildings
Did you know that, outside London, Liverpool has the highest number of grade II listed buildings in the United Kingdom? The are over 2,500 listed buildings in Liverpool, 27 of which are grade I and 85 are grade II.
If you're keen to check some out, at Albert Dock you'll find an impressive collection of the grade I listed buildings.
5. The protection of birds
One of the best Liverpool city facts is that there are two liver birds keeping an eye on the city and harbour. They even have names!.
Perched on top of the Royal Liver building, Bertie is said to watch over the citizens of the city, whereas Bella gazes out across the harbour keeping watch over the sailors. Another popular opinion is that Bertie is checking to see if the pubs are open!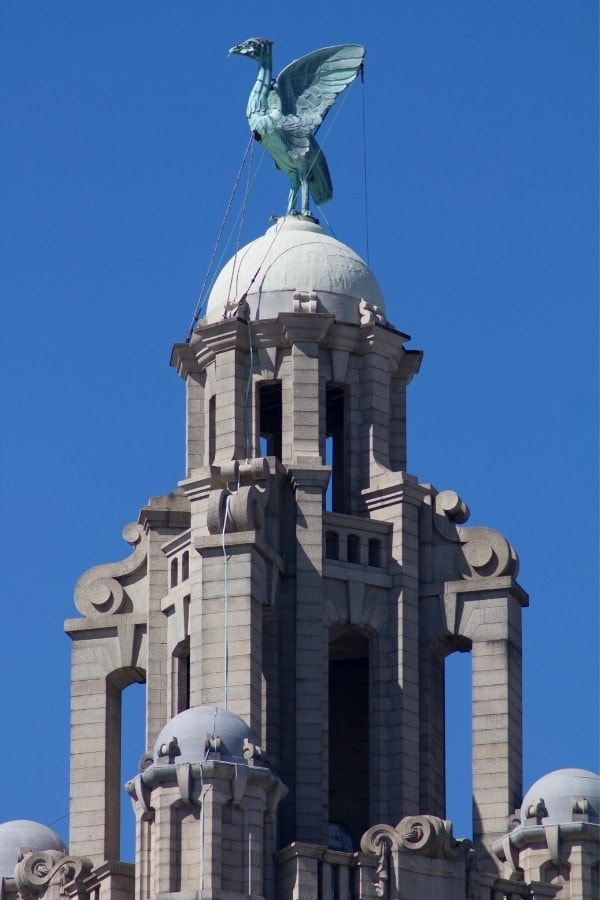 6. Mythical Creatures (and where to find them)
Did you know that liver birds are not an actual species of bird? The liver bird is a legend of sorts that is deeply embedded in the Liverpudlian history, all the way back to King John.
They originate from the first seal that was made for the then borough in the 13th century. Aside from on the Royal Liver building, you can find them in the city's emblem, on the Mercy Chambers building, and in the museum.
7. There beneath the blue suburban skies
The Beatles, born in Liverpool, may have travelled the world with their music, but they definitely left a lasting impression in their home city. There is the John Lennon Airport, the A Hard Day's Night hotel, a yellow submarine, and multiple statues of the band members.
You can follow their footsteps and walk down Penny Lane, or catch a gig at the Cavern Club surrounded by The Beatles memorabilia.
8. We built this city on rock 'n roll…
What is Liverpool famous for? Pop music! The Beatles aren't the only band with roots in this city, bands such as Atomic Kitten, The Wombats, and Ladytron all hail from Liverpool.
Liverpool actually holds the world record for most number one hit singles released, with bands from this city producing 56 in total. In fact, Liverpool was even dubbed The City of Pop in 2001 by the Guinness Book of World Records, and a UNESCO City of Music in 2015.
9. Quiet on set
It's not just music that Liverpool is known for in pop culture, it is also a frequent filming location. Fantastic Beasts (2016), Peaky Blinders (2013) and Sherlock Holmes (2009), to name a few, were all filmed in Liverpool. The central library was also said to be a source of inspiration for the sets in Harry Potter.
10. A grand city
Pop culture aside, what else is Liverpool known for? Big things! The biggest clock faces in the country are also in Liverpool.
Mounted on twin clock towers on the Royal Liver building, these four faces are each an incredible 25ft in diameter. They are actually bigger than those on the famous Westminster Clock Tower, home of Big Ben. So no excuses for running late!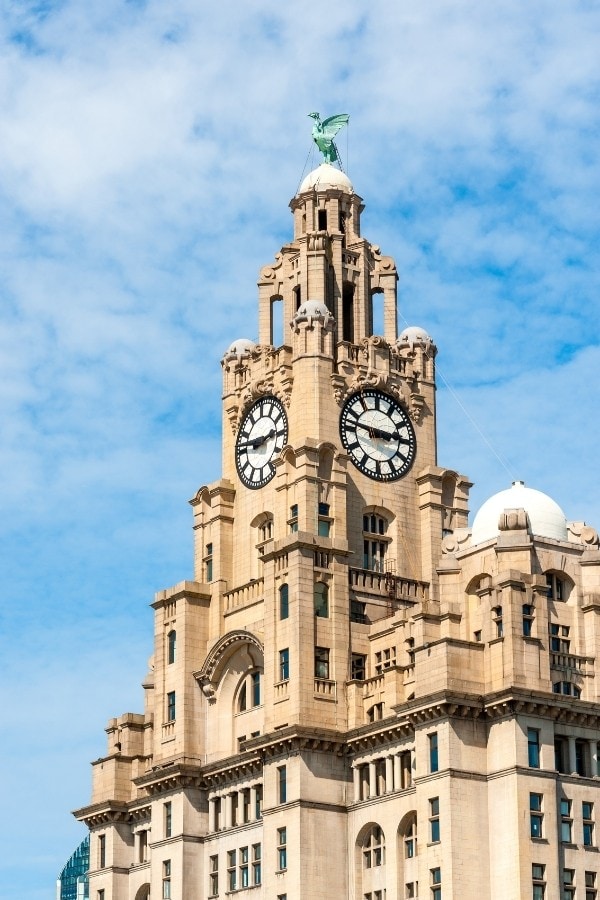 11. Singing praises
Keeping on the theme of large things, the biggest church in all of Britain, and 5th largest in the world, is in Liverpool. Liverpool Cathedral, an Anglican church, is also the largest Anglican cathedral in the world!
From the top of the tower, you can get an extraordinary 360 degree view of the surrounding city.
12. Shopping up big
One of the most exciting facts about Liverpool for shopaholics is that Liverpool is also home to Europe's largest open air shopping complex. Liverpool One has more than 170 shops and restaurants spread out over five shopping districts. The centre is so big it even has street names, a park, and a few hotels.
13. Reds Vs Blues
What is Liverpool famous for when it come to sports? Football! This successful footballing city is home to not one but two Premier League Football clubs, Liverpool FC, 'The Reds', and Everton FC, 'The Blues'.
There is a fierce rivalry between the two teams, and each year they compete against each other in the Merseyside derby.
14. Ancient stones
While almost everyone has heard of Stonehenge, you might be surprised to find out that Liverpool has its own prehistoric stone monument. Some of the stones even have carvings on them that you can still make out.
While not as impressive in stature as Stonehenge, it is still awe inspiring to know they were arranged upon a burial chamber over 4,000 years ago!
15. Coming in to port
One of many interesting facts about Liverpool is that the world's first commercial wet docks were built there. The Thomas Steers' dock, now known as the Old Dock, was completed in 1716.
This concept allowed merchandise to be loaded into warehouses directly from the boats, dramatically reducing processing time. While these docks have long been out of use, you can still take a peek at them through a viewing window.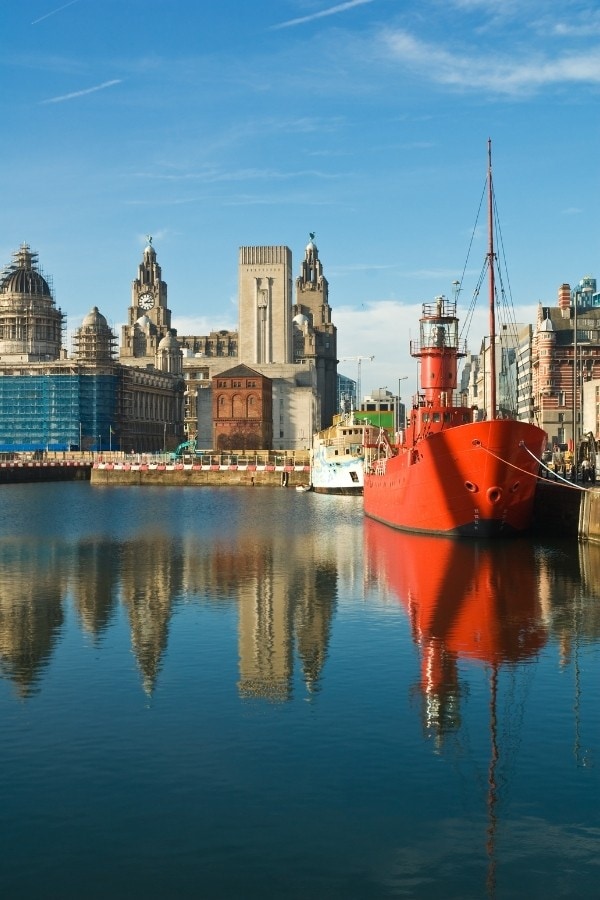 16. Do the locomotion
Adding to the list of fun facts about Liverpool, the Liverpool and Manchester Railway was the world's first inter-city passenger railway line.
The line opened in 1830, and was a trendsetter for many reasons, including exclusively using steam powered locomotives rather than horses, and having a signalling system. Talk about a progressive city!
17. A splash of lime
Talking about transport, Lime Street Station is the world's oldest still serving grand terminus mainline station.
This station was opened in 1836, and is still the main station for Liverpool city centre today. The building opposite the station, St George's Hall, was said to be built to impress people as they exited the station.
18. What lies beneath…
One that not everyone knows about Liverpool is that there are secret underground tunnels in the Georgian Quarter.
It is said that the Williamson Tunnels were developed to create employment, though others suggest that perhaps philanthropist Joseph Williamson had other uses in mind. While the tunnels were neglected for a long time, parts are being restored and you can even go and visit them!
19. Haunted grounds
One of the spookiest facts about Liverpool is that you could be walking over the collective graves of around 82,000 people and not even know it!
The site in question is St John's gardens, which were once used as a graveyard for those too poor to afford a standard burial. Although many have been removed, there are still tens of thousands of bodies there. Try not to think about it as you lay on the grass!
20. Something in the water
Liverpool has exactly one natural spring. This spring was discovered in 1773 while quarry work was being done in the St James' Cemetery.
With a spring in a cemetery, you just know legends are going to be born out of it. At the time of discovery one local surgeon claimed the water cured a variety of ailments. On the other side, some people today believe the water is haunted and will turn black if boiled!
Who's ready for some more fun facts?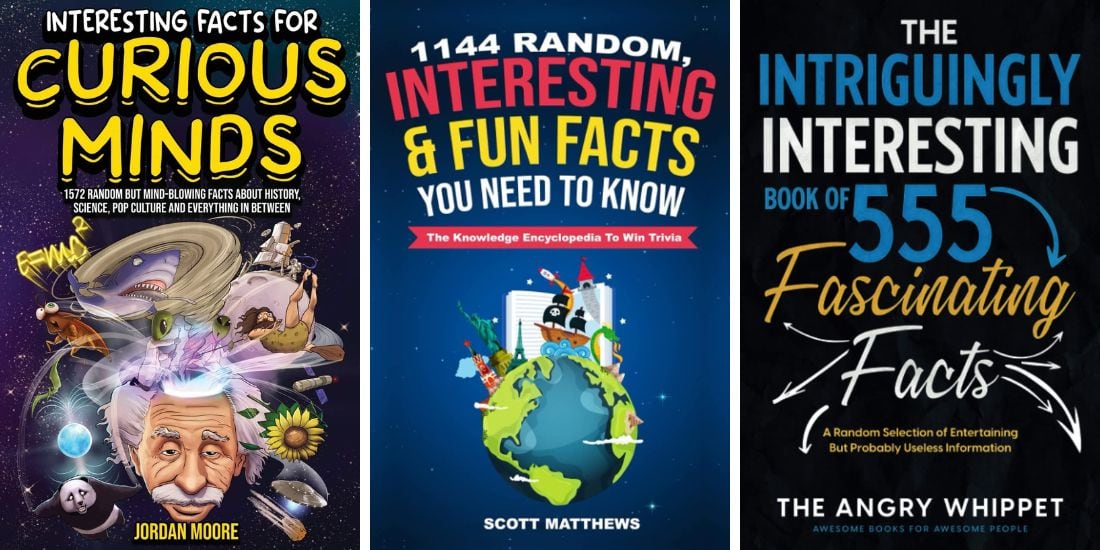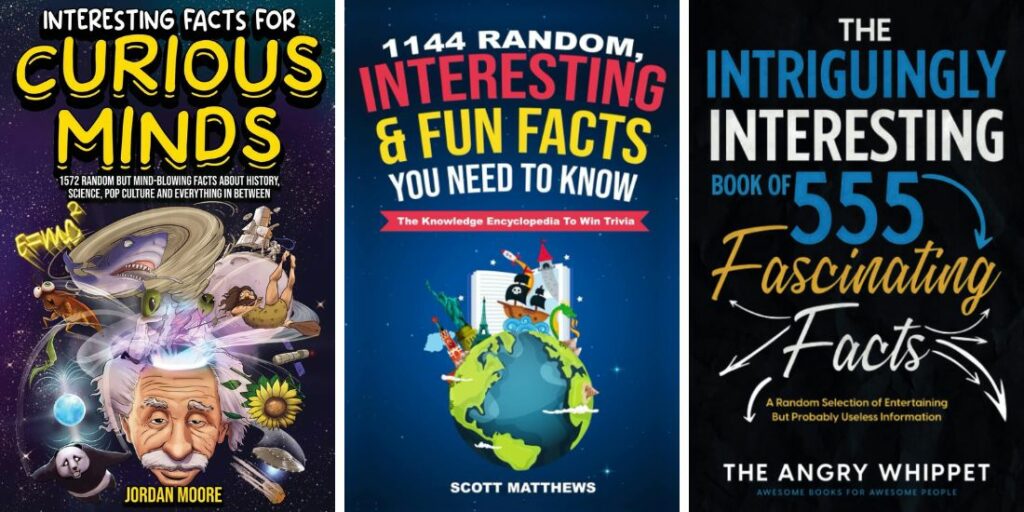 If you're looking for some recommendations, these are a few of our favourite fact books to buy. We use these when planning fun quiz nights with family and friends. They're also great for entertaining the kids too!
---
We really hope learned something new about Liverpool – it really is an amazing city to visit! What was your favourite Liverpudlian fact listed here? You can let us know in the comments below.
If you're looking for hotels for your trip, don't miss our guide to where to stay in Liverpool. It's packed full of the best apartments and boutique hotels in Liverpool. Plus, we've got a whole host of recommendations for great walks near Liverpool.
Enjoyed this post? Pin it for later…