Looking for the best things to do in Wales in winter? From watching the 6 Nations to iconic castles, this is how to spend winter in Wales!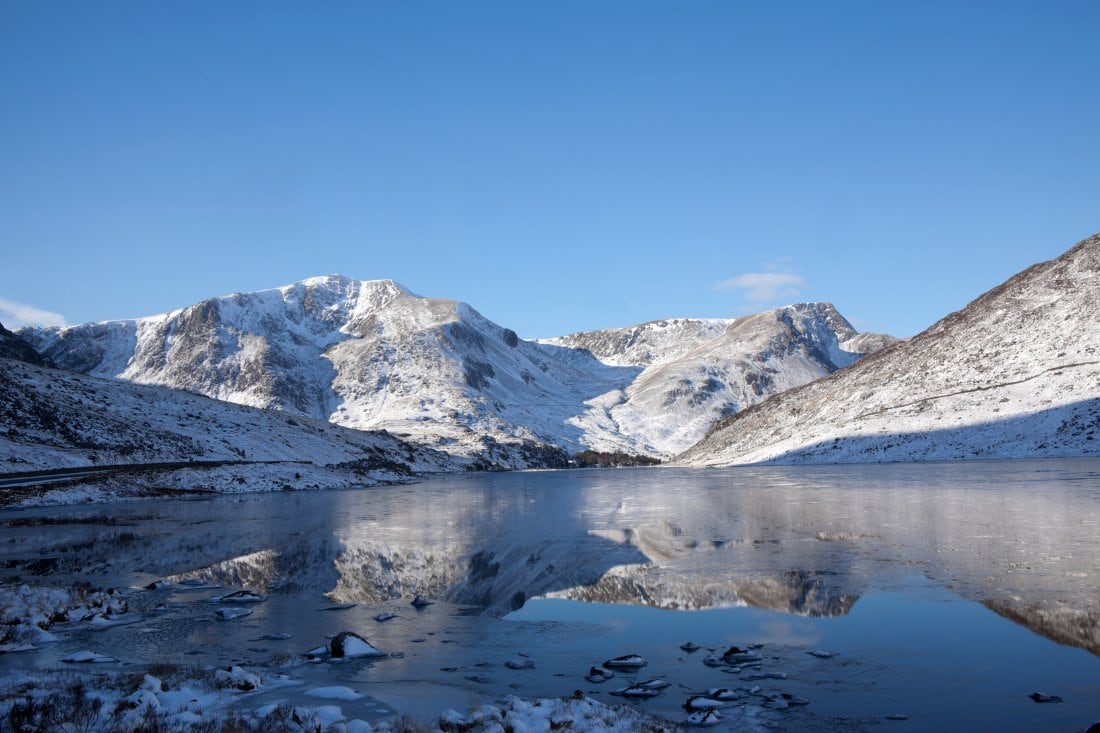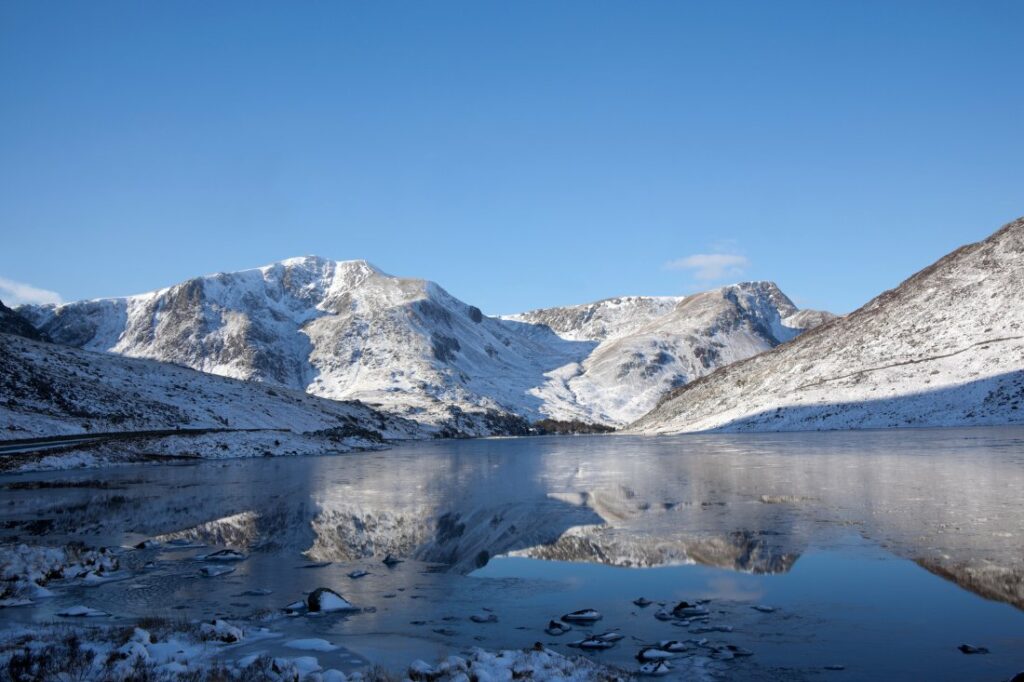 Now, visiting Wales in winter might not be the first season that jumps to mind, but hear me out here.
I know it's cold (we'll get to that), but when there's a layer of snow on the mountains, the landscapes transform into something truly magical. And if anything, you appreciate it that little bit more because made the effort to brave the cold and get outside.
From wintry adventures to world-class sporting events to amazing indoor history and culture, you're spoiled for choice with these Wales winter activities.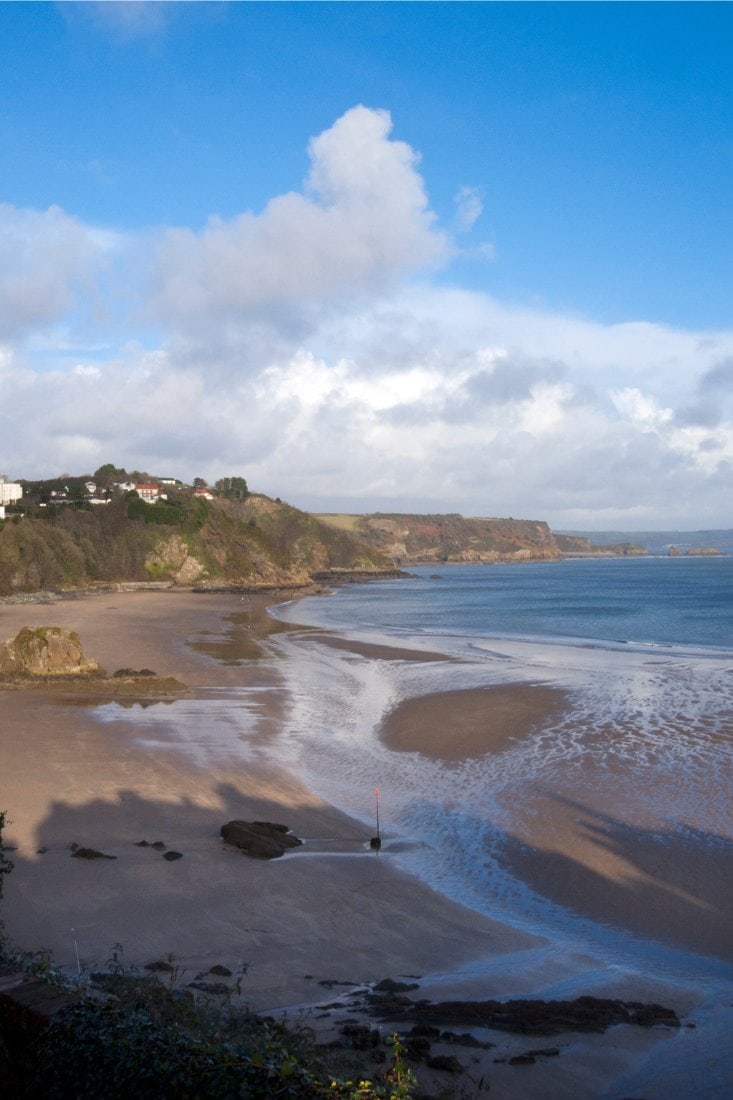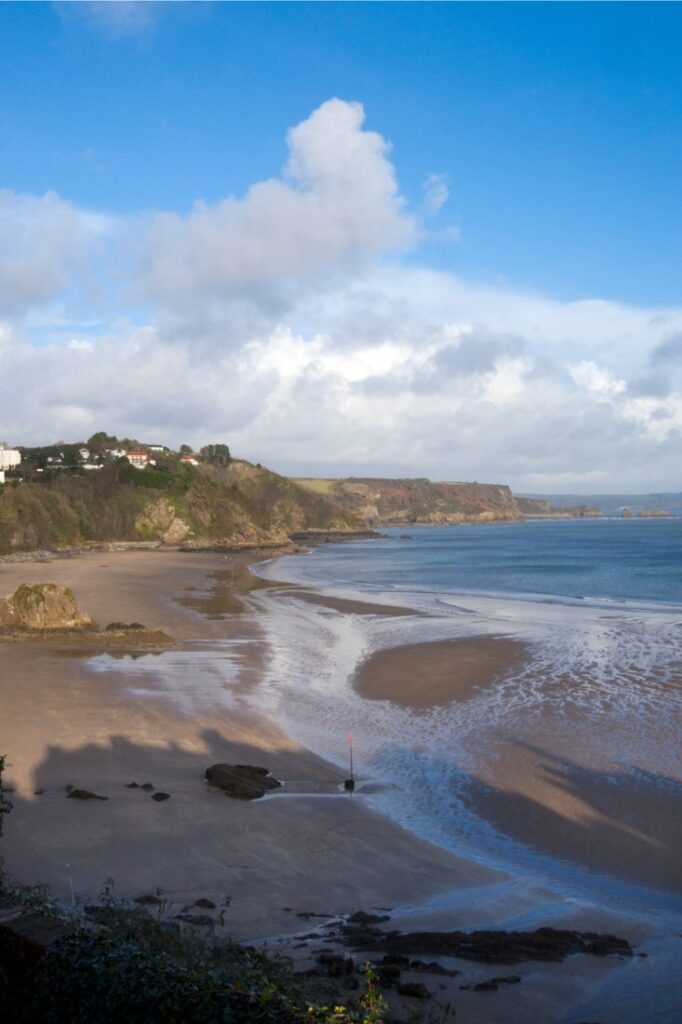 Personally, I love spending time outdoors when it's cold and crisp. You can wrap up warm, explore the local area, and then find a cosy and warm cafe or pub to curl up in by an open fire. Sounds pretty perfect, right? 
If you like the sound of that kind of getaway, winter in Wales is going to be right up your street. Whether you want to hike to a waterfall in North Wales, sit back and watch the stars in the Brecon Beacons (Bannau Brycheiniog), or just explore a massively historic castle in Cardiff, there is definitely a little something for everyone. 
So, without further ado, I'm going to dive into what it's like to visit Wales in winter and show you a ton of great activities that you can do at this colder time of year. I really hope this helps plan your trip here!
Wales winter weather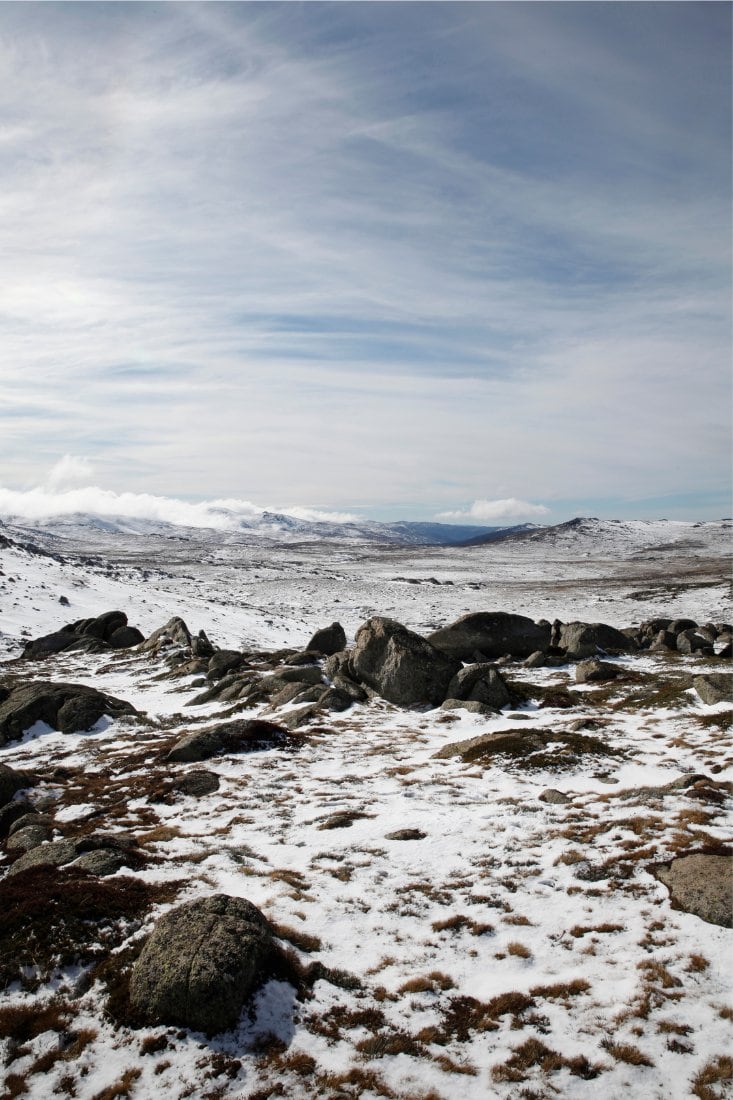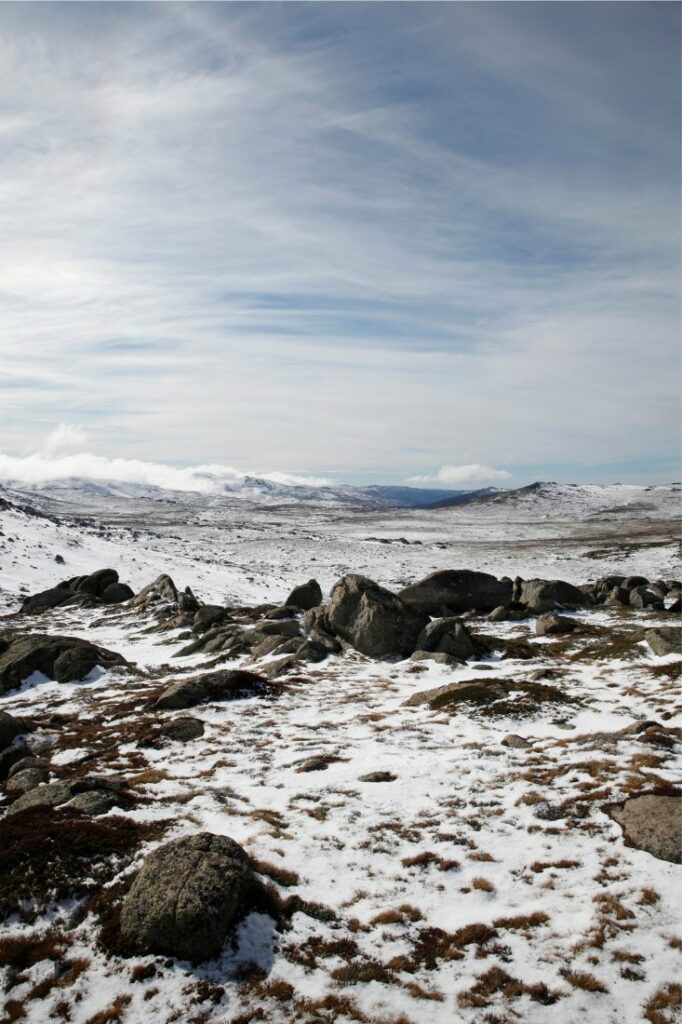 Let's be honest, the weather in Wales during winter isn't always great. You're going to need a good waterproof coat, a jumper, and sturdy shoes or boots. On average, the temperatures are going to be between 5 and 8 °C (41-46 °F).
If you're on higher ground or in more rural areas, the temperatures will be on the lower end and a small amount of snow and ice is likely, especially in January and February. 
People always ask me "does it snow in Wales?" YES! Even though it doesn't snow every year, it's pretty much guaranteed the higher up you go. So, if you're hiking up Snowdonia, you can expect a thin layer of snow.
---
Best things to do in Wales in winter
Celebrate love with Dydd Santes Dwynwen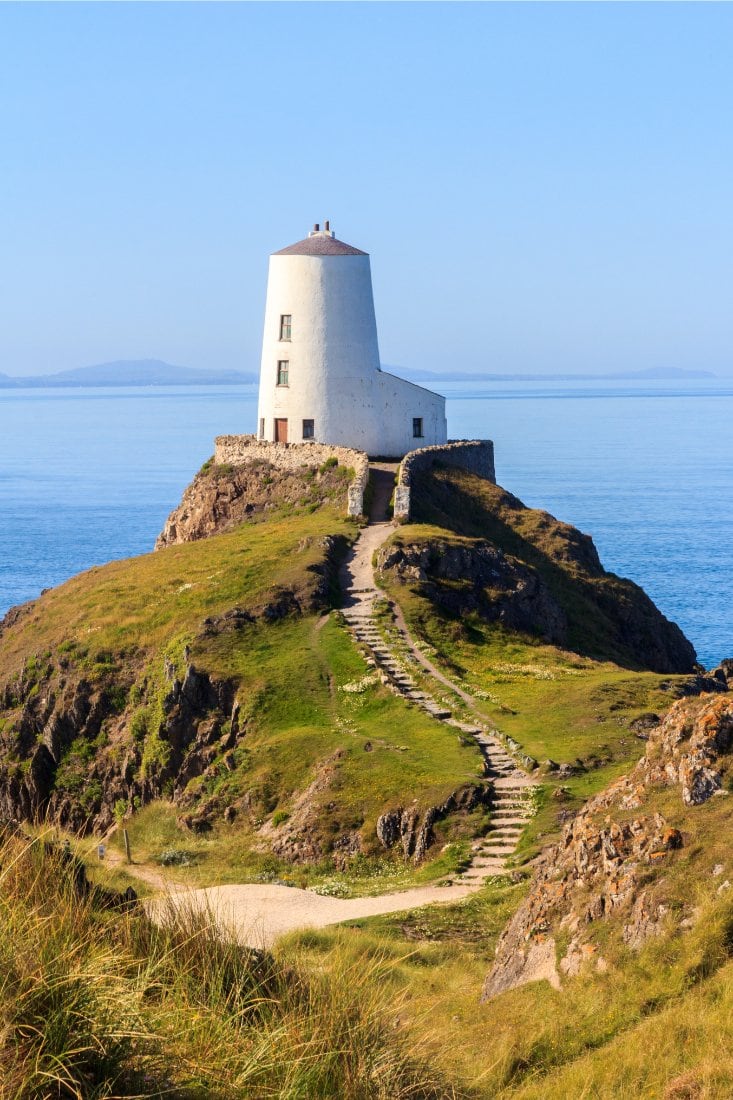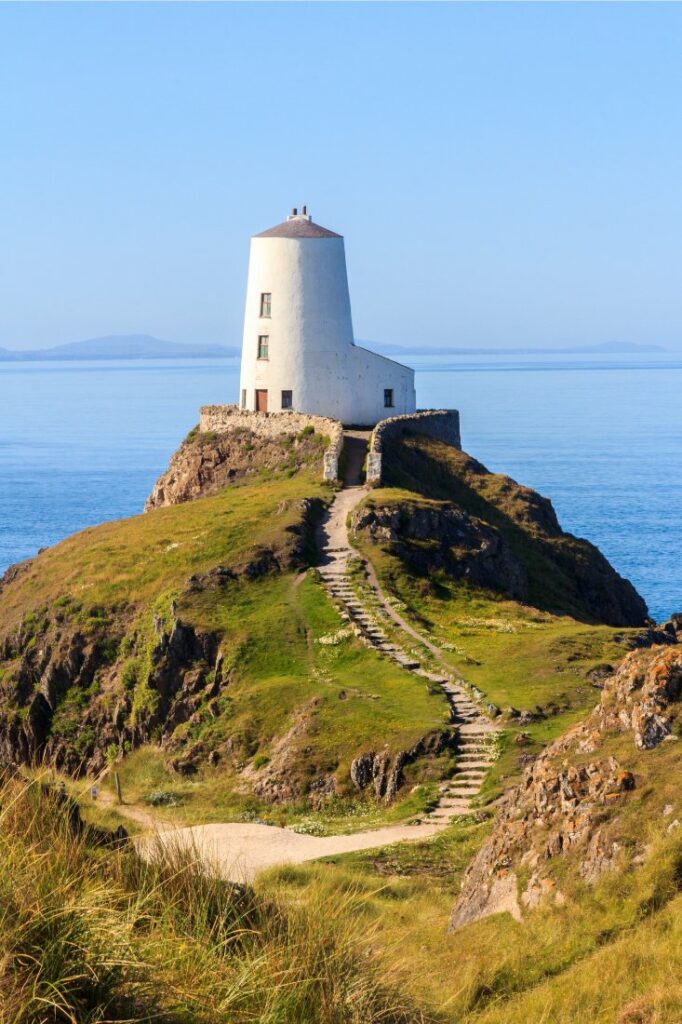 January 25th is all about love in Wales! Although Valentines Day might be in February, the Welsh have their own day celebrating love, with a completely different legend and story attached to it. If you're experiencing Wales in winter with a loved one, make sure to check out any Dydd Santes Dwynwen festivities, and learn all about the legend of Santes Dwynwen.
Santes Dwynwen was a woman who couldn't be with the Prince she loved as to her father already arranged a marriage for her. After an angel made her forget her love and turned him to ice, Dwynwen devoted her life to God, and founded the convent on Llanddwyn Island in Anglesey which is super popular on this date! If you're in Wales at the end of January, Llanddwyn Island is the place to be!
Stargaze in the Brecon Beacons (Bannau Brycheiniog)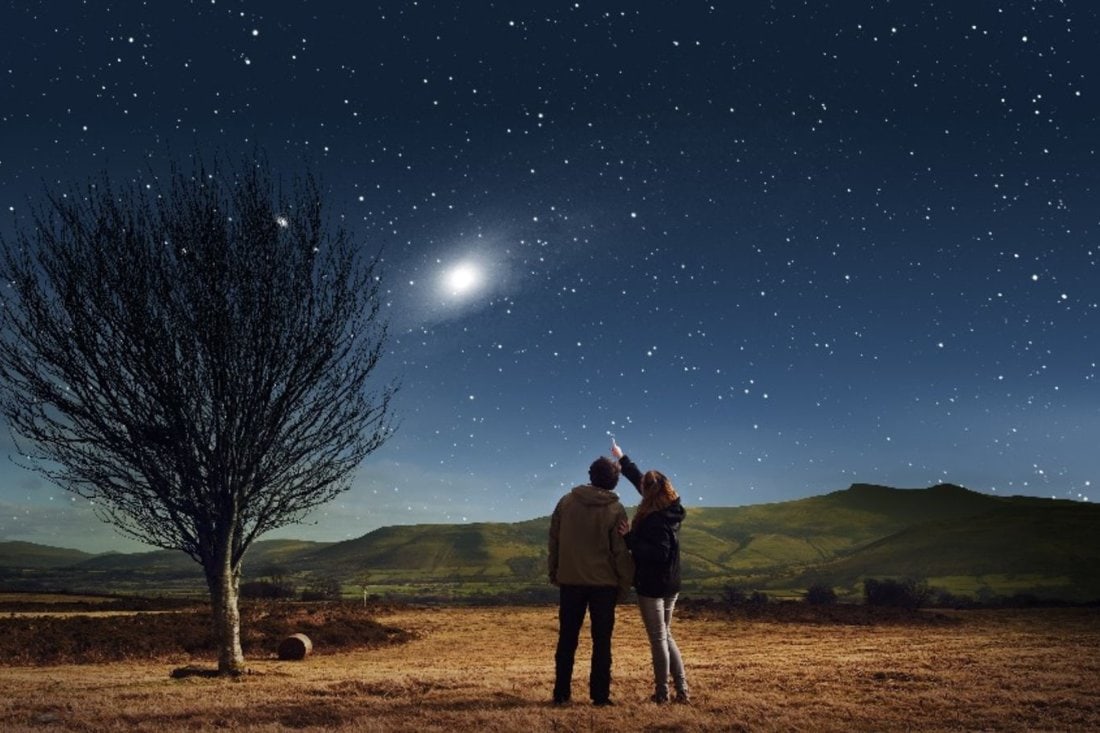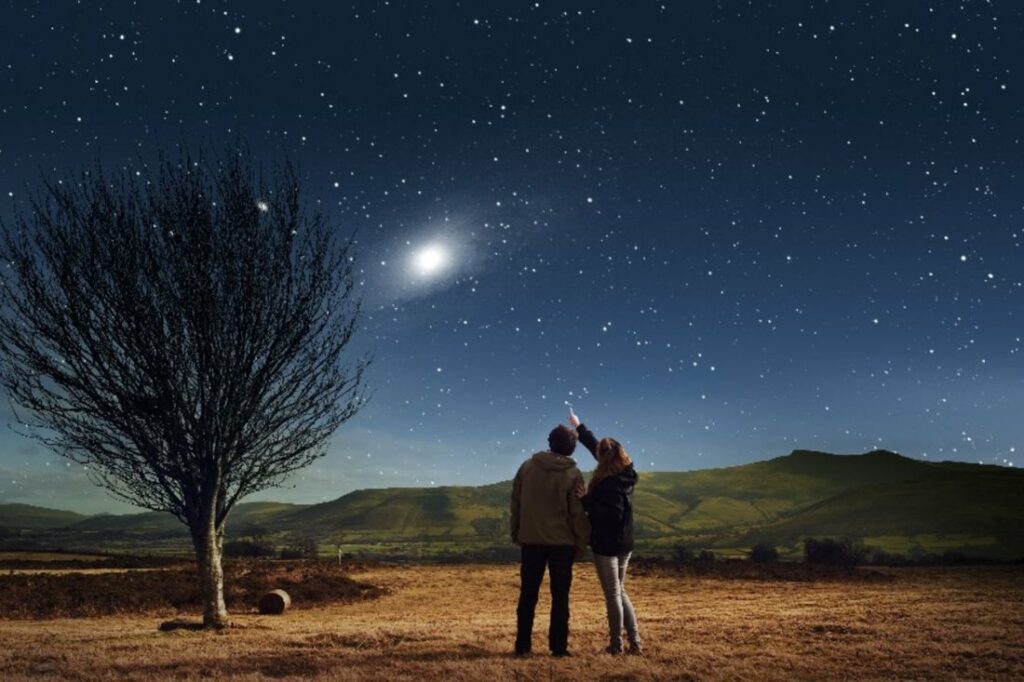 One of the best Wales winter activities has to be stargazing in the Brecon Beacons, known in Welsh as Bannau Brycheiniog. As the nights draw in earlier, there are plenty of opportunities to get out to one of the Dark Sky Reserves and set up camp to watch an astronomical show. 
Located in South Wales, you can easily get to Bannau Brycheiniog from Cardiff or from across the English border. You're going to want to wrap up warm, bring plenty of hot tea in a flask and settle in on a clear, crispy, wintry night in Wales!
Enjoy the Six Nations Rugby tournament in Cardiff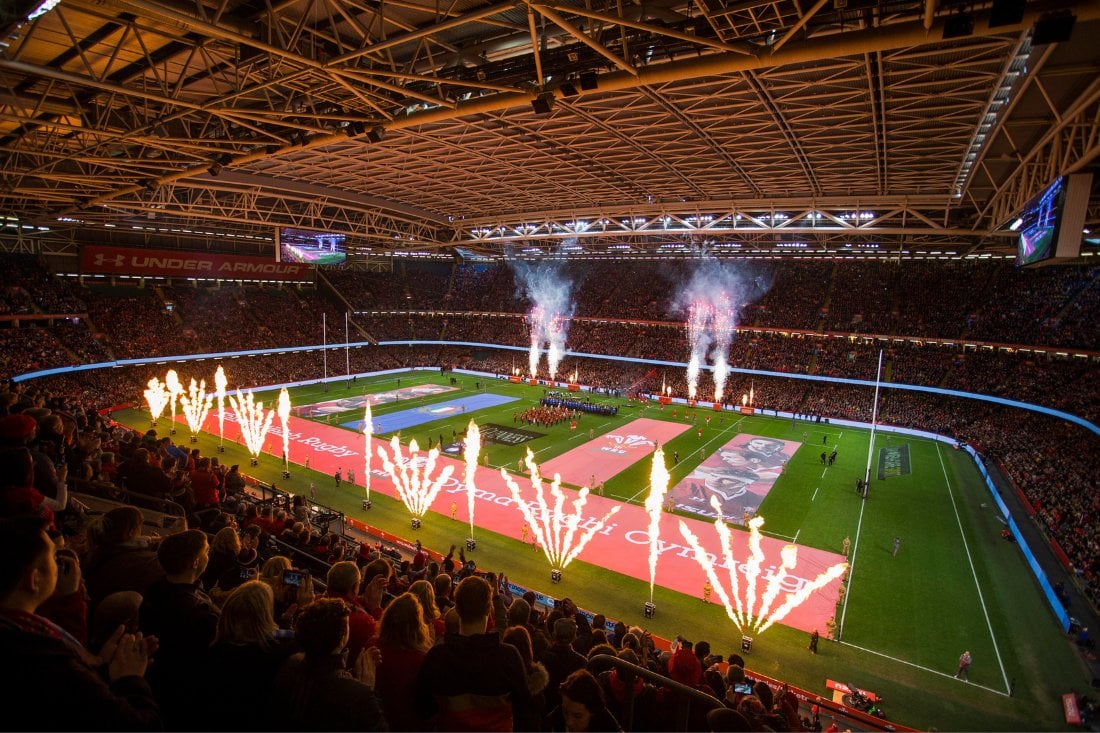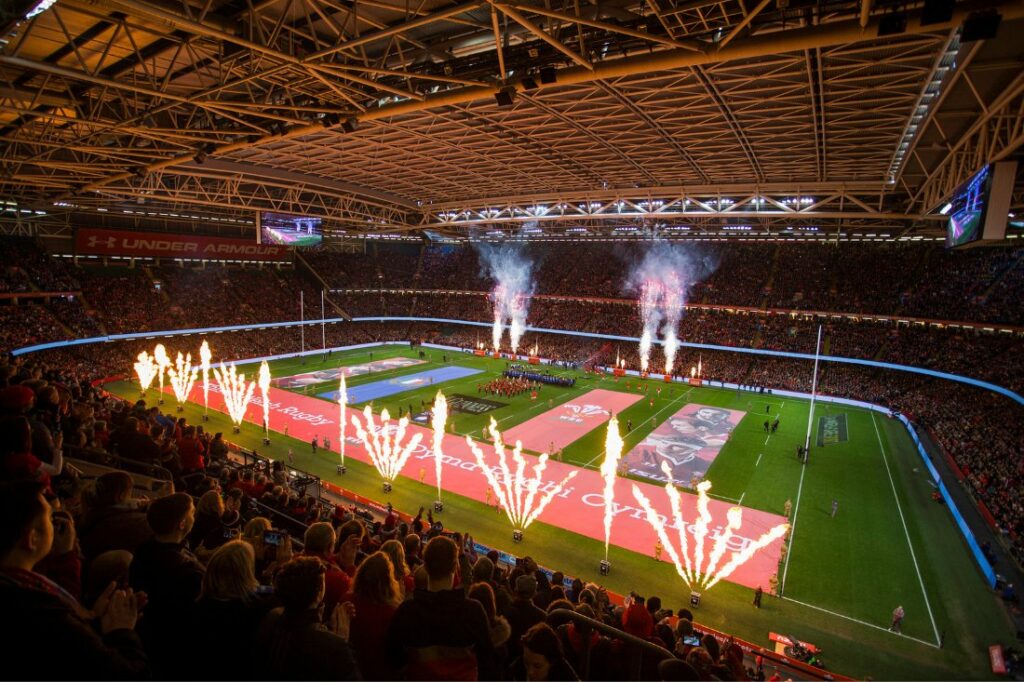 February in Wales marks one major event – the start of the Six Nations Rugby tournament. As a rugby-mad nation, February and March are some of the best times to visit Cardiff, especially on a weekend when games are played at the Principality Stadium. 
See the Welsh national team take on England, Scotland, Ireland, France, and Italy to see who will come out as champion, and if they can take the prestigious Grand Slam home!
Hike in Snowdonia National Park (Eryri)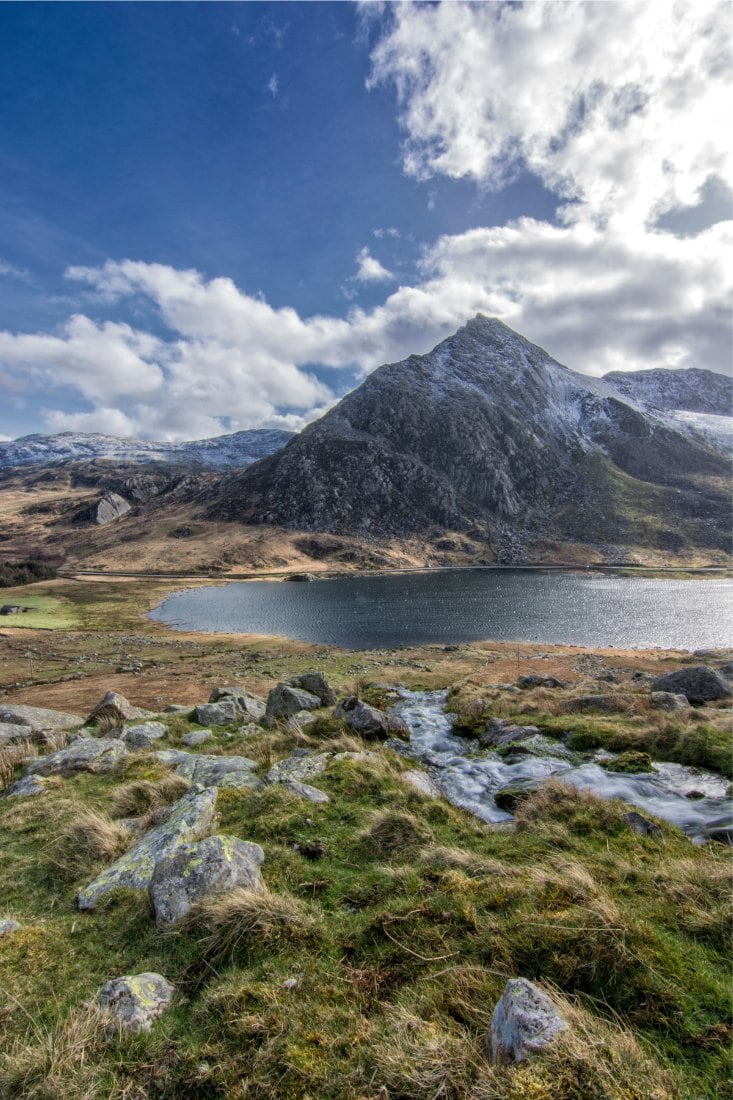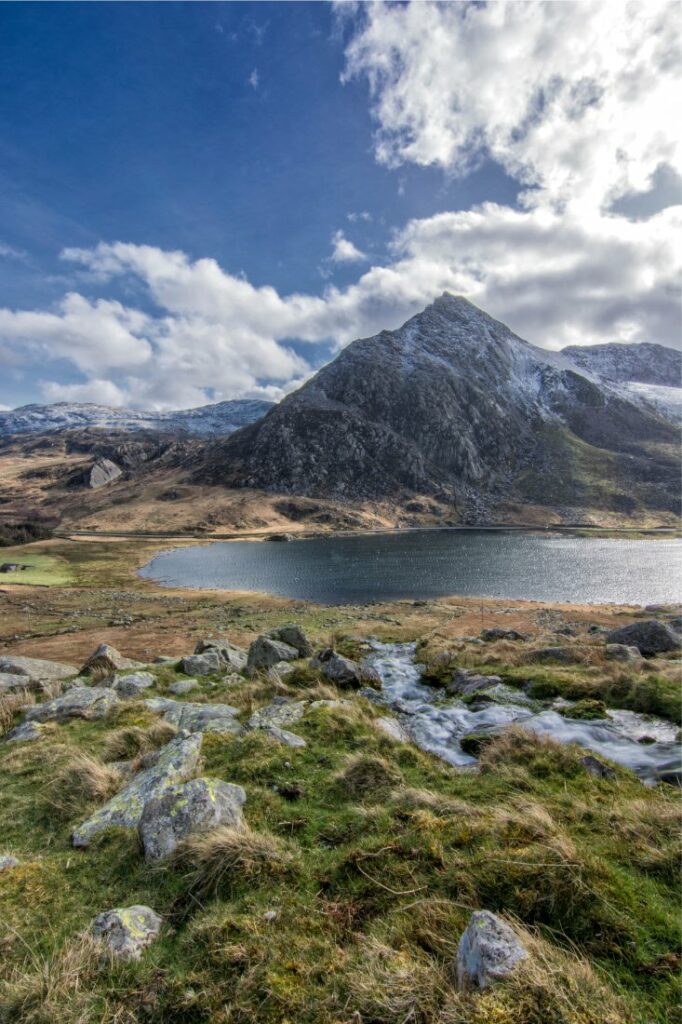 If you're an outdoorsy person who loves climbing, paddleboarding, or hiking, the Snowdonia National Park (Eryri in Welsh), is going to be paradise for you. Located in North Wales, it's home to the highest mountain in the country, Mount Snowdon (Yr Wyddfa). 
Although winter might not be the best time to take on the snowy peaks of Yr Wyddfa, there are plenty of other trails to check out, especially in the southern part of the national park near the town of Blaenau Ffestiniog where the trails are slightly lower.
Welcome in the New Year with an icy dip on Barry Island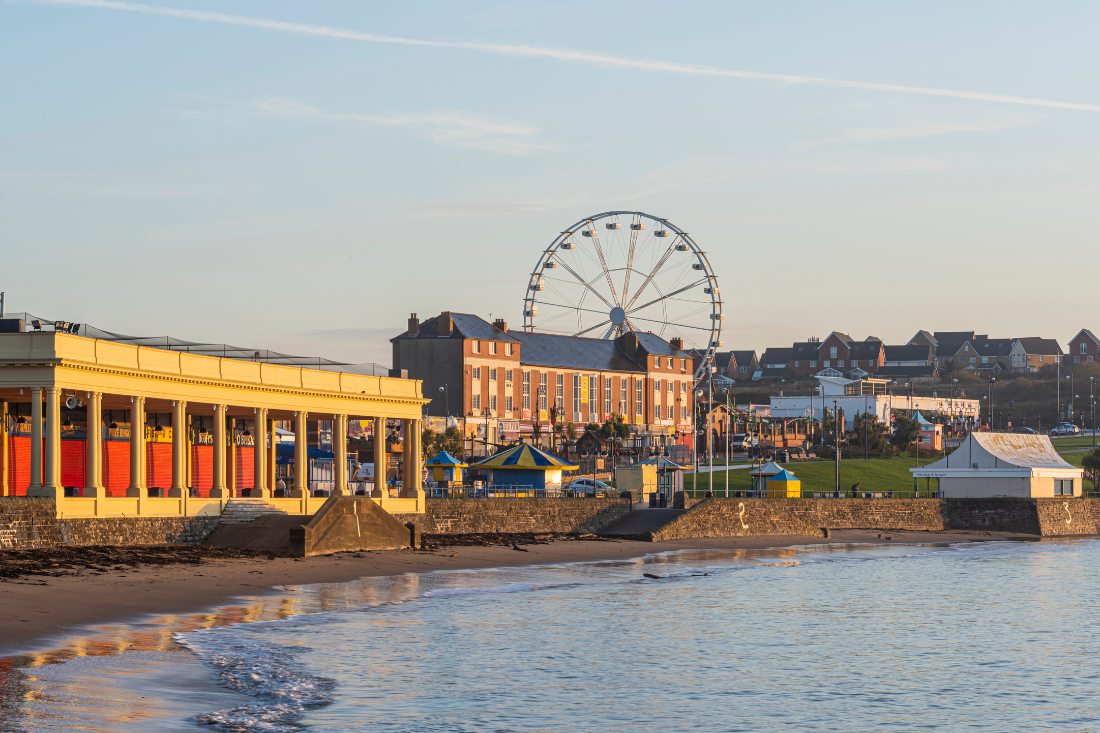 You might know Barry Island from Gavin and Stacey (you can even do a tour there!), but this family-favourite island in South Wales has a specific celebration for New Year's Day.
Each year, hundreds of people come to Barry Island to take a plunge in the cold water of the Irish Sea, refreshing themselves for the year ahead. Either join the plunge or watch the madness from the safety of dry land!
Catch some waves on the Pembrokeshire coast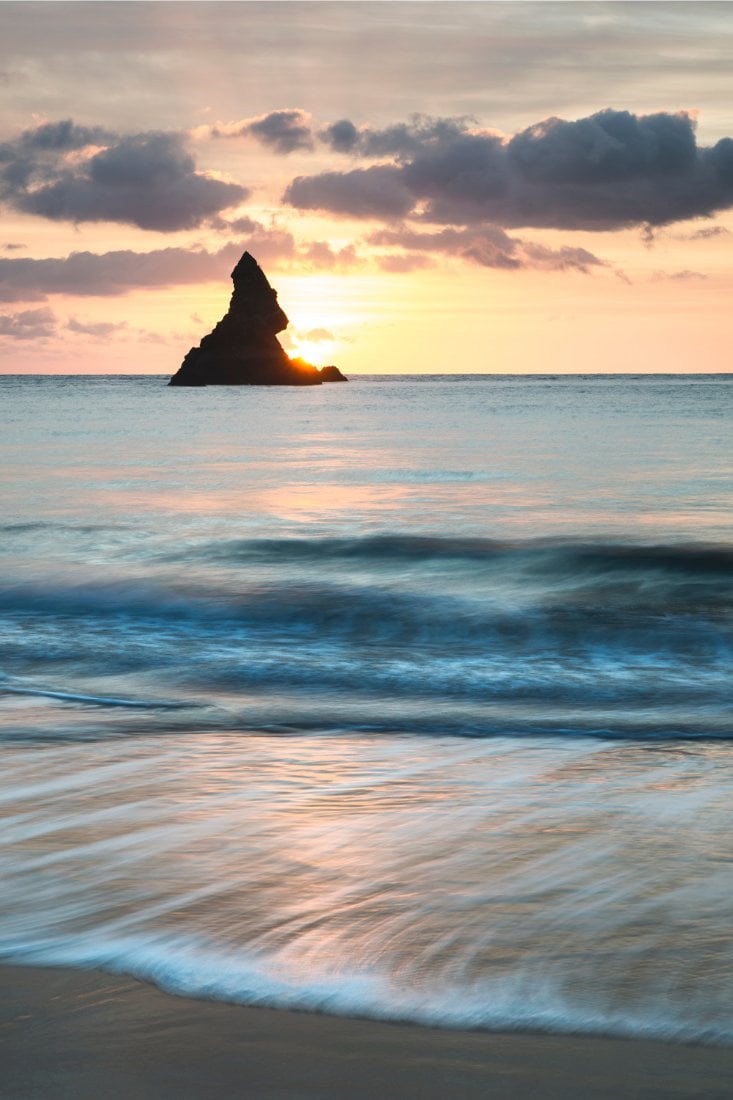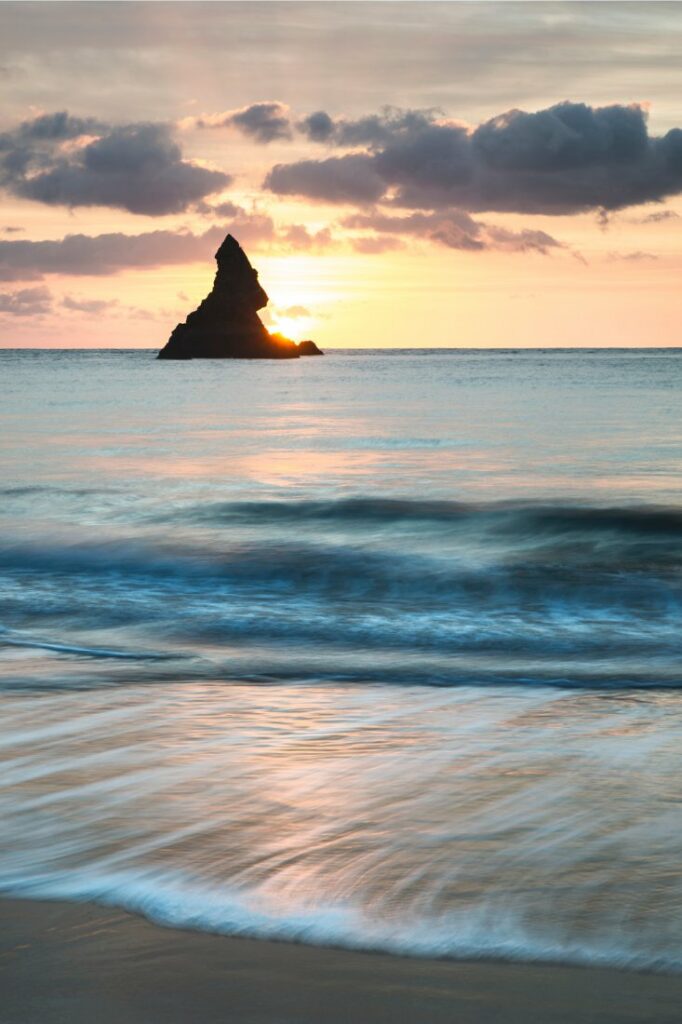 Although surfing might seem like a sunshine sport, the best waves turn up in the winter months when the ocean is churning storms and the winds are blowing in the right direction. As a popular Wales winter activity, it's pretty common to see beach car parks full of vans and cars with people layering up in super thick wetsuits, boots, gloves, and hoods.
One of the best advanced and intermediate winter surfing spots in Wales is Freshwater West on the beautiful Pembrokeshire Coast, but fair warning, it's probably not a good idea for beginners to tackle Wales' wild winter waves!
Enjoy the waterfalls of North Wales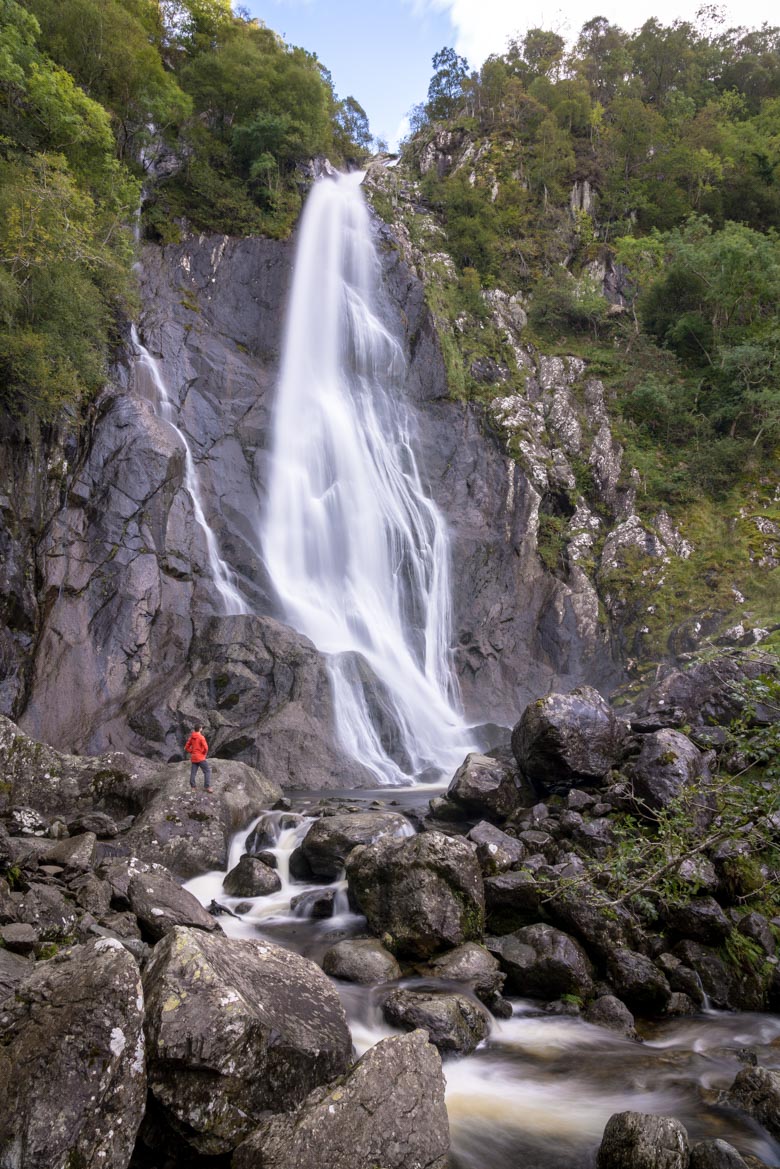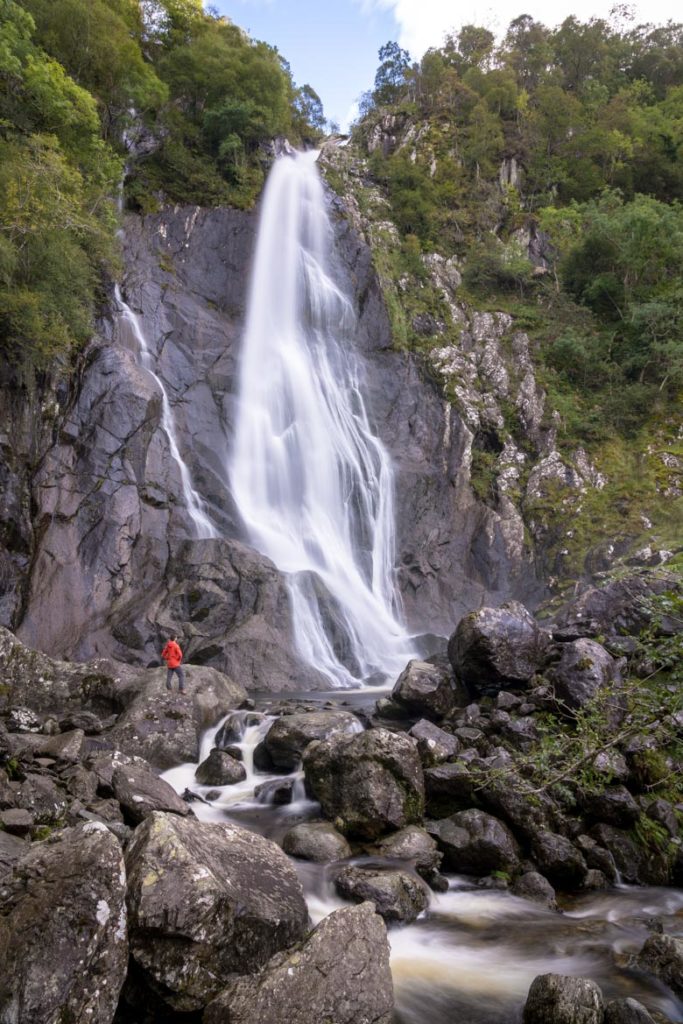 One of the few benefits of the rainy Welsh weather is that the waterfalls are in full flow. Some of the best waterfalls in the country can be found in North Wales and draw crowds all year round, but are best witnessed in winter.
Places like Aber Falls just off the North Welsh coast and Swallow Falls in Betws-y-coed are super popular spots with a relatively short hike to get to the mighty waterfall.
If you're heading to Aber Falls, you can read all about it here in our Aber Falls guide.
Check out Winter Wonderland in Cardiff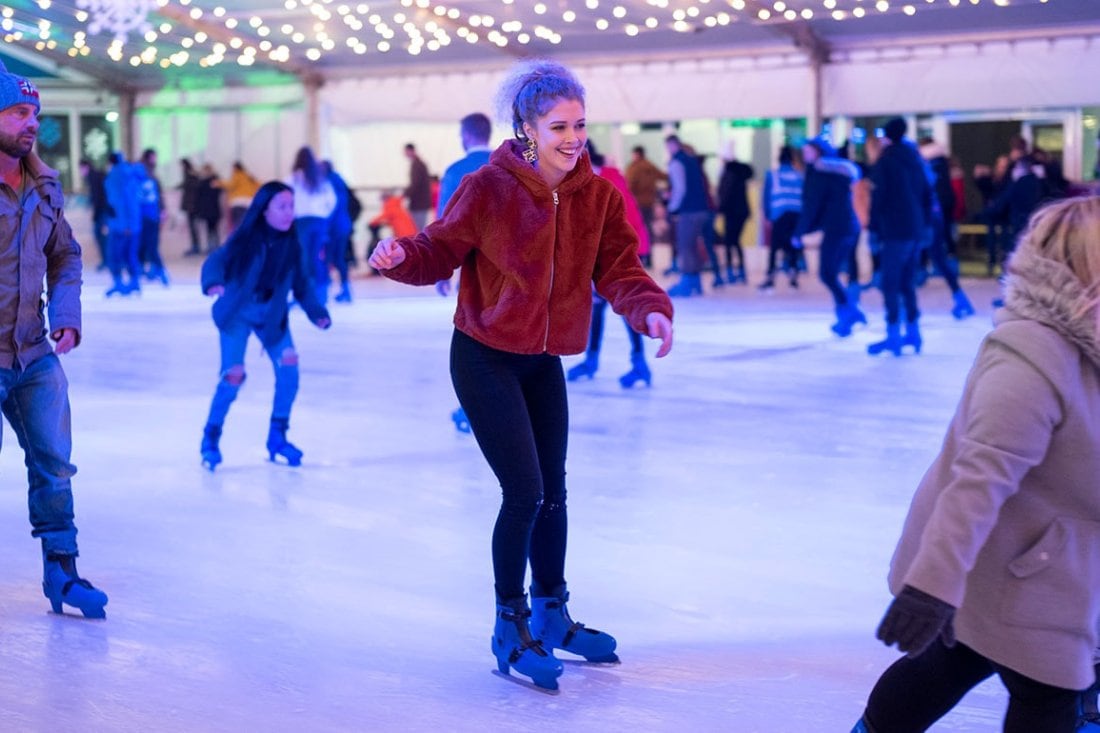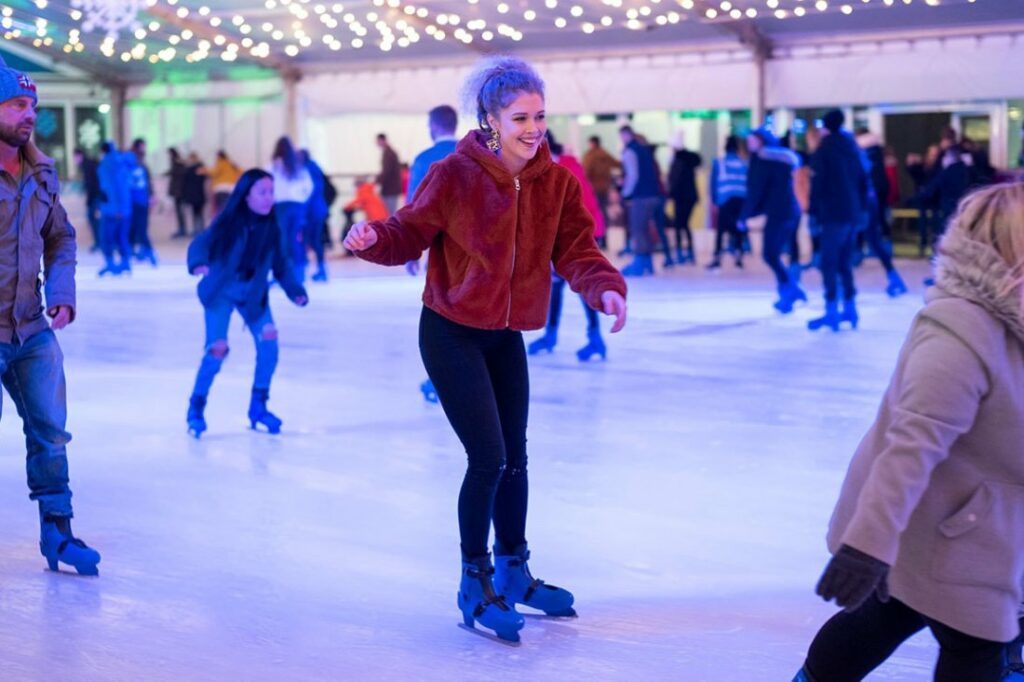 Want to feel the Christmas cheer? In November and December, the centre of Cardiff gets transformed into a Winter Wonderland. From ice skating rinks to mulled wine stalls to Santa experiences, there's a little something for everyone to enjoy.
It's a super popular attraction and is perfect if you're traveling to Wales with a group of friends and want to have a festive time, this is a must-visit.
Learn to ice climb at the National Outdoor Centre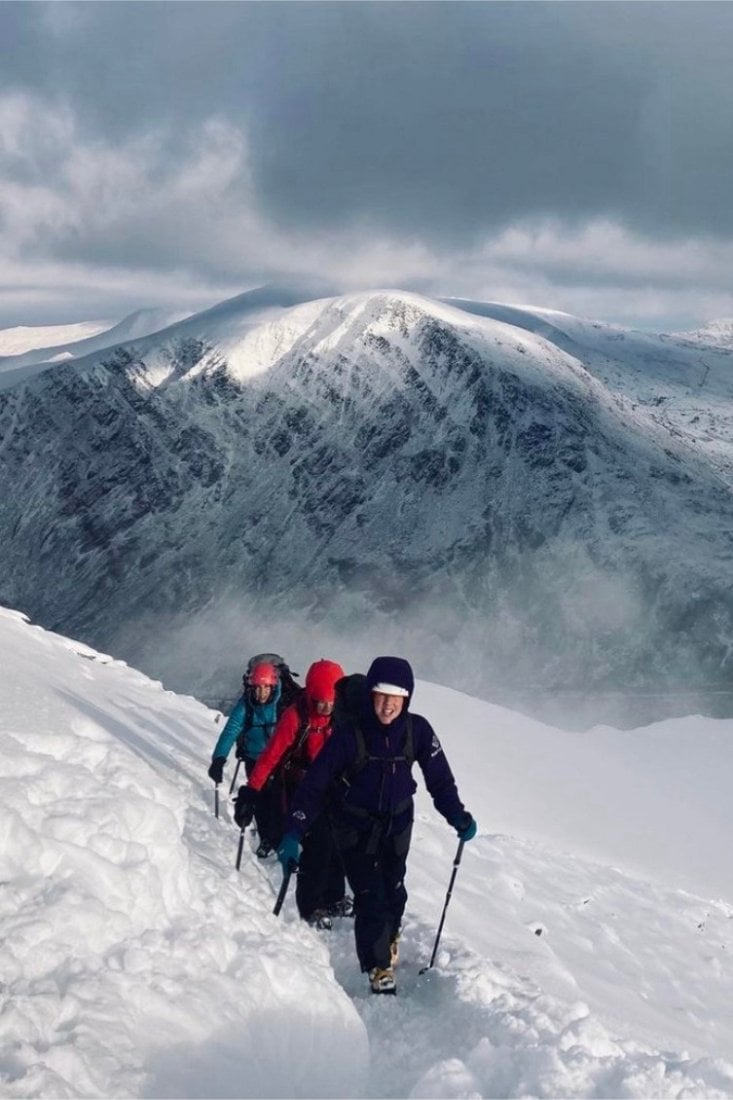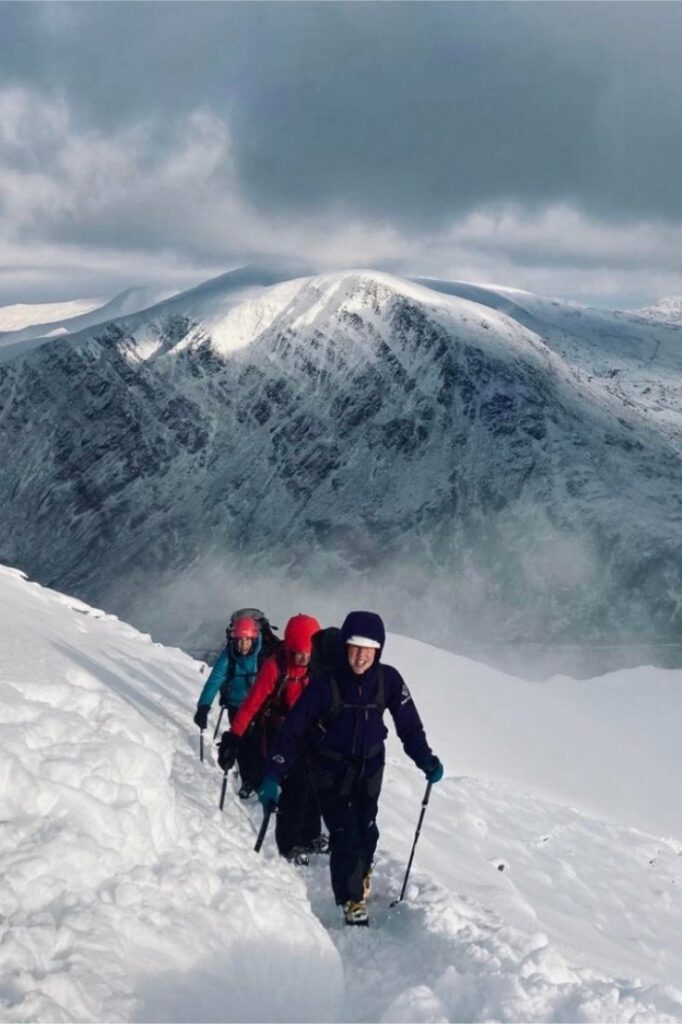 If you want to come back from your Welsh winter getaway with a cool new skill, I've got an amazing one for you right here. The National Outdoor Centre, Plas y Brenin in Capel Curig in Snowdonia (Eryri) offers winter outdoor courses, such as winter mountain guiding and ice climbing throughout the season.
With so many snowy mountain peaks, ice climbing is an increasingly popular Welsh winter activity, but it's not without its risks, so make sure you go on one of Plas y Brenin's amazing courses.
Discover Welsh history at Cardiff Castle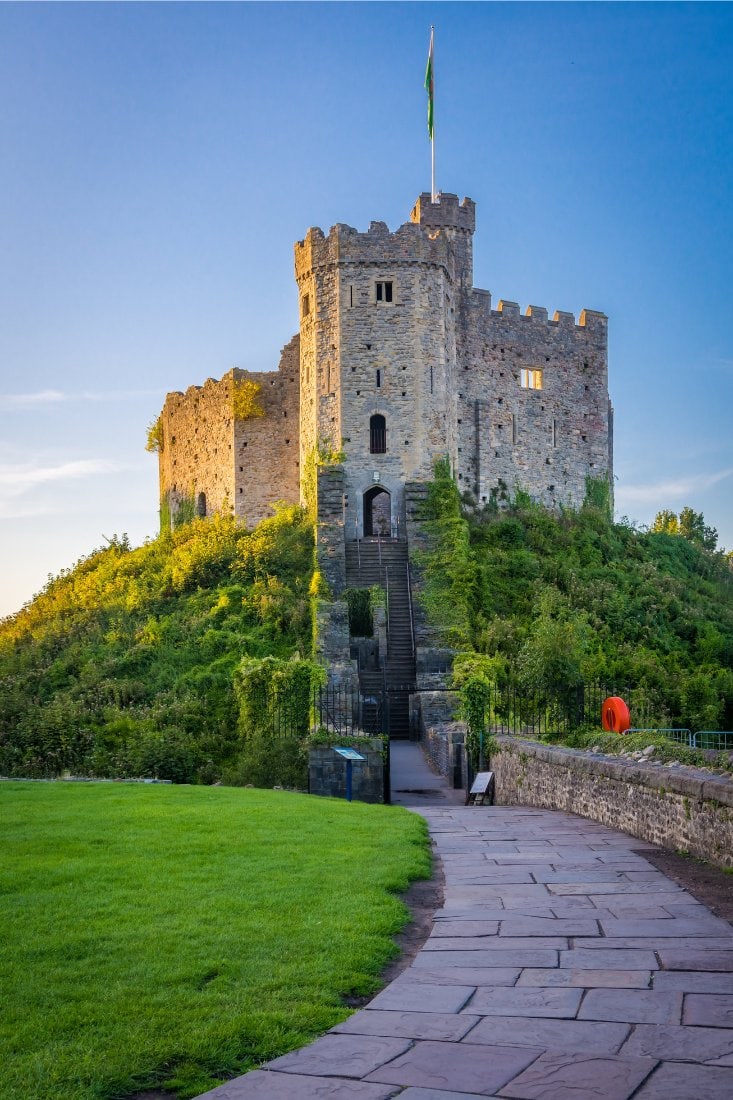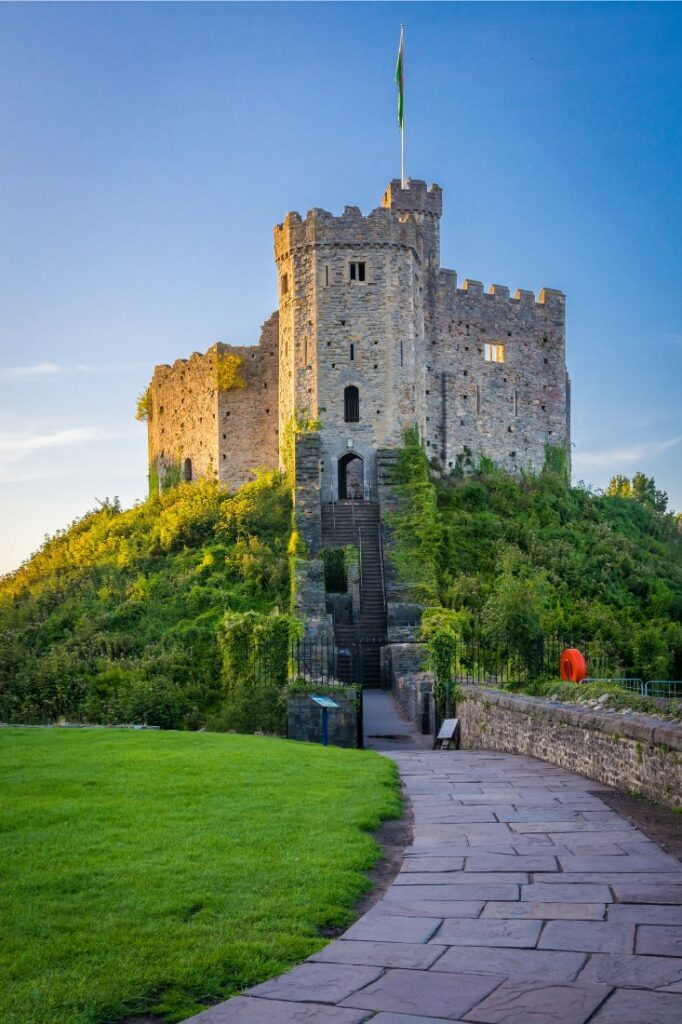 Want to dive into history in the heart of the Welsh capital? The unpredictable Welsh winter weather is the perfect time to visit the historic Cardiff Castle. Harking back as far as the 11th century, there are so many stories surrounding this fortification, all of which you can discover on a guided tour. 
Inside, all the rooms are amazingly decorated with period pieces, and there's even an armory to explore if you're into military history!
Explore the colourful village of Portmeirion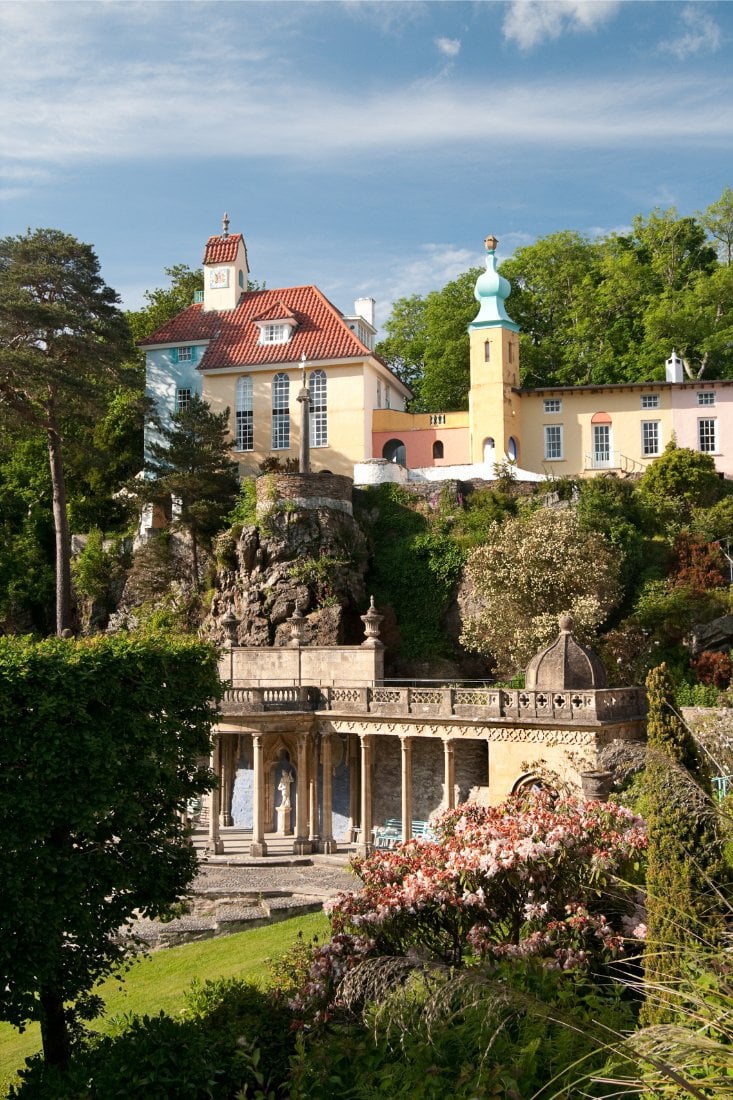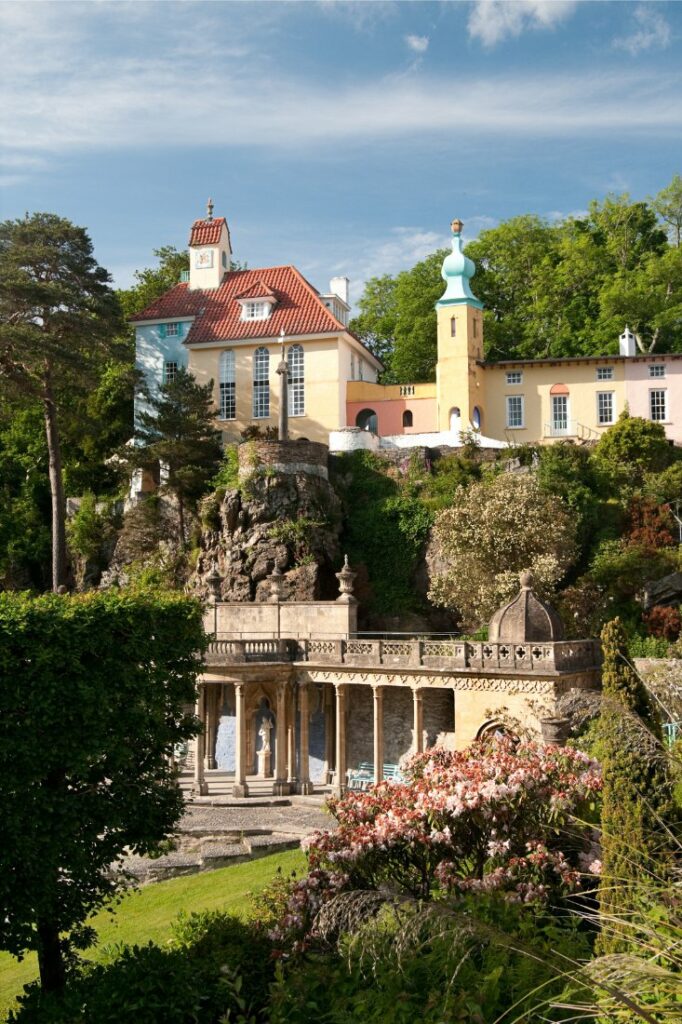 Sometimes we sadly can't make it out to southern Italy, but what if I told you that there's a village in North Wales that will make you think that you're in Cinque Terre? Well, the village of Portmeirion was the passion project of Sir Clough Williams-Ellis who wanted to bring the colourful Italian flair and architecture to North Wales.
With landscaped gardens, bright buildings, and plenty of amazing cultural tours around the local area, it's a great day trip if you're in the Snowdonia (Eryri) area.
Hike along the Wales Coastal Path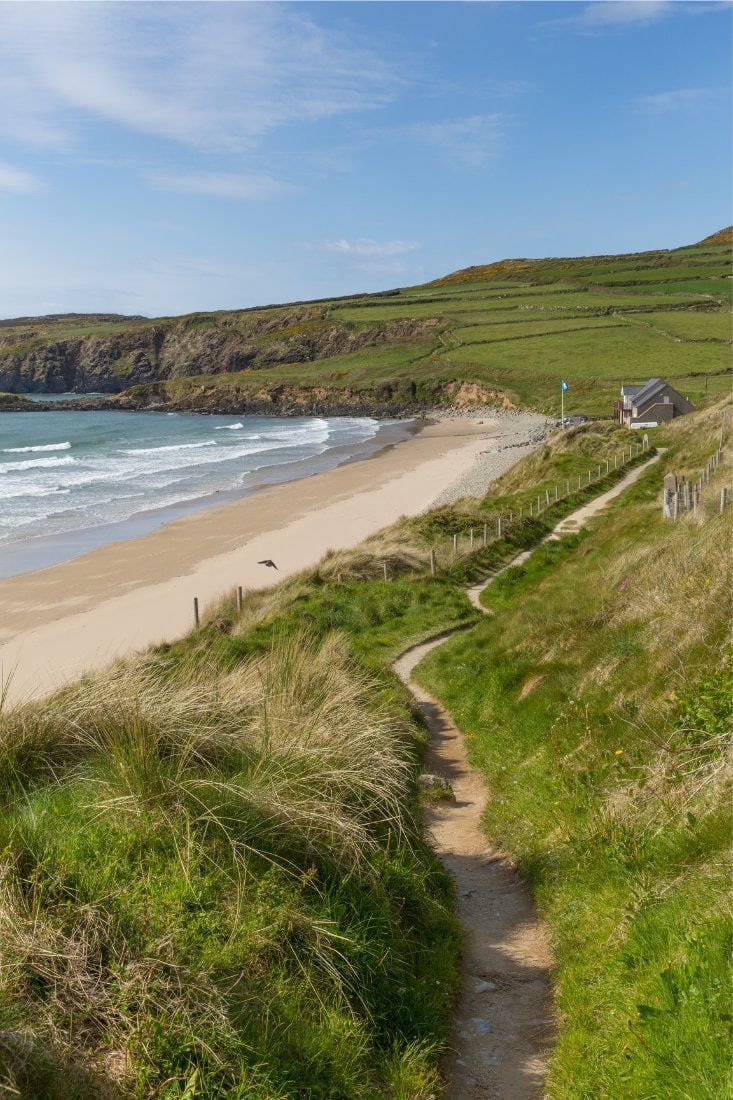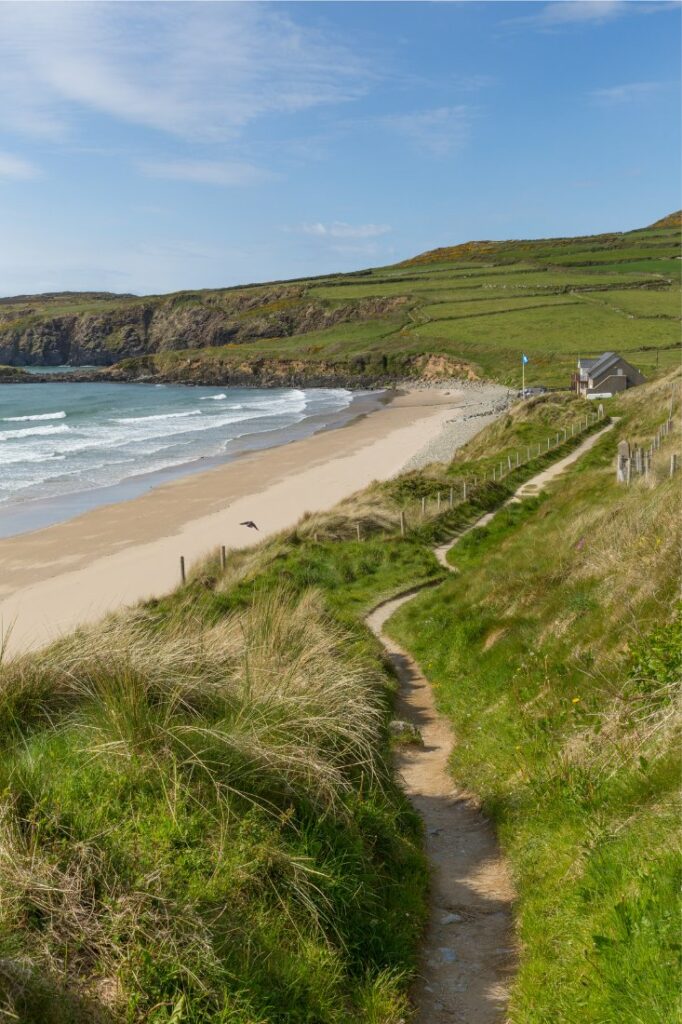 If you want to check out an amazing multi-day hike but don't want to freeze in the icy peaks of Snowdonia (Eryri), check out the stretch of the Wales Coastal Path that goes around the Llyn Peninsula. Branching off North Wales, the Llyn Peninsula has a ton of gorgeous towns and beaches, and actually has its own microclimate that makes it seem warmer than it is.
You can hike a stretch for a day and loop around on the road, or you can put together a multi-day itinerary and explore more of the area.
Discover Welsh whiskey at the Penderyn Distillery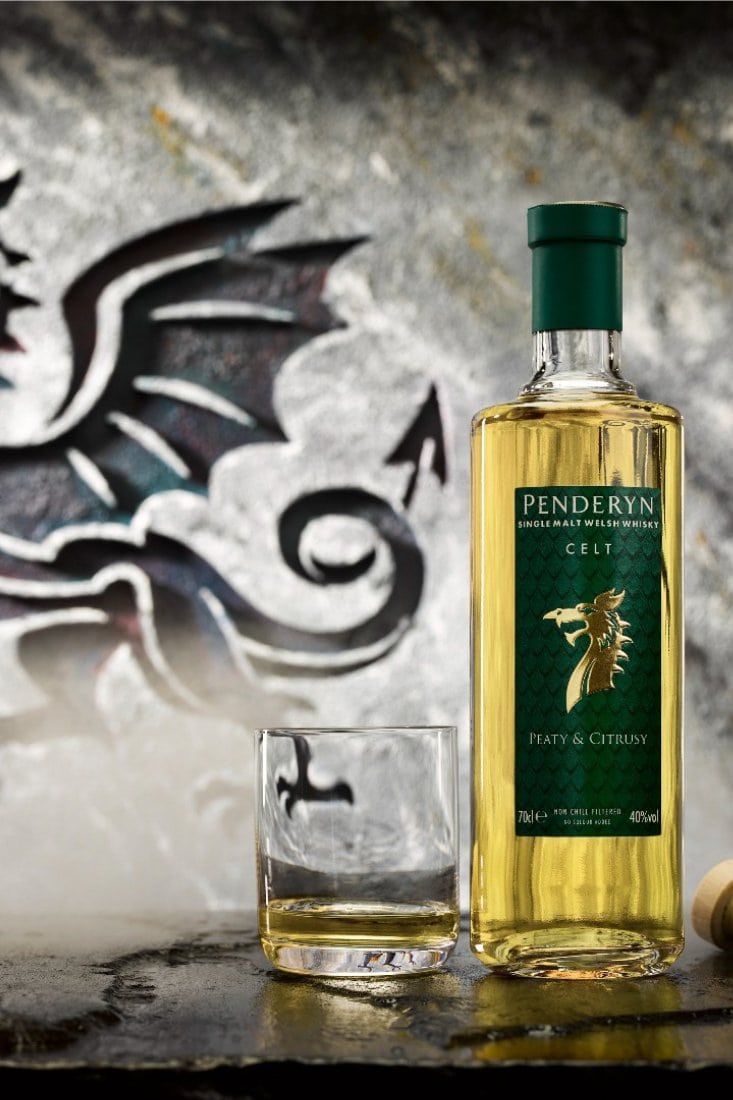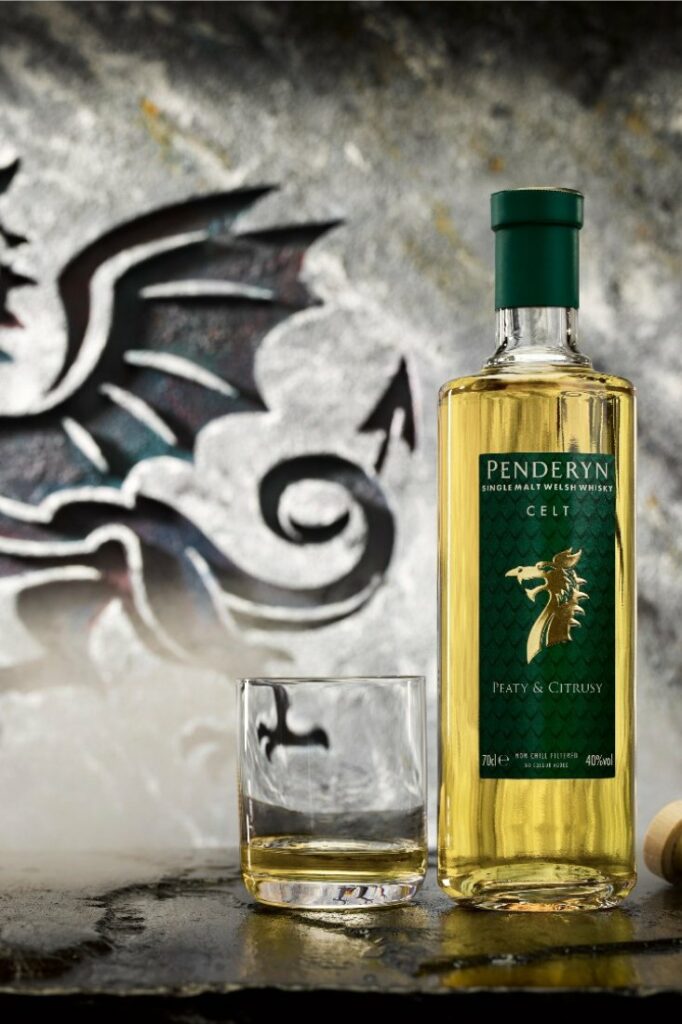 In need of a winter warmer or hot toddy? Head to the Penderyn Distillery in the Brecon Beacons (Bannau Brycheiniog) for a tour of the oldest Welsh whiskey distillery.
To this day, it's the only Welsh distillery that produces a single malt! Take a tour of the distillery, learn about the process, and end your trip with a delicious taster or two in the bar!
---
So there you have it, the best things to do in Wales in winter. What are your favourite things to do in Wales during the cold season? Let me know in the comments below and I'll be sure to check them out!
Like this blog post? Then Pin it for the future!