From wild walks and hikes, to mind-blowing events in the cities, Scotland in winter is full of great things to do – just remember to wrap up warm!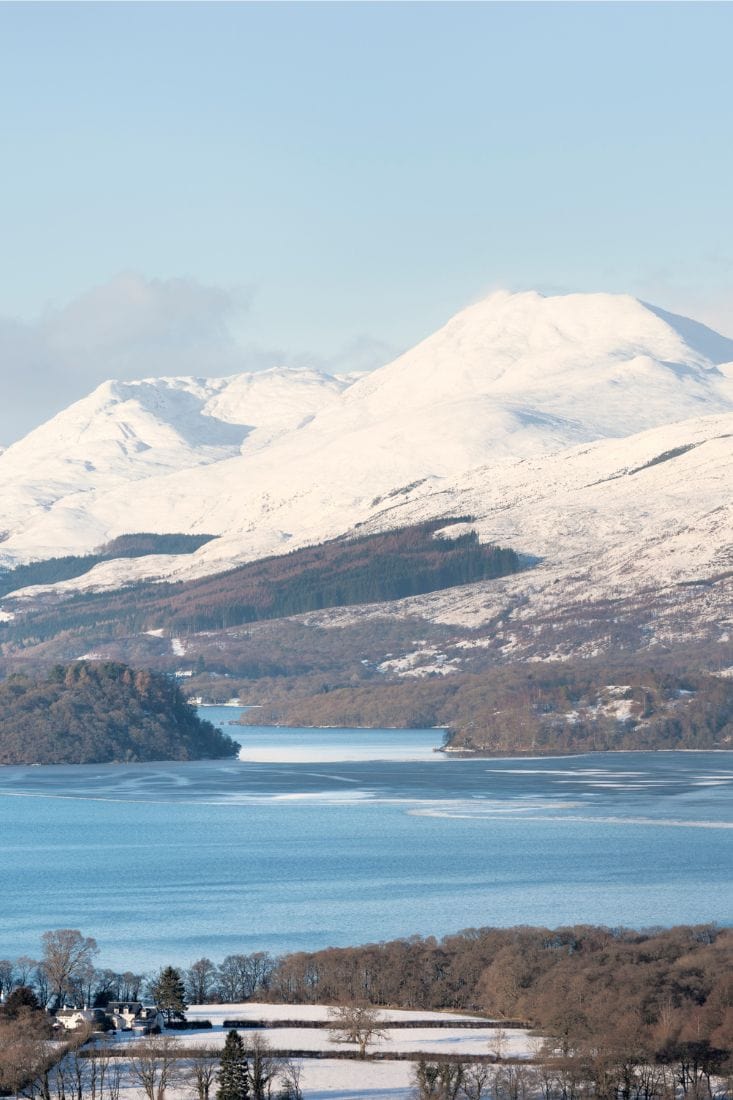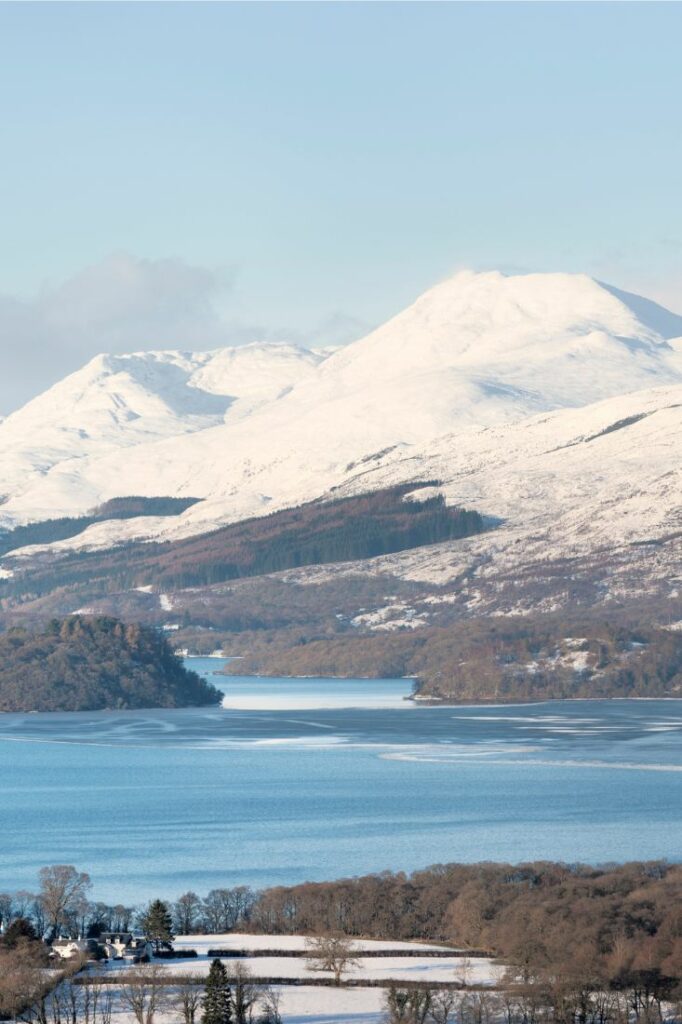 If you love exploring the great outdoors, then warming up by a cosy log fire, then Scotland in winter is the place for you! Whether you want to hit the slopes with some fresh snow, take part in massive cultural festivals, or see nature at its finest, you need to visit Scotland during the winter months.
Some of the best-loved Scotland winter activities take place out in nature. Personally, I love wrapping up in a huge coat and gloves for a snowy hike or for a ski session, before heading to a local pub to sit by a roaring fire and sip a wee dram of whisky. Sounds festive, right?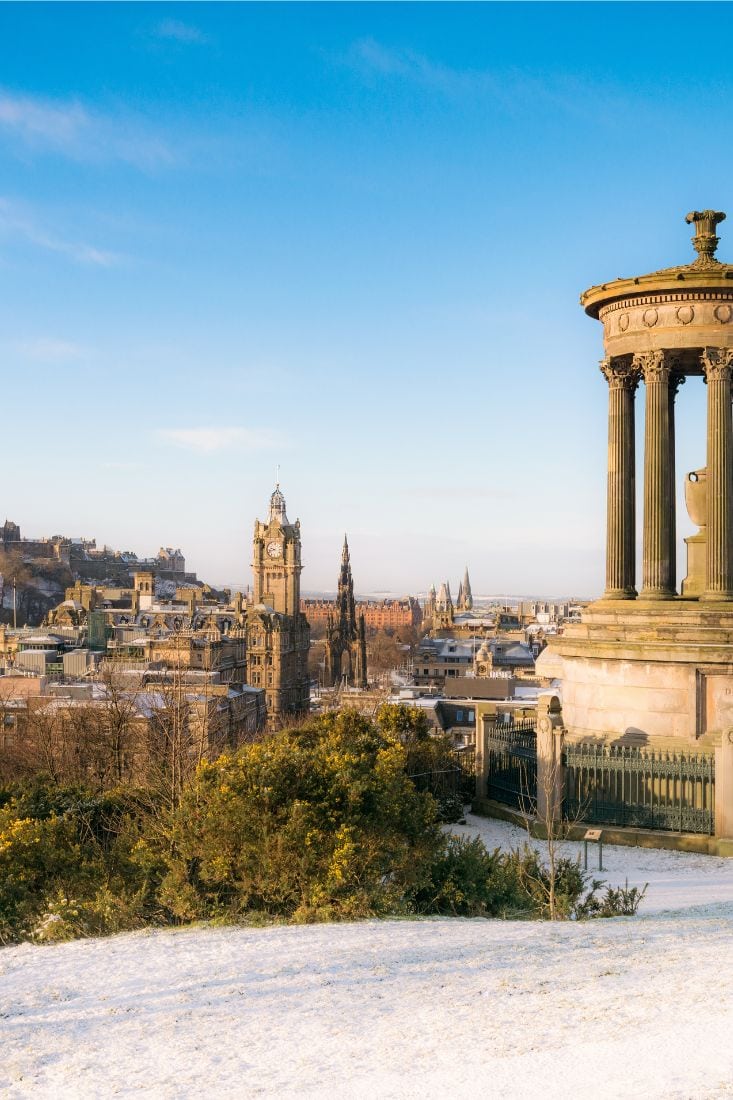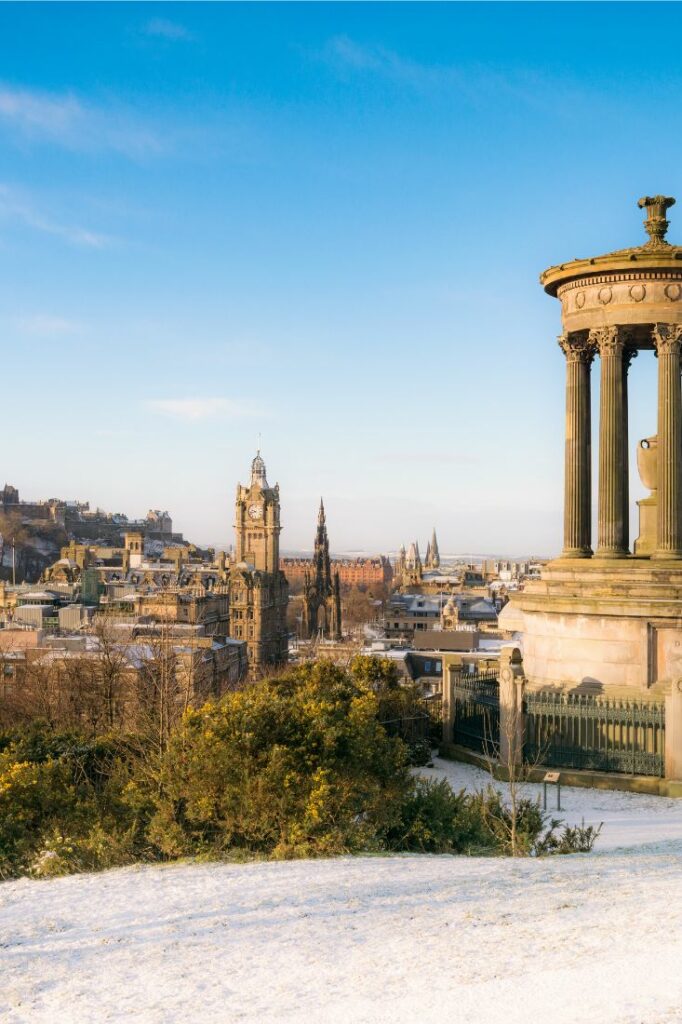 From diving into Viking festivals in the Shetland Island or learning a new snow sport in Glencoe, to celebrating Scotland's most famous poet in Edinburgh, I know you're going to find a winter activity in Scotland that you absolutely love.
So, let's dive right in and check out some of the best things to do in Scotland in winter.
If you're planning a visit for a different time of year, don't miss our guide to the best things to do in Scotland in summer, our top picks for autumn and our favourite places to visit in Scotland in spring.
---
Scotland winter weather
There's no getting around the fact that Scotland in winter is cold. In fact, you can expect highs of 5°C (41°F) – yep that's the high… so you'll need to pack all your winter warmers! You're likely to encounter some snowfall during the winter months, with around 10-20 snowy days throughout the season. This rises to an average of 40 snowy days if you're up in the Highlands where the ski resorts are.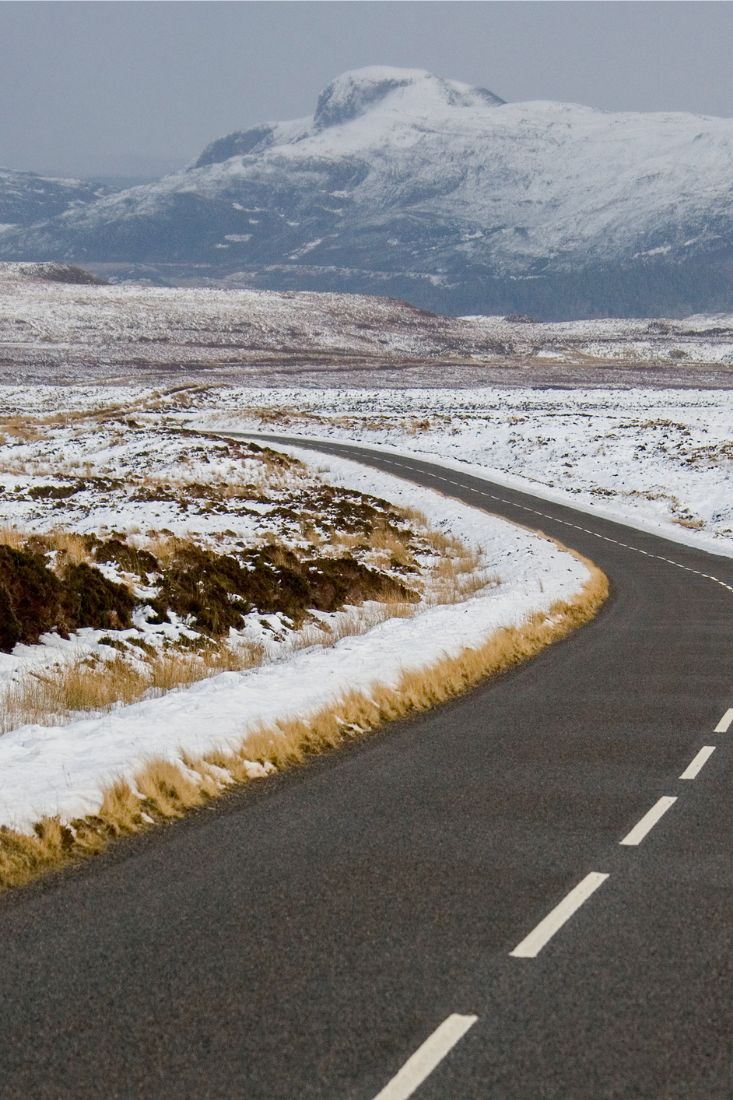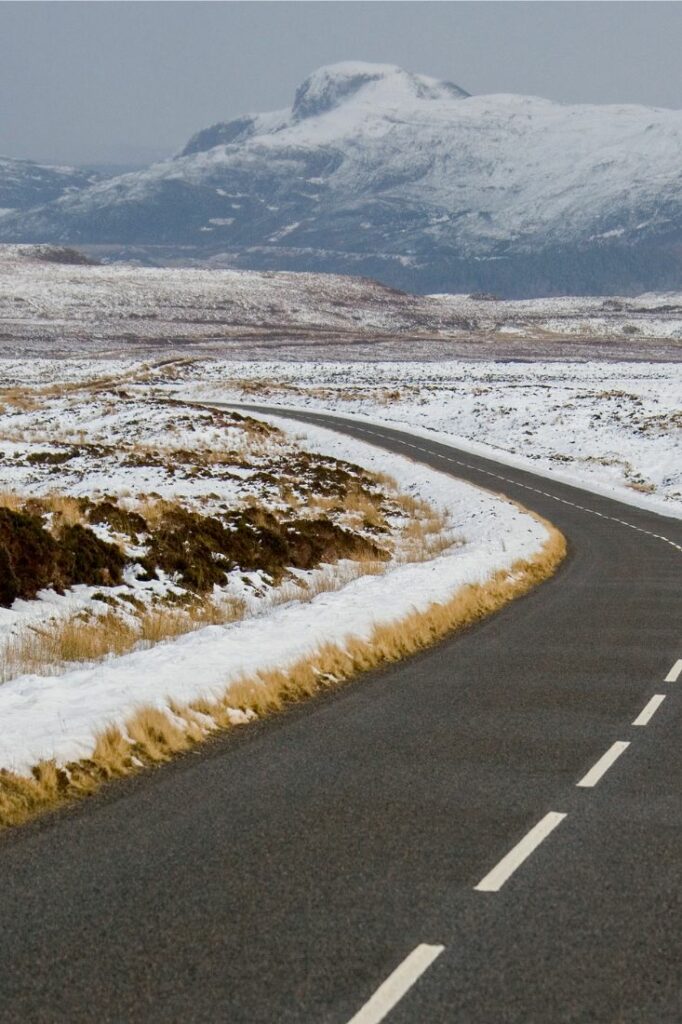 ---
Best things to do in Scotland in winter
Welcome in the New Year at Hogmanay
If you find yourself in the Scottish capital around New Year's Eve, you're in for a treat. Honestly, I think Hogmanay is one of the best New Year's celebrations around. With tons of fireworks, music, ceilidhs, drinking, and just general fun, it's the perfect way to welcome another year.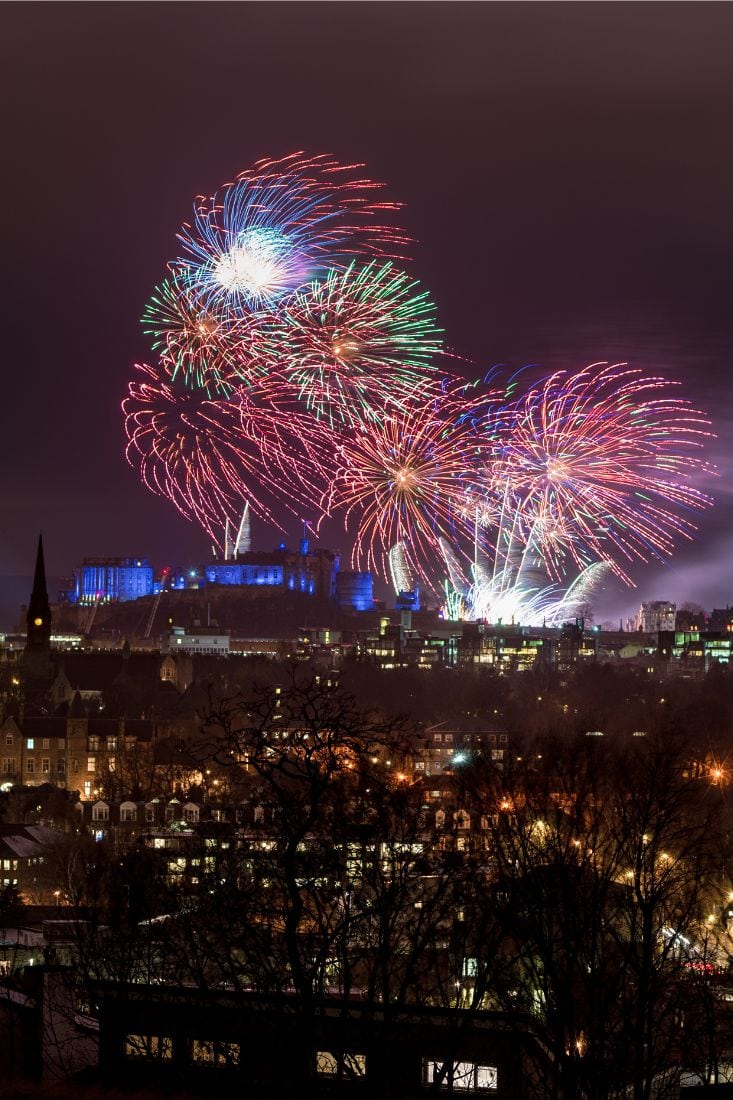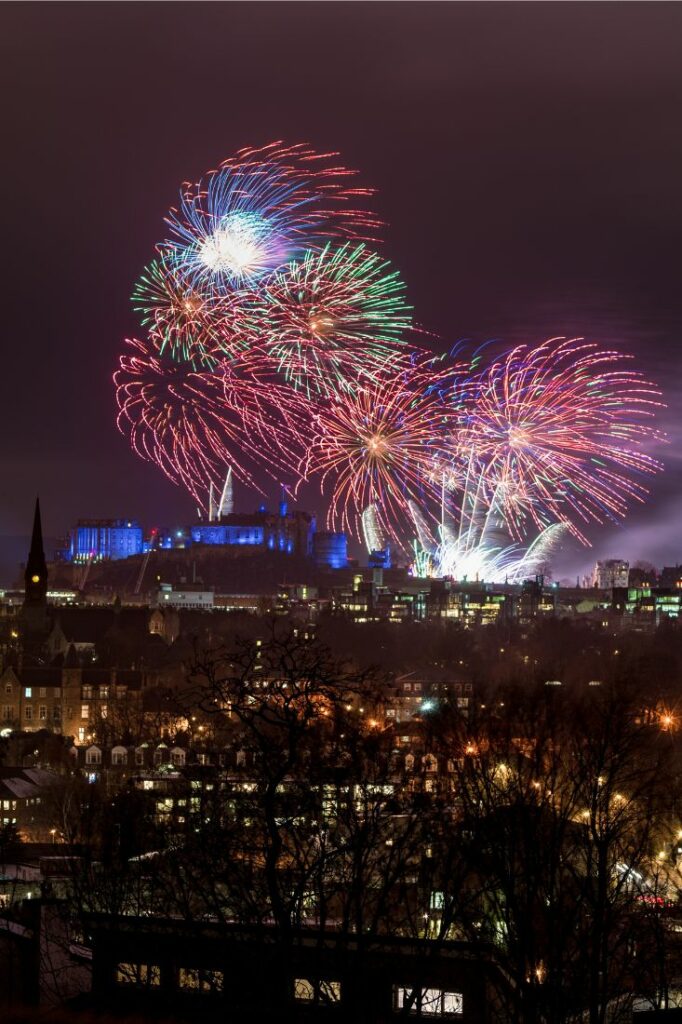 Be aware that prices for accommodation do go through the roof around Hogmanay so it's best to book as early as possible.
Check out the slopes at the Cairngorms National Park
One of the best Scotland winter activities in skiing. Yes, you can absolutely ski in Scotland, and the Cairngorms National Park is one of the best places to do it! In fact, Cairngorm Mountain is commonly listed as the best ski area in Scotland for beginners.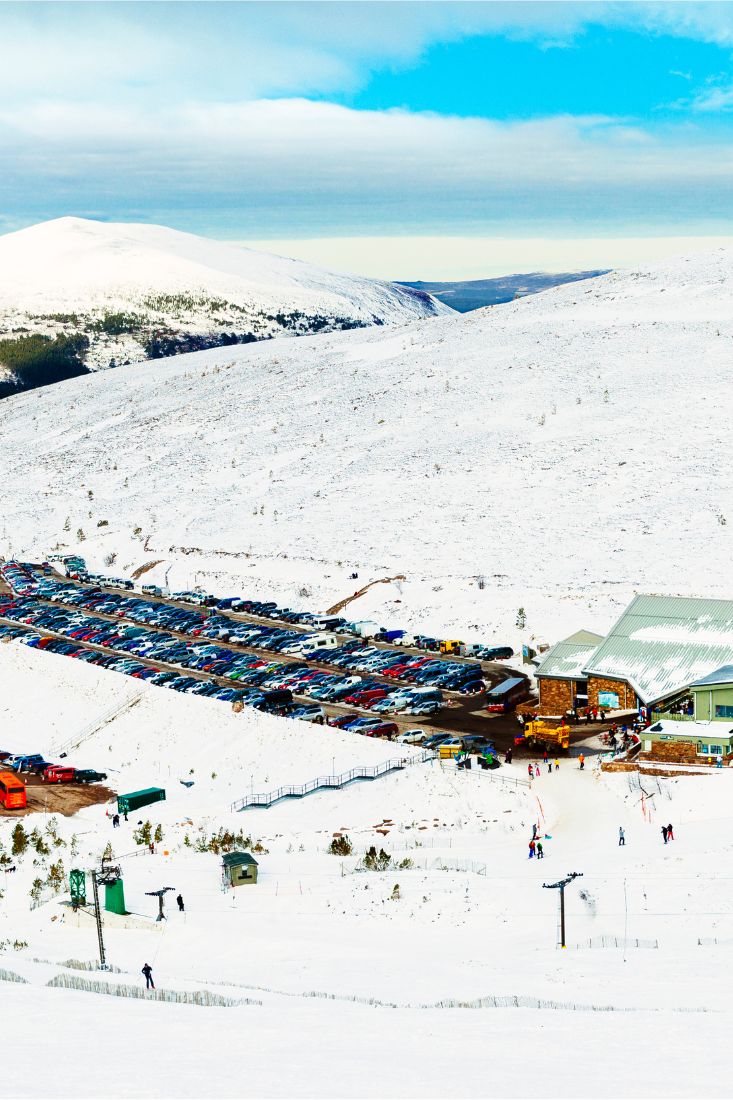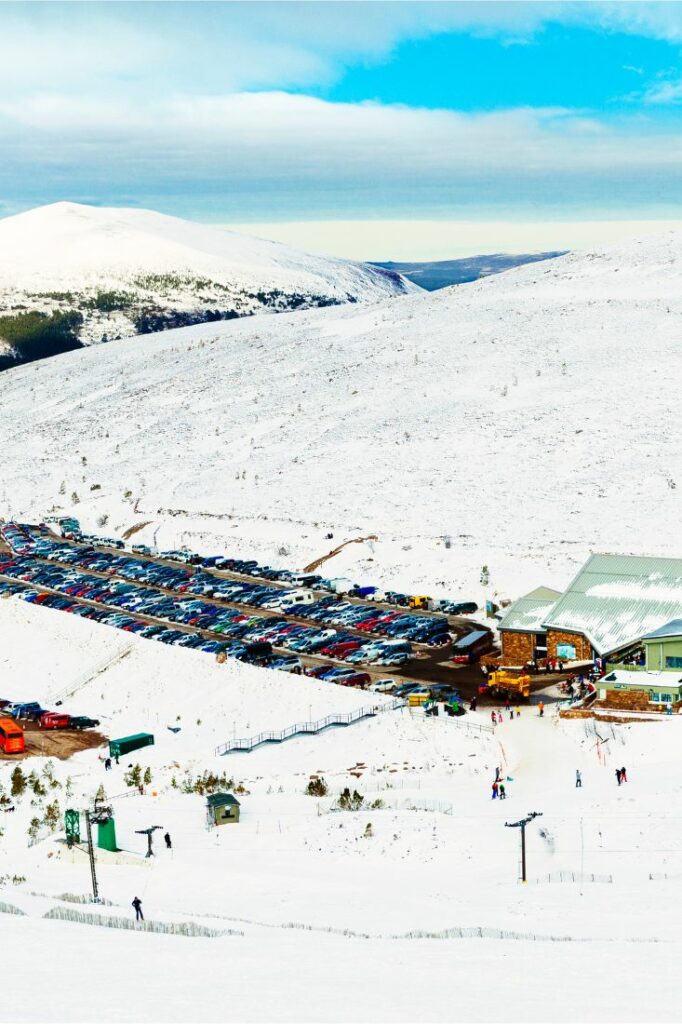 So, whether you're a complete novice or you want to get some time on the slopes in the UK, January and February are both great months for skiing in Scotland.
Celebrate Burns Night in Edinburgh
Are you going to be in Scotland around the 25th of January? Well then, you're going to have a front-row seat to Burns Night, celebrating Scotland's most famous national poet, Robert "Rabbie" Burns.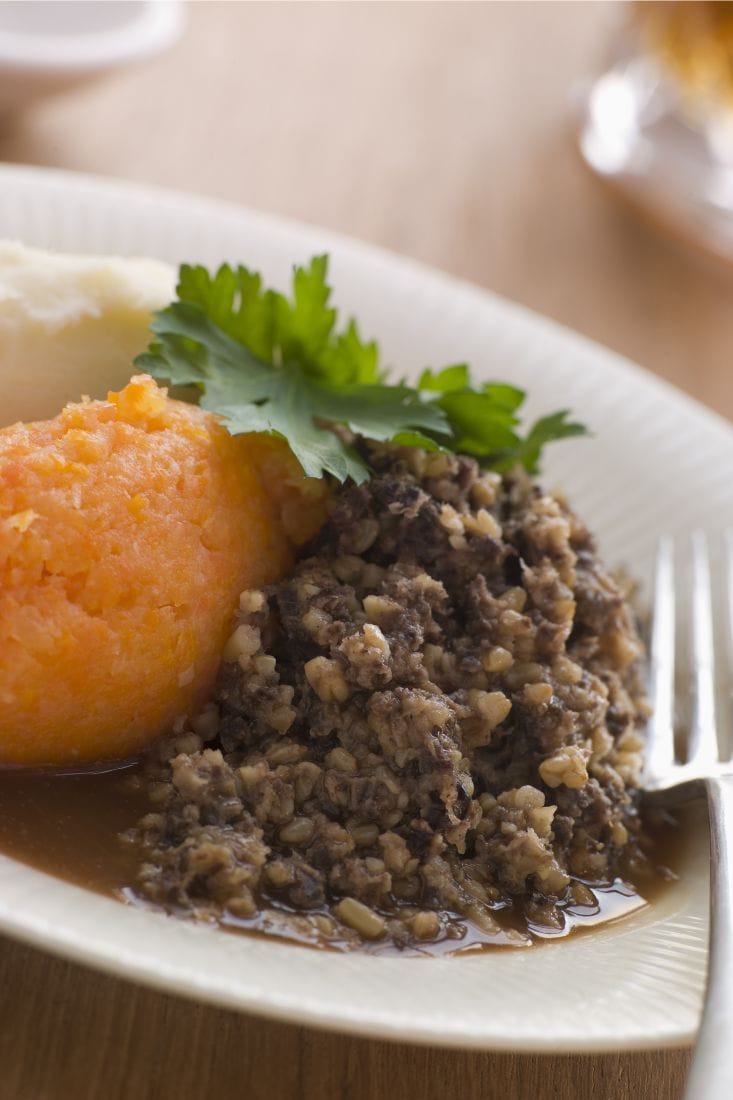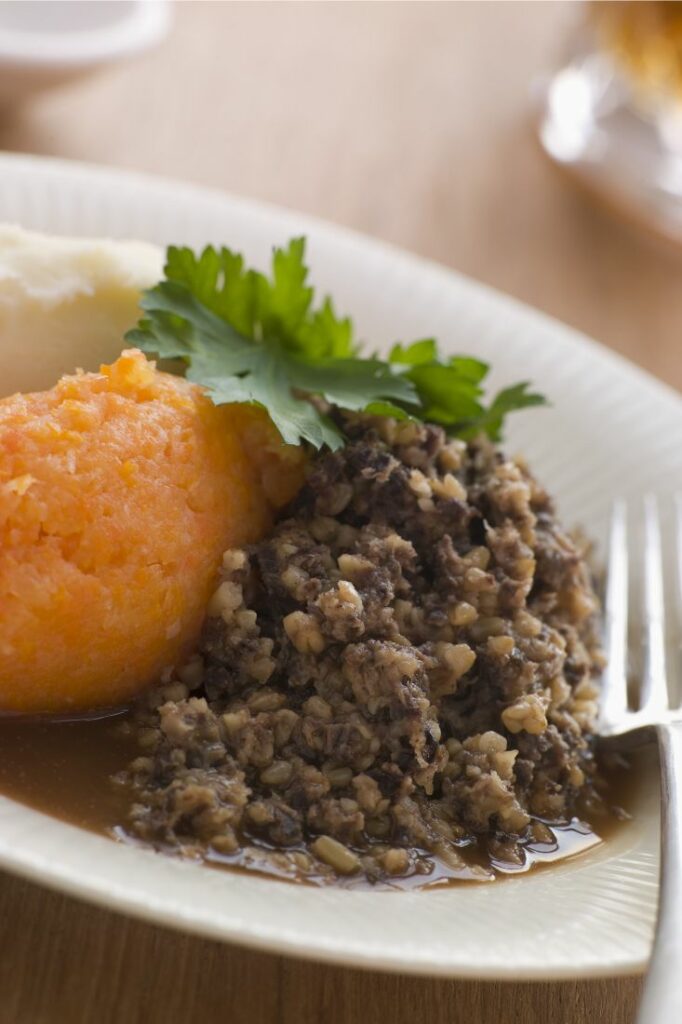 Burns Night is all about celebrating Scottish traditions, from festive ceilidhs to eating your weight in haggis, neeps, and tatties. Wash it all down with some classic Scotch and you're going to be celebrating like a local in no time.
Experience the Northern Lights in Glencoe
You might not be aware, but you actually can see the Aurora Borealis in Scotland in winter! The general rule of thumb is that the further north you go, the greater your chances are.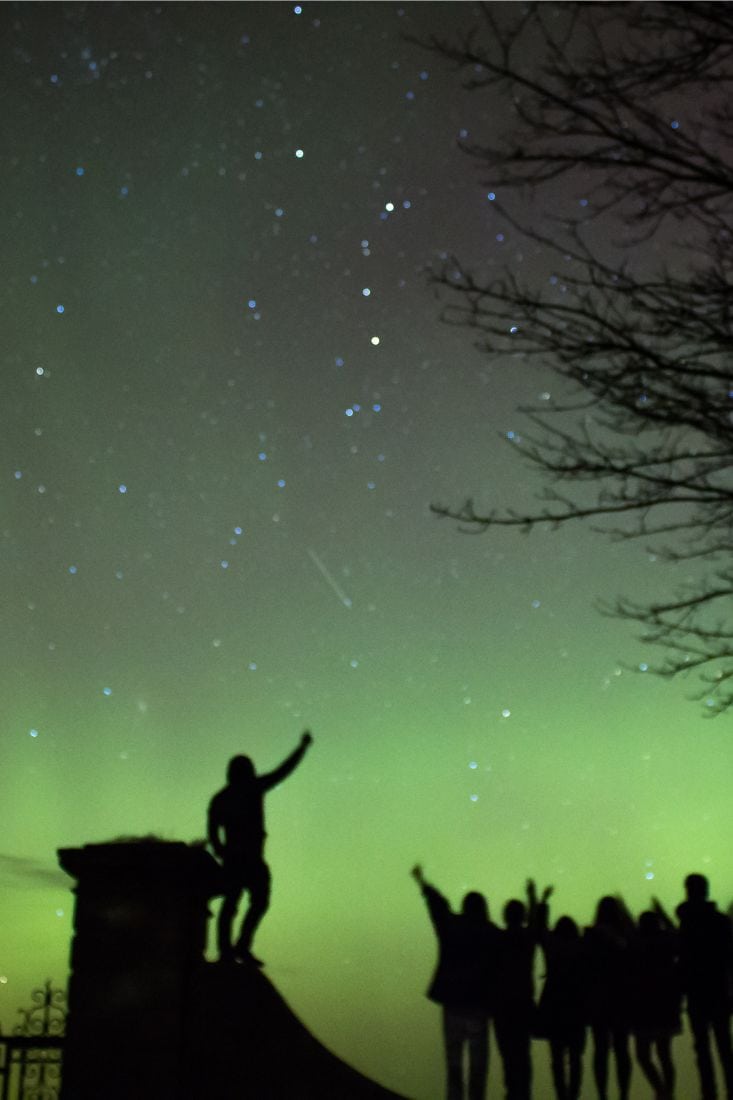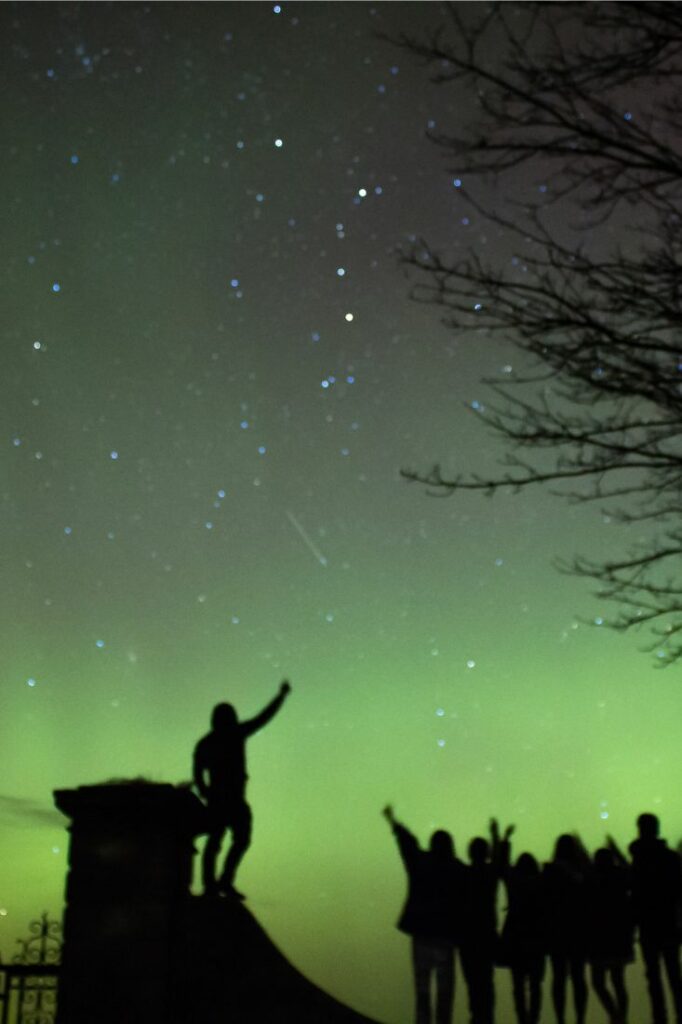 That being said, Glencoe in the Scottish Highlands is consistently one of the best places to see the Northern Lights in Scotland in winter. That's because there's pretty much zero light pollution for miles around and the higher altitude means that on a clear night, you've got an unobstructed view of the Aurora!
Get in the festive spirit at Glasgow's Christmas Markets
Want to get in the festive spirit? Head to Scotland's second city, Glasgow during November and December for their amazing Christmas Markets. Glasgow's well known for its art scene and architecture so it's the perfect backdrop for a winter getaway.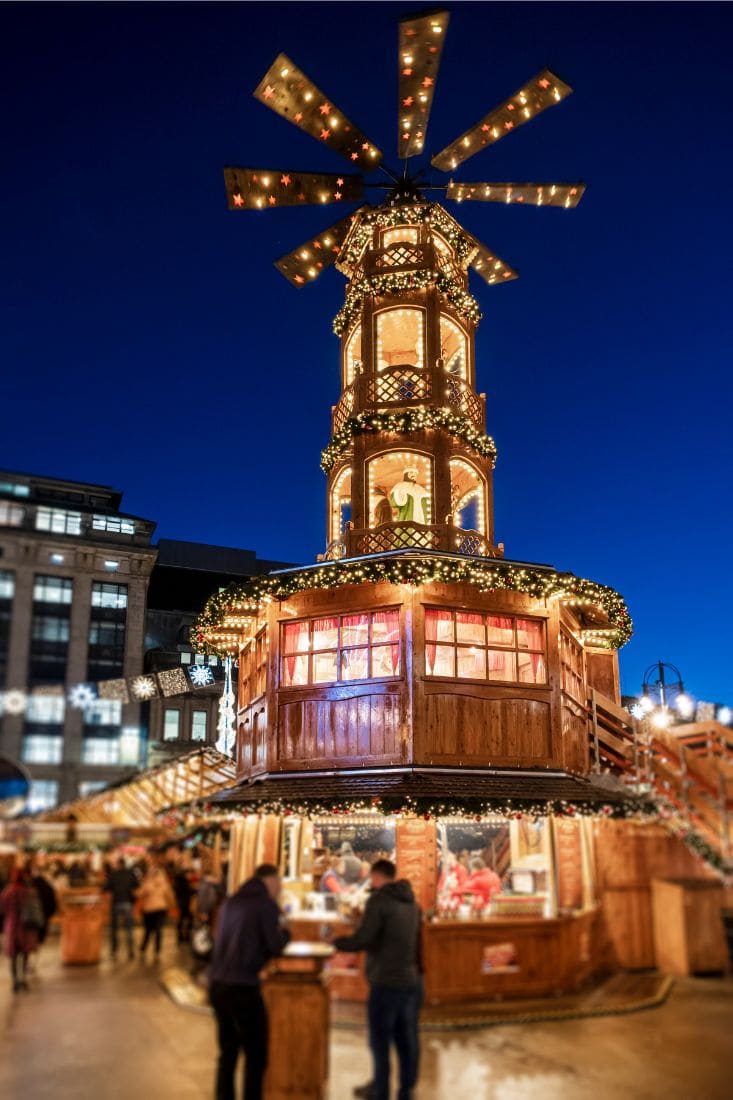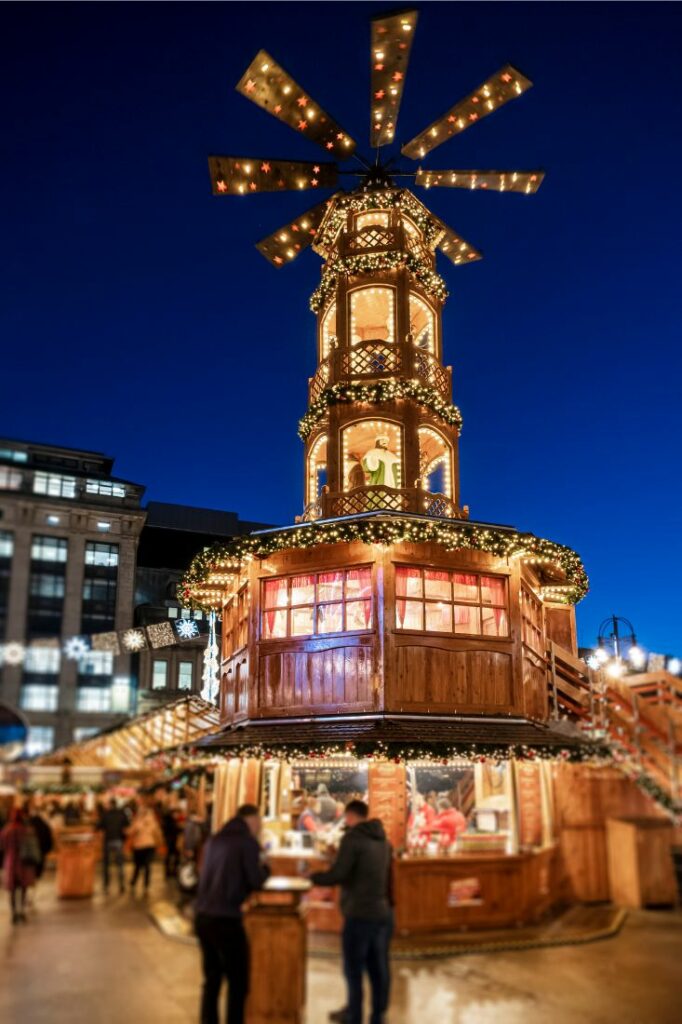 Indulge in a big mug of mulled wine, get a bratwurst or bag of candied almonds, and wander around the stalls in the evening. It's an ideal way to get in the Christmassy mood!
Check out the Up Helly Aa Viking festival in the Shetland Islands
Now, if you're an intrepid enough explorer to travel up to the Shetland Islands in the far north of Scotland during winter, you'll be rewarded with a festival like no other. As the Shetlands used to be home to Vikings, there are festivals and traditions that celebrate that culture.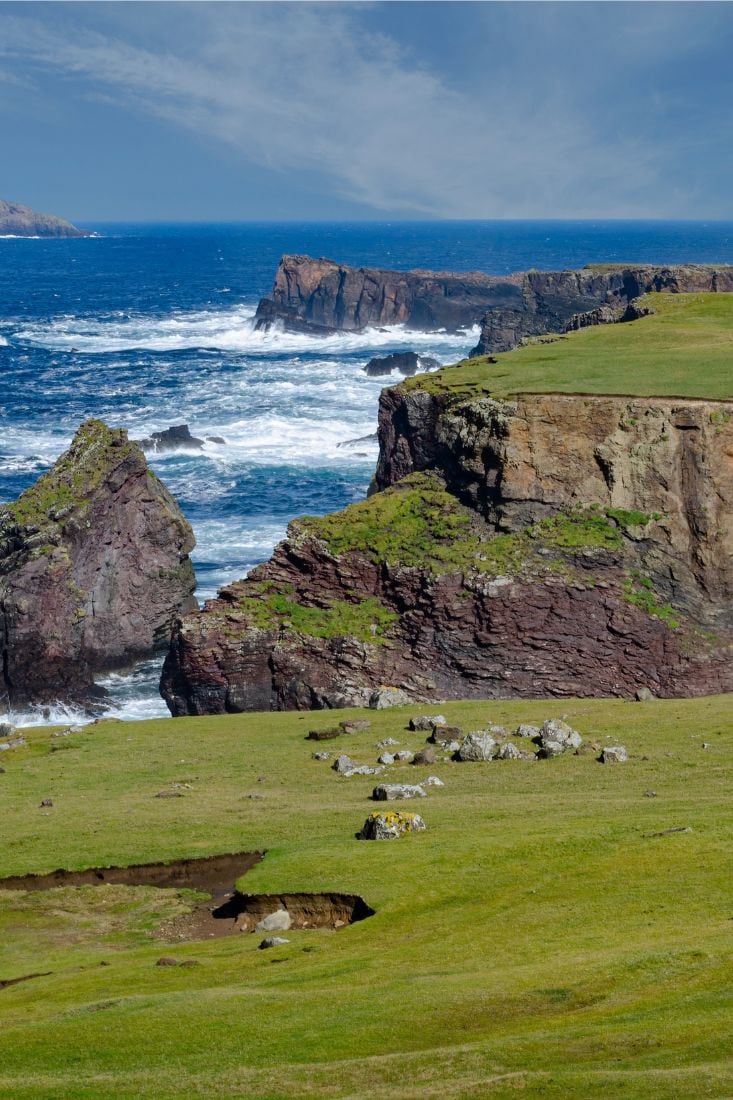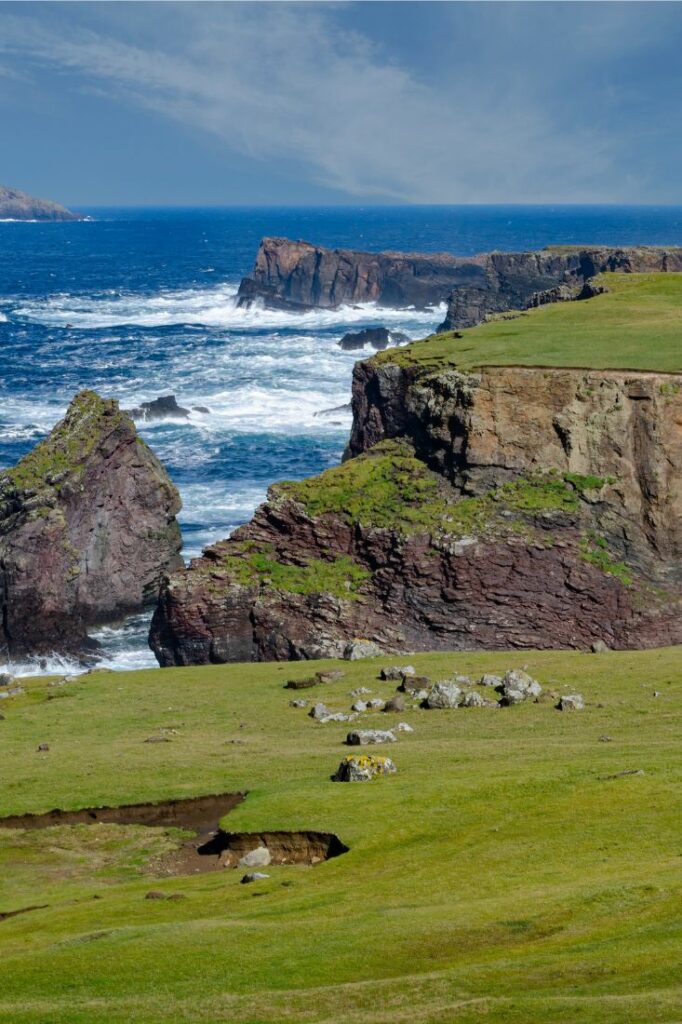 There's no Scottish Viking festival better than Up Helly Aa, held in Lerwick on the last Tuesday in January. With huge fire displays, processions, music, dancing, and drinking, it has to be seen to be believed!
Try snowshoeing in the Scottish Highlands
If you're not keen on skiing or snowboarding and want to try a less intense snowsport, why not try out snowshoeing in the Scottish Highlands? Snowshoeing is a sport popular in the US and in Europe. You just clip the grippy contraption onto your boots. Once on, you can explore snowy hiking trails with relative ease.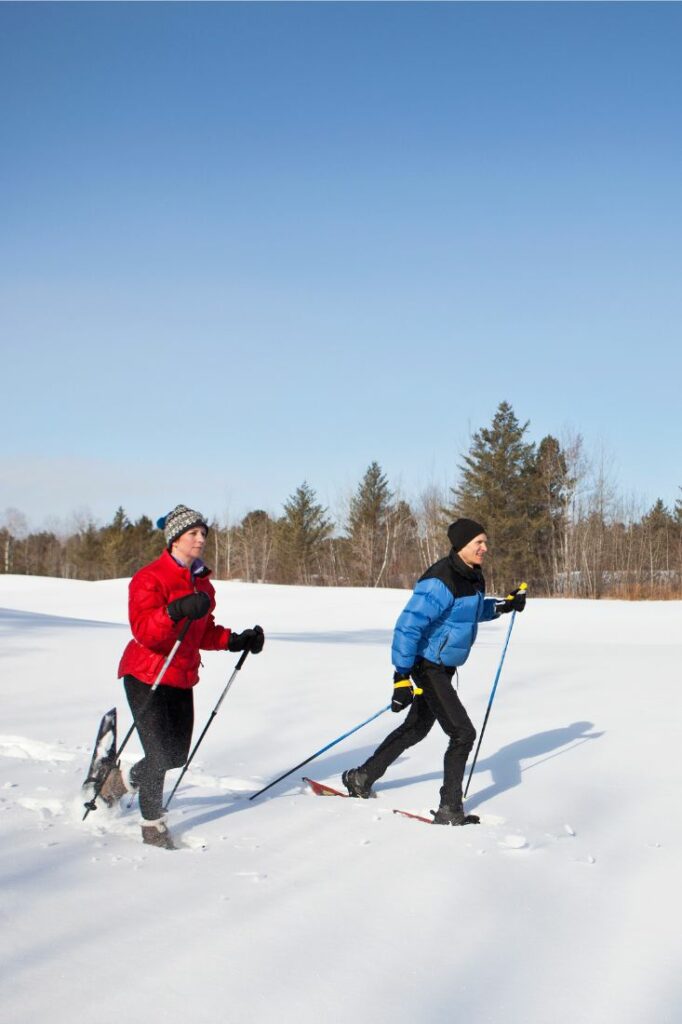 There are popular and established snowshoeing trails all around the Scottish Highlands, including around Glencoe and near the base of the mighty Ben Nevis!
Enjoy a winter road trip on the West Coast
Now, you might not think that winter is the best time for a road trip through Scotland, but it can be pretty liberating to see the natural beauty without the crowds. Snow can be an issue, so pop on some winter tyres or bring some snow chains with you. If you stick to coastal routes, you're less likely to have issues.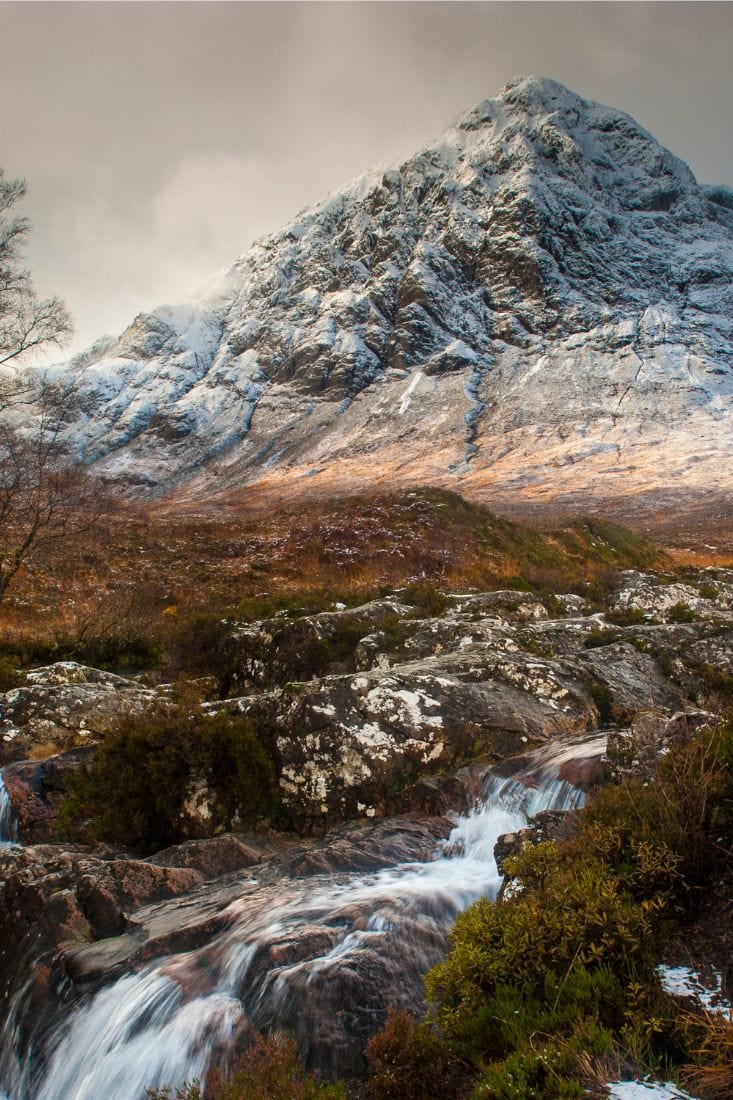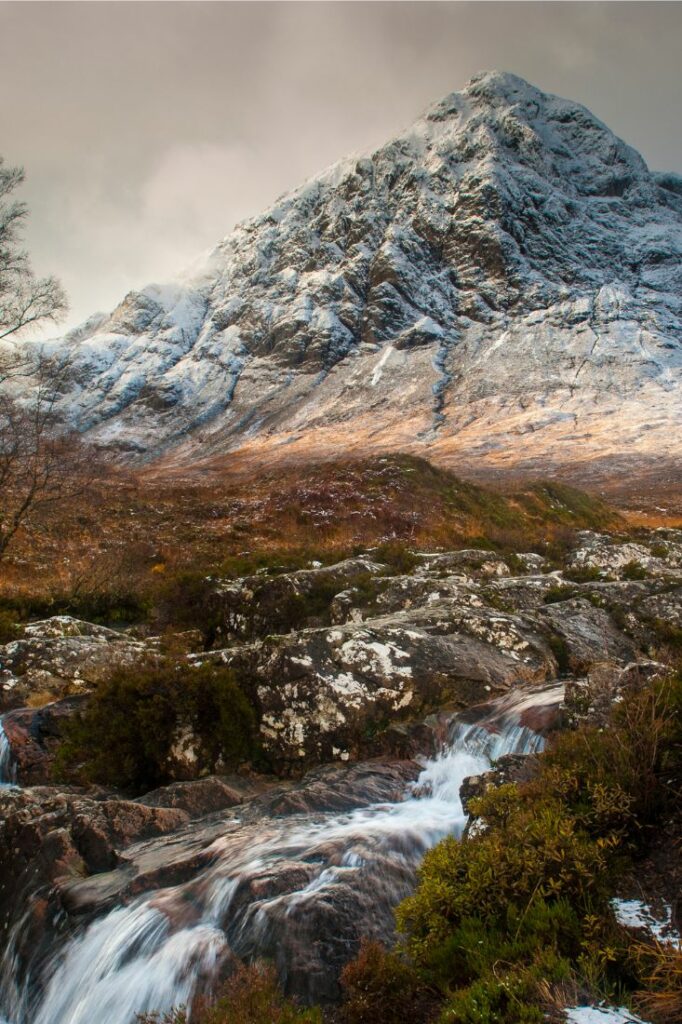 The west coast of Scotland includes places like Fort William, Glencoe, Oban, and the Western Islands like the Inner Hebrides. These are all beautiful spots to visit, especially with a dusting of snow on the tops of the mountains!
Dive into history at Edinburgh Castle
If you're staying in Scotland's beautiful cities, why not dive into some history and culture? The beautiful Edinburgh Castle is considered one of the best Scotland winter activities and is perfect for a rainy day.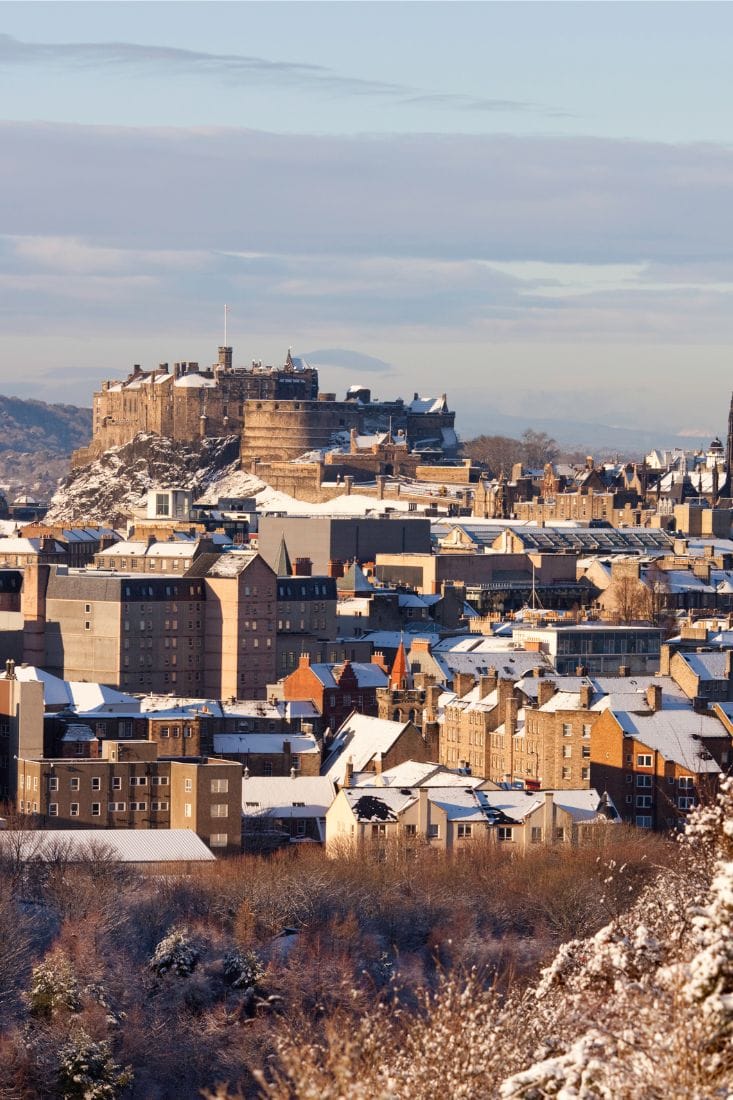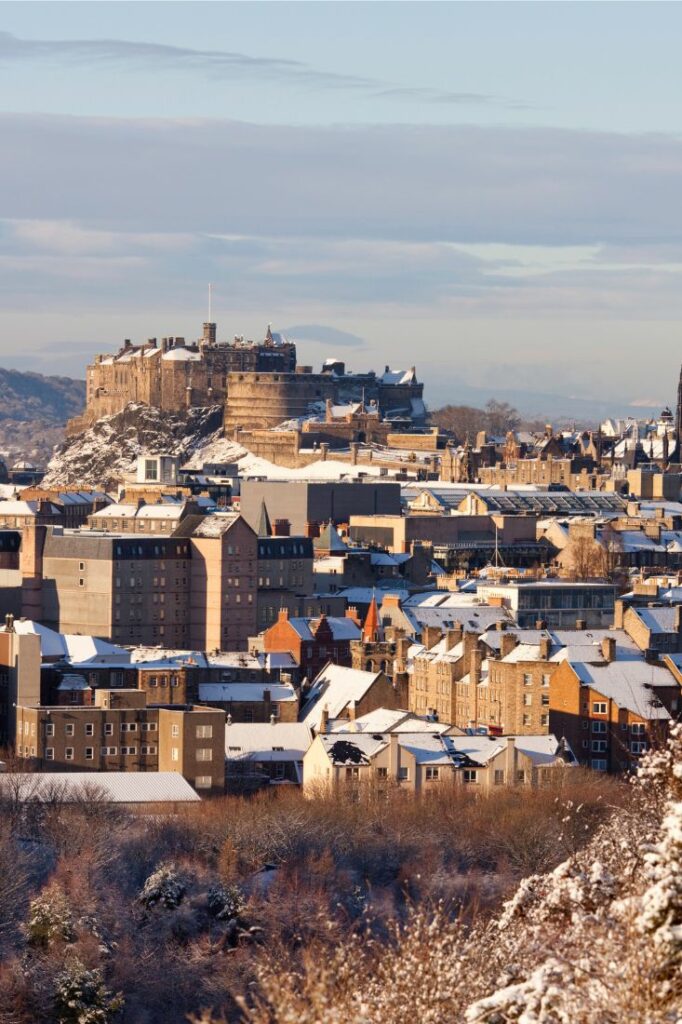 Not only is it an outstanding 11th-century castle, it's also home to some pretty fancy crown jewels. It has historic barracks, and even houses the National War Museum of Scotland. When the rain clears, you can also get amazing views across the city from its standpoint on top of Castle Rock.
Enjoy a day trip to Loch Ness
There are few Scottish myths that are more famous than Nessie the Loch Ness Monster. If you want to go monster hunting, or just spend a lovely day out on the water, Loch Ness pleasure cruises actually run all year round.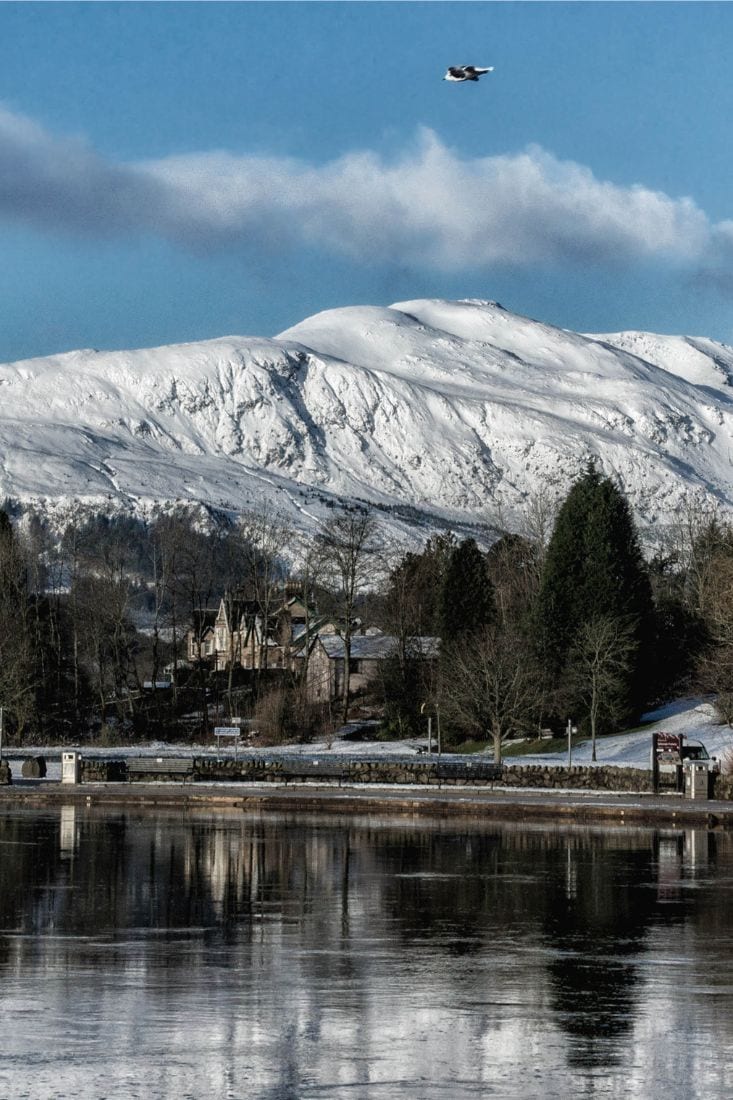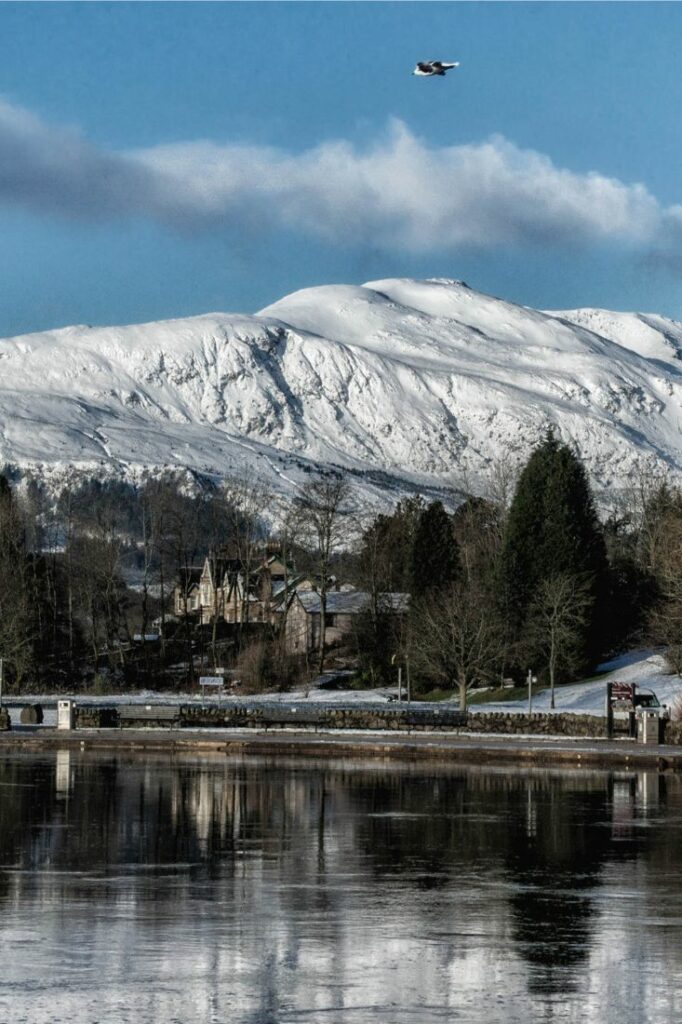 The added benefit of going in winter is that there are hardly any tourists and if it's a crisp and clear day, you should be able to spot a ton of native wildlife and birds!
Warm up with a whisky tour
Is there a better way to warm up than with a snifter of classic Scottish whisky? Winter is a great time to hit up some of Scotland's most famous whisky distilleries. They won't be crowded and it's a wonderful way to explore Scottish culture while staying warm and dry!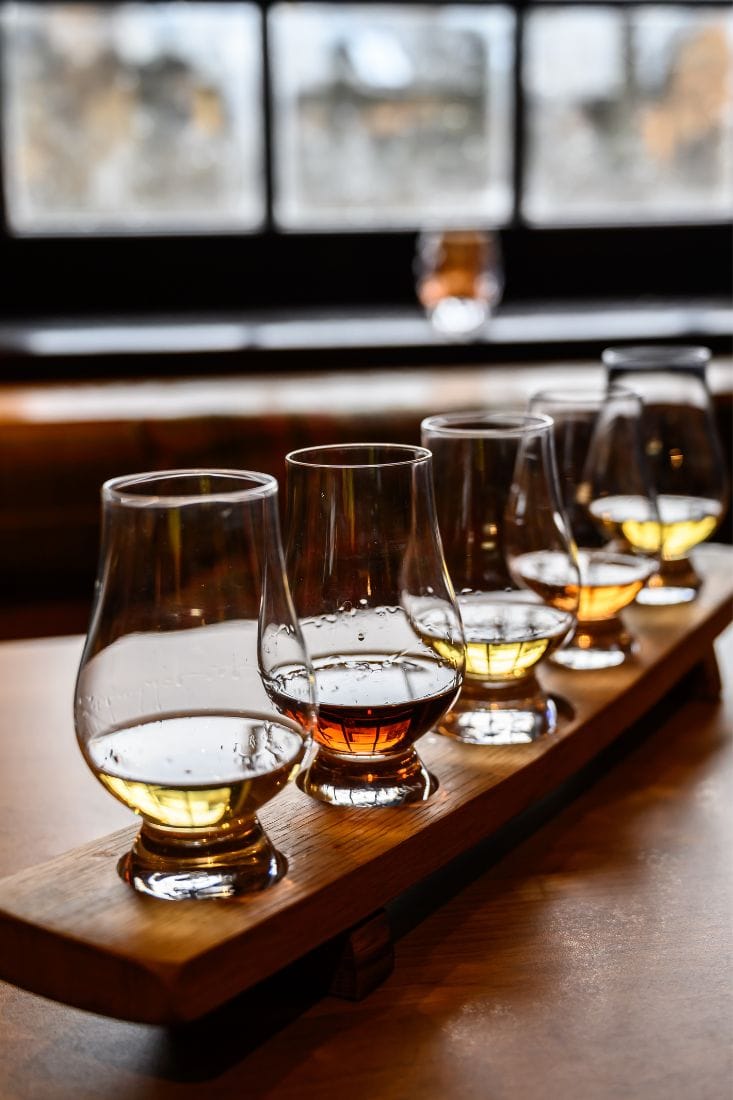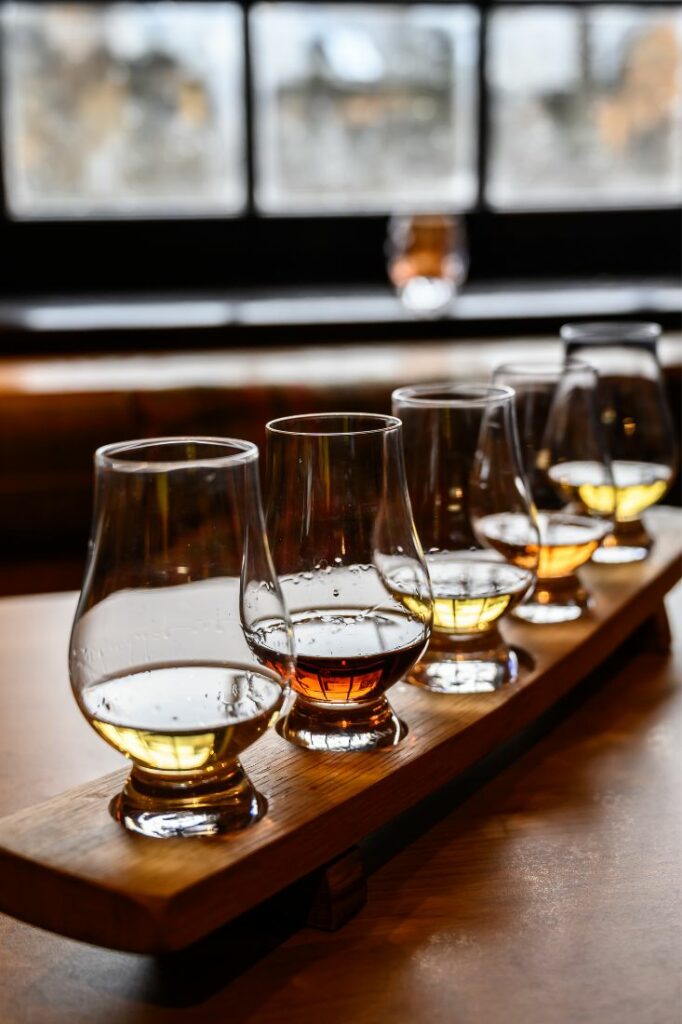 Some of the most popular whisky distilleries to visit include Islay, Lagavulin, Talisker, and Oban, but of course, there are hundreds to check out all across the country!
Try your hand at ice climbing in Kinlochleven
Ice climbing might sound like a daunting winter activity to undertake, but Kinlochleven actually has an indoor ice climbing wall where you can give it a go. In fact, Ice Factor is the largest indoor ice climbing centre in the entire world!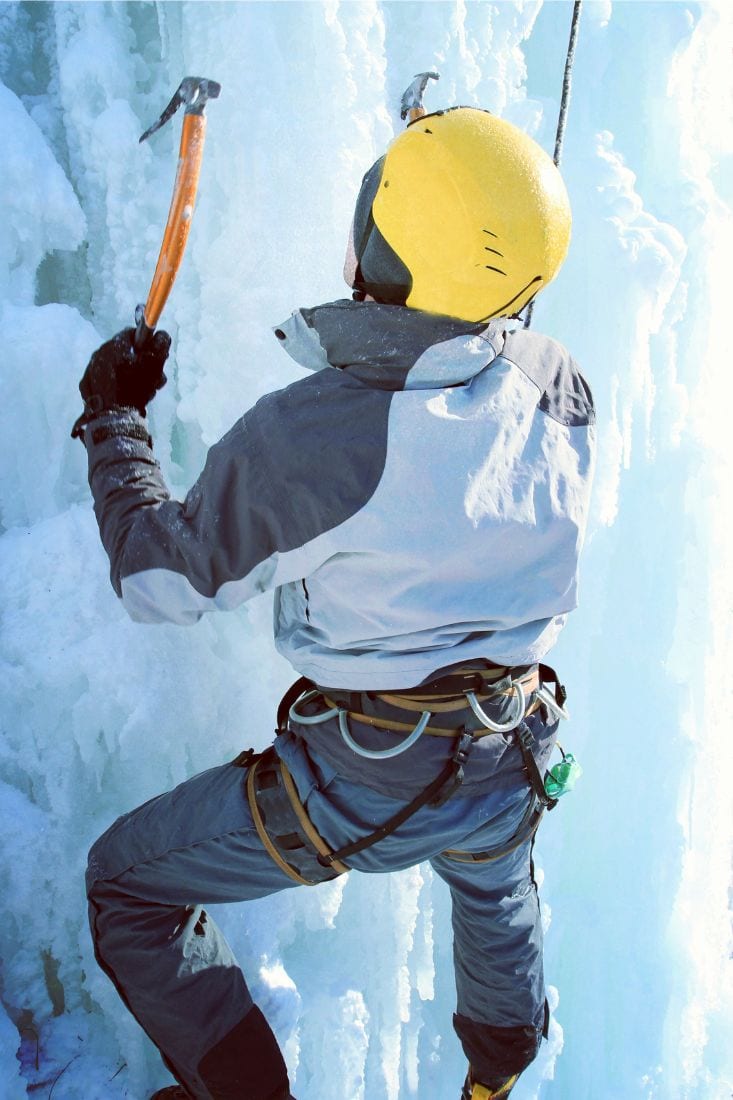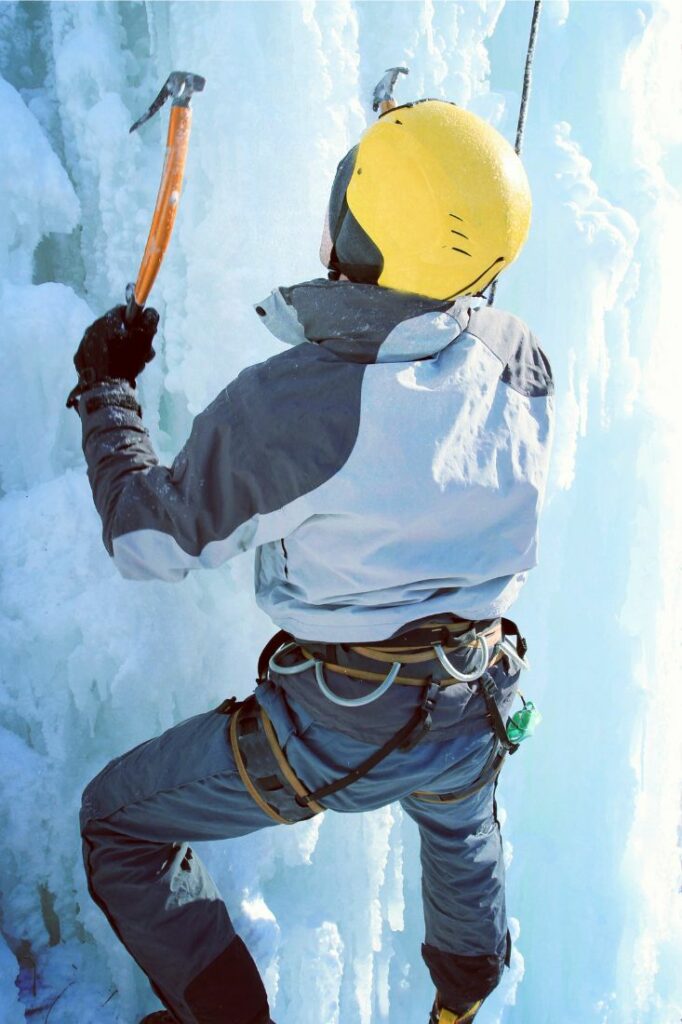 The centre uses real snow and ice to keep the experience authentic, so whether you've never ice climbed in your life or you're an intrepid winter mountaineer, this is a super cool winter activity in Scotland that you have to check out!
Explore Loch Lomond by foot
Loch Lomond, about an hour outside Glasgow, is hands down one of the most stunning places in the UK. In the summer months, it's packed with tourists kayaking, cycling, or hiking around the lake. However, in winter these numbers drop through the floor and there's a tranquil calm to the area.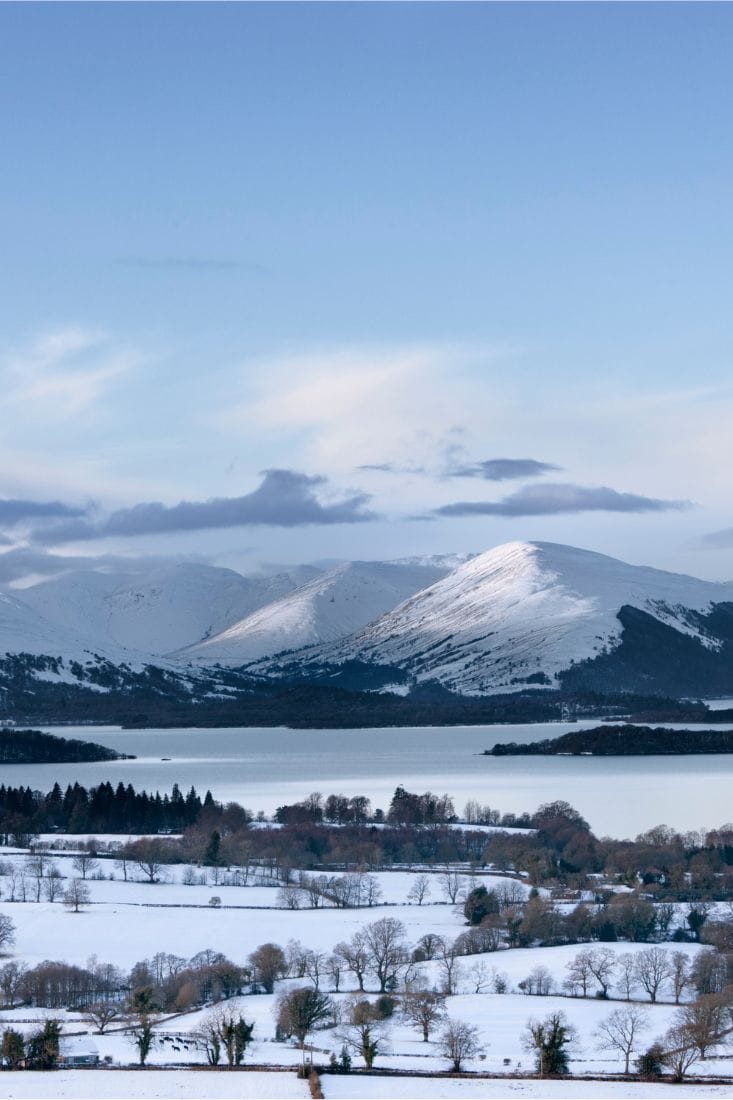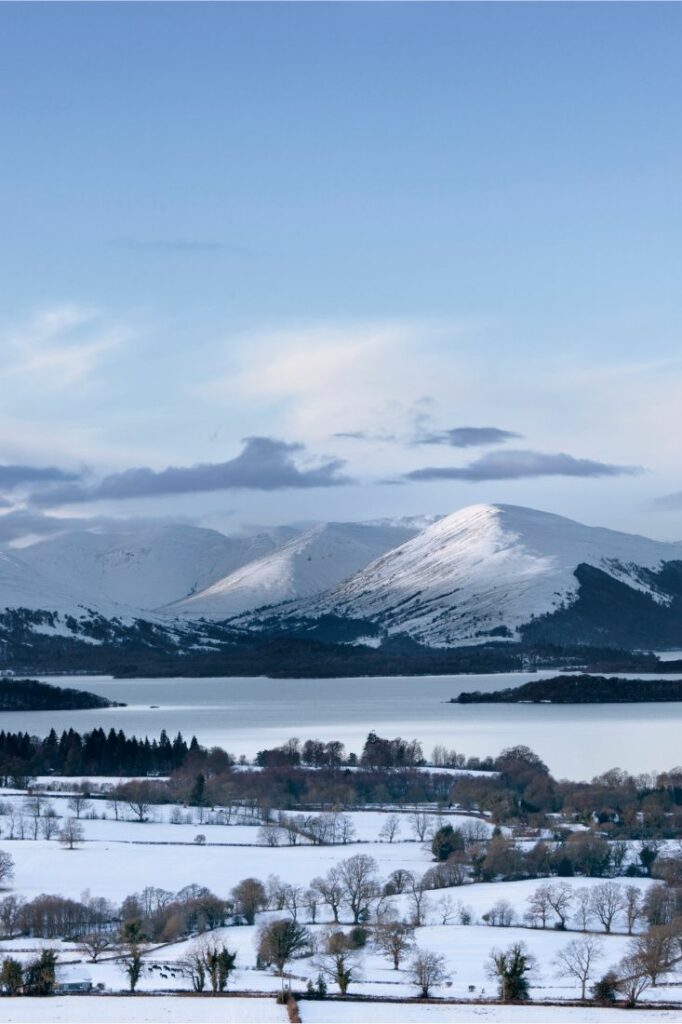 If you're looking for a relaxing hike or long walk that doesn't involve a ton of snow, the pathways around the banks of Loch Lomond might be a decent shout. Although there is snow on the higher altitude paths, if you stick close to the loch, the chances of snow are really low. You still need to wrap up warm though!
---
So, there you have it, the best things to see, do, and enjoy in Scotland in winter. What are your favourite things to do in Scotland from December to February? Let me know in the comments below and I'll be sure to check them out!
Also, if you're planning a visit for a different time of year, don't miss our guide to the best things to do in Scotland in summer, our top picks for autumn and our favourite places to visit in Scotland in spring.