With amazing hikes in the Cairngorms National Park to the excitement of the Fringe Festival, these are the best things to do in Scotland in summer!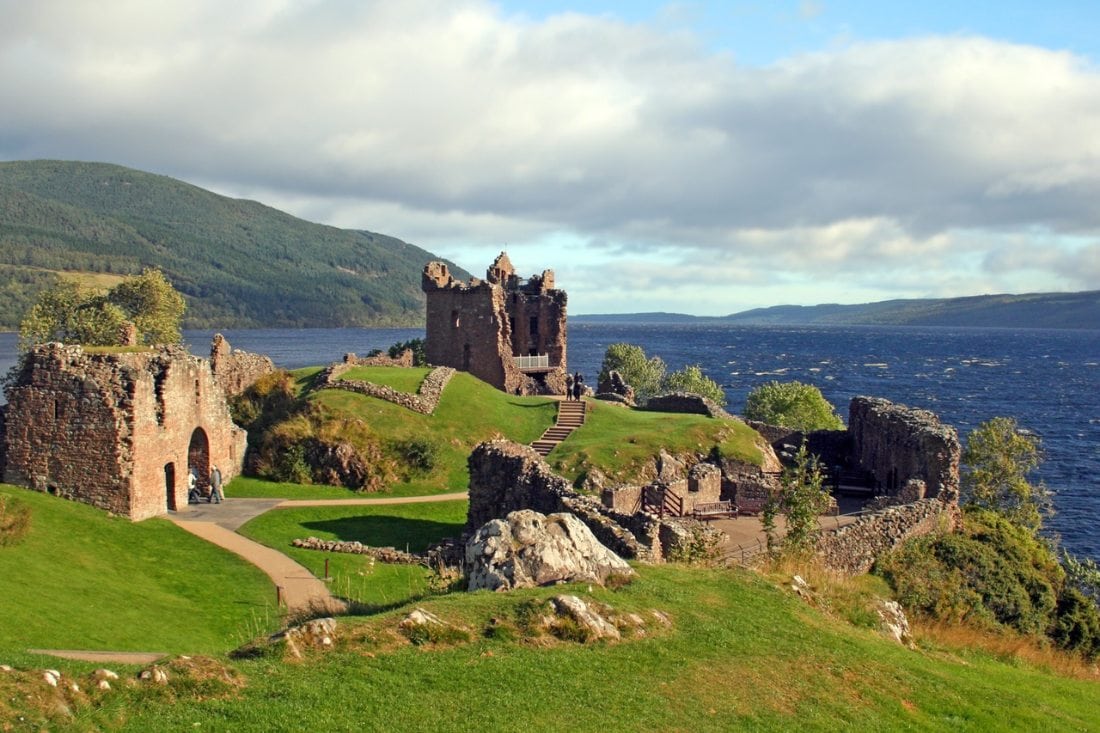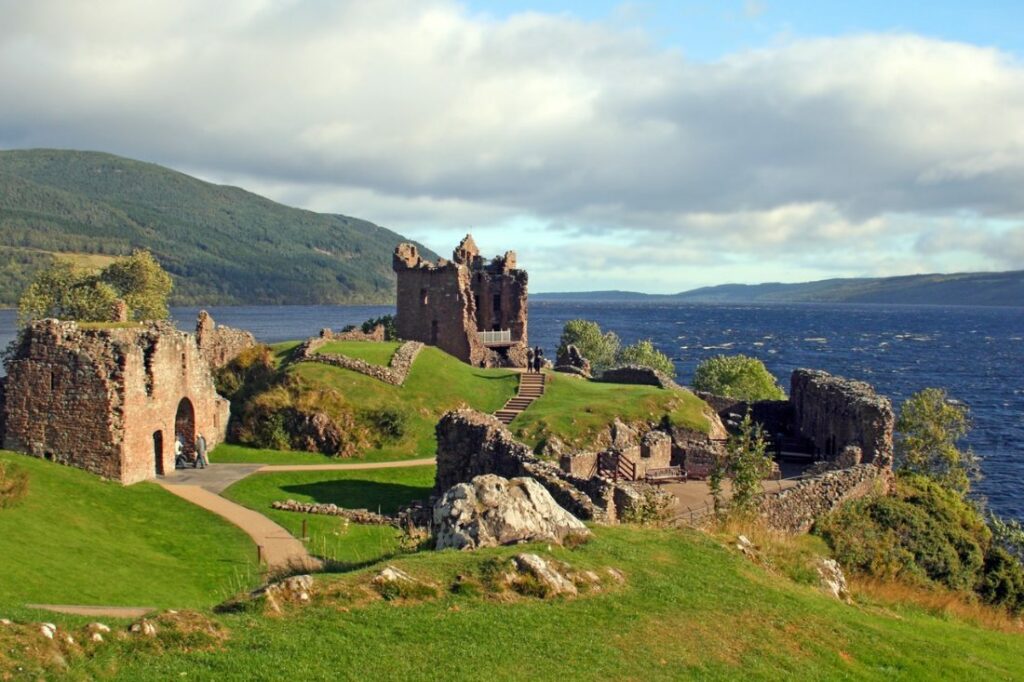 Scotland in summer is a magical place. With the Scottish sun beaming down over the highlands, islands, and beautiful cities, there's just so much to love.
Whether you're getting your fill of arts and culture at the Edinburgh Fringe Festival, or jumping on a ferry to one of the many beautiful islands off the western coast, you'll find a little something for everyone.
I love exploring Scotland in the summer. The weather is perfect for hiking and exploring and indulging in the best summer activities. The scenery is spectacular and it's well worth heading out to the more remote areas of the country.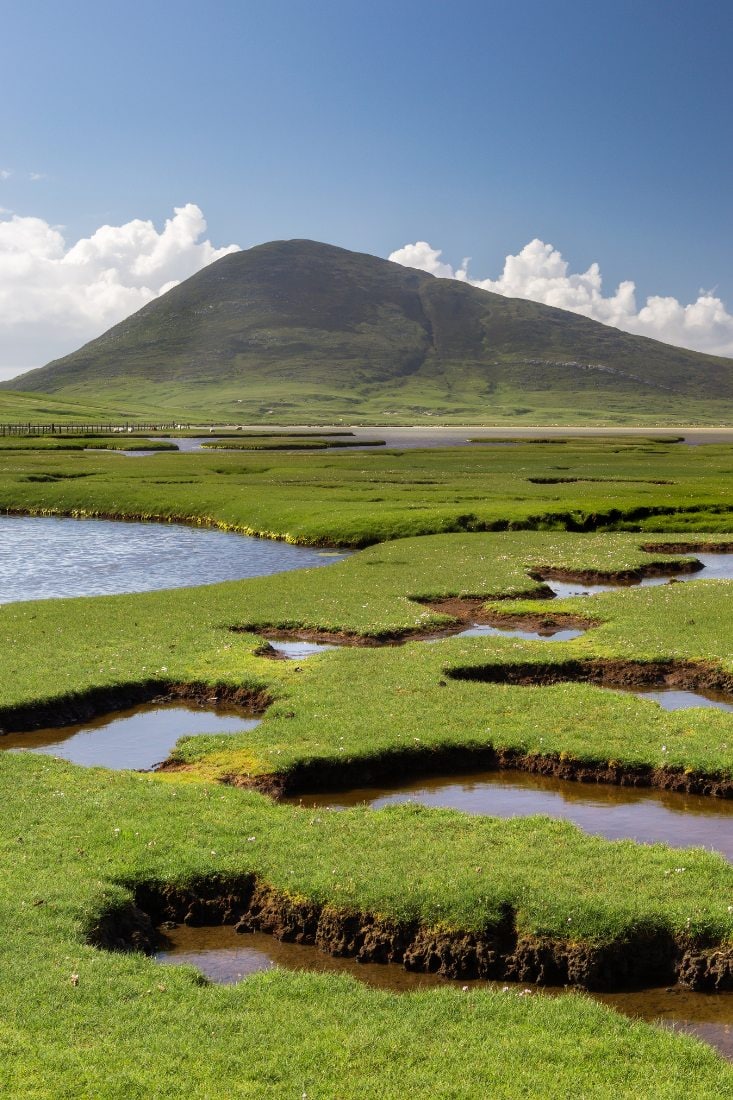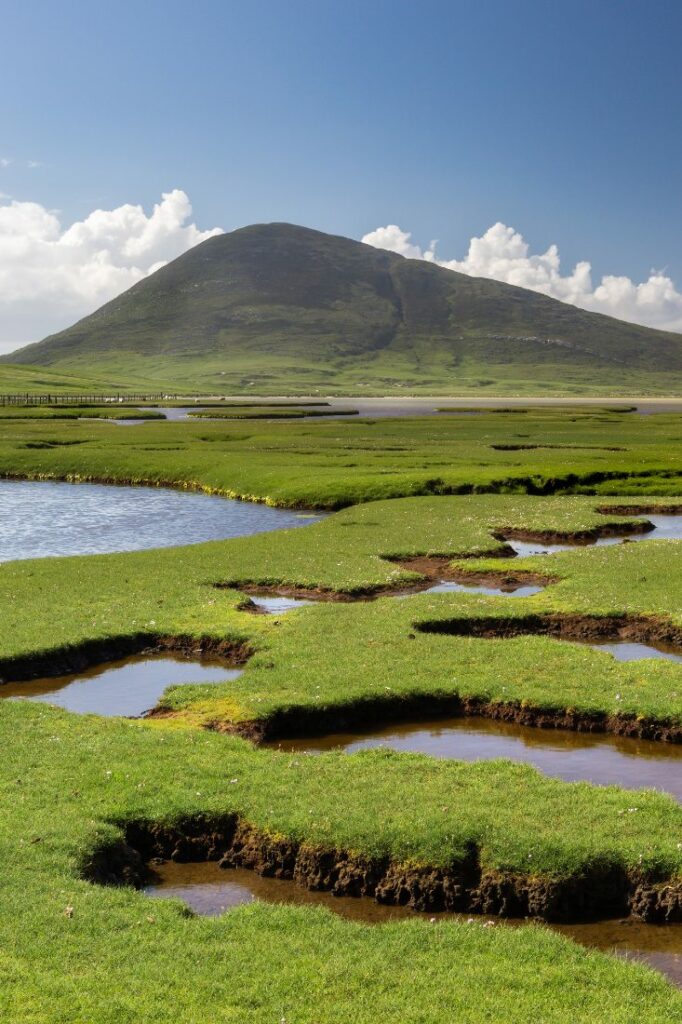 If you want more hustle and bustle, head to Glasgow or Edinburgh where you'll find a ton of amazing festivals and events. Whether you're into music, poetry, art, science or comedy, it's all there ready to be discovered!
If you're a nature lover, then you're going to be in your element. Scotland is home to some of the UK's best trails, lakes, climbing spots, and miles and miles of coastlines.
Hopefully this blog post will help you plan your trip here. It's time to dive right in and enjoy all the best summer activities in Scotland!
Scotland summer weather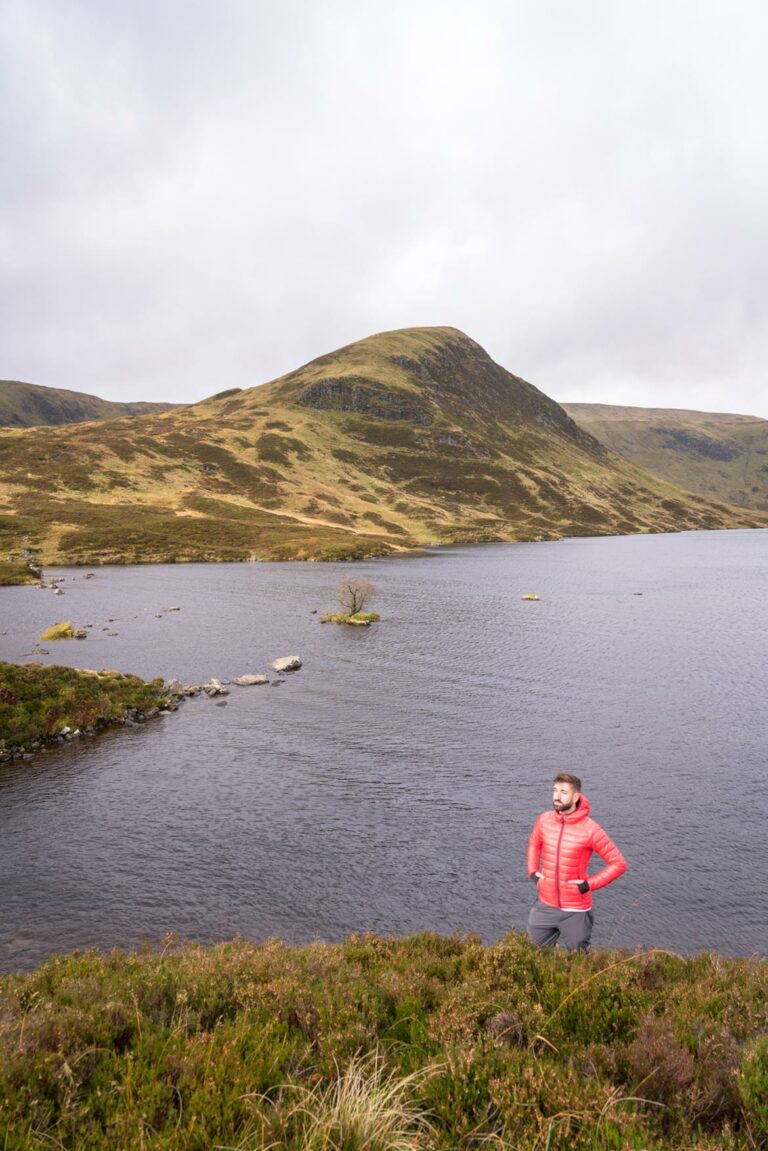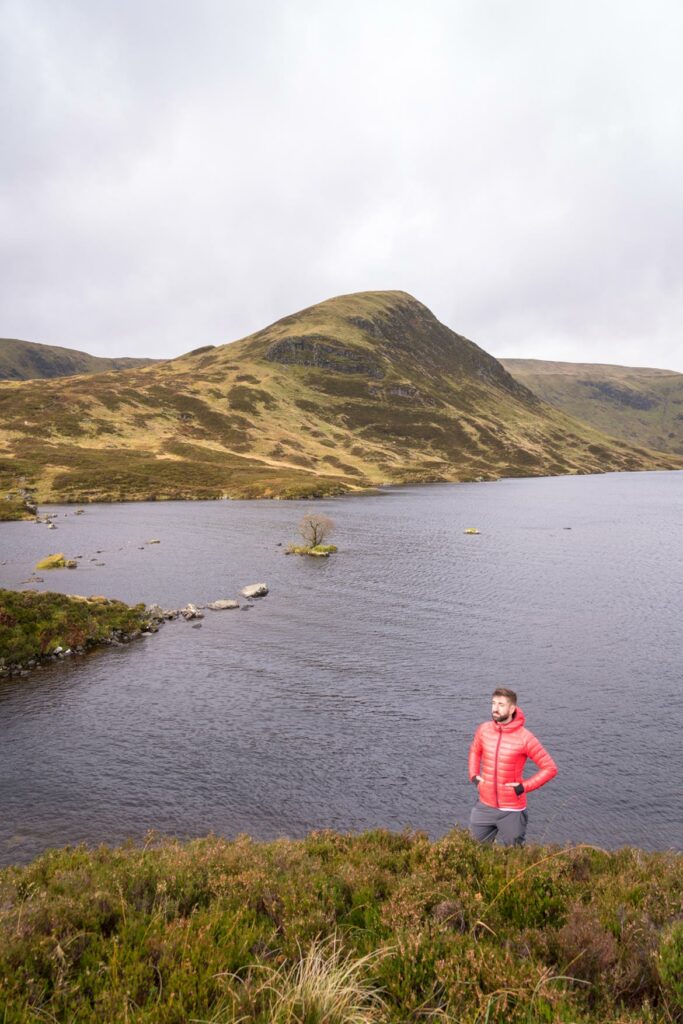 As with a lot of the UK, the summer months are when Scotland is at its hottest with average temperatures around 15°C (59°F) to 17°C (63 °F). It might not sound super warm, but trust me, for Scotland it's tropical! When the sun is out, it actually feels a lot warmer than that too – it's proper shorts and t-shirt weather.
The more northerly latitude of Scotland also means that the summer days are really long, giving you plenty of sunlight to explore all that this beautiful land has to offer. It's not Scandinavian midnight sun, but it's pretty close.
---
Best things to do in Scotland in summer
Hike in the Cairngorms National Park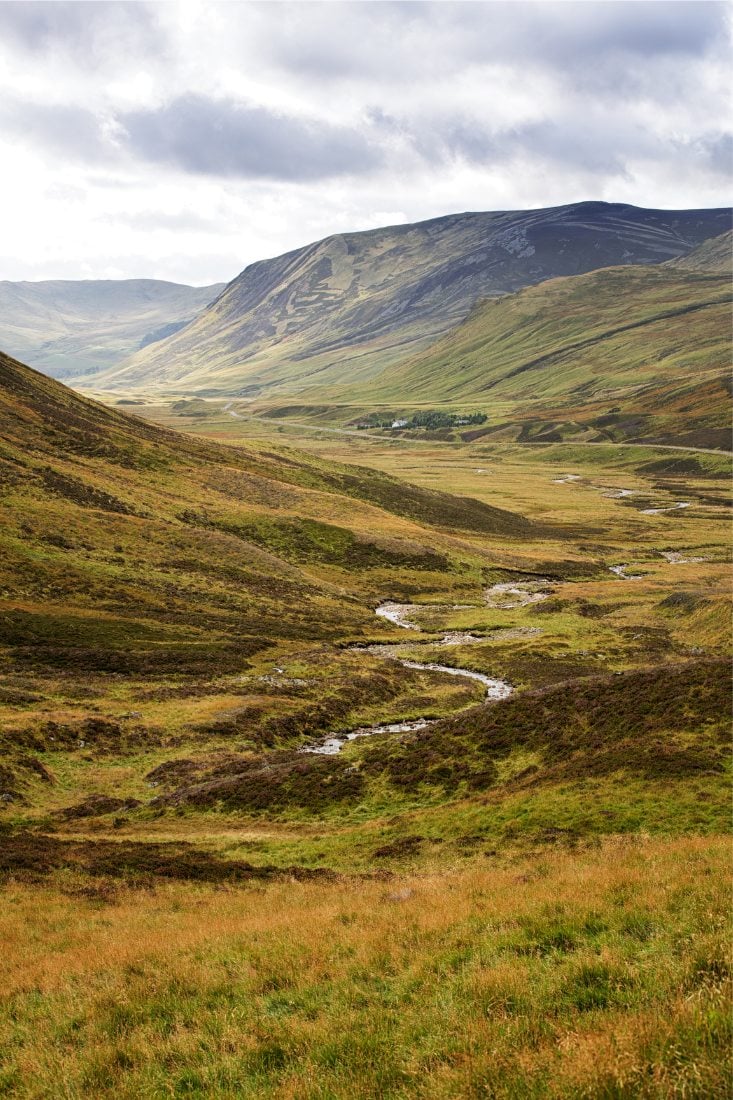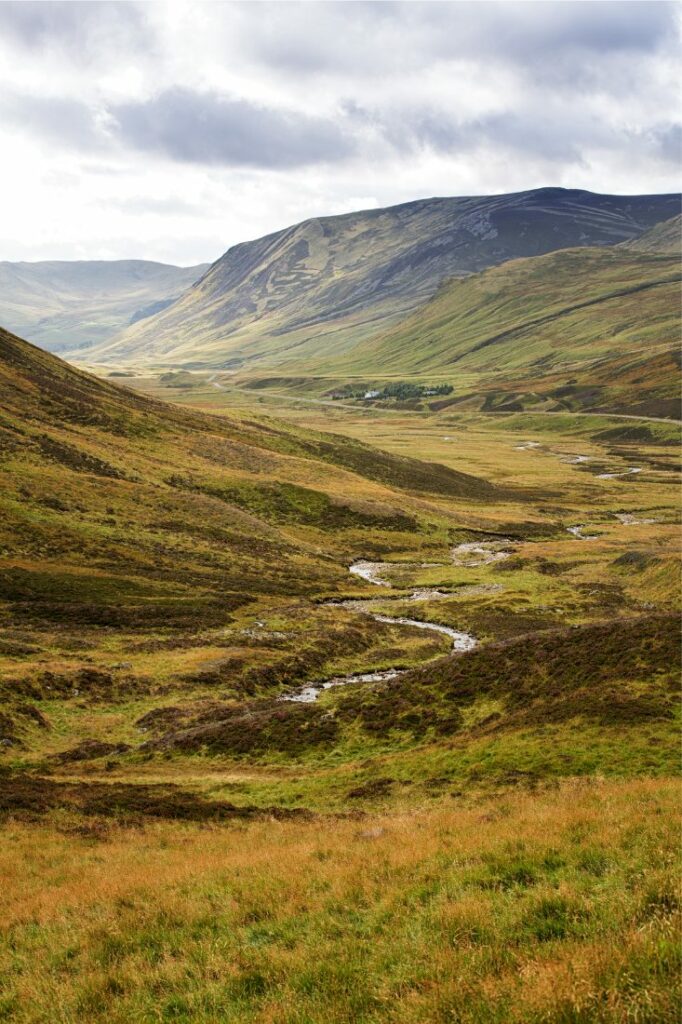 No summer trip to Scotland is complete without at least a day spent at the Cairngorms National Park. Filled with mountains, trails, rare plants and wildlife, it's a haven for outdoorsy types and wildlife lovers.
In the summer, it can get pretty busy, so I recommend trying to get there as early as possible to get a parking space. Make sure you bring plenty of layers as well as a camera and binoculars.
If you're into birdwatching, you might be able to spot rare native birds like the Scottish crossbill!
Explore arts and culture at the Fringe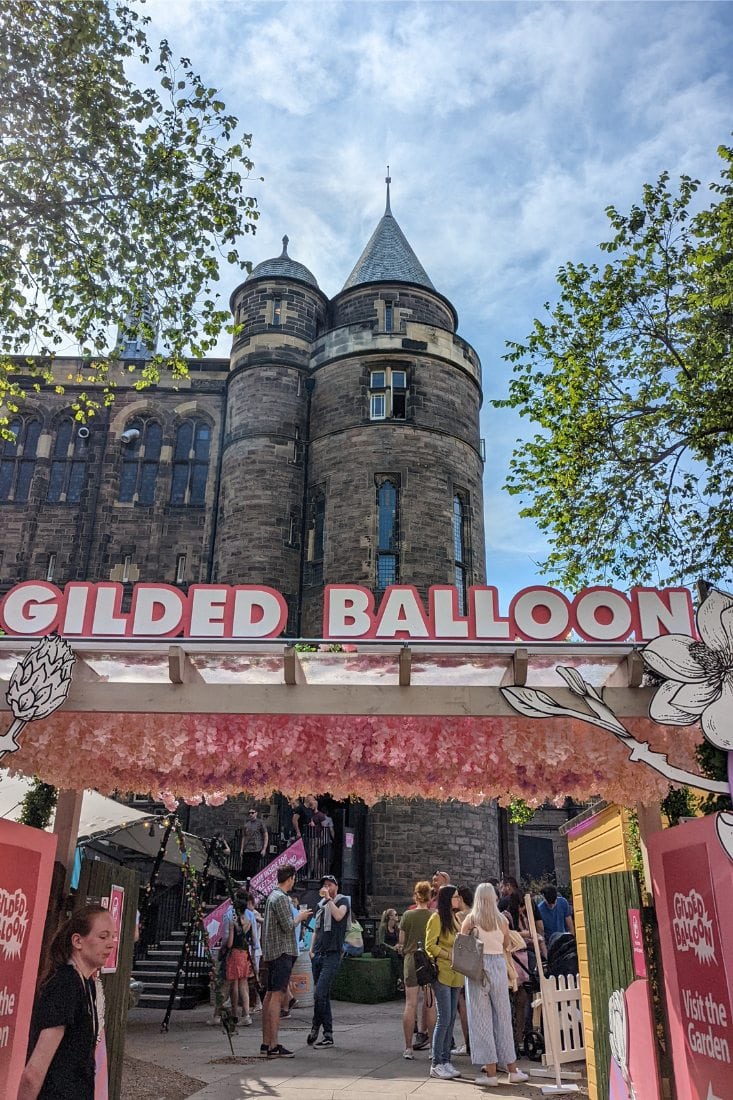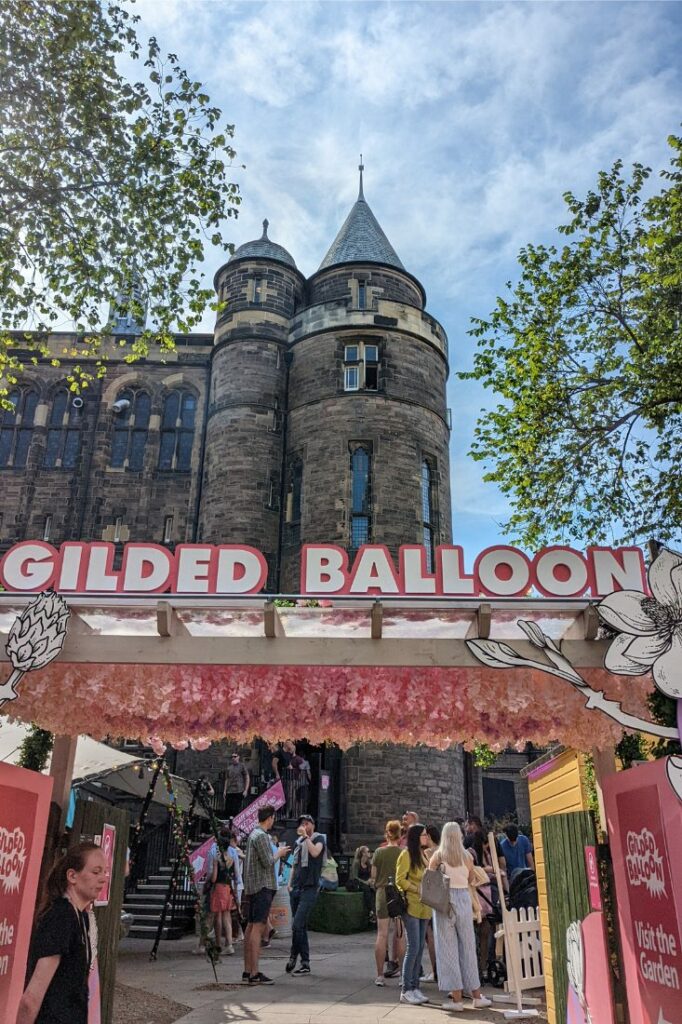 Okay, so there are lots of comedy festivals all over the world, but the Edinburgh Fringe Festival has to be the biggest and the best. Bringing together art, comedy, music and ideas from all around the world, it takes over Edinburgh for an entire month.
New comedians and acts start to make names for themselves, experienced names try out their new material, and student groups come up to get stage experience. There are performances morning, afternoon and evening, all over the city, for 31 days straight. It really is a festival of comedy and creativity.
It comes together in a giant party of arts and culture. Some shows are free, and some need tickets, but most gigs are super reasonable.
Check out the historic Highland Games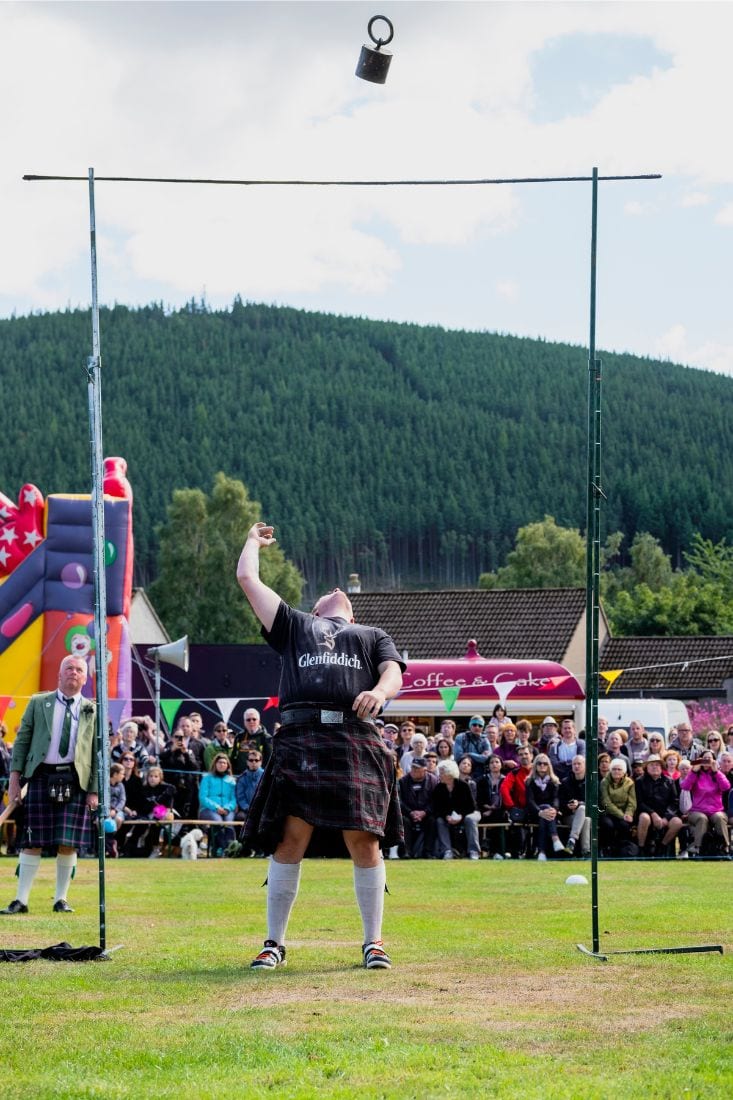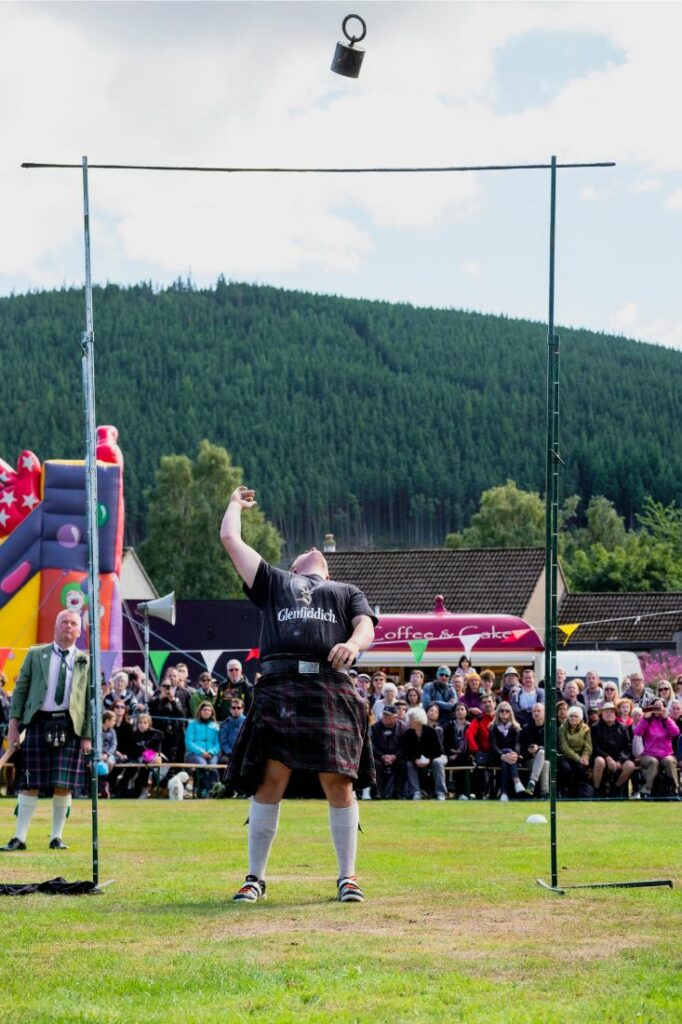 If you've ever seen any stereotypical images of Scotland, or ever watched Disney's Brave, you'll be familiar with the Highland Games. Held throughout the summer, you can see centuries of history, culture, and tradition at each event.
My personal favourite event has to be tossing the caber, but you'll see clans go head to head in events like the tug of war, hauling huge boulders, and more. On the more artistic side, you can experience Highland dancing, singing, bagpipes – it really is such an amazing event to see!
Explore the sun-soaked Outer Hebrides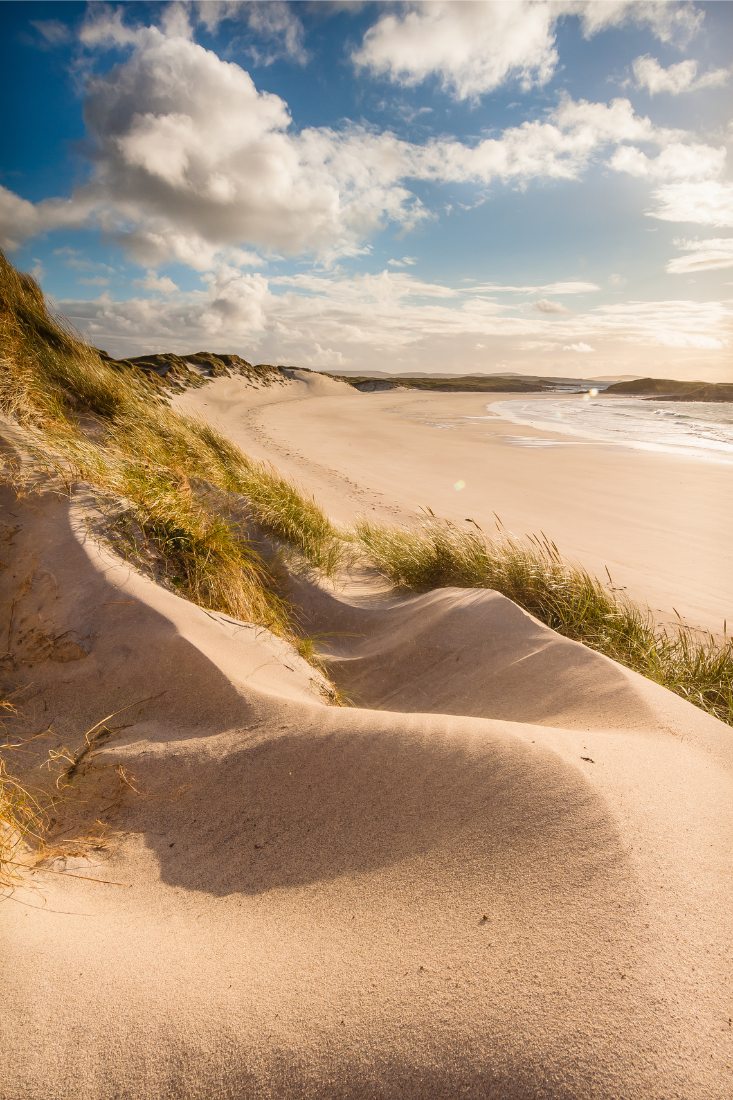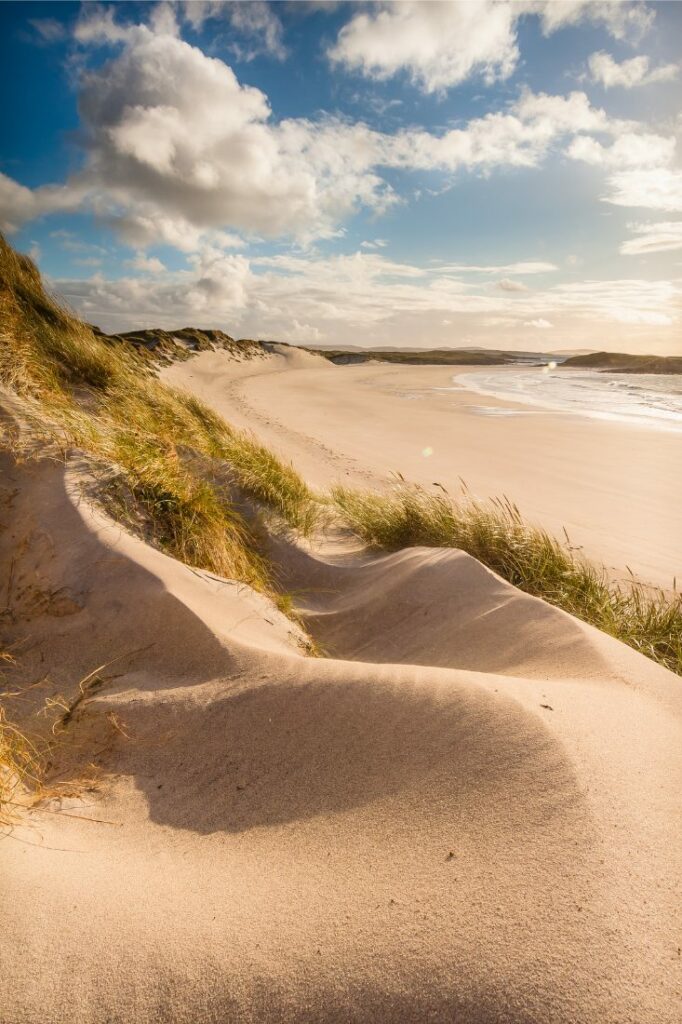 Consider yourself to be a bit of a foodie? I know that I do, and there is no better spot to indulge in amazing Scottish produce than the Outer Hebrides. This collection of islands is famous for distilleries, seafood, and smokeries.
You can jump on the ferries and pop between different islands, or stick to one and explore fully. I'd definitely recommend bringing your appetite – you'll have some of the freshest seafood that you're ever going to eat over here!
The Islands of Jura and Mull are two of my favourite and are a great place to kick off your Outer Hedrides adventure.
Kayak on Loch Lomond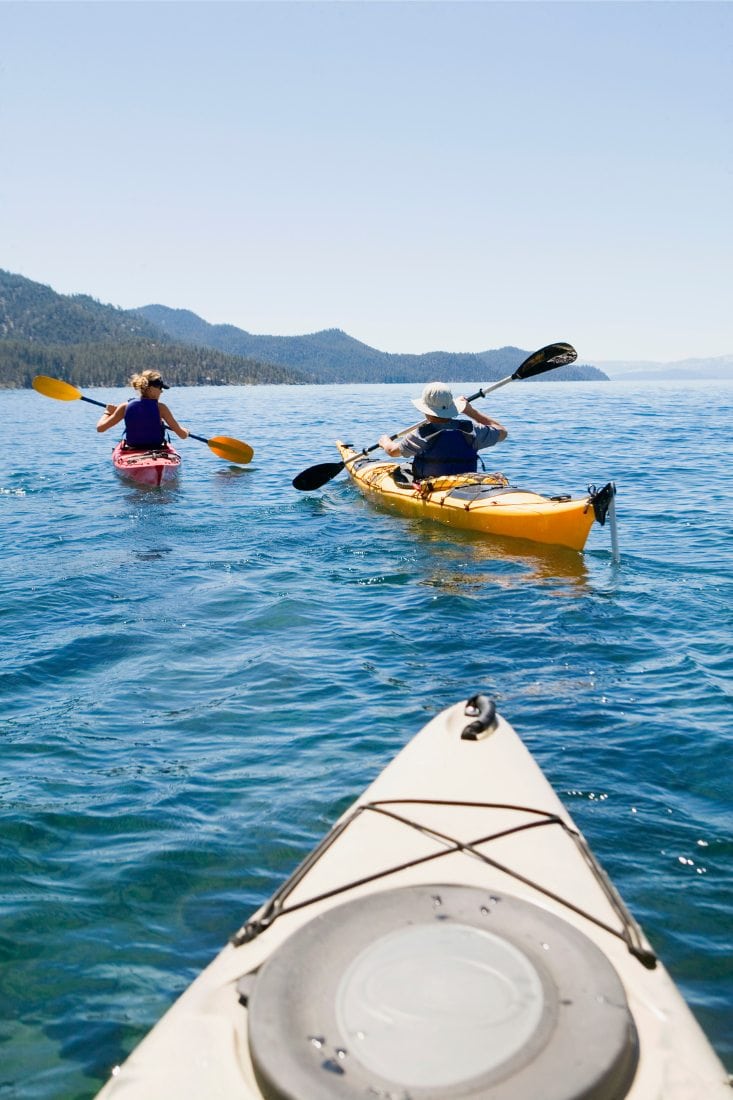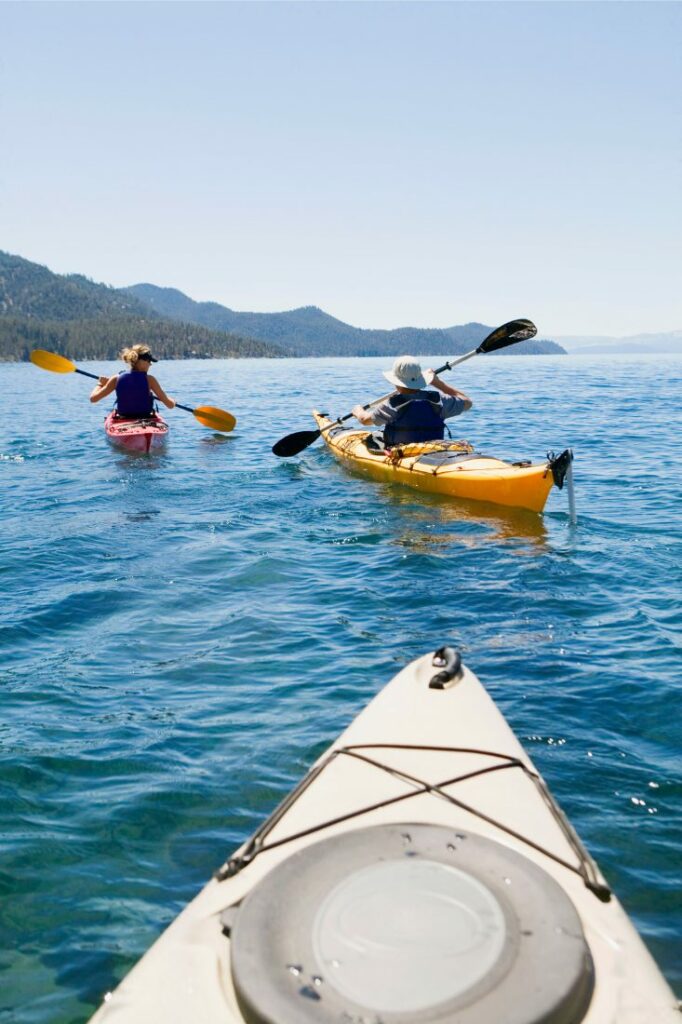 Loch Lomond is one of the most popular spots in Scotland, especially in the summer months. As it's not too far from Glasgow, it's the perfect day trip out into nature. You can hike, cycle, or the best way in my opinion, you can kayak.
There are plenty of companies all around the Loch that offer kayak hire and lessons if you need them, but if you have your own craft, you can park up and launch pretty easily.
Climb Ben Nevis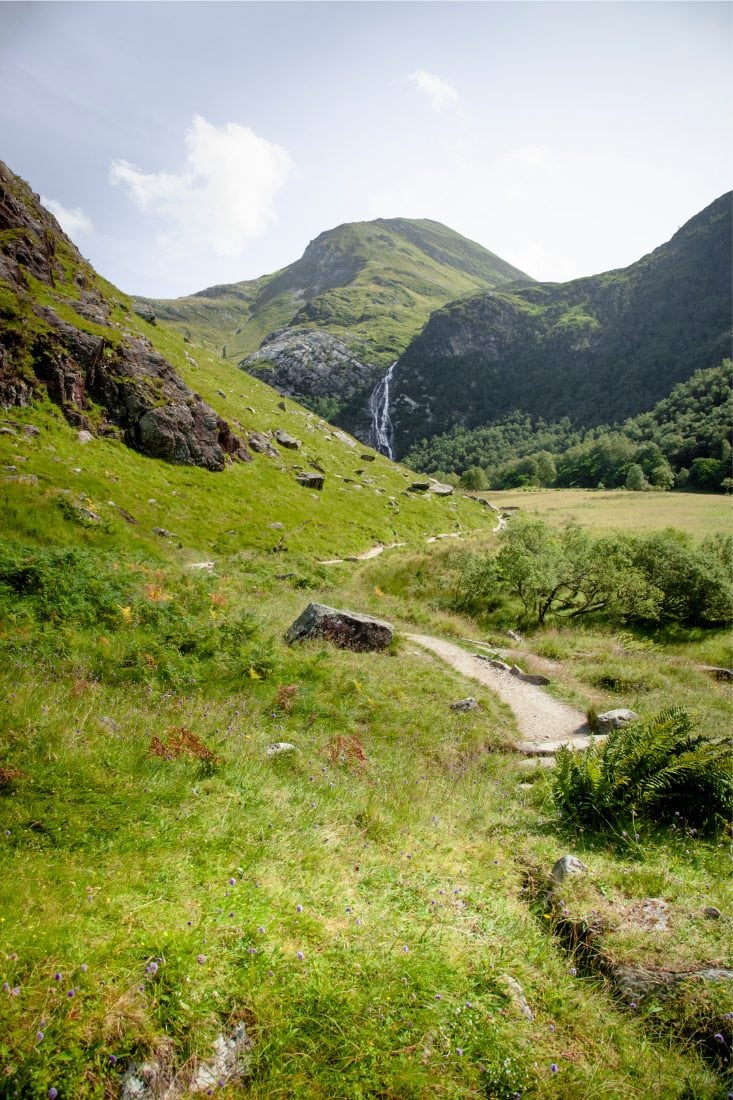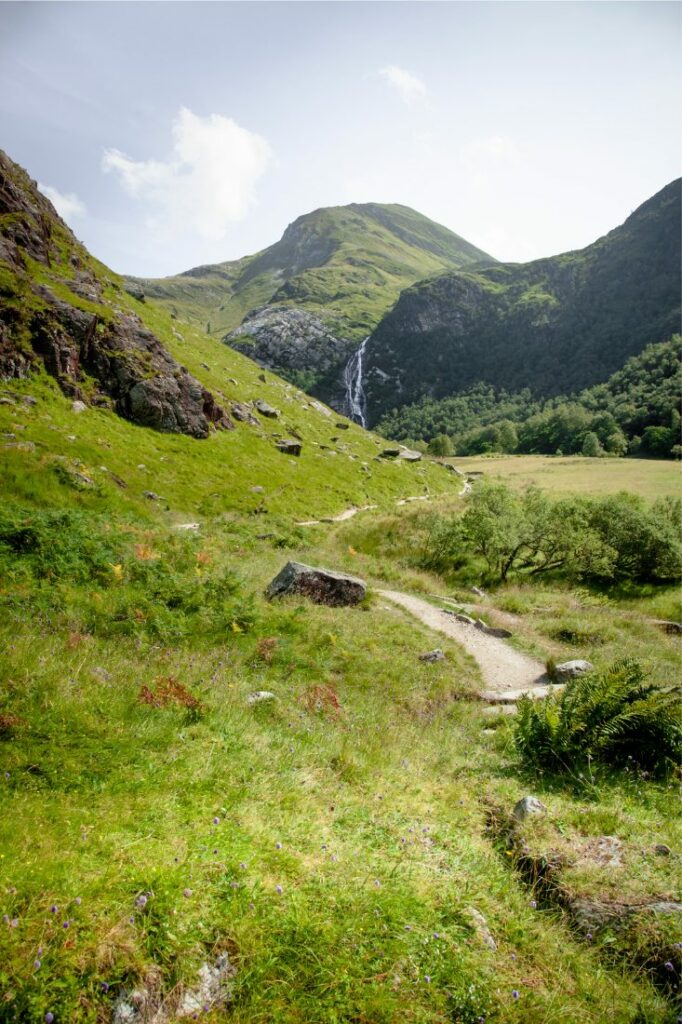 One of the best things about the summer in Scotland is getting outdoors and hiking all the amazing mountains – or Munroes. The tallest mountain in the whole of the UK, Ben Nevis, is located up in the highlands and summer is a great time to climb it.
Given how far north it is and the height of the mountain, Ben Nevis has a relatively short climbing season. Normally the snow and ice get the better of climbers, but the summer months are prime time to tick this mountain off your hiking bucket list.
Take a tour of Glasgow's street art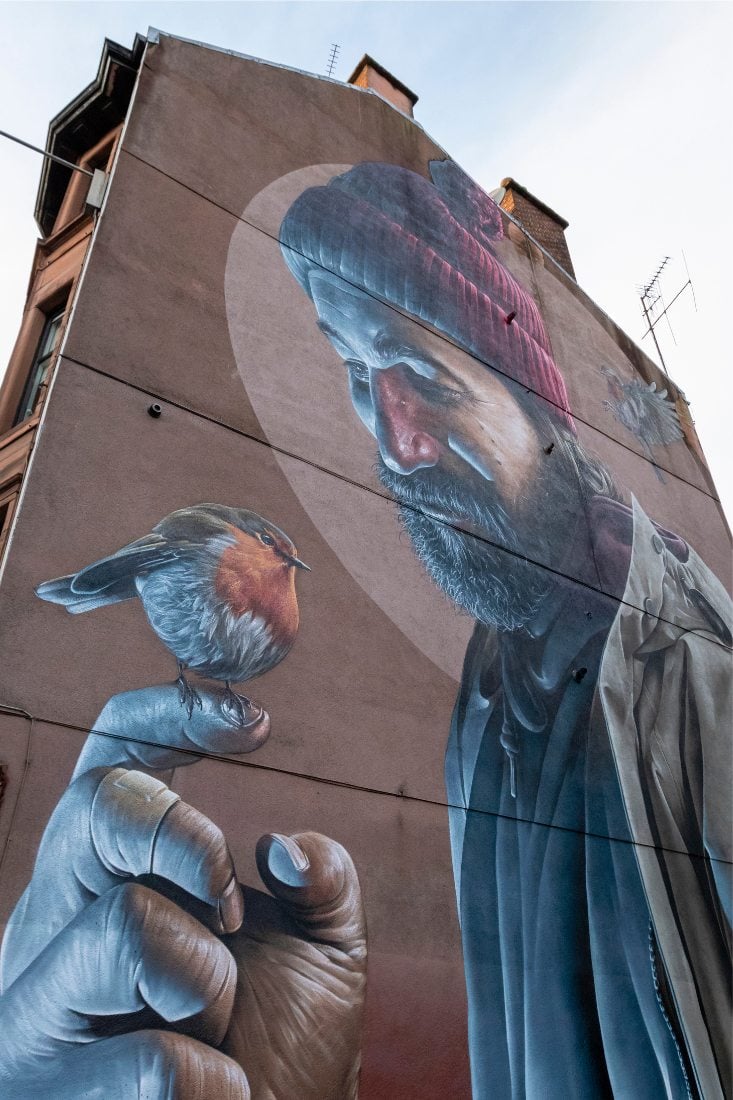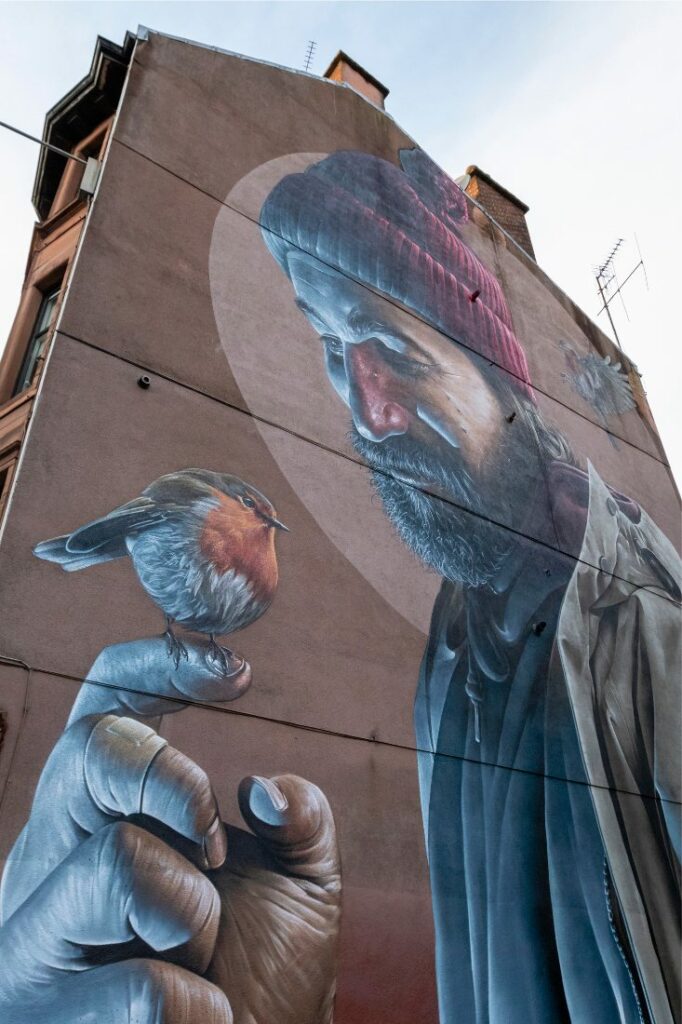 Glasgow has always been an arty city, full of flair and vibrancy. One of the best ways to understand and experience this amazing second city is to take a street art tour with a local expert.
Learn all about the culture and impact of the Glasgow art scene, see some of the brightest pieces in the city, and get a history lesson from a local Glaswegian while you're at it. The murals and artwork really pop during the summer sunshine.
This is an amazing Glasgow street art tour that I'd really recommend going on, so check it out.
Enjoy a cycle tour through Dumfries and Galloway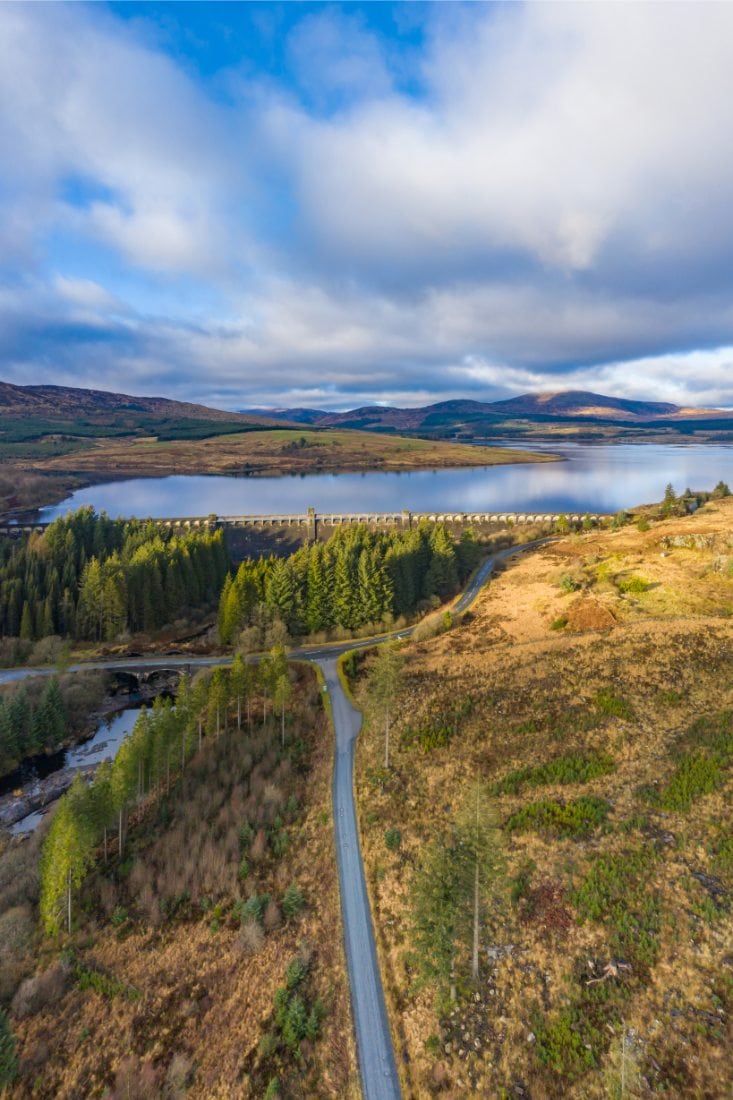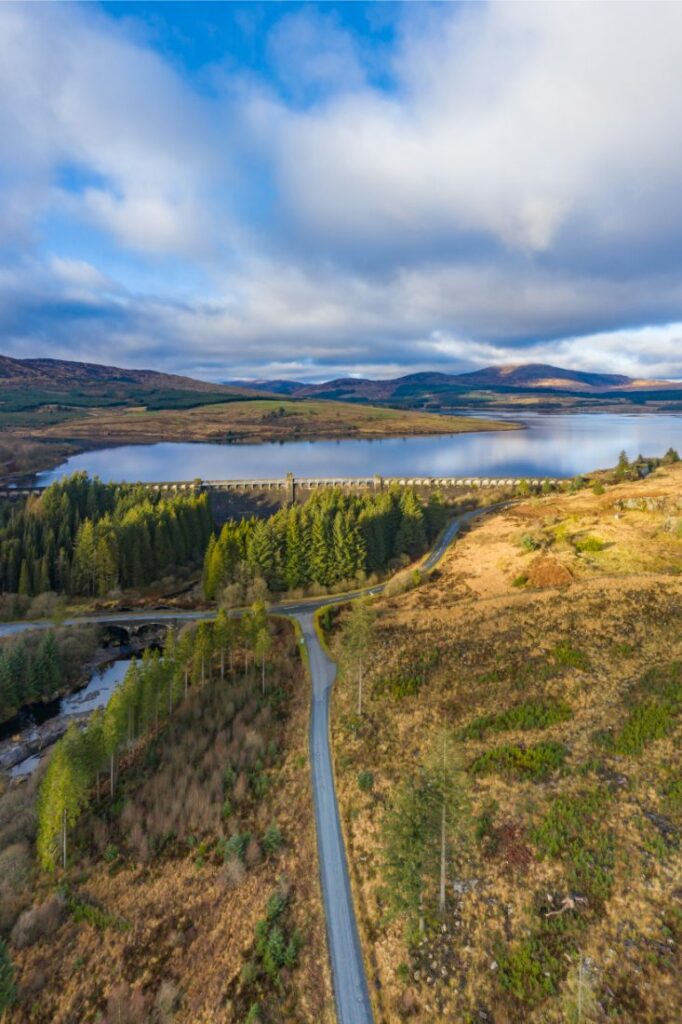 Home to some of the most beautiful forests and landscapes in Scotland, Dumfries and Galloway is the perfect place to explore on two wheels. There are a ton of multi-day cycle tours that help you explore the area including one that goes between distilleries!
As it's considerably flatter than a lot of rural Scotland, it's great for those of us who aren't exactly about to enter the Tour de France anytime soon! Of course, summer provides the dry weather necessary to enjoy all the beautiful scenery.
Live out your Harry Potter dreams on the Glenfinnan Viaduct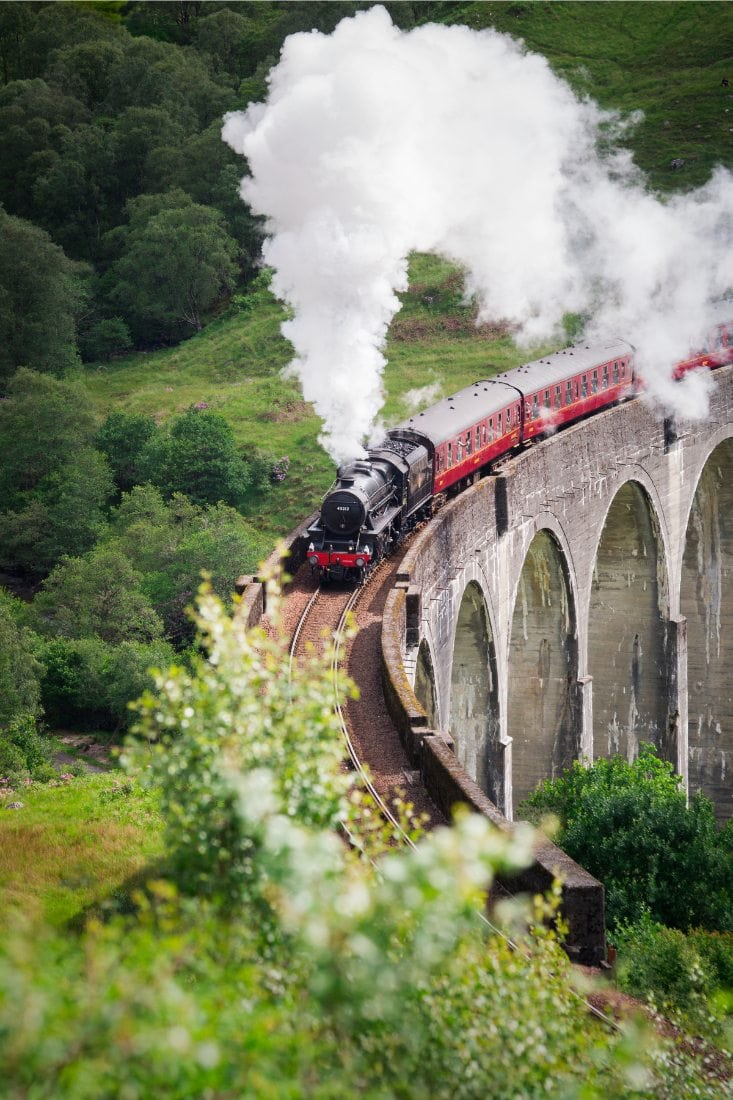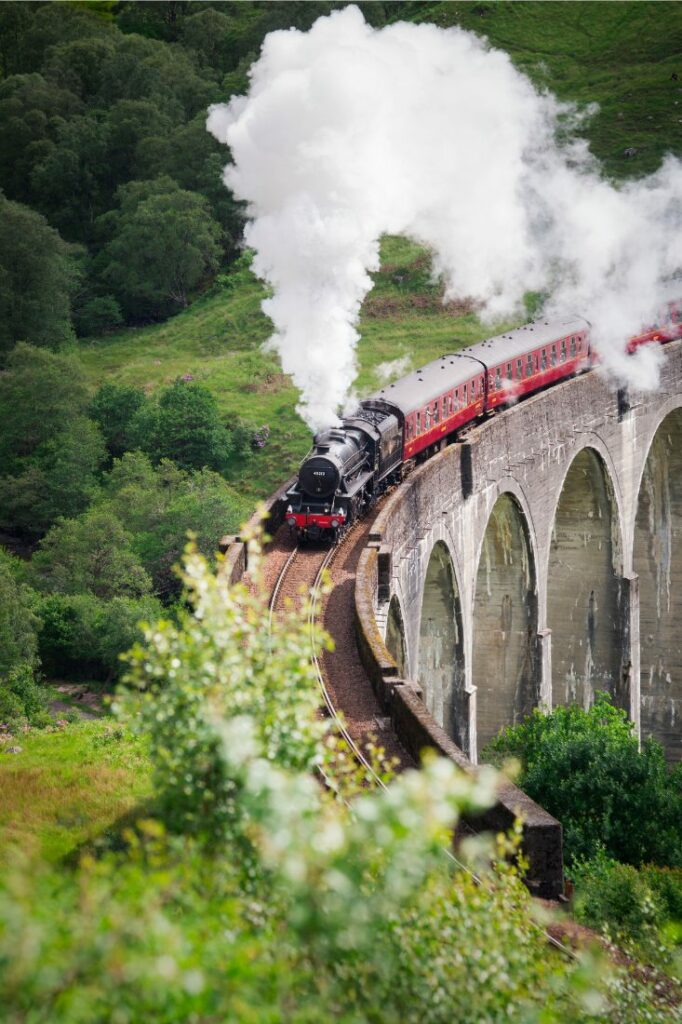 If you've ever watched a Harry Potter movie, you'll know that the Hogwarts Express traverses over a majestic multi-arch bridge. This is the Glenfinnan Viaduct and you can actually ride a steam train over the viaduct and pretend you're about to be sorted into your Hogwarts house.
The scenery is simply spectacular. Even if you're not into trains, this excursion is a breathtaking way to see the Scottish countryside.
You can go on a tour from Edinburgh to visit this place. You can also go on tours from other cities like Glasgow and Inverness too!
Check out the puffins on Staffa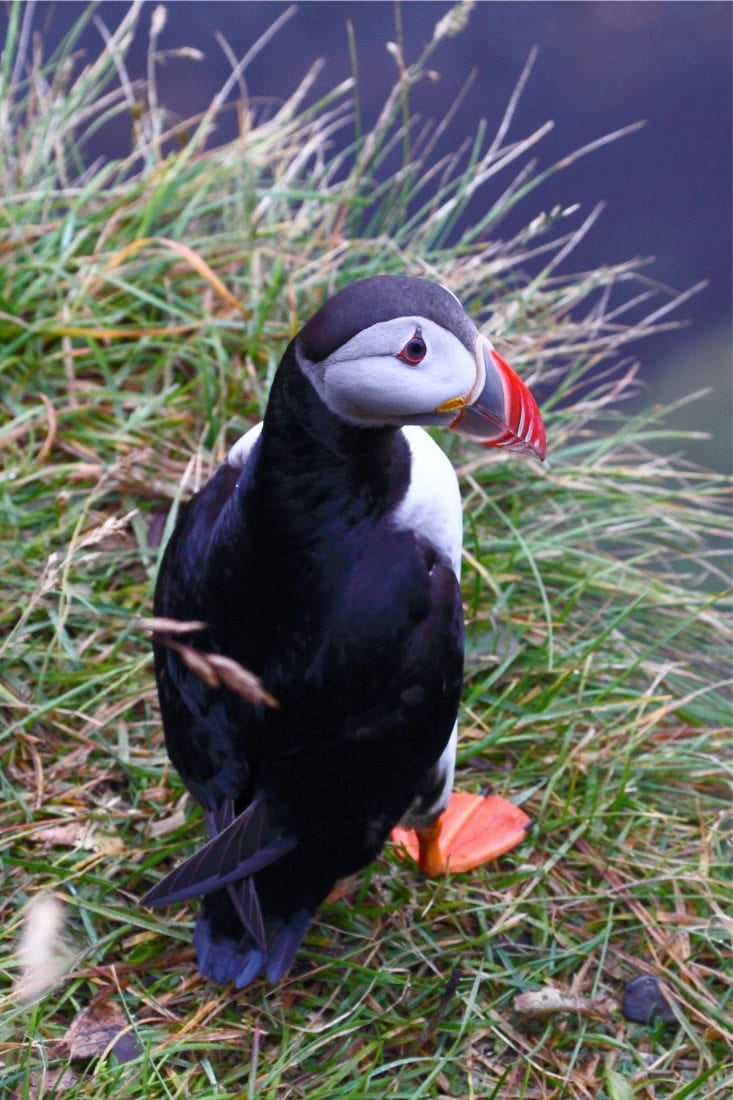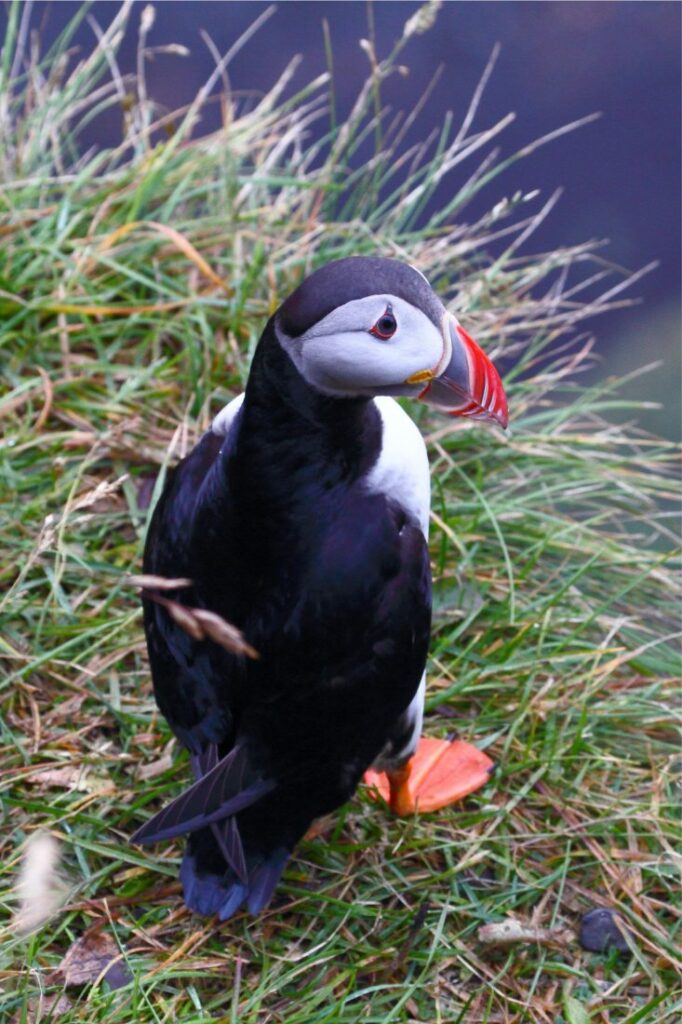 The island of Staffa off the coast of Oban in western Scotland has been a tourist attraction for ages thanks to its incredible rock formations. You can take a boat tour out to the island and explore the cave itself or check out the surface of the island and meet its residents.
Puffins have been present on Staffa for years and if you travel out there in the summer months, you'll be able to see baby puffins taking their first steps. On the boat across you might be able to see amazing marine life, so keep your eyes peeled.
Pretend you're in the Caribbean on Barra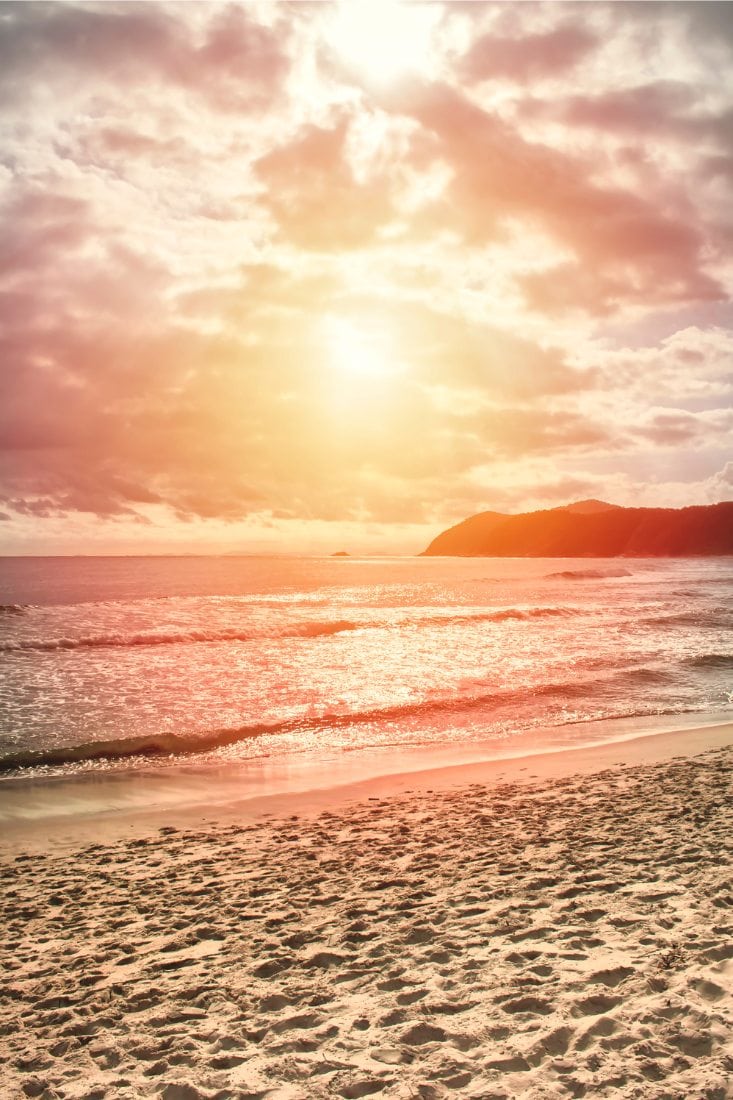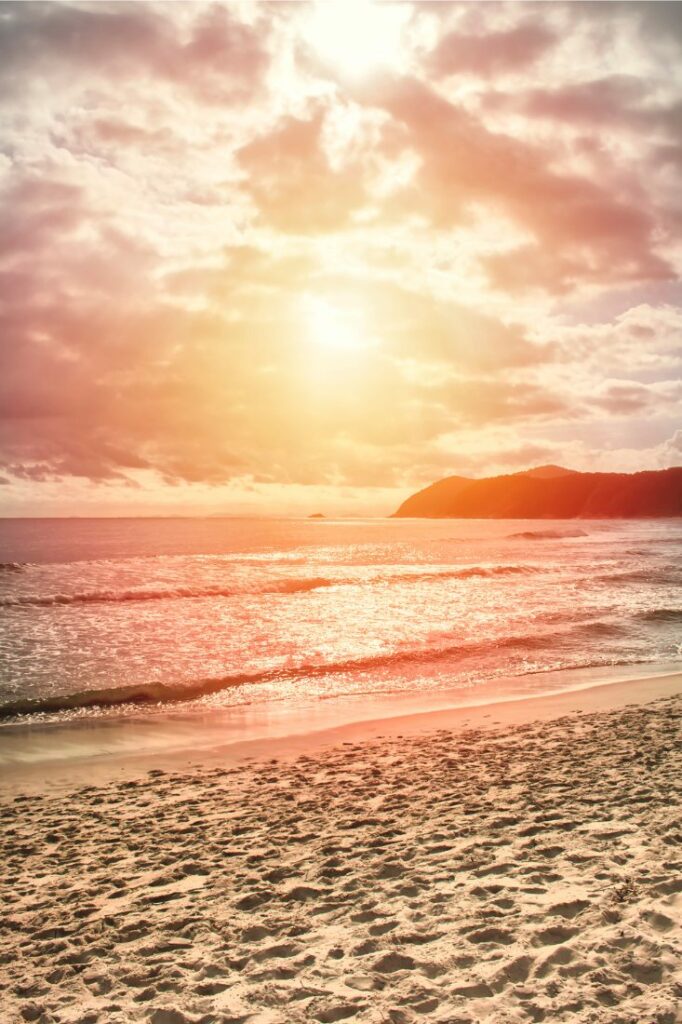 There are very few times that you look at Scotland in the summer months and confuse it with the Caribbean, but if you take the ferry or a small plane across to the island of Barra, you'll soon be pinching yourself.
With white sand beaches and crystal clear waters, it's a paradise off the western coast. The island even has a surf competition every year in the summer, so if you're in the area, check it out!
Roadtrip or walk the NC500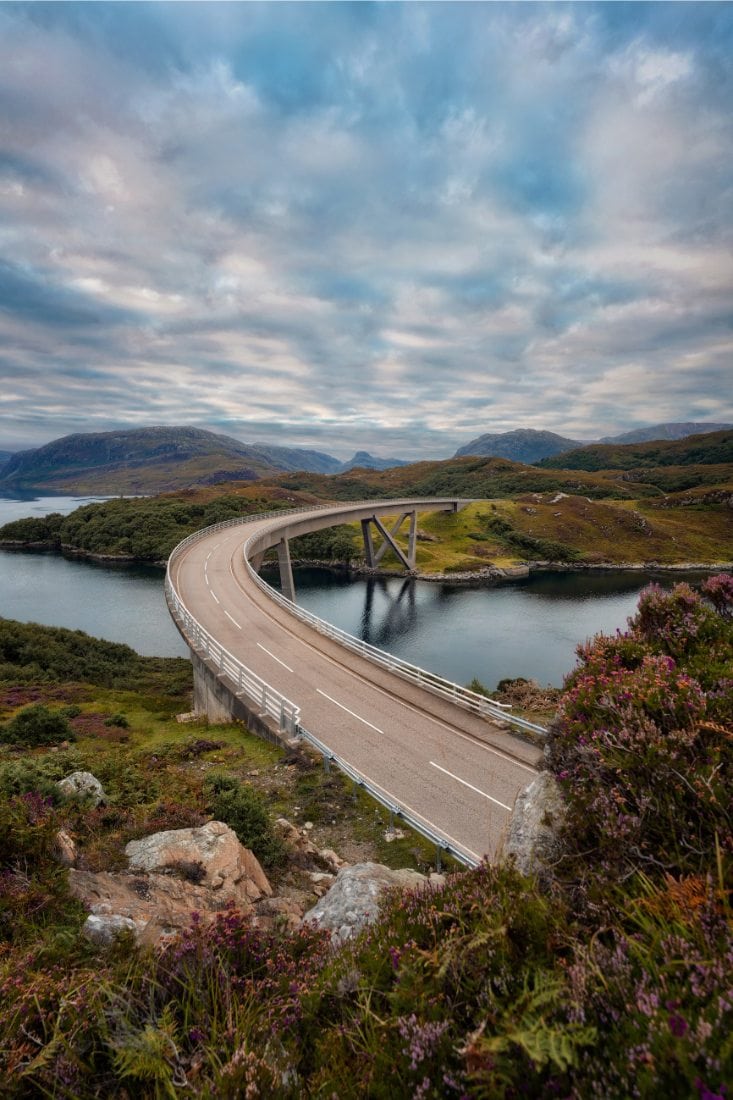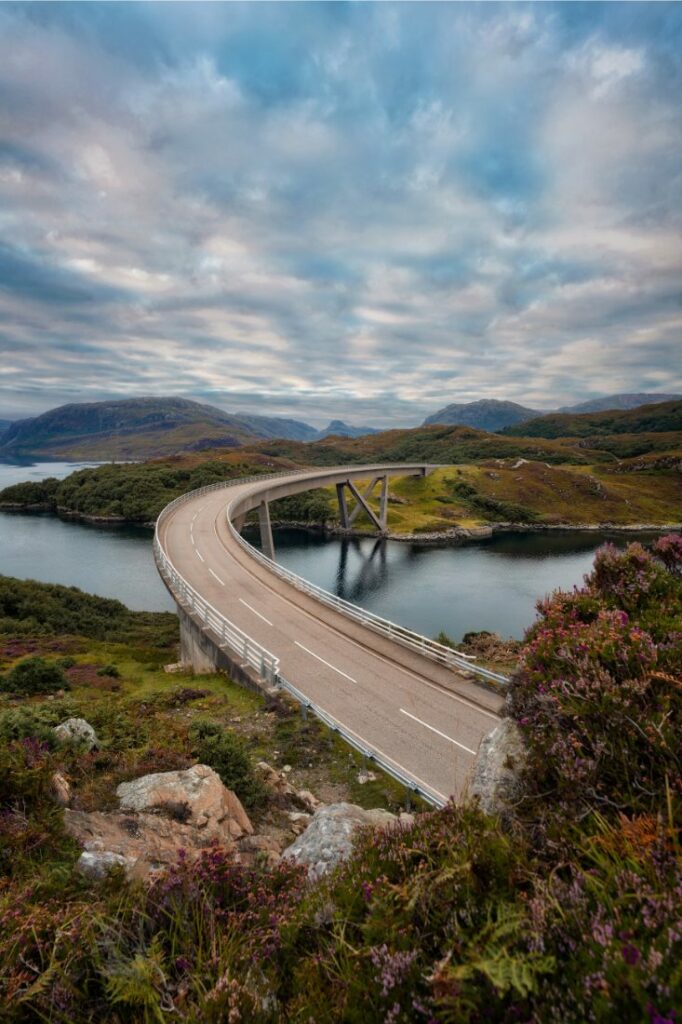 You can enjoy plenty of amazing road trips around Scotland, but probably the most famous route is the NC500. Short for the northern coast 500 – you've guessed it – it's 500 miles around the top of Scotland.
You can travel around this picturesque part of Scotland by car, or you can commit a couple of weeks to walk or cycle the route. The summer months mean that the trails can get busy, so you'll need to book your accommodation as far in advance as you can.
Hit up the whisky distilleries on a guided tour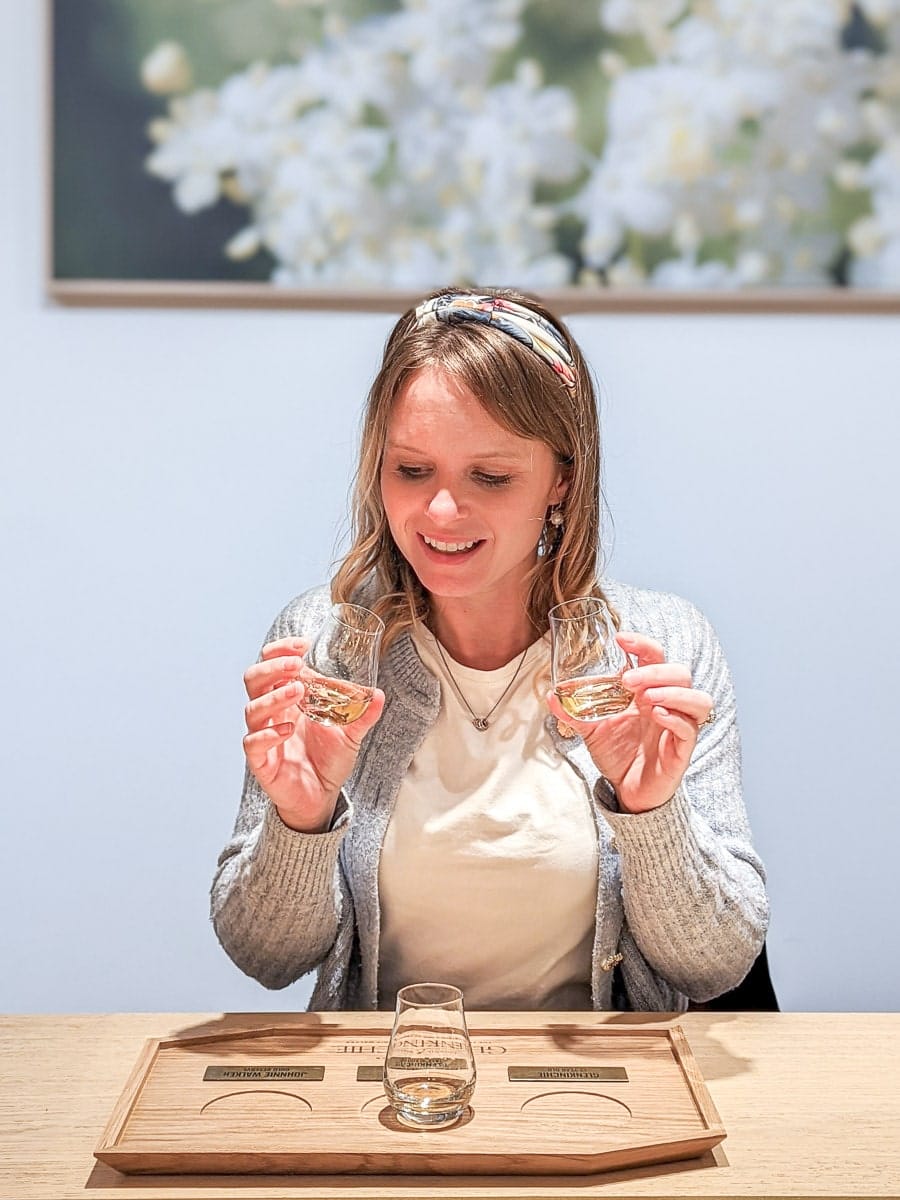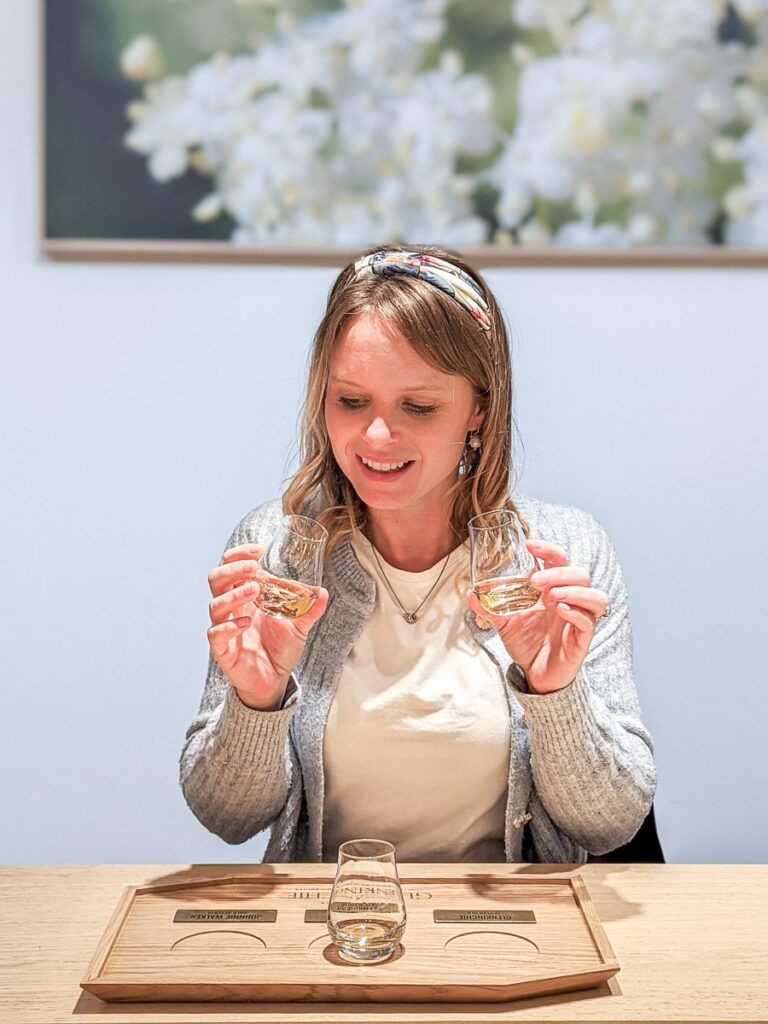 Can we talk about a visit to Scotland without mentioning whisky distilleries? Home to some of the best spirit brands in the world, you can jump on a number of tours around tasting rooms and find a new favourite tipple.
You can even join multi-day tours where you can hike or cycle from distillery to distillery if you're in the mood for multiple days of tastings!
---
There are so many amazing things to do in Scotland in the summer. Whether you want an active trip or a more cultural one, you can have a great time in this awesome country.
Let me know what your favourite thing to do in Scotland in summer is in the comments below, and I'll add it to my next itinerary!
Like this blog post? Then Pin it for the future!