Discover amazing things to do in Orkney Islands, where to stay, and how to explore these mystical Northern isles brimming with millennia-deep history, unique heritage, and out-of-this-world scenery.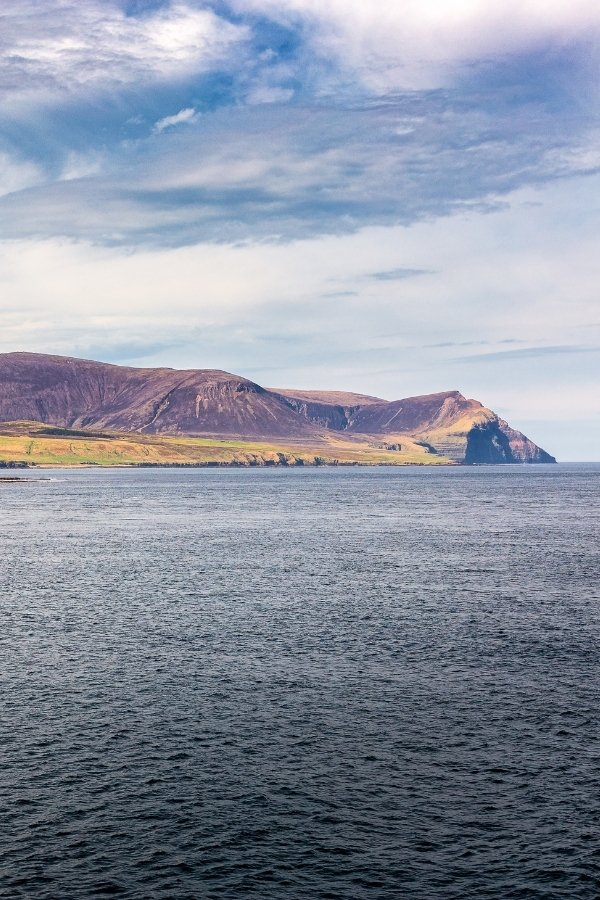 There is more to Scotland than Edinburgh, Aberdeen, and the Scottish Highlands. Tucked away in the North Sea lie the Orkney Islands, a magical archipelago offering incredible scenery, wildlife walks, and adrenaline-inducing activities like diving among World War II shipwrecks and sea kayaking.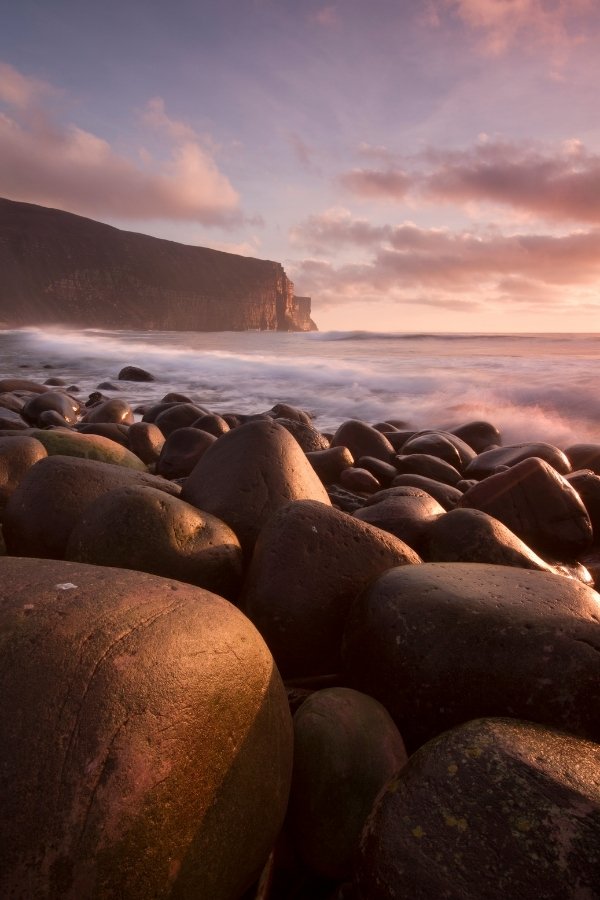 Giving off a distinctly Nordic vibe yet still unmistakably Scottish, the Orkney Islands are a treasure trove for outdoors enthusiasts, history buffs, and families looking for active holidays.
Visit Orkney to explore the UK's Viking past and see the Neolithic stone monuments rivalling Stonehenge, enjoy walks along the rugged coastline, spot the red-legged puffins and seal pups frolicking on sandy beaches, and enjoy Orkney's famed seafood restaurants and Highland Park whiskey distilled here since the mid-1700s.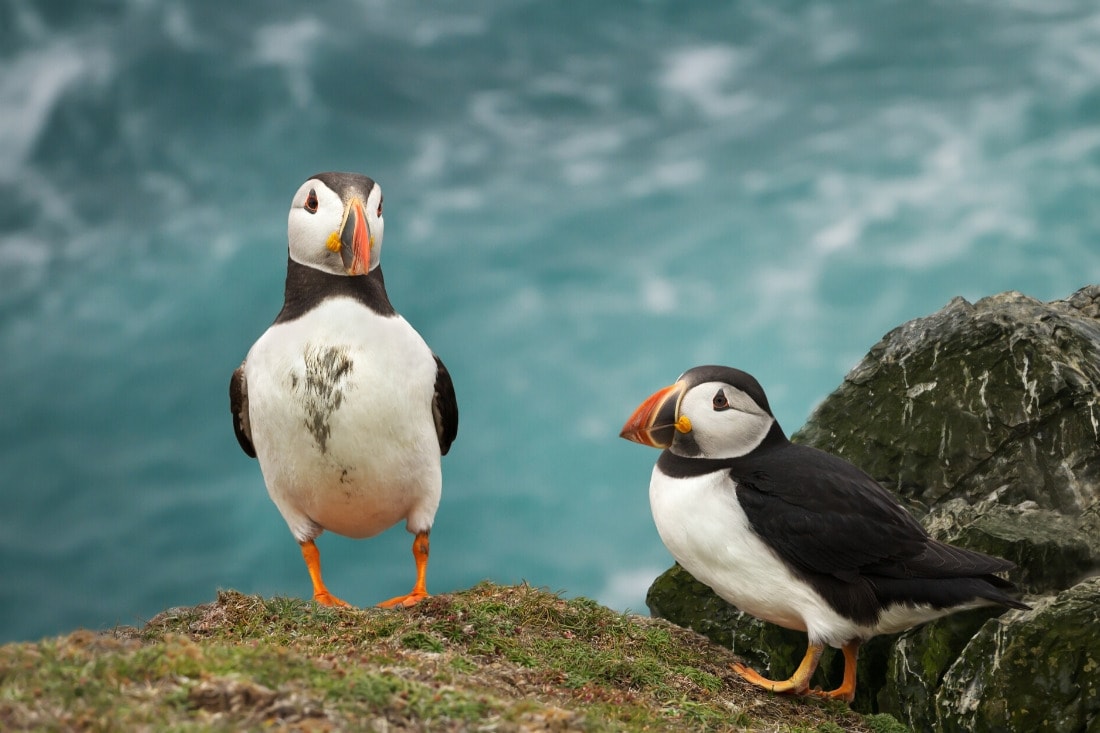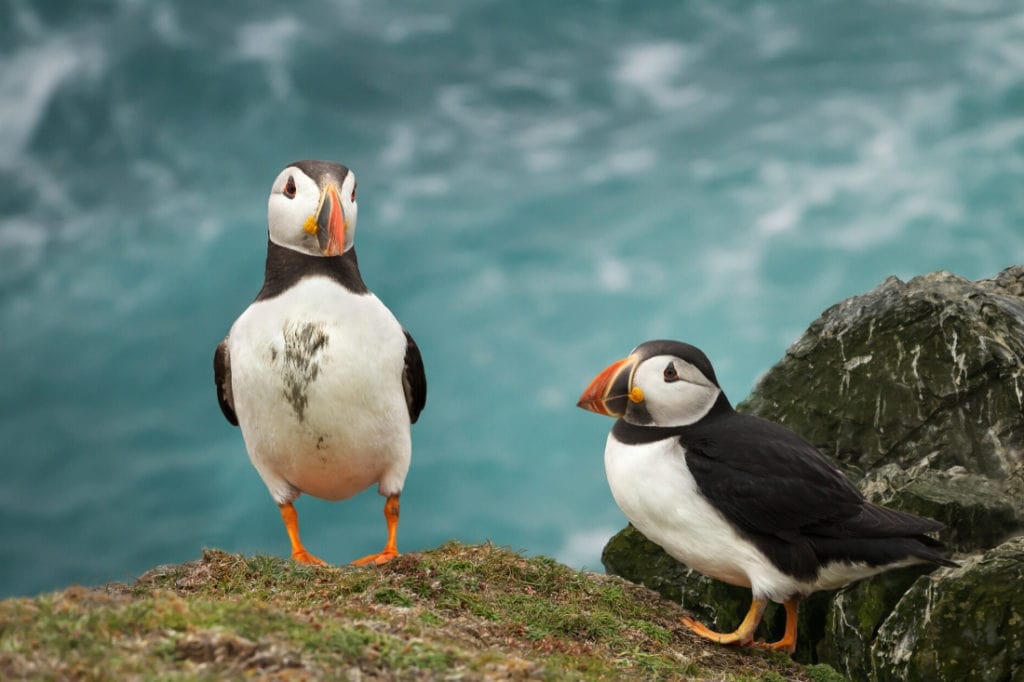 If you're looking to plan a Scottish trip with a difference, this guide will help kick off your Orkney Islands adventure in style.
---
Best Time to Visit the Orkney Islands
Although boasting several pristine-white sand beaches and turquoise waters, the Orkney Islands aren't a tropical paradise. The best time to visit the Orkney Islands is between late May and early September.
Don't forget to layer up though! Even in the summer months, the Orkney weather can be chilly, and you might experience some rain.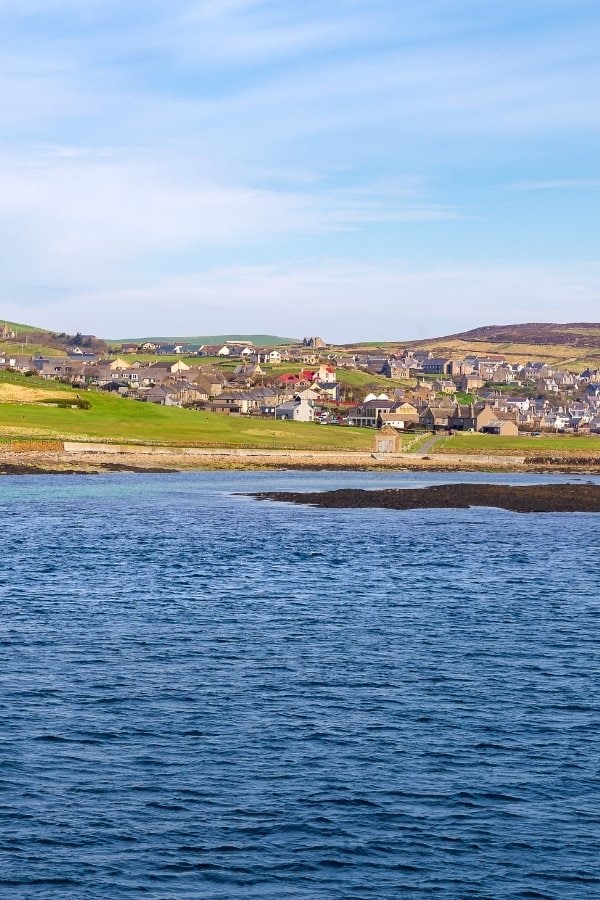 ---
How to Get To The Orkney Islands
The Orkney Islands may feel like a remote, far-flung corner of the UK, but getting here is surprisingly easy. You can either take a ferry from Aberdeen, Scrabster, or John O'Groats, or hop on a flight to Kirkwall from Aberdeen, Edinburgh, Inverness, or Glasgow.
If you're driving, your best bet is the Aberdeen ferry to Kirkwall (6 hours) or, if you prefer a shorter crossing, Scrabster to Stromness (1.5 hours).
For more information on how to reach the islands, check out our guide to how to get to Orkney.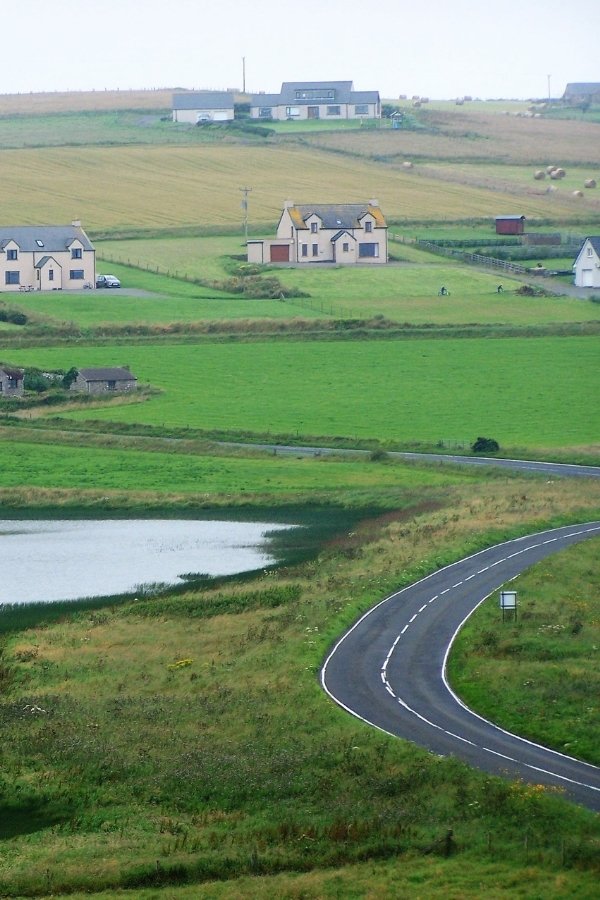 ---
Top Things to Do in Orkney
With stunning highland scenery, pretty harbour towns, and the largest concentration of Neolithic sites in Europe, there's no shortage of things to do in Orkney.
Visit Kirkwall
The capital of Orkney, Kirkwall is an excellent place to start exploring the islands. Start off by taking a walk in the historic centre of Kirkwall and visit the incredible 12th century St Magnus Cathedral. Next, stop by the small but fascinating Orkney Museum where you can find out more about the history of the islands, from the Viking period all the way to present day.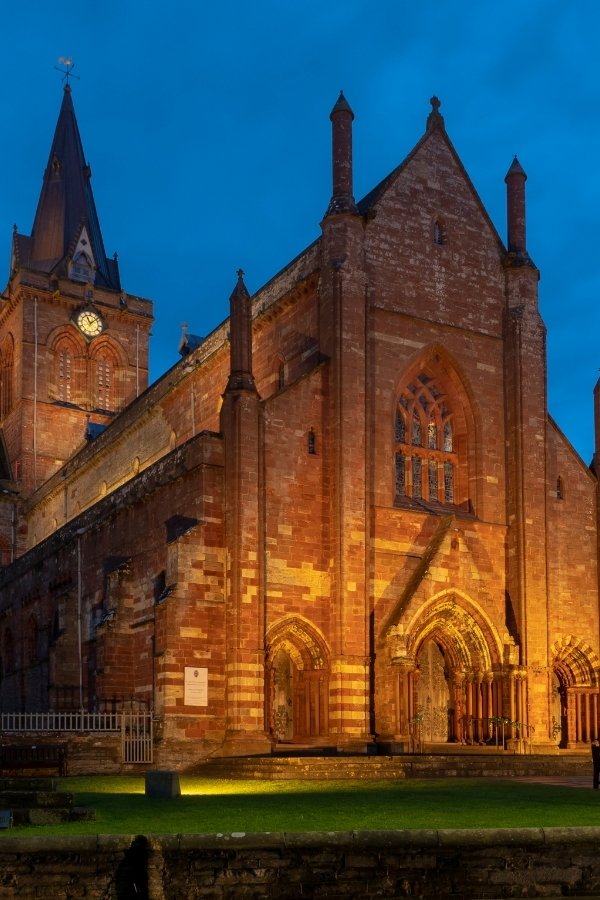 For a hearty lunch, grab a bite at Helgi's, a cosy place serving up tasty comfort food on Harbour Street. There's a quirky Viking-style interior and great seafood (vegetarian and vegan options are also available).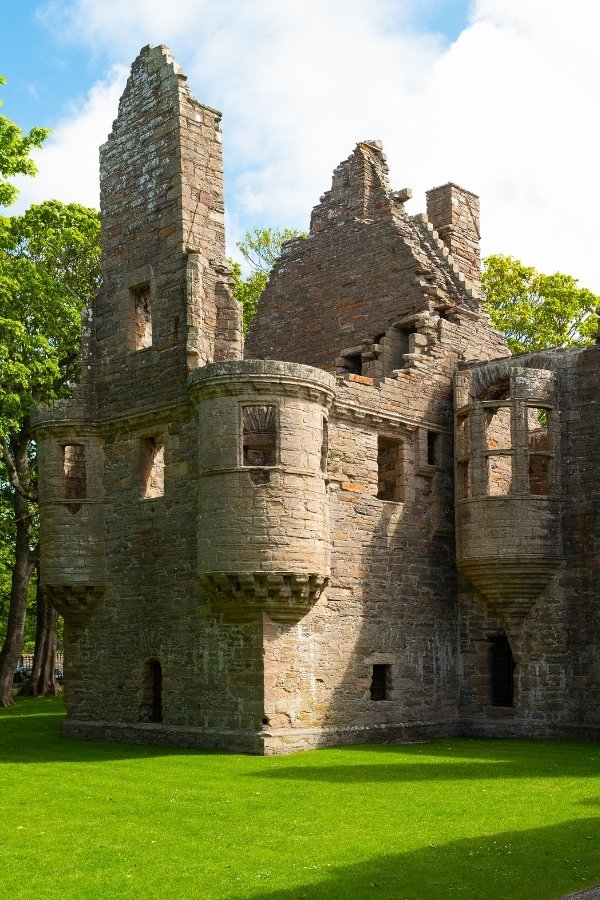 While shopping may not be high on your list of things to do in Orkney, Kirkwall has lots of amazing Nordic-inspired jewellery and crafts places that are ideal for gifts… for friends and family, or as a souvenir of your adventure!
Spend a day in Stromness
When visiting Orkney, a day in Stromness is a must. For one, this town boasts one of the most picturesque harbours in Europe (think Lofoten Islands in Norway!)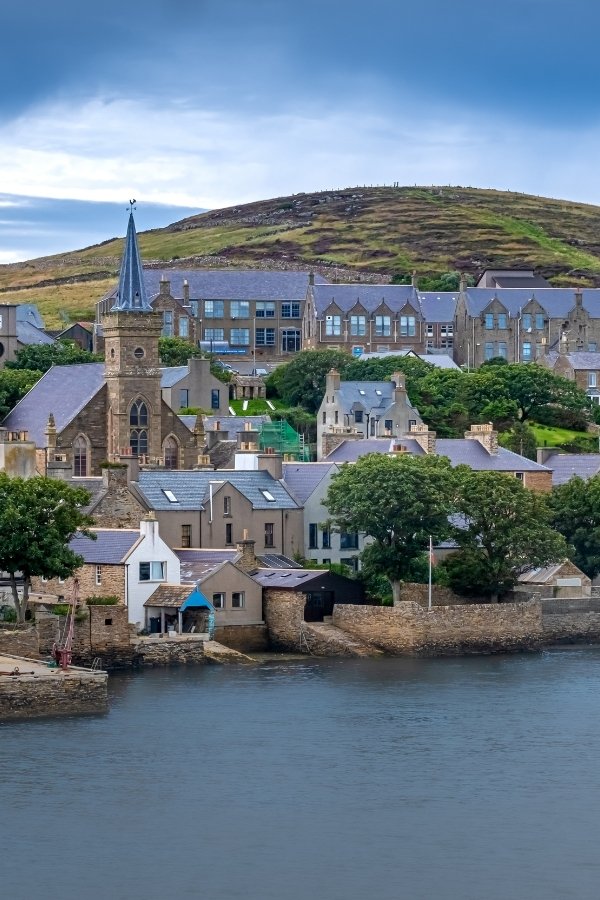 For another, Stromness has a charming old town with ancient stone houses lining the water. After a walking tour of central Stromness, try out the best seafood in Orkney at Hamnavoe Restaurant on Graham Place – the salmon here is especially delicious! If you're looking for more active things to do in Orkney, Stromness is also a great place for diving, sea kayaking and nature walks.
Explore the Ring of Brodgar
Predating both Stonehenge and the Egyptian pyramids, the Ring of Brodgar is one of the most awe-inspiring sights in the Orkney Islands. A mysterious circle of 27 standing stones built around 2500 BC, the Ring of Brodgar continues to puzzle the archaeologists of today as no one knows the exact purpose of this ancient monument.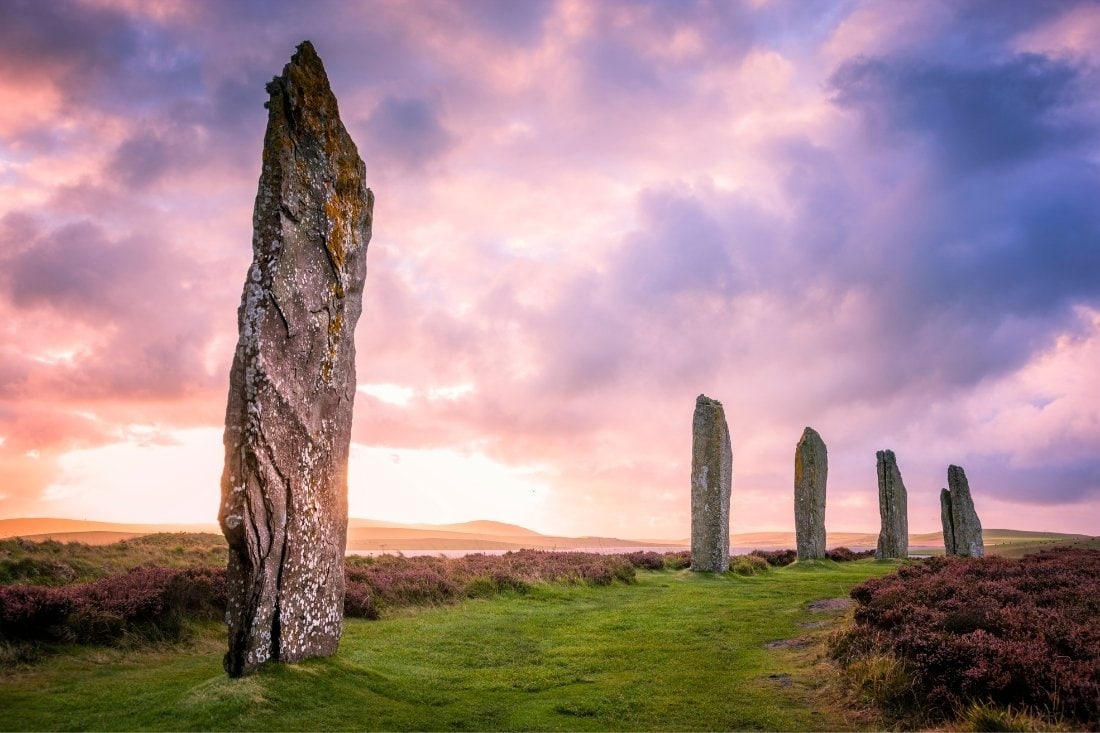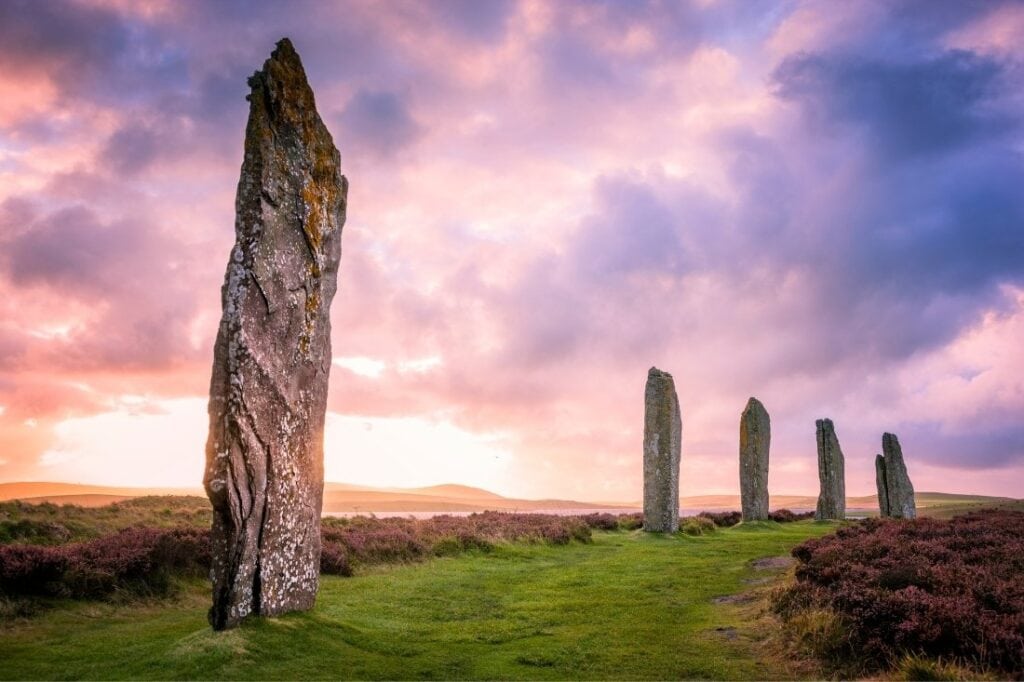 If you have all day, be sure to visit the nearby Stones of Stenness Circle and Henge, another breath-taking site of standing monoliths, some of them towering at over 16 feet.
Visit the Stone Age village of Skara Brae
Located near the Ring of Bordgar, Skara Brae is a Stone Age village dating back over 5,000 years. The prehistoric ruins tell a tale of an ancient society, long gone, but not forgotten.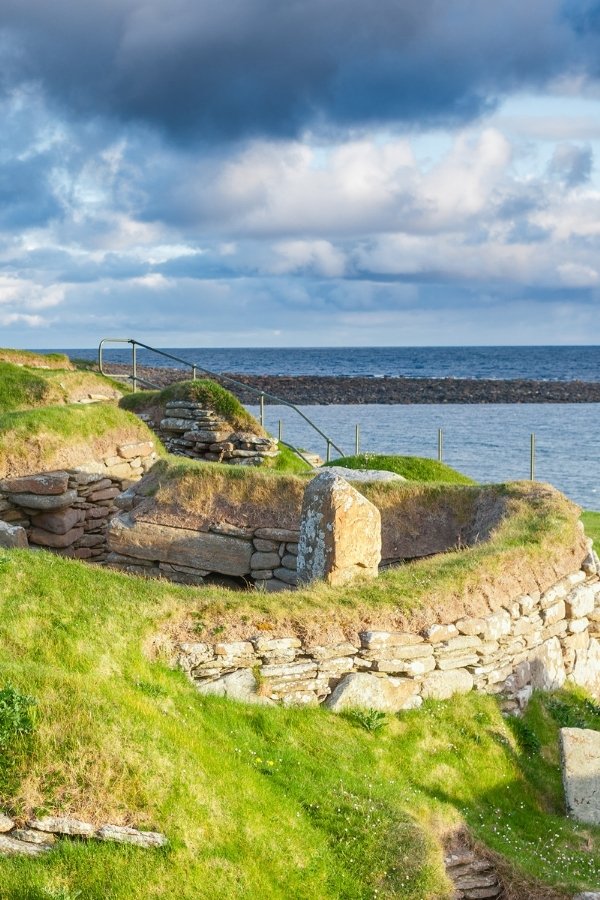 You can still make out the remnants of walls and furnishings at the site, and it's worth spending an hour or two exploring on foot. After visiting Skara Brae, take a walk on the beach of Skaill, one of the most beautiful wild beaches in Orkney boasting white sands and tranquil blue waters.
Visit Churchill Barriers Church
If you're looking for more things to do in Orkney Islands, stop to admire the Churchill Barriers church built by Italian prisoners of war who were held in Orkney in the 1940s. The Italian prisoners convinced their camp command to let them build a chapel, and astonishingly, what they created with meagre means is nothing short of a work of art.
The church features an elaborate facade and special interior paintings created by Domenico Chiocchetti.
See the ancient tomb of Maeshowe
Another gem of prehistoric Orkney heritage, Maeshowe is an ancient tomb built around 5,000 years ago. Appearing like a grass-covered hill, Maeshowe is a chamber featuring ancient Viking runes on the walls and surrounded by myth and legend.
On winter solstice, the rays of the rising sun hit the entry of Maeshowe in such an angle that it illuminates the entire chamber, hinting at the ingenuity of the ancient builders'. Located just off Stoneyhill Road near Stenness, Maeshowe is one of the top things to do in Orkney.
Take a trip to the Isle of Hoy
As well as history, a visit to Orkney is all about scenery and nature. If you love hiking and wildlife, take a short ferry from Stromness and visit the Isle of Hoy, one of the most spectacular islands in the archipelago.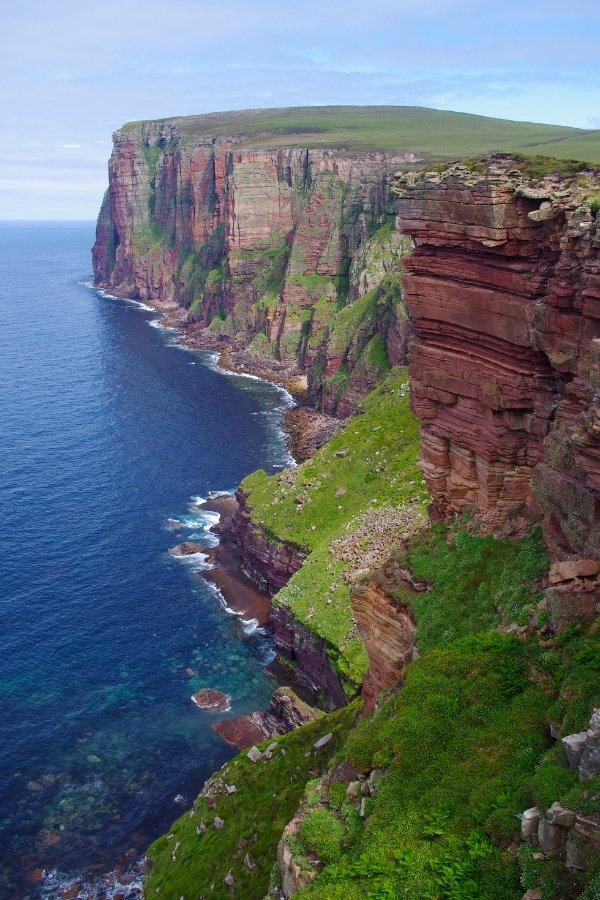 The Isle of Hoy is famous for its 450-feet tall sandstone rock rising from the sea. It resembles the profile of a face looking out to sea, so the rock has been nicknamed the Old Man of Hoy.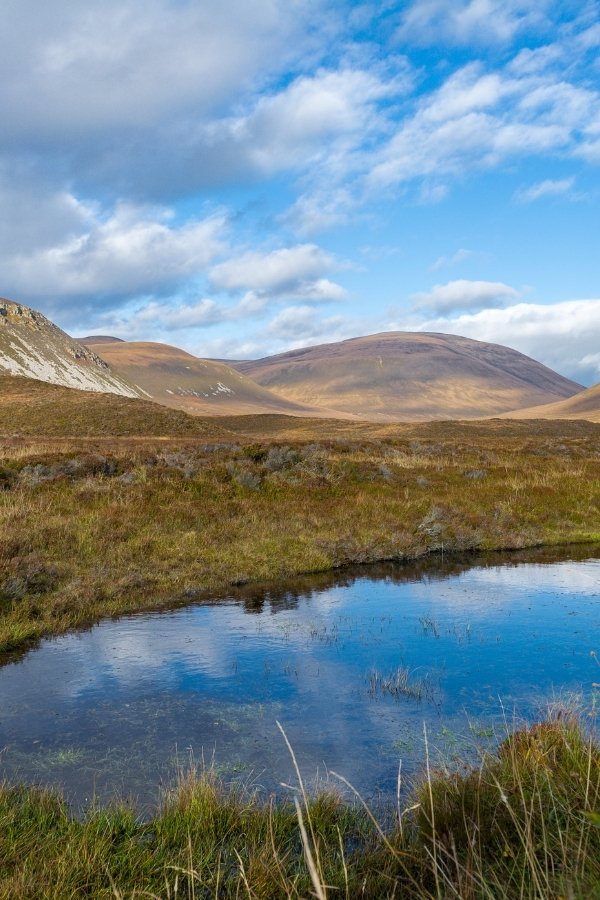 One of the most spectacular things to do in Orkney, is hike around the Isle of Hoy. There's a narrow footpath which circles along the shore, and the rewards are big! The views are immense, with jagged cliffs, beaches, and turbulent waters below.
Scuba diving in Orkney
Because of the islands' northern location, diving probably isn't the first thing that comes to mind when you're looking for cool things to do in Orkney. And yet, Orkney is one of the best dive locations in the world because of the presence of sunken World War II ships littering the seabed in Scapa Flow. In fact, it's one of our 20 trips that show the best of Britain.
52 ships sank near Orkney during the war, and seven can be explored on a diving expedition just off the coast. The diving season in Orkney runs between April and November.
---
Where to stay in Orkney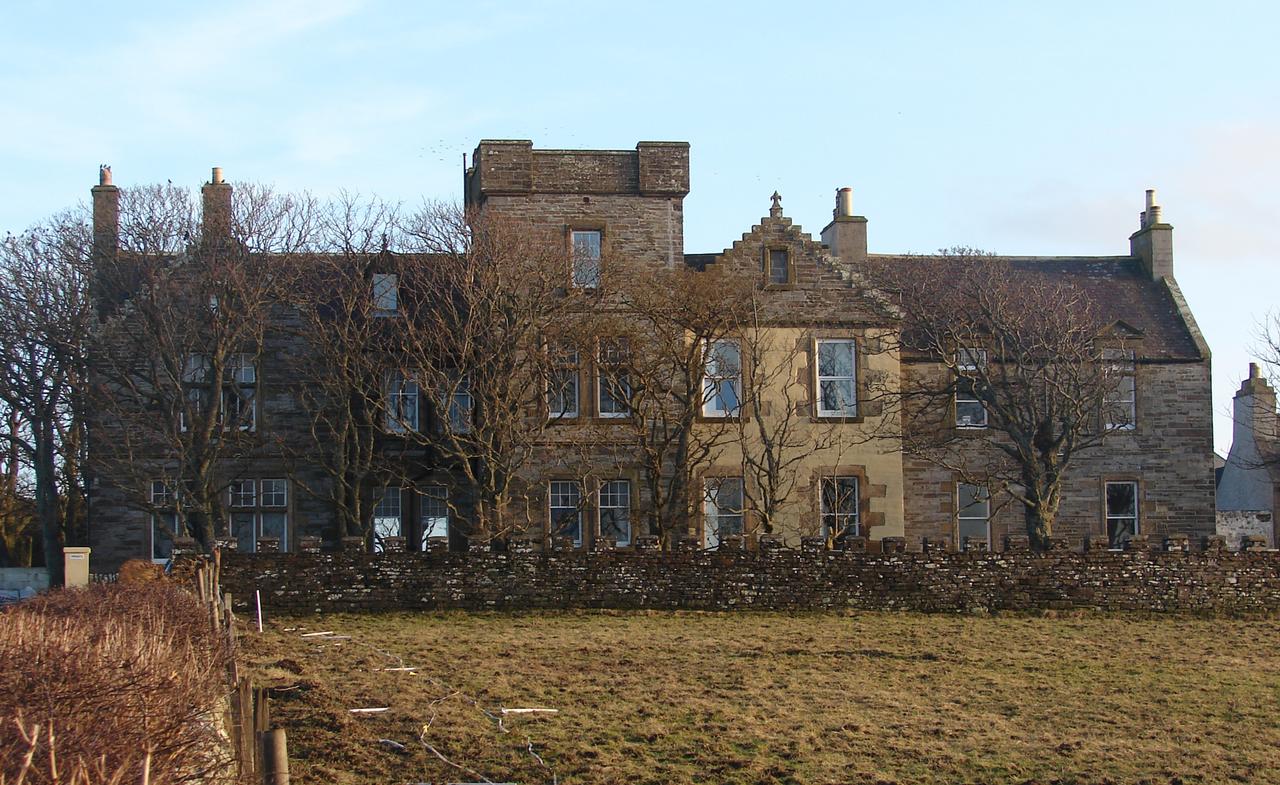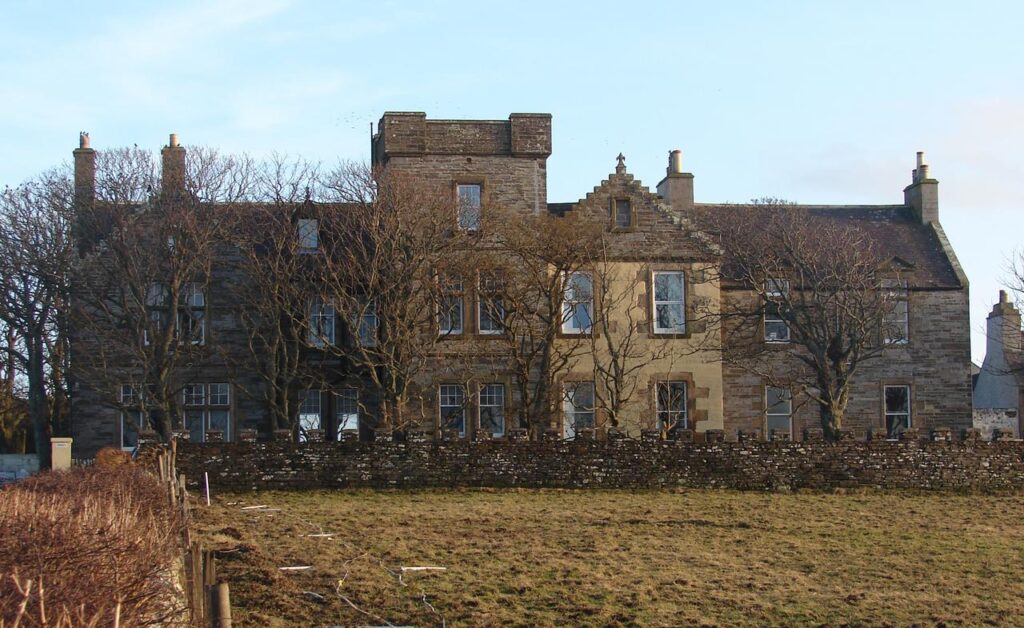 If you plan to visit Orkney and spend some of your stay in Kirkwall, Highland Park House is a great place to stay.
A stunning Victorian mansion, Highland Park is just ten minutes' drive from the town centre and twenty minutes' drive from Ring of Brodgar and other Orkney attractions.
You can check prices and availability at the Gilpin Hotel here.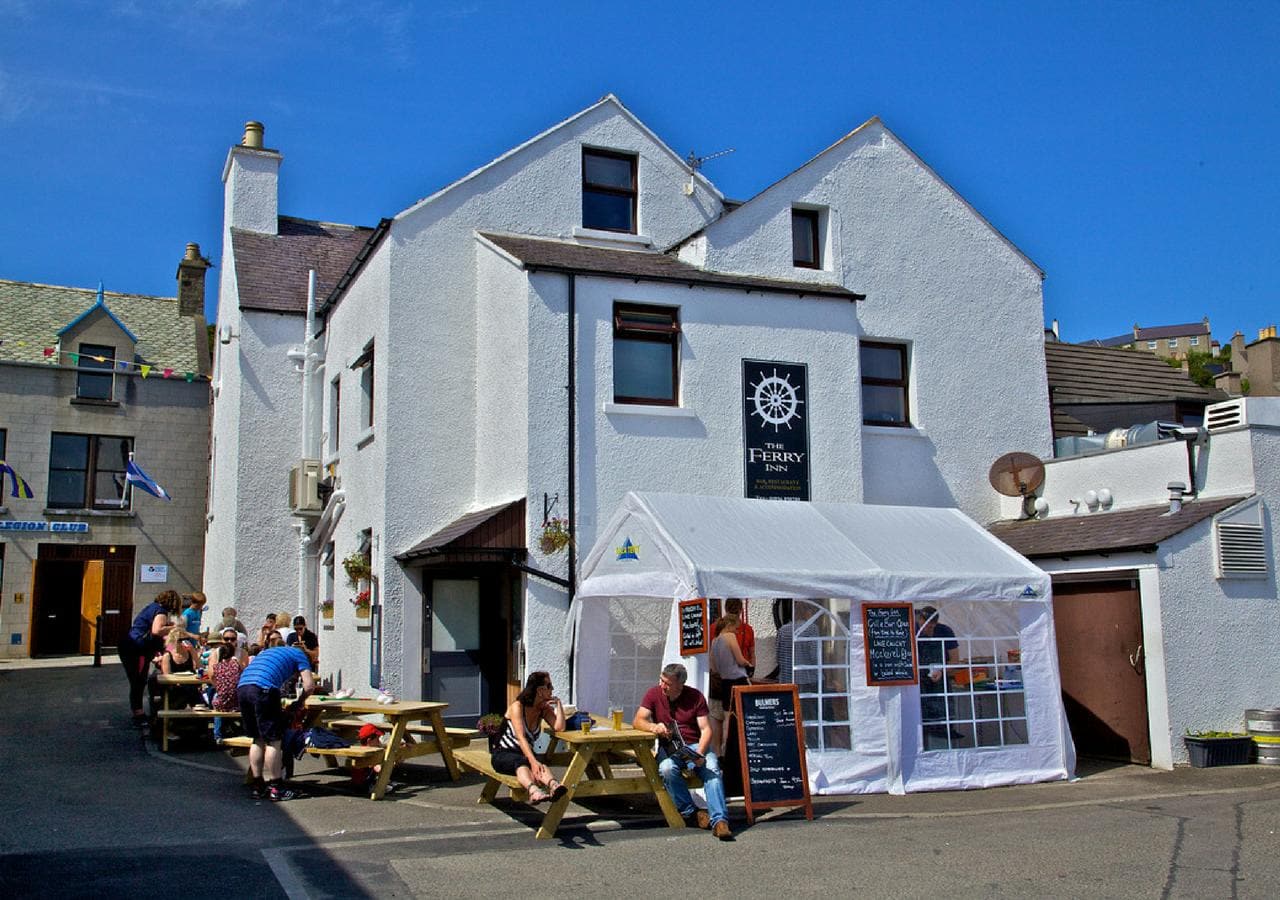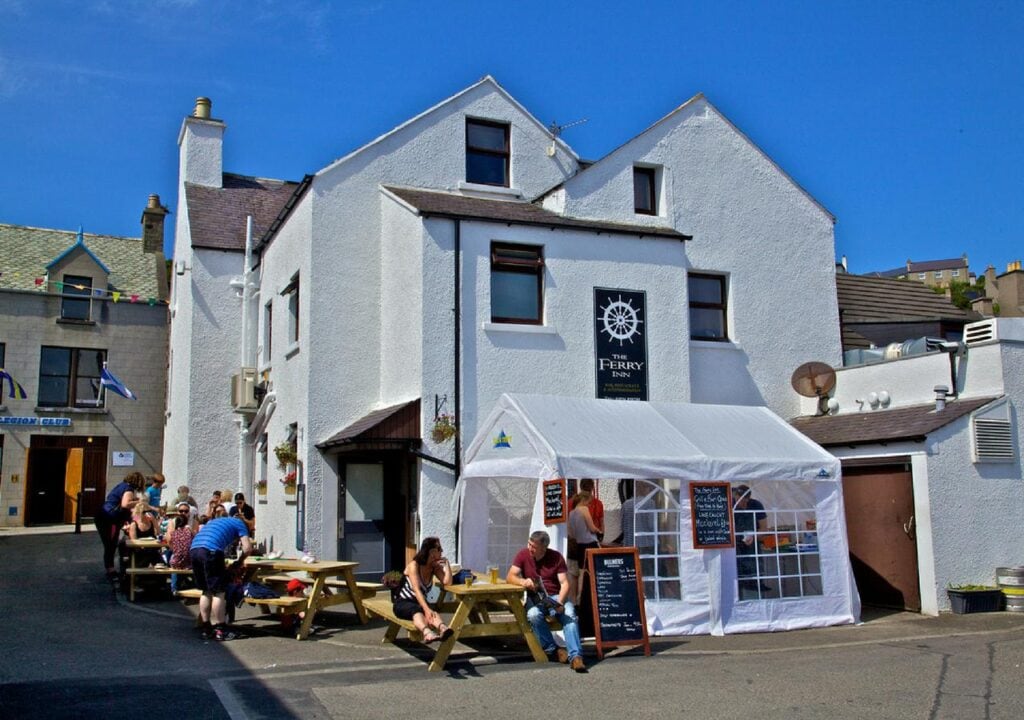 Looking for country charm and family fun? The Ferry Inn is a small but charming hotel situated in the dreamy harbour of Stromness, perfect for solo travellers and couples alike.
You can check prices and availability at the Gilpin Hotel here.
---
We hope this guide to visiting Orkney helps you plan your trip. Don't forget to take a look at our guide to how to get to the Orkney Islands too.
Enjoyed this post? Pin it for later…