From vibrant city centre breaks, to idyllic suburban escapes, here are some of the best luxury hotels in Manchester.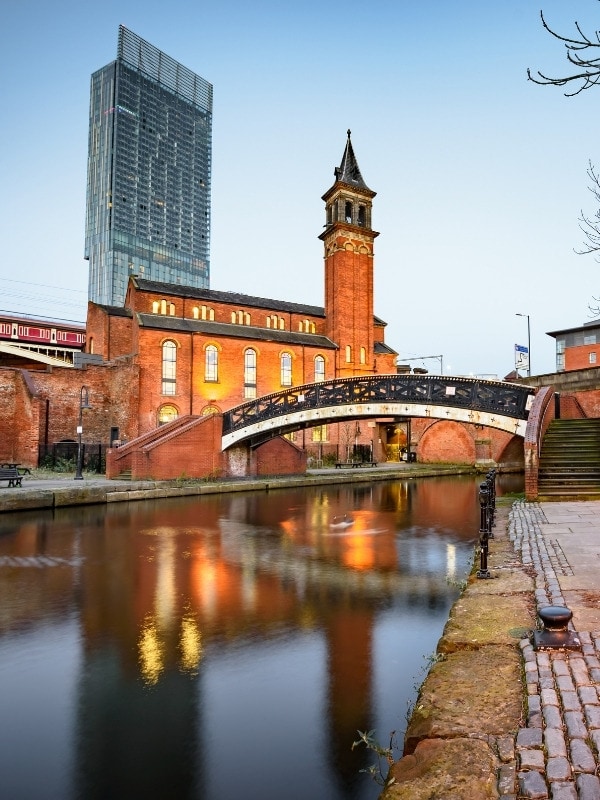 Known as the innovative city that catalysed the Industrial Revolution, Manchester holds a lot of historic value today. With a big music and all-round urban scene, it's a truly unique location with heaps of culture.
Manchester takes pride in its one-of-a-kind-ness, from the colourful and creative Northern Quarter to the boutique and trendy Didsbury. It's a diverse city with a lot to offer.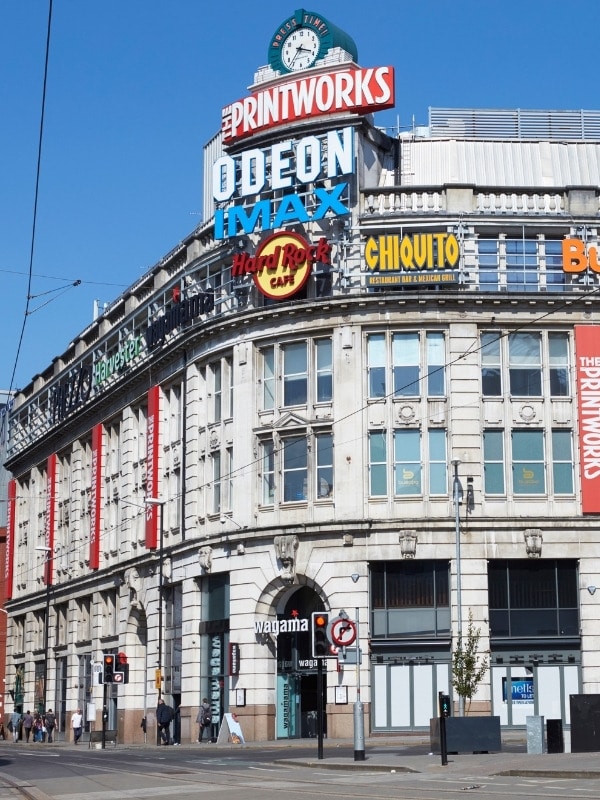 Whether you want an exciting, city-centre location, or a peaceful suburban break. This is your guide to the best luxury and boutique hotels in Manchester!
---
The Best Luxury and Boutique Hotels in Manchester
A 5-star hotel in the heart of Manchester City Centre, The Lowry truly is a one-of-a-kind luxury experience. The facilities at The Lowry are what make a stay here so special. You could dine at their iconic Riverside Restaurant or enjoy live music in their luxury Lounge Bar. There's even a private dining room for special occasions!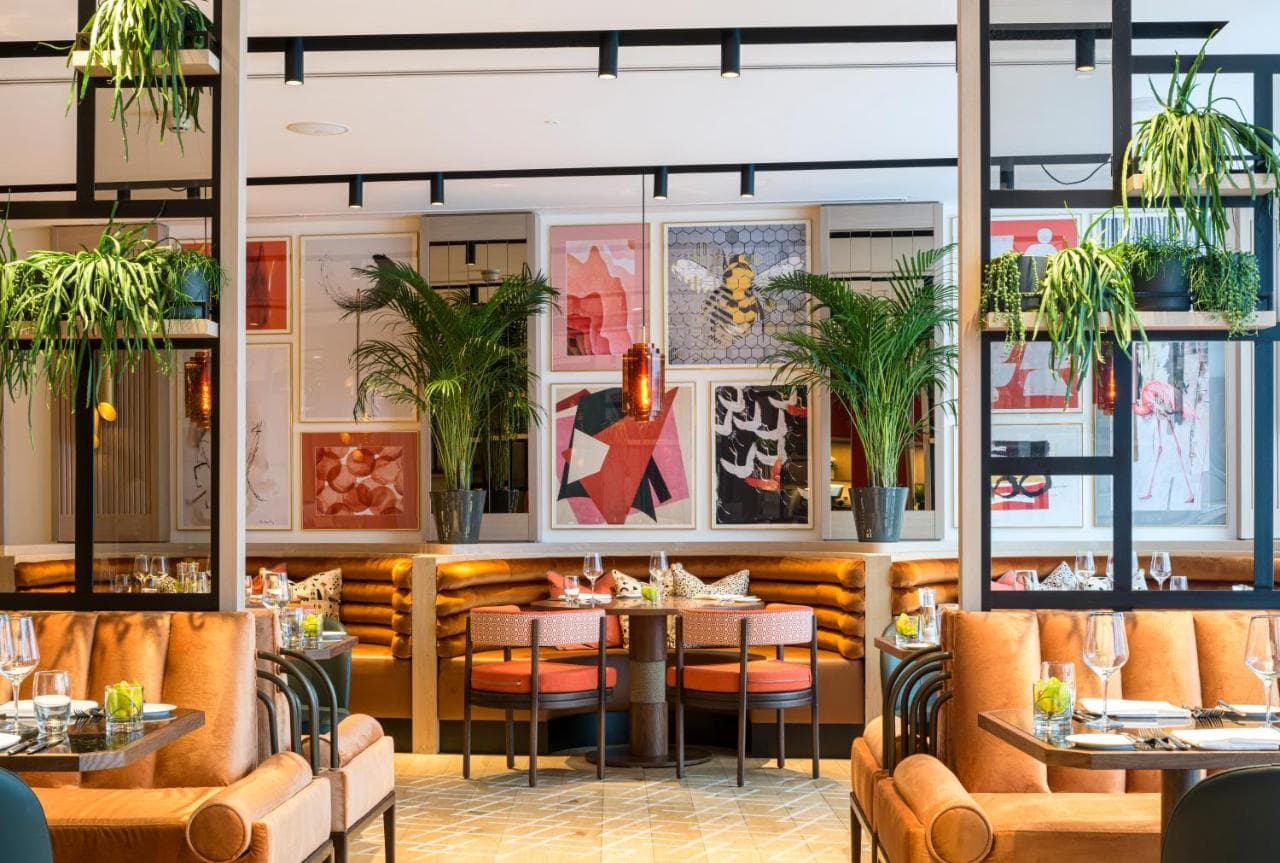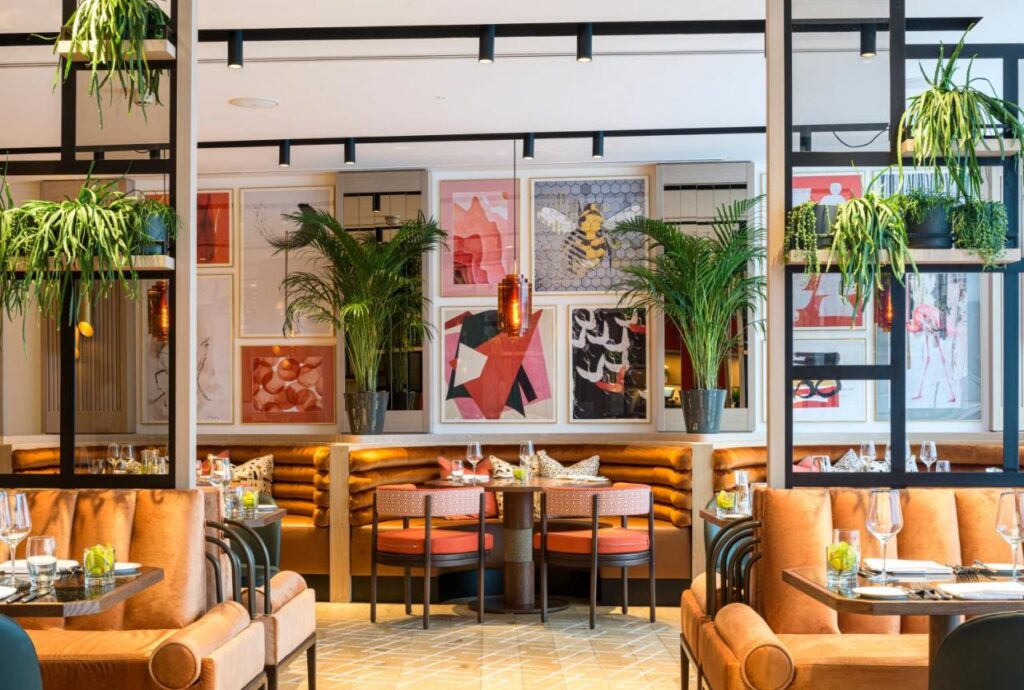 With a range of exceptional rooms and suites, you're sure to receive a well-deserved 5-star treatment throughout your stay. What's more, you could even treat yourself to a pamper day with one of their hand-crafted spa packages.
Manchester's Stock Exchange Hotel is one of the best luxury hotels for those looking to stay in the heart of the city. Its preserved heritage and restored character gives it some seriously unique and boutique characteristics. With various attractions on the doorstep, you'll be spoilt for choice in terms of things to see and do!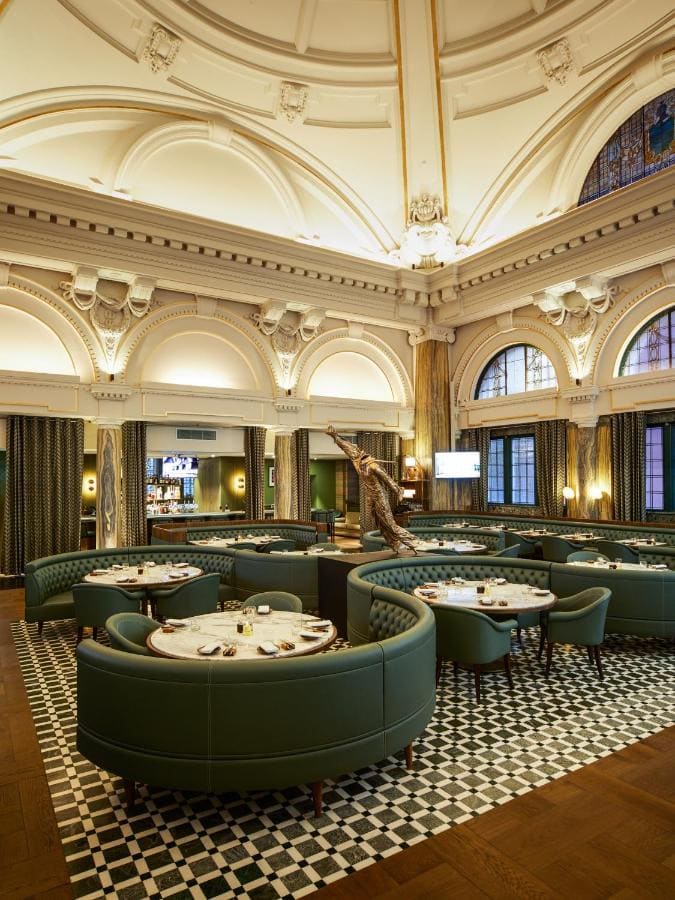 If you fancy a taste of classic British fine dining, Stock Exchange offers just that. The luxury hotel has its very own elegant restaurant: The Bull & Bear. With a simplistic yet sophisticated menu, it offers a truly mouth-watering experience – perfect for foodie trips to Manchester!
The Kimpton Clocktower Hotel is one of the best 5-star hotels in Manchester for those who enjoy elegance and decadence. Just south of Manchester's Central Retail District, the boutique hotel is within walking distance to a range of museums, galleries, and other Mancunian delights!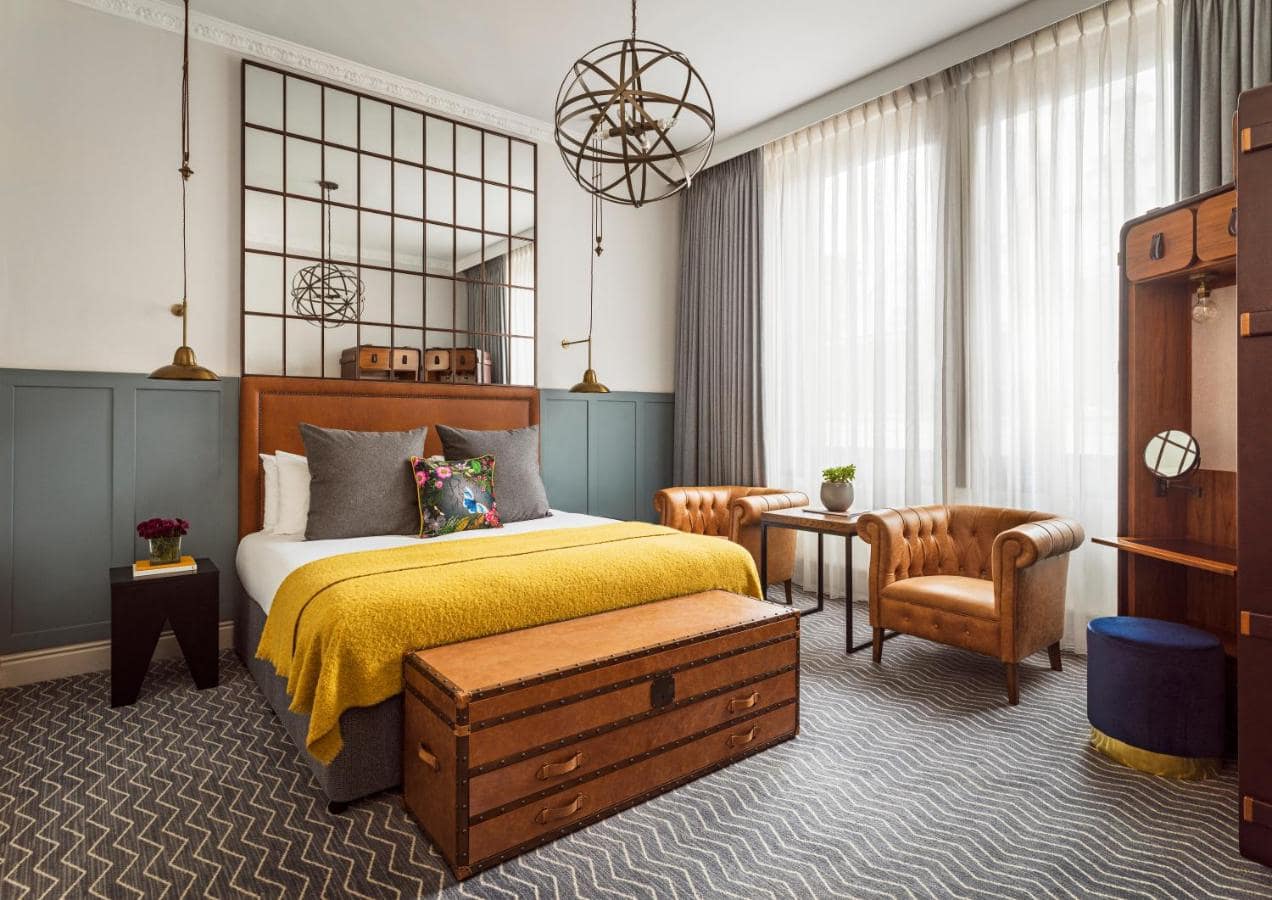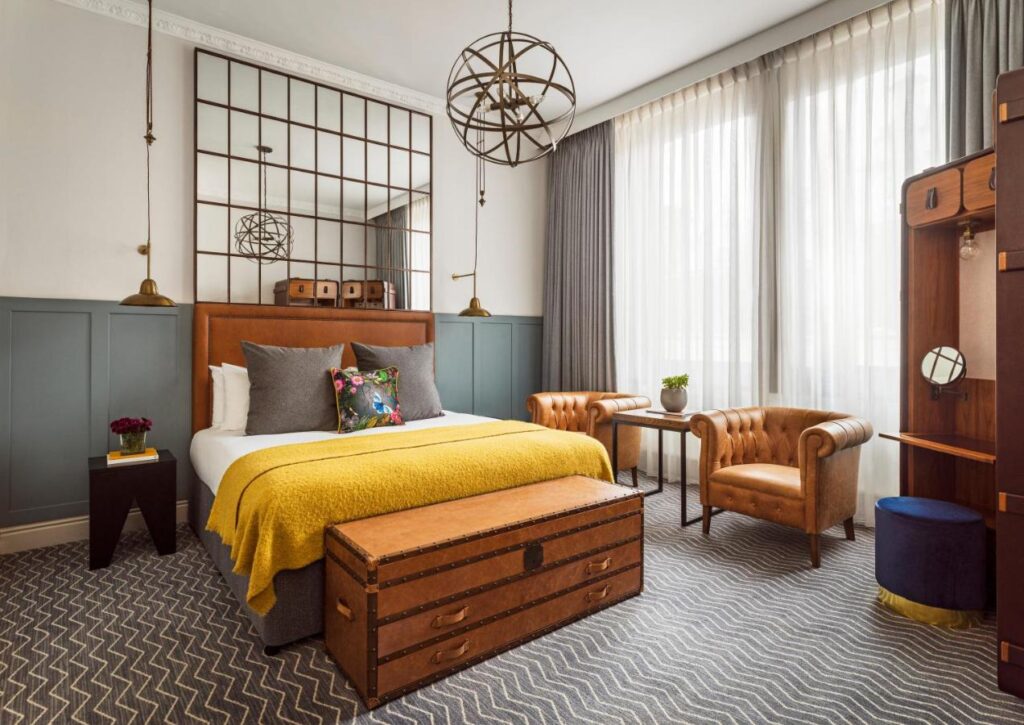 With an on-site fitness centre, pet-friendly rooms, and a music concierge service, the Kimpton Clocktower suits all sorts of travellers.
For those seeking a special place to tie-the-knot, look no further! This 5-star hotel has a range of gorgeous spaces to host an unforgettable wedding, or other special occasions.
Former textile warehouse meets twenty-first century bohemian luxury, this is a true Northern Quarter treasure! The Cow Hollow Hotel is definitely one of the most stylish and chic boutique hotels in Manchester.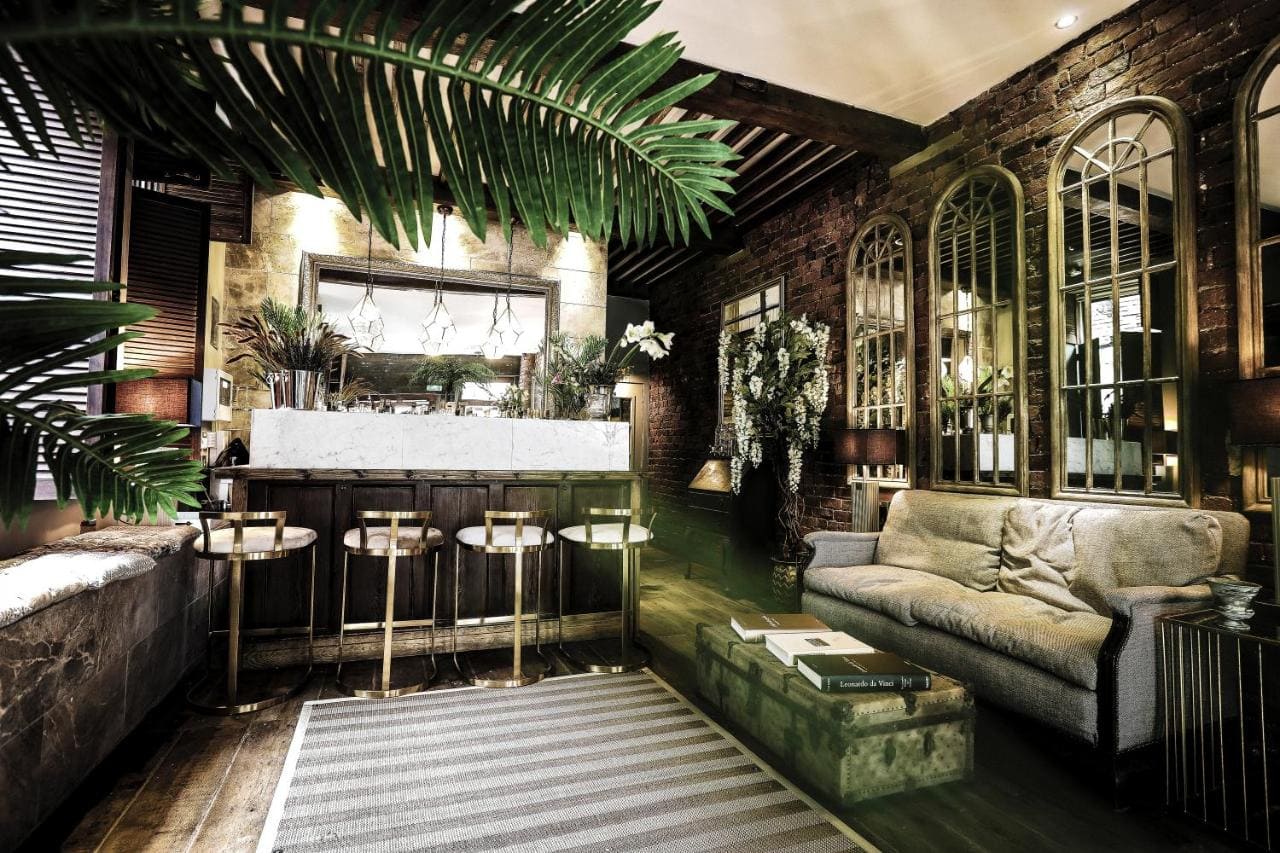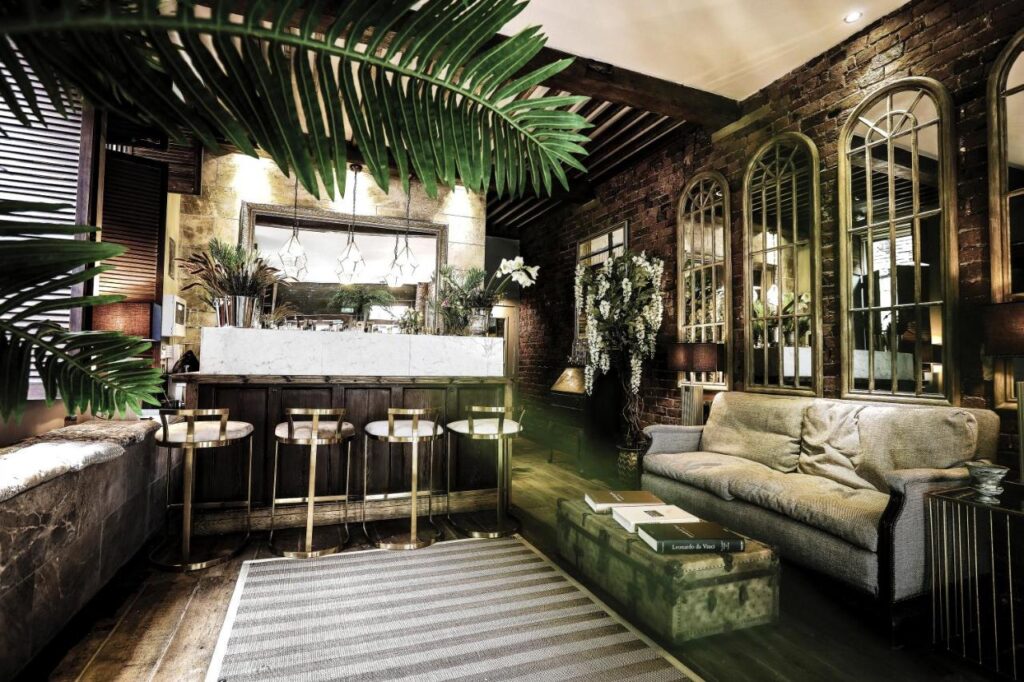 If you're an interior design lover, you'll fall in love with the funky décor. With a luxury cocktail bar situated in the hotel lobby, you can enjoy a night out without leaving the hotel!
What's more, Cow Hollow is located close to some of the city's coolest bars and restaurants, as well as some amazing places to go for bottomless brunch in Manchester! So, this is definitely a great option if you're booking a fun weekend in Manchester.
Located in the heart of Manchester, King Street Townhouse takes pride in its uniquely historic building. The boutique hotel has a multitude of luxury amenities, such as a breath-taking spa, private cinema and wine cellar!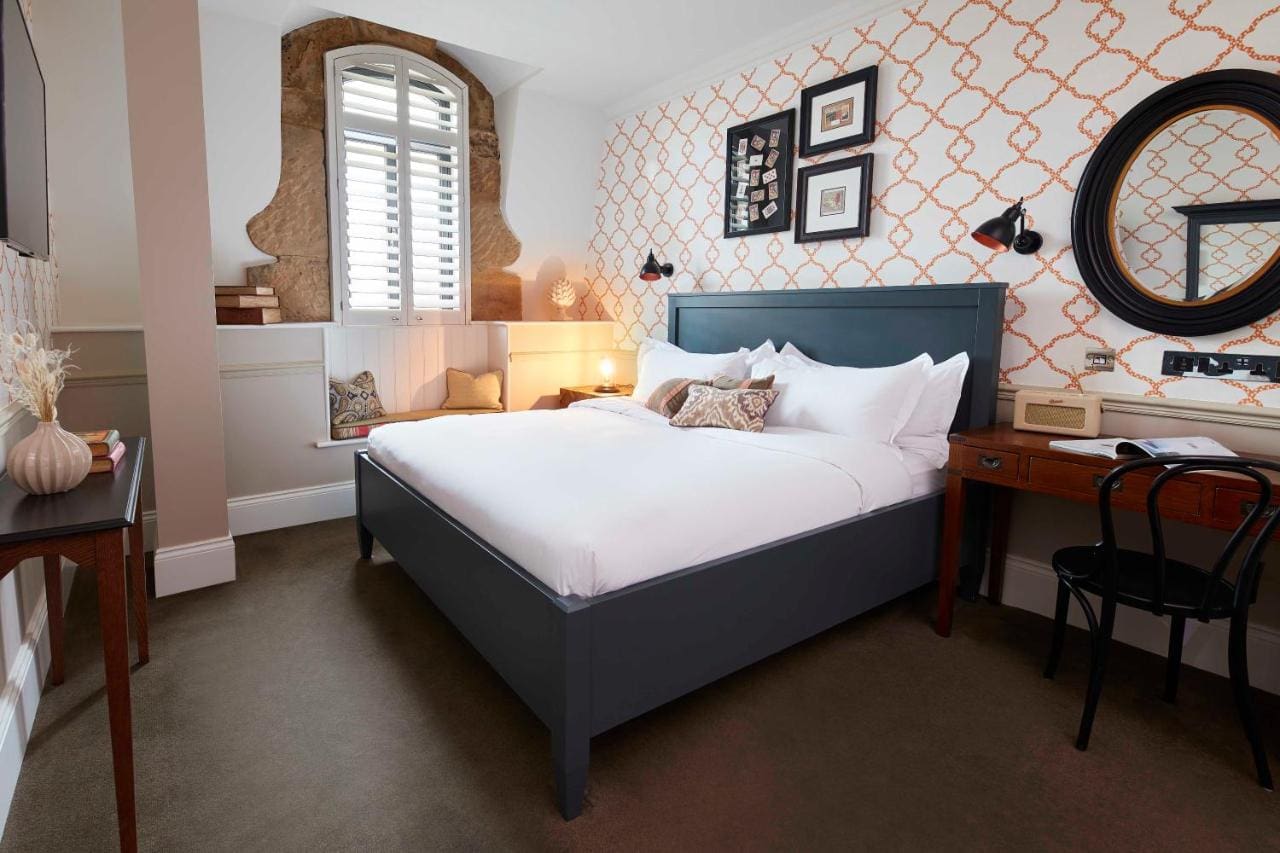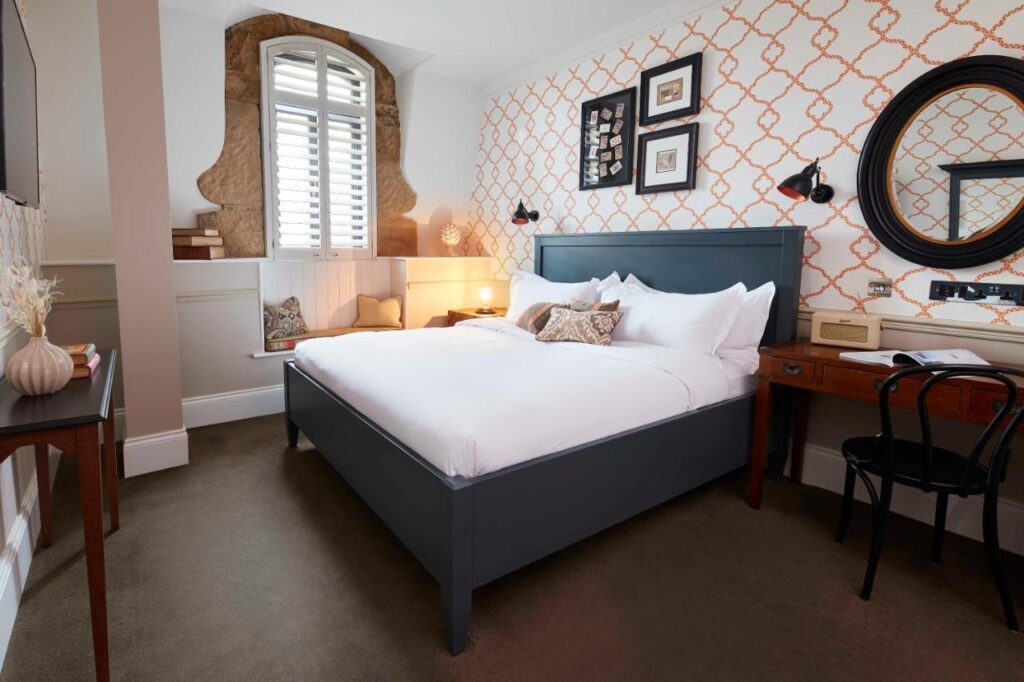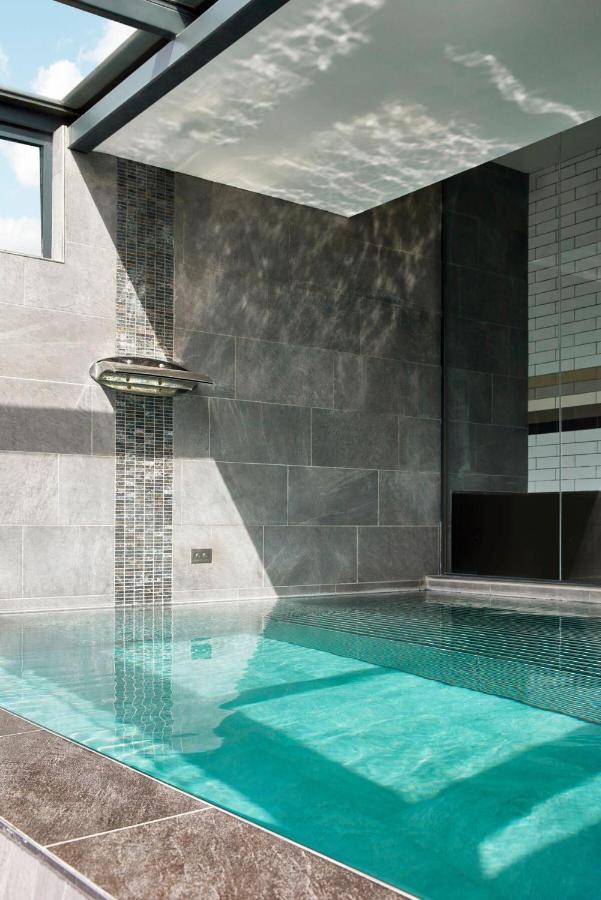 From taking a dip in the rooftop pool, to cosy movie nights, their amenities are like no other. You're guaranteed to receive luxury treatment if you stay here!
With the benefit of a central location, King Street Townhouse is surrounded by some of Manchester's must-see attractions. For example, why not take a short 5-minute walk to Manchester Art Gallery?
If you love stylish and contemporary surroundings mixed with a bit of luxury, you'll want to check out the award-winning Abel Heywood Boutique Hotel. With exposed brick walls and heaps of character in each room, it's a great place to stay on a city-break.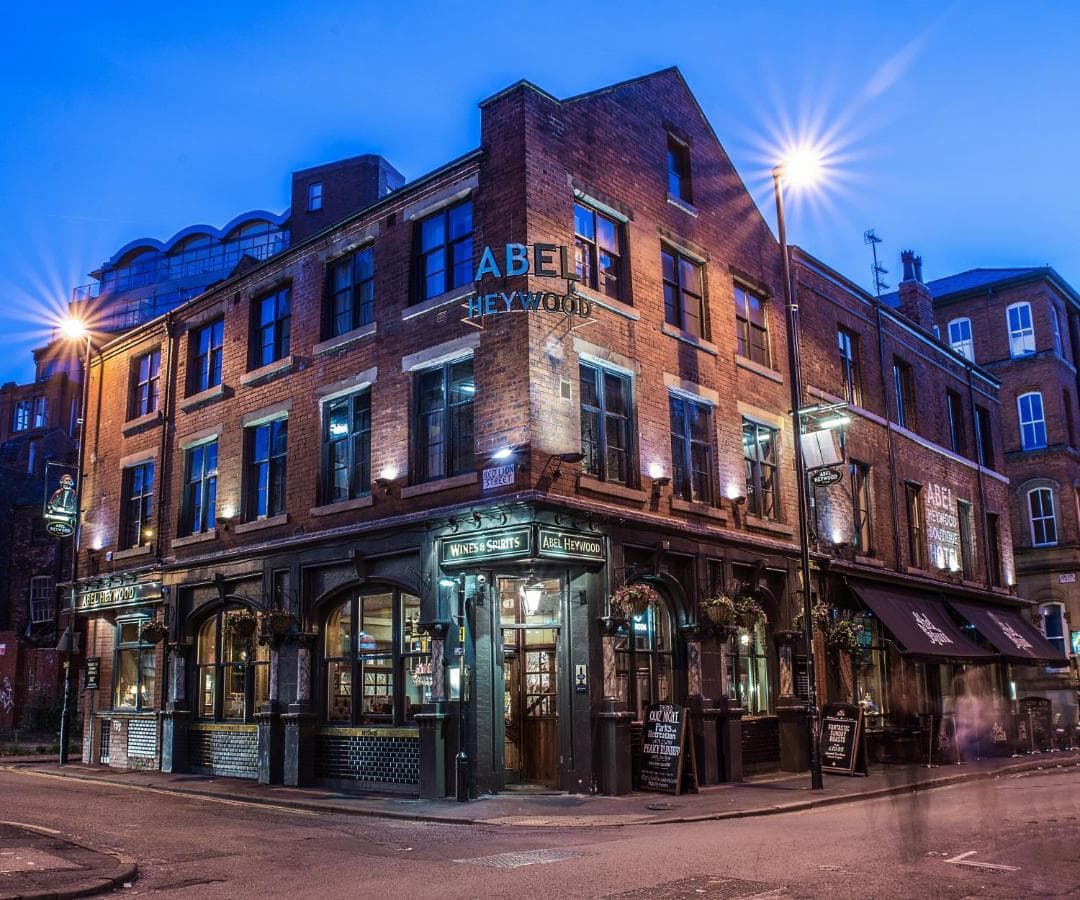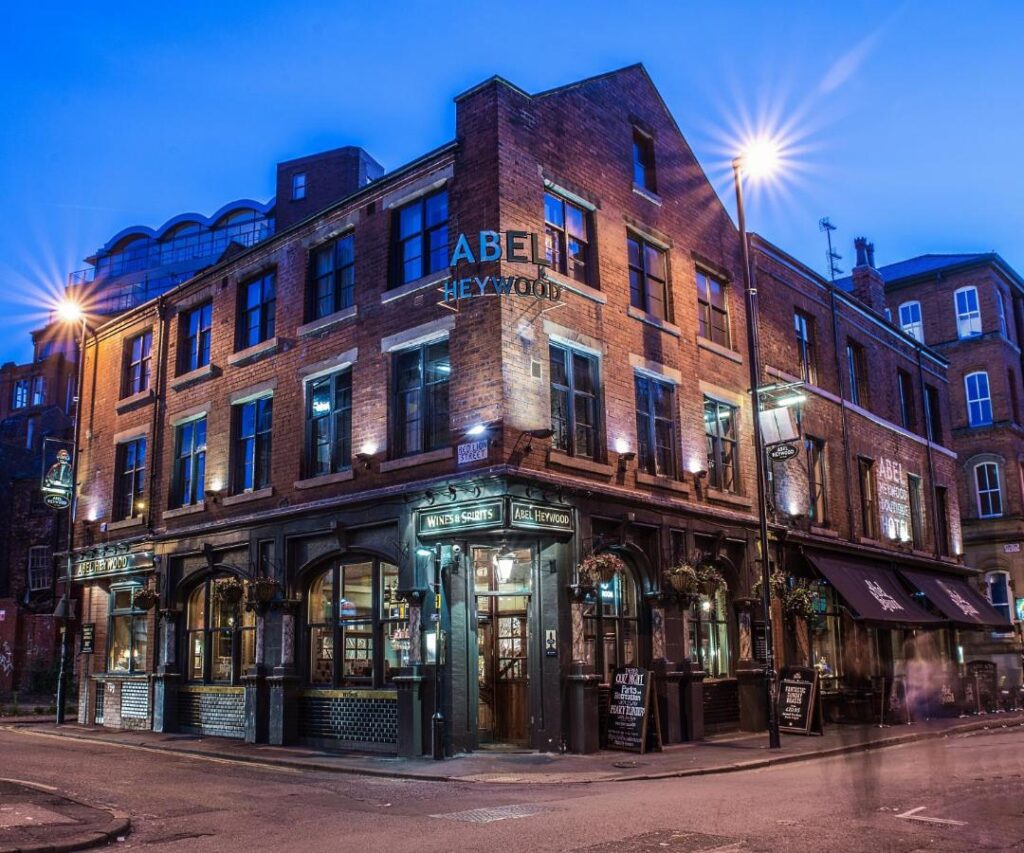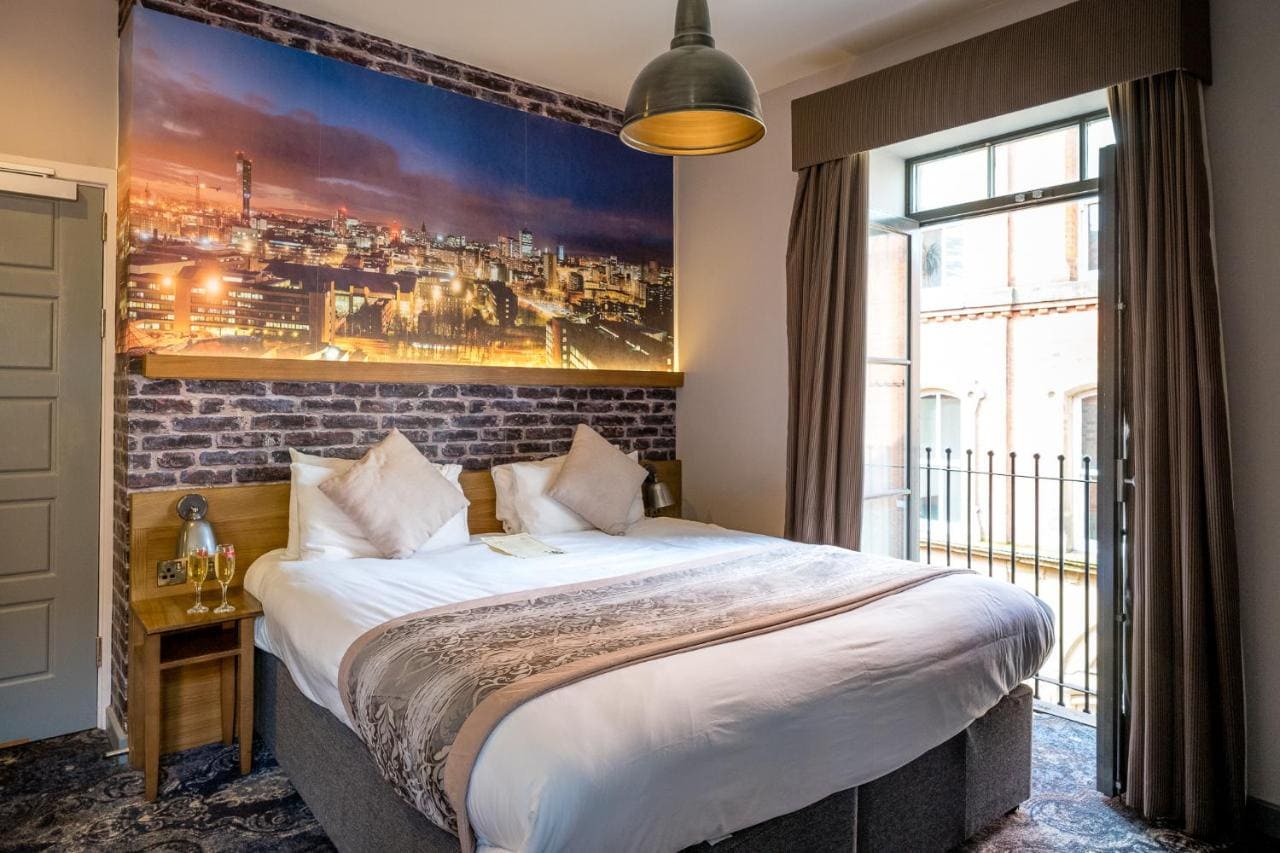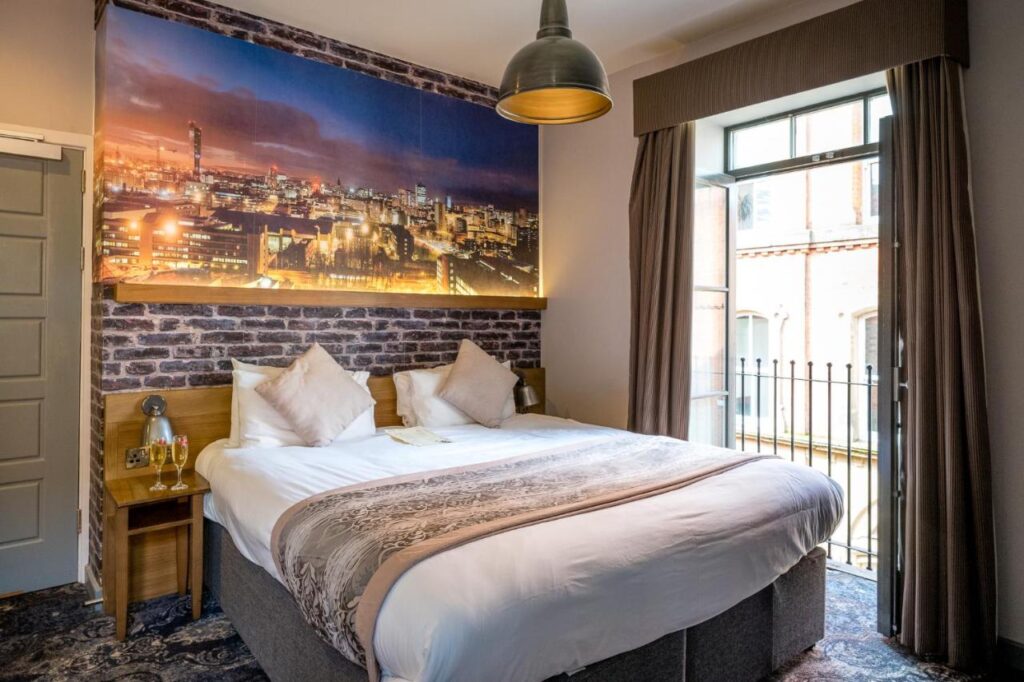 The hotel is a 5-minute walk away from Manchester Arndale Shopping Centre. The perfect luxury base for those looking to do a little (or a lot) of shopping!
The boutique hotel has its very own unique pub, too! Whether you fancy a Sunday brunch, or a hearty breakfast, you'll be able to get it all here.
This next luxury hotel is ideal for football fans. Hotel Football is located right opposite Manchester's Old Trafford Football Stadium. From 'Stay and Tour' football packages, to 'Afternoon Tea Stays,' the hotel offers some amazing options for fans.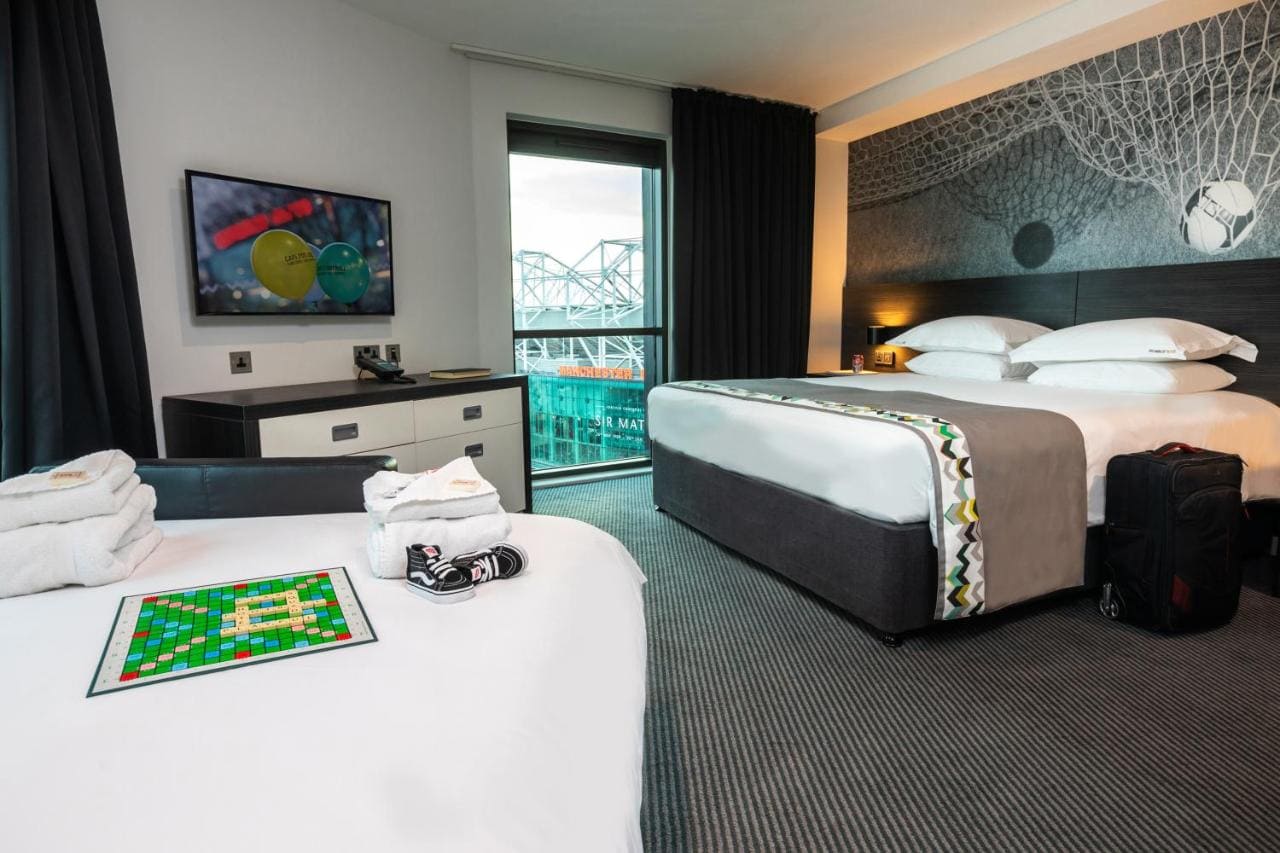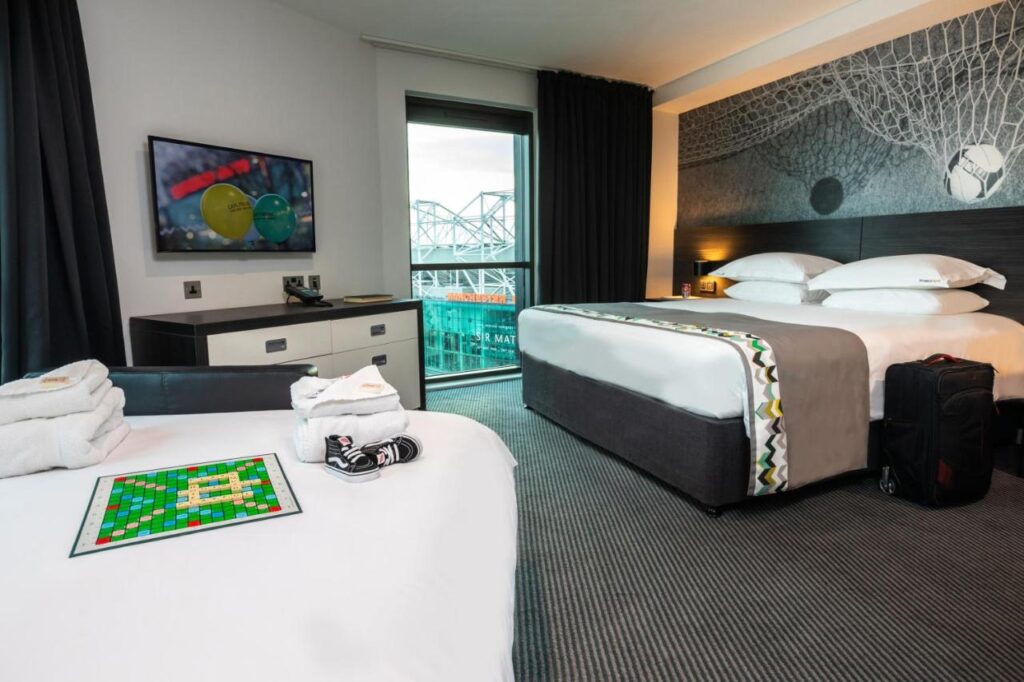 This hotel is also just a short walk or drive away from Salford Quays. You could watch a show at The Lowry or go on a River Cruise!
Next up on our guide to the best boutique hotels in Manchester is Dakota. Being just a 3-minute walk away from Manchester Piccadilly Train Station, it's perfect in terms of accessibility.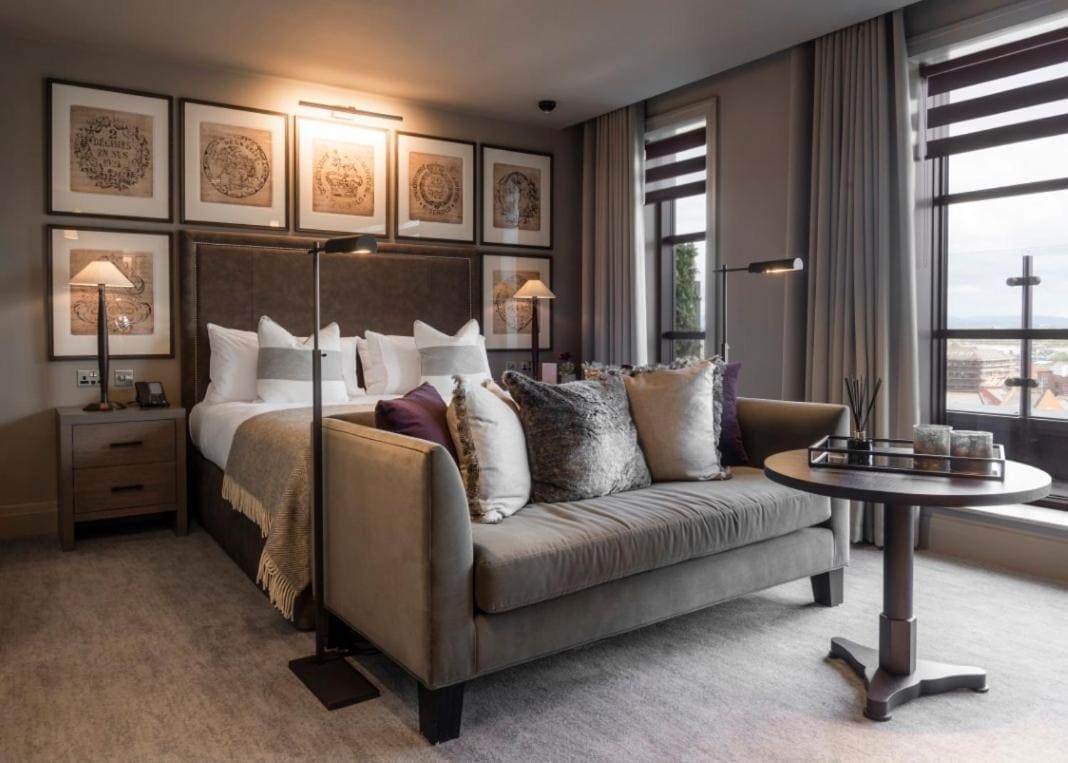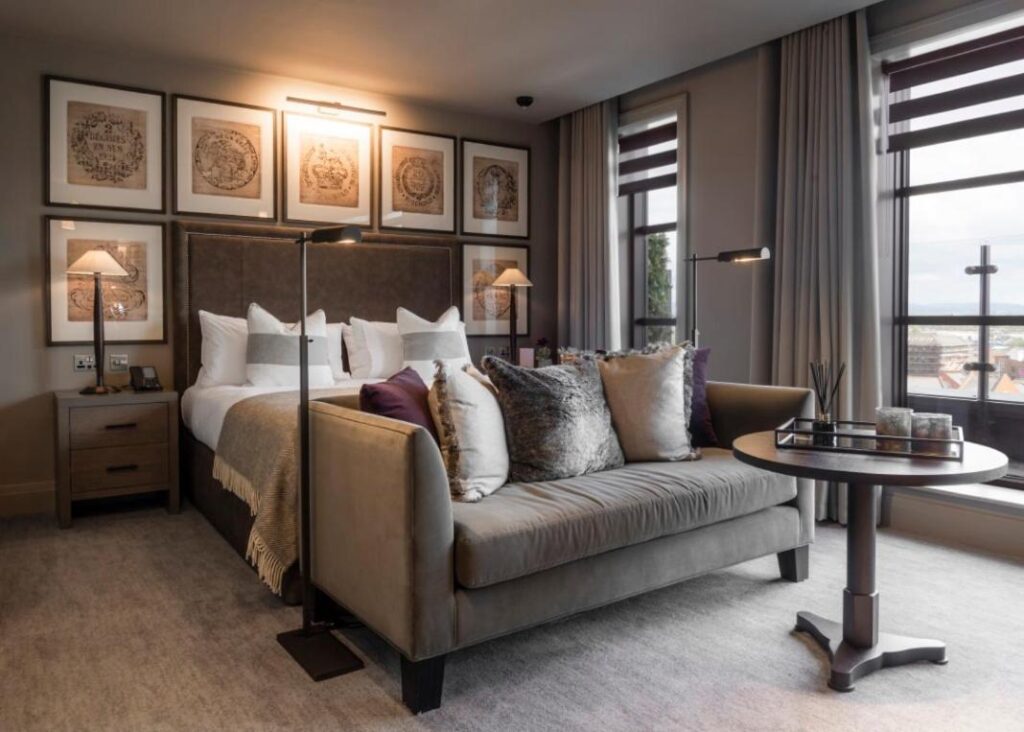 From elegant rooms with an outdoor garden terrace, to the penthouse suite with views across the city, you'll feel like you're living the high life here! If that wasn't enough, the hotel also has a heated terrace, a chic bar, and a luxury grill restaurant. They definitely know how to look after their guests!
During your stay at Dakota, why not take a short walk to Manchester's Royal Exchange Theatre? With productions on throughout the year, the award-winning theatre makes a fun addition to a weekend in the city.
Situated in the sophisticated suburb of Didsbury, Didsbury House Hotel is a charming Victorian-style townhouse that offers head-to-toe luxury. With every room decorated in its own individual style, you'll be sure to feel comfortable and relaxed throughout your stay. For those flying into the city, the hotel is just a 15-minute drive to Manchester Airport!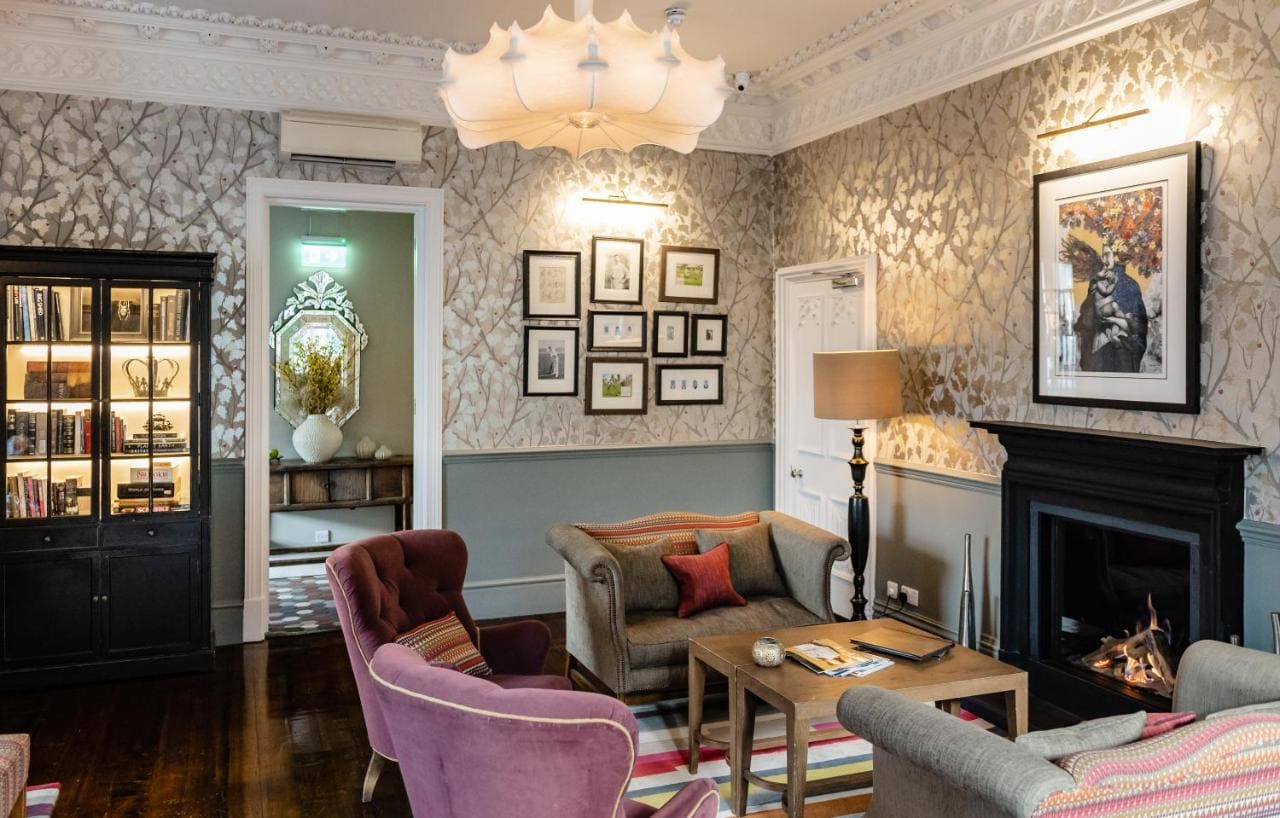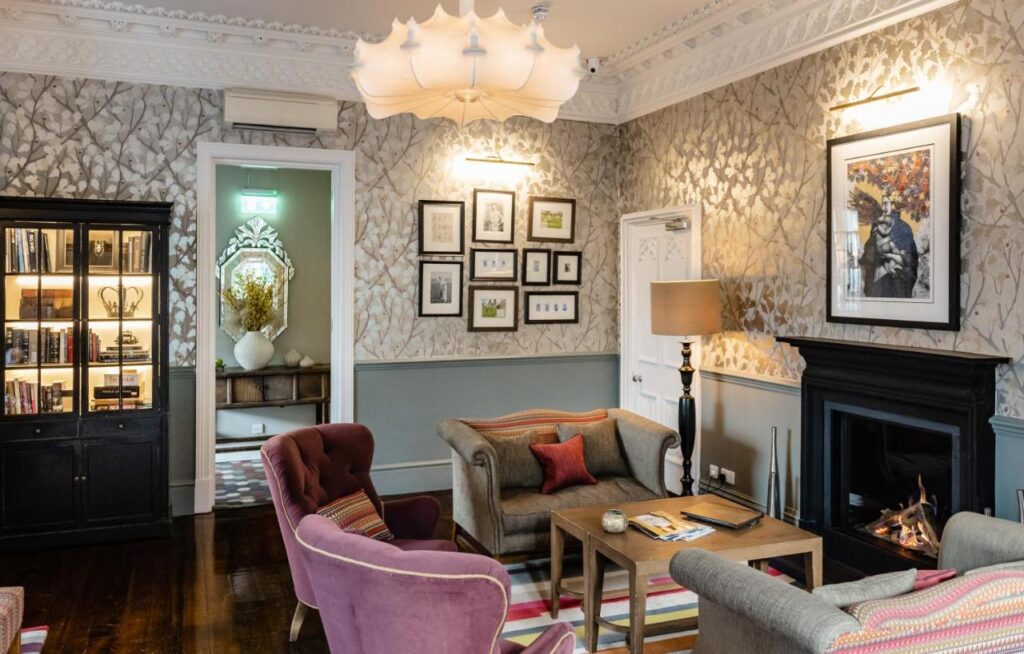 Didsbury House is located close to some lovely botanical gardens and parks. You're guaranteed to check-in to a hub of tranquillity. Plus, you'll still be close enough to the city centre to explore it in all its glory! If you like immersing yourself in history, why not check out the Withington Victorian Swimming Baths during your stay?
Last up on our guide to the best luxury and boutique hotels in Manchester is Whitworth Locke. Located in the Civic Quarter, it's completely unique to any other place to stay in the city.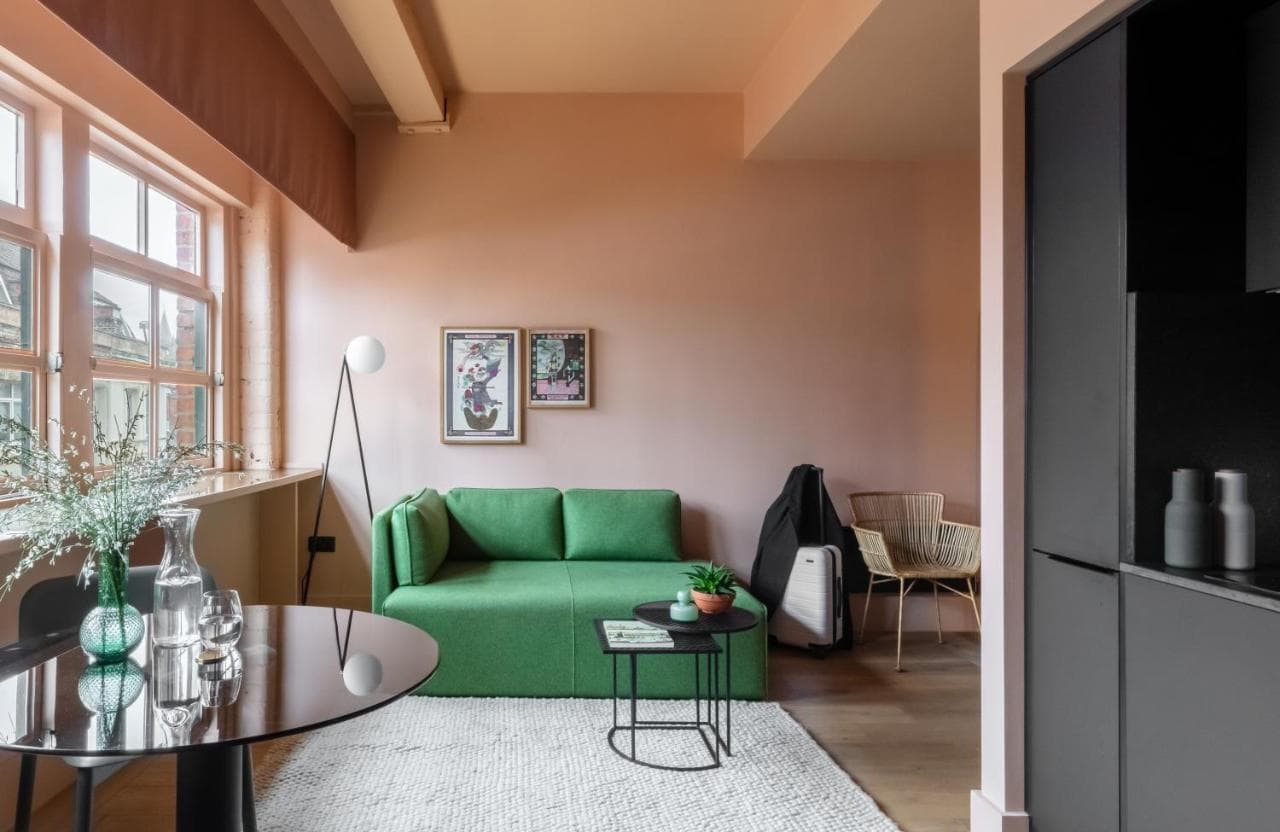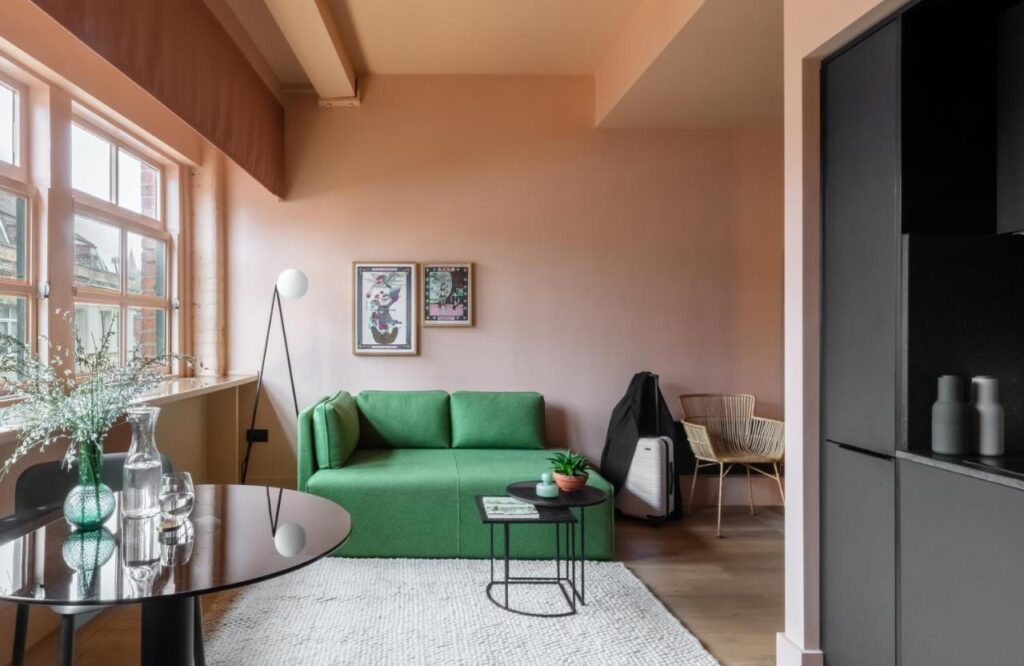 Boasting apartments instead of hotel rooms, you'll have the freedom to truly relax after a day in the city! The interiors are contemporary and you'll find everything you need to self-cater a trip.
It isn't just a place to sleep, either. With a Peruvian-style restaurant, coffee house, locker gym and workspaces, Whitworth Locke ensures to meet your every need.
---
We hope you've enjoyed this guide to the best boutique and luxury hotels in Manchester! If you're looking for more information to plan a trip to the city, don't miss these guides:
---
Enjoyed this post? Pin it for later…