Looking for Hyde Park picnic spots? It's time to plan your picnic in Hyde Park, London with this handy guide, featuring all the info you could need.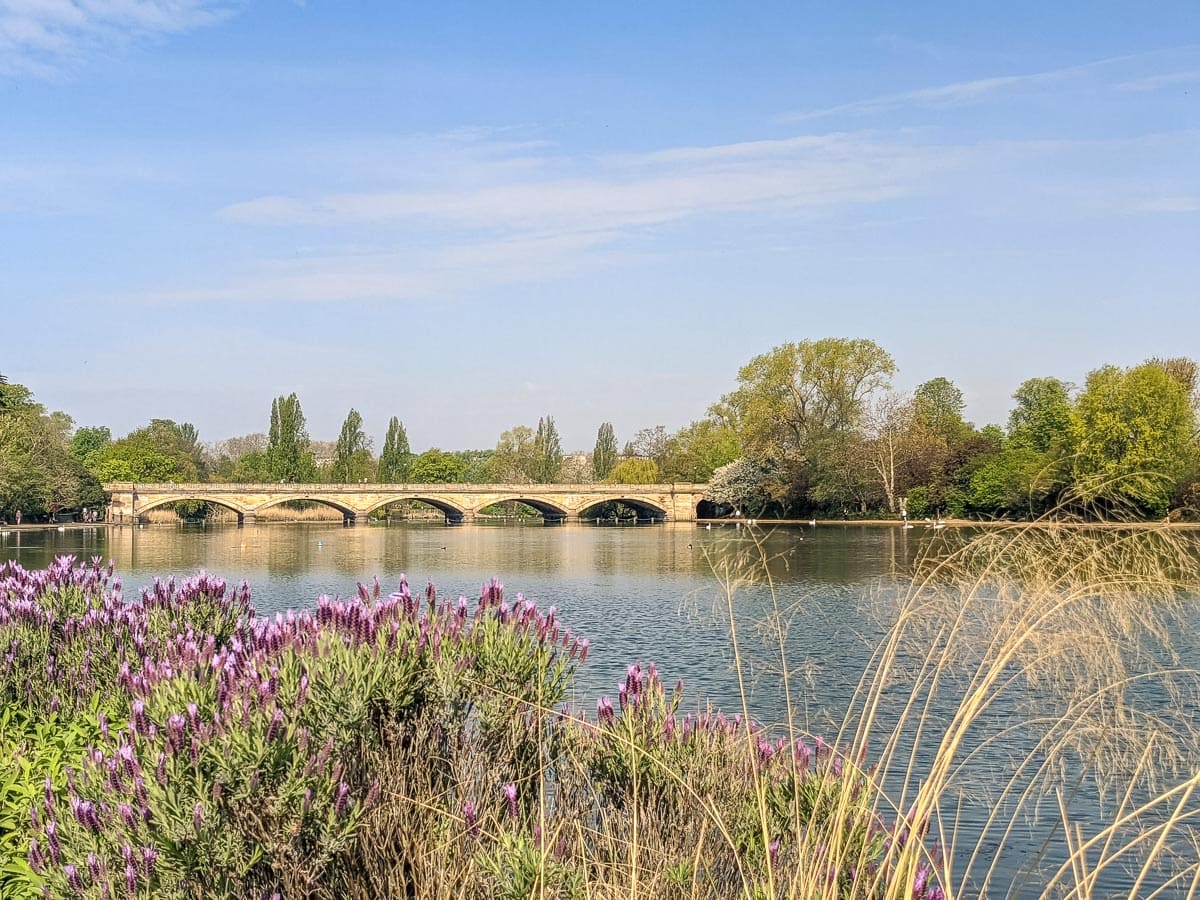 On a summer's day, there's no better plan than to pack up some food and drink and go for a picnic in Hyde Park, London. It's a beautiful park, with a mix of different areas to explore and relax in.
If you don't fancy lazing in the sunshine all day, there are plenty of activities to keep you busy too, from hiring a rowing boat or exploring the gardens, to a traditional game of bowls.
For us though, it's all about gathering a group of friends and spending an afternoon hanging out on the grass, enjoying some tasty snacks and drinks, and soaking up the atmosphere and beauty of one of the best parks in London.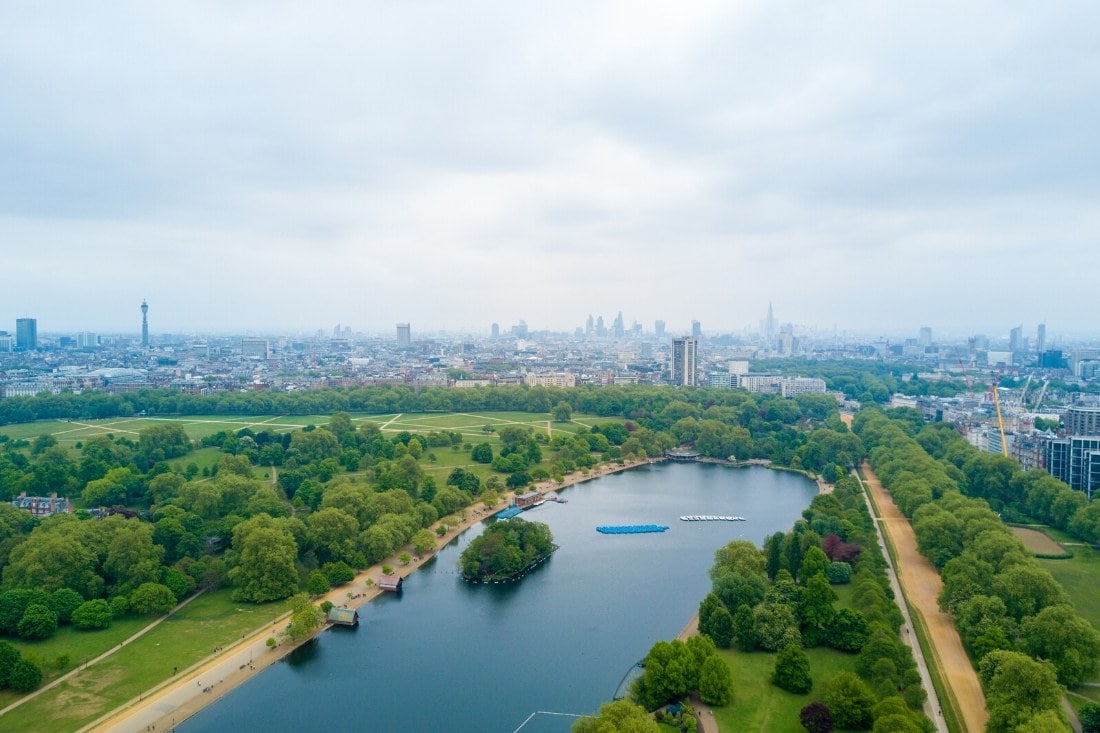 If you fancy planning a visit to Hyde Park, this guide gives you the lowdown on everything you need to know. Find out how to get to the park, when it opens, the best Hyde Park picnic spots, and plenty more info for the perfect day out in London.
What Is There To Do In Hyde Park?
We wholeheartedly recommend enjoying a picnic in Hyde Park, but if you fancy a bit more action in your day, there are plenty of other things to do.
You could take a walk around The Serpentine, get something off your chest at Speaker's Corner, hire a rowing boat, or, if you're feeling brave, take a dip in the refreshing water in the lido area. Brr!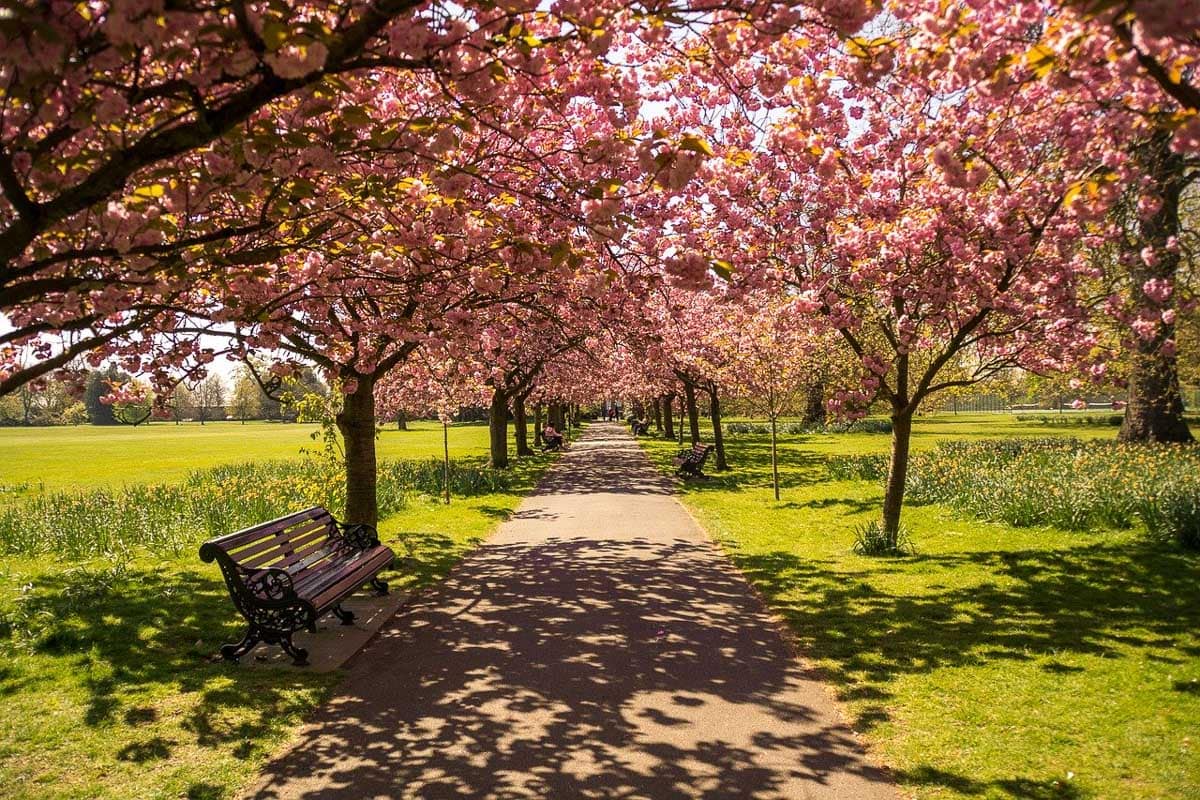 You could try your hand at bowls, play a game of tennis, wander through the rose garden or take a look at the Diana, Princess of Wales memorial fountain. There are pretty gardens to peruse and plenty of amazing photography spots, so don't forget to get snap happy!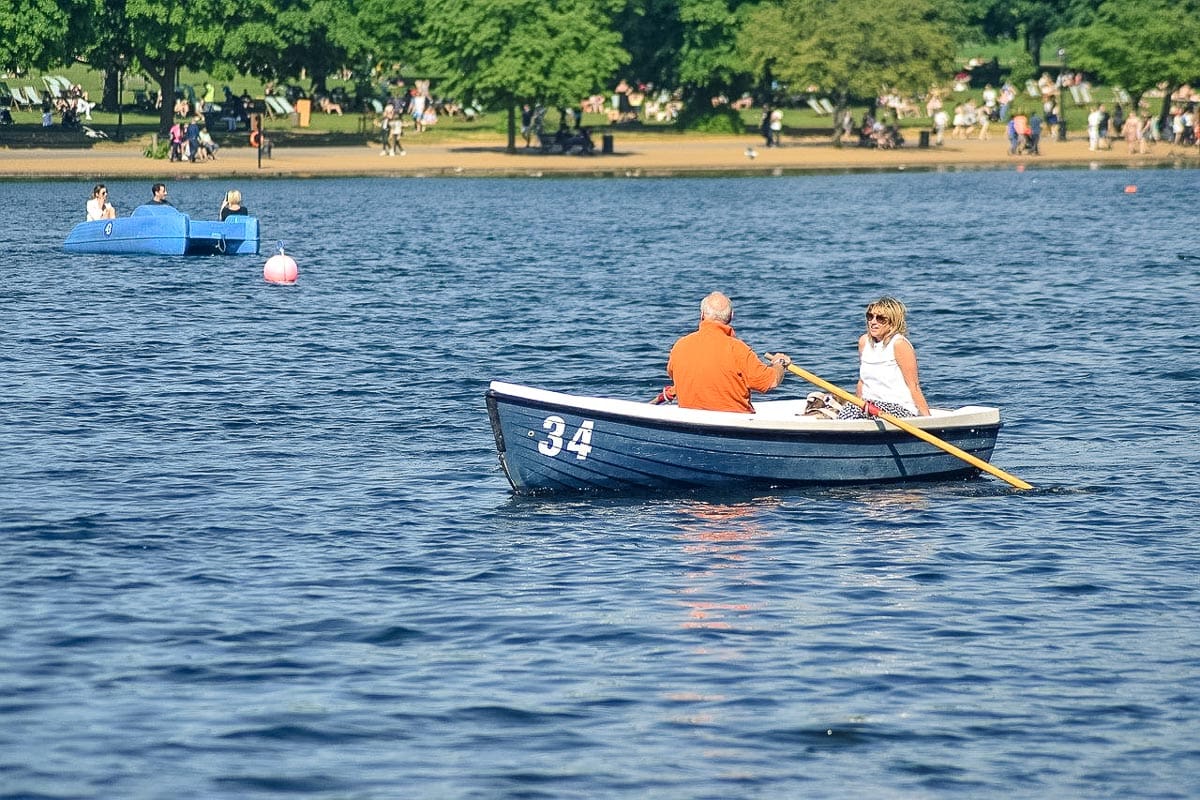 Where Is Hyde Park, London?
Hyde Park is located in the heart of London in England, moments from the buzz of Oxford Street, Piccadilly and Knightsbridge. It's one of London's eight Royal Parks and covers an area of 350 acres.
How To Get To Hyde Park?
Hyde Park is the largest park in central London, and is accessible via lots of different entrances, from multiple areas. If you're travelling by tube, the nearest tube stations to Hyde Park are Hyde Park Corner, Marble Arch, Knightsbridge and Lancaster Gate.
There are lots of bus stops located around the perimeter of the park too. As it is in such a central location, with lots of hotels nearby, it's popular with both tourists and locals alike. When the weather is warm, people flock to the area for a picnic in Hyde Park. There's no better way to spend a day in the sunshine.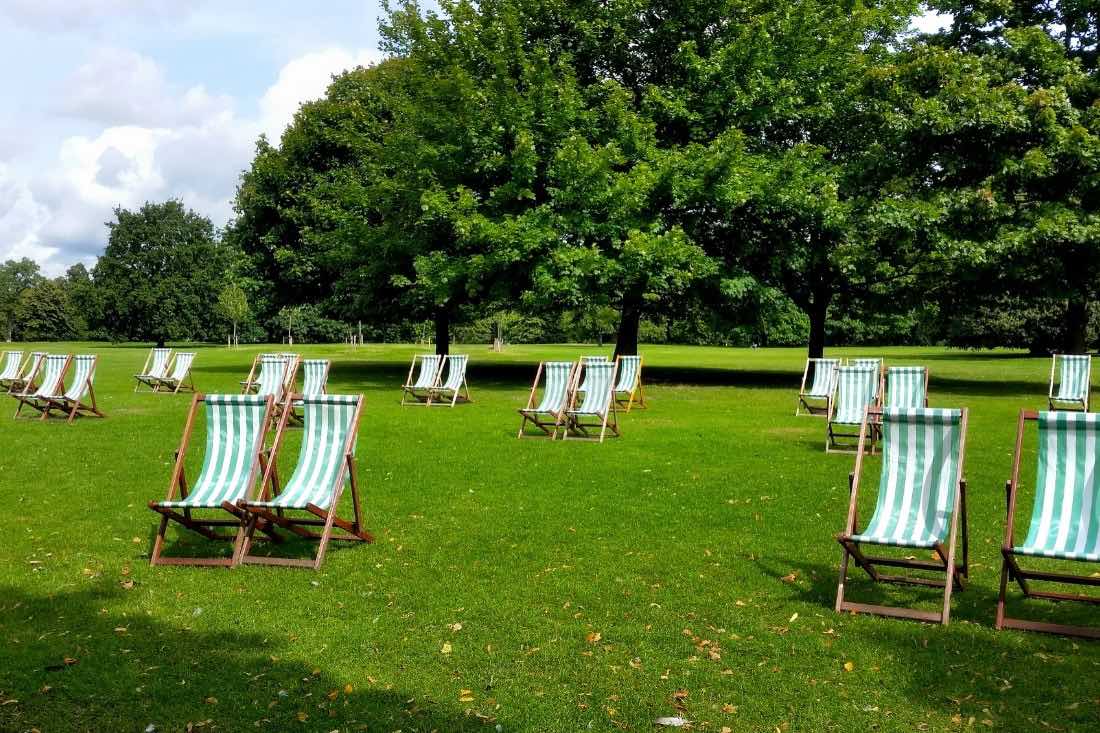 When Does Hyde Park Open?
You might not be aware that Hyde Park does have opening and closing times. Officially Hyde Park opens at 5am each day.
When Does Hyde Park Close?
Officially Hyde Park closes at midnight each evening, however that has been adjusted to 10pm for the time being. Check the Royal Parks website if you want to see what the current timings are.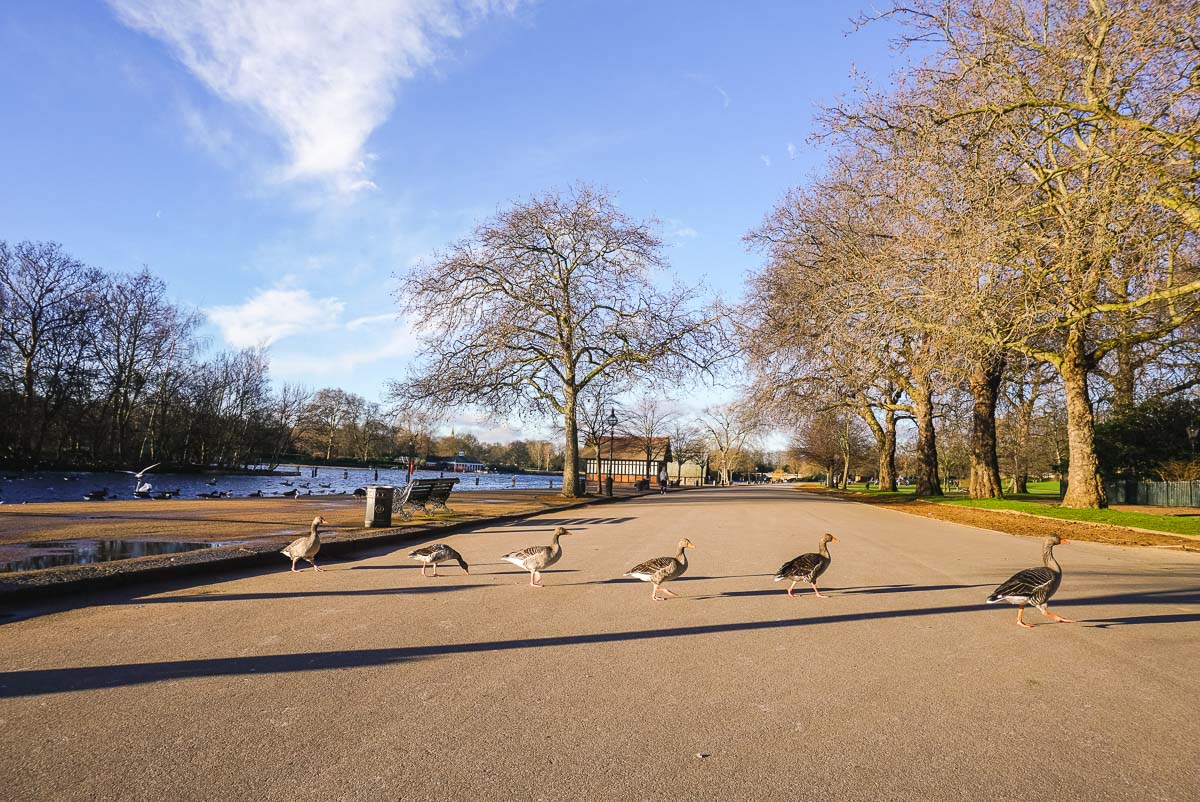 What Are The Best Hyde Park Picnic Spots?
There are lots of different areas for picnics in Hyde Park, London. One of my favourites is just north of The Serpentine, close to the boat hire kiosk. There you'll find a big area with trees and grass. It's a lovely spot if you want somewhere with a mix of sunshine and shade, and great if you have kids who want to run around.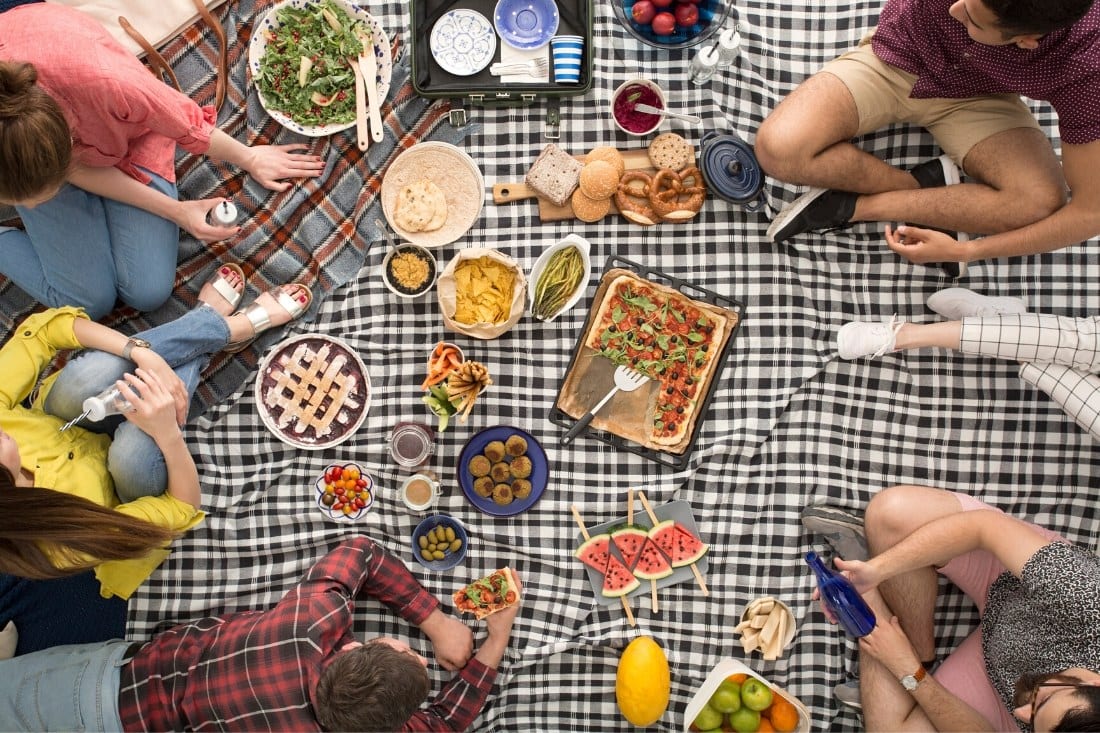 I also really like the large grassy area which runs from Hyde Park corner down to The Serpentine. It's vast and easy to find an area to congregate, although on a busy day, you might struggle to spot your friends amongst the crowds. There's also no shade, so bring sun cream if it's a scorcher of a day.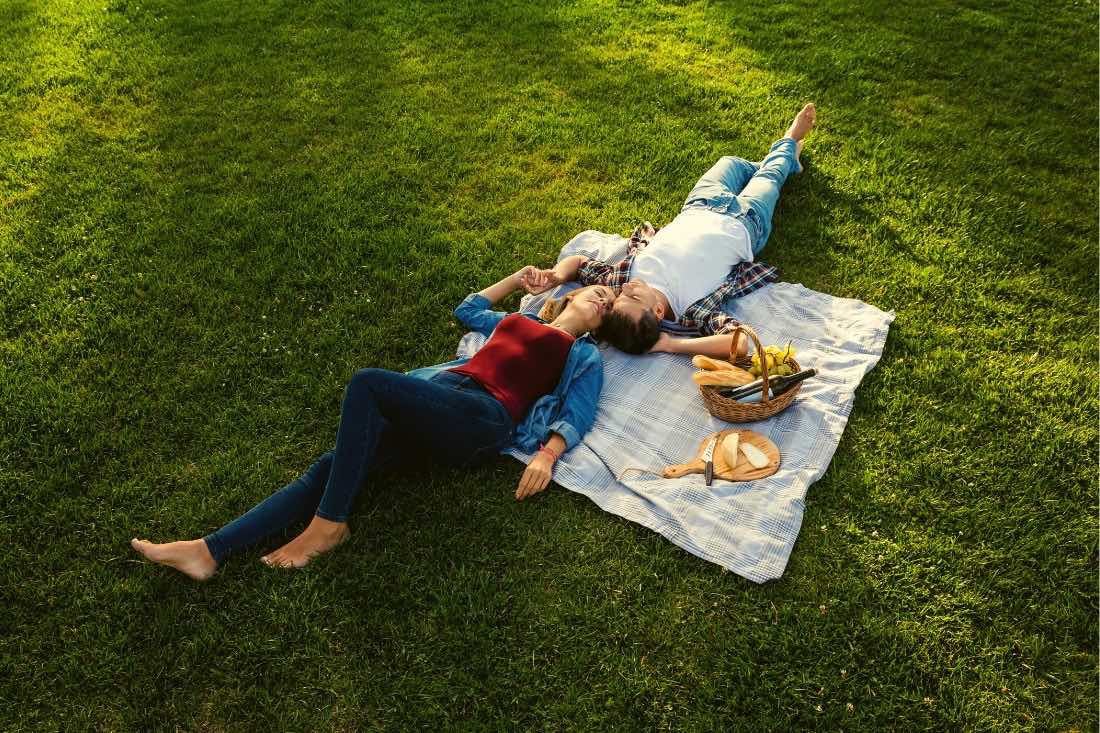 Are There Places To Buy Food In Hyde Park?
There are several food outlets in Hyde Park. The most famous is the Serpentine Bar & Kitchen, which sits at one end of the Serpentine, and sells a mix of snacks and drinks to take away, as well as a selection of substantial meals to eat in the café (pizzas, pasta, burgers salads and more). It's also a great place to stop for a coffee and cake. There's a huge terrace where you can sit outside and enjoy the incredible views across the water.
There's also the Lido Café and Bar, which overlooks the swimming area of the Serpentine, and serves a mix of hot and cold items.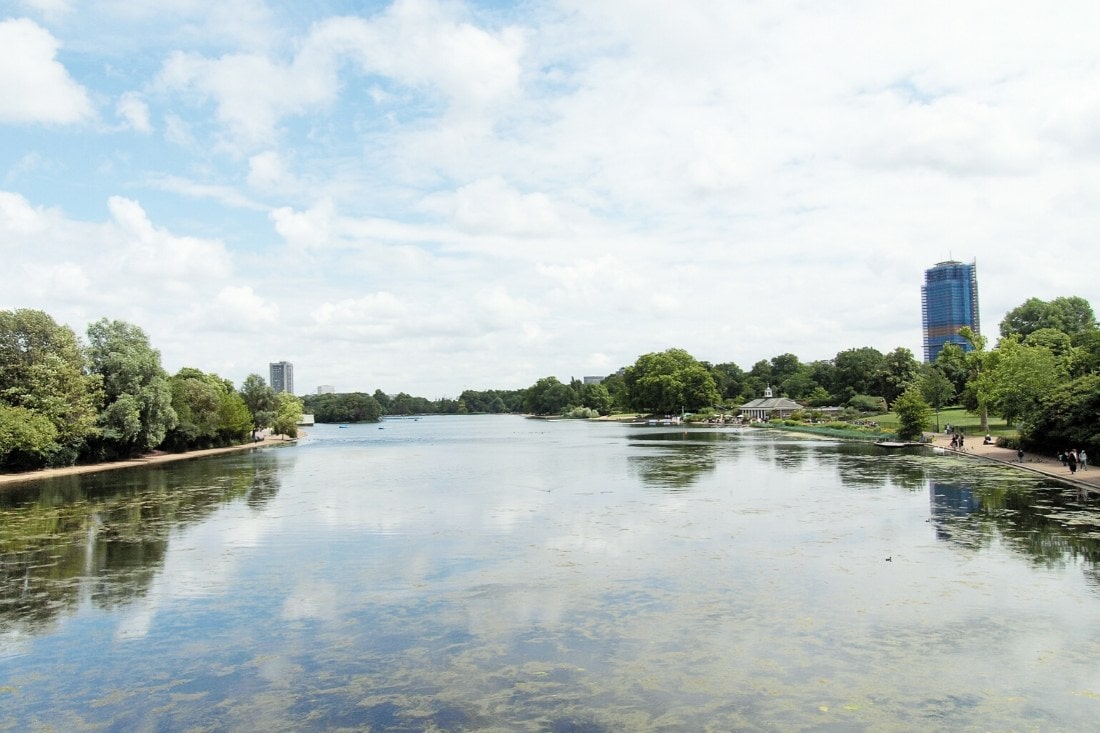 For something a little more upmarket, head to Chucs Café Serpentine, which is located in the Magazine extension of the Serpentine Gallery. It's open from 10am – 6pm, and offers an Italian-inspired menu which covers all bases, from eggs florentine at brunch, to pizzas and lamb chops with Sicilian couscous for lunch.
There are a few other places to buy food in Hyde Park, including an ice cream kiosk by the boat hire, a coffee stand, and aa sandwich and hot dog stand.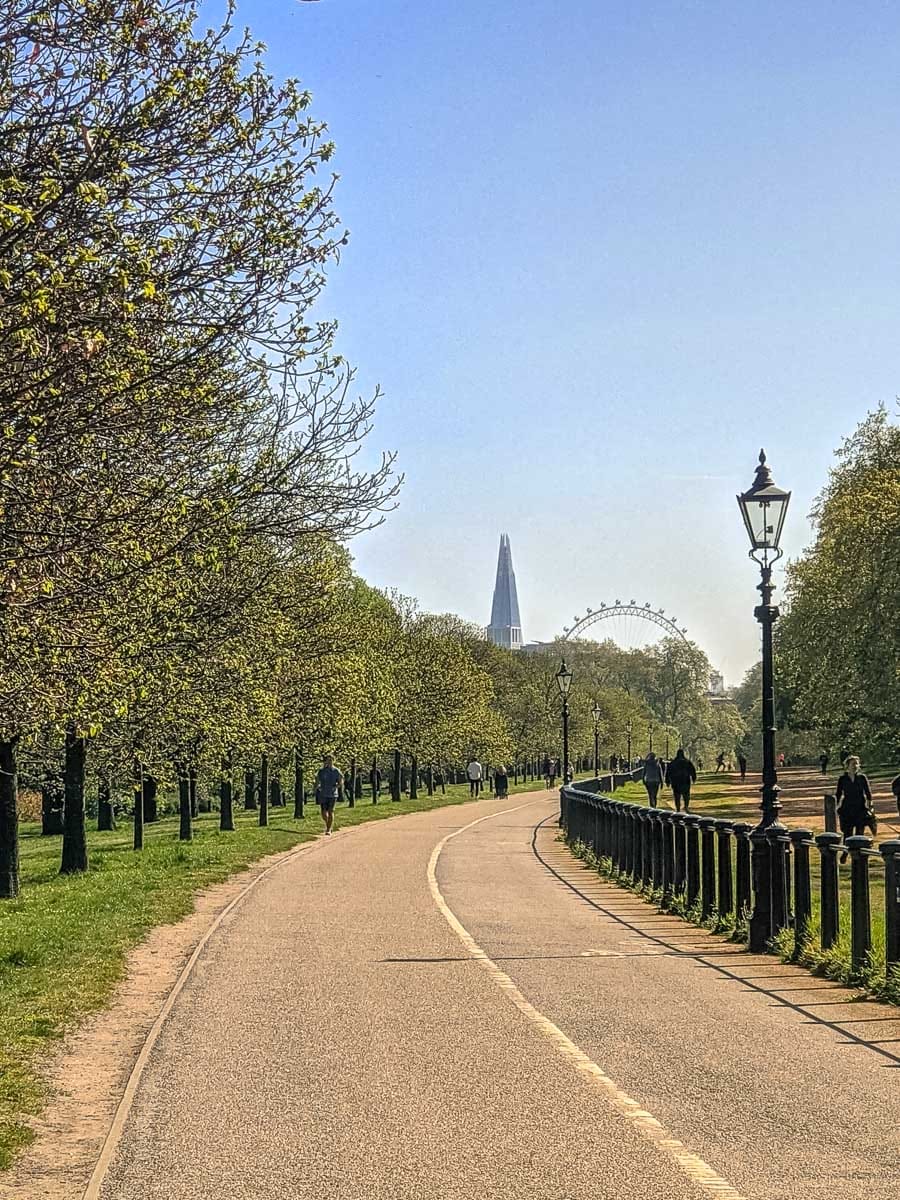 Where Is The Nearest Supermarket To Hyde Park (to pick up picnic supplies)?
Unless you want to buy food from one of the cafes mentioned above, you'll need to plan your Hyde Park picnic in advance, and pick up supplies before you reach the park. The nearest supermarkets to Hyde Park are:
Sainsbury's Local (Hyde Park Corner) – 38 Stratton St, Mayfair, London, W1J 8LT.
Costcutter (Knightsbridge) – 13 Princes Gardens, Knightsbridge, London, SW7 1NA.
Tesco Express (Hyde Park Corner) – 50-52 Curzon St, Mayfair, London, W1J 7UP.
Tesco Metro (Marble Arch) – 90-100 Edgware Rd, London, W2 2EA.
Sainsbury's Local (Paddington Station) – Paddington Station, London, W2 1HB.
Waitrose (Knightsbridge) – 27 Motcomb St, Belgravia, London, SW1X 8GG.
Sainsbury's Local (Knightsbridge) – Moreau House, 112-120 Brompton Rd, Knightsbridge, London, SW3 1JJ.
There are also lots of cafes including Pret A Manger, Paul, Starbucks and Costa close to the park entrances.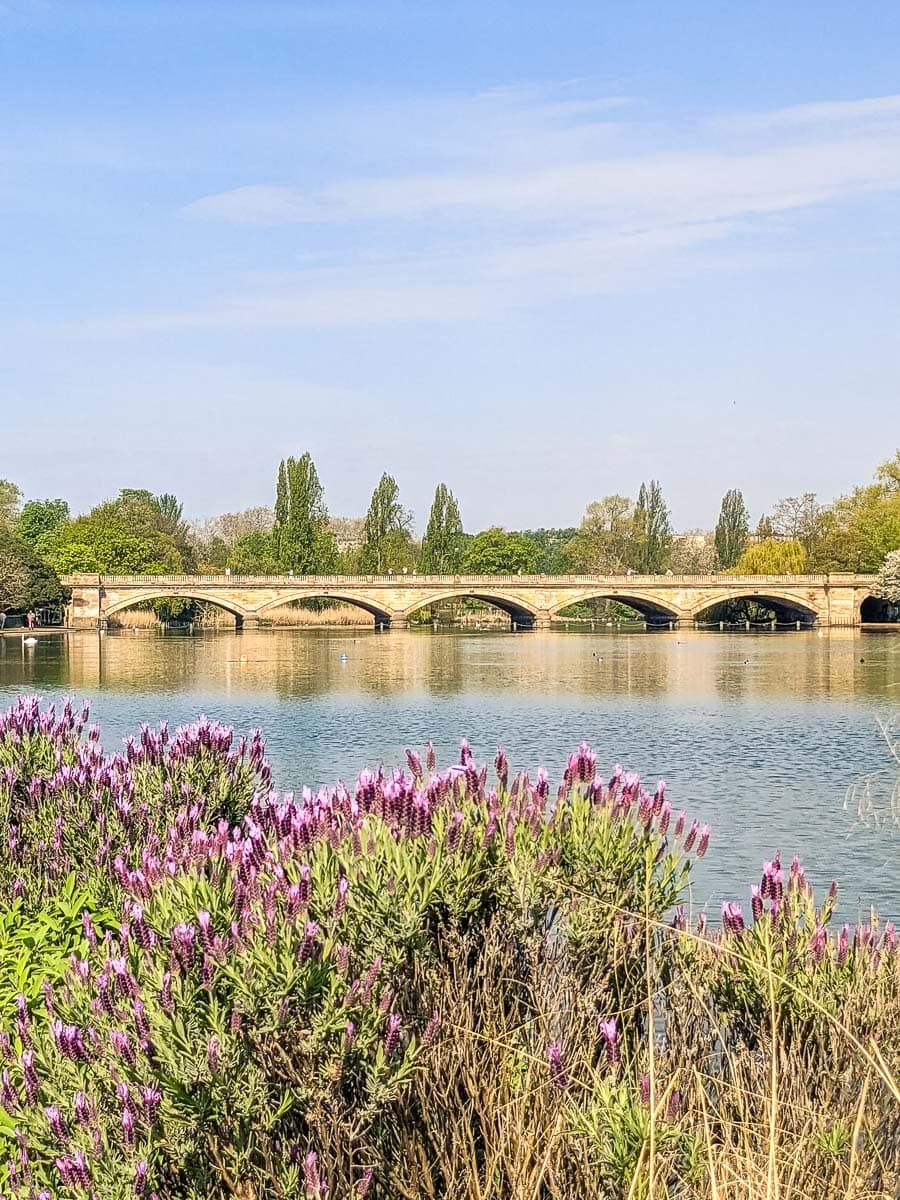 What Items Would You Recommend For a Picnic In Hyde Park, London?
We love having picnics in London and have gathered together our favourite items to make your picnic stress free. From hampers to picnic blankets and plastic glasses, we've got you covered.
Picnic blanket – We recommend one like this which has a waterproof back and folds up nice and small.
Picnic backpack set – If you want an easy way to transport all of your cutlery, crockery, glasses and a blanket for your picnic in Hyde Park, this is a great set. It's compact, lightweight and looks stylish too.
Plastic wine glasses – These wine glasses are basically unbreakable, making them perfect for picnics! They come in fun colours, so you won't get your glass mixed up with your friends' glasses too.
Picnic hamper – If you've always dreamed of turning up to a picnic with a classic picnic hamper, then take a look at this one. It's a little more expensive than some, but it's got amazing functionality, including wine holders and a small table. How clever is that?
Cool bag – Forget the hefty cool boxes of the past, now you can keep everything chilled for the day, with a compact, durable cooler, like this one made by Thermos.
Reusable drinks bottle – We swear by these bottles made by Chilly's and have quite a few in different sizes. They're great for keeping drinks cool for long periods of time. They can also keep things warm for around 12 hours too, incase you want to take coffee or soup to your picnic in the park.
Can I Have A BBQ In Hyde Park?
No BBQs are permitted in any of London's Royal Parks. This is not just for health and safety reasons, but also to take care of the wildlife and trees. People can be prosecuted for lighting disposable BBQs in Hyde Park, so don't even risk it.
Can I Drink Alcohol In Hyde Park?
You can drink alcohol in Hyde Park, so long as you're over 18 years old. Be aware, you're not allowed to sell alcohol to others in the park.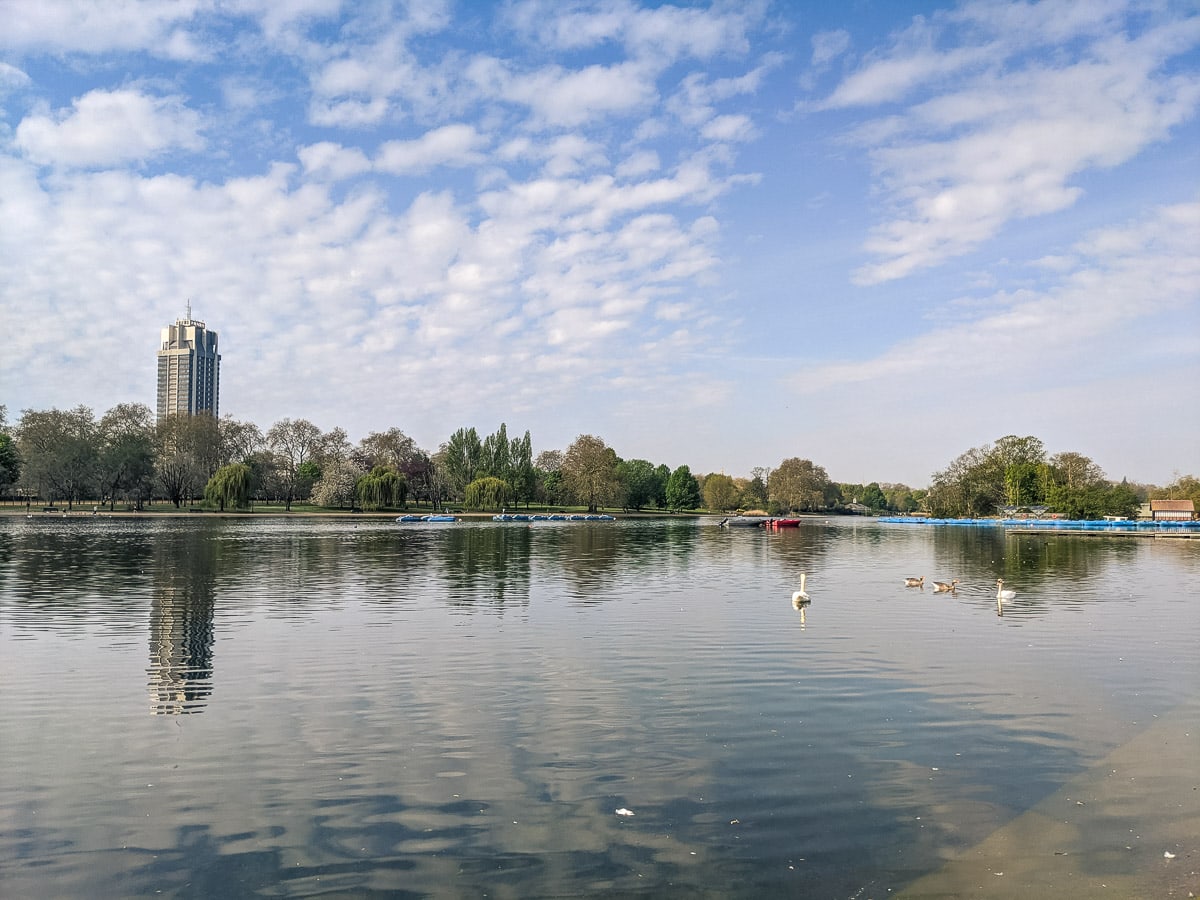 Are There Toilets In Hyde Park?
Of course. You can't have a Hyde Park picnic if you're worrying about where to go to the toilet! There are four public toilet blocks in the park, located at the Serpentine Bar & Kitchen, the Lido Café, in the centre of the main green and also by Hyde Park Corner.
This map of Hyde Park has them marked for you. Other than the block at Hyde Park Corner, they all have disabled toilets too.
Are There Water Fountains In Hyde Park?
Another must for a Hyde Park picnic – water to stay hydrated. There are two water fountains located in the park, one at the Lido Café and the other opposite, close to the boat hire.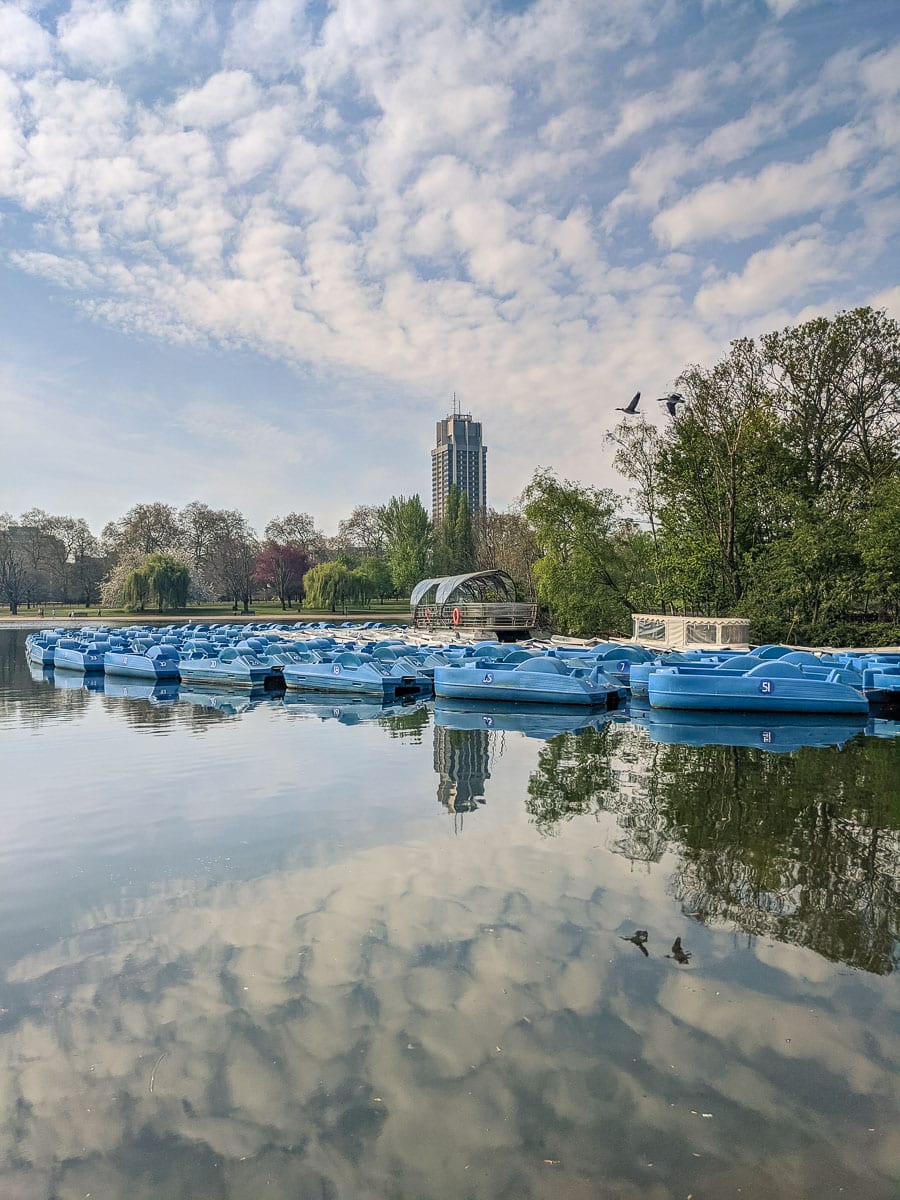 What Should I Do After Visiting Hyde Park?
Once you've finished in Hyde Park, head to Kensington Gardens. Before The Serpentine was added in the 1700s, Kensington Gardens was also part of Hyde Park.
It's a stunning area, with a large pond (often with geese, ducks and swans), spectacular Italian Gardens and of course, Kensington Palace – one of London's most famous royal palaces.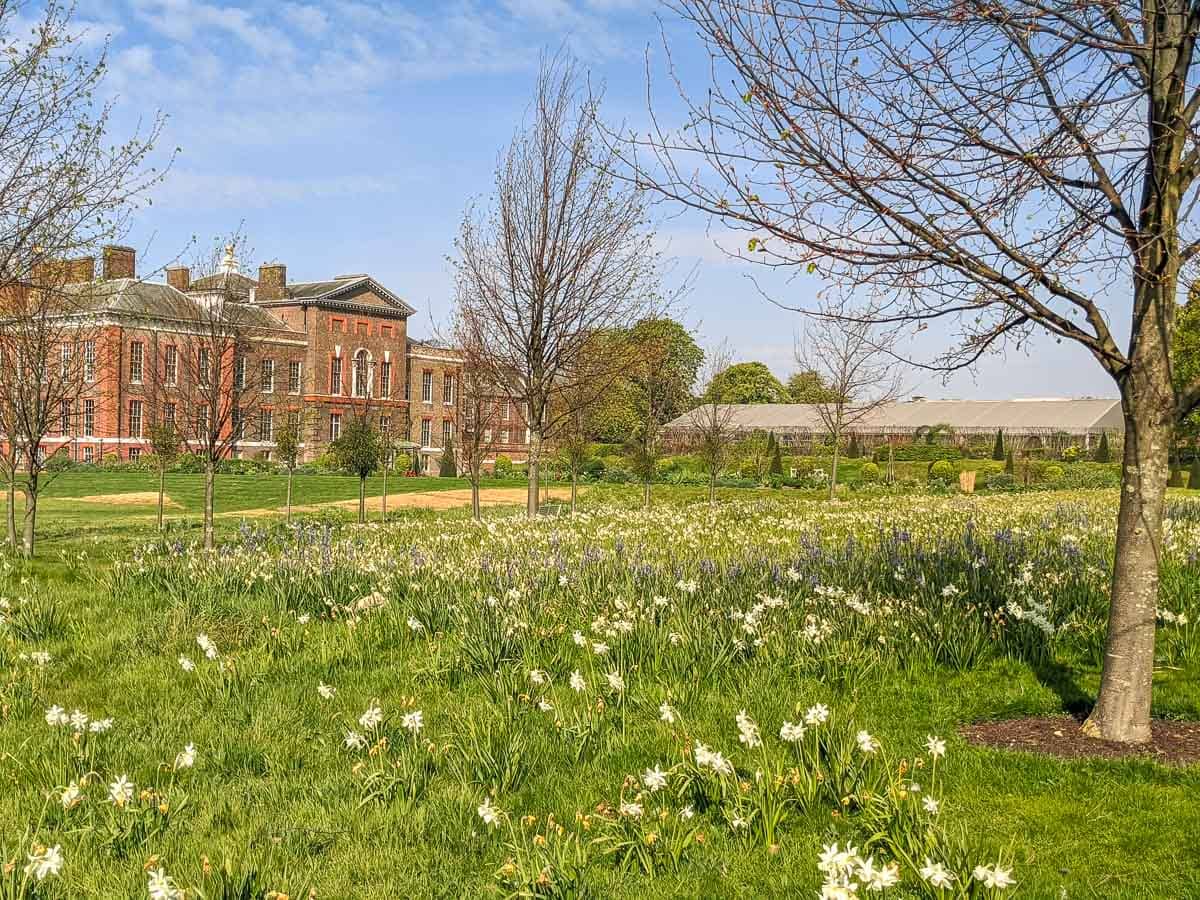 You could also head in the other direction to explore St James's Park, where you can spot the resident pelicans and enjoy views of Buckingham Palace and The Mall.
Are There Any Rules About Picnics In Hyde Park?
You may not be aware that there's a maximum number group size allowed for picnics in all of the eight Royal Parks. In Hyde Park you can have up to 40 people attend a picnic. I've never seen anyone enforcing or checking these guidelines, but it's good to be aware.
The Royal Parks also advise people use plastic cups and bottles where possible, as broken glass is a danger to others.
You're only really allowed to play ball games in certain areas of Hyde Park, so as not to disturb or harm others. I've struggled to find a designated area and often see people having a kick about in the park. So long as you don't disturb others, I think you'll be fine!
Music is permitted, but it shouldn't be a nuisance to others. You also can't erect tents, or attach things to trees or mark the ground.
You must put your litter in the bins provided, or take it home with you.
Which Other London Parks Should I Visit For A Picnic?
There are lots of amazing parks and areas of green space dotted across London, but our other favourites are Holland Park, Greenwich Park, Richmond Park, Regent's Park, Primrose Hill and Hampstead Heath. Let us know which is your favourite park in London.
Enjoyed this post about Hyde Park picnic spots? Pin it for later…